2021 2022 EMPLOYEE BENEFITS SUMMARY - Inside you will find information about our: Suwanee, GA
Page content transcription
If your browser does not render page correctly, please read the page content below
2021 - 2022 EMPLOYEE BENEFITS SUMMARY

          Inside you will find information about our:
                      Benefits Eligibility • Benefits Enrollment • Wellness Program
                 • Medical Benefits • Dental Benefits • Disability Benefits • Life Benefits
                          For the plan year: July 1, 2021 through June 30, 2022
This booklet provides a summary of plan highlights. Please consult the carrier's contract for complete information on
covered charges, limitations, and exclusions. This is not a binding contract. The carrier's contract will prevail. If you have
further questions please contact the carrier or Relation Insurance Services.
WELCOME

              Dear City of Suwanee Employees,

              Our success is only possible with the dedication and skills of a winning team. At the city of Suwanee, we
              value the contribution of our employees to our ongoing success. We are also committed to attracting
              and retaining high-quality employees that understand and support our vision and goals. In a continuing
              effort to provide high-quality and cost-effective benefit programs, we annually review all of our benefit
              plans.

              It is important that you have access to a choice in medical plan selection so you can balance your own
              financial goals with your healthcare needs. We are pleased to inform you that although healthcare costs
              continue to rise annually, we were able to work with Cigna to agree to hold the rates for medical and
              dental for another year!

              As such, we intend to renew our medical and dental insurance with our current provider, Cigna. We will
              again be offering two plan options: HMO and HDHP with a Health Savings Account (HSA). As in the past,
              the city of Suwanee will continue to fund most of the cost of the health insurance premium. You will not
              see an increase to your paycheck for the new plan year starting July 1st 2021.

              In addition to a traditional HMO plan, the city will again offer the HDHP/HSA option. This plan works a
              little differently than traditional plans and is designed to give employees greater control over their costs
              while still providing access to large networks and free preventive care. Additionally, the plan's
              associated HSA serves as a savings vehicle allowing you to accumulate funds to be used for health needs
              in the future.

              Your ancillary benefits, disability and life insurance, will remain with Mutual of Omaha with the same
              benefit package. Vision insurance will remain with VSP.

              At city of Suwanee, we believe that by leading healthier lifestyles our employees can live longer,
              happier, and more productive lives. The city is committed along with our carriers to provide you the
              tools you need to get the most "mileage" out of your plans. You should closely review this booklet to
              determine the options that are right for you.

              Thank you for all of your hard work and dedication.

              ________________

              Marvin Allen

              City Manager

Contents
Benefit Focus������������������������������������������������������������������������������������������������1        Basic Life������������������������������������������������������������������������������������������������������20
Benefit Enrollment ��������������������������������������������������������������������������������������2            Disability Insurance & EAP ������������������������������������������������������������������������21
Benefit Changes��������������������������������������������������������������������������������������������3          Definitions & Rates ������������������������������������������������������������������������������������22
Medical���������������������������������������������������������������������������������������������������� 4-16      Notices�������������������������������������������������������������������������������������������������� 23-25
Dental���������������������������������������������������������������������������������������������������� 17-18      Important Contacts����������������������������������������������������������������������Back cover
Vision ����������������������������������������������������������������������������������������������������������19
BENEFIT FOCUS

Our Benefit Goals
We evaluate our benefits programs each year
to make sure that we accomplish several goals.
                                                                      Your Benefits are Paid for
We strive to:                                                           with Pre-Tax Dollars
• Provide employees with affordable access to health benefits
• Provide competitive benefits programs                                 Every penny in your paycheck counts.
• Promote health and wellness among City of Suwanee                   To help you stretch your income, we established a
  employees and their dependents                                     Cafeteria Plan or Flexible Benefit Plan that allows you
• Provide resources to support employees and their                       to pay for your benefits using pre-tax money.
  dependents as they make important decisions about their                What Does a Cafeteria Plan Mean to Me?
  health and health care
                                                                                          • • • • •
                                                                            You save at least 15% in Federal Tax

Important Benefit                                                                         • • • • •
                                                                                 You save 7.65% in FICA Tax

Plan Reminders                                                                            • • • • •
                                                                              You save 6% in Georgia State Tax
                                                                                          • • • • •
        As you enroll in your benefits, remember:                       More flexibility— you have a menu of benefit
                                                                            alternatives and levels and can choose
   • Lifetime limits have been eliminated on all medical plans                      the right options for you
   • Dependents can remain on the medical plan up to age 26
     without maintaining student status, even if they are married

                                                             — 1 —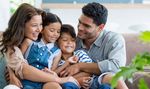 BENEFIT ENROLLMENT

Benefit Eligibility
Full-time employees are eligible for benefits on the first day of the month following 30 days of service.
Spouses and dependent children of the employee are also eligible to participate in the City of Suwanee's benefit plans. Dependent
children include natural children, legally adopted children, stepchildren, and children for whom the employee has been appointed
guardian.

You can also enroll the following dependents in our group benefits plan:
• Your legal spouse, either same sex or opposite sex
• Children under age 26
• Unmarried children of any age if totally disabled and claimed as a dependent on your federal income tax return
  (documentation of disability status must be provided)

Many employees have other dependents living with them who are not eligible for our benefit plan.

Dependents not eligible to be added to your benefit plans:
•   Grandchildren, nieces, nephews or other children that do not meet specifications listed above
•   Common law spouses or domestic partners (same or opposite sex)
•   Ex-spouses, unless required via court order (documentation required)
•   Parents, step-parents, grandparents, aunts, uncles, or other relatives that are not qualified legal dependents
    (even if they live in your house)

How to use Employee Navigator
We will once again offer online enrollment during Open Enrollment through
Employee Navigator, a web-based tool that allows you to make your benefit
elections online. It is available 24 hours a day, 7 days a week, throughout the year.

1. Go to https://www.employeenavigator.com/benefits/Login/Registration.aspx
2. Register as a new user or go to step 5 if you are a current user.
3. Fill out your personal information and click 'Next'
   (Company Identifier: COSU)
4. Create a User Name and Password. Then check the
   'I agree to terms and conditions' before you click 'Finish'
5. Click 'Login' and then enter your User Name and Password.
6. Start your enrollment by clicking the orange 'Start' button on the home page.
7. Hit the submit button to complete the enrollment and then close the window.

                                                                 — 2 —
BENEFIT CHANGES

Making Changes to Your Benefits
Most benefit deductions are withheld from your paycheck on a pre-tax basis (medical, dental, and vision) and
therefore your ability to make changes to these benefits is restricted by the IRS.

Open Enrollment elections are effective July 1, 2021 and stay in effect until June 30, 2022 unless you experience a Life Status Change.
To be eligible to make benefit changes because of a Life Status Change, you must notify Human Resources within 30 days of the date of
the qualifying event. Proof of your life event may also be required. Changes outside of the 30-day period are not allowed until the next
annual Open Enrollment period, unless you experience another qualified Life Status Change.

The Most Common Life Status Changes
•   Marriage, divorce, legal separation
•   Birth or adoption
•   Receipt of a Qualified Medical Child Support Order or other court order
•   Change in eligibility for you or a dependent for Medicaid or Medicare
•   Change in your or your spouse's work status that affects your benefits or an eligible dependent's benefits
•   Change in health coverage due to your spouse's annual Open Enrollment period

To make benefit changes as a result of a Life Status Change, as allowed under Section 125 of the IRS Code
•   Notify Human Resources within 30 days of the date of the qualifying event
•   Provide proof of your life status event

                                                               — 3 —
MEDICAL
                                                                                 CIGNA
                                                         Open Access HMO (In-Network Benefits Only)
Network Name: Cigna Open Access HMO                                                                                 In Network
Calendar Year Deductible
                                                                                                      $1,500 individual
Carryover Deductible provision included but does not credit the out-of-pocket amount. Benefits for an
                                                                                                      $4,500 family
individual within a family are paid once the individual deductible has been met.
Out of Pocket Maximum (Includes deductible, coinsurance, medical and Rx copays)                                     $3,500 individual
                                                                                                                    $7,000 family
Most Commonly Used Benefits                                                                                         In Network Member Costs
Office Visits: Preventive Care
Well Child and Immunizations                                                                                        Plan pays 100% no copay, no deductible
Periodic Health Examination (mammogram, routine prostate, annual gynecology exam)                                   Plan pays 100% no copay, no deductible
Office Visits: Illness or Injury
Primary Care Physician (includes lab, x-rays, and diagnostics)                                                      $40 copay
Specialist                                                                                                          $60 copay
Virtual Care Visit                                                                                                  $40 copay
Urgent Care (All services including Lab & X-ray)                                                                    $75 copay
Emergency Room Care All services rendered apply to ER benefit including Lab & X-ray                                 $250 copay
Ambulance                                                                                                           Plan pays 90% after deductible
Office Surgery (Office visit copay applies even if no office visit charges are incurred)                            Plan pays 100% after office visit copay
Lab and X-ray                                                                                                       Plan pays 90% after deductible
Independent Lab and X-ray paid based on status of the facility
Advanced radiology imaging services includes MRI, MRA, PET, CT-Scan, and Nuclear medicine
Durable Medical Equipment (Included external prosthetic appliances)                                                 Plan pays 90% after deductible
Inpatient Services (Requires precertification)                                                                      Plan pays 90% after deductible
Including anesthesia
Inpatient Lab & X-ray services are subject to the professional service reimbursement
Outpatient Services (Requires precertification)                                                                     Plan pays 90% after deductible
Outpatient surgery
Including anesthesia
Ambulatory Surgery
Lab & X-ray paid based on facility network status
Therapy Services
Outpatient physical therapy (20 visits)                                                                             $60 copay
Outpatient speech, hearing and occupational therapy (20 visits)                                                     $60 copay
Chiropractic services (20 visits)                                                                                   $60 copay
Other Services
Skilled Nursing Facility (requires precertification) (60 visits)                                                    Plan pays 90% after deductible
Home Health Care (60 visits)                                                                                        Plan pays 90% after deductible
Hospice Care (requires precertification)                                                                            Plan pays 90% after deductible
Behavioral Health/Substance Abuse
Inpatient (requires precertification)                                                                               Plan pays 90% after deductible
Professional Outpatient Services                                                                                    $60 copay
Hearing Aids                                                                                               2 (one per ear) devices & $3,000 maximum per 6 months through the age of 18
Prescription Drug (deductible and out-of-pocket maximums are integrated with medical)
Tier 1: Retail 30-day and 90-day prescription                                                                       $15 copay / $45 copay
Tier 2: Retail 30-day and 90-day prescription                                                                       $30 copay / $90 copay
Tier 3: Retail 30-day and 90-day prescription                                                                       $60 copay / $180 copay
Mail Order/Home Delivery (up to 90-day prescription)                                                                25% to a maximum of $300
If a Brand name drug is requested when there is a Generic equivalent, member must purchase the Generic drug, or pay 100% of the difference between the Brand name price and the Generic
price, plus the appropriate brand-name copay (unless the physician indicates "Dispense As Written" DAW), Includes contraceptives, Cigna National Pharmacy Network. You can choose to
fill your medications in a 30 or 90 day supply at any network pharmacy, Specialty medications are limited to a 30 day supply, Specialty Drugs provided at Home Delivery at the Retail cost
share. CVS, Kroger and Walmart have the best discounts.
This summary should not be considered a full explanation of benefits, see certificate for exact coverage and exclusions.

                                                                                      — 4 —
MEDICAL
                                                                                 CIGNA
                                                          High Deductible Health Plan (HDHP) w/ HSA
                                                                                                   Employer Annual Contribution
Annual Employer HSA Contribution                                                                   Employee: $750                                 Employee + Child(ren): $1,250
Deposited directly into employees established                                                      Employee + Spouse: $1,250                      Family: $1,750
HSA account to assist with health care expenses
Network Name: Cigna Open Access Plus                                                               In Network                                     Out of Network
Calendar Year Deductible                                                                           $2,800 individual                              $5,200 individual
In-network and out-of-network expenses do not cross accumulate. Benefits for an individual         $5,200 family                                  $10,400 family
within a family are paid once the individual deductible has been met.
Out of Pocket Maximum                                                                              $3,500 individual                              $10,500 individual
(includes deductible, coinsurance, medical and Rx copays)                                          $7,000 family                                  $21,000 family
Most Commonly Used Benefits                                                                        In Network Member Costs                        Out of Network Member Costs
Office Visits: Preventive Care                                                                     Plan pays 100% no copays, no deductible        Plan pays 70% after deductible
Office Visits: Illness or Injury
Primary Care Physician / Specialist                                                                Plan pays 90% after deductible                 Plan pays 70% after deductible
Virtual Care Visit                                                                                 $59 copay                                      N/A
Urgent Care (All services including Lab & X-ray)                                                   Plan pays 90% after deductible                 Plan pays 90% after deductible
Emergency Room Care All services rendered apply to ER benefit including Lab & X-ray                Plan pays 90% after deductible                 Plan pays 90% after deductible
Ambulance                                                                                          Plan pays 90% after deductible                 Plan pays 90% after deductible
Office Surgery (Office visit copay applies even if no office visit charges are incurred)           Plan pays 90% after deductible                 Plan pays 70% after deductible
Lab and X-ray                                                                                      Plan pays 90% after deductible                 Plan pays 70% after deductible
Independent Lab and X-ray paid based on status of the facility
Advanced radiology imaging services includes MRI, MRA, PET, CT-Scan, and Nuclear
medicine
Durable Medical Equipment (Included external prosthetic appliances)                                Plan pays 90% after deductible                 Plan pays 70% after deductible
Inpatient Services (Requires precertification)                                                     Plan pays 90% after deductible                 Plan pays 70% after deductible
Outpatient Services (Requires precertification)                                                    Plan pays 90% after deductible                 Plan pays 70% after deductible
Therapy Services
Outpatient physical therapy (20 visits)                                                            Plan pays 90% after deductible                 Plan pays 70% after deductible
Outpatient speech, hearing and occupational therapy (20 visits)                                    Plan pays 90% after deductible                 Plan pays 70% after deductible
Chiropractic services (20 visits)                                                                  Plan pays 90% after deductible                 Plan pays 70% after deductible
Other Services
Skilled Nursing Facility (requires precertification) (30 visits)                                   Plan pays 90% after deductible                 Plan pays 70% after deductible
Home Health Care (120 visits)                                                                      Plan pays 90% after deductible                 Plan pays 70% after deductible
Hospice Care (requires precertification)                                                           Plan pays 90% after deductible                 Plan pays 70% after deductible
Behavioral Health/Substance Abuse
Inpatient (requires precertification)                                                              Plan pays 90% after deductible                 Plan pays 70% after deductible
Professional Outpatient Services                                                                   Plan pays 90% after deductible                 Plan pays 70% after deductible
Hearing Aids                                                                                       2 (one per ear) devices & $3,000 maximum for 36 months through the age of 18
Prescription Drug (deductible and out-of-pocket maximums are integrated with medical)
Tier 1: Retail 30-day and 90-day prescription                                                      $15 copay / $45 copay                          $15 copay / $45 copay
Tier 2: Retail 30-day and 90-day prescription                                                      $35 copay / $90 copay                          $35 copay / $90 copay
Tier 3: Retail 30-day and 90-day prescription                                                      $60 copay / $180 copay                         $60 copay / $180 copay
Mail Order/Home Delivery (up to 90-day prescription)                                               2.5x copay ($38/$75/$150)                      2.5x copay ($38/$75/$150)
Once the medical deductible is met, then the member is responsible for the copay.
If a Brand name drug is requested when there is a Generic equivalent, member must purchase the Generic drug, or pay 100% of the difference between the Brand name price and the Generic
price, plus the appropriate brand-name copay (unless the physician indicates "Dispense As Written" DAW), Includes contraceptives, Cigna National Pharmacy Network. You can choose to
fill your medications in a 30 or 90 day supply at any network pharmacy, Specialty medications are limited to a 30 day supply, Speciatly Drugs provided at Home Delivery at the Retail cost
share. CVS, Kroger and Walmart have the best discounts.
This summary should not be considered a full explanation of benefits, see certificate for exact coverage and exclusions.

                                                                                      — 5 —

MEDICAL
                                                           CIGNA

                                                                 How does an HSA work?
                                                                 A Health Savings Account (HSA) paired with a High-deductible medical
                                                                 plan, helps employees save and pay for health care. Employees can
                                                                 access funds in their HSA using a convenient debit card at the point-of-
                                                                 purchase. For more information about HSA plans, consult a tax advisor
                                                                 and visit any of the following websites:
                                                                 • www.ustreas.gov
                                                                 • www.irs.gov

          If you enroll in the HDHP you must visit www.optumbank.com to setup a Health Savings Account.
          Note: You will need the Cigna group number (607884) to set up your account.

                                                                                                        City Contribution to Your HSA
                                                 Employee Only                                                                   $750
                                                 Employee + Spouse or Child(ren)                                               $1,250
                                                 Family                                                                        $1,750

What will I receive once I have made my election?                      Do doctors require payment at the time of service?
If you are new to the HSA, OptumHealth Bank will send a                Most network physicians will bill CIGNA first and then bill you for
welcome kit to your home 7-10 business days after notification         your adjusted costs.
of your enrollment. Only those employees who make changes or
enroll for the first time will receive new ID cards from Cigna or      What happens to my HSA if I never withdraw funds, change
HSA debit cards. Your debit card and your CIGNA ID card will each      jobs, or retire?
be mailed to your home separately. In addition, you will receive       Funds in your HSA are yours, even if you change employers or
a Certificate of Coverage detailing your plan benefits.                retire. The less you spend on current medical expenses, the more
                                                                       money stays in your account accumulating interest. Under IRS
How do I make deposits to my account?                                  guidelines, HSAs are treated like IRAs. HSA funds are never taxed
City deposits to your HSA are made through pre-tax payroll             or penalized if they are used for qualified medical expenses.
deductions. Employer prorated HSA deposits are made monthly.           Funds can be withdrawn for any reason, without penalty once
Employee contributions are made bi-weekly. Employees are               you reach age 65.
encouraged to contribute to the HSA in addition to what the
City contributes. Effective January 1st 2021 combined Employer/        What expenses are counted towards my deductible?
Employee contributions cannot exceed $3,600 for individuals and        Only medical expenses covered by your medical plan apply
$7,200 for families. Anyone over age 55 can add an additional          towards your deductible. However, HSA funds used for qualified
$1,000 for catch-up contributions.                                     medical expenses not covered under your medical plan (for
                                                                       example, orthodontia), will not count towards your health plan
Who verifies that my HSA was used for qualified expenses?              deductible.
Save your receipts — in the event of an IRS audit, you are
responsible for providing documentation to the IRS.                    Can I pay for services that cost more than my HSA balance?
                                                                       No, your HSA balance must be sufficient to cover the expense
                                                                       before funds are withdrawn, or you must wait until you have
                                                                       enough money in the account and then submit the expense for
                                                                       reimbursement.

                                                               — 6 —
MEDICAL
                                                           CIGNA

HSA: A Health-wise Investment for Your Future.
Remember with an HSA, you can:
                                                                                         Designating a beneficiary
                                                                                         When you set up an HSA, it is important that
                                                                                         you also select a beneficiary. This will ensure
                                                                                         that your HSA money is immediately available
                                                                                         to your beneficiary upon your death. You may
                                                                                         select more than one beneficiary and assign the
                                                                                         portion of your account that would go to each.

                                                                                         What if you don't select a beneficiary?
                                                                                         If you do not specify a beneficiary and you are
                                                                                         married, your HSA becomes your spouse's HSA
                                                                                         account. If you are not married at the time of
                                                                                         your death, the funds will go to your estate and

Using your HSA                                                                           the funds may be subject to taxation.

You can use your HSA funds to pay for "qualified medical expenses,"                      How do you designate your beneficiary?
even if an expense is not covered by your health plan. For example,                      Log in to your HSA and select "Manage your
few health plans cover the cost of acupuncture, but you can use                          profile" from the "Self Service" links. You'll find a
your HSA to pay for it.                                                                  link to "Beneficiary Designation" on the "Profile"
                                                                                         page.

Your HSA dollars are available not only to you, but also to your spouse and
dependents, even if they are not covered by your high-deductible health plan.

The list of "qualified medical expenses" is defined by the IRS, and it includes a wide range of dental, vision and medical expenses. You
should become generally familiar with the list and consult it as needed to determine if an expense can be paid for with your HSA.

Qualified medical expenses
Expenses that qualify for payment or reimbursement from your HSA tax free are defined by federal regulation. The following is a short
list of some products and services in this category:
• Chiropractic services                         • Vision care, including contact lenses, • Doctor office visits
• Acupuncture                                     prescription sunglasses, even LASIK    • Dental care, including extractions and
• Hearing aids (and the batteries, too)           surgery                                  braces
                                                                                         • Prescription medications

For more information about qualified medical expenses, visit the IRS website at www.IRS.gov or optumbank.com.

Other HSA-qualified expenses
Generally you cannot use your HSA to pay for health insurance premiums, but there are exceptions. You may use your HSA to pay for:
• Any health plan coverage while receiving federal or state unemployment benefits
• COBRA continuation coverage after leaving employment with a company that offers health insurance coverage
• Eligible long-term care insurance
• Medicare premiums and out-of-pocket expenses, including deductibles, copays and coinsurance for:
      • Part A (hospital and inpatient services)                     • Part C (Medicare HMO and PPO plans)
      • Part B (physician and outpatient services)                   • Part D (prescription drugs)

Note: this does not include premiums for a Medicare supplemental policy, such as Medigap.

                                                               — 7 —
MEDICAL
                                                                                                                              CIGNA

                  Member Website / Mobile App
                  myCigna helps consumers manage health care benefits and provides access to WebMD's suite of health information
                  and decision support tools. The myCigna app gives you an easy way to personalize, organize and access your
                  important health information on the go.

                                                                                                                                                                              Register today:
                  Health care provider search                                                                                         Membership cards                        1. Go to myCigna.com and select "Register Now".
                   • Search for a doctor,                                                                                              • Download or                          2. Enter your personal details like name, address
                     hospital or facility                                                                                                send electronic                         and date of birth.
                   • Easy to locate using                                                                                                membership cards                     3. Confirm your identity with secure information
                     Google maps                                                                                                                                                 like your Cigna ID, social security number or a
                   • Download and save                                                                                                                                           security question. This will make sure only you
                     search results                                                                                                                                              can access your information.
                                                                                                                                                                              4. Create a user ID and password.
                                                                                                                                                                              5. Review and submit.

                 Claims
                                                                                                                                                                              Now you're ready to log in to your
                  • File a claim by taking a
                     picture of your invoice                                                                                                                                  personal, secure myCigna.com site. See
                                                                                                                                      Contact details
                  • View past claims                                                                                                   • Contact us with
                                                                                                                                                                              how the site has been redesigned with
                  • Review and check the                                                                                                 the tap of a finger                  you in mind, making it easy to navigate
                     status of claims instantly                                                                                                                               and find what you need.

                  Cigna Virtual Care
                  Connect with a board-certified doctor via video chat or phone, from your home, office or on-the-go 24/7/365,
                  including weekends and holidays. You can get the care you need – including most prescriptions (when appropriate)
                  – for many minor conditions. Your out-of-pocket costs are typically the same or less than a visit with your primary
                  care provider. Register today!
                  Board certified doctors can diagnose, treat and prescribe most medications for minor medical conditions, such as:
                  •    Acne                                                                             •    Earaches                                                                •     Pink eye
                  •    Allergies                                                                        •    Fever                                                                   •     Rashes
                  •    Asthma                                                                           •    Headaches                                                               •     Shingles

           YoUR HEALTH pLAn In YoUR poCkET.
                  •    Cold and flu                                                                     •    Infections                                                              •     Sinus infections
                  •    Constipation                                                                     •    Joint aches                                                             •     Sore throats
                  •    Diarrhea                                                                         •    Nausea                                                                  •     Urinary tract infections
           noW WITH pHoTo CLAIMInG!
                  Connect with virtual care your way:
                  • Contact your in-network provider
nt our customers     to have
       • Talk to an MDLIVE      quick
                            medical      and
                                    provider oneasy access
                                               demand        to our
                                                      or schedule      services,onanywhere
                                                                  an appointment   myCigna.comand anytime. With
e Cigna•Health    Benefits
         Call MDLIVE           mobile app they can manage their health plan from their smartphone.
                      24/7 at 888-726-3171

                                                                                                                                       — 8 —
 logo are trademarks of Apple Inc., registered in the U.S. and other countries. App Store is a service mark of Apple Inc. Google Play is a trademark of Google Inc.
d use of the App is subject to the terms and conditions of the App and the online stores from which it is downloaded. Standard mobile phone carrier and data usage charges apply. Actual Mobile App features available may vary depending on
MEDICAL
                                                            CIGNA

Healthy Rewards
Cigna's Healthy Rewards® program provides discounts of up to 60% on various wellness programs and services,
ranging from Weight Management and Nutrition, to Vision and Hearing Care, and Nicotine Cessation.
To learn more about these and other Healthy Rewards® programs, visit Cigna.com/rewards (password: savings) or call 1-800-258-3312.

Omada                                                               Active&Fit Direct Program
Omada is a digital lifestyle program that inspires healthy          As a Cigna Customer, you have access to discounts on
habits through technology and support programs.                     health programs through Cigna Healthy Rewards program.
The goal is to help you accomplish the changes that matter most     Cigna members and any dependents over the age of 18 are
in the areas of eating, activity, stress, and sleep. The program    eligible to join the Active & Fit gym membership network.
is available at no additional cost if you or your covered adult     Start by logging in to myCigna.com> Wellness> Healthy
dependents are enrolled in the company medical plan offered         Rewards- Discount Programs> Fitness & Mind/ Body> Fitness
through Cigna, are at risk for diabetes or heart disease, and are   Discounts> Low-cost Fitness Center Memberships> Learn More.
accepted into the program.                                          Memberships are $25 per month (plus a $25 enrollment fee)
Omada features:                                                     which allows you access to multiple local gyms in the Active &
• Interactive program to guide your journey                         Fit network.
• Wireless smart scale to monitor your progress
• Weekly online lessons to empower you
• Professional Omada health coach for added support
• Small online peer group to keep you engaged

                                                               — 9 —
MEDICAL
                                                                        CIGNA

How to Save Money with Cigna!
With healthcare costs continuing to rise, it's more important than ever to be conscious of how much you are paying
for the care you receive. Becoming an educated healthcare consumer is a great way to help you manage your out-
of-pocket healthcare expenses. You don't have to go it alone. Cigna is on your side. Cigna has the tools and support
you need to help you find a quality in-network doctor near you, including 24/7 live customer service, plus a host of
valuable resources to help you manage and track claims, and compare cost and quality information. Cigna tools are
accessible online or on the go, through myCigna.com or with the free myCigna mobile App.

Top Seven Tips to Save Money with Cigna
1. Schedule your annual checkup.
Preventive care is key to good health and is covered at 100%. Getting your annual checkup can help keep you in shape. Covered services
include:

•   Routine physical examinations
•   Well baby and child care
•   Screening mammography
•   Screening colonoscopy or sigmoidoscopy
•   Cervical cancer screenings
•   Prostate cancer screening
•   Diabetes screenings
•   Bone and mineral density tests

The best way to treat a serious illness is by catching it early or stopping it from happening. During your checkup, your doctor can often
detect the early signs of more serious issues. Remember, in order to receive the 100% preventive care benefit, services must be received
in accordance with USPTF guidelines under Health Care Reform and your physician must code the claims as preventive.

Call Cigna 24/7/365 at 1-866-494-2111 to help find a primary care provider within your area!

2. Find the best providers.
The Cigna Care Designation (CCD) is one decision-making tool you can use to choose a doctor. Cigna checks education and board certifications,
and they also check to see if the quality of care has earned recognition from within the medical industry. Providers who meet Cigna's
specific quality and cost-efficiency criteria will have the Cigna Care Designation symbol next to their name in the online provider directory
tools. Quality recognition ratings are assigned to providers and provider groups indicating the quality criteria met, and stars are used to
communicate cost-efficiency performance as compared with their peers of the same specialty type and geographic market. Results in the
top category for cost-efficiency assessment will be displayed with three stars.

          Sample: Online Health Care Professional Directory display (myCigna.com)

                                   Quality, cost efficiency and                        Cigna Care Designation Symbol
                                   Cigna Care Designation displays

                                                                                       Cost Efficiency Rating

                                                                             — 10 —
MEDICAL
                                                                            CIGNA

3. Find the most cost effective Rx.
• Buy generic. When it comes to generic vs. brand name drugs, the main difference is name and appearance. Generic drugs are manu-
  factured to be just as effective as brand name drugs and they are less expensive. Always check with your doctor or pharmacist to
  understand your options.
• Ask your doctor about getting a three-month supply of your prescription. 90-day prescriptions may be filled using Cigna Home Deliv-
  ery Pharmacy or your preferred retail pharmacy. You may be able to save money when you switch from a retail pharmacy to Cigna's
  Home Delivery Pharmacy. Call Cigna Home Delivery Pharmacy at 1-800-285-4812.
• Compare drug costs at different pharmacies. Login to myCigna.com> Select Prescriptions Tab> Select "Price a Medication"> Enter or
  Select a Drug Name> Enter Form/Dosage, Quantity, Frequency and Duration> Get cost estimates.

4. Stay In-Network.
Costs will be lower if you choose to see doctors, hospitals and facilities in Cigna's network. If you use an out-of-network provider, your
costs can add up quickly. You're going to pay full price and not the discounted price an in-network doctor would charge. Out-of-Network
doctors / facilities may balance bill you for the amount that Cigna does not cover. When you are scheduled for surgery, ensure that the
surgeon, anesthetist, and facility are all In-Network.

How to search for an In-Network Provider:

• The provider directory on myCigna.com shows you results based on your health plan network and your location. Log in to myCigna.
  com> Select Find Care & Costs Tab> Find care and cost estimates in your area by "Primary Care, Doctor by Type, Doctor by Name,
  Reason for Visit or Locations"> Select "Doctor by Type" and Enter a specialty or type of doctor> For example, type "Primary Care Pro-
  vider"> Results for In-Network primary care providers near your area will be displayed.
• Know before you go. Before you visit any provider or facility, we recommend you call ahead to be sure they are in your plan's network,
  as well as confirm their address, office hours, and that they are accepting new patients. Cigna is available 24/7/365! Call anytime day
  or night for live customer service at 1-866-494-2111.

5. Shop with Cigna for the best outpatient facilities for diagnostic tests.
Costs can vary significantly depending on where you receive care. MRIs, CTs and PET scans can cost much less at some facilities. You can
save by making a more informed choice about where you get your services. You could save money without giving up quality care. Local
facilities offer the same services at a lower cost.

• The provider directory on myCigna.com shows you cost of service within your location. Login to myCigna.com> Select Find Care &
  Costs Tab> Find care and cost estimates in your area by "Primary Care, Doctor by Type, Doctor by Name, Reason for Visit or Loca-
  tions"> For example, Select "Reason for Visit" and Enter procedure "Shoulder MRI Scan with Dye"> Select Facilities> Results for facility
  costs near your area will be displayed.
• Connect directly with the Cigna Customer Service team. Cigna's team can find the most cost-effective facility for a service. Cigna will
  help you compare costs for hundreds of procedures. Call anytime day or night for live customer service at 1-866-494-2111

            Freestanding Facility vs Outpatient Hospital
 Radiology Center Cost                       Outpatient Hospital Cost
 MRI: $706                                   MRI: $1,676
 CT Scan: $457                               CT Scan: $1,376
                       Potential Savings: Over $900

National averages of participating facilities; actual costs will vary. The information
provided here is intended to be general information on how you can get the most out of
your plan and your health care dollars. It is not intended as medical advice. You should
consider all relevant factors and consult with your treating doctor when selecting a
provider for care.

                                                                               — 11 —
MEDICAL
                                                                         CIGNA

6. The value of In-Network labs.
One of the biggest contributors to your health care costs may be laboratory expenses. You can save money if you use an In-Network lab
instead of an Out-of-Network lab. Cigna's network includes national labs like LabCorp or Quest as well as regional and local labs. It's easy
to find In-Network labs in your area by using the Cigna directory. These In-Network labs can provide general and specialty laboratory and
pathology testing in locations that are convenient and cost-effective. You have a choice when it's time for lab tests, like blood work. Labs
in Cigna's network give you quality service at a lower cost. When your doctor says you need lab tests, tell your doctor you want to stay In-
Network. Even if samples are taken in the doctor's office, you can ask for them to be sent to an In-Network lab.

7. Access care in the right settings.
Deciding whether to see a doctor, go to urgent care, or use another option can be difficult. When you need treatment for common
ailments and injuries, you have more choices. Now you can get high-quality, affordable services for a wide variety of routine medical
conditions through different types of settings.

Cigna Health Information Line: A telephone service staffed by nurses that helps you understand and make informed decisions about
health issues you are experiencing, at no extra cost. It can help you choose the right care in the right setting at the right time, whether
it's reviewing home treatment options, following up on a doctor's appointment, or finding the nearest urgent care center. Just call Cigna
at 1-866-494-2111.

                 Lower                                               Cost and Time                                                           Greater

                                           Your Guide For Where To Go When You Need Medical Care
 Cigna Virtual Care                Convenience Care Clinic             Doctor's Office                   Urgent Care Center               Emergency Room
 Treat minor medical               Treat minor medical                 The best place to go for          For conditions that              For immediate
 conditions. Connect               concerns. Staffed by nurse          routine or preventive             aren't life threatening.         treatment of critical
 with board-certified              practitioners and physician         care, to keep track of            Staffed by nurses and            injuries or illness. Open
 doctor via video or               assistants. Located in retail       medications.                      doctors and usually              24/7. If a situation
 phone.                            stores and pharmacies.                                                have extended hours.             seems life-threatening,
                                                                                                                                          call 911 or go to
                                                                                                                                          nearest ER.
 Colds and flu                     Colds and flu                       General health issues             Fever and flu symptoms           Sudden numbness,
 Rashes                            Rashes or skin conditions           Preventative care                 Minor cuts, sprains,             weakness
 Sore throats                      Sore throats, earaches,             Routine checkups                  burns, rashes                    Uncontrolled bleeding
 Headaches                         and sinus pain                      Immunizations and                 Headaches                        Seizure or loss of
 Stomachaches                      Minor cuts or burns                 screenings                        Lower back pain                  consciousness
 Fever                             Pregnancy testing                                                     Joint pain                       Shortness of breath
 Allergies                         Vaccines                                                              Minor respiratory                Chest pain
 Acne                                                                                                    symptoms                         Head injury/ major
 UTIs and more                                                                                           Urinary tract infections         trauma
                                                                                                                                          Blurry or loss of vision
 Costs same or less than           Costs same or lower                 May charge copay/                 Costs lower than ER. No          Costs highest. No
 a visit with primary care         than doctor's office. No            coinsurance and/or                appointment needed.              appointments needed.
 provider. Appointments            appointment needed.                 deductible. Usually               Wait times will vary.            Wait times may be
 typically in an hour or                                               need appointment.                                                  long.
 less.

The information provided here is intended to be general information on how you can get the most out of your plan and your health care dollars. It is not intended as
medical advice. You should consider all relevant factors and consult with your treating doctor when selecting a provider for care.

                                                                             — 12 —
MEDICAL
                                                            CIGNA

ER Utilization Guide
When your life or health is in serious danger, there's only one option — the emergency room. But for those times
when the situation isn't life-threatening but still needs immediate care, there are lots of options that can be more
convenient, less expensive and more appropriate.

           An Urgent Care Center is a walk-in clinic staffed by doctors who treat conditions that should be looked at
           right away, but aren't as severe as emergencies. Doctors in an urgent care often do X-rays, lab tests and
           stitches.

           A Walk-In Doctor's office is convenient option to an ER visit because employees don't have to be an existing
           patient or have an appointment to receive care. These offices handle most routine care and common
           illnesses.

           A Retail Health Clinic is a clinic where medical professionals provide basic medical care. These clinics are
           almost always located in retail stores, supermarkets and pharmacies.

           Cigna's Virtual Care program can help you get the care you need for a wide range of minor acute
           conditions. Televisits with MDLIVE usually cost less than going to a convenience care or urgent care clinic,
           and significantly less than going to an emergency room.

Convenience Care Clinics
When you need treatment for common ailments and injuries, you can get high-quality, affordable services for a
wide variety of routine medical conditions through Convenience Care Clinics located throughout the country.
Because we believe that your doctor has primary responsibility for your care and treatment, the results of your diagnosis and treatment
are sent to your doctor with your permission. If you have a more severe condition, or require treatment in a different setting, the
Convenience Care clinician will refer you to your doctor or an Emergency Room.

Consider Convenience Care for help with the following conditions:*

• Allergies             • Ear infections          •   Minor sunburn          •   Sinus infections       Participating
• Athlete's foot
• Bladder infections
                        • Influenza
                        • Laryngitis
                                                  •
                                                  •
                                                      Mononucleosis
                                                      Pink eye and styes
                                                                             •
                                                                             •
                                                                                 Strep throat
                                                                                 Swimmer's ear
                                                                                                        Clinics
• Bronchitis            • Minor burns,            •   Poison ivy             •   Swimmer's itch         • Cigna Medical Group
                                                                                                            CareToday
• Cold sores               rashes, or skin        •   Pregnancy testing      •   Wart removal
• Deer tick bites                                                                                       •   MinuteClinic
                           infections             •   Ringworm
                                                                                                        •   RediClinic
We also provide vaccinations* for:                                                                      •   Take Care Health
•   DTaP (Diphtheria,     •   Hepatitis A & B     •   MMR (Measles, Mumps,   •   Td (Tetanus,
                                                                                                        •   Target Clinic
                          •                                                                             •   The Little Clinic
    Tetanus, Pertussis)       Polio                   Rubella)                   Diphtheria)
•   Influenza             •   Meningitis          •   Pneumonia

            Refer to the provider directory for a complete list of Convenience Care Clinics in the CIGNA network.

                                                                 — 13 —
MEDICAL
                                                         CIGNA

What is a preventive care service?
Preventive care services are provided when you don't have any symptoms and haven't been diagnosed with the
health issue connected with the preventive service. For example, a flu vaccination is given to prevent the flu
before you get it. Other preventive care services like mammograms can help detect an illness when there aren't
any symptoms. Even if you're in the best shape of your life, a serious condition with no signs or symptoms may put
your health at risk. During a wellness exam, you and your doctor will determine what tests and health screenings
are right for you based on your age, gender, personal health history and current health.

Service                                                           Gender, Age, Frequency
                                                                   Birth, 1, 2, 4, 6, 9, 12, 15, 18, 24 and 30 months
 Well-baby/well-child/well-person exams, including annual well-
                                                                   Additional visit at 2-4 days for infants discharged less than 48
 woman exam (includes height, weight, head circumference,
                                                                   hours after delivery
 BMI, blood pressure, history, anticipatory guidance, education
                                                                   Ages 3 to 21 once a year
 regarding risk reduction, psychosocial/behavioral assessment)
                                                                   Ages 22 and older periodic visits, as doctor advises
 Breast Cancer Screening (mammogram)                               Women ages 40 and older, every 1 - 2 years

 Cervical Cancer Screening (pap test)                              Women ages 21 - 65, every 3 years
 HPV DNA Test with pap test                                        Women ages 30 - 65, every 5 years

                                                                   Screening of children and adolescents (after age 2, but by age
                                                                   10) at risk due to known family history; when family history
                                                                   is unknown; or with personal risk factors (obesity, high blood
 Cholesterol/Lipid Disorders Screening
                                                                   pressure, diabetes)
                                                                   All men ages 35 and older, or ages 20-35 if risk factors
                                                                   All women ages 45 and older, or ages 20-45 if risk factors

                                                                   The following tests will be covered for colorectal cancer
                                                                   screening, ages 50 and older:
                                                                   • Fecal occult blood test (FOBT) or fecal immunochemical test
                                                                     (FIT) annually
 Colon Cancer Screening                                            • Flexible sigmoidoscopy every 5 years
                                                                   • Double-contrast barium enema (DCBE) every 5 years
                                                                   • Colonoscopy every 10 years
                                                                   • Computed tomographic colonography (CTC)/virtual
                                                                     colonoscopy every 5 years - Requires precertification
 Diabetes Screening                                                Adults with sustained blood pressure greater than 135/80
                                                                   Age 65 or older ( or under 65 for women at risk). Computed
 Osteoporosis Screening
                                                                   tomographic bone density study requires precertification
 Prostate Cancer Screening (PSA)                                   Men ages 50 and older or age 40 with risk factors
 Sexually Transmitted Infections (STI) Screening                   All sexually active adolescents. All adults at risk
 Skin Cancer Prevention - counseling to minimize exposure to
                                                                   All genders ages 10 - 24
 ultraviolet radiation
 Tobacco Use/Cessation Interventions                               All Adults; Pregnant Women

                                                               — 14 —
MEDICAL
                                                  CIGNA

How much physical activity do you need?
Here are the American Heart Association recommendations for adults.

             Fit in 150+
             Get at least 150 minutes per week of moderate-
             intensity aerobic activity or 75 minutes per week of
             vigorous aerobic activity (or a combination of both),
             preferably spread throughout the week.

             Move More, Sit Less
             Get up and move throughout the day. Any activity
             is better than none. Even light-intensity activity can
             offset the serious health risks of being sedentary.

             Add Intensity
             Moderate to vigorous aerobic exercise is
             best. Your heart will beat faster, and you'll
             breathe harder than normal. As you get
             used to being more active, increase your
             time and/or intensity to get more benefits.

             Add Muscle
             Include moderate-to high-intensity muscle-
             strengthening activity (like resistance or
             weight training) at least twice a week.

             Feel Better
             Physical activity is linked with better sleep,
             memory, balance and cognitive ability. And
             less risk of weight gain, chronic disease, de-
             mentia and depression. It's one of the most
             important things you can do for your health
             and well-being.

            Move more, with more intensity, and sit less.

Find out how at heart.org/movemore.

                                                    — 15 —
Health care provider search
                                                                                                           ›       Search for a doctor, hospital or facility
                                                            MEDICAL                                        ›       Easy to locate using Google maps

                                                             CIGNA                                         ›       Download and save search results

                                                                                                                       Claims
                                                                                                                    !›        File a new claim by taking
                                                                                                           W
                                                                                                        nE                    a picture of your invoice

                                                                                                                       ›      View past claims
                                                                                                                       ›      Review and check the
                                                                                                                              status of claims instantly

Pharmacy Benefits
Cigna's Prescription Drug List Search Tool lets members view                                                                                    YoUR HEAL
medications commonly covered.
                                                                                                                                                noW WITH
To use the tool, choose the drug list name 'Performance 3 Tier'. Then, enter
a medication name or look for your medication name in the alphabetical list.                  Prescription Drug List
                                                                                                       We want our customers to have q
Cigna Home Delivery:                                                                                   the free Cigna Health Benefits m
                                                                                                Members can log in to
• 24/7 access to licensed pharmacists.                                                       the myCigna℠ website or app
• Convenient delivery. We provide free standard delivery right to your home or               and use the Drug Cost Tool to
  work address. Your medication is shipped in packaging that protects your privacy           see the medications your plan
  and is designed to stand up to harsh weather.                                              covers and specific coverage
• Easy refills. Fill up to a 90-day supply of your medication at one time, so you fill               requirements.
                                                                                                      Apple and the Apple logo are trademarks of Apple Inc., registered in the U.S. and other

  less often.                                                                                                  The downloading and use of the App is subject to the terms and conditions of the App
                                                                                                               your plan. The listing of a health care professional or facility in the mobile directories av
• Refill reminders. Sign up to get free refill reminders by email or text.                                     your official plan documents, or call the number listed on your ID card, for information
                                                                                                               Corporation and its operating subsidiaries. All products and services are provided by or
• Order online. You can refill your medication and track your orders on the myCigna                            © 2017 Cigna. Some content provided under license. 5.90.568_EN (0117)
  website or through the mobile app.
To learn more about Cigna's Pharmacy Benefits, visit the myCigna website / app or call 800-285-4812.

                                                  Prescription Tips
    Free Prescriptions: Some grocery stores offer a list of antibiotics, high blood pressure and diabetes medications at
    no cost (dosage restrictions and quantity limits may apply).

    GoodRx: GoodRx is a website that helps you find the least expensive prescriptions by giving you pricing information
    and more cost-effective alternatives. Go to www.goodrx.com or download the app!

                                                                — 16 —
DENTAL
                                                                      CIGNA

Dental Plan
Good oral hygiene is part of a healthy lifestyle.

Routine dental care does more than just brighten your smile.
Research shows that receiving regular dental care can help
detect minor problems before they become major and
expensive to treat. Also, routine dental exams can help catch
serious health problems, such as diabetes, leukemia, heart
disease and kidney disease. In fact, some diseases produce oral
signs and symptoms. So a healthier mouth may help you have
a healthier life.

The Total Cigna Dental PPO (DPPO) network makes it easy to
protect your health – and your smile – with the right dental
care at the right price. You can choose a dentist from one large
network directory. To find an in-network provider call 1-866-
494-2111.

Our plan covers preventive services at 100% in-network, with
no deductible for preventive services. You can visit any dentist;
however, STAY IN-NETWORK if you want the best value.

Cigna will pay all out-of-network claims based on the
90th UCR. This means that they will look at what 9
out 10 dentists in your area are charging, and pay
claims based on that amount.

                                                                      Cigna - Dental
 Network Name: Total Cigna Dental PPO                                       In Network                       Out of Network
 Maximum Annual Benefit (per individual per calendar year)                  $1,500                           $1,500
 Calendar Year Deductible                                                   $50 individual                   $50 individual
 (Waived for Type I Services)                                               $150 family                      $150 family
                                                                                                             90th percentile of reasonable &
 Reimbursement Levels                                                       Based on reduced contract fees
                                                                                                             customary allowances
 Class I- Preventive Services
 Oral exams, routine cleanings, full mouth x-rays, bitewing x-rays,         Plan pays 100% no deductible     Plan pays 100% no deductible
 panoramic x-rays, fluoride application (to age 14)
 Class II- Basic Restorative Services
 White fillings on front & back teeth, root canal therapy/endodontics,      Plan pays 80% after deductible   Plan pays 80% after deductible
 space maintainers, oral surgery- simple extractions, anesthetics
 Class III- Major Restorative Services
                                                                            Plan pays 50% after deductible   Plan pays 50% after deductible
 Crowns, dentures, bridges, inlays/onlays
 Class IV- Orthodontia
                                                                            Plan pays 50% after deductible   Plan pays 50% after deductible
 Dependents up to age 19
 Class IX- Implants                                                         Plan pays 50% after deductible   Plan pays 50% after deductible
See plan certificate for frequency of service limitations and exclusions.

                                                                         — 17 —
DENTAL
                                                               CIGNA

                                                                You use your
                                                               plan to receive
                         IN-NETWORK                              dental care                        OUT-OF-NETWORK

                   Select a dentist or specialist                                                    Select any dentist
                 in-network DPPO Advantage list                                                         or specialist

  • By choosing a DPPO Advantage dentist, you may receive                   • Your out-of-pocket expenses will generally be higher
    higher in-network benefit coverage which may result in                    because out-of-network dentists have not agreed to offer
    lower out‑of‑pocket expenses.                                             Cigna plan customers negotiated rates.
  • Pay less for covered services because in-network dentists               • Depending on your plan design, out-of-network dentists
    have agreed to offer services at lower negotiated rates,                  may bill you for the difference between the payment they
    approximately 35% off average area charges with DPPO                      receive from Cigna Dental and their usual fees.
    Advantage.                                                              • You may also have to file your own claims
  • You may save on out-of-pocket costs for many services not
    covered under your plan. In-network dentists have agreed                Save more with in-network care!
    to offer our customers discounted fees for all procedures
    on their fee schedules. (Not available in all states.)
  • In-network dentists will submit claims for you.
  • All in-network dentists have been screened through
    a process modeled after the highest national quality
    standards, and we repeat the process every three years.

                Get connected to myCigna.com. It's easy to get things done with myCigna, our secure customer website.

                    After your effective date, simply register at myCigna.com. Then, check your coverage and more:

• View your personalized dental plan information                          • Search for claims
• Print a personalized ID card                                            • Use our interactive tools to learn more about your oral health
• Enjoy discounts on a variety of health/wellness products and services

                                                                                                 Find a Network Provider
                                                                                                 Just follow these easy steps:

                                                                               1. Visit www.cigna.com and click 'Find a Doctor' at the top of
                                                                                  the screen.
                                                                               2. Select 'plan through employer'.
                                                                               3. Enter the location you want to search, then click 'Pick'.
                                                                               4. Under Dental Plans select 'Cigna Dental PPO'.
                                                                               5. Click 'Choose" to load the selected plan in the search.
                                                                               6. You may enter a physician name.
                                                                               7. Click 'Search'.
                                                                               For a dentist in the Total DPPO Network, call Cigna at 1-866-494-2111.

                                                                  — 18 —
VISION
                                                                        VSP

Vision Care Plan
The Vision Plan, administered by VSP, offers a nationwide network composed of private practice optometrists and
ophthalmologists, many of which offer extended evening and weekend hours. Visit www.vsp.com or call 1-800-877-7195
for the most up-to-date list of in-network providers.
VSP only contracts with private practice optometrists and ophthalmologists who own their practices. It is our philosophy that our providers
have the ultimate stake in their practice and will provide the best level of patient care. They have a vested interest in building patient loyalty and
in maintaining lifelong relationships with their patients by providing the highest level of care.

VSP doctors:
• Average nineteen years in private practice
• Are specially trained and licensed to diagnose and treat many medical eye conditions
• Are credentialed to the highest standards

You do not need an ID card to use VSP providers. At the time of service, simply identify yourself as a VSP member. The provider will call VSP
member services to verify eligibility, receive authorization and provide the services. When using an out-of-network provider, you will need to get
an itemized invoice or receipt from your service provider and submit it to the VSP Claims Department for reimbursement.

VSP doctors can detect              VSP doctors can help treat
symptoms of:                        and manage:
• Diabetes                          • Cataracts
• Hypertension                      • Corneal diseases
• High cholesterol                  • Diabetic retinopathy
• Tumors                            • Eye infections
• Thyroid disorders                 • Glaucoma
• Neurological disorders            • Macular degeneration

                                                                      VSP - Vision
                                                            In Network                                       Out of Network
 Eye Exams                                                  $10 copay                                        Up to $45 allowance
 Lenses (once every 12 months)
 Single Vision Lenses                                       $30 copay                                        Up to $30 allowance
 Lined Bifocal Lenses                                       $30 copay                                        Up to $50 allowance
 Lined Trifocal Lenses                                      $30 copay                                        Up to $65 allowance
 Lenticular Lenses                                          $30 copay                                        Up to $100 allowance
 Lens Options                                               $55-$175 copay or 20-25% off certain options     Up to $70 allowance
 Frames (once every 24 months)                              You pay 80% of any amount over $130              Up to $210 allowance
 Contact Lenses (once every 12 months)                      Plan pays up to $130 for contacts and contact    Up to $105 allowance
                                                            lens exam (fitting and evaluation), 15% off
                                                            contact lens exam (fitting and evaluation)
 Laser Correction Surgery                                   15% off usual and customary rates                No discount
 Glasses and Sunglasses                                     20% off additional glasses and sunglasses,       No discount
                                                            including lens options, from any VSP doctor
                                                            within 12 months of your last Well Vision Exam
See plan certificate for frequency of service limitations and exclusions.

                                                                        — 19 —
BASIC LIFE
                                                 MUTUAL OF OMAHA

   Basic Term Life Insurance
   						                                                      Coverage
   Eligibility						                                           Active, Full-time employees working a minimum of 40 hours per week
   Benefit Amount					                                         2 times annual salary , to a maximum of $200,000
   Accidental Death & Dismemberment			                         2 times annual salary , to a maximum of $200,000
   Spouse (must be enrolled in medical)			                     $5,000
   Coverage ends at age 70
   Children (must be enrolled in medical, unmarried dependent child)
   • 14 days to 6 months				                                   $500
   • 6 months to 19 years				                                  $2,500
      to age 26 (if a full time student)
   Conversion                				                              Included
   Cost						                                                  100% paid by City of Suwanee
   Terminal Illness         				                               The lesser of 50% up to $100,000
   Benefit Reduction Schedule				                              65% @ age 65, 45% @ age 70, 30% @ age 75, 20% @ age 80

   Voluntary Term Life Insurance
   						                                    Coverage
   Eligibility						                         Active, Full-time employees working a minimum of 40 hours per week
   Benefit Amount
   • Employee					                           Up to 5 times annual salary, not to exceed $200,000 (Increments of $10,000)
   • Spouse					                             Up to $100,000, not to exceed 50% of employee amount (Increments of $5,000)
   • Children (unmarried dependent child)			 $10,000 (14 days to age 19 or to age 26 if full time student)
   Accidental Death & Dismemberment			       As Above
   Open Enrollment Provisions
   Late Entrants or Benefit Increases			     Evidence of Insurability required (EOI)

   Guarantee Issue Amount (GI): This is the amount you can elect without completing medical questions
   • Employee					                                             $100,000
   • Spouse					                                               $10,000
   • Children					                                             $10,000
   Portability and Conversion				                              Included for employee and spouse. Coverage ends at age 70
   Cost						                                                  Employee and spouse rates are based on employee age at time of enrollment
   Terminal Illness					                                       The lesser of 50% up to $100,000
   Benefit Reduction Schedule				                              65% @ age 65, 45% @ age 70, 30% @ age 75, 20% @ age 80

Why buy life insurance?
Life insurance provides a lump sum cash benefit to surviving dependents to cover immediate expenses such as funeral expenses or
ongoing living expenses. This benefit helps survivors adjust to the loss of income related to the death of a wage earner or to provide
funds for college or retirement for the survivors.
Waiver of premium
If it is determined that you are totally disabled, your life insurance benefit will continue without payment of premium, subject to certain
conditions.
What is Evidence of Insurability?
Our carrier guarantees that employees will be able to purchase          • New Hires – You may apply for coverage up to $100,000 for
life insurance coverage for the Guarantee Issue amount during             yourself, and $10,000 for your spouse, and $10,000 for your
New Hire enrollment. To purchase voluntary life coverage above            child(ren) through the normal enrollment process. To purchase
those amounts, the carrier requires Evidence of Insurability. If          coverage above that, you will be required to provide Evidence
you or your dependents have medical conditions that make it               of Insurability.
difficult to purchase life insurance on your own, understanding         • Marriage, Adoption or Birth – If you are already enrolled in
Evidence of Insurability and the Guaranteed Issue is important.           employee life insurance you can enroll new dependents as long
Evidence of Insurability means you will need to complete a medical        as you follow normal Life Status Change deadlines. If you wish to
questionnaire, obtain a physical (at the carrier's request), and          increase your employee life amount above $100,000 or spouse
receive carrier approval before your insurance takes effect. Life         coverage above $10,000, you must complete the Evidence of
insurance enrollment time frames are limited as detailed:                 Insurability Form and submit it within the normal Life Status
                                                                          Change deadlines.
                                                                — 20 —