2021 MEMBER GUIDE - BLUECHOICE HEALTHPLAN
Page content transcription
If your browser does not render page correctly, please read the page content below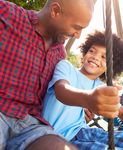 Focus on life. Focus on health. Stay focused.

       2021 Member Guide

Please note: There should be a white line on top and bottom of this pattern
strip the same width as the white lines in the graphic when used on a color
background or photo. They are present in this vector image.

              BlueChoice HealthPlan of South Carolina is an independent licensee of the Blue Cross Blue Shield Association.
Welcome
Please note:       There should     to BlueChoice
                                            be a white line onHealthPlan    top and bottom of this pattern
strip theThissame      width as the white lines in the graphic when used on a color
              is your Blue Option Member Guide. It outlines your benefits and covered services. The first section covers

background         or photo. They are present in this vector image.
         important topics for you to know. If you need more detailed information about a topic, please read the expanded
         information in the back of the guide.

            How to Contact Us:
                                                                                      2018 Icons - 2018 Icons -
                                                                                                   Cumulative
            We know this is a lot of information and you may have questions. We are here to help you! If you can't find what
            you're looking for by visiting www.BlueOptionSC.com, need more information or have any questions related to
            your Blue Option plan, please contact us.

                       QuickBill        Bases
               Billing Department                  Physician's
                                                  Office Manual      Mail
                                                                     News                            Member Services
                   866-569-5933                            BlueChoice HealthPlan                       855-816-7636
                8:30 a.m. − 5 p.m.                             P.O. Box 6170                         8:30 a.m. – 5 p.m.
                Monday − Friday                           Columbia, SC 29260-6170                    Monday – Friday
                                                                                                      TTY Services
                                                                                                   711 + (855-816-7636)
            Store Locations
            For your convenience, we have South Carolina BLUESM retail centers around the state to help with your health
            insurance questions. Stop by one of our locations between 9 a.m. – 5:30 p.m., Monday – Friday. Saturdays are by
            appointment   only. Please
                      Biometric
                                         note our storesEducation
                                  Learning Management
                                                         are temporarily closed due to COVID-19.
                                                                     Laboratory
                                                                  Benefits Mgmt
                      Screening         System          Center

            Greenville                            Columbia                               Mount Pleasant
            1025 Woodruff Road                    1260 Bower Parkway, Suite A4           Town Centre Place
            Suite A105                            Columbia, SC 29212                     1795 North Highway 17, Unit 7
            Greenville, SC 29607-4113             803-264-9000                           Mount Pleasant, SC 29464
            864-286-2285                                                                 843-216-7760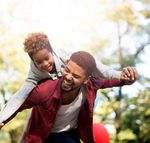 Table of Contents
Important Things to Do . . . . . . . . . . . . . . . . . . . . . . . . . . . . . 2                  For More Information . . . . . . . . . . . . . . . . . . . . . . . . . . . . . . . 22
Do You Know All That's Available To You?  . . . . . . . . . . . . . . . 3                        If You Need Emergency Care . . . . . . . . . . . . . . . . . . . . . . . . 23
Online Resources . . . . . . . . . . . . . . . . . . . . . . . . . . . . . . . . . . 5              If You Need Care Away From Home . . . . . . . . . . . . . . . . . . . 23
 My Health Toolkit®  . . . . . . . . . . . . . . . . . . . . . . . . . . . . . . . . . . 6          If You Need to See a Specialist, Get Behavioral
                                                                                                    Health Care Services or Hospitalizations . . . . . . . . . . . . . . . 23
 Get Our Texts  . . . . . . . . . . . . . . . . . . . . . . . . . . . . . . . . . . . . . . 6
 FOCUSfwd ® Wellness Incentive Program . . . . . . . . . . . . . . . . 7                         When is an Emergency Not an Emergency? . . . . . . . . . . . . 24
GET FIT Challenge. . . . . . . . . . . . . . . . . . . . . . . . . . . . . . . . . . 8           HIPAA . . . . . . . . . . . . . . . . . . . . . . . . . . . . . . . . . . . . . . . . . . 25
Connect Your Fitness Activities. . . . . . . . . . . . . . . . . . . . . . . . 9                 Rights and Responsibilities . . . . . . . . . . . . . . . . . . . . . . . . . .26
Doctor Visits Anytime, Anywhere . . . . . . . . . . . . . . . . . . 10                           Authorization to Disclose Form . . . . . . . . . . . . . . . . . . . . . . 27
Value-Added Benefits and Services  . . . . . . . . . . . . . . . . . . 11                        Notice of Privacy Policies . . . . . . . . . . . . . . . . . . . . . . . . . . . 29
  Pediatric Vision Care . . . . . . . . . . . . . . . . . . . . . . . . . . . . . . . . 11       Policies and Procedures . . . . . . . . . . . . . . . . . . . . . . . . . . . . 29
  Adult Vision Care  . . . . . . . . . . . . . . . . . . . . . . . . . . . . . . . . . . 12        Administering Benefits for Appropriate Services  . . . . . . . . 29
  Dental Care . . . . . . . . . . . . . . . . . . . . . . . . . . . . . . . . . . . . . . . 12     Appeals and External Review Procedures . . . . . . . . . . . . . . 29
  Dental Reimbursement Form  . . . . . . . . . . . . . . . . . . . . . . . . 13                    Covering New Technology . . . . . . . . . . . . . . . . . . . . . . . . . . . 30
  Health Management Programs . . . . . . . . . . . . . . . . . . . . . . . 15
  Life Management Services . . . . . . . . . . . . . . . . . . . . . . . . . . . 15              Privacy Practices . . . . . . . . . . . . . . . . . . . . . . . . . . . . . . . . . . 31
                                                                                                   Questions and Concerns . . . . . . . . . . . . . . . . . . . . . . . . . . . . 31
Payment and Billing . . . . . . . . . . . . . . . . . . . . . . . . . . . . . . . 16               Subrogation . . . . . . . . . . . . . . . . . . . . . . . . . . . . . . . . . . . . . . . 31
How Your Plan Works . . . . . . . . . . . . . . . . . . . . . . . . . . . . . . 17               Notice of Our Privacy Policies and Practices . . . . . . . . . . . . 33
What We Pay For . . . . . . . . . . . . . . . . . . . . . . . . . . . . . . . . . 17              Notice of Privacy Practices . . . . . . . . . . . . . . . . . . . . . . . . . . . 35
What We Do Not Pay For  . . . . . . . . . . . . . . . . . . . . . . . . . . 18                   Change Request Form . . . . . . . . . . . . . . . . . . . . . . . . . . . . . 39
 Services and Supplies We Don't Cover  . . . . . . . . . . . . . . . . 18                        Glossary  . . . . . . . . . . . . . . . . . . . . . . . . . . . . . . . . . . . . . . . . 41
You Need a Prescription . . . . . . . . . . . . . . . . . . . . . . . . . . . . 20               SC Guaranty Association Act Notice . . . . . . . . . . . . . . . . . . 43
  What Is A Covered Drug?  . . . . . . . . . . . . . . . . . . . . . . . . . . . 20
  How We Cover Drugs . . . . . . . . . . . . . . . . . . . . . . . . . . . . . . . 20            Non-Discrimination Statement and
  Blue Option Pharmacy Network . . . . . . . . . . . . . . . . . . . . . . 21                     Foreign Language Access  . . . . . . . . . . . . . . . . . . . . . . . . 46
  Can Drugs That Are Covered Change? . . . . . . . . . . . . . . . . 22
  What If My Drug Is Not Covered? . . . . . . . . . . . . . . . . . . . . . 22

                      Focus on life. Focus on health. Stay focused.

                                                                                                                                                                                                  1
Important Things to Do
    ID Card
    Keep your member ID card with you at all times. If you're a new
    member, you will receive your ID card in a separate mailing. If you
    have purchased an individual Blue Option plan, you will receive one
    ID card. If you have purchased a family Blue Option plan, you will
    receive two cards. The two cards will include the primary cardholder's
    name, but all covered family members can use them. Your ID card is
    specific to your health plan. Once you receive the card, you can begin
    using it the first day your plan is effective. Please see your bill for your
    effective date. Whenever you need medical care, be sure to show your ID card to the health care provider.

    Your ID Card is Digital, Too
    You can access your digital ID card anytime, anywhere from your computer or mobile device.

    Advantages of your digital ID card
    Your digital ID card is identical to your physical card. It contains your member ID number and other coverage details
    unique to you. Unlike your physical card, you don't have to worry about losing it or ordering duplicate copies for
    your family. Your ID card will auto-download to your smartphone after your first log in to the My Health Toolkit
    app. This way you can access it in case you are somewhere that has limited to no service. See page 6 for additional
    information about the My Health Toolkit app.
    You can easily:
    • View your card on your smartphone, tablet or computer.
    • Email your card to your spouse, children, doctor's office or pharmacy.
                                                                  SUBSCRIBER'S FIRST NAME                            SUBSCRIBER'S FIRST NAME    Blue Option Network
                                                                  SUBSCRIBER'S LAST NAME                             SUBSCRIBER'S LAST NAME

    • Print your card at home from your smartphone or computer. Use the printed card
                                                                  Member ID
                                                                  ZCL00000000
                                                                  PLAN             PPO       Health Benefits
                                                                                                                     Member ID
                                                                                                                     ZCJ00000000

                                                                                                                     PLAN CODE        380.04    Health Benefits
                                                                  PLAN CODE        380.04    Pediatric Vision        RxBIN            021684
                                                                                             Comprehensive Dental

      just like your physical card.
                                                                  RxBIN            021684                            RxGRP            CHC
                                                                  RxGRP            CHC

                                                                  www.BlueChoiceSC.com                               www.BlueOptionSC.com                             Out of State Only

    How to access your digital ID card
    Go to www.BlueOptionSC.com and log in to your My Health Toolkit account:
    • On your computer: Under the Insurance Card section on the left, select View Your Card.
                                                                 BLUECHOICE HEALTHPLAN                              BLUECHOICE HEALTHPLAN                                                 B

    • On your mobile device: Select ID Card from the main  menu.
                                                         ZCL00000000                                                ZCJ00000000                                                           Z

                                                                 Jan 1, 2021 - Jan 1, 2022                          Jan 1, 2021 - Jan 1, 2022
    Don't discard your physical ID card. Some doctors may still want a copy of it for
    their records.

    Selecting a Doctor and Network
    Although you are not required to have a primary care physician (PCP), we strongly encourage you to select
    one. Your plan offers a network of doctors, hospitals and other health care providers. Once you have selected a
    PCP from the Blue Option network, call his or her office to schedule an appointment for your routine checkup.

2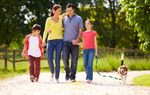 Do You Know All That's Available To You?
•A
  ll-inclusive, comprehensive copayment on select plans that covers all services at a participating provider's office, such
  as labs, X-rays, surgical procedures and more!
  – Ensure laboratories are in network by using the Find Care tool on BlueOptionSC.com.
• Routine adult and pediatric vision coverage. See pages 11 – 13.
• Dental allowance for exams and cleanings. See page 12.
• More rewards with FOCUSfwd Wellness Incentive Program. See page 7.
• Access to a board-certified physician anytime, anywhere. See page 8.
• $0 primary care visits on select plans
• Doctors Care visits for the same cost as primary care visits, saving members money when an ER visit is unnecessary.

 VISIT TYPE                                                               EXAMPLE OF OUT-OF-POCKET COSTS*
 Doctors Care, Primary Care Physician or Blue CareOnDemand          SM
                                                                          $45
 Emergency Room                                                           $500 Copayment, then 20% after deductible

Save Time and Money
• Large
      network of doctors, hospitals, specialists, pharmacies and other health care providers
• No claim forms or referrals needed for in-network specialists
• Preventive screenings at NO cost to you
• $0 cost on immunizations such as flu vaccines
• Health management programs to help keep you and your family healthy
• Convenient online bill payment and online access to plan documents
• Help with services, including financial counseling and planning, college consultation resources and legal
  consultations and documents
• Partnerships with freestanding imaging centers and ambulatory surgical centers that allow us to pass significant
  savings on to you
• More lab choices generate more savings and less out-of-pocket costs for you
• Discounts at chiropractors, massage therapists, dietitians and acupuncturists through our Natural BlueSM program
• Discounts on fitness memberships, wellness products, cosmetic services and more

 EXAMPLE                                                                        FACILITY FEE*
 You use a freestanding ambulatory surgical center.                             $200
 You use the hospital or an outpatient facility affiliated with a hospital.     Deductible, then 30%
*Benefits vary. Please check your Schedule of Benefits.

                                                                                                                               3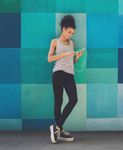 Remember to bring your member ID card with you each time you visit your PCP.

       Your network is the Blue Option network. This is an exclusive provider organization (EPO). This means you must get
       your health care services from providers in this network. If you go to a provider that is out of network, you will have
       to pay the entire cost of those services unless it's a true medical emergency. If you are not currently a patient of the
       physician you choose, please call his or her office to make sure the physician is accepting new patients. We require all
       PCPs in our network to have 24-hour telephone service and another physician on call if they are unavailable.

       You can access the full listing of doctors, hospitals and other health providers, including PCPs, in the Blue Option
       network by visiting www.BlueOptionSC.com/FindCare. You can call, write or email us to request a full directory
       with this information. You can also get professional qualifications of network providers by calling Member
       Services. The directory also includes professional qualifications of practitioners, such as medical school attended,
       residency completed and board certification status. If your current doctor is not in the Blue Option network, and
       you are in a treatment plan that began before your effective date, you can use the Transition of Care form.

       Transition of Care
       You need to get approval for this short-term benefit. With transition of care, you can get in-network health
       care benefits from out-of-network providers. You work with your PCP to get continued, ongoing care. It should
       not replace the normal benefits you receive from us. You must submit the request in writing. The Transition of
       Care form can be found on our website in the Forms section. Please fill out the form completely, including the
       authorization to release information, and mail both forms to the address listed on the form.

        Access the full listing of doctors, hospitals and other health providers, including PCPs,
Please note:    There
        in the Blue Optionshould
                              networkbe  a white
                                      by visiting    line on top and bottom of this pattern
                                                  www.BlueOptionSC.com/FindCare.
 trip the same width as the white lines in the graphic when used on a color
  4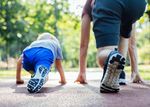 Online Resources
When you have questions about your Blue Option plan, visit www.BlueOptionSC.com to find the answers. You'll find
a wealth of information immediately — on your schedule. Find in-network doctors and hospitals, prescription drug
information and the many discounts and added values you get just for being a Blue Option member! You can also
quickly and easily download forms you need in the Members section. Once in the Members section, select Forms.
Choose the form you need.

We are here to serve you by creating a simpler, more personalized health care experience. That's why we created
My Health Toolkit. Visit My Health Toolkit at www.BlueOptionSC.com to help you better manage benefits,
treatment and wellness.

                                                                                                                   5

My Health Toolkit
    You can use My Health Toolkit to see if your plan covers a specific procedure, get more information about your
    health and dental benefits, check the status of a claim and more. If you don't have an account, it just takes a few
    minutes to create one.

    What's Included?
    Find Care:                                                     In The Health & Wellness Section, Use These Helpful Tools:
    • Find doctors, hospitals, dentists and other health           • FOCUSfwd Wellness Incentive Program
     care providers                                                • Health Coaching Activity Center
    • Rate Your Visit

    In The Benefits Section, You Can Find:
    • Prescription Information
    • Eligibility and Benefits

    Download the My Health Toolkit Mobile App Today!
    Your insurance benefits are with you wherever you go and whenever you need them.
    With the app, you can:
                                                              SUBSCRIBER'S FIRST NAME                            SUBSCRIBER'S FIRST NAME    Blue Option Network

    • View and share your digital ID card.                    SUBSCRIBER'S LAST NAME
                                                              Member ID
                                                              ZCL00000000
                                                                                                                 SUBSCRIBER'S LAST NAME
                                                                                                                 Member ID
                                                                                                                 ZCJ00000000
                                                              PLAN             PPO       Health Benefits         PLAN CODE        380.04    Health Benefits
                                                                                         Pediatric Vision

    • Quickly check the status of your claims.
                                                              PLAN CODE        380.04                            RxBIN            021684
                                                              RxBIN            021684    Comprehensive Dental    RxGRP            CHC
                                                              RxGRP            CHC

    • See what's covered by your health plan.                 www.BlueChoiceSC.com                               www.BlueOptionSC.com                             Out of State Only

    • Find an in-network doctor or hospital.
    • Update your contact information.
                                                             BLUECHOICE HEALTHPLAN                              BLUECHOICE HEALTHPLAN
     – If you need to make additional changes, please submit a change request form (page 39).
                                                             ZCL00000000                                        ZCJ00000000

    Current My Health Toolkit users can log in to the app with their existing username
                                                             Jan 1, 2021 - Jan 1, 2022                          Jan 1, 2021 - Jan 1, 2022

    and password.

    New My Health Toolkit users can register through the app. Visit the App Store or
    Google Play and download today.

                        Get Our Texts!
                        Get important information delivered to your smartphone when you sign up for our text messages.
                        Messages include:
                        • Keys to using your coverage
                        • Health and wellness reminders
                        • Ways you can save
                        ... and more!
                        To get started, simply call 844-206-0622. Please have your member ID card ready.

6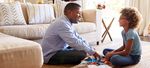 FOCUSfwd Wellness Incentive Program
The FOCUSfwd Wellness Incentive Program is designed to help you lead a healthier lifestyle. Complete
our FOCUS Points, GET FIT and Nutrition programs and receive $80 in rewards. Plus increase your
chances of winning one of the $1,000 quarterly and $5,000 annual cash rewards in our Sweepstakes!

                  FOCUS Points*
                  Get a $25 cash reward and 10 entries into the Sweepstakes when you complete your Personal
                  Health Assessment. Plus get an additional $25 cash reward and 15 entries into the Sweepstakes
                  when you complete an annual wellness visit, and preventive screening or flu vaccine, for a total of
                  $50 in cash rewards and 25 entries!

                  GET FIT*
                  Get up to $20 in gift cards and 25 entries into the Sweepstakes for stepping up to the annual challenge.

                  Nutrition*
                  Get $10 in gift cards and 25 entries into the Sweepstakes for completing the Nutrition program,
                  which helps you with basic cooking skills that allow you to explore new foods while reaching nutrient-
                  driven goals. You'll also have opportunities to win an Instant Pot®, blender or food processor.

                  Sweepstakes
                  Earn entries into the Sweepstakes for chances to win one of the $1,000 quarterly and annual $5,000
                  cash rewards by simply signing up for FOCUSfwd and completing any of its programs.

Get started:
1. Visit www.BlueOptionSC.com.                                   4. Select the FOCUSfwd Incentive Program link.
2. Log in to My Health Toolkit.                                  5. Enter your email address to be eligible to win.
3. Select the Health and Wellness tab.

*These are calendar-year programs and will restart annually.

                                                                                                                             7

Ready
Please note:      Thereto       Seebethe
                            should                    World?
                                                 a white      line on top and bottom of this pattern
 trip theStep
           same      width
              your way through aas   the
                                 virtual     white
                                         journey aroundlines
                                                        the worldin  the
                                                                  from      graphic
                                                                       Europe              when
                                                                                to North America       used 5,500
                                                                                                   by averaging  on steps
                                                                                                                       a color
background or photo. They are present in this vector image.
         a day to complete GET FIT. Over the course of the challenge, you'll step across four different continents, reaching
             the goal of 2,000,000 steps!

             You'll receive passport stamps along the way and earn 25 entries into the Sweepstakes for completing the
             program, increasing your chances to win one of the $1,000 quarterly and $5,000 annual cash rewards! You'll also
             receive up to
             $20 in gift cards to Amazon, Target or Walmart. Start by enrolling in the FOCUSfwd ® Wellness Incentive Program
             today and registering for GET FIT Passport to Fitness. Complete the program by December 31, 2021.

             To Get Started:
             1. Visit www.BlueOptionSC.com.                          6. Within the GET FIT Your Passport to Fitness
             2. Log in to My Health Toolkit®.                          Registration,
             3. Select the Health and Wellness tab.                    select I Want to GET FIT!
             4. Select the FOCUSfwd Incentive Program link.          7. Connect your smartphone or activity tracker (Fitbit,
             5. Select GET FIT.                                        Garmin or Misfit).

             Check out www.BlueOptionSC.com/focusfwd-device-integration for instructions.

   8
Connect Your Fitness Activities!
FOCUSfwd offers device integration, an opportunity to earn entries for tracking physical activity through the use
of your smartphone or activity tracker* (Fitbit®, Garmin® or Misfit). This feature will allow you to participate in the
GET FIT Challenge. Once your device is connected, your physical activity is automatically tracked.

If you choose not to participate in the GET FIT program, you can also receive entries into the Sweepstakes by recording
your physical activity. Simply connect your smartphone or activity tracker and walk 5,000 steps three days a week or
manually record your physical activity in FOCUSfwd three days per week. Either way, you'll earn one entry each week into
the Sweepstakes, increasing your chances to win one of the $1,000 quarterly and $5,000 annual cash rewards.

To Get Connected:                                                                      (Fitbit, Garmin or Misfit). If your device is not listed,
1. Visit www.BlueOptionSC.com.                                                         you can always download and use the Fitbit app.
2. Log in to My Health Toolkit.                                                     7. You will be automatically taken to your device
3. Select the Health and Wellness tab.                                                 account. Select Allow to provide FOCUSfwd access
4. Select the FOCUSfwd Incentive Program link.                                         to your device.
5. Select GET FIT.                                                                  8. Once completed, the Connect My Device screen will
6. Select the Connect button on the compatible device                                 display as connected.

To learn more about device integration, go to www.BlueOptionSC.com/focusfwd-device-integration.
*If you need to manually record your physical activity, select Record Here in the Record Your Physical Activity tile in Sweepstakes. However, you will not be able to
 participate in GET FIT without an integrated device.

                                                                                                                                                                         9
Doctor Visits Anytime, Anywhere
Please note: There should be a white line on top and bottom of this pattern
         All you need is your computer, tablet or smartphone to see a doctor anytime, day or
 trip thenight.
           same       width as the white lines in the graphic when used on a color
                During your video visit, the doctor will ask questions, answer questions, diagnose
background        or photo.
         your symptoms                Theycallare
                          and, if appropriate,           present
                                                  in a prescription to ain  this
                                                                         nearby    vector image.
                                                                                pharmacy.

          What Types of Conditions Can Doctors Treat?
          • Cold and flu symptoms                                          • Allergies
          • Bronchitis and other respiratory infections                   • Migraine
          • Sinus infections                                               • Rashes and other skin irritations
          • Pink eye                                                       • Urinary tract infections
          • Ear infections

          When Should You Use Video Visits?
          • You need to see a doctor but can't fit it into your schedule   • You're on business travel and stuck in a hotel room
          • Your doctor's office is closed                                 • You need advice on behavioral health or
          • You feel too sick to drive                                      lactation consulting
          • You have children at home and don't want to bring them

          Get Started Now!
          There are two easy ways to use Blue CareOnDemand:
          • From your computer, go to www.BlueCareOnDemandSC.com.
          • From your mobile phone or tablet, download the Blue CareOnDemand app for your Apple or Android device.
          Don't wait until you're sick. Create your account now so it's ready when you need it.

  10
Value-Added Benefits and Services
                All Blue Option plans include our routine pediatric and adult vision coverage through an independent company,
                Physicians Eyecare Network (PEN). PEN provides vision services through the Physician Eyecare Plan (PEP) on behalf
                of BlueChoice HealthPlan.

18 IconsYou
         - Cumulative
            have access to these top retail providers including: Walmart Vision Center, Pearle Vision, Sam's Club Optical,
                LensCrafters, Target Optical, JC Penney Optical, Eyeglass World and America's Best.

                               Pediatric Vision Care*
                                For children (ages 0−18), this includes:
                • $15 copay for one annual routine eye exam                                               QuickBill             Bases           Physician's
                                                                                                                                               Office Manual
                                                                                                                                                                    News

                • $49 copay for one standard contact lens fitting or 15 percent discount off the provider's non-standard contact lens
                     fitting fee per benefit year.*
                • $150 material allowance with a $25 copay every benefit year for glasses and contacts that can be spent on frames,
                     lens and lens upgrades with no limits on frame or lens selection.
                • Discounts of 20 percent on glasses and 15 percent on contacts on any amounts spent over the material allowance
                                                                                                                                                                  Laboratory
                                                                                                          Biometric      Learning Management     Education
                     (at most providers).                                                                 Screening             System            Center
                                                                                                                                                                 Benefits Mgmt

                • For members outside the South Carolina service area, up to $40 will be allowed toward the routine eye exam and
                     up to 65 percent of the material allowance that is used, less material copay. The member must file claims.

                Please note for pediatric vision, you must visit an in-network provider to receive this benefit. Costs incurred
                from these services count toward maximum out-of-pocket (MOOP) expenses. These benefits are essential.**
                  QuickEnroll
                *For               FOCUSfwduntil the Great
                      dependent children                           Hearing
                                                      age of 18. Adult     Aids care begins
                                                                        vision               on the firstStorefront
                                                                                       Tobacco            day of the month  following their
                                                                                                                       Producers             19th
                                                                                                                                       Discounts and birthday. Employee
                                                   Expectations                       Cessation                                                               Assistance
                                                                                                                         Guide         Added Values
                **Essential benefit: A set of 10 categories of services health insurance plans must cover under the Affordable Care Act. These include             doctors' services, inpatient and
                                                                                                                                                                Program

                  outpatient hospital care, prescription drug coverage, pregnancy and childbirth, mental health services, and more. Please refer to page 15 for more information.

ealth Care   Video           Blue          Business ADV                                                                         Blues Flash      Core Services   Medical Policies
                                                           Advantage Plus   Carolina ADV   MyChoice ADV     Primary Choice
 Reform                     Option

                                                                                                                                                                 REV: 11/27/2018

                                                                                                                                                                                                       11
18 Icons - Cumulative

                                Adult Vision Care
                                For adults (ages 19 and over), this includes:
                  • $0 copay for one annual routine eye exam.                                          QuickBill           Bases          Physician's
                                                                                                                                         Office Manual
                                                                                                                                                               News

                  • $49 copay for one standard contact lens fitting or 15 percent discount off the provider's non-standard contact lens
                       fitting fee per benefit year.
                  • $150 material allowance with $0 copay every benefit year for glasses and contacts that can be spent on frames,
                       lens and lens upgrades with no limits on frame or lens selection.
                  • Discounts of 20 percent on glasses and 15 percent on contacts on any amounts spent over the material
                                                                                                                                                             Laboratory
                       allowance (at most providers).                                                 Biometric
                                                                                                      Screening
                                                                                                                   Learning Management
                                                                                                                          System
                                                                                                                                            Education
                                                                                                                                             Center
                                                                                                                                                            Benefits Mgmt

                  • For members outside the South Carolina service area, up to $40 will be allowed toward the routine eye exam
                       and up to 65 percent of the material allowance that is used, less material copay. The member must file claims.

                  Please note that you must visit an in-network provider to receive this benefit. Costs incurred from these services
                  do not count toward MOOP expenses. Consult your PEP Provider for information on discounts for which you
                  may    be eligible
                   QuickEnroll
                                     if you elect
                                 FOCUSfwd     Great
                                                    to receive    eyewear/contact lenses outside the standard designated selection. These
                                                          Hearing Aids               Tobacco                           Producers         Discounts and       Employee
                                                  Expectations                                       Storefront
                  benefits are non-essential.*
                                                                                    Cessation                            Guide           Added Values        Assistance
                                                                                                                                                              Program

            2018
               See Icons     - on
                   the glossary Cumulative
                                  pages 41 – 42 for a definition of MOOP and other health insurance terms. To locate an
                  in-network eye doctor, please visit www.BlueOptionSC.com/FindCare.

                                      Dental Care
alth Care
Reform
               Video          Blue
                             Option   Start   smiling, Advantage
                                         Business ADV
                                                       because   Plus our    plans
                                                                       Carolina ADV include
                                                                                      MyChoice ADVa reimbursement
                                                                                                      Primary Choice      for preventive
                                                                                                                     Blues Flash  Core Services
                                                                                                                                                care,  which includes exams
                                                                                                                                                   Medical Policies

                                      and cleanings from a licensed dentist.
                                                                                                                                                QuickBill                 Bases    Physician's       News
                  For Adults (Ages 20+) and Children (Ages 19 and Under):                                                                                                         Office Manual
                                                                                                                                                            REV: 11/27/2018
                  • One exam every six months: $50 allowance for initial/$50 allowance for periodic
                  • One cleaning every six months: $50 allowance

                  You will be responsible for paying any additional balance above what we cover. You will need to submit a dental
                  reimbursement form with a bill or receipt from the dentist to BlueChoice for reimbursement.

                  For example, if your dentist charges you $130 for an initial cleaning and exam, you will pay your dentist $130 at
                                                                                                                                                                                                   Laboratory
                                                                                                 Biometric
                  the time of service. We will reimburse you $100 once we receive your reimbursement   form.LearningSystem
                                                                                                 Screening
                                                                                                                     Management                                                      Education
                                                                                                                                                                                      Center
                                                                                                                                                                                                  Benefits Mg

                  Please note: You can visit any South Carolina licensed dentist. Costs incurred from these services do not count
                  toward MOOP expenses.

                  To locate a dentist, please visit www.BlueOptionSC.com/FindCare.
                  *Non-essential benefit: Any benefit provided that is not considered an Essential Health Benefit is a non-essential benefit. Please refer to page 15 to see what is
                  considered an essential health benefit.

    Rewards                             QuickEnroll          FOCUSfwd         Great             Hearing Aids           Tobacco                                     Producers      Discounts and    Employee
                                                                           Expectations                               Cessation               Storefront                                           Assistance
                                                                                                                                                                     Guide        Added Values
                                                                                                                                                                                                    Program

   12
Dental Reimbursement Form

Patient's Name:                                                                         Sex:      M Male        M Female

Patient's Birthdate: _____/_____/_____
                      MM DD       YY

Patient's Relationship to Insured:    M Self              M Spouse              M Child               M Other

Insured's Name:

Insured's ID Number:

Patient's Address (No., Street):

City:                                                                     State:

ZIP Code:                                                                 Telephone: (               )

           Date(s) of Service
        From:                 To:                                                                          Amount          Procedure
 MM      DD YY         MM     DD        YY             Description of Item or Service                       Paid             Code

Provider's Name:

Provider's Address (No., Street):

City:                                                                     State:

ZIP Code:                                                                 Telephone: (               )

Please
Please submit
       submit aa bill
                 bill or
                      or receipt
                         receipt with
                                 with the
                                      the provider's
                                          provider's name
                                                     name and
                                                          and address.
                                                              address. Include a complete description of services provided.

                                                        Claims Address:
                                                     BlueChoice HealthPlan
                                                       Claims Department
                                                         P.O. Box 6170
                                                    Columbia, SC 29260-6170

                                     You have three months from the date of service to submit this form.

                                                                                                                            99835-3-2018
Laboratory
                                                                                        Biometric      Learning Management             Education     Benefits Mgmt
                                                                                        Screening             System                    Center

                                       Health Management Programs
                                       Our Great Expectations® for health programs help educate you about your overall health. We support
                                       you as you make healthy lifestyle changes. Whether you are already healthy and active, have a chronic
     FOCUSfwd             Great         Hearing Aids              Tobacco                                    Producers           Discounts and         Employee
                       Expectations            Cessation                               Storefront         Assistance
                  condition, are pregnant or have serious health challenges,Guide
                                                                              we can help  you
                                                                                        Added     take charge
                                                                                              Values             of your health! We welcome
                                                                                                           Program

                  your participation and hope you'll take advantage of these great programs. Best of all, they're included as part of
                  your health insurance benefits.
                  • Adult Attention Deficit Hyperactivity Disorder (ADHD) • High Blood Pressure*
                  • Asthma*                                                                                       • High Cholesterol*
                  • Back Care                                                                                     • Maternity*
e                 • BipolarAdvantage
            Business ADV     Support Plus       Carolina ADV          MyChoice ADV        Primary Choice
                                                                                                                  • MetabolicCore
                                                                                                                 Blues Flash  Health
                                                                                                                                  Services
                                                                                                                                           *
                                                                                                                                                     Medical Policies
on
                  • Case Management                                                                               • Migraine       *

                  • Chronic Kidney Disease*                                                                       • Moms Support Program
                  • Chronic Obstructive Pulmonary Disease (COPD)*                                                 • NICU Case Management
                                                                                                                                                     REV: 11/27/2018
                  • Depression                                                                                    • Stress Management
                  • Diabetes*                                                                                     • Substance Use Disorder (Recovery Support Program)
                  • Healthy and Active Kids and Teens                                                             • Tobacco Cessation
                  • Heart Disease*                                                                                • Weight Management*
                  • Heart Failure*

                   For more information or to enroll in a Great Expectations program, you can call us at 855-838-5897 or visit

ulative            www.BlueOptionSC.com/GreatExpectations.
                   *
                    These programs are eligible for FOCUSfwd entries. See page 7 or log in to My Health Toolkit to learn more.

                                       Life Management Services
                                       Everyone needs some advice from time to time. First Sun provides a broad array of services
                                       designed to help people and encourage success. Because First Sun is a separate company from
                                                                                      QuickBill
                                                                                         Physician's  News     Bases
                  BlueChoice, First Sun will be responsible for all services related toOffice
                                                                                        life  management
                                                                                              Manual     services. These services are
                  free to you and those in your household. All covered family members will have a total of three free sessions of
                  their choice. Services include:
                  • Financial counseling and planning                                                             • Legal consultations and documents
                  • Adult care resources                                                                          • Child care resources
                  • College consultation resources                                                                • Parenting/adoption resources
                  • School and after school resources                                                             • Pet care resources
                                                                                                                                                    Laboratory
                                                                                     Biometric      Learning Management           Education        Benefits Mgmt
                                                                                     Screening             System                  Center

                  Dedicated professionals are available to serve you 24 hours a day, seven days a week.
                  Call 800-968-8143.

 FOCUSfwd            Great
                  Expectations
                                      Hearing Aids              Tobacco
                                                               Cessation             Storefront            Producers
                                                                                                             Guide
                                                                                                                               Discounts and
                                                                                                                               Added Values
                                                                                                                                                    Employee
                                                                                                                                                    Assistance          15
                                                                                                                                                     Program
Payment and Billing
                                         QuickBillSM is our secure online payment system. Through QuickBill, you can view and pay your bill
                                         24 hours a day, seven days a week. You'll also be able to set up recurring and scheduled payments.

                                         Visit www.QuickBillSC.com to create your account. You will need your member ID number, which is
                      QuickBill     Bases       Physician's       News
                   located on your ID  card, toOffice
                                                create
                                                     Manualan account and pay online.

                   You will receive your monthly bill by the 16th of each month, with the premium due by the first of the next month.
                   For example, if you get a bill on April 16, it will be due by May 1.

                   If you fail to pay your monthly premium on time, your benefits (prescriptions, doctor's visits, etc.) will not be
                   covered and your policy will be canceled. Please note that you have an age-related policy. This affects anyone on
                   your policy ages 15 or older. It means there will be an age-related rate change every year for those members.
                   If you  or a member      on your policy          Laboratory
                                                            is agesBenefits
                                                                    15  orMgmt
                                                                           older in 2020, you will see your rate change starting January 1, 2021,
                       Biometric Learning Management Education
                     Screening              System             Center
                   and every January thereafter.

                   You can pay your bill via our automated phone service. Be sure to have your member ID number ready and simply
                   call 866-569-5933, then press option 1. You can also pay your bill through our automated payment kiosks. Kiosks
                   can be found at our Greenville and Columbia South Carolina BLUE retail centers. Please be sure to have your
                   member ID card and billing ZIP code available for payment.

                   For questions about your bill, please call our Billing area at 866-569-5933, Monday – Friday, from 8:30 a.m. − 5 p.m.
 Tobacco                                 Producers        Discounts and       Employee
Cessation            Storefront                                               Assistance
                                           Guide          Added Values
                                                                               Program

                                            Blues Flash      Core Services   Medical Policies
    MyChoice ADV        Primary Choice

                                                                             REV: 11/27/2018

16
How Your Plan Works
Understanding your Blue Option plan is one of the best ways to make your coverage work for you. The information
in this member guide will help you learn how it works before you need to use it. This is important to make sure you
don't have unexpected or unnecessary costs.

What We Pay For
We cover services that are medically necessary and listed as a covered service by your plan. Please note that
the amount paid for these services is subject to your specific plan. See your Schedule of Benefits by visiting
www.BlueOptionSC.com and logging in to My Health Toolkit.

We pay for covered services you receive only while you are a member of BlueChoice HealthPlan.

These are the 10 essential health benefits and services that your plan covers:
1. Ambulatory Patient Services                              6. Mental and Behavioral Health Treatment
2. Emergency Services                                       7. Pediatric Services
3. Hospitalization                                          8. Prescription Drugs
4. Laboratory Services                                      9. Preventive and Wellness Services*
5. Maternity Care                                          10. Rehabilitative and Habilitative Services

We contract with a network of doctors, hospitals and other health care providers to provide services to you.
These in-network providers have agreed to:
• File all claims for covered services directly to us.
• Collect copayment, coinsurance and deductible amounts from you. You can find the amounts you pay in your
    Schedule of Benefits. The meaning of each of these amounts can be found in the glossary on pages 39 – 40.
• Accept what we have agreed to pay them as payment in full for covered services minus any coinsurance,
    copayment or deductible.
For more information, visit: www.Healthcare.gov/Coverage/Preventive-Care-Benefits/.
*

          Focus on life. Focus on health. Stay focused.

                                                                                                                      17
What We Do Not Pay For
     Please refer to your Member Policy by visiting www.BlueOptionSC.com/MemberPolicy for a complete list of the
     services your plan doesn't cover. Services we don't cover are called exclusions. Services with restrictions are called
     limitations. You will be responsible for payment of non-covered services.

     You are responsible for paying the provider's bills when you do NOT use a Blue Option network provider. No
     benefits are provided for services received out of network, unless the service is due to an emergency medical
     condition and the services are provided in an urgent care center or hospital emergency room.

     Services and Supplies We Don't Cover
     We don't provide benefits for these items unless otherwise specified in the Schedule of Benefits. We will not deny
     treatment of an injury this policy generally covers if the injury results from being a victim of an act of domestic violence.

     Excluded Services
     Except as specifically provided in this policy, even if medically necessary, no benefits will be provided for:

     • Services for which no charge is normally made in the absence of insurance.
     • Services or supplies for which you are entitled to benefits under Medicare or other government
       programs (except Medicaid).
     • Injuries or diseases paid by Workers' Compensation or settlement of a Workers' Compensation claim.
     • Treatment provided in a government hospital for which you are not legally responsible.
     • Rest care or custodial care.
     • Illness contracted or injury sustained as the result of: war or act of war (whether declared or undeclared);
      participation in a riot or insurrection; service in the armed forces or an auxiliary unit.
     • Treatment, services or supplies received as a result of suicide, attempted suicide or intentionally self-inflicted
      injuries unless it results from a medical (physical or mental) condition even if the condition is not diagnosed
      prior to the injury.
     • Any plastic or reconstructive surgery done mainly to improve the appearance or shape of any body part and
      for which no improvement in physiological or body function is reasonably expected, also known as cosmetic
      surgery. Cosmetic surgery includes, but is not limited to, surgery for saggy or extra skin (regardless of reason);
      any augmentation, reduction, reshaping or injection procedures of any part of the body; rhinoplasty,
      abdominoplasty, liposuction and other associated types of surgery; and any procedures using an implant that
      doesn't alter physiologic or body function or isn't incidental to a surgical procedure. Cosmetic surgery does
      not include reconstructive surgery incidental to or following surgery resulting from trauma, infection or other
      diseases of the involved part. Complications arising from cosmetic surgery are also not covered.

18
• Eyeglasses, contact lenses (except for cataract surgery), except as shown in covered services, and hearing
 aids and exams for the prescription or fitting of them. Any hospital or physician charges related to refractive
 care such as radial keratotomy (surgery to correct nearsightedness), or keratomileusis (laser eye surgery or
 LASIK), lamellar keratoplasty (corneal grafting) or any such procedures that are designed to alter the refractive
 properties of the cornea.
• Services or supplies related to an abortion, except:
 – For an abortion performed when the life of the mother is endangered by a physical disorder, physical illness or
   physical injury, including a life-endangering physical condition caused or arising from the pregnancy; or
 – When the pregnancy is the result of rape or incest.
• Services, care or supplies used to detect and correct, by manual or mechanical means, structural imbalance,
 distortion or subluxation in your body for the purpose of removing nerve interference and its effects when this
 interference is the result of or related to distortion, misalignment or subluxation of, or in, the spinal column.
• Services and supplies related to non-surgical, diabetic foot treatment do not include non-FDA approved
 technologies.
• Physician services directly related to the care, filling, removal or replacement of teeth; the removal of impacted
 teeth; and the treatment of injuries to or disease of the teeth, gums or structures directly supporting or attached
 to the teeth. This includes, but is not limited to: apicoectomy (dental root resection), root canal treatment,
 alveolectomy (surgery for fitting dentures) and treatment of gum disease. Exception is made as shown in
 covered services, for dental treatment to sound natural teeth for up to six months after an accident and for
 medically necessary cleft lip and palate services.
• Separate charges for services or supplies from an employee of a hospital, laboratory or other institution; or an
 independent health care professional whose services are normally included in facility charges.

Other Services This Policy Does Not Cover
• Hospital or skilled nursing facility charges when you don't get prior authorization.
• Services and supplies that are not medically necessary, not needed for the diagnosis or treatment of an illness or
 injury or not specifically listed in Covered Services.
• Services and supplies you received before you had coverage under this policy or after you no longer have
 this coverage, except as described in Extension of Benefits under Eligibility in the When Your Coverage Ends
 section of this policy.

For a complete list of exclusions and limitations, please review the Member Policy for your
Blue Option plan on our website.

                                                                                                                        19
2018 Icons - Cumulative

                   If You Need a Prescription
                                                                                                                               QuickBill          Bases           Physician's
                   Your plan includes prescription drug coverage. You can quickly find covered drugs by visiting                                                  Office Manua

                   www.BlueOptionSC.com/pharmacy. Prescription drug coverage services are administered by OptumRx.
                   OptumRx is an independent company that provides pharmacy benefit management on behalf of our members.

                                  What Is A Covered Drug?
                                  These are drugs we cover under your Blue Option health plan. BlueChoice works with a team of
                                  health care providers to choose drugs that provide quality treatment. We cover drugs as long as:
                   • The drug is medically necessary.                                                                          Biometric
                                                                                                                               Screening
                                                                                                                                           Learning Management
                                                                                                                                                  System
                                                                                                                                                                    Education
                                                                                                                                                                     Center

                   • One of our network pharmacies fills the prescription.
                   • Other plan rules are followed.

                   How We Cover Drugs
                   The drug list has six coverage levels, called tiers. Please check your enrollment materials to find out how much
                   you will pay for a drug on each of the tiers.

                      Rewards                       QuickEnroll    FOCUSfwd       Great        Hearing Aids     Tobacco
 My Health                                                                                                                        Producers                      Discounts and
  Toolkit                          These drugs are considered preventive medications
                                                                         Expectations under the Affordable
                                                                                                     Cessation Care Act,  and we cover
                                                                                                                     Storefront
                       TIER 0
                                                                                                                                    Guide                        Added Values

                                   them at no cost to you.
                                   Drugs on this tier are usually preferred generic drugs. They will typically cost the least amount of
                       TIER 1
                                   money out of your pocket.

                       TIER 2      Drugs on this tier are usually generic drugs. They will typically cost less than brand drugs.

                       TIER 3      Drugs on this tier are usually preferred brand drugs. They typically cost less than other brand drugs.
                                Health Care  Video          Blue      Business ADV                                                                Blues Flash       Core Servic
 le Savings       Health           Drugs on this tier are usually
                                                           Option non-preferred brand drugs. They typically cost more than
                                                                                   Advantage Plus Carolina ADV MyChoice ADV Primary Choice
                       TIER 4
                                  Reform
ccount        Reimbursement
                 Account
                                   other brand drugs and may have generic equivalents.
                                   Drugs on this tier are usually preferred specialty drugs that are used to treat complex
                       TIER 5
                                   conditions. They are typically very expensive.
                                   Drugs on this tier are usually specialty drugs that are used to treat complex conditions.
                       TIER 6
                                   They are typically the most expensive drugs available.

                   Generic and brand maintenance drugs are available for a 90-day supply through the mail-order program. Mail
                   service is ideal if you take prescription drugs on a regular basis. Please refer to your Summary of Benefits for more
                   information about what you'll pay for your mail-service prescriptions. If you are new to mail service, you will need
                   a new prescription from your doctor. You can mail in the prescription along with a mail service form you can find
                   on our website. Or your doctor can submit your prescription directly to OptumRx Home Delivery. Certain drug
                   categories, such as weight loss and erectile dysfunction drugs, are excluded from your coverage. Please see your
                   member policy for a complete list of these exclusions.

  20
Your plan includes limits and requirements for coverage of certain drugs. These requirements and limits may include:

                Specialty Pharmacy: Specialty prescription drugs treat complex or chronic medical conditions. They are often oral
                or self-injected and usually require patient-specific dosing and careful clinical monitoring. Your plan requires you to
                have specialty drug prescriptions filled through Optum Specialty Pharmacy. If you have a prescription for one of these
                medications, please call the specialty pharmacy at 877-259-9428. Specialty drugs are available for a 30-day supply.

                If a drug manufacturer provides any form of direct support (cash, reimbursement, coupon, voucher, debit card, etc.) for
                some or all of the cost sharing on the purchase of prescription and/or specialty drugs, this amount will not be counted
                toward the member's annual limitation on cost sharing. The drug will still be considered a covered prescription drug.

                Prior Authorization: If your drug needs prior authorization, your doctor will have to get approval before we will
                cover your drug. There are different reasons a drug might require prior authorization. One is to make sure it's
                being used for the condition(s) it was approved for by the U.S. Food and Drug Administration (FDA). Another
                reason is because there are drugs that usually work just as well, but will cost you less. Please note that compound
                drugs require prior authorization.

                Quantity Limits: If your drug has a quantity limit, we will only cover a certain amount of the drug in a specified period of
                time, usually a month. This is to make sure you are using the drug safely and based on the FDA guidelines.

                Step Therapy: If your drug has a step-therapy requirement, we will only cover second-choice drugs if you have already

                                       2018 Icons - Cumulative
                tried a first-choice drug and it didn't work for you. The reason for a particular step-therapy requirement may be
                because there are drugs that usually work just as well, but will cost you less. It may also be because the FDA approves
                some drugs specifically as second-choice drugs or as add-ons to other medications.

                You can ask us to remove coverage restrictions or limits on your drug. For example, BlueChoice limits the amount of
                certain drugs that we will cover. If your drug has a quantity limit, you can ask us to remove the limit and cover more.
                Generally, BlueChoice will only approve your request for an exception if the preferred drugs included on the list of
                                                                                                                                          QuickBill           Bases
                covered drugs are not as effective in treating your condition or if they cause you to have adverse medical effects. To
                request an exception to a prior authorization, quantity limit or step-therapy requirement, call the Member Services
                number on the back of your member ID card.

                             Pharmacy Network
                             As a Blue Option member, you have a pharmacy network of nearly 55,000 pharmacies nationwide that
                             offers access to a wide variety of pharmacy options, including CVS, Walmart and Kroger locations, plus
                many other grocers and independent pharmacies.                                                                            Biometric   Learning Manag
                                                                                                                                          Screening          System

                With the Blue Option pharmacy network, you can also fill prescriptions for up to a 31-day supply at participating
                pharmacies, offering convenience and potential cost savings. Note that filling prescriptions at a pharmacy that is
                not in the Blue Option pharmacy network will require you to pay full price. This network excludes Walgreens. For
                more information on your pharmacy benefit, including a list of network pharmacies, visit www.BlueOptionSC.com.

                                 Rewards                     QuickEnroll    FOCUSfwd        Great       Hearing Aids    Tobacco
BlueChoice       My Health                                                               Expectations                                  Storefront         Producers
althPlan Wire     Toolkit                                                                                              Cessation                            Guide

                                                                                                                                                              21
Can Drugs That Are Covered Change?
     The drug list may change from time to time. Visit www.BlueOptionSC.com/pharmacy and check out the Prescription
     Drug Tool as well as additional pharmacy information.

     What if My Drug Is Not Covered?
     If your drug is not on this drug list, call Member Services to make sure that your drug is, in fact, not covered. If you
     learn that we do not cover your drug, you have two choices:
     • Ask Member Services for a list of similar drugs that your plan covers. When you get the list, show it to your
       doctor and ask him or her to prescribe a similar drug that is covered. Similar drugs that are available at a lower
       tier may be easier to get and cost you less than drugs on higher tiers.
     • You are entitled to request that BlueChoice make an exception and cover your drug. Generally, BlueChoice will
       only approve your request for an exception if the preferred drugs included on the list of covered drugs are not as
       effective in treating your condition or they cause you to have adverse medical effects. There are different types
       of exception requests:
       – You can ask us to cover your drug, even if it is not on our drug list.
       – You can ask us to remove coverage restrictions or limits for your drug. For example, BlueChoice limits the
        amount of certain drugs that we will cover. If your drug has a quantity limit, you can ask us to remove the limit
        and cover more.

     If you or your physician requests a brand drug when a less expensive generic equivalent is available, then you will
     pay the brand drug copayment or coinsurance that applies to your prescription. You will also pay any difference
     between the cost of the generic option and the brand drug. In no instance will you be charged more than the
     actual retail price of the drug.

     For More Information
     For more information about Blue Option prescription drug coverage, please log in to your My Health Toolkit
     account and review your Schedule of Benefits. Once logged in, select Benefits, then Health Eligibility and
     Benefits, and select the Schedule of Benefits link.

22
QuickBill       Bases        Physician's       News
                                                                      Office Manual

                       If You Need Emergency Care
                                        There may be times when you need emergency care. We encourage you to call your PCP, if
                                        possible, before you seek care in an emergency situation. If it is not possible to call your doctor, or
                                        delaying medical care would make your condition dangerous, please go to the nearest hospital. If
                                                                                    Laboratory
                       you can't get there  on your
                                       Biometric      own,
                                                 Learning    call 911 for
                                                          Management      assistance.
                                                                       Education      If your
                                                                                   Benefits Mgmt area doesn't have 911 service, dial "0" and tell the
                                         Screening        System          Center
                       operator it is an emergency. Your Schedule of Benefits lists the benefits for emergency care services. If you receive
                       emergency care without direction from your doctor, we will review your case carefully. Please realize that you
                       may be responsible for payment if you receive emergency services that do not meet the guidelines of your plan,
                       whether or not the service is received in network or out of network.

                       You can find more information about coverage for emergency care in your Schedule of Benefits and Certificate of
                       Coverage. These can both be found when you log in to your My Health Toolkit account. Examples of situations
Hearing Aids             Tobacco                      Producers    Discounts and        Employee
                       that  we do not consider
                         Cessation     Storefront an emergency
                                                        Guide   include:
                                                                   Added Values         Assistance
                                                                                         Program

                       • Drug refills                                                        • Routine follow-up care for chronic conditions, such as
                       • Removal of stitches                                                     high blood pressure or diabetes
                       • Requests for a second opinion                                       • Symptoms you have had for 24 to 48 hours, such as a
                       • Requests for screening tests or routine blood work                      cough, sore throat, rash or stuffy nose

                       Conditions we consider a medical emergency include those that are so severe that a person with an average
us      Carolina ADV   knowledge     of health
                           MyChoice ADV
                                                 and medicine
                                           Primary Choice
                                                                 could reasonably
                                                          Blues Flash    Core Services expect
                                                                                         Medical that
                                                                                                 Policies if he or she does not get immediate medical

                       attention, one of these conditions could occur:
                       • Severe risk to one's health, or with respect to a pregnant woman, the health of her unborn child
                       • Serious damage to body functions
                                                                                       REV: 11/27/2018
                       • Serious damage to any organ or body part
                       • Severe pain

                       If You Need Care Away From Home
                       We will cover initial treatment of emergency and urgent care if you are traveling outside of the Blue Option
                       network service area and need treatment. Please call 800-810-BLUE (2583) and ask for a referral to the nearest
                       hospital or urgent care center. If you have an emergency, please go the nearest hospital.

                       If You Need to See a Specialist, Get Behavioral Health Care Services
                       or Hospitalizations
                       We encourage you to have a PCP assist you in managing your health. By having a PCP, if you need assistance he or she
                       can't provide, he or she will help you find an in-network specialist, including a behavioral health practitioner or hospital.
                       If you do not have a PCP, visit www.BlueOptionSC.com/FindCare to find an in-network provider. Please review this
                       information before an emergency occurs so you'll understand your health plan benefits.

                                                                                                                                                        23
When Is an Emergency Not an Emergency?
     You or a loved one is in pain. How do you know how sick you are? Should you rush to the hospital emergency
     room? That could cost you $250 or more! Should you wait to see your primary care doctor? The chart below
     should help you decide what's best for your ailment and your pocketbook.

     TYPE OF VISIT                                                                   *
                                                                                         EXAMPLE OF OUT-OF-POCKET COST
     Primary Care Doctor                                                   $30 per visit
     Urgent Care                                                           $60 per visit
     Emergency Room                                                        $3,500 deductible, then 40% coinsurance
     *Benefits vary. Please consult your Schedule of Benefits.

                                                                  PRIMARY CARE
                                                                                             URGENT CARE            EMERGENCY ROOM
     HEALTH ISSUE                                                    DOCTOR
                                                                                           Out-of-Pocket Cost: $$   Out-of-Pocket Cost: $$$$
                                                                 Out-of-Pocket Cost: $

     Mild asthma

                                                                 2018 Icons - Cumulative
     Sprain, strain or back pain

     Needs immediate attention,
     but is not life-threatening

     Cuts or wounds, controlled bleeding

     Signs of a heart attack, such as chest pains

     Routine physical, vaccinations

     Head or eye injuries

     Uncontrolled bleeding

     Signs of stroke: numbness of face, arm
     and/or leg on one side of the body

     Life-threatening injury or symptom

         You can also use Blue CareOnDemand to visit with a doctor wherever you are via
         smartphone, tablet or computer. Each Blue CareOnDemand visit costs the same amount
         as an office visit with your primary care doctor. For more information, check out page 10.

24
HIPAA
BlueChoice has always had a commitment to protecting your confidential health information. The Health
Insurance Portability and Accountability Act (HIPAA) is a federal law that changes the way we use and release
information about you.

As of April 13, 2003, we cannot give your protected health information (PHI) to another person unless we have
legal permission. What does this mean? If you want your spouse, family member or close friend to contact us for
your claims or payment information, we can't release it to them unless you give us permission in writing.

For your convenience, we have created an Authorization to Disclose Protected Health Information form. You
can use this form to give us permission to release information to someone else. You don't have to complete and
return this form unless you want someone other than yourself to receive your PHI.

If you'd like to complete the form, please use the one on page 27. Please complete all required information and
mail it to: BlueChoice HealthPlan, Attn: Privacy Officer (AX-400), P.O. Box 6170, Columbia, SC 29260-6170 or fax to
803-714-6443.

If you'd like to learn more about how we protect your health information, please review our Privacy Practices
included in this document.

                                                                                                                      25
Rights and Responsibilities
     At BlueChoice, we are dedicated to being your partner in health care. We want to ensure that you receive the
     information you need about your health plan, the people providing your care and the services they provide.
     Knowing this information allows you to be an active participant in your own care. As part of this process, you
     need to understand your rights and responsibilities as a BlueChoice member, which are:

     Member Rights                                               Member Responsibilities
     1. M
         embers have the right to be treated with respect       1. M
                                                                     embers have the responsibility to treat all medical
        and recognition of their dignity and right to privacy.      staff with respect and courtesy as their partners in
     2. M
         embers have the right to choose their own personal        good health.
        doctor from our list of health care professionals.
                                                                 2. M
                                                                     embers have the responsibility to work with their
        If members are not happy with their first choice,
                                                                    doctors to form a good relationship based on trust
        they have the right to choose another primary care
                                                                    and teamwork.
        physician from our network.
                                                                 3. M
                                                                     embers have the main responsibility of keeping up
     3. M
         embers have the right to expect their primary care
                                                                    their good health and preventing illness.
        physician and his or her team to coordinate all the
                                                                 4. Members have the responsibility to ask questions
        care they need.
                                                                    and make sure they understand the information
     4. M
         embers have the right to participate with their
                                                                    they receive.
        doctors in decision-making to help take charge of
                                                                 5. M
                                                                     embers have the responsibility to give BlueChoice
        their own health.
                                                                    and their doctors as much information as they can so
     5. M
         embers have the right to get the information they
                                                                    it can be used to help them get well.
        need to make a thoughtful choice before they take
                                                                 6. M
                                                                     embers have the responsibility to work with their
        any treatment their doctor suggests. This includes
                                                                    health care professional to understand their health
        information about the appropriateness or medical
                                                                    problems, participate in developing a mutually
        necessity of treatment options, regardless of cost
                                                                    agreed upon treatment plan and to follow the
        or benefit coverage.
                                                                    directions agreed on.
     6. M
         embers have the right to learn about their
                                                                 7. M
                                                                     embers have the responsibility to think about what
        condition and treatment in words they understand
                                                                    might happen if they don't follow their
        and to be a part of decisions about their own care.
                                                                    doctors' treatment plans or suggestions.
     7. M
         embers have the right to constructively share their
                                                                 8. Members have the responsibility to keep appointments
        opinions, concerns or complaints.
                                                                    they schedule. In cases where they may have to
     8. M
         embers have the right to receive information about
                                                                    cancel or may be running late, members have the
        BlueChoice, our services, practitioners, providers and
                                                                    responsibility to call the office and let them know.
        members' rights and responsibilities.
                                                                 9. M
                                                                     embers have the responsibility to read all our
     9. M
         embers have the right to complain or make                 materials carefully as soon as they sign up for
        appeals about BlueChoice or the care they receive.          BlueChoice. Members have the responsibility to
     10. M
          embers have the right to make recommendations            follow the rules of their membership.
         regarding BlueChoice's members' rights and
         responsibilities.

26