A Rydal Penrhos Dramatic Society production
Page content transcription
If your browser does not render page correctly, please read the page content below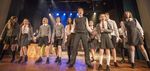 Matilda JR., a gleefully
witty ode to the the anarchy
of childhood and the power of
imagination!

  This story of a girl who dreams of a better life and the
children she inspires will have audiences rooting for the
       "revolting children" who are out to teach the
    grown-ups a lesson. Matilda has astonishing wit,
 intelligence... and special powers! She's unloved by her
   cruel parents but impresses her schoolteacher, the
                highly loveable Miss Honey.

  Matilda's school life isn't completely smooth sailing,
   however – the school's mean headmistress, Miss
 Trunchbull, hates children and just loves thinking up
  new punishments for those who don't abide by her
rules. But Matilda has courage and cleverness in equal
amounts, and could be the school pupils' saving grace!
 Packed with high-energy dance numbers and catchy
               songs, Matilda JR. is a joy.

     Children and adults alike will be thrilled and
 delighted by the story of the special little girl with an
              extraordinary imagination.
                                                             Roald Dahl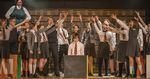 Welcome to the Rydal Penrhos Memorial Hall          The opportunity to perform for you this evening
  and to tonight's performance of Matilda the         reminds us how deeply live performances have
   Musical Jr. with music and lyrics by Tim             been missed over the past eighteen months.
   Minchin, performed by the Rydal Penrhos
               Dramatic Society.                        We are proud to see both longtime Rydal
                                                      Penrhos pupils and new entrants to the school
 Tonight marks another chapter in the rich and        getting involved and thoroughly enjoying the
vibrant history of dramatic performance over the      process of bringing a script and sheet music to
  past 140 years at Rydal Penrhos School, made          life, all the while making new friends and
all the more special considering that Matilda the                  memories along the way.
Musical Jr. marks the first major production since
             Les Misérables in 2019.                 A big thank you to all of those involved both on
                                                      stage and behind the scenes, Mr Lavin, Arthur
  The school values drama in its curricular and       Hind, Mrs Freeman, Mrs Richardson and Mrs
    extra-curricular provision not only for its      Davies. And thanks to the parents who have been
 academic worth but because it enables pupils to         on duty dropping off and picking up their
 explore their creativity, try something new, gain                      children.
     confidence and work closely in a team.
                                                        This production is a true reflection of our
Pupils have the opportunity to learn lessons about        togetherness as a school community.
 themselves that cannot be taught in a classroom,
    helping them flourish in life after school.       We hope your evening will be an enjoyable and
                                                                    memorable one.
   The enthusiasm with which Mr Williams
(Music), Mr Sherrington (Art), Mr Harmsworth                           Best wishes,
 and Mr Bonser (Design Technology) and our
 pupils have embraced this production is truly                       Rachel Jones
                  inspiring.                                        Head of Drama

                        Mrs Rachel Jones                                   Mr Pete Williams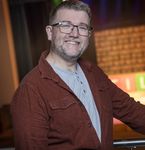 The Company
      MATILDA – Tilly Trueman and Violet Roberts
LAVENDER – Isla Williams-Anderson and Rana Abou-Samra
        AMANDA – Emily Nurse and Emily Jones
    ALICE – April Williams and Lucy Ranales-Griffiths
     HORTENSIA – Safa Maqsood and Tillie Bennett
                 BRUCE – Finlay Perry
                NIGEL – Oakley Calvert
               TOMMY – Charlie Sutton
              ERIC – Rafael Commissaris
            BIG KID ONE – Perry Williams
            BIG KID TWO – Phoebe Wood
            MISS HONEY – Bella Rutherford
          MS TRUNCHBALL – Tristan Martin
  MR WORMWOOD – Gregor Perry and Saul Sugarman
      MRS WORMWOOD – Darcie Harker-Weston
     MICHAEL – Noah Lewis and Gabriel Speakman
              MS PHLEPS – Jasmin Lewis
     RUDOLPHO – Gregor Perry and Saul Sugarman
               ACROBAT – Fayeth Jones
             ESCAPOLOGIST – David Tate
        SERGI – Perry Williams and Jack Yelland
        COOK – Jack Yelland and Perry Williams
           MECHANIC – Clarence Chasteau

                    ENSEMBLE
               Abigail Oliver-Eastwood
                      Carys Evans
                     Emily Nurse
                    Violet Roberts
                  Rana Abou-Samra
                      Emily Jones
                Lucy Ranales-Griffiths
                    Safa Maqsood
                    Tilly Trueman
               Isla Williams-Anderson
                    April Williams
                    Tillie Bennett
                     Nestor Pento
                     Jasmin Lewis
                  Gabriel Speakman
                      Noah Lewis

                   TECH TEAM
                     Arthur Hind
                    Ellise Wallace
                  Jacob Wilkinson
                 William McLaughlin
                    Josh Williams
                 Aaron Sherrington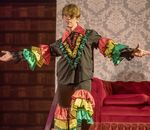 Musical Numbers
 ACT ONE               ACT TWO
     Miracle          When I Grow Up
    Naughty           Acrobat Story III
 Acrobat Story I      Acrobat Story IV
  School Song       The Smell Of Rebellion
  The Hammer               Quiet
The Chokey Chant     Revolting Children
 This Little Girl
 Acrobat Story II
     Bruce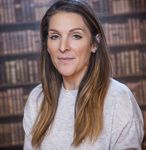 Customised
Cards & Gifts
Send your Christmas greetings with
 an extra-personal touch this year.
 We design cards and gifts to your exact
  requirements and our minimum order
quantity is just one! Please contact us for
your free pack of Christmas card samples.

Inscribe Print and Design (Llandudno)

01492 818515
You can also request samples by emailing us with
your name and address: info@inscribeprint.co.uk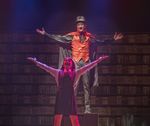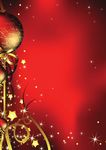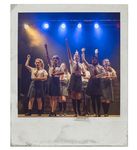 Images by Martin Vaughan Photography
Violet Roberts                                            Tilly
  Violet Roberts will be playing the all-important role of           Trueman
Matilda, which is a testament to her exceptional prowess on
stage and great love for all things related to the performing      Tilly – or Matilda – will be
arts. She played the role of Mary Poppins with aplomb and         playing her namesake in the
 was also cast as Mrs Chivers in the incredible Bombs and          production and the Year 8
Blackberries. She has been a member of the Pauline Quirke         pupil has been a key part of
    Performing Arts Academy is also currently with the          almost every annual play, show
                    Quirky Kidz Agency.                         or production since joining the
                                                                  Rydal Penrhos community.

                                                                 She is the proud owner of a
                                                                Distinction in LAMDA for an
                                                                exceptional Grade 1 devised
                                                                piece and was inspired to get
                                                                 involved because she loves
                                                                       musical theatre.

                                                                   "Performing is such an
                                                                 amazing experience and it's
                                                                 something I think everyone
                                                                  should try, at least once."

                                  Gregor
                                   Perry                                                          Saul
                            Gregor Perry will be playing                                        Sugarman
                             the part of Mr Wormwood
                            in his first production since                               Year 12 pupil Saul will be playing
                            joining the school. He plans                                 the roles of Rudolpho and Mr
                                to pursue a career in                                   Wormwood. He brings a wealth
                           Engineering at university and                                 of experience to the roles and
                           aspires to work for companies                                 studied Drama at GCSE level.
                               such as NASA, Boston
                            Dynamics or those involved                                        He has also achieved
                             in nuclear fusion research.                                 examination success within the
                                                                                           school's Speech and Drama
                              "Acting has always been a                                     provision during LAMDA
                               hobby to me, and having                                             assessments.
                             many friends who are aspir-
                            ing actors, I know how much                                  Not only this, but Saul has also
                            effort and dedication it takes                                 gained notoriety acting in a
                            to become a full -time actor."                              number of indie television shows
                                                                                         as well as appearing in Save the
                           Alongside acting, Gregor also                                 Cinema, a production from Sky
                            participates in martial arts,                                              Film.
                            plays hockey for the school
                           team, writes, and creates 3D
                              models in his free time.
Darcie Harker-Weston
     Darcie Harker-Weston is playing the role of Mrs
Wormwood and has accomplished a significant amount in
a Performing Arts environment during her time at Rydal
 Penrhos. The Year 12 pupil is currently studying Drama
 at A Level after gaining an outstanding 8 mark from her
  GCSE in the same subject. Darcie recently secured the
  prestigious Gold Medal Award and is now working on
 doing her teachers degree alongside her A Level studies.

                                                                      Bella Rutherford
                                                             Bella Rutherford is taking on the role of Miss Honey and has
                                                                       performed in all Prep shows as well as RPS
                                                               Showstoppers and Les Miserables, also taking the lead in
                                                                  Annie the Musical. She is studying A-level Business,
                                                                  Economics and Politics and recently completed her
                                                                     LAMDA Gold Medal after years of hard work.
                                                               "I've always loved taking part in school productions and
                                                              seeing the shows come together and getting to know other
                                                                pupils in the school you might not otherwise meet. The
                                                             rehearsals can be long and tiring but seeing everybody work
                                                                    together to put on an amazing show is worth it."

               Jasmin Lewis
    Jasmin Lewis will play Ms Phleps and has previous
 production experience in Annie the Musical and various
Speech & Drama shows. She is studying Chemistry, Maths,
English and Biology at A Level as well as working towards
            her Extended Project Qualification.
 The Year 12 pupil decided to join the cast to enhance her
 performing experience and is in the process of attaining
          her Gold Medal Award from LAMDA.
      Jasmin is aiming to either pursue a career in the
      entertainment industry or in the scientific field.

                                                                          Tristan Martin
                                                                  Tristan Martin will be taking on the role of Agatha
                                                               Trunchball and has enjoyed a wealth of Performing Arts
                                                               achievements during his time at Rydal Penrhos. The Year
                                                               12 pupil is currently taking A Level Drama and taken on
                                                               roles such as the Narrator in The Twins (Year 7) and The
                                                                              Rat King in The Rats (Year 8).
                                                                    Tristan has also earned first-place honours in an
                                                                Eisteddfod monologue competition, has Distinctions in
                                                              both his LAMDA Bronze and Silver awards and is current-
                                                              ly working towards the prestigious Gold Medal accolade –
                                                                             the highest assessment offered.
Abigail     April    Carys     Charlie   Clarence

David     Emily J    Emily N    Fayeth     Finn

Gabriel     Isla      Jack      Lucy      Noah

Oakley     Perry     Phoebe     Rafe      Rana

 Safa     Tillie B
The Tech Team

                 Rydal Penrhos Weddings
       Our listed buildings are set in beautiful landscaped gardens and are the
                      perfect venue for your wedding or event.
          We can host weddings and events for up to 250 guests inside or
                         larger events outside in marquees.

                       Wedding Open Day
                        Sunday 6 February 2022 (11am-3pm)

Anyone wishing to enquire should contact events@rydalpenrhos.com or call 01492 530155
Christmas is always a magical time in school and this year is no exception...
           Here is a little Christmas taster of what we have in store for our children and
                                    young people this Yuletide...

     On Monday 13 December we start our Nativity play for the children and parents of
Pre-School to Year 2. This is a traditional tale told with a very modern twist! And families are very
                welcome to book into this in the Prep Hall at 14:00 but remember
                                 ONLY two tickets per family please.

                                                -------

  Then on Tuesday 14 December we invite all Prep children from Pre-School to Year 6 to come to
   school dressed in Christmas jumpers (instead of school
jumpers). They will celebrate with a marvellous Christmas dinner including the traditional singing
             in of the pudding! This is being done to raise funds for Save the Children.

On Tuesday 14 December the senior pupils (Year 7-13) will be singing their way through the day as
 the annual House singing competition takes to the stage in the Memorial Hall. (Normal uniform)

                                                --------

  It is the turn of the senior pupils (Year 7-13) to take to school in their Christmas jumpers on
Wednesday 15 December. Raising money for Save the Children they will be treated to a wonderful
                                         Christmas Dinner.

 In the afternoon of the same day we have one of the Christmas highlights as "The Christmas
Extravaganza" kicks off in the Prep. All Prep children who will have come to school dressed as
 something beginning with the letter J will be entertained by the pupils in Year 12 and 13 who will
                           tell the traditional nativity story in the forest.

 The pupils will also meet the FORPS elves , attend a mini Christmas market led by business
studies pupils in Years 10 and 11 and meet Father Christmas himself! This cross school initiative is
                               done to raise funds for local charities.

                                                  ---------
Parents are invited in once more on Thursday 16 December to accompany pupils in Years 5-13 and
staff to the traditional Carol Service in aid of the RNLI. This takes place in St Johns Church at 19:00
                                   and tickets must be booked online.

    And the last day of term is Friday 17 December – a wonderful way for pupils and staff from
   Pre-school all the way through to Year 13 to celebrate is a final Christmas Chapel – a celebration
   service of Christmas led by our school chaplain and featuring a lion, a witch and a wardrobe!
RYDAL PENRHOS SPECIAL SAVING

   RYDAL PENRHOS STAFF, PARENT AND
       STUDENT DISCOUNT RATE

  MOT'S                   SERVICING                    SUMMER AND                      VALETING SERVICE                          REPAIRS
                                                      WINTER CHECKS
  £29                20% DISCOUNT                                                         FROM £19                       5% OFF PARTS &
                                                     20% DISCOUNT                                                        15% OFF LABOUR

                  COMPLIMENTARY COURTESY CARS                                           COLLECTION AND DELIVERY
                    AVAILABLE UPON REQUEST

North Wales Motor Company is a family run business based in Llandudno. Please contact our Service Team and quote "Rydal Penrhos Special Saving" to
book in your car. The dealership is based in Llandudno Mostyn Broadway. All brands are welcome.

Collection and delivery is complimentary* to ensure the least amount of disruption to your day! Courtesy Cars are also complimentary.

                                                NORTH WALES MOTOR CO LTD
                                              Mostyn Broadway, Llandudno, Conwy, LL30 1YR
                                                01492 875991          |    info@nwmco.co.uk