MAKE LIFE A RIDE. STYLE 2018
If your browser does not support JavaScript, please read the page content below:
MAKE LIFE A RIDE. STYLE 2018
For passionate riders, the high-quality products in our dynamic Logo collection are sure to make an impression – even when you're not out on the road. From fashionable casual jackets for real Motorrad lovers, to simple shirts and stylish caps, our authentic brand design is one that just can't be imitated. This is a lifestyle look that will really show off your BMW passion.
[ 4 ] A STYLISH IMAGE. $18 $21 $50 $50 $18 $95 BMW Motorrad knitted beanie Sport cap BMW Logo windbreaker, unisex Roadster cap BMW Logo polo shirt, men BMW Logo polo shirt, women [ 5 ]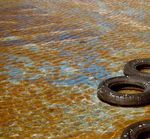 [ 6 ] BMW Logo T-shirt, kids BMW Logo T-shirt, women BMW Logo vest, men BMW Logo vest, women BMW Logo cap BMW Motorrad cap $30 $25 $18 $18 $85 $85
[ 8 ] $30 $35 BMW Logo top, women BMW Motorrad T-shirt, men [ 9 ] $18 $21 $85 $18 $50 $55 BMW Logo Easy Tube Smart CC cap BMW Logo hooded sweatshirt jacket, kids Adventure cap BMW Motorrad polo shirt, men BMW Logo sweatshirt jacket, unisex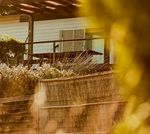 [ 10 ] $99 $275 $135 $135 $35 THE FINEST STYLE, DOWN TO THE LAST DETAIL. BMW Logo softshell jacket, women BMW Logo softshell jacket, men BMW Logo T-shirt, men BMW R 1200 GS Pedal BMW R 1200 GS RideOn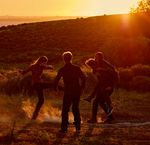 BMW Motorrad's new Spring style collection is made for those who have a real lust for life. Inspired by classic biker gear, these stylish pieces are synonymous with shared adventures and unlimited freedom. The collection is authentic, effortlessly cool, and designed for everyday wear. And these vintage-style items give a subtle hint to the true Motorrad lover you are inside.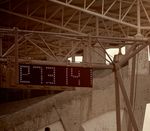 A LUST FOR LIFE. [ 15 ] $45 $40 $50 $40 $85 $70 Tools shirt, men Boxer cap, men Biker T-shirt, men Leather business card holder Bandana, unisex Plaid shirt, women
[ 16 ] $135 $75 $45 $65 $95 BY BIKERS, FOR BIKERS.
Leather belt Make Life a Ride T-shirt, women Curve jacket, women BMW Motorrad pocket knife Canvas gym bag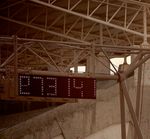 [ 18 ] $85 $135 Boxer sweatshirt, men Tracker coach jacket, men [ 19 ] $45 $21 $45 $40 $50 $85 BMW Motorrad cell phone case Make Life a Ride Easy Tube Helmet T-shirt, men Canvas belt Leather keyring Leather wallet
Comfortable, vintage leisure wear that still looks modern? Look no further than BMW Motorrad's new Fall style collection. The combination of high-quality materials, casual fits and retro design ensures this collection feels fresh and fully on trend. These pieces will keep you looking cool whatever you're up to – whether you're taking a quick spin, or simply hanging out in town.
The collection is available beginning August 2018.
[ 23 ] $40 $75 $399 ALWAYS KEEP YOUR COOL. Style leather jacket, women Striped knitted beanie, unisex Gas short-sleeved shirt, men
[ 24 ] $15 $60 $60 $35 $45 Long-sleeved Henley shirt, men Ride Fast T-shirt, women Curve long-sleeved shirt, women Striped socks, unisex Striped scarf, men [ 25 ] A MODERN VINTAGE LOOK
399 $45 $95 $95 RETRO, YET FRESH. Style leather jacket, men Biker T-shirt, men Make Life a Ride sweatshirt, women Bolt zip-up hoodie, men [ 27 ]
BMW Motorrad Motorsport fans don't just speak their own language, they also want clothes with that distinctive Motorsport feeling.
Naturally, our latest Motorsport collection continues to bring top quality, superb comfort and our classic blue-white-red coloring together in one stylish, yet sporty package. For both day-to-day wear and out on the racetrack, BMW Motorrad's all-purpose range means you're always ready to go.
[ 30 ] MOTORSPORT NEVER GOES OUT OF FASHION. [ 31 ] $21 $19 $259 $49 $54 $59 Motorsport beanie Motorsport backpack Motorsport short-sleeved shirt, men Motorsport giant bag Motorsport polo shirt, men Motorsport cap
[ 32 ] $19 $49 $179 $39 A SPORTY LOOK THAT GOES THE DISTANCE. Motorsport grip cover Motorsport T-shirt, men Motorsport jacket, unisex Motorsport polo shirt, women [ 33 ] $89 $10 Motorsport hooded jacket, unisex Motorsport lanyard
[ 35 ] $189 $59 $129 $39 $19 $19 Motorsport T-shirt, women Motorsport kids' bike Motorsport helmet bag Motorsport softshell jacket, unisex Motorsport grip cover Motorsport badge set
True BMW Motorrad fans don't just carry their passion with them in their hearts, they display it proudly. And that pride has never looked better than in our new Iconic collection's casual T-shirts. And if designs featuring your favorite model aren't currently available, you might not have to wait much longer. New styles and models are being added to the range all the time.
[ 38 ] $30 $30 $8 S 1000 R T-shirt, unisex R nineT Urban G/S T-shirt, unisex S 1000 R keyring ICONS ARE TIMELESS. [ 39 ]
WEAR YOUR HEART ON YOUR CHEST.
[ 41 ] $30 $30 $30 $8 $8 $30 S 1000 RR T-shirt, unisex S 1000 RR keyring R nineT Scrambler T-shirt, unisex R nineT keyring R nineT T-shirt, unisex R nineT Racer T-shirt, unisex
[ 42 ] $8 $8 $30 $30 R 1200 GS keyring G 310 GS keyring G 310 GS T-shirt, unisex R 1200 GS T-shirt, unisex MAKE YOUR MARK. [ 43 ]
Exclusively for American BMW riders – past, present, and future – a collection of fun, casual, and classic expressions of riding passion. From everyday comfort to once-ina-lifetime collectability, the Freedom collection delights young and old with gifts, clothing, mementos, and more. Each item carefully selected for a style and personality that matches the fiercely independent spirit of America's open roads and the people who love them.
[ 46 ] $29 $15 $65 $18 'I love bikes' T-shirt, kids DoubleR Teddy Bear GS Adventure Teddy Bear LEGO® Technic R 1200 GS Adventure 'I love bikes' bodysuit WE,THE PEOPLE WHO RIDE. [ 47 ] $30 $25 $55 $30 $70 $70 Vintage distressed T-shirt, women Vintage distressed T-shirt, men Classic T-shirt, in blue or grey, men Long sleeve ¼ zip pullover, men Classic performance polo shirt, men Long sleeve ¼ zip pullover, women
[ 48 ] $19 $15 $16 $19 $19 Classic cap, in stone, navy, black or olive Accelerate cap Police Motors cap Performance cap, in blue or black FlexFit cap [ 49 ] $8 $19 $12 Premium lanyard Basic lanyard Make Life a Ride notebook $36 $25 Wireless mouse DoubleR racer USB drive
[ 50 ] LET FREEDOM RING. $69 $49 Multiuse power bank Portable Bluetooth® speaker $8 Make Life a Ride mouse pad The Bluetooth® word mark and logos are registered trademarks owned by Bluetooth SIG, Inc., and any use of such marks by BMW of North America, LLC is under license. [ 51 ] $9 $14 $18 $15 S 1000 XR rubber keychain Roundel travel tumbler Ceramic Roundel mug Water bottle
[ 52 ] $15 $199 $18 $16 2017 collectible stein Travel mug Ornament Glass beer mug
BMW Motorrad bmwmotorcycles.com/gearup STYLE2018 Subject to change in design and equipment.
Subject to error. © 2018 BMW Motorrad USA, a division of BMW of North America, LLC. The BMW name and logo are registered trademarks.