AB Speed Skating February 2018 is Busy! eNews
Page content transcription
If your browser does not render page correctly, please read the page content below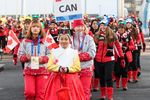 February 2018 is Busy eNews and Updates
        You are receiving this email because you have expressed an interest in Alberta Speed Skating.
                           Don't forget to add info@aassa.ca to your address book!

  AB Speed Skating February 2018 is Busy! eNews
National Speed Skating Week is Feb. 17-24 - an opportunity to celebrate and promote our
sport!

There is also a bit of a contest to be the most active Provincial Branch or Club on social
media during National Speed Skating Week. Let's use the hashtag #SpeedSkatingIsCanada
in our social media!

Other Updates:

      CBC has an Olympics "app" you can download on your devices for on-demand
      viewing.

      AASSA is offering a FUNd and Intro to Competition NCCP Coaching Clinic Feb. 23-25
      in Calgary. Deadline to register is Monday, February 19th. Contact info@aassa.ca for
      more information.

      ESSA is running the speed skating events at the Silverskate Festival in Edmonton,
      February 10 and 11 at William Hawrelak Park on the pond. Volunteers are still
      welcome!
           Sign up Online www.volunteersignup.org/33FTW

      The Calgary Olympic Oval is offering a Stage 1 Summer 2018 Elite Athlete Pathway
      Program from May to August, with 1 week or 1 / 2 / 3 month options for ST and LT.
      Deadline to apply is June 1st, 2018. Contact oval@ucalgary.ca for more information.

      AASSA has been assigned a fundraising Casino at the Calgary Elbow River Casino
      on August 19 and 20, 2018
           This casino is a major revenue stream for AASSA and normally we are only
           assigned one casino every two years, but we have the opportunity to do this
           one only 18 months after our last event.
           Casino revenue supports Alberta Provincial Team athlete subsidies and other
           AASSA initiatives, so it is important that we secure enough volunteers to run
           this casino. More information will be circulated soon, but for now, save the
           date!

Alberta Speed Skaters
Canadian Age Class Long Track Championships (CACLT)
Hosted by the Calgary Speed Skating Association, the Alberta Open Long Track event in
January included over 200 participants and almost as many volunteers! This meet was the
CACLT qualifier. The top two skaters in each category were offered the option to race at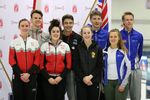 CACLT in Quebec City on Feb. 10-11, and AASSA was allocated several additional spots,
which we have filled.

A full list of participating Alberta athletes is on the CACLT Event notice on the AASSA web
site. CACLT coaches will be Sam Pollock of Calgary and AJ Dimas-Lehndorf of Edmonton.
Shawna Pearman from the Red Deer club will be the Team Manager and coach-mentor. We
will post results and photos as we receive them. Have a great trip everyone and Go Alberta!

Alberta Winter Games
The 2018 Alberta Winter Games will be held in the Wood Buffalo Region (the area in and
around Fort McMurray), February 16th-19th. The Speed Skating event at AWG will be short
track speed skating and will be held in the community of Fort MacKay.

The meet will be managed by Alberta volunteers from across the province - THANK YOU to
everyone who is contributing to this event! The residents of Fort MacKay are looking
forward to learning more about speed skating and cheering on all our skaters!

Global Television will provide a live webcast of the whole Opening Ceremony on Feb. 16th,
6:45 to 8pm (MDT). Click here for the Global TV link and be sure to catch the excitement. Let
all your friends and family know they can watch the Ceremonies from anywhere in Alberta.

Click here to access the 2018 Alberta Winter Games web site which includes a list of 2018
Games Participants, and past participants too!

Thank you Alberta Sport Connection for supporting dreams !

Canada Cup #3 and the Canadian Junior LT Championships
129 athletes raced at Canada Cup #3 and the Canadian Junior Long Track Championships in
Fort St. John, BC, this past weekend, with great results for Alberta skaters, coaches, and
others who train in Alberta.

Brooklyn McDougall of Calgary was very consistent and ended the weekend in #1 spot for
the Junior Ladies, earning a second ticket to the World Junior Championships to be held in
Salt Lake City, Utah, in March. Connor Howe of Canmore also earned his second trip to
World Juniors with his overall #3 spot, just ahead of team-mate Kaleb Muller who finished
4th overall. Kaleb recently moved to Calgary from southern Alberta and the Lethbridge
Speed Skating Association, and has also been nominated to the World Juniors Long Track
team as well!

Congratulations to Alberta High Performance Program Coaches, Mike Marshall and Mike
Ireland, who helped these three and other athletes achieve great results in Fort St. John.
Other top junior results came from Hee Won Son, Cassidy Peterson, Kayla McNeely, Jack
Deibert, Frank Roth, Josh Hathaway, Max Halyk, and there were many PBs across the board.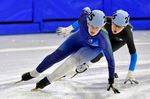 N ominated members of C anada's World Jr. LT Team, from left to right:
B rooklyn McD ougall ( AB ) , Tyson Langelaar ( MB ) , B eatrice Lamarche ( PQ) , D avid Larue ( PQ) , Alexa Scott
( MB ) , C onnor Howe ( AB ) , G abrielle Jelonek ( PQ) , K aleb Muller ( AB ) .

On the Canada Cup #3 side of the event, Maddie Pearman of Ponoka / Red Deer Central
Lions SSC continued her very consistent season by medalling in every event she raced at
CC3. ESSA's Jeff Ross and Robert Winter also had some good results.

Full results for CC3 and the Junior Championships are available on the SSC web site (click
here) and for some slightly different ways of displaying the results, see also
speedskatingresults.com. Photos are available on the Fort St. John Elks Speed Skating
Club Facebook page.

Short Track Senior Selections 1
ST Senior Selections 1 is a key ranking meet for all top short track competitors in Canada,
except the World Cup / Olympic Team. Three Alberta athletes competed at this event in
Sherbrooke in January, with very good results. Keil Hillis was 2nd in the 500m and finished
a consistent 5th overall. Marika Nadal had some challenges, but concluded the weekend by
winning the 3,000m B final and was 16th overall. Anneke Pederson's debut at this elite meet
included a strong 500m C-final finish for 11th in that distance, and a solid 19th overall.

Saskatchewan's Keegan Christ, who moved from the Olympic Oval program to train in
Montreal this season, also had a great weekend, finishing 3rd overall. Keegan's Dad, Bill
Christ, was busy taking photographs in Sherbrooke, and will soon be doing the same at the
Olympics in Korea. Keegan's sister Kali, who lives and trains in Calgary, will be racing for
Canada in the Olympic long track event.

AASSA would like to acknowledge all the AB HPP, Club and Olympic Oval coaches,
parents, officials, volunteers and sponsors who contribute to the success of these and
many other athletes who come to Alberta to train and compete.

Short Track Western Elite Circuit
The ST Western Elite Circuit #3 / Winterfest (last in a 3-part series) was hosted by the
Olympic Oval in Calgary this past weekend. There was great racing, including opportunities
for some of our developing provincial skaters with valuable racing experience with some of
Canada's best short track athletes, including 7 of the top 12-ranked Junior male skaters in
Canada (who train at the Olympic Oval, and include Alberta's Brendan Yamada and Matej
Pederson). Keil Hillis who was top overall senior male for the 3-meet-series. Marika Nadal
was the overall top senior female champion for the WEC series, with CSSA coach, Alison
Desmarais (Canadian NextGen athlete) the top junior female. Alberta's Celina Chabot and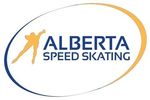 Molly Young were 2nd and 3rd overall behind Alison.

AB Provincial Junior D evelopment Team Member, Teneea Schoorlemmer of R ycroft, AB and the Peace Wapiti
Speed Skating C lub in G rande Prairie at WEC #3 in C algary.

Full results for WEC #3 are on the Olympic Oval Competitions web page,
http://oval.ucalgary.ca/competitions. There are great photos available for WEC #3 through:
https://vancouverspeedskating.smugmug.com/ . Revenue from photo sales with SmugMug
go to equipment replacement at the Vancouver club.

Winter Olympics, Korea, Feb. 9-25, 2018
Alberta Long Track Speed Skaters at the Olympics include Kaylin Irvine, Brianne Tutt,
Gilmore Junio and Ted-Jan Bloemen. You will also recognize most of the other long track
and short track skaters as well from seeing them at the Oval or in the media.

Additionally, Cheyenne Goh of Edmonton is the first Winter Olympian representing
Singapore and she will compete in the Ladies Short Track 1500m event.

Gregg Planert of the Olympic Oval is coaching Alexandra Ianculescu (racing for Romania)
out of the Olympic Oval. This pair received a late, but welcomed invitation to compete in the
500m long track event at the Olympics.

Jeremy Wotherspoon will be coaching some of the Norwegian athletes at the Olympics, and
you should look for Xiuli Wang in the broadcasts; Xiuli is now the head coach of the
Chinese Long Track Team (who have been training extensively in Calgary since last spring).
Xiuli's son, Yankun Zhao, trains with the Calgary Grizzlies and will be representing Alberta
at CACLT this week in Quebec. Calgary's Marcel Lacroix is on leave from his Olympic Oval
job to guide the Canadian long track team at the Olympics, so you will see him and other
Canadian coaches on the back street of the race coverage too! Zachary Lacroix represented
Alberta at last weekend's Canadian Junior LT event.

       Remember: #SpeedSkatingIsCanada

       Opening Ceremony: Feb. 9, 3:30am MDT
       For CBC coverage details: https://olympics.cbc.ca/
             CBC Kids Olympic coverage: http://www.cbc.ca/cbckidsolympics/
       Click here for the full Olympic Speed Skating (Long Track) Schedule
       Click here for the full Olympic Short Track Schedule
       Team Canada information: https://olympic.ca/

                              Upcoming Events Schedule
February 2018

      Winter Olympics!! Korea, February 9-25
      LT Canadian Age-Class Championships, Quebec City, Feb. 10-11
      ST - Alberta Winter Games, Wood Buffalo (Fort MacKay, near Fort McMurray), Feb. 15-18
      LT Silver Skate Festival, Edmonton's Hawrelak Park, Feb. 17-18

March 2018

      ST RUfast, Calgary Olympic Oval, March 3-4
      LT Oval Grand Prix, Calgary Olympic Oval, March 10-11
      LT Canada Cup #4 and Oval Finale, Calgary Olympic Oval, March 15-18
      ST Canada West T2T Championships, Abbotsford, BC, March 17-18
      ST Arctic Winter Games, Northwest Territories, March 17-24
      ST Canadian Junior ST Selections #2, Calgary Olympic Oval, March 22-25
      ST Canadian Senior ST Selections #2, Calgary Olympic Oval, March 23-25
      ST West Edmonton Mall Fun Meet

** May 26-27, 2018: AASSA AGM and CWG Dryland Camp, Red Deer - including tours of the Canada
Winter Games speed skating venues

** June 1, 2018 is the deadline to apply for the Olympic Oval Summer Drop In Program

** The Canmore Summer Camp will be: Sunday, July 8th to Friday, July 13th

** August 19-20, 2018: AASSA Casino in Calgary - pencil a volunteer shift in now; more info soon

Meet results:

Olympic Oval: http://oval.ucalgary.ca/competitions

National Events and Rankings / SSC: http://www.speedskating.ca/

Alberta Speed Skating Club meet results will be posted on the Alberta Speed Skating web site as soon
as possible after the events.

Go Canada!
      Please use SSC's #speedskatingiscanada in your social media posts!
Photo: Flag raising ceremony; C anadian Olympic C ommittee

            Editor: Kristine Pederson, VP Communications | AB Speed Skating | 403.220.7911
                           |communication@aassa.ca | www.albertaspeedskating.ca

                                        STAY CONNECTED: