MINING - Open Society Foundation for South ...
Page content transcription
If your browser does not render page correctly, please read the page content below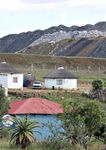 SOUTH AFRICA

 MINING
 IN SOUTH AFRICA 2018
 Whose Benefit and Whose Burden?

  Social   Tracing the socio, political and
           economic conditions of mining-
   Audit   affected communities in South
           Africa using participatory
Baseline   research and social audit
           methodology to build
 Report    community agency.
…Colonialism imposed its control
             of the social production of wealth
             through military conquest and
             subsequent political dictatorship.
             But its most important area of
             domination was the mental universe
             of the colonised, the control through
             culture, of how people perceived
             themselves and their relationship to
             the world.
             Economic and political control can
             never be complete or effective
             without mental control. To control
             a people's culture is to control
             their tools of self-determination in
             relationship to others.

—Ngugi wa Thiong'o, Decolonising the Mind: The Politics of Langugage in
African Literature; London: James Curry, 1986, p.16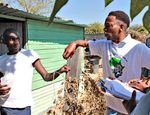 MINING IN SOUTH AFRICA
Whose Benefit and Whose Burden?
Social Audit Baseline Report

Tracing the socio, political and economic
conditions of mining-affected communities
in South Africa using participatory research
and social audit methodology to build
community agency.

                Mining In South Africa - Whose Benefit and Whose Burden?       PAGE 1
                Social Audit Baseline Report 2018
MINING IN SOUTH AFRICA Social Audit Baseline Report 2018

                                       CONTENTS

         Acknowledgements and Thanks__________________________________ 3
         Introduction____________________________________________________ 6
            A brief overview of ActionAid South Africa_______________________ 6
            A brief overview of MACUA & WAMUA__________________________ 8
            About CALS ________________________________________________ 10
         Executive Summary____________________________________________ 11
           About this Report____________________________________________ 20
         Background and Context _______________________________________       30
           Mining Legislation & Access to Information - CALS______________    35
           Social Audits Process _______________________________________      36
           A Note on CALS' Experience in Accessing SLPs for
           Social Audits - Robert Krause_________________________________     37
         Methodologies_________________________________________________       45
           Objectives__________________________________________________       45
           Data Collection______________________________________________      45
           Study areas:
           Mining-Affected Communities in South Africa and Mines _________    46
         Findings ______________________________________________________ 47
            Demographics______________________________________________ 48
            Community Narratives_______________________________________ 54
         Analysis_______________________________________________________      71
           Political Economy of Mining in South Africa_____________________   71
           Agency, Participation and Development________________________      74
           Direct impacts of mining _____________________________________     77
           Development and the Human Condition _______________________        78
           Gender_____________________________________________________        80
         Conclusions & Recommendations________________________________ 86
         ANNEXURES__________________________________________________ 89

PAGE 2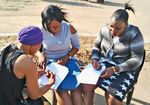 ACKNOWLEDGEMENTS
AND THANKS

ActionAid South Africa would like to acknowledge and thank the following
people and organisations for their contribution to this report:
     • Sifiso Dladla, Meshack Mbangula and Nester Ndebele for their tireless work
       in, and dedication to, realising this project and for facilitating the Social Audits
       across the country.
     • Fatima Vally for leading the Women`s Social Audit in Phola and her overall
       contributions.
     • Lorraine Kakaza and Helen Jack for their contribution to the project and for
       arranging the extensive logistics required to make this report and project
       possible.
     • Alia Kajee who organised and formulated the data and developed the initial draft.
     • Aldrian Mungani for assisting with the initial development of the survey
       questionnaires.
     • Christopher Rutledge for leading the writing and development of this report.
     • MACUA & WAMUA for their leadership, participation and commitment to the
       process
     • Centre for Applied Legal Studies (CALS), especially Louis Snyman and Robert
       Kause for their valuable work behind the scenes in securing SLP`s and for their
       shared insights which added significant value to the overall outcomes of the
       project and for contributing to writing the section on SLP`s for this report.
     • Social Audit Network (SAN) for participating in training of volunteers and for
       connecting this project into the learnings and insights of other Social Audit
       Projects across the country.
     • Ferial Adam whose in-depth gendered analysis of the MPRDA forms the basis of
       the gender analysis in this report.
     • MISEREOR- The German Catholic Bishops' Organisation for Development
       Cooperation - the main funder of this project, without whom this valuable work
       would not be possible.
     • Open Society Foundation (OSF) for their funding support and general
       commitment towards the social justice struggle of mining affected communities.
     • Mbuso Ngubune and Collen Mfaswe who travelled around the country capturing
       the process on video and through photography.
     • ActionAid Australia for their support on the Women`s Social Audit in Phola and
       specifically Lucy Manne, the Head of Policy and Campaigns, for her commitment
       and overall contribution towards building and championing this campaign.
     • And last, but by no means least, the Core Group Volunteers for their
       commitment to the project and their commitment to securing a better life for their
       communities.

                                     Mining In South Africa - Whose Benefit and Whose Burden?   PAGE 3
                                     Social Audit Baseline Report 2018
Lephalale
                          Francina Nkosi
              Somkele     Portia Ramachela
  Billy Mnqondo           Sylvia Sebina
  Bhekani Mkhatshwa       Andries Mocheko
  Zandile Ndawonde        Lucy Make
  Lungile Shelembe        Lucky Letlhaka
  Philip Zwane            Joyce Phasha
  Dumisani Ntombela       Tshepiso Choung                        Kanana
  Medical Ndziba          Douglas Moremi           Oupa Dodovu
  Bongani Pearce          Thabane Mafate           Petrus Moshe
  Nkosi Israel            Phuti Walleng            Nomaindia Gaji
                          Josephina Sebina         Boitumelo Moshe
             Ekhuruleni   Eugene Mampa             Yane Khubudi
  Qedusizi Masila                                  Nthabiseng Leshoe
  Nomakhosazane Nomqa               Sekhukhune     Sonilu Motobako
  Mduduzi Mthembu         Mmathapelo Thobejane     Puseletso Mothoane
  Steven Nkabinde         Tokelo Mahlakoane        Mmalehlohonolo Notyiwa
  Mandla Jwili            Nthabiseng Thobejane     David Kganakgomo
  Thabo Mogafe            Mputhi Thobejane         Joe Mashilo
  Duduzile Mashiane       Eustina Mapsepane        Shaun Lethoko
  Jomo Khumalo            Neria Koma               Dineo Taetsane
  Lebo Makau              Eunice Mampa             Mahadio Mahapi
  Mpumi Methula           Aubrey Lengane           Pale Grabie
  Nokuthula Mtsweni       Oscar Thobejane          Dineo Maitsile
  Zamuxolo Magona                                  Wendy Lekgowe
  Sandile Nombeni                  Steenbok Pan    Nthabiseng Stabela
                                                   Papi Khiba
                          Jeremiah Nkoati
               Welkom     Godfrey Raphosa
                                                   Maki Letikane
  Mariel Masupa
  Francis Mphomeli                          Atok                   Phola
  Jones Mokhethi                                   Yvonne Sampear
                          Calleb Mogale
  Poshol Poshol                                    Millicent Shangube
                          Victor Makgopa
  Dick Soga                                        Florence Mohlala
                          Morgan Selowa
  Thabo Mahlatsi                                   Thandi Tsotetsi
                          Clifford Mohuba
  Phillip Mokethi                                  Zodwa masango
                          Maria Mokgotho
  Jethro Dlalisa                                   Lorraine Mvubelo
                          Moshapi Selowa
  Mpai Nkali                                       Magareth Lukhele
                          Kediboni Ntobeng
  Calvin Mafonyane                                 Siyabonga Lukhele
                                                   Valencia Ndlovu
  Tshepo Keketsi
                                      Mokopane     Nhlanhla Nkosi
  Makhotla Sefuli
  Themba Ngcezulla        Refilwe Raphasha         Suzan Mnabalala
  Sello Mofokeng          France Mashishi          Melta Ntuli
                          Joyce Makgamatho         Ester Ngozo
                          Julius Langa
             Maremane     Dineo Rakobela
                                                   Grace Ngubeni
                                                   Alice Motsepe
  Matlhogonolo Mochware   Lucia Mmatlana           Betty Maphosa
  Boitumelo Tshethla      Olivia Chauke            Nandi Khanye
  Emmanuel Sethibang      Pretty Troubatla         Elda Nkosi
  Kgalalelo Masego        Dikeledi Mpamonyane
  Nkosinathi Booysen      Dianah Mashaba
  Kagiso Botha            Victor Khoda
  Maphefo Mogabeng        Makgotla Khomotso
                          Annah Manganye
                          Friddah Mathiyane
                          Daniel Mabhisho
                          Jacob Mapakela
                          Mokete Khoda

PAGE 4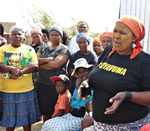 Limpopo
                                            Steenbokpan
                                                      Mokopane                 Atok
                                                                               Sekhukhune

                                                 Ekhuruleni           Phola
                                   North West            Gauteng
                                        Kanana                      Mpumalanga

                                                     Welkom
          Maremane
                                                                               Somkele
                                            Free State
                                                                        KwaZulu-Natal

    Northern Cape

                                          Eastern Cape

Western Cape

                    Mining In South Africa - Whose Benefit and Whose Burden?       PAGE 5
                    Social Audit Baseline Report 2018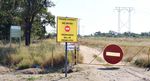 MINING IN SOUTH AFRICA Social Audit Baseline Report 2018

         INTRODUCTION

         A brief overview of ActionAid South Africa
         ActionAid South Africa was established in May 2006 and is a part of the global Federation of
         ActionAid International, a social justice movement working with people living in poverty in over 40
         countries.

         ActionAid works with people living in poverty to strengthen their participation in issues of
         governance by engaging with social movements that share our values and vision to address global
         inequalities worldwide.

         Building on our existing programming that supports the agency of people living in poverty
         and exclusion to claim their rights, we work to increasingly connect the people, partners and
         communities with whom we work, with broader people's organisations and social movements
         engaged in struggles for justice. This recognises the interconnected nature of many of the issues
         we work on and the need for greater collaboration and solidarity within and among countries to
         influence structural change.

         A key area of our focus is to ensure that women living in poverty and exclusion are central in
         our work, and to apply a stronger feminist lens to drive a deeper analysis of power and its many
         manifestations, enabling us to better work towards more equitable redistribution of power and
         resources, as well as enhancing women's ability to claim and enjoy their rights.

         Our ongoing engagements with young people as drivers of change and as the majority of the
         population in many of the countries where we work constitutes a critical area of focus for the
         organisation to support affected communities, to drive just alternatives, working with communities
         and broader alliances to transform societies.

         OUR VISION
         A just, equitable and sustainable world in which every person enjoys the right to a life of dignity,
         freedom from poverty and all forms of oppression.

         OUR MISSION
         To achieve social justice, gender equality, and poverty eradication by working with people living in
         poverty and exclusion, their communities, people's organisations, activists, social movements and
         supporters.

         OUR GOALS
         To see poor and excluded people and communities exercise their power to secure their rights.

         To see women and girls exercise their power to secure their rights.

         To see citizens across the world fight for their rights and against injustice.

         To make states and their institutions accountable and democratic and promote, protect and fulfil
         the human rights of everyone.

PAGE 6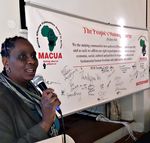 Introduction

OUR VALUES
   • MUTUAL RESPECT: requiring us to recognise the innate
     worth of all people and values and diversity.
   • EQUALITY AND JUSTICE: requiring us to work to ensure
     equal opportunity for everyone, irrespective of race, age,
     gender, sexual orientation, HIV status, colour, class,
     ethnicity, disability, location and religion.
   • HONESTY AND TRANSPARENCY: being accountable at
     all levels for the effectiveness of our actions and open in
     our judgements and communications with others.
   • SOLIDARITY: helping the poor, powerless and excluded
     will be the only bias in our commitment to the fight
     against poverty.
   • COURAGE OF CONVICTION: requiring us to be creative
     and radical, bold and innovative, without the fear of
     failure, in pursuit of making the greatest possible impact
     on the causes of poverty.
   • INDEPENDENCE: from any religious or party –political
     affiliation.
   • HUMILITY: in our presentation and behaviour,
     recognising that we are part of a wider fight against
     poverty.

                   Mining In South Africa - Whose Benefit and Whose Burden?       PAGE 7
                   Social Audit Baseline Report 2018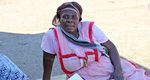 MINING IN SOUTH AFRICA Social Audit Baseline Report 2018

            A brief overview of MACUA & WAMUA
            The formation of MACUA and WAMUA was inspired by the events of the
            Marikana Massacre in August 2012. Between the 2nd – 5th of December 2012,
            the International Alliance on Natural Resources in Africa (IANRA), supported by
            ActionAid South Africa, hosted the South Africa Mining Communities and Allies
            Dialogue.

            Over 150 community delegates and civil society representatives from the 9
            provinces across South Africa gathered to discuss the state of affairs for mining
            affected communities. Civil society was represented in the form of ActionAid
            South Africa, Benchmarks, IANRA as well as academic representatives.

            Despite the geographical spread of communities represented, the challenges
            facing those affected by mining were glaringly similar. Communities across
            the nation had no voice, no agency and no opportunity to participate in the
            decisions that affected them. Whether at a macro level when engaging with the
            government, or at a micro level when being sidelined by mining companies in their
            backyard, communities were being systematically and physically excluded.

            The utilization of NGO's, Public Interest Law Organisations and academics were
            noted as key resources but maintaining a community lead project was a decisive
            factor.

            It was agreed at this conference to form and build a movement of mining
            affected communities who could bring together the various struggles of so many
            communities suffering in the shadows of mines.

            The need for women to self-organise as a targeted response to the gendered
            impacts of mining lead to the realisation of WAMUA (Women Affected by Mining
            United in Action). WAMUA presents a critical channel through which to address
            patriarchy not only within the mining sector, related policies and practices, but
            within MACUA and communities they represent as well.

PAGE 8
Introduction

In one of its earlier founding documents, MACUA sets out its missions as follows:

         "Our starting point must be that mining affected communities
         have AGENCY and that they are willing and able to take up
         the fight around the issues that affect them."

Oppressors and exploiters the world over have always existed because of
the Internal Power Distribution. That is to say, they exist because they do
not face a determined and committed people who are willing to assert their
power within society.
                                                                                    "Our starting point
Tasks and Aims of MACUA:                                                             must be that mining
    1.   We seek to strengthen people living in poverty, especially                  affected communities
         women, and the communities affected by mining to build their
         determination, self confidence and resistance skills.                       have AGENCY and
    2.   We seek to strengthen independent social groups, organisations              that they are willing
         and institutions of people living in poverty and affected by mining         and able to take up the
         and build unity across the sector.
                                                                                     fight around the issues
    3.   We seek to create a powerful internal movement of mining affected
                                                                                     that affect them."
         communities united around the concept of a People's Mining
         Charter and Economic and Social Justice.
    4.   We aim to develop a Strategy Plan to support and build a network
         of mining affected communities as a social movement for change.
Principles and core values to which affiliating organisations must subscribe:
    1.   Economic and Social Justice
    2.   Participatory Democracy and Inclusive Decision Making
    3.   Respect for Human Rights
    4.   Promotion and Respect for Women's Rights
    5.   Respect for Cultural Diversity
    6.   Equitable Sustainable Development
    7.   Solidarity with People Living in Poverty
    8.   People Before Profits
    9.   Non-Partisan
    10. Non-Sectarian
In 2015 MACUA and WAMUA undertook a campaign to collect the aspirations
and demands of mining affected communities across South Africa and after
extensive consultations with over 150 communities adopted the Peoples Mining
Charter in June 2016. See Appendix.

                                   Mining In South Africa - Whose Benefit and Whose Burden?           PAGE 9
                                   Social Audit Baseline Report 2018
MINING IN SOUTH AFRICA Social Audit Baseline Report 2018

             About CALS
             The Centre for Applied Legal Studies (CALS) is a civil society organisation based
             at the School of Law at the University of the Witwatersrand, Johannesburg.
             CALS is also a law clinic, registered with the Law Society of the Northern
             Provinces. CALS connects the worlds of academia and social justice. CALS'
             vision is a socially, economically and politically just society where repositories of
             power, including the state and the private sector, uphold human rights. CALS
             practices human rights law and social justice work with a specific focus on five
             intersecting programmatic areas, namely Basic Services, Business and Human
             Rights, Environmental Justice, Gender, and the Rule of Law. CALS strives to
             makes creative use of the tools of research, advocacy and litigation, adopting an
             intersectional and gendered understanding of human rights violations.

             CALS' ROLE IN SOCIAL AUDITING PROJECT
             CALS has entered a collaboration with ActionAid South Africa, MACUA and
             WAMUA, on their social audits project. This project entails assisting mine-affected
             communities, through a core group, to audit mining companies' compliance
             with those legal obligations identified as of particular concern by members of the
             respective communities.

             Social and Labour Plans (SLPs), as required by the Mineral and Petroleum
             Resources Development Act, 2002 (MPRDA), comprise binding legal
             commitments by mining companies with respect to developmental benefits for
             workers and community members. CALS' role has, for the five communities who
             have elected to audit SLP compliance, included the following:

                     a. Use the procedure under the Promotion of Access to Information
                        Act, 2000 (PAIA) to obtain access to the SLPs of mining companies
                        identified by communities from the Department of Mineral Resources
                        (DMR);
                     b. Provide training/capacitation on SLPs and discuss the commitments in
                        the relevant SLP/s with communities;
                     c. Provide support in the process of auditing the SLPs themselves

PAGE 10
Executive Summary

EXECUTIVE SUMMARY
The Social Audit Baseline report, which was conducted in 10 mining affected communities across
South Africa, as part of the ActionAid South Africa's Social Audit Project, was conceptualised as
part of our ongoing work with MACUA and WAMUA and premised on the understanding that the
social, economic and political challenges faced by communities affected by mining can only fully
be addressed when communities have organised themselves into active collectives who are able
to hold duty bearers and other mining stakeholders to account.

Our work with affected communities has highlighted the systemic manner in which the agency of
individuals and collectives within communities have been eroded and how, through a systemic
programme of legislative prescriptions, power within communities to decide on their well being,
governance and developmental paths has been stripped away.

The Social Audit methodology was particularly important for us, as it allowed communities
to engage in the hard work of rebuilding activism and agency in ways that did not reduce
communities to passive recipients of handouts.

The project itself has maintained strict parameters in terms of accountability of all participants, both
vertically and horizontally, based on the understanding that it is through our individual and collective
actions that we learn how "to become". What we do, matters, and through building accountability
into our projects, we not only hold duty bearers to account, but also ourselves and the activists we
work with are able to hold us and themselves to higher standards.

This baseline report only includes the outcomes of the surveys from 8 communities in
Mpumalanga, Gauteng, North West, Limpopo, Northern Cape, the Free State and KwaZulu Natal.

                                      Mining In South Africa - Whose Benefit and Whose Burden?             PAGE 11
                                      Social Audit Baseline Report 2018
MINING IN SOUTH AFRICA Social Audit Baseline Report 2018

          The other 2 community surveys were not included as they were not adequately completed by the
          time we compiled this report.

          The findings from the report has broadly confirmed our initial hypothesis that mining affected
          communities are disproportionately negatively affected by mining, not only because of their
          proximity to the mines, but also because of the political, economic and social structural
          impediments they face in holding corporations and state parties to account.

          Among the structural political impediments faced by communities, are the lack of adequate
          legislative protection and a distinct lack of policy and legislation which fosters and encourages
          active participation by communities in their own governance.

          In this report we unpack how the reality of the mining legislative regime often runs counter to
          the constitutional imperative of active citizen participation in affairs of governance as well a
          distinct dissonance between the rhetoric used by government and politicians with regard to
          the constitutional and political imperative for communities to not only participate in their own
          governance but also their right to benefit from the activities on and around their land.

          At the very least, this report highlights the deep divide between political, legislative and
          constitutional prescriptions and the lived reality of communities living in constant distress and
          experienced as a type of structural violence against their person.

          Among the key findings and statistics of the baseline surveys are that:
              1.   64% of the respondents surveyed were women and 36% men.
              2.   62% indicated they were single and 26% married.
              3.   64% had education up to a secondary level and 13% indicated a tertiary level or higher.
              4.   44% of respondents indicated that their main source of income was from social grants
                   with Phola in Mpumalanga and Somkele in KwaZulu Natal indicating a 59% and 53%
                   reliance on social grants respectively.
              5.   24% indicated they survived on petty trading or self employment.
              6.   Only 30% indicated some type of formal or informal employment.
              7.   73% of respondents indicated that no individuals in their households were either currently
                   employed or previously employed by the mine.
              8.   Of the 27% who indicated that someone in their household was employed at a mine, 41%
                   indicated that they were casual or manual jobs.
          The statistics collected in the survey indicate deep levels of unemployment with significant reliance
          on social grants to survive and very little opportunity to find employment opportunities at or through
          the mines.

          With regards to the social responsibility of the mines and the Department of Mineral Resources, the
          following picture emerged:
              1.   91% of respondents did not know what a Social Labour Plan (SLP) was.
              2.   85% did not know of any structures in their community who engaged with the mine on
                   SLPs.
              3.   95% had never seen an SLP.

PAGE 12
Executive Summary

Social Labour Plans are meant to be the main drivers of corporate social responsibility
programmes which are mandated by the Constitution and the Mineral Resources Development Act
(MPRDA), yet the beneficiaries of the programmes appear not to be aware of the programmes and
of how they are supposed to benefit from it.

Three clear core themes emerged from the surveys with regards to the challenges faced by
communities affected by mines. These are:
    1.   Environmental issues such as air, land and water pollution which impacts on human and
         livestock health, soil and water quality.
    2.   Living in an Unsafe environment, relating to blasting close to houses and the tremors
         experienced as a result of blasting, as well as concern about the rising crime levels within
         communities.
    3.   The constant threat to health ranging from TB and HIV to skin rashes and infections,
         asthma, silicosis and chest and lung problems.
In terms of community benefit from having Mines close to or around the community the following
emerged:
    1.   79% indicated that there was no benefit from the mines at all.
    2.   8% felt that the mine only brought negative benefits such as sickness,dispossessions
         and damages.
    3.   13% felt there were positive benefits such as clinics, roads and employment.
When the respondents were asked about what they would want to change in the relationship
between the mine and the community, four clear themes were highlighted:
    1.   39% wanted more employment, skills development and livelihood options.
    2.   35% wanted more accountability, consultation and communication by the mine.
    3.   20% wanted more basic services and infrastructure.
    4.   6% wanted some form of compensation.
Read through the lens of agency and structural exclusion, the outcomes of this portion of the
survey suggest that the communities surveyed have consistently preferred outcomes that allow
them to develop and act on their own agency through either gainful employment or through access
to other livelihood options.

The significant amount of respondents who indicated that they wanted more participatory
processes such as consultation and communication also support the suggestion that community
agency, even in dire situations, is preferred to being agentless recipients of philanthropy.

In terms of the gendered impacts of mining, the survey found that the women not only have to bear
the severe impacts on health, and social and personal violence against their bodies, they also have
to contend with structural impediments to their well being. Among the key findings in this regard is:
    1.   40% of women indicated that jobs are only accessible through through sexual favours.
    2.   14% of women indicated that some sort of payment, fee or bribe was needed in order to
         secure a job.
    3.   73% of women indicated that they have received no benefit from the mine.
    4.   25% of the women indicated that the community experiences substantial amounts of
         violence such as rape, murder, abuse and protests.
    5.   85% of women linked the increase in violence to the development of the mine.

                                      Mining In South Africa - Whose Benefit and Whose Burden?          PAGE 13
                                      Social Audit Baseline Report 2018
MINING IN SOUTH AFRICA Social Audit Baseline Report 2018

          The approach to mining in South Africa has consistently been a violent, masculine and exploitative
          project to concentrate benefits for a few at the expense of the majority.

          The potential wealth in mining has had a significant influence over the political arrangements of
          South Africa, and has historically been the main driver underpinning the Apartheid economic model
          of wealth accumulation. This model saw the development and rise of a Mineral-Energy-Complex
          (MEC) that brought together various key players in the
          extractive, electricity and downstream industries to systematically exploit the
          mineral wealth while catalysing the development of the rest of the South
          African economy for the benefit of a minority.

          According to Price Waterhouse Coopers (PWC) reports that have been compiled for Johannesburg
          Stock Exchange listed corporate entities within the South African Mining Industry since 2008 and
          incorporating financial results from 2007 to June 2018, the South African Mining Industry
          has, despite a consistent media narrative in which the mining industry corporates are cast as
          victims struggling to make a profit, accumulated and reported net profits of R221 Billion rands
          over this period.

PAGE 14
Executive Summary

The declared profits do not include the undeclared illicit financial flows which the African
Monitor claims peaked at R237 Billion per annum in 2011. According to the African Monitor,
South Africa has lost a cumulative R1,007 Billion to illicit outflows between 2002 and 2011

These are significant amounts that has a direct impact on whether communities are able to escape
their poverty traps or not. In the Lonmin case a submission by the Centre for Applied Legal Studies
(CALS) to the Marikana Commission the legal researchers who had studied the Lonmin case
specifically reported that:
         "A number of programmes suffered from poor planning with resulting
         problems of implementation. These programmes include brick-making
         factory, the agricultural farm project and most importantly, the construction
         of 5,500 houses as committed in the 2006 SLPs. The failure of these projects
         points to non-compliance that requires further investigation."

They further conclude that:
         "The lack of delivery under these projects and the resultant lack of impact
         on the lived reality of the mine-affected communities, including workers and
         their families, could constitute a significant factor precipitating the events in
         Marikana of 09 to 16 August 2012."

The state on the other hand, remains a significant beneficiary of the mining regime as it is
currently configured and the same PWC report series from 2009 to June 2018, suggests that
the state has received R160 billion in direct tax revenues during this period. An additional
amount of approximately R45 billion is estimated to have been paid to government as
Royalties. In all, the PWC reports (which do not factor in any potential mis-invoicing and/or illicit
financial flows) estimate that government takes approximately 24% of value reported among
the listed JSE mining corporates, employees 47% of value reported and shareholders, 29%
of value reported. Community investments by contrast has only amounted to 0.9% over
the same period . But, as has been shown in this report, none of the value from these community
investments are experienced in the lived realities of communities who participated in this survey.
Up to 79% of respondents, those to whom these benefits are meant to accrue, have not
participated in or benefited from the claimed investments.

By our calculations, this implies that close to R5.92 billion of the estimated R7.5 billion
earmarked for community development did not reach its intended beneficiaries during this
period.

The extent of the unaccounted for expenditure on community development no doubt plays a
significant role in maintaining the cycles of poverty that continue to manifest in mining affected
communities.

The extent and scale of the potential misappropriation of funds meant for community development
implies both that high levels of corruption exist in the way that funds are allocated to community
development and that besides the potential corruption inherent in the way funds are distributed,
that the projects meant to advance community development are not trickling down to communities
in the way envisaged by the corporations and the DMR.

                                      Mining In South Africa - Whose Benefit and Whose Burden?          PAGE 15
                                      Social Audit Baseline Report 2018
MINING IN SOUTH AFRICA Social Audit Baseline Report 2018

                The ineffectual character of the current Mining Charter regime and the SLP`s are inextricably
                linked to the paternalistic nature and logic of the existing legal and governmental framework in our
                opinion.

                The Constitution, the MPRDA and the Mining Charter propose a transformed country through
                broad-based trickle down beneficiation. However, the unrelenting paternalistic approaches to
                the idea of development has entrenched the very inequalities that a new mining regime was
                aimed at overcoming.

                On the one hand, government is keenly aware of the systemic nature of the ongoing inequalities
                and resultant public discontent. On the other hand,being fully aware of the democratic, social and
                economic deficit at the local level, the government remains committed to policies that place
                corporate interests above those of the citizens on the assumption that value will eventually
                trickle down to communities.

                The two divergent responses by Government suggests a deep dissonance within the corridors
                of government and the rhetoric of inclusivity and consultation is not supported by the
                evidence of systematic and deliberate exclusion built into mining legislation and regulation.

                The upshot of paternalistic top-down development, is that the developmental outcomes, are more
                often than not, the type of outcomes that deepen inequality.

                When examining the human-centred results of the baseline studies, the promise of progress and
                development driven by SLP`s and the Mining Charter are not evident and the evidence points
                instead to a far more systemic process of excluding the voices of affected communities.

 "We don't have democracy!… We [are]                     This type of exclusion, which the baseline survey points
                                                         to, produces a structure within which the social and
  still struggling… you see if we are in
                                                         economic outcomes are experienced as a violation
  democracy there's no more shacks here…                 against the person of those affected.
  No more bucket system… we supposed
                                                         The social audit baselines surveys, indicate a strong
  to have roads, everything! A better
                                                         correlation between mining and excessive or severe
  education… There is a democracy?…. No,                 environmental impacts on communities living around
  this is not a democracy! They have, these              mines.
  people in Constantia, Tableview, Parklands,
                                                          The extensive nature and types of negative impacts
  they have a democracy, not for us!"                     experienced, and the apparent visceral sense of
                                                          damage expressed by communities living close
                to mines, suggests some correlation with the findings of scholars, such as those of Carin
                Runciman, Senior Researcher at the Centre for Social Change at the University of Johannesburg,
                who has studied the rising tide of protests in South Africa.

                In a 2017 article in The Conversation, Carin Runciman draws a comparison between the lack of
                democratic practise at local level with the rising tide of protests on the national level;
                         "As part of research by the Centre for Social Change we spoke to protesters
                         all over the country. A new book from the centre highlights the extent to
                         which protesters are raising not just concerns about the quality of service
                         delivery but also about the quality of post-apartheid democracy. As Shirley
                         Zwane, from Khayelitsha, near Cape Town, explains:

PAGE 16
Executive Summary

         We don't have democracy!… We [are] still struggling… you see if we are
         in democracy there's no more shacks here… No more bucket system…
         we supposed to have roads, everything! A better education… There is a
         democracy?…. No, this is not a democracy! They have, these people in
         Constantia, Tableview, Parklands, they have a democracy, not for us!"

The visceral way in which poverty and exclusion is felt by affected communities is compounded
by the way in which mining companies and mining regulators generally deny or ignore the lived
experiences of mining affected communities.

Any attempt to advance social cohesion and any efforts to undercut the rising tide of
protests will have to grapple with a mining policy that does not address the fundamental
weakness of excluding people from participating in their own governance.

On the question of the severe health impacts experienced by communities, there is sufficient
evidence to suggest that poverty and poor health are inextricably linked.

The causes of poor health are rooted in political, social and economic decisions that
seldom take adequate account of the interests, needs and realities of those most directly
impacted.

Poverty is both a cause and a consequence of poor health. Poverty increases the chances of poor
health. Poor health in turn traps communities in poverty.

This baseline survey outcomes corresponds in significant ways with this view.

There appears to be a deep chasm of understanding about the benefit of mining between
government and the people, whose interest's government is supposed to represent.

The assertion by the Minister of Minerals that mining will bring development, employment
and other benefits to communities is not supported by the findings from this report and
points instead to burden rather than benefit for communities.

The DMR`s main focus has been on speeding up the process of investment with the Minister
declaring in his Budget Speech that; "to unleash our economy, we must overcome this to ensure
that prospectors can prospect and those with the legal permits and the means to mine can do
so."

In line with this commitment to speeding up the rate of exploitation of mineral reserves, the
DMR has increased the budget to be spent on the Mineral Promotion and International
Coordination subprogramme, within the Mineral Policy and Promotion programme, to
R239.1m in the medium term.

By the same token, the number of SLP verification inspections (those inspections which are
supposed to ensure that the intended beneficiaries of the SLP`s are benefiting) per year, has
decreased from a high of 285 in 2013/14 to 212 at present while the number of environmental
verification inspections per year has decreased from a high of 1889 in 2015/16 to 1275 at
present.

MINTEK and the Council for Geosciences account for 50.1% of the DMR's annual budget and
salaries at these institutions account for 33% (which is "due to the labour intensive nature of the

                                      Mining In South Africa - Whose Benefit and Whose Burden?        PAGE 17
                                      Social Audit Baseline Report 2018
MINING IN SOUTH AFRICA Social Audit Baseline Report 2018

          department's work, particularly with regards to enforcement, compliance monitoring, and the
          inspections of mines across the country.") Personnel numbers are expected to decrease though,
          from 1122 in 2016/17 to 1040 in 2019/20 indicating reduced capacity to monitor compliance
          and enforcement.

          The disjuncture between communities who are reporting that their experience is one of
          burden, not benefit and that of the government who seems intent on continuing to pursue a
          strategy which preferences investors over social and environmental impacts, suggests that
          the sector is on a course for deepening poverty and increased conflict.

          On the question of gender: The Minerals Petroleum Resources Development Act (MPRDA)
          mentions women as a specific category only once. This is surprising considering that the South
          African Constitution sets out in its founding provisions, the two social contradictions which have
          historically been at the centre of our Apartheid Past, namely anti-racism and anti-sexism.

          While much attention is paid in the act to the broader category of "historically disadvantaged
          persons", women are broadly omitted from special consideration in the main act.

          This is astonishing given the empirical evidence and general agreement in government and within
          civil society that women are generally and specifically oppressed and discriminated against,
          and specifically in legislation dealing with a sector whose dominant frame of reference has been
          patriarchal, exploitative and which has historically entrenched unequal social and economic
          relations.

          Issues of Gender and specifically with reference to Women and Girls have been largely ignored
          in Mining Charter 3. Where women are included they are interchangeably mentioned with youth.
          Instead of a mining company having to ensure that they procure from women owned companies
          for example, they could instead procure from youth owned companies. This interchangeability
          occurs throughout the Mining Charter, leaving specific targets for women and girls unquantifiable
          and unenforceable.

          Targets aimed at improving the socio-economic condition of women are not included extensively
          enough to shift the patriarchal nature of the sector and the targets for women's empowerment
          need to be significantly increased in all areas of the Charter.

          Without specifying interventions to benefit local women, the Charters minimal provisions for
          women serves only to benefit women who are already economically empowered. As a general rule,
          communities who participated in this research indicated that community consultations were often
          not public knowledge and where consultations did take place they were often with traditionally
          dominant men or politically connected men in the community. Women are generally excluded as
          a rule and often were the least impacted of any potential beneficiaries. As a result, women are
          stripped of the means of acquiring status and wealth. Research indicates that men and women
          often prioritize community investments differently, and frequently more sustainable development
          outcomes are planned where women have an equal engagement with men in setting priorities.

          As we have suggested in this report, any kind of exclusion of vulnerable groups within
          society, especially with regard to decision making that impacts on the
          livelihoods of those groups produces and exacerbates the inequalities already
          prevalent within that society or community.

PAGE 18
Mining In South Africa - Whose Benefit and Whose Burden?   PAGE 19
Social Audit Baseline Report 2018
MINING IN SOUTH AFRICA Social Audit Baseline Report 2018

          The exclusion of women in an already patriarchal society, and communities in an already unequal
          society, can never lead to a more just outcome for those women and communities.

          As long as women and communities remain on the margins of consultation and decision-making
          processes, the gender bias and pro-elite bias, in benefits and costs of extractive projects, will not
          be adequately addressed and will continue to disproportionately oppress women and vulnerable
          communities.

          About this Report
          The Mining sector in South Africa has been the backbone of economic and social development
          in South Africa for over 150 years. With its colonial legacy of racialised capital, and later as a
          legalised social project, in the form of Apartheid, development within the sector has historically
          been grossly skewed towards a minority at the expense of the majority, mainly black, South
          Africans.

          Post the 1994 transition to a more democratic state, the fundamental economic and political
          structure of the sector has not changed significantly, with the exception perhaps of the
          nationalisation of the mineral wealth under the custodianship of the State and the inclusion of
          organised labour as a key stakeholder in developing Policy and Regulations.

          Communities, who are often brutally affected by mining, have remained largely excluded
          from participating in the development of policies and legislation that directly affect them.

          These systematic and deliberate exclusion of communities impacted by mining, and despite
          various court rulings which affirm the constitutional right of communities to participate in their
          own governance, has in turn contributed towards the unequal outcomes characteristic of the
          sector, and which is clearly illustrated through this baseline survey. The sector can broadly still be
          described as one in which only a small minority continues to benefit at the expense of the majority.

PAGE 20
Executive Summary

The deliberate denial and what we call extraction(remove or take out, especially by effort
or force) of agency of affected communities, has often been a consistent feature of mining
in South Africa and its patterns of dispossession resonates with experiences of communities
impacted by mining across the world.

Since the introduction of the Mining Charter in 2002, and promulgated in 2004, as a regulatory
tool to advance the "primary objective of the MPRDA to ensure the attainment of government's
objectives of redressing historical, social and economic inequalities as stated in the
Constitution", various evaluations undertaken by the Department of Mineral Resources (DMR)
have highlighted its limited success.

A 2009 assessment1 concludes that there have been "shocking levels of non-compliance" by
the industry and that "[c]onsequently, the intended benefits flowing from the mining industry
fall significantly below the expectations and aspirations of the majority of South Africans as
intended by the Charter."

In 2010 the Mining Charter was amended to deal with the shortcomings of the original Mining
Charter, but a second assessment by the DMR in 20142 found that, "overall transformation of
the mining industry remains unacceptably low, the spirit of the Mining Charter was not fully
embraced", and that "the majority of mining communities continue to live in abject poverty."

Amidst a growing concern around the effectiveness of the Mining Charter and continued disputes
on the outcomes of the assessments by the Chamber of Mines, another assessment was
undertaken by the DMR in 2015.

The 2015 assessment3, however confirmed that,
      • the meaningfulness of economic participation remains largely elusive.
      • communities and ESOP`s4 participation is low, there has been limited impact
        in terms of intended beneficiaries realising optimal economic benefits.
      • the objective of improving the living conditions of mine workers has not been
        fully realised, especially taking into consideration that nearly half the right
        holders did not meet the target.
      • with regard to the creation of the social fund to improve socioeconomic
        conditions in mining communities, the assessment shows that most
        companies did not contribute to the social fund.
      • White males still dominate most of the key functional categories, especially
        senior and middle management.
      • African females are under-represented at all levels.
      • Most of the right holders have not met the target of spending 5% of their
        annual payroll on skills development.
      • Only 36% of the mining right holders have met the mine community
        development target for 2014.
      • Less than half of the right holders comply with Sustainable Development and
        Growth Targets.

1   https://www.gov.za/sites/default/files/Mining_Charter_Impact.pdf
2   http://www.dmr.gov.za/API/Evotiva-UserFiles/FileActionsServices/
    DownloadFile?ItemId=2355&ModuleId=1414&TabId=162
3   http://www.dmr.gov.za/API/Evotiva-UserFiles/FileActionsServices/
    DownloadFile?ItemId=1041&ModuleId=1414&TabId=162
4   Employee Share Ownership Programmes

                                         Mining In South Africa - Whose Benefit and Whose Burden?   PAGE 21
                                         Social Audit Baseline Report 2018
MINING IN SOUTH AFRICA Social Audit Baseline Report 2018

          Despite its glaring failures over the last 14 years, and despite its primary objective of redressing
          historical social and economic inequalities, the key stakeholders who control the sector, namely
          government, corporate mining investment interests and organised labour,5 have broadly
          preferred a paternalistic approach to affected communities, with decisions about the well being
          of communities being taken and overseen on their behalf by a paternalistic state who are often
          beholden to the interests of investors.6

          A LEGAL QUEST FOR INCLUSION
          On the 24th of October 2017, MACUA. WAMUA and MEJCON7 along with other community
          groups applied to the Gauteng High Court to intervene as parties in a case brought by the
          Chamber of Mines against the Minister of Mineral Resources. The legal challenge specifically
          centred around the gazetting of the 2017 Mining Charter. At its core the application by mining
          affected communities brought to the fore critical questions of consultation, participatory
          democracy and the right of communities to participate in the development of policy and
          regulations affecting their lives.

          Following the court victory, in which the court affirmed the responsibility of the Department
          of Mineral Resources to consult MACUA, WAMUA and MEJCON as relevant and interested
          stakeholders, the Department of Mineral Resources and the Minister of Mineral Resources
          undertook "consultation" meetings near mining towns across the country.

          The consultation meetings were fraught with inconsistencies and shortcomings which failed
          in our opinion to meet a reasonable standard of consultation. These included:
                 • Meeting venues were either changed at the last minute or inadequate notice was
                   provided for meetings.
                 • At various meetings, members of MACUA were either denied entry to the
                   meetings or were not allowed adequate time to engage with the issues in the
                   Mining Charter.
                 • Communities were required to attend meetings that were often far from the
                   communities in which they reside and struggled to obtain transport and support
                   to attend.
                 • Communities were not provided with copies of the Charter.
                 • Communities were not provided with copies of the Charter in their home
                   languages.
                 • All the consultations did not allow for adequate debate and engagement and
                   instead comments to the Minister often went unanswered or were ignored.
                 • Many of the invited participants to these consultations were representatives of
                   business even though the Minister and the DMR had already held substantive
                   and extensive consultations with the Minerals Council and other business
                   stakeholders.

          5   We are of the view that recent calls by trade unionists to seriously consider returning to social movement
              unionism must be welcomed as a step out of the corporatists arrangement unions have been ensconced in
              since the 1994 transition. Because of their shared community experiences, solidarity between unions and
              community struggles has the potential to reconfiqure the power dynamics in the sector towards more just
              outcomes. Reference: Kwezi Mabasa and Crispen Chinguno; Trade Union organising in the Mining Sector.
              Chapter in The future of Mining in South Africa- Sunset or Sunrise- Mistra 2018 Pg 298 - 332
          6   http://saflii.org/images/329756472-State-of-Capture.pdf https://www.sastatecapture.org.za/uploads/Terms_
              Of_Reference.pdf https://www.corruptionwatch.org.za/cw-makes-parly-submissions-political-party-funding/
          7   MEJCON: Mining and Environmental Justice Community Network.

PAGE 22
Executive Summary

      • The inclusion of business and local councillors and their supporters, fundamentally
        skewed the nature of the consultations, which were supposed to be directed at
        communities and their organisations.
      • During the consultations the Minister constantly, mis-represented the Mining
        Charter`s aims and objectives. The Minister constantly promoted the erroneous idea
        that the Mining Charter 3 was specifically for Capitalists and those who wanted to
        be Capitalists and not for communities. This insistent refrain by the Minister often
        confused the consultation process rather than clarify its objectives.
After the "consultations" the Minister released a Draft Mining Charter 3 and published it for comment.
The Minister also called a summit of stakeholders to discuss the draft charter on the 7th and the 8th of
July 2018.

After having been side-lined by the Minister of Mineral Resources and the Department of Mineral
Resources during the consultations on Mining Charter 3, despite a court order directing the Minister
to engage MACUA, WAMUA and MEJCON as interested and affected stakeholders, over 100
community representatives from these organisations gathered in Johannesburg on the 2nd and
3rd of July to consider the Mining Charter gazetted by the Minister.

During two days of deliberation, which included a presentation by the DMR, communities
overwhelmingly rejected the current Mining Charter 3 as gazetted by the Minister.

At the centre of their rejection, stood the way the DMR refused to include MACUA, WAMUA and
MEJCON in negotiations on the Charter despite a court directing the DMR to do so. Participants
viewed this approach by the Minister and the DMR as patronising and as a direct assault on their
agency and legitimacy as interested and affected stakeholders.

Communities expressed their anger and disappointment that the Minister and the DMR had
shown a complete disregard for their fundamental human right to be treated as equals and the
manner in which the Minister ignored the express commitment of the Constitution to foster inclusive
and participatory forms of democracy, and instead the DMR treated communities as if they had
no rights and were a problem to be overcome rather than as citizens and humans with dignity and
deserving of respect.

The way the Minister continues to view communities in paternalistic terms which ignores and
undermines their human dignity, was again highlighted recently when the Minister unilaterally proposed
to the Minerals Portfolio Committee of the 5th Parliament of South Africa, that the current amendment
Bill on the MPRDA be withdrawn from the legislative process without consulting MACUA or WAMUA
or taking into consideration that many aspects of the current MPRDA is specifically harmful to the
interests of mining affected communities and is in dire need of improvement.

The perception that the Minister and the consultative process has only been about engaging business
and organised labour has persisted throughout the Mining Charter 3 process and the full realisation
of the Court Order and the Constitutional imperative for participatory democracy remains a point of
contention.

This report which is derived from a process of participatory community driven Social Audits,
conducted in eight communities affected by mining in seven provinces, aims partly to debunk
the paternalistic notions prevalent among the key stakeholders who control the sector, that
communities affected by mining, who are mainly rural and who are generally characterised

                                     Mining In South Africa - Whose Benefit and Whose Burden?              PAGE 23
                                     Social Audit Baseline Report 2018
MINING IN SOUTH AFRICA Social Audit Baseline Report 2018

             by their lack of formal education and who are generally regarded as
             subjects of Traditional Authorities, are not able to participate in their own
             governance.

             The upshot of paternalistic top down development, is that the developmental
             outcomes, are more often than not, the type of outcomes that deepen inequality.
             We argue, along the lines of Theories on Structural Violence, that the unequal
             share of power that resides with government and corporate investment
             interests to decide over developmental paths for communities and
             consequent distribution of resources remains the pivotal causal factor of
             these avoidable structural inequalities.

             The development of the surveys and the collection of information which we share
             in this report, was undertaken by the affected communities in conjunction with
             ActionAid South Africa (AASA) and in collaboration with our social movement
             partners, Mining Affected Communities United in Action (MACUA) and Women
             Affected by Mining United in Action (WAMUA.)

             The process of developing and collecting the data for this report was aimed
             at enhancing the agency of the communities we worked with and has
             affirmed our belief that the agency and capacity of communities can be
             augmented through processes that affirm their agency.

             Using participatory learning as pedagogy, the process and methodology of social
             audits acts as a means by which a community can deal critically with their own
             lived reality and discover how to participate in the issues that directly affect them.

             The greater part of the value of this report, lies not so much in the data that
             seeks to render the lived reality of mining affected communities visible, but in the
             process of building community agency which produced the knowledge.

             This report uses ActionAid`s Human Rights Based Approach8 to contextualise the
             lived experiences of communities on the ground and shows the clear relationship
             and interconnected impacts of mining`s socioeconomic, gender, environmental,
             cultural, symbolic, and structural power dynamics.

             The aim of this report is to bring into focus the particular living conditions of
             mining-affected communities at the local level while connecting the seemingly
             isolated reality of each community to the national scale of the experiences faced
             by communities, using a Social Audit Methodology.

             8    A summary of our human rights based approach

             Poverty is a violation of human rights and a terrible injustice. Poverty arises because of the
                 marginalisation and discrimination associated with human rights violations. ActionAid has a
                 distinctive human rights based approach1 to development that centres on active agency:
                 supporting people living in poverty to become conscious of their rights, organise and claim
                 their rights and hold duty bearers to account. Our HRBA flows from our values and our
                 strategy, builds on international human rights law, but goes beyond a legal or technical
                 approach to rights. We support people to analyse and confront power imbalances and we
                 take sides with people living in poverty. This sets our HRBA apart from the approach many
                 other agencies take, using rights-based language but failing to challenge abuses of power
                 at local, national or international level.

             https://hive.actionaid.org/ActionAid%20Shared%20Library/peoplesactioninpractice.pdf

PAGE 24
Executive Summary

This baseline report, the first report of a series of two, foreshadows the results of the 2nd planned
report on community Social Audits which were conducted in each of the communities identified in
this report.

In this study, the following questions were asked:

           • What are the demographics and socio-economic living conditions of those
             living near mining?
           • What are the main challenges faced by those living near mining?
           • To what extent have communities benefited from mining with the
             introduction of the MPRDA and Mining Charter?
           • To what extent are communities aware of the legislative obligations on
             mining companies to develop communities (e.g. SLP process).
           • To what extent have communities been included in decision making process
             from local, to regional, to national levels?
The categories below provide a lens through which we have studied the micro-factors at play in
mining-affected communities:

            • Systemic inequalities
            • Structural inequalities
            • Structural violence
            • Poverty
            • Participatory democracy
            • Marginalisation
            • Gender inequalities and violence

SOCIAL AUDIT PROCESS
      PHASE 1: Preparing and Planning a Social Audit

  PREPARE                ESTABLISH                             IDENTIFY              OBTAIN
                       LEGITIMACY IN                              A                GOVERNMENT
                      THE COMMUNITY                             FOCUS              DOCUMENTS
                        Build relationships                 Work with the        Determine who delivers
                        with residents and                  community to         the service and gather
                          leaders in the                 identify an issue to     relevant government
                           community.                            audit.                documents

     PLAN            • Constitute a core group of organisers
                     • Mobilise participants
                     • Engage other relevant stakeholders
                     • Decide on dates and organise logistics

                                              Mining In South Africa - Whose Benefit and Whose Burden?    PAGE 25
                                              Social Audit Baseline Report 2018