RISING TO THE CHALLENGE - Re-Envisioning Public Libraries
If your browser does not support JavaScript, please read the page content below: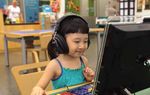 RISING TO THE CHALLENGE Re-Envisioning Public Libraries A report of the Aspen Institute Dialogue on Public Libraries by Amy K. Garmer Director Aspen Institute Dialogue on Public Libraries The Aspen Institute Communications and Society Program October 2014
This report emanates from the Aspen Institute Communications and Society Program. Unless attributed to a particular person, none of the comments or ideas contained in this report should be taken as embodying the views or carrying the endorsement of any individual participant in the Dialogue on Public Libraries or its working group or the Bill & Melinda Gates Foundation.
PHOTOGRAPHY Cover photo (middle): Mike Faber with Fisheye Photography, courtesy of Cedar Rapids Library Executive Summary, (middle photo): Wayne Johnson with Main Street Studios, courtesy of Cedar Rapids Library Executive Summary, (bottom photo): courtesy of BiblioTech The Aspen Institute Dialogue on Public Libraries invites you to view the digital version of this report at http://as.pn/libraries. Share your vision for the future of public libraries on Twitter with hashtag #libraryvision.
Copyright ©2014 by The Aspen Institute The Aspen Institute One Dupont Circle, NW Suite 700 Washington, DC 20036 Published in the United States of America in 2014 by The Aspen Institute All rights reserved Printed in the United States of America ISBN: 0-89843-611-7 Pub#: 14/016 This work is licensed under the Creative Commons AttributionNoncommercial 3.0 United States License. To view a copy of this license visit http://creativecommons.org/licenses/by-nc/3.0/us/ or send a letter to Creative Commons, 171 Second Street, Suite 300, San Francisco, 94104, USA.
Individuals are encouraged to cite this report and its contents.
In doing so, please include the following attribution: Aspen Institute Dialogue on Public Libraries, Rising to the Challenge: Re-Envisioning Public Libraries, Washington, D.C.: The Aspen Institute, October 2014. A project of the Aspen Institute Communications and Society Program in partnership with the Bill & Melinda Gates Foundation.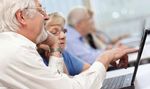 FOREWORD . . iv ACKNOWLEDGEMENTS . . vi EXECUTIVE SUMMARY . viii RISING TO THE CHALLENGE: RE-ENVISIONING PUBLIC LIBRARIES ___ 1
A NEW WORLD OF KNOWLEDGE ___ 2
A RENEWED VISION OF THE PUBLIC LIBRARY ___ 7
People, place and platform ___ 10
Scaling up: Envisioning a national digital platform ___ 21
Creating good community outcomes ___ 24
STRATEGIES FOR SUCCESS ___ 32
Aligning library services in support of community goals ___ 34
Providing access to content in all formats ___ 36
Ensuring long-term sustainability for public libraries ___ 39
Cultivating leadership ___ 43
CONCLUSION AND A CALL TO ACTION ___ 48
Getting Started: 15 Steps for Library Leaders, Policymakers and the Community ___ 49
NOTES AND REFERENCES ___ 53
APPENDIX The Dialogue on Public Libraries Working Group Participants ___ 58
Formal Advisors to the Dialogue ___ 60
Informal Advisors to the Dialogue ___ 63
About the Aspen Institute Dialogue on Public Libraries ___ 65
About the Aspen Institute Communications and Society Program ___ 66
CONTENTS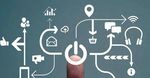 iv EXECUTIVE SUMMARY While the public library was conceived in an age of information scarcity, today's networked world is one of information abundance and mobility. The spread of powerful digital information and communication technologies has touched every aspect of daily life, creating new opportunities. The Internet has become the critical gateway for accessing information, job opportunities, education, financial and government services, healthcare resources and civic participation. Moreover, these technologies present new opportunities for local and regional entrepreneurs and communities to compete, including at national and international levels—economies of small thriving alongside economies of scale.
But this new world of "information plenty" creates new, essential skills, such as the ability to gain value from information and produce new knowledge. Access to digital networks and digital literacy skills are essential for full participation in modern society. Economic, educational, civic and social opportunities are tied to a whole new set of knowledge and skills that barely existed a generation ago, and people without these skills or access to this information abundance are quickly left behind. Public libraries can be at the center of these changes: a trusted community resource and an essential platform for learning, creativity and innovation in the community.
Public libraries have the DNA needed to thrive in this new information-rich, knowledge-based society. Providing access and connecting knowledge to the needs of individuals and the community have always been at the center of the mission and purpose of libraries.
In fact, public libraries are already at the forefront of tackling social inequalities by providing access to online information and supporting digital literacy. They provide supportive, creative learning spaces for young people after school. As a key strand in the social safety net, public libraries provide an important lifeline to jobs, educational opportunities, literacy, health resources and government and community services, especially for immigrants and disadvantaged populations. Public libraries are highly trusted institutions rooted in the neighborhoods that they serve. Yet some critics question their continuing relevance in an age when information can flow via digital devices to virtually anyone, anywhere, at any time.
Enabling all public libraries to fulfill their new roles will require community leaders, civic partners and librarians to share a new vision for what libraries can be. To meet the needs of individuals, the community and the nation in the knowledge society, public libraries must be re-invented for a networked world, in which the value of networks grows as more connections are made. Innovations built on the old distributed model of the lending library will not suffice. What is needed is a new level of interdependence that communities and libraries must embrace together. FOREWORD The time has come for a new vision of public libraries in the United States.
Communities need public libraries—more people are visiting them and using their services, materials and programs than ever before—but communities' needs continue to change. iv FOREWORD

RISING TO THE CHALLENGE v ABOUT THIS REPORT The Aspen Institute Communications and Society Program, in partnership with the Bill & Melinda Gates Foundation, created the Aspen Institute Dialogue on Public Libraries to help advance the work that public libraries are doing to address community challenges and to support the transformation of communities and their public libraries in the digital age. The Dialogue on Public Libraries is a multistakeholder forum that brings together library professionals, policymakers, technology experts, philanthropists, educators and civic leaders to explore, develop and champion new ways of thinking about public libraries.
The Dialogue's work is informed by a select 35-member working group that met twice in the project's first year to examine the evolving societal role of the public library, and to shape and advance a perspective that re-envisions U.S. public libraries for the future. The Working Group's discussions and individual contributions helped shape the perspective on public libraries in the digital age that is presented in this report. We are indebted to them for sharing their vision, knowledge and experience with the Dialogue on Public Libraries.
The Dialogue's vision is also informed by a series of engagements and focus groups with leaders from key public library associations, including the Public Library Association, the Association of Rural and Small Libraries, the Chief Officers of State Library Agencies and the American Library Association. We acknowledge and thank these library leaders for their insights and support of the Dialogue's work. We hope that this report will support the impactful work that libraries do for their communities and provide a resource for engaging government leaders, trustees and community partners in dialogue to advance concrete actions for transforming public libraries.
The Dialogue and, ultimately, this report explore the essential role of public libraries in a networked world and begin to re-envision the 21st century library in a hyper-connected environment and dramatically changing world. The report is intended to raise the profile of public libraries to the center of the knowledge society, highlight the opportunities and possibilities, increase support for an expanded library role in a networked world and spark a national conversation and action to re-envision the 21st century library as a center of learning, innovation and creativity. While the report's focus is on public libraries, we acknowledge the importance of school and research libraries in the broader conversations around the future of libraries and communities.
We hope that readers will use this report as the basis for exploring how a bold new vision for public libraries, fully realized, can help to make communities stronger, more resilient and the kind of communities where people thrive. Deborah L. Jacobs, Director Global Libraries Program Bill & Melinda Gates Foundation Charles M. Firestone, Executive Director Communications and Society Program The Aspen Institute RISING TO THE CHALLENGE v
vi ACKNOWLEDGEMENTS The Aspen Institute Dialogue on Public Libraries would not have been possible without the generous support and funding from the Bill & Melinda Gates Foundation and the foundation's Global Libraries Program, led by Deborah Jacobs, director, and Jessica Dorr, deputy director.
These two leaders, whose commitment to strengthening public libraries is recognized in the United States and around the world, provided invaluable guidance and insight to the Dialogue throughout its activities to date.
This report is the first from the Dialogue on Public Libraries. Members of the Dialogue's Working Group met twice to examine the evolving roles of public libraries in the United States in light of significant technological, economic and social trends. The first meeting took place at the Aspen Institute's Aspen Meadows conference center in Aspen, Colorado, August 3–6, 2013. Salman Khan, Founder of Khan Academy, and Walter Isaacson, President and CEO of the Aspen Institute, joined the working group to discuss the public library role in the new education ecosystem. The second gathering took place at the Cosmos Club in Washington, D.C., November 5–6, 2013.
The engagement and contributions of Working Group participants have helped illuminate ways that communities can leverage investments in libraries to build stronger civic ecologies and forge new partnerships for achieving local and national goals. The Appendix to this report identifies all the Working Group members who shared their valuable insights. We thank them all for their contributions.
Throughout the past year, the Dialogue on Public Libraries also convened roundtable focus group and preview sessions with board members and other thought leaders from the Public Library Association (PLA), Association for Rural and Small Libraries (ARSL), the Chief Officers of State Library Agencies (COSLA), the American Library Association (ALA) and the International City/ County Management Association (ICMA). Participants in these gatherings provided illuminating insights into opportunities and challenges inherent in the vision. They also provided invaluable venues to test, develop and refine the themes and future vision for libraries.
A list of the participants in these sessions and other informal advisors to the Dialogue appears in the Appendix, and we thank these associations, their leaders and participating members for their support and ongoing engagement.
While it is impossible to record the names of all whose ideas have been captured in this report, a list of our informal advisors appears in the Appendix. I would like to acknowledge in particular Karen Archer Perry, principal consultant for Clarion Collaborative, who collaborated on the initial idea of a library project at the Aspen Institute. Karen played a significant role in the creation of the Dialogue on Public Libraries while serving as senior program officer in the Gates Foundation's Global Libraries Program.
ACKNOWLEDGEMENTS
RISING TO THE CHALLENGE vii The Dialogue has benefitted from the participation of others in the planning and completion of project activities and this report.
These individuals include Allyson Boucher and Maura Zehr of Spitfire Strategies, and Aspen Institute colleagues David Devlin-Foltz, Susanna Dilliplane, Robert Medina and Angbeen Saleem of the Aspen Planning and Evaluation Program (APEP). The Aspen Institute Communications and Society Program staff managed all aspects of the project with utmost professionalism. Our C&S Program team includes Ian Smalley, who served as senior project manager for the Dialogue; Tricia Kelly, assistant director; Rachel Pohl, program associate; Ariana Abadian-Heifetz, program associate; and Sarah Eppehimer, senior project manager, and Jackie Orwick, consultant, who have brought the report to life online at our website.
This report is the culmination of a yearlong effort and involved many hands. Craig LaMay, associate professor and interim associate journalism dean at Northwestern University's Medill School, served as conference rapporteur for the two working group meetings and wrote an early draft. We are grateful for his work capturing the initial ideas for the vision; Craig's analysis and writing are reflected in this final report. As the year progressed, the Dialogue received additional writing and editing support from Bob Rothman and Christine Becker, as well as individual working group members. The final report is a synthesis of many contributions.
Any omissions and errors contained in this report are the sole responsibility of the report's final author, the director of the Dialogue.
Finally, I am deeply grateful to Maureen Sullivan, past president of the American Library Association, Susan Benton, president of the Urban Libraries Council and Susan Hildreth, director of the Institute of Museum and Library Services. Each has worn many hats in this project from its inception: participant, consultant, moderator, partner, mentor, advocate and friend. With their deep well of knowledge, keen intuition and vision for what it will take to raise every library to great new heights, Maureen, Susan and Susan have provided invaluable leadership and support, and I thank them.
Amy K.
Garmer, Director Aspen Institute Dialogue on Public Libraries October 2014
viii EXECUTIVE SUMMARY EXECUTIVE SUMMARY Expanding access to education, learning opportunities and social connections for all is one of the great challenges of our time. It is a challenge made more urgent by the rapid transition from old industrial and service-based economic models to a new economy in which knowledge and creativity are the drivers of productivity and economic growth, and information, technology and learning are central to economic performance and prosperity. It is not only the economy but all of society that is being reshaped by these trends. Amid these changes, there are divides in wealth, digital inclusion and participation that threaten to widen if we as a nation do not commit to new thinking and aggressive action to provide these opportunities for all.
This is a time of great opportunity for communities, institutions and individuals who are willing to champion new thinking and nurture new relationships. It is a time of particular opportunity for public libraries with their unique stature as trusted community hubs and repositories of knowledge and information.
RISING TO THE CHALLENGE ix The process of re-envisioning public libraries to maximize their impact reflects: o
Principles that have always been at the center of the public library's mission— equity, access, opportunity, openness and participation o
The library's capacity to drive opportunity and success in today's knowledge-based society o
An emerging model of networked libraries that promotes economies of scale and broadens the library's resource reach while preserving its local presence o
The library's fundamental people, place and platform assets The Dialogue's perspective on the 21stcentury library builds on the public library's proven track record in strengthening communities and calls for libraries to be centers of learning, creativity and innovation in the digital age. No longer a nice-to-have amenity, the public library is a key partner in sustaining the educational, economic and civic health of the community during a time of dramatic change. Public libraries inspire learning and empower people of all ages. They promote a better trained and educated workforce. They ensure equitable access and provide important civic space for advancing democracy and the common good. Public libraries are engines of development within their communities.
PUBLIC LIBRARIES AT THE CENTER OF THE DIGITAL AGE Public libraries are poised to play a leading role in helping individuals and communities adapt to this changing world. Many libraries already are linking individuals to information and learning opportunities, driving development and innovation, and serving as community connectors. With nearly 9,000 public library systems and 17,000 library branches and outlets across the country, there is already a significant physical presence and infrastructure to leverage for long-term success.
Enabling all libraries to fulfill their new roles will require library leaders, policy makers and community stakeholders to re-envision the public library and take advantage of the opportunities it offers.
THE PUBLIC LIBRARY IN THE DIGITAL AGE Libraries are essential to success and progress in the digital age.
x EXECUTIVE SUMMARY PEOPLE, PLACE AND PLATFORM The emerging value proposition of the public library is built around three key assets— people, place and platform: o
PEOPLE. The public library is a hub of civic engagement, fostering new relationships and strengthening the human capital of the community. Librarians are actively engaged in the community. They connect individuals to a vast array of local and national resources and serve as neutral conveners to foster civic health. They facilitate learning and creation for children and adults alike.
PLACE. The public library is a welcoming space for a wide range of purposes—reading, communicating, learning, playing, meeting and getting business done. Its design recognizes that people are not merely consumers of content but creators and citizens as well. Its physical presence provides an anchor for economic development and neighborhood revitalization, and helps to strengthen social bonds and community identity. The library is also a virtual space where individuals can gain access to information, resources and all the rich experiences the library offers. In the creative design of its physical and virtual spaces the public library defines what makes a great public space. o
PLATFORM. The public library is user-centered. It provides opportunities for individuals and the community to gain access to a variety of tools and resources with which to discover and create new knowledge. The platform enables the curation and sharing of the community's knowledge and innovation. A great library platform is a "third place" —an interactive entity that can facilitate many people operating individually and in groups—and supports the learning and civic needs of the community.
RISING TO THE CHALLENGE xi 1.
ALIGNING LIBRARY SERVICES IN SUPPORT OF COMMUNITY GOALS Public libraries that align their people, place and platform assets and create services that prioritize and support local community goals will find the greatest opportunities for success in the years ahead. Managers of local governments report that it is often difficult to prioritize libraries over other community services such as museums or parks and recreation departments that also serve a distinctly public mission. What libraries need is to be more intentional in the ways that they deploy resources in the community, and more deeply embedded in addressing the critical challenges facing the community. This will require a level of flexibility and adaptability to change as community needs change. It will also require collaboration among libraries, policy makers and community partners to redefine the role of libraries as institutions that inspire learning, drive development, grow social capital and create opportunities. 2.
PROVIDING ACCESS TO CONTENT IN ALL FORMATS As the public library shifts from a repository for materials to a platform for learning and participation, its ability to provide access to vast amounts of content in all formats is vital. Libraries face two immediate major challenges in providing access to content in all forms: o
Being able to procure and share e-books and other digital content on the same basis as physical versions o
Having affordable, universal broadband technologies that deliver and help create content Dealing with both challenges have been high priorities for public libraries throughout the country. The challenges have been particularly acute for small libraries, those in rural communities and in some urban areas where limited budgets make access to e-books and upgrades to high-speed broadband difficult despite high community need for and interest in both. Ensuring access to e-books, other e-content and more-than-adequate highspeed broadband is a big concern going forward because it impacts the public library's ability to fulfill one of its core missions—to procure and share the leading ideas of the day and enable everyone to participate in the world's conversations.
STRATEGIES FOR SUCCESS The Dialogue concludes that the long-term health of libraries is essential to the long-term health of the communities they serve and identified four strategic opportunities for action to guide the continuing transformation.
xii EXECUTIVE SUMMARY 3.
ENSURING THE LONG-TERM SUSTAINABILITY OF PUBLIC LIBRARIES Perhaps the greatest challenge facing public libraries today is to transform their service model to meet the demands of the knowledge society while securing a sustainable funding base for the future. With limited and sometimes volatile funding, however, such transformations will be uneven and incomplete. In addition, the highly local nature of public library funding and governance structures may interfere with both rapid and broad-scale progress—the kind of scale needed to compete and thrive in a world of global networks. Challenges that shape the discussion about long-term public library sustainability given their vital role in the digital era include: o
Identifying reliable sources of revenue for daily operations as well as long-term planning and investment o
Exploring alternative governance structures and business models that maximize efficient and sustainable library operations and customer service o
Becoming more skilled at measuring outcomes rather than counting activities o
Balancing the local and national library value proposition to consider economies of scale in a networked world without compromising local control 4.
CULTIVATING LEADERSHIP Leadership is needed across the community— from elected officials, government leaders, business and civic leaders and libraries themselves—to build communities and public libraries that thrive and succeed together. Vision is a critical component of leadership. Every community needs a vision and a strategic plan for how to work with the public library to directly align the library and its work with the community's educational, economic and other key goals. It must have input from all stakeholder groups in the community. Key steps in building community leadership to support the public library include improving communications with community leaders, developing community champions, strengthening intersections with diverse communities and communities of color, reaching out to and engaging with young-professional organizations and demonstrating the collective impact of partners working together.
RISING TO THE CHALLENGE 1 RISING TO THE CHALLENGE 1 RISING TO THE CHALLENGE Re-Envisioning Public Libraries
2 EXECUTIVE SUMMARY Expanding access to education, learning opportunities and social connection for all is one of the great challenges of our time. It is a challenge made more urgent by the rapid transition from old industrial and service-based economic models to a new economy in which knowledge and creativity are the drivers of productivity and economic growth, and information, technology and learning are central to economic performance and prosperity.
It is not only the economy but all of society that is being reshaped by these trends. Amid these changes, there are troubling divides in wealth, digital inclusion and participation that threaten to widen if we as a nation do not commit to new thinking and aggressive action to provide these opportunities for all. 2 A NEW WORLD OF KNOWLEDGE A NEW WORLD OF KNOWLEDGE
RISING TO THE CHALLENGE 3 The digital era has produced remarkable changes in everyday life—for the individual as well as for the community. o
Social media connect people across town and around the world, enabling new kinds of communities that transcend geographic barriers. o
Mobile technologies provide always-on connectivity to people and information, and they enable us to enjoy more highly personalized and immediate experiences with information, media, education and commerce. o
Advances in sensors and related technology are making individuals healthier and our communities even "smarter" while at the same time creating mountains of data to be filtered, analyzed and turned into new knowledge. o
Informed, engaged citizens demand a stronger voice and greater participation in shaping their communities and increased government transparency and accountability.
Entire industries are upended by the sometimes disrupting impact of digital technologies; new markets, new businesses, and new relationships arise from the global to the hyperlocal levels, in some cases affording greater choice in where to live and work. Among the transformative social changes brought on by digitization are new information and learning environments in which knowledge is no longer stable over many years and skills quickly become obsolete. These environments are shaped by a vast explosion of easily accessible information and new definitions of community, as well as a need for new resources and skills. The changes and their impacts are dramatic: o
TECHNOLOGY has made it possible for individuals to have instant access in their homes or on portable devices to the equivalent of the Library of Congress's entire holdings.1 o
COMMUNITIES, once defined almost exclusively by geographic boundaries, are increasingly shaped by social media, often based on mutual interests rather than physical location. Networks, rather than neighborhoods, have become the dominant form of social organization. o
EMPLOYMENT is increasingly transient, with the average worker staying in a job 4.4 years rather than an entire career. Among workers born between 1979 and 1999, average tenure is 2.2 years or less.2 Keeping up with a more mobile job marketplace requires access to information and resources and skills to navigate vast amounts of information. "
We have experienced a huge 'Gutenberg-scale' inflection point in the last 10 years.
The world has gone from connected to hyperconnected and from interconnected to interdependent." —THOMAS FRIEDMAN
4 A NEW WORLD OF KNOWLEDGE The knowledge economy requires individuals to acquire a range of skills and to continuously adapt those skills to changing circumstances. Author and New York Times columnist Thomas Friedman has written about the impact that the evolution to a digitally driven economy, with its demand for continual renewal of skills, is having on individuals and communities. Friedman calls it "a 401(k) world—a world of defined contributions, not defined benefits."3 "We have experienced a huge 'Gutenbergscale' inflection point in the last 10 years.
The world has gone from connected to hyperconnected and from interconnected to interdependent. This has been such a shift in degree that it has become a shift in kind," Friedman says in a 2014 interview.4 Driving this big shift is the emergence and rapid diffusion of four major technologies— personal computing, the Internet, collaborative workflow software and search capabilities (e.g., Google)—which Friedman observes has created "a platform on which more people from more places could compete, connect and collaborate—as individuals or companies—for less money with greater efficiency and greater ease than ever before."5 To a significant degree, the knowledge economy gives birth to the creation economy, a free-agent economy in which opportunities for lifelong learning must be abundant and people need skills as knowledge creators, not simply information consumers.
Importantly, these learning opportunities must be present throughout the community and persistent throughout a lifetime.6 "Now the half-life of a skill is down to about five years, and genres have a lifetime of four or five years, so most learning in the future won't go on in schools," said John Seely Brown, codirector of the Deloitte Center for the Edge, at the first meeting of the Dialogue working group. "We've shifted from stable stocks of knowledge and an archived world to a world of information flows, participation and states of confusion. Now we create as fast as we learn. The game is more complicated." At the same time that the half-life of a skill is shrinking, information is becoming more abundant and the means of production are becoming more accessible.
This opens up new channels for sharing and the distribution of knowledge. A state of information abundance places a premium on the ability to navigate, create and innovate in this new environment. The ability to exploit these means of production and knowledge sharing has become the new "literacy."7 In this environment, success will belong to the "entrepreneurial learner," the person capable of finding resources anywhere and using them to read the world and teach themselves.8 The sweeping changes underway pose new and sustained challenges for communities, which are changing as well. Over the next three decades, the U.S.
population is expected to grow to more than 400 million, with most of that growth coming from immigration.
RISING TO THE CHALLENGE 5 By 2050, one in five Americans will be an immigrant, and 30 percent of the population is projected to be Hispanic. The United States is aging, too: By 2050, one in five Americans will be over the age of 65.9 Concurrent with these demographic changes are fundamental shifts in the economy that change how Americans will learn and earn a living. In its 2009 report, the Knight Commission on the Information Needs of Communities in a Democracy described the digital era as a moment of technological opportunity "unleashing innovation in the creation and distribution of information" and requiring "new thinking and aggressive action." The Commission went on to say, "Every advance in communications technology expands the possibilities for American democracy, but every information system also creates potential winners and losers."10 How we seize this moment of opportunity, and the visions and actions that carry us forward into the future, will affect not only the health and prosperity of individuals and families, but the quality of the democratic communities that we nourish and sustain in the 21st century.
Will they be thriving, prosperous and sustainable communities that attract new residents? Will they be places where we will want to live?
LIFELONG ACCESS to an ever-increasing and everchanging body of knowledge and tools to ensure that their skills remain relevant to the current economy as it continues to evolve THE CAPACITY AND DISPOSITION TO LEARN IN SMALL, QUICK DOSES rather than wade through mounds of links and piles of data that provide too much information and too little knowledge THE ABILITY TO USE, UNDERSTAND AND PROCESS INFORMATION IN MANY DIFFERENT FORMS including text, data, audio and video and to evaluate the quality of information from different sources and understand its relevance.
PLACES TO GATHER, collaborate and contribute to knowledge development ACCESS TO CONVERSATIONS AMONG CREATIVE PEOPLE in their areas of interest so that they can innovate and develop or maintain a competitive advantage in the knowledge economy People and communities need PUBLIC LIBRARIES.
WHAT PEOPLE AND COMMUNITIES NEED TO FLOURISH IN THE KNOWLEDGE ECONOMY
6 A NEW WORLD OF KNOWLEDGE Approaches to managing the opportunities and risks of this new era can differ widely from community to community, but there are approaches that are emerging as indicators of success. One of these is re-envisioning the role of the public library as a vital learning institution and engine for individual, community and civil society development. The library, the most democratic of public institutions, is the essential civil society space where this new America will make its democratic character. The library is a core civil society institution, democracy's "maker space." In a healthy democracy, civil society is the piece that makes the rest of the democratic machinery possible and workable.
Most simply, civil society consists of everything that falls under the rubric of voluntary association, from churches to neighborhood associations, softball leagues to garden clubs.
Civil society performs a number of critical functions: It provides a buffer between the individual and the power of the state and the market, it creates social capital, and it develops democratic values and habits.11 Civil society is where citizens become citizens. By design and tradition, the public library is the essential civil society institution. Through the provision of space, information and inspiration, it enables all the others. The institution of the public library is uniquely positioned to provide access, skills, context and trusted platforms for adapting in this new society.
The library, the most democratic of public institutions, is the essential civil society space where this new America will make its democratic character.
RISING TO THE CHALLENGE 7 America's public libraries have changed with the times with remarkable skill and agility over their long history. The nation's nearly 9,000 public library systems remain highly trusted community anchors where resources are universally available and everyone is welcome. Libraries are stable, reliable, nimble and always there. RISING TO THE CHALLENGE 7 A RENEWED VISION OF THE PUBLIC LIBRARY
8 A RENEWED VISION OF THE PUBLIC LIBRARY While remaining committed to their essential mission of providing access to knowledge and promoting literacy, 21st-century library roles extend far beyond book lending.
For example, when Hurricane Sandy ravaged Queens, New York, in October 2012, the Queens Public Library joined the response effort by providing emergency supplies, comfort and referrals, and served as a steady and visible resource to a community in need. Within three days of the storm, the library opened a mobile site near the hardest hit areas of the borough to provide information, referrals and a safe place for storm-weary residents.12 Public libraries have continued to evolve both to respond to immediate challenges and to build their capacity to address longterm individual and community needs, opportunities and challenges.
The breadth of their work in the communities they serve today is staggering, including lifelong learning opportunities, workforce development, civic engagement, disaster recovery, public health, environmental sustainability and more. Yet in the face of the new realities of the 401(k) world, even public libraries must define their contributions, not just their benefits. Public libraries are poised for this transformation. "We lament when institutions dig in their heels and embrace the status quo," says Julia Stasch, then-vice president of U.S. programs for the John D. and Catherine T. MacArthur Foundation, in an interview for a 2012 special edition of National Civic Review on Public Libraries and Civic Engagement.
In contrast, libraries on the whole are eager to embrace changes in society."13 Libraries' eagerness to embrace changes in society, while retaining the foundations that have made them trusted, welcoming places for everyone, make them ideal partners in the digital age. In fact, libraries, more than any other institution, have the stature and capacity to make the promise of the knowledge society available to all Americans.
A report by International Data Corporation found that in 2010 the quantity of information transmitted globally exceeded one zettabyte for the first time and is doubling every two years.14 The International Federation of Library Associations and Institutions (IFLA) further identified five trends as particularly important developments that communities and their libraries will have to watch and to which they will have to respond: NEW TECHNOLOGIES will both expand and limit who has access to information. ONLINE EDUCATION will democratize and disrupt global learning, but going global and mobile does not mean you have to lose tactile and local.
THE BOUNDARIES OF PRIVACY AND DATA PROTECTION will be redefined. HYPERCONNECTED SOCIETIES will listen to and empower new voices and groups.
THE GLOBAL INFORMATION ECONOMY will be transformed by new technologies.15 "
Libraries can help you get from too much information to knowledge." —NORMAN JACKNIS
RISING TO THE CHALLENGE 9 These are issues that library leaders, policymakers and the public will need to address as public library models and services evolve in the digital age. The Dialogue's discussions and conclusions raised these same issues and concluded that a willingness to engage in new thinking around issues such as privacy and data protection, and to develop new approaches to preserving these in the digital age, are needed.
Libraries will have to contend with these issues if they hope to be at the center of this transformation, helping individuals, communities and leaders navigate the big shift to a digital society. While libraries have long played an important role in helping individuals navigate changes— such as offering services and resources to support new immigrants in the community— the digital transformation and its effect on all aspects of life is dramatic, comprehensive and permanent. The pace and complexity of change are likely to increase rather than ebb. As public libraries acquire new roles as platforms for lifelong learning and economic and social development, they likely will need to consider new organizational, governance and business models in response to these pressures and trends.
"The grand theme is that ubiquitous education and learning rises with ubiquitous computing," notes Lee Rainie, director of the Pew Research Center Internet Project. "Persistent education and learning are the reality as people march through their days with their smartphones and, soon, the Internet of Things embedded everywhere. The library as people, place and platform is the new knowledge institution that can serve all those needs." "
Persistent education and learning are the reality... the library as people, place and platform is the new knowledge institution that can serve all those needs." — LEE RAINIE
10 A RENEWED VISION OF THE PUBLIC LIBRARY THE LIBRARY AS PEOPLE Take away my people, but leave my factories, and soon grass will grow on the factory floors. Take away my factories, but leave my people, and soon we will have a new and better factory. —ANDREW CARNEGIE The library as people reflects the shift away from building collections to building human capital, relationships and knowledge networks in the community. People are at the center of the library's mission to inspire and cultivate learning, advance knowledge and nurture and strengthen communities. While there are thousands of stories in the public library, the ones that matter most come with the people who use the library.
The public library comes alive when it is teeming with people from all walks of life:16 o
PARENTS reading with their children in colorful, comfortable chairs o
TEENS learning how to write code for a new video game in a noisy learning lab o
STUDENTS meeting in a library classroom for group discussion as part of an online high school course o
JOB SEEKERS working on résumés in career centers, with guidance from a business librarian o
ENTREPRENEURS preparing presentations in coworking spaces, using the library-provided Wi-Fi and creating new products in maker spaces o
IMMIGRANTS learning English in classes and improving their job-seeking skills with the help of community mentors o
RETIREES using new online tools to create digital scrapbooks for their grandchildren o
AUTHORS publishing books on new library publishing platforms PEOPLE, PLACE AND PLATFORM The role of the 21st-century library in the digital era is built on its three key assets: people, place and platform.
RISING TO THE CHALLENGE 11 In this people-driven environment, skilled librarians help people navigate new technology, manage vast amounts of data and meet their information needs. With the resources and know-how to deliver individualized learning and social experiences, the public library delivers a high-touch participatory experience to support personal goals. Library staffs anticipate individual and community needs and connect people to available resources, both locally and globally. As the library's roles change and expand, library staff have refined and broadened their skills to meet new needs and define the library's continuing value to the community.
They serve many roles, as coaches, mentors, facilitators and teachers more than as sources of information. Measuring outcomes is more important than measuring outputs. An intelligent community, not large circulation numbers, is the primary library goal. LIBRARY AS PEOPLE: GROW A READER EARLY LITERACY APP The Calgary Public Library's Grow a Reader app takes the fun, interactive contents from popular early childhood literacy programs and delivers it to parents via their mobile devices.
Urban Libraries Council. Edited and reprinted with permission. Urban Libraries Council, 2013 Top Innovators Parents who aren't able to attend programs with their toddlers can use the app to try out literacy skills and behaviors at home. Grow a Reader, which was designed by the library's Virtual Services and Children, Teens and Families departments with involvement of a video production company and an app developer, features 35 videos starring 10 library children services staff. The app can be updated easily by library staff so that vendors aren't needed on an ongoing basis. Calgary has a rapidly growing population and an ongoing "baby boom." In less than two months, the Grow a Reader app was downloaded 1,200 times.
It has also made some library staff popular stars among young readers. One toddler seemed mesmerized by his teacher during a parent-child Mother Goose session because, his mother said, he enjoys watching the videos on mom's phone and recognized one of the library stars!
12 A RENEWED VISION OF THE PUBLIC LIBRARY Andrew Sliwinski, co-founder and chief maker at DIY.org, addresses the need for new competencies and skills within libraries: "Continuously extending the definition of the librarian is neither sustainable nor really in the long-term interest of the institution. Rather, specialization is needed with a focus on maximizing the ability for the human capital within the library, which is one of its largest resources, to engage with patrons. It is through this engagement that the values and the assets within each library can be most fully realized and leveraged by society." Domain expertise is one of the new scarcities in a world otherwise overflowing with information.
How does a library achieve such specialization without just hiring new librarians? How does a library get more librarians engaging with more people? In part, by leveraging its infrastructure to allow for this domain expertise to be shared outward, widely, from urban to rural and to draw from the expertise in the community. Beth Jefferson, president and CEO of Bibliocommons, says a common descriptor given to librarians in the new information marketplace is "guides." But there is simply too much information for that to be a realistic goal, she says, and while collecting and mining data might be useful, "you need tons of data and the smarts to make sense of it." The better response, she says, is to talk of librarians as "curators" for their communities, and communities themselves as curators.
The skill set libraries need is domain expertise, and for that libraries need to draw on the people in their communities to help design what Jefferson calls "collaborative filters" designed with the public interest in mind. Commercial search engines are great, but "their algorithms are designed with a for-profit point of view. Libraries are in a different business. Curation in the public interest is distinctly missing." Building strong relationships with those who are providing content is an important goal of the people-focused public library. This includes not only publishers but also journalists, filmmakers, artists and information workers.
Publishers and libraries have had a healthy relationship for a long time despite more recent controversies over e-book access and pricing. Digital technologies have disrupted the traditional publishing/ library supply chain. Consequently, libraries need to be sensitive to and engaged with the ecosystem that produces the content that gets into libraries, whether user-generated or professionally created content. This includes a recognition that an increasing amount of content produced is in new forms, especially large amounts of visual content, including video, photographs, maps and other forms of digitized and visualized data.
We are no longer gatekeepers; we are navigators." —SUSAN HILDRETH
RISING TO THE CHALLENGE 13 THE LIBRARY AS PLACE The library is first and foremost a place...a place that promotes development in society. It is the family room of a community. That's the vision, that's the future. —AKHTAR BADSHAH Today's library is both a physical and virtual place, but it continues to be the physical presence of the library that anchors it most firmly in the community. Research and experience show that geography and place still matter.17 The Pew Research Center's survey on library usage found that a large proportion of Americans, even those who seldom visit a library, consider libraries important institutions in their geographic communities and believe that their communities would suffer a loss if the library closed.18 In an increasingly virtual world, physical library places are community assets. They: o
ESTABLISH PERSONAL CONNECTIONS that help define community needs and interests o
PROVIDE AN ANCHOR for economic development and neighborhood revitalization o STRENGTHEN COMMUNITY IDENTITY in ways that yield significant return on investment, including drawing people together for diverse purposes o
PROVIDE A SAFE AND TRUSTED LOCATION for community services such as health clinics, emergency response centers, small business incubators, workforce development centers and immigrant resource centers o
CREATE CONNECTING PLACES in new locations that draw people together—shopping malls, big box stores, airports and mobile buses PUBLIC LIBRARY USERS AND PROPONENTS ARE NOT A NICHE GROUP19 0 20 40 60 80 100
14 A RENEWED VISION OF THE PUBLIC LIBRARY "Libraries have always been an economic driver of communities," says Robert Harrison, city administrator of Issaquah, Washington. "Libraries are like Starbucks without the coffee: an important place to build social connections. Anyone can use it." The physical library will become less about citizens checking out books and more about citizens engaging in the business of making their personal and civic identities. As more information moves to digital formats, public libraries will hold less material locally in their physical collections. Library users will be able to access information digitally wherever it resides through library networks.
While traditional computer work stations remain important and in demand, personal or shared mobile devices that provide easy connections to library Wi-Fi and high-speed broadband networks are becoming a dominant form of connection. The reduction in physical materials, greater customer mobility and the desire for more collaboration and creation are changing the nature of the public library's physical space.20 The physical library must undergo a transition that embraces the openness and flexibility needed to thrive in a world of constant change. Central to this flexibility is creating spaces that can adapt to the changing operational models of libraries.
In an article for Library Journal, architect Peter Gisolfi contrasts "the ways we were" in the 20th century model—quiet, large areas of stacks and extensive collections of printed material, an imposing circulation desk, modest community room—with emerging trends that recognize varied and new uses. These trends range from greater transparency among spaces, larger spaces for children and teens, meeting and activity rooms of different sizes to accommodate public events and performances or coworking and collaboration and technology-centric spaces.
Gisolfi advises, "Whether you build a new library or transform an existing one, do not build the best library of the previous century. Create an environment that facilitates new patterns of interacting, learning and accessing information and is sufficiently flexible to accommodate changes that inevitably will come."21 The public library remains a destination for many users, serving many purposes— personal quiet time for reading, research or homework; supervised afterschool activities until parents get home from work; public events and performances; innovation labs, hacker and maker spaces; and coworking and collaboration spaces.
The library's virtual presence must be as engaging as it's phyical space and fully serve the library's mission built around equitable access, learning and civic development.