SUSTAINABLE DEVELOPMENT REPORT 2019 - Mediclinic Integrated ...
Page content transcription
If your browser does not render page correctly, please read the page content below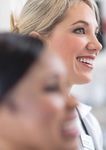 CONTENTS
1      Message from the Chief Executive Officer                 GLOSSARY
3      Report overview                                        Capitalised terms used in this report are defined in the
6      Corporate overview                                     Glossary on page 71.

9      Governance of sustainable development
                                                              CONTACT US
10     Stakeholder engagement
                                                              Mediclinic welcomes the opinions of its stakeholders. For any
22     Our material issues                                    suggestions or enquiries relating to this report, please contact:
22     Materiality Assessment
                                                              Mr Pieter van der Sandt
24     Material Issue 1: Developing an engaged and            Mediclinic Corporate Office
       productive workforce
                                                              PO Box 456
40 Material Issue 2: Minimising environmental impact          Stellenbosch 7599
53     Material Issue 3: Being an ethical and responsible     South Africa
       corporate citizen
                                                              Tel: +27 21 809 6500
70     Assurance                                              E-mail: pieter.vandersandt@mediclinic.com
71     Glossary                                               Website: www.mediclinic.com

MORE INFORMATION
This Sustainable Development Report is published as
part of a suite of reports by Mediclinic International plc
(the "Company" or "Mediclinic") in respect of the financial
year ended 31 March 2019, all of which are available on the
Company's website at https://investor.mediclinic.com/
results-centre/results-and-reports.

    2019 Annual Report and Financial Statements
    2019 Clinical Services Report
    2019 Sustainable Development Report
    2019 Notice of Annual General Meeting

This report was approved by the Clinical Performance and
Sustainability Committee on 17 May 2019.
MESSAGE FROM THE
CHIEF EXECUTIVE OFFICER
                  "SEIZING OPPORTUNITIES
                     SHOULD BE DONE IN A
                         SUSTAINABLE AND
                 RESPONSIBLE MANNER TO
                 ENSURE THAT COMPANIES,
                     AS GOOD CORPORATE
                CITIZENS, ARE IN THE LONG
                TERM ABLE TO MAINTAIN A
               POSITIVE IMPACT NOT ONLY
                    ON THEIR CLIENTS, BUT
               ALSO ON THE INDUSTRY, ON
               THE PLANET, AND ON THEIR
               EMPLOYEES, PARTNERS AND
                            SURROUNDING
                           COMMUNITIES."
                                                       Dr Ronnie van der Merwe
                                                             Chief Executive Officer

                        INTRODUCTION
                        The rapidly changing healthcare environment offers an
                        abundance of opportunities for companies that are poised
                        and ready to adapt to evolving regulatory requirements
                        and unique client needs. Seizing such opportunities should,
                        however, be done in a sustainable and responsible manner
                        to ensure that companies, as good corporate citizens, are
                        in the long term able to maintain a positive impact not only
                        on their clients, but also on the industry, on the planet, and
                        on their employees, partners and surrounding communities.

                        Guided by its purpose of enhancing the quality of life,
                        Mediclinic is refining its strategic goals to address current
                        industry challenges and ensure sustainability through the
                        best use of its exceptional knowledge base and world-class
                        infrastructure. During the year, the Group remained
                        committed to creating value for all stakeholders by following
                        a holistic approach that, in the context of our purpose,
                        balances financial returns with our ethical responsibility
                        toward its clients, its employees and the planet.

         MEDICLINIC INTERNATIONAL PLC | 2019 SUSTAINABLE DEVELOPMENT REPORT 1
MESSAGE FROM THE CHIEF EXECUTIVE OFFICER
(CONTINUED)

The Clinical Performance and Sustainability Committee, a         construction, and planning and commissioning of
Board sub-committee, is responsible for the annual review        additional future installations in progress.
of the Group's material sustainability issues, in accordance
                                                                 The Group is not only committed to employee
with the Group's Sustainable Development Policy. To avoid
                                                                 development and training across all its divisions, but also
duplication, a summary of our quality healthcare services
                                                                 provides financial and other necessary support toward
and how we create shareholder value can be found in the
                                                                 advancing healthcare education and research. The
2019 Annual Report; our clinical services are reviewed in
                                                                 Department of Health in Abu Dhabi approved research
detail in the 2019 Clinical Services Report. As such, this
                                                                 licences for all Mediclinic hospitals in this region with
Sustainable Development Report mainly focuses on our             29 active projects, 45% of which are conducted in
relationship with stakeholders and the following three           collaboration with Mohammed Bin Rashid University of
sustainability areas: our people, our planet and our             Medicine and Health Sciences ("MBRUHS"). Mediclinic
commitment to ethical, responsible corporate citizenship.        Middle East also supports various training initiatives in
                                                                 partnership with MBRUHS, Al-Jalila Children's Hospital
ACHIEVEMENTS                                                     Paediatric Residency Programme and the Fatima College
Throughout this report, you will find details relating to        of Health Sciences. We feel privileged to be able to
achievements made during the year. However, I would like         contribute to the future availability of healthcare skills by
to highlight a few points of specific interest.                  providing training opportunities to these students.

Employee engagement is key to our pursuit of ensuring a
                                                                 OUTLOOK
diverse, performance-driven and collaborative culture
                                                                 In July 2018, the Financial Reporting Council published an
which attracts talent and leverages on competencies
                                                                 amended United Kingdom ("UK") Corporate Governance
across all divisions. I am proud to report that the overall
                                                                 Code which expands on its corporate culture, stakeholder
participation rate in the annual Your Voice employee
                                                                 engagement and sustainability requirements. The Company
engagement programme increased to 82% (2018: 77%),
                                                                 welcomes these new requirements, which will apply to
considerably higher than the Healthcare overall peer
                                                                 Mediclinic in the 2020 financial year, and under the
participation rate of 78%. Engagement scores also
                                                                 guidance of the Board and its sub-committees are
increased Group wide, with the ratio of Engaged to
                                                                 reviewing any actions needed.
Actively Disengaged employees improving significantly.
I would like to commend the efforts of our dedicated             In closing, I am proud in the knowledge that Mediclinic is
human resources departments and line managers whose              trusted to create value, not only for our shareholders,
team work contributed greatly to this improvement                stakeholders and employees, but also in our industry and
through their continuous entrenchment of measurable              our communities. The Group is actively positioning itself to
action planning.                                                 sustainably increase this value in the longer term by
                                                                 aligning its goals to the evolving healthcare industry. I look
The installation of heat pumps at Hirslanden Klinik Belair
                                                                 forward to the Company's positive and productive impact
and AndreasKlinik significantly reduced energy
                                                                 in the year ahead.
consumption at these facilities. More details are available
in the Our Planet feature on page 42. In addition,
photovoltaic installations at seven Mediclinic Southern
Africa hospitals helped increase renewable energy
generated by 81.61% to 795 015kWh (2018: 437 765kWh),            Dr Ronnie van der Merwe
with another six photovoltaic installations under                Chief Executive Officer

                                                  MEDICLINIC INTERNATIONAL PLC | 2019 SUSTAINABLE DEVELOPMENT REPORT 2
REPORT
OVERVIEW
AWARDS AND ACCOLADES SUMMARY FOR THE REPORTING PERIOD
Group

A constituent of FTSE4Good*,                                         A constituent of FTSE/JSE
an index that recognises the performance of companies                Responsible Investment Index,
demonstrating strong environmental,                                  an index that recognises such companies listed
social and governance ("ESG") practices.                             on the JSE Ltd that meet the required FTSE Russell ESG
                                                                     rating.
*	FTSE Russell (the trading name of FTSE International Ltd and
   Frank Russell Company) confirms that Mediclinic has been
   independently assessed according to the FTSE4Good criteria,
   and has satisfied the requirements to become a constituent of
   the FTSE4Good Index Series. Created by the global index
   provider FTSE Russell, the FTSE4Good Index Series is designed
   to measure the performance of companies demonstrating strong
   ESG practices. The FTSE4Good indices are used by a wide variety
   of market participants to create and assess responsible
   investment funds and other products.                              Achieved Global B List status
                                                                     from the Climate Disclosure
                                                                     Project ("CDP") for water conservation
                                                                     and climate change actions.

Hirslanden

Ranked second in the                           17 out of its 18 hospitals                 Hirslanden Klinik Stephanshorn
                                                                                          certified by the Network of
healthcare sector among                        are registered as CO2-
                                                                                          Corporate Health Management
more than 500 enterprises in                   reduced businesses                         with the quality label
Switzerland and Liechtenstein by               by the Energy Agency of the Swiss
Best Recruiters, an independent                Private Sector on behalf of the Swiss
                                                                                          "Friendly Work Space",
recruitment study.                                                                        based on the recommendations of
                                               Federal Office of Energy, and were
                                               awarded with CO2 & kWh-reduced             Health Promotion
                                               certificates.                              Switzerland.

                                                  MEDICLINIC INTERNATIONAL PLC | 2019 SUSTAINABLE DEVELOPMENT REPORT 3
REPORT OVERVIEW (CONTINUED)

AWARDS AND ACCOLADES SUMMARY FOR THE REPORTING PERIOD
(CONTINUED)
Mediclinic Southern Africa

Mediclinic Southern Africa brand ranked
                                   14th in                                               Khanyisa
                                                             Mediclinic Midstream received the
the Top 20 Brand South Africa                                Service Excellence Award in the
rankings for 2018, being the top South African               category: Private Acute Care
healthcare provider for five years in succession according   Hospitals from the Gauteng Department of Health.
to Brand Finance and Brand Africa.

Aliné Hall (Clinical Quality Specialist:                     Dr Melanie Stander (Emergency
Mother and Child) was recognised                             Medicine Manager) received the
by The Forum for Professional                                Dr Cristina Costin International
Nurse Leaders                                                Emergency Medicine Award
in the category of individuals who have excelled in          by the American Academy of Emergency Medicine,
their individual endeavours and contributed to               an award which honours a female emergency physician
nursing leadership.                                          who has made a significant and sustained impact on the
                                                             development of emergency medicine in her country.

    Three hospitals included in Discovery Health's Top 20 Private Hospitals in
           South Africa 2018, based on the results of patient surveys.

Mediclinic Middle East

Mediclinic City Hospital was named the winner
                                 of                                                       Superbrand
                                                             Mediclinic Middle East was awarded
the Healthcare Innovation Award by                           status by the UAE Superbrands
Dubai Healthcare City Authority,                             Council for 2019, in addition to awards
acknowledging the hospitals work in Robotic Knee Surgery     received in 2015, 2016 and 2018.
which saw two patients undergo partial and total knee
replacements using a robotic system for the first time in
the Middle East.

                                              MEDICLINIC INTERNATIONAL PLC | 2019 SUSTAINABLE DEVELOPMENT REPORT 4
REPORT OVERVIEW (CONTINUED)

SCOPE                                                             NON-FINANCIAL INFORMATION
This report provides stakeholders with an overview of             STATEMENT
the most important sustainability initiatives of each             The Company is required to include a non-financial
of Mediclinic's divisions in Switzerland, Southern Africa         information statement in its annual strategic report, in
(South Africa and Namibia) and the United Arab Emirates           accordance with the Companies, Partnerships and Groups
("UAE") (collectively, the "Group") for the year ended            (Accounts and Non-financial Reporting) Regulations 2016.
31 March 2019, except where stated otherwise. Most of the         The regulations implemented the European Union Non-
environmental data, for example, is reported on in respect        financial Reporting Directive 2014/95/EU which requires
of the 2018 calendar year.                                        disclosure of information about policies, risks and
                                                                  outcomes regarding:
Mediclinic reports on its material issues per division, as this
                                                                  •• employee matters – refer to our Material issue 1:
is the level at which the sustainability initiatives are
                                                                    Developing an engaged and productive workforce;
implemented and performance data is collected. Group-
                                                                  •• environmental matters – refer to our Material issue 2:
level information and initiatives are also included, where
                                                                    Minimising environmental impact; and
such information is available.
                                                                  •• social, human rights, as well as anti-corruption and
This report does not cover Mediclinic's 29.9% interest in the       anti-bribery matters – refer to our Material issue 3:
Spire Healthcare Group plc, a leading private healthcare            Being an ethical and responsible corporate citizen.
group listed on the London Stock Exchange and based in            The Company's Non-financial Information Statement
the UK.                                                           appears on page 100 of the 2019 Annual Report and
                                                                  Financial Statements.
REPORTING GUIDELINES
Mediclinic reports in accordance with the core option of          PERFORMANCE DATA
the Sustainability Reporting Standards developed by               In some instances, figures in the 2018 Sustainable
the Global Reporting Initiative ("GRI Standards"). The            Development Report differ from figures in the 2019
GRI Standards Disclosure Index, which identifies the              Sustainable Development Report where additional
location of the standard disclosures, is published on the         information was subsequently obtained or where, in certain
Company's website at www.mediclinic.com.                          instances, the inclusion and exclusion criteria changed.

                                                  MEDICLINIC INTERNATIONAL PLC | 2019 SUSTAINABLE DEVELOPMENT REPORT 5
CORPORATE
                                                                                                                                                        About Mediclinic
                                                                                                                                                        Mediclinic is an international private

OVERVIEW                                                                                                                                                healthcare services group, established
                                                                                                                                                        in South Africa in 1983, with divisions in
                                                                                                                                                        Switzerland, Southern Africa (South Africa
AT A GLANCE                                                                                                                                             and Namibia) and the UAE.
To enhance the quality of life.
Mediclinic is focused on providing specialist-orientated, multi-disciplinary services across the continuum of care in such
                                                                                                                                                        The Group's core purpose is to enhance the
a way that the Group will be regarded as the most respected and trusted provider of healthcare services by patients,                                    quality of life.
medical practitioners, funders and regulators of healthcare in each of its markets.
                                                                                                                                                        The Company's primary listing is on the
                                                                                                                                                        LSE in the UK, with secondary listings on
                  UNITED KINGDOM                                                                                             United Kingdom             the JSE in South Africa and the Namibian
                  29.9% investment in Spire Healthcare Group plc.
                                                                                                                                                        Stock Exchange ("NSX") in Namibia. The
                  For more information, please refer to page 38 of the 2019 Annual Report and visit:
                  www.spirehealthcare.co.uk
                                                                                                                                      Switzerland       Group's registered office is in London, UK.

                                                                                                                                                        Mediclinic also holds a 29.9% interest in Spire
                  SWITZERLAND                                                                                                                           Healthcare Group plc, a leading UK-based
                  With continuing regulatory changes during the year in Switzerland, Hirslanden is adapting                                             private healthcare group listed on the LSE.
                  to the evolving outpatient environment while delivering ongoing cost management and
                  efficiency savings which, along with seasonal benefits, delivered an improved second-half
                  financial performance.
                  For more information, please refer to page 62 of the 2019 Annual Report and visit:
                  www.hirslanden.ch
                                                                                                                                                                                    United Arab Emirates

                  UNITED ARAB EMIRATES
                  The new Mediclinic Parkview Hospital in Dubai was successfully opened in September 2018,
                  six months ahead of the original schedule. Revenue and EBITDA growth achieved during the
                  year are expected to continue over the medium term as the benefits from investments support
                  the operational delivery of the division.
                  For more information, please refer to page 71 of the 2019 Annual Report and visit:
                  www.mediclinic.ae

                  SOUTHERN AFRICA
                  Mediclinic's continued strategic focus to invest across the continuum of care resulted in
                  the expansion of the division's sub-acute hospital, day case and outpatient clinics during

                                                                                                                                                                                        77                        5
                  the year. The investment in the Intercare group, completed in November 2018, supported
                  revenue and patient growth with a strong operational focus delivering broadly stable
                  EBITDA margins.                                                                                                                                                      Hospitals           Sub-acute hospitals

                  For more information, please refer to page 67 or visit: www.mediclinic.co.za
                                                                          www.mhr.co.za
                                                                          www.er24.co.za

                                                                                                                                                                                         12                       21
                                                                                                                              Southern Africa                                       Day case clinics        Outpatient clinics

                                                                                                                                                             32 398               11 359                       445
                                                                                                                                                                Employees           Inpatient beds              Theatres

                                                                                                                                                    MEDICLINIC INTERNATIONAL PLC | 2019 SUSTAINABLE DEVELOPMENT REPORT 6
AT A GLANCE (CONTINUED)

"WE ARE ADAPTING THE BUSINESS
TO ADDRESS THE CHANGING
LANDSCAPE AND TO CAPITALISE
ON GROWING OPPORTUNITIES IN
THE GLOBAL HEALTHCARE
SERVICES SECTOR."
Dr Ronnie van der Merwe
Chief Executive Officer

                                                 12 DAY                                           11 359 INPATIENT
 77 HOSPITALS
                                                 CASE CLINICS                                     BEDS

 Switzerland                        18           Switzerland                           2          Switzerland                     1 916
 Southern Africa                    52           Southern Africa                       8          Southern Africa                 8 517
  South Africa                      49           UAE                                   2          UAE                               926
  Namibia                              3
 UAE                                   7

 5 SUB-ACUTE                                     21 OUTPATIENT                                    445
 HOSPITALS                                       CLINICS                                          THEATRES

 Southern Africa                       5          Switzerland                          3          Switzerland                        112

                                                  UAE                                 18          Southern Africa                   296

                                                                                                  UAE                                37

 32 398 EMPLOYEES

                                                             Permanent                                        Full-time equivalents

 Switzerland                                                      10 442                                                         8 303

 Southern Africa                                                  15 804                   19 646 (including agency employees)

 UAE                                                                6 152                                                         6 152

 EMPLOYEE ENGAGEMENT                            CONTROLLABLE EMPLOYEE                         PATIENT EXPERIENCE
 (MAXIMUM SCORE OF 5)                           TURNOVER

 Switzerland                           4.01     Switzerland                           6.9%    Switzerland                         87.6%

 Southern Africa                       3.94     Southern Africa                       7.6%    Southern Africa                    82.2%

 UAE                                   4.02     UAE                                   6.7%    UAE                                85.6%

 Refer to page 85 of the 2019 Annual            Refer to page 80 of the 2019 Annual           Refer to page 43 of the 2019 Annual
 Report for more information.                   Report for more information.                  Report for more information.

Refer to the Investments in Subsidiaries, Associates and Joint Ventures annexed to the consolidated annual financial statements for more
information on the Group's ownership structure.

                                  MEDICLINIC INTERNATIONAL PLC | 2019 SUSTAINABLE DEVELOPMENT REPORT                                       7
CORPORATE OVERVIEW (CONTINUED)

BUSINESS MODEL

  PURPOSE                              OUR ASSETS AND RESOURCES                                                                OUR STRATEGY TO DELIVER VALUE                                              WHAT WE DELIVER

  Mediclinic's purpose is to

  ENHANCE                              Strong financial position                                                               2019 STRATEGIC OBJECTIVES                                                  Mediclinic's business model is aimed
                                       Mediclinic has a strong financial profile, underpinned by an extensive property         Putting Patients First                                                     at delivering quality healthcare
  THE QUALITY                          portfolio. The Group has good access to capital, a disciplined capital allocation
                                                                                                                               Patients are at the core of everything Mediclinic does. The Group
                                                                                                                                                                                                          services, in particular, and at
                                       approach and invests for growth.                                                                                                                                   sustaining growth and creating value
  OF LIFE.                             See the Financial Review on page 29 of the 2019 Annual Report for
                                                                                                                               strives to deliver superior clinical performance through efficient
                                                                                                                                                                                                          for its stakeholders, in general.
                                                                                                                               structures, processes and outcomes, in accordance with its clinical
                                       more information.                                                                       performance framework.
                                       Facilities and technology                                                                                                                                          Quality healthcare services
VISION                                                                                                                         Improving efficiencies                                                     During the year, the clinical performance across
                                       The Group provides high-quality healthcare facilities and continuously invests in the
                                                                                                                               By using the Group's combined international capacity and effective         the Group made good progress and several
TO BE PREFERRED                        expansion and maintenance of these facilities, as well as in new technology.
                                                                                                                               collaboration, it is able to achieve efficiencies through the principles   patient safety and clinical effectiveness
                                       See the Divisional Reviews from page 62 of the 2019 Annual Report for
LOCALLY AND                            more information.
                                                                                                                               of simplification, standardisation and centralisation.                     indicators showed improvement. In addition,
                                                                                                                                                                                                          many initiatives in support of clinical
RESPECTED                              Engaged employees                                                                       Continuing to grow                                                         performance and quality improvement were
INTERNATIONALLY                        The Group employs more than 32 000 employees. Mediclinic believes that client           Mediclinic has a record of investing in carefully selected capital
                                                                                                                                                                                                          launched and completed.
                                       experience depends highly on interaction with its employees; those working with         projects and has demonstrated the ability to integrate and extract         See the Clinical services overview on page 41
                                       and for the Group are highly valued. Fair labour practices are followed and             value from acquisitions and expansions of existing facilities.             of the 2019 Annual Report for more information.
We will be preferred                   competitive remuneration, training and development opportunities are offered.
locally for:                           Continuous investment in the training and development of employees creates a            Adapting to a changing business environment                                Shareholder value
• delivering excellent patient care;   highly trained, client-oriented workforce and talent pipeline.
                                                                                                                               By positioning itself to effectively respond to changes in                 Mediclinic seeks to deliver sustainable long-
• ensuring aligned relationships       The Group's overall employee engagement grand mean score, as measured by the            the business environment, the Group is able to minimise its                term shareholder value through return on
  with doctor communities;             Gallup® Employee Engagement Profile survey, increased meaningfully in all divisions     risk exposure.                                                             invested capital. While recent profitability has
• being an employer of choice,         during the 2018 survey. The improvement in the central themes indicated a positive
                                                                                                                                                                                                          challenged the achievement of appropriate
                                       return on the resources invested in supporting initiatives and this approach will be
  appointing and retaining
                                       continued based on the most recent results. The participation rate also increased       KEY STRATEGY ENABLERS                                                      returns, the invested capital of the Group
  competent staff;                                                                                                                                                                                        remains underpinned by a philosophy of
                                       from 77% in the previous financial year to 82% in this reporting period.                • Invest in employees
• building constructive                                                                                                                                                                                   property ownership.
  relationships with all               See the Sustainable development overview on page 76 of the 2019 Annual Report           • Invest in ICT
  stakeholders; and                    for more information.                                                                   • Invest in analytics                                                      The Company's diligent approach to financial
                                                                                                                                                                                                          management across the Group presents
• being a valued member of
                                       Operational expertise                                                                   See Our strategy, goals and progress on page 18 for of the                 Mediclinic with medium-term sustainability and
  the community.
                                       Mediclinic has an experienced Board and management team. The Group's clinical           2019 Annual Report more information.                                       flexibility to invest in incremental growth
                                       expertise is a critical element of its business, enabling it to provide quality                                                                                    propositions across the continuum of care;
We will be respected                   healthcare services. Deep operational expertise delivers a seamless patient             RISK MANAGEMENT                                                            manage the level of debt to covenants across
internationally for:                   experience, underpinned by high-quality nursing care.
                                                                                                                               The Group has established an integrated and effective risk
                                                                                                                                                                                                          all divisions; and improve shareholders returns.
• delivering measurable quality        See the Clinical services overview on page 41 of the 2019 Annual Report for             management framework wherein important and emerging risks are              See the Financial Review on page 29 of the
  clinical outcomes;                   more information.                                                                       identified, assessed and managed. The framework is aligned to and          2019 Annual Report for more information.
• continuing to grow as a                                                                                                      supports the Group's strategy.
  successful international
                                       Sound relationships
                                       Mediclinic is committed to ensuring a high standard of ethics, social responsibility,   See Risk management, principal risks and uncertainties on
  healthcare group;
                                       accountability, cooperation and transparency. The Group maintains excellent             page 55 of the 2019 Annual Report for more information.
• enforcing good corporate
  governance; and                      relationships with key stakeholders through regular engagement with employees,
                                       funders, patients, supporting medical practitioners, suppliers, government and
• acting as a responsible
                                       communities.
  corporate citizen.
                                       Any initiative to improve the quality of clinical care needs the support and
                                       engagement of the treating medical practitioners. For this reason, the Group
Our relentless focus                   openly acknowledges its supporting medical practitioners as a key stakeholder and
                                       is actively involved with various programmes to engage with them.
on patient needs will
                                       See the Corporate Governance Statement on page 114 of the 2019 Annual Report
create long-term                       for more information.
shareholder value and
                                       Responsible environmental management
establish Mediclinic as                The Group is committed to efficient energy use in all its facilities and continuously
a leader in the global                 strives to reduce water consumption and carbon emissions, with an increasing
healthcare industry.                   number of its facilities certified to the ISO 14001 standard.
                                       See the Sustainable development overview on page 76 of the 2019 Annual Report
                                       for more information.

                                                                                                                                                                              MEDICLINIC INTERNATIONAL PLC | 2019 SUSTAINABLE DEVELOPMENT REPORT 8
GOVERNANCE OF
SUSTAINABLE DEVELOPMENT
MANAGEMENT APPROACH                                               divisions should (or choose to) comply with, regulatory
                                                                  compliance risk is an integral risk management focus area
Mediclinic takes a sustainable, long-term approach to
                                                                  across the Group.
business, putting patients at the heart of its operations and
delivering consistent high-quality healthcare services. To        Satisfactory progress was made against the three-year
deliver on these priorities, the Group upholds the highest        compliance monitoring programme that was developed.
standards of governance and ethical behaviour across its          No major findings or weaknesses were identified.
divisions; invests significant time and resources in
                                                                  The assurance of regulatory compliance risk depends on
recruiting and retaining skilled employees; places
                                                                  risk and control self-assessments. There is an ongoing drive
considerable value on investing in its facilities and
                                                                  to increase the independent assurance of key compliance
equipment; and respects the communities and environment
                                                                  risks. This will be achieved by efficiently applying the
in the areas in which it operates.                                combined assurance approach.
Mediclinic is committed to being a responsible corporate          Comprehensive information on the Group's risk
citizen. This commitment is reflected in its business strategy,   management approach, principal risks and uncertainties,
which focuses not only on maintaining its financial               and compliance management is included in the report
performance, but also on managing its social and                  on Risk management, principal risks and uncertainties in
environmental impacts and conducting its business fairly          the 2019 Annual Report.
and ethically to ensure that the business operates on a
long-term, sustainable foundation.                                GOVERNANCE STRUCTURES
The Group aims to embed high ethical standards and                The Clinical Performance and Sustainability Committee
responsible business practices in the Company through its         assists the Board of Directors in ensuring that the
corporate values, principles and policies. The Group's Code       Group is and remains a responsible corporate citizen
of Business Conduct and Ethics (the "Ethics Code"),               by monitoring the sustainable development and
Sustainable Development Policy and Group Environmental            performance of the Group. The Clinical Performance

Policy codify Mediclinic's commitment to conducting               and Sustainability Committee reports on its role,
                                                                  composition and activities during the year under
business responsibly and sets out its approach to managing
                                                                  review in the 2019 Annual Report.
its resources in a sustainable manner.
                                                                  Additionally, the Clinical Performance and Sustainability
                                                                  Committee assists the Board in promoting a culture of
   The Group's policies are available in the
                                                                  excellence in patient safety, quality of care and patient
   governance section of the Company's website at
                                                                  experience by, inter alia, monitoring the clinical
   www.mediclinic.com
                                                                  performance of the Group. Comprehensive information
                                                                  on the Group's clinical performance is included in the
These policies are reviewed annually by the Clinical              2019 Annual Report and the 2019 Clinical Services Report
Performance and Sustainability Committee, with                    respectively.
recommendations to the Board as part of the Company's
                                                                  As part of its role to oversee audit, internal control and risk
annual policy review process.
                                                                  management, the Audit and Risk Committee is responsible
Effective risk management remains a key aspect in the             for reviewing the principal risks of the Group, including
management approach. The objective is to establish an             those related to material sustainability issues. The Audit
integrated and effective risk management framework                and Risk Committee ensures that a combined assurance
within the Group where significant and emerging risks are         model is applied to provide a synchronised approach to all
identified, quantified and effectively managed.                   assurance activities. The Audit and Risk Committee reports
                                                                  on its role, composition and activities during the year under
Compliance with all relevant legislation, regulations,
                                                                  review in the 2019 Annual Report.
accepted standards or codes is integral to the Group's risk
management process and is monitored continuously. Given           The Chief Corporate Services Officer, Mr Gert Hattingh,
the large volume of legislative and regulatory requirements       is the most senior executive manager responsible for
applicable to the Group in each of the jurisdictions in which     coordinating sustainable development throughout
it operates, as well as various industry standards that the       the Group.

                                                MEDICLINIC INTERNATIONAL PLC | 2019 SUSTAINABLE DEVELOPMENT REPORT 9
STAKEHOLDER
ENGAGEMENT
Mediclinic's commitment to stakeholders to conduct its          its stakeholders; and (c) communicating with them
business in a responsible and sustainable manner, and to        regularly and effectively. Efficient communication with
respond to stakeholder needs, is entrenched in the Group's      stakeholders remains fundamental in maintaining
values and supported by the Ethics Code.                        Mediclinic's corporate reputation as a trusted and
                                                                respected provider of healthcare services in each of its
Mediclinic's key stakeholders are those groups who have a
                                                                divisions and in positioning itself as a leading international
material impact on, or are materially affected by, Mediclinic
                                                                private healthcare services group.
and its operations, including: patients, medical
practitioners, employees and trade unions, suppliers,           Various means of communication are used to engage with
healthcare funders, government and authorities, industry        stakeholders, which serve as an impact assessment to
associations, investors, the community and the media. The       assess stakeholders' needs and effectively respond to
Group's key stakeholders, methods of engagement, topics         those needs. Stakeholders' legitimate expectations have
discussed or concerns raised are outlined in the following      been taken into account in setting the Group's key
pages. The Board's engagement with stakeholders is also         sustainability priorities, as reported on throughout this
reported on in the Corporate Governance Statement in            report. The Group continues to improve its use of online
the 2019 Annual Report.                                         communication with its stakeholders by way of its
                                                                corporate website and webcasting.
Mediclinic is committed to (a) publicly reporting on its
sustainability performance; (b) remaining accountable to

                                              MEDICLINIC INTERNATIONAL PLC | 2019 SUSTAINABLE DEVELOPMENT REPORT 10
STAKEHOLDER ENGAGEMENT (CONTINUED)

                                                        PATIENTS
The well-being of the Group's patients forms the foundation of the business with Mediclinic's core purpose being to
enhance the quality of life of patients. This is achieved by providing comprehensive high-quality services in such a
way that the Group is regarded as the most respected and trusted provider of healthcare by patients, medical
practitioners and funders of healthcare in each of its markets.

KEY TOPICS AND CONCERNS
••   Delivery of quality, safe and cost-effective healthcare
••   Best possible clinical outcomes
••   Striving to offer facilities and technology of an international standard
••   Ensuring the best possible patient experience
••   Respecting the needs and satisfaction levels of patients
••   Access to facilities and affordability of healthcare
••   Health awareness and information
••   Patient and family engagement before, during and after treatment
••   Personal data privacy

METHODS OF ENGAGEMENT
•• Patient Experience Index surveys
     Mediclinic benchmarks and publicly reports on patient experience at divisional level through Press Ganey®, an
     internationally recognised leading provider of patient experience measurement for healthcare organisation across
     the continuum of care. Patients are surveyed after discharge and this valuable feedback helps Mediclinic better
     understand patient needs and adapt care services accordingly. The survey includes focused priorities to ensure
     quality improvement initiatives in appropriate areas. A medical practice survey is conducted in Mediclinic Middle East
     day case clinics and outpatient clinics.
     More than 75 000 patient surveys were collected during the financial year. In addition, Hirslanden must comply
     with the survey of the Swiss National Association for Quality Development ANQ. Refer to Figures 1 and 2.
     More information on patient experience can be found in the 2019 Clinical Services Report available on the
     Company's website at www.mediclinic.com.
••   Systematic patient rounds during hospital stay
••   24-hour helplines for medical and facility enquiries linked to health campaigns
••   Health awareness days with free health checks
••   Brochures with hospital-specific information
••   Websites and blogs offering health-related information
••   Comprehensive integrated social media – Facebook, Twitter, LinkedIn and YouTube
••   Client alliance programmes aimed at increasing the value-added offering to patients, such as Hirslanden Baby,
     Hirslanden Healthline, Hirslanden Privé and Hirslanden Préférence in Switzerland; and Mediclinic Baby and
     Mediclinic Prime in Southern Africa
••   Hospital magazines with health-related information, such as the Mediclinic Family magazine in Southern Africa
••   New websites for Mediclinic International plc, Hirslanden as well as ER24, built on a new and engaging digital web
     platform in order to enhance the customer digital journey, share content and make use of synergies across the Group

RESPONSE TO STAKEHOLDER EXPECTATIONS
•• Putting Patients First is a key strategic objective for the Group. To this end, Mediclinic continues to invest in its people,
     clinical facilities and technology. The Group's international scale enables it to unlock further value by promoting
     collaboration and best practice, extracting operational synergies and delivering cost efficiencies through global
     procurement. See the 2019 Clinical Services Report available on the Company's website at www.mediclinic.com.
••   The Group contributes toward a sustainable healthcare system with improved access and affordability through
     continuously focusing on efficiencies and cost-effectiveness; conducting tariff negotiations with funders in a fair
     and transparent manner; expanding facilities based on need; pursuing joint initiatives with government; and actively
     participating in healthcare reform.
••   Patient experience programmes have been introduced focusing on elements such as improved caregiver empathy
     and communication, food service processes aimed at enhancing the patient experience and safety, as well as
     effective management of complaints in accordance with patient rights and service recovery goals.
••   A Group Data Privacy project, launched during 2017, continues in force to improve privacy and data protection
     measures and ensure compliance with applicable data privacy legislation.
••   Health information is communicated to patients in various ways, such as the 24-hour helpline, health awareness days,
     assisting the South African Department of Health on diabetes and heart and stroke campaigns.

                                                MEDICLINIC INTERNATIONAL PLC | 2019 SUSTAINABLE DEVELOPMENT REPORT 11
STAKEHOLDER ENGAGEMENT (CONTINUED)

                                                  PATIENTS (continued)

FIGURE 1: INPATIENT PATIENT                                              FIGURE 2: MEDICLINIC MIDDLE EAST
EXPERIENCE INDEX (overall mean score)*                                   OUTPATIENT CLINICS PATIENT
                                                                         EXPERIENCE INDEX (overall mean score)***

                                                          87.7
Switzerland**
                                                          87.6                                                                      87.7

                                                                                                                               80.8

      Southern                                         81.8
                                                                 0.96             UAE
        Africa                                         82.2
                                                                                                                                         0.96
                                                                                                                                 82.2
                                                       83.4
       UAE***
                                                         85.6
                                                                                                                                  85.6

                        2018             2019                                                     2018            2019

 Notes:
 * 	Standard questions only. The statistics for the reporting period for Switzerland does not include Clinique des Grangettes.
 **	Two questions were accidentally removed from the standard question section in relation to Switzerland. Mediclinic Middle East
      also has one standard question which has been omitted.
 ***	The medical practice survey measures the patient experience with providers at a medical practice site including offering single-
      specialty and multi-specialty care services. The type of care experienced might be primary or specialty care. The survey is
      implemented at Mediclinic Middle East outpatient clinics, with the day case clinics to follow.

                                              MEDICAL PRACTITIONERS
 Any initiative to improve the quality of clinical care needs the support and engagement of the treating medical
 practitioners. For this reason, the Group is actively involved with various programmes to engage with its supporting
 medical practitioners, Medical practitioner-specific compacts are being established in each division. This entails an
 agreement between Mediclinic and a specific medical practitioner that illustrates the mutually beneficial expectations
 and commitments that the parties agree upon to enable a specific hospital to move toward a shared goal.

 KEY TOPICS AND CONCERNS
 ••   Quality of and access to facilities and equipment
 ••   Patient safety
 ••   Quality nursing care
 ••   Technology of international standard
 ••   Involvement in strategic clinical issues
 ••   Recruitment, monitoring and retention of skilled medical practitioners
 ••   Continuing medical education of employed and affiliated medical practitioners
 ••   Impact of new Electronic Health Record ("EHR") at Hirslanden and Mediclinic Middle East

                                                    MEDICLINIC INTERNATIONAL PLC | 2019 SUSTAINABLE DEVELOPMENT REPORT 12
STAKEHOLDER ENGAGEMENT (CONTINUED)

                              MEDICAL PRACTITIONERS (continued)

METHODS OF ENGAGEMENT
••   Regular meetings with medical practitioners
••   Participation in hospital clinical committees
••   Continuous professional education events
••   Electronic newsletters
••   Elaborated medical practitioners' engagement concept with various networking and know-how exchange events
     in Switzerland on national and local level
••   Dedicated medical practitioner portals in Switzerland and Southern Africa, with continuous professional education
     and patient demographics functionality being piloted
••   Medical practitioner participation in hospital management through the boards of various hospital subsidiary
     companies in Southern Africa
••   Launch of Healthcare Innovation Award at Mediclinic Middle East
••   Bi-annual medical practitioner engagement events in all three regions at Mediclinic Middle East

RESPONSE TO STAKEHOLDER EXPECTATIONS
•• A referral network model is in place where Group representatives meet regularly with medical practitioners and
   their employees to discuss their needs and build the relationship between the hospital and the supporting specialists,
   as well as between the supporting specialists and the referring general practitioner.
•• The continued focus on clinical quality, provision and maintenance of high-quality hospital infrastructure, excellent
   patient and medical practitioner satisfaction levels, employee development and training to maintain and improve
   quality service delivery, support of external training institutions, and employee recruitment and retention are
   elements of the key priorities set by the Group. Refer to Material Issue 1: Developing an engaged and productive
   workforce on page 24, as well as the 2019 Clinical Services Report available on the Company's website at
   www.mediclinic.com.

                                  EMPLOYEES AND TRADE UNIONS
The Group's employees are a highly valued asset; their trust and respect are paramount to Mediclinic's success.
Acknowledging and responding to employee needs through effective communication and sound relations are vital
components of being regarded as an employer of choice among existing and prospective employees and important
in maintaining an engaged and loyal workforce. The Group aims to achieve a common awareness of the financial and
economic factors affecting the performance of the Company among employees.

KEY TOPICS AND CONCERNS
••   Employee training and development
••   Recognition and competitive remuneration
••   Acknowledgement of employee behavioural contribution
••   Freedom of association
••   Ethical leadership
••   Fair working conditions
••   Recruitment and retention of skilled employees
••   Shortage of nurses and skilled employees

                                            MEDICLINIC INTERNATIONAL PLC | 2019 SUSTAINABLE DEVELOPMENT REPORT 13
STAKEHOLDER ENGAGEMENT (CONTINUED)

                        EMPLOYEES AND TRADE UNIONS (continued)

METHODS OF ENGAGEMENT
••   Annual Your Voice employee engagement surveys through Gallup®, an internationally recognised service provider
••   Internal communication audits, as required
••   Intranet and social media – Facebook, Twitter, LinkedIn and YouTube
••   Newsflashes and regular electronic updates to the Group
••   Regular employee performance reviews
••   Leadership video conferences and roadshows
••   Employee wellness programmes
••   Formal recognition system
••   Locality forum meetings to address employee concerns
••   Regular communication by the divisional CEOs
••   Employee magazines and newsletters, such as Our World in Southern Africa and Apropos in Switzerland
••   Nominated NED for Workforce Engagement

RESPONSE TO STAKEHOLDER EXPECTATIONS
•• Employee recruitment and retention, employee development and training, remuneration, and employee satisfaction
   and engagement are all elements of the material sustainability issues of the Group. See Material Issue 1: Developing
   an engaged and productive workforce on page 24.
•• Market-related salaries and benefits are offered to employees based on the principles of internal equity, external
   equity and affordability.
•• Your Voice employee engagement surveys across all divisions to measure levels of engagement; identify gaps at a
   departmental level; and support line managers to implement action plans to address concerns.

                                                   SUPPLIERS
Mediclinic believes in building long-term relationships with suitable suppliers and establishing relationships of mutual
trust and respect. The Group relies on its suppliers to deliver products and services of the highest quality in line with
Company standards, in order to enable Mediclinic to provide quality healthcare services.

KEY TOPICS AND CONCERNS
•• Supply Chain Risk Management Policy
•• Product quality
•• Cost-effectiveness
•• Product liability insurance
•• Availability of products and services and the ability to provide support
•• Compliance with applicable regulatory requirements and quality standards
•• Fair and transparent negotiations
•• Timeous payments
•• Appropriate technology relevant to each division or facility (Health Technology Assessments are required for
   high-value investments or for implementation of new technologies – refer to the 2019 Clinical Services Report
   available on the Company's website at www.mediclinic.com)
•• Training of employees and users
•• Broad-based black economic empowerment ("B-BBEE") discussions on improvement of supplier scorecard (in
   Southern Africa)

                                            MEDICLINIC INTERNATIONAL PLC | 2019 SUSTAINABLE DEVELOPMENT REPORT 14
STAKEHOLDER ENGAGEMENT (CONTINUED)

                                           SUPPLIERS (continued)

METHODS OF ENGAGEMENT
••   Regular meetings with suppliers
••   Regular business reviews with top suppliers
••   Strategic quarterly review with top 30 suppliers (in Southern Africa)
••   Monthly review of global contracts to track performance
••   Contract negotiations and management post-signature
••   Electronic product approval processes for existing suppliers (in Southern Africa)
••   Product demonstrations and evaluations and training on product specifications
••   Visits to local and international trade fairs
••   Visits to and inspection of supplier and manufacturer facilities
••   Annual Modern Slavery Act questionnaire to suppliers

RESPONSE TO STAKEHOLDER EXPECTATIONS
•• The Group is focused on streamlining and centralising its procurement processes to improve efficiency and cost-
     effectiveness.
•• Formal procurement processes apply to tenders, contracting and preferred supplier agreements.
•• Mediclinic's international procurement initiatives aim to unlock synergies and to implement standardisation for the
     greater benefit of the Group.
•• A Group Purchasing Organisation ("GPO") supports global sourcing and unlocking more cost-effective supply chains
     through direct imports of selected surgical and consumable products.
•• The Group continues to implement its strategy to rationalise the number of suppliers to enable growth with selected
     key partners and thereby strengthen negotiations.
•• Product and supplier selection is guided by, inter alia, the provisions of the UK Modern Slavery Act 2015. The
     Company conducts business mainly with major international suppliers, who are also publicly committed to protecting
     human rights. None of the Group's services is seasonal and, as such, the risk of modern slavery or human trafficking
     exists. Although the Group is confident that the risk is minimal, key manufacturing facilities are visited regularly to
     verify compliance. A link to the Company's Modern Slavery and Human Trafficking Statement can be found on the
     home page of the Company's website at www.mediclinic.com.

                                           HEALTHCARE FUNDERS
All role players in healthcare funding, such as the medical insurance companies and schemes, administrators and
managed care companies, play a key role in Mediclinic's business, with privately insured patients remaining the
Group's largest client base.

KEY TOPICS AND CONCERNS
••   Quality of care delivered in hospitals and the patient experience
••   Integrated clinical services
••   Efficient cost management of healthcare
••   Hospital network arrangements, which limit the patients' choice of hospitals in exchange for a reduced tariff from
     the hospitals
••   Healthcare provider price regulation in Switzerland and the UAE with diagnostic-related groupings ("DRGs") in Dubai
     to be implemented in 2019
••   Pay-for-quality penalties planned by both the Abu Dhabi and Dubai authorities
••   Health Information Exchange in Abu Dhabi was given highest priority by regulators
••   Regulated eHealth initiatives

                                              MEDICLINIC INTERNATIONAL PLC | 2019 SUSTAINABLE DEVELOPMENT REPORT 15
STAKEHOLDER ENGAGEMENT (CONTINUED)

                                  HEALTHCARE FUNDERS (continued)

METHODS OF ENGAGEMENT
•• Regular meetings regarding possible cost savings, clinical quality and healthcare delivery improvements
•• Annual tariff negotiations
•• Regular meetings
•• Participation in conferences and seminars
•• Hirslanden maintains good relationships with government bodies; several employees are members of cantonal
   parliaments and are regularly represented on ad hoc expert boards
•• Mediclinic Southern Africa is represented on a number of industry bodies such as South African Nursing Council,
   South African Pharmacy Council, as well as through Hospital Association of South Africa ("HASA") on the Presidential
   Health Summit
•• CEO of Mediclinic Middle East is a member of the Department of Health's strategic advisory board in Abu Dhabi
•• Mediclinic Middle East is represented by senior management on several established industry committees on clinical
   quality and price regulation in both Dubai and Abu Dhabi

RESPONSE TO STAKEHOLDER EXPECTATIONS
•• The 2019 Clinical Services Report available on the Company's website at www.mediclinic.com provides a detailed
     overview of the Group's clinical governance and performance.
•• Transforming from an infrastructure provider to a healthcare systems provider is a key strategic objective for the
     Group. See Our strategy, goals and progress included in the 2019 Annual Report and the 2019 Clinical Services
     Report available on the Company's website at www.mediclinic.com.
••   Tariff negotiations with funders are conducted in a transparent and fair manner.
••   In terms of quality and patient safety, Mediclinic shares relevant studies and information to address healthcare
     funder concerns.
••   Care Expert is an integrated care product in Mediclinic Southern Africa that drives value by further optimising overall
     hospital efficiency and clinical quality. This aims to align healthcare providers more closely and transform from a
     fee-for-service environment to a value-based model of care. Hip and knee replacement surgeries are the first of the
     Care Expert products that have been successfully contracted with an increased number of key stakeholders who
     have agreed to participate, and who saw an increased benefit in the coordination of care in the reporting period.
••   Mediclinic Middle East established a Clinical Utilisation Committee in September 2016 under the leadership of the
     Chief Clinical Officer. This committee monitors utilisation trends by medical practitioners against peer benchmarks,
     both proactively and in response to queries by funders. The success of the committee's work during the reporting
     period is evidenced by positive feedback from both the Abu Dhabi regulators and Daman, the most active funder in
     engaging providers in such matters.
••   Over the past few years, both the Abu Dhabi and Dubai regulators have introduced quality measures and key
     performance indicators ("KPIs"), which will in time be linked to reimbursement.
••   Establishing criteria for Centres of Excellence in Abu Dhabi is a further initiative currently in progress by the regulator
     to ensure minimum case volumes per unit, and Mediclinic Middle East is actively involved in the consultation process.
••   The year under review has seen many regulatory developments, particularly regarding tariffs. An overview of the
     regulatory environment of each division is provided in the Divisional Reviews included in the 2019 Annual Report.
••   No financial assistance was received from government by any of the Group's divisions.
••   Political donations are prohibited in terms of the Ethics Code, unless pre-approved by the Board or Group Executive
     Committee. Hirslanden did, however, effect payments to a number of political parties, institutions and associations in
     Switzerland involved in certain political campaigns that were of interest to the business. Contributing to political
     campaigns through third-party contributions is a common official and standard practice in Switzerland. These
     contributions are not considered political payments as contemplated in Part 14 of the UK Companies Act, as they are
     not made to the political parties within the scope of such act. Refer to the Corporate Governance Statement in the
     2019 Annual Report.
••   Mediclinic Southern Africa is assisting the national Department of Health with several initiatives, including the
     development of staffing norms and standards for nursing education to improve the preparation of nursing students
     for independent clinical practice.
••   Mediclinic Southern Africa is engaging in and actively assessing all publications related to the South African
     Competition Commission's ongoing Health Market Inquiry to encourage consideration of appropriate and accurate
     information that can be used to analysing the cost and competitive dynamics of private healthcare in South Africa.
     The inquiry is expected to publish recommendations in the third quarter of 2019.
••   All available information pertaining to the South African government's planned implementation of a National Health
     Insurance to provide healthcare to all citizens in an equitable manner is monitored closely. Mediclinic has made
     submissions to the Department of Health in response to the National Insurance Bill and the Medical Schemes
     Amendment Bill published in June 2018.

                                               MEDICLINIC INTERNATIONAL PLC | 2019 SUSTAINABLE DEVELOPMENT REPORT 16
STAKEHOLDER ENGAGEMENT (CONTINUED)

                                   GOVERNMENT AND AUTHORITIES
Mediclinic's business model relies on total compliance with all legislative and regulatory requirements. The Group
engages at all levels of government as part of normal business practices.
In Switzerland, key government bodies include the federal and cantonal government and healthcare authorities.
In Southern Africa, key government bodies include the national and provincial Departments of Health, the
Department of Higher Education and Training, the South African Nursing Council, Council for Medical Schemes, the
Health Professions Council of South Africa, South African Pharmacy Council, Parliamentary Portfolio Committee and
the national and provincial Departments of Environmental Affairs.
In the UAE, key government bodies include the Ministry of Health, Dubai Healthcare City, Dubai Health Authority,
Department of Health Abu Dhabi, Occupational Safety and Health Centre of Abu Dhabi, Abu Dhabi Centre of Waste
Management, Ministry of Climate Change and Environment, Environmental Agency of Abu Dhabi and the Nursing
and Midwifery Council.

KEY TOPICS AND CONCERNS
••   Cost of private healthcare and regulation of private healthcare tariffs
••   Compliance with various healthcare legislation and regulations
••   Addressing skills shortage
••   Collaborative initiatives, such as day case surgery initiatives in Switzerland
••   Regulatory reform relating to hospital planning, highly specialised medicine and health insurance in Switzerland
••   National Health Insurance in South Africa
••   Medical Schemes Amendment bill in South Africa
••   Competition Commission Health Market Inquiry in South Africa
••   Regulated eHealth initiatives in the UAE
••   Pay-for-quality initiatives in the UAE
••   Health Information Exchange in Abu Dhabi was given highest priority by regulators

RESPONSE TO STAKEHOLDER EXPECTATIONS
•• Mediclinic has made itself available to participate in the relevant forthcoming working groups, tasked with refining
     the concepts and implementation structures outlined in the NHI White Paper. Mediclinic continues to support the
     underlying principle of universal healthcare coverage.
••   Mediclinic Southern Africa participates in the Presidential Health Summit through HASA.
••   Mediclinic Southern Africa, through HASA, participated in the Public Private Growth Initiative with the aim of
     identifying collaborative opportunities between the private sector and government to grow the economy across
     various sectors.
••   Mediclinic Southern Africa participates in working groups through various associations to develop health technology
     regulations relating to the management
     of healthcare.
••   Mediclinic Southern Africa expressed a commitment to partnering with the government to ensure greater access to
     quality healthcare for all, realised through the corporate social responsibility ("CSR") initiatives completed in 2017–
     2019.
••   During the year, Mediclinic Middle East management team members were invited to join strategic, clinical quality and
     price regulation committees. The CEO of Mediclinic Middle East, was appointed to the Department of Health's
     strategic advisory board in Abu Dhabi.
••   In response to the launch of the Health Information Exchange initiative by the Abu Dhabi government, Mediclinic
     Middle East has changed its EHR roll-out plan to ensure that Abu Dhabi units will be compliant.

                                              MEDICLINIC INTERNATIONAL PLC | 2019 SUSTAINABLE DEVELOPMENT REPORT 17