Independent oversight that contributes to a more accountable public sector - WEST KIMBERLEY AND BROOME REGIONAL PRISONS 96
Page content transcription
If your browser does not render page correctly, please read the page content below
WIT.0269.0001.0494

                                               M A RCH 2 015

        REPORT OF AN ANNOUNCED INSPECTION OF
WEST   KIMBERLEY AND BROOME REGIONAL PRISONS   96
                                               Independent oversight
                                               that contributes to a more
                                               accountable public sector.
WIT.0269.0001.0495

Report of an Announced Inspection of
West Kimberley and Broome Regional Prisons

Office of the Inspector of Custodial Services
Level 5, Albert Facey House,
469 Wellington Street,
Perth WA 6000

www.oics.wa.gov.au

March 2015

ISSN 1445-3134 (Print)
ISSN 2204-4140 (Electronic)

This report is available on the Office's website
and will be made available, upon request,
in alternate formats.

         This document uses environmentally friendly paper, comprising
         50% recycled & 50% totally chlorine free plantation pulp.
WIT.0269.0001.0496

Contents

THE INSPECTOR'S OVERVIEW
WEST KIMBERLEY REGIONAL PRISON: PERFORMING WELL BUT STILL NOT PART
OF AN INTEGRATED KIMBERLEY CUSTODIAL PLAN .................................................................... iii

FACT PAGE – WEST KIMBERLEY REGIONAL PRISON .............................................. viii
FACT PAGE – BROOME REGIONAL PRISON .......................................................................ix

CHAPTER 1
EVOLUTION OF WEST KIMBERLEY REGIONAL PRISON .................................................................1
Planning the Prison ..........................................................................................................................................1
Inspecting the Prison ........................................................................................................................................2
A New Philosophy and a New Design..............................................................................................................3

CHAPTER 2
BUILDING AND MAINTAINING THE NEW PRISON ...........................................................................9
The Build .........................................................................................................................................................9
A High Maintenance High-Tech Prison ......................................................................................................... 10
Lessons Learned ..............................................................................................................................................12

CHAPTER 3
SAFETY AND SECURITY .........................................................................................................................13
Safety ..............................................................................................................................................................13
Security ..........................................................................................................................................................13

CHAPTER 4
STAFFING, MANAGEMENT AND RESOURCES ..................................................................................23
Recruitment ...................................................................................................................................................23
Managing Resources ......................................................................................................................................25
Training ..........................................................................................................................................................27

CHAPTER 5
PREPARING FOR A 'FRESH START' ......................................................................................................29
Setting and Cultural Wellbeing ......................................................................................................................29
Case Management and Integrated Offender Management ..............................................................................29
Programs, Education and Employment ...........................................................................................................30
Funerals and Other Compassionate Leave ......................................................................................................39

CHAPTER 6
WOMEN IN WKRP ....................................................................................................................................42
The Physical Environment..............................................................................................................................42
Women's Support Officer (WSO) ...................................................................................................................44
Activities for the Women ................................................................................................................................44
Integration ......................................................................................................................................................45
Relationships with Officers ............................................................................................................................46
Conclusion ......................................................................................................................................................46
                                                                   REPORT OF AN ANNOUNCED INSPECTION OF WEST KIMBERLEY AND BROOME REGIONAL PRISONS                        i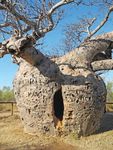 WIT.0269.0001.0497

     CHAPTER 7
     HEALTH AND MENTAL HEALTH...........................................................................................................48
     The Health Team............................................................................................................................................48
     The Health Centre..........................................................................................................................................49
     Health Centre Operation ................................................................................................................................50
     Mental Health .................................................................................................................................................54

     CHAPTER 8
     BROOME REGIONAL PRISON AND THE WYNDHAM WORK CAMP ..........................................56
     Where Has Broome Been and Where Is It Now? ...........................................................................................56
     Lack of Direction, Lack of Accountability and Lack of Respect .....................................................................58
     Prison or Annexe? ..........................................................................................................................................60
     Who is at Broome Regional Prison and Who Should Be There? ................................................................... 61
     Staffing ...........................................................................................................................................................62
     Health Services ...............................................................................................................................................64
     Food ...............................................................................................................................................................67
     Life for Prisoners .............................................................................................................................................67
     Wyndham Work Camp ..................................................................................................................................68

     CHAPTER 9
     FUTURE FACILITIES .................................................................................................................................69

     APPENDIX 1
     THE DEPARTMENT'S RESPONSES TO THE 2014 RECOMMENDATIONS.....................................72

     APPENDIX 2
     THE INSPECTION TEAM ..........................................................................................................................86

     APPENDIX 3
     KEY DATES ..................................................................................................................................................87

ii   REPORT OF AN ANNOUNCED INSPECTION OF WEST KIMBERLEY AND BROOME REGIONAL PRISONS
WIT.0269.0001.0498

The Inspector's Overview
    WEST KIMBERLEY REGIONAL PRISON: PERFORMING WELL BUT STILL NOT PART
    OF AN INTEGRATED KIMBERLEY CUSTODIAL PLAN

    This is the report of our first formal inspection of West Kimberley Regional Prison
    in Derby ('WKRP') and our sixth report on Broome Regional Prison ('Broome').
    Broome is now officially an 'annex' of WKRP not a prison in its own right. However,
    this really is a tale of two prisons which are very different in terms of their culture,
    operations and sense of purpose.
    WKRP opened in November 2012. Like every prison, there is room for continuous
    improvement. However, during the first two years of operation it has achieved everything
    that could reasonably have been expected, and in some respects it has exceeded expectations.
    Broome, on the other hand, has gone backwards since our last inspection in September 2011,
    reflecting continuing uncertainty about its future, low prisoner numbers, declining services,
    and staff frustration/low morale. Some of Broome's problems reflect its physical infra-
    structure and history, but most come back to the failure to properly plan five years ago
    for how it would deliver some essential custodial services (including to the Broome courts)
    and poor communication with Broome prison.

WKRP: TIME TO CONSOLIDATE AFTER AN IMPRESSIVE START
    As a physical facility, WKRP is most impressive. Its basic design is outstanding, with high
    quality buildings that are appropriate to the region and designed with an eye to cultural
    need melding into a natural bush environment, including Boab trees and other flora.
    The design, combined with sensitive and intelligent local management practices, allows an
    appropriate separation of different prisoner groups, including male and female prisoners as
    well as prisoners from different areas and different skin groups.
    However, good buildings are only one building block of a good prison. Good prisons are
    those which perform well in terms of security, safety, prisoner treatment and community
    safety, and the preconditions for this include a sense of direction, good values, and strong
    human relationships. Again, WKRP scores highly. It has a philosophy that is relevant
    both to the region and to the Department's corporate goals, and this is not just a paper
    policy but something that directly informs prison operations. The prison also enjoys
    good leadership and positive staff/prisoner relationships. Prisoners are busy, and actively
    engaged in positive skill-building activities and, contrary to the predictions of some
    sceptics, they have proved able to cope with the demands of 'self-care'. Staff at WKRP
    are more proactive and engaged than at most prisons, and local recruitment and training
    have significantly contributed to this.
    WKRP is a prison and there is no room for complacency. Overall, however, it exudes a
    sense of stability, calm, respect and relevance. Physical and procedural security is generally
    sound and relational (or dynamic) security is very good. As the prisoners are 'in country'
    they are far more confident and settled than they are in southern prisons. 'Out of country'
    Aboriginal prisoners, whether from the Kimberley or other parts of the state, tend to be
    sad, to stand to one side and to look at the ground rather than engaging. At WKRP these
    very same prisoners are proud, engaged, and better connected to culture (see below).
    This creates a strong sense of 'cultural security'.

                                      REPORT OF AN ANNOUNCED INSPECTION OF WEST KIMBERLEY AND BROOME REGIONAL PRISONS   iii
WIT.0269.0001.0499

            WEST KIMBERLEY REGIONAL PRISON: PERFORMING WELL BUT STILL NOT PART
            OF AN INTEGRATED KIMBERLEY CUSTODIAL PLAN

            WKRP staff and management have a right to be proud of where they work, what they do,
            what they have achieved, and of laying such a positive foundation for the future.
            The Department of Corrective Services ('the Department') also has reason to be proud,
            and WKRP offers many learning opportunities for the system as a whole.
            Nevertheless it is important to remember that the prison is in its infancy. There is some
            fragility to what has been achieved and it now needs time to consolidate and mature.
            At a time of rising prisoner numbers and of uncertainty about the future of Broome,
            the Department may feel pressure to increase numbers at WKRP. At some point down
            the track, this may be necessary, desirable and feasible. However, if WKRP's positive
            momentum is to be maintained, any expansion of numbers must be planned and
            carefully staged.

     SOME POSITIVE STORIES FROM WKRP
            This report highlights many positive examples from WKRP. For the purposes of this
            Overview I will just select three that stood out, and that capture the essence of the prison.
            The first is the treatment of female prisoners. A positive balance has been achieved between
            buildings, risk management and human relationships. Unlike some regional prisons, the
            women have their own purpose-built area rather than a re-purposed male area. This means
            they are able to undertake a range of positive activities within that area. But more important
            still, the prison treats them as women (not men) and also as equals to the men rather than
            an unwelcome adjunct. This is evident in the prison's intelligent risk management of male
            and female prisoners, including allowing the selective and well-supervised mixing of male
            and female prisoners during recreation and other activities. This is far preferable to the
            negative interactions that typify segregated prisons such as Greenough.i1
            The second example is the story of a young man I met in the prison. On the Monday
            we had been into the house that he shared with other prisoners. The house was peaceful,
            food was cooking on the stove, and the TV was on at a low volume. On the Tuesday
            we went into the same house. Again, it was unlike most prisons; there were no TV's or
            radios blaring, and none of the anxiety or aggression driven noise that is so common.
            We thought that perhaps the house was empty, but knocked on one of the doors. A young
            man answered. He was smiling, stood tall and greeted us confidently and politely. He showed
            us his room which was spacious and clean. There was a desk in the room which was
            covered in homework and books for his basic literacy course. He also told us, that he had
            cooked the food that we had seen the day before for the whole house. His self-esteem,
            pride and respect shone through. He felt physically and culturally safe, was engaged in
            positive activities, and had hope.
            The third example is the mental health of prisoners. Prisoners as a whole are recognised as
            having high mental health needs, and the Kimberley region in particular is acknowledged to
            have high rates of mental illness and mental impairment (including Foetal Alcohol Spectrum
            Disorder). This has manifested itself in tragically high rates of suicide and self-harm in
     i      Office of the Inspector of Custodial Services (OICS), Female Prisons in Western Australia and the Greenough
            Women's Precinct, Report No. 91 (October 2014).

iv   REPORT OF AN ANNOUNCED INSPECTION OF WEST KIMBERLEY AND BROOME REGIONAL PRISONS
WIT.0269.0001.0500

      WEST KIMBERLEY REGIONAL PRISON: PERFORMING WELL BUT STILL NOT PART
      OF AN INTEGRATED KIMBERLEY CUSTODIAL PLAN

      the community, especially among young people. Before we went to WKRP, I was
      concerned that psychiatric service provision appeared to be limited and sporadic. On the
      other hand, the common denominators of unresolved mental health issues in prisons were
      largely absent. For example, unlike Bandyup Women's Prison in Perth,ii2the rates of
      self-harm, assault and the use of crisis care and management cells were low. In order to
      understand this better, I therefore asked Dr Edward Petch, Director of the Frankland Centre
      in Perth, to join the inspection. His words are telling:
           If people open their eyes and minds, there is so much to learn here in terms of
           designing and managing secure mental health facilities as well as prisons. People are
           living well. That is something very rare and very important in prisons.

WKRP: AREAS FOR IMPROVEMENT
Infrastructure
      Although the basic design of the prison is first rate, there are also some anomalies and risks.
      Some of these relate to the fact that the prison incorporates some complex technology which,
      given its location, was always going to present maintenance problems. These problems have
      been compounded by some areas of poor build quality and/or poor quality fittings. For a
      new prison, there were a remarkable number of maintenance issues, on an almost daily basis,
      and these were severely stretching the small security team.
      I am particularly concerned that the Department has rejected a recommendation to install
      fire doors in the women's accommodation units. It says that the units comply with requisite
      building codes. However, the Department has actually identified the absence of such doors
      to be a risk. The prison told us that in the event of a fire, if access to the one door was
      blocked, a battery-operated angle grinder would be used to cut out a window. However,
      this strategy was untested and few people would entrust their safety to rechargeable tools.
      Nor was I persuaded that use of such tools would be feasible or successful in the event of
      a fire.iii3
      Other examples that needed to be addressed included one of the 'safe cells' and the
      cultural centre. The cell was anything but safe, with a glass mirror on the wall and a handrail
      by the toilet. Bizarrely, the cultural centre had been built with little or no consultation with
      local people: in design and location it was inappropriate and was unused.
Services
      The report also identifies a number of other areas that need to be addressed, but many of
      these reflect system-wide rather than local issues, and require better Kimberley planning.
      They include more innovative approaches to prisoner transport; allowing appropriately
      assessed prisoners to attend the funerals of those who are close to them; and developing
      more outside-prison activities under section 95 of the Prisons Act 1981.

ii    OICS, Report of an Announced Inspection of Bandyup Women's Prison, Report No. 93 (October 2014).
iii   Although the Department did not mention this in its response to the draft report, I have recently been
      informed that after we raised our concerns, the prison conducted a test and the tools failed. A petrol
      powered grinder has now been acquired. The appropriate solution is still a second door.

                                             REPORT OF AN ANNOUNCED INSPECTION OF WEST KIMBERLEY AND BROOME REGIONAL PRISONS   v
WIT.0269.0001.0501

            WEST KIMBERLEY REGIONAL PRISON: PERFORMING WELL BUT STILL NOT PART
            OF AN INTEGRATED KIMBERLEY CUSTODIAL PLAN

     BROOME: A DEPRESSING DEMISE

            Broome has few prisoners, few services, and little or no sense of purpose or future direction.
            It is also, by some way, the most expensive prison per head in the state.iv4A team from this
            Office conducted an inspection of the prison shortly before the WKRP inspection and I
            visited Broome immediately after WKRP. The negativity and listlessness of Broome was
            a depressing contrast to WKRP.
            Broome has long been a problematic prison and its days of operating as a full-service
            prison were numbered as soon as the decision was made in 2007 to build the new prison
            in Derby not Broome. This called for advance planning and proactive engagement by
            the Department alongside other government departments, including the Department of
            the Attorney General. Our 2011 inspection identified some improvements since 2008,
            with over $11 million spent on infrastructure and some signs of improved staff culture
            and accountability. However, the prison was clouded by uncertainty. Despite the pending
            opening of WKRP, head office seemed to have no clear plan for Broome and had not
            engaged with its staff. At that time, staff believed, with some justification, that the prison
            faced imminent closure or drastic downsizing to save money.
            In 2011, we argued that in order to repay its decision to invest over $11 million, and to
            meet the legitimate concerns of its staff, the Department needed to proactively manage
            Broome either to full closure or to a new role. We recommended that the movement
            of women to WKRP should be prioritised when that prison opened, a suggestion the
            Department adopted. We also suggested that Broome could fulfil four main roles
            during the remainder of its life: (i) a short term remand facility for the Broome courts;
            (ii) a short term holding facility for prisoners who needed to visit Broome for family or
            compassionate reasons; (iii) a longer term facility for local, minimum-security men; and
            (iv) a longer term facility for minimum-security Indonesian prisoners, large numbers of
            whom were being held in southern prisons.
            With appropriate leadership and direction from Perth, these options offered the opportunity
            for the facility to be maximised over its remaining life and for staff to plan, if necessary,
            for their transition to other prisons or other jobs. Although there was some pressure for
            an earlier closure, in August 2012 the Minister of the day, Hon Murray Cowper MLA,
            announced that Broome would not close in the short term but would transition to closure
            at the end of 2015.
            As is well-known, the Department underwent major upheaval in 2013. For much of 2013,
            it was essentially in a 'holding pattern' before the first tranche of the new leadership was
            appointed in the last quarter of that year. They immediately faced some very pressing
            priorities. Predictably, in September 2014, we found little evidence that Broome was
            being proactively managed to closure: it was simply spiralling inexorably down.

     iv     Economic Regulation Authority Western Australia, Inquiry into the Efficiency and Performance of Western
            Australian Prisons: Issues Paper (November 2014): 

vi   REPORT OF AN ANNOUNCED INSPECTION OF WEST KIMBERLEY AND BROOME REGIONAL PRISONS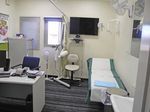 WIT.0269.0001.0502

    WEST KIMBERLEY REGIONAL PRISON: PERFORMING WELL BUT STILL NOT PART
    OF AN INTEGRATED KIMBERLEY CUSTODIAL PLAN

PLANNING FOR THE FUTURE
    The 2007 decision to build in Derby should have prompted strong planning for the future of
    Broome and for the Kimberley as a whole. For example, the courts are still based in Broome,
    will not be moving to Derby, and still need to be serviced. Furthermore, a new court
    complex (potentially with short term accommodation built in) remains some way off.
    The fact that WKRP has bedded in very well does not alter the fact that planning for
    custodial services across the Kimberley has been disjointed and diffident since 2007.
    In addition to the problems faced at Broome, the Department's other main custodial facility,
    the Wyndham Work Camp is severely under-utilised.v5
    The Department has recently released its new Strategic Plan 2015–2018. It has also said,
    in response to our recommendations, that it has completed a preliminary investigation
    into the future of Broome, and that this will form part of a Kimberley plan. Hopefully
    their plan will be available around the time this report is released, and will lead to WKRP
    becoming what it should always have been - one element of a fully integrated Kimberley
    strategy. Until then, it will not reach its full potential.

    Neil Morgan
    8 March 2015

v   See: OICS, Report of an Announced Inspection of Work Camps in Western Australia, Report No. 95 (in press).

                                            REPORT OF AN ANNOUNCED INSPECTION OF WEST KIMBERLEY AND BROOME REGIONAL PRISONS   vii
WIT.0269.0001.0503

              Fact Page – West Kimberley Regional Prison

       NAME OF FACILITY
       West Kimberley Regional Prison (WKRP)

       ROLE OF FACILITY
       West Kimberley Regional Prison was built to relieve pressure on Broome Regional Prison.
       The restriction of space at Broome Regional Prison and an increasing prisoner population
       resulted in overcrowding and many Kimberley prisoners being transferred to other prisons
       further south in the state. West Kimberley Regional Prison was built to increase the number of
       prisoners from the Kimberley region who could be kept in their own country while in prison.

       LOCATION
       West Kimberley Regional Prison is located 2240 kilometres from Perth and seven kilometres
       south of Derby.

       BRIEF HISTORY
       WKRP was opened on 1 November 2012.

       CAPACITY
       West Kimberley Regional Prison was originally designed to house 150 prisoners
       consisting of 120 males and 30 female prisoners.

       NUMBER OF PRISONERS HELD AT TIME OF INSPECTION
       135

       DESCRIPTION OF RESIDENTIAL UNITS
       WKRP has been uniquely designed and managed giving consideration to the Aboriginal peoples
       of the Kimberley and embracing their culture and practices. The prison is open, spacious, and
       occupies approximately 25 hectares within a 100 hectare parcel of natural bushland. Buildings
       are built in materials, styles and colours that depict the Kimberley. The perimeter fence allows
       for vision of the natural bushland outside the prison and the internal grounds have retained the
       natural bushland scape as much as possible.

       Prisoner accommodation consists of houses which have been built in a residential style and are
       all air-conditioned. Each house accommodates six to seven prisoners and has a kitchen area where
       prisoners cook their own meals.

       The houses are designed so that prisoners can sleep in their rooms or outside their room on
       a mesh-enclosed veranda or breezeway area. As the rooms do not have toilets or showers the
       prisoners are not secured in their cells at night but are secured in their houses.

       The female section is similar and is in a separate area surrounded by a security fence. The female
       section has been designed to operate independently of the male sections of the prison. Interaction
       between male and female prisoners is permitted under supervision.

viii   REPORT OF AN ANNOUNCED INSPECTION OF WEST KIMBERLEY AND BROOME REGIONAL PRISONS
WIT.0269.0001.0504

     Fact Page – Broome Regional Prison

NAME OF FACILITY
Broome Regional Prison (BRP)

ROLE OF FACILITY
Broome Regional Prison is predominantly a minimum-security facility which also caters for
short term medium- and maximum-security prisoners, both male and female.

LOCATION
Broome Regional Prison is located approximately 2174 kms north of Perth
in the main street of Broome.

BRIEF HISTORY
Broome Regional Prison is the oldest operating prison in Western Australia and was opened
in 1945. In August 2012 it was announced that Broome Regional Prison would close in
December 2015.

LAST INSPECTION
September 2011

DESIGN CAPACITY
The design capacity of Broome Regional Prison is 66 however the number of prisoners held
at Broome has been reduced and kept to a minimum as it transitions toward closure. At the time
of the inspection the Department had set the operational capacity of Broome Regional Prison
at 32 prisoners.

NUMBER OF PRISONERS HELD AT TIME OF INSPECTION
At the time of the inspection there were 23 Prisoners in Broome Regional Prison.

                                       REPORT OF AN ANNOUNCED INSPECTION OF WEST KIMBERLEY AND BROOME REGIONAL PRISONS   ix
WIT.0269.0001.0505

    Chapter 1
           EVOLUTION OF WEST KIMBERLEY REGIONAL PRISON

    PLANNING THE PRISON
    1.1    When Wyndham Regional Prison was closed in 1993, following an adverse report by
           Amnesty International, Broome Regional Prison (BRP) was left the sole prison for the
           entire Kimberley.1 With only one prison in the Kimberley, a region that covers over
           one-sixth of the State and 421,521 square kilometres,2 many prisoners had to be housed
           'out of country' and were sent to prisons further south.
    1.2    It was not until March 2001 with the opening of the Bungarun Work Camp3 that any
           alternative facility became available to house prisoners in the Kimberley, followed by the
           Wyndham Work Camp in March 2002. These camps aimed to ensure that prisoners, in
           particular Aboriginal prisoners, were able to retain connections with their families and
           communities.4 It was also hoped that the work camps would alleviate some of the pressure
           of overcrowding in BRP. This did not eventuate, however. Prisoner numbers continued
           to grow, overcrowding remained, and large numbers of prisoners from the Kimberley
           continued to be transferred to southern prisons.
    1.3    In 2000, the West Australian Government proposed a new 200 bed prison to be built in
           the Broome Shire. Eight days after the first inspection of BRP,5 on 7 July 2001, the then
           Justice Minister announced the construction of a new $50 million prison for the Kimberley.
    1.4    The Minister for Justice appointed the Kimberley Aboriginal Reference Group who,
           after consultation with communities in the Kimberley, put forward two reports in
           October 2005 and February 2006. These reports contained recommendations for two
           facilities in the Kimberley: one in Wyndham in the East Kimberley and one in Derby
           in the West Kimberley. It was also recommended that BRP be closed.
    1.5    At approximately the same time this Office conducted a Directed Review which
           recommended that: 6
                 The planning, development and implementation of the Kimberley Custodial
                 Management Strategy should proceed on the basis that the East Kimberley and
                 the West Kimberley have equal service needs and each requires full custodial and
                 related services …

    1      Amnesty International published a report in April 1993 which commented that the cramped dormitory
           with bunk beds at Wyndham Regional Prison, where there was virtually no privacy or space for personal
           belongings, was balanced by prisoners being relatively free to move about the prison compound during the
           day with many more being employed outside the prison itself. However, Amnesty also went on to condemn
           the cultural suppositions [which were] used as an excuse to provide grossly inadequate, overcrowded or
           degrading communal accommodation specifically for Aboriginal people. (Amnesty International, Australia:
           A Criminal Justice System Weighted Against Aboriginal People ( January 1993) 10–12.)
    2      Department of Justice, Statement of Philosophy and Planning Brief for Regional Prisons Facilities and Services
           (December 2003) 14.
    3      Bungarun Work Camp was situated approximately 27 kms south of Derby, Western Australia.
    4      Department of Justice, Statement of Philosophy and Planning Brief for Regional Prisons Facilities and Services
           (December 2003) 9; Department of Justice, Prisons Division Strategic Plan for Aboriginal Services 2002–2005
           (undated) 15.
    5      OICS, Report of an Announced Inspection of Broome Regional Prison, Report No. 6 ( June 2001).
    6      OICS, Directed Review of the Management of Offenders in Custody, Report No. 30 (November 2005) 94.

1   REPORT OF AN ANNOUNCED INSPECTION OF WEST KIMBERLEY AND BROOME REGIONAL PRISONS
WIT.0269.0001.0506

      EVOLUTION OF WEST KIMBERLEY REGIONAL PRISON

1.6   It was not until the 2007/2008 Budget that the Government firmed up its plans and
      announced $93 million funding over four years for a 120-bed prison in the Shire of Derby
      in the West Kimberley. This was to be a mixed security (maximum, medium and minimum)
      and mixed gender prison. An additional $10.8 million for a new work camp in the East
      Kimberley was also announced at this time.
1.7   An architectural firm was engaged in December 2007 and construction of the prison
      was expected to be completed in 2012 and the cost was revised up to $150 million.
      The build was completed and the site handed over to the Department of Corrective
      Services ('the Department') on 31 July 2012. The prison received its first prisoners on
      23 October 2012 and was officially opened on 1 November 2012. The prison is called
      the West Kimberley Regional Prison (WKRP). The new Wyndham Work Camp had
      opened in June 2011.
1.8   The recruitment of an Aboriginal superintendent in July 2010 was a good initiative.
      Disappointingly, however, until the last quarter of 2012, the Superintendent was in effect
      the project manager for the build, rather than getting a head start on developing the new
      prison's operational philosophy and policies. This failure was particularly significant for a
      prison that was intended to operate differently to others in the state, with a focus on the
      particular needs of the Aboriginal people it would mostly hold.

INSPECTING THE PRISON
1.9   As part of this Office's continuous inspection methodology, staff visited the site seven
      times during the prison build, engaging with local community agencies during these
      visits and issues identified during these visits were forwarded to the Department.
1.10 Since the prison opened in November 2012, Inspectorate staff have visited WKRP
     a further six times. These liaison visits ensured that the Inspector was kept fully informed
     of how the prison was progressing but after almost two years of full prison operations,
     it was appropriate to undertake a full announced inspection. This took place from
     13–18 July 2014.
1.11 This Report not only details the findings of the first inspection of WKRP but also
     provides a benchmark for future inspections. As WKRP is also responsible for BRP
     and Wyndham Work Camp an on-site inspection of BRP was undertaken from
     2–4 July 2014 (see Chapter 8).
1.12 Pre-inspection surveys of staff and prisoners at WKRP were conducted in May 2014.
     There was a good response rate to the surveys and they provided a valuable source of
     information. The Department was also requested to provide a presentation and supply
     specific documentation. The Department provided the requested documents but did
     not provide a presentation. However, the Superintendent and his team did provide an
     informative presentation at the prison on the first day of the inspection.

                                        REPORT OF AN ANNOUNCED INSPECTION OF WEST KIMBERLEY AND BROOME REGIONAL PRISONS   2
WIT.0269.0001.0507

           EVOLUTION OF WEST KIMBERLEY REGIONAL PRISON

    1.13 The inspection team included experts in three areas: prison architecture, design and build;
         education and training opportunities; and health and mental health. The Inspector
         concluded the on-site phase of the inspection by presenting an exit debrief to management
         and staff on Friday 18 July 2014. His overall message was very positive:
                 Well done, congratulations, and drive ahead.

    A NEW PHILOSOPHY AND A NEW DESIGN
    Philosophy
    1.14 The philosophy of WKRP is unique in that it was driven by the cultures and values of
         the Aboriginal people living in the Kimberley. The philosophy is driven by five guiding
         principles which were developed in consultation with local Aboriginal groups and leaders
         (in the form of the Kimberley Aboriginal Reference Group). These principles provide the
         framework within which all organisational (policy, operational) decisions are to be made.
         They aim to ensure that the culturally embedded way of life of the (predominantly)
         Aboriginal prisoners at WKRP is appropriately modelled and respected.

           Photo 1 : The Derby Prison Tree. Things have progressed a long way from
           when prisoners were held in carved out Boab trees.

3   REPORT OF AN ANNOUNCED INSPECTION OF WEST KIMBERLEY AND BROOME REGIONAL PRISONS
WIT.0269.0001.0508

      EVOLUTION OF WEST KIMBERLEY REGIONAL PRISON

1.15 This inspection assessed design, practice and attitude at WKRP in the context of its
     philosophy and guiding principles. The five principles are as follows:7
      1. Custodial proximity to land and family – new custodial facilities must guarantee the
         location of Aboriginal prisoners close to their land and family.
      2. Cultural responsibilities – traditional law and cultural obligations must be recognised
         and respected, and prisoners must be supported in maintaining and fulfilling their
         cultural obligations and responsibilities.
      3. Spiritual relationship to land, sea and waterways – the deep cultural and spiritual
         connection to country of Aboriginal people must be recognised.
      4. Kinship and family responsibilities – familial responsibilities are central in Aboriginal
         society and recognising and accepting this is critical to the wellbeing of the
         community and its people; customary protocols that link kinship ties with reciprocal
         obligations must be acknowledged.
      5. Community responsibilities – the broader Aboriginal community also has responsibilities
         in addressing issues faced by Aboriginal people, and prisoners in particular, with a
         specific role to play in assisting prisoners who return to their communities.
Model
1.16 The specific model of prison life in WKRP is innovative, particularly for an Aboriginal
     prison. It is one of self-care supported by a community style of living and it has been
     well-articulated by the prison: 8
          The primary goal of self-care is to reduce prisoners' dependence on institutional care
          and provide skills for independent living. WKRP's self-care model is supported by a
          community style of living within the prison environment.
          The model's overarching aim is to improve rehabilitation outcomes and reduce
          reoffending for the benefit of offenders and the wider community. WKRP integrates
          offender services, prison industries and external partnerships to engage prisoners in life
          skills development. This model encourages prisoners to demonstrate self-determination
          and take personal responsibility for accessing available services and support.
1.17 The term 'life skills' is widely used across the prison, and two full-time positions are
     dedicated to monitoring, nurturing and improving prisoners' life skills. A life skills officer
     (an Aboriginal female Vocational Support Officer) fulfils this function for the male
     prisoners and a Women's Support Officer (WSO) for the female prisoners.
1.18 Achieving a basic level of 'life skills' is essential, not only for the success of the self-care
     model at the prison itself but also for improving prisoners' self-esteem, and for enhancing
     their prospects of successfully reintegrating into, and contributing to, the communities to
     which they return. The life skills guidance provided by the Life Skills Officer and the
     WSO includes a focus on personal hygiene and self-determination, as well as basic
     cooking, cleaning and budgeting skills.
7     Department of Corrective Services (DCS), West Kimberley Regional Prison Philosophy (December 2012).
8     DCS, West Kimberley Regional Prison Self-care Model (undated). Document provided by the West Kimberley
      Regional Prison senior management team to the inspection team during the on-site inspection.

                                            REPORT OF AN ANNOUNCED INSPECTION OF WEST KIMBERLEY AND BROOME REGIONAL PRISONS   4
WIT.0269.0001.0509

           EVOLUTION OF WEST KIMBERLEY REGIONAL PRISON

           Photo 2 : Aerial photo of West Kimberley Regional Prison.

           Photo 3 : West Kimberley Regional Prison entrance.

5   REPORT OF AN ANNOUNCED INSPECTION OF WEST KIMBERLEY AND BROOME REGIONAL PRISONS
WIT.0269.0001.0510

      EVOLUTION OF WEST KIMBERLEY REGIONAL PRISON

Design
1.19 At first glance the design of WKRP appears nothing out of the ordinary; that is, if you
     were standing in a residential rural setting of half acre blocks not in a prison. The prison
     is open, spacious, and occupies approximately 25 hectares within a 100 hectare parcel of
     natural bushland. All buildings have been designed in materials, styles and colours that
     depict the earthiness and ruggedness of the Kimberley, and the perimeter fence allows for
     vision of the natural bushland outside the prison, further reducing the feeling of enclosure
     and restriction. The designers followed the brief given: to develop a prison designed and
     structured to promote and facilitate Aboriginal wellness.9
1.20 The site is split into zones positioned around a central football oval. The zones consist of an
     accommodation area; a maximum-security area; a female prisoners' accommodation area;
     a recreation/workshop/education/visits/programs area; an administration/reception/
     management area; and the front gatehouse and external stores.
Accommodation
1.21 Prisoner accommodation consists of 22 houses with a ring road that feeds into each building.
     The houses are built in a residential style suitable for the extremes of weather that
     characterise the Kimberley, and are all air-conditioned. The houses are predominantly
     of domestic quality except those requiring a more secure environment. Each house
     accommodates six to seven prisoners. The accommodation area also includes a separate
     maximum-security section, which is currently being used as an orientation area, and a
     separate female section. The prison is designed to house 120 male and 30 female prisoners.
     The houses are situated within the natural bush, providing a sense of privacy and
     seclusion for each house.
1.22 The general (male) accommodation area consists of 14 houses. This allows flexibility in
     placing prisoners according to family ties, skin groups, language, or behaviour. The houses
     are designed so that prisoners can sleep in their rooms or outside their room on a mesh-
     enclosed veranda or breezeway area. As the rooms do not have toilets or showers the
     prisoners are not secured in their cells at night but are secured in their houses.
1.23 The original intention was to accommodate minimum- and medium-security prisoners
     in separate houses, but local management has intelligently chosen to locate prisoners by
     behaviour and cultural protocols not security rating.
1.24 The maximum-security section, which is also used as an orientation unit by the prison,
     is in a separate area surrounded by a security fence. It has three houses of a slightly more
     robust and more secure build. From the outside the houses appear similar to those in the
     medium and minimum-security areas of the prison but internally they have more secure
     cell-like bedroom doors (which can be secured with keys) and stainless steel toilets in the
     bedrooms. While these rooms do not have showers they do have toilets, and prisoners can
     therefore be secured in their rooms for longer periods of time should this be necessary.

9     Aboriginal wellness is described as the attainment of harmony between physical, emotional, social, spiritual
      and cultural components of the individual and the community as a whole. TAG Architects and Iredale
      Pedersen Hook Architects (Architects in Association) – West Kimberley Regional Prison Project – 2008-01
      West Kimberley Regional Prison – Project Information Sheet.

                                             REPORT OF AN ANNOUNCED INSPECTION OF WEST KIMBERLEY AND BROOME REGIONAL PRISONS   6
WIT.0269.0001.0511

           EVOLUTION OF WEST KIMBERLEY REGIONAL PRISON

    1.25 The female section is similar to the maximum-security section in that it is in a separate
         area surrounded by a security fence. The female section has been designed to operate
         independently of the male sections of the prison and to have separate access to health,
         education, programs, recreation and canteen. The five houses in the female section are
         similar to those in the general male accommodation areas. The women are able to move
         their mattresses and sleep in the houses' enclosed verandas and breezeways.
    Design Issues
    1.26 Given the nature and size of the WKRP build it is not entirely unexpected that a range
         of design flaws have emerged. However, some are so basic that they should have been
         avoided, such as insufficient storage. Furthermore, some are totally inexplicable in terms
         of risk and duty of care, including glass mirrors which turned a purpose-built 'safe cell'
         into a profoundly 'unsafe cell'. Defects of this sort can interfere with the daily routine
         of the prison and in some cases put staff and prisoners at risk. Despite there being costs
         associated with remedying the deficits, there is no budget specifically allocated for this.
    1.27 Other design issues appear to reflect inadequate consultation with Aboriginal people
         at the appropriate time. The Spiritual Centre is best described as a 'white elephant':
         a pleasant enough building, it had remained unused since the opening of the prison.
         Kimberly prisoners told us it was a 'white man's building' with no cultural meaning.
         The Superintendent has recognised this and at the time of the inspection had begun the
         process of turning the building into a music and art centre. WKRP also needs to support
         and facilitate its prisoners in designing and building an appropriate Spiritual Centre.
    1.28 Officers also felt let down by elements of the prison's design. For example, they do not have
         an area outside of the units to prepare and eat meals. The Superintendent had converted
         the court room into a lunch area but it was not really fit for this purpose and he informed
         the inspection team that he was sourcing another building. Another omission was general
         storage capacity, such as broom cupboards and space for section 95 workers to store
         equipment outside the prison.10
    Effects of Design on Prisoners
    1.29 As WKRP involved a new design concept and a new philosophy, the inspection team
         included an expert in justice planning and design. While it is difficult to measure the precise
         effect of prison design on prisoners at WKRP, there was certainly a marked difference
         in their physical demeanour and attitude compared with when they are at prisons 'out of
         country'. As discussed in chapter three, 'cultural security' is a core element of safety and
         security at the prison, and location and design are critical to this.
    1.30 Kimberley prisoners in southern prisons are often hard to engage with. They generally stand
         aside from other prisoners, slumping their shoulders, hanging their heads and looking at
         the ground. They tend to mumble in response to questions and appear ill at ease and sad.
         Put another way, they are spiritually and culturally weakened.

    10     Prisons Act 1981, section 95 –The Minister may approve prisoners to attend programmes outside the prison
           for many purposes including work and recreation.

7   REPORT OF AN ANNOUNCED INSPECTION OF WEST KIMBERLEY AND BROOME REGIONAL PRISONS
WIT.0269.0001.0512

     EVOLUTION OF WEST KIMBERLEY REGIONAL PRISON

1.31 At home in WKRP, however, these same prisoners were like different people. They were
     upright in appearance and engaging, often offering a firm handshake and approaching
     Office staff. They would look you in the eye when communicating and displayed a genuine
     sense of pride in themselves and their environment. They were keen for others to learn
     about their culture and displayed a sense of spiritual strength and wellness that they do
     not have in southern prisons. Prisoners spoke of the bushland inside the prison and said that
     being back in country (or close to it) made them feel good, strong, relaxed, and safe.
1.32 The prison was generally peaceful, unlike almost every other prison in the state. There were
     no raised voices, no loud radios or televisions. In fact, the inspection team upon entering
     one house did not realise there was anyone there because it was so quiet. It was by chance
     that they observed a young prisoner sitting quietly in his room studying. He had his books
     spread over the desk and there was no TV or radio on. His housemates were also engaged
     quietly in positive activities. Not only was it good to see a prisoner of a young age so
     conscientious about his study, it was also rare to see prisoners enjoying the quiet of
     their surroundings.
1.33 The Office engaged a Director/senior psychiatrist from the State Forensic Mental Health
     Service as an expert health and mental health adviser for this inspection. His findings
     complemented the broader findings relating to the impact of design. He said that the
     design, environment and management of the prisoners at WKRP were models that could
     be used for any new build of a mental health facility in the future. He also found that it had
     reduced the number of incidents normally related to mental health issues and the general
     behaviour of those with mental health issues was said to be good.11
1.34 In conclusion, the design of accommodation, bushland and philosophy of the prison
     coupled with the prisoners being located in or near to country certainly is something in
     which the Department should take pride and from which it should learn for future prison
     builds and for creating a more positive environment in its existing prisons, not only in
     regional areas but also in the metropolitan area.

     Recommendation 1
     Incorporate examples of good design and practice found at WKRP at other prisons and in future
     building programs.

11   See Chapter 7.

                                         REPORT OF AN ANNOUNCED INSPECTION OF WEST KIMBERLEY AND BROOME REGIONAL PRISONS   8
WIT.0269.0001.0513

    Chapter 2
           BUILDING AND MAINTAINING THE NEW PRISON

    THE BUILD
    2.1    West Kimberley Regional Prison (WKRP) is located 2240 kms from Perth and has been
           built in pindan woodlands virtually opposite the Derby Airport, seven kms out of Derby
           town. The builders not only had virgin bush to consider but also the protection of a
           number of plants and trees. The site plan was overlaid on the area and space for buildings
           was marked so as to require as little removal of trees as possible. Eventually the builders
           had to remove and relocate approximately 80 boab trees. The area taken up by the
           perimeter fence and sterile zone, a strip approximately 60 metres wide, had the greatest
           impact. Many of the boab trees were relocated in various spots in the Derby township.
           Further relocation and transplanting took place to make way for the entry road, the car
           park and buildings inside and outside the prison.

           Photo 4 : Boab trees that have been relocated into Derby town site.

    2.2    Before and during the construction phase we visited the site on seven occasions, and noted
           the absence of a project team to manage the build. Without such a team the Superintendent
           was effectively a project manager not only for the build of the prison but also for other
           critical work that needed to be done to prepare for operational readiness. It was surprising
           and disappointing that the Department did not provide a project management team for such
           a significant high value investment in a relatively remote area. The project did not only
           involve building a prison: it required significant development within the local community
           to ensure that sufficient accommodation was built for prison staff and their families.

9   REPORT OF AN ANNOUNCED INSPECTION OF WEST KIMBERLEY AND BROOME REGIONAL PRISONS
WIT.0269.0001.0514

         BUILDING AND MAINTAINING THE NEW PRISON

2.3      By the third quarter of 2011 it was very clear to this Office that the project was falling
         behind schedule and that opening in 2012 as intended would be very risky. The Inspector
         raised his concerns with the then Commissioner and in September 2011 the Department
         appointed a team and project manager to bring the project back in line and back on time.
         This was an experienced and dedicated team which made a marked difference and gave
         the project the support it should have received from the outset.

A HIGH MAINTENANCE HIGH-TECH PRISON
Issues
2.4      Maintenance was always going to be an issue for a prison of the size, complexity and
         location of WKRP, and the early years should have seen the appointment and training
         of key personnel. This Office cannot understand why staff such as a facilities manager or
         maintenance officer were not employed from the start of the project to learn the operation
         of all systems installed in the prison. In the absence of these positions, the maintenance
         portfolio had fallen primarily to the Business and Security Managers and it was distracting
         them from their core responsibilities. It is hoped that the Department will learn from this
         for the new prison in Kalgoorlie.
2.5      Given the geographical isolation of WKRP, it can take days, sometimes weeks,
         for maintenance problems to be resolved, particularly if expert personnel and/or
         equipment are required from Perth. The problems were compounded by the large
         number of unexpected issues that had occurred since the prison opened. These included
         the need to replace locks throughout the prison (due to their early failure), and ongoing
         issues with the fire system (including at least 42 instances of burst pipes since opening,
         and the need to replace the system's pumps).

                                                                            Figure 1 :
                                                                            Map of Western Australia
                                                                            showing the remoteness of
                                               Derby
                                                WEST KIMBERLEY
                                                                            West Kimberley Regional Prison
                                  Broome        REGIONAL PRISON
              0             300                                             and Broome Regional Prison.
                                           BROOME
                  Kilometres               REGIONAL
                                           PRISON

                                       Western
                                       Australia

                                  PERTH

                                                      REPORT OF AN ANNOUNCED INSPECTION OF WEST KIMBERLEY AND BROOME REGIONAL PRISONS   10
WIT.0269.0001.0515

            BUILDING AND MAINTAINING THE NEW PRISON

     Technology
     2.6    The prison has a number of new technologies that have not been previously used in
            prisons in Western Australia, and as such is something of a testing ground. Some people
            suggested that WKRP would be a good testing ground as the physical environment is
            characterised by extremes – high temperatures, dust, humidity, flooding, electrical storms
            and cyclones. If electronic technology can operate successfully in this environment it
            could probably operate anywhere. However, this Office was always concerned at the risks
            of using/trialling high-tech approaches in the Kimberley and these concerns have proved
            well-founded: to date, too much of the technology has been failing in the extreme
            conditions, sometimes creating security and safety concerns.
     Fire Alarms
     2.7    The fire alarm system is located in master control but staff questioned during the
            inspection could not match the codes that appeared on the alarm with the area of the
            prison. They spoke of having to get staff inside the prison to check all areas as there was
            no identification chart to show where the alarm was signalling.
     Reticulation System
     2.8    During the inspection the oval and other grassed areas both inside and outside the prison
            were brown. This was the result of a failure with the reticulation system. Blackwater pumps
            had burned out numerous times and the reticulation system was so complicated that staff
            did not know how to re-set it.

            Photo 5 : Brown oval caused by reticulation issues.
     Security Systems
     2.9    The prison is hit by lightning strikes on a regular basis through the wet season, and the
            Superintendent said that on one day 27 strikes had been recorded. Some of these strikes
            affect the security systems, often creating issues that take some days to rectify. The first
            lightning strike to hit WKRP caused major damage and cost $250,000 to rectify.

11   REPORT OF AN ANNOUNCED INSPECTION OF WEST KIMBERLEY AND BROOME REGIONAL PRISONS
WIT.0269.0001.0516

      BUILDING AND MAINTAINING THE NEW PRISON

Personal Alarms
2.10 The Personal Alarm Device ('PAD') is vital to the safety of prison staff and visitors.12
     On one occasion the inspection team was asked, as per normal, if they wanted a PAD.
     The officer asked this with a wry smile: the system was not working, and the prison could
     not guarantee that it would be back on line that day. Repairing the PAD system required
     technicians to fly from Perth to Derby to re-set them, at an estimated cost of $10,000.
Air-conditioners
2.11 Given the extreme range in conditions it was a relief to find that the Department had built
     climate control into the design of the prison for both prisoner and staff areas. The climate
     control system throughout the prison has been set at 26 degrees Celsius (except the
     dispensary in the medical centre which is set at 24 degrees). However, the centralised
     control system was sometimes proving erratic and there were times when natural airflow
     would have been appropriate and preferable.

LESSONS LEARNED
2.12 As WKRP was a new design concept based on a new philosophy, the Office was expecting
     a few design faults and technological hiccups. However, there were an extraordinary
     number of these found during the inspection and some were posing significant risks,
     challenges and costs. There are a number of lessons to be learned:
      •   There was a good deal of evidence to indicate that different parts of the Department
          were not communicating well during the project. In future builds, it is vital for the
          assets arm of the Department to work collaboratively and positively with operational
          managers and staff. Simple design faults, such as the general lack of storage and the
          lack of dining facilities for staff would have most likely been picked up by those with
          operational expertise.
      •   A good deal of the technology appears to be unnecessary, over-complex,
          and too unstable for the environment in which it is being used.
      •   The Department should provide a full project team to manage each stage of future
          projects. While there was a project team in the planning and the design stages, no
          such team was engaged at the building stage until concerns were raised by this Office.
      •   The lack of a facilities manager or maintenance officer has cost the Department
          financially and in terms of risk. At least one person, preferably more, should have
          knowledge and expertise in the technology and workings of the prison.

      Recommendation 2
      Ensure that the total project management arrangements for future prison builds are more robust,
      collaborative and proactive than was the case at WKRP.

12    A Personal Alarm Device when activated alarms in the control room and indicates the location of the alarm
      and thus the person activating the alarm. Staff are then directed to attend this location.

                                            REPORT OF AN ANNOUNCED INSPECTION OF WEST KIMBERLEY AND BROOME REGIONAL PRISONS   12