Adult Education Too important to be left to chance - University of Warwick
Page content transcription
If your browser does not render page correctly, please read the page content below
Adult
Education

Too important
to be left to
chance
Dr Deirdre Hughes OBE, Karen Adriaanse
and Dr Sally-Anne Barnes

                                              Research Report for the All
                                              Party Parliamentary Group
                                           for Adult Education (APPG) –
                                             Inquiry into Adult Education

                                         All-Party
                                         Parliamentary Group
                                         for Adult Education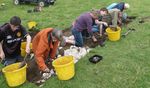 Contents

Executive summary                                             4

1.     Introduction                                           8
1.1.   Project overview                                       8
1.2.   Methodology                                            9
1.3.   Report structure                                      10

2.     Adult learning: Why does it matter?                   11
2.1.   Traditional patterns, changing transitions            11
2.2.   The adult education landscape                         15
2.3.   Challenges and opportunities                          16

3.     What's happening in the current system?               19
3.1.   Post-16 sector – major change and transition          19
3.2.   Devolution                                            19
3.3.   Area Reviews                                          21
3.4.   What's working well?                                  22
3.5.   What's not working well?                              24
3.6.   Trends                                                25
3.7.   Economic and social costs                             28
3.8.   Unique characteristics of adult education             30
3.9.   Preparing learners for a successful life in Britain   32

4.     Adult learner participation or non-participation      34
4.1.   Motivation                                            39
4.2.   Barriers                                              41
4.3.   Overcoming barriers                                   43

5.     Leading to successful outcomes                        48
5.1.   Professionalism and partnerships                      50
5.2.   Tracking progress and outcomes                        52
5.3.   Top policy priorities                                 53

                                                                  Page   1
6.     What needs to change?                                                     54
           6.1.   Focus on life skills and prosperity                                       56
           6.2.   Information, advice and guidance                                          57
           6.3.   An evidence-based system                                                  58
           6.4.   Employers, skills and productivity                                        58

           7.     Five key recommendations                                                  60

           Appendix 1       Call for Evidence respondents                                   62

           Appendix 2       Key stakeholder interviewees and                                63
                            other contributors to the report

           List of tables and figures
           Table 1.1      Population change in English regions, mid-2014 to mid-2024        12
           Figure 1.1     Percentage population change in English regions by age groups,    13
           		             mid-2014 to mid-2024
           Figure 1.2     Economic inactivity by main category in the UK (aged 16 to 64),   14
           		             seasonally adjusted – February to April 2011 to
           		             February to April 2016
           Figure 3.1     Adult (19+) Learner Participation in Government-funded            26
           		             Further Education by Level 2
           Figure 3.2     Adult Learner (19+) Participation and Achievement in              27
           		             Education and Training
           Figure 3.3     Adult Learner (19+) Participation and Achievement on              27
           		             English and Maths Courses
           Figure 4.1     Geographic profile of respondents (n=543)                         35
           Table 4.1      Current situation/status of all respondents (n=543)               35
           Figure 4.2     Types of course(s) undertaken by survey respondents (n=484)       36
           Figure 4.3     Type of course undertaken by region (n=484)                       37
           Table 4.2      Reasons for taking part in an adult education course (n=531)      40
           Table 4.3      Barriers that make it difficult to start and/or complete          42
                          a course by region (n=543)
           Table 4.4      Sources of encouragement for adult learners (n=531)               45
           Table 5.1      Skills improved as a result of attending an adult                 49
                          education course (n=531)

Page   2
Acknowledgements

We are very grateful to the All Parliamentary Party Group for Adult Education who commissioned
this research to feed into a formal Inquiry into Adult Education across England. We are indebted
to everyone who participated in this research study, particularly those adult participants and
non-participants in adult education who kindly shared their personal learner stories with us.
We are also grateful to those who volunteered their time to either contribute to a formal 'Call
for Evidence', participated in fieldwork activities (including Town Hall meetings) and those who
completed an online adult learner survey.
We would like to thank representatives from the research project Steering Group, as well as nine
Specialist Designated Institutions (SDIs) - City Lit, Morley College, Hillcroft College, Northern
College, Ruskin College, Working Men's College, Mary Ward Centre, Fircroft College and the
Workers' Educational Association (WEA) – who each contributed and supported the research.
Additionally, we are indebted to the following individuals and organisations who participated in
telephone interviews and/or gave us permission to share their views within the report: Nick Bell,
Chief Executive, Prospects Group Ltd; Neil Carberry, Senior Policy Adviser, Confederation of
British Industry (CBI); Caroline Fairbairn, Director General, Confederation of British Industry (CBI);
David Hughes, Chief Executive, Learning & Work Institute; Scott Knowles, Chief Executive, East
Midlands, British Chamber of Commerce; Bob Harrison, Chair of Governors Northern College &
Education Adviser, Toshiba, Northern Europe; Dr Sue Pember OBE, Director of Policy, HOLEX;
David Russell, Chief Executive, Education Training Foundation (ETF); Baroness Sharp of Guildford,
House of Lords; Rachael Egan, West Midlands, Combined Authority; Ruth Spellman OBE, Chief
Executive, Workers' Educational Association (WEA); Steve Stewart, Chief Executive, Careers
England; Mary-Vine Morris, Senior Policy Director (London), Association of Colleges (AoC); Trevor
Phillips OBE, Chair of Trustees, Workers' Educational Association (WEA); and Andreas Schleicher,
Director for the Directorate Education and Skills, (OECD). Also, a special note of thanks to Stef
Poole and Sally Wright at IER for their invaluable input and support. Finally, we would like to thank
Chi Onwurah MP for her input and review of the findings and the commitment she and other
Parliamentarians have made to keeping the spotlight on adult education.

University of Warwick, Institute for Employment Research (IER)
Established in 1981 by the University of Warwick, the Institute for Employment Research (IER)
is a leading international social science research centre. Its research is interdisciplinary and
made relevant to policy makers and practitioners. It is renowned for consistently delivering high
quality research. The work of IER includes comparative European research on employment and
training as well as that focusing on the UK at national, regional and local levels. IER is concerned
principally with the development of scientific knowledge about the socioeconomic system rather
than with the evolution and application of one particular discipline. It places particular emphasis
on using social science in the effective development of policy and practice and in collaborating
with the policy and practitioner communities, to bring this about.

                                                                                                         Page   3
Executive summary
           The APPG for Adult Education commissioned the Warwick Institute for Employment Research at
           the University of Warwick (April – June 2016) to conduct research into the needs of adult learners.1
           This work was managed by nine Specialist Designated Institutions (SDIs) including: City Lit,
           Morley College, Hillcroft College, Northern College, Ruskin College, Working Men's College, Mary
           Ward Centre, Fircroft College and the Workers' Educational Association (WEA) – each has its own
           identity, mission and distinctive approach, which adds to the rich diversity of adult education.
           Our primary focus is on adult education, and on adults returning to learn. Learning can occur in
           education or training institutions (offline or online), the workplace (on or off the job), the family, or
           cultural and especially, community settings.
           The research team collected evidence through the following channels:
             l A literature review: Some 45 sources of research and analysis have been identified and
                 reviewed, spanning practice and experience across the UK and internationally. The main
                 purpose was to inform and complement the core project research on the need, reach
                 and areas for policy and practice development for adult education. The findings can be
                 downloaded from:
                 http://www2.warwick.ac.uk/fac/soc/ier/research/adult_education/
             l A formal call for evidence: There were 34 responses received to a formal 'Call for
                 Evidence', ranging from individual adult education tutors to major organisations. The
                 detailed responses can be accessed from:
                 http://www2.warwick.ac.uk/fac/soc/ier/research/adult_education/
             l An online survey of adult learners: This aimed to engage as diverse a group of adult
                 learners as possible to cover all key demographics and life stages. There was a particular
                 focus on disadvantaged or disengaged students. The online survey attracted responses
                 from 543 adults, all but 2 per cent of whom had attended adult education courses and
                 spanning age groups from under 30 to over 65 years.
             l Fieldwork: This included a total of 169 adult learners currently or previously attending
                 programmes run by six SDI providers and 39 adults not currently learning, but who were
                 attending a private provider for a programme of support for people who are unemployed.
             l Town Hall meetings: Two open meetings were held in the Wirral and Newcastle, attended
                 by some 60 people interested or involved in adult education in a wide variety of roles.
                 The findings from the Town Hall meetings captured the voices of adult learners featured
                 throughout the report.
             l Telephone interviews: A total of 12 key stakeholder interviews were conducted with
                 leaders from education, employment and community sectors to ascertain their views on and
                 experience of adult education provision in England.

Page   4
                                                  1. Available from: http://wea.org.uk/news/New-Parliamentary-Group-for-Adult-Education.aspx
How can a greater priority be given to adults' views to support a demand-led approach?
Nationally, adult education providers indicate there is a government policy 'lopsided fixation' on
both young people and apprenticeships, at the expense of other forms of adult education. Yet, the
evidence base shows adult education often plays a significant role in reaching out and engaging
people in learning through often outstanding partnerships with community groups, local authority
departments and public services (Ofsted, 2015). The very wide range of provision offers a first
step back into learning for so many and leads them onto pathways into work, including where
appropriate, apprenticeships.
Local and newly Combined Authorities will be accountable for the allocation of funds with
Local Enterprise Partnerships (LEPs) in setting the agenda and identifying priorities within
local communities. It is therefore critical that the contribution of adult education including its
contribution to improving health and well-being (which are pre-requisites for progression into
and within employment) must not be lost or forgotten within current and any new devolution
arrangements.
It is clear that most providers of adult education have invested in reaching out to people who
are disadvantaged one way or the other. Many of whom would not otherwise know about adult
education and what it could do for people in their circumstances. Yet, adult education providers
have developed the expertise, teaching skills and resources to deliver non-qualification provision
and/or bite-sized units that successfully engage these adults in learning again, offering a stepping
stone to success. Any policy or practical interventions need to reflect this and provide flexibility.
Post-devolution, local Skills Commissioners will be required to make investment decisions - which
is why their role is so central to the sustainability of adult education now and in the future.

What practices and models of learning best motivate non-traditional students to keep on
going with their studies, while other from a similar background drop-out?
  l Good quality provision demonstrated by high achievement rates and positive Ofsted
      outcomes nationally for local authority providers and many further education (FE) colleges
      and Specialist Designated Institute (SDI) providers
  l Inter-generational learning is starting to grow, involving parents and grandparents learning
      alongside children
  l Partnership work with trade unions where workplace and community learning centres have
      been able to reach learners who face major barriers in accessing adult education and
      training
  l Community-based adult education, such as University of the Third Age (U3A),
      which is filling gaps in other provision. Local authorities, further education (FE) colleges,
      universities and Specialist Designated Institute (SDI) providers are also making significant
      contributions to outreach and community activities.
  l In the adult survey, when asked their reasons for taking part in an adult learning course,
      respondents provided a range of reasons, but an overwhelming proportion reported that
      it had been for their own personal development (75 per cent). The 39 people either on the
      work programme or referred to the provider from Jobcentre Plus to work on their Curriculum
      Vitae (CV) were familiar with colleges and training providers, but not Adult and Community
      Learning providers, such as the SDIs, local authorities and not-for-profit providers with

                                                                                                        Page   5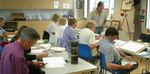 charitable status. None had a written job or career plan. Nearly all were looking for low level
                 work, mostly because that was all that they deemed available to them. Those over 50 years
                 old were very concerned that they were unlikely to find work because of the attitudes of
                 employers.

           What do we know already about the added value, cost-effectiveness and impact
           of adult education?
           The UK Government's Foresight report on mental capital and well-being highlighted the costs
           of over £100 billion for mental ill-health in the UK, and £27 billion to UK plc in terms of sickness
           absence, presenteeism (i.e. the practice of being present at one's place of work for more hours
           than is required, especially as a manifestation of insecurity about one's job) and labour turnover.
           In addition, nearly 40 per cent of all incapacity benefit at work is due to the common mental
           disorders of depression, anxiety and stress. The World Health Organisation (WHO, 2014)2 links
           well-being to social connections, economic security and income, natural and built environment,
           and education. We found that attending adult education courses could directly improve the lives
           of individuals and contributed positively to all these areas.
           Many participants in the fieldwork felt that many policy makers did not understand the true
           benefits of adult education. They were keen that the money for adult learning should be protected
           and that MPs and their advisers should understand the wider social benefits of attending a
           community-based class and the money it can save the health service, social services and other
           departments. They felt that having a pay policy for adult learning was fair - so that those that can
           pay do and support those that can't. However, the service still needs to be subsidised so that
           more people can attend, especially those who have significant barriers to work or being active in
           their communities.

                                                   2. WORLD Health Organisation (2014) Second joint meeting of experts on targets and indicators for
Page   6                                                                health and well being in Health 2020, London, 3-4 April 2014. Available from:
                                    http://www.euro.who.int/__data/assets/pdf_file/0008/253673/Meeting-Report-April-meeting-final-WEB.pdf?ua=1
What policy development is needed to secure the future of adult education?
Recommendation 1                                   Recommendation 3
  Establish a national and regional strategy        Provide careers information, advice and
  for adult education, health, employability        guidance in local communities and build
  and well-being – bringing together the            capacity in the adult education workforce
  different departmental interests, led by a        to make greater use of labour market
  senior Minister to provide an accountability      intelligence and mid-life reviews. There is a
  and quality assured framework at a national       need to broaden and strengthen the capacity
  and regional level. There needs to be clear       of the adult education workforce, thus raising
  criteria for providers to capture, collate        the profile of this important work. Training
  and disseminate the full benefits of adult        and professional support should be available
  education, including improvements to their        for all those involved in delivering education
  health and well-being and participation as an     and training in various capacities.
  active citizen against the accountability and
  quality-assured framework.                       Recommendation 4
                                                    Ensure a systematic approach to identifying
Recommendation 2                                    and gathering evidence on the full impact
  The new commissioning system needs to             of adult education. Data on the outcomes
  have an adult education framework that            achieved by adult learners should not be
  seeks to rebuild and rebalance resources          overly bureaucratic, but it needs be openly
  fairly for adults across the different life-      available for individuals, employers and
  stages. National and local provision for          commissioners to enable informed choices.
  adults' needs to reflect a coherent view of
  our changing social, economic and cultural       Recommendation 5
  context. The matter of identity, of how people    More employers need to step up and offer
  describe who they are and the values they         opportunities to adults, particularly older
  hold, is an important conversation to be          adults, keen to remain active in employment.
  had with Commissioners in local areas. We         Employers could offer so much more by
  learned from adults who were not engaged          offering adult education experiences on their
  in adult education that many felt vulnerable,     premises through local partnerships.
  had limited choice on what was available
  when it comes to addressing their feelings
  of isolation, loneliness, mental and physical
  challenges.

Over the next five to 10 years there is a need to build on outstanding practices that are often
unique to current adult education provision. Adult education should be a national priority.
A series of policies and practices are needed so that the benefits of adult education are not
taken away from those who need it most. A national debate can forge that sense of
shared national purpose for adult education. And it is a debate in which, as well as the local
commissioners of adult education, many more citizen voices should be heard – the voices of
those for whom the services should be designed and those adults who have most to gain from
them. This really is too important to simply be left to chance.

                                                                                                     Page   7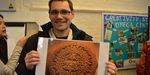 1. Introduction

             " Adult education can help change lives and transform societies – it is a human right and
             common good. "
             (European Adult Education Manifesto for the 21st Century)

             " The provision and quality of adult learning remains patchy, and those who need it most
             currently get the least of it. More work is needed to support adult learning in local communities
             – this should be a key ingredient in adult education developments in the 21st century. "
             (Andreas Schleicher, Director for the Directorate of Education and Skills, OECD).

           'A broad highway that all could travel.' That's how Keir Hardy – Britain's first Labour MP –
           envisaged education for all back in the 1890s.4 Since then, there is a mountain of evidence
           – be it in government data, books, reports and millions of individual case studies – that prove
           adult education has significantly changed so many people's lives. Many adults have found their
           way onto the highway and have made up for lost time by discovering their potential and skills,
           achieving things they did not know they were capable of. Many have developed self-belief and
           resilience enabling them to be more active citizens or support their families and communities in
           a way they would not have believed possible. However, still not everyone finds it easy to get on
           that highway or to navigate their route along it. Too many of those who could benefit most from
           making the journey are missing out. That's why the newly formed All-Party Parliamentary Group
           (APPG) for Adult Education is making educational provision for adults the focus of its first priority.
           As the APPG's Chair explained at the Group's launch:

             " We need more opportunities and support for adults to learn throughout their lives, whatever
             their circumstances. Our world is constantly changing and learning helps many people to make the
             positive changes they need – whether it's finding a better job or broadening cultural horizons. "
             (Chi Onwurah MP)5

           1.1. Project overview
           The APPG for Adult Education commissioned the Warwick Institute for Employment Research at
           the University of Warwick (April – June 2016) to conduct research into the needs of adult learners.6
           This work was managed by nine Specialist Designated Institutions (SDIs) including: City Lit,
           Morley College, Hillcroft College, Northern College, Ruskin College, Working Men's College, Mary
           Ward Centre, Fircroft College and the Workers' Educational Association (WEA) – each has its own
           identity, mission and distinctive approach, which adds to the rich diversity of adult education.

                      3. European Association for the Education of Adults (2015) Manifesto for Adult Learning in the 21st Century. Brussels: 5th December 2015.
                   Accessed on: 4th May 2016. Available from: http://www.eaea.org/en/policy-advocacy/manifesto-for-adult-learning-in-the-21st-century.html
                          4. Gillard, D. (2001) Education in England: A Brief history. Available from: http://www.educationengland.org.uk/history/chapter03.html
Page   8                                                          5. Available from: http://wea.org.uk/news/New-Parliamentary-Group-for-Adult-Education.aspx
                                                                  6. Available from: http://wea.org.uk/news/New-Parliamentary-Group-for-Adult-Education.aspx
Our primary focus is on adult education, and on adults returning to learn. Learning can occur
in education or training institutions (offline or online), the workplace (on or off the job), the
family, or cultural and especially, community settings. We use 'learning' to refer to all kinds of
formal education and training (organised/accredited). We also include non-formal (organised
unaccredited) and informal approaches (not organised, e.g. learning from colleagues or friends)
provided these have a degree of adult education focus.
The aim of the study was to scope the need, reach and areas for policy and practice development
for adult education concerning disadvantaged adults. Four key research questions emerged:
  l How can a greater priority be given to adults' views to support a demand-led approach?
  l What practices and models of learning best motivate non-traditional students to keep on
     going with their studies while others from a similar background drop-out?
  l What do we know already about the added value, cost-effectiveness and impact of adult
     education?
  l What policy development is needed to secure the future of adult education?

1.2. Methodology
The research team collected evidence through the following channels:
  l A literature review: Some 45 sources of research and analysis have been identified and
     reviewed, spanning practice and experience across the UK and internationally. The main
     purpose was to inform and complement the core project research on the need, reach
     and areas for policy and practice development for adult education. The findings can be
     downloaded from: http://www2.warwick.ac.uk/fac/soc/ier/research/adult_education/
  l A formal call for evidence: There were 34 responses received to a formal
  'Call for Evidence', ranging from individual adult education tutors to major organisations.
  The detailed responses can be accessed from: http://www2.warwick.ac.uk/fac/soc/ier/
  research/adult_education/
  l An online survey of adult learners: This aimed to engage as diverse a group of adult
     learners as possible to cover all key demographics and life stages. There was a particular
     focus on disadvantaged or disengaged students. This included:
     n Existing adult students from a range of localities drawn from the SDIs; and
     n Students who had started a course of learning, but not completed it.
  The online survey attracted responses from 543 adults, all but two per cent of whom had
  attended adult education courses and spanning age groups from under 30 to over 65 years.
  l Fieldwork: This included a total of 169 adult learners currently, or previously, attending
     programmes run by six SDI providers and 39 adults not currently learning, but who were
     attending a private provider with support for people who are unemployed. Focus groups
     were conducted with learners and local community representatives to examine the impact
     of learning, what works and challenges. Where possible, it was ensured that men and
     women were represented equally, disadvantaged groupings and drawn from both urban and
     rural areas. The fieldwork activities captured the voices of adult learners which are featured
     throughout the report.

                                                                                                      Page   9
l Town Hall meetings: Two open meetings were held in the Wirral and Newcastle, attended
                 by some 60 people interested or involved in adult education in a wide variety of roles.
                 The findings from the Town Hall meetings captured the voices of adult learners which are
                 featured throughout the report.
              l Telephone interviews: A total of 12 key stakeholder interviews were conducted with
                 leaders from education, employment and community sectors to ascertain their views on and
                 experience of adult education provision in England. The main purpose was to capture their
                 voices and identify key emerging policy priorities.
            By drawing on these varied sources, the aim has been to develop a full picture of the benefits
            of adult education for individuals, employers and communities focusing on what works well and
            what needs to be improved to make best use of the resources available for adult education,
            particularly in addressing the needs of those most disadvantaged in our society. This research
            provides an opportunity to relate recent research into adult education policy and practice of 2016
            and look forward to the next five to ten years.

            1.3. Report structure
            Chapter 2 discusses why adult education matters in the context of a changing landscape across
            England.
            Chapter 3 reviews what's happening in the current landscape, including devolution, area reviews
            and the opportunities that lie ahead, drawing upon participants' experiences and their views of
            the current and future direction of adult education.
            Chapter 4 captures the voices of adults participating in learning and those who are currently not
            engaged in formal adult education to illustrate their motivations, the barriers they face and ways in
            which they overcome barriers to learning.
            Chapter 5 explores what leads to successful outcomes and provides some brief illustrations of
            good and interesting policies and practices to feed into future developments.
            Chapter 6 focuses on what needs to change now and in the future in order to maintain and further
            strengthen adult education across England.
            Chapter 7 sets out five key recommendations for implementation at a national, regional and local
            level.

Page   10
2. Adult learning: Why does it matter?

   " Adult education at its best connects people, helps to reduce loneliness or feelings of isolation
   within communities; it can instill a sense of empowerment through the joy of learning and/or help
   people get back to work or positively change direction. "
   (Baroness Sharp of Guildford)
In this section, we explore the changes in society that are impacting on the lives of adults,
the current landscape, evidence from Ofsted, on adult education providers performance and
challenges and opportunities that lie ahead.

Key findings
   l The ageing society is upon us and services will need to adapt accordingly
   l There is an urgent requirement for more adults to be economically active for much longer
        than in previous generations due to changes in state pensions and increased lifespans
   l Everyone's lives involve transitions, but for a growing number the frequency and scale of
        these are increasing
   l Adult education provides many opportunities to equalise societies on a larger scale
   l The quality of provision of the 238 community and skills providers is high; 86 per cent of
        them were judged to be good or outstanding at their latest Ofsted inspection.

2.1. Traditional patterns, changing transitions
Latest figures from the Office of National Statistics (ONS, June 2016)7 indicate the UK population
grew by half a million last year to 65.1 million. The largest percentage increase was in England
and the lowest in Wales. The older population has continued to rise, with more than 11.6 million
people (17.8 per cent of the population) now aged 65 years and over, and 1.5 million people (2.3
per cent of the population) aged 85 years and over in mid-2015.
   " All regions of England are projected to see an increase in their population size over the next
   decade, with London, the East of England and South East projected to grow faster than the
   country as a whole. The population is also ageing with all regions seeing a faster growth in those
   aged 65 and over than in younger age groups. "
   (Suzie Dunsmith, Population Projections Unit, Office for National Statistics)

7. Office for National Statistics (2016) All data related to population estimates, London, 23rd June 2016.                   Page   11
   Available from: https://www.ons.gov.uk/peoplepopulationandcommunity/populationandmigration/populationestimates/datalist
Table 1.1               Population change in English regions: mid-2014 to mid-2024

               Mid- Mid-  Projected                                                                                                      Projected
               2014 2014 change over                                                                                                    percentage
             			           10 years                                                                                                     change over
             				                                                                                                                         10 years

             England                                          54,316,600              58,396,300                  4,079,700                    7.5

             London                                            8,538,700               9,708,000                  1,169,300                   13.7

             East                                              6,018,400               6,554,300                    535,900                    8.9

             South East                                        8,873,800               9,596,200                    722,400                    8.1

             South West                                        5,423,300               5,816,500                    393,200                    7.3

             East Midlands                                     4,637,400               4,950,200                    312,800                    6.7

             West Midlands                                     5,713,300               6,052,400                    339,100                    5.9

             Yorkshire and the Humber                          5,360,000               5,608,900                    248,900                    4.6

             North West                                        7,133,100               7,409,100                    276,100                    3.9

             North East                                        2,618,700               2,700,600                    81,900                     3.1

                                                                            Source: Office for National Statistics – Note: Figures may not sum due to rounding

            Clearly, there is an urgent requirement for more adults to be economically active for much longer
            than in previous generations due to changes in state pensions and increased lifespans (Eurostat,
            2014).8 The employment rate for women (69.2 per cent) was the joint highest since comparable
            records began in 1971, partly due to on-going changes to the state pension age for women
            resulting in fewer women retiring between the ages of 60 and 65 years (ONS, op. cit). Data from
            the Office for National Statistics (op.cit) shows that the number of 18 year olds in England is
            projected to decline overall between 2012 and 2020 and it will be 2024 before the 18 year old
            population recovers to 2015 levels. Focusing on older age groups, Figure 1.1 below shows that
            the number of people aged 65 and over is projected to increase in all regions by an average of 20
            per cent between mid-2014 and mid-2024 as a result of the general ageing of the population as
            projected in the national population projections. The fastest growth in those aged 65 and over is
            seen in London, where the number is projected to increase by 23.6 per cent from slightly under 1
            million to 1.2 million over the 10 year period.

Page   12           8. Eurostat (2014) Eurostat Statistics: 2020 indicators – employment, Brussels, December 2014. Due to be updated by Eurostat in August 2016.
                                             Available from: http://ec.europa.eu/eurostat/statistics-explained/index.php/Europe_2020_indicators_-_employment
Figure 1.1            Percentage population change in English regions by age
  			                   groups: mid-2014 to mid-2024

     England

     London

     South East

     East Midlands

     East

     South West

     North East

     Yorkshire and
     the Humber

     West Midlands

     North West

                          -5                  0                  5                10                  15                 20                   25

            0 to 15 years old                       16 to 64 years old                          65 and over

                                                                                                              Source: Office for National Statistics

With a shrinking population of traditional "working age" supporting a growing retired one, we all
will need to do things quite differently from previous generations and learn to structure our lives,
as well as public, private and third sector services, in new and differing ways.

   " The traditional notion of a three-stage approach to our working lives - education, followed by
   work and then retirement is beginning to collapse: life expectancy is rising, final-salary pensions
   are vanishing, and increasing numbers of people are juggling multiple roles. "
   (Lynda Grattan, Professor of Management Practice, London Business School & Andrew
   Scott, Professor of Economics, London Business School)9

Everyone's lives involve transitions, but for a growing number the frequency and scale of these
are increasing. Changes in the economy mean people are having to change jobs and fields of
work more often than in the past.10 Portfolio work is on the increase: for example, someone might
be driving a taxi part of the day, renting out the driveway for somebody who wants to park their
car, looking after an elderly relative and working for a delivery company in the evening. We are
all more likely to have to be far more versatile in coping in changing roles and changing personal
circumstances.

9. Grattan, L. and Scott, A. (2016) The 100 Year Life: Living and Working in An Age of Longevity.
    Bloomsbury Publishing, London. Available from: http://www.100yearlife.com/
10. Eurostat (2015) Population Structure and Ageing, Brussels, June 2015.                                                                              Page   13
    Available from: http://ec.europa.eu/eurostat/statistics-explained/index.php/Population_structure_and_ageing
Figure 1.2         Economic inactivity by main category in the UK (aged 16 to 64), seasonally
             			                adjusted – February to April 2011 to February to April 2016

                     Student            Looking after family at home          Long-term sick                Retired
                          Thousands
                  2,500

                  2,000

                  1,500

                  1,000

                   February -          February -       February -     February -       February -              February -
                     April               April            April          April            April                   April
                     2011                2012             2013           2014             2015                    2016

                                                                                           Source: Office for National Statistics

            Some responses to the Call for Evidence highlighted:
              " A slowness to realise that as people work longer, they are less likely to stay in the same
              career for their whole working life and therefore need access to funding to re-train, at both
              undergraduate and post-graduate level. "
              (The Open University)

              " Individuals' identities are changing and we see more portfolio working and/or self-employment
              for people of all ages. Individuals have to adjust to new ways of living their lives. "
              (Call for Evidence)
            Some people are on journeys of personal transition, for example, coping with a disability, mental
            health or domestic issues, or addiction problems, recovering from an accident, being made
            redundant or preparing to leave prison. Adjusting to a new phase in life, such as retirement,
            represents another form of transition, which can be aided by the support, new skills and new
            interests that adult education can offer. Increasing migration has seen more adults arriving in England
            with more varied backgrounds and a wider range of educational needs to help smooth the path
            to cultural integration. There are plenty of reasons – economic, social and moral – to help adults
            reconnect with education. As the then Prime Minister, David Cameron put it earlier in the year:

Page   14
" The economy can't be secure if we spend billions of pounds on picking up the pieces of social
   failure and our society can't be strong and cohesive as long as there are millions of people who
   feel locked out of it. "
   (David Cameron, Prime Minister, January 2016)11

2.2. The adult education landscape
Ofsted's (2015)12 Annual Report of Her Majesty's Chief Inspector praised the adult education
sector for the way that it provides educational benefits to disadvantaged communities and breaks
cycles of low achievement by helping adults who may have often felt that learning was not for
them to gain skills and qualifications.  Inspections demonstrated that many adult education
providers were successful at working with partners best placed to deliver a wide range of courses
to support adults from disadvantaged communities.
In its official statistics Ofsted (June 2016)13 identifies 238 community and skills providers whose
core aim is generally to provide adult education, including in some cases work-based learning for
young people and adults. These are mostly local authority providers, not-for-profit providers with
charitable status and specialist dedicated institutions (SDIs) that receive funds directly from the
Skills Funding Agency. These providers typically provide courses at designated learning centres
and they also use a wide variety of community-based venues such as schools, community halls,
libraries and children's or health centres; many of these are based in areas of deprivation. Local
authority provision often takes place on many hundreds of different locations and the WEA runs
hundreds of courses in different sites across the country. Some of these providers, especially the
local authorities, sub-contract some of their provision to small organisations that have expertise
in supporting specific client groups, such as adults with mental health or drug or alcohol issues
or those with specific learning difficulties or disabilities. A few local authorities subcontract a
significant proportion of its adult education budget to the local general further education (FE)
colleges and many FE colleges also have a direct contract with the Skills Funding Agency to
deliver adult education. They also use community venues as well as their main college sites.
Ofsted's findings (op cit.) show that the quality of provision of the 238 community and skills
providers was high; 86 per cent of them were judged to be good or outstanding at their latest
inspection, although not all of these grades were specifically for adult learning. The Common
Inspection Framework (CIF) for education, early years and skills14 for inspections from September
2015 restructured the inspection of further education and skills, requiring a separate grade
and report for each of the follow types of provision: 16 to 19 study programmes; adult learning
programmes; apprenticeships; traineeships; provision for learners with high needs; and 14 to 16
full-time provision. From September 201515, the further education and skills inspection handbook
requires inspectors to consider how well each strand of a provider's adult learning programme(s) –
such as vocational training, employability training and community learning – has a clearly defined
purpose that is well met through each relevant learning programme. Another of the eight points
listed asks inspectors to consider how well learning programmes enable learners to overcome

11. Prime Minister's Speech on Life Chances, London: 11th January 2016.
    Available from: https://www.gov.uk/government/speeches/prime-ministers-speech-on-life-chances
12. Annual Report of Her Majesty's Chief Inspector 2014/15 page 68.
    Available from: https://www.gov.uk/government/publications/ofsted-annual-report-201415-education-and-skills
13. Further education and skills inspections and outcomes as at 29 February 2016: data, charts and tables: Table 4.
    Available from: https://www.gov.uk/government/statistics/further-education-and-skills-inspection-and-outcomes-as-at-29-february-2016
14. The Common Inspection Framework. Available from: https://www.gov.uk/government/publications/
    common-inspection-framework-education-skills-and-early-years-from-september-2015                                                       Page   15
15. Further education and skills inspection handbook from September 2015.
their barriers to employment and/or to becoming more independent in their communities. The
            most recent management information from Ofsted16 show there is significant inconsistencies
            in how well the providers have met these and the other criteria in the inspection handbook. Of
            the 97 grades awarded for adult learning programmes, just over half were judged to be good or
            outstanding. The three providers with outstanding provision were a not-for-profit organisation, an
            FE college and a local authority provider. However, the five providers judged to have inadequate
            adult learning programmes were also from a similar mix of providers. All of the nine specialist
            designated institutions for adult learning were judged to be either good or outstanding at its latest
            inspection.

            2.3. Challenges and opportunities
            Recent findings from the OECD (June 2016) outlines:

              " There are an estimated 9 million working aged adults in England (more than a quarter of
              adults aged 16-65) with low literacy or numeracy skills or both. This reflects England's overall
              performance in the Survey of Adult Skills - around average for literacy, but well below average for
              numeracy relative to other OECD countries in the Survey (OECD, 2013). These 9 million people
              struggle with basic quantitative reasoning or have difficulty with simple written information. They
              might, for example, struggle to estimate how much petrol is left in the petrol tank from a sight
              of the gauge, or not be able to fully understand instructions on a bottle of aspirin. Here they
              are referred to as 'low-skilled'. Weak basic skills reduce productivity and employability, damage
              citizenship, and are therefore profoundly implicated in challenges of equity and social exclusion. "
              (OECD, 2016, p.9)17

            Digital technology is transforming almost every aspect of our public, private or work life (Davos,
            2016)18. For every individual – the learner, the worker and the citizen – the natural consequence
            of technological innovation is a requirement to continue learning throughout life. Adult education
            has brought computing skills to millions of adults who thought they would be left behind forever,
            through courses in village halls, libraries and community centres. But there are still millions more
            people who are unlikely to be able to book a doctor's appointment online, keep up with their
            children's work at school or have a good chance of sustained employment because of their lack
            of skills and/or confidence in using technology. There is significant scope to do more:
              " Don't force new technology into old pedagogy […] it's not about technology, it's about new
              ways of thinking "
              (Bob Harrison, Chair of Governors Northern College & Education Adviser, Toshiba –
              Northern Europe, 2016)19

            Millions of people define their well-being in terms of health (DoH, 2014).20 The UK Government's
            Foresight report on mental capital and well-being highlighted the costs of over £100 billion for

                                           16. Available from: https://www.gov.uk/government/statistical-data-sets/monthly-management-information-ofsteds-
                                                                                         further-education-and-skills-inspections-outcomes-from-december-2015
                  17. OECD (2016) Building Skills for All: A Review of England – Policy Insight from the Survey of Adult Skills, Paris: Organisation for Economic Co-
                       operation and Economic Development. Available from: https://www.oecd.org/unitedkingdom/building-skills-for-all-review-of-england.pdf
                                                                                              18. Davos World Leaders Conference, Switzerland, 14th January 2016.
                               Available from: https://www.weforum.org/agenda/2016/01/the-fourth-industrial-revolution-what-it-means-and-how-to-respond/
                                                                                                 19. For further information. Available from: http://www.setuk.co.uk/
Page   16                20. Department of Health (2014) Well being: Why it matters to health policy – Health is the top thing people say matters to their well being.
                  London. Available from: https://www.gov.uk/government/uploads/system/uploads/attachment_data/file/277566/Narrative__January_2014_.pdf
mental ill-health in the UK, and £27 billion to UK plc in terms of sickness absence, presenteeism
(i.e. the practice of being present at one's place of work for more hours than is required, especially
as a manifestation of insecurity about one's job) and labour turnover. In addition, nearly 40 per
cent of all incapacity benefit at work is due to the common mental disorders of depression,
anxiety and stress. The World Health Organisation (WHO, 2014)21 links well-being to social
connections, economic security and income, natural and built environment, and education. We
found that attending adult education courses could directly improve the lives of individuals and
contributed positively to all these areas.

   " I hated maths at school but now I know I will need to improve my skills and get the
   qualification so I can train to be a nurse. "
   (Adult Learner)
    " It is good to have a safe and helpful learning environment. It is easy to stay at home. Being
   'forced' to go out of the house once a week is not a bad thing at my age. "
   (Adult Learner)
   " My English has improved so much that I can make phone calls on my own now and speak to
   my daughter's teacher. "
   (Adult Learner)
   " I have gained so much knowledge. I can understand grammar. At last I know what a comma is.
   My text messages make more sense. When I write I can say what I want to say and not just what
   I can spell. "
   (Adult Learner)
Adult education provides many opportunities to equalise societies on a larger scale. In this
context, education and skills deficits need to be addressed as a priority to improve the economic
and social prosperity of all citizens. While the number of jobs in the UK is expected to rise by
about 1.8 million over the period 2014 to 2024, that growth will be strongest for highly qualified
managers and professionals. (UKCES, 2014; Störmer et al., 2014)22 In contrast, the jobs that have
traditionally enabled those with little in the way of qualifications to get into work and get on will
be in decline. For example the number of openings for process, plant and machine operators,
skilled tradespeople, and administrative and secretarial roles will all be in decline over the coming
years. By 2024, it is expected that only 2 per cent of those in employment will have no formal
qualifications (op cit.)23. In the years ahead, skills and qualifications will play an increasingly
central role in determining individual employability, career progression and earnings potential (CBI,
2014 & 2015)24.

21. World Health Organisation (2014) Second joint meeting of experts on targets and indicators for health and well being in Health 2020, London,
    3-4 April 2014. Available from: http://www.euro.who.int/__data/assets/pdf_file/0008/253673/Meeting-Report-April-meeting-final-WEB.pdf?ua=1
22. UKCES (2014) Working Futures 2014 – 2024. Wath-upon-Dearne: UK Commission for Employment and Skills. Available from: https://www.gov.uk/
    government/uploads/system/uploads/attachment_data/file/514285/Working_Futures_Headline_Report_final_for_web__PG.pdf
    See also: Störmer, E., Patscha, C., Prendergast, J., Daheim, C., Rhisiart, M., Glover, P.,  and Beck, H. (2014) The Furture of Work, Jobs and
    Skils in 2030 (Evidence Report 84). Wath-upon-Dearne: UK Commission for Employment and Skills. Available from: https://www.gov.uk/
    government/uploads/system/uploads/attachment_data/file/303334/er84-the-future-of-work-evidence-report.pdf
23. Op cit.
24. CBI (2014) Building a Better Off Britain: Improving Lives by Making Growth Work for Everyone, November 2014.
    Available from: http://news.cbi.org.uk/news/our-package-of-measures-to-build-a-better-off-britain/ See also: CB! (2015) The Path Ahead,
    CBI/Accenture Employment Trends Survey 2015, London, December 2015. Available from: http://news.cbi.org.uk/news/job-creation-up-                Page   17
    but-skills-shortages-rising-labour-costs-start-to-bite-cbi-accenture-survey/the-path-ahead/
All adults already beyond school age should have the chance and encouragement to start
            accumulating skills and qualifications that will lead to better, more fulfilling life chances. They
            should also be better equipped to support their families and local communities. However, there
            is a serious decline in the numbers of students participating in Level 3 courses25, as well as
            enrolment of part-time and mature students in higher education26, mainly as a result of funding
            and policy decisions. The number of 24 years and older adults participating in education at Level
            3 and Level 4 (A-level / Diploma) in 2013/2014 fell to 57,100 from 400,000 in 2012/2013, a drop of
            86 per cent (Hughes, 2014)27.

            A fixation on apprenticeships?
             " It feels like apprenticeships are the only show in town at the moment and whilst these are
             absolutely important, so too is adult education embedded in our local community. "
              (Town hall participant)
            Nationally, adult education providers indicate there is a government policy 'lopsided fixation' on
            both young people and apprenticeships, at the expense of other forms of adult education. Yet, the
            evidence base shows adult education often plays a significant role in reaching out and engaging
            people in learning through often outstanding partnerships with community groups, local authority
            departments and public services.28 The very wide range of provision provides a first step back
            into learning for so many and leads them onto pathways into work. For so many and this can lead
            them onto pathways into work, including where appropriate, apprenticeships.

                                             25. Skills Funding Agency & Department for Business, Innovation & Skills (2016) Statistical First Release, SFA/SFR34,
                    Coventry /London, Released 23rd June 2016. Available from: https://www.gov.uk/government/uploads/system/uploads/attachment_data/
                                                                                                                file/530819/SFR_commentary_June_2016_final.pdf
                   26. Office for Fair Access (2016) Outcomes of Access Agreement Outcome Monitoring for 2014/2015, London: May 2016, p. 7. Available from:
                                            https://www.offa.org.uk/wp-content/uploads/2016/05/2016.04-Outcomes-of-access-agreements-monitoring-1.pdf
                                                      27. Hughes, D, (2014) In Ed. Coryton, D., Basic Skills Bulletin, 169, Education Publishing Company, Crediton.
                                         28. Ofsted (2015) The Annual Report of Her Majesty's Chief Inspector of Education, Children's Services and Skills 2014/15
Page   18                             Presented to Parliament pursuant to section 121 of the Education and Inspections Act 2006. December 2015. Available from:
                     https://www.gov.uk/government/uploads/system/uploads/attachment_data/file/483347/Ofsted_annual_report_education_and_skills.pdf
3. What's happening in the current system?

   " Adult education isn't simply a leisure activity – it is the life blood for conversation in any vibrant
   community and local economy "
   (David Hughes, CEO, Learning and Work Institute)

In this section, we review what's happening in the current landscape, including devolution, area
reviews and the opportunities that lie ahead, drawing upon participants' views and experiences
on the current and future direction of adult education.
Key findings
   l Devolution of political and financial powers is creating new partnerships and delivery
        arrangements
   l Employers and adults do not have a sufficient role in determining demand for adult
        learning
   l Provision is influenced too much by funding regimes – often to the disadvantage of those
        who would benefit most
   l There are some worrying trends regarding adult education participation rates
   l Evidence is available on the economic and social returns on investment
   l Adult education is deeply rooted in local communities; therefore, new funding and delivery
        arrangements should be a priority for Skills Commissions.

3.1. Post-16 sector – major change and transition
As the post-16 sector moves into a period of major transition and uncertainty, New Challenges
New Chances (BIS, 2011)29 remains a key reference point for adult education providers in England.
The Department for Business, Innovation and Skills (BIS) is currently developing a new Skills
Vision document. It is crucial that this new policy document recognises the positive impact
of adult education (in all its forms), especially provision that takes place in community based
settings. There is a potential risk of a narrow (employment-focused) definition of outcomes that
fails to recognise individuals and communities also benefit greatly from social, education and
health-related outcomes.

3.2 Devolution
Devolution of political and financial powers is creating the emergence of strategic partnerships
and new delivery arrangements at both a local, and sub-regional/regional level.30 As of March/April

29. OBIS (2011) New Challenges, New Chances: Further Education and Skills System Reform Plan: Building a World Class Skills System,
    London 1st December 2011. Available from: https://www.gov.uk/government/uploads/system/uploads/attachment_data/file/145452/11-
    1380-further-education-skills-system-reform-plan.pdf
30. There are around 150 local authority providers, most of the GFE colleges have adult skills budgets and community learning funding –   Page   19
    as will third sector providers and a few independent learning providers.
2016, devolution deals with nine areas had been agreed (p.3).31 Discussions have also taken place
            on further devolution to Greater London. For example, London has recently appointed a new
            'Skills Commissioner'. Similar approaches are likely to emerge in other geographical areas with
            Commissioners influencing the use of the Adult Education Budget (AEB) from 2017-18, followed
            by full devolution of the budget from 2018-19 in those areas that have skills in their devolution
            deals and meet the required readiness conditions.

              " These plans aim to align adult education arrangements to local economic priorities. However
              in doing so, there is a danger that individual skills interests and priorities will be overlooked which
              could lead to greater disengagement from education. Devolved budgets also run the risk of
              distancing locally funded provision, aimed at preparing adults for employment and apprenticeships,
              from the nationally funded, sectorally divided apprenticeship offer. The local offer may not reflect
              national priorities. "
              (Association of Colleges)

            A more optimistic viewpoint was highlighted:
              " New flexibilities within the AEB may help the direction of delivery to meet local needs. This
              needs to be balanced against the ability to respond to national/global trends.
              Adult education provision needs to be comprehensively mapped locally and nationally.
              Consistency in and improvement of financial commitment to more locally organised educational
              structures and policies as opposed to greater central Government control.
              Funding streams that allow for 5-year local authority-led adult education strategic plans,
              accountable to the Community Learning Trust Board, which identify the needs and aspirations of
              an area and how these will be addressed. "
              (Call for Evidence)

            A recent National Audit Office (NAO, 2016)32 report highlights the following key facts:

              l 10 devolution deals agreed to date, 34 devolution proposals received from local areas in
                 England by September 2015.
              l £246.5m additional investment funding per year, as part of devolution deals (£7.4 billion
                 over 30 years)
              l 16.1 million people living in areas subject to devolution deals, 9 new mayors of combined
                 authorities to be elected in 2017.
              l 155 staff in the Cities and Local Growth Unit
              l 7 HM Treasury staff in their central team supporting devolution deals, supported by its
                 departmental spending teams and other specialists 25 per cent real-terms reduction
                 in local authorities' income between 2010-11 and 2015-16, taking account of both central
                 government funding and council tax, as estimated in November 2014
              l 8 per cent real-terms reduction in local authorities' income from 2015-16 to 2019-
                 20, taking account of both central government funding and council tax, based on current
                 estimates. (p.4)

                                                         31. House of Commons Library (2016) Devolution to Local Government in England, London, 5th April 2016.
                                                                      Available from: http://researchbriefings.parliament.uk/ResearchBriefing/Summary/SN07029
Page   20        32. National Audit Office (2016) English Devolution Deals, Report by the Comptroller and Auditor General, Department for Communities and Local
                              Government and HM Treasury. Available from: https://www.nao.org.uk/wp-content/uploads/2016/04/English-devolution-deals.pdf
Local and newly Combined Authorities will be accountable for the allocation of funds with
Local Enterprise Partnerships (LEPs) in setting the agenda and identifying priorities within
local communities. It is therefore critical that the contribution of adult education including its
contribution to improving health and well-being (which are pre-requisites for progression into
and within employment) must not be lost or forgotten within current and any new devolution
arrangements.

3.3. Area Reviews
Area Reviews are well underway across England. These aim to ensure colleges, local councils,
employers and other training providers determine the Further Education model for young people
and adults that works best for their area (BIS, 2016)33 – working towards fewer, larger colleges.
All areas are required to undertake a full review of further education and skills provision, and
to have agreed arrangements with the Government for managing financial risk. There is a clear
expectation from the Department for Business, Innovation & Skills:

   " Ultimately we would expect funding agencies, local areas with devolution powers and Local
   Enterprise Partnerships only to fund institutions that are taking action to ensure they can provide
   a good quality offer to learners and employers, which is financially sustainable for the long term. "
   (Nick Boles MP, Minister of State for Skills)

Whilst some Area Reviews include adult education providers, such as SDIs and local authority
providers, it is widely considered prudent for these providers to be pro-active in this regard - new
local models for adult education and skills will emerge beyond 2017-2018. Some respondents to
the Call for Evidence reported that:
   l Localisim – the drive to get providers to work more collaboratively to use their funding in
        a more aligned way to meet local needs is gathering momentum.

Some brief examples of what is currently working well in adult education include:
   l Good quality provision demonstrated by high achievement rates and positive Ofsted
        outcomes nationally for local authority providers and many further education (FE) colleges
        and Specialist Designated Institute (SDI) providers;
   l Inter-generational learning is starting to grow, involving parents and grandparents learning
        alongside children;
   l Partnership work with trade unions where workplace and community learning centres have
        been able to reach learners who face major barriers in accessing adult education and
        training;
   l Community provision for adult education, such as University of the Third Age (U3A), which
        is filling gaps in other provision, local authorities, Further Education (FE) colleges,
        universities and Specialist Designated Institute (SDI) providers are also making significant
        contributions to outreach and community activities.
In the absence of adult education providers being involved systematically in all the reviews
throughout England, there is real danger that provision for adult community learning could be
easily overlooked – simply left to chance.

33. H M Government (2016) Reviewing post-16 education and training institutions: Updated guidance on area reviews,
    London, March 2016. Available from: https://www.gov.uk/government/uploads/system/uploads/attachment_data/file/520838/BIS-16-118-   Page   21
    reviewing-post-16-education-and-training-institutions-updated-guidance-on-area-reviews.pdf