CREATIVELY MINDED An initial mapping study of participatory arts and mental health activity in the United Kingdom - The Baring Foundation
Page content transcription
If your browser does not render page correctly, please read the page content below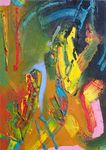 C R E AT I V E LY M I N D E D

An initial mapping study of participatory
arts and mental health activity in the United Kingdom

by David Cutler
Creatively minded: an initial mapping study of participatory arts and mental
health activity in the UK
By David Cutler

About the Baring Foundation
We are an independent foundation which             the Gallery exists to support artists who are
protects and advances human rights and             current or former patients of South London
promotes inclusion. We believe in the role of a    and Maudsley NHS Foundation Trust. See also
strong, independent civil society nationally and   page 38 of this report. For more information
internationally. We use our resources to enable    visit: bethlemgallery.com.
civil society to work with people experiencing
discrimination and disadvantage and to act
strategically to tackle the root causes of         Acknowledgements
injustice and inequality.
                                                   This publication was edited by the Baring
The Baring Foundation is one of the UK's best      Foundation's Communications and Research
known independent funders. More can be found       Officer, Harriet Lowe.
out about the Foundation in A History of the
                                                   Several hundred people have generously
Baring Foundation in 50 Grants, marking the
                                                   given their time through meetings and
Foundation's fiftieth anniversary in 2019. One
                                                   communications to enable this report to be
of its three grant programme covers the arts
                                                   researched. In particular we would like to thank
in the UK. The programme from 2010–2019
                                                   the Readers' Group:
focussed on arts and older people and more can
be read about the development of this sector       Lorraine Calderwood (Arts Council Northern
in Older and Wiser? Creative ageing in the UK      Ireland), Emma Drew (Robin Hood Foundation),
2010–2019. From 2020 the Foundation will           Errol Francis (Cutlure&), Victoria Hume (the
focus its arts funding on activity with people     Culture, Health and Wellbeing Alliance), Sabra
with mental health problems.                       Khan (Producer of Bedlam Arts and Mental
                                                   Health Festival), Lee Knifton (Mental Health
About the author                                   Foundation), Sally Lewis (Arts Council Wales),
David Cutler is the Director of the Baring         Nora Maddock (Mental Fight Club), Liz Rantzen
Foundation and leads its arts programme.           (personal capacity), Graham Reid (Creative
He has written a number of reports on creative     Scotland). Dr Daniel Baker acted as a consultant
ageing including the 2009 UK mapping study         to this report.
Ageing Artfully.

About the cover image
Cover image by George J Harding. George is
a fine artist and oil painter based in Bristol,
UK. He specialises in portraiture, symbolic
paintings, street art murals and reliefs made
from resin and perspex. George sees his art as
an exploration and journey of discovery through
expression. For more information visit:
www.georgejharding.co.uk.

Thanks also go to the Bethlem Gallery for
putting us in touch with George. Based within
the grounds of the Bethlem Royal Hospital,
the oldest psychiatric hospital in the world,
Contents

Foreword                                                  3

Summary                                                   5

Introduction                                              7

Definitions and language

The context                                              10

Social change
Arts and mental health: a (very) potted history
Conceptual frameworks
Inequality, diversity and intersectionality
The mental health of the creative workforce
National policies and frameworks and the local ecology
The mental health system
Research
Beyond the UK

Activity                                                 29

Art forms
Organisational types
Settings

Beginner's mind: first reflections                       59

Bibliography                                             64

Appendices                                               65
List of organisations
Map of organisations
C R E AT I V E LY M I N D E D                                                                                 3

                                              Foreword

                                                               Help the Normals by Dolly Sen. Photo © Dolly Sen.

                                 I want people to have the right to creativity ...
                                it will do something to change their lives.

                                                   Dolly Sen

I was born and brought up in London. At 14              Creativity, in its simplest and purest form,
I had my first psychosis. By 29, I had spent            is the power to change or create something.
over a decade in my bedroom, rarely leaving             Here is an example: Before I wrote my memoir,
it because I was so scared of the world around          'The World is Full of Laughter' I was full of
me and the world inside me. I was immovable             self-hate, I didn't have an ounce of compassion
and trapped. I had been in the mental health            for myself. Writing itself was cathartic, but it
system but nothing they offered helped; in fact         was in the reading of my story I had empathy
it made things worse. On my 30th birthday,              for myself for the first time. Art became the
I could take no more of this kind of life and           roadmap back to myself. As my creativity
made the decision to live or die. I chose to            evolved and I grew as a person, art became
live. I did a lot of things to help myself, but         a way of life, and then my career. It has also
luckily I discovered creativity, such as writing        given me an armour and shield to face the
and art, which helped me express difficult              world, making a sometime ugly world a little
feelings. I wrote poems about loneliness that           more tolerable, a world beautiful enough to
made me feel less lonely. I realised I was              save my soul. I cannot capitulate, I can only
drawing myself a map. If services and systems           create. I even use it in protest as I know it is
provide you with a map on how to be lost, and           a direct way to touch people.
stay lost, you need to find the map elsewhere.
Creativity has done that for me.
4                                                                          T H E B A R I N G F O U N DAT I O N

In a recent exhibition I curated on art and         If art is a map back to yourself, then this report
protest, I wrote: "This exhibition will honour      is the beginnings of an atlas that shows the
our right to be ourselves and to be treated with    many journeys to art, but also what pushes
humanity and respect, and even our right to         people away from it in ways little explored
stay alive, by using art to confront, to embolden   before. I am glad, for example, it considers
ourselves with, to stand tall, and to show others   intersectionality when it comes to barriers
they are not alone."                                to accessing art and culture, and also what
                                                    would help artists like me stay in the field.
I want people to have the right to creativity. It
might not be as powerful a catalyst to them as      I am grateful to the Baring Foundation for
it was to me, but it will do something to change    laying the bricks for a possible road forward.
their lives. People who have mental ill health
have the right to express themselves creatively
                                                    Dolly Sen
and to access culture. This report is invaluable
                                                    www.dollysen.com
as it is necessary for that very reason.
C R E AT I V E LY M I N D E D                                                                         5

                                        Summary

This mapping report focuses on arts and mental      arts organisations) as well as mental health
health activity in the UK taking place in the       organisations and 'other' organisations
last two years. It is intended to help the Baring   (e.g. universities and housing associations).
Foundation prepare its new funding programme
starting in 2020 and therefore largely focuses      Finally it would be wrong to jump to firm
on our likely area of interest in participatory     conclusions on the basis of this review but
arts. It is appears to be the first such mapping    our first reflections are summed up in the
report. It includes over 170 examples of            Beginners' Mind section at the end of this
organisations running projects in the UK.           report (page 59). In brief:

'Mental health' and 'the Arts' are used             1. Complex and hybrid
recognising that both are contested terms.          Definitions of mental health are far from
What we have excluded is also therefore             straightforward and also constantly evolving.
contested, including arts therapies and             The field of arts and mental health shares some
neurological conditions such as dementia            of the space of participatory arts, disability
and autism. This review has been undertaken         arts and the art and health sectors. It is at
through a literature review, calls for evidence,    the intersection of creativity, activism and
over forty visits to organisations and a similar    treatment/wellbeing.
number of phone interviews, as well as
roundtable consultations and attendance at          2. Dedication
performances and conferences.                       Working in this field feels like a vocation.
                                                    Writing this report has involved meeting many
The Context section (page 10) notes recent          artists who are quietly passionate about what
changes in attitudes to mental health. It           they do and often have lived experience of
briefly considers the long and intertwining         mental health problems themselves.
history of arts and mental health and offers
a conceptual framework for arts organisations       3. Challenging work
working in the field. There are a limited           Constant funding pressures take their toll
number of relevant national policies, but some      and participatory work requires sensitivity,
thriving local ecologies. There is also work        expertise, stamina and resilience. Artists talked
taking place around the world. The rather           about burn-out and the need for greater self-
slight research base is mentioned as well           care.
as some cross-cutting issues, including the
critical underpinning of an understanding of        4. Longevity but also fragility
inequalities in society and how these impact        There have been specialist organisations
health; the related issues of diversity and         and initiatives since at least the early 1980s,
intersectionality; and the worrying pressures       but significant organisations have closed in
on the mental health of artists.                    recent years.

The Activity section (page 29) uses a               5. Broad and varied
straightforward typology and divides work           There is a good geographical spread of
by art form, type of organisation and setting,      organisations and representation among
giving case studies for each and regional and       arts forms.
national maps of activity. Types of organisations
include arts (arts and mental health specialists,
participatory, specialists in a series of related
fields such as homelessness and 'mainstream'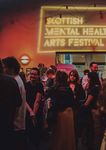 6                                                                       T H E B A R I N G F O U N DAT I O N

6. Low profile                                     10. Children and young people
The field gets little media attention and has      This study has identified rather few examples
attracted the weight of very few well known        of work taking place with children and
larger arts organisations. However, Liverpool      young people.
Philharmonic is a major exception to this and
artists like Stormzy have raised awareness in      11. Undervalued by the health sector
popular culture.                                   Very few organisations were getting any
                                                   practical financial support from the NHS, with
7. Under-researched                                financing coming from either more general
It has been said many times that there is plenty   funders like the National Lottery Community
of research evidence about the effectiveness in    Fund or arts funders.
psychological terms of arts in this area, but we
have found only a few academic studies with        12. A time of rapid change and opportunity
many participants.                                 Increased attention is being paid to mental
                                                   health in society at large and this will impact
8. Fragmented and small-scale                      arts and mental health in a positive way. The
The organisations mentioned here are largely       introduction of social prescribing across NHS
working in isolation, aware of very few peers.     England feels like both a major opportunity but
Most organisations were small with two to four     also a source of unfunded demand.
people working full- or part-time in this field.

9. Partnerships are key
The work described here is dependent on a
variety of partnerships, often between very
different organisations such as small arts
organisations and Mental Health Trusts.
C R E AT I V E LY M I N D E D                                                                           7

                                    Introduction

H OW T H I S R E P O R T                           Organisations included in the report needed
                                                   to have been active in this field in the last two
CAME ABOUT
                                                   years to be included.
The Baring Foundation (the Foundation) has
                                                   In line with the definitions used later in this
funded the arts since its inception in 1969.
                                                   report, work with people with cognitive or
After the collapse of Barings Bank in 1995
                                                   neurological issues including autism and
and a reduction in the Foundation's resources
                                                   dementia has not been included, though we
of 87%, the Foundation has largely funded
                                                   understand the increased risk of co-morbidity.
'participatory arts', whereby professional
                                                   Also the large field of qualified arts therapy
artists are active in the community with people
                                                   with around 3,500 practitioners in the UK,
without their training to make creative work.
                                                   be that visual arts, drama or music, has not
Our recent arts programmes have focused
                                                   been included. At the moment, our practice in
on specific groups of people, refugees and
                                                   common with most arts funders, has not been
asylum seekers (2004-2009) and older people
                                                   to fund arts therapy, given its explicit clinical
(2010-2019). The Foundation thought long
                                                   approach, but to see that as the domain of
and hard, with the help of many people, as to
                                                   health funding and professionals.
where to focus its next period of arts funding.
The main criterion was to find a field ripe for    This has not been a highly resourced,
development, where a modest amount of              systematic or academic review and is not the
funding might catalyse change for people who       last word on the topic, perhaps barely a primer.
experience disadvantage and discrimination to      It is far from comprehensive and will instantly
exercise the right to culture and creativity. In   date. However, it is intended to illuminate the
late 2018 it was decided that this focus should    landscape and describe some major features.
be on arts and mental health, with funding         This will help shape the funding strategy of
available from 2020.                               the Foundation.
As a first step it was agreed that the Director
of the Foundation, who leads the arts              Definitions:
programme, should seek to map current activity     Mental health
in the UK. No such mapping study exists and        It is often said that everyone has mental health
it is hoped that this might be a contribution      just as everyone has physical health. But there
towards the development of the sector in itself,   is little that is settled or uncontroversial about
as well as good preparation for future funding     describing mental ill health, which is much
initiatives. A similar approach was undertaken     less the case for physical health. This report
in the arts and older people programme which       will draw on the social model of mental health,
resulted in the report Ageing Artfully (2009).     including the World Health Organization's
                                                   (WHO) social determinants. It is important to
Scope and limitations                              recognise that mental and physical health are
The Foundation has almost always funded            in reality deeply interconnected.
professionally staffed arts organisations
and this has meant that these have been the        Mental ill health is treated by psychiatrists and
primary focus for this report. It is not to deny   in a circular fashion, psychiatry defines at least
the importance of either individual artists or     medically what is within the scope of mental
amateur or voluntary arts. Every funder has        ill health. Psychiatry has been described as
limits and areas of expertise.                     the branch of medicine that specialises in the
8                                                                                        T H E B A R I N G F O U N DAT I O N

treatment of those brain disorders that primarily             and personality disorders. A 2016 paper by
cause disturbance of thought, behaviour and                   McManus et al identified one in five women and
emotion. (Mcknight, Price and Geddes 2019).                   one in eight men in the UK as having a CMD.3
The WHO states that:
                                                              Addictions
                                                              Addictions, including alcohol and substance
    Mental Health is defined as a state
                                                              abuse, have a complicated relationship to
of wellbeing in which every individual                        psychiatry. Not considered mental illness per se,
realises his or her own potential, can                        they are however frequently highly connected,
cope with the normal stresses of life, can                    sometimes causing and often compounding
work productively and fruitfully, and                         mental ill health. It has become common to
                                                              describe a dual diagnosis of addiction and
is able to make a contribution to her                         a mental health condition and for these to be
or his community.1                                            treated by mental health services.

                                                              Having described these three categories, it
The following broad categories would generally                should be recognised that there is little that
be recognised by mental health services in                    is uncontroversial about them, even within
the UK.                                                       psychiatry, let alone among its critics which
                                                              include people with lived experience of these
Psychoses                                                     conditions. The crucial relationship of social
Psychoses effect 3% of the population at                      injustice and discrimination to mental health
some point. In the Nineteenth Century they                    is briefly explored later.
would have been referred to as 'madness'.
The NHS website states, 'psychosis… causes                    The arts
people to people to perceive or interpret
                                                              Perhaps slightly less difficult to define, but
things differently from those around them'.2
                                                              only slightly.
Schizophrenia and Bipolar Disorder each affect
around 1% of the population. These diagnoses                  The Arts Council England (ACE) along with
are not without controversy and a good                        many others increasingly uses the terms
exploration of schizophrenia can be found in                  creativity and culture, but then applies these
The Heartland: finding and losing Schizophrenia               to a fairly standard list of art forms.
by Nathan Filer (2018).
                                                              In this publication, 'the arts' will be used
Common Mental Disorders (CMD)                                 broadly and inclusively to embrace and value
Common Mental Disorders, sometimes still                      the widest range of art forms including
referred to as 'neuroses' tend to be considered               so-called popular culture.
milder forms of mental ill health, though can
                                                              The Baring Foundation has for some time been
have the most extreme consequences in some
                                                              interested in and funded a broad range of
instances, such as suicide. Depression is by far
                                                              art forms including the visual arts, circus and
the most common form of mental illness and
                                                              festivals, creative writing and spoken word,
will effect 15% of the population as a clinical
                                                              dance, theatre, music and singing, fashion and
condition at some point. A magisterial survey,
                                                              textiles, digital arts and arts organisations and
including from the point of personal experience,
                                                              artists that work with a number of art forms,
can be found in The Noonday Demon by
                                                              'multi-art form or cross-arts'. If there ever was
Andrew Solomon (2002). Anxiety has been
                                                              a useful distinction to be made between arts
called 'fear spread thin' and has many forms,
                                                              and crafts this has become ever more blurred.
including phobias. Obsessive Compulsive
Disorder (OCD) falls under this category as                   Finally, the Foundation has often been
do conversion and disassociative disorders                    interested in participatory arts. These are
including Post Traumatic Stress Disorder                      discussed in The Restless Art (2019) by

1 S ee, for example: www.who.int/mental_health/who_urges_investment/en.
2 See: www.nhs.uk/conditions/psychosis.
3 McManus S, Bebbington P, Jenkins R, Brugha T. (eds.) (2016) Mental health and wellbeing in England: Adult Psychiatric
   Morbidity Survey 2014. Leeds: NHS Digital.
C R E AT I V E LY M I N D E D                                                                           9

François Matarasso, but could roughly be            The language here is certainly not fixed. It will
described as where a 'professionally trained'       doubtless evolve and its usage is not a trivial
artist works with people who don't have that        matter. In his book The Heartland, Nathan
experience to support their creativity. The         Filer convincingly questions almost all terms
increasing interest in 'everyday creativity'        and diagnoses, wondering whether they all
emphasises the creativity of all people and         should have inverted commas around them.
replaces the supposed hierarchy between             The term 'neurodiversity' coined in the 1990s
professional artists and the voluntary arts.        and then used for autism spectrum disorder
                                                    has been extended to include many learning
                                                    disabilities and mental health problems but
L A N G U AG E                                      is not widely used.

It is quite easy to identify offensive language
around mental health experiences and to see         ME THODOLOGY
why these fuel stigma and discrimination.
                                                    This report has been based on desk research,
It can be harder to find a consensus around         enriched by visits to 40 projects around the
acceptable language. This report will largely       UK as well as to work in the Netherlands and
use the term mental health problem, as              Finland. In many cases, other organisations
recommended by the national body for mental         mentioned in the report have been contacted
health in England, Mind. Other terms will           by telephone.
sometimes be used for variation, including
mental health needs, distress (a phrase             Organisations were identified through web
more often used by groups of mental health          searches, an open call on the Foundation's
activists), concerns or issues and people with      website, calls through several networks,
lived experience of these. Mental ill health is     but largely through 'snowballing' contacts,
used in distinction to mental health to indicate    asking each in turn if they were aware of any
a diagnosis or potential diagnosis to be found in   other activity.
the 'Definitions' section above.
                                                    There is no comprehensive list of organisations
It is common practice in the NHS to refer           working in this area. Most organisations
to people being treated for mental health           were aware of very few peers, doubtless
problems as 'patients' to denote the equivalence    too stretched to invest in research. A list of
between physical and mental health services         organisations contacted or found for this report
and to be non-stigmatising. This is not a report    can be found in the Appendix on page 65.
about clinical treatment and will not use the
term patients.
10                                                                         T H E B A R I N G F O U N DAT I O N

                                     The context

SOCIAL CHANGE                                        featuring actor David Harewood. Princes
                                                     William and Harry have thrown their weight
Over the last decade at least there has been         behind mental health charities through their
a consistent campaign to raise awareness of          Royal Foundation, in particular through the
mental health problems and to reduce stigma          Heads Together initiative which is both a
and discrimination (the latter being illegal under   campaign to reduce stigma and to raise
the Equality Act 2010).                              funds for improved mental health services
                                                     in particular in schools and the workplace.
Before this, there is a much longer history of
challenging mental health stigma by people           There is no up-to-date research as to the
with mental health problems and their allies,        effects of these more recent changes, though
described recently in the 'Impatient' exhibition     in 2016, Mind reported a 6% improvement in
at the Bethlem Museum of the Mind in South           attitudes towards mental health since 2011.
London, illustrated by examples from the 1840s       However at a subjective level, it feels that
Alleged Lunatics Friends Society (ALFS). More        discussion of mental health has become more
recently, the National Survivor User Network         frequent, high profile, positive and less a source
has been key. There are numerous recent              of shame or stigma.
challenges such as questioning of the ubiquity
of the concept of 'recovery' by Recovery in the
Bin. This has had an important connection to         A R T S A N D M E N TA L H E A LT H :
the arts, for example, through the rich seam         A ( VERY ) POT TED HISTORY
of survivor's poetry.
                                                     There has been a continual dialogue between
Time to Change describes itself as a social          the arts and mental health over millennia. The
movement to end mental health stigma in              written record begins with Plato and Euripides
England. It is run by Mind and Rethink Mental        and took place around the world as argued,
Illness and largely funded by Comic Relief. It       for instance, by Andrew Scull in Madness in
has sister initiatives in Scotland (See Me), in      Civilisation (2016).
Northern Ireland (Change Your Mind) and Time
for Change Wales. See Me and other campaigns         The history of British society's approach to
are using social movement methodologies with         mental ill health has been described by Roy
people with mental health problems leading           Porter in Madness: A Brief History (2002)
campaigns and frequently using the arts.             from its origins in pre-Christian religions, to
                                                     the Enlightenment approach, to the advent
Public Health England recently launched a            of asylums including Tuke's widely influential
high-profile public health campaign (including       moral treatment approach. Asylums became
on television) called Every Mind Matters.            a victim of their own success as institutions
People from the arts, as well as public life         became too large, and were replaced in the
more generally, are often prominent in raising       twentieth century by talking treatments
awareness that people who are considered             (influenced by Sigmund Freud in particular
highly talented, successful and indeed loved         among many others), more effective
by the public can experience severe mental           pharmacology, and the resulting reduction
ill health. There have been two recent BBC           in the use of psychiatric beds and the rise in
documentaries, one featuring Great British           care in the community in the 1980s. This was
Bake Off winner, Nadiya Hussain, talking about       a pattern largely followed throughout Europe
her anxiety and another My Psychosis & Me,           and the USA, with added dissent and energy
                                                     from the anti-psychiatry movement in the
C R E AT I V E LY M I N D E D                                                                         11

1960s, known in the UK largely through R. D.         the arts than on psychiatry), surrealism and
Laing but expressed more radically for instance      latterly Sylvia Plath's The Bell Jar and Elizabeth
in Italy and in Japan.                               Wurtzel's Prozac Nation.

Andrew Beveridge in Tischler (2010) looks            There have always been great artists who
at the development of society's approach             have experienced mental health problems.
to mental ill health through the lens of the         Three of the most successful exhibitions in
arts, citing Shakespeare's characters King           London in 2019 were of Van Gogh, Munch
Lear, Ophelia and Lady Macbeth, Robert               and Blake. Japanese visual artist Yayoi Kusama
Burton's The Anatomy of Melancholia, various         is sometimes described as having the highest
portraits of illness in and out of the asylum        attendances in the world for her shows and
by Dickens such as Mr Dorrit and Mr Dick in          since the 1970s has lived in a psychiatric
David Copperfield, up to Freud's Influence           hospital with her studio very close by.
(which is sometimes described as greater on

     Outsider Art

     In 1913 a resident physician at the Bethlem     under the care of Walter Morgenthaler
     Hospital, Theophilus Hyslop, curated the        who was fascinated by his patient's prolific
     first public display of art by patients at      artistic output which extended to poetry
     an international medical conference. This       and music as well as painting and drawing.
     attracted a lot of attention including on the   There are now a number of international
     front page of the Daily Mirror (though in       Outsider Art Fairs. The Dolhuys Museum
     order to deride its resemblance to the works    in Haarlem in The Netherlands has created
     of the cubists and expressionists).             an Outsider Art Museum at the Hermitage
     The most prolific early collector of Outsider   Museum in Amsterdam and Outside In in
     Art was Hans Prinzhorn, a psychiatrist in       England draws on this heritage to inspire
     Heidelberg, who collected 5,000 works           a major arts charity.
     by psychotic patients from Germany,             'Outsider Art' is a problematic term,
     Austria, Switzerland and Austria, which         overlapping with 'untrained' art or 'native
     he published a book about in 1922 called        art' and not used much in the UK, though
     Artistry of the Mentally Ill. This had an       much more so in the USA and continental
     important impact on key artists such            Europe. It was only coined in 1972 as an
     as Max Ernst, Paul Klee and in particular       alternative to the French term 'art brut'.
     Jean Debuffet who coined the phrase             It is rarely used to refer to art forms other
     'art brut' to describe work produced by         than the visual arts. Nor is it synonymous
     artistic outsiders. He called it 'raw art' as   with art work by people with mental health
     it hadn't been through the 'cooking' process    problems. Work produced by other people
     of formal artistic training. The Prinzhorn      such as prisoners can be referred to as
     collection not only stirred the artistic        Outsider Art and the work of people with
     community; in his view it was also useful       mental health problems can be decidedly
     in therapy as it could 'actualise the psyche    within the mainstream canon such as
     and thereby build a bridge from the self        Kusama. In so far as it is useful as a term,
     to others'.                                     it denotes art by people with mental health
     One amongst many other examples of              problems where they have not had art
     artists was Adolf Wölfli who lived in a         training and is simply one example of visual
     psychiatric hospital in Bern, Switzerland       art produced without training.
12                                                                         T H E B A R I N G F O U N DAT I O N

A number of British psychiatric institutions       C O N C E P T U A L F R A M E WO R K S
have had artists among their number, perhaps
most famously Richard Dadd at the Bethlem.         This history influences, to some extent, the
Equally asylums had a long interest in using       motivation and style of the organisations
the arts, with for example the Crichton Royal      working in this field. They tend to come from
Hospital in Scotland employing artists to          three different traditions. In reality these blur
work with patients as early as 1847, the Royal     and overlap, so the following can only be a
Montrose, also in Scotland, in 1901 giving         broad generalisation.
Adam Christie a studio where he produced
200 sculptures, and Edward Elgar being             Figure 1: Conceptual framework of arts organisations
                                                   delivering activity
employed in the 1930s to compose dance
sets at an asylum in Worcester.

The recent history of arts and mental                               PA R T I C I PAT O R Y
health seems to flow from at least five                                   ARTS

(interconnected) movements. Firstly, as just
mentioned, there is the long use of the arts in
some psychiatric institutions, many of which
were closed, scaled back or reformed in the
                                                     ARTS &
1980s and 1990s. This then connects to the                                                     ARTS &
                                                     M E N TA L
second area of Outsider Art (see page 11).           H E A LT H                                H E A LT H

Thirdly there is more general interest in
arts and health, including physical health
which has waxed and waned. There was, for
example, a 2007 initiative by the Department
of Health/Arts Council England which faded in                         DISABILIT Y
part due to a distracted Department of Health.                           ARTS
However, the All-Party Parliamentary Group
on Arts, Health and Wellbeing and many
others have since taken up the baton. Some         1. Disability Arts
organisations in this report have been active      This movement shares a common history with the
in this field for around thirty years, e.g. Arts   disability movement. Developing in the 1960s,
Care (1987) and Studio Upstairs (1988).            the movement strongly advocated disability
                                                   rights and had as its underpinning philosophy
Fourthly, there is the different history of        acknowledgement that someone may live with
disability arts, not least the way in which it     a physical, cognitive, sensory or mental health
has radically and powerfully questioned what       'impairment'. These become 'disabilities' only
is 'normal'. Disability arts are more associated   when society stigmatises these or fails to provide
with activism and protest and aligned with         support which removes any obstacles. This has
the anti-psychiatry movement of the 1960s.         become widely known as the social model of
It could be said that the work of artists          disability. Disability arts organisations tend to
Dolly Sen and the Vacuum Cleaner are witty,        emphasise voice, activism and social change.
thought-provoking modern examples.

Lastly, there has been broader current of          2. Participatory Arts
community or participatory arts, especially        There are both community based participatory
what François Matarasso (2019) calls 'the art      arts companies serving a variety of different
of social impact' of the 1990s.                    sections of the community and arts
                                                   organisations specialising in working with
                                                   a section of society, such as prisoners or
                                                   homeless people, who take a participatory
                                                   approach. Participatory arts will certainly
                                                   be concerned with identity, self-expression
                                                   and inclusion in society but also with the
                                                   fundamental right to be creative and to have
                                                   access to cultural opportunities.
C R E AT I V E LY M I N D E D                                                                                               13

There are a large number of arts organisations                    It is sometimes said that psychiatry relies on an
that specialise in specific fields where there is                 outdated and disabling medical model of mental
an increased risk of someone having a mental                      health. Actually, as shown below, there are at
health problem. This report includes the fields                   least five models at play.
of criminal justice, homelessness and refugees,
but there are others. For the purposes of this                    Therefore in the arts and health field, there
report, these are defined as participatory arts                   is likely to be more than one motivation at
organisations as they tend to use the approach                    work. Where this work is funded by health
described here, although they may not always                      funders, arts organisations will often need
identify themselves as such.                                      to regard this work as treatment and measure
                                                                  health improvements.
3. Arts and Health                                                These differing traditions and domains means
While most people in the arts and health field                    that arts and mental health activity lies at
would accept the social model of disability and                   the intersection of activism, creativity and
understand the role of the arts in identity and                   treatment. There is no reason that these should
creativity, there will often be a greater emphasis                be seen as in conflict but they can rather
on health and wellbeing improvement.                              be complementary.

      Five models of the causes mental ill health

      McKnight, Price and Geddes (2019)                            interpreted and acted upon by our minds.
      summarise the five models as follows.                        For someone with anxiety, for example, the
      1. The medical model is an approach                          normal physical signs of a 'fight or flight'
      found useful by general medicine in which                    response like a fast heart rate or sweating,
      psychiatric disorders are investigated by,                   might be interpreted as a heart attack
      for example, 'identifying regularly occurring                – a misattribution which might lead to a
      patterns of symptoms (or syndromes) and                      'panic attack'.
      relating them to brain pathologies'.4 This                   4. The social model sees 'close
      has been useful for schizophrenia and                        relationships between a person's mood and
      mood disorders but less useful with anxiety                  behaviour and their social environment'.7
      and depression.                                              5. The biopsychosocial model is 'an
      2. The behavioural model is 'an approach                     approach in which psychiatric disorders
      in which psychiatric disorders are explained                 are explained by careful integration of
      in terms of adaptive and maladaptive                         physical factors (e.g. those in the medical
      behaviours'.5 For people with depression,                    model), psychological factors (e.g. those in
      for example, avoidance of daily activities –                 the behavioural and cognitive models) and
      and the enjoyment they can bring – can be                    social factors'.8 McKnight et al give as an
      seen as maladaptive. Progress in treatment                   example a young man with depression who
      can be made by identifying maladaptive and                   is drinking too much, thinking negatively
      adaptive behaviours, and discouraging the                    about his situation and future and avoiding
      maladaptive and encouraging the adaptive.                    work and friends who might be then
      3. The cognitive model is 'an approach in                    encouraged to stop drinking (physical),
      which psychiatric disorders are explained                    identify and challenge negative thoughts
      in terms of cognitive biases'6 and which                     (psychological) and consider a phased
      influences how information is selected,                      return to work and social life (social).

4    cKnight, R., Price, J., and Geddes, J,. (2019). Psychiatry. 5th edition. Oxford: Oxford University Press, pp 61-62.
    M
5   Ibid. p62.
6    Ibid. p62.
7     Ibid. pp 62-63.
8      Ibid. p63.
14                                                                         T H E B A R I N G F O U N DAT I O N

I N E Q U A L I T Y, D I V E R S I T Y             deep inequalities in our risk of having a mental
                                                   health difficulty and the support we are likely
AND INTERSECTIONALIT Y
                                                   to receive for it. Children from the poorest 20%
The structural inequalities in society that        of households are four times more likely to have
systematically leave a number of groups            a mental health problem by the age of 11 than
with worse life chances, for instance (but not     those from the wealthiest. Having a disability,
exclusively) around poverty, gender and race,      coming from a BAME community, being LGBT+
could not be more important when it comes          and having a physical illness are all associated
to health. These discussions are framed in a       with a higher risk of poor mental health at any
number of ways, but one of the most influential    stage in life. Yet groups with the highest rates
commentators has been Professor Sir Michael        of mental ill health often find services least
Marmot. His seminal review of health               accessible and, when they do receive support,
inequalities will be updated this year in a new    they have the poorest outcomes'. 9
report Health Equity in England: The Marmot
Review Ten Years On (2020) by the Health
                                                       None of the NHS stuff helped me; and
Foundation and the Institute of Health Equity.
                                                   then I came here, and, actually, the fact
This analysis is central to understanding mental   this wasn't a medicalised place… I was
health in modern Britain. The Centre for Mental
                                                   greeted like a creative, fellow human
Health has launched a Commission for Equality
in Mental Health to consider what a system         being… end of.
designed for equity would look like. The Centre    Artlift participant (See NHS England and social
writes, 'We know from research that there are      prescribing page 17)

                                                                                Photo courtesy of Artlift.

9 Email to author.
C R E AT I V E LY M I N D E D                                                                       15

Writing in 2016, Matthew Todd in Straight            T H E M E N TA L H E A LT H O F
Jacket examined the mental health pressures          T H E C R E AT I V E WO R K F O R C E
of growing up gay in a heteronormative society,
even one with a growing legislative basis for        The mental health of the creative workforce
LGBTI rights. He linked this to an increased risk    is becoming an issue of particular concern.
of addictive behaviour, self-harm and suicide.       Much of this relates to the stresses of
The LGBT Foundation estimates that LGBT              performance, be that on the stage, in the
people are three times more likely to suffer         concert hall or other venues, but it also
depression than heterosexual people.                 relates more broadly to insecure, low paid and
                                                     undervalued work including in other art forms.
In Mad, Bad and Sad: A History of Women and
the Mind Doctors from 1800s to the Present           Inspire, the mental health organisation for
(2007), Lisa Appignanesi gives a fascinating         Northern Ireland, published a worrying study
(and frequently chilling account) of gender bias     in 2018 entitled Changing arts and minds –
in society and in psychiatry, and the relationship   a survey of the health and wellbeing of the
between the two.                                     creative sector. It was based on the responses
                                                     of 576 people in the creative workforce, mainly
That life experiences are complex and
                                                     based in Ireland, North or South, but there
interacting is fundamental to addressing
                                                     are no strong reasons for believing the results
culture and mental health. The experience
                                                     would not be applicable to England, Scotland
of a Black lesbian with clinical depression will
                                                     and Wales. The report found that the creative
be influenced by structural inequalities as will
                                                     industries have a number of structural features
that of a poor working class white man with
                                                     which may contribute to mental illness. These
a learning disability and OCD. That inequalities
                                                     include the gig economy, the perceived lack
and discrimination make more likely, compound
                                                     of value placed on work, low pay, and pressure
and complicate both mental ill health and the
                                                     to reach high standards. 205 respondents
treatment someone receives is not really in
                                                     were paid below the poverty line. Alcohol
dispute. What becomes more complex is the
                                                     and drug abuse seemed higher than for the
contribution that structural inequality makes
                                                     general population and there were examples
and its relationship to other factors including
                                                     of being paid with alcohol. Responses for
trauma. The privately educated bipolar City
                                                     questions around suicide were especially
banker with a drug addiction is still at risk of
                                                     concerning with 16% reporting having
self-harm and suicide, but this may be lower
                                                     attempted suicide. In general, rates of mental
and the treatment better.
                                                     ill health were three times higher than that of
Intersectionality – that social categorisations      the general population. The report concludes
are overlapping and interdependent – is true         with six practical recommendations to improve
of human experience in general and highly            conditions for artists including through
relevant here. People with mental health             identifying risk and protective behaviours as
problems will almost always face other issues        part of the curriculum for professional training
or barriers in their lives. Many, perhaps most,      in different art forms.
people with mental health problems will not
                                                     In response to several tragic suicides in the
have a diagnosis by a clinician and this might
                                                     acting profession, a number of initiatives have
be more likely in some communities than others.
                                                     emerged. More attention each year is paid to
How does this debate impact the arts?                mental health at the Edinburgh Festivals –
Certainly, it means that artists need to be          the largest arts festival in the world. For many
aware and sensitive to these discussions.            performers in particular, the Fringe Festival
The experiences of people from diverse               might make or break their career. There are an
backgrounds need to be heard through the             increasing number of initiatives for instance
arts which can also challenge the injustices         run by Objectively Funny which, amongst other
in society that contribute to these experiences.     things, distributed 5,000 advice booklets on
                                                     mental health and FFS Livestream, an online
                                                     chat show on mental health.
16                                                                       T H E B A R I N G F O U N DAT I O N

Other initiatives include the first appointment    for a number of reasons. Firstly, as a funder,
of a lecturer in mental health to a UK             the Baring Foundation wishes to support the
conservatoire by the Royal Northern College        right of people with a mental health problem
of Music and good practice guidelines and          to engage with the arts and culture, regardless
services for musicians in the Royal Liverpool      of whether or not the arts either improve
Philharmonic. Help Musicians UK deliver the        mental wellbeing or whether or not some types
Music Minds Matter initiative offering a free      of mental ill health improve creativity. Whatever
24 hour service. The Film and TV Charity has       the relationship, creativity remains a right.
also set up a helpline.                            Secondly, evidence in this field is complex and
                                                   we are a long way from a definitive position.
In the context of this report there are reasons    Mental health problems are common so it is
to believe that working with people with           unsurprising that many artists have them. In
mental health problems may bring with it           Changing arts and minds (2018) Inspire argues
particular pressures, as well as the rewards       that it is the facets of the creative industries
and fulfilment entailed in such important          which systematically undermine mental health
work. In Artists Practising Well (2019),           rather than any other causality.
Nicola Naismith argues for the importance of
affective support which she defines as how
'moods, feeling and attitudes can be supported     N AT I O N A L P O L I C I E S
by reflective practice activities'. Naismith
describes this approach as 'Who will care for
                                                   A N D F R A M E WO R K S
the carer?'. Cardboard Citizens (see case study
on page 48) takes a number of measures for         United Kingdom
its staff including regular clinical supervision   It is always important to emphasise how few
and training in trauma informed practice.          domestic policy strategies or institutions
                                                   operate across the UK. Almost everything
Beyond this, this report does not seek to          is devolved to the four nations, which affects
consider whether mental health problems            funding opportunities and regulation for arts
may be positively associated with creativity       and mental health.

                                                                              Photo courtesy of Artlift.
C R E AT I V E LY M I N D E D                                                                        17

The All-Party Parliamentary Group for Arts,          which includes the use of arts in training of
Health and Wellbeing operates at a UK wide           clinicians, arts therapy and the wider relevance
level and its report Creative Health (2017),         of arts to psychiatry.
which includes mental health, has been
highly influential.                                  The equivalent body for psychologists is the
                                                     British Psychological Society. The Royal Society
Otherwise, the main relevant body is the Royal       for Public Health has also had an interest in arts
College of Psychiatrists, which has devolved         and culture, but with more emphasis on arts
Councils for each country. The Royal College         and dementia.
does have a Special Interest Group on Art

     NHS England and social prescribing

     Social prescribing, where a professional in     A significant point to note regarding this
     primary health care refers a patient to local   welcome development is that no NHS
     non-clinical services, dates back to at least   funding has been announced to support
     1984 and the Bromley by Bow Centre in           the services that will be provided to the
     East London. Referrals can be to a wide         patients who are referred, only to the
     range of often voluntary or community           (very important) task of social prescriber/
     organisations. The range of activities can      link worker. In a sense, therefore, an
     be wide and include different forms of          unquantified amount of unfunded demand
     volunteering, gardening, walking and other      is being created, often for arts and mental
     physical activities and legal advice, though    health initiatives.
     social prescribing has always included a        There are a number of examples of arts on
     strong role for the arts. Referrals are not     prescription services but one of the most
     limited to people with a mental health          established is Artlift which largely serves
     problem, but again a long-term, probably        Gloucestershire. Spearheaded by a GP,
     mild, mental health problem is quite usual      it was set up in 2007 with funding from
     along with social isolation. Evidence is        Arts Council England and Gloucestershire
     gradually emerging of the effectiveness         County Council funding.
     of social prescribing schemes in improving
                                                     Currently funded by NHS Gloucestershire
     health and wellbeing outcomes and
                                                     Clinical Commissioning Group, Macmillan
     possibly reducing costs to the NHS from
                                                     Cancer Support and trust/foundation
     unnecessary visits to the GP.
                                                     investment, Artlift provides courses on
     However, social prescribing has recently        prescription for adults living with mental
     been turbo-charged in England through           health challenges and for those living with
     inclusion in the NHS Long Term Plan and         other long-term / major health challenges
     with dedicated funding. All GPs are now         adversely impacting on their mental health
     required to be organised into groups serving    (with current projects focusing on chronic
     50,000 patients and each of these networks      pain and cancer).
     will be funded to employ a social prescriber
                                                     Artlift now receives over 420 referrals
     (job titles vary).
                                                     a year to its courses which draw on a
                                                     range of arts genres including visual arts
         If it wasn't for the Artlift session        and crafts, photography, creative writing
     I wouldn't have got out of the house            and printmaking. With partners at the
     today. I've also managed to go to a             University of Gloucestershire, Artlift now
     parent and child group today because            holds the largest known body of Arts &
                                                     Wellbeing data in the world (a dataset
     the art group got me motivated.                 of 1,870).
     Artlift participant
18                                                                                    T H E B A R I N G F O U N DAT I O N

England                                                     In legislation this is underpinned by the 2010
Although the draft ten-year strategy for                    Equalities Act which includes mental health,
the Arts Council England (ACE) does not                     but the plan makes no specific reference
specifically mention mental health, it does                 to this. A series of tools are mentioned to
express an intention to do more work in the                 support arts organisations in their thinking
overall field of arts and health and to develop             on particular themes but none are mentioned
closer relations with the Department for Health             for mental health.
and Social Care and the NHS. ACE funds the                  Similarly, the Scottish Government's Strategy
relevant sector support body, the Culture,                  for Mental Health 2017–202711 makes no
Health and Wellbeing Alliance.                              specific reference to the role of culture and
The current NHS Five Year Forward View for                  the arts to mental health. The Scottish
Mental Health does not refer to the value of the            Government is consulting over a draft Culture
arts or culture. Among its major themes are greater         Strategy which does note the important
resources for psychological therapies and parity in         contribution of the arts to mental health and
the health service for mental and physical health.          a need for more cross-sectoral working. Finally,
                                                            a major programme of Public Health Reform
                                                            is underway in Scotland which includes the
Scotland                                                    integration of health and social care.
Creative Scotland's 10-Year Plan runs to 2024.10
One of its four Connecting Themes is Equalities,
Diversity and Inclusion.

     The Scottish Mental Health Arts Festival

     The Scottish Mental Health Arts Festival               The International Film Awards was hosted
     (SMHAF) is led by the Mental Health                    by the film critic of The Scotsman at the
     Foundation and began life in 2007. It now              Centre for Contemporary Arts in Glasgow.
     takes place annually throughout Scotland in            337 submissions were received and ten
     May. The Festival has a number of partners             films honoured with awards. The Writing
     including See Me and the Royal College of              Awards were held in association with
     Psychiatrists. It has received funding from            Bipolar Scotland at St George's Tron Church
     Creative Scotland. One of the Festival's               in Glasgow and hosted by Ian Rankin.
     aims is to challenge preconceived ideas                There were 200 submissions leading to
     about mental health. It is supported by a              three overall winners. In addition, to mark
     team of 11 regional coordinators, enabling it          the Mental Health Foundation's 70th
     to be a 'programme from the ground up' and             anniversary, an online project was launched
     stretch well beyond the Central Belt. It uses          called 70 Stories using past winners. Since
     a co-production model now being adopted                2012, Talking Heads has been an important
     by sister international festivals.                     element of the festival where 15 volunteers
     The theme for 2019 was 'connected',                    with lived experience receive support to
     aiming to bring together established artists           write critical and creative reactions to
     and emerging ones finding their voice and              work at the festival. Outside May, a variety
     the worlds of arts, activism and health. It            of other activity takes place, for example
     covered a range of art forms including film,           award winning work is toured and prizes
     writing, theatre, music, visual arts, comedy           are given during the Edinburgh Fringe
     and dance. It reached 25,000 participants in           Festival for the best work on mental health.
     around 300 events.

10 S ee Creative Scotland website: www.creativescotland.com/what-we-do/the-10-year-plan/connecting-themes.
11 Scottish Government Mental Health Strategy 2017-2027, available at: www.gov.scot/publications/mental-health-
    strategy-2017-2027.
C R E AT I V E LY M I N D E D                                                                                    19

                      Scottish Mental Health Arts Festival. Photo courtesy of the Mental Health Foundation Scotland.
20                                                                                       T H E B A R I N G F O U N DAT I O N

Wales                                                          The Royal College of Psychiatrists in Wales
The Welsh Government and the Arts Council                      has also appointed playwright and poet
of Wales (ACW) have been working closely                       Patrick Jones as its Artist in Residence.
together around arts and health, kicked off by
a mapping study by ACW in 2018.12 There is                     Northern Ireland
a Memorandum of Understanding between
the Welsh NHS Confederation and ACW, and                          It was a bit challenging to start with
funding was found for new Arts and Health                      and I didn't talk much, but that soon went
Coordinator posts for each Health Board at                     away. Now they can't stop me talking.
the strategic level. The Welsh Assembly has
                                                               ARTiculate participant
a Cross Party Group on Arts and Health. There
are two membership networks, a more general
one with 300 members and a more recent                         The Arts Council Northern Ireland (ACNI) has
research alliance.                                             a draft framework for the period 2019–2024
                                                               which makes reference to continued work with
More broadly, the Welsh Government has                         the Public Health Agency and to wellbeing,
given considerable priority to mental health,                  rather than specifically to mental health.
for instance in its Together for Mental Health
Strategy13 and a specific report into the mental               Mental health and wellbeing are seen as an
health of younger people, Mind Over Matter.14                  important policy focus in Northern Ireland.
                                                               It is noticeable for instance that the country

     'ARTiculate': young people & wellbeing arts programme

     The Arts Council of Northern Ireland, in                  Ireland. Over 4,000 young participants had
     partnership with the Public Health Agency                 the opportunity to experience the range of
     (PHA), launched the three-year, £600,000,                 arts, in projects shaped by the young people
     ARTiculate programme in 2016, with the                    themselves, which contributed to a strong
     aim of improving the health and wellbeing                 sense of ownership. Difficult issues were
     of children and young people (aged 12 to                  able to be addressed, and complex feelings
     18) through participation in high-quality                 expressed, in fun, engaging and creative
     arts activities. Grants were made available               ways, within a safe, non-judgmental space,
     to youth and community groups linked to                   all of which enhanced participants' sense
     the PHA to employ the services of artists                 of trust, belonging and achievement.
     and arts organisations in developing                      For many of the younger people,
     custom-made, arts-based projects for                      participation in the programme
     young people. These projects utilised the                 presented their first real encounter with
     known benefits of participating in the arts               professionally-led arts activities, and for
     – improved self-expression, confidence and                many, the experience was transformational.
     motivation – to empower young people,                     The overwhelming majority reported that
     strengthen their resilience, challenge stigma             they felt happier about themselves, that
     associated with mental health, and support                their self-confidence had improved, that
     help-seeking behaviour.                                   they understood more about what made
     By the close of the programme in                          them feel unhappy and where to turn
     September 2019, 47 projects had been                      for help, that they had made supportive
     successfully delivered across all five Health             friendships with other participants, and that
     and Social Care Trust areas in Northern                   they intended to continue with the arts.

12 A
    rts and Health in Wales: A Mapping study of current activity, 2018, arts.wales/sites/default/files/2019-02/Arts_
   and_Health_Volume_1_0.pdf.
13 Together for Mental Health: A Strategy for Mental Health and Wellbeing in Wales, 2012, gov.wales/sites/default/files/
    publications/2019-04/together-for-mental-health-summary.pdf.
14 Mind over Matter, April 2018, www.assembly.wales/laid%20documents/cr-ld11522/cr-ld11522-e.pdf.
C R E AT I V E LY M I N D E D                                                                                            21

Youth Action Northern Ireland's Rainbow Factory School of Performing Arts, supported by ARTiculate.

suffers the highest suicide rate in the UK.                    A significant and long running example of local
Therefore, the Public Health Agency has set                    coordination is Arts and Minds in Leeds which
up Suicide Prevention Implementation Groups                    is funded by the local NHS Foundation Trust.
in areas of greatest risk and the Arts Council                 It has been working for over a decade to bring
of Northern Ireland works alongside these.                     together anyone interested in mental wellbeing
                                                               and creativity in the city. It has three part-time
The experience of the Troubles in Northern                     staff, each employed by a different sector. It has
Ireland means that there are a number of                       20 partner organisations and set up the Love
initiatives around reconciliation and inclusion,               Arts Festival which has been running in the city
but also ones that accept the possibility of                   since 2011 (with a fallow year in 2019). It can
trauma resulting from recent history.                          advise artists on how to work in mental health
These considerations have meant that                           settings and arts organisations on how to get
the Public Health Agency and ACNI have                         participants for projects. It also delivers several
match-funded a £600,000 pilot fund over three                  projects such as the Culture Club with monthly
years called ARTiculate around the mental                      visits to local shows.
health and wellbeing of vulnerable children                    In 2017, the Mayor of London commissioned
and young people.                                              a report looking at the role and potential of
                                                               culture for mental health in London.15 The
                                                               resulting initiative, Thrive Ldn, has a small
L O C A L F R A M E WO R K S                                   number of partners and made some seeds of
A N D C O O R D I N AT I O N                                   change grants. It is unclear what future plans
                                                               there are for the initiative.
Arts and mental health work will almost always
be experienced at the local level in communities               In some areas social prescribing may create the
where people live and work. Therefore, good                    infrastructure for more coordinated and strategic
communications between different services                      work later. For instance, in Bristol the Arts on
and mutual respect and understanding must                      Referral Alliance, with funding from the Council,
help in offering good quality services.                        CCG and trusts, supports activity in thirteen
                                                               locations delivered by local arts organisations
                                                               for example Wellspring Arts and ArtEase.

15 T
    he opportunities for arts and cultural activities to improve the mental health and wellbeing of Londoners, Nikki Crane
   Associates for Thrive LDN, 2018, www.thriveldn.co.uk/wp-content/uploads/2019/02/Thrive-LDN-Culture-Report-
   FINAL.pdf.