Women, disability and violence: Barriers to accessing justice: cloudfront.net
Page content transcription
If your browser does not render page correctly, please read the page content below
Women, disability and violence: Barriers to accessing justice:
                                                               Final Report
                                       PR O FE S S O R JA N E M A R E E M A H E R
                                        School of Social Sciences, Monash University

                                                 D R C L A I R E S PI VA KOV S K Y
                                        School of Social Sciences, Monash University

                                         PR O FE S SO R J U D E M c C U L LO C H
                                        School of Social Sciences, Monash University

                                                  D R JA S M I N E M c G OWA N
                                        School of Social Sciences, Monash University

                                                                 K A R A B E AV I S
                                               Queensland University of Technology

                                                               MEREDITH LEA
                                                     People with Disability Australia

                                                  D R J E S S C A DWA L L A D E R
                                                     People with Disability Australia

                                                             T H E R E S E S A N DS
                                           Disabled People's Organisations Australia

                                                 H O R I ZO N S : I S S U E 02 | 2018
                                        R E S E A R C H R E P O R T | A PR I L 2018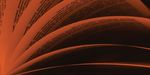 ANROWS acknowledgement
This material was produced with funding from the Australian Government and the Australian state and territory governments.
Australia's National Research Organisation for Women's Safety (ANROWS) gratefully acknowledges the financial and other
support it has received from these governments, without which this work would not have been possible. The findings and views
reported in this paper are those of the authors and cannot be attributed to the Australian Government, or any Australian state or
territory government.

Acknowledgement of Country
ANROWS acknowledges the traditional owners of the land across Australia on which we work and live. We pay our respects to
Aboriginal and Torres Strait Islander elders past, present, and future, and we value Aboriginal and Torres Strait Islander history,
culture, and knowledge.
© ANROWS 2018

Published by
Australia's National Research Organisation for Women's Safety Limited (ANROWS)
PO Box Q389, Queen Victoria Building, NSW, 1230 | www.anrows.org.au | Phone +61 2 8374 4000
ABN 67 162 349 171

Women, disability and violence: Barriers to accessing justice. Final report/ JaneMaree Maher, et al.
Sydney: ANROWS, c2018.
Pages ; 30 cm. (ANROWS Horizons, Issue 02/2018)

I. Domestic violence –Australia. II. People with disabilities – Abuse of. III. Family violence – Law and legislation – Australia. IV.
Victims of family violence -- Legal status, law, etc -- Australia. V. Safety.
I. Maher, JaneMaree. II. Spivakovsky, Claire. III. McCulloch, Jude. IV. McGowan, Jasmine. V. Beavis, Kara. VI. Lea, Meredith. VII.
Cadwallader, Jess. VIII. Sands, Therese.

ISBN: 978-1-925372-74-8 (print) | 978-1-925372-75-5 (online)

Creative Commons Licence
Attribution-Non Commercial                               CC BY-NC

This licence lets others distribute, remix and build upon the work, but only if it is for non-commercial purposes and they credit the
original creator/s (and any other nominated parties). They do not have to license their Derivative Works on the same terms.
Version 3.0 (CC Australia ported licence): View CC BY-NC Australia Licence Deed | View CC BY-NC 3.0 Australia Legal Code
Version 4.0 (international licence): View CC BY-NC 4.0 Licence Deed | View CC BY-NC 4.0 Legal Code

Please note that there is the potential for minor revisions of this report.
Please check the online version at www.anrows.org.au for any amendment.
Monash University
             Scenic Blvd
             Clayton VIC 3800

Women, disability and violence: Barriers to accessing
justice: Final report
Professor JaneMaree Maher, School of Social Sciences, Monash University
Dr Claire Spivakovsky, School of Social Sciences, Monash University
Professor Jude McCulloch, School of Social Sciences, Monash University
Dr Jasmine McGowan, School of Social Sciences, Monash University
Kara Beavis, Queensland University of Technology
Meredith Lea, People with Disability Australia
Dr Jess Cadwallader, People with Disability Australia
Therese Sands, Disabled People's Organisations Australia

Author acknowledgment:
We thank the women who worked so hard to share their stories with us for their
courage and commitment. Our thanks to facilitators, advocates and counsellors, and
their organisations across Victoria and New South Wales who supported women's
participation, Monash Gender and Family Violence team members, particularly Kate
Fitz-Gibbon, Brandy Cochrane and Sandra Walklate who shared their knowledge and
valuable insights and feedback and Madeleine Ulbrick who gave early research support.

Monash and PWDA collaborated on this project and used inclusive methodologies to
best represent the voices of people with disability affected by the topic.

Easy English & Auslan translations of this report are also available at:
https://arts.monash.edu/gender-and-family-violence/projects/women-disability-violence/

This work is part of the ANROWS Horizons series. ANROWS Horizons (research
reports) are in-depth reports on empirical research produced under ANROWS's
research program.

This report addresses work covered in the ANROWS research project "Women,
disability and violence: Creating access to justice". Please consult the ANROWS
website for more information on this project. In addition to this report, an ANROWS
Compass paper is available as part of this project.

Suggested citation:
Maher, J. M., Spivakovsky, C., McCulloch, J., McGowan, J., Beavis, K., Lea, M., … Sands,
T. (2018). Women, disability and violence: Barriers to accessing justice: Final report
(ANROWS Horizons, 02/2018). Sydney: ANROWS.

                                                                                           iii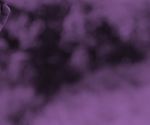 This page has intentionally been left blank.

iv                                                  Innovative models in addressing violence against Indigenous women
ANROWS Horizons   |   April 2018

                                 Contents
                                 Notes regarding language                                                            3

                                 Key terms                                                                           4
                                    Disability4

                                    Violence                                                                         4

                                    Legal capacity                                                                   4

                                    Justice4

                                    Intersectionality                                                                5

                                 Executive summary                                                                   6

                                 Summary of key findings                                                             9
                                    Conclusion: Actions to achieve access to
                                    justice for women with disability                                               10

                                 Introduction                                                                      12
                                    Our key objectives                                                              13

                                    Our key research questions                                                      13

                                 Project method                                                                    14
                                    Using "intersectional discrimination" to explore forms of
                                    discrimination faced by people with disability                                  14

                                    Phase 1                                                                         15

                                    Phase 2                                                                         15

                                 Portraits of participants                                                         16
                                    Data analysis approach                                                          21

Women, disability and violence: Barriers to accessing justice. Final report                                                   1
ANROWS Horizons   |   April 2018

                                       Context review                                                                                22
                                         Landscape of responses to violence for women with disability                                22

                                         Background knowledge about violence experienced by women
                                         with disability                                                                             26

                                         Extant barriers to accessing justice                                                        29

                                       Key findings                                                                                  33
                                         The need to listen to the voices of women with disability
                                         and believe them                                                                            34

                                         Women with disability face particular and sustained
                                         challenges in achieving everyday safety and security                                        40

                                         Possible pathways to just outcomes                                                          47

                                         Service challenges across the specialist violence and
                                         disability service sectors                                                                  59

                                         Impact of 'siloed' knowledges                                                               66

                                       Conclusion                                                                                    72
                                         Strengths and limitations of the study                                                      75

                                       References                                                                                    76

                                       Appendices                                                                                    82
                                         Appendix 1: Women, disability and violence: Creating access to justice                      82

                                         Appendix 2: Recruitment, participants and supports                                          83

2                                                              Women, disability and violence: Barriers to accessing justice. Final report
ANROWS Horizons   |   April 2018

Notes regarding language
The use of language in understanding and responding to
violence against women has been recognised as critical.
Developing and using appropriate language to capture the
diversity of violence against women is key in advancing
women's safety and security and developing community
and stakeholder understandings and improved responses. In
working with concepts of women's strengths and resilience,
language is equally important. In this report, we use the term
disability within the context of the internationally recognised
social model of disability. The social model recognises
disability as a function of the way a society is organised, and
clearly articulates that disability is an interaction between
people with impairments and the barriers created by society
(as outlined in the Convention on the Rights of Persons with
Disabilities). Throughout this report, we consider social and
institutional definitions of and responses to disability. We
then reflect on how these inform and influence how any
form of impairment is experienced and the impact it has
on the life of a person with disability. Using "disability" in
the singular also emphasises that the focus must remain on
facilitating and enabling all people to fully participate in all
aspects of society, thus avoiding paying attention to types
and kinds of impairment as explanatory for disadvantages
or barriers experienced.

Women, disability and violence: Barriers to accessing justice. Final report                                      3
Key terms
    Disability                                                           implications of routinely denying the legal capacity of people
                                                                         with disability. The current legal capacity framework, built
    In this project, disability is understood as a function or outcome   into laws and policy in Australia denies or limits the exercise
    of the ways in which society is organised and structured to          of legal capacity for people with disability (Disability Rights
    create and sustain disability, including: "misconceptions,           Now, 2012, p. 70).
    discrimination, inaccessible environments, buildings,
    communications and information and lack of appropriate               As outlined in Article 12 of the Convention on the Rights of
    supports that prevent full participation by people with              Persons with Disabilities (CRPD), ratified by Australia in
    disabilities in all aspects of community life" (Dowse et al. 2013;   2008, equal recognition before the law and legal capacity
    Women With Disabilities Australia (WWDA), 2013). This                are inherent human rights. People with disability have the
    definition of disability emphasises the intersections of social,     right to enjoy these human rights on an equal basis to others.
    political, cultural, and economic factors that discriminate          People with disability have the right to be legal actors with
    against and marginalise people with disability.                      presumed legal agency, and also have the right to make
                                                                         decisions, and to have these decisions given legal effect (People
    Violence                                                             with Disability Australia (PWDA), Australian Centre for
                                                                         Disability Law (ACDL), Australian Human Rights Centre
    This project follows the United Nations Declaration on the           (AHRCentre), 2014, p. 3).
    Elimination of Violence against Women (1993) definition of
    violence, cited by Dowse et al. (2013) and WWDA (2013),
    as follows:                                                          This understanding of legal capacity as an inherent right
                                                                         can shift the focus to the supports that may be required for
       … any act of gender-based violence that results in, or
                                                                         a person to express their will and preferences and to exercise
       is likely to result in, physical, sexual or psychological
                                                                         their legal agency (PWDA, ACDL, AHRCentre, 2014, p.3).
       harm or suffering to women, including threats of such
                                                                         As is highlighted throughout this report, women with
       acts, coercion or arbitrary deprivation of liberty, whether
                                                                         disability are routinely not believed, not viewed as credible
       occurring in public or private life.
                                                                         witnesses, and are viewed as incapable of participating in
                                                                         legal processes, as unable to provide valid evidence or to
    For women and girls with disability, the violence they               make their own decisions.
    experience can be the same as that experienced by other
    women and girls. However, they may also experience forms of
                                                                         Significant changes are required to many existing laws,
    violence particular to their situation: poverty, race, ethnicity,
                                                                         policies and practices that underpin the legal system, as well
    religion, language and other identity and/or cultural status or
                                                                         as to the substitute decision-making framework, all of which
    life experiences such as incarceration, as well as geographical
                                                                         deny the legal capacity of people with disability and create
    location can further increase the risk of group or individual
                                                                         barriers to justice. Future reform needs to enshrine the legal
    violence against women and girls with disability (see WWDA,
                                                                         capacity of all individuals in legislation, institutions, policy
    2013, p.13). Violence includes sexual and reproductive coercion
                                                                         and practice, and create mechanisms for the provision of
    and assault; denial of treatments, required medications or
                                                                         supports for people with disability to exercise their legal
    specific aids, denial or lack of necessary social and structural
                                                                         capacity (PWDA, ACDL, AHRCentre, 2014, p. 6).
    supports, and violation of bodily autonomy and security,
    including forced sterilisation and forced abortion.
                                                                         Justice
    Legal capacity                                                       Justice in this report begins with the assertion that people with
                                                                         disability are bearers of human rights. We locate women with
    Throughout this report, we discuss legal capacity in the context
                                                                         disability as subjects of human rights law on an equal basis,
    of violence, disability and justice and explore the significant
                                                                         with legal capacity that must be affirmed and supported. As

4                                                                 Women, disability and violence: Barriers to accessing justice. Final report
ANROWS Horizons      |   April 2018

the CRPD, ratified by Australia in 2008, makes clear, respect          See:
for autonomy and independence are critical aspects of creating
an inclusive society and responsibilities fall to society and          Dowse, L., Soldatic, K., Didi, A., Frohmader, C., & van Toorn,
government to ensure all people with disability are accorded           G. (2013). Stop the Violence: addressing violence against
full inclusion and participation (see Didi et al., 2016 for a full     women and girls with disabilities in Australia. Background
discussion). The Convention enshrines attention to women               paper. Retrieved Sept 11 2017 from http://researchdirect.
with disability as part of the commitment.                             westernsydney.edu.au/islandora/object/uws:36865.

                                                                       Women with Disabilities Australia. (2013). Stop the Violence:
In the course of our report, we came to recognise that women           Report of the Proceedings and Outcomes. WWDA. Retrieved
who participated outlined two interlinked but different forms          Sept 11 2017 from http://www.stvp.org.au/documents/
of justice. Very often, in their desired outcomes in response to       STVP%20Outcomes%20Paper.pdf.
reports of violence, they sought personal justice: a recognition
of what had occurred, acknowledgement of their rights
and status and a pathway to security and safety. They often
distinguished this from legal or structural justice, where             See also:
accountability and responsibility were assigned to perpetrators
and institutions. The idea of "justice" can and frequently             Didi, A., Soldatic, K., Frohmader, C., & Dowse, L. (2016).
does refer to personal justice as opposed to legal justice: to         Violence against women with disabilities: is Australia meeting
being able to leave a situation of danger; retain custody of           its human rights obligations?, Australian Journal of Human
children; have access to care and advocacy services; attain a          Rights, 22(1), 159-177.
sense of safety; or even simply survival. In our accounts, we
have sought to differentiate these types of justice.                   Frohmader, C., Dowse, L., & Didi, A. (2015). Preventing
                                                                       violence against women and girls with disabilities: Integrating
                                                                       a human rights perspective. Retrieved Sept 12 from http://
Intersectionality                                                      wwda.org.au/wp-content/uploads/2013/12/Think_Piece_
Intersectionality is a term that was coined by American feminist,      Revised_Edition.pdf.
legal scholar, critical race theorist and civil rights advocate
                                                                       Frohmader, C., & Sands, T. (2015). Australian Cross Disability
Kimberlé Crenshaw (1995). The term intersectionality supports
                                                                       Alliance Submission: Senate inquiry into violence, abuse and
the understanding that people with disability experience
                                                                       neglect against people with disability in institutional and
unique forms of discrimination. Such discrimination is
                                                                       residential settings. Australian Cross Disability Alliance,
unique for each individual, based on how their disability will
                                                                       Sydney.
intersect with other aspects of their identity, such as their
age, gender, sexual orientation, religion, indigenous, ethnic
or cultural background, immigration status or economic
status (see Frohmader & Sands, 2015 for a full discussion;
see also Lea & Sands, 2017).

These explanations of key terms have been primarily
informed by the Stop the Violence Project.

Women, disability and violence: Barriers to accessing justice. Final report                                                                  5
Executive summary
    This project, Women, disability and violence: Creating access      violence and access to justice have been the focus of multiple
    to justice, draws on the insights of 36 women living in New        reviews and interventions within Australia in the last five years.
    South Wales and Victoria who outlined their experiences of
    seeking justice and security in the context of violence that
                                                                       The question of legal capacity for women with disability is still
    they had experienced. As part of their commitment to policy-
                                                                       unaddressed. As the Australian Human Rights Commission
    relevant empirically grounded research, Australia's National
                                                                       outlines (AHRC) (2014), all jurisdictions should have a
    Research Organisation for Women's Safety (ANROWS)
                                                                       disability strategy underpinned by a national Disability Justice
    commissioned this research. The project was led by researchers
                                                                       Strategy. Implementation of this strategy should be guided
    from Monash University and People with Disability Australia,
                                                                       by the following principles:
    hereafter PWDA (representing Disabled People's Organisations
    Australia, hereafter DPOA).                                        1. Safety of people with disability and freedom from violence.
                                                                       2. Effective access to justice for people with disabilities.
    This research examines how these women worked to seek redress      3. Non-discrimination.
    or support and the pathways and obstacles they encountered.
                                                                       4. Respect for inherent dignity and individual autonomy
    This data has been augmented by interviews with 18 service
                                                                          including the freedom to make one's own decisions.
    providers from NSW and Victoria working in disability
    support services and advocacy organisations, domestic and          5. Full and effective participation and inclusion in the
    family violence support services, and legal services. This is         community. (AHRC, 2014, p. 6)
    a qualitative project which limits generalisability: the aim
                                                                       In their report about equal recognition before the law, the
    here is to analyse the experiences these specific women have
                                                                       AHRC (2014) outlines a necessary set of actions and principles
    shared and work to identify patterns that emerge.
                                                                       to support people with disability to claim their human rights
                                                                       and exercise full and effective legal capacity (AHRC, 2014,
    Violence in the context of this project was understood to          p. 36). The Violence, Abuse and Neglect against People with
    include physical and sexual violence as well as other forms        Disability in Institutional and Residential Settings, Including
    of abuse such as coercive control, emotional abuse, financial      the Gender and Age Related Dimensions, and the Particular
    abuse, and physical and social isolation. The majority of the      Situation of Aboriginal and Torres Strait Islander People with
    cases captured in this report were instances of domestic and       Disability, and Culturally and Linguistically Diverse People
    family violence defined broadly as violence occurring within       with Disability Report (Parliament of Australia 2015: hereafter
    a familial or caring context. It included sexual and physical      the Senate Community Affairs Report) also contained a
    assaults in a range of social and living environments. In          number of important recommendations. Recommendation 6
    addition, violence was understood to take particular forms such    (2015, p. xvii) reiterates references of the need to implement
    as withholding required medications or aids, limiting access       the outcomes of prior reports. The Australian Law Reform
    to disability services and/or mainstream service providers         Commission (ALRC) Family Violence and Commonwealth
    and threats related to women's mothering and care-giving           Laws— Improving Legal Frameworks (2011) identified necessary
    roles. Violence that violated women's sexual and reproductive      changes to address definitions of family violence that would
    autonomy, including forced or coerced sterilisation was            better the needs of people with disability. As the recent review
    also commonly reported. Avenues to seek desired justice,           by Didi et al. (2016) of Australia's progress in meeting its
    which may include prevention of future violence, everyday          human rights obligations in relation to responses to violence
    security and safety, and consequences for the perpetrators of      against women with disability makes clear, there is still
    violence are complex, as justice services and pathways may         inadequate progress towards effective access to justice or
    not effectively support the access of women with disability.       indeed everyday security. To achieve these recommendations,
                                                                       legislative change, as well as attention to ensuring women's
                                                                       full participation, will be required.
    This report reiterates findings that already exist in the public
    domain. As the context review makes clear, these issues of

6                                                               Women, disability and violence: Barriers to accessing justice. Final report
ANROWS Horizons     |   April 2018

Importantly, despite these systematic institutional and social         Yet their determination to communicate these experiences
failures, the women we spoke with were clear about their               and their views on what could be done (and what they
needs and aspirations in terms of achieving justice and their          had sometimes experienced) was equally clear. Women
transitions away from violence towards everyday security.              stressed the importance of being believed and of having an
Underpinning this was a notion of personal justice that at             opportunity to shape pathways subsequent to experiences
times preceded legal justice and in almost all instances was           or disclosures of violence; this was central in the different
a precondition for seeking legal justice. Women emphasised             types of justice that these women sought. Recent work in
the importance of accessible options and ongoing support               domestic and family violence in Australia is keenly focused
and safety measures.                                                   on perpetrator accountability, and for the criminal justice
                                                                       system, this is a key aspect in conceptions of justice. For
   Paula: First of all, they should believe you. Second, they
                                                                       the women we interviewed, their concepts of a just life free
   should give you choices of where to go from there. And
                                                                       from violence were often first linked to everyday security,
   then support you in what you want to do, which may be
                                                                       economic stability and effective support. The stories offered
   just going to psychologists to help. It may be, "I want to
                                                                       by Sarah and Rose illuminate the interconnected nature
   report it to the police." It may be, "I am not safe where I
                                                                       of these aspirations for women:
   am living," so we need to find a way to either move the                    Sarah: I was in tears thanking that police officer [who
   person – move one or the other.                                            indicated that she believed Sarah], I said, "I want you to
                                                                              know, whatever happens from now on with that court
                                                                              case, if they walk off…", and I said, "Do you know what,
   Beverley: I'd actually like to see some follow-up after the                you have done the justice, you have done it. It's already
   events [in this instance court proceedings] … just to sign                 done." And that really touched her, she was emotional
   them off and that's it, you're finished: it might be finished              about it, and I said, "You've done it".
   for the person that's dealing with it, but that person that's
   involved and affected by it has to live with it for long after.
                                                                              Rose: And then, well, I think, "Hang on. I couldn't
                                                                              suicide meself ... I'm going to live for seeing the world
Women participating in this study were also articulate                        change, even all the buildings going up and everything
about the everyday ways in which their safety and security                    like that … when I was little and I used to hear about the
has been compromised. The deleterious and long-lasting                        soldiers going to the Second World War – how strong
effects of violence were evident: all of the women identified                 the Aussies were that went in the wars – I thought,
extensive and on-going effects, many of which remain                          "There is a reason to live." You might go into a war,
unaddressed.                                                                  but you know, you still might live it out. You take that
                                                                              chance like they did. You don't have to kill yourself or
   Ruth: I nearly burst inside sometimes when you get that                    say you want to get off this planet, because there's a lot
   bad. And know it's still going on that's the worst part.                   of other things to live for.

   Nicole: I have struggled to find a sense of safety, of              This finding of a just life being linked to everyday security
   connection, of stability, of validation, of calm, of support,       and safety underpins the distinction that emerged in our
   of justice and most of the basic essential needs for                study between notions of personal justice and legal justice.
   survival and life, including self-care/love. I have only            Women's aspirations for everyday security for themselves,
   ever just existed, not thrived. I have never experienced            and in many instances their children, were also a critical
   happiness or contentment. I live mostly in a state of fear          aspect of what they identified as justice and access to justice.
   and hypervigilance. Violence has robbed me of my life               These aspirations – of being believed, and of having their
   and my freedom.                                                     decisions and desires respected as part of legal processes
                                                                       – were critical to what they identified as personal justice.

Women, disability and violence: Barriers to accessing justice. Final report                                                                    7
ANROWS Horizons     |   April 2018

      In our view, this finding is linked to the routine denial or
      diminishment of women's legal capacity; where reproductive
      and sexual autonomy were compromised, decisions about
      treatment and desired legal outcomes were not respected,
      and appropriate communicative methods and approaches
      were not offered. All of these factors limited women's agency
      to act as full citizens before the law: this denial of personal
      justice limited women's access to legal justice too.

      In our view, as in the views of these women and the service
      providers we interviewed (disability support and advocacy
      services, domestic and family violence specialist services,
      sexual assault services, and legal support services), the
      changing landscape of the disability and specialist violence
      sectors not only offers uncertainty, but also hope and
      opportunity. We are entering into a period in Australia's
      history where traditional approaches to violence are being
      challenged and new understandings of the rights, choice and
      control of people with disability are emerging. The National
      Disability Insurance Scheme (NDIS) legislation is based on
      human rights with a focus on people with disability having
      choice and control over the supports they need to enjoy full
      participation in community life. Accordingly, for us, there
      is a real opportunity at this time for support services across
      the specialist violence and disability service sectors to build
      cross-sectoral and grounded knowledge in workers. This is in
      spite of a depressing recent history of the failure to effectively
      implement existing recommendations. There is a need for
      cross-sector training packages that support the specialist
      violence and disability service sectors to form stronger linkages
      and referral pathways which make use of the full range of
      provisions emerging across these two sectors. The success of
      these initiatives however will depend on close attention to
      what women say they want and need. It will also depend on
      the willingness to act on existing recommendations to ensure
      autonomy and participation in regards to legal processes.

      In the next section, we outline the key findings from our
      data analysis.

8                                                                   Women, disability and violence: Barriers to accessing justice. Final report
ANROWS Horizons       |   April 2018

Summary of key findings
The need to listen to the voices of women                              and attention to how women's need for resilience and
with disability and believe them.                                      survival in the face of precarious everyday safety and
                                                                       security may impact on their definitions of, and decisions
Many women who participated in this project were motivated             about, violence and the support and services they need.
by a strong desire to achieve change for others in the future.
They spoke clearly about their experiences and often detailed
                                                                       In considering how women might actually move towards
a growing understanding of what they were experiencing as
                                                                       pathways to justice, everyday security was identified as a
"violence" as part of a pathway to achieving greater everyday
                                                                       critical first step in all that followed.
security. For those tasked with supporting women's everyday
care needs, ideas of violence were often more limited and
troubling. Many care workers expressed concern about                          Nicole: Feeling safe means everything to me. To me it is
raising violence as an issue with women in discussion and                     one of the core factors for life, for survival. To remember,
in service provision (see also Dyson et al., 2017). In moving                 to process, to engage in the process of healing you first
towards the removal of barriers to women's access to justice,                 and foremost need to feel safe before you can learn to
attention to women's own accounts and aspirations is critically               trust. And you need trust before you can start healing.
important. Responses that trivialise women's disclosures,
or the violence they experience operates to deny their legal           As Olivia's comments demonstrate, without a secure living
capacity, and to deny access to needed supports and services.          situation in which women could feel confident, referrals and
Given women's insistence that being heard and believed was             other forms of response to support transitions away from
the most important first step towards a meaningful and                 violence had little chance of succeeding.
just outcome, this finding is critical. This also reflects a key
recommendation of the Stop the Violence Project (Dowse et
al., 2013), focused on capacity building to ensure women's                    So I would say the biggest barrier to working with the
voices are heard and respected.                                               women and accessing services and things like that would
                                                                              be first and foremost try to get them out of that initially
                                                                              unsafe environment and that risky environment. Where we
   Nicole: People need to listen. It is extremely important that              can't do that it's really difficult like, if you make referrals
   you have a voice. It is critical to be heard. To be believed.              they won't go because they're under significant amount of
   It is important for your story to be taken seriously. There                stress and yeah, just experiencing a significant amount of
   has to be acknowledgement of the impact, the obvious                       trauma. So, it's really hard to get them to engage and to
   impact (the physical effect) and also the silent impact                    work with them to try and change their mindset as well.
   (the emotional impact). There needs to be sufficient time                  Olivia, criminal justice process organisation
   available to talk. You need space that you feel safe. There
   has to be confidentiality. You need a sense that someone
   is committed to supporting you.                                     Possible pathways to just outcomes.
                                                                       Data gathered in this project indicated that women with
Women with disability face particular and                              disability face violence in multiple ways. Violence occurs
sustained challenges in achieving everyday                             through a diverse range of incidents, consistently as part of
safety and security.                                                   everyday experiences and through the operations of family
                                                                       structures, relationships, institutions, service delivery and
Typically, economic security, housing stability and care and           policy and legislative settings. Women's legal capacity was
service support are not readily accessible or available for            routinely denied or inhibited; reproductive and sexual
women with disability. Understanding how violence impacts              autonomy were compromised, women's decisions about
on women's lives in this context requires attention to types           treatment and desired outcomes were not respected,
of violence that may be invisible or less well understood,             appropriate communicative methods and approaches were

Women, disability and violence: Barriers to accessing justice. Final report                                                                        9
ANROWS Horizons       |   April 2018

     not offered, and therefore agency to act as full citizens before      Impact of "siloed" knowledges.
     the law was not accorded them.
                                                                           The impact of assumptions about women with disability,
                                                                           their needs, strengths, aspirations, and concepts of violence,
     This complexity in terms of denying or limiting the legal
                                                                           justice, security and safety are multiple in influencing how
     capacity of women with disability has implications for effective
                                                                           effective social, institutional, service and policy responses are
     responses, for how justice is defined and for how access to
                                                                           in supporting women to achieve everyday safety, security and
     these different types of justice is understood. Women sought
                                                                           justice. The notion of "silos" as creating risks for women with
     effective, respectful and prompt responses to disclosures as
                                                                           disability and reducing the likelihood of effective responses
     one important form of access to justice. Women's aspirations
                                                                           have been urgently emphasised in multiple recent reports (see
     for everyday security for themselves, and in many instances
                                                                           for example: Dowse et al., 2013; Dyson et al., 2017; Healey,
     their children, were also a critical aspect of what they identified
                                                                           2008; WWDA, 2015). Yet this issue arose as key in our study
     as justice and access to justice. They often distinguished
                                                                           too. The impacts of assumptions and siloed knowledges vary
     personal and legal justice. Our data suggests that definitions
                                                                           in different sectors and service agencies: the outcome however
     of violence and access to justice require considerable attention
                                                                           is that women's access to justice is often contingent on partial
     and expansion if we are to effectively address the needs, and
                                                                           knowledge, insights, skills and service delivery models. Many
     embed the human rights of women with disability into service
                                                                           service providers were aware that these complementary
     delivery models. However, a critical pathway as identified in
                                                                           skills and knowledges were crucial to building effective and
     the context review is action on existing recommendations
                                                                           just responses for women experiencing violence, however,
     which would change the extant patterns of injustice that this
                                                                           pathways for information exchange and service sharing were
     study finds yet again.
                                                                           not always clear. Despite systematic investigations of, reports
                                                                           into, and recommendations for change, there appears to be
     Service challenges across the specialist                              limited progress towards embedding access to justice for
     violence and disability service sectors.                              women with disability facing violence in meaningful and
                                                                           concrete ways.
     In addressing the needs of women with disability, different
     services (here including disability support and advocacy              Conclusion: Actions to achieve access
     services, specialist violence and domestic and family
     violence services, and legal support services) faced different
                                                                           to justice for women with disability
     challenges in supporting women to achieve access to justice.          The Royal Commission into Family Violence (RCFV, 2016)
     Understandings of disability and violence were variable               has been identified as a watershed moment in Victoria in
     and at times seemed reliant on common or pre-existing                 terms of accepting broad-based responsibility for changing
     assumptions about women with disability – about women's               women's everyday experiences of family and other forms of
     legal capacity and rights, about what "needs" women were              violence. In other states in Australia and globally, a similar
     likely to have, about what "barriers" to accessing justice might      commitment is being articulated. Yet, the past five years in
     exist, about how violence might manifest and about what               particular have seen numerous reports and inquiries that
     responses might best serve women. Such challenges were also           outline both the existing issues and pathways forward for
     recently identified by Dyson et al. (2017). Supporting services       women with disability facing violence and seeking access
     to build cross-sectoral and grounded knowledge in workers,            to justice. This study serves to reinforce that there has not
     embedded in cross sector training packages, would ensure              been action on these existing recommendations. In securing
     best practice outcomes, and build robust evidence bases for           access to justice and freedom from violence for women with
     new and emerging knowledges about how best to support                 disability, it is clear that we need to act on what is known and
     women to achieve safety, security and justice.                        has been proposed: first, ensure access to everyday security
                                                                           and safety with attention to housing, economic well-being,
                                                                           and respectful and responsive service structures that support

10                                                                  Women, disability and violence: Barriers to accessing justice. Final report
ANROWS Horizons   |   April 2018

and enhance women's autonomy; second, ensure international
instruments enshrining inclusive human rights for all are
active; third, ensure that women with disability have access
to specialised violence services; fourth, support disability
services to facilitate access to specialised violence services for
the women they support; and finally, continue to expand and
rethink how we define violence with regard to understanding
the experiences of women with disability. As our findings
indicate, women with disability require responses and support
that we, as a society and community, are still struggling to
deliver in the face of gendered violence. They also require
structures that support their leadership and inclusion and
which attend to their views of just outcomes and the particular
barriers they face in achieving such outcomes.

Women, disability and violence: Barriers to accessing justice. Final report                                  11
Introduction
     Melanie arrived prepared to tell her difficult and traumatic story and began talking straightaway. She was
     assaulted and held by her abuser over a period of hours in the early hours of the morning in her home several
     years ago: she was seriously injured and feared for her life. In the aftermath of the assault, Melanie was
     targeted by associates of her attacker: even though he admitted his assault and was later jailed, there were
     many incidents and events around her home that were frightening. She has moved housing and area since
     that time. She feels safer in her new neighbourhood and, importantly, she has security doors, something she
     had requested many times before the attack in her previous house.

     Melanie said:

     [The police] were good. They weren't aggressive. They said if you don't want to say much now you don't
     have to. They didn't rush me. And what they did say, when we finished the statement, they said if you think of
     anything else that you have forgotten now, let us know so we can put it in the statement, add it on.

     And with the girls that have been raped, talk about it. Talk about it. Let it out. And if no one listens well don't
     but the longer you hold it in, it builds and builds up and it builds up and eventually you explode. You can't hold
     it. And I can't talk about it with any of my neighbours. And I was taken once before my last time at the hospital I
     was taken, I was quite distraught, and it was because of him.

     I'd like a dog, not so much as a guard dog or anything, just like a therapy dog that'd keep me company and
     will kind of protect me and will let me know that there's someone at the door. Or someone's out in the back
     yard or something. Because my hearing is getting worse and so that I think would help me enormously. And for
     company too.

     But the Trustees won't give me the money to do that, even though I have the money. See, I notice with them –
     and they don't care about the rape or anything. They couldn't care less. And if they see that you are happy
     and you are comfortable, they hate that. And I do want the dog, very, very much so. And I've been saying that
     for years.

     [Simon, my support worker] gave me the letter and he said I feel this would be very good for you. In fact, he
     was right. Because what I like about telling you what had happened, you're not judging me. You're not saying
     you're blamed for this, you're blamed for that. You're saying we understand.

     Following hearings across Australia, a Senate Committee            settings other groups of women are not expected to occupy,
     recommended in late 2015 that a Royal Commission into              and under legal frameworks specific to people with disability.
     the violence and abuse of people with disability should be
     established. The Senate Committee recommended that the
                                                                        Experts suggest that urgent work is needed for service and
     proposed Royal Commission address violence and abuse in
                                                                        justice systems to appropriately respond to and prevent
     all settings and be developed in consultation with people with
                                                                        violence against women with disability, particularly in
     disability (Senate Community Affairs Report 2015). The Senate
                                                                        institutional and residential facilities. At the same time, as
     Community Affairs Report recognised that the prevalence of
                                                                        has been noted in a range of recent inquiries, including the
     violence against women and girls with disability is often higher
                                                                        RCFV (2016), there are also critical barriers for women with
     than the experiences of other groups of women. The Report
                                                                        disability in accessing justice after surviving more commonly
     also recognised that the context, types and impacts of such
                                                                        understood expressions of violence such as sexual or family
     violence are also often different, occurring in institutional
                                                                        violence. Current approaches to redressing sexual or family

12                                                               Women, disability and violence: Barriers to accessing justice. Final report
ANROWS Horizons      |   April 2018

violence for all women are piecemeal, often ineffective and
have potential to re-traumatise, with these issues amplified
                                                                       Our key research questions
in the case of women with disability. Indeed, conventional             •      What are women's experiences of violence, especially sexual
accounts of "barriers" and "access" may not pay sufficient                    assault and/or intimate partner violence?
attention to pre-existing legislative and structural constraints       •      How do women position and interpret these experiences in
on autonomy and self-determination that are routinely                         relation to their disability?
experienced by women with disability. Furthermore, existing            •      What are the mechanisms and factors that lead to incidences
notions of justice may not accord with women's ideas about                    of violence, especially sexual assault and/or intimate partner
just outcomes. A grounded understanding of access to                          violence being reported?
justice from violence needs to be developed for women with             •      If women report, how do they experience responses post
disability that emerges from their lived experiences, and is                  reporting in terms of services and justice systems?
informed and shaped by their voices and full participation
in processes of reform and implementation.

In March 2017, the Commonwealth government's decision
not to proceed with a Royal Commission into violence against
people with disability was widely criticised by people with
disability (DPOA, 2017). In May, the Labor Party committed
to a Royal Commission if they are elected to Government,
joining the Greens long-standing party commitment to a
Royal Commission.

The objective of this partnership project between the Monash
Gender and Family Violence Program (Monash GFV) and
PWDA, (on behalf of DPOA), funded by ANROWS, was to
examine access to justice for women with disability particularly
in relation to experiences of violence.

Our key objectives
•   Produce knowledge of the experiences of women with
    disability in terms of violence, especially sexual assault
    and intimate partner violence, and pathways and barriers
    to accessing support and justice responses to such violence.
•   Produce the research in partnership with an organisation
    constituted and led by people with disability, PWDA, which
    focuses on working with people with disability in terms of
    violence, in order to work in a disability-inclusive framework
    towards the validity, efficacy and potential for meaningful
    application of the research project.

Women, disability and violence: Barriers to accessing justice. Final report                                                                    13
Project method
     Our methodological approach to qualitative research in the       This term captures discrimination experienced by people
     field of gendered violence is aimed at giving primacy to the     with disability as it intersects with discrimination based
     voices, experiences and knowledge of those at the centre of      on other aspects of their identity, such as their age, gender,
     the study: in this instance, women with disability. A critical   sexual orientation, religion, indigenous, ethnic or cultural
     aspect of this commitment was our partnership with PWDA,         background, immigration status or economic status
     on behalf of DPOA. In particular, the PWDA research team,        (Frohmader & Sands, 2015, p.17). As Frohmader and Sands
     specifically Dr Jessica Cadwallader and Meredith Lea, were       make clear, these various identity layers intersect to create new,
     involved in each phase of the study: design, all aspects of      unique and often quite complex experiences of discrimination.
     fieldwork, and drafting reports.
                                                                      In research practice, seeking to understand intersectional
     Additionally, through our partnership with PWDA,                 impacts requires attention to:
     we have a unique opportunity to access the expertise,                … multiple intersecting forms of discrimination [that
     insights and networks of DPOA, an alliance of Disabled               women] experience based on their gender and disability,
     Peoples Organisations (DPOs) t hat comprises t he                    as well as their diversity … [and the ways women may]
     National Ethnic Disability Alliance (NEDA), First Peoples            experience different processes of discrimination and
     Disability Network (FPDN), WWDA and PWDA. DPOs                       violence due to the nature of the ensuing power differentials
     are organisations comprised and governed by people                   when multiple axes of differentiation intersect' (Didi et
     with disability.                                                     al., 2016, p. 160).

     We received ethics approval for both phases of the study from    An analytical approach must therefore take various layers of
     the Monash University Human Ethics Research Committee.           identity, social inclusion/exclusion and social positioning into
     Informed consent procedures were developed that worked           account when considering their subsequent access to justice
     within the framework of Easy English to ensure all potential     responses. Indeed, when people are located at intersections
     participants received information in a mode that facilitated     of disadvantage or discrimination, access to justice in
     meaningful consent (see Appendices 1 and 2). In addition, the    relation to these axes of differentiation may be more complex
     research team undertook facilitation training in working with    and fraught.
     women with disability provided by WWILD (a Queensland
     advocacy organisation that supports people with intellectual
                                                                      In response to the intersectional discrimination experienced
     or learning disability who have experienced sexual assault
                                                                      by many of our participants, our data analysis process embeds
     or other crimes).
                                                                      this intersectionality through an initial use of thematic data
                                                                      coding and then the creation of intersectional reports, which
     Using "intersectional discrimination"                            brought together key datasets for systematic analysis. We have
     to explore forms of discrimination                               sought to ensure these intersections are reflected in our key
     faced by people with disability                                  findings. Most importantly, however, building an effective
                                                                      understanding of "intersectional discrimination" as it impacts
     Intersectional discrimination is a term that is often used to    on women as they work or seek to access justice is important:
     explore the ways in which discrimination based on identity,      systemic failure to do this has been routinely emphasised in
     social position or status, such as racism, sexism, ableism       recent inquiries (AHRC, 2014; ALRC, 2015; Parliament of
     or classism, intersect to create new and unique forms of         Australia, 2015). Working to link women's knowledges and
     discrimination. Disability experts have long been using          aspirations, their articulation of the importance of both
     this term to discuss the unique forms of discrimination          personal and legal justice, and the differing responses and
     experienced by people with disability (Frohmader & Sands,        capacities of specialist violence and disability services has
     2015, pp.17-18).                                                 emerged as central in ensuring women have access to the

14                                                             Women, disability and violence: Barriers to accessing justice. Final report
ANROWS Horizons     |   April 2018

support they need to achieve the outcomes that are critical
to them.
                                                                       Phase 2
                                                                       In addition to speaking with women with disability about
Phase 1                                                                their stories of violence and seeking access to justice, we
                                                                       also interviewed 18 specialist violence, legal and disability
Phase 1 focused on interviewing and working in focus groups            service stakeholders across both Victoria and New South
with women with disability. Following our intersectional               Wales. These stakeholders include NGOs and relevant justice
approach as outlined above, our recruitment worked through             officers and services. In our data reporting, we use general
accessing the extensive networks of PWDA and the broader               descriptors, such as "employed in a service organisation", to
DPOA group. It has been supplemented by the strong                     maintain confidentiality.
relationships that the Monash research team has forged with
mainstream domestic and family violence and community
legal services.

In the course of the project, we expanded our methods of
outreach and recruitment. As well as our original use of
focus groups, we offered individual interview options, as a
number of women expressed some concerns about discussing
violence in a group context. We were also approached by
some women who wished to contribute via phone and email.

We undertook fieldwork in urban and regional locations in
two Australian states, Victoria and New South Wales. Having
experienced facilitators and counsellors was critical in creating
a safe and open space for women to share their experiences.
The additional support costs funded by ANROWS (for taxi
vouchers, Auslan interpreters, technological, communication
and advocacy supports) were central in facilitating safe and
secure spaces where women felt able to share stories that
were often distressing.

In total, 36 women participated in our study. The complexity
and diversity of their insights has been the primary critical
source in our project analysis. We outline details of each
of our participants in the following section in a series of
portraits that are aimed at introducing each participant in
order that the context and background of her experiences
are as clear as possible.

Women, disability and violence: Barriers to accessing justice. Final report                                                            15
Portraits of participants
     The following portraits provide some background about              Vanessa has accessed a range of services including domestic
     the women with disability who participated in our project.         and family violence services and refuges. Vanessa has
     The women who participated had a range of impairments,             completed numerous courses related to parenting with the
     including physical disability, sensory disability, intellectual    goal of regaining custody of her children.
     disability, and psychosocial disability. It was decided that
     specific details about each woman's disability would not be
                                                                        Melanie: 45-50 years old, from an English speaking background,
     included—instead, this information is provided only when
                                                                        has experienced systematic abuse and terrorisation from a
     it is relevant to the experience of violence for particular
                                                                        group of adults and their children living in her suburb.
     women. We have taken care to disguise or amend details
                                                                        This abuse has included physical assault, attempted robbery
     that we considered would be identifying and have therefore
                                                                        and vexatious counter-accusation. Melanie was also the
     changed the women's names, and have included a de-identified
                                                                        victim of an hours-long home invasion in which she was
     description of the type of services with which women have
                                                                        repeatedly raped, her cat was killed, she was robbed and her
     interacted. This ensures the diversity and complexity of
                                                                        property damaged.
     women's experiences is reflected as fully as possible. Where
     we had accurate information about the age of participants,
     we have provided a five year range: where we did not, we           Melanie has sought the assistance and services of police,
     have assigned a 10 year range. We have identified the ethnic/      Courts and the Department of Housing. Melanie has accessed
     cultural background of all participants in order to ensure we      the counselling service at a hospital (as organised by a court
     are not inadvertently assuming any particular norms around         support worker), and the assistance and services of a second
     culture and citizenship.                                           hospital; a local disability support service; and a support
                                                                        organisation for people affected by brain injury.
     Angie: 25-30 years old, from an English speaking background,
     was clear and confident as she talked with us. Angie experienced   Suzanne: 70-75 years old, from an English speaking
     sexual abuse from multiple perpetrators, including her brother,    background, is a professional woman working as an advocate/
     throughout childhood. As an adult, Angie experienced intimate      service provider for women who are victims of domestic
     partner violence for approximately 5 years, including while        violence. Suzanne's 25-year relationship with her ex-partner
     pregnant. Angie has three children that have been removed          was one of escalating domestic violence that culminated in
     from her care.                                                     a single extended vicious assault. Suzanne was 45 years old
                                                                        at the time of this assault and sustained a permanent leg
                                                                        injury as a consequence. Suzanne has a number of children.
     Angie has been involved with caseworkers from human
     services, she has accessed services provided by a range of
     local support services and refuges and she has stayed in a         Suzanne has sought the assistance and services of police
     supported accommodation service for homeless women. She            and courts: however she had trouble obtaining help from
     has spoken with a counsellor from the Royal Commission             appropriate services throughout her ordeal and did not
     into Institutional Responses to Child Sexual Abuse.                receive victim support at court.

     Vanessa: 40-45 years old, from an English speaking                 Sarah: 55-65 years old, from an English speaking background,
     background, was in an abusive relationship with her now ex-        is a confident, articulate and independent woman who has
     partner. Vanessa has four children. Vanessa also experienced       lived alone on her farm for more than 30 years. Sarah has
     violence directed at her children from her ex-partner's            experienced systematic abuse and terrorisation from people
     family and as a consequence of allegations related to these        and families living in her area for 10 years. This abuse
     circumstances, her children have been removed from her care.       has included being shot in the back as well as severe
                                                                        physical assault.

16                                                               Women, disability and violence: Barriers to accessing justice. Final report
ANROWS Horizons      |   April 2018

Sarah has sought the assistance of police on many occasions            Beverley: 60-65 years old, from an English speaking
over this 10-year period. In response to a recent and severe           background, had an aggressive father with a drinking
physical assault that left her unconscious, multiple perpetrators      problem who physically abused her mother. Beverley's father
have been charged. Sarah is receiving counselling support              sexually assaulted her. As a young adult, Beverley was shot
from victim services and is a member of a network for people           in a violent assault. Beverley went to court for both of these
with autism.                                                           assaults and was not supported in either case: in the latter,
                                                                       she was subject to vexatious counter-accusations.
Janet: 45-50 years old, from an English speaking background,
experienced a number of sexual assaults throughout her                 Beverley hasn't accessed many support services but regularly
childhood and as an adult has experienced assaults, abuse              attends the local Neighbourhood House where she receives
and violence in a range of contexts. Janet has four children.          informal support through friendship networks.

Janet has received services from multiple providers and is             Jenny: 50-55 years old, from an English speaking background,
currently receiving support through the NDIS. Janet has                has been and continues to be subjected to controlling
engaged the services of the Ombudsman and other complaints             behaviours and verbal and financial abuse by her current
mechanisms in her bid to access justice.                               husband of approximately 18, plus, years. Jenny and her
                                                                       husband have a university-age son. Jenny's family life when
                                                                       she was a child was abusive. Her policeman father had her
Rachel: 40-50 years old, from an English speaking background,
                                                                       regularly followed and her mother beat her. Jenny was also
has experienced verbal and threatened physical and sexual
                                                                       subject to reproductive abuse when she was forced by her
violence from her stepfather throughout her life. As a young
                                                                       mother to have a termination when she was 17.
adult Rachel additionally experienced severe bullying from
a fellow student while staying in residence at her university.
                                                                       Jenny has accessed psychological and psychiatry services as
                                                                       well as therapy services for her acquired brain injury. Jenny
Rachel sought assistance through the Disability Advisor at
                                                                       regularly attends the local Neighbourhood House in her
her university. Rachel has worked for an animal service in
                                                                       community where she receives informal support through
her state.
                                                                       friendship networks.

Sandra: 45-55 years old, from an English speaking background,
                                                                       Grace: 30-35 years old, is a migrant to Australia whose
experienced escalating domestic violence from her former
                                                                       application for permanent residency includes her mother and
husband, and for a time official "carer", over 20 years of
                                                                       uncle. Due to some problems with her uncle's application,
marriage. Sandra was a confident speaker who expressed
                                                                       Grace is experiencing delays getting her permanent residency
concern about the plight of women with disability in domestic
                                                                       granted. Grace has a young daughter and feels she has very
violence situations. Sandra expressed concern about the
                                                                       little control over her own and her daughter's circumstances,
safety of animals in these situations.
                                                                       as she feels she has to rely on her mother and stepfather. Grace
                                                                       attended the focus group to find out more about domestic
Sandra was positive about the involvement of support agencies          and family violence.
and has accessed the services and support of her personal GP
(who was able to provide referrals), a local disability service,
                                                                       Grace regularly attends the local Neighbourhood House in
a local social justice organisation, relationship counselling, a
                                                                       her community where she receives informal support through
local Women's Centre, an Ear Acupuncture Recovery Group,
                                                                       friendship networks.
counselling (through a Women's Centre) and a community
based mental health support group.

Women, disability and violence: Barriers to accessing justice. Final report                                                               17