B2B Payments and Fintech Guide 2019 - Innovations in the Way Businesses Transact Endorsement partner: European Payments Council
Page content transcription
If your browser does not render page correctly, please read the page content below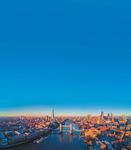 Insights into Payments

B2B Payments and Fintech Guide 2019
Innovations in the Way Businesses Transact

Endorsement partner:                         Key media partner: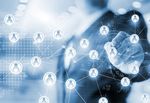 B2B Payments and Fintech Guide 2019

Innovations in the Way Businesses Transact

Contact us

For inquiries on editorial opportunities please contact:
Email: editor@thepaypers.com

To subscribe to our newsletters, click here

For general advertising information, contact:
Mihaela Mihaila
Email: mihaela@thepaypers.com

RELEASE VERSION 1.0
MAY 2019
COPYRIGHT © THE PAYPERS BV
ALL RIGHTS RESERVED

TEL: +31 20 893 4315
FAX: +31 20 658 0671
MAIL: EDITOR@THEPAYPERS.COM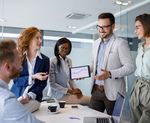 Management summary
    The payments industry – as it has developed in the last couple of years – proved that technology and collaboration, a boom in fintech

    startups, and regulation changes have created a living, breathing organism that only knew an upward turn. And topping the metaphor, it is

    now all grown up, having gained an identity of its own and currently learning how to keep its momentum.

    According to McKinsey's Global payments 2018 analysis, the 11% growth generated by payments — which reached USD 1.9 trillion in

    global revenue — is the largest annual increase the statistics entity has measured in the past five years. The milestone of a USD 2 trillion

    global industry is set to be surpassed two years sooner than expected, and a USD 3 trillion threshold looms just beyond McKinsey's five-

    year projection horizon. Compared to these figures, Mastercard estimates, just in the US, for reference, based on an analysis of payment

    flows, that the business-to-business (B2B) payments market is in the range of USD 25 trillion annually, with checks accounting for more

    than 50% of the overall transaction value.

    Within the complexity of this environment, B2B payments gain substantial leeway in terms of technological advancements, and banks are

    trying to develop reliable means of enabling corporate transactions, even though there still is room for improvement. B2B payments have

    to be instant, real-time, they have to be global, cross-border, ubiquitous, and, of course, safe.

    In the tradition of analysing the most relevant trends and lessons to be learned from the current B2B payments landscape, we, here, at The Paypers

    have seen this year's B2B Payments and Fintech Guide as a good opportunity to offer thought leaders a podium from which to share insights

    and analyse use-cases that reflect key industry topics such as cross-border payments, instant payments, B2B commerce, payments infra­

    struc­ture, all the while not forgetting the important role that e-invoicing plays in the industry.

    The heart of the matter – taking the pulse of B2B payments
    During the launching phase of any business, B2B payments aren't always topping the company's list of priorities. Banking Circle's CEO,

    Anders la Cour, explains how 'payments can be slow and expensive, especially across borders. In addition, many banks are pulling back

    from correspondent banking because of risk and compliance concerns, and, post-recession, traditional banks have become reluctant to

    lend to smaller businesses. New companies are finding themselves unable to compete effectively, thus limiting their potential.'

    In this ever changing environment, according to Alain Raes, SWIFT's head of EMEA, 'a generational shift is underway in payments industry

    infrastructure and technology that promises to deliver 21st century speed, transparency, and efficiency to B2B payments.' The expert sees

    great promise in trends such as instant payments, underlining the growth and increasing inter-operability across SEPA, and stressing the

    impact, in the European B2B payments scene, of systems such as instant SEPA credit transfers in Euros (SCT Inst), EBA Clearing's RT1 –

    an infrastructure for processing payments at pan-European level – , or Eurosystem's TARGET Instant Payments Service (TIPS).

    Interoperability is a key factor in the fluent evolution of B2B payments. In this sense, globally-agreed market practice will be critical to ensuring

    true interoperability across infrastructures. Guidelines for the common rollout and implementation of ISO 20022 for cross-border payments

    will lay the cornerstone for a successful migration of cross-border payments traffic to ISO 20022 beginning in November 2021, the SWIFT

    expert insists.

    These are just a couple of key points we tackle in the first chapter of the guide, predominantly aimed at covering the current state of affairs and

    2019 perspectives in B2B payments, with a focus on security and fraud prevention in the field, and on use-cases that drive innovation, such

    as Banking Circle's Banking Circle Virtual IBAN, or Commerzbank and UniCredit's elaborate takes on SWIFT gpi's potential future. ➔

3   B2B Payments and Fintech Guide 2019 |  MANAGEMENT SUMMARY
Management summary
    B2B commerce is also an important aspect of the B2B payments space that we felt necessary to highlight in this year's guide. As the B2B

    ecommerce market is still difficult for analysts to fully understand, correlated as it is to the late adoption of digital transformation in the

    B2B segments, Jordan Graison from Limonetik reveals from the company's investigation that market segments such as B2B (wholesale)

    'will account for some multi-trillion USD before the end of the next decade.' Conversely, 'the APAC region is the main driver as it has the

    highest concentration of manufacturers in the world' (42% of global GDP in 2017). The expert argues that B2B companies are expecting

    their payment service provider to offer cheap acquiring cost or at least the best value for money, reconciliation of invoices, and highly

    secured payment methods. 'B2B players are searching for payment methods that are not subject to chargeback or dispute (large volumes

    expose the business to higher credit risk). The ideal payment methods would be instant payments and those that allow recurrence' – and

    companies have already started working together to fulfil these needs.

    While Limonetik leverages partnerships with B2B front-end platforms such as OroCommerce to offer a contextual pricing catalogue or a

    better procurement decision process, this proves that collaboration between PSPs and fintechs in the B2B commerce space is not only

    mutually advantageous, but creates a more effective experience for merchants.

    How trade finance redefined teamwork
    The second chapter of the guide debates topical issues such as the entrance of innovative disruptors in both cash management and

    trade finance, the acceleration of online B2B purchasing, along with the reduction of supply chains and the proliferation of domestic faster

    payment systems.

    Amit Vyas and Michael Sugirin from Standard Chartered argue that the digitisation of trade and the increasing connectivity to trade

    platforms 'give financing providers better visibility of clients' trade performance and business patterns.' While being part of consortia such as

    Marco Polo or we.trade, companies gain the opportunity to digitise their trade process and achieve better visibility, plus they simultaneously

    connect, access, and interact with banks more efficiently, thereby enabling 'organisational agility.'

    We want it all, and we want it now – Instant B2B payments
    It is no mystery that speed is the key combustion fuel of today's financial world. We deemed it not only natural, but increasingly necessary to

    paint an exhaustive picture of how instant payments are shaping the way businesses make transactional decisions – all encompassed in the

    third chapter of the guide.

    As Fred Bär, partner at Payments Advisory Group, carefully points out, features such as speed, coupled with irrevocability, along with the

    ability to make and receive payments outside banks office hours could signify quite an important change. Moreover, B2B instant payments

    'have the potential to break the current dominance of credit card (low-value payments with payment guarantee) and correspondent banking

    models (high-value payments, with long execution time).'

    An in-depth view of instant payments' potential to become embedded in businesses' core also implies taking a good hard look at the risks.

    Martin ten Houten, VP EMEA at Feedzai, indicates that the proliferation of phenomena such as instant payments also speaks 'to the immediacy

    of the global fraud and financial crime issue, as in 2017, there were 380,000 mobile account takeover (ATO) occurrences, and, as companies

    continue to shift a large portion of their business to online and mobile channels, this number has skyrocketed to an all-time high of 679,000

    occurrences in 2018.' Hence, the requirement for an efficient fraud or financial crime prevention system is to build a platform 'capable of

    scoring behaviour with hypergranular accuracy across all channels in real time.' ➔

4   B2B Payments and Fintech Guide 2019 |  MANAGEMENT SUMMARY
Management summary
    The debate seems to fall over from how central banks are competing with the private sector's instant payment networks to the 'how' of the

    matter. Technology is key here and its proliferation and adoption rate could help bring balance to an already age-old battle – in 'payments

    years' – between public and private on one side, and incumbent and challenger on the other. The battle will intensify during 2019 in Europe

    and the US, with no clear consensus in sight.

    It's the age of open APIs, of open and alternative banking, and of corporates competing with financial institutions only to make payments

    a more seamless experience. And even though Mark Beresford from Edgar, Dunn & Company estimates that it could be as long as 5 to

    10 years before open banking and instant payments are fully embedded in the way merchants and other businesses transact, the wheels

    are clearly not only invented but fully in motion.

    The road to digital transformation
    One of last year's most fundamental changes in B2B payments, when it comes to digital transformation and e-invoicing, is not technological

    per se. Invoices were on their way to being automated, cloud-based, embedded in the newest generation enterprise resource planning

    systems for a while now.

    No, the change is systemic and regulatory. On 1 January 2019, Italy became the first country in Europe to make e-invoicing mandatory for all

    B2B and B2C transactions, followed by future similar governmental projects from countries such as Cyprus and Croatia, and the definitive

    deadline, on 18 April 2019, for European public administration authorities to be prepared to receive structured e-invoices. Adam Beldzik, the

    Director of the E-INVOICING Business Unit at Comarch, is asking, as 'the revolution is gaining momentum, are we ready?'

    This is what we try to find out in a final chapter of the guide, whilst also counting down the most relevant initiatives in terms of essential e-invoicing

    practices outside Europe, along with the most important mergers and acquisition the e-invoicing, procurement, and business process automation

    market has seen in 2019.

    Closing remarks
    Among so many looming regulatory changes, PSD2 closing in September 2019, and experts still trying to figure out what this means for instant

    payments, governments reshaping the way they mitigate B2B payments infrastructure and blockchain becoming less of a novelty technology

    and more of a valuable tool in the hands of trade finance consortia, we find ourselves realising that payments are indeed on their way to

    unite us in the simplest way.

    Cross-border instant B2B payments are another means for companies to work and innovate together. And we are excited to witness this

    first-hand and to relay to our readers what industry experts have witnessed and analysed in the last year.

    Enjoy your reading!

    Alexandra Constantinovici,
    Content Editor

5   B2B Payments and Fintech Guide 2019 |  MANAGEMENT SUMMARY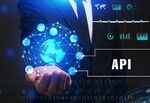 Table of Contents
    3    Management summary

    8    B2B payments
    9    Current state of affairs and 2019 perspectives
    10   The Future of B2B Payments in Europe - Key Drivers of Change and Trends | Alain Raes, Chief Executive EMEA
         and Asia Pacific, SWIFT
    12   Where Do Fintechs Fit into the Global Payments Puzzle? | Marc Recker, Global Head Cash Market, Management Deutsche Bank
    14   The Changing Face of Cross-border B2B Payments | Chris Holmes, Senior Vice President and FinTech Practice Lead, KAE
    16   Accelerating the Change in B2B Payments through Early Payment Solutions | Alexander Visser, Head of Finance Procurement,
         and Beata Wandachowicz-Krason, Director of Supplier Risk Management, Royal Philips

18       Overview of security and fraud prevention status in B2B payments
    19   How to Combat B2B Payments Fraud in 2019 | Rebecca Brace, Content creator & collaborator, Strategic Treasurer

21       B2B payments and fintech – Use cases that drove innovation
    22   Leading the Way in Futureproof Banking Solutions | Anders la Cour, Co-founder and Chief Executive Officer, Banking Circle
    25   Payment Innovation via SWIFT: Can It Keep Momentum? | Ingrid Weisskopf, Head of the payments, financial institutions,
         Commerzbank
    27   Harmonising the Instant Payments Landscape | Cédric Derras, Global Head of Cash Management, UniCredit

29       B2B commerce
    30   Interview with Jordan Graison | Head of Sales at Limonetik on emerging trends in B2B ecommerce
    33   Interview with Myles Stephenson | CEO of Modulr, on Payment-Accounts-as-a-Service – latest advancements in commercial
         digital accounts for B2B payments
    36   Commercial Cards in Europe - Current Status and Outlook | Marco Fava, Managing Director, CleverAdvice

39       B2B Payments Infrastructure
    40   Cash and Trade: Moving Faster, Moving Closer | Amit Vyas, Global Market Manager, and Michael Sugirin, Global Head,
         Open Account Trade & Trade Implementation, Standard Chartered
    42   Interview with Chris Huls | Blockchain Lead at Rabobank, on the latest developments in we.trade and trade finance
         as a whole Rabobank

45       Instant payments: driving forces
46       Building blocks of speed: enabling the potential of instant payments and secure transactions
    47   Fighting Fraud and Financial Crime with a Single Customer View | Martin ten Houten, VP EMEA, Feedzai
    50   How B2B Can Unlock the Potential of Instant Payments | Allard Zijp, Senior Consultant, EY Advisory
    52   Interview with Javier Santamaría | Chair of the European Payments Council, on cross-border B2B payments, PSD2,
         and the current uptake of SCT Inst in Europe

6        B2B Payments and Fintech Guide 2019 | TABLE OF CONTENTS
Table of Contents
54       New business models
    55   Interview with Paysera's | founder and main shareholder, Kostas Noreika on the company's journey so far and how it strives
         to innovate B2B electronic payments
    58   New Products and Business Models in B2B Instant Payments? | Fred Bär, Partner, Payments Advisory Group
    60   Data Sharing Could Be the New Game for Corporate Treasurers | Esther Groen, Partner, INNOPAY

62       Open Banking and instant payments
    63   Instant Payments: From Open Banking to the Latest Developments and the Implications for Merchant | Mark Beresford,
         Director, Edgar, Dunn & Company
    65   PSD2 and Instant Payments: Catapulting B2B Payments into Real-Time | Nadja van der Veer, Co-Founder, Payment Counsel

67       E-Invoicing & E-Billing
    68   The Clearance Model: Time to Say Goodbye to Invoicing as We Know it? | Adam Beldzik Comarch E-Invoicing Business
         Unit Director Comarch
    71   Business Process Automation, E-Invoicing, and Procurement – the 2019 M&A Stories so Far

73       Glossary

7        B2B Payments and Fintech Guide 2019 | TABLE OF CONTENTS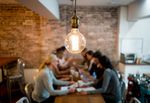 B2B Payments

As payments get faster and cross any and all borders, in this chapter we
strived to get a pulse on the current state of how transactions are viewed
and handled in the business-to-business world and draw a detailed
picture of the innovations, new technologies, opportunities, as well as
challenges that the last year had to offer to cross-border B2B payments,
with a close eye on fintech, B2B commerce and commercial cards.
SWIFT
     The Future of B2B Payments in Europe - Key Drivers of Change and Trends

                               About Alain Raes: Alain Raes was appointed Head of the EMEA region of SWIFT in September
                               2007 and added the role of Chief Executive Asia Pacific in January 2013. Alain was previously
                               Director of the Continental Europe region at SWIFT. During this time he covered securities and
                               banking sales activities, spending time in Paris as well as Brussels. He joined SWIFT in 1990,
                               following previous roles at Citibank in Belgium and Fortis Bank in Singapore.

     Alain Raes        Chief Executive EMEA and Asia Pacific                   SWIFT

     Ever since the creation of the internet, we have come to expect 'always      the Single Euro Payments Area (SEPA) and defend against possible

     on, always available' communications across every aspect of our              market fragmentation, therefore, they developed a standard message

     lives. As the payments industry evolved from paper-based to digital,         format for instant SEPA credit transfers in Euros (SCT Inst). Moreover, in

     these growing expectations have proven to be challenging. In B2B             November 2017, EBA CLEARING introduced RT1, an infrastructure

     cross-border transactions, for example, supply chains frequently             for processing payments at pan-European level and a year later, the

     move faster than the underlying payments, leading to inefficiencies          Eurosystem launched its TARGET Instant Payments Service (TIPS)

     and loss of value.                                                           for the settlement of instant payments in central bank money across

                                                                                  SEPA - and potentially beyond.

     Today, a generational shift is underway in payments industry infra­

     structure and technology that promises to deliver 21st century speed,        With instant payments services also in place or in development in

     transparency, and efficiency to B2B payments. Within this article,           other major economies worldwide, including Australia, Japan and

     we highlight key drivers and trends.                                         the US, we can expect instant payments to become the norm for

                                                                                  domestic B2B and retail payments in the next five years.

     Trend 1: Instant payments will become the norm
     To ensure they meet suppliers' payment terms, businesses must                Trend 2: All cross-border payments will be fast
     usually either build a two or three-day clearing cycle into their pay­       and trackable
     ments processing, or pay much higher fees for same-day transfers             In parallel with developments in instant payments, SWIFT's Global

     through Real Time Gross Settlement (RTGS) systems designed for               Payments Innovation (gpi) is eliminating the delays and uncertainties

     high-value payments.                                                         associated with the traditional correspondent banking model for

                                                                                  cross-border payments, handling more than USD 300 billion of

     Now customer demand, as well as competition from non-bank provi­             payments daily. 50% of payments are delivered within 30 minutes

     ders, are driving the proliferation of low-cost, instant or real-time        and many in just a few seconds.

     payments systems in domestic markets and currencies. In Europe,

     some 17 countries already had implemented, or were in the process            With a gpi payment, your bank can tell you at any time where your

     of implementing such services at the end of 2018.                            pay­ment is, when it will arrive in your account and what the cost is.

                                                                                  To date, SWIFT gpi has been adopted by 3,500 banks and by 2020, all

     Instant payments services focus on local market needs and opera­             banks will be able to track and confirm their customers' cross-border

     tions, and as a consequence, they do not offer cross-border capabili­        payments end-to-end, bringing certainty, efficiency and improved

     ties. However, regulators wanted to ensure inter-operability across          cash management to businesses. ➔

10   B2B Payments and Fintech Guide 2019 | Current state of affairs and 2019 perspectives
Trend 3: A common messaging platform and                                  Following an industry-wide consultation, SWIFT has announced

     an information-rich experience                                            the migration of cross-border payments to ISO 20022 over a four

     Words like infrastructure and standards may not excite, yet a market-     year period, beginning in November 2021. Globally-agreed market

     wide renewal of payments infrastructure based on a common messa­          practice will be critical to ensuring true interoperability across

     ging approach called ISO 20022 is the most significant development        infrastructures; SWIFT is facilitating this work by establishing the

     in B2B payments for a generation. ISO 20022 provides a platform           HVPS task force (High Value Payments Plus/HVPS+) and more

     for developing a flexible, yet interoperable set of financial messages,   recently, the Cross-Border Payments and Reporting Plus group

     and enables more and richer machine-readable information to be            (CBPR+), a working group of international payments experts that

     included into a payment message, making it straight­forward to            will formulate global Market Practice and Implementation Guidelines

     track, process, reconcile, and apply payments. More information           for the common rollout and implementation of ISO 20022 for cross-

     means simplified compliance requirements, all leading to faster and       border payments. The guidelines drafted by the group will lay the

     more efficient payments for businesses.                                   cornerstone for a successful migration of cross-border payments

                                                                               traffic to ISO 20022 beginning in November 2021. A standardised

     What makes this a significant moment is that all major Payments           global approach will lower the implementation cost for the industry

     Market Infrastructures (PMIs) are now adopting ISO 20022 as part of       as a whole.

     renewal projects that encapsulate instant, credit transfer and RTGS

     systems. PMIs moving to ISO 20022 include the Eurosystem, the             The financial landscape of the future
     Bank of England, the Clearing House and Federal Reserve in the            By providing a common language, ISO 20022 will give the payments

     US, Payments Canada and infrastructures in Japan, Singapore,              industry and its users a strong yet flexible backbone for 21st century

     Hong Kong, and Australia. However, Europe is leading the way,             efficiency and innovation. Technologies such as cloud, artificial

     as the Eurosystem has set a date of November 2021 for migration           intelligence and APIs will also play important roles in making pay­

     of its RTGS system, TARGET2. TARGET Consolidation is a project            ments faster, more automated and cheaper. Fraud prevention and

     launched by the Eurosystem to consolidate TARGET2 and T2S,                privacy tools will also need to be taken into account.

     in terms of both technical and functional aspects. The objective

     is to meet changing market demands by replacing TARGET2 with              The future will bring ubiquitous connectivity between systems,

     a new real-time gross settlement (RTGS) system and optimising             counter­parties and across value chains, facilitated by regulatory

     liquidity management across all TARGET Services. Within the same          initiatives such as Open Banking (PSD2), but also by standardised

     timetable, EBA CLEARING has also announced the migration of               open messaging and APIs.

     its large-value payment system (LVPS) EURO1 to the ISO 20022

     standard.

     About SWIFT: SWIFT is a member-owned cooperative that provides the communications platform, products and services
     to connect more than 11,000 financial institutions and corporations in more than 200 countries. SWIFT enables our global
     community of users to communicate securely, exchanging standardised financial messages in a reliable way, thereby
     reducing operational risk and eliminating operational inefficiencies, while supporting global and local financial flows, as well
     as trade and commerce all around the world.

     www.swift.com

11   B2B Payments and Fintech Guide 2019 | Current state of affairs and 2019 perspectives
Deutsche Bank
     Where Do Fintechs Fit into the Global Payments Puzzle?

                               About Marc Recker: Marc Recker is Global Head of Cash Market Management, Global Transaction
                               Banking, at Deutsche Bank. Prior to this, he held various senior product management roles, both
                               with Deutsche Bank and other leading financial institutions.

     Marc Recker          Global Head Cash Market Management              Deutsche Bank

     Ongoing technological and regulatory changes have made it difficult         Specialised fintechs can also offer banks security and convenience

     to see the big picture of the payments landscape. Yet it is crucial to      when it comes to compliance processes. For example, some

     understand this picture if industry players are to innovate effectively.    regtechs provide automated embargo filtering that instantly blocks

     So, where do fintechs fit in? While much of the change has been             scheduled cross-border payments covered by ongoing embargos

     set in motion by traditional industry players, fintechs can also play       – securing clients against legal infringements and sizeable fines.

     an important role by focusing on the key needs of end users. These          Regtech can also be extended to risk management, reporting,

     can be split into three broad categories: security; speed, efficiency       identity management, and control, compliance and transaction

     and transparency; and global reach.                                         monitoring.

     Whether it's supporting banks with cybersecurity and compliance,            Upscaling speed, efficiency and transparency
     facilitating innovative payment models such as mobile wallets, or           Fintechs can equally lend a hand when it comes to meeting end-

     working on longer-term initiatives to improve global reach, fintechs        user demand for improved speed, efficiency and transparency of

     can contribute as key pieces to the payments puzzle.                        payments.

     Deutsche Bank's new whitepaper, 'Piecing together the payments              In collaboration with banks, fintechs can help open up new payment

     puzzle,' breaks down how fintechs can contribute to the global              channels, such as mobile wallets. These not only allow users to

     payments landscape.                                                         make a payment in seconds – using contactless technology to pay

                                                                                 using a mobile phone, rather than a card – but they also facilitate

     Fighting cybercrime and facilitating                                        more efficient transactions, bypassing the need to input card details

     compliance                                                                  before online checkouts.

     One area where fintechs can add immediate value is to help banks

     combat cybercrime. Payment flows are becoming increasingly                  The benefits of this kind of bank-fintech partnership are mutual:

     digital – driving efficiency, but also creating new channels for            the fintech boosts its credentials in terms of security and due

     cybercriminals to exploit. As attacks grow in sophistication,               diligence, while the bank opens up new sources of income.

     fintechs can bring their innovative mindsets to bear – bolstering           For instance, the US-based mobile payments provider Modo,

     the industry's defences against fraud and money laundering.                 in collaboration with Deutsche Bank, has allowed the bank to

     Fintechs specialising in artificial intelligence, for instance, stand to    extend its digital B2B and B2C payments business into non-

     make a big impact – enabling bank systems to identify anomalous             bank platforms, facilitating payments beyond traditional banking

     transactions and patterns that could indicate fraudulent activity.          channels, including mobile wallets. ➔

12   B2B Payments and Fintech Guide 2019 | Current state of affairs and 2019 perspectives
This is just one example. Bank-fintech partnerships can add value

     right across the value chain, including exceptions handling, reporting

     and client onboarding. The result should be an ecosystem in which

     banks can offer fully digitised end-to-end services, with efficient

     onboarding, real-time intraday analytics, and real-time surveillance

     controls.

     Improving global payments service
     Improving global reach is a more complicated matter. Currently,

     cross-border payments are run through a network of correspondent

     banks. This ensures payments reach their destination anywhere

     around the world, but not with the same levels of speed, efficiency

     and transparency as domestic payments.

     While SWIFT gpi has made significant inroads, there is an oppor­

     tunity for fintechs to identify a longer-term solution. Tech giants,

     such as Google, Amazon, Facebook, Apple, and Alibaba, have

     been successful in carving out new areas of engagement and

     behaviour in consumers' social, commercial and financial lifestyles.

     In partnership with banks, tech enterprises such as these can offer

     new – potentially global – client networks, and a full business

     platform model with shared economies.

     Whatever new technology or expertise fintechs bring to the table,

     however, it will only be valuable insofar as it can be applied to one

     of the fundamental client needs. So long as they address these

     directly – in harmony with other ongoing initiatives – fintechs can

     play an important role in the evolution of the payments sector.

     About Deutsche Bank: Deutsche Bank is a leading transaction bank and the world's biggest Euro clearing bank. Its trade
     finance and cash management offering supports corporates and FIs with domestic and cross-border payments and
     international trade transactions.

     www.db.com

13   B2B Payments and Fintech Guide 2019 | Current state of affairs and 2019 perspectives
KAE
     The Changing Face of Cross-border B2B Payments

                                About Chris Holmes: Chris is a Senior Vice President and FinTech Practice Lead at KAE. Chris
                                has managed multiple high-profile global projects across the payments, banking, FinTech, AltFi
                                and Telecoms industries. His specialist skills are geared to NPD, market sizing and opportunity
                                assessments, benchmarking, best practice identification and go-to-market initiatives. As part of
                                his focus on the payments industry, Chris sits across the Commercial Payments International (CPI)
                                advisory boards (Global, US & Europe).

     Chris Holmes           Senior Vice President and FinTech Practice Lead                 KAE

     Cross-border payments have rightly risen up the corporate agenda            This focus is encouraging, but more needs to be done as SMEs

     and are receiving more attention in the commercial payments world.          are often penalised according to their size, often being given less

     For today's businesses, their marketplaces and their supply chains          favourable retail vs wholesale FX rates.

     have become borderless and more fluid. This change in the way 'we

     do business' has also seen a shift in expectations. Today's corporate       New players
     treasurers demand the ability to make cross border-payments                 Incumbent banks account for the largest share of cross-border

     quickly, at a low cost, from anywhere at any time, and from any device      payment volumes, but they have been slow to adapt and innovate

     (mirroring the experiences we have in our personal lives).                  to meet changing corporate needs.

     Reports continue to show the staggering volume, growth and oppor­           This has opened the door for agile fintechs, who have looked to

     tunity in B2B cross-border payments. Yet, for many corporate treas­         simplify the complexity of cross-border B2B payments and have

     urers, grappling with and striving to improve the efficiency, cost and      reshaped what is expected as the 'norm.'

     transparency of these payments is a daily frustration.

                                                                                 Despite their promises of a better experience with greater trans­

     Pain points                                                                 parency and control, the vast majority of fintechs lack the liquidity

     Speed, transparency, and traceability are common pain points.               to manage large payments flows. And as fintechs scale, they will

     Arguably the importance of payment speed is largely driven by the           increasingly face more regulatory and compliance requirements.

     industry that a business operates in; fast payment is not a priority for

     all businesses. However, the certainty of payment is and this is where      New technology
     transparency and traceability become top priorities. Despite some           Distributed Ledger Technology (DLT) has increasingly been investi­

     changes, there is generally little ability to effectively track and trace   gated and trialled within this space. Despite the appetite for DLT and

     payments, often with no confirmation of receipt by the beneficiary.         claims that this technology will offer value such as more efficient

     The lack of validation that a payment has the right confi­guration is       money transfer, improved information flows, richer data, and better

     also an enduring problem.                                                   invoice reconciliation, critical mass is still some way off. ➔

     We must also remember that international trade is no longer just for

     large corporates and many recent developments and partner­ships

     have focused on providing solutions to SMEs.

14   B2B Payments and Fintech Guide 2019 | Current state of affairs and 2019 perspectives
It is also unlikely that DLT alone will be a game changer as cross-        but we expect to see a new wave of initiatives that will make inter­

     border payments compose many components, eg FX, compliance                 ope­rability between payment systems and schemes a reality.

     etc, plus there are a range of regulatory headwinds to overcome

     and a complexity involved in creating industry standards. And we           A greater focus on customer experience with seamless integration

     cannot neglect the costs involved in replacing or updating legacy          into back-office systems is also expected. Customer experience

     systems. DLT is, therefore, likely to be part of a wider solutions         will become an integral part of value propositions, a trend that we

     package going forward.                                                     expect to see across the entire Financial Services industry, as it

                                                                                becomes key differentiator and revenue generator.

     Reaching for cross-border payment utopia
     The utopia for the industry is a seamless, open and single global          Consolidation of the fintech space is on the horizon as is greater

     payment area. Sadly, the complex regulatory landscape, fragmented          co-operation and partnerships between fintechs and incumbent

     bank relationships, intensifying and increasingly fluid geo-economic       banks (alongside third-party infrastructure and technology providers).

     and political instability, coupled with increasing trade protectionism     For fintechs, these partnerships will help them scale, meet regulatory

     and the questioning of established trade agreements, are likely to         requirements, and provide security and trust to their customers.

     thwart the achievement of this in the short term.                          For incumbents, fintechs will continue to offer more agile, seamless

                                                                                and customer-centric solutions and functionality that can be inte­

     Instead, greater focus is likely to be placed on strengthening and         grated to address the common pain points in their legacy systems.

     improving regional faster payment schemes, such as Europe's SEPA

     Instant Credit Transfer (SCT Inst) and TARGET Instant Payments             The landscape will become more competitive and technology

     Settlement (TIPS) schemes.                                                 driven. There will be the emergence of a new breed of digital players,

                                                                                supported by open banking initiatives like Europe's PSD2 and

     What to expect in the future?                                              developments in the regtech and API spaces (helping to facilitate

     International trade and the need for cross-border payments will            compliance and data sharing across platforms). We also expect a

     continue. We expect to see the flows and growth in cross-border            greater threat from ecommerce companies such as Amazon and

     payments shift as trade increasingly moves towards Asia. Likewise,         Alibaba who have international infrastructure and reach. For these

     we expect to see SME payments account for a larger share of volume.        players, the end point is currently unclear – do they want to become

                                                                                fully regulated payment providers as opposed to infrastructure or

     To fully realise the growing B2B opportunity, developing agreed            distribution partners? Only time will tell.

     indus­try standards so that cross-border payments are standardised

     will remain key. Current initiatives will continue to help, eg ISO20022,

     About KAE: KAE is a UK-based strategic marketing and trend consultancy that has been providing evidence-led
     recommendations to some of the world's largest financial services brands for 50 years. KAE has proven global capabilities
     and has led client initiatives in 60 countries across 6 continents over the last decade. For more information, please visit
     www.kae.com

     www.kae.com

15   B2B Payments and Fintech Guide 2019 | Current state of affairs and 2019 perspectives
Royal Philips
     Accelerating the Change in B2B Payments through Early Payment Solutions

                               About Alexander Visser: Alexander is the Head of Finance Procurement in Royal Philips heading
                               savings and cash-flow optimisation strategies including early payment programs to suppliers.

     Alexander Visser          Head of Finance Procurement                Royal Philips

                               About Beata Wandachowicz-Krason: Beata, currently a Director of Supplier Risk Management,
                               previously managed a global Supply Chain Financing program in Royal Philips.

     Beata Wandachowicz-Krason                  Director of Supplier Risk Management                Royal Philips

     As a leading health technology company, Philips has the ambition to         Why early payment programs
     make the world healthier and more sustainable through inno­vation.          Given the current economic times, with global debt hitting a record
     Strong and financially healthy partners in our supply chain are key         high and the number of companies with cash decreasing, topped
     to us to realize our ambition. A strategic initiative from Philips has      by regulatory requirements, banking and healthcare industries have
     been to provide suppliers with supply chain finance solutions to help       changed significantly. Therefore, finance constructions suppor­
     them meet their cash needs for more financial stability.                    ting efficient, strong, and reliable supply chains come with certain

                                                                                 challenges. Our programmes address these challenges and turn
     Philips is one of the pioneers of the Supplier Financing solution,          them into best-in-class opportunities.
     due to an early adoption by its key suppliers after the economic

     crisis in 2008. Since then, the company has successfully scaled up          Fit for purpose
     the program and brought it to a stable maturity level and sustain­          The selection of an early payment solution is not a one-time de­cision,
     able cash-flow advantage for Philips and its suppliers. At the same         but rather a long-term commitment. Therefore, it should fit the needs
     time, we followed the latest trends and explored research programs          of the industry and its respective supply base. With the emerging
     and innovations in early payment and working capital programs,              disruptive fintech solutions, there are multiple options to choose
     seeking best applicable solutions for an even stronger financing            from to fit the purpose, so you do not have to look for a 'one-size-
     approach towards supply chains. Given internal conditions, as well          fits-all' programme. In some cases, you might choose the cash-flow
     as external needs of our suppliers, Philips deployed a Dynamic              advantage supported by the classic Supplier Financing solution with
     Discounting programme in 2018, in which the supplier benefits               your own bank, or you might realise that turning paya­bles to EBIT
     from an early payment in exchange of a discount. Today we see               (Earnings Before Interest and Taxes) might be more optimal for your
     a smooth co-existence of both solutions, Supplier Financing and             business, so you opt in for the Dynamic Discounting form. Both can
     Dynamic Discounting, with their own advantages.                             co-exist, addressing different supplier profiles, thresholds, markets,

                                                                                 local regulations and internal IT landscape. ➔

16   B2B Payments and Fintech Guide 2019 | Current state of affairs and 2019 perspectives
The choice of the program should be a corporate decision, as it            the same way. Smart, mobile solutions, which are easy to plug-in

     affects multiple functions. Moreover, teams across the globe must          and manage with a simple technical integration with ERP systems

     achieve this goal by aligning their business objectives.                   or IHB are the way forward. In applying both programmes, we can

                                                                                enable on-demand access to cash to various companies in our

     Make cash available and affordable                                         supply chain across the globe, including SMEs.

     Whatever programme we choose, there is one prevailing expec­tation

     from suppliers – how to make cash more affordable. The dis­tribution       Advanced analytics for efficient risk
     diversification of the funding sources or liquidity available for early    management
     payment programmes will determine the conditions. However, now­            Latest research predicts that global corporate defaults will increase

     adays there is hardly any exclusivity in these programs, as times          from very low levels in the next year. This poses another question to

     when suppliers deployed only one financing solution are long over.         early payment programs: do our programs help suppliers to cover

     Today, suppliers will have multiple levers and the one provided            short-term cash flow issues as well as give insights into their long-

     by Philips will be one of many. We could estimate that 40% of              term financial health? Today we have access to information on suppliers'

     our suppliers can have at least one early payment programme in             activity in our payment programs, inclu­ding interde­pen­den­cies,

     place with other customers and we would not be far off. Suppliers          commodities and countries in which they operate. We are able to

     will seek more flexibility with full control over their working capital.   extend that with suppliers' financial health ratings and credit risk

     By allowing a more dynamic way of accessing cash, we allow                 in industries and countries. Having such analysis from a fintech

     suppliers to capture opportunities that were out of reach in the           company, we can better understand discounting behaviours in

     past. We secure this flexibility on conditions, which are favourable       the context of accepted rates, APR, market trends, and capture

     and acceptable for both parties.                                           potential defaults. This also enables the identification of patterns

                                                                                and exceptions that leads to deciding if taking any mitigation

     Inject cash deep into the supply chain                                     steps to prevent business interruptions is necessary. Incorporating

     There are multiple governmental programmes in different countries,         credit risk trends and market insights into early payment program

     which emphasise the need for enabling access to capital for                definitely brings new value to the business.

     SMEs. Still, the deeper we go in the supply base, we discover

     that the nature of cash flows, volumes and values of our Accounts

     Payables to suppliers differs a lot. An extensive and lengthy SCF

     onboarding process, which requires time and resources from all

     parties' sides, might be reasonable for higher values and less

     volume. However, it would be an overkill for SMEs and for our

     internal resources to process higher volumes with lower spend in

     About Royal Philips: Royal Philips is one of the largest electronics companies in the world, a leading health technology
     company focused on improving people's health and enabling better outcomes across the health continuum from prevention,
     to diagnosis, treatment and home care. Philips employs approximately 77,000 employees with sales and services in more
     than 100 countries.

     www.philips.com

17   B2B Payments and Fintech Guide 2019 | Current state of affairs and 2019 perspectives
Overview of security and fraud
prevention status in B2B payments
Strategic Treasurer
     How to Combat B2B Payments Fraud in 2019

                               About Rebecca Brace: Rebecca Brace is the former editor of Treasury Today and has 13 years'
                               experience in writing about global transaction banking, corporate treasury, trade finance, and risk
                               management.

     Rebecca Brace           Content creator & collaborator               Strategic Treasurer

     There's no doubt that the threat of fraud is a major concern for com­       • Check forgery. Fifty-one percent of respondents encountered

     panies around the world – and with good reason. In July 2018, the             check forgery in 2018. While fewer attacks were noted than for

     FBI reported that Business Email Compromise (BEC) scams had                   BEC fraud and cyber fraud, check forgery demonstrated a higher

     resulted in losses of over USD 12.5 billion globally since 2013.              success rate: around 18% of the attacks recorded led to loss.

     For companies falling victim to fraud, the consequences can be

     far-reaching, ranging from financial loss to reputational damage.           It's clear that some types of attack are more likely than others.

     The good news is that companies are increasingly taking action to           Likewise, various types of fraud are associated with different levels

     mitigate these risks. But with the techniques used by cybercrimi­           of financial loss. For example, analysis in 2016 found that BEC

     nals continuing to evolve, how should companies protect them­               fraud was associated with tens or even hundreds of thousands

     selves in 2019?                                                             of dollars per loss, compared to less than USD 2,000 per loss for

                                                                                 check forgery.

     What are the threats?
     Payments fraud can take many forms, and different types of scams

     vary when it comes to frequency of attack and the scale of a possible

     loss. To understand this in more detail, Strategic Treasurer's

     2019 Treasury Fraud & Controls Survey took a closer look at the

     types of threats companies face, and the actions that companies

     can take to shore up their defences.

     The survey's respondents identified the top three risks as follows:

     • Business Email Compromise (BEC) fraud. Almost 80% of com­

      panies had experienced attempted attacks in the last 12 months.

      However, the success rate for such attacks was relatively low, with

      only 10% of the reported attacks leading to a loss.

     • Cyber fraud/data theft. The theft of sensitive data via phishing

      attempts or similar was very significant. Over half (56%) of the com­­

      panies polled had experienced an attack – and while only 7% of

      those attacks were successful, such attacks do not always lead

      to immediate financial loss and some companies may be unaware              ➔

      they've been targeted.

19   B2B Payments and Fintech Guide 2019 | Overview of security and fraud prevention status in B2B payments
How to bolster your defences in 2019
     Understanding the risks is important – but companies need to take             effective measures for protecting data were not always used.

     definitive action to protect themselves. The 2019 Treasury Fraud              Forty-one percent said they were encrypting data at rest, while

     & Controls Survey offers encouraging signs that companies are                 39% were encrypting data in transit – meaning that for many

     upping their game where security is concerned: half said that they            companies, data remains vulnerable at certain junctures.

     were in a better position to fight fraud compared to last year. But          • Least privilege. The principle of least privilege states that users

     for many companies, there is plenty of room for improvement.                  should only have access to systems or information they need

                                                                                   to support operations. This is an important means of reducing

     From training staff in security to applying robust controls such as multi-    fraud exposure in the event of an attack. In practice, however,

     factor authentication, companies should consider whether they are             only 13% of respondents said they had officially adopted this

     taking all necessary precautions:                                             policy in-house.

     • Security training. Regular security training is a must. While the         Next steps
      research showed that almost two-thirds of organisations train               While companies are increasingly taking action, there can be no

      employees on security annually, not all training is alike. For ex­ample,    complacency in the fight against payment fraud. The techniques

      less than half of companies tested their employees with fake phishing       used by criminals are becoming more sophisticated, so treasury

      emails. To equip employees with the tools they need to combat               and finance professionals must regularly inspect their controls to

      crimi­nals, businesses should give employees annual training on             spot exposures before a loss occurs.

      how to prevent fraud, identify suspicious activity, and respond to

      an attack – and they should test employees with written tests and           'Cyber attackers are sophisticated, persistent, patient, and leverage

      fake instances of fraud.                                                    automation,' comments Craig Jeffery, Managing Partner of Strategic

     • Multi-factor authentication. MFA is an essential fraud control            Treasurer. 'The same can't be said for the majority of organisations.'

      which reduces the likelihood of a criminal accessing payment                As such, he says companies must constantly upgrade both the

      systems or executing a funds transfer. With MFA, users must provide         technology and human elements of their controls, and continually

      both a username/password as well as another form of identifi­               examine their payment processes in light of the new threat level.

      cation, such as a randomly generated passcode or biometric scan.

      The survey found that while 69% of corporates are using MFA on all          To learn more about the risks treasurers face and the measures

      wire payment platforms, only 41% were doing so for non-wire payment         they can take to protect their businesses, download the 2019

      platforms.                                                                  Treasury Fraud & Controls Survey Report.

     • Encrypt data. While over half of the survey's respondents cited

      data encryption as an area of focus, it was clear that the most

     About Strategic Treasurer: Strategic Treasurer was founded in 2004 by Craig Jeffery, a financial expert and trusted
     advisor to executive treasury teams since the early 1990s. Partners and associates of Strategic Treasurer span the US, the
     UK, and continental Europe. For more information visit www.strategictreasurer.com

     www.strategictreasurer.com

20   B2B Payments and Fintech Guide 2019 | Overview of security and fraud prevention status in B2B payments
B2B payments and fintech –
Use cases that drove innovation
Banking Circle
     Leading the Way in Futureproof Banking Solutions

                               About Anders la Cour: Co-founder and Chief Executive Officer of Banking Circle, Anders la Cour
                               is a hands-on leader driving innovation to facilitate more efficient, cost-effective banking solutions.
                               He was instrumental in arranging the acquisition of Banking Circle by EQT VIII and EQT Ventures.

     Anders la Cour          Co-founder and Chief Executive Officer             Banking Circle

     In 2012, Anders la Cour and Laust Bertelsen identified a way to            banking because of risk and compliance concerns, and, post-

     address several B2B cross border payments challenges such as               recession, traditional banks have become reluctant to lend to

     time and costs. Four years later, Banking Circle (then known as            smaller businesses. New companies are finding themselves unable

     Saxo Payments) launched, and in 2017, Banking Circle Virtual IBAN          to compete effectively, thus limiting their potential. Hence, Banking

     was rolled out as a means to provide access to faster and cheaper          Circle has created a suite of tools designed to meet the changing

     payments both locally and internationally. Today, a significant            market needs.

     member­ship has been built, which includes banks and Financial

     Tech businesses, with Banking Circle processing more than 1.5              Banking Accounts and Banking Circle Virtual
     million transactions each month.                                           IBAN
                                                                                Through Banking Circle, banks and FinTech businesses can provide

     Businesses of all sizes, especially the smaller, younger companies,        customers with accounts in over 25 currencies. Financial institutions

     can be held back from meeting their full potential due to difficulties     can issue multi-currency physical and virtual IBANs for customers in

     with payments and cashflow. Despite this area of business being            their own name, in multiple jurisdictions. Banking Circle Virtual IBAN

     highly influential, it often is left out of business planning. Transfers   enables financial institutions to give clients their own virtual IBANs,

     can be too slow and expensive, and without access to additional            eliminating the need for several banking relationships. Benefits

     funds, many SMEs struggle and potentially fail. Moreover, traditional      are experienced across payments acceptance, screening time,

     banks are unable to provide flexible, fast, and low-cost solutions,        reconciliation/settlement times, and customer experience.

     which leaves many SMEs financially excluded. Banking Circle has

     built solutions that aim to support financial inclusion by providing       How Banking Circle Virtual IBAN works
     the previously excluded businesses with access to essential                Banking Circle is the first non-bank to provide multi-currency virtual

     lending, banking accounts, and cross border payments.                      IBANs for businesses to offer to their clients. Banking Circle Virtual

                                                                                IBAN delivers full transparency and faster settlement on payments

     Tackling market challenges                                                 and transfers, enabling Banking Circle members to give their

     When new businesses launch, payments are often low on the list             merchants easy payments acceptance and settlement worldwide,

     of priorities. SMEs traditionally manage payments through banks            including same day SEPA payment settlements.

     where legacy systems cause inflexibility, meaning banks struggle

     to provide the best businesses solutions.                                  Merchants can apply for Banking Circle Virtual IBAN accounts

                                                                                through their payment provider, or through an online Marketplace

     Payments can be slow and expensive, especially across borders.             via its payment provider. The merchant is provided with a unique

     In addition, many banks are pulling back from correspondent                virtual IBAN account in its own name. ➔

22   B2B Payments and Fintech Guide 2019 | B2B payments and fintech – Use cases that drove innovation
When a payment is received into the virtual account, Banking Circle       Where once smaller businesses were unable to achieve global

     sends a report detailing the transaction, and because the unique          ambitions due to a lack of necessary funds, Banking Circle is

     virtual IBAN is used, the payment provider can automatically and          improving financial inclusion by giving financial institutions the ability

     instantly reconcile the payment to the merchant's account. From there     to offer SMEs fast access to loans with flexible repayment options.

     it can be transferred to a physical account or used to pay suppliers

     directly from the virtual account.                                        Banking Circle Instant Settlement, a receivables financing solution,

                                                                               enables PSPs to offer their merchants instant access to cash,

     The use of these accounts allows payments organisations to                while they wait for payment from customers or marketplaces –

     control a master IBAN account where they can create and allocate          taking up to 90 days. The tool provides an instant cash advance

     a segregated virtual IBAN account to each of their customers,             for receivables due, giving merchants access to the cash flow

     aiding settlement and instant, automatic reconciliation. The use          they need to run their business effectively. FinTechs can also offer

     cases for Banking Circle Virtual IBAN have increased significantly        merchant customers fast access to cash through Banking Circle

     since launch. Initially starting as a means for supporting cross          Lending.

     border payments for FX and payments businesses it has now been

     modified to deliver benefits for: prepaid card issuing, marketplaces      The Banking Circle future
     and marketplace sellers, FinTech banking providers, payroll, and          Banking Circle gives businesses the ability to offer their merchants

     invoice discounting, with many more to follow.                            the facility to pay suppliers and partners directly from a web

                                                                               interface delivered by them, in their name, without the need to

     In the first six months after its launch, virtual IBAN accounts handled   invest in internal infrastructure. This is done without any loss of time

     on average 2,000 payments per month. In the following six months          or cash, empowering global trade for even the smallest business.

     that had reached on average 15,000 per month. Banking Circle

     expects 250,000 monthly transactions to be taking place by mid-           Regularly conducted research among Banking Circle customers and

     2019. Over 1 million virtual IBANs have been issued in the past 12        the wider industry has revealed the importance of payments that

     months, to 30 institutional clients.                                      occur quickly and at low cost, seamless reconciliation processes,

                                                                               and affordable, fast, and flexible access to cash, especially for

     Banking Circle Lending and Banking Circle                                 smaller businesses. New solutions must also ensure compliance

     Instant Settlement                                                        with the latest regulation. Banking Circle has built solutions which

     Banking Circle recently commissioned a study of 500+ SMEs to              give FinTechs the ability to offer their merchant customers banking

     uncover pain points they experience in accessing funding through          accounts in over 25 currencies, in their own or their client's name.

     traditional lenders. In response, the company built two propositions

     - Banking Circle Lending and Banking Circle Instant Settlement.

     About Banking Circle : Next-generation provider of mission-critical banking infrastructure, Banking Circle is underpinning
     the service proposition of Financial Tech businesses, PSPs, FX providers and banks. Banking Circle is helping financial
     institutions provide their customers with faster and cheaper banking solutions, including local and cross border payments,
     banking accounts and lending.

     www.bankingcircle.com

                                                                                                                  Click here for the company profile

23   B2B Payments and Fintech Guide 2019 | B2B payments and fintech – Use cases that drove innovation