BIGWOOD WEST MIDLANDS CATALOGUE - BIRMINGHAM AUCTION at 11.30am
Page content transcription
If your browser does not render page correctly, please read the page content below
BIGWOOD
WEST MIDLANDS
 CATALOGUE

  BIRMINGHAM AUCTION
         Thursday
    14th February 2019
        at 11.30am
        Aston Villa FC
         Holte Suite
         Birmingham
           B6 6HE
       0121 233 5046

    www.sdlauctions.co.uk
AUCTION VENUE

                                                                 M6
                                        A34
BIRMINGHAM
Thursday
14th February                                                                            M6

2019                                                A4040
Aston Villa, Holte Suite,
Birmingham B6 6HE
                                                                                                M6 (Jct 6)

Registration desk opens                A34
                                                              Villa
                                                              Park
at 10.30am                                                                         A38 (M)

Auction commences
at 11.30am
66 lots
Pages 15 - 63                                 A34
                                                               A38 (M)

                              Our 2019 calendar is now confirmed
                                                    and it features

                                                40 auctions
                                       with more to be announced
                                              throughout the year.

                                                        www.sdlauctions.co.uk

    SEE THE BACK OF THIS CATALOGUE FOR THE FULL 2019 AUCTION CALENDAR
                                 www.sdlauctions.co.uk

2   | www.sdlauctions.co.uk                     Closing date for next Auction: 21st February 2019 - Entries Invited
MESSAGE FROM THE AUCTIONEER

Andrew Parker
Managing Director & Auctioneer at
SDL Auctions

Welcome to our first Birmingham
auction catalogue of 2019!
After a successful 2018, winning the Birmingham Post's           A star lot in the auction is Olton Wharf, Richmond Road in
Company of the Year award and raising over £100m in sales        Solihull (LOT 51). A spectacular new development with a
in the region, we would like to thank you all for the support    range of nine apartments, close to a wide range of local
and we look forward to working with you all for another          amenities and within easy access of the city centre. A great
successful year!                                                 investment opportunity with the full rental income totalling
We're back at Villa Park for our first of seven auctions this    £75,000 per annum. The property has a guide price of
year on Thursday 14th February and we're expecting a busy        £700,000+ (plus fees).
day. We have 66 residential and commercial lots going under
                                                                 Amongst the commercial properties set to go under the
the hammer in the auction room, plus from page 65 you'll find
dozens of lots being offered via our online auctions.            hammer is, 209 Princess Parade, High Street, Birmingham
                                                                 (LOT 29). A three storey mid-terrace retail unit located in a
With a range of properties, including investment lots,           highly prominent position along the Princess parade. The
development opportunities and commercial units, there is         property comes with a guide price of £155,000+ (plus fees)
something for everyone.                                          and offers the potential for conversion into residential use
214 Hamstead Road in Handsworth (LOT 5), is a vacant             subject to obtaining the relevant planning consents.
seven bedroomed property that has been subjected to fire
damage and is in a very poor state and condition. Ideal for      231 Cannock Road in Cannock (LOT 38), is a freehold mixed
someone looking for a complete renovation project, this          use investment opportunity comprising a ground floor retail
property comes with a *guide price of £60,000+ (plus fees).      shop and one bedroomed self-contained flat to the first floor.
                                                                 With a current rental income of £9,720 per annum, the
A property in need of modernisation comes at 129                 property has a guide price of £78,000+ (plus fees).
Coronation Road, Wednesbury (LOT 7). A three bedroomed
semi-detached property standing back from the road behind        If you're interested in any of the lots in this catalogue, please
a fore garden, with gas central heating. With a guide price of   visit our website to download the legal packs and view
£75,000+ (plus fees), this property could make an ideal          further property details. If you're not able to make it to the
family home.                                                     auction room then you can submit a Proxy, Telephone and
If you're an investor looking to add to your portfolio, 28 and   Online Bidding Form – found on page 95 of this catalogue –
30 Victoria Road in Tamworth (LOT 26) could be for you. A        or you can watch the auction live from our website.
unique property situated in the town centre, was formerly
                                                                 We're already looking ahead to our next Birmingham
used a children's nursery and benefits from approved
                                                                 auction on Thursday 21st March so if you'd like to arrange a
planning consent for the conversion of two HMO's. With huge
development and investment potential, the properties come        free no obligation appraisal see our team in the auction
with a guide price of £400,000+ (plus fees).                     room or call us on 0121 233 5046.

53 Wilton Road in Erdington (LOT 63), is a two bedroomed         We have many more auctions coming up over the rest of the
mid-terrace house which occupies a convenient central            year across all our auction locations as well as hundreds of
location and is close to transport links with easy access into   online auction lots on our website – www.sdlauctions.co.uk –
Birmingham city centre and local amenities. The property         being offered via our online auctions. Check out our back
comes with a guide price of £91,000+ (plus fees).                cover for all our auction dates.

                                                                       2018

*Please see Important Notices for definition of guide price                                     Next Auction: 21st March 2019 |      3
 and auction fees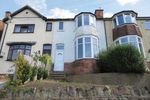 MEET THE BIRMINGHAM TEAM

                   Rory Daly                                           Andrew Parker                                          Vejay Pal
     Chief Executive Officer & Auctioneer                      Managing Director & Auctioneer                                 Senior Valuer
            rory.daly@sdlauctions.co.uk                          andrew.parker@sdlauctions.co.uk                        vejay.pal@sdlauctions.co.uk

         Colin Totney                        Chris Theocharides                           Jim Demitriou                            Jaida Preston
           Senior Valuer                                Valuer                                     Valuer                            Administrator
    colin.totney@sdlauctions.co.uk          chris.theo@sdlauctions.co.uk             jim.demetriou@sdlauctions.co.uk          jaida.preston@sdlauctions.co.uk

         Natasha Batik                           Deanne Payne                            Abigail Selwood                         Louise Jefferies
           Administrator                           Administrator                         Operations Manager              Director of Business Development
    natasha.batik@sdlauctions.co.uk        deanne.payne@sdlauctions.co.uk           abigail.selwood@sdlauctions.co.uk        louise.jefferies@sdlauctions.co.uk

           Jason Lee                         Rachel Clarkestone                            Adam Rogers                         Annabelle Brough
     National Sales Manager                       Auction Expert                   Business Development Manager             Customer Support Specialist
     jason.lee@sdlauctions.co.uk          rachel.clarkestone@sdlauctions.co.uk        adam.rogers@sdlauctions.co.uk        annabelle.brough@sdlauctions.co.uk

4   | www.sdlauctions.co.uk                                                          Closing date for next Auction: 21st February 2019 - Entries Invited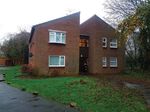 IMPORTANT NOTICES TO BE READ BY ALL READERS

BUYING AT AUCTION                                               does not contribute towards the purchase price.             not guaranteed. All Ordnance Survey maps are
1.  This catalogue contains details about properties      7.    If a successful purchaser wishes to remain in the           reproduced with the sanction of the Controller of
    being sold at auction. Those details are subject            sale room and bid for later lots before                     HM Stationery Office (Crown Copyright
    to change up to and including the day of the                transferring to the contracts area, he/she shall be         Reserved Licence No. LIG0183).
    auction. Please check our website regularly at:             required to surrender to the Auctioneers clerk        19. If the purchaser wishes to complete earlier than
    www.sdlauctions.co.uk and look out for any                  one form of identity and debit or credit card for           the proposed completion date (granted prior
    additional materials available on the day of the            retention by the auctioneers until such time as             agreement with the Vendor), then we strongly
    auction, in order to stay fully informed with the           the memorandum of sale is completed.                        recommend that the deposit is paid by cleared
    up to date information.                               8.    The Vendor has a right to sell before auction or            funds e.g, Banker's Draft, Building Society Draft
2. Prospective purchasers are advised that sales are            withdraw the lot and neither the Auctioneer nor             or Debit Card. The purchaser must notify the
    subject to (a) the Common Auction Conditions                the Vendor is responsible for any abortive costs,           Auctioneer as early as possible of their intention
    of Sale printed in the catalogue; (b) Special               loss or damages of a prospective purchaser.                 to complete early in order that arrangements can
    Conditions of Sale which are available for                  Information as to pre-sale or withdrawal of a lot           be made to transfer the deposit monies held.
    inspection at the office of the Vendors Solicitors,         can be obtained from enquiry of the Auctioneers             The Auctioneers also reserve the right to pass on
    the office of the Auctioneers, in the auction room          at any time prior to the auction but valid only up
                                                                                                                            any charges levied from the bank to the
    and online from our website; (c) any addendums              to the time of enquiry.
    or alterations made available for inspection; (d)                                                                       purchaser for early transfer of monies.
                                                          9.    Prospective purchasers are strongly advised to
    any late amendments distributed in the room or              check these particulars as to measurements,           20. Offers – We will not forward any offer to our
    made by the auctioneers from the rostrum.                   areas and all other matters to which the                    Vendors, unless the offer is above the guide price
2A. Prospective purchasers should always check the              properties are expressed to be subject or have              and prospective purchasers have viewed the
    addendum sheet on the day of the sale to see if             the benefit of and in respect of any contents,              property (where applicable) and have perused
    there are any alterations or amendments to the              fixtures and fittings expressed to be included in           the legal pack.
    particulars or special conditions on the property           the sale by making an inspection of the property      PROPERTY INSURANCE
    that they are interested in bidding for. The                and all the necessary enquiries with SDL              Once the hammer falls at a Property Auction the
    catalogue has been prepared on the basis of                 Auctions, the Vendor, the Vendor's professional       purchaser becomes liable for the insurance of the
    information provided. In some cases, for                    advisors and all other appropriate authorities. All   property he has bought.
    whatever reason, verification has not been                  measurements and areas referred to in these           DEFINITION OF GUIDE PRICES
    possible prior to printing. Consequently                    particulars are approximate only.                     The guide price is an indication of the seller's reserve
    amendments may be made and the purchaser              10.   The dimensions and/or areas shown in this             price and is given to assist prospective purchasers. It
    deemed to have full knowledge of them.                      catalogue are intended to be accurate to within       is usual, but not always the case, that a provisional
3. Prospective purchasers shall be deemed to have               + 5% of the figure shown. If greater accuracy is      reserve is agreed between the seller and the
    inspected the relevant property and made all                required we advise intending purchasers to carry      auctioneer at the start of marketing. The guide price
    usual and necessary searches and enquiries with             out check measuring.                                  can be adjusted by the seller at any time up to the
    all relevant authorities and other bodies. It is      11.   All location plans published in the particulars of    day of the auction in light of the interest shown
    advisable to arrange for a survey of the property           sale are copyright and are to enable prospective      during the marketing period. The guide price can be
    prior to the auction.                                       purchasers to locate the property only. The plans     shown in the form of a minimum and maximum price
4. As soon as the Auctioneer's gavel falls on a bid,            are photographically reproduced and therefore         range within which an acceptable sale price (reserve)
    the successful bidder is under a binding contract           not to scale and are not intended to depict the       would fall, or as a single price figure within 10% of
    to purchase the relevant property. The purchaser            interest to be sold but are for identification        which the minimum acceptable price (reserve) would
    is immediately at risk in relation to the property          purposes only. The boundary lines and numbers         fall. Please note the reserve price will not exceed the
    and should therefore have confirmed bank or                 on the photographs are again only to enable           top end of the guide price but the actual sale price
    building society finance arranged (if required)             prospective purchasers to locate the property         can exceed the guide price. On occasions the sale
    and will also be deemed to have made prior                  and are not intended to depict the interest to be     price does exceed the guide price significantly.
    arrangements for any insurance cover that is                sold. Purchasers are advised to view the special      AUCTION FEES
    required. (See footnote).                                   conditions in respect of the precise interest to be   The purchase of any property may include associated
4A. Each bidder will be deemed to be personally                 conveyed.
                                                                                                                      fees not listed in this catalogue. Any additional fees
    liable on making an accepted bid even though          12.   Any guide prices issued or any estimates or
    he/she purports to act as an agent for the                                                                        will be confirmed in the legal pack which can be
                                                                values mentioned in negotiations or discussion
    principal purchaser or purports to sign the                 with the Auctioneers or any of their                  downloaded from our website, www.sdlauctions.co.uk
    Memorandum of Sale in a respective capacity.                representatives cannot be relied upon by a            or to find out more about any additional fees
5. On the fall of the gavel, the successful bidder              prospective purchaser as representing                 associated with any property please call SDL
    must immediately present to the Auctioneers                 professional valuations for any purpose in            Auctions Bigwood on 0121 233 5046. Stamp Duty,
    Clerk his name and address and if appropriate,              accordance with the requirements or guidance          Land Tax or Land and Buildings Transaction Tax may
    the name and address of the person or company               notes of relevant professional bodies or other        also apply in some circumstances. These costs will
    on whose behalf he has been bidding.                        authorities. In all respects prospective purchasers   not be confirmed in the legal pack, it is up to the
    All successful bidders are required to sign and             are deemed to have relied upon their own              bidder to make their own enquiries via
    exchange unconditional contracts, or a                      knowledge or the advice of their own                  www.gov.uk/stamp-duty-land-tax or
    reservation contract if applicable, with the                professional or other advisors.                       www.revenue.scot/land-buildings-transaction-tax.
    Auctioneers prior to leaving the room and pay to      13.   Inspection of investment properties is by             DEFINITION OF RESERVE PRICE
    the Auctioneers a deposit of 10% (or 5% for an              courtesy of the tenant. Inspection of properties      The reserve price is the seller's minimum acceptable
    unconditional reservation fee sale) of the                  with vacant possession only by arrangement            price at auction and the figure below which the
    purchase price (subject to a minimum of                     with the Auctioneers. Interested parties should       auctioneer cannot sell. The reserve price is not
    £5,000) with completion on or before 20                     refer to the viewing schedule in the front of the     disclosed and remains confidential between the seller
    business days unless an alternative date has been           catalogue or alternatively contact the                and the auctioneer.
    specified for a given property within the                   Auctioneers. All viewings are undertaken at your      CONDITION OF SALE
    Contract and/ or within our Vendors Special                 own risk and no responsibility will be taken for      The Lots will, unless previously withdrawn, be sold
    Conditions of Sale. All Birmingham City Council             any damage or injuries occurred during viewing        subject to the Special and General Conditions of Sale
    properties must have deposits paid by Banker's              of any properties in our catalogue whether            which have been settled by the Vendors' Solicitors.
    Draft made payable to SDL Auctions Ltd, all                 mentioned in the particulars or not.                  These Conditions can usually be inspected during the
    other Lots (unless specified in the                   14.   Purchasers should be aware that they will not be      usual office hours at the offices of the Vendor's
    Contract/Special Conditions) can be paid by                 entitled to the keys or access to the property        Solicitors mentioned in these particulars during the
    Bank/Building Society draft or Visa debit card.             (except by special arrangement) until completion      five days (exclusive of Saturday and Sunday),
    Bank/Building Society drafts made payable to                date of the sale.                                     immediately before and exclusive of the day of the
    SDL Auctions Ltd. Please contact the relevant         15.   The Auctioneers announcements at the                  Sale. Most auction packs may be viewed online, visit
    auction office for advice about acceptable                  commencement of the sale are an important             www.sdlauctions.co.uk The Conditions may also be
    payments. In default of any of the the above, the           part of the proceedings. Thereafter the Auction       inspected in the Sale Room at the time of the Sale,
    Auctioneer shall be entitled as Agent for the               will proceed without delay and the Auctioneer
                                                                                                                      but they will NOT then be read. The Purchaser shall
    Vendor, to treat the failure or default as a                will not describe the properties in detail nor read
    repudiation and rescind the Contract.                                                                             be deemed to bid on those terms, whether he shall
                                                                out the special conditions or amendments.
    Thereafter the Auctioneer shall be entitled to re-    16.   The services, kitchen and sanitary ware, electrical   have inspected the Conditions or not.
    submit the property for sale and if a successful            appliances and fittings, plumbing and heating         PROPERTY MISREPRESENTATION
    bidder does not pay a deposit and/or complete               installations (if any) have NOT been tested by        The Agents for themselves and for the Vendors of
    the memorandum, the Vendor reserves the right               the Selling Agents. Prospective purchasers            these Lots, whose Agents they are, give notice that:
    to claim any loss he suffers as a result.                   should therefore undertake their own                  These Particulars do not constitute any part of an
6. All purchasers whether buying prior, during or               investigations/survey to clarify the suitability of   offer, or a contract. All the statements contained in
    post Auction are required to pay a buyers                   such services to meet their particular                these particulars as to the Lots are made without
    administration fee of £1074 inc VAT (unless                 requirements.                                         responsibility and are not to be relied on as
    stated otherwise). A buyers administration fee        17.   We are advised by the Vendor, where                   statements or representations of fact and they do not
    does not apply where a reservation fee is                   appropriate, that an EPC (Energy Performance          make or give any representations or warranty
    payable. The reservation fee will be 4.8% inc VAT           Certificate) has been commissioned and will be        whatsoever in relation to these Lots.
    or 4.2% inc VAT in London of the purchase                   available within the legal pack.                      Any intending Purchaser must satisfy himself by
    price, subject to a minimum of £6,000 inc VAT,        18.   The plans provided in this catalogue are for          inspection or otherwise as to the correctness of each
    unless stated otherwise. The reservation fee                identification purposes only and their accuracy is    of the statements contained in these Particulars.

*Please see Important Notices for definition of guide price                                                                     Next Auction: 21st March 2019 |             5
 and auction fees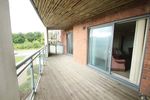 FREQUENTLY ASKED QUESTIONS

Q. WHAT ORDER WILL THE LOTS BE                    Q. IF I AM A SUCCESSFUL PURCHASER                 VAT (see Important Notices in the
OFFERED IN?                                       WHEN DO I HAVE TO COMPLETE THE                    catalogue) is payable on exchange to SDL
A. The Lots are offered as listed in the          PURCHASE AND PAY THE BALANCE                      Auctions if the lot is sold unconditionally. If
catalogue                                         MONIES?                                           a property is an unconditional reservation
(Yes we are asked this question frequently!)      A. The normal completion period is 20             fee lot or conditional reservation fee lot
                                                  business days after the sale, although you        then a reservation fee of 4.8% inc VAT or
Q. CAN I VIEW THE PROPERTIES BEFORE               should inspect the legal pack to confirm          4.2% inc VAT in London, (subject to a
THE AUCTION?                                      this as some lots vary.                           minimum fee of £6000 inc VAT) is payable
A. Yes, please contact the office or book                                                           (unless stated otherwise). The reservation
onto the set viewing appointments online          Q. HOW CAN I VIEW THE LEGAL PACK
                                                                                                    fee does not contribute towards the
at www.sdlauctions.co.uk.                         AND CONTRACT BEFORE THE AUCTION?
                                                                                                    purchase price. Any further additional
                                                  A. These are available to view on our
Q. WHAT IS A RESERVE PRICE?                                                                         costs, which are payable in addition to the
                                                  website and are uploaded as and when we
A. A reserve price is the price stipulated as                                                       purchase price will be included within the
                                                  receive them from the appointed solicitor.
the lowest acceptable by the vendor. This                                                           Special Conditions that are attached to the
                                                  They can also be inspected on the day of
figure is confidential between the vendor                                                           Contract. Therefore all prospective
                                                  the auction in the auction room.
and auctioneer.                                                                                     purchasers must inspect the legal packs
                                                  Q. IF I AM UNABLE TO ATTEND THE                   and we strongly advise that all prospective
Q. IS THE GUIDE PRICE THE SAME AS THE             AUCTION CAN I BID BY PROXY,                       purchasers request a legal representative to
RESERVE PRICE?                                    TELEPHONE OR INTERNET?                            go through the pack for every lot that you
A. No, not always. The guide is an                A. Yes, a proxy, telephone or internet            may wish to bid on, in order to be made
indication given by the Auctioneer. Where         bidding form is available within the              fully aware of any additional costs, if
the guide price is a bracket figure, the          catalogue or on our website. This form            applicable.
reserve cannot exceed the top end of the          must be completed and returned to the
bracket price. If the guide price is a single     Auctioneers along with a bank draft or            Q. WHY IS A RESERVATION FEE
figure, then the reserve can be up to 10% in      building society draft for the deposit and        PAYABLE ON SOME LOTS?
excess of this.                                   buyers fee at least 48 hours prior to the         A. A buyers reservation fee is payable by
                                                  Auction Sale for telephone and internet           the buyer where a seller has opted to sell
Q. HOW DO I REGISTER TO BID AT THE                bids and 24 hours for proxy bids.                 with no fees. However, as a result, a lower
AUCTION?                                                                                            reserve price is usually agreed. The
A. You must register on the day of the            Q. IF I AM UNABLE TO ATTEND THE                   reservation fee does not contribute toward
Auction at the auction venue, you will need       AUCTION, CAN SOMEONE BID ON MY                    the purchase price. A buyers
2 forms of original or certified identification   BEHALF?                                           administration fee is not payable on these
(one photo and one proof of address) to           A. Yes, however they must bring with them         lots.
register. To save you time on auction day,        2 forms of original identification for you and
you can fill in the registration form within      for themselves, along with an authorisation       Q. IF I DO NOT COMPLETE THE SALE ARE
this catalogue and bring it with you on the       letter from yourself. It must be noted that       THERE ANY PENALTIES?
day.                                              should you default, the bidder will be liable.    A. Yes, firstly you will lose your deposit and
                                                  Q. CAN I MAKE AN OFFER PRIOR TO THE               admin fee, furthermore the Vendor may sue
Q. HOW LONG DOES IT TAKE TO OFFER                                                                   you for the balance owed and any further
                                                  AUCTION?
EACH LOT?                                                                                           losses caused.
                                                  A. Yes, some vendors will consider selling
A. Each lot varies; there is no set amount of
                                                  prior to the auction but only on the
time per lot although it is generally                                                               Q. WILL I BE ABLE TO GET A MORTGAGE
                                                  condition that an unconditional contract is
approximately 2-3 minutes per lot.                exchanged before the auction with a               ON THE PROPERTY?
                                                  cleared funds deposit.                            A. Not all properties are suitable for
Q. IF I AM A SUCCESSFUL BIDDER HOW
                                                                                                    mortgage security and we strongly
MUCH DEPOSIT DO I HAVE TO PAY?                    Q. HOW CAN I MAKE THIS OFFER?                     recommend that you arrange for an
A. Normally 10% of the purchase price for         A. Offers must be made in writing or by           independent survey to be carried out if you
an unconditional sale, however we do              email to derby@sdlauctions.co.uk,                 require mortgage finance.
recommend checking the legal pack to              leicester@sdlauctions.co.uk or
confirm this as some lots vary. If the            nottingham@sdlauctions.co.uk. Verbal              Q. HOW DO I KNOW WHETHER THE
property is sold via the unconditional            offers will not be accepted. Offers may not       DETAILS GIVEN IN THE CATALOGUE
reservation fee method then a 5% deposit          be acknowledged, but you will be                  CHANGE OR A PROPERTY IS
is payable. The deposits are subject to a         contacted within 7 days if your offer is          WITHDRAWN OR SOLD PRIOR?
minimum fee of £5,000.                            accepted.                                         A. An addendum is available on our
Q. HOW IS THE DEPOSIT PAYABLE?                    Q. CAN I HAVE THE PROPERTY                        website (www.sdlauctions.co.uk) at all
A. Either by banker's draft (made payable         SURVEYED BEFORE THE AUCTION?                      times and is updated regularly and is also
to "SDL Auctions") or debit card.                 A. Yes, your surveyor must contact us for         available at the auction.
                                                  access.                                           Alternatively, you can register for our email
Q. HOW MUCH SHOULD I MAKE MY BANK                                                                   alert service by emailing us on
DRAFT FOR?                                        Q. DO SOME LOTS NOT SELL?
                                                                                                    marketing@sdlauctions.co.uk It is essential
A. 10% of your maximum offer, if you              A. Yes, if a reserve price is not reached the
                                                                                                    that you see the addendum prior to
purchase the property for less than your          lot will not sell. We continue to market
                                                                                                    bidding.
maximum offer, the full amount of monies          most unsold properties after the auction so
will be used as your deposit i.e. more than       you may still purchase these lots, however
                                                                                                    Q. CAN I GO ON THE PERMANENT
                                                  all post-auction sales are under auction
10% deposit paid and you will pay less on                                                           MAILING LIST TO RECEIVE FUTURE
                                                  terms.
completion. If you purchase the property                                                            AUCTION CATALOGUES?
for slightly more than your intended              Q. ARE THERE ANY FURTHER COSTS TO                 A. Yes, contact us by telephone
maximum offer you can top your deposit            PAY IN ADDITION TO THE SALE PRICE?                (0121 233 5046) or by email
up with a debit card.                             A. A buyers administration fee of £1074 inc       (marketing@sdlauctions.co.uk)

6   | www.sdlauctions.co.uk                                                   Closing date for next Auction: 21st February 2019 - Entries Invited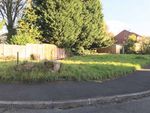 PROOF OF IDENTITY & ADDRESS
  All bidders and buyers must provide two forms of identification, one
photographic and one proof of address in order to register and receive a
                           bidding paddle.
                                 Original documents MUST be provided.
                                    Photocopies are NOT acceptable.

  PHOTOGRAPHIC ID                                              EVIDENCE OF ADDRESS
• Current signed passport                                     • Current full UK/ EU driving licence*
• Current full UK/ EU driving licence*                        • Utility bill issued with the last 3 months
• Resident Permit issued by the Home                          • Local Authority tax bill
  Office to EU Nationals                                      • Bank, Building Society or Credit Union
• Inland Revenue Tax Notification                               statement from a UK lender
• State Pension, Benefit Book or                              • State Pension, Benefit Book or
  notification letter*                                          notification letter*

 *These documents may be used as proof of identification or evidence of
                       address but NOT both.

  WHAT ELSE DO I NEED TO BRING...
  • If I am bidding as an agent for the buyer?                  • Full names of board of directors (unless
     • Written authority from the buyer stating                   company is listed on a regulated market)
       they give you authority to bid on their                  • ID for shareholders holding more than 25%
       behalf.                                                    of share capital
     • ID for the bidder and buyer
                                                              • If I am bidding for an unincorporated
  • If there is more than one individual
                                                                business or partnership?
    purchasing jointly?
     • ID is required for each buyer.                           • ID for the bidder
                                                                • Written authority from the company that
  • If the provider of funds is different to the                  you have the authority to purchase on
    bidder or buyer?                                              behalf of the company at the auction
     • ID for the funds provider
                                                                • Certificate of incorporation
     • ID for the bidder and buyer

  • If I am bidding for a Limited company or                  • If I am bidding for a Trust (or similar)?
    Limited Liability Partnership (LLP)?                        • ID for the bidder
     • ID for the bidder                                        • ID for each beneficial owner
     • Certificate of incorporation                             • ID relating to the settler of the trust
     • Proof of registered office address                       • ID for each trustee

*Please see Important Notices for definition of guide price                             Next Auction: 21st March 2019 |   7
 and auction fees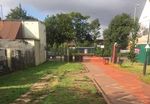 REGISTRATION OF BIDDERS

You will be required to register before you can take part in the auction. If you                                    BIDDERS NO:
would like to be prepared you can fill in our Auction Registration Form below
ready to bring with you on the day.

              BIDDER DETAILS
        Title:

First Name:                                                           Surname:

Company:

     Address:

    Postcode:                                    Telephone:

       Email:

              BUYERS DETAILS                             * ONLY APPLICABLE IF BIDDING ON SOMEONE ELSES BEHALF

         Title:

First Name:                                                            Surname:

 Company:

     Address:

    Postcode:                                    Telephone:

       Email:

                                                                                              NB: TWO FORMS OF ORIGINAL I.D. MUST BE
              MEANS OF IDENTIFICATION                                                        BROUGHT TO THE AUCTION IN ORDER TO BID

             Passport:              Driving Licence:                     Bank Statement:                       Utility Bill:

Other:

              MEANS OF DEPOSIT PAYMENT

     Bank/Building Society Draft:                             Debit Card:

I confirm I will pay the required deposit and the Auctioneer's buyers fee once the hammer has fallen. I confirm that I will purchase Lots
with full knowledge and acceptance of the Important Notices, Common Auction Conditions, Legal Pack and Addendum. I hereby
acknowledge that I take full responsibility of all bids undertaken with the above bidders number.
Privacy Notice: SDL Auctions Registration of Bidders
SDL Auctions is part of the SDL Group (www.sdlgroup.co.uk). We collect the above information from you so that we can conduct the
bidding process. We may also use your data to send you relevant marketing from within the Group. We will store your data for six
years. To opt out or if you have any questions about how we handle your data please contact compliance@sdlgroup.co.uk.

SIGNATURE:                                                                                  DATE:

8     | www.sdlauctions.co.uk                                             Closing date for next Auction: 21st February 2019 - Entries Invited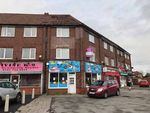 We asked our auctions team to tell us
their favourite things in the WEST MIDLANDS
                  I like Birmingham's architecture, its
                 vibrancy and ambition, diversity and
                culture make for a great place to work,
                            shop and entertain.

     Andrew Parker, Auctioneer & Managing Director

                                                                             There are so many favourite things
                                                                              to choose from. I love our street
                                                                                food scene. Our famous Balti
                                                                                   Triangle boasts more
                                                                              Michelin-starred restaurants than
                                                                             any English city outside of London.
               My favourite thing about
             Birmingham is the shopping!
              There is so much choice to
             choose from – I'm literally in                        Kate Hutton, Corporate Account Manager
                  shopping heaven.

    Rachael Parker, Property Manager
                                                                               Birmingham is such a vibrant and
                                                                                cosmopolitan city! It's great for
                                                                             shopping and restaurants, cafes and
                                                                              bars. There's lots of opportunities,
                                                                             investments and potential growth in
                                                                                          the region.

                                                                   Vejay Pal, senior valuer
               I have to admit that my favourite
                place is my local pub. It's called
              Scruffy Murphys. It's full of friendly
              people, great music and a buzzing
               atmosphere. It's a fantastic night
                              out!

                                                                                  My favourite thing about the
    Natasha Batik, Auction Administrator                                         West Midlands and Birmingham
                                                                                  are the old buildings and the
                                                                                   architecture that are often
                                                                                  ignored as people just don't
                                                                                             look up!

                                                                       Deanne Payne, Auction Administrator

                I like the diversity of the West Midlands. There are lots of new bars,
                restaurants and shopping mixed with the old traditions of the Black
                       Country and its industry. Also Stratford, Leamington and
             Warwick are very picturesque with lots of old country Inns and cottages to
             unwind and relax on a long weekend – the 1940's cafe in Stratford is great!

     Jim Demitriou, Valuer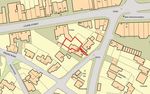 ORDER OF SALE

          Former Community Centre, Melvina Road,        in excess of
LOT 1.                                                                 LOT 18.   78 Greenbank Road, Stoke-On-Trent                 £59,000+
          Birmingham                                      £450,000

          Former Eli Fletcher Sons of Rest, 85 Oak                               3 Lammermoor Avenue, Great Barr,
LOT 2.                                                   £80,000+      LOT 19.                                                    £110,000+
          Road, West Bromwich                                                    Birmingham

LOT 3.    19-20 Middleway Green, Bilston                £190,000+                211 George Road, Erdington, Birmingham,
                                                                       LOT 20.                                                    £155,000+
                                                                                 West Midlands

          Merridale Cemetery Lodge, 56 Jeffcock Road,
LOT 4.                                                  £210,000+
          Bradmore, Wolverhampton                                      LOT 21.   23 Prospect Road, Gornal Wood                     £90,000+

          214 Hamstead Road, Handsworth Wood,
LOT 5.                                                   £60,000+
          Birmingham                                                             Building plots at Norval Road, South
                                                                       LOT 22.                                                    £125,000+
                                                                                 Littleton, Evesham, Worcestershire

                                                         £25,000 -
LOT 6.    238 Birdbrook Road, Great Barr, Birmingham
                                                          £30,000
                                                                       LOT 23. 64 Stavely Street, Doncaster                        £32,000+

LOT 7.    129 Coronation Road, Wednesbury                 £75,000+
                                                                                 Land at The Priory, Abbots Road, Leek,
                                                                       LOT 24.                                                      £60,000
                                                                                 Staffordshire

LOT 8.    116 Willenhall Street, Wednesbury              £80,000+
                                                                                 The Former Old New Inn, 17 High Street,
                                                                       LOT 25.                                                     £75,000+
                                                                                 Brierley Hill

LOT 9.    44 Hawbush Road, Walsall                       £69,000+

                                                                                 28 & 30 Victoria Road, Tamworth,
                                                                       LOT 26.                                                    £395,000+
                                                                                 Staffordshire
          Former Windmill Centre, 54 Windmill Lane,
LOT 9A.                                                 £450,000+
          Wolverhampton
                                                                                                                                 £375,000 -
                                                                       LOT 27. 247 - 249 Worcester Road, Malvern
                                                                                                                                  £385,000
LOT 10.   104 Coalway Road, Walsall                      £50,000+

                                                                       LOT 28. 20 High Street, Bromyard, Herefordshire             £75,000+

LOT 11.   12 Weyhill Close, Wolverhampton                £30,000+

                                                                                 209 Princess Parade, High Street,
                                                                       LOT 29.                                                    £155,000+
                                                                                 Birmingham
LOT 12.   66 Essex Avenue, West Bromwich                 £110,000+

                                                                       LOT 30. 9 York Avenue, Willenhall                           £85,000+
LOT 13.   153 Turnberry Road, Great Barr, Birmingham    £140,000+

                                                                       LOT 31.   Flat 2, 64 Ebury Road, Nottingham                 £45,000+
LOT 14.   14 Uffculme Road, Birmingham                  £150,000+

                                                                       LOT 32. 169 Greenlawns, St. Marks Road, Tipton              £18,000+
LOT 15.   Flat 6, 78 Persehouse Street, Walsall          £30,000+

LOT 16.   448 Gillott Road, Edgbaston, Birmingham       £275,000+      LOT 33. 62 Parkes Street, Willenhall                        £80,000+

                                                                                 21 St Matthews Road, Smethwick, West
LOT 17.   35 St. Marys Road, Smethwick                   £90,000+      LOT 34.                                                    £225,000+
                                                                                 Midlands

10 | www.sdlauctions.co.uk                                                Closing date for next Auction: 21st February 2019 - Entries Invited
ORDER OF SALE

                                                              £235,000 -
LOT 35. 497 Hagley Road, Smethwick                                         LOT 51.   Olton Wharf, Richmond Road, Olton, Solihull    £700,000+
                                                               £245,000

          Land Adjoining the Golden Cross, Unicorn
LOT 36.                                                        £155,000                                                              £165,000 -
          Hill, Redditch, Worcestershire                                   LOT 52. 4 Cranes Park Road, Birmingham
                                                                                                                                      £175,000

          Land adjoining the Drum & Monkey, Castle
LOT 37.                                                         £40,000
          Gresley, Swadlincote                                             LOT 53. 21 Louise Street, Gornal Wood                     £135,000+

LOT 38. 231 Cannock Road, Cannock, Staffordshire               £78,000+
                                                                           LOT 54. 19 Louise Street, Gornal Wood                      £90,000+

          Land between 75 - 85 High Street, Brownhills,
LOT 39.                                                        £90,000+
          Walsall
                                                                           LOT 55. 13 Greswold Road, Birmingham                       £95,000+

LOT 40. 3 Tenlands Road, Halesowen                            £180,000+

                                                                           LOT 56. 6 Regal Court, Park Avenue, Whitchurch             £55,000+

          21 Cobham Road, Kidderminster,
LOT 41.                                                        £68,000+
          Worcestershire
                                                                                     6 Somerville Court, Braemar Road, Sutton
                                                                           LOT 57.                                                    £60,000+
                                                                                     Coldfield

          Flat 14, 118A Headly House, Holyhead Road,
LOT 42.                                                       £115,000+
          Coventry

                                                                           LOT 58. 2 Barnard Road, Sutton Coldfield                 £430,000+

          Apartments 13-19 St. Georges Mill, 13
LOT 43.                                                       £575,000+
          Humberstone Road, Leicester

                                                                           LOT 59. 60 Lyttelton Road, Stechford, Birmingham          £185,000+

LOT 44. 44 Clay Lane, Oldbury                                 £100,000+

                                                                           LOT 60. 84 Spouthouse Lane, Birmingham                    £125,000+

LOT 45. 15 Pretoria Street, Hull                               £33,000+

                                                                           LOT 61.   266 Newton Road, Great Barr, Birmingham         £150,000+
LOT 46. 4 Petch Street, Stockton on Tees                       £45,000+

                                                                                     Yew Tree Cottage, Newlands Road,
                                                                           LOT 62.                                                    £47,500+
          37a, 37b, 37c Front Street West, Wingate,                                  Baddesley Ensor, Atherstone
LOT 47.                                                        £38,000+
          County Durham

                                                                           LOT 63. 53 Wilton Road, Erdington, Birmingham              £91,000+
LOT 48. 129 Green Lanes, Bilston                              £185,000+

          Land off Rowney Croft, Hall Green,                               LOT 64. 270A Soho Road, Birmingham                        £410,000+
LOT 49.                                                         £10,000
          Birmingham

LOT 50. 75A High Street, Harborne, Birmingham                  £80,000+    LOT 65. 31 Eastleigh Croft, Walmley, Sutton Coldfield     £182,000+

*Please see Important Notices for definition of guide price                                                 Next Auction: 21st March 2019 |   11
 and auction fees
UNCONDITIONAL & CONDITIONAL AUCTIONS EXPLAINED

All lots will be sold as unconditional lots unless otherwise stated within the lot description

UNCONDITIONAL
Upon the fall of the hammer the buyer shall...

• Be legally bound to buy the property

• Pay a 10% deposit, subject to a minimum of £5,000 (this will contribute towards the purchase price)

• Pay a buyers administration fee of £1074 including VAT (unless an alternative administration fee has been quoted in the
  important notices to bidders at the front of the catalogue)

• Please note additional charges may apply and these will be included in the special conditions of sale, which are available in
  the legal pack

• Exchange contracts on the fall of the hammer and sign the special conditions of sale held with the auctioneer or solicitor

• Complete the purchase within 28 days (unless an alternative date has been specified in the special conditions of sale)

Please note all lots in this catalogue are being sold subject to unconditional terms unless otherwise stated.

UNCONDITIONAL RESERVATION FEE
Upon the fall of the hammer the buyer shall...

• Be legally bound to buy the property

• Pay a 5% deposit, subject to a minimum of £5,000 (this will contribute towards the purchase price)

• Pay a reservation fee of 4.8% including VAT or 4.2% including VAT in London, subject to a minimum of £6,000 including
  VAT. The reservation fee does not contribute towards the purchase price.

• Exchange contracts on the fall of the hammer and sign the special conditions of sale held with the auctioneer or solicitor

• Complete the purchase within 28 days (unless an alternative date has been specified in the special conditions of sale)

CONDITIONAL RESERVATION FEE
Upon the fall of the hammer the buyer shall...

• Pay a reservation fee of 4.8% including VAT or 4.2% including VAT in London, subject to a minimum of £6,000 including
  VAT. The reservation fee does not contribute towards the purchase price.

• Sign the reservation contract with the auctioneer

• Exchange contracts within 28 days

• Complete the purchase within an additional 28 days of the exchange (unless an alternative date has been specified in the
  reservation contract)

*The reservation fee represents a different set of charges to the regular auction lots. A reservation fee is payable by the
buyer where a seller has opted to sell with no fees. However, as a result, a lower reserve price is usually agreed. The
reservation fee does not contribute toward the purchase price.
Please ensure you understand the difference between conditional and unconditional auctions (and which type of auction
you are bidding on), the associated costs and your legal obligation. If you are unsure or have any questions please contact
one of our auction specialists or speak to a member of staff on the day before bidding.
Please note ALL fees and deposits are non-refundable

12 | www.sdlauctions.co.uk                                           Closing date for next Auction: 21st February 2019 - Entries Invited
DEPOSITS
       Important Information
All properties are subject to a 10% deposit* (subject to a £5000 minimum
        deposit) which is payable on the exchange of contracts.

          Deposits can be paid by debit card or bankers draft.

  There is also a buyers administration fee or reservation fee to pay on
  exchange. An explanation of additional fees can be found overleaf.

                 *Unless stated otherwise in the legal pack.

        NO LONGER
     ACCEPTING CHEQUES
All deposits must be paid by:-        As an extra safeguard to our
                                     vendors we NO longer accept
         Bank/Building                                any cheques.
         Society Draft               To benefit all purchasers there will be no
                                         card charges for payments made by
         Debit Card                                                 debit card.
                                      All Birmingham City Council lots must still be paid
                                       by Bankers Draft, the property cannot be sold to
                                     you if you do not have this with you at the auction.

                    www.sdlauctions.co.uk
A GUIDE TO ADDITIONAL FEES

Important notice relating to fees, costs and charges
payable by the buyer in addition to the purchase price

BUYERS ADMINISTRATION FEE

All buyers will be required to pay a Buyers Administration Fee of £1074 inc
VAT (unless a reservation fee is applicable) payable on each lot purchased
whether purchasing prior, during or after the auction.

ADDITIONAL FEES, COSTS AND CHARGES

In addition to the purchase price, buyers may be required to pay
additional fees, costs and charges. These may include, but are not limited
to, Value Added Tax (VAT), Stamp Duty, ground rents, rent
arrears/apportionment of rent, outstanding service charges, sellers search
costs/disbursements, reimbursements of sellers solicitors, auctioneer
costs or reservation fees. All prospective buyers are advised to inspect
the legal documents including the contract and special conditions and
seek their own independent legal advice as to the full cost of purchasing a
specific property.
All bidders are assumed to have inspected the legal packs available on
our website – www.sdlauctions.co.uk – and in the auction room prior to
bidding and are fully aware of all terms and conditions including any
fees, costs, charges, completion dates and other relevant matters which
may be applicable, once they have successfully purchased the property.

FOR FURTHER INFORMATION

If you have any questions about a lot you would like to bid on, please contact
the team on
Birmingham: 0121 233 5046 birmingham@sdlauctions.co.uk

4   | www.sdlauctions.co.uk               Closing date for next Auction: 21st February 2019 - Entries Invited
LOT1
    LOT                    FORMER COMMUNITY CENTRE, MELVINA ROAD, BIRMINGHAM B7 4QU

A FREEHOLD FORMER COMMUNITY CENTRE AND ANCILLARY LAND.

PROPERTY DESCRIPTION:
A two storey former community centre and nursery with ancillary land offering
amenity space and off road parking for some 30 plus vehicles. The property
has a GIA of 1,276 sq m (13,735 sq ft) or thereabouts.

ACCOMMODATION:
Ground Floor: Entrance hall, store, three wcs, three offices, hall, sports hall,
catering kitchen, two refrectorys, class room, offices, store, basement, former
nursery, play area, office, kitchen, wc, boiler room & store, second playroom,
store, kitchen.
First Floor: Landing, four classrooms, two offices, store, wc.
Outside: Communal grounds and parking.

ENERGY EFFICIENCY RATING: C

SITE AREA:
We understand the site extends to some 3,653 sq m (4369 sq yards) or
thereabouts.

PLANNING:
The property may be suitable for a variety of uses including residential,
religious or educational subject to obtaining the necessary planning consents.
All initial enquiries can be made to Robert King 0121 303 4775, Stephen
Manners 0121 303 4775 or Neil Middlenas 0121 303 3958 at Birmingham City
Council.

TENURE:
We understand that the property is freehold and being sold subject to all rights
of way whether documented or otherwise across the land. Purchasers are
advised that the seller will be reserving full rights of egress/regress together
                                                                                   For identification purposes only. Not to scale.
with the benefit of service connections in and across the land coloured in
brown on the sale plan for the benefit of itself and occupiers of its adjoining    VIEWINGS:
land. Vacant possession will be given upon completion.
                                                                                   The property will be available to view at the following times:

AUCTIONEERS NOTE:                                                                  24th January: 10:30 to 11:30 am
1. Please note that no offers will be accepted prior or post to the Auction.       29th January: 10:30 to 11:30 am
2. The property will be sold on the understanding that the 10% deposit must        31st January: 10:30 to 11:30 am
be paid by a Banker's Draft made payable to SDL Auctions Ltd. No other
                                                                                   5th February: 10:30 to 11:30 am
means of payment will be accepted and failure to do so will result in the
                                                                                   7th February: 10:30 to 11:30 am
property being re-offered for sale.
3. In addition to the purchase price, the purchaser will be required to pay the    11th Febraury: 10:30 to 11:30 am
Council's professional fees of £2,250.

*GUIDE PRICE in excess of £450,000 (plus fees)

*Please see Important Notices for definition of guide price                                                       Next Auction: 21st March 2019 | 15
 and auction fees
LOT                    FORMER ELI FLETCHER SONS OF REST, 85 OAK ROAD, WEST BROMWICH,
   LOT 2
                          B70 8HP

A FORMER COMMUNITY CENTRE FOR RESIDENTIAL REDEVELOPMENT

PROPERTY DESCRIPTION:
A detached former day centre fronting Oak Road and situated within
half a mile of West Bromwich town centre with bus and metro links
to Wolverhampton and Birmingham.

ACCOMMODATION:
Ground Floor: Entrance lobby, female wc, male wc, kitchen, main hall,
small hall, boiler room, three store rooms.

TENURE: We understand that the property is Freehold and vacant
possession will be given upon completion. The contract will contain a
user restriction limiting the use for residential purposes only.
                                                                         GROUND CONDITIONS & CONTAMINATION
PLANNING: The site is only considered suitable for development           Prospective purchasers must undertake their own
within planning Use Class C3 (dwelling houses) which would require       investigations with regard to ground conditions and
planning permission as a change of use. Sandwell Metropolitan            contamination and fully satisfy themselves as to the
Borough Council have issued a planning statement which suggests          suitability of the site for any use they may propose.
that the site may accommodate, subject to obtaining the requisite
planning permission, two large detached or two semi-detached             AUCTIONEERS NOTES:
dwellings. The planning statement can be inspected either online         1. No offers will be accepted prior to the Auction.
within the legal pack or alternatively at the Auctioneers offices. It    2. The property is to be used for no other use other than
must be emphasised however that these schemes are only indicative        Use Class C3 (dwelling houses). See Legal Pack for further
and other options in accordance with the design principles would be      details.
considered on their merits. For any planning enquiries please contact    3. In addition to the purchase price the purchaser will be
Ceri Phillips at Sandwell Metropolitan Borough Council on 0121 569       required to pay the Council's legal fees. (Please refer to the
4128.                                                                    Legal Pack for further details).

SERVICES: Mains services are understood to be available in the           VIEWINGS: The property will be available to view at the
vicinity of the property, but prospective purchasers should make         following times:
their own independent enquiries as to the suitability of services for
their particular requirements.                                           29th January: 12.30 - 1.30pm

                                                                         31st Janaury: 12.30 - 1.30pm
PLANS: Any plans provided with these particulars are for
identification purposes only and their accuracy is not guaranteed.       5th February: 12.30 - 1.30pm
ENERGY EFFICIENCY RATING: Awaited                                        7th February: 12.30 - 1.30pm

                                                                         11th February: 12.30 - 1.30pm
                                                                         LOT OFFERED ON BEHALF OF:
*GUIDE PRICE £80,000+ (plus fees)

16 | *Please see Important Notices for definition of guide price         Closing date for next Auction: 21st February 2019 - Entries Invited
       and auction fees
AUCTIONS

     Pre-approved
     decisions.
     In the room.
     In minutes.
                                                              Our lowest ever
                                                             monthly rate from

                                                          0.49%*  a month,
                                                              with no exit fees.

When you spot a property you just can't resist,
it pays to know exactly what you can afford
to bid. Get a free pre-approval decision online,
over the phone or even in the auction room.

Call 0333 4553 492 or visit
togethermoney.com/preapproval
*Other fees and charges apply and are variable based on the loan amount.
 0.49% pm is applicable for the duration of the loan. 12 months as standard.
 No exit fee applies. Standard construction only. Any property used as security,
 including your home, may be repossessed if you do not keep up on repayments
 on a mortgage or any other debt secured on it.
LOT3
    LOT                   19-20 MIDDLEWAY GREEN, BILSTON WV14 6DJ

A PAIR OF EXTENDED SEMI DETACHED PROPERTIES

PROPERTY DESCRIPTION:
A pair of freehold properties previously used as YWCA offices which
benefit from planning permission for residential use (Use Class C3)
conversion to two single dwellings. The property has the benefit of
gas central heating and the majority of the property is double glazed.

ACCOMMODATION:
19 Middleway Green Ground Floor: Office, hall, large office, rear hall,
single storey L-shaped extension, wc.
First Floor: Landing, four rooms, wc.
20 Middleway Green Ground Floor: Hall, disabled wc, office, further
hallway, staff room/kitchen.
First Floor: Landing, four rooms, wc.
Outside: Tarmacadamed front and side gardens. 19 Middleway Green
has gated side driveway to garden. 20 Middleway Green has side
gated entry and garden.

AUCTIONEERS NOTE: In addition to the purchase price the purchaser
will be required to pay the Council's professional fees of 1% plus VAT
of the purchase price.

ENERGY EFFICIENCY RATING: D

TENURE: Freehold

VACANT POSSESSION UPON COMPLETION

VIEWING: Viewings can be booked online at www.sdlauctions.co.uk

*GUIDE PRICE £190,000+ (plus fees)

18 | *Please see Important Notices for definition of guide price           Closing date for next Auction: 21st February 2019 - Entries Invited
       and auction fees
LOT4               MERRIDALE CEMERTERY LODGE, 56 JEFFCOCK ROAD, BRADMORE,
    LOT
                        WOLVERHAMPTON WV3 7AB

SUBSTANTIAL PERIOD DETACHED PROPERTY WITH POTENTIAL FOR
RESIDENTIAL USE (STPC).

PROPERTY DESCRIPTION:
A unique opportunity to acquire this substantial detached period
dwelling, which offers potential for conversion to a substantial five
bedroomed residential property with extensive garden to rear with
development potential subject to obtaining the appropriate planning
consents. The property has gas central heating and double glazing.

ACCOMMODATION:
Ground Floor: Entrance porch, hallway, inner hallway, wc, four
rooms/offices, kitchen, access to cellar.
First Floor: Five rooms/offices, wc, kitchen.
Outside: Large rear garden.

ENERGY EFFICIENCY RATING: D

TENURE: Freehold

VACANT POSSESSION UPON COMPLETION

AUCTIONEERS NOTE:
In addition to the purchase price the purchaser will be required to
pay the Councils professional fees of 1% of the purchase price.

VIEWING:
Viewings can be booked online at www.sdlauctions.co.uk

*GUIDE PRICE £210,000+ (plus fees)

*Please see Important Notices for definition of guide price              Next Auction: 21st March 2019 | 19
 and auction fees
LOT
   LOT 5                  214 HAMSTEAD ROAD, HANDSWORTH WOOD, BIRMINGHAM B20 2RE
A SUBSTANTIAL SEVEN BEDROOMED SEMI-DETACHED PROPERTY

PROPERTY DESCRIPTION:
A vacant seven bedroomed, three storey semi-detached residence situated in
the highly regarded location of Handsworth Wood. The property has been
subjected to fire damage and is in a very poor state of repair and condition.
Please note no offers will be considered prior to the auction.

ACCOMMODATION:
The auctioneers have not inspected the property internally but believe it to
comprise:-
Ground Floor: Lounge, sitting room, kitchen, bathroom.
First Floor: Four bedrooms, bathroom.
Second Floor: Three bedrooms, bathroom.
Outside: Large rear garden.

TENURE: Freehold

VACANT POSSESSION UPON COMPLETION

VIEWING:
External viewings only.

*GUIDE PRICE £60,000+ (plus fees)                                                   For identification purposes only. Not to scale.

                                            ADDITIONAL COSTS
                                 Any additional costs, which are payable in addition to
                                  the purchase price that have not been mentioned in
                                     this catalogue, will be included within the Special
                                          Conditions that are attached to the Contract.
                                       Therefore, all prospective purchasers are strongly
                                     advised to inspect the legal packs for every lot that
                                      they may wish to bid on, in order to be made fully
                                             aware of any additional costs, if applicable.

                                                                                www.sdlauctions.co.uk

20 | *Please see Important Notices for definition of guide price        Closing date for next Auction: 21st February 2019 - Entries Invited
       and auction fees
LOT
   LOT 6                  238 BIRDBROOK ROAD, GREAT BARR, BIRMINGHAM B44 9TS
A VACANT FREEHOLD SEMI-DETACHED PROPERTY

PROPERTY DESCRIPTION:
A freehold two bedroomed semi-detached house set back from the road
behind and a fore and side garden, with footpath approach. The property
is in need of extensive modernisation and refurbishment throughout.

ACCOMMODATION:
Ground Floor: Entrance porch, hall, lounge, kitchen.
First Floor: Landing, two bedrooms, bathroom.
Outside: Front, rear and side gardens.

ENERGY EFFICIENCY RATING: F

TENURE: Freehold VACANT POSSESSION UPON COMPLETION

VIEWING: Viewings can be booked online at www.sdlauctions.co.uk

*GUIDE PRICE £25,000 - £30,000 (plus fees)

   LOT
   LOT 7                  129 CORONATION ROAD, WEDNESBURY WS10 0TW
A VACANT FREEHOLD SEMI-DETACHED PROPERTY

PROPERTY DESCRIPTION:
The property benefits from having a gas fired central heating system and
the majority of the windows are UPVC double glazed units.

ACCOMMODATION:
Ground Floor: Hall, two reception rooms, kitchen, rear lobby.
First Floor: Landing, three bedrooms, bathroom, separate wc.
Outside: Gardens, shared driveway and rear garage.

ENERGY EFFICIENCY RATING: D

TENURE: Freehold

VACANT POSSESSION UPON COMPLETION

VIEWING: Viewings can be booked online at www.sdlauctions.co.uk

*GUIDE PRICE £75,000+ (plus fees)

   LOT
   LOT 8                  116 WILLENHALL STREET, WEDNESBURY WS10 8HW
RESIDENTIAL INVESTMENT OPPORTUNITY - A THREE BEDROOMED SEMI-
DETACHED HOUSE. CURRENT RENTAL INCOME £7,200 PER ANNUM.

PROPERTY DESCRIPTION:
A three bedroomed semi-detached house currently let on an assured
shorthold tenancy producing a rental income of £600 per calendar
month, totaling £7,200 per annum. The property benefits from gas
central heating and UPVC double glazing.

ACCOMMODATION:
Ground Floor: Lounge, kitchen, bathroom.
First Floor: Landing, three bedrooms.
Outside: Fore garden with off road parking for several vehicles. Rear
garden.

ENERGY EFFICIENCY RATING: TBC

TENURE: Freehold SUBJECT TO TENANCY

VIEWING: Viewings can be booked online at www.sdlauctions.co.uk

*GUIDE PRICE £80,000+ (plus fees)

*Please see Important Notices for definition of guide price                 Next Auction: 21st March 2019 | 21
 and auction fees
LOT9
    LOT                   44 HAWBUSH ROAD, WALSALL WS3 1AG
A FREEHOLD SEMI-DETACHED PROPERTY

PROPERTY DESCRIPTION:
A freehold three bedroomed semi-detached property set back from the road
behind a fore-garden with driveway and off-road parking. The property has
the benefit of gas fired central heating, and the majority of windows are UPVC
double glazed.

ACCOMMODATION:
Ground Floor: Entrance porch, hall, under stairs utility store, lounge, kitchen,
dining area, sitting room, rear lobby, wc, utility room.
First Floor: Landing, three bedrooms, bathroom.
Outside: Front garden, off road parking, rear garden.

ENERGY EFFICIENCY RATING: D

TENURE: Freehold

VACANT POSSESSION UPON COMPLETION

VIEWING:
Viewings can be booked online at www.sdlauctions.co.uk

*GUIDE PRICE £69,000+ (plus fees)

 LOT                      FORMER WINDMILL CENTRE, 54 WINDMILL LANE, WOLVERHAMPTON,
 LOT 9A
                          WV3 8HG
A FREEHOLD VACANT DETACHED FORMER CHILDREN'S RESIDENTIAL
CENTRE

PROPERTY DESCRIPTION:
A former children's residential centre, standing back from the road
behind a fore garden with parking for some ten vehicles.

ACCOMMODATION:
Ground Floor: Porch entrance to hall, office, bathroom & wc,
bedroom, computer room, play room, lounge, store room, dining
room with serving hatch to kitchen and pantry. Rear access hall and
laundry.
First Floor: Landing with access to fire escape, seven bedrooms, two
bathrooms, two wc's and an office.
Outside: Front & rear gardens, play area, former double garage now
                                                                            For identification purposes only. Not to scale.
utilitised as store rooms.

SITE AREA: We understand that the site extends to some 0.21
hectares (0.53 acres) or thereabouts.

PLANNING: The property may be suitable for continuance of its
existing use or for a number of alternative uses, including that of
residential development, subject to obtaining any necessary planning
consents.

ENERGY EFFICIENCY RATING: C

TENURE: Freehold VACANT POSSESSION UPON COMPLETION

VIEWING: Viewings can be booked online at www.sdlauctions.co.uk

*GUIDE PRICE £450,000+ (plus fees)

22 | *Please see Important Notices for definition of guide price           Closing date for next Auction: 21st February 2019 - Entries Invited
       and auction fees
LOT
  LOT 10                   104 COALWAY ROAD, WALSALL WS3 2PS
THREE BEDROOMED MID-TERRACE HOUSE

PROPERTY DESCRIPTION:
Situated in a convenient location close to a range of amenities. Requiring
some improvement. Ideal investment opportunity.

ACCOMMODATION:
Ground Floor: Porch, entrance hall, lounge, dining kitchen, pantry, rear
entrance hall, cloakroom/wc.
First Floor: Landing, three bedrooms, shower room.
Outside: Lawned fore-garden, paved rear yard and garden with various
sheds, large car port with gates vehicular access to a rear service road.

ENERGY EFFICIENCY RATING: D

TENURE: Freehold

VACANT POSSESSION UPON COMPLETION

VIEWING: Viewings can be booked online at www.sdlauctions.co.uk

*GUIDE PRICE £50,000+ (plus fees)

  LOT
  LOT 11                   12 WEYHILL CLOSE, WOLVERHAMPTON WV9 5RA
FIRST FLOOR STUDIO APARTMENT - SUITABLE INVESTMENT OR FIRST TIME
PURCHASE

PROPERTY DESCRIPTION:
The property benefits from double glazing, central heating, communal
parking and gardens.

ACCOMMODATION:
First Floor: Lounge/bedroom, kitchen, shower room, inner lobby.

ENERGY EFFICIENCY RATING: TBC

TENURE: Leasehold

VACANT POSSESSION UPON COMPLETION

VIEWING:
Viewings can be booked online at www.sdlauctions.co.uk

*GUIDE PRICE £30,000+ (plus fees)

                                                        Any lots which don't sell in the
                                                      auction room are marketed for a
                                                     further 4 weeks after the auction.
                                                                                 Visit our website at
                                                                             www.sdlauctions.co.uk
                                                                             to view our unsold lots.

*Please see Important Notices for definition of guide price                              Next Auction: 21st March 2019 | 23
 and auction fees
LOT
  LOT 12                  66 ESSEX AVENUE, WEST BROMWICH B71 1HY
RESIDENTIAL INVESTMENT OPPORTUNITY - A THREE BEDROOMED SEMI-
DETACHED PROPERTY. CURRENT RENTAL INCOME £8,400 PER
ANNUM.

PROPERTY DESCRIPTION:
A three bedroomed semi-detached house situated within this popular
residential location. The property occupies a large corner plot which
may have development potential subject to the appropriate planning
consents. It also has the benefit of being close to local amenities,
schools and transport links. We believe the property is currently let
on an Assured Shorthold Tenancy producing £700 pcm (£8,400 per
annum). Superb investement opportunity.

ACCOMMODATION:
Ground Floor: Entrace hall, lounge, dining room, kitchen, utility room,
cloakroom, conservatory.
First Floor: Three bedrooms, bathroom.
Outside: Extensive plot. Garage to the side of the property.

ENERGY EFFICIENCY RATING: D

TENURE: Freehold

SUBJECT TO TENANCY

VIEWING:
Viewings can be booked online at www.sdlauctions.co.uk

*GUIDE PRICE £110,000+ (plus fees)                                          For identification purposes only. Not to scale.

   LOT13
  LOT                     153 TURNBERRY ROAD, GREAT BARR, BIRMINGHAM B42 2HS
A THREE BEDROOMED SEMI-DETACHED HOUSE

PROPERTY DESCRIPTION:
A traditional three bedroomed semi-detached family home situated
in a convenient residential location, close to all local amenities
including schools and excellent transport links.

ACCOMMODATION:
Ground Floor: Hallway, through lounge, kitchen, bathroom.
First Floor: Three bedrooms, shower room.
Outside: Driveway providing off road parking, spacious rear garden.

ENERGY EFFICIENCY RATING: E

TENURE: Freehold

VACANT POSSESSION UPON COMPLETION

VIEWING:
Viewings can be booked online at www.sdlauctions.co.uk

*GUIDE PRICE £140,000+ (plus fees)

24 | *Please see Important Notices for definition of guide price           Closing date for next Auction: 21st February 2019 - Entries Invited
       and auction fees