Spring Auction 2020 online & By poSt - Wild Trout Trust
Page content transcription
If your browser does not render page correctly, please read the page content below
S pring A uction 2020 O nline & B y P ost
          Some exciting and rarely available fishing opportunities in
       England, Scotland, Wales, Ireland, France, Belgium and Norway.
   A variety of flies, fishing tackle, shooting, art, literature and experiences.
         Also, fixed-price trips to Spain, Iceland, Chile and Argentina.

                        Fishing the French Loue in Montrond le Château near Beançon, Franche Comté.
       This incredible lot (no. 57) includes accommodation, food and local transport in the company of Gérard Piquard.

                   Auction commences Friday 20 March
          Postal bids must be received by Wednesday 25 March
        Online bids close through the evening of Sunday 29 March
    www.ebay.co.uk (charity pages) or use the link from the WTT website

 For an illustrated catalogue including late lots, please visit www.wildtrout.org
The Wild Trout Trust Wishes To Thank
         The Donors Of Lots For Their Very Kind Support And Generosity
Auction We invite you to participate in our 2020 Spring Auction (online and by post). The auction will be hosted on eBay charity pages
(www.ebay.co.uk) with the Lots visible from 20 March to the evening of 29 March 2020. To find the Lots on eBay, go to www.wildtrout.
org and click on the link which will be live on 20 March. To search for a specific Lot, use the eBay search facility: enter WTTXXX where
XXX is a 3 digit Lot number (WTT001 for Lot 1, WTT033 for Lot 33, WTT212 for Lot 212 etc). The exact closing time of each Lot will be
next to its description on eBay. The highest bidder for each Lot at the end of the auction on 29 March 2020 wins that Lot.

To view the catalogue, we suggest you visit the WTT website (www.wildtrout.org) where Lot descriptions and photographs can be found,
along with a google map of all the fishing Lots.

eBay Bids Bidding on ebay.co.uk works similarly to leaving "commission bids" at a live auction. You place a bid for the most you are
willing to pay for a Lot and, if you are the winning bidder, you will pay the amount necessary to beat the next highest bid. For instance,
if you bid £100 for a Lot and the next highest bidder bids £50, you will only have to pay £55 for the Lot, even though you placed a bid
for £100. For this reason, it is not necessary to closely monitor or repeatedly bid on an auction on eBay once you have made your bid. If
you place a bid and are later outbid by another bidder, eBay will notify you by email, so that you may consider whether you would like
to increase your bid.

You can view the current highest bid for each Lot, or browse other auctions, without registering with ebay.co.uk. If you would like to bid
directly on eBay however, you will need to register with ebay.co.uk and obtain a User ID and choose a password. The registration process
is quite simple, and you will not be asked for any bank details or financial information. For eBay's new user registration page go to www.
ebay.co.uk and click on 'Register'. For its introduction for new users go to www.ebay.co.uk and click on 'eBay explained'. Once you are
registered and have a User ID, you may place bids on any of the Lots being auctioned on ebay.co.uk.

Postal Bids If you do not have access to the internet we can accept sealed postal bids which we will place on eBay on your behalf. Your
bid then works in exactly the same way as described above. Postal bids for identical amounts will be placed in the order received. Postal
bids must be received at WTT office by 25 March 2020 latest (post takes at least 2 days): WTT, PO Box 120, Waterlooville PO8 0WZ.

Successful Bidders If you win the auction for a Lot, you can pay instantly through eBay using PayPal, by debit/credit card over the
phone (WTT: 023 9257 0985) from Monday 30 March, or by sending a cheque made payable to Wild Trout Trust to: WTT, PO Box 120,
Waterlooville PO8 0WZ. The WTT will put you in contact with the donor of the Lot so that you can make arrangements to take your Lot.
It is the buyer's responsibility to make contact with the donor – please do this as soon as possible after receiving the donor's contact details.

Second-Chance Offers          If we do make a second chance offer by email it will only be sent from office@wildtrout.org. If you receive
ANY contact from a different email address claiming to be from The Wild Trout Trust, it is fraudulent.

Important Note Please be reminded that offers should reflect the charitable nature of this auction – please bid generously and do
not seek to acquire bargains! All lots must be taken during 2020 season unless otherwise stated. Lots may not be re-sold or transferred.

                                For Help or Further Information, contact Bruno Vincent
                                        bvincent@wildtrout.org / 07748 148242
Conditions of Sale
1. The auction will be subject to the terms and conditions of ebay.co.uk.
2. The WTT has the right to refuse any bid. If the winning bid is invalid or is not paid, the next highest bid shall be the winning bid.
3. The descriptions of the Lots are based upon information provided by the donors of the Lots and have not been verified by the WTT and should
   not be relied upon as statements of definitive fact. Neither the WTT nor the relevant donor can be held responsible for errors of description
   or for genuineness or authenticity of any Lot, or for any fault or defect in it.
4. If the donor of a Lot does not make available to the winning bidder the relevant fishing or shooting substantially as described and alternative
   arrangements are not made, the WTT shall refund the purchase price to the winning bidder, but shall have no liability to him or her for any
   consequential costs, loss or damages, whether associated with the cancellation of travel plans or otherwise.
5. Bidders bidding by post authorise the WTT to place a bid on ebay.co.uk as agent on their behalf and shall be bound as if they had placed the
   bid personally.
6. Payment should be made by PayPal, by debit/credit card or cheque payable to The Wild Trout Trust, within 7 days of notice of a winning bid. If
   full payment has not been received within two weeks of notification, the sale may be rescinded by the WTT without notice.The rights to a Lot
   purchased shall not pass until the WTT has received payment in full.
7. All Lots in the WTT 2020 Spring Auction must be taken during the 2020 season unless otherwise stated and are taken at one's own risk.
8. These conditions of sale are subject to English law and the WTT and each bidder submit to the exclusive jurisdiction of the English Courts.
9. Lots in this auction have all been generously given for the benefit of the WTT.They may not be resold or awarded as prizes for competitions.
2020 Spring Auction – Catalogue of Lots
             Lots to be taken as per the day/date/season stated and for the number of rods/guns as specified.
                               Please do not embarrass the donor by asking for alterations.
                                        Fishing and Shooting are undertaken at your own risk.
                                    Thank you for your support and co-operation – Happy Bidding!

                                                   Online / Postal Bids
                                  Closing times will vary from Lot to Lot on Sunday 29 March
                                     so please check all those in which you are interested.
                          Postal bids must be received in the WTT office by 25 March latest.

Art, Literature & Miscellaneous
Lot No. 1            Donated by Sam MacDonald                                               Guide Price £600 (Starting Price £450)
Two Brown Trout by Sam MacDonald. A relief panel depicting two brown trout in brass, resin and gold leaf. This artwork perfectly
captures the beauty of a wild trout. Sam's work is increasingly collectable. 50cm x 20cm, ready to hang. New, original artwork, signed.

Lot No. 2            Donated by Graham Stevenson                                            Guide Price £400 (Starting Price £200)
Your best trout, faithfully re-created in exquisite watercolour by Graham Stevenson, who has been painting life-size watercolours of fish
for 25 years. Capture the memory of that special fish in a unique painting in either semi-scientific silhouette style or with a background,
based on a photograph. One watercolour painting of a trout up to 70cm in length.

Lot No. 3            Donated by St Jude's Prints and Mark Hearld                            Guide Price £350 (Starting Price £200)
Four rolls of Compton Verney wallpaper (each roll is 52cm wide x 10m). Compton Verney by Mark Hearld is a two-colour wallpaper,
designed by Mark for the walls of Compton Verney's redisplayed British Folk Art Collection. Printed in the UK using water-based inks
and paper from sustainable forests.

Lot No. 4            Donated by St Jude's Prints and Emily Sutton                           Guide Price £225 (Starting Price £160)
One unframed screen print of The Fishing Lodge by Emily Sutton. Signed and editioned (75), this 500 x 670mm print depicts a cosy lodge
with mounted taxidermy and a lurcher warming itself by the roaring fire.

Lot No. 5            Donated by St Jude's Prints and Angie Lewin                            Guide Price £200 (Starting Price £120)
One unframed linocut print of Angie Lewin's Five Fish. Angie depicts the natural environment and its native flora in wood engraving,
linocut, silkscreen, lithograph and collage. She is a member of the Royal Society of Painter-Printmakers, the Royal Watercolour Society,
the Society of Wood Engravers and the Art Workers' Guild.

Lot No. 6            Donated by Andrew Farr                                                  Guide Price £120 (Starting Price £80)
A hands-on day in East Sussex for one during which all stages of brewing beer from grain will be demonstrated: mashing, boiling,
fermenting, bottling and drinking! Andrew brewed his first batch of home-brew beer over 40 years ago. Work took him away from both
brewing and fishing but since retirement he has returned to both. Feedback from the 2018 winners: "What a splendid day! Andrew was
informative and entertaining, and tasting some of an earlier brew was a pleasure – really delicious weissbier! Andrew then kept us posted
on the progress of 'our' brew, over subsequent weeks, with pictures and a video. He's invited us to come and taste it when it's ready; we
can't wait. Thank you, Andrew, for a wonderful day. We're so glad we won you in the WTT auction!" 2020 date by agreement.

Lot No. 7            Donated by George Eaton                                                 Guide Price £120 (Starting Price £80)
One day for 2 or 3 people (can be a parent and child) to watch wildlife from a 'high seat' at Rectory Farm near Water Stratford in
Buckinghamshire. Fixed up in a tree and accessed by a ladder, the high seat puts you in the perfect position to see badgers, muntjac deer,
hare, owls and foxes especially at dusk. There are many seats to choose from (one double seat, the others are singles) scattered around the
farm which is an exemplar of enlightened farm management, balancing commercial, conservation and education objectives. There is a
Caravan Club CL site if you wish to stay on the farm. Summer 2020.

Lot No. 8            Donated by Dave Vanden Bos                                              Guide Price £100 (Starting Price £70)
A limited edition print of a trout underwater by award-winning wildlife artist, Dave van den Bos. The print is called Haddocks Pool and
is no. 3 of an edition of 100. It comes with a certificate of authenticity.
Art, Literature & Miscellaneous                                                                                                           3
Lot No. 9        Donated by David Miller                                                         Guide Price £85 (Starting Price £60)
Mayfly Time, Brown Trout by David Miller, the highly respected wildlife artist. A signed, limited edition giclée print, no. 13 of 100, 9in x
14in plus mount. His trout prints reflect deep understanding of their underwater habits, gained by diving in rivers as well as by fishing.

Lot No. 10       Donated by David Burton                                                         Guide Price £80 (Starting Price £50)
A gilded wooden fish, carved by hand from salvaged American elm. Gilded with gold leaf and mounted on natural stone with a brass rod.
Fish size: 12cm long, 4cm high, 3cm wide. Total size with base: 14cm tall, 19cm long, 12cm deep.

Lot No. 11       Donated by Dave Roome                                                           Guide Price £75 (Starting Price £50)
An afternoon's trail hunting (within the law) with a Leics/Northants foot pack of hounds. No need to run or jump through hedges! Just
easy walking and viewing hounds working. On a Thursday or Saturday meeting at 1pm with a glass of Port and ending before dusk with
a farmhouse tea. Date by arrangement October 2020 to March 2021.

Lot No. 12       Donated by Lou Tonkin                                                           Guide Price £75 (Starting Price £40)
Professionally mounted lino block print of a trout jumping for mayflies by Cornish artist, Lou Tonkin. Print is editioned and signed by
the artist, unframed.

Lot No. 13       Donated by Bruno Vincent                                                        Guide Price £60 (Starting Price £35)
A lino block print of A Festival of Grayling printed on actual chip paper from the chippy and professionally mounted. Cut and printed by
WTT's Bruno Vincent, the print is editioned and signed by the artist, unframed. 300mm x 300mm.

Lot No. 14       Donated by Pete Fowler                                                          Guide Price £50 (Starting Price £30)
An A3 risograph print of a digital ilustration of a jumping salmon by artist, Pete Fowler. Most famous for collaborating with the Super
Furry Animals, Pete is inspired by animals, music, folklore, myths, psychedelia and super nature. Print is editioned and signed, unframed.

Lot No. 15       Donated by Ian Sykes                                                            Guide Price £40 (Starting Price £25)
A near-perfect condition copy of Dark Pools: The Dry Fly and the Nymph by Charles Jardine. Signed by Charles and inscribed with a
'cartoon'. Hardback, with dust jacket.

Lot No. 16       Donated by John Dullaway                                                        Guide Price £40 (Starting Price £20)
A signed, limited edition print of sea trout by John Dullaway, no. 5 of 100. John now lives in Sweden but was brought up in the Australian
bush and his art is influenced by Australian aboriginal paintings. This interesting print is a stylised sea trout in black, red and white on a
blue background. It measures 9in x 8in, plus a black mount.

Lot No. 17       Donated by St Jude's Prints and Angie Lewin                                     Guide Price £35 (Starting Price £17)
A signed copy of Angie Lewin's book Plants and Places. Angie depicts the natural environment and its native flora in wood engraving,
linocut, silkscreen, lithograph and collage. She is a member of the Royal Society of Painter-Printmakers, the Royal Watercolour Society,
the Society of Wood Engravers and the Art Workers' Guild.

Lot No. 18       Donated by St Jude's Prints and Mark Hearld                                     Guide Price £30 (Starting Price £20)
A signed copy of Mark Hearld's Work Book. The works are grouped into nature-related themes introduced by Hearld, who narrates the
story behind some of his creations and discusses his influences. Art historian Simon Martin contributes an essay on Hearld's place in the
English popular art tradition, and also meets Hearld in his museum-like home to explore the artist's passion for collecting objects, his
working methods and his startling ability to view the wonders of the natural world as if through a child's eyes.

Lot No. 19       Donated by St Jude's Prints and Angie Lewin                                     Guide Price £30 (Starting Price £15)
A signed copy of Angie Lewin's book The Book of Pebbles. Angie depicts the natural environment and its native flora in wood engraving,
linocut, silkscreen, lithograph and collage. She is a member of the Royal Society of Painter-Printmakers, the Royal Watercolour Society,
the Society of Wood Engravers and the Art Workers' Guild.

Lot No. 20       Donated by Medlar Press                                                         Guide Price £25 (Starting Price £20)
A copy of Stour Diaries by Chris McCully. McCully shares his angling exploration of the lovely Suffolk Stour Valley, delving deep into
its history, culture and ecology as he immerses himself in the landscape of his new home. Over a period of five years, after returning to
England from the Netherlands, he comes to know and love the river, from its chalkstream-like source to its muddy estuary 50 miles away,
constantly trialling different ways of going after its multiple fish species.

Lot No. 21       Donated by Will Millard                                                         Guide Price £25 (Starting Price £15)
A signed copy of The Old Man and the Sand Eel by Will Millard. A beautifully illustrated hardback copy of Will's book about his angling
heritage, complete with his own 'weak drawing of a trout' and the accompanying apology. The Old Man and the Sand Eel is at its heart,
the story of three generations of men trying to figure out what it is to be a man, father and fisherman.

4                                                                                                                   Art, Literature & Miscellaneous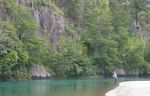 Lot No. 22            Donated by The Wild Trout Trust                                            Guide Price £20 (Starting Price £10)
A coloured, open edition lithograph of a brown trout by Alan James Robinson printed on cotton rag paper and in a plain cream mount.
The print measures 20cm x 7.5cm. Total size including mount is 30.5cm x 23cm.

Lot No. 23            Donated by Dr Mark Everard                                                 Guide Price £15 (Starting Price £10)
Riverwatch: The waterside diaries of a naturalist-angler by Dr Mark Everard. A celebration and insight into the wonders of Britain's diverse
riverlife as it changes through the seasons. The book touches on the many values that rivers confer upon us with some deeper musings
from Mark who is a scientist, naturalist and angler. New, hardback, signed by the author.

Lot No. 24            Donated by Luke Bannister                                                 Guide Price £7.50 (Starting Price £5)
A white ceramic mug with a line drawing of a trout and a traditional wet fly on one side and the Luke Bannister Rods logo on the other.

Shooting
Lot No. 25            Donated by George Eaton                                                  Guide Price £160 (Starting Price £80)
One day for 1 gun, pheasant shooting at Rectory Farm near Water Stratford, Buckinghamshire. This is a small-scale driven shoot on a
farm where conservation is a high priority. Joint winner of the 2014 Purdey Award for Game and Conservation for outstanding results in
improving game bird habitats and the biodiversity. The day will be 8 guns, bag is 20-30 pheasants and the shoot runs three times a year.
Bring your own sandwich lunch, afternoon tea provided. A weekday in early November or December 2020. Shotgun certificate and proof
of insurance required.

Lot No. 26            Donated by Darren Stanford                                               Guide Price £150 (Starting Price £80)
An afternoon or evening high-seat muntjac deer stalking with Darren Stanford (CPSA Premier League Clay Shooting Champion and
DSC Qualified) in Cambridgeshire. Experience not essential as you will be guided at all times by Darren. The lot is suitable for those
with little shooting experience, a rifle can be provided. However, the winning bidder will need to prove a competent shot on target first
(for which tutoring can be included).

Fishing Tackle And Flies Tied By Expert Tyers
Lot No. 27            Donated by Fulling Mill                                                Guide Price £1000 (Starting Price £150)
1000+ Fulling Mill flies, very roughly 262 patterns, 4 flies of each though there are some duplicates. These flies are all top Full Milling
quality bin end flies. Mainly nymph patterns but a few dries/wets as well. Will see you through the season and into the next.

Lot No. 28            Donated by Barry Grantham                                               Guide Price £700 (Starting Price £400)
A 6ft, 3wt cane rod built by Barry Grantham. After 20 years of building, the Poacher range of tapers give a delicate presentation and
superb fish handling. An absolute joy to use. The rod can be signed with the winner's name or a name of your choosing.

Lot No. 29            Donated by Sage                                                         Guide Price £400 (Starting Price £320)
A brand new (unopened box), Sage Spectrum LT 4-5 Black Spruce. The Spectrum encloses a high-performance drag system into an ultra
light rigid frame providing the power and smoothness you'd expect from a large traditional drag system, only without the bulk or weight.

Lot No. 30            Donated by Yvonne, widow of Dr Malcolm Greenhalgh                       Guide Price £300 (Starting Price £200)
A beautiful 9ft, 5wt, 2-piece cane rod, made by Mike Brookes; inscribed on one part with mea culpa and on another part 96-e8/1 (which
we believe may mean 1 of 8, made in 1996). Very good condition, lovingly cared for by Malcolm. Little hole in the cloth bag.

Lot No. 31            Donated by Adam Rawson                                                  Guide Price £300 (Starting Price £200)
A Rawson 6ft, 3wt, 'S-Glass' fibreglass fly rod. This is a medium/fast-actioned rod that enables delicate roll casts where the ability to back
cast may be limited, whilst still retaining the backbone to encourage a fish away from those tree roots! Where back casts are possible, this
rod throws the line out with ease, a real joy to use. The emerald green blank is fitted with high-quality, single leg stand-off snake guides
and contrasting agate stripping guide, all whipped with matching green silk. The cork handle has been shaped to a half-wells, which hides
the upper part of the hand-turned, quilted poplar, uplocking reel seat with blued nickel silver fittings.

Lot No. 32            Donated by Sage                                                         Guide Price £275 (Starting Price £195)
A brand new (unopened box), Sage Click 3-5 Bronze. The Click features larger arbor diameters creating a larger palming area for fighting
fish and quicker line retrieval while maintaining backing capacities. The proven performance of the adjustable click and pawl drag design
of the original is featured in this new Click reel series.

Lot No. 33            Donated by Sage                                                         Guide Price £265 (Starting Price £190)
A brand new (unopened box), Sage Click 0-2 Stealth. The Click features larger arbor diameters creating a larger palming area for fighting
fish and quicker line retrieval while maintaining backing capacities. The proven performance of the adjustable click and pawl drag design
of the original is featured in this new Click reel series.
Art, Literature & Miscellaneous / Shooting / Fishing Tackle and Flies Tied by Expert Tyers                                                  5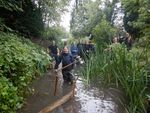 Lot No. 34       Donated by Simon Barnes and Simba Rods                                      Guide Price £227 (Starting Price £170)
A brand new 5-7wt Simba reel. The reel is aircraft-grade aluminum with a sealed drag. The brake is a cork drag system, which is both
robust and smooth. The wind can be changed from right to left. With the extra V-shape in the spool the capacity is markedly increased
without increasing the reel's external dimensions.

Lot No. 35       Donated by The Family of the Late Roddy Rae                                 Guide Price £195 (Starting Price £150)
A Bruce & Walker 3-piece Powerlite 10ft 6in, 8wt carbon trout rod, hand built in England. Used and with some colouration on the
cork handle but in excellent condition. A single-handed rod suitable for sea trout and summer salmon fishing with dry flies or large
sunk flies. Includes original B&W red velvet rod bag. Previously owned by Devon fishing guide, Roddy Rae. Postage of approximately
£15 (UK) applies.

Lot No. 36       Donated by The Family of the Late Roddy Rae                                 Guide Price £195 (Starting Price £150)
A Bruce & Walker 3-piece Powerlite 10ft 6in, 6wt carbon trout rod, hand built in England. Used and with some colouration on the
cork handle but in excellent condition. A single-handed rod for trout and sea trout fishing. Includes original B&W red velvet rod bag.
Previously owned by Devon fishing guide, Roddy Rae. Postage of approximately £15 (UK) applies.

Lot No. 37       Donated by Ken Truman                                                        Guide Price £120 (Starting Price £60)
50 river flies in a waterproof fly box tied by Ken Trueman of the Derbyshire County Angling Club. A mixture of shrimp, nymphs and dry
flies. All you need for a day on a Derbyshire river. Ken has tied flies relating to his home rivers, which include the Derbyshire Derwent,
the River Manifold and the River Dove.

Lot No. 38       Donated by Dartmoor Nets                                                     Guide Price £120 (Starting Price £60)
A handmade wooden scoop net by Dartmoor Nets. Steambent ash frame with a hardwood handle finished with a Snowbee traditional
knotless bag, hand-stitched into frame. Ideal size for sea trout. Trout embellishment on the handle.

Lot No. 39       Donated by Lisa Isles                                                        Guide Price £100 (Starting Price £70)
50 flies tied by Lisa Isles. A mixture of dry flies (10 small klinkhammer, 10 CDC) and nymph (30 gold and copper bead head). Barbless
hooks. These are her favourite flies for fishing in the UK and Europe. Lisa has fished as an England International and is an Ambassador
for the Angling Trust and Fulling Mill.

Lot No. 40       Donated by Dave Southall                                                     Guide Price £100 (Starting Price £60)
40 of Dave Southall's favourite flies, including dries: Minimalistic Micro-midge, IOBO (It Oughta Be Outlawed) Humpy, Shuttlecock size
18, Elk Hair Caddis, Extended-body Mayfly, Extended-body Daddy. Wets: Catgut Caddis Larva/Pupa, Electric Blush Nymph Skin Bug,
Utah Killer Bug, Silver Bead-head Partridge & Hare's Ear Spider, Tungsten Bead & Wire Nymph.

Lot No. 41       Donated by Allan Liddle                                                      Guide Price £100 (Starting Price £50)
24 river trout flies tied by Allan Liddle, a Scottish trout expert and member of the Partridge Pro Tying Team. The flies are a mixture
of dries and nymphs and are his most productive patterns that will work on lochs and stillwaters as well as rivers. Allan doesn't tie
commercially so all patterns are unique and can't be bought elsewhere. Deer Hair Emerger, Dirtier Duster, Orange Spinner, CDC Olive,
CDC Emerger, Black Gnat, March Brown and Comparadun Olive. Three of each fly: one to use; one to share; one to keep and copy.

Lot No. 42       Donated by Bruno Vincent and Turralls                                          Guide Price £80 (Starting Price £50)
42 flies tied by Bruno Vincent presented in a Bamboo fly box kindly donated by Turralls. Tungsten, copper and unweighted nymphs and
a selection of dries to see you through the season.

Lot No. 43       Donated by Nathan Friel                                                        Guide Price £80 (Starting Price £40)
35 flies, five of each pattern, tied by Nathan Friel. An unusual assortment of freshwater shrimp presented in a Fulling Mill fly box.

Lot No. 44       Donated by Airflo                                                              Guide Price £70 (Starting Price £45)
A brand new Airflo SuperFlo Presentation Taper in a line weight of your choice. Airflo are the only company who extrude Polyurethane
as a super tough coating on fly lines. These glide through the rings with minimal friction and the same exacting taper as Airflo's legendary
SuperDri Elite flyline. Line weights from WF3-WF7.

Lot No. 45       Donated by Airflo                                                              Guide Price £70 (Starting Price £45)
As per Lot No. 44

Lot No. 46       Donated by Airflo                                                              Guide Price £70 (Starting Price £45)
As per Lot No. 44

6                                                                                                      Fishing Tackle and Flies Tied by Expert Tyers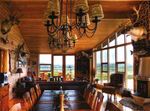 Lot No. 47           Donated by Airflo                                                            Guide Price £70 (Starting Price £45)
As per Lot No. 44

Lot No. 48           Donated by Airflo                                                            Guide Price £70 (Starting Price £45)
As per Lot No. 44

Lot No. 49           Donated by Emma Whitehead                                                    Guide Price £60 (Starting Price £35)
42 flies, 14 patterns, three of each pattern, presented in a Veniard cork fly box. Exact colours and styles may differ as they are made from
natural materials but essentially a selection of Emma's favourite stillwater and river patterns, all on barbless hooks.

Lot No. 50           Donated by Lee Evans                                                         Guide Price £50 (Starting Price £25)
Twelve dry flies tied by Lee Evans – his favourite dry flies for catching trout on rivers. Lee is one of a younger generation of thoughtful
fly-tyers, influenced by many prominent UK anglers. The flies include emerger and dun patterns to cover March Brown, Large Brook
Dun, Large Dark Olive, Yellow May Dun and other upwings in a clear plastic box.

Lot No. 51           Donated by 'Regular Rod'                                                     Guide Price £50 (Starting Price £25)
The 'EXPERT' dry-fly line, made in England especially for dry-fly fishing. It is mud-brown with a smooth, dull finish and has a special
taper and low-friction coating, so your rod works efficiently even at close range. Choose to suit rod from WF3F to WF7F.

Lot No. 52           Donated by Phillippa Hake                                                    Guide Price £30 (Starting Price £20)
A selection of 20 dry flies and nymphs for use on rivers across the UK, tied by Phillippa Hake using quality hooks and materials. All of
these flies are proven fish-catchers for Phillippa and ones she wouldn't be without in her box. Phillippa is a rising star for both her fishing
and fly-tying abilities and is a member of the Fulling Mill Team.

Lot No. 53           Donated by Kris Kent                                                         Guide Price £20 (Starting Price £10)
A brace of Long Range French Indicator Leaders, perfect for fishing nymphs at longer range, slow action, 4m long. Pre-tied perfection
loop for quick and easy attachment to fly line with micro-ring for attaching tippet. Made with Maxima Chameleon monofilament, Orvis
Tactical Sighter and Orvis 1.5mm micro-ring. Handmade by Chalk Stream Dreams for the WTT auction.

Lot No. 54           Donated by Kris Kent                                                         Guide Price £20 (Starting Price £10)
A brace of Short Range French Indicator Leaders, 4.5m long, perfect for fishing nymphs at short range, rod high. Pre-tied perfection
loop for quick and easy attachment to fly line with micro-ring for attaching tippet. Made with Maxima Chameleon monofilament, Orvis
Tactical Sighter and Orvis 1.5mm micro-ring. Handmade by Chalk Stream Dreams for the WTT auction.

Lot No. 55           Donated by Luke Bannister                                                       Guide Price £7 (Starting Price £5)
A set of three Luke Bannister furled leaders made to a design by Stuart Crofts. Made from super fine Benecchi 12/0 olive thread, 3.5ft
long, the leader offers the ultimate presentation for dry flies and unweighted nymphs.

Lot No. 56           Donated by Luke Bannister                                                       Guide Price £6 (Starting Price £4)
A small, slim plastic fly box printed with the image of a trout and traditional wet fly. The box which holds approximately 70 flies, is perfect
for small wets and dries, keeping them separate and organised. Dimensions approx 115mm x 80mm x 12mm.

Fishing Overseas
Lot No. 57           Donated by Gérard Piquard                                                 Guide Price £500 (Starting Price £350)
Two days' guided fishing and three nights' accommodation for 1 rod on the Loue in Montrond le Château near Beançon, Franche Comté
in 2020. Offering his Chambre d'Hôtes, picnic lunches and regional evening meals, Gérard Piquard will guide you on two days of stunning
fishing on the Loue, which many would say is the best river in France. With decades of experience and renowned as an expert fly-tyer
(Gérard placed 4th in the World Fly Fishing Fair in Munich), this is a lot not to be missed. Excludes travel but does include collection
from the TGV station, if required. Some French language ability very useful. Proceeds from this lot will be distributed to the Wild Trout
Trust (50%), the Burnsall Club (33.3%) and the Grassington Club (16.6%). This lot is depicted on the front cover of this catalogue.

Lot No. 58           Donated by Chris Hendriks                                                 Guide Price £336 (Starting Price £220)
One day for 1 rod fishing rivers in the Trysil area of Norway for trout and grayling with professional guide and tenkara guru, Chris
Hendriks. Chris will guide using conventional fly rods or tenkara and all equipment other than waders may be borrowed. The Trysil
area has a wide range of fishing opportunities from large rivers to small mountain streams. Trout and grayling of up to 2lb can be
expected – tenkara is not just for small fish! All wild fish in a stunning natural environment just 3 hours north of Oslo. Excellent local
accommodation can be arranged at Trysil Hyttegrend at additional cost. 2020 season.

Fishing Tackle and Flies Tied by Expert Tyers / Fishing Overseas                                                                             7
Lot No. 59        Donated by The International Fario Club                                        Guide Price £180 (Starting Price £90)
One day for 2 rods on the Fario Club's beat of the Rouloir river in Normandy. Half a mile of double-bank fishing at La Croisille Mill near
Conches-en-Ouche and Évreux. Picnic lunch and guide included. Wild brown trout only, dry-fly or upstream nymph fishing preferred.
The karst geology, forested catchment and low levels of pesticide and fertiliser pollution result in very good fly life with fish rising all day.
B&B available on-site at additional cost. Other fishing available nearby on the River Iton or within a 50km radius for those wishing to
stay longer (at own cost). To be taken between 1 May and 10 September 2020.

Lot No. 60        Donated by Luc Pierssens                                                       Guide Price £120 (Starting Price £60)
One day for 2 rods fishing a 4.5km-stretch of the Lesse, a medium-sized freestone river located at the edge of the Ardennes region of
Belgium, guided by two dedicated conservationist anglers. Stocking with hatchery trout ceased at the start of the 2018 season so fishing
is catch & release for wild trout and grayling. Good fly hatches usually guarantee dry-fly sport but traditional wet spider or nymph fishing
are also productive. A visit to the local spawning stream restoration project can be arranged if interested. Date by arrangement in 2020,
best May/June or late September. B&B available on-site at additional cost.

Lot No. 61        Donated by Anthony Mair                                                        Guide Price £100 (Starting Price £75)
One day for 1 rod fishing in the Alpes-Maritime in France with Tony Mair, author of the blog, A Fisherman's Journey. You will be fishing
in the 'skies', at an altitude of 1700m on the River Gordolasque, a picturesque Alpine stream and tributary of the Vesubie, just 1½ hours
north of Nice in the Cote d'Azur and packed with small wild Mediterranean-strain brown trout. The car ride through the Gorge du
Vesubie, toward Roquebiliere is a joy, as is the village of Belvedere (to collect a 'journalier' and some tasty victuals) and then the last few
miles into a beautiful wilderness, blanketed with pretty wild flowers, roaming chamois close by… for some easy walking and hungry,
lightning-fast fish, which will take dries all day long! To be enjoyed in June or July 2020, or toward the end of August into early September.

Fishing in Scotland (all proceeds to be spent on projects in Scotland)
Lot No. 62        Donated by Fishinguide Scotland                                               Guide Price £600 (Starting Price £400)
One day for 2 rods fishing for salmon in Argyll or Perthshire. We have access to a river that is available for Fishinguide guests only, as
well as the option of other rivers in both areas. Depending on when you are able to fish we will choose the best venue for you. The small
rivers of Argyll make covering fish with the fly, and as a result catching them, a good deal easier than on big rivers. This is the place to
get your first salmon, even if you've struggled to catch salmon before. Your eyes will be opened! Guided by SGAIC casting instructor and
pro-guide. Includes transport from Taynuilt or Aberfeldy, all equipment and photos. May-Oct 2020.

Lot No. 63        Donated by Andrew Higgins                                                     Guide Price £360 (Starting Price £200)
Two days for 2 rods on the Castle Fishery on the River Deveron which flows through the beautiful Scottish Highlands between Aberdeen
and Inverness. The fishery is an upper/middle beat of the Deveron and offers 2 miles of excellent fishing on one of Scotland's premier
salmon, sea trout and brown trout spate rivers. Apart from excellent salmon fishing, the beat has recently developed a deserved reputation
for large (5-7lb) wild brown trout, particularly around April/May and good numbers of sea trout in June/July (to 14lb recently) that back
up behind the junction on the beat. To be taken by end of July 2020 by arrangement.

Lot No. 64        Donated by Duncan Pepper                                                      Guide Price £350 (Starting Price £175)
One day for 2 rods, early-season guided wild trout fishing on the Upper Tay or one of its tributaries. These rivers have a reputation
for large wild trout. In late March and April, trout are hungry and will feed on the surface during hatches of March Browns and Large
Dark Olives. Swinging spiders, contact nymphing or dry-fly depending on conditions. You can be collected from Aberfeldy by your
professional guide for the day.

Lot No. 65        Donated by Alan Kettle-White                                                  Guide Price £300 (Starting Price £150)
One day for 2 rods fishing on Loch Awe with WTT trustee, Alan Kettle-White. You may fish for ferox trout (up to 30lb) and big pike (up
to 25lb). Alan's role as Senior Fisheries Biologist with Argyll Fisheries Trust involves tagging ferox in Loch Awe where he has caught fish
of over 30lb. A great chance to learn about ecology and fish behaviour in big lochs. Best for ferox mid-March to June and for pike June-
Sept. Lunch can be provided (on request). Tackle and life vests will be provided. By arrangement, 2020.

Lot No. 66        Donated by Ruairidh Cooper                                                    Guide Price £300 (Starting Price £150)
Two days for 2 rods fishing for salmon, sea trout and brown trout on the Marnoch Lodge beat of the River Deveron. A middle beat of 2¼
miles of right-bank below the Bridge of Marnoch with 12 named pools and two bothies. A beautiful, pristine beat with excellent fishing
on one of Scotland's top salmon, sea trout and brown trout spate rivers. The Deveron is rapidly becoming one of the premier large brown
trout angling destinations in the UK and Marnoch Lodge one of the best beats on the river for trophy brown trout. Brown trout best in
late spring and early summer. 2020 season, by agreement excluding Sept and Oct.

8                                                                                                                Fishing Overseas / Fishing in Scotland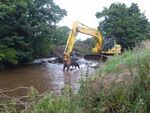 Lot No. 67            Donated by Inverness Angling Association                               Guide Price £175 (Starting Price £100)
A week's permit for 1 rod on the Town Waters of the River Ness. The beat passes through the centre of the Scottish Highland capital,
Inverness and is primarily a salmon fishery best fished with fly although spinning is allowed. The season is from 1 February to 15 October
with July to October being the best months. 2020 season.

Lot No. 68            Donated by Inverness Angling Association                               Guide Price £175 (Starting Price £100)
As per Lot No. 67

Lot No. 69            Donated by United Clyde Angling Protective Association                   Guide Price £150 (Starting Price £90)
Two freshwater fishing (non-migratory) season permits for the United Clyde Angling Protective Association for the year 2020 (valid to
14 March 2021). The permit gives access to the extensive waters of the Association on the Clyde from Motherwell to the Daer Reservoir
near Moffat. The Upper Clyde has a reputation for excellent trout fishing with specimens of 3-9lb. The winning bidder will be met by a
Director of the Association and taken to the most appropriate locations for their style of brown trout river fishing, taking the weather
and river conditions into consideration. The value of the services of an experienced Clyde angler who is on the water almost on a daily
basis is incalculable!

Lot No. 70            Donated by Tweed Foundation                                              Guide Price £150 (Starting Price £75)
Two days for 2 rods fishing for specimen grayling on the middle River Tweed and tributaries near Melrose, guided by Tweed Trout &
Grayling Initiative biologist, Kenny Galt. The River Tweed is well-known for large grayling (2lb common and 3lb-ers caught each season).
Through his work with grayling and top Tweed grayling anglers, Kenny can lead you to the places most likely to produce large fish and
show you the methods that catch them. Best Sept or Dec 2020, Jan or Feb 2021.

Lot No. 71            Donated by Tweed Foundation                                              Guide Price £150 (Starting Price £75)
Two days for 2 rods brown trout fishing on the River Tweed guided by Tweed Trout & Grayling Initiative biologist, Kenny Galt. Tweed
fly life demonstration included if desired. The Tweed is well-known for its brown trout with fish up to 4lb or 5lb caught regularly. Kenny,
a hugely knowledgeable and entertaining guide, will lead you to some of the most scenic and 'fishy' stretches of the River Tweed and will
bring along a selection of the flies used regularly by top anglers on the river. Date by arrangement, 2020. Best early season.

Lot No. 72            Donated by Rob Jones                                                     Guide Price £120 (Starting Price £70)
Two days for 2 rods trout fishing on Loch Migdale near Bonar Bridge, Sutherland. The 253-acre loch is just above sea level and surrounded
by forest. It is fairly shallow and starts to fish well from March (much earlier than the hill lochs). Trout average ¾lb but better fish are
fairly common and there is usually a handful of specimen fish caught each season, the best in recent years weighing in at over 7lb. Boat
included but bank fishing can also be very productive. 2020 season by arrangement.

Lot No. 73            Donated by Kemnay Angling Club                                           Guide Price £120 (Starting Price £60)
Two days for 2 rods fishing for salmon or trout. The club's waters are on the River Don in Aberdeenshire, from the Ton Burn to Kemnay
Bridge. The River Don has a reputation for big wild brown trout. All salmon must be returned. An introduction to the water by a club
member is included, subject to availability. 2020 season.

Lot No. 74            Donated by Newmilns & Greenholm Angling Club                             Guide Price £110 (Starting Price £70)
Two 2020 season tickets (adult) for the Newmilns & Greenholm Angling Club waters on the River Irvine in Ayrshire. The club has
approximately 2 miles of river where members may fish for wild brown trout, sea trout and salmon.

Lot No. 75            Donated by Stewart Yates                                                  Guide Price £90 (Starting Price £50)
A half-day of guided fly fishing and/or coaching for 2 rods in or around the beautiful wilderness of Assynt with Stewart Yates of Assynt
Fly Fishing, who has over 40 years of experience fishing and exploring the hundreds of lochs, lochans, rivers, streams and the coastline
of this idyllic fly fisher's paradise in the North West Highlands. With this extensive local knowledge he will get you straight onto the type
of fishing of your choice with the best chance of success. His local insight and passion for his home area will keep you entertained in the
highly unlikely event of the fishing being a little slow! Valid for the 2020 season only. Advance notice will enable the winning bidders to
book their date of choice, Stewart takes many bookings over six months in advance. Further fishing may be booked at additional cost.

Lot No. 76            Donated by Pitlochry Angling Club                                         Guide Price £75 (Starting Price £40)
An annual trout & grayling permit to fish 5 miles of the River Tummel (large tributary of the Tay) between Pitlochry and Ballinluig,
Central Highlands, Perthshire. Magnificent scenery and potentially huge trout. The permit covers a year's fishing, 2020 starting date to
be chosen by the winning bidder.

Lot No. 77            Donated by David Mateer                                                   Guide Price £60 (Starting Price £40)
A half-day casting lesson for one person with Scottish Game Angling Instructor (SGAIC) David Mateer, for either a single- or double-
handed rod. David is based in Inverness and has over 45 years' fly fishing experience all over the UK. He loves to teach individuals or
small groups whether they are beginners, intermediate or experienced fly-fishers. Time and place by arrangement in 2020.
Fishing in Scotland                                                                                                                        9
Lot No. 78        Donated by High Cree Game Fishers                                                 Guide Price £60 (Starting Price £30)
One week for 2 rods wild brown trout fishing on approximately 10 miles of the east bank of the High Cree in Dumfries & Galloway,
Scotland. Some steep banks. A week in June 2020, to be agreed with donor. Fly only. No Sunday fishing.

Lot No. 79        Donated by East Lothian Angling Association & Chris Thomas Guide Price £60 (Starting Price £30)
One day for 1 rod fishing the East Lothian River Tyne for trout, sea trout and the occasional salmon. The Tyne is a quiet and secluded
river close to Edinburgh. Chris Thomas will guide you and provide you with lunch. To be taken mid-May to mid-June 2020 to get the
best of the fishing and the weather. All catch & release.

Fishing in Ireland
Lot No. 80        Donated by Larry McCarthy                                                      Guide Price £450 (Starting Price £300)
Two days' guided fishing for 2 rods on Loughs Corrib, Mask or Carra plus 2 nights' B&B, packed lunch and equipment with top Irish
boatman, Larry McCarthy and his full-time guides (the guiding will be divided amongst this team). The winning bidder will be able
to enjoy some amazing fishing with very experienced guides and accommodation at Larry McCarthy's famous Lodge. 2020 season by
arrangement. Early booking advised.

Lot No. 81        Donated by Vartry Anglers Conservation Club                                    Guide Price £220 (Starting Price £150)
Two nights' sea trout fishing for 2 rods on the River Vartry, Co. Wicklow – one of the very best but little-known sea trout rivers in
Ireland, less than an hour from Dublin airport. Includes a guide from the club. Further nights of fishing can be arranged at an additional
cost and the club will be more than happy to help the winner find suitable accomodation. Date by arrangement, July-Oct 2020.

Lot No. 82        Donated by Rossinver Fishery                                                      Guide Price £40 (Starting Price £20)
One day for 2 rods for salmon and trout in Rossinver Fishery, on Lough Melvin, Co Leitrim. Lough Melvin is famous for having three
genetically distinct trout: gillaroo, sonaghan and ferox. Boat and engine included. 2020 season by arrangement. A ghillie may be available
at no additional charge on some dates.

Fishing in Wales
Lot No. 83        Donated by Tony Richards and Nevern Angling Association                        Guide Price £600 (Starting Price £450)
One week, 20-27 June 2020, for 2 rods sea trout and salmon fishing on the River Nevern in Pembrokeshire, including self-catering
cottage accommodation. The Nevern is a well-kept secret compared to its famous near neighbour, the River Teifi. Sea fishing for bass
and mullet and stillwater rainbow trout fishing also available. The cottage is in the beautiful coastal village of Newport and sleeps 4
(one double and one twin bedroom) so non-angling partners are welcome to come and enjoy a seaside holiday with sandy beaches or
birdwatching or walking the coastal path close to the cottage. The cottage is family-owned so you will need to clean before leaving and
bring your own bedlinen and towels. N.B. These are fixed dates and cannot be changed.

Lot No. 84        Donated by Gareth Jones                                                        Guide Price £400 (Starting Price £200)
One day for 1 rod fishing for trout on either a private and much sought-after beat of the River Usk between Bwlch and Brecon or a
reservoir in the Brecon Beacons. Hosted by Gareth Jones, Sales Director of Airflo and medal winner in both World and Commonwealth
fly fishing championships. Gareth is an expert angler on rivers and large stillwaters. The fishing will certainly not be easy so best suited
to someone with a good level of experience. Date by arrangement, 2020 season.

Lot No. 85        Donated by ISCA Angling Club                                                   Guide Price £250 (Starting Price £200)
One day's guided salmon fishing for 2 rods on the ISCA Angling Club fisheries on the River Usk. Club rules require salmon to be
released. May and June usually provide the cream but fish can be taken in any month given reasonable conditions. The lowest beat
provides chrome-bright fish, fresh from the sea. Fishing depends on tide times and height. The upper beats are best after rain. Your guide,
Brian Press, has fished the Usk for over 45 years and has intimate knowledge of these waters which are not available on day tickets. Trout
fishing also available. The wild trout on the upper beats average about ¾lb with some of 2lb or more. Date by arrangement, 2020 season.

Lot No. 86        Donated by Dr Stephen Marsh-Smith OBE                                          Guide Price £240 (Starting Price £120)
One day for 2 rods on the Gromain, Middle or Rectory beats on the Upper Wye, fishing for salmon, trout or grayling. This is a highly
productive beat. Stephen Marsh-Smith is Director of Afonydd Cymru and founder of the Wye & Usk Foundation and these are his
'home beats', around 6 miles upstream of Hay-on-Wye. The owner will show the winning bidder around if present on the day. Date by
arrangement, 2020 season.

Lot No. 87        Donated by Nigel Hudson                                                        Guide Price £225 (Starting Price £175)
A weekend's trout or grayling fishing on the Welsh Dee with bushcraft fly-fisher Nigel 'Fennel' Hudson. Known for his articles on
rewilding fly fishing in the Flyfishers' Journal, you will stay in a heated tipi, cook over a fire and enjoy wild fishing in glorious surroundings.
Lot also includes a signed copy of Nigel's new book, Fly Fishing.

10                                                                                                Fishing in Scotland / Fishing in Ireland / Fishing in Wales
Lot No. 88         Donated by Gwent Angling Society and Mark Roberts                         Guide Price £180 (Starting Price £90)
One day for 2 rods to fish the Gwent Angling Society waters, which total 15 miles on the rivers Wye, Usk, Sirhowy and Llynfi. Salmon,
trout and grayling are all possible targets. The five beats on the River Usk near Abergavenny are known to hold large wild fish. This is a
rare opportunity for a non-member to access excellent beats run by a conservation-minded club. 2020 season.

Lot No. 89         Donated by Lee Evans                                                      Guide Price £160 (Starting Price £80)
One day with lunch, or two evenings, for 1 rod on a private syndicate beat of the Middle Usk, guided by Lee Evans, local fisherman and
Level 2 qualified angling coach. The Usk is famed for its early season trout and hatches of Large Dark Olives, March Brown and Grannom.
Some expertise wading and fishing in medium/large river required to get the most out of the day. Date by arrangement, 2020 trout season.

Lot No. 90         Donated by Bala & District Angling Association                            Guide Price £150 (Starting Price £90)
One day for 2 rods fishing for grayling on the Welsh Dee. Meet your guide, Noel Hulmston, at 9am for a bacon sandwich and coffee.
Waders, wading staff required and a reasonable level of fitness. Lunch at the Bryntirion Inn included. Date by agreement, 2020 season.

Lot No. 91         Donated by Llyn Guides                                                    Guide Price £150 (Starting Price £80)
One day for 2 rods fishing for trout and perhaps Arctic char on Llyn Cowlyd. Meet your guide, Noel Hulmston, at 9.30am in Betws
y Coed, North Wales. Waders required and a reasonable level of fitness for working around the lake. Picnic lunch provided. Date by
agreement, 2020 season.

Lot No. 92         Donated by John Wheeldon                                                  Guide Price £150 (Starting Price £75)
Two nights'/days' sea trout fishing for 2 rods on the Plas Madoc beat of the River Conwy in North Wales. Possibility of salmon.
Approximately 2 miles of double-bank fishing with four or five good sea trout pools. The best sea trout fishing is from mid-June to
late-July. Other syndicate members may fish at the same time. The donor will give directions and advice on tides, pools and local
accommodation if required. Dates by agreement but must be taken before the end of August 2020.

Lot No. 93         Donated by Llanbrynmair & District Angling Club                           Guide Price £120 (Starting Price £80)
One day for 2 rods fishing Llyn Gwyddior, a 25-acre lake high above the village of Llanbrynmair, Mid Wales. Access is via forest tracks
with spectacular views during the journey. A good fish is about a pound, with some over 2lb. Includes use of one of the club's boats. An
electric trolling motor (not supplied) may be used. The lake can also be fished from the bank. A 4x4 vehicle is required for the steep
descent to the boat and in wet weather. Best in summer. 2020 season.

Lot No. 94         Donated by Rhyl & St Asaph Angling Association                            Guide Price £120 (Starting Price £70)
One day for 2 rods fishing for brown trout, sea trout and salmon on the Rhyl & St Asaph Angling Association beats of the Rivers Clwyd,
Elwy and Aled. The Association has 20 miles of fishing within easy reach of the North West of England. These beats are well-known for
their sea trout and fish in excess of 10lb are caught each year. Advice on where to fish, tactics, etc will be given by a committee member.
Migratory licence required if sea trout or salmon are targeted. 2020 season.

Lot No. 95         Donated by Rhyl & St Asaph Angling Association                            Guide Price £120 (Starting Price £70)
As per Lot No. 94

Lot No. 96         Donated by Bala & District Angling Association                            Guide Price £120 (Starting Price £60)
One day for 2 rods fishing for grayling on the Welsh Dee near Bala, accompanied by a club member. Wading can be tricky so bring a
wading staff. Grayling up to 3lb have been caught on the club's sections of the Dee. Bacon sandwich breakfast and lunch at the Bryntirion
Inn included. 2020/21 grayling season. Date by arrangement and subject to river levels.

Lot No. 97         Donated by Merthyr Tydfil Angling Association                             Guide Price £120 (Starting Price £60)
Three days for 2 rods fishing the waters of the Merthyr Tydfil Angling Association, South Wales including the Rivers Usk, Taff, Taf
Fechan and Tarrell. The club has a wide range of fishing, from small wild streams to large rivers and stillwaters. 2020 season.

Lot No. 98         Donated by Merthyr Tydfil Angling Association                             Guide Price £120 (Starting Price £60)
As per Lot No. 97

Lot No. 99         Donated by Denise Ashton                                                  Guide Price £120 (Starting Price £60)
One day for 2 rods to fish the upper River Usk between Sennybridge and Brecon accompanied by Denise Ashton of the Wild Trout Trust.
The Usk here is a medium-sized river with lots of features – pools, riffles and waterfalls. The fish are often spooky but are a decent size
and will rise well, especially early in the season. The March Brown and Large Dark Olive hatches in the middle of the day in late March
and April can provide bursts of fast and furious activity. Date by arrangement, 2020 trout season.

Fishing in Wales                                                                                                                         11
Lot No. 100        Donated by Justin Connolly                                                                   Guide Price £120 (Starting Price £60)
A 2-hour casting lesson with GAIA qualified instructor, Justin Connolly on the River Usk near Gilwern, Abergavenny. Salmon or trout
at an advanced level including slack line and spey casts for either discipline. Casting solutions to catch those hard-to-get-at fish and
different fishing methods to fool them. The lesson will be tailored to your needs, wishes and ability. 2020 season.

Lot No. 101        Donated by Llyn Guides                                                                       Guide Price £100 (Starting Price £60)
One day for 2 rods fishing a mountain lake near Bala. Meet your guide, Noel Hulmston, at 9am in Bala, North Wales. You will be taken
by your host to the lake to fish for wild brown trout. Waders required and a reasonable level of fitness for working around the lake. Lunch
provided. Date by mutual agreement, 2020 season.

Lot No. 102        Donated by Vale of Clwyd Angling Club                                                         Guide Price £90 (Starting Price £50)
One day for 2 rods sea trout fishing on 15 miles of the River Clwyd, one of Wales's top sea trout rivers, between St Asaph and Ruthin. The
club secretary will advise on river conditions, suitable flies, fishing methods, local catering and accommodation. 2020 season.

Lot No. 103        Donated by Vale of Clwyd Angling Club                                                         Guide Price £90 (Starting Price £50)
As per Lot No. 102

Lot No. 104        Donated by Vale of Clwyd Angling Club                                                         Guide Price £90 (Starting Price £50)
One day for 2 rods fishing 15 miles of the River Clwyd between St Asaph and Ruthin for wild brown trout. The club secretary will advise
on river conditions, suitable flies, fishing methods, local catering and accommodation. 2020 season.

Lot No. 105        Donated by Llyn Guides                                                                        Guide Price £90 (Starting Price £45)
An afternoon and evening session for 2 rods fishing with flies, lures or spinners for bass on the Llyn Peninsula in North Wales. Catch
& release preferred. Dates to be determined by tides and weather. The plan is to meet for lunch, fish from the rocks in the afternoon
followed by tea, then an evening session fishing the rising tide from the beach. Autumn/winter 2020/21.

Lot No. 106        Donated by Adrian Nash                                                                        Guide Price £90 (Starting Price £45)
One day for 1 rod fishing for wild brown trout and grayling on the River Ewenny in South Wales guided by Adrian Nash. Dry-fly and
(most effective) nymph fishing. Catch & release, barbless hooks. 6-8ft, 3-wt rod. 2020 season.

Lot No. 107        Donated by Dwr Cymru Welsh Water                                                              Guide Price £80 (Starting Price £40)
One day for 1 rod fishing for pike from a boat, trolling on Llyn Brenig, North Wales on the opening day of the pike season, 1 Nov 2020
(date subject to change). 8am breakfast at the Brenig centre where you will be met by your guide and boatman for the day, Noel Hulmston
plus a second rod. Pike of 28lb have been caught on the first day of the season. Catch & release.

Lot No. 108        Donated by Merthyr Tydfil Angling Association                                                 Guide Price £60 (Starting Price £40)
Two permits to fish on four weekends of your choice (Fri-Sun) or four weekday blocks of any three days (Mon-Fri) to fish the waters of
Merthyr Tydfil Angling Association, South Wales for trout and salmon, Rivers Usk, Taff, Taf Fechan and Tarrell. The club has a wide
range of fishing, from small wild streams to large rivers and stillwaters. 2020 season.

Lot No. 109        Donated by Merthyr Tydfil Angling Association                                                 Guide Price £60 (Starting Price £40)
As per Lot No. 108

Lot No. 110        Donated by Seiont, Gwyrfai & Llyfni Fishing Society                                           Guide Price £50 (Starting Price £30)
One day for 2 rods, to fish any (or all) of the club's lakes: Cwellyn, Nantlle, Padarn, Dywarchen. Fishing in the heart of Snowdonia.
Includes use of a boat. 2020 trout season.

Lot No. 111        Donated by Seiont, Gwyrfai & Llyfni Fishing Society                                           Guide Price £50 (Starting Price £30)
A morning (3 hours) for 1 rod of guided fishing from a boat for Arctic char on Llyn Padarn in the heart of Snowdonia. 2020 season.

Fishing in England – South West
Westcountry incuding Wiltshire/Hampshire Avon, Cornwall, Devon, Somerset, Dorset, Wiltshire, Gloucestershire

Lot No. 112        Donated by Salisbury & District Angling Club                                               Guide Price £500 (Starting Price £250)
Two days for 2 rods on the Salisbury & District's waters. A rare opportunity for non-members to fish its extensive waters with one day
guided by Alex Jardine. Alex was a member of the England Youth Team, is excellent company and very willing to share his expertise
in traditional and new techniques. He is a member of SADAC and these are his 'home' waters. The fishing includes beats on the Avon,
Wylye, Nadder, Bourne and Ebble – some of the very best Wessex chalkstream beats and you may fish the Mayfly. There is normally no
guest access to these beats (other than Amesbury) during the Mayfly. 2020 season.

12    Fishing in Wales / Fishing in England – South West (Westcountry incuding Wiltshire/Hampshire Avon, Cornwall, Devon, Somerset, Dorset, Wiltshire, Gloucestershire)