BLACK HISTORY MONTH 2018 - www.brookes.ac.uk/ blackhistorymonth - Oxford Brookes University
Page content transcription
If your browser does not render page correctly, please read the page content below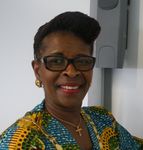 Welcome
from Professor Anne-Marie Kilday
PRO VICE-CHANCELLOR (STUDENT & STAFF EXPERIENCE)
CHAIR OF BROOKES RACE EQUALITY ACTION GROUP

                                              I am delighted to invite all members of
                                              Oxford Brookes and the wider local
                                              community to join us in celebrating
                                              Black History Month 2018. We aim to
                                              raise awareness across the University
                                              and beyond of the past, present and
                                              future contribution of Black communities
                                              to our social, economic, political,
                                              cultural and intellectual life in the UK.

Brookes' programme for Black History Month goes "Beyond a Month..." to link with
our wider race equality agenda, connect with the development of our Black and
Minority Ethnic (BME) Staff Network, and give increased positive profile and visibility
to the experience of our BME staff and students.

Black History Month especially promotes knowledge and awareness across all
communities of the experience and contribution of Black people of African and African
Caribbean heritage to British and global society. Join us as we look back at the history
as well as looking forward to the future in creating a society that works for all.

This guide lists events which will be happening here at Oxford Brookes University
and across the city, and includes a range of information and links to other
resources. We hope you find this useful and welcome future contributions and ideas
for developing our work for Black History Month: Beyond a Month...
Calendar of events
October 2018
 2                   4                   5
 BHM Drop in        BHM Drop in          The Windrush Years: Next Generation
 Harcourt Hill      Headington           Exhibition running from Saturday 6 October 2018
 Campus             Campus               to Saturday 12 January 2019

 8                  9                    10                            11
 BHM Drop in        Rev Dr               Black History Month           Ideas Cafe: What is
 Wheatley           Robert Bates:        Lunchtime session             'white fragility'?
 Campus             Prejudice            Swindon Campus
                                                                       OBU Documentary
                    in the Harry
                                         Self-Care Workshop            Club: Being Blacker
                    Potter novels

 16                 17                                                 20
 Lunchtime Staff    Afua Hirsch: BRIT (ish)... Where are you           Commemoration and
 Showcase           really from?                                       Controversy: Memory
                    Professor Rebecca Surender: Learning               and Politics since 1918
 Dr Kehinde
 Andrews            and sharing what works for progressing
                    and embedding race equality

 23                        24                   25                            29
 Cecilia Anim CBE: My      Dr Victoria          Dr Olivette Otele             Dr David Ellis:
 journey from Ghana to     Showunmi:            and Dr Miranda                Welcome
 RCN President             Facilitated          Kaufmann: Telling             Home:
 Professor Ann             discussion           Their Stories –               Narratives of
 Phoenix: University                            Celebrating Black             Arrival from
 of Oxford/BME Staff                            History Month                 the Windrush
 Network Black History                                                        generation
 Month Lecture

 31    Jay Bernard: 'Surge' – Performing and evolving a text in flux

Throughout October: Dreams and Legacies exhibition and space to think The Lab
(next to the Glass Tank and Abercrombie Cafe) Abercrombie Building, Headington Campus

• OBU open lectures and performance          • OBU Talks, workshops and discussions
• Events around Oxford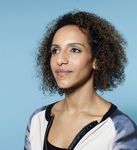 Welcome                                       Black
from Sobia Afridi                             History
BROOKES BRIDGES
MANAGER
CHAIR OF THE BROOKES
                                              Month
BLACK AND MINORITY
ETHNIC STAFF NETWORK
                                              in the UK
                                              Akyaaba Addai Sebo is widely regarded
I would like to add my welcome as Chair
                                              as the instigator of Black History Month
of the Black and Minority Ethnic (BME)
                                              in the UK. Addai worked with Ken
Staff Network. It is a privilege to have
                                              Livingstone at the Greater London
this role. This is an opportunity for staff
                                              Council (GLC) as coordinator of Special
to come together and support each
                                              Projects. The first UK event was held
other. We discuss ideas of what we
                                              on 1 October 1987, when the GLC
would like to see at Brookes for BME
                                              hosted Dr Maulana Karenga from the
staff and this group has helped to shape
                                              US to mark the contributions of Black
the Black History Month programme
                                              people throughout history. Addai
that is coming up. If you wish to get
                                              began thinking about celebrations of
involved please do come along.
                                              Black history, and drew up a plan to
The BME Staff Network aims to be a            recognise the contributions of African,
safe and inclusive space for all self-        Asian, Caribbean and Arab people to
defining BME staff, to support autonomy       the economic, cultural and political life
and enhance visibility and voice for          in London and the UK. Since 1987 was
BME staff in the university community.        also part of African Jubilee Year, other
The group meets regularly and shares          boroughs began to formally institute a
information with members, organises           Black History Month in the UK.
events and activities, promotes career
                                              The placing of Black History Month
progression and supports engagement
                                              in October at the beginning of a new
with university policy development.
                                              academic year can instil pride and
For more information and details of next      identity into young Black learners. The
meetings contact:                             month is also significant within the
Sobia Afridi safridi@brookes.ac.uk or         African cultural calendar because the
Beverly Sesay bsesay@brookes.ac.uk            autumn equinox in Africa coincides

4 | Black History Month 2018                                                 calendar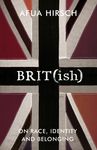 Black History Month is a celebration of
                                           the magnificence of cultural diversity
                                           and the enriching value in peaceful
                                           co-existence. To the African mind, to
                                           achieve harmony both the black and
                                           white keys of the organ must be in tune."

                                           www.blackhistorymonth.org.uk/
                                           article/section/30th-anniversary/black-
                                           history-month-discussion-paper-3

with the harvest period, and is a time     The significance of 2018 as the 70th
of plenty. October is also a period of     anniversary of the arrival of the Windrush
tolerance and reconciliation in African    in Tilbury Docks provides context for
culture. Black history is therefore a      many events this year and brings home
reconnection with the African source,      awareness of the experiences of the
hence the Black History Month symbol       Windrush generation in the UK at the
of Sankofa – learning from the past –      present time. 2018 is also the 70th
with the benefit of hindsight.             anniversary of the founding of the NHS
                                           and the 50th anniversary of the 1968
Sankofa is an Adinkra symbol used by       Race Relations Act.
the Akan people of Ghana, the symbol
illustrates a mythical bird, which holds   The Black History Month national
an egg representing the future in its      website hosts extensive resources,
beak. The bird moves forwards while        commentary and listings of events
looking backwards to the past.             taking place across the country.
                                           www.blackhistorymonth.org.uk
A discussion paper from Akyaaba
Addai-Sebo on the occasion in              Local community information is
2017 of the 30th anniversary of the        available through the African and
establishment of Black History Month       African Caribbean Kultural Heritage
(UK) is hosted on the national Black       Initiative (ACKHI) http://ackhi.org
History Month website.
                                           The Windrush Years: Next Generation
"Black History Month seeks to extend       Community Exhibition runs from
the boundaries of freedom and justice      Saturday 6 October 2018 to 12 January
in the history of Black presence and       2019 in the Museum of Oxford, Oxford
experience in this our United Kingdom.     Town Hall, St Aldates, Oxford, OX1 1BX.

   calendar                                                                       5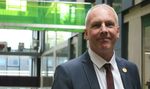 Brit (ish)...
Where are you really from?

AFUA HIRSCH
                                           'Brit(ish)' is about a search for identity.
                                           It is about the everyday racism that
                                           plagues British society. It is about our
                                           awkward, troubled relationship with our
                                           history. It is about why liberal attempts
                                           to be 'colour-blind' have caused more
                                           problems than they have solved. It is
                                           about why we continue to avoid talking
                                           about race.

                                           Afua's personal and provocative
                                           investigation explores a very British
                                           crisis of identity. We are a nation in
                                           denial about our past and our present.
                                           We believe we are the nation of
                                           abolition, but forget we are the nation
                                           of slavery. We are convinced that
                                           fairness is one of our values, but that
                                           immigration is one of our problems.

DATE          Wednesday 17 October 2018                                       TICKETS
TIME          6pm
                                                                                FREE
VENUE         John Henry Brookes Lecture Theatre
              Headington Campus

6 | Open Lectures and Performance Events                                    calendar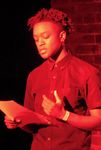 Afua Hirsch is a writer and broadcaster. Brit(ish) is her first book and was awarded a
RSL Jerwood Prize for Non-Fiction.

   calendar                                      Talks, workshops and discussions | 7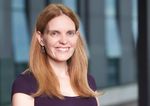 My journey from Ghana
to RCN President
CECILIA ANIM CBE
PRESIDENT OF ROYAL COLLEGE OF NURSING
Cecilia shares her experiences as the      Cecilia originally trained as a midwife
first BME President of the Royal College   in Ghana, where she worked before
of Nursing; her inspiration throughout     moving to the UK and qualifying as
her four decades in the NHS; and the       a nurse in 1977. Cecilia works as a
challenges and opportunities facing a      clinical nurse specialist in sexual and
new generation of nursing staff.           reproductive health at the Margaret
                                           Pyke Centre in London and specialises
Dr Cecilia Akrisie Anim is the President   in family planning and aspects of
of the Royal College of Nursing (RCN).     women's health with a particular interest
The RCN is the voice of nursing across     in menopause and public health issues.
the UK and the largest professional
union of nursing staff in the world.       Cecilia's awards include CBE in
                                           2016, Honorary Doctorates from the
Cecilia was elected as President in 2015   Universities of Bradford (2016) and
and re-elected in 2017, after serving      Nottingham (2017), UN African Women
two terms as Deputy President (2010 -      of Excellence Award 2015, long service
2014). Prior to this Cecilia was an RCN    award for over 30 years' commitment to
Steward for 19 years and a Health and      the NHS.
Safety representative for 17 years. She
is the first BME president of the RCN.

DATE           Tuesday 23 October 2018                                      TICKETS
TIME           6pm
                                                                              FREE
VENUE          John Henry Brookes Lecture Theatre
               Headington Campus

8 | Open Lectures and Performance Events                                  calendar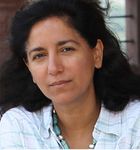 www.nursingtimes.net/anim-elected-as-royal-college-of-nursings-first-black-
president-/5076505.article

   calendar                               Talks, workshops and discussions | 9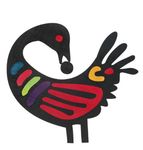 'Surge'
Performing and evolving a text in flux

JAY BERNARD
                                            'Surge' is an award-winning multimedia
                                            project dealing with the 1981 New
                                            Cross 'massacre', a fire at a birthday
                                            party in south London which killed
                                            thirteen young black people.

                                            Inspiration for the piece, initially called
                                            'Surge: Side A', came from Jay's
                                            residency at the George Padmore
                                            Institute, a research centre in London
                                            for black history, and they continue to
                                            develop the work.

                                            "(S)tartling and fresh and unique...
                                            a moving and powerful struggle for
                                            validation in the Black British community,
                                            and the poet's own clarification of
                                            identity" – Judges of the 2017 Ted
                                            Hughes Prize for New Work in Poetry.

DATE          Wednesday 31 October 2018                                         TICKETS
TIME          6pm
                                                                                   FREE
VENUE         John Henry Brookes Lecture Theatre
              Headington Campus

10 | Open Lectures and Performance Events                                      calendar
Jay Bernard is from London and works as a writer and film programmer at BFI
Flare (London's LGBTQ+ film festival). 'Surge: Side A' was produced by Speaking
Volumes and performed at the Roundhouse as part of The Last Word Festival 2017
for which Jay won the 2017 Ted Hughes Prize.

   calendar                                 Talks, workshops and discussions | 11
Drop in
Information and conversation on
Black History Month activities

HARCOURT HILL CAMPUS                    Lunchtime open session
DATE Tuesday 2 October 2018             for Black History Month
TIME  10.30 to 11.30am
VENUE Westminster Square                SWINDON CAMPUS
                                        Refreshments available

HEADINGTON CAMPUS                       DATE     Wednesday 10 October 2018
DATE     Thursday 4 October 2018        TIME     12 noon to 2pm
TIME     11am to 12 noon
                                        A celebration of the contribution of
VENUE Abercrombie Lab space
                                        black and minority ethnic communities
      (next to Glass Tank and Cafe)
                                        to the NHS and the historical and
                                        ongoing health of the UK.
WHEATLEY CAMPUS                         All welcome to drop in!
DATE Monday 8 October 2018
TIME  12 noon to 1pm                    Contact: Carol Hall
VENUE Wheatley Refectory/Hub            chall@brookes.ac.uk

12 | Talks, workshops and discussions                                calendar
Throughout October
Dreams and Legacies exhibition
and space to think

                                                        Picture
                                                        POSITIVE: CHAIRS AND
                                                        LADDERS GAME
                                                        by Hannah Wilmshurst

The Lab (next to the Glass Tank and
Abercrombie Cafe) Abercrombie Building
Headington Campus

A space to meet and view the Oxford Brookes Poetry Centre's poetry and
photography exhibition "Dreams and Legacies" and the video "Our Take On It",
featuring student responses to Martin Luther King's "I have a dream" speech.
www.brookes.ac.uk/poetry-centre/projects/black-history-month
Our Take on it:
www.youtube.com/watch?v=dG3rqegPPF0&feature=youtu.be&t=20s

   calendar                                  Talks, workshops and discussions | 13
Prejudice in the Harry Potter novels
Lunchtime discussion session

REV DR ROBERT BATES, CHAPLAIN, HARCOURT HILL
This event is open to everyone – all are welcome

Contact Robert Bates: rgbates@brookes.ac.uk

DATE           Tuesday 9 October 2018
TIME           12.40 to 1.10pm
VENUE          Chapel, Harcourt Hill Campus

Self-Care Workshop
Keeping well at University
                              Managing your wellbeing; how to deal with the
                              challenges and stresses of life.

                              This interactive workshop, facilitated by the Black
                              Women's Forum UK, will provide an opportunity to
                              think about your work/life balance, discover resources
                              around the University and gather helpful tips of self-
                              care strategies.

                              Lunch will be provided • Open to all

                              Contact Beverly Sesay for more information:
                              bsesay@brookes.ac.uk

DATE           Wednesday 10 October 2018                                      TICKETS
TIME           12 noon to 1pm
VENUE          Union Gallery, Headington Campus                                 FREE

14 | Talks, workshops and discussions                                        calendar
Ideas Cafe
What is 'white fragility'?
                           All voices and views are welcome.

                           Rev Kate Harford: kate.harford@brookes.ac.uk

                           No need to book
                           www.brookes.ac.uk/students/wellbeing/
                           chaplaincy/whats-on/ideas-caf%C3%A9/

DATE           Thursday 11 October 2018
TIME           5 to 6.30pm
VENUE          Multifaith Chaplaincy, Buckley Building Headington Campus

OBU Documentary Club:
Being Blacker
                           Being Blacker offers a particular understanding
                           of both the challenges and triumphs of family and
                           community togetherness, as well as a unique insight
                           into being black in Britain in 2018.

                           The film tells the story of renowned reggae record shop
                           owner and music producer Blacker Dread, his extended
                           family, friends and the wider Brixton community.

DATE           Thursday 11 October 2018                                   TICKETS
TIME           7 to 9pm
VENUE          John Henry Brookes Lecture Theatre                           FREE
               Headington Campus

   calendar                                 Talks, workshops and discussions | 15
Brookes Union
                              Events
Rum and Reggae: Award-Winning Scratchylus
                              Brookes Union invite you to step into the story and
                              experience this immersive Windrush Anniversary
                              Performance.
                              www.brookesunion.org.uk/events/black-history-
                              month-windrush-anniversary-performance-award-
                              winning-artist-scratchylus

DATE           Monday 15 October 2018
TIME           5pm - 8pm
VENUE          Union Square, John Henry Brookes Building,
               Headington Campus

Guest Speaker: Dr Kehinde Andrews
                              Brookes Union is visited by one of Britain's most highly
                              acclaimed Black educators, touring with his new
                              book, Back to Black: Retelling Black Radicalism for
                              the 21st Century.
                              www.brookesunion.org.uk/events/black-history-
                              month-dr-kehinde-andrews

DATE           Tuesday 16 October 2018
TIME           4pm - 5.30pm
VENUE          Union Square, John Henry Brookes Building,
               Headington Campus

16 | Talks, workshops and discussions                                       calendar
Anti-Slavery Day - Addressing Current Challenges
in the Public and Private Sectors
                            Oxford Brookes Business School in conjunction with
                            Oxford Brookes Students' Union is delighted to invite
                            you to a special open event on International Anti-
                            Slavery Day. This multi-sector and multi-stakeholder
                            event will address current challenges faced and
                            initiatives undertaken by public, private and third-
                            sector organisations.

DATE           Thursday 18 October                                         TICKETS
TIME           2pm - 8.30pm
VENUE          Union Square, John Henry Brookes Building,                     FREE
               Headington Campus

Film Screening: Hidden Figures (2016)
                            Join Brookes Union and the Oxford Brookes
                            Feminist Society for a free screening of Hidden
                            Figures – the popcorn is on us.
                            Hidden Figures tells the incredible untold story of
                            Katherine Jonson (Taraji P. Henson), Dorothy Vaughan
                            (Octavia Spencer) and Mary Jackson (Janelle Monae)
                            – brilliant African-American women working at NASA
who served as the brains behind the launch into orbit of astronaut John Glenn, a
stunning achievement that turned around the Space Race.
www.brookesunion.org.uk/events/black-history-month-hidden-figures-ft-
feminist-society

DATE           Friday 19 October
TIME           6.30pm - 9pm
VENUE          Union Square, John Henry Brookes Building,
               Headington Campus

   calendar                                  Talks, workshops and discussions | 17
Lunchtime Staff
Showcase

Come along and learn about projects, research, initiatives and community and
voluntary activity of Brookes staff.

Lunch will be provided

Organiser: BME Staff Network
Contact Beverly Sesay: bsesay@brookes.ac.uk
or Jane Butcher jane.butcher@brookes.ac.uk

DATE           Tuesday 16 October 2018                                   TICKETS
TIME           12 noon to 2pm
                                                                           FREE
VENUE          Green Room and Music Room,
               Headington Hill Hall, Headington Campus

18 | Talks, workshops and discussions                                   calendar
Lunchtime roundtable
conversation
Learning and sharing what works for
progressing and embedding race equality

PROFESSOR REBECCA SURENDER
UNIVERSITY OF OXFORD ADVOCATE FOR DIVERSITY & PRO
VICE-CHANCELLOR

                         Professor Surender led the University of Oxford
                         Self Assessment Team for their successful award
                         under the Advance HE Race Equality Charter (REC).
                         Rebecca meets with the Oxford Brookes Race Equality
                         Action Group, BME Staff Network and other Brookes
                         colleagues engaged on the Race Equality agenda.

                         The session will enable discussion of lessons learned
                         from the Race Equality Charter process, sharing ideas
                         for what works on engagement, positive action and
                         ensuring ownership and delivery of actions and initiatives.

                         Attendance by invitation of Professor Anne-Marie Kilday,
                         PVC for the Student and Staff Experience and Chair of
                         Oxford Brookes Race Equality Steering Group.

                         www.gtc.ox.ac.uk/people/gtc-fellowship/
                         gb-fellows/276-rebecca-surender.html

DATE           Wednesday 17 October 2018
TIME           12 noon to 2pm
VENUE          JHB 403, Headington Campus

   calendar                                Talks, workshops and discussions | 19
Welcome Home
Narratives of Arrival from the Windrush
generation

DR DAVID ELLIS
INTERIM PVC DEAN OF THE FACULTY OF HUMANITIES AND
SOCIAL SCIENCES
The session will explore the sentiments      ER Braithwaite that represented the
and experiences of Caribbean migrants        migrant experience in fictional form for
popularly known as the Windrush              a largely white British readership. In
generation. It will describe the reactions   the second part of the session Dave
they encountered from Britain's white        will look at narratives that deal explicitly
population and their own troubled            with the black experience in Oxford
sense of belonging to a nation that they     drawing upon autobiographical work by
had not previously encountered in its        Mervyn Morris and Caryl Phillips and
physical reality.                            (hopefully) more modern day accounts
                                             under current collection. Central to
Dave Ellis will begin by outlining some      the session will be the question of
of the historical drivers that lead to       'home' and belonging as it has been
postwar migrations and draw upon             narrated by the writers of the Windrush
some of the now seminal novels               generation and those who have come
from writers such as Sam Selvon,             after them.
George Lamming, AG Bennett and

DATE           Monday 29 October 2018                                           TICKETS
TIME           6 to 7pm
                                                                                   FREE
VENUE          John Henry Brookes Lecture Theatre
               Headington Campus

20 | Talks, workshops and discussions                                          calendar
Alongside his faculty role Dave writes and teaches on contemporary fiction and theory
and on the growth of black British writing from the 1950s to the present day. He is also
concerned with issues of widening participation and inclusive curriculum design.

   calendar                                      Talks, workshops and discussions | 21
Events around Oxford

University of Oxford/ BME Staff Network
Black History Month Lecture

PROFESSOR ANN PHOENIX
INSTITUTE OF EDUCATION, UCL, LONDON
                                     Professor Phoenix will be speaking on:
                                     Destabilising identities at home: Racialisation
                                     and Intersectionality in a Brexit-Windrush
                                     landscape.

                                     Ann Phoenix is Professor of Psychosocial
                                     Studies at the Institute of Education, University
                                     College London. Her research interests include
                                     motherhood, social identities, young people,
                                     racialisation and gender.

                                     www.admin.ox.ac.uk/eop/race/bhm/

On Wednesday 24 October 2018 there will also be a facilitated discussion following
the University of Oxford Black History Month Lecture with Dr Victoria Showunmi
from Maynooth/IOE.

Contact the University of Oxford BME Staff Network: bubbladmin@eng.ox.ac.uk

DATE          Tuesday 23 October 2018
TIME          5.30pm
VENUE         Pichette Auditorium, Pembroke College,
              Pembroke Square, OX1 1DW

22 | Events around Oxford                                                   calendar
Oxford University Hospitals NHS Foundation
Trust celebrates Black History Month

                             Talks, quiz and a bring-and-
                             share meal.

                             Mary Seacole: Her life and
                             achievements
                             TREVOR STERLING
Image provided by National   CHAIR OF THE MARY SEACOLE TRUST
Library of Jamaica

                             Inclusive Leadership
                             in the NHS
                             WENDY IRWIN
                             HEAD OF EQUALITY AND DIVERSITY, RCN

For more information email Thomas.Snipe@ouh.nhs.uk

DATE             Friday 12 October 2018
TIME             4pm
VENUE            Tingewick Hall, John Radcliffe Hospital

   calendar                                         Events around Oxford | 23
Telling Their Stories:
Celebrating Black History Month
DR OLIVETTE OTELE AND DR MIRANDA KAUFMANN

                                                                               Dr Olivette Otele and Dr Miranda Kaufmann explore
                                                                               the historical presence and absence of Black
                                                                               individuals and communities in the UK. The speakers
                                                                               will focus on Black History in the UK from the
                                                                               Elizabethan period onwards.
                         Telling Their Stories:
                           All History
            Celebrating Black  welcome Month
          Telling Their Stories:
    Celebrating Black History Month
                            Dr Olivette Otele and Dr
                            Miranda Kaufmann explore
                            the historical presence and                     Dr Olivette
                                                                               Contact:Otele  and Dr
                                                                                         university.church@ox.ac.uk
                            absence of Black individuals
                            and communities in the UK.                      Miranda Kaufmann explore
 Thursday 25th October
 19:30
 Old Library
                                                                            the historical presence and
 Tickets free through Eventbrite
                                            +44(0)1865 279 111
                                            universitychurch@ox.ac.uk
                                            www.universitychurch.ox.ac.uk
                                                                            absence of Black individuals
                                                                            and communities in the UK.

  Thursday 25th October
  19:30
DATE
  Old Library    Thursday 25 October 2018                                                                                   TICKETS
  Tickets free through Eventbrite
TIME             7.30pm                  +44(0)1865 279 111
                                         universitychurch@ox.ac.uk                                                            FREE
VENUE            Old Library, University Church,             High Street
                                         www.universitychurch.ox.ac.uk

                 Oxford (Entrance via Radcliffe Square)

Eucharist for Black History Month
REV SHEMIL MATHEW

DATE                               Sunday 28 October 2018
TIME                               10.30am
VENUE                              University Church of St Mary the Virgin
                                   High Street, Oxford, OX1 4BJ

24 | Events around Oxford                                                                                                 calendar
The Windrush Years: Next Generation
                          Visit our Caribbean living room exhibition and find out
                          about the experiences of the Windrush with the voices
                          of local people, costumes from BKLUWO and artwork
                          inspired by lived experiences.

                          www.oxford.gov.uk/events/event/503/the_
                          windrush_years_next_generation

DATE           Saturday 6 October 2018 to 12 January 2019
TIME           Monday to Saturday 10am to 5pm
VENUE          Museum of Oxford, Town Hall, St Aldates
               Oxford, OX1 1BX

Monarchies and Modernities in Africa:
The Legacies of Haile Selassie in the
Popular Imagination

DATE           Saturday 13 and Sunday 14 October 2018
VENUE          Oxford Institute of Anthropology Lecture Room,
               53 Banbury Road, Oxford OX2 6PF

   calendar                                            Events around Oxford | 25
Commemoration and Controversy:
Memory and Politics since 1918
A day of talks and discussion at Oxford University's Department for Continuing
Education.

PROFESSOR TOM BUCHANAN, DR MYFANWY LLOYD,
DR SIMUKAI CHIGUDU, DR CHERYL HUDSON,
DR MICHELE BARRATT
Cost £67 with refreshments  Lunch available  Concessions available

DATE          Friday 20 October 2018
TIME          10am to 5pm
VENUE         Rewley House, 1 Wellington Square, Oxford OX1 2JA

British Asian Histories
DR YASMIN KHAN, DR OLIVIA ROBINSON,
DR DAVID HOLLAND, DR SUMITA MUKHERJEE
Cost £67 with refreshments  Lunch available  Concessions available

DATE          Saturday 3 November 2018
TIME          10am to 5pm
VENUE         Rewley House, 1 Wellington Square, Oxford OX1 2JA

26 | Events around Oxford                                                 calendar
Groups and initiatives
at Oxford Brookes

BROOKES STUDENT AFRICAN CARIBBEAN SOCIETY
The ACS promotes African and Caribbean culture through a variety of events during
the academic year. In doing so, the ACS creates a community founded on the love
and appreciation of the culture for their members.

This society prides itself on enriching the lives of students by creating an
environment where students feel valued, included and well-represented. The
society provides both social and academic opportunities for networking, growth
and visibility for students at Oxford Brookes University.

www.brookesunion.org.uk/groups/african-caribbean-5521

BROOKES BME STAFF NETWORK
The network aims to be a safe and inclusive space for all self-defining BME
staff, to support autonomy and enhance visibility and voice for BME staff in the
University community. The group meets quarterly and shares regular information
with members, organises events and activities, promotes career progression and
supports engagement with University policy development.

Contact: info-bmestaff@brookes.ac.uk
www.brookes.ac.uk/staff/human-resources/equality-diversity-and-inclusion/
equality-networks/bme-staff-network/

   calendar                             Groups and initiatives at Oxford Brookes | 27
BAME STAFF ACTION GROUP AND DIVERSIFYING
THE CURRICULUM
The BME/BAME staff action group is led by teaching and professional services
staff and collaborates with Brookes students in a wide range of activities associated
with Diversifying the Curriculum. The group welcome contributions from staff and
students to highlight how people at Brookes are responding to the call to diversify
the curriculum.

The work of the group includes the new Upstream Newsletter. A special issue 4
is being published featuring student voices and perspectives responding to the
question: "What does BHM mean to you?"

Contact Mariama Sheriff msheriff@brookes.ac.uk
https://sites.google.com/brookes.ac.uk/diversifying-the-curriculum/staff-
action-group
https://sites.google.com/brookes.ac.uk/diversifying-the-curriculum/
newsletter

28 | Groups and initiatives at Oxford Brookes                              calendar
Local and national organisations
and resources

NATIONAL BLACK                             BLACK CULTURAL
HISTORY MONTH                              ARCHIVES
WEBSITE                                    Black Cultural Archives is the national
www.blackhistorymonth.org.uk/              heritage centre dedicated to collecting,
                                           preserving and celebrating the histories
                                           of African and Caribbean people in
ACKHI OXFORDSHIRE                          Britain.
AFRIKAN HISTORY
                                           https://blackculturalarchives.org/
SEASON/BEYOND
BLACK HISTORY MONTH
See African and African Caribbean
                                           UK BLACK PRIDE
Kultural Heritage Initiative website for   UK Black Pride promotes unity and
information on events and community        co-operation among all Black people
activity across Oxfordshire.               of African, Asian, Caribbean, Middle
                                           Eastern and Latin American descent, as
http://ackhi.org/
                                           well as their friends and families, who
                                           identify as Lesbian, Gay, Bisexual or
OXFORD CITY COUNCIL                        Transgender.
Video interviews with members              www.ukblackpride.org.uk/team/
of Oxford's African and African-
Caribbean community, who discuss
their experiences of living in Oxford,
                                           OPERATION BLACK
the importance of Black History Month,     VOTE
and what needs to happen to improve        Operation Black Vote exists to ensure
community cohesion across the city.        we have greater racial justice and
                                           equality throughout the UK.
www.oxford.gov.uk/info/20035/
events/1224/black_history_month            www.obv.org.uk/

   calendar                                       Organisations and resources | 29
HIGHER EDUCATION RACE ACTION GROUP (HERAG)
The Higher Education Race Action Group (HERAG) is supported by the Advance
HE (formerly Equality Challenge Unit) and is made up of equality and diversity
professionals, academics, students and other individuals interested in advancing
race equality in higher education.

Link to information and resources from HERAG Think Tanks.
www.ecu.ac.uk/higher-education-race-action-group-herag/

Links to research, news and insights
WINDRUSH 70TH ANNIVERSARY

They duly and loyally responded to the     NHS@70
"mother country", many having served       You Called and We Came: Remembering
in the allied forces during that war.      Nurses of the Windrush Generation –
Herman Ouseley article: windrushday.       article by Professor Laura Serrant.
org.uk/2018/06/22/windrush-70              www.blackhistorymonth.org.uk/
                                           article/section/windrush-day-2018/
WINDRUSH 70TH                              called-came-remembering-nurses-
ANNIVERSARY EDITION                        windrush-generation
OF NATIONAL WINDRUSH
MAGAZINE                                   BLACK NURSES, THE WOMEN
windrushday.org.uk/2018/06/22/             WHO SAVED THE NHS
70th-anniversary-edition-of-our-           (BBC DOCUMENTARY - 2016)
windrush-magazine
                                           www.youtube.com/
                                           watch?v=sr8Ul6FTZzw
THE FORGOTTEN HISTORY
OF THE WINDRUSH
                                           NATIONAL BLACK HISTORY
windrushday.org.uk/2018/06/22/the-         MONTH WEBSITE
forgotten-history-of-the-windrush
                                           www.blackhistorymonth.org.uk