CALENDAR 2018-2019 - Columbia College
Page content transcription
If your browser does not render page correctly, please read the page content below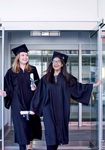 Columbia College's Mission is to prepare international
and Canadian students for admission to a university by providing
quality academic programs in a supportive environment.

Columbia College offers first- and second-year university level courses
that can lead to a Columbia College Associate Degree and are fully
transferable to local universities. Columbia College also offers High
School programs, including a British Columbia Ministry of Education
Certified Senior Secondary Program, and an accredited English as a
Second Language Program.

Membership and Accreditation
Member:     Association of Registrars of Universities and Colleges of Canada (ARUCC)
            Federation of Independent School Associations (FISA)
            Languages Canada

Founding Member: International Student Safety Project (ISSP)

Associate Degree programs are offered under the written consent of the Minister of Advanced Education effective
September 2004 (and renewed in September 2009 and August 2014) having undergone a quality assessment
process and been found to meet the criteria established by the Minister. Nevertheless, prospective students are
responsible for satisfying themselves that the program and the degree will be appropriate to their needs (for
example, acceptable to potential employers, professional licensing bodies, or other educational institutions).

Senior Secondary Program Certified by the Province of British Columbia

ESL Program accredited by Languages Canada

             Columbia College has met the EQA eligibility requirements as set by the British Columbia Ministry of
             Advanced Education.

                            Columbia College is a CELPIP Test Delivery Centre.
                            Paragon Testing Enterprises is a subsidiary of The University of British Columbia.

Columbia College is incorporated as a Not-for-profit Society under the Societies Act of BC and is registered as a
Charity with the Canadian Revenue Agency.
TABLE OF CONTENTS

TABLE OF CONTENTS .......................................................................................................................................................... 1
ACADEMIC SCHEDULE 2018-19 .......................................................................................................................................... 2
ENGLISH FOR ACADEMIC PURPOSES AND GENERAL ESL PROGRAM SCHEDULE 2018-19 .................................... 3
APPLICATION PROCEDURE ................................................................................................................................................ 4
PLACEMENT TESTS .............................................................................................................................................................. 5
ENGLISH REQUIREMENTS .................................................................................................................................................. 5
PROGRAMS OF STUDY ........................................................................................................................................................ 6
1. THE UNIVERSITY TRANSFER PROGRAM ..................................................................................................................... 7
ASSOCIATE DEGREES ......................................................................................................................................................... 8
ASSOCIATE OF ARTS DEGREES ........................................................................................................................................ 9
ASSOCIATE OF SCIENCE DEGREES ................................................................................................................................ 11
ENGINEERING AT COLUMBIA COLLEGE ......................................................................................................................... 11
2. HIGH SCHOOL PROGRAMS .......................................................................................................................................... 12
i) SENIOR SECONDARY PROGRAM ................................................................................................................................. 12
ii) ACCELERATED SECONDARY PROGRAM ................................................................................................................... 13
iii) ADULT SECONDARY PROGRAM ................................................................................................................................. 13
iv) UNIVERSITY PREPARATORY PROGRAM ................................................................................................................... 13
3. THE ENGLISH FOR ACADEMIC PURPOSES PROGRAM ............................................................................................ 14
ACADEMIC COURSE DESCRIPTIONS ............................................................................................................................... 15
UNIVERSITY TRANSFER COURSES ................................................................................................................................. 15
HIGH SCHOOL COURSES .................................................................................................................................................. 28
COLLEGE POLICIES AND REGULATIONS ........................................................................................................................ 31
Academic Freedom ............................................................................................................................................................... 31
Code of Ethics ....................................................................................................................................................................... 31
Code of Conduct ................................................................................................................................................................... 31
Harassment and Discrimination Policy ................................................................................................................................. 32
Policy on Sexual Violence and Misconduct .......................................................................................................................... 33
Privacy Policy ........................................................................................................................................................................ 33
ACADEMIC INFORMATION ................................................................................................................................................. 33
Glossary of Terms ................................................................................................................................................................. 33
Admission .............................................................................................................................................................................. 34
Course Loads ........................................................................................................................................................................ 34
Dispute Resolution ................................................................................................................................................................ 35
General Conduct and Attendance ......................................................................................................................................... 35
Accommodating Students with Disabilities/Special Needs ................................................................................................... 35
Plagiarism and Other Forms of Cheating .............................................................................................................................. 36
Probation ............................................................................................................................................................................... 36
Honour Roll ........................................................................................................................................................................... 36
Registration ........................................................................................................................................................................... 37
SERVICES AND FACILITIES ............................................................................................................................................... 38
ASSOCIATE DEGREES AND CERTIFICATES ................................................................................................................... 40
SCHOLARSHIPS, AWARDS AND BURSARIES .................................................................................................................. 41
TRANSFERABILITY OF UNIVERSITY COURSES .............................................................................................................. 42
COLUMBIA COLLEGE TRANSFER GUIDE TO LOCAL UNIVERSITIES ........................................................................... 42
FEES ..................................................................................................................................................................................... 46
REFUND POLICIES .............................................................................................................................................................. 50
ADMINISTRATION, FACULTY AND STAFF ........................................................................................................................ 53

Columbia College reserves the right to make changes to the information in this Calendar without notice. This
Calendar is intended to provide information about Columbia College, and every effort has been made to be
accurate at the time of printing. Actual courses, curricula, policies, procedures, regulations and requirements
will take precedence over the Calendar, as these areas are under continual review.

While every effort has been taken in the preparation of the information contained in this document, Columbia
College does not and cannot guarantee its accuracy. Recent revisions are included in our on-line calendar:
                   www.columbiacollege.ca/sites/default/files/ColumbiaCollege2018-19Calendar.pdf
ACADEMIC SCHEDULE 2018-19
FALL SEMESTER 2018
Aug 15-17 & 20    Registration for continuing students.
Aug 21-24 & 27-31 Orientation and Registration for new students. (Registration for continuing students is ongoing.)
Sept 3            Labour Day. College closed.
Sept 4            Fall Semester classes begin.
                  First day of course changes. First day of late registration.
Sept 10           Last day of late registration. Last day to add or change courses.
                  Last day to drop courses without any notation appearing on transcript.
                  Last day to drop courses and claim refunds (subject to Refund Policies outlined on pages 50-52).
Oct 6 & 8         Thanksgiving Day Holiday. College closed.
Nov 5             Last day for course withdrawals.
Nov 12            Remembrance Day Holiday. College closed.
Dec 1             Last day of classes.
Dec 3-8           Final Examinations.
Dec 12-14 & 17    Registration for continuing students.
Dec 18-21         Orientation and Registration for new students.
Dec 22-26         Christmas Break. College closed.
Dec 27,28         Orientation and Registration for new students. (Registration for continuing students is ongoing.)
Dec 29-Jan 1      New Year Break. College closed.
Jan 2 (2019)      College re-opens.
Jan 2-4           Orientation and Registration for new students. (Registration for continuing students is ongoing.)

WINTER SEMESTER 2019
Dec 11-14 (2018) Registration for continuing students.
Dec 17-21         Orientation and Registration for new students. (Registration for continuing students is ongoing.)
Jan 2-4           Orientation and Registration for new students. (Registration for continuing students is ongoing.)
Jan 7             Winter Semester classes begin.
                  First day of course changes. First day of late registration.
Jan 12            Last day of late registration. Last day to add or change courses.
                  Last day to drop courses without any notation appearing on transcript.
                  Last day to drop courses and claim refunds (subject to Refund Policies outlined on pages 50-52).
Feb 16 & 18       Family Day Holiday. College closed.
Mar 6             Professional Development Day. No classes.
Mar11             Last day for course withdrawals.
Mar 12            Graduation and Awards Ceremony.
Apr 6             Last day of classes.
Apr 8-13          Final Examinations.
Apr 17,18 & 22,23 Registration for continuing students.
Apr 19            Good Friday. College closed.
Apr 24-26, &      Orientation and Registration for new students. (Registration for continuing students is ongoing.)
  Apr 29 – May 3

SUMMER SEMESTER 2019
Apr 17,18 & 22,23 Registration for continuing students.
Apr 24-26 &       Orientation and Registration for new students. (Registration for continuing students is ongoing.)
  Apr 29 - May 3
May 6             Summer Semester classes begin.
                  First day of course changes. First day of late registration.
May 11            Last day of late registration. Last day to add or change courses.
                  Last day to drop courses without any notation appearing on transcript.
                  Last day to drop courses and claim refunds (subject to Refund Policies outlined on pages 50-52).
May 20            Victoria Day. College closed.
June 29 & July 1  Canada Day Holiday. College closed.
July 8            Last day for course withdrawals.
Aug 3             Last day of classes.
Aug 5             British Columbia Day. College closed.
Aug 6-10          Final Examinations.
Aug 14-16 & 19    Registration for continuing students.
Aug 26-30 &       Orientation and Registration for new students. (Registration for continuing students is ongoing.)
  Sept 3-6

FALL SEMESTER 2019
Aug 14-16 & 19 Registration for continuing students.
Aug 26-30 &    Orientation and Registration for new students. (Registration for continuing students is ongoing.)
 Sept 3-6
Sept 2         Labour Day. College closed.
Sept 9         Fall Semester classes begin.
               First day of course changes. First day of late registration.
Sept 14        Last day of late registration. Last day to add or change courses.
               Last day to drop courses without any notation appearing on transcript.
               Last day to drop courses and claim refunds (subject to Refund Policies outlined on pages 50-52).
Oct 12 & 14    Thanksgiving Day Holiday. College closed.
                                                                          2
FALL SEMESTER 2019 Continued
Nov 11         Remembrance Day Holiday. College closed.
Nov 12         Last day for course withdrawals.
Dec 7          Last day of classes.
Dec 9-14       Final Examinations.
Dec 18-20      Registration for continuing students.
Dec 23-26      Christmas Break. College closed.
Dec 27 & 30    College open. Registration for continuing students.
Dec 31-Jan 1   New Year Break. College closed.
Jan 2 (2020)   College re-opens.
Jan 2-3 & 6-10 Orientation and Registration for new students. (Registration for continuing students is ongoing.)
Jan 13         Winter Semester 2020 classes start.

        ENGLISH FOR ACADEMIC PURPOSES AND GENERAL ESL PROGRAM SCHEDULE 2018-19
FALL SEMESTER 2018
Aug 27-31      Orientation and Registration for new/continuing/returning students.
Sept 3         Labour Day. College closed.
Sept 4         Fall Semester Session A classes: Sept 4 – Oct 19
Sept 21        Last day of late registration for Session A.
Oct 6 & 8      Thanksgiving Day Holiday. College closed.
Oct 18-19      Mid Semester Entry; Orientation and Registration for new students starting classes on Oct 22.
Oct 19         Last day of classes in Session A.
Oct 22         Fall Semester Session B classes: Oct 22 – Dec 7
Nov 9          Last day of late registration for Session B.
Nov 12         Remembrance Day. College closed.
Dec 7          Last day of classes. Registration for continuing students starting classes on Jan 7, 2019.
Dec 22-26      Christmas Break. College closed.
Dec 29-Jan 1   New Year Break. College closed.
Jan 2 (2019)   College re-opens.

WINTER SEMESTER 2019
Jan 2-4       Orientation and Registration for new/continuing/returning students.
Jan 7         Winter Semester Session A classes: Jan 7 – Feb 22
              First day of course changes. First day of late registration.
Jan 25        Last day of late registration for Session A.
Feb 9 & 11    Family Day. College closed.
Feb 21-22     Mid Semester Entry; Orientation and Registration for new students starting classes on Feb 25.
Feb 25        Winter Semester Session B classes: Feb 25 – Apr 12
Mar 6         Professional Development Day. No classes.
Mar 12        Graduation and Awards Ceremony.
Mar 15        Last day of late registration for Session B.
Apr 12        Last day of classes. Registration for continuing students starting classes on May 6.
May 1-3       Orientation and Registration for new/continuing/returning students.

SUMMER SEMESTER 2019
May 6        Summer Semester Session A classes: May 6 – June 21
May 20       Victoria Day. College closed.
May 24       Last day of late registration for Session A.
June 20-21   Mid Semester Entry; Orientation and Registration for new students starting classes on June 24.
June 24      Summer Semester Session B classes: June 24 – Aug 9
July 12      Last day of late registration for Session B.
July 1       Canada Day. College closed.
Aug 9        Last day of classes. Registration for continuing students starting classes on Sept 9.
Sept 2       Labour Day. College closed.
Sept 4-6     Orientation and Registration for new/continuing/returning students.

FALL SEMESTER 2019
Sept 2         Labour Day. College closed.
Sept 4-6       Orientation and Registration for new/continuing/returning students.
Sept 9         Fall Semester Session A classes: Sept 9 – Oct 25
Sept 27        Last day of late registration for Session A.
Oct 12 & 14    Thanksgiving Day. College closed.
Oct 24-25      Mid Semester Entry; Orientation and Registration for new students starting classes on Oct 28.
Oct 28         Fall Semester Session B classes: Oct 28 – Dec 13
Nov 15         Last day of late registration for Session B.
Nov 11         Remembrance Day. College closed.
Dec 13         Last day of classes. Registration for continuing students starting classes on Jan 13.
Dec 23-26      Christmas Break. College closed.
Dec 31-Jan 1   New Year Break. College closed.
Jan 2 (2020)   College re-opens.
Jan 8-10       Orientation and Registration for new/continuing/returning students.
Jan 13         Winter Semester 2020 classes start.

                                                                         3
APPLICATION PROCEDURE
All written inquiries relating to admission should be sent        $12,540.00 (equivalent to the cost of 24 credits plus the
to:                                                               cost of two semesters' activity fees). Enrollment at the
          Admissions, Columbia College                            College is limited and places cannot be guaranteed
          438 Terminal Avenue                                     unless the registration deposit described above has
          Vancouver, British Columbia                             been received. All fees are in Canadian funds; students
          Canada, V6A 0C1                                         are advised to make use of the arrangement Columbia
E-mail inquiries may be made at:                                  College has with Flywire by peerTransfer to streamline
          admin@columbiacollege.ca                                the payment process. Flywire allows secure payment
Local inquirers should telephone 604-683-8360 and                 from any country and any bank, generally in the local
arrange to speak to an Admissions Officer.                        currency. (See "Payment of Fees" on page 49.)
Procedure                                                         Alternatively, fees may be remitted by bank draft or wire
Apply on-line at www.columbiacollege.ca. The following            transfer to COLUMBIA COLLEGE.
documents should be submitted:                                    Applicants should read the College refund policy on
      transcripts of the most recent school results              pages 50-52 before submitting fees.
      copy of passport personal information page                 Deferred Acceptance
      standard English test (IELTS, TOEFL, etc)                  If a student is for any reason unable to commence his or
          results if available                                    her studies in the semester for which he or she originally
Original copies or notarized copies of the above                  applied, the tuition deposit is transferable to the
documents are required for the purpose of admission to            subsequent semester for a period of one year, provided
Columbia College. The College processes applications              the College is notified in writing at least 30 days prior to
upon receipt and issues successful applicants an Offer            the first day of classes of the semester for which initial
of Admission within 5-10 business days. Applicants are            admission has been granted, and provided that the
expected to then pay the required tuition deposit (see            student has not already entered Canada. Requests for
pages 46-49); upon receipt of this deposit an official            deferred acceptance received after this date may, at the
Letter of Acceptance will be issued.                              discretion of the College, still be granted, but in such
There is an Application Fee of $200.00 (which includes            cases, the College reserves the right to apply penalties
all testing fees.                                                 to subsequent requests for refunds as described in the
(Applicants who are unable to apply online may                    refund policy on pages 50-52.
complete an Application Form and submit by mail or
fax.)                                                             Estimated Costs (2 semesters, 8 months)
 Study Permits                                                    Although individual circumstances may vary, the
Successful overseas applicants should present their               following items are costs that may reasonably be
Letter of Acceptance to the nearest Canadian High                 expected for a two semester (8-month) period while
Commission, Embassy, or Consulate as part of the                  studying at Columbia College.
application for a Study Permit to study in Canada.
Applicants should allow adequate time for processing of           Living Expenses:
the Permit.                                                       Room and Board1                                   $ 6,600.00
International students should note that:                          Transportation2                                   $ 798.00
     - International students in Canada may only study            Health Insurance3                                 $     0.00
          at a Designated Learning Institution (DLI).             General Expenses                                  $ 2,720.00
          Columbia College is a DLI.                              Total Living Expenses                             $10,118.00
     - Students are required to actively pursue their             Tuition Fees (2 semesters)4                       $12,480.00
          studies while in Canada.                                Activity Fees ($30 per semester)                  $    60.00
     - Full-time students studying at the post-                   Text Books                                        $ 1,800.00
          secondary level are usually allowed to accept           Total Costs for 8 Months                          $24,458.00
          part-time off-campus employment in Canada.
     - Students may apply for Study Permits from
                                                                  1
                                                                    Based on Homestay rate of $825.00 per month.
                                                                  2
                                                                    Based on the purchase of two single zone tickets ($2.85) each day
          within as well as from outside Canada.                  for five days per week for 2 x 14 = 28 weeks of classes.
Study Permits may not be required for ESL-only                    3
                                                                     Starting in September 2018, every registered Columbia College
programs of less than or equal to six months duration.            student will be enrolled in the College's Student Medical Plan provided
Tuition Deposits                                                  by Guard.me at no additional cost.
                                                                  4
                                                                    Based on a course load of 12 credits (4 university-level courses or 3
As enrollment is limited, a tuition fee deposit is required       high school courses) per semester, payable before the student
to guarantee a place for future semesters. All applicants         registers for the first semester.
should read the pages on Fees (pages 46-49) and
Refund Policies (pages 50-52).                                    All students are required to pay tuition fees in effect for
Payment of Fees                                                   the semester of registration. Early payment of fees does
On receipt of the Offer of Admission, overseas students           not exclude a student from future fee increases.
are required to prepay a registration deposit of

                                                              4
PLACEMENT TESTS
Students who cannot demonstrate their English language ability through a recognized external test are normally required
to write the Language and Writing Assessment (LWA) and/or the English Placement Test (EPT) on arrival at the College
to determine their appropriate English level.
University students who wish to register in a university Math course, or any course with a Math co-requisite, must write the
Math Placement Test (MPT). The MPT will be used to place students in an appropriate Math course – this may be Basic
Mathematics (Math 090), a Precalculus course (Math 100 or 110), or a Calculus course (Math 111, 113 or 115). (Note:
students planning to write the MPT are advised that a study guide and sample test are available on the Columbia College
website (www.columbiacollege.ca) under "Admissions, placement tests".)

                                                    ENGLISH REQUIREMENTS
Students are required to submit minimum TOEFL, IELTS, CAEL, or LPI results (see below) or write the Columbia College
Language and Writing Assessment (LWA) on arrival at the College (some exceptions apply). The minimum scores for
placement in an English course are as follows:
                            ENGL 101           ENGL 100           ENGL 099 or        ENGL 098 or        ESL                ESL
                                               or ENGL 11         CMNS 12            CMNS 11            0971
GRADING SYSTEM
University Transfer Courses and Noncredit English                           It should be noted that a grade of D (university system)
courses                                                                     indicates a marginal pass and is not a sufficient grade
                                                                            for the course to fulfill a prerequisite requirement.
Grade       %                   Points    Rating
A+          90-100              4.3       Excellent                         Other terms that may appear in place of grades on a
A           85-89               4.0                                         student's permanent record include:
A-          80-84               3.7       Very Good
B+          76-79               3.3                                         AU: Audit. The student registered in the course but not
B           72-75               3.0                                         for credit, and so no grade was assessed.
B-          68-71               2.7       Good                              DE: Grade Deferred. A deferral is granted by an
C+          64-67               2.3                                         instructor who is satisfied that, due to illness or other
C           60-63               2.0       Satisfactory                      serious personal or family problems, a student is unable
C-          55-59               1.7                                         to complete the course requirements for a grade. An
D           50-54               1.0       Marginal Pass                     instructor may also enter a grade of DE when there is an
F           0-49                0.0       Fail                              unresolved charge of plagiarism pending. A student
N           below 50            0.0       Failure for non-                  granted a deferral will have until the first Thursday of the
                                          completion or                     next semester to make up the course requirements.
                                          non-attendance1                   Failure to do so will result in an F on the student's
CP                                        Course in Progress                permanent record.
                                                                            CP: In Progress. Indicates that the course was still in
1
    A grade of N may be assigned for the following reasons:                 progress at the time the transcript was issued.
         a. Where a student has failed to attend 50% or more of class       P: Pass. Indicates a pass in a course that is only
               meetings,                                                    assessed on a "Pass" or "Fail" basis. ("F" would indicate
         b. Where a student has failed to submit 50% or more of             a fail in such a course.)
               assigned course work,
                                                                            R: An "R" beside a letter grade (e.g. RD) indicates that
         c. Where a student has not completed the minimum lab
               requirement in a course with a lab component,                the course has been repeated. The letter R is assigned
         d. Where a student has failed to write the final exam.             to the lower of the grades obtained for the course. The
                                                                            R grade is not included in the calculation of the
                                                                            Columbia College Cumulative GPA, and no credit is
High School Courses                                                         granted for it. However some universities (e.g. UBC)
For High School courses the College uses the grading                        include repeated courses when calculating cumulative
system recommended by the BC Ministry of Education.                         GPAs for admission purposes.
                                                                            RM: Requirements Met. The student has successfully
Grade       %                   Points    Rating                            completed the requirements in a course in which grades
A           86-100              4.0       Excellent                         are not assigned.
B           73-85               3.0       Very Good                         SG: Standing Granted. The student has been granted
C+          67-72               2.5       Good                              credit for the course even though the student has not
C           60-66               2.0       Satisfactory                      completed the normal requirements. Only granted in
C-          50-59               1.0       Pass                              exceptional circumstances.
F           below 50            0.0       Fail                              TS: Transfer Standing. The student has been granted
I           below 50            0.0       In Progress or                    high school transfer credit.
                                             Incomplete                     W: Withdrawal from a course.
CP                                        Course in Progress

                                                          PROGRAMS OF STUDY

Columbia College operates on a tri-semester system.                         Each semester is 14 weeks and allows for a break of at
Students can begin their program at the start of any                        least three weeks between semesters.
semester.
SEMESTER      TIME PERIOD                                                   Students admitted to Columbia College will study in one
Fall          September to December                                         of the following three programs of study:
Winter        January to April
Summer        May to August                                                 1.     The University Transfer and Associate
                                                                            Degree Programs may be entered by students who
Students may also enter the full-time English for                           have successfully completed the Senior Secondary
Academic Purposes Program at the mid-semester point.                        Program in BC or the equivalent elsewhere, or by
                                                                            completion of a High School Program at Columbia

                                                                        6
College. Courses may be taken at the first or second               first year at a Canadian university, or may choose to
year university levels and are fully transferable to local         continue their studies in the University Transfer Program
(and other) universities. Students who complete 30                 at Columbia College.
credits (some universities will consider fewer than 30
credits) of university studies are eligible to enter second        ii) The Accelerated Secondary Program is available
year at a university. Students completing more than 30             to students with strong academic backgrounds who wish
university credits may apply to second year, completing            to move into the University Transfer Program at
any remaining required credits at the university before            Columbia College as quickly as possible. In this fast-
proceeding to third year studies. Students who complete            track program, students who have completed Grade 10
60 credits (some universities will consider fewer than 60          or a partial Grade 11 (in BC, or some overseas
credits) are eligible to enter third year at a university.         equivalent such as O-levels) with good grades are
Students who complete 20 courses of university studies,            required to take four Grade 12 and two Grade 11
including certain specific requirements may qualify for            courses, along with any necessary prerequisites, before
either an Associate of Arts or an Associate of Science             entering the university program at Columbia College.
Degree (see page 8-11). Holders of Associate Degrees
may apply for admission to third year at university; some          iii) The Adult Secondary Program is available to
universities give priority in admission to Associate               students who are 18 years or older. Students receive a
Degree holders.                                                    BC Adult Graduation Diploma (Adult Dogwood Diploma).

2.       High School Programs are available to stu-                iv) The University Preparatory Program is available
dents who wish to proceed to university-level studies but          to students who have graduated from high school but
first need to complete their studies at High School level.         who lack certain academic qualifications and/or
There are four distinct High School Program options,               prerequisites for specific desired university courses.
and, while only completion of the Senior Secondary
Program will allow a student to be eligible for direct entry
to a university, completion of any of the options listed           3.       The English for Academic Purposes Program
below will allow a student to enter the University                 provides English instruction for two types of students –
Transfer Program at Columbia College, provided the                 first, to students who have been accepted into an
minimum grade requirements are achieved.                           Academic Program but whose English skills are deemed
                                                                   insufficient, and second, to students wanting an
The Four Options:                                                  academic environment in which to learn English. There
i) The Senior Secondary Program is suitable for                    are five levels in which students may be placed based
students who have completed Grade 9 or 10 or 11 in                 on their performance on assessment or placement tests.
Canada, or the equivalent elsewhere. Students complete             Students may begin their program at the beginning of
the Grade 10, 11 and 12 courses required for high                  any semester or the mid-semester entry point.
school graduation as specified by the Ministry of
Education and receive the BC Certificate of Graduation
(the Dogwood Diploma). Students completing the Senior
Secondary Program are eligible to apply for admission to

                                  1. THE UNIVERSITY TRANSFER PROGRAM

FIRST AND SECOND YEAR
In Canada and the United States, students may either               such as the University of British Columbia, Simon Fraser
proceed to university directly from high school or after           University and the University of Victoria. It is customary
completing one or two years at a college. The University           for other universities in BC and the United States to
Transfer Programs offered by colleges allow students to            recognize the transfer credits listed by the British
take their first and second year university-level studies in       Columbia Council on Admissions and Transfer, BCCAT
the more personal atmosphere of a smaller college                  (see www.bctransferguide.ca). However, students need
before transferring to second or third year at a university.       to check with the admissions office of the university to
Some colleges, Columbia College among them, are                    which they seek admission in regard to transferability of
authorized to offer two-year Associate Degrees. These              particular courses. The length of time required to
degrees, awarded upon completion of at least 20                    achieve an undergraduate degree in Canada can vary
courses (and the fulfillment of certain specific                   from three to five years, depending on the student's
requirements) are useful both as a stand-alone                     background, the type of undergraduate degree sought,
qualification and also as a basis of admission to third            course load and the program requirements of the
year at university.                                                particular university in which the degree is earned. The
Transfer credit is pre-arranged for university courses             average length of time required to obtain a Bachelor's
completed at Columbia College with local universities              degree is four years.
                                                               7
In most university programs, the first year is a general        Certificate of Graduation elsewhere, with a minimum
year in which students choose a broad range of courses          average grade of C in four academic Grade 12 subjects,
in addition to courses in their area of specialization.         including either English 12 or Communications 12.
Specialization does not usually begin until the second          Applicants who have completed High School in another
year. A pre-Commerce year has been introduced in                province in Canada must have equivalent results.
several universities. Depending on the university to            Overseas candidates must present Senior or High
which a student may go, a one-year transfer program at          School Matriculation results with a C or better average.
Columbia College usually fulfills requirements for the          Candidates presenting GCE results should have five
pre-professional degree program (such as Commerce)              passes, two of which should be at the Advanced level.
or for the first year of a four-year degree program (such       Students who require College Preparatory English
as Economics).                                                  courses (English 098 or English 099) should be
                                                                prepared to spend one or more additional semesters to
Program Description                                             complete minimum transfer requirements.
The University Transfer program will be of interest to
students who seek transfer to a degree program at a             Students applying through the Student Partners
Canadian or American university. Many students transfer         Program* (India) are required to have an IELTS overall
after completing between 24 and 30 credits at Columbia          score of 6.0 (min) plus a minimum of 5.5 in each band to
College. In several subject areas, such as Business and         qualify under SPP. Columbia College will only consider
Communication, there is also a complete second year             applications from India that come through the SPP.
program available at Columbia College.                          Columbia requires Indian students to have a minimum of
                                                                70% average on their best four academic grade 12
Most first year Arts and Social Science courses are             courses (State Boards and National Open School) or
introductory and require no subject prerequisite in the         65% average (CBSE and ISCE). Students applying on
subject area, though students are expected to have              the strength of a Polytechnic Diploma should have a
completed Social Studies 11 or its equivalent before            75% average on all coursework.
entering university-level social science courses. All           (* It appears likely that late in 2018, or early in 2019, the
Science courses have secondary level science                    SPP will be replaced by a new Program (SDS). It is
prerequisites. University courses usually earn three or         possible that the new Program will have different IELTS
four credits, and a full semester course load may consist       requirements.)
of 9 to 15 credits. A minimum of two semesters will be
required to be eligible to transfer to the second year of       Higher Level IB courses with a grade of 5 or above will
an undergraduate degree program at a university.                usually be granted first-year transfer credit in the
                                                                appropriate subject area, so long as Columbia College
Admission Requirements                                          offers courses in this area. Details are available from an
The University Transfer Program is open to students             Admissions Officer.
who have completed the course requirements for any of
the four High School options at Columbia or a BC

                                              ASSOCIATE DEGREES

This program is offered under the written consent of the        including completion of certain specific requirements.
BC Minister of Advanced Education.          Prospective         (Two full years is usually viewed as completion of 20
students are responsible for satisfying themselves that         university-level courses; these courses may be 3 or 4
the program and the degree will be appropriate to their         credits each, so while the general Associate of Arts
needs (e.g. acceptable to potential employers,                  Degree requirements may be completed in as few as 61
professional licensing bodies, or other educational             credits, other Associate Degrees, particularly Associate
institutions).                                                  of Science Degrees, may require 64 credits or more.)
                                                                The requirements are standardised throughout the
Students who have obtained an Associate Degree are              province, creating a recognized credential that stands in
eligible to apply to Immigration, Refugees and                  its own right.
Citizenship Canada (IRCC) for a Post-Graduation Work
Permit, an open work permit allowing holders to work in         The requirements provide a solid foundation in one
Canada for up to 3 years.                                       particular area of study while encouraging students to
                                                                take a wide range of courses, guaranteeing breadth in
Program Description                                             their educational experience.
An Associate Degree is a credential that may be
awarded to students who have completed two full years           Universities in British Columbia recognize the value of
of study at the first and second year university levels         Associate Degrees and accept them as a basis for
                                                            8
admission to third year of baccalaureate programs. BC's               Columbia College. (The major universities in BC
public research universities all guarantee the full 60                guarantee the transfer of 60 credits to Associate Degree
credits to students admitted on the strength of an                    holders.)    Granting of transfer credit by Columbia
Associate Degree (though specific course requirements                 College does not suggest that these courses will transfer
must still be completed if not included in the Associate              to all BC universities on a course by course basis.
Degree), even if not all courses counting towards the
Associate Degree transfer to the university in question               Decisions on Transfer Credit and Appeal of Transfer
individually. Some universities give priority in admission            Credit decisions:
to Associate Degree holders.                                          1. For transfer credit to be granted students must submit
                                                                      ALL relevant documents when they apply to the College.
To qualify for a Columbia College Associate Degree                    Decisions on transfer credit are made at the time of
students must take at least the last 10 courses at                    admission or at the first course planning session with a
Columbia College. Moreover, at least 4 of the required 6              Counsellor. The College must be informed at the time of
second year courses must be taken at Columbia                         admission of all courses in progress at other institutions.
College. All qualifying courses must have been taken                  2. Decisions on transfer credit may be appealed.
within the 5 years preceding the award of the Degree. A               Students may appeal on grounds such as the (5 year)
minimum grade-point average of 2.0 (a "C" average)                    time limit and whether local universities would grant
must be achieved on all courses counting towards the                  similar credit. Students should recognize that for transfer
Associate Degree. (The GPA calculation will be made on                credit to be considered, there should be at least an 80%
all courses, including those taken at other institutions.)            overlap in course content with a Columbia College
                                                                      course, and it is likely that this will require a course
Transfer Credit from Other Institutions                               outline to be submitted. Appeals of transfer
Credit towards a Columbia College Associate Degree                    arrangements listed in the BC Transfer Guide will not be
may be awarded for work completed at other institutions.              accepted; neither will appeals for credit for courses that
Such credit will normally be assessed at the time of                  have been considered for formal articulation but
admission. Courses taken at a recognized BC institution               rejected.
(one that is a member of the BC Transfer System)                      3. Students wishing to appeal a transfer credit decision
which transfer to at least one of BC's public research                should first consult with a Counsellor. Appeals will be
universities (UBC, SFU, UNBC, UVIC) in an appropriate                 submitted in writing via the Counsellor and will include
discipline will normally be considered for transfer credit.           the grounds on which the initial transfer credit decision is
(Students should consult the BC Transfer Guide at                     being contested.
www.bctransferguide.ca.)                                              4. Appeals will be considered by the Registrar (or
                                                                      designate) and a final decision made within 5 working
Students should note that some institutions in BC offer               days of the appeal being submitted. The student will be
courses that only transfer to one BC university.                      informed of the final decision in writing.
Columbia College may grant such courses transfer
credit, but this transfer credit is only valid if the course in
question is used to complete an Associate Degree at

Program Requirements for Associate Degrees
Unless otherwise specified, the requirements may be fulfilled by selecting from the following:
English Writing: English 100 or 101
English Literature, 1st year: English 108, 110, 121 or 131
Lab Science: Biology, Chemistry or Physics
Social Science: Anthropology, Communication, Criminology, Economics, Geography, Political Science, Psychology,
Sociology
Humanities: Art, Asian Studies, Communication, English, French, Latin American Studies, Philosophy, Spanish
Note: For the regular AA Degree, Business courses may normally only be used to fulfill elective requirements.

ASSOCIATE OF ARTS DEGREES                                             a) 2 courses in English (one in Composition and one in
I. General Associate of Arts Degree.                                  Literature).
20 courses (min 60 credits) of 1st and 2nd year courses,              b) 3 courses in Math/Science, including at least 1 course
to include at least 6 courses (min 18 credits) in Arts at             in Mathematics, Computer Science or Statistics, and at
the 2nd year level, taken in two or more subject areas.               least 1 course in a Laboratory Science (Biology 100 or
                                                                      Chemistry 100 is recommended)
Specific Requirements                                                 c) 12 courses in Arts, including 2 courses in Social
To include:                                                           Sciences, 2 courses in Humanities other than English,
                                                                      and 8 additional courses in Arts
                                                                      d) 3 courses in Arts, Science or other areas.

                                                                  9
II.    Associate     of   Arts   Degree     (Economics                  BUSN 291
Concentration)                                                     Corporate Finance and Capital Markets, BUSN 298
All requirements of an Associate of Arts Degree are met,           Introduction to Computers and Information Systems
but the program must include:                                           In Business, CSCI 237
a) Two courses in first-year Calculus (either MATH 111             Managerial Economics, ECON 207
and 112 or MATH 113 and 114)                                    The above may be supplemented to meet the entrance
b) First year Microeconomics and Macroeconomics                 requirements for direct admission to a Business Program
(ECON 103 and 105)                                              at either UBC or SFU. Students should consult a
c) A Statistics course (BUSN 291 or MATH 206)                   Counsellor for details.
d) Three courses in Economics at the second-year level
(i.e. for which ECON 103 and 105 are the prerequisites),        V. Associate of Arts Degree (Political Science
to include:                                                     Concentration)
   Canadian Microeconomic Policy, ECON 290                      All requirements of an Associate of Arts Degree are met,
   Canadian Macroeconomic Policy ECON 291                       but the program must:
and one of:                                                     a) include Introduction to Political Science, PSCI 100,
   Money Banking and Financial Markets, ECON 240                and
   Environmental Economics, ECON 260                            b) include six second-year courses, including:
   Introduction to Labour Economics, ECON 280                     Introduction to Canadian Government, PSCI 200
(Note: 2nd year courses MUST be taken in at least two             Introduction to Political Theory, PSCI 240
subject areas.)                                                 together with one of:
The above fulfills the requirements for a Flexible Pre-           Introduction to Comparative Politics, PSC 202, or
Major in Economics.                                               Introduction to International Relations and Global
                                                                  Politics, PSCI 210
III. Associate of Arts Degree (Communication                    and one more 2nd year PSCI courses, selected from:
Concentration)                                                    PSCI 202 or 210 (if not already included)
All requirements of an Associate of Arts Degree are met,          Introduction to the Politics of the City, PSCI
but the program must also include:                                252
a) Introduction to Communication Theory, CMNS 110                 Introduction to Public Policy, PSCI 253
b) Explorations in Communication, CMNS 130                        Decolonizing Development: The Politics of Progress,
c) Three courses in Communication at the second-year              PSCI 260
level, i.e. three from:                                         (Note: 2nd year courses MUST be taken in at least two
   Introduction to Nonverbal Communication, CMNS 205            subject areas.)
   Social History of the Media, CMNS 210
   Understanding Television, CMNS 220                           VI. Associate of Arts Degree (Psychology
   Advertising as Social Communication, CMNS 223                Concentration)
   Cultural Industries in Canada, CMNS 230                      All requirements of an Associate of Arts Degree are met,
   Introduction to Information Technology: The New              but the program must also include:
          Media, CMNS 253                                       a) Introductory Psychology I, PSYC 110
   Research Methods in Communication, CMNS 262                  b) Introductory Psychology II, PSYC 120
(Note: 2nd year courses MUST be taken in at least two           c) Four courses at the 2nd year level in Psychology.
subject areas. Although Columbia offers seven 2nd year          These must include:
Mass Communication courses, students should not take              Research Methods in Psychology, PSYC 217
six of these.)                                                    Introduction to Data Analysis in the Behavioural
                                                                  Sciences,PSYC 218*
IV.     Associate      of   Arts    Degree    (Business         together with three courses chosen from:
Administration Concentration)                                     Introductory Child Psychology, PSYC 210
All requirements of an Associate of Arts Degree are met,          Behaviour Disorders, PSYC 220
but the program must also include:                                Social Psychology, PSYC 240
a) A course in first year Calculus (MATH 111 or 113)              Cognitive Psychology, PSYC 260
b) First year Microeconomics and Macroeconomics                   Theories of Personality, PSYC 270
(ECON 103 and 105)                                                Biological Psychology, PSYC 281
c) 6 courses in 2nd year Arts                                     Introduction to Ecopsychology, PSYC 299
(Note: 2nd year courses MUST be taken in at least two           The other two second year level courses must include at
subject areas.)                                                 least one chosen from a subject area other than
d) 4 courses in Business, i.e. Four of:                         Psychology. Students must include at least 4 but no
    Financial Accounting, ACCT 251                              more than 5 2nd year PSYC courses.
    Managerial Accounting, ACCT 254                             (* A course in Statistics must be included. PSYC 218 is
    Introduction to Marketing, BUSN 250                         the recommended option, but students may substitute
    Organizational Behaviour, BUSN 272                          MATH 105 or MATH 206 or BUSN 291. Students who
    Management Science, BUSN 290                                elect to make this substitution must include at least 3
    Business and Economics Applications of Statistics,
                                                           10
courses selected from PSYC 210, 220, 240, 270, 281                 (Note: 2nd year courses MUST be taken in at least two
and 299.)                                                          subject areas.)

ASSOCIATE OF SCIENCE DEGREES                                       The above fulfills the requirements for the Flexible Pre-
VI. General Associate of Science Degree.                           Major in Computer Science.
20 courses (min 61 credits) of 1st and 2nd year courses.           (Note: Students planning to transfer to transfer to UBC to
These must include a minimum of 6 courses (min 18                  complete a B.Sc. after completion of an Associate
credits) at the second-year level, taken in two or more            Degree should consult with a Counsellor on the need to
subject areas.                                                     include biology, chemistry and physics courses among
Specific Requirements                                              their first year courses.)
To include:
a) 2 courses in first-year English (one in Composition,            VIII. Associate of Science Degree (Mathematics
one in Literature)                                                 Concentration)
b) 2 courses in Mathematics including at least one                 Includes all the requirements for an Associate of Science
course in Calculus                                                 Degree, but also included are:
c) 12 courses in Science including at least 1 course in a            First-year Calculus - Calculus I, MATH 113, and
Laboratory Science (not BIOL 100 or CHEM 100)                                Calculus II, MATH 114
d) 2 courses in Arts other than English                              Discrete Mathematics, MATH 120
e) 2 courses in Arts, Sciences or other areas                      Three courses in Mathematics at the second-year level.
                                                                   These will be:
VII. Associate of Science Degree (Computer Science                   Calculus III, MATH 213
Concentration)                                                       Analysis I, MATH 225
Includes all the requirements for an Associate of Science            Linear Algebra and Differential Equations, MATH
Degree, but also included are:                                               252
  Introduction to Computer Science and Programming I,              (Note: 2nd year courses MUST be taken in at least two
         CSCI 120                                                  subject areas.)
  Introduction to Computer Science and Programming II,               Introduction to Computer Science and Programming I,
         CSCI 125                                                            CSCI 120
  Introduction to Digital and Computer System Design,                Introduction to Computer Science and Programming II,
         CSCI 150                                                            CSCI 125
  Calculus I, MATH 113                                             The above fulfills the requirements for the Flexible Pre-
  Discrete Mathematics I, MATH 120                                 Major in Mathematics.
  Three courses in Computer Science at the second-                 (Note: Students planning to transfer to transfer to UBC to
         year level. Columbia offers:                              complete a B.Sc. after completion of an Associate
    Data Structures and Programming, CSCI 225                      Degree should consult with a Counsellor on the need to
    Introduction to Computer Architecture, CSCI 250                include biology, chemistry and physics courses among
    Software Engineering, CSCI 275                                 their first year courses.)

                                   ENGINEERING AT COLUMBIA COLLEGE
Columbia College offers courses that are equivalent to those taken in the first-year Engineering (Applied Science)
programs at the University of British Columbia, Simon Fraser University and the University of Victoria. Students
completing the courses listed below qualify for a Columbia College First year Engineering Certificate.

Students interested in pursuing an Engineering degree at UBC, SFU or UVIC should consult a College counsellor (and
also the specific university they wish to attend) in order to determine which of the courses listed below are required for the
specific program in question. (While these three universities have roughly similar requirements for admission to their
Engineering programs, they are not identical and students need to be aware of specific requirements at their university of
choice.)

                Applied Science 151 (4)           Engineering Graphics
                Applied Science 160 (3)           Fundamentals of Computer Programming for Engineers
                Chemistry 121 (4)                 General Chemistry I
                Chemistry 123 (4)                 General Chemistry II
                English 100 (3)                   Language and Composition
                  or English 101 (3)                 or Approaches to Academic Writing
                Mathematics 113 (3)               Calculus I
                Mathematics 114 (3)               Calculus II
                Mathematics 252 (3)               Linear Algebra and Differential Equations
                Physics 118 (4)                   Engineering Mechanics

                                                             11
Together with two* of the following Physics courses:
                Physics 110 (4)                  Newtonian Mechanics
                Physics 120 (4)                  Electricity and Magnetism
                Physics 130 (4)                  Optics and Thermodynamics
                Arts Elective (3)                (Any** Arts course.)
                         TOTAL 42 credits

(* The two courses selected will depend on the university the student wishes to enter. Students hoping to transfer to UBC,
for example, are advised to select PHYS 120 and PHYS 130.)
(** Students are advised to consult a counsellor on choice of Arts course as some restrictions do apply.)

                                         2. HIGH SCHOOL PROGRAMS
Since September 2017 Columbia College's High School Programs have been offered at Columbia College's North
Campus, a short walk from the Main Campus. The North Campus is located at 333 Terminal Avenue. Students enjoying
this newly-renovated and well-equipped facility retain access to all the facilities (including Library, Learning Centre and
laboratories) at the Main Campus.
In September 2017 Columbia College introduced a full range of Grade 10 courses to supplement our Grade 11 and 12
offerings, providing students with the opportunity to complete all the requirements for Graduation in British Columbia (i.e.
to complete a Dogwood Diploma) at Columbia College.
The BC Ministry of Education is introducing major curricula changes into the Graduation Program – the new 2018
Program replaces the old 2004 Program starting in September 2018, when curriculum changes at the Grade 10 level are
introduced. All BC schools will use the new Grades 11-12 curriculum in the 2019-2020 school year
This means that the 2018-19 academic year will be a year of transition; students entering Grade 10 will complete the 2018
Program while students entering Grade 11 or 12 will complete the 2004 Program. Columbia College will ensure that all
students will be offered courses that allow completion of the BC graduation program. In the 2018 Program provincial
examinations will be replaced by government Literacy and Numeracy Assessments; Columbia College students who wish
to obtain a Dogwood Diploma will participate in these.

The College offers four options:
                                                                  admission into the University Transfer/Associate Degree
i) SENIOR SECONDARY PROGRAM                                       program.

The Senior Secondary Program is open to students who              Required Courses                     Credits
have satisfactorily completed Grade 9, Grade 10 or                English 10                             4
Grade 11, or the equivalent. Applicants should have a             Social Studies 10                      4
minimum 60% or "C" average, or equivalent, in the                 Math 10                                4
academic year (Grade 9, 10 or 11) prior to entry to               Science 10                             4
Columbia College.                                                 Fine Arts or Applied Skills 10         4
                                                                  P.E. 10                                4
Students admitted on the basis of mid-year results must           Planning 10*                           4
demonstrate satisfactory completion of an academic                English 11 or Communications 11        4
grade 9, 10 or 11 program before first registration.              Pre-calculus (Math) 11                 4
                                                                  A Science 11                           4
Columbia College offers a Senior Secondary Program                Social Studies 11                      4
that fully conforms to the Ministry of Education                  English 12 or Communications 12        4
requirements. The College's semester system allows for            3 Academic Grade 12                   12
a decrease in the time usually required to complete               courses** chosen from:
these requirements. Full Grade10/11/12 requirements               Biology 12, Chemistry 12, Comparative Civilizations 12,
for high school graduation may be completed in seven              Geography 12, History 12, Physics 12, Pre-calculus
semesters (28 months). Students receiving transfer                (Math) 12.
standing credit for studies taken prior to attending the          Graduation Transitions*                 4
College can expect to complete in less time. Upon                 4 Elective courses chosen from:       16
completion of the Senior Secondary Program students               a grade 10 or 11 course for which transfer standing has
receive a BC Certificate of Graduation (Dogwood                   been received or an Academic Grade 12.
Diploma).
                                                                  (* The 2004 Program includes Planning 10 and
Graduation Requirements (80 credits)                              Graduation Transitions. In the 2018 Program these
The courses listed satisfy both the BC Ministry                   will be replaced with Career Life Education (4
requirements and Columbia College requirements for

                                                            12
credits) and Career Life Connections/Capstone (4                  iii) ADULT SECONDARY PROGRAM
credits).)                                                        To enter the Adult Secondary Program students must be
                                                                  at least 18 years of age. This program requires
(** The 2018 Program will see a number of changes                 completion of fewer courses than the Senior Secondary
to the Grade 12 offerings.)                                       Program. Applicants should have a minimum 55%
                                                                  average (or equivalent) in the prior academic year
Note: not all courses are available every semester.               (grade 10 or 11), either at Columbia College or prior to
                                                                  entry to Columbia College. Students may be allowed to
University Admission                                              transfer into this program after studying in the Senior
Universities in Canada set their own entrance                     Secondary Program at Columbia College if they meet
requirements. While these requirements vary from                  the age and academic requirements.
institution to institution, completion of the Senior              Certain academic requirements may be waived for
Secondary Program at Columbia College satisfies the               mature students (aged 23 or older).
normal entrance requirements.          Certain academic           Students completing the Adult Secondary Program may
subjects and a minimum grade point average are also               enter the University Transfer Program at Columbia
required. Information is available on university websites.        College.
Students may also seek advice from counsellors on
university admission requirements and application                 Required Courses                Credits
procedures.                                                       English 12 or Communications 12       4
Students wishing to accelerate their studies can continue         Pre-calculus (Math) 11 or 12          4
in the University Transfer Program at Columbia College            Three Academic Grade 12              12
immediately following satisfactory High School                    courses chosen from:
completion, while awaiting transfer to university.                Biology 12, Chemistry 12, Comparative Civilizations 12,
                                                                  Geography 12, History 12, Physics 12, Pre-calculus
                                                                  (Math) 12.
ii) ACCELERATED SECONDARY PROGRAM
Students with strong results in academic courses at the           – Prerequisite courses must be completed and may
grade 10 level and who do not wish to obtain a BC                 increase the number of credits required to graduate.
Certificate of Graduation (Dogwood Diploma) can                   – Either Social Studies 11 or Planning 12 can be used in
choose to enter the fast track Accelerated Secondary              place of one academic Grade 12 course by students
Program in order to enter the University Transfer                 planning to enter Columbia College's University
Program at Columbia College.                                      Transfer/Associate Degree program.
                                                                  – Upon completion of the above courses, students will
Required Courses                       Credits                    receive a BC Adult Graduation Diploma
English 11 or Communications 11           4
English 12 or Communications 12           4
Pre-calculus (Math) 11 or                                         iv) UNIVERSITY PREPARATORY PROGRAM
    Social Studies 11                     4                       This Program is suitable for students who have
Three Academic Grade 12                  12                       graduated from High School but who lack certain
courses chosen from:                                              academic qualifications for direct admission into the
Biology 12, Chemistry 12, Comparative Civilizations 12,           University Transfer Program. The Program is tailored to
Geography 12, History 12, Physics 12, Pre-calculus                the individual student's background and goals. It is
(Math) 12.                                                        normally a one semester program comprised of a
One Additional Course                     4                       maximum of four appropriate academic preparatory
chosen from:                                                      courses. High School courses will be included if these
A Science 11, Social Studies 11, Planning 11 or Career            are the prerequisites for university-level course work.
Life Education 12.                                                Following successful completion of the University
                                                                  Preparatory Program, students may continue in the
- Prerequisite courses must be completed and may                  College's University Transfer Program.
increase the number of credits required to complete the
program. (Note that most grade 12 courses have grade              Applicants to the U Prep Program should have a
11 prerequisites.)                                                minimum 60% or "C" average, or equivalent, in the
- Upon completion of the above courses, students will             academic year prior to entry to Columbia College.
receive the Columbia College Accelerated Secondary
Program Graduation Certificate.
- Students will not receive a BC Grade 12 Graduation              Academic Information for High School Program
Diploma or Ministry transcript and are not directly               Students
admissible to university.
Students may continue their studies in the University             Course Challenges
Transfer Program at Columbia College if they have a               In keeping with BC Ministry of Education guidelines, at
minimum average of C (60%) on four grade 12 courses.              the discretion of the Principal, some Senior Secondary
                                                             13