Careers Post-16 Options - Ashby School
Page content transcription
If your browser does not render page correctly, please read the page content below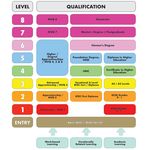 Welcome
Dear Parent/Carer,

At Ashby School, we continue to adhere to the guidelines published by the
Department for Education in response to the evolving Covid-19 situation.
Unfortunately, this means we were not able to hold Ashby School's annual
careers evening in 2020.

However, during this difficult time, Ashby School would like to reassure you
that our students continue to receive career advice and guidance to meet
their individual needs. At Ashby School, we understand that it can be a
daunting process for Year 11 students and that they will be asking a number
of questions, such as: Do I go to sixth form or college? Should I follow the
academic or vocational route? Do I go straight into the world of work or stay
in education?

To help our students answer some of these, we are aiming for all our Year 11
students to receive at least one personal guidance interview with our
independent careers advisor, Marie Miller. In addition, they will have access
to general information on post-16 options through timetabled Personal and
Social Development lessons (PSD) and sessions in tutor time that will include
the Ashby School Sixth Form application process and further details on
college courses and apprenticeships.

As an online alternative to our usual careers evening, we have created a
Careers Portal on our website containing careers advice from local
companies and further education institutions We have also put together a
calendar for open days (almost exclusively virtual this year) on our website.

This booklet has been designed to provide information on the choices open
to young people, testimonials, the decision process/deadlines and how to
gain work experience to help students make informed decisions about their
future, after Year 11 and beyond.

We hope the information in this booklet will support you in careers
discussions with your son/daughter.

Yours faithfully,

Miss L Ash
Head of Careers

Content

1. Welcome to the Post- 16 Career Options

2. Applying for Post-16 Options

3. Application Process - Key Dates

4. Entry Requirements - GCSE Grading Scale

5. Qualifications Levels Guide

6. Sixth Form Colleges

7. Applying to Ashby Sixth Form

8. T-Levels

9. Apprenticeships and Traineeships

10. How to Make the Final Decision and Advice

11. Ashby School Careers Portal

12. Work Experience

13. National Citizen Service

14. Top Ten Tips for Writing a CV

15. Interview Tips for Students

16. Resources for Further Information
Welcome to Ashby School's
             Post-16 Career Options
Post-16 Education—What are my options?

Parents/carers of current students should be aware that since 2013 the
Participation Age law has stated that young people must be in some form of
education or training until they are 18 years of age. This means your son/
daughter must remain in education or training; this can be at Ashby School
Sixth Form, at a college or with a training provider as part of an
apprenticeship scheme. Examples of education or employment include;

Full-Time Study — including a qualification at a sixth form, college or training
provider totalling 540 hours of learning per year, or around 18 hours per
week.
Apprenticeships — this involves working for an employer and studying for a
qualification as part of your training and employment. Usually, work makes
up 80% of an apprenticeship and at least 20% (or one day a week) will be
dedicated to studying.
Traineeships — this is an option for students who would like to do an
apprenticeship but may not have the experience, skills or qualifications to do
so yet. Traineeships can last for up to six months and involve a work
placement, maths and English qualifications and support with finding an
apprenticeship.
Part-Time Study with Employment or Volunteering — this could be working
in a full-time job (classed as any work that takes place over more than two
months and is over 20 hours per week) or volunteering (again, over 20 hours
per week) while studying part-time at college or with a training provider
(totalling 280 hours of learning per year).
Welcome to Ashby School's
             Post-16 Career Options
How do I pay for post-16 education and training?

Education and training in the UK is free for young people until they turn 19.
In addition, there is a 16-19 Bursary Fund to help students from low income
families pay for things like transport, food and stationery, which can be
accessed at any sixth form, college or training provider you attend after Year
11.

If you receive financial benefits from the government such as Tax Credits or
Child Benefits, it is important that you are aware of how these can be
affected once your child leaves school. If your child is in full-time education,
such as sixth form or college, your benefits will remain the same but if your
child progresses into paid employment or an apprenticeship, they will no
longer be considered your dependant and your benefits will stop. More
information can be found via the Gingerbread website.

Further information which may help to parents/carers to recognise whether
their son/daughter would be eligible for financial support can be found on
our dedicated Ashby School Sixth Form page.

Useful links:

https://www.gov.uk/know-when-you-can-leave-school

https://www.gov.uk/careers-helpline-for-teenagers

www.nationalcareersservice.direct.gov.uk/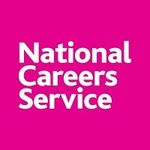 Applying for Post 16 courses
Students will begin applying for their post-16 options in Autumn 2020 and
the application process for sixth form, college and apprenticeships take place
throughout the academic year.

Please note, not all colleges have the same deadlines but early applications
are still advised!

This year, you will be applying directly to the sixth form, apprenticeship
provider or college that you want to attend.

Remember, it is vital that you apply as soon as possible as there are many
other young people applying for these courses as well—make sure you don't
miss out!

Apprenticeship and Traineeship - applications run throughout the academic
year. Students must be 16 and have finished full-time education before
starting. Apprenticeships have a much more detailed application process than
a sixth form or college and may require students to find their own
placements if taken via colleges.

Although many students achieve the grades that they want from their GCSE
examinations, it is important to prepare a back-up option in case students
change their minds about the subjects they want to study or are unsuccessful
in getting the grades required to progress to their college/apprenticeship/
course of choice.

The dates provided on the next page should only be used as a guide. Please
visit the website of the college or sixth form you wish to apply to.
Application Process - Key Dates
December - March 2021 - Students are normally invited to sixth form/college
interviews. Current Covid restrictions means these may be held differently this
academic year.

March 2021 - Students begin to receive offers from sixth forms and colleges

March-July 2021 - Students accept or reject offers for different courses

August 2021—Results day

September 2021 - Applications for 2021/22 close

Ways to apply to colleges and sixth forms
There are different ways for student to apply for sixth form, college and
apprenticeships.

Ashby School Sixth Form - please use the online application
http://options.ashbyschool.org.uk/Sixthform/

Sixth form and college websites - Application forms are often on their
websites.

Apprenticeships - The government's apprenticeships portal, which allows
students to make an account and search and apply for apprenticeships is
https://www.findapprenticeship.service.gov.uk/apprenticeshipsearch
Entry Requirements

GCSEs in England have a 9 to 1 grading scale.
                              Please take time to read the factsheet created
                              for parents/carers on the government website
                              explaining the GCSE grading scale.

                              The factsheet can be found here.

Do your research - No matter what you read online, it is important to check
all information carefully with the institutions where your son/daughter wishes
to study. A 'pass mark' at one institution may be interpreted differently at
another.
Use all the information available - As stated above, different Post-16 and Post
-18 pathways may ask for different entry requirements, depending on the
course and/or college. The following websites can help you find information
on entry requirements (it's also a good idea to check institutions' websites for
their requirements):
Hot Courses: https://www.hotcourses.com/
Get in Go Far: https://getingofar.gov.uk
Some useful references
The Uni Guide - How important are my GCSEs?
GCSE Results

How important are your GCSE grades?
GCSE results are a really important part of a student's academic and career
journey.

GCSE results can affect the following:
   Sixth form options available
   The range of further education qualifications that can be taken after
    GCSEs
   Eligibility for some universities and university courses
   Future career prospects

Some useful references
To find out more about GCSEs grades, please visit:
The Uni Guide
Ofqual
The Student Room
UCAS
Qualifications Levels Guide

For further information on what the qualifications mean, please visit:
https://www.gov.uk/what-different-qualification-levels-mean/list-of-
qualification-levels
Sixth Form Colleges
Sixth form colleges typical focus on Level 3 (Advanced level) qualifications—
these are two–year courses that end in an overall examination and are
graded A* - U, following a similar structure to GCSEs but looking at the
subject in more depth.

Ashby School currently offers 29 different subjects (traditional and
alternative) including A levels and BTEC Level 3 Diplomas.

Students studying A levels usually select three subjects and, in some
exceptional circumstances, can select four. Our Sixth Form also offers two
additional enrichment courses with qualifications: Level 3 Core Maths and
the Extended Project Qualification (EPQ), an independent project that can
provide students with UCAS points towards their university application.

Entry Requirements
Typically, sixth form colleges usually ask that students have five GCSEs at
grade 4 or above but it's important to do your research before applying, as
some courses, such as A level maths, physics, biology and chemistry, require
students to achieve a grade 6 at GCSE to demonstrate their deeper
understanding of the subject.

Please check the website for Ashby School Sixth Form entry requirements.

Some Local Options
Stephenson College
Burton and South Derbyshire College
Loughborough College
Applying to Ashby School Sixth Form
Unfortunately, due to Covid-19 restrictions, Ashby School was not able to
hold its annual 'Into the Sixth Form Evening' in 2020. However, students will
still receive in-depth information about continuing their education at Ashby
School and we have dedicated time to process students' Sixth Form
applications in Personal and Social Development (PSD) lessons. Details and
key dates about the application process can be found below:

November 2020 - Ashby School Tutors will show videos and presentations to
Year 11 students about the Sixth Form at Ashby School.

November 2020 - Year 11 students will receive a Sixth Form Options booklet
and be guided through the application process by their Tutors.

November 2020 - Students can start their applications to Ashby Sixth Form
using our online service.

Friday 15th January 2021 - Deadline for submitting applications to Ashby
School Sixth Form.

Friday 15th January 2021 - Even if students have decided not to apply to
Ashby School, all students need to log on to the Ashby School Application
Services to show us where they have applied.

Students will receive additional support and more information about the
application process in their PSD lessons during December.
T—Levels

T Levels are new two-year courses which follow GCSEs and are equivalent to
three A levels. They launched in September 2020 and have been developed
in collaboration with employers and businesses so that the content meets
the needs of industry and prepares students for work, further training or
study.

T Levels offer students a mixture of classroom learning and 'on-the-job' ex-
perience during an industry placement of at least 315 hours (approximately
45 days). They will provide the knowledge and experience needed to open
the door into skilled employment, further study or a higher apprenticeship.
They will suit students who wish to start working towards a skilled occupa-
tion. Further details about T-Levels can be found here.

For Further information on T Levels visit:
https://www.ashbyschool.org.uk/uploads/files/T-Level-Guide-1.pdf
https://www.loucoll.ac.uk/t-levels-courses
https://leicestercollege.ac.uk/study/t-levels/
Apprenticeships and Traineeships
Apprenticeships
An apprenticeship is a job where you learn, gain experience and get paid.
You're an employee with a contract of employment and holiday leave. It
involves working for an employer in a specific role while being trained by
experienced staff, in a combination of on-the-job and off-the-job training at
a college or training provider (four days working and one day at college or
similar). The apprenticeship must be at least one year long and all
apprentices must be paid a minimum of £4.15 (current rate from 1 April
2020). They can be undertaken in a variety of industries, including
Agriculture, Environment and Animal Care, Business and Administration,
Construction, Design, Education and Childcare, Hair and Beauty, Legal,
Finance and Accounting and Sales, Marketing and Procurement.

Everything you need to know about becoming an apprentice and the variety
of industries where you can undertake an apprenticeship in can be found
here.

Apprenticeship Levels
Each apprenticeship has a level and an equivalent education level. You can
start an apprenticeship at any level.
Depending on the level, some apprenticeships may:
   require previous qualifications such as an English or maths GCSE
   give extra training in the English or maths skills needed so you're at the
    right level

At the end of your apprenticeship, you'll achieve the equivalent education
level. For example, if you complete a Level 3 apprenticeship, you'll achieve
the equivalent of an A level.
Apprenticeships and Traineeships

                          Level                    Equivalent education
                                                   level
  Intermediate            2                        GCSE
  Advanced                3                        A level
  Higher                  4,5,6 and 7              Foundation degree
                                                   and above
  Degree                  6 and 7                  Bachelor's or master's
                                                   degree

Traineeships

Traineeships give students aged 16-24 the opportunity to gain relevant skills,
qualifications and work experience before starting an apprenticeship.
Traineeships involve a programme of up to six months of study, including a
work placement, qualification in maths and English (if needed) and support
with finding a job or apprenticeship once the course is completed. Students
are not paid for taking part but can apply for a 16-19 Bursary Fund to help
with costs.

For further details and how to register for a traineeship can be found here.

Useful Links

Career Pilot

Amazing Apprenticeships

Apprenticeship Guide

Government Guide on Apprenticeships

LEBC
How to make the final decision

Making the decision about what to do after Year 11 can be tricky. To help with
these decisions, it might be worth considering the following:

Where can this option take me in the future?
If you are thinking about destinations post-16, for example, university or an
apprenticeships, it is important to know whether the qualifications you are
taking from 16-18 can help you to progress on these pathways.

For further information on making informed choices visit the Russell Group's
Informed Choices https://www.informedchoices.ac.uk/ or Success at School
https://successatschool.org/
Always check with Mrs Miller or the college, university or apprenticeship you
hope to apply to in the future.

What will studying this option be like?

Whatever you choose to do after Year 11, you will probably be doing it for at
least one year, so it's important that you know which learning environment
and style is right for you. It's a good starting point to decide what kind of job
or career might be right for you in the future. This will also help you to
determine which choices would not be good ones for you..
You can approach this in a number of different ways:
   Speak to Ashby School Sixth Form team
   Speak to your tutor
   Book an appointment with our independent careers advisor, Mrs Miller.
   Attend college open days (mainly virtual this year). You can use https://
    www.opendays.com/ to make your search easier!
   Talk to your peers, family and friends.
   Visit Ashby School Careers Portal
Advice on making the final decision
Ask yourself:

   What skills do I have?
   What are my likes (and dislikes)?
   What am I good at and enjoy doing?
   What are my development needs?
   What would I not want to spend all day doing?
   What are my values and preferences?
   How does all this information relate to a career?

Ask others

We understand that it is not always easy to consider your own strengths
honestly and realistically, but you can gain a really good insight by discussing
them with others. Start by asking your friends and family what they think you
are good at and you could also discuss your skills and your post-16 choices
with your tutor or your peers. You might also find it helpful to do this as part
of a discussion with Mrs Miller.

Use online tools

There are some really useful online tools to help with career choice and
consider how your personality, values, motivations and preferences might
point towards careers that suit you best.

Please visit the Ashby School Careers website to access online tools,
Skillsometer which can help discover what jobs you might like to do in the
future.
Advice on making the final decision

Which?

'Which? University' has created a really useful resource to provide information
to students to help them find out what qualifications are best for their career
prospects. This guide can be found here.

Take action

Once you have decided what you would like to do post-16, you need to make
it happen! Careful preparation and research is key. Don't forget, if you need
to, speak to our independent careers advisor and speak to your tutor to make
an appointment!
Ashby School Careers Portal
Ashby School Careers Portal

Here, students and their parents can find the latest information on a wide
range of careers and educational institutions that is usually available at our
Careers Choice Evening.

Representatives from a variety of jobs and professions, universities, training
providers and colleges have supplied their most up-to-date careers
information to help students make the right choices about their future
careers. We will endeavour to update this page when new information
becomes available.

Further information about the Portal and careers information can be found
here.

Please note there is also lots of important information about how to prepare
for the next stage of your journey after Sixth Form on our dedicated Ashby
School Sixth Form page.

Useful websites for general information on Careers:

Search engines - Indeed, Reed and GetMyFirstJob can be used to find and
apply for apprenticeships and traineeship vacancies.

https://amazingapprenticeships.com

https://www.youthemployment.org.uk

https://www.llep.org.uk

https://www.leics-ebc.org.uk
Work Experience
Gaining experience in an industry or sector gives students an invaluable
insight into career options for the future. It also stands out on a CV and
shows an employer that you have gained transferrable skills and balanced
your time with studies which demonstrates a positive work ethic.

A few ideas of how to gain experience can be found below:
Work experience - This can help students decide which career area or
industry sector they might want to work in. It also allows them to build a
network of contacts who may be able to assist in the future.

Work shadowing - Spending time observing and 'shadowing' a member of
staff in a company or organisation will give an insight into the role, duties and
responsibilities and gives the opportunity to ask questions.

Volunteering - This involves offering time to do something useful, such as
helping a group, a charity or an individual, but without receiving
payment. Being a volunteer can also help to develop employment skills and is
sometimes a requirement for progression in certain career areas. There are a
range of roles available in sectors in the UK, and with local and national
charities.

Please note, part time paid work should NOT be undertaken during school
hours while in the Sixth Form.
Further information and links to volunteering can be found below:
Prospects
Vinspired
Voluntary Action Leicestershire
LEBC
National Citizen Service
What is NCS?

NCS experience will give young people the opportunity to spend a few weeks
in the summer or autumn taking on a new challenge and working together
with new people in a team of up to 15. NCS is designed engage, unite and
empower young people, building confidence and allowing them to
experience new things no matter what their background. It is a great addition
to any CV! The scheme is designed for 16 and 17 year olds but you can join
the programme as a 15-year-old, as long as you turn 16 on or by 31 August of
the same year).

The programme is designed to allow young people to get a taste for
independence and pick up skills that'll help with their future goals. They will
also be given a platform to get their voice heard and pursue a passion
project to create a positive, lasting impact in their local community.

How can I get involved?

Further information about how to get involved can be found on the NCS site.
Top Ten Tips for writing a CV
1.   Make it a suitable length - 1 side of A4 is ideal.

2.   Write your CV on a computer and save a copy so that you can change it
     and print more copies whenever you need to.

3.   Use a clear structure and layout.

4.   Use spell checker and get somebody to read it and check for errors.

5.   Be positive - emphasise your achievements, successes, skills and qualities.

6.   Tailor your CV to the job you are applying for.

7.   Include information about your education history and any work
     experience that you have.

8.   Include at least two referees.

9.   Don't lie on your CV!

10. Look online for examples, so you can see what looks good.

There are some great examples below:
http://www.prospects.ac.uk/example_cvs.htm
How to craft a stellar CV - expert advice, samples and a professional template
to help students create a truly polished document
Best examples of CV formatting - essential dos and don'ts and other pointers
advice to help create the most aesthetically pleasing CV
How to write an outstanding cover letter - with in-depth, step-by-step
analysis helping to craft an outstanding cover letter that will separate you
from the competition
Interview Tips for Students
Do your research- check out the company's website and learn about what it
does and what its goals are.

Arrive on time -if you're not sure where the interview is, go online to find
out or call the company for directions. Aim to arrive 15 minutes before the
interview is scheduled to start.

Dress appropriately - make sure you are dressed appropriately for the
interview; your clothes should always be clean and smart.

Be positive - about yourself, the position you're going for and your past
experience.

Go into detail - make sure you give your interviewer examples when you
answer questions, and link answers to skills, attitudes and attributes you
have.

Emphasise all your strengths - make yourself stand out from the crowd.
Highlight strengths that aren't just a result of a job or a course. Are you a
natural-born communicator? Are you persistent and hard-working? Let
your interviewer know.

Ask Questions - this gives you the chance to clarify anything you need to
know and to show your interviewer you have an enquiring mind and are
genuinely interested in the job.
Need more information?
Visit the Careers Library

Located in the school library, the Careers Library has a wealth of
information on university and college courses as well as details about a range
of careers and apprenticeships.

Get Online
                              Youth Employment UK gives young
                              people skills, careers support and tools
                              to fulfil their potential.
                              You can search thousands of UK jobs,
                              opportunities and apprenticeships in
                              UK on the Not Going To Uni website
                              Search university courses and entry
                              requirements at the UCAS website.

                              The National Careers Service website
                              provides careers advice and infor-
                              mation on a wide range of jobs, train-
                              ing course resources and funding.
                              Find out how to become an appren-
                              tice, what apprenticeships are available
                              and which employers offer them here.

                              Find out more how to start volunteer-
                              ing in your local communities while
                              gaining valuable work-experience at
                              Vinspired.

                              Careers information and tools for 11-19
                              year olds, all in one place at
                              Careerspilot.

                              Start is an online careers platform,
                              designed to connect 11-18 year olds
                              with their future career potential.
                              All About Careers allows students,
                              graduates and school leavers. to ex-
                              plore career, jobs & advice.
Thank You

      Ashby School would like to thank all the local companies and further
      education institutions for providing information to include on our Ashby
      Careers Portal. This makes a big difference to our students and
      their decision making.

         Miss L Ash                                      Mrs M Miller                                  Mrs B Hodgkinson
    Head of Careers                                   Careers Advisor                          CPD, Careers & Work
                                                                                               Experience Administrator

Ashby School is an exempt charity and company limited by guarantee, registered in England. Company No. 08126868, Nottingham Road, Ashby de la Zouch
                                                                      LE65 1DT.