Christmas is about more than just giving
If your browser does not support JavaScript, please read the page content below:
Christmas is about more than just giving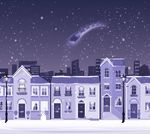 Christmas is about more than just giving Get more back from your employees, customers or channel partners when you give with Edenred. Visit www.edenred.co.uk/christmas-rewards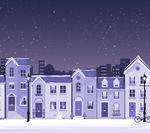 CHRISTMAS ISN'T JUST ABOUT GIVING We all know that Christmas is a time of giving yet, in many organisations the planning and delivery of reward, recognition and incentive payments during the festive season all too often gets left to the last minute with too little time to think about what is being given. This is not just a shame; it is a missed opportunity because Christmas reward and incentives are one of the big opportunities organisations have to make a clear statement of thanks to employees and customers, which prepares the ground for increased loyalty and performance in the year ahead.
It's an area where a few small changes can make a positive impact on your reward and incentive plan. That said, it's also an area where getting it wrong can make a huge negative impact on the morale of your staff. TAKING THE STRESS OUT OF YOUR CHRISTMAS REWARDS SHOP For organisations large and small the challenge is to find the perfect gift that will be gratefully received by the recipient and therefore maximise the return on the investment you make in reward and incentives at Christmas. The problem is that you can't buy one gift that everyone will like. The good news is that there is a solution to this problem with Edenred's Christmas rewards family.
Our 'one-stop shop' offering means that you can find the perfect gift for your employees and customers regardless of their level, interests and tastes.
Let Edenred take the stress out of your Christmas reward plans, call us on 0844 264 0059 today to find out how we can help. Saying 'Thank You' at Christmas with Edenred How can we help you this Christmas? Call us today on 0844 264 0059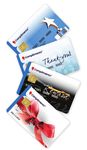 We've got the perfect family of Christmas rewards With Edenred's family of Christmas rewards you can offer an unrivalled choice to your employees so that they can make the decision over what gift they receive, having a greater impact and enhancing employee engagement and motivation for the New Year. At Edenred, we say treat everyone differently.
Treat each person as an individual with different personalities, interests and motivations and you'll notice the difference in performance right away. It's this mantra that makes us design incentives and rewards that cater to the individual; never adopting the one size fits all approach. No other brand in the incentives and rewards market can match the choice of reward options available. If you're looking to engage and motivate employees, offer them the reward of choice.
NEW REPORT: Reward & Recognition at Christmas 2014 - How to give an impactful end of year 'thank you' to employees Gain insights from our survey of 1,000 employees which discovers what they really think about Christmas rewards. Also, find out the most effective ways to show your appreciation for 2014 and create momentum for the year ahead. Visit www.edenred.co.uk/christmas-reward-report-2014 to download today! Visit www.edenred.co.uk/christmas-rewards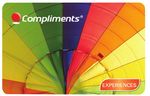 A more rewarding experience for everyone Christmas is a time for giving and sharing, we offer the widest range of multi-channel reward and gift solutions with the widest choice of redemption options so you can find that perfect gift from vouchers and cards to experiences and hampers.
Edenred's Compliments Family Compliments Card • A prepaid card that can be spent in over 100 different retailers, which includes high street favourites John Lewis, Selfridges, House of Fraser and Toys R Us. In fact there are more retailers than any other solution on the market today.
• Choose from 4 different designs, with the option to add your company logo, or a fully branded option is available. • Chip & PIN functionality to enable enhanced security and wider in-store acceptance thanks to the Compliments Card being part of the Mastercard® network. • Can be reloaded and used as a reward mechanism all year round. Compliments Voucher • Our multi-store gift voucher can be used at over 130 high street brands - over 20,000 outlets, including 350 independent stores. That's 40 more national retailers than any other B2B multi-store gift voucher on the market today, but more importantly; more choice for your recipients.
• Can be spent at well-known high street brands including John Lewis, B&Q, Argos, Ernest Jones and Oasis. • Branding options are available on the voucher wallets to personalise your reward. How can we help you this Christmas? Call us today on 0844 264 0059
Compliments Select • Compliments Select is an online reward platform that lets you issue almost any kind of reward, of any value, to any recipient, in any location. • An easy 3 step process to issue and redeem awards: 1. Reward Managers issue the reward online and the chosen recipients receive an email with a unique code.
2. Recipients redeem their code via an easy to use online platform, choosing from the full Compliments range of multi-store and single-store retail cards and vouchers, incentive travel and experience days - covering over 350 brands.
3. We then fulfil their order and deliver to their selected address. • The platform is easy to set up, can be branded with your logo and can be used throughout the year as an on-going reward tool. Compliments Passport • Compliments Passport provides an unrivalled choice of holiday rewards for worldwide destinations and resorts and is a perfect way to motivate and reward high performance individuals. • You can either decide on the destination yourself, or create a Compliments Passport to a specific value and give the recipient the freedom to travel wherever they wish. • Vouchers can be redeemed with our own in-house ABTA approved agency, who can help tailor the perfect getaway.
Compliments Experiences • Want to give something truly unique this year? Our gift card offers recipients the chance to redeem rewards on over 1,500 experiences and activity days. • From driving fast cars to relaxing in luxury spas, Compliments Experiences has something to suit every taste and every budget.
• You can choose to reward recipients with specific experiences or give them the freedom to make their own choice. • Recipients will receive an experience gift pack, allowing them to book their chosen experience as and when they like. Visit www.edenred.co.uk/christmas-rewards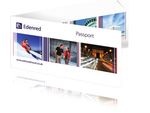 At Edenred we believe rewards should be easy to implement and use. You can offer your recipients unrivalled choice this Christmas with our Christmas rewards. Edenred's Employee Rewards Restaurant and Food Vouchers • Christmas is a time for enjoying good food and with our restaurant and food vouchers, your reward recipients can eat and shop at over 33,000 food outlets nationwide, including Café Rouge, Sainsbury's, Tesco and Bella Italia.
• Help towards the cost of the expensive Christmas shop or a meal out with friends and family over the festive period. • Easy for you to implement, the vouchers can be purchased in a range of price denominations and used anytime during the year, not just for Christmas. Employee Savings Christmas can be an expensive and stressful time of year. Employee Savings is a great way for you motivate and engage employees by offering exclusive savings, discounts and offers for everyday spending such as supermarket shopping or large ticket items, such as a laptop, holidays, or gifts during the holiday season.
Not just for Christmas, Employee Savings can be used all year round featuring: • Over 90 lines of reloadable gift cards, vouchers, SMS vouchers and e-vouchers to spend at over 350 top brands such as Debenhams, Sainsbury's and PC World. We're proud to say we've got the largest selection by far compared to other schemes like this on the market today. • Over 5,000 GPS located instant savings and coupons available on the mobile version of the website. • Over 400 discounts to redeem in-store, online or over the phone.
• Over 1,400 cash back options on insurance, utilities and lifestyle products. • New for 2014 - the UK's first eGift Cards for instant vouchers straight to your inbox. Employee Savings is a scalable solution that can be tailored to both large organisations and SMEs. How can we help you this Christmas? Call us today on 0844 264 0059
Why choose Edenred? Hampers • The ultimate gift for food lovers, our luxurious food hampers come in all shapes and sizes and can be themed to suit all tastes. Simply get in touch for a quote. Fulfilment Services For our reward solutions we can bulk deliver, or can offer fulfilment services to dispatch to individuals or to multiple locations.
We can also assist with all the associated administration tasks, such as Tax reporting and compliance. Communication Services We can provide supporting communications to make sure the message behind the reward gets through and is appreciated - there are lots of options available, including branded wallets, letters, flyers, online - we have a full creative and design studio with specialist communications knowledge in this area.
Experience and credibility Providing solutions in the UK and worldwide for 60 years. Best practice Working with over 20,000 organisations of all sizes in the UK we have an insightful view of successful approaches. Financially strong global supplier Top-rated Dun & Bradstreet in the UK. Audited quality and excellence underpin everything we do ISO accredited and audited KPI's across our end-to-end service experiences. Award winning services We're proud to have won many industry awards for our solutions we have provided to clients over the years. Investors In People We practice what we preach.
Choice An unrivalled affiliate and retail network, across all our Employee Benefits, Incentive and Rewards and Expense Management solutions.
Visit www.edenred.co.uk/christmas-rewards
Call: 0844 264 0059 Visit: www.edenred.co.uk/christmas-rewards Email: hello@edenred.co.uk Follow: @edenredUK Your reward and recognition Strategy for 2015 Christmas and end of year rewards and incentives are a great way to start the year ahead with a positive vibe. The key to increased loyalty, productivity and employee retention however is to keep your employees, channel partners and customers engaged and motivated throughout the year. At Edenred we don't just do Christmas rewards and incentives we also specialise in Employee Benefits, Incentives & Rewards and Expense Management solutions.
So whether you're trying to motivate future performance, reward recent achievements, increase customer loyalty or develop your reward and recognition strategy for 2015 we can help you.