What consumers really think about haircare products - IAB UK
If your browser does not support JavaScript, please read the page content below: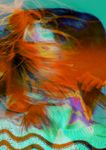 WHAT CONSUMERS REALLY THINK ABOUT HAIRCARE PRODUCTS POWERED BY SEARCH INTELLIGENCE COMING CLEAN IN PARTNERSHIP WITH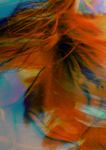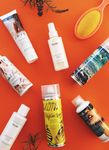 02 The global haircare market is expected to reach $221.1 billion by 2025 (Grand View Research, 2018), which poses a massive opportunity for haircare brands looking to fuel further growth in specific product categories and lead the market. The recipe for success has evolved as brands and consumers switch roles, with consumers becoming the driving force behind new trends and growth in the industry. A major challenge for brands is the disparity between consumer preferences, with many demanding product innovation coupled with personalisation to address individual beauty concerns.
There's also been a shift towards more natural ingredients as consumers look to prolong the long-term health of their hair and become more conscious of their impact on the environment. With this in mind, how can haircare brands successfully predict the behaviour of ever-changing consumers and stay ahead of competitors? As the global leader in Search Intelligence, Captify powers business, marketing and media decisions for over 700 global brands through the most honest data set in advertising— search. Through analysis of over 491 million haircare searches from Captify's global network, this report will unlock the truth behind macro world trends, competitor and brand intelligence, consumer interests, real-life moments and red-hot intent signals.
In particular, digging into macro trends driving change in the haircare industry, unique hidden audiences that brands could be targeting and key trigger moments throughout the year that consumers are experiencing and planning for.
The aim of this global report is to reveal actionable insights around haircare to power future planning, creative activation and measurement for brands. EXECUTIVE SUMMARY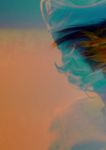 04 04 01 MARKET TRENDS "Shoppershavebecomemore ingredientsavvy" VictoriaHallliftsthelidonwhatconsumers reallywantfromhaircare Top100searchedhaircarebrands Anindexofthebrandsdominatinghaircare Bathroomshelfie Assessingthehaircarecategoriesthatmatter toconsumers Beyondthebottle Keyattributesinhaircareproductsthat interestconsumers TVfuelspurchaseintent Theimpactofmediaonpurchasebehaviour Mobilefirst Howtointeractwithhaircareconsumers Undertheinfluence Exploringtherealimpactofinfluencers Disruptors Discoveringdisruptorbrands,'Ouai'and 'Watermans' 7–10 11–12 13–14 15–16 17 18 19–20 21–24 Talkingheads Understandinghiddenaudiencessearching aroundhaircarerelatedproblems Headtohead Luxuryvsmassmarkethaircare 31–34 35–36 03 AUDIENCE 05 COMMENTARY Commentary Haircareispoisedforchange 45 "Influencingtheinfluential" RosieCaverevealswhyinfluencers arestillrelevantforbrands 39–40 04 THE IMPACT OF ADVERTISING 06 APPENDIX Appendix GlossaryandReferences Aboutus 47–48 49 02 Hairmomentsthatmatter Determiningmomentsthroughoutthe yearthattriggersearchesinhaircare 27–28 MOMENT OF TRUTH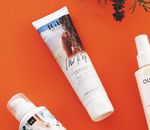 SHOPPERSHAVE BECOMEMORE INGREDIENTSAVVY" VICTORIA HALL, FORMER BEAUTY EDITOR AT HARPER'S BAZAAR jump on these fads, recent trends such as the 'skinification' of haircare are focused on the long-term health of hair. Scalp health is a concern for many, with the fear of hair follicles being clogged with heavy ingredients and nasties that could inhibit new growth. In anticipation, brands have been hybridising skincare technology and haircare. Whether it's micellar shampoo to purify hair or overnight serums to repair and protect...it's all about connecting haircare and skincare routines.
As a result, there's been an increased investment in luxury conditioners and at-home treatments. Hall states that the role of haircare is evolving, "in comparison to ten years ago, women are starting to see haircare as an extension of their beauty routine". For a long time, the beauty, fragrance and haircare industry have relied heavily on gender-specific product marketing. However, gender-neutral products are about to steal the limelight, fuelled by the disappearance of stereotypes and a growing demand for brands to promote equality. The likes of Mr Smith, Malin & Goetz and Løre Originals have targeted the 'genderless generation', providing unisex products with neutral packaging that appeal to all audiences.
W hether it's investigating the new wonder product that will enhance grey hair or how to fight frizz on holiday, Victoria Hall is in the 'know' about haircare. Among advising readers as the Beauty Editor at Harper's Bazaar and the Telegraph, she's also freelanced for luxury brand, Crème de la Mer, and publishers; Grazia, Fabulous Magazine and The Sunday Times Style. The question that all brands want to know...what do consumers really want? With the sheer volume of haircare products on the shelf, it's no surprise that it's difficult for consumers to choose the 'right' product. There has been a noticeable shift in consumers purchase behaviour; "shoppers have become more ingredient savvy - they want their shampoo to actually clean their hair, rather than just moisturise or volumize".
Chemicals and plastic are now perceived as nasties in modern haircare, with consumers being more aware than ever of what's actually in the bottle.
The haircare industry thrives on new trends, with many of these now born on social media. Whilst many brands "In comparison to ten years ago, women are starting to see haircare as an extension of their beauty routine" 07 MARKET TRENDS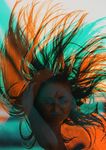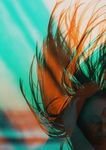 09 This year, it's been evident that bigger brands are struggling to react to changes in consumer behaviour, while new athome colour brands have been innovating in the professional haircare market. "With increasingly hectic lifestyles, consumers are looking for quick and convenient at-home solutions that save them time and money" Hall says.
Brands such as eSalon use algorithms to power insights on your perfect shade, delivering custom hair colour kits straight to your door. Bleach London and Josh Wood offer at-home colour shots to boost hair colour in between appointments. In the past year in particular, niche 'disruptor' brands have been taking on the big dogs, with many proving successful. The likes of IGK offer premium 'Instagrammable' packaging coupled with affordable prices, appealing to an 'influencer' generation looking to share beauty and haircare moments with their followers. The founder of disruptor brand, OUAI, used her vast social media following to understand what consumers actually want from their haircare, which ultimately powered the product strategy of the brand.
MARKET TRENDS
Eco-brand, Beauty Kubes, responded to an emerging trend in a truly unique way—providing organic, vegan friendly and plastic free shampoo cubes to satisfy an eco-friendlier generation. Hall explains: Looking ahead, it's all about the long-term health of hair; consumers will alter their eating habits and supplements around their hair type and what problems they experience. New technology will undoubtedly impact the haircare market, whether its drugs that can reverse hair loss or being able to achieve the ultimate salon quality colour at home.
In the new era of the disruptor, brands champion consumers to drive their products. Communication and ingredient transparency is paramount. One thing is clear, the recipe for success has changed.
10 "Disruptors are bringing something unique to hair care in the way that they communicate with their customers. They identify and own their niche, the rest of the range flows directly from that. Disruptors are cutting into big brands' profits"
TOP100 SEARCHED HAIRCARE BRANDS DISRUPTORS HAVE BEEN SHAKING UP THE COMPETITIVE LANDSCAPE OVER THE PAST YEAR, FORCING BIG BRANDS TO RETHINK THEIR POSITIONING STRATEGIES. THIS INDEX REVEALS THE SHARE OF VOICE OF THE TOP 100 HAIRCARE BRANDS. FEAR NOT ___ 9
OF THE TOP 10 BRANDS ARE ESTABLISHED. 01 11 21 31 41 51 61 71 81 91 02 12 22 32 42 52 62 72 82 92 03 13 23 33 43 53 63 73 83 93 MARKET TRENDS KILLER INSIGHTS Disruptor hair growth brand, WATERMANS dominated search volume with Many haircare brands that tackle problems such as dandruff and hair loss indexed in the top 100 8.6% 11
12 04 14 24 34 44 54 64 74 84 94 05 15 25 35 45 55 65 75 85 95 06 16 26 36 46 56 66 76 86 96 07 17 27 37 47 57 67 77 87 97 08 18 28 38 48 58 68 78 88 98 09 19 29 39 49 59 69 79 89 99 10 20 30 40 50 60 70 80 90 100
22.2% SHAMPOO 17.3% ELECTRICALS PRODUCT SEARCH VOLUME (%) BATHROOM SHELFIE CONSUMERS SPEND A STAGGERING £47,000 (ON AVERAGE) ON THEIR HAIRCARE OVER A LIFETIME (MARIE CLAIRE, 2017). WITH HUNDREDS OF PRODUCTS ON THE MARKET, IT'S NO SURPRISE THAT BRANDS ARE CONSTANTLY FIGHTING FOR SHELF SPACE. It is estimated that by 2019, the hair conditioner market will reach over $14 billion (Digital Journal, 2018).
Alex Fisher, Senior Beauty Analyst at Mintel states, "growth in the women's haircare market has been driven by a continued focus on caring needs, especially driven by conditioning treatments." (Mintel, 2018). 37.0% CONDITIONER 13 MARKET TRENDS
9.2% ACCESSORIES 6.4% DYE 5.5% STYLING 2.4% TREATMENTS KILLER INSIGHTS TOP 10 MOST SEARCHED FOR CONDITIONER BRANDS: 01 06 02 07 03 08 04 09 05 10 When looking at products that consumers use in their everyday haircare routine, Search identifies the categories that brands should champion in their marketing strategy. Conditioner accounts for 37% of searches around haircare, making it the most important product when researching. 14
BEYOND THEBOTTLE IT'S NO LONGER ALL ABOUT 'WASH-AND-GO', WITH CONSUMERS INCREASINGLY FOCUSED ON PRODUCTS THAT WILL BENEFIT THE LONG-TERM HEALTH OF THEIR HAIR.
SEARCHES AROUND PRODUCTS REVEAL CONSUMERS' INNERMOST HAIRCARE NEEDS AND INTENT FOR PURCHASE. 15 MARKET TRENDS
KILLER INSIGHTS Users are 75xMORE likely to be searching for MOISTURISING over any other attribute when searching for conditioner 17.7%of consumers search for THICKENING SHAMPOO 11.1%of consumers are searching for CAFFEINE SHAMPOO SHAMPOO Thickening and dandruff are the top two attributes that consumers look for in shampoo, suggesting that they search by problem or hair type. Consumers are also searching around organic haircare products, reflecting that they're conscious about ingredients. They were less concerned regarding price or gender as attributes. CONDITIONER Attributes that you might expect consumers to be searching for around conditioner, such as damage repair, indexed very low.
Moisturising and thickening are the top two attributes that consumers seek in their conditioning products. Much like shampoo, price under indexed, suggesting that consumers aren't focused on cost.
PRODUCT ATTRIBUTES 16 THICKENING DANDRUFF ORGANIC MALE/FEMALE COST MOISTURISING THICKENING SHINE COLOUR CONSERVE PRICE 30% 20% 10% 0% 40% 30% 20% 10% 0%
03 MARKET — THE FUTURE OF HAIR CARE BY VICTORIA HALL TVFUELS PURCHASEINTENT HAIRCARE IS A SATURATED MARKET, WITH BRANDS EXPERIENCING DIFFICULTY IN BUILDING LOYALTY WITH CONSUMERS. TV IS AN IMPORTANT CHANNEL TO BUILD AWARENESS AND BRAND AFFINITY, WITH RESEARCH SUGGESTING THAT THE AVERAGE PERSON SPENDS ALMOST 10 YEARS OF THEIR LIFE WATCHING TV (INDEPENDENT, 2018). TOP SEARCHED RETAILERS FOR HAIRCARE When identifying where consumers go to search for their haircare products, Search revealed that consumers were 23x more likely to search for Superdrug over any other retailer during May to August.
Interestingly, Superdrug was a prime-time sponsor during this period for reality TV show, Love Island. Online beauty giants, Feel Unique and Look Fantastic also indexed high for haircare searches, reflecting INDEX 45 40 35 30 25 20 15 10 5 SUPERDRUG LOOK FANTASTIC FEEL UNIQUE ASDA BOOTS ALDI LIDL WAITROSE TESCO SAINSBURYS MORRISON AMAZON the shift from brick-and-mortar stores to e-commerce. Consumers are only 1.4x more likely to search for Boots when looking for haircare, which is surprising considering the retailers reputation and the number of haircare brands available online. Apart from Asda, supermarkets and Amazon under indexed, suggesting that consumers are more likely to search for haircare through health and beauty retailers.
Users searching around haircare products are 40xMORE likely to be searching for SUPERDRUG than any other retailer KILLER INSIGHTS KEY RETAILER BASEINDEX 17 MARKET TRENDS RETAILER
MOBILEFIRST MOBILE SURFING TIME IS EXPECTED TO GROW TO 2 HOURS AND 14 MINUTES PER DAY BY 2019 (CAMPAIGN, 2018). CONSUMERS SEARCH BEHAVIOUR ACROSS DEVICE REVEALS INVALUABLE INSIGHTS FOR BRANDS, INCLUDING KEY ACTIVATION TIMES TO TARGET CUSTOMERS. Desktop remains the dominant device for haircare, with consumers predominantly researching around brands and reviews of products. In contrast, searches conducted on mobile are focused on influencers and specific haircare problems. Tablet searches only accounts for a minority of the market, experiencing a decline in the past six months. Whilst desktop searches remain high, mobile has grown more quickly (by 7%) over the past six months and now accounts for 36.9% of haircare searches.
The majority of consumers searching around haircare are doing so in the evenings. However, 19.0% of desktop users typically search in the lead up to lunch and late afternoon, whilst at work. Tablet users typically search for haircare at the weekend, presumably from the comfort of their home. KILLER INSIGHTS Key search DAYS for haircare brands: DESKTOP: Monday & Friday MOBILE: Tuesday & Wednesday TABLET: Saturday & Sunday Key search TIMES for haircare brands: DESKTOP: 11:00, 16:00 MOBILE: 19:00, 22:00 TABLET: 17:00, 22:00 HAIRCARE SEARCHES BY DEVICE TYPE OF HAIRCARE SEARCHES BY DEVICE KEY DESKTOP 54.9% MOBILE 36.9% TABLET 8.2% 18 KEY DESKTOP MOBILE BRANDS PRODUCT TYPES HAIR TYPES HAIR PROBLEMS REVIEWS INFLUENCERS 2.5 2 1.5 1 0.5 BASEINDEX TYPEOFHAIRCARESEARCHES INDEX
UNDERTHE INFLUENCE INFLUENCER MARKETING IS EXPECTED TO BE WORTH BETWEEN $5 TO $10 BILLION BY 2020 (CONSULTANTS INSIDER, 2018). Brands are increasingly using influencer content as part of their core brand marketing strategy to boost sales, increase reach and awareness, whilst fostering trust to build loyalty. Haircare brands should identify audiences that are proactively searching around influencers, affiliated brands and competitors, allowing the brand to tap into broader connected search categories associated with influencers. THE MOST SEARCHED FOR HAIRCARE INFLUENCERS OF 2018: 1. JEN ATKIN 2.
TRACEY CUNNINGHAM 3. SAM MCKNIGHT 4. SCOTTY CUNHA 5. SALI HUGHES 54% 13.2% 13.1% 3.8% 3.4% 19 *Figures based upon share of search of top 70 haircare influencers MARKET TRENDS
SEARCH INDEX VS TRENDS: 2017—2018 INDEX 1.5 1 0.5 SUBSCRIPTION DIRECT TO CONSUMER E-TAILERS INFLUENCERS VEGAN KILLER INSIGHTS JOHN FRIEDA saw a 2208% search uplift over two days after announcing Rochelle Humes as the new brand ambassador for their 'Frizz Ease Dream Curls' product 20 55.3%increase in searches for INFLUENCERS (year-on-year) IGK HAIR saw a 173%search uplift after influencer, Zoella, promoted the products via YouTube Heavily influencer promoted brand, COCO & EVE, saw a 324.9% search uplift (year-on-year) Brand endorsements don't always mean results—L'OREAL only saw a 4.7% increase in searches following their Cheryl Tweedy, Casting Crème Gloss advert in 2018.
Is this why L'Oreal decided to end their contract with Cheryl?
WHAT IS THE TRUE POWER OF INFLUENCERS? KEY 2017 2018 BASEINDEX HAIRCAREMARKETTRENDS
AREDISRUPTORS TRULYPOWERFULOR JUSTAFAD? In the past year, disruptor haircare brands have come out of nowhere, shaking up the haircare industry and providing healthy competition for established brands. For haircare, new challenger products are often purchased as a one-off, with many consumers reverting back to trusted haircare brands. Recently, haircare giants have been acquiring niche and nimble brands to become disruptors themselves. Search Intelligence reveals killer insights around disruptor brands and their audiences.
DI SR UP TO RS 21 MARKET TRENDS
INDEX OF MOST SEARCHED FOR DISRUPTOR BRANDS: 2017—2018 INDEX BUMBLE & BUMBLE OUAI OLAPLEX LIVING PROOF O&M MOROCCAN OIL GROW GORGEOUS WATERMANS 14 22 KEY 2017 2018 BASEINDEX DISRUPTORBRANDS
THE ONLY OUAI KILLER INSIGHTS OUAI was founded in 2016 by Jen Atkin, a Celebrity Hair Stylist. This femaleled haircare brand targets real women by combining accessibility with luxury. Among her roster of celebrity clients, Atkin was named by the New York Times as the 'Most Influential Stylist in the World'. Consumers are 5x more likely to be searching for Ouai than this time last year.
When identifying top related searches for OUAI, hidden audiences and associated brands are revealed. Brands should arm themselves with unique competitor intelligence to intercept challengers. By identifying those with a high share of search, brands can target users actively searching around competing products.
People searching for OUAI are 92x MORE likely to be searching for DIOR Other affiliated brands include: Consumers searching for OUAI are: 90xMORE likely to be searching for the KARDASHIANS 45xMORE likely to go on to search for PARENTING PRODUCTS 03 MARKET — THE FUTURE OF HAIR CARE BY VICTORIA HALL OUAI AUDIENCE PROFILES INDEX 1.5 1 0.5 18–24 25–34 35–44 45–54 55–64 65+ AGE 23 KEY BASEINDEX MARKET TRENDS FORNOW
WATERMAN WINS KILLER INSIGHTS Consumers are: 50.4xMORE likely to be searching for COSMETIC SURGERY 43xMORE likely to be searching for BRAUN Other affiliated brands include: In comparison to OUAI, all of these are household brands 82%of searches for Watermans were around specific products such as 'WATERMANS GROWME SHAMPOO', 'WATERMANS GROW SHAMPOO' or 'WATERMANS CONDITIONME'.
This suggests that consumers have high awareness of the brand and product range, coupled with high intent to make a purchase When searching for Watermans, only 15.4% of consumers searched around problems such as 'hair loss' and less than 2% around reviews. Whilst Watermans has a portfolio of celebrity influencers, such as Charlotte Crosby, less than 1%searched around these. This may be because their key audience (35–44 and 45–54) aren't interested in these influencers.
Watermans is a disruptor brand that came out of nowhere, suggesting why it has the highest share of haircare search volume over the past six months. Watermans offers unisex, chemical free products specifically designed for hair growth. Whilst these disruptors may not stay around for long, they do benefit the haircare industry by driving overall awareness and increasing share of search for brands. 24 TOP SEARCH CATEGORIES AROUND WATERMANS SEARCH VOLUME (%) 75 50 25 PRODUCTS PROBLEMS REVIEWS INFLUENCERS SEARCHCATEGORIES FOR NOW
ACTION THEPOWER OFSEARCH Conquest competitors through interception to disrupt the user journey.
HAIR MOMENTS THAT MATTER Search reveals the haircare moments throughout the year that consumers are experiencing and planning for, and how they impact consumer behaviour; from pivotal real-life moments, planned calendar events to short sporadic moments. In 2018, the Oscars resulted in the most significant uplift, suggesting that searches around haircare are heavily inspired by influential people such as celebrities. MOMENT OF TRUTH HAIRCARE BRANDS NEED TO PLAN AND ACTIVATE AROUND KEY TRIGGER MOMENTS TO CONNECT AND STAY RELEVANT WITH THEIR AUDIENCES.
JAN FEB MAR APR MAY JUN JUL NEW YEAR VALENTINES OSCARS SPRING SUMMER HOLIDAY MEGHAN MARKLE ENGAGEMENT FESTIVALS 250 200 150 100 50 -50 -100 UPLIFT (%) DOWNTURN (%) 185% 22.4% 214.3% 165.5% 55.7% 175.8% -25.2% TOP HAIRCARE MOMENTS BY SEARCH UPLIFT MOMENTS LONDON FASHION WEEK -43.2% Sparking 6.8x more searches than the 'Royal Wedding' Best red carpet celebrity hairstyles encourage searches 27
KILLER INSIGHTS In addition, calendar moments such as New Year, Summer and Autumn trigger behaviour as people look to change their hairstyles and purchase seasonal products. Consumers are also more likely to be motivated by sporadic moments such as convenience, chill/relaxation and bargains when searching for haircare, suggesting that consideration and intent is often spontaneous. Moments expected to be aligned with buying haircare, such as Christmas, London Fashion Week and festivals, under indexed compared to the general population. 10 When searching for haircare consumers are 381x MORE likely to be searching around CONVENIENCE AUSSIE is the top brand related to CONVENIENCE, accounting for 8.7% of haircare searches WATERMANS is ranked as the No.1 haircare brand for searches around CHILL/RELAXATION and WEDDING SEASON AUG SEP OCT NOV DEC NEW HAIR TRENDS AUTUMN AMERICAN MUSIC AWARDS CHRISTMAS PARTIES 66.9% 171.7% 64.8% 64.8% 1.
CONVENIENCE 9.5x 2. CHILL/RELAXATION 5.0x 3. BARGAINS 3.6x TOP HAIRCARE SEARCHES AROUND CONVENIENCE: 1. CLOSEST HAIRDRESSERS 31% 2. HAIR COLOUR 12% 3. HAIR CUT 11% TOP HAIRCARE SEARCHES AROUND CHILL/RELAXATION: 1. HAIRDRESSERS 22% 2. HAIR TREATMENTS 19% 3. HAIR MASKS 3% TOP HAIRCARE SEARCHES AROUND BARGAINS: 1. FREE HAIRCUT 28.8% 2. DISCOUNTED HAIR STRAIGHTNERS 10.4% 3. HALF PRICED SHAMPOO & CONDITIONER 5.7% TOP SPORADIC MOMENTS Predicting new hair trends such as 'glass hair' Selena Gomez' iconic hairstyle at 2017 AMAs boosted 'blonde hair' searches 28 KEY UPLIFT DOWNLIFT CHRISTMAS GIFTING 11.9%
29 ACTION THEPOWER OFSEARCH Activate 'always-on' activity to target users in spontaneous moments.
TALKING HEADS MANY FMCG BRANDS TAKE A 'ONE SIZE FITS ALL' APPROACH WITH CONSUMERS, WHETHER IT'S BRAND MESSAGING, CAMPAIGNS OR PRODUCT PACKAGING. HOWEVER, THIS COURSE OF ACTION IS OFF THE MENU FOR HAIRCARE. 31 AUDIENCE Social media and changes in technology have disrupted the way that consumers interact with brands, with more personalisation led brand experiences. It's now a two way relationship, where consumers lead the conversation.
So how do mass brands connect effectively with consumers? Search lifts the lid on the most common searched for haircare problems and the audiences that index highest around them. This provides insight into the mindsets and motivations of consumers, in particular passions, real-life interests, trigger moments and intent signals that can be used for brand activation.
DAMAGED TOP AGE PROFILES: 1. 45–54 2. 35–44 3. 25–34 GENDER: FEMALE LIFE PROFILES: ENTREPRENEURS LIFE MOMENTS: PROMOTION SPORADIC MOMENTS: TREAT YOURSELF CONNECTED INTERESTS: 1. BEAUTY & COSMETICS 2. LUXURY LIFESTYLES 3. RELAXATION TOP SEARCHED FOR HAIRCARE BRANDS: 1. AUSSIE 10.7% 2. PANTENE 7.8% 3. GARNIER 6.6% TOP SEARCHED FOR BRANDS FROM OTHER INDUSTRIES: 1. APPLE 27.8% 2. RANGE ROVER 14.0% 3. UGG 10.6% DANDRUFF TOP AGE PROFILES: 1. 45–54 2. 35–44 3. 18–24 GENDER: MALE LIFE PROFILES: STAY AT HOME PARENTS LIFE MOMENTS: MOVING HOUSE SPORADIC MOMENTS: CONVENIENCE CONNECTED INTERESTS: 1. HEALTH 2.
NEWS 3. BUSINESS & INDUSTRIES TOP SEARCHED FOR HAIRCARE BRANDS: 1. HEAD & SHOULDERS 14.0% 2. L'OREAL 12.9% 3. PANTENE 11.1% TOP SEARCHED FOR BRANDS FROM OTHER INDUSTRIES: 1. YORKSHIRE TEA 21.7% 2. FAIRY 11.1% 3. M&S 10.8% ENTREPRENEURS ARE 6.7x MORE LIKELY THAN ANY AUDIENCE TO SEARCH FOR DAMAGED HAIR. ARE THEY MORE IMAGE CONSCIOUS BECAUSE OF THEIR JOB? CAN STRESS-INDUCED DANDRUFF FROM MOVING HOUSE SPARK SEARCHES AROUND HEAD & SHOULDERS?
DRY TOP AGE PROFILES: 1. 45–54 2. 25–34 3. 35–44 GENDER: FEMALE LIFE PROFILES: DIY (DO IT YOURSELF) LIFE MOMENTS: NEW HOME SPORADIC MOMENTS: BARGAINS CONNECTED INTERESTS: 1. SCIENCE 2. HOME & GARDEN 3. DIY TOP SEARCHED FOR HAIRCARE BRANDS: 1. GARNIER 9.0% 2. AUSSIE 5.3% 3. REDKEN 4.7% TOP SEARCHED FOR BRANDS FROM OTHER INDUSTRIES: 1. DYSON 6.1% 2. MIELE 4.8% 3. PANASONIC 3.0% DULL TOP AGE PROFILES: 1. 25–34 2. 45–54 3. 55–64 GENDER: FEMALE LIFE PROFILES: CITY DWELLER LIFE MOMENTS: NEW JOB SPORADIC MOMENTS: CONVENIENCE CONNECTED INTERESTS: 1. BEAUTY & COSMETICS 2. FOOD & DRINK 3. TRAVEL TOP SEARCHED FOR HAIRCARE BRANDS: 1.
AUSSIE 14.8% 2. JOHN FRIEDA 9.3% 3. REDKEN 5.6% TOP SEARCHED FOR BRANDS FROM OTHER INDUSTRIES: 1. HTC 24.7% 2. TIA MARIA 18.2% 3. SAMSUNG 13.3% NEW HOME OWNERS ARE 3x TIMES MORE LIKELY TO SEARCH AROUND BARGAINS FOR HAIRCARE, ARE THEY SPENDING THEIR MONEY ON HOUSEHOLD APPLIANCES INSTEAD? CITY DWELLERS ARE 54.5x MORE LIKELY TO SEARCH AROUND CONVENIENCE, IS THIS BECAUSE OF HECTIC CITY LIFE?
FRIZZY TOP AGE PROFILES: 1. 35–44 2. 55–64 3. 18–24 GENDER: FEMALE LIFE PROFILES: PARENTS OF TEENAGERS LIFE MOMENTS: GETTING MARRIED SPORADIC MOMENTS: DECISION-MAKING CONNECTED INTERESTS: 1. HEALTH 2. RELAXATION 3. HOME IMPROVEMENTS TOP SEARCHED FOR HAIRCARE BRANDS: 1. AUSSIE 10.6% 2. REDKEN 9.1% 3. JOHN FRIEDA 7.1% TOP SEARCHED FOR BRANDS FROM OTHER INDUSTRIES: 1. BOLD 33.8% 2. NETFLIX 10.4% 3. B&Q 2.7% HAIRLOSS TOP AGE PROFILES: 1. 45–54 2. 18–24 3. 55–64 GENDER: MALE LIFE PROFILES: BUSINESS PERSON LIFE MOMENTS: JOB SEEKING SPORADIC MOMENTS: CONVENIENCE CONNECTED INTERESTS: 1.
REMEDIES 2. HEALTH 3. NEWS TOP SEARCHED FOR HAIRCARE BRANDS: 1. JOHN FRIEDA 16.4% 2. WATERMANS 5.9% 3. REVLON PROFESSIONAL 4.9% TOP SEARCHED FOR BRANDS FROM OTHER INDUSTRIES: 1. VOLKSWAGEN 5.8% 2. BBC 5.3% 3. AMAZON 5.0% DO PEOPLE SPEND MORE TIME DECISION-MAKING AROUND HAIRCARE BRANDS FOR THEIR BIG DAY?
BUSINESSMEN SEARCHING FOR HAIRCARE ARE 111.4x MORE LIKELY TO LOOK FOR 'REMEDIES' TO HAIR LOSS. IS THIS DRIVEN BY JOB SEEKING? AUDIENCE 33
OILY/GREASY TOP AGE PROFILES: 1. 18–24 2. 45–43 3. 35–44 GENDER: MALE LIFE PROFILES: MILLENIALS LIFE MOMENTS: UNIVERSITY SPORADIC MOMENTS: BOREDOM CONNECTED INTERESTS: 1. REMEDIES 2. FOOD & DRINK 3. FITNESS TOP SEARCHED FOR HAIRCARE BRANDS: 1. L'OREAL 10.0% 2. JOHN FRIEDA 8.2% 3. REDKEN 5.0% TOP SEARCHED FOR BRANDS FROM OTHER INDUSTRIES: 1. COMFORT 27.1% 2. LINDT 13.4% 3. DAILY STAR 11.3% SPLITENDS TOP AGE PROFILES: 1.
18–24 2. 45–54 3. 25–34 GENDER: FEMALE LIFE PROFILES: MILLENNIALS LIFE MOMENTS: NEW CAR SPORADIC MOMENTS: DINNER OUT CONNECTED INTERESTS: 1. BEAUTY & FITNESS 2. COOKING/FOOD 3. TV/BOX SETS TOP SEARCHED FOR HAIRCARE BRANDS: 1. TIGI 58.3% 2. OGX 33.3% 3. HERBAL ESSENCES 8.3% TOP SEARCHED FOR BRANDS FROM OTHER INDUSTRIES: 1. EASYJET 57.7% 2. HYUNDAI 16.2% 3. VAUXHALL 13.8% MILLENNIALS SEARCHING FOR OILY/GREASY HAIR PROBLEMS ARE 285.9x MORE LIKELY TO SEARCH FOR 'REMEDIES'. IS THIS DRIVEN BY STARTING UNIVERSITY? SEARCHES FOR TIGI ARE HIGH AMONGST MILLENNIALS, ARE LUXURY BRANDS SEEN AS MORE ACCESSIBLE FOR THIS AUDIENCE? KILLER INSIGHTS Consumers searching for dandruff are 381x MORE likely to be searching for YORKSHIRE TEA Consumers searching around hair loss are over 286x MORE likely to be searching for REMEDIES When searching for haircare, students are 6.2x MORE likely to search for DANDRUFF Female vs Male share of hair search: 79.3% v 20.7% AUSSIE is the no.1 brand for searches around damaged, dull and frizzy hair Searches for DULL HAIR and HAIR LOSS are triggered by calendar moments, such as seasonal weather 34
THENEW LUXURY ONE THING IS CERTAIN, THE LUXURY MARKET IS POISED FOR CHANGE. 'THE MAIN GROWTH ENGINE OF THE LUXURY MARKET IS A GENERATIONAL SHIFT, WITH 85% OF LUXURY GROWTH IN 2017 FUELLED BY GEN Y AND GEN Z' (BAIN & COMPANY, 2017). AUDIENCE Haircare is no exception, with luxury brand growth being driven by the increasing spending power of millennials. Endorsement for luxury brands was a role traditionally filled by celebrities, however there has been a shift towards influencers collaborating with upmarket haircare brands as a crowdsourcing initiative for new product ideas.
Consumers are increasingly expecting more from luxury brands, especially when it comes to justifying the price tag.
Personalisation has become a must-have for differentiating brands and addressing unique haircare problems. Brands such as Prose and Function of Beauty provide customised hair products based on your hair needs, styling habits, location and lifestyle. How do luxury haircare brands keep their stature, but become more accessible to growing audiences such as millennials? HEAD TO TOP 3 AUDIENCES SEARCHING FOR LUXURY HAIRCARE: 1. BUSINESS TRAVELLERS 2. MILLENNIALS 3. CITY DWELLERS TOP HAIRCARE SEARCHES FOR LUXURY AUDIENCE: 1. CONDITIONER 32% 2. SHAMPOO 21% 3. COLOURPLEX SHAMPOO 6% TOP PROBLEM SEARCHES AROUND HAIRCARE FOR LUXURY MARKET: 1.
FRIZZY 2. SPLIT ENDS 3. HAIR LOSS TOP SEARCHED FOR LUXURY HAIRCARE BRANDS: 1. WATERMANS 27% 2. TIGI 18% 3. KERASTASE 6% TOP SEARCHED FOR LUXURY BRANDS IN OTHER INDUSTRIES: 1. DYSON 40% 2. JO MALONE 39% 3. CHAMPNEYS 15% 35 SEARCH INTELLIGENCE REVEALS T RELATED TO LUXURY AND M
APPEALING TOTHEMASSES 'THE GLOBAL HAIRCARE MARKET IS EXPECTED TO REACH $211.1 BILLION BY 2025' (GRAND VIEW RESEARCH, 2018), WITH GROWTH OPPORTUNITIES FOR LUXURY AND MASS BRANDS ALIKE. Despite disruptors shaking up the market and driving new trends, mass brands continue to dominate overall share of search for haircare. In everyday life, consumers will always be drawn to accessible products that offer value for money, with mass market shampoo and conditioner continuing to be perceived as staples. How do mass brands stand out in a cluttered market, where hundreds of brands are vying for attention?
O HEAD KILLER INSIGHTS Luxury haircare consumers are 2.3x MORE likely to search for INFLUENCERS than the mass market audience Mass market haircare consumers are 3.45x MORE likely to search for PRICE than the luxury audience 36 TOP 3 AUDIENCES SEARCHING FOR MASS MARKET HAIRCARE: 1. STAY AT HOME PARENTS 2. PARENTS OF TODDLERS 3. FAMILY SHOPPERS TOP HAIRCARE SEARCHES FOR MASS MARKET: 1. SHAMPOO 35% 2. LEAVE IN CONDITIONER 30% 3. 2 IN 1 SHAMPOO 18% TOP PROBLEM SEARCHES AROUND HAIRCARE FOR MASS MARKET: 1. DANDRUFF 2. DULL 3. OILY/GREASY TOP SEARCHED FOR MASS MARKET HAIRCARE BRANDS: 1. DOVE 65% 2.
AUSSIE 23% 3. WELLA 13% TOP SEARCHED FOR MASS MARKET BRANDS IN OTHER INDUSTRIES: 1. LYNX 14% 2. ARIEL 29% 3. PERSIL 15% THE TOP SEARCHES AND BRANDS MASS MARKET AUDIENCES
37 ACTION THEPOWER OFSEARCH Expand reach by tapping into unique, hidden audiences.
INFLUENCING THEINFLUENTIAL BY ROSIE CAVE, LUXURY MEDIA AT HEARST of content and inspiration, from pixie crops and purple highlights, to floor-length golden locks and everything in between. In a cluttered market space such as haircare, brands are constantly looking for new and exciting ways to engage with niche audiences, especially for new brands trying to get on the map. Haircare and beauty has become much more personal, whereby fellow consumers are heavily influencing purchase behaviour, not the conglomerates.
There has been a huge power shift, from celebrities commanding brand marketing to the familiar girl-nextdoor stealing the spotlight, whether that's micro-influencers (less than 10,000 followers) or power-middle influencers (10,000–250,000 followers). These influencers are much I t's no secret that more and more of us are looking at our fellow consumers to influence our purchasing decisions. Whether it's discovering the latest 'it' bag, the must-have face cream, or the hottest holiday destination for 2018, we (the consumers) are no longer looking to companies for the best cult beauty products and latest launches.
Instead, we are using social media, blogs, reviews and websites for our next inspiration. Therefore, it is no surprise that for the past several years, influencers have become the hottest topic in advertising and they aren't stopping here. Hair is big in the world of social media. In fact, on Instagram there are nearly 160 million posts with the hashtag '#hair', 17.6 million with '#hairstyles' and another whopping 18.8 million with '#haircolour'. When you start scrolling through these hashtags, you see a vast wealth 39 ADVERTISING
04 more relatable and personable than red-carpet celebrities, and as a result, their opinions and recommendations hold a greater weight with their audience. The popularity of influencers has been strengthened by their ability to foster trust and build brand loyalty. They are in charge of the content and how the brand message is portrayed to their followers, promoting authenticity and allowing the audience to emotionally connect with the product. For consumers, it's finding something they can emulate and buy into. Instead of simply saying "hey, buy my product", marketing strategies are now generating interest in a product/brand through association and the element of trust.
It's a time where personality wins sales, not the company.
Much like celebrity endorsement, influencer marketing doesn't come without its risks. If the influencer posts something misleading, or untrustworthy, it discredits their integrity. Audiences will stop listening and brands will stop working with them. Audience trust is key to the influencer's survival. In a world where nothing comes for free, influencers and celebrities who post the perfect 'insta #hair picture', are more likely to have a '#ad' or '#spon' hidden amongst their carefully curated words, than be a genuine fan. Based on follower count, influencers can be paid hundreds or even thousands of pounds to promote a particular brand or product.
With this comes increased skepticism around influencers and the tactics that brands use to market their products. With audiences gaining more knowledge of how this works, will consumers begin to lose trust in influencers? So how long can influencer marketing last? One thing is certain, we (the real, genuine consumers) hold the power. Authenticity is key, and companies need to remember this when building their next marketing campaign. We all have our favourite personalities, but unless they have a serious, trusted fan base, the results could be detrimental to the influencer and/or celebrity, and of course, the brand.
45 HAIRCAREIS POISEDFOR CHANGE Disruptors are the biggest search trend of haircare in 2018, with Watermans dominating share of voice in the market. Are they shortlived? Whilst these challenger brands drive overall awareness and search volume around haircare, consumers often revert back to established brands that they know and trust. Consumers are powerful in haircare, determining when, where and how they interact with brands.
With more touchpoints and choice of brands than ever before, they are spending an increasing amount of time online searching for haircare products, in particular conditioner. Organic has become an important factor affecting brand preference, driven by ingredient conscious consumers focused on the long-term health of their haircare. Whilst many consumers are searching around convenience and bargains, major events such as The Oscars and New Year have been proven to trigger searches around haircare. Influencers continue to be of value, with haircare brands seeing significant uplift when aligning themselves with the correct figure for that audience.
01 KNOWLEDGE IS POWER Predict macro and seasonal trends through search to stay ahead of the competition. 02 BE IN THE KNOW Identify key search touchpoints that spark conversation and influence consumer behaviour. 03 CONNECT TO SUCCEED Tune in, provoke and co-create. Utilise search to truly connect with consumers. 04 BE SAVVY Tap into the power of influencers, find the most appropriate influencer for your brand using the power of search. COMMENTARY
APPENDIX The results detailed in this report are based on a total of 491 million global haircare searches from 29 August 2017 to 29 August 2018, extracted from the global Captify network.
TOP 100 SEARCHED HAIRCARE BRANDS Basedonsearchvolume(%)ofbrandsfortheperiodofJuly2017to July2018,excludingsearchesforhairelectricals BATHROOM SHELFIE (PRODUCT SEARCH VOLUME) Basedonsearchvolume(%)ofhaircareproductsfortheperiodof January–August2018 BATHROOM SHELFIE (TOP 10 MOST SEARCHED FOR CONDITIONER BRANDS) Basedonsearchvolume(%)ofconditionerbrandsfortheperiod ofJanuary BEYOND THE BOTTLE (PRODUCT ATTRIBUTES) Basedonsearchvolume(%)ofdifferentproductattributesfor shampooandconditionerfortheperiodofJanuary–August2018 TV FUELS PURCHASE INTENT (TOP SEARCHED RETAILERS FOR HAIRCARE) Basedonthesearchindexofthetopretailersinrelationtohaircare searchesfortheperiodofJanuary–August2018 MOBILE FIRST (HAIRCARE SEARCHES BY DEVICE) Basedonsearchvolume(%)ofhaircaresearchesbydeviceforthe periodofAugust2017–August2018 MOBILE FIRST (TYPE OF HAIRCARE SEARCHES BY DEVICE) Basedonkeyhaircaresearchesandhowtheyindexbydevicefor theperiodofJanuary–August2018 UNDER THE INFLUENCE (THE MOST SEARCHED FOR HAIRCARE INFLUENCERS OF 2018) Basedontheshareofsearchvolume(%)ofthetop70searchedfor haircareinfluencersfortheperiodofJanuary–August2018 UNDER THE INFLUENCE (SEARCH INDEX VS TRENDS: 2017—2018) Basedonhaircaremarkettrendsandhowtheseindexyear-on-year (August2017–August2018) DISRUPTORS (INDEX OF MOST SEARCHED FOR DISRUPTOR BRANDS (2017—2018) Basedonthetop8disruptorbrandsandhowtheseindexyear-onyear(August2017–August2018) THE ONLY OUAI FOR NOW (OUAI AUDIENCE PROFILES) Basedonpre-setageprofilesandhowOuaiindexesaround theseaudiences WATERMANS WINS FOR NOW (TOP SEARCH CATEGORIES AROUND WATERMANS) Basedonthesearchvolume(%)ofpredefinedkeysearchesaround WatermansfortheperiodofJanuary—August2018 HAIR MOMENTS THAT MATTER (TOP HAIRCARE MOMENTS BY SEARCH VOLUME) Basedontheupliftofthedifferentmomentsvstheupliftofthose momentsinrelationtohaircaresearches(yeartodate).Tocalculatethe uplifts,thelargestincreaseinthegeneralmomentwasnoted,thenusing thesamedaterangeitwascalculatedwhetherhairsearchesincreased ordecreased.Thefirstdayofthedaterangeisthensetasthebasefor theupliftordownlift(%).
GLOSSARY Index—toaccountforanynaturalskewthatmaybeseenwithinCaptify's publishernetwork,theresultsarecomparedtotheunderlyingdataset.This allowsustoshowthedifferencebetweenaparticularaudienceandtherest ofourdatabase. CALENDAR MOMENTS From national holidays to sporting events, stay relevant during planned calendar moments:
AmericanMusicAwards—selenagomez,AmericanMusicAwards, AMA,AMAsandnewhair,blonde
Autumn—autumnfashion,autumnclothes,autumnstyle, autumnlook,autumnclothing
Christmas—advent,christmas,christmaseve,midnightmass,gift exchange,secretsanta,whiteelephant,officeholidayparty,nativity, uglysweaterparty,treelighting,christmasshow,christmasgift, christmaspresent,christmasidea,christmasparty,christmaslights, santa,reindeer,elves,northpole,presents,wrappingpaper
Fashionweek—fashionweek,newyorkfashionweek,nyfw,milan fashionweek,parisfashionweek,londonfashionweek,mercedes benzfashionweek,fashionweeknews
GlassHair—glasshair,glassstylehair,glasshairstyle
MusicFestivals—musicfestival,festivalstyle,austincitylimits, bonnaroo,burningman,coachella,firefly,governorsball,lollapalooza, sxsw,southbysouthwest,vanswarpedtour,voodoo,stagecoach, ultra,edc,tomorrowland,electroniczoo,mysteryland,iheartreadio, jazzfest,buckeye,panorama,govball,outsidelands,bottlerock,best festival,festivalcamping,glastonbury
NewYears—newyearsday,newyearseve,celebratenewyear, january1,newyearsparty,newyearscelebration,newyearsdecoration, balldrop,newyearsresolution,resolutionidea,makeresolution 11–12 13–14 14 16 17 18 18 19 20 21 24 27–28 47 23
04 48
Oscars—oscars,oscaraward,baftas,academyaward
Spring—springfashion,springclothes,springstyle,springlook, springclothing
Valentines—valentine,valentinesday,chocolate,edible arrangements,roses,flowers,bouquet,hallmarkcards,cards,gifts, giftideas,jewelry,candy,heartscandy,valentinegift,valentineidea, makevalentine,givevalentine,flowerdelivery LIFE MOMENTS Reveal the pivotal moments in consumers' lives, from marriage to moving houses:
MeghanMarkleEngagement—meghanmarkle,princeharry, meghanandharryANDengaged,engagement,proposed,proposal SPORADIC MOMENTS Tap into spontaneous and irregular moments that inspire action and intent, from surprise gifting to first dates:
Bargain—bargain,deals,coupon,sale,discount,cheap,value, holidaysale,corporatediscount,corporaterate,fleamarket,thrift store,pricereduction,howtobargain,buyonegetone,flashsale, clearance,voucher,couponcode
Boredom—thingstodo,tired,feelinglazy,lackingdrive, uninterested,boredomcures,boredomgames
Chill/relaxation—unplug,chill,relax,relaxation,relaxingmusic, lounging,lounge,yoga,massage,spa,candle,reading,napping, resting,relaxationtechniquesforanxiety,relaxationtechniques forsleep,relaxationexercises,meditation,meditate,unwind,calm down,relaxingactivity
Convenience—conveniencestore,localshopping,easilyaccessible, effortless,closeby,convenientparking,convenienttiming
Decision-making—comparisonshop,comparisonshopping, hoteloptions,flightoptions,besttech,bestproduct,bestoflist, bestphone,bestcomputer,bestcar,bestrates,consumerreports, productreviews,hotelreviews,carreviews,electronicreviews, reviews,bestrated,toprated,bestrestaurant,bestfood,compare
DinnerOut—dinnerout,dinner,dinnerreservation,getreservation, opentable,restaurantideas,bestrestaurant,bestdatenight restaurant,bestfoodnearby,dinnerideas,romanticrestaurants, cheaprestaurants,nicerestaurants,yelp,opentable,restaurant reviews,toprestaurants,italianfood,mexicanfood,japanesefood, fusionfood,americanfood,fastfood,restaurantnearme
SummerHoliday—summerholiday,summervacation
TreatYourself—treatyourself,spaday,manicure,pedicure,hair highlights,nokids,newsuit,newdress,newsunglasses,breakfast inbed,staycation,mentalhealthday,spaholiday,personalday REFERENCES EXECUTIVE SUMMARY GrandviewResearch(2018).HairCareMarketSizeWorth$211.1 BillionBy2025|CAGR:3.1%.[online]Availableat:https://www. grandviewresearch.com/press-release/global-hair-care-market [Accessed28Aug.2018].
BATHROOM SHELFIE Abersteen,L(2017).Youwon'tbelievehowmuchwespendonourhair inalifetime.[online]MarieClaire.Availableat:http://www.marieclaire. co.uk/news/beauty-news/spend-hair-lifetime-498202[Accessed30Aug. 2018]. DigitalJournal(2018).HairConditionerMarketVolume,Revenue,Scope, KeyDriversandGrowthRateForecast.[online]Digitaljournal.com. Availableat:http://www.digitaljournal.com/pr/3873330#ixzz5MkU9hUUA [Accessed22Aug.2018]. Mintel(2018).UKWomen'sHaircareIndustryReport. [online]Available at:https://store.mintel.com/uk-womens-haircare-market-report [Accessed22Aug.2018].
TV DRIVES PURCHASE INTENT Knight,R(2018).TheaverageBritonspendsalmost10yearsoftheir lifewatchingTV,accordingtoresearch.[online]Independent.Available at:https://www.independent.co.uk/news/media/tv-radio/averagewatching-tv-briton-10-years-life-research-a8367526.html[Accessed22 Aug.2018].
MOBILE FIRST Bold,B(2018).Smartphonebrowsingovertakeslaptopanddesktop surfingforfirsttime.[online]CampaignLive.Availableat:https://www. campaignlive.co.uk/article/smartphone-browsing-overtakes-laptopdesktop-surfing-first-time/1444268[Accessed22Aug.2018]. UNDER THE INFLUENCE ConsultantsInsider(2018).'Influencermarketing'couldbeworth $10billioninjustafewyears,andawomanwhopaysInstagrammers andYouTubersforbrandsknowswhy.[online]Availableat:https:// consultantsinsider.com/articles/Influencer-marketing-could-be-worth- 10-billion-in-just-a-few-years-and-a-woman-who-pays-Instagrammersand-YouTubers-for-brands-knows-why--5b75fcd761d9734fea54f773 [Accessed22Aug.2018].
THE NEW LUXURY Bain&Company(2017).LuxuryGoodsWorldwideMarketStudy,Fall– Winter2017.[online]Availableat:http://www.bain.de/Images/BAIN_ REPORT_Global_Luxury_Report_2017.pdf[Accessed28Aug.2018]. APPEALING TO THE MASSES GrandviewResearch(2018).HairCareMarketSizeWorth$211.1 BillionBy2025|CAGR:3.1%.[online]Availableat:https://www. grandviewresearch.com/press-release/global-hair-care-market [Accessed28Aug.2018]. 13-14 17 18 19 35 36 02
49 POWERINGDECISIONS GLOBALLYTHROUGH SEARCHINTELLIGENCE Captify's unique Semantic Technology analyses billions of searches to power media & insights across all channels and on every device.
Search Intelligence reveals red-hot intent signals, consumer interests, real-life moments and macro world trends like no other data source. Captify's actionable insights play a crucial role in powering media & marketing strategies for over 700 top global brands and agencies. ABOUT US Report Contributors, Captify AUTHORS: Alice Brampton DATA & INSIGHTS: Michael Campbell Priya Hirani ART DIRECTION & DESIGN: Tara Gittus EDITORS: Laura Pleasants Suzanne Jarratt
GETINTOUCH info@captify.co.uk | info@captify.us | info@captify.fr | info@captify.es captify.co.uk | captify.us | captify.fr | captify.es Captify @Captify
www.captify.co.uk | sales.team@captify.co.uk POWERING DECISIONS GLOBALLY THROUGH SEARCH INTELLIGENCE