Detailed information Mount Everest Base Camp Trek-Nepal
If your browser does not support JavaScript, please read the page content below:
Detailed information Mount Everest Base Camp Trek-Nepal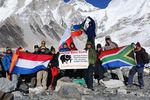 Detailed information Mount Everest Base Camp Trek- Nepal Introduction This exciting 14 day trek takes you right into the heart of the Everest trekking region which is situated in the Eastern part of Nepal. The trekking route leads you through some friendly Sherpa villages and ancient Buddhist monasteries while being surrounded by the most spectacular snow capped Himalayan peaks. The highlights of this adventure of a lifetime includes a visit to the world famous Mount Everest Base Camp at 5,357 m/ 17,575 ft) above sea level and a hike up to Kala Patthar (5,545 m/ 18,192 ft), which is one of the best view points of Mount Everest.
Nepal lies sandwiched between India and China and is home to eight of the world's ten highest mountains- including Mt. Everest! Nepal is also the birthplace of the buddha and a long time favorite in the global trekking community. Protected by the Himalayas, you can find ethnic cultures untouched by modernity, vast tracts of virgin forests and a degree of biodiversity unknown anywhere else in the world… The Everest region is protected by the Sagarmatha National Park, established in 1976 with an area of 1,148 square kilometers. The park is largely made up by the rugged terrain and gorges of the high Himalayas.
The altitude ranges from 2,845 m/ 9,330 ft to the top of the world- Mt. Everest at 8,848 m/ 29,028 ft above sea level! Mount Everest is known in Nepal as "Sagarmatha"- the goddess mother of the world. It has long been the greatest attraction for nature lovers and trekkers alike.
Mount Everest as seen from Kala Patthar ShapShap Travel Group Jacob van den Eyndestraat 61 2274 XA, Voorburg the Netherlands Tel: +31 (0) 70 888 9519 Email: info@shapshaptravel.com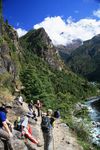 Overview Our 14 day Everest Base Camp Trek (also known as the EBC trek) is a great introductory trek for those travelers with not too much time and who would like to visit the mount Everest Base Camp. Anyone can sign up for this 2 week long hike as long as they are healthy and fit and preferably have some hiking experience in high mountainous areas. Keep in mind that the highest point reached during this trek will be 5,545 m/ 18,192 ft above sea level, so there is a risk of altitude sickness (see FAQ for more info).
We recommend that everyone visits their doctor and inform them about their plans and to get the green light from them before signing up.
After exploring the temples, shrines, bazaars and restaurants of Kathmandu we take an exciting mountain flight to Lukla and trek up the Dudh Kosi Valley, surrounded by the soaring peaks of Thamserku and Kusum Kanguru. It's a steep ascent to Namche Bazaar, capital of the Kumbu Sherpas, where we are again greeted by spectacular mountain vistas. A rest day here helps with acclimatization and there are great optional walks to enjoy in the area. We follow the trail to the famous Tengboche, located high on a ridge where a magnificent 360 degree panoramic view awaits us. The views of Everest, the Lhotse-Nuptse, Ama Dablam and Kantega dominate this peaceful and spiritual location- surely one of the most tranquil and inspiring places on earth.
This stunning trek visits both the Mount Everest Base Camp (5,357 m/ 17,575 ft) and Kala Patthar (5,545 m/ 18,192 ft)- the premier goal for many adventurous trekkers in the Himalayas. After trekking to EBC and Kala Patthar we return at a leisurely pace back to Namche and Lukla for our return Trans Himalayan flight to Kathmandu. Day to day itinerary Day 1. Arrival in Kathmandu and trip preparation - 1,350m/ 4,428ft Upon arrival you will be met at the airport and taken to your hotel in Kathmandu. There will be time to rest and take in this vibrant city's energy before a welcome dinner at a traditional Nepalese restaurant.
Day 2. Flight to Lukla & trek to Phakding (3 - 4hrs walk) - 2,652m/ 8,700ft After an early morning flight to Lukla (2,800m/ 9,186ft) and the final preparations, the trekking starts. From Lukla you will pass Chaurikharka village and make a descent towards the Dudhkosi Ghat (2,530m/ 8,300ft). The trail follows the bank of the Dudhkosi River until Phakding is reached. Explore Sherpa village and overnight at lodge.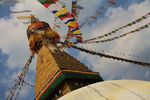 Day 3. Trek to Namche Bazaar (5 - 6 hrs walk) - 3,440m/ 11,284ft The trail crosses the Dudhkoshi River over a long suspension bridge and then leads you along the river to Hillary's Suspension Bridge (named after Sir Edmund Hillary).
The trail leads you further from here all the way to Namche Bazaar. Sir Edmund Hillary and Tenzing Norgay are recognized as the first two men to have reached the summit of mount Everest. They reached this milestone on the 29th of May, 1953. Day 4. Acclimatization Day - 3,440m/ 11,284ft This is the scheduled 'acclimatization' day. You can spend it taking a day hike to Thame, visiting Khunde or relaxing and exploring Namche Bazaar itself. It is the main centre of the Khumbu region and has lots of little shops, restaurants, a bakery, internet facilities and a colorful market each Saturday. Overnight stay at lodge in Namche.
Day 5. Trek to Tyangboche (5 - 6 hrs walk) - 3,870m/ 12,694ft After breakfast in Namche, we start our trek towards Tengboche. The trek has a few ups and downs with magnificent views of the great Himalayas. We enjoy the hike before we stop and relax for lunch. After lunch we start walking through the pine forest for about 2 more hours to reach Tyangboche. Tyangboche is a great place for close up views of Ama- Dablam and has the biggest buddhist monastery in the Khumbu region. Overnight stay at Tyangboche.
Day 6. Trek from Tyangboche to Dingboche (5 - 6 hrs walk) - 4,100m/ 13,076ft After breakfast we descend for half an hour to the riverside through the forest, cross the river and make a gradual walk up hill to reach Pangboche. The rest of the walk will be uphill to Dingboche. Overnight at Dingboche. Day 7. Trek to Thukla (2 - 3 hrs walk) - 4600m/ 15,088ft Today we trek up to Thukla. Thukla is at the bottom of the hill and has good views of Cholaste and Lobuche peak. The rest of the day can be spent exploring the village. We overnight at a mountain lodge. This is a short walking day and was designed to give you more time to acclimatize.
Trekking route

Day 8. Thukla to Lobuche (3 - 4 hours) - 4,930m/ 16,172ft After breakfast we continue our trek through the rocky trails all the way up to Lobuche where we rest and stay for the night. Day 9. Trek to Gorekshep (3 hrs walk) - 5,160m/ 16,929ft & Hike to Everest Base Camp (3 - 4 hours ) - 5,357m/ 17,575ft Today we have a slow 3 hour hike up a dry and stony hill to reach Gorekshep. After lunch, we continue our hike to the Everest Base Camp!!! via a rocky and glacial trail. The base camp of mount Everest is the main camp where hikers from all over the world meet and make their final preparations before their attempt on summiting Everest.
After celebrating and taking photos we hike back to Gorekshep for our overnight at a lodge. Day 10. Early hike to Kala Patthar (2 - 3 hours ) - 5,545m/ 18,192ft & Trek back to Pangboche (6 - 7 hrs walk) - 3,860m/ 12,664ft For those who want to (or those with enough energy left), we recommend the hike up to the peak of Kala Patthar (which means Black Rock) very early in the morning. You start out in the dark and it takes a couple of hours to walk up to the famous viewing point of Kala Patthar- at sunrise this small peak offers the best views of Mt. Everest, Pumori and Ama Dablam. The hill looks very small, but this is by far the most difficult and exhausting section of the whole 14 day package (because of the altitude), but it is worth the try- even if you dont make it all the way up to the top.
After enjoying some of the most spectacular views in the world, we hike back down to Gorekshep, have a well deserved breakfast and continue our descent back to Pangboche. Overnight at Pangboche Day 11. Trek to Namche Bazaar (6 - 7 hrs walk) - 3,440m/ 11,284ft Today our trail comes all the way down. We cross a suspension bridge and hike up through the forest to reach Tyangboche. From Tyangboche the trail descends all the way to the riverside. We cross the river and take a walk up a big hill (2 hours) and from there it will be a pleasant walk to Namche.
Overnight at Namche Bazaar. Japie van Deventer and Lizza Duijverman (owners as the ShapShap Travel Group) with their first group at the Base Camp of Mount Everest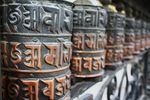 Day 12. Trek back to Lukla (6 - 7 hrs walk) - 2,800m/ 9,184ft Today the trail steeply descends to the Hillary Suspension Bridge and then continues on an easy natural trail. On arrival in Lukla there will be time to relax, stretch those sore legs and celebrate the completion of your trek. Here your guide will also reconfirm your flight back to Kathmandu. Lukla is a cool little mountain village with lots of shops, restaurants, some coffee shops and internet facilities.
Overnight at lodge in Lukla. Day 13. Trans Himalayan flight back to Kathmandu After an early morning flight back to Kathmandu (1,350m/ 4,428ft), you will head back to your hotel. Today is a well earned rest and relaxing day and to put your feet up and gratefully rediscover all the perks of modern life again. You could also catch up on some last minute shopping or explore the sights you may have missed during your first day. We end our adventure of a lifetime and celebrate our achievements with a dinner at a restaurant in Kathmandu. Day 14. Final departure from Nepal/ start of your next adventure.
Your adventure officially ends after breakfast. Airport transfers will be arranged for those who are leaving Nepal. If you would like to spend more time in Nepal, please contact us via info@shapshaptravel.com to learn about some other exciting travel ideas. Please be prepared for possible long delays or even cancellations for a day or more on flights to and from Lukla due to bad and unpredictable weather. We always recommend that you add at least two or three nights extra to your trek date to avoid missing return flights.
The hiking trail to and from Lukla Boudhanath stupa "Holy man" Prayer wheels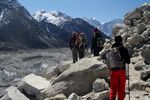 To help you prepare Visit your doctor Before starting your preparation, get the approval of your doctor or medical practitioner. Explain your high altitude trekking plans in the Himalayas and what you intend to do to increase your fitness levels. You may also want to discuss the affects of altitude and what measures can be taken to avoid or reduce the effects. Please let us know if you have any long standing medical conditions when you book this adventure. (More information about altitude sickness can be found under the FAQ section).
• There is an ongoing debate around taking medication, Acetazolamide (Diamox), to help with altitude acclimatization. Please talk to your doctor or medical practitioner about the benefits, risks and side effects before making your decision. Your safety is our number one concern You should definitely not be hiking at altitude against your doctor's advice. You should not hike at altitude if you have sickle cell disease, recurrent pneumothorax (burst lung), if you are pregnant (above 3,500m), have a respiratory problem, sore throat, cold, cough, increased temperature or a nose bleed. People who have had laser surgery on their eyes may experience vision changes (over 4,500m).
• For your well being during the hike, you need to drink plenty of water (3 to 4 litres each day), eat regular energizing meals (which will be served) and energy snacks (bottled water and snacks are sold along the route).
• All selected guides are all well trained and registered and have lots of experience. • The guides are well experienced mountain guides with first aid and mountain medical training. • The guides are very adept at recognizing altitude sickness, which is the main problem hikers experience (examples of symptom onset are shortness of breath, lightheadedness, nausea, insomnia, reduced mental clarity and exhaustion). The only sure way of combating altitude sickness is to descend below 3000 meters as quickly as possible. This is accomplished with assistance of your crew. Hikers generally recover very quickly once they descend.
• A daily briefing will give you information on trekking and mountain conditions and the plan for the day. • You must obtain personal travel insurance and make sure you are covered for the activity and for repatriation. • Make sure your insurance covers helicopter rescue in the Himalayas.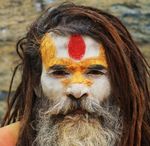 Altitude sickness Altitude sickness is an acid- alkali imbalance in the blood and body fluids which affects hikers indiscriminately. Whatever the level of fitness, it may not reduce your chances of getting some degree of altitude sickness because almost everyone does - mild headache, nausea, tiredness, loss of appetite.
• Previously successful high altitude trekking may be an advantage to anyone attempting this 14 day hike up to the EBC, but it is no guarantee. For your safety On every hike there will be one Trek Leader, at least one assistant leader and Sherpas/ porters to carry all the bags and to assist the trek leaders. This is to ensure that if anyone does get sick or injured, they will be taken care of and the rest of the group can carry on with their trek.
Trek leaders & staff The ShapShap Travel Group and its partners train and employ only local Nepalese to become trek leaders, guides and assistants. By employing and training local people we support their communities. Your Everest Base Camp Trek leader will be a fully trained and qualified Trek Leader and all of our guides are well trained and follow the courses mentioned below. (KEEP stands for Kathmandu Environmental Educational Project) • Intensive Wilderness First Aid. (KEEP) • Trekking Guide Training - Nepal Government's Ministry of Tourism & Civil Aviation department of Hotel Management & Tourism Training Centre of Nepal.
• Eco Trekking Workshop & Adventure Meet (Trekking Agents Association Of Nepal).
• English- KEEP (keep in mind that English is not their first language). • Conservation & Biodiversity (KEEP). • Rock & Ice Climbing & Mountaineering (optional) - Nepal Mountaineering Association. Protecting the porters Each trekker is allowed to bring only one bag with a maximum weight of 15kg/ 33 pounds, which will be carried by a porter, and one daypack, which you will carry yourself. The ShapShap Travel Group and its partners strongly support and protect porters rights and we won't allow any exploitation of any kind of the staff. Our partners also work closely with, and are monitored by the IPPG (International Porters Progress Group).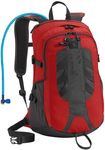 Responsible tourism practice We want to protect and preserve the Everest trekking region for future generations to enjoy as much as we do. We will respect nature and the people who live of this land and we will do our best to impact the environment as little as possible. We strive to leave only our footprints behind and to only take photographs and great memories away from this magnificent wilderness wonderland. Briefing before the trek starts You will meet your guides at your hotel in Kathmandu and they will tell you everything you need to know about the upcoming trek. This will also give you the opportunity to ask any more questions you may have and to make sure you have everything you need for the hike.
If you are hiking in a group, you will probably meet the rest of your international group here for the first time.
Accommodation We have carefully selected the various accommodation options based on the following criteria: cleanliness, service standards, location, food quality and value for money. During the trek you will overnight in so called Tea Houses or Lodges. You will notice as we get higher up on the route that there are less facilities, but we will do our best to make sure that you are as comfortable as possible. In Kathmandu you will stay at a budget hotel before and after the trek. All accommodation is based on a twin share basis, but if you require your own room, you may request to pay a single supplement and we will do our best to ensure that you have your own room at the hotel in Kathmandu and your own room during the trek.
Important note/ Optional activities: Your safety is of paramount concern whilst travelling with the ShapShap Travel Group and its partners. Please note that your trek leader has the authority to amend or cancel any part of the itinerary if it is deemed necessary to do so due to safety concerns. Every effort will be made to keep to the mentioned itinerary, but please keep in mind that this is an adventure hike in a remote mountainous region with constantly changing conditions! Weather conditions or even the health of a group member can contribute to changes in the itinerary. The trek leader will try to ensure that the trip runs according to plan, but please be prepared for possible changes and please be flexible where necessary.
Your trek leader will accompany you on all scheduled activities. Example of a Tea House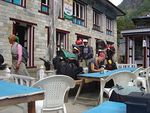 During your trip you will have free time to pursue your own interests. Your trek leader will assist you with information about your options but please note that any additional activities you undertake are not part of the itinerary and the ShapShap Travel Group, nor its partners, make any representation about the safety of the activity and cannot be held responsible for any injuries or damage incurred. Please use your own good judgment when choosing optional activities in your own free time. Additional information to consider • Please respect local traditions, customs, values and sentiments.
• Respect people's privacy when taking photographs. • Respect holy places.
• Don't give money to children- this encourages begging. • Protect the natural environment. • Leave the region cleaner than when you found it. • Keep the water clean and avoid using pollutants. • Plants should be left to flourish in their natural environment Passport and visas Make sure that your passport is valid during the time in which you intend to travel and that it has enough open pages for visas that you might require during your travels. You are responsible for your own visas at all time. We will provide a travel voucher with some useful information to assist you in acquiring your visa for Nepal.
Please contact your nearest Nepali embassy or consulate for the latest visa requirements. International flights To start your Everest Base Camp Trek, we suggest that you fly to Kathmandu- the capital city of Nepal. Airport transfers will be arranged before and after your trek. We always recommend that you book return flights at least two or three days after your trek is supposed to end in case of flight delays to and from Lukla. From our own personal experience Things to keep in mind Kathmandu Keep in mind that Nepal is a developing country and it will probably be very different to your home country.
Hotel standards are generally lower than in developed countries and it seems that there is always something not working or broken in every hotel room. Most rooms have a TV, but they rarely work - don't be surprised if there isn't even a cable attached to it anymore!

Hot showers are a blessing- there is a big possibility that at some point during your stay the water will be cold or that there might be no water altogether… Nepal struggles with its power supply which means that the electricity to your room (or the whole city for that matter) might/ probably will fail at some point during your stay. This might last for a couple of seconds to the regular couple of hours in summer (when air conditioning would be most welcome). The infamous flight to Lukla The weather conditions in the Himalayas are just about impossible to predict and it changes constantly which means flight delays are "normal" and cancellations are very common.
When we were there, our flight was first delayed from around 07:00 (7am) in the morning until about 16:00 (4 pm) in the afternoon, and then it was cancelled altogether. In case this happens, clients have to pay for an extra night accommodation in Kathmandu before returning the next day to the airport to try again to catch a flight to Lukla. This is why it is important that everyone has at least 2 days to spare after the official end date of the trek.
Our group decided that we didn't want to/ didn't have the time to wait another day or two at the airport so we chartered 3 helicopters to fly us to Lukla. This was at the own expense of each person. After being refunded for our flights, we each paid around U$ 375. It was expensive but it was worth every penny- a scenic flight over the Himalayas and no more delays... and we could finally start our trek. During the trek Tea houses/ lodges are usually very basic- normally you will find a large social/ sitting/ dining area and a couple of rooms. Rooms are very basic- two beds, a window and a light.
The higher you trek in the mountains- the more basic they become. The walls are very thin and it is a good idea to invest in some ear plugs…There are some "normal" toilets during the trek, but the "squatting" types are more common… make sure you buy your own toilet paper and carry it with you… As stated elsewhere in this document- the meals during this trek are very good… but it can become a bit boring after a while… all tea houses serve roughly the same meals and it seems that they all have the same menu… by the end of the trek you will know the whole mountain menu by heart . and in Kathmandu you can buy a bottle of water for as little as 10 cents… that price goes up to U$ 3 towards the end of the trek! Travel with an open mind and expect the unexpected- it's all part of the adventure!
Fitness... the fitter, the better Go hiking You will be hiking in Nepal, so the best preparation you can do is to hike, even if it is under gym conditions. Running will help your stamina but does not fully prepare your muscles for a strenuous 10+ day hike. • Go for walks. Do it with friends. Do it with your hiking team and use the camaraderie to increase your anticipation and enjoyment. • It is advisable to go for frequent walks which should include some uphill and downhill sections. Take your daypack with you and carry at least three litres of water or three kilograms in your daypack. This will simulate the conditions you will encounter in the mountains Join a gymnasium Ask your gym instructor to work out a fitness program that consists of progressive resistance exercises.
An experienced instructor will be able to tailor a safe exercise regime based on your age, condition and strength. Work with a schedule that progresses to higher resistance or weights as you develop your fitness. • You should always warm up your muscles before any exercising routine. This means stretching your body to warm up. Stretching will strengthen and progressively challenge the tendons, ligaments, joints and muscles. Stretching is important and the best way to prepare for an injury-free workout. • If weather conditions prevent you from getting outdoors to walk, then go to the gym and get on the treadmill.
Good gym equipment can simulate uphill and downhill walking.
Avoiding knee problems Hikers sometimes suffer knee injuries because of poor fitness levels and poor hiking technique. Going down is harder on the knees than going up. Tiredness can make hikers step down on to a straight leg which jolts the knee joint. To protect the knees, hikers need to be more aware of their technique and always try to step down onto a slightly bent knee. The muscles and tendons of the thigh can then absorb the repeated impact. It is hard to do this for a long time if you are unfit... Walking poles can be very helpful.
Rest before you hike Stop your exercise regime at least 4 days before you are due to start your hike in order to rest your body in preparation for the hike.
Frequently asked questions Answers to some of the most common questions regarding the Everest Base Camp Trek can be found in the section below. However, if you are unable to find what you are looking for, please contact us for more information via info@shapshaptravel.com What type of clothes/ equipment is needed for trekking in the Everest region? As you move higher the temperature drops and it becomes cooler. You might want to wear shorts and t- shirts during the day, but early in the morning, in the afternoon and at night you will need warm clothes and jackets. You should also bring along some slippers, sun lotion and personal medication etc.
(See Pack List for more information) Can we buy warm trekking clothing in Kathmandu?
Yes, you can buy all necessary warm clothing in Kathmandu. There are many brand name and local stores to choose from and you can buy just about anything you need for your trip. If needed, a staff member will accompany and assist you if you need to buy or hire any equipment. Can we leave our extra luggage in Kathmandu during trek? Yes, you can store all your extra or unnecessary gear safely at the hotel until you return. Can we make phone calls and use the internet during the trek? Cell phones/ mobile phones can be used in most areas throughout Nepal. Many of the villages along the way during the trek also have landline telephones and satellite phones where you can easily make international calls from.
This region has internet facilities in select places that can be accessed most of the time.
Do the tea houses/ lodges have electricity? Can I recharge my batteries? Most of the tea houses/ lodges have electricity (at least for some hours every day. You should be able to charge batteries and items such as an iPod at most tea houses/ lodges. Please note that tea houses/ lodges/ charge a fee of around U$ 1 - U$ 3 per hour. Batteries are also sold at some tea houses/ lodges. What are the meals like? You can expect really good meals. A variety of local meals will be served including items such as Tibetan fried bread, various soups, momo's (steamed dumplings), daal- bhat (lentils and rice), tarkari (steamed, fried, or curried vegetables), potatoes, pastas and even a version of pizza! Meat is rarely eaten although canned tuna or sardines and even the occasional yak stew might be served.
Breakfast typically consist of eggs, hot porridge, muesli, toast, peanut butter and honey... and of course coffee and tea.
When is the best time for the Everest Base Camp trek? Nepal has mainly two good seasons for trekking: 1. Spring: March, April, May - the rhododendron flowers are in bloom, the trails are excellent and the skies are clear 2. Autumn: Mid September, October and November - excellent trails and clear skies Winter months (December, January and February) are also good for trekking in the region, but it's obviously much colder. Summer = Monsoon, so rain and visibility can be a big issue (June, July and August). What kind of weather can we expect during the trek? How cold does it get? The weather conditions in the mountains are notoriously difficult to predict.
During the day it can be nice and warm and the nights are generally always cooler.
During Winter (January and February) it is of course colder but the days can be quite beautiful and warm when the sun is out. You can expect some snow during the months of January, February and December. It is always important to make sure that you will be able to stay warm and dry in just about any weather in the mountains and the best word of advice will be to expect the unexpected! What are the sources of drinking water during the Everest Base Camp trek? During the EBC trek, lodges will serve boiled and filtered water (for coffee and tea) and you can buy bottled water along the route. You are still welcome to bring your own water purifying tablets if you feel it might be needed.
Bottled mineral water is available (at your own expense) and cost around U$1- U$3 per 1 liter bottle... as the trek goes higher, so will the prices, since everything in the mountains has to be carried up there. What kind of bag do we need for the trek?
A duffle bag or a rucksack will normally be enough for all your extra clothes and other necessities. You are allowed to bring only one bag of maximum 15kg/ 33 pounds for the porter to carry and one small daypack which you will carry yourself. If you don't have a rucksack or duffle bag, we will supply one for use during the trek (included in the price). Average weather conditions
Who carries all the bags? A Sherpa/ Porter will carry your bag (one bag- max 15kg/ 33 pounds) and you will carry your own small daypack (with your water/ camera/ snacks, extra layer of clothing) Are all guides and staff well trained, equipped & insured? Yes.
Our guides and porters are fully trained, qualified, well equipped and are very well taken care of. Our local operator also works in partnership with the Himalayan Explorers Connections (Porters Assistance Project). This project was set up to supply warm clothes, boots and other necessities to porters while they are on a trek. Do we have to tip the crew?
Yes, please. Hikers usually tip the crew between 10% - 15% of the total cost of the hike. This is merely an indication and not a recommendation and you can decide for yourself whether you want to tip your crew more or less. The trekking and expedition industry in Nepal is built on the backs of hard working local porters. It is their tireless efforts carrying supplies, equipment and baggage that makes the journey to these remote areas possible. What is a trek day like? Our staff knocks at your door at around 06:00 am and says "Good Morning". This means you have to wake up and get ready for breakfast.
A variety of breakfasts will be on offer and coffee and tea will be available.
After breakfast you will start hiking through forests, hills, mountains and villages. After around 3 - 4 hours trekking, you will stop for a short break and a hot lunch will be served. After lunch, you will continue your hike for another 3 - 4 hours walk before reaching your tea house/ lodge for the evening. There will be time to wash/ clean yourself and to enjoy a rest with tea or coffee and some light snacks. Some of the tea houses have hot showers and most of them can supply you with a pot of warm water to wash with for a small fee of around U$2 - U$8 (at own expense). You can explore the area or relax until dinner is served in the warm "dining hall" with various options to choose from.
After dinner, you can retire to your bed for a well deserved night's rest. Some tea houses/ lodges even have hot water rubber bags to keep you extra warm at night! Lizza Duijverman trekking above the Khumbu Glacier on the way back from the Mount Everest Base Camp
How much spending money should I bring? This will of course depend on your spending habits. The full board will include your lunch, dinner, breakfast and accommodation, but you will still have to pay for items such as tips, drinks, mineral water, buckets of hot water/ showers, charging batteries, souvenirs, snacks and others items of a personal nature etc. Ask you guide for more information at the briefing in Kathmandu before the trek starts. Are there any safety concerns we should know about? Nepal is one of the safest, most hospitable and beautiful countries in the world and we trust that you will be treated kindly.
As with any country in the world we do however suggest that you make enquiries about the safety situation before going on your trip. What does the grading "Moderate" mean?
The Everest base camp trek is suitable for those people who are moderately fit. Moderate Treks will require at least 5 - 6 hours of walking every day, crossing 4,000 m above high altitude passes, and long and exhausting walks through often rough trails, rocks and boulders. Therefore, you will require physical and mental fitness, a positive attitude and previous hiking or camping experience is preferred. You should be prepared to face high altitude. Do I need insurance for the Everest Base Camp Trek? Yes. You won't be able to book this adventure without the adequate travel/ medical insurance and please make sure that your insurance covers helicopter rescue in the Himalayas.
Some insurance policies make exceptions for adventure travel, so please make 100% sure that you will be covered for this trip.
What is the age limit for Everest Base Camp Trek? There is no age limit for this trek as long as you are fit and healthy. You are expected to have a positive attitude and the stamina to hike the required amount of hours per day to reach the next destination. A passion for walking and the outdoors will also go a long way to ensure you enjoy this adventure. We do however recommend that you speak to your doctor about your plans and to get the green light to join this trek- no matter what your age. Note: Hikers under 18 may have more trouble with the effects of high altitude. What type of adapter will I need to use electrical devices in Nepal? Nepal uses 220 Volt, 50 MHZ (50 Cycles per Second).
Electric plugs have either two or three round prongs - not the flat prongs as found in the USA or other countries. If your electronics use 110 Volt, 60 MHZ, you will need a voltage converter.
What is included in the medical kit bag? • Bandages for sprains • Plasters/ Band-aids • Iodine or water filter • Moleskin/ Second skin - for blisters • Antiseptic ointment for cuts • Anti- bacterial throat lozenges (with antiseptic) • Aspirin/ paracetamol - general painkiller • Oral rehydration salts • Broad- spectrum antibiotic • Diarrhea stopper (Imodium - optional) • Antibiotic for Giardia or similar microbe or bacteria • Diamox (altitude sickness - can be bought in Kathmandu) What is altitude sickness and what are the symptoms? During the trek it is possible that hikers can experience some form of mild altitude sickness.
It is caused by the failure of the body to adapt quickly enough to the reduced level of oxygen in the air at an increased altitude. There are many different symptoms but the most common are headaches, light-headedness, nausea, loss of appetite, tingling in the toes and fingers, and a mild swell of ankles and fingers. These mild forms are not serious and will normally disappear within 48 hours. Please visit your physician for information on preventative medications.
• Previously successful high altitude trekking may be an advantage to anyone attempting this 14 day hike up to the EBC, but it is no guarantee against the effects altitude sickness. Please note All information provided in this booklet has been compiled with great care. To the best of our knowledge all the information is as accurate as possible, however it must be accepted that various details are subject to change according to local conditions and all information should be seen as a guideline only.
Enjoy your adventure of a lifetime!
Pack list (suggestions only) • For your head: Sun hat or scarf • Light balaclava or warm fleece hat • Sunglasses with UV protection • Lip balm • Upper body: T- shirts (2) • Light and expedition weight thermal tops • Fleece jacket or pullover • Fleece Wind-Stopper jacket (optional) • Waterproof (preferably breathable fabric) shell jacket • Down vest and/ or jacket • Hands: Lightweight gloves • Heavyweight gloves/ mittens with a waterproof outer shell • Lower body: Underwear (4) • Hiking shorts (2) • Lightweight cotton long pants • Light and expedition weight thermal bottoms • Fleece or wool pants • Waterproof (preferably breathable fabric) shell pants • Feet: Thin, lightweight inner socks (4) • Thick, warm wool hiking socks (4) • Hiking boots with spare laces • Camp shoes (sneakers and/ or sandals) • Gaiters (when hiking in winter) • Accessories: Sleeping bag rated to zero degrees F • Headlamp with spare bulbs and batteries • Small padlock or combination lock • Basic First Aid Kit • Large plastic bags- for keeping items dry inside trek bag • Daypack (you will carry your own small daypack) • Water bottles (2) • Hiking poles/ walking sticks • Toiletries: Soap, shampoo, toothbrush, toothbrush etc.
• Small wash towel • Extras/ Luxuries: Camera with extra batteries and film • Binoculars • Reading book • Trail Map/ Guide book • Journal & Pen • iPod • Travel games (i.e. cards, chess, backgammon)