Discover your future - Priestley College
Page content transcription
If your browser does not render page correctly, please read the page content below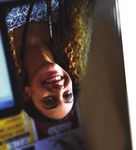 priestley.ac.uk 01925 415415

                                                                                                               'Teachers ensure students develop the skills
                                                                                                               and knowledge they need to be successful in
                                                                                                               their qualifications and their working life'
                                                                                                               OFSTED

                                                                                                                     Contents
                                                                                                                     3        Welcome to Priestley
                                                                                                                     4        A history of success
                                                                                                                     5        Secure your place
                                                                                                                     6-7      Class of 2020
                                                                                                                     8-9      Excel at Priestley
                                                                                                                     10-11    Give yourself the edge
                                                                                                                     12-13    Success stories
    USEFUL InFORMATIOn                                                                                               14-15    STEM education
                                                                                                                     16-17    Campus
    HOW TO FInD US                                                                                                   18-19    Support at Priestley
    Priestley College is easy to find, just turn at the                                                               20-21    Sport Priestley
    traffic lights on the Wilderspool Causeway (near                                                                   22-23    Enrichment
    The Little Day Nursery) or travel along Loushers                                                                 24-25    Choosing your course
    Lane and find us opposite Belong Warrington.
                                                                                                                     26-27    Foundation Programme
                                     WARRINGTON
                                                                                                                     28-29    T-Levels at Priestley
                                      CENTRAL

                                                                                                                     30       Travel and Bursaries
                                                                                     A57
                                                                                                                     31-67    Course Profiles
                              7
                           A5
                                                          A4 9

    TO WIDNES

                BANK                A5O61
                QUAY

                                                                                                                              @PriestleyCollegeWarrington
                                                                             E   .

                                                                     IN
                                                                          AV                          A5O61
                                                                EN
                                                            M
                                             D
                                           RR
                                         TE
                                       ES

                                                                                                                              @priestleysfc
                                     CH

                                                                     AL
                                                 MANCHESTER SHIP CAN

                                                                                                                              priestleycollege
                                                                                             A4

                                 N
                               OR
                                                                                               9

                             NC      6
                          RU       A5
                                                                                           ST HEA

                       TO
                                                                                             OC TH
                                                                                             TO TON
                                                                                               K

                                                                                                                     You can also get the latest news
                                                                                                                     from Priestley College on our
    USEFUL COnTACTS                                                                                                  website priestley.ac.uk

    College main number                                                                         01925 633591
    College Admissions                                                                          01925 415415
    admissions@priestley.ac.uk
    Warrington's Own Buses    01925 634296
    warringtonsownbuses.co.uk

2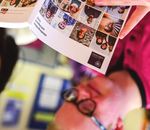 Welcome from
the Principal
I am proud to be Principal of Priestley College as it enters
its 41st year. From our early years as a Grammar School to
being a founder member of The Challenge Academy
Trust, we have never lost sight of our mission: to support,
challenge and inspire students to fulfil their potential.
Being a Priestley student will be something you will
remember for the rest of your life.
We are not a College focussed on the past but on the
future. We are a modern and diverse College and our staff
are experts in sixth form education so can help you make
the most of your time at Priestley.                              Message from
                                                                 the College Council
It is important to us that students feel happy here because
it is only then they will reach their full potential. You will
always feel supported, but we will also challenge and
inspire you to perform to the best of your abilities.            You have more than likely come to realise that your
We will help you discover the route that is right for you        time studying at Priestley will be a positively unique
whether that is a degree, an apprenticeship or                   experience. It is reassuring to look back at the
employment because, at Priestley, you are not a number,          impressive record of the College, but the transition
you are an individual.                                           from high school can still be a daunting one. I would
                                                                 like you to know that Priestley supports you every
You will have more independence than you are used to at
                                                                 step of the way, making sure the transition to College
high school and this not only prepares you for the next
                                                                 is as smooth and easy as possible.
steps such as university, but also for life.
                                                                 There is an inclusive, fun atmosphere here; everyone
If you have visited our campus already, you will have
                                                                 gets along and there is a mutual respect between
noticed what a friendly atmosphere that surrounds the
                                                                 students and teachers. You will have your voice heard
outstanding College community. We are just a few
                                                                 at Priestley no matter how big or small the issue
minutes walk from Stockton Heath and 15 minutes from
                                                                 thanks to the College Council, who will take your
Warrington Town Centre so our students enjoy a quiet
                                                                 ideas and suggestions directly to the Principal and
campus with access to the wider community.
                                                                 Governors.
I am delighted you are considering joining us and I wish
                                                                 We promote respect and diversity and represent all of
you all the best for the coming months.
                                                                 our students. So choose Priestley and not only will
If you have any questions about our courses or college life      you achieve great things yourself, you will also feel
please email admissions@priestley.ac.uk and someone              part of something special.
will get back to you.

                                                                 DAnnIELLA GLEnn
JAMES GRESTy                                                     PRESIDEnT OF THE COLLEGE COUnCIL
PRInCIPAL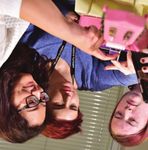 priestley.ac.uk 01925 415415

    A proud history of success
    At Priestley we are always looking to the future to ensure that our students achieve
    their full potential, but we are also very proud of our past. For example, how fitting it
    is that a college named after the scientist who discovered oxygen is now credited
    with providing some of the finest science, technology, engineering and maths
    education in the country! Here are some of the main landmarks in Priestley's history.

    1733 - Joseph Priestley was born and later his      2015 - Matthew Grant became Principal and went
    name would be taken by the college. Priestley       on to oversee the formation of The Challenge
    discovered oxygen in 1774 and was a clergyman and   Academy Trust.
    chemist as well as a pioneer in teaching modern
    history and the sciences. Priestley was also a      2015 - Priestley became the first college in the
    founder member of the American Constitution.        country to be awarded STEM Assured Status and
                                                        also received the Matrix accreditation in honour of
    1979 - The sixth forms at Boteler Grammar School    the quality of its advice and guidance.
    and Warrington High School are merged to form
    Priestley College. There were around 350 students   2019 - Warrington Wolves win the Challenge
    under the headship of David Henderson.              Cup – the team featuring three former Sport
                                                        Priestley students.
    1991 -  Priestley became a self-governing
    independent corporation. Now part of the Further    2019 - Priestley recorded its best ever set of
    Education sector.                                   A-Level results alongside some excellent
                                                        vocational results.
    Mid 90s - Adult evening classes were introduced.
                                                        2019 - Ofsted praise Priestley in its latest report
    2002 - David Henderson retired after overseeing a   saying: "Teachers ensure students develop the
    steady growth of students to just over 1,000.       skills and knowledge they need to be successful
                                                        in their qualifications and in their working life."
    2003 - The Sports Centre opened complete with
    basketball court and gym.                           2020 - James Gresty is appointed Principal and
                                                        promised to continue the mission of academic
    2007 - An Ofsted inspection found that Priestley    excellence for all.
    was an 'outstanding' college 'where every learner
    matters', under Principal Mike Southworth.

    2007 - The Crescent Building opened providing a               REASONS
    new, modern façade to the campus. It provides
                                                                TO CHOOSE
    more than 20 classrooms and a popular café space.
                                                                 PRIESTLEY
    2009 - More than 2,000 students now attend the
    college, the increase in numbers due to                Excellent industry
    performance, campus investment and variety of          links provide
    courses.                                               high-level work
                                                           placement
    2014 - The £1.5million Lewis Carroll Building was
    opened by guest of honour Dr David Whan, a             opportunities
    trustee of the New Engineering Foundation.
    It became the centre for Priestley's IT and
    Computing courses.

4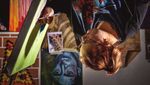 Secure your place
SECURING your place at Priestley College is straightforward,
particularly if you follow the recommended steps.

We suggest you apply for your place early to avoid disappointment.
Submitting an application does not commit you to studying at Priestley,
but does reserve your place subject to entry requirements. There are also
several opportunities during the year to change the subjects you wish to
study so don't worry if you are uncertain about your choices when you
apply. These are the key dates during the admissions process:

OPEn EvEnTS                                              Tuesday 2 February
Visit Priestley's campus, talk to students and           Wednesday 24 February
teachers, hear from the Principal and find out more       Tuesday 23 March
about the subjects, courses and enrichment               Tuesday 27 April
activities on offer.                                      Thursday 13 May
Tuesday 6 October                                        Tuesday 8 June
Wednesday 7 October
Saturday 7 november                                      WELCOME DAy
Thursday 19 november                                     Once you have accepted your place you will be
Wednesday 3 March                                        invited to one of our Welcome Days in July. This will
For further details about our Open Events visit          be a chance to experience lessons as well as meet
priestley.ac.uk                                          teachers and the students with whom you will be
                                                         sharing lessons.
HOW TO APPLy
Apply online at apply.priestley.ac.uk or find this link   CHOICES DAy
on our website where you can also download an            This event is an opportunity to discuss your choices
application form if you would prefer a paper copy.       after receiving your GCSE results and is currently
Go to APPLY at the top of the home page and follow       planned for Thursday 26 August.
the steps.
                                                         EnROLMEnT
Return your form by 28 February 2021. Applications       You will make your final decisions about the
received after this date will be treated on a first       subjects you will take at enrolment. This will take
come, first served basis.                                 place between Thursday 26 August and Friday
                                                         3 September.
InTERvIEWS
After you have applied you will be invited to an         TERM STARTS
admissions interview. This is an informal chat to        You will start college week beginning
discuss your choices and our expectations. Parents       Monday 6 September.
are welcome to attend. Interview evenings take
place between 4.30pm and 7pm and those planned
for 2020/2021 are:
Thursday 22 October
Tuesday 24 november
Wednesday 9 December
Thursday 14 January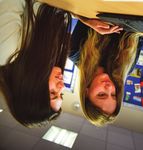 priestley.ac.uk 01925 415415

    Class of 2020
    celebrate and
    look to the future
    MORE than 1,000 students collected A-Level and
    Vocational results at Priestley in August 2020 – and
    began looking forward to university, apprenticeships
    and employment.
    Priestley's new Principal James Gresty was inspired     During his time at Priestley he
    by the dedication shown by young people and tutors      became best friends with Jordan Holdsworth
    during such a difficult time.                             as they shared every class.

    "It has been a year like no other so these students     Both earned A*s in Chemistry and Maths, an A in
    deserve to be as proud of their results as any other    Physics while Damien added another A* in the
    cohort," he said.                                       Extended Project while Jordan achieved an A.

    "Although they didn't take exams their A-Level and      "We met on the starter day at Priestley and then
    Vocational results are the culmination of several       again on our first day and have been friends since,"
    years of dedication. They are not, nor have they ever   said Jordan, who accepted a place at Warwick
    been, something that just happens in the last few       studying Maths.
    months of their second year."                           Former St Ambrose College pupil Greg Wilmot
    Among those who impressed on results day was            earned As in History, Economics and Politics, and
    Meg Byrom who collected A*s in Geography and            progressed to an Economics degree apprenticeship
    English and an A in Politics. She then headed to        with the Civil Service.
    Cambridge to study Politics.                            Former Culcheth High pupil Hannah Gallier took
    "Going to Cambridge had never been on my radar          home a triple distinction* in Art and Design and
    until I joined Priestley," she said.                    headed to Nottingham Trent University.

    "Studying on programmes like The Graduate was so        "I've had a really good time at Priestley, I've made
    influential in my decision making and my tutors          a lot of friends and the teachers have been really
    supported me all the way."                              supportive," she said.

    Another student heading to Cambridge was former
    Sir Thomas Boteler pupil Damien Dooley who
    secured a place studying Natural Sciences.

        SECURInG yOUR FUTURE
        In 2019, the last data available before this
        prospectus was published, the following
        numbers of students progressed after Priestley:
        502 to university
        60 into apprenticeships
        188 into employment
        34 completed higher level courses at Priestley
        The class of 2019 also received 323 university
        offers from Russell Group universities.
        In 2020 that number topped 500.

6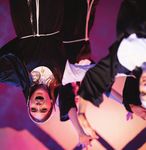 Meg Byrom
                          Former school:
                          Hope Academy
                               A* A* A* A
                             Destination:
Damien Dooley              Cambridge to
Former school:             study Politics
Sir Thomas Boteler
A* A* A* A
Destination:                 Greg Wilmot
Cambridge to study          Former school:
natural Sciences      St Ambrose College
                                      AAA
                               Destination:
Hannah Gallier         Economics degree
Former school:        apprenticeship with
Culcheth High             the Civil Service
Triple distinction*
Destination:
nottingham Trent      Jordan Holdsworth
University to study        Former school:
Illustration           Irlam & Cadishead
                                 Academy
                                  A* A* A A
                               Destination:
Eve Lloyd                        Warwick
Former school:             to study Maths
Lymm High
Triple distinction*
Destination:
Edge Hill to study        Patrycja Cebula
midwifery                   Former school:
                       Sir Thomas Boteler
                        Triple Distinction*
                               Destination:
                        Priestley to study
                           Art Foundation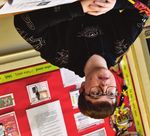 priestley.ac.uk 01925 415415

    Excel at Priestley
    Every year students from Priestley College secure
    places at the UK's most prestigious universities
    thanks to our Excel Programme.

    Not only does this involve specialist teachers
    whose role it is to inspire you to reach your full
    potential, it also includes bespoke enrichment
    activities and partnerships with top universities,
    business leaders and industry figures.

    One of the major links you will benefit from is
    our status as the North West hub for OxNet –
    a programme run by the University of Oxford
    and Pembroke College aimed at making higher
    education more accessible.

    Together we run a rigorous academic
    programme featuring seminars at Priestley as
    well as Easter and Summer conferences.

    This is just a part of what is on offer. As well as the
    opportunities listed on pages 10 and 11 there are
    enrichments such as Japanese classes, the
    History Magazine and the Debating Society that
    will also prepare you to accomplish everything
    that you dream of at a university of your choice.

8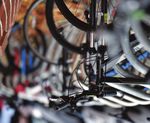 Helping
  you Excel
  At Priestley there are some key
  leaders in the Excel Programme:

  OxNet Administrator Felix Slade studied French
  with Italian and European Studies at Bath before
  completing a PGCE at Oxford. He also has an MA in
  Translation from the University of Surrey and works
  as a literary translator in his spare time.

  Jenny George is a former Priestley student who
  secured a First Class degree in Philosophy from
  Warwick and is now a Priestley tutor.

  Taegan Jones -Skinner has a First Class degree in
  Japanese and is experienced in helping students
  through the UCAS process.

  Ian Hughes graduated with a BA in French, is an
  AQA examiner and has an MA in Education. He
  teaches the Extended Project at Priestley.

    REASONS
  TO CHOOSE
   PRIESTLEY

Greater choice
of courses than
any other local
college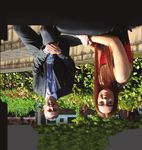 priestley.ac.uk 01925 415415

     Give yourself the edge
     THE GRADUATE                                               SOLvAy PARTnERSHIP
     The Graduate raises the aspirations of our most            Solvay – a highly respected international chemical
     academically gifted students, giving them the              company – supports a science conference held at
     skills to apply for competitive degrees and                Priestley annually for Year 10 pupils. It examines
     employment in leading companies. It provides:              issues around the sustainability agenda and
     • Specialist coaching                                      involves our current students.
     • Opportunities with leading Russell Group
       universities including Oxford, Cambridge,                MATHS AnD SCIEnCE OLyMPIADS
       Manchester, Durham, London, York and Warwick             A chance for Maths and Science students to shine
     • Preparation for applying for university /                and test themselves against peers from around the
       employment as well as interviews                         country. We have a proud record of collecting
     • A bespoke support group                                  more than 100 Gold, Silver and Bronze medals in
     • Visiting lecturers                                       the competitions.
     • An unrivalled essay competition judged by
       leading lecturers and professors who give                EnGInEERInG EDUCATIOn SCHEME
       invaluable feedback prior to completing                  The EES links students to industry engineers who
       university applications                                  coach them as they develop solutions to real-life
                                                                production problems. Those who take part
     PRE MEDICAL PROGRAMME                                      develop team work, problem solving and
     Gain an insight into leading medical professions           presentation skills. Our scientists have learnt from
     thanks to our links with universities such as              practical demonstrations by University of
     Liverpool and Manchester. Visits and guest                 Nottingham lecturers whilst computing students
     speakers, including practitioners and current              continue to benefit from our close links with the
     medical students, bring the professions to life.           University of Salford.
     Perfect for anyone seeking a career in Medicine,
     Dentistry or Veterinary science.                           MUSIC AnD PERFORMAnCE GROUPS
                                                                Perfect your talents through practical experiences
     PRE LAW                                                    with our performance groups. Breathe, the college
     An in-depth insight into legal professions such as         choir, Oxygen, a contemporary Dance company
     solicitors and barristers. You will take part in various   and Respiration, our theatre company.
     trips and Mooting competitions as well as work
     with local magistrates. You will receive help              InTERnATIOnAL ASPIRATIOnS
     preparing for specialist university entrance tests.        Priestley has an outstanding reputation for
                                                                widening students' experiences by running a series
     PRE HEALTH AnD                                             of overseas educational visits that enhance
     EDUCATIOn PROGRAMME                                        learning and personal development. Study visits
     A one-year programme for those interested in               have included New York, Washington, Berlin,
     primary or secondary teaching or working in health         Geneva, Lanzarote, Sicily and Iceland. Cross
     and social care eg. Nursing, Midwifery, Social Work.       college trips have been run to Mozambique and
     It provides a link between academic study (which           Moldova to support charitable activities.
     should include at least one National Curriculum
     subject if you follow the pre education option) and
     practical vocational skills.

10
APPREnTICESHIPS
                                                        Hundreds of our students progress to top
                                                        apprenticeships every year with leading firms such
                                                        as Barclays, Jaguar, Fujitsu and United Utilities, to
                                                        name just a few. They have gone on to become
                                                        nuclear engineers, accountants, child carers, sports
                                                        coaches, photographers, NHS workers, Royal
                                                        Marines and the list goes on. To help students
                                                        make informed decisions Priestley arranges
                                                        opportunities including a trip to one of the largest
                                                        UCAS conventions to meet around 100 universities
                                                        and employers. Universities visit college to answer
                                                        students' questions and numerous curriculum-
                                                        focussed activities are also arranged. We work
DUkE OF EDInBURGH AWARD                                 closely with Yipiyap who have taken on our
Priestley is a licensed Duke of Edinburgh Award         students to become assistant tutors in
centre and each year around 50 students achieve         Warrington schools during a year out.
Gold or Silver Awards, which are highly regarded by
universities and employers. For more information
see page 23.

                                                                 REASONS
CAREERS, EnTERPRISE AnD
EMPLOyMEnT                                                     TO CHOOSE
We have a robust careers and enterprise                         PRIESTLEY
programme in place to ensure students get the
best possible information, advice and guidance
to support their future aspirations. Students
                                                          A flexible timetable
participate in a balanced tutorial and careers            allows for greater
programme, in line with Gatsby benchmarks,                course
to help them fully explore options for progression.
Every opportunity is taken to involve local, regional
                                                          combinations
and national employers to ensure students are
ready for the world of work. These opportunities
include live briefs, internships, work placements,
talks and seminars. We also link with the
National Apprenticeship programme.
priestley.ac.uk 01925 415415

     Student Success Stories
         nATHAn CULLEn                                  MITCH WEIR
         Former School: Golborne                        Former School: Penketh
         Studied: Performing Arts,                      Studied: Computer Games
         Public Services                                Design

         Nathan took the lead in                        Mitch was one of two
         Priestley's production of Grease               students who – following a
         and went on to secure a place at The           ground-breaking internship with
         Hammond. He was among many of our              TT Games – were awarded a
         Performing Arts, Drama and Production          contract and became full-time junior
         Arts students in 2020 to achieve places at     game designers at the company.
         the UK's top theatre schools including the     Our relationship with TT Games has shown
         Bristol Old Vic, Arden School of Theatre and   that Level 3 Games students can work in the
         Italia Conti Academy of Theatre Arts.          industry on some of the biggest titles and
                                                        get paid for it.

         MEGAn MOORE                                    SUzIE MAHOnEy
         Former School: St Gregory's                    Former School: Altrincham
         Studied: PE, Sport Exercise                    Girls' Grammar
         Science                                        Studied: Law, Politics,
                                                        Psychology, Philosophy
         Megan, captain of Priestley's
         girls' rugby academy, received a               Suzie attained a First Class
         call-up to the England Students'               Honours Degree in Law at
         Rugby League squad in 2020. Megan              University of Liverpool after leaving
         hoped it would be the next step on her way     Priestley with As in A-Level Law, Politics
         to achieving her goal of playing for the       and Philosophy along with the top grade in
         England national team. Moore, who also         AS-Level Psychology. She is now studying
         plays for Warrington Wolves, secured her       the Legal Practice Course (LPC) combined
         place after trials in Manchester.              with a Masters at the University of Law and
                                                        hopes to become a social justice solicitor.

         kEnny BERnAL                                   SEAn MORRIS
         Former School: Studied abroad                  Former School: Birchwood
         Studied: English, Maths,                       Studied: Chemistry, Biology,
         Business Studies                               Maths, The Graduate
         Priestley footballer Kenny                     Sean was among four
         Bernal was named in the squad                  Priestley students awarded a
         for the England U18 Schoolboys'                prestigious Nuffield Placement,
         match against U18 Australian                   which allows successful candidates
         Schoolboys'. Kenny impressed on the            to work with scientists and carry out
         pitch for Priestley and in the classroom. He   their own research. He later produced a
         was also one of five Priestley players who      scientific poster about his research at
         made the county squad – a third of the         Unilever and received a Gold Award from
         players who were selected.                     Cambridge University.

12
EMILy BULL
Former School:
Sir Thomas Boteler
Studied: English Language
and Literature, Maths, History
and Religious Studies

Emily represented Priestley in the
                                               SCHOLARSHIP
Great Debate – a challenge set for 16 to       WAS MUSIC TO nATHAn'S EARS
                                               A SONGWRITER with dreams of becoming a
19-year-olds by the Historical Association.
                                               successful musician received a scholarship
She impressed in the competition despite       from Priestley College.
only having a week to prepare and discussed    Guitarist and singer Nathan Greenfield, a former
the question 'should we judge historical       pupil at The Heath in Runcorn, received the
figures such as Edward Jenner, Henry VIII and   Viola Beach Scholarship after proving his talent
Malcolm X by the morals of today?'             and dedication to his Music tutors.
                                               He spent the £500 on a PA system that allows
                                               him to stage better-sounding performances at
                                               his solo gigs.
                                               "It means a lot because I have always been a
                                               big fan of Viola Beach and especially
                                               their songwriting, which is what I am
RAE ATkIn                                      really into," he said.
Former School: Culcheth
Studied: Business Studies,
Production Arts and
Performing Arts

Rae discovered her love for
Production Arts at Priestley and her
talent shone as she was awarded a place
in the National Youth Theatre after taking
part in a three-hour workshop, one-to-one
interview and showing off her portfolio. She
completed a three-week course with the
NYT and can now apply for jobs with the
organisation.

                                               ROBOTS
LAUREnCE MOnkS                                 GO TO WAR
Former School: Bridgewater                     TWO teams from Priestley took part in the First
                                               Tech Challenge UK in Liverpool and were then
Studied: Physics, Chemistry,
                                               invited to London to compete in the finals.
Maths and The Graduate                         Each team had to build and program their robot
Laurence was among four                        to stack plastic bricks – as many and as quickly
                                               as possible.
Priestley students who went to
                                               Priestley College entered the competition to
the University of Liverpool to take            give its science, technology, engineering and
part in the Physics Olympics.                  maths students a chance to shine in a national
Challenges ranged from calculating             competition.
the depths of moon craters to building a       The First Tech Challenge UK aims to join a
catapult. The team finished an impressive       global community of young innovators and
third in the Fermi Quiz event.                 industry mentors – building relationships
                                               beyond the playing field.
priestley.ac.uk 01925 415415

     A gold-class education
     in STEM subjects
     Priestley College
     Priestley College is
                       hasin the
                             the national
                                 top 10% gold   standard
                                          of providers offor education in Science,
                                                          Science,
     Technology, Engineering
     Technology,  Engineering andand Maths
                                     Maths. in the country.

     Our STEM assured status is described as the               WHAT THE STEM FOUnDATIOn SAyS
     national gold standard and means our students are         When Priestley received STEM assured status, it
     given the best possible chance to succeed in              was one of only 30 educational institutions in the
     these areas.                                              UK to do so.

     "This honour recognises the strong STEM culture           Prof Sa'ad Medhat, chief executive of the STEM
     at Priestley and the opportunities we create for          Foundation, said: "STEM disciplines form the
     learners to improve their level of achievement in         backbone of any high-tech and knowledge-
     Science, Technology, Engineering and Maths," said         intensive economy.
     Shahida Khanam, STEM coordinator at Priestley.
                                                               "It is pleasing to see that a number of progressive
     Priestley's STEM status is determined by the              educational providers are shifting gears to refocus
     quality of its teachers, facilities such as university-   their efforts on STEM-related subjects, laying the
     standard laboratories and the technology centre           foundation for the sustainable future of
     and our links with major employers.                       employment for their students."

     Among more than 60 companies that provide work
     experience, workshops or assignments are the
     Environment Agency, Sellafield, Barclays,
     Warrington Borough Council and the MoD.

     The STEM Foundation said employers were now                 'This honour recognises the strong STEM
     looking for versatile staff who can work across
                                                                 culture at Priestley and the opportunities
     different STEM disciplines and embrace emerging
     technologies.                                               we create for learners to improve their
                                                                 level of achievement in Science,
     Principal James Gresty said Priestley aimed to              Technology, Engineering and Maths'
     provide students with as much choice as possible
     in both vocational and academic courses.                    Shahida khanam, STEM coordinator
                                                                 at Priestley College
     "Our courses cater for interests across the STEM
     agenda from Computer Games Design to Maths
     and Engineering," he said.

14
PRIESTLEy'S STEM SUCCESSES
Students regularly secure Nuffield placements
allowing them to work with industry professionals.

Every year students achieve medals in the UKMT
senior Maths challenge.
                                                           REASONS
Alumni Dr Claire Stanley is now conducting               TO CHOOSE
research at ETH Zurich – one of the leading               PRIESTLEY
international universities for technology and the
natural sciences.

Every year Priestley teams up with Solvay to           A modern campus
provide a science experience for Warrington's high
school pupils.
                                                       with excellent
                                                       facilities
For consecutive years students were nominated
for awards in the Young Game Designer of the Year
BAFTAs.

Eminent speakers visit college every year to
discuss their expertise and students also benefit
from prestigious work experience placements.

Our engineers have built an electric go-kart as part
of the Electro-Kart project, setting a model for
other schools and colleges to follow.
priestley.ac.uk 01925 415415

     A campus to bring out
     the best in you
     More than £15 million has been invested in recent years to create a modern
     learning environment at Priestley that will help you reach your full potential.

     Most recently this has included a refurbishment of      LEARnInG RESOURCE CEnTRE
     the Learning Resource Centre, the creation of The       The LRC has recently been refurbished to create
     Costello Theatre foyer, as well as a £1million          some definitive spaces in which to learn. There are
     upgrade to our Crescent Café Bar, Performing Arts       silent study areas for independent working, seating
     facilities and WiFi network.                            for those working in groups and more than 150
                                                             computers. You will find the Study Support Base in
     A further £1.5 million was spent on creating a state-   the LRC as well as a health and wellbeing corner
     of-the-art technology centre while more                 and upstairs is the Careers Service. The LRC is
     investment went into a science laboratory and IT        open for private study until 6pm Monday to
     infrastructure upgrade.                                 Thursday during term time.

     THE CRESCEnT BUILDInG
     The Crescent Building provides a striking and
     modern welcome to the college and incorporates
     specialised teaching rooms, the Crescent Café
     with outside social space and reception area.

     LEWIS CARROLL BUILDInG
     With eight classrooms over two floors, this state-
     of the-art facility is home to our IT courses,
     200 computers and a social study area
     available to all students.

16
MEDIA AnD PERFORMInG
ARTS CEnTRE
One of the most recent campus improvements was
the creation of The Costello Theatre foyer, which
comes into its own on performance nights creating
an atmosphere akin to a professional theatre. Those
studying Performing Arts, Production Arts, Music and
Media benefit from many first-class facilities
including:                                                 SPORTS
• Drama and Dance studios                                  CEnTRE
• Performance practice studios                             Our Sports Centre houses
• Performance theatre                                      a basketball court and
• Media editing suite                                      newly-equipped gym. The
• Music practice and recording rooms                       £625,000 All Weather Sports Pitch
• Music studio                                             is available to the whole college
• Production Workshop                                      community, including students opting to
                                                           study sport academically or those taking
THE ART & DESIGn CEnTRES                                   part in enrichment activities.
An inspiring environment with workshop and studio
spaces equipped with a wealth of specialist                vIOLA BEACH CAFé /
equipment across our range of Art & Design courses.        CRESCEnT CAFé & STARBUCkS
The Graphic Design and Photography suites benefit           Grab a Starbucks, read, listen to a band, catch up
from high specification PCs and are installed with          with friends or watch TV on the 50-inch plasmas in
industry-standard multimedia software, networked to        these fantastic social spaces. The recently extended
A3 Laser duplex colour printers. The Arts Centre also      Crescent Café provides freshly-prepared food
has an exhibition space for the display of current and     including a salad bar, sandwiches, wraps, soups and
ongoing student work.                                      other hot foods. Breakfast is available from 8.15am.
                                                           Our cashless catering system allows students to pay
SCIEnCE LABORATORIES                                       for meals using their ID card. Your account can be
More than £350,000 has been invested in                    topped up online or at one of the top-up machines
laboratories that boast high-tech equipment                in college.
including fume cupboards and university-standard
analytical balances. All science laboratories are          OUTDOOR RECREATIOnAL SPACES
equipped with university-standard apparatus for            Several outdoor eating and recreational areas are
Biology, Chemistry, Electronics, Physics and Applied       available where students can relax and even enjoy a
Science.                                                   game of table tennis.

MODERn FOREIGn LAnGUAGES
Language students have dedicated spaces equipped                                      REASONS
with headsets and microphones for listening and                                     TO CHOOSE
speaking activities. Further resources include a digital                             PRIESTLEY
TV, pre-recorded language programmes and a
selection of films.
                                                                               High academic
                                                                               standards are
                                                                               expected across
                                                                               the college
priestley.ac.uk 01925 415415

                                                              Students benefit from effective pastoral
                                                              support and the strong working
                                                              relationships they have with teachers.

     Helping you
                                                              OFSTED

     every step of the way
     We pride ourselves on the quality of teaching at Priestley, but also the support
     we offer. This was endorsed by OFSTED who said students benefit from
     effective pastoral support. Priestley offers:

     •   A caring and supportive learning environment        PERSOnAL TUTORS AnD
     •   Outstanding personal and subject support            THE TUTORIAL PROGRAMME
     •   Excellent specialist teaching and learning          Every student has a personal/progress tutor.
         resources                                           They will monitor your progress and attendance
     •   Excellent monitoring of learner progress            and regularly discuss your study methods,
     •   Committed and enthusiastic staff who are             ambitions and any difficulties you care to share
         experts in their subjects                           with them. You will follow a comprehensive tutorial
     •   A 'can do' culture of ambition and improvement      programme, which will help prepare you for future
                                                             experiences at Priestley and beyond.
     All of our teachers are skilful, passionate and
     engaging practitioners who specialise in Sixth          STUDy SUPPORT
     Form teaching. We invest heavily in their training to   Study Support can offer personalised support,
     ensure they are up to date with subject knowledge       helping you with structuring assignments,
     and awarding body requirements. However,                managing workload or even developing your
     support for your learning and success extends far       revision and exam techniques. Support sessions
     beyond the classroom.                                   can be weekly, a short course, a single session or
                                                             drop-in. If you have a disability or learning difficulty
     STUDEnT SERvICES                                        we recommend you contact the Study Support
     Student Services provides a responsive one-stop         team as soon as possible to discuss your needs.
     shop for all your support needs. It is run by           They can provide one-to-ones and in-class
     experienced and friendly staff who can provide           support. If English is your second language, regular
     information and support on issues such as college       one-to-one sessions and ESOL workshops can be
     counselling, travel, and finance. Student Services is    provided.
     open through the summer holidays if you have any
     questions after you finish your school exams.            EQUAL OPPORTUnITIES
                                                             We are committed to promoting equal
     HIGH QUALITy ADvICE                                     opportunities and celebrate the diversity brought
     AnD GUIDAnCE                                            to college by our community.
     Priestley has the internationally-recognised
     MATRIX accreditation thanks to the quality of           CHILD PROTECTIOn SAFEGUARDInG
     impartial information, advice and guidance it offers.    In line with national guidelines we have a
     You can view our comprehensive careers                  safeguarding policy and copies are available from
     programme on our website. We have specialist            Student Services on request or on our website.
     Careers and Higher Education Advisors who will
     support your search for employment and Higher
     Education opportunities.

18
REASONS
       TO CHOOSE
        PRIESTLEY

  Chance to learn in
  a caring, mature
  environment

COUnSELLOR AnD WELLBEInG                                    SPECIALIST TEACHInG
PRACTITIOnER                                                AnD LEARnInG RESOURCES
The college has a counsellor and appointments can be        Numerous software packages are available to
made via Student Services. Our Wellbeing Practitioner       support and enhance your learning, including our
can also advise you on any mental health or                 extensive online library and specialist subject specific
safeguarding concerns.                                      resources.

GOOGLE CLASSROOM AnD OUTLOOk                                PORTAL
All of our students are provided with an Office 365           Portal provides you with the latest information on your
Account and access to Google Classroom and Google           performance such as assessment grades, attendance
Drive. Google Classroom is our remote learning              and your exam timetables. Parents and carers are also
platform where you can access additional teaching and       able to see aspects of your performance including
learning materials, independent tasks or assignments        interim reports.
or arrange virtual meetings with teachers and support
staff. Staff might hold remote support sessions, revision     UnIFROG
sessions or even taught sessions to support your            Unifrog is an award-winning online platform which will
learning. Your Priestley Google Drive provides you with     help our students to make intelligent choices about
unlimited storage, providing you with a safe way to store   their future, while allowing tutors to track their progress.
and share documents easily with your teachers and           Students are coached on how to use Unifrog as a diary
other students.                                             of their experiences, skills and activities at college.
priestley.ac.uk 01925 415415

     Excellence in Sport
     Sport Priestley has enjoyed incredible success over the past few years.

     In 2020 the Rugby Football League awarded us the       COACHInG AnD REFEREEInG
     UK's first ever Dual Rugby League Development           Priestley offers a range of sports leader
     Academy accreditation in recognition of us             qualifications and opportunities for you to work in
     providing a platform for both boys and girls to play   the community, developing your leadership skills.
     rugby at Priestley.                                    We also support you in gaining refereeing
                                                            experience, coaching badges and First Aid
     In 2019 our footballers were county champions and      certificates and have previously helped students
     national finalists while in 2018 our basketball,        become ambassadors at the AOC National
     volleyball, ladies' football, swimming and rugby       Championships.
     teams were all regional champions. Our swimmers        • All those hoping to become a coach, mentor or
     have even competed in the London Olympic pool.         official will need DBS clearance.

     We aim to offer something for everyone in Sport         TRIPS AnD vISITS
     Priestley whether you want to train like a             Opportunities include a US football tour, warm
     professional with one of our academies (page 66)       weather training at La Santa in Lanzarote, outdoor
     or simply stay active by joining an enrichment.        adventure in the Lake District and with Manor
                                                            Adventure in Lockerbie where students experience
     However you become part of the team, we are            fun activities such as kayaking, climbing, ghyll
     certain it will both enhance your time at college      scrambling, archery, to name but a few.
     and your future prospects.
                                                            SPORT FOR ALL
                                                            Enrichment programmes have previously included
     REPRESEnT SPORT PRIESTLEy                              five-a-side football, kinball, table tennis,
     You can compete regularly in football, futsal,         badminton, boxing, martial arts as well as gym and
     netball, mixed hockey, basketball, rugby, volleyball   fitness sessions. These sessions are open to all,
     and swimming.                                          regardless of ability. We listen to student feedback
     There are regional competitions in netball,            and try to accommodate their requests, such as
     badminton, basketball, cross country, futsal, golf,    the development of our boxing gym sessions.
     handball, football seven-a-side, hockey, rugby,
     swimming, table tennis and volleyball.
     You could also be asked to represent the North
     West at the AoC Sport National Championships.
     Priestley has previously had swimmers, athletes,
     golfers, cross country runners and volleyball
     players at the competition.

     JAMIE BEnSOn
     Former Bridgewater High School pupil Jamie
     received a football scholarship from North
     Carolina's Combine Academy in 2020. He
     became the latest Priestley player to be
     scouted thanks to our links in
     America and the US tour we
     organise each year.

20
ELLIE DUnn
                                         Ellie has combined a BTEC Extended Diploma in
                                             Sport and Exercise Science, A-Level Psychology
                                                and Netball at Priestley. Despite a full
                                                   programme she also finds time to be a
                                                      fantastic volunteer and plays Goal
                                                         Shooter for Warrington Town
                                                            Netball Club.

PRIESTLEy RUGBy ACADEMy
in partnership with Warrington Wolves

Our Rugby Academy sees students train like
professionals whilst securing their academic
grades. Players improve thanks to working with
Warrington Wolves coaches as well as fitness
training and analysis. It is also an opportunity to be
                                                                @PriestleySport
scouted by Wolves' coaches. For more details
contact leemitchell@wolvesfoundation.com                        Sport Priestley
FOOTBALL AT PRIESTLEy
Working with Gold Coast FC Soccer Scholarships

For the past two years we have taken teams to New
York where they have competed against peers
from around the world.                                                                             REASONS
Several students received offers to study at                                                      TO CHOOSE
American universities following these trips. We also                                              PRIESTLEY
have a strong partnership with Warrington Futsal
Club.
                                                                                              Long track record of
                                                                                              excellent pass rates
nOTABLE SPORT PRIESTLEy ALUMnI                                                                and high grade
•   Mike Cooper - Warrington Wolves
•   Dec Patton - Warrington Wolves                                                            achievement
•   Joe Philbin - Warrington Wolves
•   Caitlin Hayes - Everton Ladies
•   Shauna Coxsey - Great Britain Climbing
•   Jordan Edge - England International in Futsal
•   Emily Cooper - Great Britain Judo
•   Shannon Potter - Great Britain Alpine Skiing
priestley.ac.uk 01925 415415

     Enrich your
     college experience
     Enrichment at Priestley means: Travel. Performance. Excitement. Achievement.
     Creativity and much, much more. There's something extra for everyone whether you
     Priestley
     are       College
         a budding     has the
                    scientist,   national
                               aspiring   goldorstandard
                                        actor    actress, for education
                                                          doctor        in Science,
                                                                 or writer.
     Technology, Engineering and Maths.
     Not only that, these activities will give you valuable   MASTERCLASSES
     experiences that will set you apart from your peers:     Priestley's masterclasses are designed to stretch
     • Art workshops                                          and challenge our students whilst also giving them
     • Barclays Technical Innovation                          something extra for their CVs to make them stand
     • Basketball                                             out from the crowd. Each curriculum area offers at
     • Beginners' German                                      least one masterclass with titles as varied as
     • Breathe                                                'Understanding Maths Oddities' to 'Media in the
     • CHAOS All Male theatre                                 Online Age' and 'Marvellous Manuscripts'
     • ASDAN Pre-teaching Award
     • Computer Games Workshop                                MUSICALS & PERFORMAnCES
     • Creative Writing                                       There are many opportunities for the more creative
     • Debating                                               students to show off their talents. Our Performing
     • Drum Lessons                                           Arts and Production Arts students put on a series
     • Engineering Education Scheme                           of high quality performances. In recent years the
     • First Aid                                              shows have included:
     • Football                                               Winter Showcase 2020
     • French conversation                                    Annual Dance Show 2020
     • French                                                 Sister Act 2019
     • German conversation                                    Grease 2019
     • Graphic Design Workshop
                                                              For students who want to be involved in
     • Guitar Lessons
                                                              performances, but don't take performance-related
     • History Society
                                                              subjects, there are numerous opportunities
     • Japanese
                                                              including the choir, theatre and dance companies.
     • Jazz Club
     • Karate
                                                              ART & DESIGn SUMMER SHOW
     • Ladies' Football
                                                              The Summer Show gives Art and Design students
     • Life Drawing
                                                              the chance to showcase their work in an exhibition
     • Maths for Physics
                                                              as part of their final assessment.
     • Netball
     • Oxygen
                                                              LIvE MUSIC
     and many more...
                                                              For anyone keen on performing live music there
                                                              are a number of opportunities including taking to
                                                              the stage in the Viola Beach Café. There will be
                                                              events catering for different musical tastes and the
                                                              chance to perform acoustic sets and open mic
                                                              sessions.

     Students participate in a wide range of
     interesting and worthwhile additional
     activities that help them develop their
     personal, social and communication skills.
     OFSTED

22
REASONS
       TO CHOOSE
        PRIESTLEY

  Extensive enrichment
  activities, including
  oversees travel

TRAvEL WELL                                          All your activities are recorded online using a
Our students are real globetrotters with different    system called eDofE making it easy for you to
curriculum areas travelling all over the world in    track your progress, submit evidence, contact
recent years including:                              your DofE leader and others taking the award.
                                                     Achieving an award is all about setting personal
Robin Hood's Bay          Art & Design               challenges and pushing personal boundaries.
London                    IT and Computing           It does require a huge time commitment, so think
Disneyland Paris          Health and Education       before you commit.
Sicily                    Humanities                 Gold takes 18 months, Silver 12 and Bronze six.
Broadway                  Performing Arts            There is also a cost (Gold £160, Silver £120 and
New York, Kraków          Professional Studies       Bronze £60) to cover the expedition practice
CERN                      Science and Maths          sessions, expedition assessment and your
New York                  Sport                      logbook, but we can help you if you have
In addition each curriculum area arranges            financial concerns.
university open days and subject lectures,           For more details see the Duke of Edinburgh
field work, expeditions, theatre and concerts,        page on our website or go here you can
art exhibitions, training camps.                     also download the application pack.

DUkE OF EDInBURGH AWARD
Priestley College is a centre for the Duke of
Edinburgh Award and hundreds of our students
have enjoyed this often life-changing experience.
Achieving an award will give you skills, confidence
and an edge over others when you apply for
college, university or a job.
It gives you in-demand soft skills such as
communication, commitment, leadership and
teamwork.
You'll also make a difference to other people's
lives and your community, be fitter and healthier,
make new friends and have memories to last you
a lifetime.
priestley.ac.uk 01925 415415

     Choosing your course
     Priestley offers a wider selection of courses than any other local school
     or college allowing you to select the perfect study programme.
     These are the things to consider when making your decisions.

     EnTRy REQUIREMEnTS FOR                                                  Please note:
                                                                             • Anyone with an average GCSE points score
     A-LEvELS AnD vOCATIOnAL LEvEL 3                                           of 5.5 or above will be advised to study one
     To take Level 3 programmes at Priestley including
                                                                               of our aspirational enrichment programmes
     A-Levels, T-Levels or other Vocational courses,
                                                                             • Some individual subjects require a higher
     you will need the following:
                                                                               average GCSE points score
     • At least five GCSEs at Grade 4 or equivalent                           • Our EPQ and/or Mathematical Studies courses
                                                                               are excellent qualifications that keep your
     To take an AS/A-Level you will also need to have                          options open
     a GCSE Grade 4 or above in English Language or                          • Vocational Level 2 qualifications passed pre-16
     English Literature.                                                       can replace one or two of our five GCSE entry
                                                                               requirements for Level 3
     To take a T-Level you will need to have GCSE Grade
     4 or above in both GCSE English and Maths.                              Informed Choices: If you are unsure of subject
     The breadth of your study programme will be                             combinations it may be worth taking a look at
     determined by your average GCSE points score,                           the website Informed Choices that will help you
     which can be calculated by adding your GCSE                             understand which subjects open up different
     scores together and dividing by the number of                           degree options, particularly at Russell Group
     GCSEs taken.                                                            Universities. Go to informedchoices.ac.uk

     GCSE AvERAGE/SCORE OPTIOn AT PRIESTLEy                                  STUDyInG A-LEvELS AT PRIESTLEy
                                                                             In Year 1 you have the chance to study up to four
     7+                               Four or five AS/A-Levels or
                                                                             AS / A-Levels if it is in your best interests.
                                      Vocational Equivalent
                                                                             The AS is a qualification in its own right that we
     5.6 to 6.9                       Four AS/A-Levels or                    expect you to take at the end of your first year.
                                      Vocational Equivalent                  This offers the following advantages:
                                                                             • universities can use AS grades to help them
     4.2 to 5.5*                      Three A-Levels or Vocational             make offers
                                      Equivalent (with an extended           • they demonstrate the progress you have made
                                      enrichment)                              since GCSE and help gauge the degrees for
                                                                               which you should apply
     MInIMUM OF 5 GCSES    Full level 3 Vocational                           • they are a good way to assess your strengths
     GRADE 4 OR EQUIvALEnT Programme                                           before applying for university and
                                                                               apprenticeships
     2 OR ABOvE                       Foundation Programme                   • your AS grades are worth UCAS points, even if
                                                                               you don't continue the subject to A-Level

     *We strongly recommend students in this group consider taking a         In Year 2 you are likely to focus on three of your
     mixed programme of AS/A-Levels and vocational options as                choices and study them to A-Level.
     national evidence suggests you are more likely to achieve your goals.

24
yOUR TIMETABLE                                                           GCSE AnD PRE-GCSE
Your timetable is made up of a series of blocks. At                      QUALIFICATIOnS
Level 3 your timetable will be made up of at least                       We offer a number of courses including maths and
four blocks with a maximum of six.                                       English Language for those seeking to improve their
                                                                         core qualifications. Please see page 27 for details.
QUALIFICATIOn                    nUMBER OF BLOCkS
                                                                         Note: Our entry criteria is for guidance. Where
One AS/A-Level                                 1                         necessary we will take into account individual
GCSE                                           1                         circumstances, for example health reasons, for an
Extended Project Qualification                0.5                         applicant not being able to take eight GCSEs or
                                                                         equivalent in Year 11. If there are special
Mathematical Studies/Core Maths              0.5
                                                                         circumstances you wish us to consider please let
Extended Enrichment*                         0.5                         our Admissions Team know as soon as possible.
Sport Academy                                0.5                         We reserve the right to amend our admissions criteria
Tutor (all students)                         0.5                         to reflect the impact national guidance/reforms.
* includes enrichments such as Pre Medical and Duke of Edinburgh.

vOCATIOnAL COURSES
If you are aiming to combine Vocational courses and
AS/A-Levels, please use the key below to see the                                                    REASONS
number of blocks taken up by our vocational                                                       TO CHOOSE
options. You will have numerous opportunities to                                                   PRIESTLEY
discuss your combinations before you make your
final decisions.
                                                                                              Chance to take four
QUALIFICATIOn                  nUMBER OF BLOCkS               EQUIvALEnT kEy                  A-Levels, allowing
                                (Length of course)
BTEC/OCR Certificate                     1 (Year 1)                     1 AS       C
                                                                                  C           you to keep more
                                                                                              options open
BTEC Subsidiary Diploma                 1 (Year 2)                  1 A-Level    SD

OCR Introductory Diploma                1 (Year 2)                  1 A-Level     ID

BTEC Extended Certificate                2 (Year 1)                  1 A-Level    EC
                                                                                 EC

BTEC Foundation Diploma                 3 (Year 1)              1.5 A-Levels     FD
                                                                                 FD
BTEC Diploma / OCR Diploma              2 (Year 2)                  2 A-Levels    D
                                                                                  D
BTEC / OCR Extended Diploma             3 (Year 2)                  3 A-Levels   ED
                                                                                 ED
T-Levels are a full-time programme and cannot be
combined with AS/A-Levels or other vocational
options.

FOUnDATIOn yEAR PROGRAMME
(LEvEL 2)
All courses offered at this level last one year. To start
an intermediate programme you would normally be
expected to have the majority of your GCSEs at grade
3 or 2 with at least one GCSE at grade 4 or above and
an average GCSE points score of at least 3.

See details of our Foundation Year Programme
page 26 and 27
Dream bigger, aim
                                                   higher, go further
     The Foundation Programme at Priestley College can be the start of something big for
     anyone who does not feel ready for a Level 3 course straight after high school.
     It is one of the pathways we provide that will allow you to dream bigger, aim higher and
     go further in education as well as in life.

     This route will equip you not only with an academic     yOUR PROGRAMME ExTRAS
     qualification, but also paves the way for you to study
                                                             Alongside your core Foundation Programme you will
     A-Levels or Level 3 courses such as BTECs and
                                                             also be able to take one or more of the following:.
     T-Levels in years 2 and 3.

     By the end of your Foundation Year you will have the
                                                             EnGLISH AnD/OR MATHS
     confidence, skills and aspiration to go further than     UP TO GCSE
     you might ever have dreamed was possible.               Every student who does not have a GCSE Grade 4 or
                                                             above in English and/or maths will have to work
     There are 10 different Foundation Programmes and         towards achieving a Grade 4 whilst some students
     more details about what the following courses entail    with a Grade 4 could choose to improve to a Grade 5
     can be found in our dedicated brochure, which can       or above.
     be collected in college or found on the downloads
     page of our website. You can also email                 For those with a Grade 3 this will mean taking a one-
     admissions@priestley.ac.uk for further information      year, re-sit programme whilst those with less than a
     about Level 2 courses.                                  Grade 3 will be able to take a pre-GCSE course.

                                                             If you do not have a GCSE grade 4 in English and/or
                                                             maths you will be required to take an assessment to
                                                             ensure we place you on the right programme.
     Media and Film
     Early years, Education and Childcare                    THE HIGHER PROJECT
     Computer Arts
                                                             QUALIFICATIOn (HPQ)
                                                             Many students who already have a GCSE Grade
     Health and Social Care                                  4 or above in English and/or maths will take the
                                                             HPQ. This course will develop your study and
     Public Services                                         research skills based around a personal project
     Applied Science                                         of your own choice.

     IT / Digital                                            WORk PLACEMEnT AnD
                                                             WORk-RELATED LEARnInG
     Business & Travel
                                                             Students taking a Foundation Programme will be
     Sport                                                   able to take part in a wide range of work-related
                                                             learning activities including visits from employers,
     Art & Design                                            talks from visiting speakers, work placements, study
                                                             trips. Some Foundation courses also offer a more
                                                             structured and regular work placement option.

26
EnGLISH PRE-GCSE                                        GCSE SCIEnCE
If you obtain less than a Grade 3 or you need further   (SUBJECT TO DEMAnD)
support to develop your confidence and skills in         Suitable for those who have achieved a GCSE Grade
English, we offer the one-year Functional Skills Level   4 in core science or separate science. Topics include;
1 or Level 2 course designed to focus on aspects of     nerves and hormones, evolution, metals and their
reading, writing, speaking and listening.               uses, changes in the earth and its atmosphere,
                                                        generating electricity. You will also carry out practical
MATHS PRE-GCSE                                          work in the form of a controlled assessment, which
If you obtain less than a Grade 3 GCSE you will be      will count towards your final exam grade. There will
able take our Functional Skills Level 1 or Level 2      be three exams at the end of the year – one in each
course. If you make good progress you will be able      of Chemistry, Physics and Biology. This course would
to move on to the GCSE re-sit programme the             allow you to progress onto our T-Level Science
following year.                                         programme.

                               REASONS
                             TO CHOOSE
                              PRIESTLEY

                        mix and match
                        A-Levels with
                        vocational options
priestley.ac.uk 01925 415415

     InTRODUCInG
     Priestley College  T-LEvELS                      HOWfor
                           has the national gold standard  LOnG  IS THEinInDUSTRy
                                                             education    Science,
     Priestley became one of the first colleges in the PLACEMEnT?
     Technology, Engineering and Maths.
     country, and the first in Warrington, to provide         The industry placement will be up to three months,
     T-Levels in September 2020.                             although the specific length of the placement,
     Following the successful launch we have added           and when it will take place during the two years,
     two more T-Levels and you can read about all four       will depend on your T-Level.
     in more detail on the following pages:                  Placements could be undertaken as a block, or as
                                                             individual days, depending on the model that works
     Digital Production, Design and
                                                             best for the employer, you and the college.
     Development – Page 40
     Education & Childcare – Page 42                         QUALIFICATIOnS THAT COUnT
     Health – Page 53
                                                             When you pass your T-Level, you will get a nationally
     Science – Page 64                                       recognised certificate showing the overall grade you
                                                             achieved – pass, merit, distinction or distinction*. It will
     WHAT'S DIFFEREnT ABOUT                                  also give details of what you learned on the course to
     T-LEvELS?                                               help you move into skilled employment or a higher
     Around 80% of your time will be spent in the            apprenticeship
     classroom with the remaining 20% being spent on a
     work placement – the reverse in terms of percentage     CAn I GO TO UnIvERSITy AFTER A
     of an apprenticeship.                                   T-LEvEL?
     The two-year technical courses have been developed      Yes. T-Levels will prepare you to progress into a
     with employers to help you gain the skills and          skilled job, but you can also choose to take further
     knowledge to secure highly skilled employment, a        technical training such as a higher apprenticeship or
     higher apprenticeship or higher-level study.            degree. T-Levels will have the same UCAS points as
                                                             three A-Levels.
     T-Levels combine classroom theory, practical learning
     and an industry placement to give you the skills and    WHy WOULD I CHOOSE An UnPAID T-
     experience you need to succeed and that employers       LEvEL OvER A PAID APPREnTICESHIP?
     are looking for from the workforce.
                                                             A T-Level will give you the opportunity to continue
     More than 200 businesses – including Fujitsu and        your studies and get a much broader idea of what it's
     Skanska – have been involved so you                     like to work in a certain sector, with the opportunity to
     can be confident your T-Level will                       specialise later. Apprenticeships are paid, work-based
     move you to the next level.                             training for those who know what occupation they
                                                             wish to pursue.

28
WHAT QUALIFICATIOnS DO I nEED
TO STUDy A T-LEvEL?
To study T-Levels at Priestley you will need to
have achieved five GCSEs at grade 4 to 9,
including English and Maths. To study Digital
Production you will need a 5 in Maths.

WILL THERE BE Any SUPPORT
FOR TRAnSPORT COSTS?
Priestley College has designated funding to help
support industry placements, which can be used to
support you with your travel costs. You can find out
more by speaking to Student Services or by visiting
our next open day.

WHEn CAn I APPLy?
Applications at Priestley College will open from
September 2020 – please visit apply.priestley.ac.uk
to submit an application, or call our admissions
team on 01925 415415 for more information.

To express an interest in, and stay informed about,
T-Levels please email admissions@priestley.ac.uk
priestley.ac.uk 01925 415415

     Travel and Bursaries
     Travelling to Priestley could not be easier. The college is located just off the A49
     in south Warrington (Wilderspool Causeway) so there is excellent access to many
     bus routes run by Warrington's Own Buses and Arriva.
     Warrington's Own Buses also run direct services to the college and you can find
     out more about those on our website where there is also a cycling and walking
     route map. priestley.ac.uk
     We are also within walking distance of the town centre, the interchange and the
     two main train stations.

     COLLEGE BURSARIES/                                     PETT BURSARy
     FREE SCHOOL MEALS                                      If you are not eligible for one of the 16-18 bursaries
     In 2020 the college was able to offer the following     you may be able to apply for a bursary from the
     bursaries to support many students.                    Priestley Education and Training Trust. Please speak
                                                            to someone in Student Services about this.
     vULnERABLE LEARnER BURSARy
     Worth £1,200 in addition to Free School Meals and      Details of the 2021 bursaries will be published on our
     were available to young people in care or who were     website in summer once the level of Government
     care leavers or who were in receipt of certain state   funding has been confirmed. If you have any
     benefits.                                               questions please call Student Services.

     CORE BURSARy
     The Core Bursary can help pay for public transport
     to college. Anyone entitled to the Core Bursary was
     entitled to Free School Meal funding worth £2.41 for
     each day in college.

     MAInSTREAM BURSARy
     These bursaries were for those students not eligible
     for a Core Bursary where their parents or carers
     have an annual income of less than £21,000, the
     mainstream bursary can help pay for public
     transport to college.

      Students who receive funding for high needs
      receive a high-quality learning experience.
      OFSTED

30