Edgecumbe College INTEGRITY - Prospectus 2020 - WIRED FOR SUCCESS
Page content transcription
If your browser does not render page correctly, please read the page content below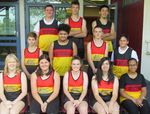 Edgecumbe College

                                                                             Tēnā koutou katoa!
                                                                      Nau mai, haere mai ki tō tatou kura
                                                                          - Te Kāreti o Edgecumbe!
                                                           Greetings and Welcome to Edgecumbe College!

                                                            Learners Today … Leaders Tomorrow

From the Principal's desk
Changes in education should be as dynamic as the design and development of the information technology in the world. Who wants to buy
the 2010 cell phone model if the newest Samsung and I-Phones are doing amazing new things. We all want to be part of the excitement
of new developments. Our students are the ones telling us how to use the new phones and the new technology on computers and all the
new exciting gadgets on the market.
We are going through some exciting changes in education in New Zealand and Edgecumbe College is certainly not going to be left behind.
We have amazing teachers with a supportive Board of Trustees and a community that is there to support us in any way we ask. The flood
in April 2017 is evidence of how this community can stand together to build something new that is better than what we had in the past.
The Ministry of Education decided, and this is history, that we are going to get new buildings. The fact, and this is not history, that we are
going to get amazing new buildings to support the learning of our students gives us the motivation to offer a new curriculum at our school
that will support and benefit every student. There is a need in our country for people in the industry to fill positions in areas like, Building
and Construction, Trades, Food Industry, Agriculture, Horticulture, Information Technology, Hotel Industry and Tourism. We are committed
to support our students in gaining experience and learning in most of these areas.
There is a very old saying; "It takes a village to raise a kid". This is very true, but we can also add that; "It takes a community to teach a
student". Like I said, we have really good teachers in our school, but the reality is that we have amazing people in our community that
could contribute a lot to the education and learning of our students. We hope to have more of these wonderful people in our community
to contribute towards the futures of our students.
Let us, the school, the whanau and the wider community ensure that our students get the best education possible to prepare them for the
future. We cannot afford any of our students not becoming the best they can. Our country needs each and every young adult to be the
best they can be and that will not change in the future.

                                                              Board of Trustees Message
                                                              The Edgecumbe College Board is entrusted to work on behalf of all
Louw Olivier
                                                              stakeholders and is accountable for the school's performance. It
                                                              emphasises strategic leadership, sets the vision for the school, and
Principal
                                                              ensures that it complies with legal and policy requirements.

                                                              Trustees of Edgecumbe College share a common purpose of ensuring that
                                                              all students receive the best possible education at Edgecumbe College, in
                                                              partnership with the community, principal, teachers, and support staff and
                                                              government.

                                   The Original College Crest and Motto
                                   The traditional shield is rimmed with gold, one of the College colours, signifying worth or value. More prosaically,
                                   it could signify the butter, or golden sunshine, of the Rangitaiki Plains.

                                   The boar, second only to the lion for courage, is featured also in the Earl of Edgcumbe's (actual spelling of name)
                                   coat of arms. The two golden boars' heads grin wickedly in red background-red, the colour of blood, or life.

                                   The pointed chevron straddling the shield stands for Mt Edgecumbe and the stylized trees, representing the
     INT EG RIT Y                  timber wealth of our area, stand out against a white field signifying purity.

                                   The trees are green, the other College colour, which represents the lush grass growth on the Plains. The
                                   motto is a single word - "Integrity" – displayed on a simple streamer or scroll. This word is rich in meaning and
                                   associations- soundness, purity, honesty, uprightness, completeness, worth. It is a word implying quality in all
                                   things, a worthwhile ideal for any Edgecumbe College student.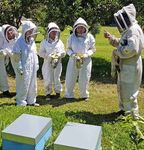 Edgecumbe College             1
2    Edgecumbe College

 Head Prefects Message
 As head prefects this year we are privileged
                                                                         VISION                                    • Creativity – the ability to find and solve
                                                                                                                     problems and to show innovative thinking,
                                                                                                                     leading to productivity
 to be role models and leaders for the rest
 of the students. Edgecumbe College has
                                                    Learners Today… Leaders Tomorrow                               • Expression through the visual and/or
 been a great school to have been apart                                                                              performing arts
                                                                                                                   • Social/Leadership – abilities and qualities
 of for the last 5 years for both of us, the
 teachers are always wanting the best for
                                                              Teaching and Learning                                  that enable students to act in leadership
 the students, there is always a positive                                                                            roles
 feeling when you are at school, and the
                                                           To provide quality teaching and
                                                                                                                   • The demonstration of culture-specific
 amount of opportunities students are given               learning that allows the processes                         abilities and qualities that are valued by the
 is incredible. Part of our duties as head                                                                           student's cultural or ethnic group, including
 prefects this year is to uplift school spirit            of teaching and learning between
                                                                                                                     traditional arts and crafts, language ability
 and make the students feel safe at school,                           all parties                                    and service to the culture
 with working alongside the principal and
                                                                                                                   • Physical/Sport – having excellent physical
 other prefects this has been one of our
                                                         • Assist students to become self reliant, to                abilities shown through sport and/or Health
 main focuses this year. We have both
 enjoyed our roles as head boy and girl                    develop strong self esteem and to value and               and Physical Education programmes.
 this year and look forward to the exciting                engage in lifelong learning                             • Technology and Agricultural Science as focus
 opportunities in the future.                            • Encourage students to participate in a wide               directions.
 Head Boy, Niheta Renata                                   range of academic and extra curricular
 Head Girl, Samantha Burr                                  activities
                                                         • Ensure equity of opportunity through the
                                                           provision of appropriate resources and
                                                           opportunities

Personal Excellence - No. 1                              We value and celebrate achievement
• To promote an environment that encourages              across all areas
  both students and teachers to be the best              • Intellectual/Academic in one or more of:
  that they can be.                                        Mathematics, Languages, Social Sciences,
• To produce contributing members of                       English, Science, Art                                              Fencing - one of the new sports
  society, taking teenagers on a pathway to
  become young adults by offering skills and
  qualifications that will prepare them for life.
Whanaungatanga/Pastoral Care
• To provide a supportive, caring, respectful
  environment, encouraging a sense of
  belonging amongst staff, students and
  community.
• Providing a safe and secure physical and
  emotional environment.
• To encourage the practise of core values in
  day to day life. Caring for and maintaining
  our property, plant and equipment to a good
  standard.
Community Involvement
                                                                                                    Winning Equestrian Team
• To provide for adult teaching and learning
  to meet the needs of the community and                 Building on Success
  encourage involvement in the college to                Staff and students at Edgecumbe College are involved in the Ministry of Education's Kia Eke Panuku
  promote a sense of belonging.                          strategy. Its central vision is to see Māori enjoying and achieving education success as Māori. In
                                                         doing so, Edgecumbe College seeks to address the aspirations of its community by supporting Māori
Accountability                                           students to pursue their potential. The main focus of the work being done is school leaders and
• To adhere to recognised standards and                  teachers working together to build culturally responsive and relational practices. This is achieved by
  procedures in an open and transparent                  building critical conversations amongst staff, profiling and monitoring practice, through classroom
  manner.                                                observations, analysis of evidence from a variety of sources, and an inquiry-based approach to
Bi-cultural Philosophy                                   teaching and learning that is meant to accelerate improvement for Māori learners, while supporting
• It is a partnership between Maori and non-             and challenging teachers and leaders.
  Maori - embracing each other's differences
  and similarities.

We
• Provide quality instruction and encourage
  students to reach their individual potential
• Promote the development of a sense of
  respect and responsibility for self and caring
  for others
• Value and demonstrate the qualities of
  honesty and reliability

                                             We are committed to placing students at the centre of learning and teaching
Edgecumbe College             2

The Curriculum                                                                         Primary ITO Academy
                                                                                       We have the Primary ITO academy and are very excited about the
All Year 9 and 10 students study English, Science, Mathematics, Social
Studies, Physical Education and Health. Students also choose from a broad              possibilities and career opportunities this might introduce to our
range of subjects such as Horticulture, Graphics, Technology (Metal, Wood,             students. We are a Level 1 course that cover NZ primary sectors, rural
Food & Nutrition, Fabric, and Information Communication), Visual Art,                  living, establishing and maintaining gardens, mowing of lawns, weather
Drama, Maori Performing Arts, Languages, Business Studies. Courses offered             information, physical well-being of agricultural workers, livestock behaviour
cater for the wide range of interests and abilities of students.                       and health care, plant propagating techniques and sowing of seeds to name
                                                                                       but a few. Students are also offered the opportunity to go on a quadbike
Mandarin Language Assistant (MLA)                                                      and tractor safety course in level 1. The level 2 students are doing a
Since the start of 2015 Edgecumbe College is one of                                    chainsaw and light utility vehicle course.
the fortunate schools in New Zealand to have a MLA                                     All these courses will benefit them when applying for jobs.
to teach our students Mandarin.
NCEA                                                                                   Apiculture at Edgecumbe College
The senior school curriculum focuses on preparing                                      Beekeeping is currently on the skills shortage list in NZ and we need keen
students for NCEA Achievement and Unit Standards.                                      young people in the Apiculture industry. Edgecumbe College, together
A number of other                                               Hongye                 with Pacific Coast Technical Institute are training students for a career in
nationally recognised certificates,                      Teacher of Mandarin           beekeeping.
e.g. Computing, Tourism and Hospitality are also available.                            The program lasts for about 34 weeks and starts midyear. This allows us to
Additional courses are available following discussion with Kaitiaki and staff          follow the entire bee season. We began the season by building beehives,
in charge of Careers/Gateway/STAR. These courses add to and enhance the                floorboards and top-feeders. Over the course of the year we are responsible
curriculum being offered, ensuring that every student is able to undertake             for caring for the bees, maintaining the hives and other seasonal tasks
studies relevant to fields they wish to pursue beyond secondary school.                like wintering down the hives. We learn about pests and diseases and the
                                                                                       devastating results it can have on your hives if it is not spotted and treated
Agriculture / Horticulture Department 2019                                             early. We harvest the honey and get presented with the test results from
Our blue Iseki tractor is working hard and has a "full life" at school. We
                                                                                       the lab regarding the quality of our honey, tutin levels and more.
acquired forks for both the front and back. These are very handy when we
                                                                                       Successful students will gain a level three certificate in Apiculture. This will
have to pick up and empty kiwifruit bins. We also invested in a hydrolic log
                                                                                       allow them to work as assistant beekeepers. Students must be at least 16
splitter and a rotary slasher. Those make certain jobs much easier.
                                                                                       years old to be considered for the course and we can accommodate up to
The paddocks are fenced, the pasture is looking great and we are ready for
                                                                                       ten students. It is an amazing course and we all love it!
some new cattle.
My right hand man, Kerry, is working tirelessly on "Old Blue" in order to              Maori Culture/ Performing Arts
mow the fields and tidy up the grounds.                                                Legends – Kowhaiwhai – Mahi-a-rehia – Powhiri
Students are gaining NCEA credits by working in the gardens. Different skills          Maori Performing Arts – Manu Korero – Whai Korero – Ngati Awa History
are being taught like preparing gardens for sowing seeds, sowing seeds in              To nurture and conduct excellence within our students at Edgecumbe
punnets, thinning out and successfully transplanting seedlings, pruning and            College. We encourage students to strive to their best ability.
general gardening skills like mowing,
edge trimming, hedge trimming and                                                      The Edgecumbe College Junior Certificate (ECJC)
composting to mention a few.                                                           • The certificate is assessed over all subjects.
We were forced to reconsider the                                                       • Mathematics, Science, English and Social Studies will have 25 credits,
Primary ITO Academy program                                                              with 20 credits available during the year and 5 for the exams at the end
offered after the floods and decided                                                     of the year. Some of the 20 credits could be awarded for homework,
to focus more on horticulture for the                                                    work habits and attendance at year 9 level.
immediate future until the paddock                                                     • Physical Education will have 20 credits.
is ready to be used again.                                                             • Health will have 15 credits.
We would like to thank everyone                 Agricultural Department                • Options in year 10 (two terms) will have 6 credits each. This means 3
for their help during these challenging                                                  options (two terms) x4 options x3 credits. Total of 36 credits for the
times.                                                                                   year.
With your ongoing help, support and encouragement we will build an even                • Options in year 9 will have 3 credits per options. 12 options per year x 3
better Agriculture and Horticulture area.                                                credits = 36 credits.
                                                                                       • There is a total of 171 credits available for both Year 9 and 10 students.

Edgecumbe College Junior Certificate Year 9 & 10 Credit Year Overview

  Subject                           Credits During the Year            Examination Credits             Least Number of Credits           Year 9          Year 10
  Mathematics                                  20                                5                                 15                      25               25
  English                                      20                                5                                 15                      25               25
  Social Studies                               20                                5                                 15                      25               25
  Science                                      25                                5                                 15                      25               25
  PE                                           20		                                                                10                      20               20
  Health                                       15			                                                                                       15               15
  Options                              4 terms x 3 options				                                                                                              36
  Year 10 (2 Terms)                  x 6 credits = 36 credits
  Options                             4 terms x 3 options			                                                                               36
  Year 9 (One Term)                  x 6 credits = 36 credits
     TOTAL
  				     171                                                                                                                                             171

                                           Waiho i te toipoto, kaua i te toiroa • Let us keep close together, not wide apart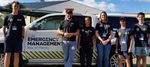 Edgecumbe College                 3
2    Edgecumbe College

Centre for Enhanced Learning – Te                                                      The Vocational Pathway Programme
Awa o te Māramatanga (CEL)                                                             for the future at Edgecumbe College
This new innovative space centralises a range of programmes and services
for students and is already proving to be a high traffic area! Opened in               Goals
March 2016, it provides further, enhanced opportunities for differentiated
                                                                                       1. Create a programme run by the school but supported by the wider
learning and possibly cross- curricular integrated learning in the future.
                                                                                          community.
There are exciting plans afoot, particularly for engaging students in online
learning within the global context.                                                    2. Creation of Pathways for all students, those who are academically
                                                                                          gifted but also the ones that are more hands-on, so students will get
Adjacent to the hall and adjoined by an uplifting courtyard space, it exists
                                                                                          the best opportunity to prepare them for University, or other Tertiary
as a positive, culturally- responsive learning environment which enhances
                                                                                          Institutions or Trades.
a feeling of wellbeing and belonging for a diverse range of learners. Dr
Caterina Murphy, who is responsible for the academic leadership of the                 3. To enable students to gain knowledge and practical experience in
new centre, emphasises that "students should be able to walk into a                       trades that could be their future.
learning space, know where everything is and feel a sense of wellness and
                                                                                       4. To enable students to stay at school at least one year after Year 13 to
inspiration within it. It has been developed to lift, inspire and excite the
                                                                                          complete NCEA Level 4 (Year 14 being the year where students will
aspirations of our students".
                                                                                          focus on the trade and only spend limited time on gaining extra credits
A range of wrap-around student services are offered.                                      if they want to have University Entrance).
• Careers counselling and mentoring
                                                                                       5. To enable students to gain a qualification so that they can find a job
• Teaching and learning                                                                   after school.
• Learning support, study skills seminars and workshops
• Talent pool development – The Sustainables                                           6. To enable students to gain access to Tertiary institutions after school.
• Gateway Programme inquiries, enrolments and block courses                            7. To enable students to use the knowledge and practical experience
• STAR course arrangements and/or delivery                                                they gain from the programmes offered at our school to start a
• Prefect and Junior Council hui                                                          business and create jobs.
• Gifted and Talented programme- inquiry based research                                8. To support the wider community by training students and sending
• Assessment and testing                                                                  them into the labour market as qualified young people rather than
• Individual space for those doing online programmes                                      inexperienced, low income workers.
• In Hindsight Mentoring Programme                                                     9. Become the Technology Hub for the Eastern Bay of Plenty.

                                           Waiho i te toipoto, kaua i te toiroa • Let us keep close together, not wide apart
Edgecumbe College            4
                                                                                                                                        Edgecumbe College          5

Outside the Classroom                                                                 • Exploration of possible career opportunities
                                                                                      • In-depth inquiry studies based on topics of personal interest
Education outside the classroom (EOTC) is an integral part of the College             • Visits to places outside the local environs (e.g. museums, universities,
programme. We encourage students to take part in the many activities                    special exhibitions, galleries)
on offer. EOTC is viewed as an important means of extending students'                 • Participation in an annual Learning Retreat where students develop
horizons in social, academic and personal development.                                  personal insight about themselves and learn to value their own and
                                                                                        others' contributions and ways of thinking. Senior students are also
Our College has strict policies and procedures to ensure safe practice in all           involved as Leaders and Mentors.
activities in which we participate outside the classroom. These are some
of the activities we offer: Water survival, deep water swimming, rock                 The Head of GATE has a pastoral
climbing, hiking, mountain biking, Adrenalin Forest trip and kayaking.                and curriculum responsibility for
                                                                                      this group of students and works
School-based sporting and cultural events are supported by qualified                  with Mr Otto who holds the
and trained tutors and coaches. Edgecumbe College offers the following                GATE portfolio.
sports: Netball, Waka Ama, Swimming, Athletics, Rugby, Hockey, Soccer,
Badminton, Squash, Touch, Turbo Touch, Table Tennis, Cricket, Chess,                  These are just some of the
adventure racing, indoor bowls, Fencing, Golf, Surfing, Archery and                   Gifted and Talented activities
Shooting. Teaching staff, a dedicated Sports Co-ordinator, a Kapa Haka                at Edgecumbe College: Dune
tutor and itinerant music tutors are on hand for team and individual                  planting, Norske Skog careers
tuition and coaching.                                                                 visit, Allied Engineering careers
                                                                                      visit, Eastern Bay of Plenty
Edgecumbe College Athletics Academy (ECAA) established in 2013 is                     Careers Expo, Eastern Bay of
separate from any other school sport with highly dedicated students and               Plenty Young Leaders Day,
coaches. The ECAA focus is to let students achieve at a higher provincial,            Manawahe Eco Trust and
nation and international level. In 2018/19 eighteen of our students                   catering opportunities.
represented Waikato Bay of Plenty in athletics. ECAA produced 120
Waikato Bay of Plenty Representatives in the last five years. The academy
also produced 8 New Zealand Officials that officiated at the NZ national
track & field championships.
National competitions, events and activities provide valuable
opportunities for our students to participate with the best. Highly
qualified teaching staff co-ordinate student involvement.
English, Science and Mathematics competitions, Young Enterprise Scheme
(MY BIZ), Manu Korero, Kapa Haka Regional competition and National
sports tournaments are some of the highlights of the school calendar.
Through raising awareness of global issues our Year 11 group have
organised and run events to raise funds for various local and national
charities.
International opportunities abound. Student exchanges as well as cultural
and sporting visits cater for the students who are ready and prepared
to reach further afield in their pursuit of knowledge, experience and
excellence. Students' families are also able to host students from other
countries.

Electives
Electives in 2018 started to run for Years 9-10. These electives will be
interesting activities students can choose to give them an opportunity to
learn new skills. Past electives included: horse riding, mountain biking,
Waka Ama, athletics throwing, golf, surfing, Mandarin, rock climbing,
chess, squash, Taiko drumming, Pull sugar sculptures, Kapa Haka, Hip
Hop, archery, landscaping, robotics, fencing, leather work, netball, rugby,
crossfit, computer music and mosaics.
                                                                                                     Japanese Drummer                          "Pink Shirt Day"
Gifted & Talented Education
Edgecumbe College recognises that students with special gifts and talents
have the same rights as all children to develop to their personal potential.
The provision of a sound Enrichment and Extension Programme provides
academically able students with opportunities to learn alongside other
students of similar ability in order to challenge their own and each
others' thinking. The programme operates within the framework of the
Autonomous Learner Model where the focus is on providing opportunities
for students to assume primary responsibility for their role as learners.
Tuatahi opportunities include:
• Visits to local places of interest in order to familiarise themselves with
  potential sources of information and support (Council, libraries, DOC, etc)                                         Young Achievers

                Whāia te iti kahurangi. Ki te tūohu koe, me he maunga teitei • Pursue excellence - should you bow down let it be to a lofty mountain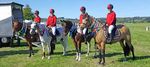 Edgecumbe College            5
2    Edgecumbe College

Pastoral Support
Because we care about our students we provide a comprehensive and                    Edgecumbe College is the only secondary school with a Silver certificate
cohesive network of teaching and support staff that offer educational,               for Health Promoting School (HPS) and we are very proud of this.
emotional and pastoral support.                                                      HPS complements PB4L and the college's core values in helping us provide
                                                                                     your child with a positive, nurturing environment which will enable them
Kaiārahi (Tutor Teachers)                                                            to fulfil their potential and be the best they can be. The Edgecumbe
Each student is allocated to a Whānau ako (WA). Students remain with                 College HPS committee, made up of staff and students is currently in
the same tutor throughout their time at College. The WA provides a safe,             the process of building the foundations needed to support a robust
secure, supportive environment – a home away from home.                              programme to ensure the wellbeing/Hauora of your child.

Kaiārahi and parents are encouraged to keep in touch. Your child is more             Ultimately, being an HPS will enable us to better co-ordinate the many
likely to thrive in the secondary school environment if the communication            services we already provide to meet the needs of our students. It will also
between home and school is constructive and mutually supportive.                     provide us with the systems to regularly monitor their wellbeing/hauora
                                                                                     and to meet new needs with new services/actions as required.
Kaitiaki (Deans)
Kaiārahi are supported by their Kaitiaki (senior teachers) who bring a vast          This process began with a survey of the student body to find out what
wealth of experience and wisdom to their roles.                                      their concerns were. This was followed up by the development of an
                                                                                     'action and evaluation' plan. The key concerns that the students had were:
Kaiārahi Teachers may refer students who require extra care or support               our canteen and the provision of a variety of nutritious and affordable
to the Kaitiaki who will take the problem or difficulty to the next level            food. We are now in the process of addressing these two concerns. The
of resolution. Each Kaitiaki has overall responsibility for the welfare of           HPS team have addressed the issues with the drinking fountains.
students in one of the year levels.
                                                                                     The HPS committee will regularly communicate with our students and
Parent consultations are often initiated by the Kaitiaki but may also be             their whanau to keep you up to date with our latest projects and to
initiated by parents if they have any concerns about their child's progress          provide you with the opportunity to have a voice and input into your
or welfare.                                                                          school. Edgecumbe College is one of only two high schools in the Bay of
                                                                                     Plenty with the Health Promoting Schools Bronze Standard Accreditation.
Counsellor & Health
A qualified Guidance Counsellor is available for students. Students are              Careers
able to benefit from the specialist training and experience on offer                 Sound career advice assists the student to make wise academic choices
through our Guidance system. Referrals may be made by a staff member                 along the way; choices that will empower the student to go on to further
or by the students themselves.                                                       education or training with confidence and enthusiasm.

•    We have a chaplain who is available to lend a listening ear and                 As students progress through the secondary education system it becomes
     personal support for any student or adult who feels the need to see             increasingly important for them to have a goal that focuses their drive to
     him.                                                                            learn and to achieve appropriate qualifications.
•    We have a Registered Nurse who will be at school five days a week.
                                                                                     Under the guidance of the Careers
•    Appointments may be made through the school office.                             Counsellor, students are able to be involved
•    A health nurse and a physiotherapist provide health clinics each                in work placements to help their transition
     week. The service is free and students can make an appointment to               from school to the workforce (Gateway
     attend during the school day.                                                   Programme). STAR funding provides financial
•    We have rigorous systems in place to support our commitment to                  support for courses, visits and other
     being a smoke-free school. Edgecumbe College was the first school               experiences that do not operate within the
     in the Eastern Bay of Plenty to go "Water Only" at our college                  regular curriculum.
     something we are very proud of.
                                                                                     A high number of Gateway placements are
Being a small, rural secondary school provides us with the optimum                   available to students each year.
conditions to live the principles of whanaungataunga. Students are
provided with the best chance of succeeding when parents and teachers
work together in their interests. We provide an environment based on                                                                             Snowplanet
the principles of Restorative Practice. This provides the option for a
non-punitive approach to solving relationship issues. Students are guided
in how to mend relationships. This approach encourages and develops
mutually respectful relationships. The college offers peer mediation
training for students Years 9-13.

Students are well-supported by highly qualified and experienced teachers
and community volunteers.

Health Promoting School (HPS)
'HPS schools are schools which display, in everything they say and do,
support and commitment to enhancing the emotional, social, physical and
moral wellbeing of their school community'.
(World Health Organisation)
                                                                                                             Agriculture/Horticulture Students

                                                   Ahakoa he iti he pounamu • Though small, it is of great value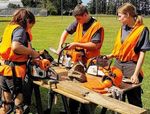 Edgecumbe College    6
 2 Edgecumbe College

Sister School Relationship

     Edgecumbe College visited Xiamen Number 1 High School in Fujian Province China in 2018
      as part of our Sister School Relationship. This exchange programme is an annual event.

               Annual Student and Staff Exchange Programme started in 2018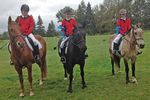 Edgecumbe College   7

     ACHIEVEMENTS
     120 Waikato Bay of Plenty Representatives
     345 Waikato Bay of Plenty Medals in 6 years.
     3 New Zealand Athletics team members.
     3 Oceania Area Athletics competitors Australia and Fiji.
     7 Overseas athletics trips to Australia.

New Zealand Officials at the Colgate Games                                       Edgecumbe College Athletics Academy team

     Northern Territory State Athletics Championships 2018 Darwin Australia

      South Australia State Athletics Championships 2019 Adelaide Australia

                                               Champions are made in Training!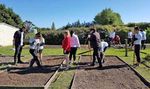 Edgecumbe College    8
 2 Edgecumbe College

Contact with Famous Sports Personalaties

                                                                                                                   New Zealand's top discus throwers

                    Angie Petty                     Julia Ratcliffe Commonwealth Games Gold Medallist
      NZ Olympic & Commonwealth Games Athlete
              Olympic Gold Medallist

                                                                             Camille Buscomb 5/10km Commonwealth
                                                                                              Games
  Tom Walsh World Indoor and World              Nikki Hamblin                                                               Porta Bing NZ Commonwealth
     Outdoor Champion NZ Olympic                NZ Olympian                                                                          Games Athlete
               Medallist

        Rob Waddell Olympic Chef de Mission                           Eliza McCartney                                        Tori Peeters
                                                                NZ Olympian Bronze Medallist                             NZ Javelin Champian

          Kayla Goodwin Youth Olympian                Cameron French 400 hurdles Commonwealth Games                              Jacko Gill
                                                                                                                          NZ Olympian Shot Putter
Edgecumbe College   9

                                                 Excellent Reasons to Enrol Your Child at
                                                           Edgecumbe College

• Best NCEA results in the Eastern Bay of Plenty, 100%                 • Maori Performing Arts – Kapa Haka.
  level two pass rate for the 2016 academic year.
                                                                       • Free transport for 'in zone' students.
• High achievers doing well at national level and gaining
  awards.                                                              • Vibrant Peer Support and Mentoring Programme
                                                                         ensures seamless transition to secondary school for
• NCEA results above the national average. 31 NCEA                       new students.
  subjects offered. Flexible timetable to ensure                       • Energetic leadership team with great aspirations for
  individual students needs are catered for.                             our school.

• Small class sizes, largest class 26 students.                        • Excellent ERO report and 20% roll growth in 2015 and
• Courses tailored to suit both academic and vocational                  7% in 2016 & 2017 and a 15% growth in 2018.
  pathways.
                                                                       • Friendly, caring and supportive staff delivering
• New focus subject areas: Agricultural Sciences, level                  excellent pastoral care of students.
  TWOe Building and Construction and Apiculture
  course.                                                              • Boutique secondary education experience.

• Varied and interest electives programme.                             • Exciting, dynamic, highly qualified teaching staff.

• Great career and Gateway opportunities for students.                 • 15 major sports codes keep students active and
                                                                         engaged.
• New Centre for Enhanced Learning (CEL) and New
  Primary ITO Academy.                                                 • 60% of students are involved in at least one organised
                                                                         school sport.
• Acknowledgement and celebration of academic,
  sporting and cultural achievement in a variety of ways               • Top achieving Edgecumbe College Athletics Academy.
  and settings.                                                          120 students represented our school as a member of
                                                                         Waikato/Bay of Plenty athletics team.
• Ongoing implementation of Positive Behaviour for
  Learning (PB4L) with outstanding results.                            • New sporting activities including Fencing and Archery.

• Very active Gifted and Talented programme.                           • New school in 2020.

• Numerous leadership opportunities provided                           • New dynamic sports co-ordinator.
  in a school environment of care and positive
  reinforcement that allows students to reach their full
  potential.
                                                    Positive Behaviour for Learning (PB4L) at Edgecumbe College
                                                                                 WIRED for success
                                               Demonstrating the key principles of . . . W Whanaungatanga
                                                                                                     I   Integrity
                                                                                                     R   Respect & Reponsibility
                                                                                                     E   Excellence
                                                                                                     D   Determination

                                     Ahakoa he iti he pounamu • Though small, it is of great value
Edgecumbe College    10
 2 Edgecumbe College

Leadership                                                                             Practical Matters

Student Trustee on the Board of Trustees                                               Enrolment
During Term 3 of each year an election is held to appoint a student                    Please make an appointment at the school office to make sure we have
representative to the Board of Trustees. This role provides an essential               the right person for you to talk to. Office phone number 304 8211.
link between the Board of Trustees and the student body. It provides
a forum for the student voice to be heard at the highest level of                      Full Reports
management of the school.                                                              Edgecumbe College reports fully twice a year.
                                                                                       Juniors: End of Term 2 & 4
Prefects                                                                               Seniors: End of Term 2 & 3
Every student who enters Edgecumbe College has the opportunity to
develop and display leadership ability. Being appointed to the position                Interim Report
of Prefect recognises not only the student's performance as a role model               We have one interim report for Year 9-13. This comes out mid-way
for others but also the esteem in which they are held by the staff and                 through Term 1. All parents are invited to attend parent evenings but we
their peers. Prefects are expected to contribute to the smooth running                 particularly request students not performing to attend the parent/teacher
of the school by being a positive example to other students and taking                 evenings.
on responsibility for various functions under the direction of the Senior
Leadership Team.                                                                       Term dates 2020
                                                                                       Term 1: Tuesday 28th January- Thursday 9th April
Junior Council                                                                         Term 2: Tuesday 28th April- Friday 3th July
As the recipients of an education, students are in an ideal position to                Term 3: Monday 20th July – Friday 25th September
contribute to the effectiveness of the school. The Junior Council Year                 Term 4: Monday 12th October – Wednesday 16th December
10-12 students provide an opportunity for student issues and ideas to be
discussed and for students to contribute to decision making and to take a              Activity Fund
leadership position in the college.                                                    School fees are as follows: one student, $60 per year. Two students, $100
                                                                                       for the year and three and more are $120 for the year.
Peer Support
Year 13 students attend a Leadership Camp during the last few days of the              School Canteen
summer holiday. Those who elect to become Peer Support Leaders are                     Open during Interval & Lunchtime
assigned to a group of Year 9 students for term one of the school year.
The aim of Peer Support is to provide a programme that introduces Year
9 students to the College and gives our new students confidence and
support.

Community Involvement
Parents and caregivers are warmly encouraged to become active
contributors to the smooth running of Edgecumbe College; it is, after all,
the Rangitaiki Plains community's College. This can be done in a variety of
ways: becoming an adult student, voluntary work, attending open days,
coaching or managing a sports team, offering oneself for election to our
Board of Trustees or becoming a member of our Parent Forum. Help us be
the school you want for your child.

Please contact the school Principal's PA if you are willing to donate your
time and effort to support the school in any way.

Adult Students
Adult students are accepted and welcomed by teachers and students at
Edgecumbe College. Adults wanting to return to school are encouraged
to join classes during the school day. Full and part-time courses lead
to National Qualifications. Adult students are excellent examples to
younger students of the true meaning of being a lifelong learner and are
demonstrating the value of a sound education. Advice and guidance is
available to assist students to make the right choices.

The Board of Trustees
The Board of Trustees is the controlling body for the College. It has a
working body of parents, a staff member, a student and the Principal. The
Board of Trustees meets once a month and welcomes parent attendance
at their meetings.

Te Karere, the school's newsletter, is distributed at least fortnightly and
is also available on our website. Please let us know if you would like to
receive Te Karere by email.

                                                                                                                        Apiculture Course

                                           E aka te maui, e raka te katau • A community can use all the skills of its people
Edgecumbe College           11

Practical Matters

Buses
Edgecumbe College has an extensive bus network which covers all our contributing schools. Travel is free, as the routes are funded by the Ministry of
Education. There is an exception with the Grieve Road / Military Road 'loop' where parents are asked by the school to contribute to the cost of the route
which is not part of the Ministry of Education funding. This cost is yet to be confirmed by the bus company.

The bus runs are as follows:

       Bus Run             Departure Point                                                  Roads Travelled                                               Time

 Thornton Edgecumbe                                 Miro Place, Hydro Road, East Bank Road, Thornton Road, Thornton School,                              7:25am
			                                                 East Bank Road , Webbs Farm, College Road, Riverslea Mall, drop off at College.
 Matata Pikowai Road                                Pikowai Road, SH2 to Matata, Pakeha Street, Division Street, Wilson Street,                          7.30am
			                                                 Pollen Street, Pickups along SH 2, Rata Ave, College Road, drop off at College.
 Otakiri Edgecumbe Park                             Edgecumbe Park, Tawa Street, Otakiri Road, Grieve Rd , Military Road,                                7.30am
			                                                 Halletts Road,Otakiri Road, Otakiri School, Awaiti South Road, Matata Road,
			                                                 Rata Ave to Edgecumbe College.
 Te Teko Edgecumbe                                  Edgecumbe, Hydro Road, SH 30 ,Te Teko Rd, Tahuna Rd, Golf Course, Tahuna Rd,                         7.40am
			                                                 Te Teko Rd, return to Edgecumbe, Tawa Street, Bridge Street, Rata Ave to College.
 Waiohau Waiohau                                    Galatea Road, Pukehou Road, Waiohau School, Galatea Road, Te Teko Road,                              7.30am
			                                                 Main Street, Tawa Steet, Bridge Street, Rata Ave and Edgecumbe College.
      Manawahe                 Manawahe             Herepuru Road, Manawahe Road, Manawahe School, Matahi Road, Manawahe Road,                           7.30am
                                                    Caverhill Road, Braemar Road,  Awakaponga Hall,  drop off at Edgecumbe College.

Each student must sign a bus contract which is an agreement to behave appropriately when travelling in a bus.
No contract, no ride! In the event of continual misbehaviour, Edgecumbe College, along with the Bus company will withdraw the privilege of transport on
school buses.

There is a user pays service from Kawerau which caregivers can opt for if that is their wish.

School Office Hours                                      School Rules - Key School Rules                               Guidelines
Main office         8.15am to 3.20pm daily               • Show respect and courtesy at all times                      • Be in class ready to participate no more than
                                                         • Attend regularly and be on time                               5 minutes after the bell
The offices are closed to students during class                                                                        • Books, pens or other equipment are
                                                         • Be on task in class
time unless there is a referral note from the                                                                            expected to be ready
class teacher.                                           • Wear correct uniform
                                                                                                                       • Full school uniform is worn correctly
                                                         • Have necessary equipment
                                                                                                                       • Try to do your best
                                                         • Be tidy

                     Big Day Out                                                  Netball                                                Basketball

                                        What is the most important thing in this world? It is people! It is people! It is people!
Edgecumbe College    12
 2 Edgecumbe College
Edgecumbe College
100 College Road • Edgecumbe 3120 • Phone 07 304 8211
        Email: info@edgecumbecollege.school.nz
            www.edgecumbecollege.school.nz