FPW 2020 Trip Offerings and Information - The Altamont School
Page content transcription
If your browser does not render page correctly, please read the page content below
Sign Up Procedure
Sign up Link:                                      Sign-ups will be a Ranking System this year
◦ Will be emailed to your parents with full         ◦ You will need to know your top three preferences
  instructions ahead of the sign-up dates.
                                                    ◦ Spots will be awarded on a first come first serve
                                                      basis
Your parent will need the following information:
◦ Your Full Legal Name                             Dates:
◦ Your Date of Birth                                ◦ Seniors: February 18th – 19th
◦ Your Student ID number (find in My BackPack on    ◦ Juniors: February 19th – 20th
  your student info page)                           ◦ Sophomores: February 20th-21st
◦ Your Altamont Email Address                         ◦ Sign-ups start at 3:30 on the first day and end at 12:30 the
                                                        second day
◦ A Parent Email Address
Payment Schedule
First Payment                                             Mary Hames Travel Scholarship
 ◦ Half of the trip cost                                   ◦ Gives students the opportunity to go on a more
 ◦ Due: April 1st                                            expensive trip by funding a portion of the trip cost
                                                             ◦ Only awarded once per student
 ◦ Failure to make first payment will result in student
   being removed from the trip with no guarantees that     ◦ Application will be due on March 6th
   they will get their next choice                         ◦ Applicants will be notified on their status on or by
                                                             March 13th
 Second Payment                                            ◦ Please see Ms. Scruggs for more information
 ◦ Quarter of the trip cost
 ◦ Due: May11th                                            If you wish to change your trip after all sign-up dates
                                                           have passed you may talk to Mrs. Dahlgren
 Third/Final Payment
 ◦ Quarter of the trip cost
 ◦ Due at Registration on August 19th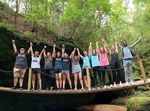 Iceland:
The Land of Fire
and Ice
Ms. Dean and Mr. Tsivourakis   Highlights-
FPW 2020                       Discover Geothermal Energy
                               Explore Glaciers and Primitive Forests
                               Native Cuisine
• Passport required            Bath in Thermal Springs
• 10-12th Graders              The famous Icelandic Ponies
   (20 - 30 max)               The Aura Borealis
                               A Volcano!
• Cost: Est. $3,500—$4,000     Lava Caves
                               Plenty of STEM and Cultural Deep Dives!
                               Etc…
DATES 10/5 – 10/9 COST $2700
                        MON - FRI           ALL INCLUSIVE

                         GUIDED BY GRAND CLASSROOM
                       CHAPERONED BY HEINE & BARNARD

•   ENJOY VIEWS OF EL CAPITAN AND HALF DOME • FLY IN/OUT OF SAN FRANCISCO
•   HIKE MIST TRAIL TO NEVADA/VERNAL FALLS  • WALK GOLDENGATE BRIDGE
•   HIKE TUOLUMNE SEQUOIA GROVE             • FERRY TO ALCATRAZ, CABLE CARS,
•   STAY IN TENT CABINS INSIDE THE PARK       FISHERMAN'S WHARF, CHINA TOWN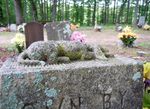 College Trip:
New York City
Dates: October 4 – 9
Cost: not to exceed $2,000
Tour colleges & universities and explore
the sights and sounds of Manhattan!

    We will visit:         We may visit:
 Sarah Lawrence College   Stevens Inst. of Tech.
   Fordham University      The Cooper Union
    Barnard College         The New School
  Columbia University
  New York University
     Pace University
Adventures in New Mexico:
       Art, History, and Science
October 4-9 Trip Leader: Mrs. Gillespie
   Santa Fe and Taos, New Mexico
           12 Students      $2000
o   Mysterious staircase at Loretta Chapel
o    Your text
    Meow       here
            Wolf (George R.R. Martin's immersive art experience)
o   Tour Earthship Biotecture Community
o   See the milky way and night sky like NEVER before during
    nighttime desert hike
o   Visit 1000-year-old thriving Native American Taos Pueblo
o   Walk across the Rio Grande Gorge
o   Workshops with local artists/Schoolarts Magazine
    editor/International Folk Art Museum/Native American Museum
    and Museum Hill. Go to local artist studios/galleries
o   Puye Cliff Dwellings /Valles Caldera (extinct volcano)
o   Investigate various types of landscapes and
    vegetation found in New Mexico
o   Explore Santa Fe Plaza and Railyard
o   Eat AWESOME southwestern food
o   ALL INCLUSIVE!!!!!!!!!!!!!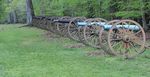 Theatre, Art, Architecture, Food,
• PIZZA TOUR
• RIVER CRUISE
                Fun!
•   2ND CITY IMPROV
•   PLAYS & MUSICALS   Ms. Summey
•   ZOO
•   MUSEUMS
•   WALKING TOURS
•   WILLIS TOWER
•   MICHIGAN AV.
•   SHOPPING
•   NAVY PIER
•   SKYSCRAPERS

    $1700.00
    10-12TH GRADE
     Maximum 18
       students!
Savannah, GA
 October 5-9, 2020
*Ghost Tours* *Southern History*
     *Literary Landmarks*
   *Delicious Coastal Cuisine*
       Cost: $1500-$1700
Backpacking            Pisgah National Forest
                                       North Carolina
                     ➢ 3 days and 3 nights in Pisgah Forest
                     ➢ 2 days of climbing
                     ➢ No experience necessary: learn the
Climbing               fundamental skills of backpacking, climbing,
                       and camping
                     ➢ Experienced outdoor folks: hone your skills
           Camping   ➢ Backpacks, tents, sleeping bags, and
                       climbing gear will be provided OR bring your
                       own gear
                     ➢ Cost: $650
                     ➢ Dates: Monday through Friday (10/5 –
                       10/9)
                     ➢ Ms. Bank and Camp High Rocks Staff
                     ➢ Maximum of 8 students
October 5-8
The Sights and Sounds of Northwest Alabama                       13 students
                                                                       $600
Fame Studios • Muscle Shoals Sound Studios• Alabama Chanin Design Factory
Rosenbaum House • Dismals Canyon• Shiloh Battlefield• Coon Dog Cemetery
Outdoors in Alabama
  "The backpacking trip for people who
            don't like camping"
• 4 days of scenic hiking in Alabama + 1
   day at school
    • Walls of Jericho
    • Cheaha Mountain
    • Pinhoti Trail
    • Backcountry Trails at Oak Mountain
• $300 (lunch included)
LOCAL OUTDOOR ADVENTURE
Rock Climbing at            Zip Lining and Adventure Ropes
Sand Rock and Palisades Courses at Red Mountain Park
Kayaking on the Coosa River               Cost: $300-$350

     See Ms. Zareva for details
     Dates: 10/5-10/8