GISBORNE GIRLS' HIGH SCHOOL
Page content transcription
If your browser does not render page correctly, please read the page content below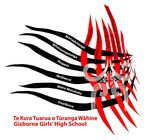 GISBORNE GIRLS' HIGH SCHOOL

Te pukapuka-a-matua o Te Kura Tuarua
         o Turanga Wahine

          PARENT HANDBOOK
                2020

                  Hinetu Profile:

       Gisborne Girls' High School students,
     Turanga Wahine are our hinetu: they are
      confident, culturally connected, actively
   involved, successful lifelong learners. They
    achieve academic success for their future
  pathways. They are young women of integrity,
    self-reliant, yet be able to relate effectively
   with others and eager to take individual and
    collective responsibility as citizens of their
      local, national and global communities.

     Angitu te katoa Everyone succeeding
   Tutuki ai o hiahia – Realise your aspirations
             Eke panuku! Eke angitu!

Our Definitions:

  • Manaakitanga: The act of giving and making people feel welcome.
  • Respect: To show consideration or regard for someone else and yourself.
  • Excellence: Striving for the best possible.
  • Resilience: The ability to manage change.
  • Mana Motuhake: Self-determination and independence.
  • Whanaungatanga: Working together to form relationships to create a sense of
                        belonging.

       'These represent the guiding values that are the foundation
                       of our school operations'
WELCOME
                              Nau Mai Haere Mai
                                     He Kura Ao
                                     He Ao Kura
                                 Ko Turanga Wahine

                        Learning lifelong is a treasured world
                               That's Gisborne Girls'

Nga mihi nui ki nga matua, tipuna hoki o nga kotiro o Te Kura Tuarua o Turanga
Wahine. He pukapuka tenei hei whakamohio atu, hei awhina, hoki, I nga kotiro e
ako ana ki tou matou kura.

This booklet is to provide the parents and caregivers of students at Gisborne Girls'
High School with relevant information so that they can fully support their students in
gaining the maximum education from their time at the school. Our school is a very
large and complex organisation but we hope that you will find it a welcoming place
to come to.

Included in this booklet is general information about the various systems that
operate at the school as well as information about our pastoral care system.
We hope that by having a greater understanding of how our school operates you
will be able to assist your child to gain the best out of their time with us.

Included are the names of the various staff members at the school and the roles
that they have. Please feel free to contact us about any issue that concerns you.
The best method of contact is usually to e-mail or ring the office and ask for the
specific person but as they may be teaching you will be asked to leave a message
and they will contact you when they are able to.

The first point of contact regarding student issues is usually the Form Teacher.
They can then direct you if necessary to other staff members. If you have a concern
about a particular subject then you are best to contact the teacher of that subject by
e-mail, or the Head of Faculty. All teacher e-mail addresses can be found on our
website www.gghs.school.nz.

Our School Vision is "Success for All" and we will do everything we can to support
every student to gain the best educational outcomes so they can leave school with
real choices for their future.

Jan Kumar
Principal
WHO'S WHO AT SCHOOL?
Ko wai ma nga rangatira o Te Kura?

PRINCIPAL                    Tumuaki                  Mrs Jan Kumar
DEPUTY PRINCIPAL             Tumuaki Tuarua           Mrs Bindy Hannah
ASSISTANT PRINCIPAL          Tumuaki Tuatoru          Ms Victoria West
ASSISTANT PRINCIPAL          Tumuaki Tuatoru          Ms Kristin McGill

DEANS:
            Year 9                     Mrs Debbie Tallott
            Year 10                    Ms Grace Davidson
            Year 11                    Ms Rita Halley
            Year 12                    Ms Justine Ward
            Year 13                    Ms Ingrid Meister

HOF Student Support / Guidance         Ms Sue Andrew
Learning Support Co-ordinator          Ms Tineille Charteris
International Students                 Ms Wendy Kirkwood

Principal's PA                         Mrs Lizelle Flamwell
Business Manager                       Mrs Chris McLeod
Office Administrators                  Mrs Sandy Birch
                                       Mrs Tanya Harding

TERM DATES
Term 1                  Tuesday 28 January to Thursday 9 April
Term 2                  Tuesday 28 April to Friday 3 July
Term 3                  Monday 20 July to Friday 25 September
Term 4                  Monday 12 October to Monday 7 December

Public Holidays during term time
Thursday 6 February          Waitangi Day
Wednesday 3 June             Queen's Birthday
Wednesday 28 October         Labour Day
TEACHING STAFF
Nga Mahita o Te Kura

CAREERS
Jo Graham (HOF), Christine Bevan-Hutana

ENGLISH
Steve Webb (HOF), Sarah Olliver (Asst HOF), Annie Egan, Fiona Glengarry,
Rita Halley, Stacey Hulls, Bethany Kennedy, Wendy Kirkwood, Trish Tangaroa,
Victoria West

HEALTH, PHYSICAL EDUCATION and OUTDOOR EDUCATION
Shelley Hunt (HOF), Kelly Warren (Asst HOF), Arna Majstrovic (HOD Sport),
Carolyn Rofe (HOD OED), Hana Crawford-Bowden, Kristin McGill,
Ingrid Meister
MATHEMATICS
Jayde Carroll (HOF), Jess Williams (Asst HOF), Jo Dagger, Grace Davidson,
Claire Davies, Jarrah Dawson, Mark Karalus, Jo Turton
SCIENCE
Sam Mottart (HOF), Mark Langford (Asst HOF), Sarah Boyle, Barbara Hepburn,
Alice Houkamau, Brett Johnstone, Adrianne McLeod
SOCIAL SCIENCES
Nic Taewa (HOF), Mike Tallott (Asst HOF), Laurie Harrison, Stacey Hulls,
Michelle Kokkosis, Ian Loffler, Lisa Panapa
TAIRAWHITI SERVICES ACADEMY
Rayner Jahnke (Director), Pikirangi Jahnke
TE REO MAORI
Morehu Nikora (HOF), Lisa Panapa, Trish Tangaroa,
TECHNOLOGY
Sue Bristow (HOF), Sarah Moore, Debbie Tallott, Cleo Thorpe-Ngata
VISUAL & PERFORMING ARTS
Dick Calcott (HOD Art), Jane Egan (HOD Music), Sam Millar (HOD Drama),
Anna Marie Fenn, Jacqui Kay, Vicky Mottart, Justine Ward, Tamsin Wilson
LANGUAGES
Vicky Mottart(TIC), Sixin Hu
LEARNING SUPPORT
Jacqui Kay, Sheree Sims
SHAPE OF THE DAY
Te Wātaka o Te Rā

  MONDAY          TUESDAY        WEDNESDAY       THURSDAY          FRIDAY

  Form Class       Staff PLD      Form Class       Assembly       Form Class
  8:25 – 8:40     8:15 – 9:00     8:25 – 8:40     8:25 – 8:40     8:25 – 8:40

   Period 1                        Period 1        Period 1        Period 1
  8:40 – 9:40      Period 1       8:40 – 9:40     8:40 – 9:40     8:40 – 9:40
       1         9:00 – 10:00          1               4               3
                      6

   Period 2                        Period 2        Period 2        Period 2
 9:40 – 10:40                    9:40 – 10:40    9:40 – 10:40    9:40 – 10:40
      2            Period 2           2               5               4
                 10:00 – 11:00
                       1
    Interval                        Interval        Interval        Interval
 10:40 – 11:00                   10:40 – 11:00   10:40 – 11:00   10:40 – 11:00

                    Interval
   Period 3      11:00 – 11:20     Period 3        Period 3        Period 3
 11:00 – 12:00                   11:00 – 12:00   11:00 – 12:00   11:00 – 12:00
       3                               3               6               5
                   Period 3
                 11:20 – 12:20
                       2
   Period 4                        Period 4        Period 4        Period 4
 12:00 – 1:00                    12:00 – 1:00    12:00 – 1:00    12:00 – 1:00
      4                               4               1               6
                   Period 4
                 12:20 – 1:20
                      3                                             LUNCH
    LUNCH                           LUNCH           LUNCH         1:00 – 1:30
  1:00 – 2:00                     1:00 – 2:00     1:00 – 2:00
                    LUNCH
                  1:20 – 2:00                                      Period 5
                                                                 1:30 – 2:30
                                                                 Juniors only
                                                                      6f
   Period 5        Period 5        Period 5        Period 5
  2:00 – 3:00     2:00 – 3:00     2:00 – 3:00     2:00 – 3:00
       5               4               5               2
OED
                                                                                           Container

                                                                                    Shed
                                                       CARPARK                              POOL
                                                                                                                                                                    Student Support                     RTLB
                                                                                                                                                         !'l I'
                                                                                                                                                                      (Guidance)
                                                                                                       I   t                                             : I
                                                                                                           ,-
                                                             SMALL GYM
                                                                                           '------'
                                                                                                            '
                                                                                                                   TURF / COURTS
                                                                                                                  COURTS / TURF                          -.
                                                                                                                                                         'i
                                                                                    BIG GYM                                                                               TSA
                                                                                                                                                         '
                                                  41
                              WELLINGTON STREET

                                                                                                                                                                                                                                                                               STANLEY ROAD
                                                                                                                BOOKROOM                  INT'L
                                                                                                                                                                                                                                 ;,,,.r-..·\
                                                                                                                                                                                                      .\,   ;/ \, ._ - i         \., ,.,_.),
                                                                                                                                                                                      •   I
        Te mahere o Te Kura

                                                                                                                                                  Cafe
                                                                                                                                                                                                                                                              ,...,
                                                                                                                           ICT                                                                                                                                ',!.'
                                                                                                                                                                                                  SPORTS FIELD
                                                                                                                                                                   ' -
SCHOOL MAP

                                                                                                                                                                                                                                                              f \,
                                                                         Bikepark
                                                                                                                                                              (_                                                                                          ;_:j        \
                                                                                                                                 STAFF
                                                                                                                                  RM
                                                                                                                                         BOT
                                                                                                                                                                                                                                                         -'     ,.- -· \
                                                                                                                                                                                                                                                        ' \.               .
                                                                 §[])
                                                                                                                                                                                                                                                   )\
                                                                                                                                                                                                                               ..;·"·\,    -
                                                                                                                                                                                                                           '
                                                                                           GLADSTONE ROAD
                                                                                                                                                                                          RECTORY FIELD I                  -
                                                                                                                                                                                                                           ;
                                                                                                                                                                                              (Across Road)                                    \
                                                                                                                                                                                                                                               .
GGHS SCHOOL UNIFORM
Ngā kākahu ā kura o Tūranga Wāhine

School black skirt, School black shorts or black dress trousers
School black cardigan
School polo shirt (years 9 and 10) or School senior blouses (years 11 - 13)
Black sandals with backstraps or black flat soled shoes
Short white or black socks or black pantyhose or tights
Scarfs – must be red, black or white only
School jacket or plain black jacket
For PE: School black t-shirt and black shorts
         Only School shorts (Canterbury) can be used for swimming

Non-uniform articles of clothing will be replaced with loan regulation uniform.

Other uniform rules:
•     2 studs/earrings are the only acceptable piercings allowed. Any other
      piercing must have only a clear plastic pin-sized keeper.
•     There is no seasonal distinction, students may select clothing from the list
      above appropriate to the weather conditions

GGHS Uniform Prices:

All year levels                              Years 11-13
Black pleated Skirt        $59               Blouse - short sleeve    $40
Black shorts               $50
Black GGHS Jacket          $110
Black cardigan             $94               Optional for Years 11-13 only
                                             Black straight skirt    $66

Years 9-10                                   Optional for Year 13 only
White polo shirt           $35               Striped blouse           $50
Physical Education T-shirt $25
Physical Education shorts $41

Tairawhiti Services Academy Uniform Prices:
Polo shirt                 $34               PE t-shirt               $25
Long-sleeved shirt         $38               PE shorts                $27
Black Shorts               $50

Prices include GST.

Purchase of uniform items during the year can be done through the office.
       "Take pride in your school and show it by the way you dress"
GENERAL INFORMATION
Ngā kōrero whakamōhio

ADVICE AND GUIDANCE Ngā Kaitautoko
The first point of contact for any student or caregiver, with any concerns, should be
the FORM TEACHER.

Other people with particular responsibility for the physical and emotional wellbeing
of students are:
- Academic Deans (one at each year level)
 - Guidance Counsellor
- Careers Education Team
- Senior Leadership Team
- Learning Support Co-ordinator
Please feel free to approach the person with whom you feel most comfortable.

ASSEMBLIES Hui ā kura
Assemblies are an important part in the formal life of the school. We expect
students to show respect and behave in a dignified manner at all times.
Assembly time: Thursday 8.25 – 8.40am.

ATTENDANCE Te putanga mai ki te kura ia rā
If your child is absent from school you are asked to please contact the school office
and notify them of the absence. Absences of three days or more due to medical
reasons require a medical certificate.

GGHS subscribes to Txtstream. Parents/caregivers will receive a text if their child is
absent from school without explanation. Parents/caregivers will be able to text or
phone in their response.

BUSES Ngā pahi
All students must show respect at all times and be considerate of others. They must
respect the authority of the driver. If you have any queries concerning the buses
please contact the office.

CAFETERIA Te whare kai
The school "Star Café" is open at interval and lunchtime. A wide variety of food
items are available at reasonable prices. Please note that students are not
permitted to visit the local shops during school time.

CLASSROOMS AND FURNITURE Ngā whare ākonga me ngā taonga
Students are asked to help keep the classrooms as attractive as possible. This
includes not writing or drawing on the desktops and respecting the work of other
students on display.

COURSE COST CONTRIBUTIONS Ngā utu ā-akoranga
As our school has adopted the Donations Scheme, we will not be requesting
Course Cost Contributions except in case of some overnight Outdoor Ed courses.
DAILY NOTICES Ngā kōrero o te rā
Notices are published every day and will be read out at form time. They are also
displayed on the noticeboard at the school office and on the website Portal. This is
one way that students can keep up-to-date with what is happening at school.

DOCTOR, DENTIST AND OTHER APPOINTMENTS Ngā mahi anō a ngā kōtiro
We ask that every effort is made to make appointments out of school hours.
However, if this is not possible, students must sign out at the Student Counter and
show the appointment card or verification from home. Students must sign in upon
their return to school.

FEELING SICK? Te māuiuitanga o ngā kōtiro
Students who feel unwell during school time must report to their teacher for
permission to go to the Student Counter at the office. They will be assessed and
arrangements made as appropriate.

FORM TIME Te wāhanga poutu
Students are required to report to their Form Teacher at 8.25 am Mondays,
Wednesdays, Thursdays and Fridays. Their form teacher will check their
attendance and give important information and direction. The Form Teacher is
there to help students while they are at Gisborne Girls' High School. Students must
account for every class period and/or days that they were absent. The school must
be notified to a student absence at the earliest time possible.

HOMEWORK Mahi kāinga
Homework is an integral part of school life and students cannot expect to realise
their full potential unless they complete all set homework. Homework may be
assignments, exercises, projects, or preparing for assessments. Students are
encouraged to do homework by themselves to allow them to develop their study
skills, and become a more independent learner. Given below is a guide to the
amount of homework you can expect at each year level.

Years 9 and 10 approximately one hour per week night
Year 11 at least 1.5 hours per week night
Years 12 and 13 at least 2 hours per week night

ID CARDS Kāri Tuakiri
Each student can request an ID card at the start of the year. There is a $5 charge for
this. The ID card can be used for identification, issuing library books and accessing
the photocopier. Print credit can be paid at the office and accessed using the ID card.
Some businesses in town offer student discount on presentation of the card.

INTERNET USE Ngā mahi ipurangi
The Internet is a great place to be, but there are risks. Some of the people students
meet may not be who they seem to be. Students may also come across things that
are against the law. The school has rules for the use of the Internet that are
designed to keep students safe. Students are required to agree to the school
internet use policy (Cybersafety Agreement). Abuse of the internet code may result
in removal of internet/computer access privileges.
LEAVE APPLICATION Te tono mō te haere
If a student knows they are going to be away for less than 5 days, a note from their
parents should be given to their form teacher at least a week before the event if
possible. If the absence will be 5 days or more you will need to apply in writing to
the Principal.

LEAVING THE SCHOOL GROUNDS Te putanga kei waho o te kura
Students must stay in the school grounds unless they have permission to leave.
Any student wishing to go to their own home for lunch can apply for a permanent
lunch pass at the Student Counter.

LOOK AFTER PROPERTY Te tīaki taonga
Sometimes property is reported stolen when in fact the owner has been careless
with it. Please make sure that all of your child's clothing is named in a way that is
difficult to remove. Name all their exercise books, pencil cases, etc. The school is
not responsible for the loss of expensive items such as cell phones and music
players.

POSSESSION OR USE OF TOBACCO, VAPING DEVICES, ALCOHOL,
HARMFUL DRUGS or SUBSTANCES IS PROHIBITED Kua tino kore nei i
whakaaetia te tūpeka, te waipiro, te tarutaru rānei
Gisborne Girls' High School is a smoke and vape free environment. This includes
any tobacco product and vaping device.

In a partnership with the NZ Police, this school has a zero tolerance of illicit drugs.
The Police will be notified for any instances of possession or use of drugs at school.

STATIONERY AND WORKBOOKS Ngā taputapu ā-kura
The school does not sell stationery, but the various outlets in town offer good deals
throughout the first weeks of school. Our lists are also found on
https://www.myschool.co.nz/Gghs. Students are requested to have their stationery
by week two.

Some senior subjects require workbooks. These are treated as stationery items.
The student can purchase these items through school and then write on them
during class time. If a student does not want to purchase the workbook they will
still be supplied by the school, but the student cannot write on the book and must
treat it as a textbook which remains the property of the school.

VEHICLES AT SCHOOL Ngā waka i te kura
Students who bring a vehicle to school must adhere to all road rules and
regulations and are to park in the student car parks. We ask that you monitor your
student's use of a vehicle especially if they are on a restricted driver's license.

WHAT HAPPENS IF STUDENTS ARRIVE LATE TO SCHOOL?
Ngā kōtiro e tae tureiti ana ki te kura
If students arrive late at the beginning of the day they are to report to the Student
Counter at the office and obtain an admission slip to be handed to their class
teacher. If they are late to class immediately after the Interval or Lunch, their class
teacher will address their lateness.
HINETU
Hinetu is a shared pathway from who we are to who we might be.

The dignity and strength of the term 'Hinetu' comes from its association with our
school marae ātea entitled Te Takapau o Hinetu. When the girls are formally called
on to our school grounds at the powhiri, they traverse the "great woven mat of
Hinetu" before entering the wharenui – Te Raukura. This welcome is a traditional
process that forges connections between the past, present and future whereby the
fabric of humanity is strengthened. It marks the beginning of the Hinetu pathway.

Hinetu is a philosophy of Gisborne Girls' High School. It reflects our understanding
of the range of opportunities and connections that allow our students to develop
into women "standing tall". Hinetu encompasses the living nature of the school
values, school events, links between whanau and school, and connections to local
and wider communities.

The school embraces the collective partnership with whanau and community
to foster and embed the values identified in our school charter. The connections
developed will strengthen the wairua of the students as they grow from girls into
women.

RELATIONAL PRACTICES
Gisborne Girls' High School uses Relational Practices to develop and enhance
respectful relationships between students, teachers, whanau and the wider
community.

   • At Gisborne Girls' High School we engage in Relational Practices where all
     participants take responsibility for whanaungatanga and connections that
     nurture relationships.
   • Relational Practices operate as a continuum within Gisborne Girls' High School
     from high end conferencing around serious misconduct and harm through to
     the everyday interactions that students, teachers and wider staff have with one
     another.
   • Relational Practices encourage students to acknowledge the consequences
     of their actions for others. It enables students to make amends where their
     actions have harmed others and requires students to be accountable for their
     actions.

BEHAVIOUR
Te whanonga o ngā kōtiro
In line with our school values, especially Respect, we expect all students to behave
with COMMONSENSE, COURTESY and CONSIDERATION for others.
COMMUNICATION WITH HOME

NEWSLETTERS Ngā pānui ā kura
School newsletters are published two times each term. They are e-mailed or posted
home and are also available on the school website (www.gghs.school.nz).

REPORTS Ngā rīpoata
Students will receive regular reports throughout the year.

STUDENT-WHANAU-FORM TEACHER CONFERENCE
There will be one formal opportunity to meet with the form teacher of your child
during the year in Term Two. This will be an opportunity to discuss student
progress in a student led process.

If you have questions or concerns at other times please contact the subject teacher
or relevant Head of Department / Faculty.

HINETU EVENINGS
These will be at different times of the year with a variety of purposes and we
encourage all parents to attend to support the home – school partnership.

WEBSITE, KAMAR PORTAL and FACEBOOK PAGE
On our website www.gghs.school.nz you will find a great deal of useful information
such as staff e-mail contacts, the school calendar and newsletters. You, as a
caregiver, can also log in to the website Kamar Portal where you will find your
child's timetable, attendance, accounts and more. The login details for the website
Portal are e-mailed out during Term One.

Another way to keep in touch with school events is by following our Facebook page.
Just follow the link from our website.

We hope that all our students have a very successful and enjoyable year at
Gisborne Girls' High School. By working in partnership with our whanau and
community we can support our young women to become our Hinetu.