GOVERNANCE & RISK MANAGEMENT
If your browser does not support JavaScript, please read the page content below:
GOVERNANCE & RISK MANAGEMENT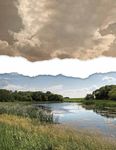 Providingpeaceofmind. WithROAMRemoteMonitoring,SaskWatergivesyourcommunity'swaterandwastewater operatorsandadministrationthesafetyandsecurityofhavingtheirfacilitiesmonito red 24 hoursaday,365 daysayear,bytrained,professionaloperationspersonnel. saskwater.com Call1-800-230-1111 | Emailroam@saskwater.com Contact Us
5 Voice THE OFFICIAL PUBLICATION OF THE SASKATCHEWAN URBAN MUNICIPALITIES ASSOCIATION VOLUME 22 NUMBER 3 I FALL 2017 URBAN VOICE is the official quarterly publication of the Saskatchewan Urban Municipalities Association (SUMA).
Submissions to URBAN VOICE are welcomed. The Editor reserves the right to edit for clarity and length. Please contact the Editor for copy submission deadlines. PUBLISHERS Saskatchewan Urban Municipalities Association (SUMA) 200 - 2222 13th Avenue Regina, SK S4P 3M7 306-525-3727 | F: 306-525-4373 suma@suma.org | www.suma.org SUMA STAFF Laurent Mougeot, CEO Beverly Bradshaw, Municipal Procurement Agent Laurie Bryant, Accountant Kerri Ann Daniels, Group Benefits & Insurance Services Manager Steven Dribnenki, Policy & Legal Advisor Katee Galandy, Convention & Events Coordinator Tauna Kupiec, Senior Group Benefits Administrator Sean McEachern, Policy and Communication Director Sean McKenzie, Senior Policy Advisor Scott Meger, Group Benefits Administrator Lindsay Peel, Operations & Financial Services Director Lisa Rawlings, Marketing Coordinator Amanda Reid, Administrative & Research Assistant Heather Vanderaa, Executive Assistant Tania Wendling, Corporate Programs & Member Services Director Tiffany Wolf, Communications Advisor Please send change of address to suma@suma.org DISTRIBUTION Publication Mail Agreement #40065075 Return undeliverable mail to lauren@kelman.ca President's Voice ___ 6
Board of Directors ___ 8
CEO's Voice ___ 10
Legal Services Voice ___ 18
Board Profile (NEW ___ 36
SUMAdvantage Voice ___ 51
Reach our Advertisers ___ 54
Third Floor - 2020 Portage Avenue Winnipeg, Manitoba R3J 0K4 Tel: 866-985-9784 Fax: 866-985-9799 www.kelmanonline.com Managing Editor: Terry Ross, terry@kelman.ca Layout & Design: Tracy Toutant Marketing Manager: Rod Evason, rod@kelman.ca Advertising Coordinator: Stefanie Hagidiakow All rights reserved.
The contents of this publication may not be reproduced in whole or in part without the express consent of the publisher. PUBLICATION MANAGEMENT AND PRODUCTION BY: 38 44 GOVERNANCE and RISK MANAGEMENT SUMA's 2017-21 Strategic Plan ___ 12
MLDP: Strong Governance, Strong Municipalities ___ 14
Highly Trained People Key to Risk Mitigation ___ 16
Enforcing the Code: Ensuring Fair Treatment and Penalties ___ 18
Overview of Complaints to the Ombudsman in 2016 ___ 20
Council Agendas and Meeting Minutes ___ 22
Bridging Truth and Transparency ___ 24
Risk Management a MUST for Municipalities ___ 28
Mitigating Risks on Social Media ___ 30
Playing Music in Public Legally, Ethically, and Easily ___ 32
Owner-Controlled Insurance Programs for Construction Projects ___ 34
How SUMAdvantage Brings Value to All Members ___ 38
Make a Date with SUMA ___ 42
SUMA's 29th Annual Golf Tournament ___ 44
Update on the SUMAdvantage RFP .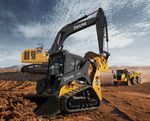 6 Voice Voice BUILDING CAPACITY VITAL FOR GOOD GOVERNANCE Councillor Gordon Barnhart, President early a year after the 2016 municipal elections, this fall is a good time to reflect on the importance of good governance in Saskatchewan's hometowns. Municipal legislation grants our councils the power to govern and our administration the power to manage, and makes us responsible to have open governance with fair rules and clear procedures. It might sound simple enough, but by now we all recognize that there is a lot to learn about local governments and good governance. SUMA members run complex operations, with many and varied responsibilities, so building capacity is a vital part of good governance.
With capacity building as one of SUMA's core functions, we have tailor-made professional development opportunities, tools, information, and contacts to help you build knowledge and make the most of resources through cooperation. There are many training opportunities available to you as a SUMA member, and we encourage you to take in whatever professional development opportunities you can. The Municipal Leadership Development Program (MLDP) offers a series of one-day modules just for municipal leaders in Saskatchewan. Page 14 has details on upcoming modules from MLDP , and SUMA offered the Municipal Leaders' Roles and Responsibilities module last fall after municipal elections.
Last year, we also partnered with Southeast College to provide Municipal Management Essentials training. While much of it is geared to administration, feedback has already shown that there is lots of good content for council members too. The article on page 16 has more information on this training, which is available at various locations around Saskatchewan.
In June, we offered the first webinar in our SUMA Fundamentals series, The Municipalities Act 101. We look forward to more entries in the series, especially since members can take in the training from the comfort of their own office — no need to travel or stay overnight! Plans for sessions at Convention 2018 are already underway, and governance is always a hot topic. So far we are looking at sessions on effective council meetings, regional cooperation, and open and transparent government. We are also hoping to bring back the open forum session, which was a wildly popular chance to ask questions at Convention 2016.
There is also a wealth of information available on the SUMA website. Under the Resources tab, you can find:
presentations from past SUMA conventions, regional meetings and sector meetings;
the Elected Officials Handbook, which is a great overview on many aspects of municipal governance; and
an archive of past editions of Urban Voice, with each fall issue focused on governance and risk management. You can also find tools on the website to help you work with neighbouring municipalities. I strongly encourage you to reach out, and find ways to work together. Municipalities can help each other on many fronts, from governance through to water treatment.
The paper on Inter-Municipal Collaboration in Recreation is a fantastic tool available through SUMA, as is the archive of information from the Municipal Capacity Development Program. The MCDP helped municipalities work together, and though they no longer operate, their website remains as an archive of success stories and resources you can use. Check www.suma.org/tools to get started. N Contact SAMA by phone at: 1-800-667-7262, or by email: info.request@sama.sk.ca. On January 1st, SAMA implemented the 2017 Revaluation which saw property values in the province updated in relation to the January 1, 2015 base date.
SAMA is currently working with municipalities to resolve inquiries and appeals that have arisen from the revaluation. The Agency is also looking ahead to the fall, when maintenance work for 2018 will begin. The timely delivery of maintenance will be a major priority for the Agency moving forward. For more information on SAMA or Saskatchewan's assessment system please visit our website at www.sama.sk.ca.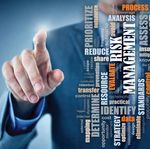 First industry-led e-recycling program in Canada Phase II products added – home & personal audio/visual and landline telephones EPRA takes over management of program Renewed four year contract with SARCAN for collection 25,000 MT milestone achieved June 2016 – that's 62,500 moose 10-years of e-recycling 70,000 60,000 50,000 40,000 30,000 20,000 10,000 5,000 2,000 = 400KG 1 Moose + - Over the past ten years, Saskatchewan residents and businesses have recycled over 27,000 MT of end-of-life electronics – which is equivalent to over 67,600 moose! Thank you for helping our planet thrive by extending nature's warranty in a big way.
Let's keep e-recycling for nature's sake!
Find out how and where to safely and securely recycle your electronics at: recycleMYelectronics.ca/sk TM
8 Voice COUNCILLOR RANDY GOULDEN Director East Central Region Directors COUNCILLOR GORDON BARNHART President MAYOR BOB MALONEY Vice-President Cities MAYOR RODGER HAY WARD Vice-President Towns MAYOR MIKE STRACHAN Vice-President Villages, Resort Villages and Northern Municipalities MAYOR BOBBY WOODS Director Northern Region COUNCILLOR GLENN GEORGE Director Northeast Region COUNCILLOR BOB HAWKINS Director City of Regina MAYOR DALE DOMEIJ Director Southwest Region COUNCILLOR DON CODY Director City of Prince Albert COUNCILLOR RICHARD BECK Director Northwest Region COUNCILLOR RANDY DONAUER Director City of Saskatoon COUNCILLOR DAWN LUHNING Director City of Moose Jaw COUNCILLOR MIKE O'DONNELL Director City of Regina MAYOR AL HERON Director West Central Region COUNCILLOR LEE FINISHEN Director Central Region COUNCILLOR DARREN HILL Executive Member Saskatoon/Regina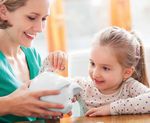 Whenyourecycleusedoil,filtersand antifreezeyoukeepourwater,mywatersafe. Usedantifreezeistoxic.Dumpingitandused oilcandamageearthandwater,hometonearly70 differentfishspeciesinSaskatchewan. Andwhenyourecycletheircontainers,plusDEF containers,youkeeptonnesofunwantedwasteout ofourbackyardsandlandfills. SoIthankyou.Mywifeandtwothousand kidsthankyou,asdoesMotherNature. usedoilrecyclingsk.com Saskatchewan Association for Resource Recovery Corp.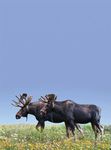 10 Voice As I near the conclusion of a 40-year career of serving local governments, my last Urban Voice column offers commentaries and observations on the state of the municipal sector.
Much has changed since my first assignments with local advisory councils in Northern Saskatchewan. Population shift - As a member of the boomer generation, and having conducted a significant amount of demographic research, I always saw a strong correlation between natural population increases and the economy. Today, birth rates no longer drive population growth; migration is now the main factor when forecasting future population. Recent demographic models even suggest that by the end of the next decade, attracting immigrants will be the core strategy to keep communities viable. Effectively, municipalities will need to compete on the national scene and attract immigrants just to maintain their current population levels.
How will your community stand out as a destination point for those seeking opportunities for their families?
Public finances - Until 20 years ago, much of our public infrastructure and municipal projects were co-funded with significant contributions from senior orders of government. In the early 1970s, as much as 80 per cent of capital funding came from federal and provincial programs. Today, local governments are providing the great majority of these costs, in addition to new downloaded responsibilities. Does your municipality have a game plan to fund the replacement or upgrades for the water plant, or the arena, or the community centre? Expect asset management to become a critical component of your annual budget.
Municipal 'basket' - The list of core municipal services got much longer since the late 70s! Property taxes essentially funded services to properties – houses and businesses. Recreation associations, church groups, and schools offered much of the leisure and sport programming.
Today's expectations and regulations put new pressures on municipal budgets: expanded recreation activities, major regional infrastructure projects, housing complexes, recycling programs, library services, public transit, policing, social support programs, health and education investments, and economic development are now standard line items on municipal budgets. Yet, for the most part, revenues still come from the same property tax base. How much more stretching can the property tax dollar take? Municipal invoices - While it's true municipalities rely mostly on the property tax base to finance operations, some municipalities have become more proactive.
Services that can be measured have been restructured as utility operations with more of a consumerpay model approach. Admission fees to swimming pools, arenas and other leisure programs are getting closer to cost recovery. Water consumption now determines water bills, as most hometowns have dropped the flat-fee model. Expect this practice to expand as we move towards full asset management strategies. Also expect other consumptionbased services to be tagged to these water bills.
Small hometowns are getting smaller - Consumer patterns and corporate interests have created significant challenges for smaller communities. We all remember the days of vibrant railroad avenues and main streets. Grain elevators, restaurants and cafes, general stores and McLeod's drew people from rural areas. Over the years, market areas expanded as people travelled to larger centres to stretch their shopping dollar and enjoy enhanced choices. They overlooked how this would affect their hometown's ability to thrive. Financial institutions and Crown corporations, grain elevators, and schools followed suit out of these hometowns.
Their futures were forever changed. Many hometowns no longer have the capacity to attract businesses or people. The 2016 census reported historical high population growth for Saskatchewan, yet 97 hometowns (22 per cent) saw their population drop more than 10 per cent over 10 years. Regional services - Population shifts are also affecting municipal capacity. Hence, more than 200 Saskatchewan local governments now share municipal offices. These joint arrangements may vary in nature; A FEW LAST THOUGHTS Laurent Mougeot, Chief Executive Officer Apply online at saskpower.com/walkthrough Commercial Walk-through ASSESSMENT [Saving your business money.] SASPO-2229A_SUMA_Print_Ad_4.625x2.125in_080917.indd 1 2017-08-09 2:41 PM Voice
11 Voice however most participating councils share their senior management teams. Also, there are numerous formal agreements to share waste management systems, water distribution, fire suppression, and road maintenance. A little-known fact: since 1984, 68 hometowns have amalgamated with rural municipalities, although most officials call those "reversions." The shared economy – This is a new trend with the potential to have a big effect on mid-sized communities. Online transactions are convenient, and offer many options at competitive pricing. These benefits are not without their impact on the local economy and social fabric of our communities.
Expect fewer storefront retail operators, less commercial property assessment (i.e., taxes) and a limited ability for local councils to regulate land uses (homebased operations).
Water - With more than five provincial agencies engaged in water management, one would expect water supply should not be at risk. Well, things have not changed much in the past 40 years: illegal drainage, backfilling sloughs, ag products leaching into aquifers, and watershed protection are very much at the same state they were in the mid-1970s. Last year's North Saskatchewan River oil spill should have been a wakeup call for everyone, but instead, the memory of that nightmare is quickly fading. Water can make or break this province and we need to pay more attention. Did someone mention climate change?
Roads - With three per cent of Canada's population, Saskatchewan is host to almost 24 per cent of the nation's road network (including all streets and highways). Even with larger farms, fewer people living in rural areas and larger farm equipment, Saskatchewan continues to add to its inventory every year. Meanwhile, little progress has been made in connecting northern communities and natural resources to southern markets. And yes, we continue to insist that roads be built in a straight line, as they were originally surveyed – even if it means building five culverts/bridges within a two-mile stretch!
Technology - I wrote my first zoning bylaw amendment on a Commodore Vic- 20. My letter announcing my retirement was typed on my cell phone! It has been a pleasure serving the sector!
12 Voice After every municipal election, once the full Board is in place, SUMA creates a strategic plan for the term. It is our guiding star, setting the priorities for our work on behalf of members and within the Association. The strategic plan is a critical part of SUMA's governance. This high-level view of our work helps us be sure we are moving in the right direction in all our work.
In the 2017-21 SUMA Strategic Plan, we reiterated our core functions, tweaked our mission, vision and values, and set out five strategic priorities. This plan was crafted in close consultation with our Board and senior management, and we are excited to share it with members. The plan is available on the Who We Are page on our website (www.suma.org/about), along with other information on our governance. We encourage you to review the full plan, but here are some highlights.
GOVERNANCE & RISK MANAGEMENT SUMA'S 2017-21 STRATEGIC PLAN Tiffany Wolf, Communications Advisor — SUMA OUR STRATEGIC PRIORITIES Strategic Priority: Building Organizational Capacity Objective: Increase our ability to grow and prosper. Strategic Priority: Strengthening SUMA's Voice Objective: Every elected official in Saskatchewan knows who SUMA is, and values what we do. Strategic Priority: Building the SUMA Brand Objective: Increase the visibility and elevate SUMA's influence. Strategic Priority: Engaging SUMA's Members Objective: Provide relevant services to members. Strategic Priority: Enhancing SUMA's Governance Objective: Develop the most effective and efficient governance structure for SUMA.
We encourage all our members to build strategic planning into your governance process, to help guide your work and keep you on track. If you are looking for some outside help to build your strategic plan, check out the Professional Services Directory on our website, which includes Management Consultants and Strategic Planners. At the 2017 SPRA Conference, expect energizing keynotes, opportunities to connect with your peers, best practices and trends related to the Framework for Recreation in Canada, entertaining social events and so much more! Follow updates on Twitter #OnTheHunt2017 Register online at spra.sk.ca/conference We're On the Hunt for Quality Recreation this October at the 2017 SPRA Conference Warmn ad Draft.indd 1 8/1/2017 2:25:40 PM
13 Voice Get recognized for going the extra mile in your municipality! Award-winning municipalities will be celebrated at the SARM midterm convention in November 2017, and the SUMA convention in February 2018. Nominations for the 11th Annual Saskatchewan Municipal Awards close Friday, September 8 at 4:00 p.m. Who can apply?  Urban and rural municipalities  Municipal council, administration and/or staff Why should we apply?  Provincial exposure  Recognition from peers  Share best practices  Market your community with a promotional video provided to award winners  Celebrate your accomplishment by displaying the awards plaque in your office What types of projects receive awards?  Awards presented to the top three initiatives showing innovation and betterment for the municipality in any area, including environment, heritage, leadership, recreation, and more!
An additional award profiles a regional co-operation project, given to a group of municipalities working together. How can I apply?  Nominations open Wednesday, June 7, 2017.  Visit www.municipalawards.ca to get full details and a nomination form.  Deadlinefornominationsis Friday,September8,2017. - By-Law Enforcement - Fingerprinting - Security Guard Services - Criminal Record Checks - Investigations - Travel Waivers - Security Consulting - Record Suspensions North Saskatchewan South Saskatchewan (306)244-6588 (306)757-0998 www.commissionaires.ca Thank you to all of our clients for your continuing business.
We are grateful for your longstanding trust in our ability to get the job done and have enjoyed getting to know you over the past 18 years. We look forward to many more years of partnering on mutually rewarding projects. Setting the standard for water and wastewater field services and operator training in Saskatchewan
14 Voice Have you ever heard the Lays potato chip slogan, "Betcha can't eat just one"? This slogan always comes to mind after speaking with someone who has completed their first Municipal Leadership Development (MLDP) module. Clearly we are not eating these modules, we are taking them, so more appropriately "Betcha can't take just one." Once people take their first module, they have to take them all. It only takes one module for municipal leaders to realize there is a slew of information available through these courses that will strengthen their roles in local government. Local government plays an important role in our daily lives — not only the ones holding a seat at the table, but the general public as well.
An educated local government is a strong local government. I challenge you to try to take just one MLDP course: Educate yourself; strengthen your government, community and the province. The program initially launched in 2003 and is a partnership between SARM, SUMA, RMAA, UMAAS, New North, and the Ministry of Government Relations. The modules and course materials have since evolved to meet the current needs of our municipal leaders and staff. The MLDP's overall goal is to strengthen local government through education. It addresses issues and challenges facing municipal officials at the local level through these offered by request in the fall and twice in the winter (the day before the SUMA and SARM conventions).
Asset Management for Municipalities Check the MLDP website for fall dates and locations February 3 and March 13, 2018: DoubleTree by Hilton, Regina. New for 2017! This module will give participants an overview of asset management to equip them with the knowledge required to start their asset management journey. Enhance your understanding of asset management. Topics for the module will include asset MUNICIPAL LEADERSHIP DEVELOPMENT PROGRAM: STRONG GOVERNANCE, STRONG MUNICIPALITIES types; the role of municipal council and administration in developing an asset management plan; cost-effective management strategies; assessing asset condition; level of service and its effect on assets; public engagement; and leveraging your asset management plan in funding applications.
Strategic and Financial Planning for Municipalities November 22, 2017: Borden November 29, 2017: Esterhazy February 3 and March 13, 2018: DoubleTree by Hilton, Regina Learn how council and staff plan for municipal success by setting strategic priorities, developing action plans, and building the financial framework to achieve the desired outcomes. "Great presenter with a vast knowledge of the material as well as a varied background on many aspects of the profession." Municipal Economic Development Fundamentals November 20, 2017: Battleford November 23, 2017: Kyle February 3 and March 13, 2018: DoubleTree by Hilton, Regina This module helps find answers to key questions about economic development: What is it? Who are the players? What role can the municipality play? What kind of returns can we expect?
Very good workshop I wish that all of council would take it!" Human Resources in the Municipal Workplace November 27, 2017: Lampman November 30, 2017: Preeceville February 3 and March 13, 2018: DoubleTree by Hilton, Regina This highly interactive session gives participants an overview of the labour market, council and administration's role in human resources, and the legislative framework around it. You'll also learn how Ashley Leugner — Program Administrator, MLDP to deal with conflict, more about the hiring and dismissal processes, the importance of orientation and motivation, and how to manage performance.
All councillors should be encouraged to take this workshop. People are our most valuable resource and can also be our biggest liability." Public Relations and Communications for Municipalities November 22, 2017: Borden November 29, 2017: Esterhazy February 3 and March 13, 2018: DoubleTree by Hilton, Regina The module teaches you how to effectively communicate with your ratepayers as well as the media. Learn how to become proactive in your public relations activities. Get tips on public speaking and techniques used by print, radio, television, and other media.
Best class so far!" Community and Land-Use Planning November 21, 2017: Cupar November 28, 2017: Shaunavon February 3 and March 13, 2018: DoubleTree by Hilton, Regina This module covers many areas around community and land-use planning: the roles and responsibilities of council, administration and the public; the creation, adoption, and amendment process for Official Community Plans and zoning bylaws; the subdivision process; servicing agreements; the development and permits process; the development appeal board process; enforcing bylaws; the building permit process; and regional planning.
Very knowledgeable presenter, great flow of presentation." Municipal Leaders' Roles and Responsibilities This module is geared toward newly elected officials, but useful even to experienced administrators and elected officials. This essential module provides GOVERNANCE & RISK MANAGEMENT
15 Voice current information to help you understand council procedures, and your role in policy decision making and being a community leader. These modules are delivered separately through SARM, SUMA, and New North. Not only are these modules a great source of information and skills for you to take back to your municipality, they present a great opportunity to network with other municipal leaders to share experiences, successes, and challenges. As these testimonials show, you won't regret it! We hope to see you at an MLDP module soon.
Local government plays an important role in our daily lives — not only the ones holding a seat at the table, but the general public as well.
An educated local government is a strong local government. I challenge you to try to take just one MLDP course: Educate yourself; strengthen your government, community and the province. WATERPARKS.CA INFO@WATERPARKS.CA Aquatic Facilities Experience Counts when considering a new Aquatic facility... AB 1-403-848-2755 MB 1-204-633-7209 SK 1-306-519-7018 1005 - 2nd Avenue Box 179 Raymore, SK Toll Free 1-800-781-6041 Waterslides Ecco Pool tm Spray Parks PARTS & SERVICE 1-800-781-6041
16 Voice As the world of municipal government ­­ — and governance — continues to evolve, so does the need for an increased focus on enterprise risk management. Without a doubt, when council is looking at their risk/heat map, one of the areas that requires attention is always personnel. This is for a couple oreasons: 1. Keeping good people is critical for success and succession planning. 2. Municipal staffs need high levels of training to ensure ratepayer satisfaction and regulatory compliance.
HIGHLY TRAINED PEOPLE KEY TO RISK MITIGATION To help cities, towns, and villages meet these goals, SUMA partnered with Southeast College to develop a Municipal Management Essentials (MME) training program.
Different from the Municipal Leadership Development Program (MLDP), which focuses on responsibilities and concepts, the Management Essentials program focuses on building the employees skills and capacity. The Management Essentials program has a stream of training for administrative staff and another for foremen.
Jeff Richards — VP Strategic Development, Southeast College GOVERNANCE & RISK MANAGEMENT MUNICIPAL MANAGEMENT ESSENTIALS Administrative Training MUNICIPAL MANAGEMENT ESSENTIALS Foreman Training MUNICIPAL MANAGEMENT ESSENTIALS Safety Training The challenges facing our employees today are much different than they were even 15 years ago. stantec.com Proudly part of Saskatchewan Delivering architecture, interior design, buildings engineering, community development, energy & resources, environmental services, heritage resources & aboriginal affairs, programs & business solutions, transportation, and water Design with community in mind
17 Voice Foreman Training Stream Supervisory Skills Being a Safety Leader Administrative Training Stream Conducting Effective Meetings Presentation Skills Leadership Skills Communicating Effectively Time Management and Organizational Skills Assertiveness for Personal and Business Success Basic Business Law Marketing for Managers Customer Relations Accounting and Finance for Non-Accountants Negotiation Skills Problem Solving and Decision Making Communicating Effectively Conflict Management Each stream of training contains nine modules totaling 112 hours of training. Once someone completes their first 35 hours of training, they receive a SUMA – Southeast College Level 1 Certificate.
After 70 hours, they receive a Level II Certificate, and once they have completed all 112 hours, they receive Level III Certification.
These are essential skills to today's workplace. The challenges facing our employees today are much different than they were even 15 years ago. We ask much more of our employees today, and that is why investing in them in critical. Beyond building a better team to serve residents, having a structured training system in place also helps municipalities develop and retain quality people. Municipalities now have the ability to help their employees achieve milestones, which can be linked to salary negotiations or promotions. Please take this opportunity to elevate you and your municipality to the next level.
More information on this exciting new initiative can be found at www.suma.org/events or www.southeastcollege.org/courses/ municipal-management-essentials. ads14SS2796 © 2015 Playworld Systems ® , Inc. 1-866-757-5502 | www.playgroundpro.ca ads16SS0924 © 2017 Playworld Systems, Inc.
Unity® Collection See it in action at: Playworld.com/Unity The Unity Collection is inspired by playground classics, but infused with more action, greater connectivity and increased relevance to how today's kids live and play. Here. Now. Together.
18 Voice The vast majority of council members serve residents of their municipality with honour and are respectful to municipal staff. Some, unfortunately, cross the line and engage in disrespectful language or actions, bullying, and harassment. Council members have a unique position within a municipality. They are not employees and cannot individually direct municipal staff, but still have a position of authority.
If council members were harassing staff or breaching council duties, it was unclear what penalties, reprimands or sanctions — if any — could be put in place. Municipal legislation also provided limited powers to sanction members through court applications (such as disqualifying a member for improperly dealing with a conflict of interest), but gave no guidance on harassment or bullying.
This changed in 2016 with the new requirement of a mandatory municipal code of ethics bylaw. Municipal legislation requires code bylaws to contain processes for dealing with ethics contraventions (see, for example, section 93.1(5)(c) of The Municipalities Act). While the Ministry of Government Relations created a draft code of ethics bylaw which contains a sample process for complaints and hearings, and the Ombudsman has jurisdiction to hear certain code of ethics complaints, there is case law (and a recent municipal decision) prior to the amendments that can help councils ensure any processes they initiate are fair and the sanction matches the offence.
Lessons from the Past In Skakun v Prince George (City), 2011 BCSC 1796, the court held that municipalities could regulate misconduct of a council member LEGAL SERVICES VOICE ENFORCING THE CODE: ENSURING FAIR TREATMENT AND PENALTIES short of disqualification. There, the member breached his duty by leaking a confidential report to the media. The court stated that a council could deal with misconduct by censure in serious situations, and emphasized the importance of procedural fairness and ensuring that notice, investigation, and hearings were fair. This included setting a time to hear the member's response to allegations, with council withdrawing to discuss and reach consensus, and returning to council chambers to give reasons explaining the decision.
In Eberle v Boxall, 2006 SKPC 93, the court dismissed a council member's claim against a reeve after the council member had sanctions imposed on him, including not being allowed to move motions between April and November 2005. The court noted that the sanctions were time-limited, and even while they were in place, he could still vote and participate in council discussions, as other members made motions on his behalf. Perhaps the most instructive case is Schmeiser v Bruno (Town), 2004 SKQB 207. There, the court found that the town had too greatly impaired a council member from carrying out his council duties and offered guidance on how to resolve issues.
To fully understand the decision, a bit of history is necessary. In 1996, before the member was elected, he was the subject of an Occupational Health and Safety (OHS) investigation for his treatment of municipal staff. Following its investigation, OHS served the Town a Notice of Contravention directing council to pass a resolution prohibiting him from attending the town office. After his election in 2003, the town attempted to require Steven Dribnenki — Policy and Legal Advisor, SUMA GOVERNANCE & RISK MANAGEMENT Consulting Engineers Specializing in Municipal Infrastructure Regional Infrastructure Planning and Studies Water Supply, Treatment & Distribution Wastewater Treatment & Pumping Waterworks System Assessments Stormwater Management Roadways and Drainage Land Development Land Development | 200 - 302 Wellman Lane | Saskatoon, SK S7T 0J1 | www.bulleeconsulting.com |
19 Voice the member to attend meetings solely by telephone. The court struck this down as overstepping municipal powers. The court, however, did outline a process to deal with member harassment or misconduct. It noted the chair can expel any attendee at a town council meeting for improper conduct (see, for instance, section 119(3) of The Municipalities Act), and allowed this to be used to expel council members engaging in misconduct. The court also stated that if the member made unnecessary or unreasonable demands or bullied town staff, a staff member could submit a written complaint to the mayor.
Upon receipt, the mayor would, as soon as practicable, call a council meeting to deal with the complaint within the powers allowed by municipal legislation. More recently, while not a court decision, a 2014 municipal investigation found a Saskatoon council member leaked contents of a confidential document to a member of the public. As a penalty, the council voted to restrict the council member from receiving electronic copies of confidential reports for one year. The member had access to printed copies of confidential documents in the city clerk's office prior to meetings. Putting Together Principles From these decisions, certain principles emerge in upholding decorum and responding to complaints.
During a meeting, the chair can remove a council member engaging in improper conduct. For issues outside meetings (or arising at multiple meetings), there should be a municipal official (such as the mayor or the administrator) who receives complaints of code contraventions. Given municipal requirements to protect confidential information under The Local Freedom of Information and Protection of Privacy Act, measures are needed to protect the information relating to the complaint. Any council member facing allegations of code of ethics contraventions is also entitled to fair notice, a fair investigation, and a fair hearing.
Ideally, reasons for the decision should be given.
Any penalty, reprimand, or sanctions should be limited to the most serious situations. If it is determined that any are required, they should be carefully crafted to not unduly affect the member's ability to carry out council duties, match the contravention, and be time limited. Quite often, an apology and commitment to respectful conduct may be sufficient. In other cases, censure may be appropriate, or educational training. Sanctions affecting duties — such as taking away committee responsibilities — should be done rarely, reserved for multiple or major offences.
Above all else, code enforcement procedures should be used sparingly for significant cases, such as confidentiality breaches, ethics violations, and harassment or bullying of staff members. In most cases, the first step should be council discussing issues with a view to resolution. Great care should be taken to determine if and when the process is warranted, avoiding abuse of process or any political or personal advantage. This way, all of council can emerge from a tough situation stronger and united. Saskatchewan's Tire Recycler Since 1993 Tire Aggregate Rubber Mulch Residential, Parks, Commercial
Zero maintenance for years or decades
Deters insects, rodents and pests
Does not float or blow away
Will not color fade for 15 years or more
Non-toxic and fire resistant
Excellent for frost boils, wet conditions and high water table
Best solution for water table and road construction applications
Easy to use/install and cost effective
Eliminates frost boils www.shercomindustries.com 888.743.7266 306.933.0600
20 Voice In 2016, the first full year of Ombudsman Saskatchewan taking municipal sector complaints, the Ombudsman received 506 complaints about municipalities. Municipal complaints now make up about 15 per cent of all the complaints made to us. Municipal Complaints to the Ombudsman in 2016 Cities 114 Towns 94 Villages 82 Resort Villages 35 Rural Municipalities 156 Northern Municipalities 18 Other/Not Disclosed 7 TOTAL 506 We take complaints about municipalities under The Cities Act, The Municipalities Act, or The Northern Municipalities Act, 2010, including complaints about municipal councils, council committees, controlled corporations and other bodies established by a council.
We also take complaints about the actions and decisions of council members, including complaints about council members' conflicts of interest or contraventions of a code of ethics.
We received administrative complaints about a wide variety of matters, including water bills, snow removal, gravel, land use and referendums. About one-third of the complaints in 2016 were about council member conduct, such as potential conflicts of interest. In early 2017, we reported publicly on three investigations into council member conflicts of interest that we completed in 2016. We took the opportunity to remind council members about the importance of knowing and following the rules for dealing with conflicts of interest. We sent out a new conflict of interest brochure to all municipalities.
We also invited council members and administrators to attend webinars about our Office on February 9, 13, and 23. The webinars included general OVERVIEW OF MUNICIPAL COMPLAINTS TO THE OMBUDSMAN IN 2016 information about Ombudsman Saskatchewan and information about conflicts of interest. About 125 people from across the province participated. We plan to continue to offer webinars such as these from time to time. There is also growing interest in our "Fine Art of Fairness" workshop, which covers such topics as Ombudsman 101, an introduction to fairness, how people's interests affect their views of fairness, and how to make and communicate fair decisions.
Several municipal representatives have participated in our workshops and we plan to make them available in more locations in the coming months. Case Examples Conflict of Interest Cases The Ombudsman investigated council members from two municipalities alleged to have conflicts of interest in matters before their councils and failing to take the steps required of them to deal with them as set out in The Municipalities Act. Full copies of these reports can be found on the Ombudsman Saskatchewan website under Public Reports. Selling Municipal Land One case involved the decision of the Village of Manor to sell municipal land to the then-mayor's son.
The land had been gifted to the Village, and used as a rest stop, picnic site and campground for more than 30 years. The Village sold the land without giving public notice. This was contrary to its own bylaw under which it was required to give public notice before it sold any municipal land, and contrary to The Municipalities Act, which also requires public notice to be given before a municipality disposes of land used for park purposes.
We found that, in several instances, the mayor did not declare a conflict of interest, nor take the steps required to deal with the conflict as required by The Municipalities Act. Since the mayor Ombudsman Saskatchewan was not re-elected in 2016, we did not recommend that the council take steps to have the mayor disqualified. However, we did recommend that the village pass a bylaw so allegations of conflict of interest can be properly addressed at the local level. Recovering Legal Fees The other case involved the RM of Sherwood. At a January 13, 2016 council meeting, the council heard from a delegation and discussed a motion about Sherwood taking steps to recover money that it had reimbursed to several council members for legal fees incurred during the Barclay Inquiry.
The legal fees had been reimbursed under a bylaw that was later determined by the courts to be invalid. Two council members who had their legal fees reimbursed were present at the meeting.
We found that the two council members had a conflict of interest, because they had a financial interest in not having to pay back the money. We found that by not declaring their conflict of interest and leaving the meeting — but instead staying to listen to the delegation, participating in a discussion about whether the motion to seek reimbursement was properly before council, and then voting to table the motion — they did not comply with the conflict of interest rules in The Municipalities Act. One council member did not run for re-election in 2016. The other council member was still on the council, so we recommended that the council, at its next regular meeting, vote on whether to apply to the court for an order declaring the council member to be disqualified from the council.
Administrative Cases In each of the following examples, the name of the complainant has been changed to protect their identity. GOVERNANCE & RISK MANAGEMENT
21 Voice Thanks for 20 years! Checking the Process Kegan contacted us with concerns about the way his municipal council was handling a proposed development project. He was against the development and had started a petition. A number of people signed the petition and Kegan took the matter to council. The council then voted not to proceed with the development. Although Kegan got the result he wanted, he did not think the council had handled the process correctly.
We looked at the requirements in The Municipalities Act and the municipality's bylaws. We also checked the minutes of meetings, which the municipality had published on its website. We found that it had followed the act and its policies in responding to the petition, and that its decisions were clearly documented and accessible on its website. Status: No Further Action Lost and Found Kim contacted us about a situation with her municipality. She told us she had an agreement in place for her tax payments, and had then encountered other financial problems. In trying to deal with her finances, she needed to provide a third party with a copy of the agreement.
She had lost her copy, so asked the municipality if it could provide one, but was told that its copy was also lost. Later, the municipality sent Kim an enforcement letter, which quoted from the agreement.
She said that she had talked to the municipality and asked how they could quote from a lost agreement. The conversation had not gone well and Kim's relationship with the municipality had deteriorated. We said we would see if there was a role for our office. We inquired with the administrator who confirmed that the agreement had been lost until recently, just before the letter was sent. She provided us with copies of the letter and agreement, so we asked if a copy of the agreement could also be sent to Kim and her spouse. The administrator agreed and mailed it to them.
Status: Resolved Water Disconnect Leslie contacted us because her water had been cut off.
She told us that Social Services had been paying her water bills and she did not know that the bills had been unpaid for two months. She contacted Social Services and a worker emailed the municipality stating that Social Services would pay the bill. When the water was still not connected, Leslie contacted Social Services a second time and was told that a second email would be sent. When she contacted Social Services again to say that the water had still not been turned back on, she was told that they had done all they could. Leslie was concerned because she had two infants at home and needed water to care for them.
We contacted Social Services to confirm the emails had been sent and we contacted the municipality. The municipality said the emails had not been received, but the collections manager reviewed the file and decided to reconnect the water. Status: Resolved We received administrative complaints about a wide variety of matters, including water bills, snow removal, gravel, land use and referendums.
22 Voice To be accountable to the public, meetings of council and council committees are public by virtue of sections 119 and 120 of The Municipalities Act. Further, subsection 117(1)(d) of The Municipalities Act entitles any person to inspect and obtain copies of council meeting minutes after they have been approved by council.
To support this accountability, municipalities can post the agendas of council and council committee meetings to their website. The benefits of municipalities making information available online are plain to see. First, it increases municipalities' accountability to residents. Second, it increases active participation in civic life.
While making information, such as council agendas and meeting minutes, available online has its benefits, municipalities should take care to minimize or avoid publishing personal information on their websites. COUNCIL AGENDAS AND MEETING MINUTES Sharon Young — Analyst, Office of the Information and Privacy Commissioner (OIPC) GOVERNANCE & RISK MANAGEMENT What are the risks of publishing personal information on a website? Chilling effect Public participation in civic matters is important to a democratic society. If individuals know their personal information — including their name and concerns — will be published on a website, then they may be discouraged from raising matters to council.
Misuse Search engines index websites and make information published on websites easily searchable.
Furthermore, technology is enabling organizations to gather and analyze personal information from various sites to create profiles on individuals. Such profiling can have undesirable results such as identity fraud or theft, embarrassment, and physical or emotional harm. Dissemination Information published on the World Wide Web has a much broader audience than information in other formats such as hardcopy newsletters, magazines, and books. Further, information published online can easily be copied and disseminated. Information, especially if it is inaccurate or unflattering, can haunt or damage an individual's reputation.
Can municipalities withhold personal information in meeting documents? The short answer is yes. The long answer is that while subsection 120(1) of The Municipalities Act requires that council and council committees conduct their meetings in public, subsection 120(2) of The Municipalities Act provides that meetings may be closed to the public if the matters being discussed are within the exemptions in Part III of The Local Authority Freedom
23 Voice of Information and Protection of Privacy Act (LA FOIP). Part III of LA FOIP includes subsection 15(1). This subsection provides that a head may refuse to give access to a record that discloses agendas or the substance of deliberations of meetings where matters discussed at the meetings could be refused pursuant to Part III or Part IV of LA FOIP . Part IV of LA FOIP includes subsection 28(1). This subsection provides that a local authority is not to disclose personal information in its possession or control without the individual's consent, except if the disclosure is authorized by LA FOIP .
Since Part IV of LA FOIP enables a local authority to refuse access to personal information, then council and council committees may close meetings to the public if the matters being discussed include personal information. What does this mean for municipalities posting agendas and meeting minutes to its website? Information in documents that falls within the exemption subsection 15(1) of LA FOIP and subsection 28(1) of LA FOIP can be withheld (or redacted) before the document is posted online. What privacy considerations should a municipality undertake when publishing council agendas and meeting minutes? Notification Before, or at the time of collection of personal information, LA FOIP requires that municipalities inform individuals of the purpose for which personal information is collected.
Therefore, municipalities should notify residents about how personal information submitted to it could become a part of public council or committee agendas or meetings minutes, and could also be published to the municipality's website. The notice should include the contact information of someone who works for the municipality to answer questions or respond to concerns about the collection of personal information. Municipalities should consider putting a similar notice on its website, in brochures, on posters, and on any other medium where residents can easily see the notice.
Redaction If documents such as agendas contain personal information, consider providing council members with a redacted version of the document for the council meeting. Further, if council meeting minutes contain personal information, municipalities should consider redacting the personal information before publishing the minutes on their website. Data Minimization When recording the minutes of a council meeting, the municipality should record the least amount of personal information. Better yet, it can attempt to shield the information by using terms such as "a ratepayer," "a taxpayer," "a resident," or an initial to represent the person involved in the matter.
Review of practices Municipalities change and so does technology. Reviewing and revising practices to account for such change can be a good way to stay ahead of the curve. Asking citizens for feedback on the municipalities' privacy practices may also help municipalities adjust their privacy policies accordingly! PROUDLY MADE IN CANADA