Griffith College - Academic Prospectus 2016 Dublin Campus
If your browser does not support JavaScript, please read the page content below:
Griffith College - Academic Prospectus 2016 Dublin Campus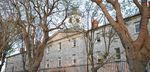 3 www.griffith.ie Introduction from the President Professor Diarmuid Hegarty Welcome to Griffith College I am delighted to introduce you to Griffith College. In choosing Griffith College, you are joining a community of over 7,000 students at our campuses in Dublin, Cork and Limerick, and an alumni network of more than 30,000 graduates who over the past four decades have gone on to achieve notable careers both nationally and internationally. As the global economy continues to improve, the employment and career prospects of third level students looks increasingly positive.
At Griffith College, we are committed to ensuring our courses reflect the needs of employers and our lecturers are noted for their industry experience. With small class sizes and mentoring provided by the College's academic and pastoral care teams, this focus will give you the skills required for success in your chosen field of study. Educational institutions must provide a rounded learning experience, both within and outside the lecture hall. At Griffith College, we take pride in the range of societies, clubs and events that run year round, providing our Irish and international students with opportunities to develop broader life-skills and a network that will stand to them throughout their lives.
It is this commitment to a wellrounded education that has stood to our students and graduates in such good stead over the past 41 years. I look forward to welcoming you on campus. President Professor Diarmuid Hegarty Ó bunaíodh an Coláiste, bhí an tacaíocht bhfoireann teagaisc do na mic léinn le sonrú I gcónaí. Pé athraithe a chuirfear i bhfeidhm sna blianta romhainn, beidh an culture fáilteach céanna i réim chun na mic léinn a spreagadh chun barr feabhais a bhaint amach.
2015 1974 41 YEARS OF HISTORY partnerships global 140 STUDENTS 7,000 Cork, Dublin & Limerick 3 Historic Campuses: 30,000+ alumni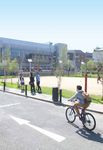 4 5 Griffith College www.griffith.ie Contents Griffith College Validating Partners 6 Entry Requirements 7 Our Students 8 Application Process 9 Student Liaison Officer 12 International Student Information 13 English Language Courses 16 Griffith Halls of Residence 19 Student Life at Griffith College 20 Student Services 22 Griffith Conference Centre 171 Griffith College Cork 172 Griffith College Limerick 172 Our Courses Faculty of Business 24 BA (Hons) in Business Studies 28 BA (Hons) in Business Studies (Marketing) 28 BA (Hons) in Business Studies (HRM) 28 BA (Hons) in Accounting and Finance 30 BA in Marketing 32 BA in Business 33 Higher Certificate in Business 34 BA (Hons) in International Hospitality Management 35 Diploma in International Hospitality Management 36 Graduate Business School 38 MBA/MSc in International Business 42 MSc in International Business – Global Brand Management 44 MSc in International Business – Tourism & Hospitality Management 45 MSc in International Business – International Business & Law 46 MSc in International Media Management 47 MSc in Accounting & Finance Management 48 MSc in International Procurement & Supply Management 49 Certificate in International Business 50 School of Professional Accountancy 52 ACCA 55 CPA 55 Accounting Technicians (ATI) 55 Law 60 LL.M.
in International Law 64 LL.M. (Blended) in International Commercial Law 64 LL.M. in International Human Rights Law 64 Post Diploma in International Law 66 Post Diploma in International Commercial Law 66 Post Diploma in International Human Rights Law 66 Special Purpose Award in Mediation 68 LL.B. in Law 69 LL.B. in Law Blended / Online 70 Diploma in Legal Studies and Practice 71 Certificate in Legal Studies 72 The Professional Law School 74 Preparatory Course for the Law Society of Ireland 's Final Examination (FE1) 78 Preparatory Course for The Honorable Society of King's Inns Entrance Examinations 79 Faculty of Computing Science 80 MSc in Computing Science 84 MSc in Big Data Management and Analytics 85 MSc in Cloud Computing 86 MSc in Network and Information Security 87 Postgraduate Diploma in Software Development 88 Postgraduate Diploma in Networking 88 Higher Diploma in Science in Computing 89 Higher Diploma in Science in IT Infrastructure 90 Higher Diploma in Science in Web Development 90 BSc (Hons) in Computing Science 91 BSc in Computing 93 Higher Certificate in Computing Science 94 Certificate in Computer Games Technology 95 Faculty of Journalism and Media Communications 96 MA/Postgraduate Diploma in Journalism & Media Communications 100 MA/Postgraduate Diploma in Journalism & Public Relations 101 MA/Postgraduate Diploma in TV & Radio Journalism 102 MSc/Postgraduate Diploma in Applied Digital Media 103 BA (Hons) In Journalism & Visual Media 105 BA in Journalism 106 BA in Film And TV Production 107 BA in Photographic Media 108 Certificate in Photography 111 Media Techniques (Video) 112 Certificate in Music Production for Games 113 BA (Hons) in Music Production 114 Faculty of Design 116 MA in Design (Interior Architecture) 120 BA (Hons) in Interior Architecture 122 BA in Interior Architecture 123 BA (Hons) in Fashion Design 125 BA (Hons) in Design Communications 127 BA in Interior Design 128 Diploma in Interior Design (Griffith College) 129 Faculty of Training and Education 130 MA in Training & Education 132 Post Diploma in Arts in Training & Education 133 Special Purpose Postgraduate Award in Training and Education 134 The Leinster School of Music and Drama 136 Higher Diploma in Arts in Drama Education 140 Certificate in Drama Education – 40 Credits 141 Certificate in Drama Performance – 20 Credits 141 Higher Diploma in Arts in Music Education 142 Certificate in Music Teaching – 40 Credits 143 Certificate in Musicianship – 20 Credits 143 Pharmaceutical Science 144 Special Purpose Certificate in Pharmaceutical Data Analytics 147 BA (Hons) in Pharmaceutical Business Operations 148 MSc in Pharmaceutical Business & Technology 149 BA in Pharmaceutical Business Operations 150 Certificate in Pharmaceutical Data Analysis 151 Short Courses 152 Griffith College Short Courses 154 Lifelong Learning 155 Customised Training 155 Diploma in Marketing Management 156 Diploma in Human Resource Management 157 Diploma in Business Management 158 Diploma in Leadership Skills 159 Diploma in Project Management 159 Diploma in Credit Management & Debt Collection 160 Diploma in Capital Markets 160 Certificate in Online Marketing & Digital Strategy 161 Diploma in Online Marketing & Digital Strategy 161 Certificate in Administration & Office Skills 162 Certificate in Desktop Publishing 163 Diploma in Desktop Publishing 163 Certificate in Web Design & Development 164 Diploma in Dynamic Web Applications Development 164 2D AutoCAD 7689-02 Level 2 165 2D AutoCAD 7689-05 Level 3 165 3D AutoCAD 7689-06 Level 3 165 PC Maintenance & Repair 166 CompTIA A+ 166 CompTIA Network+ 167 CCNA (Cisco Certified Network Associate) 167 Certificate in Counselling & Psychotherapeutic Skills & Practice 168 BA in Counselling Skills & Psychotherapy Studies 169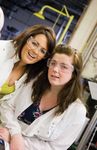 6 7 Griffith College www.griffith.ie Our Validating Partners Entry Requirements Griffith College works in partnership with a number of validating bodies in Ireland and the UK. This ensures that all programmes are recognised nationally and internationally. QQI Quality and Qualifications Ireland (QQI) was established on 6 November 2012 under the Qualifications and Quality Assurance (Education and Training) Act 2012. The Authority was created by an amalgamation of existing bodies including the Higher Education and Training Awards Council (HETAC). Awards continue to be made by QQI under the HETAC brand as this brand has an international recognition and reputation that is very high.
The international status and value of a HETAC qualification is assured as the demand for graduates continues to grow at home and abroad. City & Guilds City & Guilds is a leading vocational education and training organisation, providing services to training providers, employers, and trainees across a variety of sectors to meet the needs of today's workplace. City & Guilds qualifications are valued by employers and delivered through over 10,000 training centres across the world to help individuals develop their talents and abilities for future career progression. City & Guilds has been at the forefront of the national drive to help people to gain the skills they need.
City & Guilds is committed to helping learners into a job, develop into the job and move into the next job. City & Guilds also has awards and international recognition. www.cityandguilds.com The Institute of Commercial Management Established in the 1970s, the Institute of Commercial Management is the leading professional body for Commercial and Business Development staff working in key industry sectors. ICM programmes are designed to address the personal development and training needs of those wishing to enter the commercial sector and to support the continued development and workplace flexibility of those already in employment.
The Institute is also an international examining and awarding body, providing globally recognised awards for business and management students. ICM provides examinations in more than 200 subject areas ranging from accounting and finance to tourism and hospitality and from marketing and advertising to project management, and examines and certifies candidates to an internationally consistent standard. www.icm.education/ These pages highlight key information points about academic requirements set by our validating partners for both undergraduate and postgraduate programmes.
Postgraduate Programmes Please review the Entry Requirements for each postgraduate programme on their relevant course web pages. Please visit www.griffith.ie/find-a-course. Language requirements All undergraduate degree programmes require a pass in either English, Irish or a modern language. Undergraduate programmes Entry Requirements Leaving Certificate A Level/GCSE FETAC Level 8 Honours Degree Min. of 2 HC3s & 4 OD3s (some programmes will require OD3 in Maths). Min. of 2 Grade C A levels & 4 subjects from either A levels (Grades A-E) or GCSE (Grades A, B or C).
Level 5 Full Award with 3 distinctions Level 7 Degree Min.
of 5 OD3s (some programmes will require OD3 in Maths). Min. of 1 Grade E A Level & 4 subjects from either A levels (Grades A-E) or GCSE (Grades A, B or C). Level 5 Full Award Level 6 Higher Certificate Min. of 5 OD3s (some programmes will require OD3 in Maths). Level 5 Full Award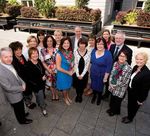 8 9 Griffith College www.griffith.ie The following pages detail how to apply for courses offered at Griffith College Dublin. They provide guidelines for CAO and Direct Entry applicants. CAO courses These are only available by applying through the CAO system. As such a points level may apply to these courses. Currently Griffith College Dublin offers 28 courses through the CAO system. Direct entry courses Griffith College Dublin also offers a large number of courses in each faculty that may not appear on the CAO system. Applications to these courses must be made directly to the GCD Admissions Office or via our website: www.griffith.ie/apply.
CAO applications Students under the age of 23, on January 1st of the year of entry, who wish to apply to the first year of any QQI validated undergraduate full-time programme, must make that application through the CAO system. The closing date for applications for EU citizens is February 1st, with late applications being accepted until May 1st. Up to July 1st, students may also fill out a CAO 'Change of Mind' form. Application forms and copies of the current handbook are available from the GCD Admissions Office or from the CAO directly. More detailed information regarding CAO deadlines and the CAO application process can be obtained by visiting www.cao.ie.
Application Process Republic of Ireland Applicants Leaving Certificate Points Higher Ordinary A1 100 60 A2 90 50 B1 85 45 B2 80 40 B3 75 35 C1 70 30 C2 65 25 C3 60 20 D1 55 15 D2 50 10 D3 45 5 LCVP Link Modules Distinction = 70 , Merit = 50, Pass = 30 UK and Northern Ireland Applicants A-Level
A/S Level A* 150 A 135
A 65 B 120
B 60 C 100 C 50 D 75 D 35 E 40
E 20 - 25 bonus points will be added to the points score for A Level mathematics, pure mathematics and further mathematics. - 25 bonus points will be added to the points score for Leaving Certificate Higher Level mathematics.
Calculation of points Our Students Tiberio Ventura, Student Media Awards Double-winner Sean Cronin and Fergus McFadden, Irish Rugby Internationals Matthew Foyle, GradIreland National Student Challenge Winner Philip Murray, 1st in the World ACCA F5 Lamis Goumaa, Vodafone Student Design Awards Winner Sinéad Mac Fhionnlaoich and Patricia Barber, Silken Thomas Inter-varsity Moot Competition Winners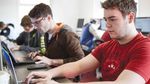 10 11 Griffith College www.griffith.ie Selection of CAO applicants Selection is made on the basis of the total points awarded in a student's top six subjects, in a single sitting of the Leaving Certificate.
The results of two sittings of the Leaving Certificate may be combined for the purposes of meeting the programme requirements for minimum entry. Please note that not all students presenting the minimum entry requirements will be guaranteed a place at the College. Please consult individual course descriptions in this prospectus for the most recent CAO points.
Leaving Certificate Vocational Programme (LCVP) Holders of the Leaving Certificate Vocational Programme apply in the normal way through the CAO system. Points are awarded on the same basis as the Leaving Certificate. The Link Modules are considered as a single unit and are awarded points based on the result per unit. The Link Modules can be used as a sixth subject for points calculations only. Leaving Certificate Applied Programme (LCAP) The College does not recognise LCA subjects as meeting its minimum entry requirements. If combined with a Grade 5 FETAC Award, applicants may apply for a Higher Certificate or Degree course in the College.
FETAC/NCVA Links to Academic Programmes at GCD Griffith College welcomes applications from students who hold a full FETAC Level 5 Award which normally contains eight modules. A full award may be accumulated over more than one academic year. In such cases, it is the responsibility of the student to apply to FETAC for a full award where the modules are taken over more than one year. Please note that a record of achievement does not meet the minimum entry requirements.
To be eligible for consideration for an Honours Degree programme, the applicant must hold a FETAC Level 5 certificate with a distinction grade in at least three modules. – To be eligible for consideration for an Ordinary Degree or Higher Certificate programme, students are required to hold a FETAC Level 5 Award. FETAC application process Applications must be made through the CAO for those courses offered through the CAO. For direct entry programmes, applicants must send a completed direct entry application form to the College. For more information on this access route please contact the Admissions Office on +353 1 415 0400 or email admissions@gcd.ie.
Direct entry courses (including full-time, part-time and postgraduate) Applicants for all Griffith College direct entry courses are required to meet the minimum entry requirements as indicated in the individual course descriptions in this prospectus. Mature applicants for any full or part-time undergraduate programme are required to supply photographic identification and evidence of date of birth. Applications for all direct entry programmes (undergradute, postgraduate, part-time/evening time) must be made on the website www.griffith.ie/apply and supporting relevant* supporting documentation can be emailed to admissions@griffith.ie or posted to: The Admissions Office, Griffith College Dublin, South Circular Road, Dublin 8.
All applications for direct entry to undergraduate programmes should include a copy of official Leaving Certificate results with the exception of mature applicants (who must supply evidence of date of birth). All applicants for postgraduate programmes should include an official copy of third level qualifications. Accreditation of prior learning and prior experience (APL/APEL) Griffith College welcomes applications from those with prior academic and/or professional learning experience relevant to the programme of their choice. Please contact the Admissions Office for more information on the policies regarding the accreditation of prior learning and experience (APL/APEL).
Transfer applications The College welcomes applications from students holding qualifications from other accredited institutions and universities. Depending on the nature and duration of their studies, such students may be eligible to join the second or third year of the College's QQI Ordinary and Honours Degree programmes. Mature applications for undergraduate courses Griffith College Dublin welcomes applications from mature applicants. Applicants interested in applying for a course as a mature student should contact the Admissions Office for more details and applicants should apply directly online at www.griffith.ie/apply.
Mature applicants should demonstrate an ongoing interest and commitment to the subject matter of the course for which they are applying through their life and/or work experience. A brief summary of past educational and work experience (with a copy of relevant documentation) should be attached to the direct entry application form.
Transfer to Year 2 of an honours degree programme – Students holding a relevant QQI Higher Certificate (NFQ Level 6) may qualify for exemption from all or part of the first year of a relevant Honours Degree programme. – Students holding a relevant Higher National Diploma (HND) may qualify for exemption from all or part of the first year of a relevant Honours Degree programme. Transfer to Year 3 of an ordinary degree programme – Students holding a relevant Higher National Diploma (HND) may qualify for exemption from all or part of the second year of a relevant Ordinary Degree programme.
Transfer to Year 3 of an honours degree programme – Students holding a relevant QQI Ordinary Degree (NFQ Level 7) may qualify for exemption from all or part of the second year of a relevant Honours Degree programme.
Students who wish to transfer to Griffith College should complete an application form online www.griffith.ie/apply, and email a photocopy of their existing subject results and a full course syllabus to admissions@griffith.ie. The Admissions Office will endeavour to have a decision regarding transfer applications within ten working days or by the closing date of August 31st.
Other points to consider when applying: Griffith College Scholarship Scheme Established in 2001, the Griffith College Scholarship Scheme is designed for students who wish to enter a programme of study at the College but are unable to do so due to financial constraints or social circumstances. The scheme is open to students interested in applying for our full-time undergraduate programmes and who are presently attending an approved second level institution. It is envisaged that students who would not otherwise have access to the course of their choice at Griffith College Dublin could do so under this initiative.
Application forms and details can be obtained from your school or from the Admissions Office at Griffith College Dublin. The closing date for applications is April 30th each year and a decision will be made by May 31st regarding successful applications. In 2008, the scholarship scheme was extended to include one scholarship for a FETAC student.
Students with Disabilities and Special Needs Applicants with disabilities and special needs wishing to pursue an academic programme at the College, are recommended to contact the College in writing with details of the nature and extent of your disability. This will allow us to give you the best advice prior to application. Applicants will be given ample opportunity to advise the College of any specific requirements and can be assured that this disclosure will not adversely affect their application or legal rights in any way. Tax relief Most courses of two or more year's duration have been approved for tax relief.
Applicants should note that the qualifying conditions for relief may differ for full and part-time students. Relief is granted at the standard rate of tax and details can be found at www.revenue.ie.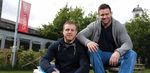 12 13 Griffith College www.griffith.ie School Liaison Officer Every year Griffith College receives hundreds of enquiries from teachers, guidance counsellors, school students and their parents in relation to the wide selection of courses we offer. Due to this demand, our dedicated School Liaison Officer, Richard Murphy, will be happy to answer any queries and also advise on admission procedures, CAO information, the numerous school competitions and other school initiatives that we run throughout the year. Just some of these initiatives are listed below: – School Visits/Presentations – IGC accredited, free Guidance Counsellor Training Workshops (CPD hours) – CAO presentation, tips and advice – Griffith College Scholarship Scheme and Grants – Schools Week 2016 – Free Leaving Certificate Revision Courses (Accounting, Business, Maths & Music) – Portfolio Preparation Workshops – Film/TV/Radio Workshops – School Business Enterprise Competition – School Legal Debating Competition – Taster workshops for students to sample School Liaison Officer If you are interested in any of these, you can contact Richard on +353 1 415 0449 or by emailing richard.murphy@griffith.ie.
More information can also be found online at www.griffith.ie/schools. International Student Information Griffith College specialises in successful people! The College provides careerfocused education, producing graduates who are highly employable worldwide and who excel in their chosen careers. Living in Ireland Ireland is an exciting place to live and study. Our blend of tradition and contemporary living is unique. We are proud and protective of our ancient culture, yet we have embraced our role as a centre for the digital revolution and international trade. Over 4.5 million people enjoy our mild, oceanic climate and a landscape that stretches across lakes and mountains, and more than 2,000 miles of coastline which attracts over 6 million tourists to our shores yearly.
In recent years, Ireland has become a global centre for the banking, telecommunications, pharmaceutical and software industries. With an impressively high quality of life and a well-educated workforce, many international companies have set up their European headquarters in the country. Ireland has had one of the highest economic growth rates in the EU and much of this success can be attributed to our education system. Our long and impressive academic tradition has been established over many years and, today, the country offers one of the highest standards of education in the world.
The city of Dublin Dublin continues to be one of Europe's most vibrant and exciting capitals. It is a university city and home to many renowned centres of learning. A large percentage of the city's population is under 35 and with many cafes, restaurants, cinemas, music venues, pubs and clubs to choose from, there are few better cities in which to enjoy your time as a student. The city's mix of cultural and economic success, along with the strength of its literary and musical tradition, makes Dublin an ideal location for study. At Griffith College Dublin you'll be right at the heart of it, just a few minutes away from the city centre itself.
Studying in Griffith College: GCD International Office The International Office is committed to ensuring excellent support services for the integration of international students into the College. The experienced international staff are available to assist students with any academic or welfare issues they may have. Applying for a study visa If you need a visa to study in Ireland you must apply to your local Irish Embassy/Consulate. If there is no Irish Embassy/Consulate in your country, GC's Visa Officer can apply for the visa on your behalf.
For further information please visit the GC website: www.griffith.ie/international or contact the International Office by email at international@griffith.ie Application guidelines To make an application to the College you need to complete the appropriate application form.
These are available from our website www.griffith.ie/ international or by emailing the International Office at international@griffith.ie Please ensure that you include the following with your application: – Fully completed application form. – CV/Resume detailing your academic/work history year-by-year with no gaps.
Statement of Purpose/Student Profile indicating the reasons for your choice of course and why you want to study in Ireland and at Griffith College. – Two reference letters (in sealed envelopes), at least one of which should be academic i.e. from a professor, lecturer or teacher. – Copies of second level/high school certificates (including all grades achieved in examinations and/or transcripts of grades achieved). – Copies of university/third level award certificates (where applicable). Provisional certificates must be provided if the award has not yet been issued. – A transcript of results for all subjects taken at third level must be provided.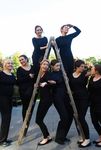 14 15 Griffith College www.griffith.ie – Proof that education was conducted in English if applicable (letter from school/college required). – Copy of relevant pages of passport. – Two passport-sized photographs. – TOEFL/IELTS score sheet or other internationally recognised English language test score if applicable. English language entry requirements Students from countries where English is not the native language must show that their language level is of a suitable standard. GC can appraise a student's English language level as follows: – TOEFL/IELTS/TOEIC (or other): If a student has achieved a sufficient score in one of these internationally recognised English language tests they may progress to their chosen programme.
(Please see table below indicating scores required for each GC programme). Test results older than 2 years will not be accepted.
English Language Test: students who are not in possession of an internationally recognised English language test or who have not achieved the required score will be required to compl ete an English Language Test before a final offer can be given. There is an Irish Government Department of Justice requirement for students from certain non-EU countries to have an IELTS (or equivalent) score of 5.5/6.0 or above (depending on the course they are applying for) in order for them to be considered for a Study Visa for Ireland. Please contact the us for further details. International student information All entry requirements are intended for use as guidelines only.
Applicant acceptance is at the discretion of the relevant GC Programme Director. Entry requirements may vary from country to country. Accommodation Accommodation is available on campus in the Griffith Halls of Residence. This is a safe and secure environment on the grounds of our historic Dublin campus. Further information about the Griffith Halls of Residence and the application procedure is available on page 19 or on the accommodation website: www.ghr.ie Working in Ireland Griffith College Dublin's non-EU students are entitled to work 20 hours per week during term time and 40 hours per week outside of term time.
The Irish Department of Education and Skills has compiled a register of approved third-level courses and students who are registered on these courses are permitted access to part-time employment.
You can view the listing of approved courses on the Department of Education website www.education.ie. Additional information is available from our International Office on request. It is essential that any part-time work undertaken by students does not interfere with their studies and that their academic performance is not affected by their part-time employment. Erasmus + Griffith College Dublin is an active participant in the EU Erasmus + mobility programme. Agreements are in place with a large number of European institutions and the College is continuing to develop additional linkages. For further details please contact the International Office at international@griffith.ie Dublin, Ireland Europe Phoenix Park Guiness Storehouse Christ Church Cathedral St Patrick 'S Church Griffith College River Liffey Spire O'Connell St Graon St Merrion Square Trinity College St Stephens Green Programmes Minimum CEF Level/IELTS Level Entry With Language Support Postgraduate Programmes Postgraduate Programmes in Journalism and Media CEF C1/ IELTS 7.0 Not Applicable Postgraduate Programmes in Law CEF B2+ / IELTS 6.5 Not Applicable All other Postgraduate Programmes CEF B2+ / IELTS 6.5 CEF B2/IELTS 6.0 Undergraduate Programmes Undergraduate Programmes in Journalism – Stage 1 CEF B2+ / IELTS 6.5 CEF B2/IELTS 6.0 Undergraduate Programmes in Journalism – all other stages CEF B2+ / IELTS 6.5 Not Applicable Undergraduate Programmes in Law CEF B2+ / IELTS 6.5 Not Applicable All other Undergraduate Programmes - Stage 1 CEF B2 / IELTS 6.0 CEF B1+ /IELTS 5.5 All other Undergraduate Programmes – Stages 2/3/4 CEF B2 / IELTS 6.0 Not Applicable Griffith College English Language Entry Requirements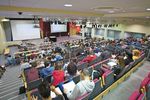 16 17 Griffith College www.griffith.ie English Language Courses Griffith Institute of Language is one of Ireland's leading English language schools and offers the very best English language learning programmes within a fun and safe college environment. We offer English language programmes in Dublin, Cork and Limerick. We have a wide variety of programmes, including General English, Business English, English for Academic Purposes and Exam Preparation, not to mention an exciting social programme. So apply today and prepare to experience language learning in an exciting and immersive environment.
Accreditation Griffith Institute of Language is recognised by ACELS, a service of Quality and Qualifications Ireland, for English language teaching (ELT). Griffith Institute of Language is a member of Marketing English in Ireland. Selected programmes For our full selection of programmes please see the Griffith Institute of Language Brochure or visit www.griffith.ie/gil.
Pathway Programmes (English + Degree) For learners who are looking to enrol on Griffith College degree programmes but do not meet the language requirements Griffith Institute of Language offers a range of excellent pre-degree supports. This includes extensive cultural and academic orientation as well as core language skill development. In addition, we offer further supports in English language, such as English for Academic Purposes and English for Specific Purposes during degree programmes for those learners that require them.
Semester Abroad and Gap Year (English + Academic Modules) For learners with a higher level of English who need to develop their language skills in specific areas related to their continued study, or professional development.
Learners have an opportunity to choose academic modules carefully selected from Griffith College's undergraduate and postgraduate programmes. They can then support these choices with 15 hours of English in our language institute. Modules include: – Introduction to Photography (Journalism Faculty) – Understanding Society (Journalism Faculty) – Event Management (Business Faculty) – E-Business (Business Faculty) Participation in academic modules is subject to availability and dependent on the language level of the students.
Request a brochure Email: gil@griffith.ie Website: www.griffith.ie/gil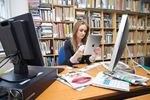 18 19 Griffith College www.griffith.ie Griffith Halls of Residence Griffith Halls of Residence (GHR) is a community of student apartments located on landscaped College grounds overlooking the canal and the Dublin mountains. GHR is open to any student from any third level institution. Just 20 minutes walk from St. Stephen's Green in Dublin's city centre, GHR's enviable central location is ideal for students studying at any of Dublin's third level institutions. Griffith Halls of Residence have been sensitively designed to complement and reflect the historical significance of the campus as a whole, while offering comfortable, modern living with 24-hour security for residents.
The Halls of Residence are built in two blocks which consist of 165 apartments and provide accommodation for over 600 students during the academic year and over the summer months. Specifications of a typical apartment The majority of apartments typically contain two twin rooms and a shared living space. There are also a number of single rooms available in shared apartments. – Each student is provided with a single bed, bedside locker, wardrobe, study desk, chair and waste paper bin. The rooms are fully carpeted.
Each two-bedroom apartment typically has two bathrooms, one of which is en-suite. – The living area has two couches, a coffee table, dining table and chairs. – The kitchen is equipped with a hob, toaster, microwave, fridge, iron and ironing board, cleaning equipment, cooking pots, storage cupboards and an electric kettle. – Each apartment has an average floor area of 58 square metres, is tastefully decorated and has controllable heating. – Lighting, heating, refuse, cleaning of communal areas and water rates are charged at a flat utility rate (on which a fair usage policy applies).
Residents have access to FREE uncontended WiFi Internet throughout the complex.
The cost of Internet access is included in the utility charge. – Students are advised to bring bed linen, crockery and cutlery. However, they can be rented for a small additional charge. Additional features – On-site accommodation team – 24-hour security personnel on-site and CCTV system – On-site maintenance team – On-campus restaurant/bar – Four elevators per block – On-site laundry facilities (coin operated, additional charges apply) – Apartment specific post-boxes – Access to free fitness room (limited spaces available) – Access to the building is controlled by unique security key fobs personalised for each student – Underground bicycle park – Over 170 underground car parking spaces Booking information Apartments are available throughout the academic year which runs for 40 weeks from September to June (limited semester only terms are available), or for a calendar year over 52 weeks.
Either the full accommodation fee or 55% of the total fee for the relevant period should be paid in advance to secure the booking.
Students are required to initially pay an Application Fee (by either Bank Transfer or Draft/Cheque/Postal Order/ Credit Card). Students will also have to sign a lease agreement for the period requested. In addition, certain rules and regulations will apply. For further information, details on rates etc, please visit our website: www.ghr.ie or phone +353 1 416 3320 or email live@ghr.ie
20 21 Griffith College www.griffith.ie Student Life at Griffith College As part of a full student experience at Griffith College, there is a large choice of Clubs and Societies to join.
Check out the Students' Union for more information. Clubs and Societies The range of active clubs and societies on campus continues to grow on an annual basis. In addition to the traditional sporting clubs, the Students' Union currently assists and funds a wide range of other societies including Beer Pong, Poker, L.G.B.T., the International Society, and Pool. Students are encouraged to approach the Sports and Societies' Officer with any ideas for new clubs and societies. Schedules for all societies and clubs are available from the Students' Union office and are posted on College notice boards.
The Sports and Societies Officer is available to provide information and to offer guidance and advice. A comprehensive range of sports is offered to suit the needs and interests of the student body. GCD's range of sports clubs and societies is constantly expanding. In many cases, the societies are organised by students, thus providing an opportunity to develop organisational, fundraising and social skills. Students are encouraged to start new societies to cater for other interests. There are many sports clubs including basketball, rugby, soccer (men and women's), self-defence classes and table tennis.
Sporting facilities are provided in several locations. Students may enjoy the use of a games room, including pool tables, table tennis and much more. Past sporting achievements include becoming champions of soccer, tag rugby and rugby leagues. Students may learn about and join the various clubs and societies at the Freshers' Bazaar, which is held during the first week of term. The College offers some sports scholarships for suitably qualified and experienced students. For more information please contact su.manager@gcd.ie. The Students' Union currently assists and funds the following societies and clubs: – Soccer – Basketball – Golf – Poker – Pool – Rugby – Table-Tennis – Cricket – Dance – Toastmasters – L.G.B.T.
Debating – Film Society Entertainment and events GCD's Students' Union organises a wide range of student events throughout the academic year providing affordable, quality entertainment in a safe and student-friendly atmosphere. The Students' Union regularly attracts promotional sponsorship, and all events are advertised well in advance. Events include Freshers' Week and the Freshers' Ball, Rag events, DJ Competitions, the Battle of the Bands, and of course the seasonal Halloween, Christmas, Welfare and Refresher events. The highlight is undoubtedly the annual Griffith Ball where students get the chance to party in style and celebrate the end of the academic year.
The SU hosts two discovery trips each semester. These overnight trips have become legendary and sell out quickly. Semester one usually involves a weekend at an adventure centre where students get the opportunity to test themselves at rock-climbing, canoeing, bog walking and lots more, and of course, an obligatory SU night out in the middle of it all! Semester two usually sees the crew setting off for an idyllic part of Ireland to visit some of the great attractions Ireland has to offer as well as another SU arranged night out. For the second trip the SU brings students to the west coast of Ireland for the annual surf trip.
Recent highlights in GCD – GCD Basketball team won the division 2 title in 2015 – GCD Table Tennis team reached the league finals in 2015 – GCD Table-Tennis team retained their shield title for the 2nd year in a row 2013 – GCD SU staff and students ran the Connemara marathon for charity 2013 – GCD Cricket team won the inaugural NCI Cricket Blitz 2013 – GCD Volleyball, Badminton and Cricket all reached the league finals in 2014 – Paintball – Volleyball – Yoga – Beerpong – Skiing – Surfing – Fencing – Drama Society – Running Club – Go-Karting – Photography – DJ Society – Griffiti Magazine
22 23 Griffith College www.griffith.ie Student Services We support our students by providing a range of services and facilities to ensure a smooth experience for the duration of their time here.
Counselling information is available from the Students' Union free of charge. Student publication The Griffiti society produces a monthly magazine. It provides students with a mix of student news on campus and the opportunity to flex their creative muscles. The magazine is written, edited and put together by students involved in the society. The society is open to all students to join.
Computing, photocopying and printing facilities There are 248 fully networked workstations located across the College's ten computer laboratories. The College Library also offers network access for students with their own laptops, while a computer-booking scheme allows students to secure the use of a PC for scheduled periods in the dedicated 48-seater lab. WiFi 802.11g access is also available for laptop users. All computing resources are maintained by the College's IT Services Department. Printing and photocopying facilities are available to students (using an online system) in the Open Lab and the Library.
A variety of other equipment including digital cameras, scanners, plotter, CD recorders, and USB and memory device readers are also available for student project and assignment work. Many of our lecture rooms accommodate the use of television, DVD, video projection and computer-based teaching tools. Library and information service The College Library holds an extensive range of set course texts and background reading material for all college programmes. Library texts are easily accessed via the online library catalogue available through the College website. As well as the large range of up to date texts, we have thousands of online books.
Online books are the quickest way to get access to the most up to date computing references.
Texts not held on site can be ordered through our interlibrary loans service. As a student, you will also have access to over 15,000 journals, a growing catalogue of multi-media information resources, including CDs, CD-ROMS, VHS, DVD and music scores, and a comprehensive array of on-line databases including BSP, ABIInform, Westlaw, Lexis-Nexis, Infotrac, the ACM Digital Library and Safari Tech Books online. While we have thousands of volumes on site, the most up to date and comprehensive information available is through our state-of-the-art database collection. The Library has a wireless network throughout with networked PCs available for those without laptops.
Printers, digital photocopiers and scanners are also available. The library consists of the enquiry area; the main bookstock; a reference room with journals; catalogues and photocopiers; a study room with over 8,000 music manuscripts and dissertations; a photocopy lobby which also contains Official Publications; and a secondary study room which also contains our dictionaries.
Library staff are always available to deal with queries and offer research advice. It's not all hard work, because with such a wide range of subjects taught we have many magazines, novels and other books of general interest for you to take advantage of. We also have an exciting international range of DVDs which are free for our students to borrow and watch at home. This service is very popular and we are adding to our collection all the time. Health/medical services The College has an arrangement with a local medical practice which recognises the European Health Insurance card and will also offer a 10% student discount for students who don't have the card.
Information about the doctor is supplied by the Students' Union President.
Student information A SU wall planner is available from the SU. Drop into the SU for more information and help. Faculty guidelines will also be issued to you, providing important contact details and information specific to your course. We also arrange an induction for all our new students. Induction will introduce students to key staff members and student services. Faculty Heads and lecturers will present students with an overview of their chosen course. Students can also sign up for sports and societies run by the Students' Union during induction. The College intranet offers information and guidelines required by students, staff and lecturers.
Students can log on to the system – either from home or from one of the many campus network points – and access lecture notes, examination material, library resources, along with a host of additional information to make student life easier.
24 25 Griffith College www.griffith.ie Business Courses BA (Hons) in Business Studies BA (Hons) in Business Studies (Marketing) BA (Hons) in Business Studies (HRM) BA (Hons) in Accounting and Finance BA in Marketing BA in Business Higher Certificate in Business BA (Hons) in International Hospitality Management Diploma in International Hospitality Management ACCA exemptions: Graduates of the Honours business and finance programmes at Griffith obtain excellent exemptions from the ACCA. Those who complete the BA (Hons) in Accounting and Finance programme may qualify for up to 9 exemptions while those from the BA (Hons) in Business programme may qualify for up to 5 exemptions.
Teaching Council recognition: As the BA (Hons) in Business Studies is recognised by the Teaching Council of Ireland, graduates from this programme are eligible to pursue secondary teaching careers. Programmatic reviews: Griffith College business courses undergo rigorous programmatic reviews to ensure pragmatic and relevant business tuition. Work placement: The BA (Hons) in International Hospitality Management and the Diploma in International Hospitality Management facilitate work placement during the programmes.
Progression paths: Transfer and progression opportunities are available across all programmes within the faculty, from Level 6 to Level 8.
On successful completion of all of the level 8 programmes students will have the opportunity to progress on to postgraduate level. Personal attention: Personal attention provided along with an excellent student/lecturer ratio. Disability Services: Please contact the faculty for more details. The Best Bits of Griffith Business Business "The personal nature of the faculty made it easy to excel in coursework, I was never left without an answer to a question, no matter how trivial.
I feel like I'm seen as an individual with potential to be reached instead of a cog in a machine. Griffith College has truly helped me grow as a person, an academic and a manager." Sean Cronin and Fergus McFadden, Business students and Irish Rugby Internationals Matthew Foyle BA (Hons) in Business Studies Winner of the 2015 GradIreland National Student Challenge
26 27 Griffith College www.griffith.ie Business Part-time Study with Griffith Business The hallmark of a Griffith business education remains the development of innovative, globally orientated business professionals who are able to integrate theory and practice.
The Business Faculty in Griffith College Dublin offers two undergraduate programmes on a part-time basis; the BA (Hons) in Business Studies and the BA (Hons) in Accounting and Finance. Griffith College Dublin has since 1973 provided opportunities for study in the areas of business and accountancy. We recognise that studying part-time and working can be very demanding, and as such Griffith College endeavours to put the needs of its students at the forefront, providing excellent facilities and supports to students.
Opportunities The part-time business and accounting programmes offer students the opportunity to develop new skills, knowledge and gain an honours degree qualification thus allowing for greater career opportunities. This is vital in light of the current business competition. Graduates of these programmes may wish to pursue postgraduate studies in our Graduate Business School. Or alternatively, students can gain substantial examination exemptions from professional accountancy bodies. What time do evening classes commence and end for part-time students? Students should expect to attend college for between two and three nights per week between SeptemberDecember and January –April, classes are normally held two to three evenings each week from 6.15pm to 9.45pm, Monday to Thursday.
I was looking for something that would give me an edge in the ever more competitive employment market. I decided to undertake a part-time degree in Accounting and Finance at Griffith College and I am delighted that I did. The lecturers at Griffith College really understood the challenges facing part-time students, juggling careers and life, along with study. The support offered by the staff at Griffith College was second to none. I have no hesitation in recommending a part-time course at Griffith College." "I have studied for my Business Studies degree for the past three years as a part-time student, and have found the service delivered to be excellent.
The course material is directly industry relevant and of the highest quality. The programme was delivered by great lecturers who have always gone the extra mile to assist and support students in any way possible. The environment that this creates is ideal for students to excel and achieve their goals. I would have no hesitation in recommending Griffith College for anyone considering further education". Daniel Dempsey BA (Hons) Business Studies Graduand 2015 Stephen Stapleton BA (Hons) Accounting and Finance Graduand 2015