2021 St Margaret's Anglican Girls School
Page content transcription
If your browser does not render page correctly, please read the page content below
CONTENTS:
A
About the School                                                            5
Absences                                                                    10
Academic Awards – Primary and Secondary                                     11
Academic Honesty Policy                                                     13
Anti-Bullying Policy                                                        17

B, C
Bell Times                                                                  24
Community Code of Conduct                                                   25
Compulsory School Events (Secondary)                                        27
Contact Details                                                             3
Counsellors: Careers and Student                                            28

D
Detentions (Secondary Only)                                                 28

E
eNews                                                                       29
Early departure during school day                                           50
Early departure from school prior to term end                               29
Evacuation Procedure                                                        29
Extra-Curricular Activities Program, Events and Dates                       31

F, G
Guidelines for the Behaviour and Expectations of Students                   35

H, I
Health Centre Guidelines for Students                                       35
Home Study Expectations                                                     38
Hymns (School, St Margaret's of Antioch, National Anthem, School War Cry)   40
International Program                                                       41

J, K, L
Late Arrival during school day                                              50
Learning Enhancement Program                                                42
Lock Down Policy and Procedure                                              30

M, N, O
Map of School                                                               44
Mobile Phone and other Mobile Devices Policy                                45

P, Q
Pastoral Care                                                               47
Permission to Drive                                                         49
R
Reporting                                       49
Resource Centre and Library                     49
Responsible Use of Technology Policy            15

S
School Fees                                     50
School Hours                                    50
School Insurance                                50
School Supplies Shop Opening Times              50
Student Leadership                              51
Student Protection Policy                       52
Student Protection Officers                     52

T
Transport                                       52
Tuckshop                                        53

U
Uniform & Hair Policy                           53

W
Who do I see if I have a problem? (Secondary)   55
Who do I see if I have a problem? (Primary)     56
Withdrawal of Student Enrolment                 54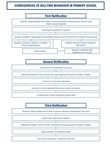 CONTACT DETAILS
Reception                                                                                    3862 0777
Primary Reception                                                                            3862 0722
Primary Student Absentee Line                                                                3862 0729
Primary School Facsimile                                                                     3262 5399
School Support Centre                                                                  3862 0819 / 0808
Secondary Student Absentee Line                                                              3862 0730
Secondary School Facsimile                                                                   3862 0701
Principal                                               Ms R Curtis                          3862 0761
Deputy Principal                                        Ms K Gorrie                          3862 0771
Director - Business and Operations - SSA                Mrs T Williams                       3862 0864
Business Manager Operations and Compliance – SSA        Mrs L Saul                           3862 0779
Business Manager Finance and Facilities – SSA           Mr D Watt                            3373 5970
Dean of Academics                                       Ms J Butterworth                     3862 0703
Dean of Studies                                         Mrs N Devlin                         3862 0873
Dean of Students                                        Ms N Townsend                        3862 0807
Head of Primary School                                  Mrs A Drysdale                       3862 0876
Assistant Head of Primary - Curriculum                  Ms K Frewin                          3862 0875
Assistant Head of Primary – Wellbeing and Operations    Ms M Surtees                         3862 0889
Head of Boarding                                        Ms L Fowler                          3862 0811
School Chaplain                                         The Rev S Crothers-Robertson         3862 0716
Director of Philanthropy and Stakeholder Engagement____ Ms L Pickering                       3862 0884
Head of Sport                                                 Ms H Lobegeiger                3862 0737
Head of Performance                                           Mr B King                      3862 0746
Careers Counsellor                                            Ms E Johnston                  3862 0710
Student Counsellor                                            Ms S Stone                     3862 0709
Director of Careers & Portfolio Pathways                      Ms N Holley                    3862 0728
International Pastoral Care Coordinator                       Mr T McCormick                 3862 0857
Head of Year 12                                               Ms K Montgomery                3862 0752
Head of Year 11                                               Ms C Bloomer                   3862 0805
Head of Year 10                                               Ms N Walker                    3862 0724
Head of Year 9                                                Ms Y Dawson                    3862 0704
Head of Year 7                                                Ms K Flanagan                  3862 0880
Head of Year 7                                                Mr T Smithers                  3862 0836
Head of Faculty – English                                     Ms A Layton                    3862 0741
Head of Faculty – Mathematics                                 Ms V Strid                     3862 0712
Head of Faculty – Science and Technology                      Mr C Dunn                      3862 0748
Head of Faculty – Sociocultural Studies                       Mr T McCormick                 3862 0857
Head of Faculty – Health & Physical Education                 Ms D Upton                     3862 0821
Head of Faculty – Global Studies                              Ms E Labinsky                  3862 0714
Head of Faculty – Arts and Design                             Ms A Box                       3862 0755
Boarding House Reception                                                                     3862 0800
Coordinator of Pastoral Care (Boarding)                       Ms S Johnson                   3862 0806
Head of Junior House (Boarding)                               Mrs F Spooner                  3862 0800
Head of Senior House (Boarding)                               Ms G Mataia                    3862 0800
Supervisor - Health Centre                                    Ms H Pallot                    3862 0778
IT Help Desk                                                                                 3862 0706

For all staff emails: (First initial)(Surname)@stmargarets.qld.edu.au
Example: kgorrie@stmargarets.qld.edu.au
STATEMENT OF COMMITMENT

St Margaret's AGS supports the rights of children and young people and is committed
to ensure the safety, welfare and wellbeing of students. St Margaret's is therefore
committed to responding to allegations of student harm resulting from the conduct
or actions of any person, including that of employees.

This commitment includes the provision of a safe and supportive living and learning
environment for all students and requires all employees, volunteers and visitors to
model and encourage behaviour that upholds the dignity and protection of students
from harm.

In support of this commitment, St Margaret's AGS is dedicated to our Child and Youth
Risk Management strategy which includes having relevant policies, procedures and
training in place to effectively address the safety and wellbeing of students in our care.
ABOUT THE SCHOOL

History
St Margaret's Anglican Girls School was founded in 1895, by the Anglican Religious Community, the Sisters of the Society of
the Sacred Advent. The school originally opened in a former boys' school, Eton High School, at Nundah, eventually moving to
Ascot, its current location. Sister Emma was in charge of the school, and the Headmistress was Ms Caine. There were
23 boarders and four day pupils by 1902.

In 1907, the school moved to Toorak House and three years later moved again to Albion Heights. Two years later, the
school became known as St Margaret's.

The school celebrated its 75th anniversary in 1970 with the opening of Toorak with its library, staff room and science
laboratories. The Middle Block and the Commercial Room made way for Avoca and the Jackson Wing to accommodate
the growing number of students in the 1970s and 1980s.

In 1995, the school's centenary year, the Philip Harris Sports Centre was built to provide new sporting facilities. In May
2003, then Minister for Education, Ms Anna Bligh, opened The Arts Centre. The Arts Centre supports the school's
visual and performing arts program with facilities including three art studios, pottery area, and a display gallery.

In 2012, the Eunice Science and Resource Centre was opened and in 2018, a 120 seat collaborative lecture theatre opened
in Jackson Wing.

On 26 August 2020, in the school's 125th year, the Sports Precinct, incorporating the new Philip Harris Gym, was officially
opened by His Excellency the Honourable Paul de Jersey AC Governor of Queensland and dedicated by His Grace the
Most Reverend Dr Phillip Aspinall. This was the largest building project completed in the school's history and saw almost
one third of our campus redeveloped.

The School Badge
The St Margaret's badge reflects the school's history and traditions. Our girls proudly wear a shield of blue and silver. The
blue represent devotion, and silver, purity. In the top right hand corner of the badge is the Guild Cross, which reinforces
the school's link with the Society of the Sacred Advent. The Anglican faith on which the school is founded is reflected in
the Bishop's mitre in the lower left corner. A band, symbolising strength and stability, supports the initials of the school.

Beneath the shield is the school motto Per Volar Sunata – Born to Fly Upwards.

The Anglican faith underpins all that we do at St Margaret's and is enacted daily by each member of the St Margaret's
community as we interact with each other.

School Mission
In a supportive Christian environment, reflecting the philosophy of the Sisters of the Society of the Sacred Advent, St
Margaret's Anglican Girls School aims to provide excellence in teaching and learning within a broad, balanced and flexible
curriculum complemented by other school activities, preparing confident, compassionate, capable women able to
contribute in a global community

Vision
St Margaret's vision is to always be an outstanding day and boarding school for girls.

Values

Spirit      A St Margaret's girl will value and demonstrate an enthusiasm for the school, our heritage and our
            environment. The St Margaret's spirit is in all students and is there for life. It is a thread which connects St
            Margaret's girls with each other.
Faith       A St Margaret's girl welcomes and embraces all in sharing the Christian message, the spirit of love through
            example, compassion, hope and charity. She demonstrates her faith by service to those members of the
            wider community who need assistance.
                                                                                                                                5
Integrity A St Margaret's girl is known for her honesty, trustworthiness, loyalty, courtesy, understanding, reliability and
          ethical behaviour.
Courage A St Margaret's girl has strength of character and confidence in doing what is right. She has the courage to
        embrace challenge and change.
Respect      A St Margaret's girl has respect for herself and others. She understands that she is a member of a diverse
             community and she takes responsibility as a team member to care, support and cooperate with others.
Passion      A St Margaret's girl has a positive outlook on life. She understands that commitment and persistence are
             necessary for learning and achievement.

St Margaret's Way
In 2016 St Margaret's introduced The St Margaret's Way as a whole school and community approach to a way of feel and
acting. It is based on the belief:

                    "We appreciate others and are aligned with and accountable for the St Margaret's ethos.
                          Honesty, authenticity and positivity are all part of the St Margaret's Way."

The Key aspects are:

Appreciation

Self:
    •     We appreciate our strengths, acknowledge the good that we bring to our community and offer these unique
          qualities to others.
    •     We acknowledge our areas requiring development and embrace a mindset for continual improvement.
    •     We demonstrate respect for, and appreciation of, ourselves by always acting with integrity, consideration and
          compassion.

Community:
  • We genuinely appreciate and acknowledge others in order to strengthen and support our community to be the
     best we can each day and to boost our relationships with peers, students, staff and parents boost our
     relationships with peers, students, staff and parents.
  • We acknowledge each other with respect and ensure that all communication is based on this value, with no
     preconceptions regarding intent of behaviour.
  • We appreciate those with whom we share the responsibility for creating a dynamic learning environment.

Alignment and Accountability

Self:
    •     We align ourselves with the values of St Margaret's and endeavour to fulfil the ethos and vision of the school.
    •     We are accountable to ourselves through the way we behave, fulfilling our positive role as student, teacher or
          parent.
    •     We take responsibility for our own actions and do not seek to place blame.

Community:
  • As a community we operate through the six core values, thus ensuring a strong sense of cohesiveness through
     alignment and accountability to a common cause.
  • We are aligned towards achieving our key goals - academically, pastorally and philanthropically - in order to
     ensure improved outcomes for all students.
  • We actively choose to give of our best to all members of the community and in times of challenge, seek out
     solutions together.

                                                                                                                              6
Personalised Learning
Personalised learning at St Margaret's is an approach that places the needs, interests and learning styles of students at the
centre. There is a commitment to exemplary teaching. There is a focus on providing students specific feedback that leads to
the setting and monitoring of learning goals with an emphasis on empowering students, through reflection, to manage
themselves. Our personalised learning environment, with an emphasis on intervention, enhancement and diverse
opportunities, offers the flexibility to engage students through choice and authentic learning experiences.

This approach is enhanced by the Flyers Program and Supervised Study Sessions in the Secondary School.

Values Based Education
The St Margaret's community has identified six core values – spirit, faith, passion, courage, integrity and respect – as the values
that bind us together and guide our daily actions. In the learning and teaching environment, St Margaret's students
develop a deeper understanding of the importance of values in their life. Teachers, parents and members of the
community come together to reinforce the way in which values, as part of our lifelong learning, support the development of
our character and prepare us to accept our place in the world and the contribution we can make to the quality of life for
others less fortunate than ourselves.

The work done by the Sisters of the Society of the Sacred Advent over the past 120 years continues to provide a clear and
compelling framework for values education at St Margaret's.

1.   A St Margaret's student understands the Christian principles in the Anglican tradition within a 21st century context.

2.   A St Margaret's student will worship and celebrate the grace of God and in doing so will display support for the
     Anglican ethos of accepting social responsibility.

3.   Care and compassion is taught to assist students to develop a sense of Christian character - to love and serve God and
     our neighbour. St Margaret's students should strive to be living examples of the Christian values and philosophy
     espoused by the Sisters of the Society of the Sacred Advent, and on which the school was founded.

4.   Teaching the significance of respect and tolerance for all is important in the education of our students. This will
     assist the girls to develop their understanding of doing your best; accepting success and failure and understanding that
     failure in its rightful place is an important steppingstone to success.

5.   Understanding the diverse nature of the world and valuing diversity adds to our appreciation of difference. The St
     Margaret's community celebrates cultural diversity.

6.   A St Margaret's student will know the significance of honesty and trustworthiness as qualities that she should draw on
     to determine her actions. She will be true to herself in being honest at all times and will be recognised by others as
     someone who can be trusted. In this way, a St Margaret's student will be overtly supporting the ethos of the
     Anglican faith in the broader community.

7.   Integrity and character in the life of our students is important and will help them develop and strengthen moral
     courage.

8.   A St Margaret's student will learn to discriminate between what is right and wrong; what is just and unjust and will
     endeavour throughout her life to help others to transform unjust structures of society.

9.   A St Margaret's student will develop respect for all and learn the importance of embracing a global perspective.
     Students are challenged to consider how they look at the world and what constitutes their worldview.

10. A St Margaret's student will understand how to be a leader in developing a balanced life that reflects self-care. This will
     involve students understanding five key principles of self-care:
      -   Prayer - meditation and reflection
      -   Outreach - community and civic service
      -   Words - reading and listening
      -   Equipping - lifelong learning
      -   Relationships - family, friends and colleagues.
A St Margaret's student will display pride in her school and uphold the motto of Per Volar Sunata.

                                                                                                                                      7
Teaching Staff
A St Margaret's teacher is focused on delivering an engaging and rigorous curriculum and the students are expected to
exercise responsibility for their learning. Each teacher will support challenge and learning through offering students
strategies for creative and critical thinking, and problem solving. A St Margaret's teacher is inspirational and will empower the
learner and encourage a spirit of inquiry, as the necessary foundation of life-long learning. He/she will model the values
of the School and will have high expectations of students demonstrating their commitment to these values. A St Margaret's
teacher seeks to ensure that a student graduating from the school leaves with the abilities and confidence to contribute to
society; therefore, they will be nurtured, encouraged and challenged from Pre-Preparatory to Year 12 so that she can
graduate as a resilient and independent young woman.

Support Staff
A St Margaret's support staff member is a highly skilled and service-oriented professional committed to facilitating the
timely and effective operation of the school. He/she takes pride in the quality of his/her work, ensuring attention to detail
and accuracy. A St Margaret's support staff member demonstrates initiative in their role and is focussed on the needs of
students. In his/her commitment to the school and in relationship with his/her colleagues, a St Margaret's support staff
member exemplifies the values of the School.

Boarding House Staff
As an integral part of the boarding community, all members of the Boarding House staff are committed to provide a
warm, friendly and safe environment for all boarding students. Through a focus on care and support, they aim to ensure a
happy and engaging boarding experience for each student, encouraging the formation of a great sense of community and
life-long friendship. A Boarding House staff member will model the values of the school and encourage all students to
embody these values in their relationship with others.

Goals
GOAL ONE – STRENGTHENING THE ST MARGARET'S EXPERIENCE
St Margaret's is focused on increasing student engagement and resilience.

    •    Nurture a safe and inclusive culture of care and support by enhancing student wellbeing programs.
    •    Ensure a narrow and sharp focus on developing our students' global outlook; specifically, enabling resilient and
         responsible engagement in a multicultural and globalising world.
    •    Develop our careers and employability programs for Years 9-12 which helps students identify and develop the
         necessary skills to participate, thrive and lead in a global economy.
    •    Encourage the sporting, service and performance aspirations of students through a rich and relevant extra-
         curricular program.

GOAL TWO – FOCUSING ON ACADEMIC EXCELLENCE
St Margaret's is committed to providing opportunities for all students, PP-12, to achieve strong academic
outcomes.

    •    Maintain a sharp and narrow focus on academic excellence through implementation of the ACER report.
    •    Nurture a learning culture that celebrates students' commitment to the school's values and ensures every student
         shows respect and aspires to academic achievement.
    •    Offer a differentiated approach for students to excel and enjoy learning and studying, ensuring they are well
         prepared for post-school life.

GOAL THREE – GROWING OUR STAFF
St Margaret's is dedicated to recruiting, engaging and developing the highest quality staff.

    •    Ensure a systematic process to guide and mentor staff through achieving their individual career and professional
         development plans.
    •    Nurture a learning community that celebrates creative ideas, active engagement and critical thinking.
    •    Further develop the Centre of Teaching and Learning Excellence (CETLE) for the benefit of our staff, and to
         enhance St Margaret's reputation as a leading school.
    •    Encourage, through celebration, our staff members as leaders in education.

                                                                                                                                    8
GOAL FOUR – LEADING IN EDCUATION
St Margaret's is intentional in increasing awareness of the school's points of difference and its commitment
to leading educational practice.

    •     St Margaret's will be acknowledged as a school of choice for girls due to its strong academics, success
          in extra-curricular activities and its focus on the holistic wellbeing of our students.
    •     Communicate consistently the school's signature programs and distinctive identity.
    •     Develop programs which allow students to flourish and achieve success.

GOAL FIVE – RESOURCING OUR FUTURE
St Margaret's is committed to building our resources to provide quality facilities and programs to best
support our students for the future.

    •     Plan for the growth of St Margaret's through attention to effective enrolment strategies.
    •     Ensure the financial wellbeing of the school as fundamental to the achievement of our vision and educational goals.
    •     Develop and optimise facilities and grounds that are designed to benefit the St Margaret's current and future
          students.
    •     Ensure our resourcing is focused on futures thinking and innovation.

Principles Underpinning the Education of Girls
Girls' schools are dynamic and challenging places; they work towards the growth of the whole person. They prepare young
women for a future where problem solving and decision making, healthy personal relationships, confidence and lifelong
learning are important.

        1.    Girls in girls' schools achieve significantly stronger academic results.
        2.    Students are taken seriously and are given opportunities to voice their views.
        3.    Negative stereotypes about girls and women gain no acceptance.
        4.    Students dare to take intellectual risks because the classroom is an area for cooperative discovery.
        5.    Students see female role models and learn to expect successful outcomes from their own efforts.
        6.    All activities are open to the girls; they participate, influence and lead.
        7.    Students thrive and excel in collaborative teams.
        8.    Girls can work through the challenges of adolescence without the scrutiny of boys.
        9.    Girls' schools allow students to work out their relationships with each other in safety.
        10.   Girls have first place on the sports field, at the computers, in front of the microphone and in class.
        11.   There are no obstacles preventing girls from seeking a career in any area.
        12.   Student achievements are celebrated.

The House System
The House group is a combination of students from all year levels from Pre-Preparatory to Year 12. Students remain in
the same House whilst at St Margaret's.

There are eight Houses, named after great authors in notable periods of literature. They are:

                            BEDE (yellow)                      CHAUCER (red)
                            HERRICK (orange)                   KENDALL (lime green)
                            LAWSON (light blue)                MILTON (emerald green)
                            SPENSER (royal blue)               TENNYSON (purple)

The House participates in sporting, cultural and community activities and this serves to strengthen the House identity. It
provides an avenue to learn cooperation, develop teamwork, work for the good of the whole school and put personal
ambitions after service to others. Older students have the responsibility of encouraging and leading the younger students.
Activities across a range of age groups encourage the formation of friendships through different year levels and foster a sense
of school community.

                                                                                                                             9
Fundraising for Charity
The Philanthropy Group is made up of selected senior students who undertake fundraising and awareness campaigns to
support organisations and charities within the wider community. Fundraising is carried out during the year by way of special
events, free dress days, donations, and interhouse carnival days. The Philanthropy Group also assists other humanitarian
groups within the school to achieve their goals.

Absences
When a student is absent, the School must be notified on the morning of the absence before 9:00am, but preferably
before 8:20am. Notification can be completed through the absentee line or preferably through the Parent Lounge –
Absentee Notification on the POD.

Primary Absentee Line – 3862 0729                             Secondary Absentee Line – 3862 0730
primaryabsentees@stmargarets.qld.edu.au                       studentabsentees@stmargarets.qld.edu.au

                                                                                                                         10
The School will contact parents/guardians if we have not been informed of your daughter's absence. When a Primary student
returns from absence, she must produce for her Class Teacher an absence note stating the reason and date/s.

Parents need to recognise that there are certain legal responsibilities involved in attendance at the School. In particular, a
student may not leave the school grounds for any purpose during the school day without a note from her
parent/guardian or the Boarding House, stating the reason, this must be countersigned by her Form Teacher (Primary), or
Head of Year (Secondary). The student must sign out at the Primary Office or at the School Support Office. Leave
of this type would normally only be for important medical reasons and appointments should be made
carefully to ensure minimal class time is lost.

If a student is ill and therefore absent from school on the day of a test, they are required to:
   1. Contact the School by phone on 3862 0826 and leave a message for the Dean of Academics / Dean of Studies office
   2. Make contact with the relevant Head of Faculty upon first day of return to school
   3. Students in Years 11 and 12 must submit a Medical Certificate upon the first day of return to school. A Medical
        certificate is required in an attempt at equity and fairness for all students, so that no-one is unfairly advantaged by
        receiving extra time on assessment items; students in Years 7 to 10 must provide documentation to explain their
        absence but this may take the form of a parental letter
   4. Documentation needs to be given directly to the Head of Faculty for the subject or to the Dean of Academics / Studies
   5. Alternate arrangements will then be organised by the appropriate person
   6. If an assignment is due on the day that a student is absent, then the Head of Faculty should be contacted by phone and
        arrangements made for the delivery of the assignment (e.g. via email, parent/sibling to deliver, posted, faxed)
   7. Absence on the day is not necessarily an excuse for late submission.

Private Music Tuition Times
Students in Pre-Prep to Year 10 may come out of class to attend their instrumental/voice lesson. However, students must
not miss the same lesson twice in any five-week period. Teachers/students are required to fill in the appropriate time on the
Absence from Class for Music Lesson form. This will allow students and teachers to keep an accurate record of class lessons
missed. Students are required to have this sheet signed by the classroom teacher of the lesson being missed prior to the
lesson being given.

Lesson times may be kept at the same time each week if the lesson occurs before or after school, during lunchtime or
assembly. However, first priority for these times is given to Years 11 and 12 students as they are not permitted to attend
lessons during scheduled class time.

Students in Years 11 and 12 must not come out of scheduled school classes for private music tuition. Lessons for these
students must be given before or after school or during lunchtime or assembly.

Speech and Drama Absence (Secondary)

The student must arrange for the Subject Teacher of the lesson being missed to date and sign the 'Absence for Speech and
Drama Lesson' form in their Student Diary prior to, or at the beginning of, the lesson. The private lesson teacher must
sign the form to indicate the lesson has been attended.

Academic Awards - Primary
The Spirit of St Margaret's Citizenship Award
Teachers from each year level and Specialist Teachers nominate a student in each class whom they believe would be a worthy
recipient of this award. The Spirit of St Margaret's Citizenship Award is awarded to a student in each class in Years 5 and 6 who
exemplifies the school values and the philosophy of The St Margaret's Way – spirit, faith, respect, integrity, courage and passion
– at all times.

Awards are also presented for sport and musical achievements.

Determination of Honours & Commendation Awards

Commendation Award
Commendations are awarded in recognition of exceptional engagement in learning across the range of subject areas to
students in Years 5&6. Students who achieve the highest overall Attitude to Learning results across all subject areas on student
reports are considered for commendation awards. Calculations of commendation awards involve the weighting of subjects
relevant to the number of curriculum hours calculated.
                                                                                                                               11
All students are ranked in their year level and an appropriate cut-off point is determined.

Honours Award
These will be awarded to each year level (Years 5-6). These will be presented to those students who received the highest
overall grade calculation across subjects based on a weighted 15-point scale. Students receiving an Honours Award need to
have achieved nothing less than an overall grade of A- across Terms 1, 2 and 3 in both English and Mathematics and nothing
less than a B- in all other subjects. Calculations of Honours Awards involve the weighting of subjects relevant to the number
of curriculum hours allocated. Students are ranked according to their overall grade calculation and Honours Awards are
presented to students who achieve the highest result calculation. These awards also include Honours memorial prizes.
Students receiving an Honours Award are ineligible for a Commendation Award.

Determination of the Dux and Proximate Accessit of the Primary School
The Dux of the Primary School is the most prestigious Honours award and shall be presented to a Year 6 student who has
attained the highest overall grade calculation, as per the Honours Awards calculation (nothing less than an overall grade of A-
across Terms 1, 2 and 3, in both English and Mathematics and nothing less than a B- in all other subjects.) The Proxime
Accessit to the Dux of the Primary School is the Year 6 student who is second to the Dux, having attained the next overall
grade Honours Awards calculation in the Year 6 cohort. The recipients of the Dux and the Proxime Accessit shall remain
confidential until the presentation on Speech Night.

Academic Awards - Secondary
Academic Assemblies
Academic pockets/progress certificates

Academic pockets are awarded at the end of each semester to recognise very high academic achievement
during that semester. They are based on a student's Grade Point Average (GPA). These awards are
calculated using the results of all subjects which are studied for three or more lessons a week. In Years 7
and 8 the Arts subjects that are studied for 2 lessons a week are included in the calculation for Academic
Pocket Awards. These pockets are presented at the Academic Assembly held at the beginning of the
following semester to students who achieve GPAs of at least 13 with no overall result lower than a B.

Progress Certificates are given, in recognition of significant academic progress, to students whose GPAs
have improved by one whole point from one semester to the next.

Speech Night
Determination of Honours Awards
Honours awards are given for excellent academic achievement based on results from Terms 1, 2 and 3 of a given year. In
Years 7-10, students who achieve a Grade Point Average of 13 or above with no overall result lower than a B, will receive
an Honours award. These awards are calculated using the results of all subjects which are studied for three or more lessons
a week. In Year 7 where some subjects are studied on a rotational basis, only those subjects studied in the first rotation
are used in the calculation of these awards. In Year 8, the Arts subjects that are studied for 2 lessons a week are included
in the calculation for Honours Awards. In Year 11 and 12, Honours awards are based on the grades awarded using the
provisional subject results for the internal summative assessments in each subject. The Year 11 and 12 Honours are
calculated using the results of the students' top 5 subjects.

Determination of Commendation Awards
Year 7
Commendation awards are given in recognition of excellent engagement in learning. They are based on the level of
application demonstrated in class and at home, as well as the attitude displayed in all contexts. The Attitude to Learning
result is recorded on the report card. In Year 7, these awards are calculated using the results of all subjects (except Science
of Learning). To receive a Commendation Award a student needs to receive an average score of 4.5 or higher over Terms
1, 2 and 3. Students who receive an Honours award are not eligible for a Commendation award.

Year 8-12
Commendation awards are given in recognition of excellent engagement in learning. They are based on the level of
application demonstrated in class and at home, as well as the attitude displayed in all contexts. The Attitude to Learning
result is recorded on the report card. These awards are calculated using the results of all subjects. To receive a
Commendation a student needs to receive an average score of 4.5 or higher over Terms 1, 2 and 3. Students who receive
an Honours award are not eligible for a Commendation award.

                                                                                                                             12
Determination of Year 10 Subject Prizes
A subject prize is awarded to a Year 10 student who receives the highest subject result based on three terms of work. If
more than one student receives the highest subject result the decision is made by the Head of Faculty in consultation with
the year level teachers to review the collection of assessment and make a judgement based on the quality of the assessment
folio to deem who should receive the prize. To receive a subject prize all assessments must be completed.

Determination of Internal Year 12 Subject Prizes
A Year 12 Internal Assessment Subject Prize is awarded at Speech Night to the student who receives the highest provisional
subject result based on the internal assessments. Note that percentage results are used in determining these awards for
the Maths and Science Subjects. If more than one student receives the highest internal subject result from Unit 3 and 4, the
cumulative result from Unit 1 and 2 in that subject will be used to determine the prize winner. To receive a subject prize
all internal assessments must be completed.

Determination of the Internal Assessment Dux of the School and the Proxime Accessit to the Dux of the
School
The Internal Assessment Dux of St Margaret's Anglican Girls School will be awarded at Speech Night. This award is
presented to the student in Year 12 who has attained the highest internal assessment subject results across 5 subjects. The
Proxime Accessit to the Dux of the School is awarded to the student who has attained the next highest internal assessment
subject results in that Year 12 cohort. The determination of these awards is based on students' subject results at the
completion of the summative internal assessment period for Unit 3 and 4. This subject result will be calculated by adding
together the three internal assessment results for 5 subject results. To be considered for the awards, students must
complete all three assessments for five subjects. Subjects are not weighted. If it is not possible to distinguish between two
students both shall be awarded the Internal Assessment Dux or Proxime Accessit to the Dux prize. The decision as to the
Internal Assessment Dux and the Proxime Accessit to the Dux of the School shall remain confidential until the presentation
at Speech Night.

Scholars' Assembly
Determination of QCE Subject Prizes
A QCE subject prize will be awarded for each subject to the student who receives the highest overall subject result. This
result is based on the overall subject result out of 100 which is calculated by the QCAA by adding together the internal
and external assessment marks. If more than one student receives the highest subject result more than one QCE subject
prize will be awarded. To receive a subject prize all assessments must be completed. These will be presented at the Scholar's
Assembly in the following year.

Determination of the QCE Dux of the School and the Proxime Accessit to the Dux of the School
The QCE Dux of St Margaret's Anglican Girls School will be awarded at the Scholars' Assembly in the year following
graduation. The award is presented to the student in Year 12 who has attained the highest overall academic result for Units
3 and 4 in that Year 12 cohort. The Proxime Accessit to the Dux of the School is the student who has attained the next
highest overall academic result for Units 3 and 4 in that Year 12 cohort. The determination of these awards is based on
students' subject results which are calculated by the Queensland Curriculum and Assessment Authority by adding together
a student's three internal and one external assessment results. Only the top 5 subject results will be considered for the
calculation of the Dux and the Proxime Accessit. To be considered for the awards, students must complete all four
assessments for five subjects. Subjects are not weighted. If it is not possible to distinguish between two students both shall
be awarded the Dux prize. The decision as to the Dux and the Proxime Accessit to the Dux of the School shall remain
confidential until the presentation at the Scholars' Assembly.

Academic Honesty Policy
The aim of this policy is to ensure that the administrative processes concerning academic learning create an optimal
environment to facilitate student success and allow staff to operate from a platform of best educational practice. The policy
has been developed in accordance with Queensland Curriculum and Assessment Authority (QCAA) guidelines, to ensure
accountability of assessment and processes are transparent and clearly communicated to all stakeholders. This policy ensures
that students are aware of the meaning and consequences of practices relating to academic integrity.

Academic Integrity
Academic integrity is how a person approaches their academic responsibilities in an honest, moral and ethical way (QCE and
QCIA policy and procedures handbook). St Margaret's expectations for teaching, learning and assessment are grounded in the
principles of academic integrity and excellence.

Submission of a Student Response
Students are expected to submit assessment on or before the due date. All assessment will have conditions clearly stated on

                                                                                                                            13
the task including the due date, checkpoints, where applicable, and instructions about the submission of work.

For performance and product responses, evidence may be recorded during rehearsal or photographed respectively. Written
assignments in Years 10-12 will be required to be submitted via the School's Turnitin site.

Late Submission of a Student Response
When a student submits a response to an assessment after the due date indicated on the assessment, a judgment should be
made using evidence available on or before the due date. This evidence may include planning materials, class work, collected
drafts, rehearsal notes or photographs of work.

An extension may be requested if there are valid grounds to do so. A student must apply to the Head of Faculty by completing
a Request for an Extension form. This form can be accessed from the St Margaret's POD and must be submitted five days prior
to the due date. A medical certificate must be supplied in Years 10-12 in the event of illness. If a request for more than one
extension is required, a student must apply to the Dean of Studies (Years 7-9) or Dean of Academics (Years 10-12) by
completing a Request for an Extension form and further consultation may be required.

Non-submission of a Student Response
When a student does not submit a response to an assessment instrument, a standard can only be awarded where evidence
has been demonstrated. This evidence may include planning materials, class work, collected drafts, rehearsal notes or
photographs of work. An assessment cannot be awarded a lesser mark if there is no evidence for it. The teacher must notify
the HOF and the parents immediately of a non-submission and determine if the situation requires an application for AARA
(Yr10-12) or extension (Yr7-9).

If there is a valid reason for the non-submission of a response on the due date, such as illness, a student must apply for AARA
by completing the Request for an Extension form. A medical certificate must be supplied in Years 10-12 in the event of illness.
The Dean of Academics and HOF will determine a reasonable adjustment for the submission of a response. For students in
Years 7-9, a letter from parents or carers to the Head of Faculty outlining the reasons for the non-submission of assessment
is required. The student will be required to submit the assessment on the day of her return to school, unless an extension is
approved.

Non-submission may have implications on the number of units of credit granted for a level of achievement in a subject and
the number of units of credit recorded on a Senior Statement for students in Years 11 and 12.

Access Arrangements and Reasonable Adjustments (AARA)
St Margaret's is committed to reducing barriers to success for all students. AARA are actions taken by the school to
minimise, as much as possible, barriers for a student whose disability, impairment, medical condition or other circumstances
may affect their ability to read, respond to or participate in assessment.

The school follows the AARA application process as outlined by the Queensland Curriculum and Assessment Authority
(QCAA). The St Margaret's principle manages all approval of AARA for students.

All AARA applications must be accompanied by the relevant supporting documentation outlined in the school Assessment
Policy.

Students and parents/carers must contact the Dean of Academics as soon as possible and submit the relevant supporting
documentation.

Drafting
Drafting is a key checkpoint. A draft is a preliminary version of a response to an assessment task. It should contain most of
the features of the final response. A draft is a point-in-time demonstration of a student's learning and their understanding
of the assessment task requirements.

The draft response that a student submits to a teacher should be developed over a period of time after a process of practicing
(e.g. their presentation or performance), reflecting and editing. Teachers can use a student's draft response to confirm that
a student's assessment is their own work, as the draft shows the progression of a student's thinking.

Types of drafts differ depending on the subject, e.g. written draft, rehearsal of a performance piece, or a product in
development. Drafts might be used as evidence of student achievement in the case of illness or misadventure, or non-
submission.

Parents and caregivers will be notified by mail about non-submission of drafts.

Feedback on a draft is:

                                                                                                                            14
•    Provided on a maximum of one draft of each student's response;
    •    A consultative process that indicates aspects of the response to be improved or further developed;
    •    Delivered in a consistent manner and format for all students and may include conferencing, written or recorded
         feedback;
    •    Provided within one week of a submission of a draft.

Examinations
To ensure equity and examination security, no examinations will be allowed prior to scheduled examination times. If for any
reason students are absent for scheduled in-class examinations, they must negotiate alternative arrangements with the Head
of Faculty. In the case of illness, students are to provide a medical certificate in Years 10 -12 or a letter from their parent/carer
for Years 7 -9. The letter is to be given to the relevant Head of Faculty. For students who will be absent for scheduled exam
block examinations in Years 11 and 12, they must negotiate alternative arrangements with the Dean of Academics.

Students are required to bring into an exam room only the authorised equipment permitted for the exam by the teacher.
The authorised equipment is stated on the front cover of the exam and may be checked before, during and after the exam.
Students will be asked to deposit any electronic devices including a mobile phone, a smart watch and iPod and other
unauthorised materials in a place designated by the teacher or exam supervisor.

Authentication of student responses
Judgments about student achievement are based on evidence of the demonstration of student knowledge and skills. Schools
ensure responses are validly each student's own work.

Assessment tasks will clearly describe processes for authenticating the authorship of student responses, monitoring student
text production, identifying and minimising opportunities for plagiarism and authenticating the contribution of students to
responses when there is access to human resources outside of class.

Referencing
The style of referencing to be used at St Margaret's is the Harvard system. Resources to assist students to reference
correctly can be accessed on the Libraries page of the POD.

Plagiarism
Plagiarism involves students submitting the work of others as their own, without appropriate acknowledgment or referencing
of the original work. Examples of plagiarism include failing to acknowledge and/or appropriately reference:
     • sentences or paragraphs copied or closely paraphrased
     • other's ideas, work or research data
     • work produced by someone else on the student's behalf and/or in conjunction with other people but purported to
         be entirely their own.

Responses that are not the student's own cannot be used to make a judgment. When a teacher establishes that the authorship
of student work cannot be authenticated, or a response is not entirely a student's work the Head of Faculty must be notified.
The Head of Faculty determines which parts of the response can be identified as the student's own work. This evidence is
communicated to the Dean of Students or Dean of Academics to determine the grade to be awarded. The consequence of
plagiarism will be an in-school suspension and the student's parents and Head of Year are informed of the situation and
outcome.

Responsible Use of Technology Policy
INTENT

St Margaret's Anglican Girls School provides information technology (IT) resources to support its function and activities and
is committed to ensuring that these resources are used in a transparent and accountable manner. All members of the school
community have a responsibility to use its IT resources consistent with this commitment.

The School recognises that the presence in the learning environment of these technologies (some provided partly or wholly
by the School and some privately owned by staff, students and other members of the school community), can also facilitate
anti-social, inappropriate, and even illegal, material and activities. The School has the dual responsibility to maximise the
benefits of these technologies, while at the same time to minimise and manage the risks.

This Policy is intended to provide guidelines for use of technology by students at St Margaret's Anglican Girls School.

SCOPE

St Margaret's Anglican Girls School will develop and maintain rigorous and effective cyber-safe practices which aim to
                                                                                                                                  15
maximise the benefits of the information technology to student learning and to the effective operation of the school, whilst
minimising and managing any risks.

Students are offered access to a full range of technologies including email, internet and wireless provisions on the
understanding that they will not exploit this use.

This Policy is applicable to:

     •    Students, including visiting students to the school on Global Exchange Programs. Information technology (IT)
         resources means any IT resource or facility provided by the school to assist or support learning and teaching,
         research, administrative and business activities and includes:
     •   School computers and computer networks, including wireless networks;
     •   IT communication equipment, software and data;
     •   Electronic mail and internet services;
     •   Telecommunications equipment including mobile devices and services; Unacceptable Material includes in any format
         that is one of the following:
     •   unlawful, including breaches of federal or state legislation;
     •   copyright material which is not available under an applicable licence or permission;
     •   sexually explicit or pornographic;
     •   violent, as judged against accepted community standards for material on public display in a workplace or learning
         environment;
     •   defamatory, harassing or abusive, including personal observations using unacceptable or offensive language;
     •   spreading or inciting hatred;
     •   offensive, as judged against accepted community standards for material on public display in a workplace or learning
         environment;
     •   contain discriminatory material, on the basis of gender, race, religious or political beliefs;
     •   involve gambling of any kind;

GUIDELINES

The following guidelines and management procedures are adopted to monitor the student use of information technology
resources:

   I.    No student may use the school information technology resources in any circumstances unless the appropriate Use
         Agreement has been signed and returned to the school. Use Agreements apply to the use of privately-owned/leased
         ICT devices/equipment on the school site, or at/for any school-related activity, regardless of its location. This
         includes off-site access to the school network from school or privately-owned/leased equipment.
  II.    St Margaret's Anglican Girls School Use Agreements will cover all students and other special visitors to the school
         such as Global Exchange Students.
  III.   Use of the information technology resources by students and other approved users at St Margaret's Anglican Girls
         School is to be limited to educational and personal use appropriate in the school environment, as defined in
         individual Use Agreements.
 IV.     Signed Use Agreements, such as the Student Laptop Charter, will be filed in a secure place, and an appropriate
         system devised which facilitates confirmation as to who is authorised to make use of the internet and ICT
         devices/equipment.
  V.     The School reserves the right to monitor, access and review emails sent and received on the School's computer/s
         and/or using network facilities at all times.
 VI.     The School reserves the right to permit specified staff to monitor, access and review schoolowned or personal
         devices brought onto school property, including but not limited to: cameras, video recorders, computers, mobile
         phones or mobile phone apps. In regard to any matter whereby the school believes there may be material which is
         of a bullying, sexual, racial or violent nature or where the school or students of the school may be brought into
         disrepute, this inspection may also extend to social networking sites that are not privately listed e.g. Facebook and
         Instragram. Posting inappropriate photos or videos of self and/or others in school uniform is not permitted.
VII.     Students may not post photos or videos of staff to social media platforms at any time.
VIII.    Issues relating to privacy and confidentiality, such as sighting student or staff information, reasons for collecting data
         and the secure storage of personal details and information (including images), will be subject to the provisions of
         any relevant State or Commonwealth legislation.
 IX.     Any apparent breach of the Acceptable Use of Information Policy will be taken seriously, and students will be dealt
         with under the Student Guidelines and Behavioural Expectations. If illegal material or activities are suspected, the
         matter may be reported to the relevant law enforcement agency.

                                                                                                                                16
More information for Students and Parents regarding Use of Technology at St
Margaret's
Internet Use
The internet contains a vast array of learning material and activities of varying quality and content. The school will exercise
all care in protecting students from inappropriate material (age appropriate), but the final responsibility must lie with students
in:
      • Not actively seeking out such material.
      • Acting appropriately should inappropriate material be accidentally viewed.
      • Ensuring students do not reveal personal information and images.

Users will not deliberately enter or remain on any site that has any of the following:
    • Nudity, obscene language or sexual discussion intended to provoke a sexual response
    • Violence
    • Encouragement to commit a crime
    • Information on making or using weapons, booby traps, dangerous practical jokes or 'revenge' methods
    • Material which encourages or enables the breaking of copyright.

If a student encounters any such site, they must immediately turn off or close the screen (not the computer itself) and notify
a teacher. When using online resources that are not owned by the school, students must not reveal personal information
or images about themselves. Students must not establish or maintain anonymous social networking pages that break the
sites' 'Conditions of Use'. Pages that harass, bully, claim to be someone else or contain inappropriate material (see General
Guidelines) may not be set up.

Email
All email communications between students and teachers will be through the school email account. Independent email
servers should not be used for school purposes. Remember, email is written communication. If you would not say it in a
letter or face to face, do not say it in an email. All emails should be respectfully formatted, including polite salutations.

Email users must not:
   • Send offensive mail
   • Send large attachments
   • Send unsolicited mail to multiple recipients

Cameras and Audio Recording
Photographs, video and audio recordings are very useful in the modern learning environment. However, students must
adhere to the following:
    • Such devices must not be used in inappropriate areas such as change rooms or toilets
    • Students must not photograph, video or record other individuals without their consent
    • Photographs, videos or audio recordings must not be published or shared with others without the consent of all
        persons depicted in the background or included in conversations
    • Students must not use recording devices in any manner breaching the Anti-Bullying Policy
    • Students will not engage in online behavior that will bring the school's name into disrepute. This includes posting
        inappropriate photos or videos of self or others in school uniform. Students may not post photos or videos of staff
        to social media platforms at any time.

Laptop User Charter
The laptop bag, charger and stylus supplied by the school remain the property of the school. Graffiti on the laptops or
laptop bags in not acceptable and will be considered willful damage to school property. Permanently marking or causing
damage to the equipment will result in costs being charged to the parent account for replacement equipment.

Anti-Bullying Policy
ETHICAL STATEMENT

St Margaret's Anglican Girls School is committed to maintaining an environment that: values the inherent worth and dignity
of every individual; fosters tolerance, sensitivity, understanding and mutual respect; and encourages its members to strive
to reach their full potential.

                                                                                                                               17
This commitment has its foundation in The Philosophy of the Sisters of the Society of the Sacred Advent for their schools:
             To nurture the individual within a caring community so that each will realise his or her full potential to
             engender Christian values, encourage high academic standards and service to others so that all will
             have not only one goal, but also the inner strength "to love one another as I have loved you" (St John
             13:34).
All members of the School community must be able to pursue their goals, educational needs and working lives without
intimidation or injury generated by intolerance and harassment.
The School is committed to ensuring a healthy and safe working and learning environment that is free from discrimination
and all forms of harassment, which are unacceptable behaviours and will not be tolerated under any circumstances.
DEFINITION

Bullying has been defined as repeated oppression, psychological or physical, of a less powerful person by a more powerful
person or group of persons" (Rigby, 2007).

Bullying may be overt (that is behavior visible to others) or covert (that is behavior is not visible to others).
Common forms of bullying have been categorised as:
     •    Physical bullying: including hitting, kicking, tripping, pinching, and pushing or damaging the property of another
          person.
     •    Verbal bullying: including name-calling, insulting, teasing, intimidating, making homophobic or racist remarks, or
          verbally abusing another person.
     •    Psychological or social bullying: designed to harm another person's social reputation and/or cause this person
          humiliation, including lying and spreading rumours, hurtful mimicking behaviour, playing nasty jokes designed to
          cause embarrassment and humiliation, damaging someone's social reputation or social acceptance, encouraging
          others to socially exclude another person, mobbing, and making negative facial or physical gestures, menacing or
          contemptuous looks, towards another person.
     •    Cyberbullying: including behaviours such as harassing another person via a mobile phone or internet-based
          social networking site, setting up a defamatory personal website or deliberately excluding someone from
          interacting within social networking spaces.
Conflict or fights between equals and single incidents are not defined a bullying. (Australian Research Alliance
for Children and Youth, 2014)
PROCEDURES
Action for Staff to take

1.   Watch for early signs of distress in students.
2.   Report all incidents or suspected incidents to the Head of Year or Dean of Students or Head of Primary School.
3.   Offer the target immediate support and help.
4.   Include appropriate learning activities to counter bullying in your lessons, taking time to discuss this policy in year
     level or form time groups.

Action for Parents/Guardians to take
1.   Watch for signs of distress in your child. There could be an unwillingness to attend school, a pattern of headaches or
     stomach aches, equipment has gone missing, etc.
2.   Take an active interest in your child's social life.
3.   If you think students from the school are bullying your child, contact the Head of Year or Head of Primary/Dean of
     Students.
4.   Talk openly and often with your daughter, listen to her concerns in an understanding way.
5.   Contact the School for additional support and strategies that will help your daughter.
Action for Students to take

     1.   Students are encouraged to report all incidents of bullying to a trusted teacher or their Head of Year, Form
          Teacher, Academic Advisor or classroom teacher, even if the student is not directly involved.
     2.   Students sometimes need support to deal with certain incidents that involve aggression and conflict resolution;
          therefore, they should speak with a member of the School's staff, in confidence.
     3.   Offer support to students who are being bullied and show the student/s doing the bullying that it is wrong and
          unacceptable.
     4.   Talk with your friends and foster healthy, positive relationships.
Action for the School to take if the investigation shows that the matter involved criminal liability, the
school will:
     a) Advise the victim and their parents of their capacity to make a formal complaint to the Queensland Police Service;
     b) The School will assist fully in any Queensland Police Service investigation;
     c) If the victim or their parents are reluctant to pursue criminal liability, the School will formally advise the student
                                                                                                                               18