Safety & You at ECU 2021 ANNUAL FIRE SAFETY
Page content transcription
If your browser does not render page correctly, please read the page content below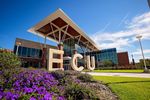 2 021 AN N UA L
                                  FI R E S A F ET Y A N D
                                  S E C U R I T Y R E PO R T

Safety & You at ECU
 Includes 2018-2020 Clery Crime Statistics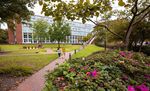 2 0 2 1 A N NU A L

                                                                                                         THE STUDENT CONDUCT PROCESS ........................................40
  TABLE OF CONTENTS                                                                                      PARENTAL NOTIFICATION.....................................................42
                                                                                                         SEX OFFENDER REGISTRY ...............................................................42

Contents                                                                                                 CAMPUS SECURITY POLICIES; CRIME PREVENTION AND
                                                                                                         SAFETY AWARENESS PROGRAMS ........................................43
  MESSAGE FROM CHANCELLOR ROGERS...........................................1                             PRIMARY PREVENTION PROGRAMS ..........................................46
  MESSAGE FROM ECU POLICE CHIEF JON BARNWELL ......................3                                     UNIVERSITY REGULATION CONCERNING WEAPONS ON CAMPUS48
  EQUAL EMPLOYMENT OPPORTUNITY NOTICE OF                                                                 MISSING STUDENT NOTIFICATION POLICY .........................50
  NONDISCRIMINATION ...............................................................4
                                                                                                         UNIVERSITY ALCOHOL POLICY .............................................52
  ANNUAL SECURITY REPORT ...................................................8
                                                                                                         REGULATION ON DRUG AND SUBSTANCE ABUSE - INTERIM
  REPORTING CRIMES AND OTHER EMERGENCIES ............8                                                   ..................................................................................................55
    VOLUNTARY, CONFIDENTIAL REPORTING .................................8                                 ANNUAL DISCLOSURE OF CRIME STATISTICS ...................59
    PROFESSIONAL & PASTORAL COUNSELORS ...........................9                                      CLERY ACT CRIMES ..............................................................60
    REPORTING TO UNIVERSITY POLICE .................................9                                    DEFINITIONS OF REPORTABLE CRIMES .............................61
    REPORTING TO OTHER CAMPUS SECURITY AUTHORITIES 10                                                    CLERY GEOGRAPHY MAP .....................................................62
  ABOUT UNIVERSITY POLICE .................................................11                            MAIN CAMPUS REPORTED CRIME STATISTICS ...................................63
  CRIMES INVOLVING STUDENT ORGANIZATIONS AT OFF                                                          HEALTH SCIENCE CAMPUS REPORTED CRIME STATISTICS...................65
  CAMPUS LOCATIONS ............................................................12
                                                                                                         COASTAL STUDIES INSTITUTE CAMPUS REPORTED CRIME STATISTICS .....67
  TIMELY WARNINGS & EMERGENCY NOTIFICATIONS - ECU
  ALERT .......................................................................................13        ECU COMMUNITY SCHOOL CAMPUS POLICIES & REPORTED CRIME STATISTICS
                                                                                                         ..................................................................................................69
  EMERGENCY RESPONSE AND EVACUATION PROCEDURES
  ..................................................................................................14   2021 ANNUAL FIRE SAFETY REPORT ...........................................75
  EMERGENCY MANAGEMENT AT ECU ........................................14                                   FIRE AND EVACUATION DRILLS ..............................................77
  PROCEDURES USED TO NOTIFY THE CAMPUS COMMUNITY                                                           POLICIES ON PORTABLE ELECTRICAL APPLIANCES, SMOKING,
  .................................................................................................15      AND OPEN FLAMES ................................................................77
  ECU ALERT: EMERGENCY NOTIFICATION SYSTEM ....................15                                          PROCEDURES FOR STUDENT HOUSING E V A C U A T I O N .......78
  ENROLLING IN THE UNIVERSITY'S EMERGENCY                                                                  POLICIES REGARDING FIRE SAFETY EDUCATION AND
  NOTIFICATION SYSTEM ........................................................15                           TRAINING ..............................................................................79
  SECURITY OF AND ACCESS TO UNIVERSITY FACILITIES ...20                                                    2020 FIRE STATISTICS FOR ON-CAMPUS STUDENT HOUSING ...........80
  TITLE IX COMPLIANCE AND RESOLUTION REGULATION ......................21                                   2019 FIRE STATISTICS FOR ON-CAMPUS STUDENT HOUSING ...........81
  STUDENT CONDUCT .......................................................................40                2018 FIRE STATISTICS FOR ON-CAMPUS STUDENT HOUSING ...........82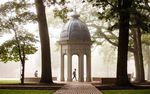 MESSAGE FROM CHANCELLOR ROGERS

A spirit of service is one of the defining
characteristics of East Carolina University. Our
commitment to our motto "Servire", to serve, is
evident in the progress and prosperity that this
university has helped produce. One way we
continue such progress is through our ongoing
commitment to ensuring that our campus is a
safe environment for all.                             Philip G. Rogers, Chancellor

ECU's Annual Security and Fire Safety Report is prepared in accordance with
the Jeanne Clery Disclosure of Campus Security Police and Campus Crime Statistics
Act to keep our community informed about campus safety. The information in this report
can be helpful to all campus community members and visitors.
In addition to campus security, the health of our campus continues to be top of mind as
we continue to navigate the pandemic. We are doing our best to decrease the spread of
COVID-19 and will continue to follow the guidance of federal, state, and local health
officials. I encourage you to take the steps necessary to protect your fellow Pirates and
yourself. You can find ECU's response to COVID-19 in the Return of Pirate Nation
website.
In addition to reading our Annual Security and Fire Safety Report, I urge you to download
the ECU LiveSafe safety app (http://www.ecu.edu/cs-admin/oehs/LiveSafe/) and
register     for    ECU     Alerts   (https://alertinfo.ecu.edu).    The    ECU      Alert
webpage, www.ecu.edu/alert, is the primary location for emergency news and situational
updates.
Additionally, please follow all safety tips and procedures and report suspicious activity
to ECU Police or local law enforcement. Reporting concerns to law enforcement officials
is a critical component of crime prevention. The ECU Police and Greenville Police
departments are committed to responding quickly and assisting you in staying safe and
secure.
If you have any questions or suggestions concerning this publication, please contact the
ECU Police Department at 252-328-6787.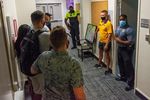 Emergency Contacts
  In the event of an emergency, please call 911.

  By downloading the LiveSafe app, you will have access to these emergency contacts
  and resources at all times in your phone. For more information, visit our LiveSafe
  webpage (https://www.ecu.edu/cs-admin/oehs/LiveSafe/index.cfm).

Contact                   Number                   Contact                     Number

ECU Police Emergency      911                      ECU Advocacy                252-328-9297
(24/7)                    252-328-6150
                                                   SafeRide                    252-328-7433
ECU Police Non-           252-328-6787
Emergency (24/7)                                   Environmental Health &      252-328-6166
                                                   Safety
ECU Police Hearing-       252-328-4827
Impaired (TDD) Line                                Prospective Health          252-744-2070

ECU Emergency             252-328-0062             ECU Rapid Access            252-744-0555
Information (Adverse
Weather)                                           Facilities Services         252-328-6776

ECU Health Sciences       252-744-5080             Parking & Transportation    252-328-6294
Information (Adverse      800-745-5181
Weather)                                           Campus Living               252-328-4663
                                                   (Residence Life,
ECU Cares                 252-737-5555             Housing, Dining, Transit)

ECU Counseling &          252-328-6661
Student Development

Student Health Services   252-328-6841

                                                                                         2

MESSAGE FROM ECU POLICE CHIEF JON BARNWELL
On behalf of the members of the ECU Police Department, I want to
thank you for your interest in our Annual Security and Fire Safety
Report. We encourage you to review the information we have made
available to you in this comprehensive report to become familiar with
many of the safety and security efforts and programs presented
across the University. You will find important information about
security policies and procedures on our campus, crime data, and
crime prevention information designed to enhance the safety of the
campus community. While no community is immune from criminal activity, the ECU Police
Department seeks to reduce or eliminate crime through the delivery of professional law
enforcement services and programs. Additionally, we will continue to partner with University
departments, local law enforcement, community groups, and other resources that have a
critical role in fostering campus safety. The ECU Police Department is dedicated to
supporting the University's educational mission and creating a safe learning environment.
The ECU Police Department's mission is to cultivate a safe learning environment through
quality professional law enforcement, emergency response readiness, crime reduction
initiatives, and community outreach/education.
 Chief's Annual Update
 Return to Face-to-Face Campus Operations
While we are all excited to return to a more traditional campus experience, this re-
acclimation will also be a learning curve for our campus community. ECUPD will assist in
the cultivation of a safe learning environment during this year of transition.
 Traffic Safety Taskforce
ECU is concerned about students' safety crossing the street in some key locations that
may be off campus. The Traffic Safety Taskforce is taking on some projects to address
these concerns. Some of these projects include the cross walk on 10th Street at Anderson
Street and 5th Street/Highway 43 at Treybrooke Apts. that includes rapid flashing
beacons.
 Accreditation
ECUPD has maintained dual law enforcement accreditation through the Commission on
Accreditation for Law Enforcement Agencies (CALEA) and the International Association
of Campus Law Enforcement Administrators (IACLEA). Our Year 4 annual review was
November 2019 and our onsite assessment took place December 2019. The ECU Police
Department was awarded its 5th CALEA recertification certificate in March of 2020. During
2020, we transitioned to the new CALEA manual (6th Edition) in our efforts to maintain
compliance with the most up-to-date professional standard in the field of law enforcement.

                                                                                          3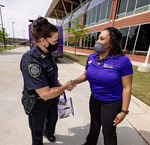 EQUAL EMPLOYMENT OPPORTUNITY NOTICE OF NONDISCRIMINATION
1. Introduction
1.1. East Carolina University ("ECU") is committed to equality of opportunity and prohibits unlawful discrimination
based on the following protected classes: race/ethnicity, color, genetic information, national origin, religion, sex
(including pregnancy and pregnancy related conditions), sexual orientation, gender identity, age, disability, political
affiliation, and veteran status (including relationship or association with a protected veteran; or Active Duty or
National Guard service) ("Protected Class").
1.2. This policy also prohibits retaliation, as defined below, against an individual for using applicable policies
responsibly. Retaliation interferes with free expression, inhibits openness that is important to the University, and
violates University policy.
1.3. Pay Transparency

1.3.1. Consistent with Executive Order 11246, as amended, ECU will not discharge or in any other manner
discriminate against employees or applicants because they have inquired about, discussed, or disclosed their own
pay or the pay of another employee or applicant. However, employees who have access to the compensation
information of other employees or applicants as a part of their essential job functions cannot disclose the pay of
other employees or applicants to individuals who do not otherwise have access to compensation information,
unless the disclosure is (a) in response to a formal complaint or charge, (b) in furtherance of an investigation,
proceeding, hearing, or action, including an investigation conducted by ECU, or (c) consistent with the ECU's legal
duty to furnish information.
1.4. This policy supersedes all other expressions of nondiscrimination provisions pertaining to all University
programs and activities and the Office for Equity and Diversity complaint resolution procedures published in any
other documents, handbooks, or manuals except those outlined in University regulations (specifically, the Resolving
Allegations of Discrimination- Interim and Title IX Compliance and Resolution Regulation).
1.5. When an individual is found to have violated this policy, sanctions up to and including termination of
employment, expulsion, and/or the issuance of a ban from University property will be imposed in an attempt to
ensure that such actions are not repeated by the individual within the University community. In determining whether
                                                                                                                     4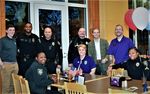 conduct violates these provisions, all relevant facts and circumstances shall be considered. Care will be exercised
in order to preserve freedoms of speech and expression, as articulated in current legal standards.
2. Coverage

2.1. This policy covers admission, readmission, access to, treatment and employment in university programs and
activities, including, but not limited to, academic admissions, financial aid, any services, and employment. This
policy applies to students, applicants, employees, visitors, volunteers and other third parties under circumstances
within the University's control.
2.2. This policy applies to all discrimination and related retaliation that occurs either on ECU property or off ECU
property if (1) the misconduct occurred in the context of an ECU program or activity or (2) if the misconduct creates
or contributes to, for a member of the University community, a learning or working environment that is hostile, as
defined in 4.2.2.
3. Affirmative Action Obligations
3.1. Pursuant to its obligation under applicable federal law, the University will take affirmative action to ensure that
applicants are employed and that employees are treated during employment without regard to their race, color,
religion, sex, sexual orientation, gender identity, or national origin and to employ and advance in employment
qualified employees and applicants who are protected veterans and individuals with disabilities at all levels of
employment.
3.2. The University will recruit, hire, train and promote persons in all job titles and ensure that all other personnel
matters and any other term, condition, or privilege of employment will continue to be administered in accordance
with this policy and without regard to University Protected Classes listed in Section 1.1 above. The University will
ensure that all employment decisions are based only on valid job requirements.
3.3. The Chancellor of ECU fully endorses and supports this policy.
3.4. The monitorial and evaluative aspects of the Equal Employment Opportunity Plan, including analysis and
reporting, are the responsibilities of the Office for Equity and Diversity. The Chancellor has appointed the Associate
Provost for Equity and Diversity to coordinate all aspects of the ECU Equal Employment Opportunity Plan and
Program.
4. Definitions

4.1. Discrimination - actions that subject individuals to unfavorable or unequal treatment based on a Protected
Class.
4.2. Harassment - a form of discrimination. Harassment is unwelcome conduct based on a Protected Class, as
defined in Section 1.1 above, which creates either quid pro quo harassment or a hostile environment, as defined
in Section 4.2.1 and Section 4.2.2, below. It also includes Sexual Harassment and Gender-Based Harassment as
those terms are defined in University Regulations (specifically, Title IX Compliance and Resolution Regulation).
4.2.1. Quid Pro Quo Harassment - submission to or rejection of such conduct is made, either explicitly or implicitly,
a term or condition of a person's employment, academic standing, or participation in any University programs and/or
activities or is used as the basis for University decisions affecting the individual.
4.2.2. Hostile Environment Harassment - A "hostile environment" exists when the conduct is sufficiently severe,
persistent, or pervasive that it unreasonably interferes with, limits, or deprives an individual from participating in or
benefitting from the University's education or employment programs and/or activities. Conduct must be deemed
severe, persistent, or pervasive from both a subjective and an objective perspective.
                                                                                                                       5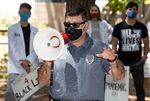 A hostile environment can be created by persistent or pervasive conduct or by a single or isolated incident, if
sufficiently severe. The perceived offensiveness of a single verbal or written expression, standing alone, is typically
not sufficient to constitute a hostile environment.
4.3. Retaliation - any act of interference, restraint, penalty, discrimination, coercion, reprisal, intimidation, threats,
or harassment against an individual for using applicable policies responsibly (including making a charge of
discrimination protected by this policy; testifying, assisting, or participating in a hearing, proceeding, review process
or investigation of discrimination; opposing an illegal act; requesting a reasonable disability or religious
accommodation; or exercising any other right protected by this policy).
5. Obligation to Provide Reasonable Accommodations
5.1. Disability Accommodations

5.1.1. In compliance with Section 503 of the Rehabilitation Act of 1973, as amended; Section 504 of the
Rehabilitation Act of 1973; the Americans with Disabilities Act of 1990, as amended; and the Vietnam Era Veterans'
Readjustment Assistance Act of 1974, as amended (VEVRAA), accommodations for individuals with disabilities
extend to student programs, employment practices, elimination of physical barriers, and special assistance to
students and employees within the university who are individuals with disabilities.
5.1.2. To request disability accommodations, please contact the Department for Disability Support Services, 138
Slay Building Greenville, NC 27858-4353 or phone (252)737-1016 voice/TTY.
5.2. Religious Accommodations
5.2.1. The University accommodates the religious observances and practices of students and employees except
where such accommodation causes undue hardship for the University. The extent of the University's obligation is
determined initially by considering statutory requirements; and any obligation of accommodation beyond that shall
be determined with consideration of business necessity, financial costs and expenses, and resulting personnel
and/or academic problems.
5.2.1.1. Accommodations for Students:
5.2.1.1.1. Students shall be allowed a minimum of two excused absences each academic year for religious
observances required by the faith of the student.
5.2.1.1.2. Students shall provide written notice to the faculty member for the affected class of their request for an
excused absence for a religious observance in a reasonable time prior to the date of the observance. If a faculty
member determines a specific minimum period of prior notice to be reasonable with regard to a class for purposes
of complying with this requirement, he or she should communicate that to the students in the class.
5.2.1.1.3. Students shall be given the opportunity to make up tests and other work missed due to such an excused
absence for a religious observance.
5.2.1.2. Accommodations for Employees:
5.2.1.2.1. Employees shall request religious accommodations from their supervisor in writing at least, if possible,
30 days in advance of the desired accommodation. The employee and supervisor should cooperate to determine
whether a reasonable accommodation can be granted. If requested, the employee should provide documentation
to support the request.
5.2.1.2.2. Supervisors may contact Human Resources Employee Relations or the Office for Equity and Diversity
for assistance with employee requests for religious accommodations.

                                                                                                                        6
5.3. Complaints Relative to Accommodations

5.3.1. Members of the University community who have concerns about the adequacy of accommodations or wishing
to file a complaint, may follow the resolution procedures outlined in University regulations (specifically, Resolving
Allegations of Discrimination - Interim). Information about filing a complaint may be obtained from the Office for
Equity and Diversity.
6. Sex Discrimination Prohibited
6.1. ECU is required by Title IX of the Education Amendments of 1972 not to discriminate on the basis of sex in its
education programs and activities.
6.2 Sexual Harassment, as defined in the Title IX Compliance and Resolution Regulation, and sexual assault,
dating and domestic violence, and stalking are all forms of sex discrimination.
6.3. Questions regarding Title IX may be addressed to Ms. LaKesha Alston Forbes, Title IX Coordinator, in the
Office for Equity and Diversity; and/or to the U.S. Department of Education's Office for Civil Rights.
6.4. The Title IX Coordinator may be reached in the Office for Equity and Diversity, Old Cafeteria Building Suite G-
406, phone (252) 328-6804, or email oed@ecu.edu.
6.5. Additional information regarding the University's obligations and procedures for responding to conduct
prohibited by Title IX may be found in University regulations (specifically, the Title IX Compliance and Resolution
Regulation).
7. Obligation to Review or Investigate Prohibited Conduct
7.1. If the Office for Equity and Diversity becomes aware of any information or concerns related to prohibited
discrimination, harassment, and/or related retaliation, the Office for Equity and Diversity will address with an
informal review or formal investigation of those concerns.
8. Office for Equity and Diversity Complaint Resolution Procedures for Formal Complaints of University
Prohibited Harassment or Discrimination and/or Related Retaliation
8.1. An individual should follow the complaint/resolution procedures outlined in University regulations (specifically,
Resolving Allegations of Discrimination - Interim) if he or she is alleging discrimination, harassment and/or related
retaliation, as defined in this policy, based on any of the following protected classes: race/ethnicity, color, genetic
information, national origin, religion, sex (including pregnancy and pregnancy related conditions and sexual
harassment and sexual violence), gender identity, sexual orientation, age, disability, political affiliation, or veteran
status. Additional investigation principles will be applied for complaints of sexual harassment and sexual violence
and are outlined in University regulations (specifically, Title IX Compliance and Resolution Regulation).
8.2. The Office for Equity and Diversity will consult with and answer questions from individuals about specific
procedural matters upon request.
9. East Carolina University Statement of Nondiscrimination

9.1. The following statement should be used in the University's academic catalogues, contracts, and applications
for admission and employment:
9.1.1. East Carolina University prohibits unlawful discrimination based on the following protected classes:
race/ethnicity, color, genetic information, national origin, religion, sex (including pregnancy and pregnancy related
conditions), sexual orientation, gender identity, age, disability, political affiliation, and veteran status.
9.2. Any flyers, brochures, posters, or advertisements concerning a University activity or event that is open to the
                                                                                                                   7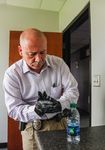 public must include the following statement:
9.2.1. Individuals requesting accommodation under the Americans with Disabilities Act (ADA) should contact the
Department for Disability Support Services at least 48 hours prior to the event at (252) 737-1016 (voice/TTY).

    ANNUAL SECURITY REPORT
Preparation of the annual security report and disclosure of crime statistics
The Annual Security Report is prepared by members of the ECU Police Department with input on policy revisions
and crime data from the Office for Equity and Diversity, Campus Living, Dean of Students, Office of Student Rights
and Responsibilities, and other Campus Security Authorities. A formal request for crime data is sent to the
Greenville Police Department, Vidant Hospital Police and other law enforcement agencies with jurisdiction over
East Carolina University non-campus properties. Crime data provided by these agencies is included in the Annual
Security and Fire Safety Report.
This report provides statistics for the previous three years concerning reported crimes that occurred on campus,
in certain off- campus buildings or property owned or controlled by East Carolina University, and on public property
on or immediately adjacent to main and Health Sciences campuses. This report also includes reference to certain
ECU policies concerning campus security, such as policies regarding sexual assault, alcohol and other drugs.
ECU distributes an e-mail notice of the availability of this Annual Security and Fire Safety Report by October 11 of
each year to every member of the University community. The notice contains a link to the Annual Security Report
and information on how to obtain a printed copy. Anyone, including prospective students and employees, may obtain
a copy of this report by contacting the ECU Police at 252-328-6787 or by visiting https://police.ecu.edu/. A link to the
current Annual Security and Fire Safety Report is also available on the ECU Police Department website, Human
Resources Job Application website, and the public section of the ECU Pirate Port.

    REPORTING CRIMES AND OTHER EMERGENCIES
The University has a number of ways for campus community members and visitors to report crimes, serious
incidents, and other emergencies to the appropriate ECU officials. Regardless of how and where you decide to
report these incidents, it is critical for the safety of the entire ECU community that you immediately report all
incidents so that University Police can investigate the situation and determine if follow-up actions are required,
including issuing a Timely Warning or Emergency Notification.

    VOLUNTARY, CONFIDENTIAL REPORTING
If crimes are not reported, little can be done to help other members of the community from becoming victims. We
encourage University community members to report crimes promptly to University Police and to participate in and
support prevention efforts. The University community will be much safer when all community members participate
in safety and security initiatives.
If you are the victim of a crime or want to report a crime of which you are aware of, but do not want to pursue action
within the University or criminal justice system, we ask that you consider filing a voluntary, confidential report.
Depending upon the circumstances of the crime you are reporting, you may be able file a report while maintaining
your confidentiality. The purpose of a confidential report is to comply with your wish to keep your personally

1
 For 2020, the Department of Education extended the deadline until 12/29/2020 due to the COVID-19 pandemic. Due to this
extension, ECU did not distribute the 2020 Annual Security Report by the regular October 1st deadline.
                                                                                                                          8
identifying information confidential, while also taking steps to ensure your safety and the safety of others. The
confidential reports allow the University to compile accurate records on the number and types of incidents occurring
on campus. Data from reports filed in this manner are included in the Annual Security and Fire Safety Report. In
limited circumstances, the department may not be able to assure confidentiality and will inform you in those cases.
Anonymous crime reporting (PDF or online survey) can be found on-line at http://www.ecu.edu/cs-
admin/police/Police-Department-AnnualSecurityReport.cfm.

 PROFESSIONAL & PASTORAL COUNSELORS
A report may be made confidentially to any counselor employed by the Center for Counseling and Student
Development on his or her official capacity and/or a person working in the role of a professional counselor.
Counselors may, when they believe it appropriate, inform the victim of procedures to report the assault to the
appropriate police department and/or the Office of Student Rights and Responsibilities. The counselor may
accompany the victim in making the report. If the student does not wish to make such a report, the student will be
told of the right to make a confidential report for statistical inclusion in the annual security report.
Crimes reported to pastoral counselors are considered confidential. A Pastoral counselor is defined by the US
Department of Education as, "A person who is associated with a religious order or denomination is recognized by that
religious order or denomination as someone who provides confidential counseling and is functioning within the
scope of that recognition as a pastoral counselor."
 REPORTING TO UNIVERSITY POLICE
We encourage all members of the University community to accurately and promptly report all crimes and other
emergencies. For emergencies, you may contact the ECU Police by dialing 911 which connects the caller to the
ECU Police Communications Center when dialed from a university telephone. Calls from other phones, including
cellular devices, will be directed to the Pitt County 911 Communications who will transfer your call to ECU
Communications. ECU Police are available 24 hours a day year- round. For non-emergencies, members of the
campus community should dial (252) 328-6787 for main campus and (252) 744-2246 for Health Sciences
Campus for assistance. The ECU Police Department is located in the Blount House at 609 E. 10th Street.
Although there are many resources available, ECU Police should be notified of any crime, whether or not an
investigation continues, to assure the University can address any and all security concerns and inform the
community if there is a significant threat to the University community.
 EMERGENCY PHONES
East Carolina University has in excess of 150 emergency telephones spread across the two campuses. The
main campus has approximately 100 of these telephones installed and the Health Sciences campus has
approximately 54. These phones are located strategically throughout campus grounds, at the entrances of the
residence halls, and in some of the administrative and academic buildings. By pressing the red button on the phone,
the user is in contact with the ECU Police Department Communications Center. The location of the emergency
phone is displayed to the telecommunicator to ensure prompt and accurate response by University Police.

 LIVESAFE MOBILE APPLICATION
In April 2016, the university deployed the ECU LiveSafe mobile safety application. This smartphone app is free to
students, faculty and staff and provides a direct connection to the ECU Police Department and other campus safety
resources. Once downloaded, users can share information, tips and safety concerns with the ECU Police and other
campus safety units via text messaging or live chat. Pictures, video and audio attachments can be sent and users
may remain anonymous or provide their location and other information. A safety map identifies the location of recent
crimes and safety locations, such as hospitals, police stations, victim services, etc. The app provides a link to

                                                                                                                       9
SafeRide and a SafeWalk feature which allows friends and family to virtually follow the user's travel through GPS-
tagged monitoring. Finally, the safety application provides a link to valuable safety information, including emergency
procedures.

 REPORTING TO OTHER CAMPUS SECURITY AUTHORITIES
While the University prefers that community members promptly report all crimes and other emergencies directly
to the ECU Police at 911 or 252-328-6150, we also recognize that some may prefer to report to other individuals
or University offices. The Clery Act recognizes certain University officials and offices as "Campus Security
Authorities (CSA)." The Act defines these individuals as an "official of an institution who has significant responsibility
for student and campus activities, including, but not limited to, student housing, student discipline and campus
judicial proceedings. An official is defined as any person who has the authority and the duty to take action or
respond to particular issues on behalf of the institution."
Persons designated by the University as CSAs include: Professional Staff in the Dean of Students Office; Campus
Living Professional Staff; Campus Living Resident Advisors; Directors and Associate Directors of Athletics,
Athletic Coaches and Assistant Coaches; Advisors to University Recognized Clubs and Organizations, Director,
Associate Directors, and Assistant Directors of the Office of Student Rights and Responsibilities, and Title IX/OED
officials. CSAs receive training regarding their responsibilities in their role as a Campus Security Authority.

                   Office                           ADDRESS                    PHONE NUMBER                 WEBSITE

           ECU Police Department                609 East Tenth Street           (252) 328-4353      http://www.ecu.edu/police/
                                                                                                     http://www.ecu.edu/cs-
              Dean of Students                    125 Umstead Hall              (252) 328-9297
                                                                                                        studentaffairs/dos/
        Office of Student Rights and        364 Wright Auditorium Annex         (252) 328-6824       http://www.ecu.edu/osrr/
              Responsibilities
               Campus Living               Suite 100 Jones Residence Hall       (252) 328-4663   http://www.ecu.edu/campusliving/
        Office for Equity and Diversity   Suite G-406 Old Cafeteria Building    (252) 328-6804       http://www.ecu.edu/oed/

                                                                                                                                    10
ABOUT UNIVERSITY POLICE
 ROLE, AUTHORITY, AND TRAINING
ECU Police protects and serves the ECU community 24 hours a day, 365 days a year. The Department is responsible
for a number of campus safety and security programs including Community Safety and Security Education, physical
security, including behavioral threat assessment and special event management.
The Department is comprised of:
     • 59 Sworn Police Officers
     • 9 Telecommunicators
     • 7 Administrative Staff
East Carolina University Police Department officers derive their authority from their appointment by the University
and their compliance with the North Carolina Criminal Justice Education and Training Standards Commission
requirement for law enforcement officers as established by the Department of Criminal Justice Services, pursuant
to Chapter 17C of the North Carolina State Code. East Carolina University police officers are sworn police officers,
empowered and mandated to enforce all federal, state, and local laws. All criminal incidents on East Carolina
University Campuses are investigated by the ECU Police Department.
All sworn police officers complete a Basic Law Enforcement Training course and re-certify annually as required
by the North Carolina Criminal Justice Education and Training Standards Division for all state and municipal
officers in North Carolina. Officers undergo 24 - 48 hours of in-service training per year. Annual topics include:
firearms training and qualification; legal update; juvenile minority sensitivity training; human trafficking awareness;
NC firearms laws: citizens and guns; blood-borne pathogens; ethics; bias-based profiling; leadership modeling
behaviors; hazardous materials; and mental illness awareness. In addition, all police officers received training on
Title IX and Sexual Assault.
 SAFETY, OUR NUMBER ONE PRIORITY
The University takes great pride in the community at East Carolina University and offers students, faculty, and staff
many advantages. This community is a great place to live, learn, work, and study; however, this does not mean
that the campus community is immune from problems that arise in other communities. With that in mind, East
Carolina University has taken progressive measures to create and maintain a reasonably safe environment on
campus.
Though the University is progressive with its policies, programs, and education, it is up to each one of us to live
with a sense of awareness and use reasonable judgment when living, working, or visiting on campus.
We encourage all ECU community members to promptly and accurately report all crimes that occur on all
University property to the ECU Police at (252) 328-6150 or immediately by dialing 911, or to the appropriate police
                                                                                                                    11
agency, even when the victim of a crime elects to or is unable to make such a report.

 WORKING RELATIONSHIP WITH LOCAL, STATE, AND FEDERAL LAW ENFORCEMENT AGENCIES
The University Police maintains a cooperative relationship with the Federal Bureau of Investigation, State Bureau
of Investigation, North Carolina State Highway Patrol, Greenville Police Department, Pitt County Sheriff's
Department, Vidant Hospital Police, and other surrounding police agencies. This includes interoperative radio
capabilities, joint training programs, special events coordination, and investigation of serious incidents.
The ECU Police Department has entered a mutual aid agreement with the City of Greenville for concurrent
jurisdiction within the city of Greenville to allow ECUPD to better support student safety both on and off campus. This
agreement allows ECU officers to investigate crimes and take enforcement action within the city of Greenville.
In addition, the ECU Police Department has Mutual Aid Agreements with local law enforcement agencies that
authorize police officers and supervisors of the participating agencies to request mutual aid for incidents based
upon a reasonable belief that such aid will enhance public and/or officer safety and efficiency. The agencies
participating in the Agreements include Pitt County Sheriff's Department, Greenville Police Department, Ayden
Police Department, Bethel Police Department, Farmville Police Department, Grifton Police Department, Newport
Police Department, Vidant Company Police Department, Simpson Police Department, Winterville Police
Department, and University Police Departments from the University of North Carolina constituent institutions.

 CRIMES INVOLVING STUDENT ORGANIZATIONS AT OFF CAMPUS LOCATIONS
ECU relies on its close working
relationships with local law enforcement
agencies to receive information about
incidents involving ECU students and
recognized student organizations, on and
off campus. In coordination with local law
enforcement agencies, especially the
Greenville Police Department, ECU Police
will actively investigate certain crimes
occurring on or near campus. If the ECU
Police Department learns of criminal
activity involving students or student
organizations, it will coordinate with the
appropriate external law enforcement
agency to forward information about the
situation to the Division of Student Affairs, as
appropriate.
ECU requires all student organizations to
abide by federal, state, and local laws, and
ECU regulations. ECU may become
involved in reviewing the off-campus
conduct of student organizations when
such conduct is determined to affect a
substantial ECU interest.

                                                                                                                     12
TIMELY WARNINGS & EMERGENCY NOTIFICATIONS - ECU ALERT
In an effort to provide timely warning to the campus community in the event that a Clery Act crime occurs within ECU's
Clery geography that, in the judgment of the Chief of ECU Police or designee, constitutes a serious or continuing
threat, a campus wide "timely warning" will be issued. The warning will be issued through the University alert
notification system to students, faculty, and staff via e-mail and/or text message subscribers. Timely warnings will
be made without delay and are issued for crimes including, but not limited to, murder and non-negligent
manslaughter, manslaughter by negligence, rape, fondling, incest, statutory rape, robbery, aggravated assault,
burglary, motor vehicle theft, and arson.
The determination whether a serious or continuing threat exists, and therefore whether a safety message should
be sent to the campus community, shall be made pursuant to the Clery Act. These factors include the nature of the
crime, the continuing danger to the campus community, and the possible risk of compromising law enforcement
efforts or the identity of the victim.
The University may also consider additional relevant factors, including but not limited to the following:
     •   If the crime reported to the ECUPD is a Clery crime
     •   If the crime was reported to have occurred on ECU's Clery Geography
     •   The duration of time between the alleged occurrence and the reporting of the incident,
     •   The relationship between the victim and the alleged perpetrator,
     •   Whether the crime represents a pattern (has occurred two or more times within a specific area or period
         of time),
     •   Whether there is a substantial risk to the physical safety or property of others,
     •   The number and location of students and employees present on campus,
 Although each case will be evaluated on an individual basis, the University may choose not to issue safety
 messages when one or more of the following factors are present.
       • A report is filed more than seven (7) days after the date of the alleged incident;
       • A report is filed anonymously, by a third party, not made in good faith, or there is insufficient information
           to determine the accuracy of the report;
       • Pertinent information has not been acquired;
       • The suspect has been apprehended or a determination has been made that the suspect has been
           removed from campus to such a geographic extent that there is no serious or ongoing threat;
       • Any other factors that the Chief of Police or designee deems appropriate for the circumstances.
In all situations that are determined to be a serious and/or continuing threat to the community and individuals, the
ECU Police Department or ECU News Services may post an alert through the ECU Alert Notification System. The
alert may be broadcast over plasma screens, text messages to subscribers, ECU Alert website
(https://alertinfo.ecu.edu/), or various other outlets. Anyone with information warranting a timely warning should report
the circumstances to the ECU Police Department, by phone @ (252) 328-6150, by activating a blue- light emergency
telephone, or in person at the ECU Police Department on main campus at 609 E. 10th Street, Greenville, NC.

The purpose of an alert is to notify the campus community of a serious incident and to provide information that
may enable community members to protect themselves from similar incidents. The University will issue alerts
whenever the following criteria are met: 1) a crime is committed; 2) the perpetrator has not been apprehended;
and 3) there is a substantial risk to the physical safety of other members of the campus community because of this
crime. ECU withholds names and other identifying information of victims from timely warnings.

                                                                                                                      13
EMERGENCY RESPONSE AND EVACUATION
                                                            PROCEDURES
                                                            EMERGENCY MANAGEMENT AT ECU
                                                            The EH&S Emergency Manager is responsible for
                                                            the Emergency Operations Plan (EOP). This plan is
                                                            designed to be an all-hazards disaster response and
                                                            emergency management plan that includes planning,
                                                            mitigation, response, and recovery actions.
                                                            Our priorities are:
                                                            •       Life safety, infrastructure integrity, and
                                                            environmental protection during an emergency
                                                            •       Coordination with university departments to
                                                            write, maintain, test, and exercise the EOP
                                                            •       Cooperation, integration, and mutual aid with
                                                            local, state, and federal planning, response, and public
                                                            safety agencies and their EOPs.
                                                             University departments are responsible for
developing evacuation plans, lockdown plans, and continuity of operations plans for their staff and areas of
responsibility. University personnel, including ECU Police, and surrounding first responder agencies participate in
emergency training on an annual basis. The training may include a full-scale exercise, table-top exercise or
training on policy and procedures and are designed to assess and evaluate the emergency plans and capabilities
of the University. Drills and exercises may be announced or unannounced.
Emergency preparedness and information on what to do in an emergency can be found on the Environmental
Health and Safety website at https://oehs.ecu.edu/. The Pirate Safety Guide is available at:
https://oehs.ecu.edu/wp-content/pv-uploads/sites/375/2019/03/16-1247-Pirate-Safety-Guide.pdf. More
information is found in the Emergency Information Desk Reference that can be accessed at
https://oehs.ecu.edu/wp-content/pv-uploads/sites/375/2019/03/Emergency-Information-Reference-Manual-2018-
FINAL-2-1.pdf. The desk reference provides emergency action guidance for students, faculty, staff, and visitors
for a variety of emergency scenarios. In an emergency it is important to remain calm and aware of surroundings,
use common sense and avoid unnecessary risks when hazards occur.
 DRILLS, EXERCISES AND TRAINING
To ensure ECU's Emergency Operations Plan remains current and actionable, the University will conduct an
emergency management exercise, at least once a year. These exercises may include tabletop drills, emergency
operations center exercises, functional exercises or full-scale emergency response exercises. The University
conducts after-action reviews of all emergency management exercises.
In conjunction with at least one emergency
management exercise each year, ECU will notify
the community of the exercise and remind the
community of the information included in the
University's publicly available information
regarding emergency procedures. The scenarios
for these exercises change from year-to-year,
and include several University departments and
off-campus emergency response agencies.

                                                                                                                 14
PROCEDURES USED TO NOTIFY THE CAMPUS COMMUNITY

In the event of a situation that poses an immediate threat to members of the campus community, the University
has various methods in place for communicating information quickly. Some or all of these methods of
communication may be activated in the event of an emergency to all or a segment of campus community. These
methods of communication include the e-mail system, text message, ECU Alert webpage messages and the
campus speaker system. The University will post important updates during critical incidents on the ECU
homepage. The University may establish a telephone call center, if warranted.

 ECU ALERT: EMERGENCY NOTIFICATION SYSTEM
ECU is committed to ensuring the campus community receives timely, accurate, and useful information in the event
of a significant emergency or dangerous situation on campus or in the local area that poses an immediate threat to
the health and safety of campus community members.
ECU utilizes the ECU Alert notification system to send mass notifications via email, text message, emergency
messages on LCD screens throughout campus, departmental VoIP phones, loud speaker system, social media
platforms, and/or the ECU webpage. ECU Alert is an emergency notification service available to students, staff,
and anyone in the University community who wants to subscribe.
Campus community members are encouraged to check the ECU homepage and ECU Alert page for updates
regarding serious events that affect campus. At least annually, ECU performs a University-wide test of the
system.
 ENROLLING IN THE UNIVERSITY'S EMERGENCY NOTIFICATION SYSTEM
All campus community members should register their mobile phone number. To register for mobile phone
emergency notifications students, faculty, and staff should go to https://alertinfo.ecu.edu/receive-ecu-alerts-for-
ecu-students-staff-and-faculty/ to register their phones. Parents or campus neighbors can go to
https://alertinfo.ecu.edu/receive-ecu-alerts-for-parents-family-members-and-our-community/ to register. Students,
faculty, and staff will be required to enter your ECU User ID and Password into the login page. By registering your
mobile phone number, you will receive an "ECU ALERT" text message when you need to be notified of a campus
emergency or serious incident.
 CONFIRMING THE EXISTENCE OF A SIGNIFICANT EMERGENCY OR DANGEROUS SITUATION AND INITIATING THE EMERGENCY NOTIFICATION
 SYSTEM
                                                                                                                        15
The ECU Police Department is primarily responsible for confirming that there is a significant emergency or
dangerous situation on campus that could cause an immediate threat to the health and safety of the members of
the campus community. There are other departments on campus that could be in a position to confirm certain types
of emergencies. Upon confirmation of an emergency situation, the Senior Ranking Police Officer on duty (or his/her
designee) will activate the initial alert on the Alert Notification System. The initial alert will be released campus- wide,
                                                    without delay; and taking into account the safety of the community.
                                                    The content of the notification will include the type, location, date
                                                    and time of the emergency situation, unless issuing a notification
                                                    will, in the professional judgment of first responders, compromise
                                                    efforts to assist a victim, or to contain, respond to, or otherwise
                                                    mitigate the emergency.

                                                   DETERMINING THE APPROPRIATE SEGMENT OR SEGMENTS OF THE CAMPUS
                                                   COMMUNITY TO RECEIVE AN EMERGENCY NOTIFICATION
                                               Once the initial alert has been sent, The Office of Environmental
                                               Health and Safety, News Services, ECU Police Department, and/
                                               or Associate Vice Chancellor for Campus Safety and Auxiliary
                                               Services will collaborate to determine the content of messages and
                                               will use some or all of the delivery options through the ECU Alert
                                               Notification System to communicate the threat to the ECU
                                               Community or to the appropriate segment of the community, if the
                                               threat is limited to a particular building or segment of the population.
                                               This will include alerting the campus community of immediate
                                               threats that have occurred and necessitate evacuation, shelter-in-
place, lockdown, or other action by students, employees, or campus visitors. This group will also determine the
content of the notification and which segment(s) of the campus community receive a notification.

 DETERMINING THE CONTENTS OF THE EMERGENCY NOTIFICATION
The University has developed a wide range of template messages addressing several different emergency
situations. The individual authorizing the alert will select the template message most appropriate to the on-going
situation and modify it to address the specifics of the present incident. In those cases where there are no pre-
determined template messages in the system, the individual authorizing the alert will develop the most succinct
message to convey the appropriate information to the community. The goal is to ensure individuals are aware of
the situation and that they know the steps to take to protect themselves and their community.
 EVACUATION PROCEDURES
In compliance with the North Carolina statewide fire code, the Office of Environmental Health & Safety conducts,
evaluates, and documents fire drills for each On-Campus Student Housing facility once a semester, including
summer semesters for those residence halls in use. The purpose of the drills is to provide staff practice in the
event there is a real fire or other evacuation emergency. Each university department or unit must develop an
evacuation plan that outlines the actions occupants must take during emergencies. Evacuation plans should be
reviewed with employees regularly and practice drills are recommended to ensure that employees are prepared

                                                                                                                         16
for real emergencies. Students, employees and
campus visitors should learn exit routes from all
buildings and evacuate immediately when a fire alarm
sounds.
      •  Know at least two evacuation routes. Look for
         illuminated exit signs.
      •  When the fire alarm sounds, you must
         evacuate. Do not use elevators.
      •  Encourage others to evacuate with you. Do
         not wait for those who refuse to leave.
      •  Go to the designated evacuation assembly
         area for the building or move at least 100
         paces away from the building, but do not cross highways unless required to do so in a safe manner.
 EVACUATION OF INDIVIDUALS WITH DISABILITIES
When assisting an individual with a disability, always ask if they will allow you to help and how you can best help
them in an emergency. During an emergency, individuals with mobility impairments should seek rescue assistance
in the nearest stairwell.
If immediate evacuation is necessary, be aware of the following considerations:
      •  If someone is seeking shelter in a stairwell, notify emergency personnel of their location.
      •  Wheelchairs have moveable parts; some are not designed to withstand stress or lifting.
      •  Lifting may be dangerous to you or them.
      •  In a life-threatening emergency, it may be necessary to remove an individual from the wheelchair. Lifting
         a person with minimal ability to move may be dangerous.
      •  Wheelchairs should not be used to descend stairwells, if at all possible.
      •  Non-ambulatory persons may have respiratory complications. Remove them from smoke or fumes
         immediately and determine their needs and preferences.
Individuals with a Visual Impairment:
      •  In case of emergency, offer to act as a sighted guide by offering your elbow to escort them to a safe place.
         As you walk, describe any obstacles.
Individuals with a Hearing Impairment:
      •  In case of emergency, write a note describing the emergency. ("Fire. Go out the rear door now!")
      •  Turn the light switch on and off to gain attention, and then indicate through gestures what is happening
         and what to do.
 SHELTER-IN-PLACE PROCEDURES
An order to shelter-in-place may originate through ECU Alert or from emergency personnel or other university
authorities. Shelter- in-place is necessary when conditions outdoors are unsafe such as during a chemical release
or severe weather. Shelter-in-place means to make a shelter of the building that you are in, and with a few
adjustments the location can be made safer and more comfortable until it is safe to go outside. There are two
different types of scenarios during which we would issue a shelter in place command: Tornado warning or severe
weather and environmental hazard.

 TORNADO WARNING OR SEVERE WEATHER
A tornado warning is issued for specific areas when a tornado has actually been sited or has been indicated on
Doppler radar. University authorities will send an ECU Alert when a tornado warning is issued for our campuses.
     •   Seek shelter immediately.
     •   Alert others to watch for severe weather. If you have personnel working outside or in modular units, advise
         them to take shelter now.
     •   Should a tornado threaten our campus, seek shelter in the lowest level of your building.
     •   Go to an inner hallway, a smaller inner room, or a closet. Keep away from all windows and exterior doors.
                                                                                                                  17
•   Remain sheltered until the weather improves or you receive an ECU Alert stating "All Clear."
     •   If outside, seek shelter in a sturdy building and follow the instructions above.
     •   Continue to monitor your email, radio, television and ECU ALERT messages at www.ecu.edu/alert.
 ENVIRONMENTAL HAZARD (TRAIN DERAILMENT OR OTHER CHEMICAL RELEASE OUTDOORS)
 Chemical, biological, or radiological contaminants may be released accidentally or intentionally into the outdoor
environment. The important thing is for you to follow instructions of University authorities and know what to do if
they advise you to shelter-in- place. "Shelter in place" means to make a shelter out of the indoor place you are
currently located or to seek a safe indoor place if you are outside. Follow these guidelines to Shelter-in-Place.
      •   If outside, seek shelter in the nearest secure building.
      •   Stop classes or work, or close business operations.
      •   Allow people outside to enter.
      •   If there are others in the building, provide for their safety by asking them to stay—not leave.
      •   Close and lock all windows, exterior doors, and any other openings to the outside. Shut down ventilation
          fans and air conditioners if possible.
      •   If you are told there is danger of explosion, close the window shades, blinds, or curtains.
      •   Select interior room(s) above the ground floor, with the fewest windows or vents. Avoid overcrowding by
          selecting several rooms if necessary.
      •   Bring everyone into the room(s). Shut and, if possible, lock the door(s).
      •   Keep listening to the radio, television or check the ECU Alert homepage until you are told all is safe or
          you are told to evacuate. University and local officials may call for evacuation in specific areas at greatest
          risk in your community.

                                                                                                                     18
ACTIVE THREATS
RUN. HIDE. FIGHT.
If you are to ever find yourself in the middle of an active shooter event, your survival may depend on whether or
not you have a plan. The plan doesn't have to be complicated. There are three things you could do that make a
difference: Run. Hide. Fight.

                                                                                                               19
SECURITY OF AND ACCESS TO UNIVERSITY FACILITIES
During non-business hours, access to all University facilities requires key or 1 Card use, if issued. Under exceptional
circumstances, the ECU Police Department may allow access. In cases of access during non-business hours, the
faculty or staff member must produce identification whereby it can be confirmed they are authorized. Deans or
Department Heads can request, in writing to the ECU Police Department, to allow access to students for academic
purposes. Access to laboratories and research areas are limited to those who are authorized access. Emergencies
may necessitate changes or alterations to building schedules.
Due to the COVID-19 guidance and restrictions, ECU buildings are open to ECU students, faculty and staff with a
valid ECU 1 Card Department service hours may vary. Be sure to check with the office you wish to visit before
attempting to visit.

 ADMINISTRATIVE BUILDINGS
University administrative buildings are generally open from 8:00 am until 5:00 pm, Monday through Friday.
 ACADEMIC BUILDINGS
Academic buildings are generally open from 7:00 am until 10:00 pm. Academic buildings are scheduled to be open
on weekends only as needed. Access to individual classrooms is limited to those enrolled in the courses meeting
there.
 UNIVERSITY LIBRARIES
Joyner Library is open to ECU students, faculty and staff with a valid ECU 1 Card during the following times.
Department service hours may vary. For more information, please see our reopening plan.
Joyner Library hours of operations are as follows:
              Sunday                  1000 am to 10:00 pm
              Monday - Thursday       8:00 am to 10:00 pm
              Friday                  8:00am to 8:00 pm
              Saturday                10:00 am – 8:00 pm.
       After 11:00 pm, only patrons with ECU 1 Card identification will be allowed entry into Joyner Library.
The regular hours for Laupus Library are from 7:30 am until 12:00 am Monday through Thursday, 7:30 am until
5:00 pm on Fridays, 9:00 am until 5:00 pm on Saturdays, and noon until midnight on Sundays.
As there are exceptions to the libraries' hours of operation, please check their websites or call them for more
information.
 MEDICAL AND DENTAL CLINICS
Medical and dental clinics are typically open from 8:00 am until 5:00 pm; however, there are medical clinics that
may be open at times outside of the normal business hours. Be sure to make an appointment with your clinic before
you visit.
 ATHLETIC & CULTURAL EVENTS
Many cultural and athletic events held in University facilities are open to the public, but may be cancelled or may
not have in-person attendance due to COVID-19.
 SPECIAL CONSIDERATIONS FOR RESIDENCE HALL ACCESS
Residence Halls are secured 24 hours a day and all have security surveillance cameras that can be monitored in
the ECU Police Department or within the offices of Campus Living. Upon check- in, residents are issued a key fob
for entry to the exterior doors and a room key. When a resident terminates the Campus Living Contract and moves
off campus, his or her keys/key fob must be returned to the Neighborhood Service Office within 24 hours. All

                                                                                                                    20