Islam and Muslims on UK University Campuses: perceptions and challenges - SOAS ...
Page content transcription
If your browser does not render page correctly, please read the page content below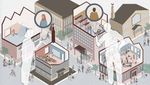 Islam and Muslims on
UK University Campuses:
perceptions and challenges
Mathew Guest
Alison Scott-Baumann / Sariya Cheruvallil-Contractor / Shuruq Naguib / Aisha Phoenix / Yenn Lee / Tarek Al-Baghal

                                                                                                 FINDINGS           1

Acknowledgements
This report is the first team publication emerging from the       and abroad. We are especially grateful to the following
'Re/presenting Islam on campus' research project, funded          individuals, whose invaluable support has enabled
by the Arts and Humanities Research Council and the               us to present our emerging findings and learn from
Economic and Social Research Council 2015-2018                    the research of others: Sugra Ahmed, Dr Anicee van
(AH/M00841X/1). The companion document is our                     Engeland, Professor Sophie Gilliat-Ray, Professor
monograph Islam on Campus: Contested Identities                   Hugh Goddard, Professor Jon Hoover, Tom Lea, Lord
and the Cultures of Higher Education in Britain (to be            Macdonald, Professor Kate Maguire, Dr Mohammed
published by Oxford University Press in September 2020).          Mesbahi, Professor Jorgen Nielsen, Professor Oliver
                                                                  Scharbrodt, Dr Yafa Shanneik, Professor Ataullah
Both documents stand independently, yet are best                  Siddiqui, and Professor Jacqueline Stevenson.
understood and used as complementary to each
other. The report includes far more analysis of our               Many individuals have given generously of their time and
national survey of students, and addresses policy                 we thank them for their influential input in different ways.
recommendations more directly; the book includes a more           Special thanks go to Kareem Darwish, who was the project
multi-faceted account of our findings, covering a wider           manager, and PositiveNegatives, the company who turned
range of themes in much more depth. We are extremely              our research findings into a wonderful animation and
grateful to these two research councils for supporting            supported us with co-creation of materials and training
this work: the grant has made it possible for us to collect,      for diversity, working closely with our colleagues
analyse and curate the two largest set sets available on          Dr Alyaa Ebbiary, Safiyya Dhorat and Hasan Pandor.
this topic in England, Northern Ireland, Scotland and
Wales at the time of writing.                                     Above all we thank Dr Tarek Al Baghal (Essex University)
                                                                  and Dr Yenn Lee (SOAS) for invaluable guidance in
The project was hosted at SOAS and we usually met there           quantitative and qualitative analyses respectively. They
for our regular team meetings and data analysis workshops.        helped us to understand and analyse the complexity, range
We thank SOAS for warm hospitality. We thank also the             and richness of our data sets, and they engaged fully with
six case study sites for their support and understanding.         the wider picture of our research intentions and concerns.
Our sincere thanks go to these universities and Islamic
colleges for their welcome during these three years, and          Finally, and most significantly, we each wish to thank our
beyond. We have been supported by many individuals and            families, who have stood by us during an intense five years
organisations, without whom this research would have              and who never doubted that we would develop a final
been impossible. Many remain anonymous: university staff,         product worth waiting for.
students, policy makers and administrators, each of whom
gave their time in order to share their experiences and           Authors:
contribute to new knowledge about these complex matters.          Professor Mathew Guest (Durham University)
We thank them for their trust in us. We thank YouthSight          Professor Alison Scott-Baumann, PI
for conducting the survey we developed and SOAS and               (SOAS, University of London)
Durham University for funding it. We thank Simon Ford of          Dr Sariya Cheruvallil-Contractor (Coventry University)
f22design.com for his excellent design work.                      Dr Shuruq Naguib (Lancaster University)
                                                                  Dr Aisha Phoenix (SOAS, University of London)
We thank our Advisory Board who guided us skilfully and
compassionately. The group comprised: Professor Kristin           For enquiries, email:
Aune, Dr Lisa Bernasek, Dr Ali-Reza Bhojani, Robert Cohen,        Professor Mathew Guest: m.j.guest@durham.ac.uk
Dr Youssef Himmat, Saleha Islam, Robin Richardson, Dr Yafa        Professor Alison Scott-Baumann: as150@soas.ac.uk
Shanneik and Michael Wakelin. They advised us on a range
of issues and challenges and generously made themselves           To cite this report:
available to talk and advise between meetings.                    Guest, M., Scott-Baumann, A., Cheruvallil-Contractor,
                                                                  S., Naguib, S., Phoenix, A., Lee, Y. and Al Baghal, T.
During the evolution of the project we wanted                     (2020) Islam and Muslims on UK University Campuses:
to engage with colleagues and with the wider                      Perceptions and Challenges. Durham: Durham University,
communities both on and off campus: we delivered                  London: SOAS, Coventry: Coventry University and
lectures, seminars and workshops around the country               Lancaster: Lancaster University.

                                       Cover and other illustrations used with permission from PositiveNegatives.
                                       Illustration by Sabba Khan. Published under a Creative Commons license.
                                       For more true stories, drawn from life, visit www.positivenegatives.org
2        FINDINGS
Contents

Foreword                                                               4

1. Executive Summary                                                   5

2. Context: Islam and Muslims in UK University Contexts                8

3. Methods                                                             11

4. What is the Religious Profile of the Student Population?            15

5. How do Students View Religion on Campus?                            19

6. How do Students View Islam and Muslims?                            25

7. Students' Knowledge about Religion and Islam                       30

8. The Precarious Status of Islam on Campus: Security and Suspicion   40

9. Emerging Challenges: Empowerment, Respect and Knowledge            54

10. Conclusions                                                        61

Appendix: Demographics of the Survey Sample                           63

References                                                            66

                                                                      CONTENTS   3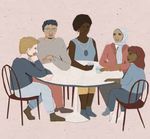 Foreword
In the first two decades of the 21st Century, Muslims                    This was the context in which Re/presenting Islam on
have become the principal focus of racial and religious                  Campus, a major research project led by Professor Alison
discrimination in the UK. The years since 9/11 have seen a               Scott-Baumann, with Professor Mathew Guest, Dr Shuruq
persistent association of Islam with terrorism, exacerbated              Naguib, Dr Sariya Cheruvallil-Contractor and Dr Aisha
by the 7/7 bombings in London and subsequent attacks,                    Phoenix, was undertaken between 2015 and 2018. We felt
and a growing Islamophobia has been driven by fear,                      that the developments described above called urgently for a
suspicion and prejudice. Grassroots discrimination                       fresh examination of how ideas about Islam and perceptions
echoes the racism of the 1970s and 80s. However, this                    of Muslims emerge in universities within the United Kingdom.
time, it is reinforced by a series of government policies                Much has been said and published about Islam, Muslims
that address so-called 'radicalisation'. These claim to be               and universities, but very little of it has drawn on reliable
wide-ranging but nevertheless increase the stigmatisation                evidence that is representative of the HE sector.
of Muslims as narrow-minded, culturally alien and prone to
violence, and have been recently identified as negatively                This report offers the first cross-sector examination of how
impacting civic space, human rights and fundamental                      Muslims are viewed, treated and subjected to processes
freedoms (OHCHR, 2019).                                                  of inclusion and exclusion within UK universities; it also
                                                                         examines how Muslims themselves view life on UK
A potential force against this rising trend of Islamophobia              campuses. It focuses on their experiences of university and
has been universities. Higher Education in the UK has                    on how they are viewed by non-Muslim students. We show
a long tradition of promoting critical thinking, ethical                 clearly that the status of Islam within the UK's universities is
responsibility and political empowerment. UK universities                framed not just by the experiences of Muslims themselves,
have also been significant champions of the ethnic,                      but also by the ways in which Muslims are perceived and
cultural and religious diversity that has increasingly                   treated by their peers. Within the context of the coronavirus
characterised British life in recent decades. University                 pandemic, and its disproportionate impact on black and
campuses are typically diverse places, and the                           minority ethnic individuals, along with the persistent
experiences of community fostered there can often be                     racism highlighted by Black Lives Matter, the injustices
much more integrated and inclusive than many of Britain's                experienced by minority groups have become even more
towns and cities. Unsurprisingly then, many young adults                 apparent, such as the experiences of British Muslim NHS
who make up the bulk of university students tend to be                   doctors, nurses and carers. Our evidence explains how
more open-minded about, and more comfortable with,                       unequal treatment can stigmatise individuals and groups.
cultural diversity than the general population, a pattern
reaffirmed by this report.                                               Our research has revealed much harmony and good
                                                                         practice, some excellent Islamic Studies teaching and
Despite this image of university life as a haven of                      warm, sincere interfaith initiatives. However, we also
progressive thinking, universities' capacity to provide a                found a great deal of misinformation and misunderstanding.
welcome place for Muslims has, in recent years, been                     Living in an age of 'post-truth', 'fake news' and an increasing
called into question. The UK government's Prevent                        dependence on social media as an arena for political
Strategy, reinforced by the 2015 Counter Terrorism                       engagement, the risks of misrepresentation are arguably
and Security Act, has made it mandatory for all public                   more serious than ever before. The case for evidence-based
bodies, including universities, to attend to the risk of                 policy making is therefore especially urgent. We believe this
'radicalisation'. As the research included in this report                report will serve as a helpful contribution to this process, not
clearly shows, this has worrying consequences for                        least in illuminating patterns of prejudice and in its practical
Muslims and many other young people within the higher                    proposals for change, which build on the considerable
education sector.                                                        strengths already represented across the HE sector.

1.	A more substantial treatment of the findings emerging from this project will appear in Scott-Baumann et al, Islam on Campus:
    Contested Identities and the Cultures of Higher Education in Britain, to be published by Oxford University Press in 2020.

4        FOREWORD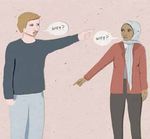 1. Executive Summary
1. ISLAM AND ISLAMOPHOBIA ON CAMPUS                                   2. SOCIAL AND RELIGIOUS COHESION
                                                                      ON CAMPUS
1.1 Most students view Muslims in a generally positive way,
recognising their positive contribution to British society            2.1 The vast majority of students agree that the
and moral integrity; however, a minority remain ambivalent            experience of university encourages respect and
about Islam as a religious tradition, and have negative views         mutual understanding among people who have different
that resonate with stereotypical representations of Islam as          perspectives on life. Correspondingly, non-Muslim
intolerant of outsiders and discriminating against women.             students indicate that they have learnt much from
                                                                      working with and befriending Muslim students, and
1.2 Muslim students are more likely than Christian students to        value those experiences.
see their religion as core to their identity; they are also more
likely than Christian students to see the purpose of universities     2.3 Students see personal interfaith contact as an effective
and the values of faith as compatible, with a quarter saying          antidote to discriminatory sources of information on Islam
they have become more religious since they started university.        such as found in some elements of the mass media.

1.3 While the majority of students view universities as benign        2.4 Despite widespread positive orientations towards
institutions that encourage respect for those of different cultural   Islam and interfaith relations, we also found clear
backgrounds, Muslim students, both male and female, often             evidence of unconscious bias, casual racism and explicit
have a different experience; for some, their clothing and general     discrimination on some university campuses.
appearance appears to make them objects of suspicion.
                                                                      2.5 Muslim students are keenly aware of their minority
1.4 Much of the discrimination and prejudice experienced              status and of the vulnerabilities that come with it. It
by Muslims on university campuses is shaped by distinctive            is unsurprising, therefore, that they are more likely
assumptions about Muslim men and Muslim women.                        than Christian or non-religious students to see anti-
University management and teaching staff are not always               discrimination measures as more important than
aware of the gendered experiences of Muslims on campus.               unlimited freedom of expression.

   Recommendations:                                                      Recommendations:

   1a. Universities need to foster greater                               2a. University managers should prioritise
   awareness among staff and students about                              consultation with students in building
   Islamophobia: its expression, flawed bases and                        programmes intended to promote
   real consequences for Muslim communities.                             understanding and respect of religious
   Universities could begin to address this issue                        and cultural differences.
   by integrating consideration of overt and less
   obvious forms of Islamophobia into training                           2b. Inter-faith activities are important as sources
   about unconscious bias for staff and students.                        of campus cohesion, especially within religiously
                                                                         and culturally diverse contexts. Organisers need
   1b. University complaints procedures must                             to be mindful of how practical decisions (e.g.
   make it very clear that those concerned                               concerning representation on discussion panels
   about Islamophobia and associated forms of                            or use of language in promotional material) may
   discrimination or harassment can raise issues                         inadvertently reaffirm shared stereotypes about
   with confidence and that they will be listened                        different faith traditions.
   to and supported.
                                                                         2c. There should be Muslim student and staff
   1c. Universities' commitment to equality must                         representation on university equality and diversity
   include explicit recognition of discrimination                        committees and at chaplaincies wherever
   based on religious visibility, which takes                            possible, as well as increased consultation with
   different forms when directed at men                                  Muslims about faith-based provision, e.g.
   and women.                                                            prayer spaces and dietary requirements.

                                                                                               EXECUTIVE SUMMARY                 5
3. RADICALISATION AND FREE SPEECH                               Recommendations:
ON CAMPUS
                                                                3a. As a feature of university life that appears
3.1 'Radicalisation' is commonly understood by university       to have a material impact on the maintenance
students and staff to refer to Islam; they also associate the   of civil liberties, students and staff should
UK government's Prevent Strategy first and foremost with        be consulted about Prevent and about the
Islamic extremism.                                              ways in which it is being implemented at
                                                                their university.
3.2 Staff and students across a range of religions and
beliefs expressed concern about Prevent, particularly the       3b. Clear expert guidance must be available
dangers of reinforcing negative stereotypes of Muslims          to protect freedom of expression in a way
and encouraging a culture of mutual surveillance on             that takes account of context and subject
university campuses.                                            matter e.g. differences between legality and
                                                                offensiveness.
3.3 Among the majority of students, Prevent has only
limited visibility within their experience of university.       3c. Freedom of expression, while core to
Among those students who are familiar with Prevent,             university life, does not occur in a vacuum,
learning about it via their university is strongly associated   nor within a context in which all groups are
with viewing Prevent as damaging to university life.            treated equally. In light of the heightened
                                                                vulnerability of Muslims as a minority, we
3.4 A significant proportion of those students who              recommend free and frank debate about
claimed no awareness of Prevent nevertheless expressed          religion be encouraged, but alongside the
a view on it; many said they agreed that it was essential       principle of mutual respect. Securing freedom
to university life; this reinforces qualitative findings        of speech within universities requires that all
suggesting issues of counter-terrorism elicit strong views      groups feel free and safe to speak from their
even when respondents acknowledge limited direct                own perspective and are confident that they
knowledge or awareness of the issues.                           will be heard.

3.5 Among students, belief that radicalisation is a problem     3d. We recommend that universities re-affirm
across UK universities and agreement that Prevent is            their existing strengths in critical thinking to
essential in tackling it are both strongly associated with      encourage open debate about all forms of
negative views of Islam and Muslims. In the light of this       ideology – political and religious – especially
it must be asked whether government policy on counter-          when relevant to current systems of national
terrorism is helping to maintain negative stereotypes of        and international governance. Moreover, we
Islam and Muslims and to encourage Islamophobia.                recommend that Prevent, if deployed within
                                                                universities, be done so openly, critically and
3.6 Prevent appears to have the effect of discouraging          with sensitivity to local circumstances. It is
free speech within universities. Students and staff tend        our contention that this would enrich interfaith
to self-censor their discussions to avoid becoming the          dialogue, university education, and social
object of suspicion and are sometimes discouraged from          cohesion in campus contexts.
exploring, researching or teaching about Islam, especially
when linked to terrorism, fundamentalism or military
conflict. Therefore, Prevent has the doubly damaging
effect of sustaining negative stereotypes and disabling
the mechanisms universities have for subjecting such
stereotypes to critical scrutiny.

6        EXECUTIVE SUMMARY
4. KNOWLEDGE AND EDUCATION                                   Recommendations:

4.1 More than half of all students acknowledge having a      4a. Islamic Studies should continue to be
limited, little or no knowledge of Islam. When asked where   developed in dialogue with a range of other
they get their knowledge from, friends and family, school    disciplines, fostering reflexivity and a criticality
and the media are especially significant.                    that takes matters of faith seriously, while
                                                             engaging with a decolonising discourse in
4.2 Where students get their knowledge makes a               Higher Education.
difference to the opinions they form about Islam. It is
those who draw most on media and university who affirm       4b. Islamic Studies as a broad subject area
the highest levels of agreement with negative statements     would benefit from critical and respectful
about Islam and Muslims. The influence of the university     dialogue as well as collaboration between
experience on the formation of student attitudes therefore   scholars of Islam based in different institutional
demands closer attention.                                    contexts, including Islamic colleges. University-
                                                             based study of Islam will be strengthened by
4.3 Islamic Studies broadly defined constitutes a cross-     taking seriously the breadth of experience
disciplinary endeavour that occupies a variety of academic   and knowledge represented by these
fields and adopts a variety of approaches to the study       specialist institutions.
of Islam. However, some of these essentialize Islam
and Muslims, resulting in a presentation of both that is     4c. Women academics in Islamic Studies
reductive, simplistic and ill-equipped to address wider      need support to prosper, through reciprocal
patterns of stereotyping and prejudice.                      mentoring and career guidance, and effective
                                                             Equality, Diversity and Inclusion policies that
4.4 Islamic Studies is a male-dominated discipline: the      recognise the distinctive challenges they face.
majority of academics in this area are male and their work
is referenced more than that of women academics.             4d. Islamic colleges should be invited to
                                                             support mainstream universities in improving
4.5 Those teaching Islamic Studies at universities           understanding of Islam and Muslims among
and private Islamic colleges have the expertise and          staff and students.
the willingness to strengthen, expand and enrich the
study of Islam and can help address and minimise
misunderstandings about Islam, but this expertise is
underused within the HE sector.

                                                                                  EXECUTIVE SUMMARY                 7
2. Context: Islam and Muslims
    in UK Universities
There are more than 230,000 Muslims studying at                           of universities to shape social values, both within and
UK universities, around 8-9% of the total student                         outside of the classroom. Ideas associated with religion in
population.2 They are distributed across the 140 or                       general – and Islam in particular – are especially revealing
so higher education institutions in the UK, studying a                    in this respect, because they illuminate the extent to which
variety of subjects. Most are home students – British                     universities embody values frequently claimed to be at
Muslims – although a small proportion – around 1 in 10                    the heart of their purpose, not least critical thinking and
– are from elsewhere in the world. Given the number of                    cultural inclusivity. The ways in which universities treat
Muslim citizens within the UK today – roughly 5% of the                   Islam as an idea, and Muslims as a religious minority, shed
total population3 – this means they are somewhat over-                    light on how successful they are in achieving some of their
represented within universities, a fact that is unsurprising              principal goals.
given the relatively lower average age of the Muslim
population.4 With further inward migration, international                 Recent research has highlighted a diversity of orientations
student recruitment and expansion of British Muslim                       to religion across UK universities (e.g. Aune and
families, we can expect the number of Muslim students                     Stevenson 2017; Guest et al 2013; Weller et al 2011).
to grow. They are already the second largest religious                    Some of this is long established: the Christian tradition
constituency after Christians, but arguably have a much                   embedded in the life of many older, elite institutions
more visible profile. Indeed, recent changes in the ways                  (especially Oxbridge) is starkly contrasted with the
Muslims are viewed in the UK generally, and in higher                     inner-city red brick universities like Manchester, Bristol
education in particular, demand that their status and                     and Leeds, which were founded in partial response to
experience within the university sector be scrutinised with               the needs of the industrial age, some on an explicitly
a fresh perspective.                                                      secular basis. The presence of chapels and chaplains
                                                                          in universities has mirrored the residue of a British
This report is based on research undertaken as part of                    Christianity that is gradually fading from the cultural
the Re/presenting Islam on Campus project (2015-18),                      landscape, and some newer universities include barely
which explored how Islam is understood and experienced                    any acknowledgement of religion within their institutional
on UK higher education campuses, and which was driven                     structures or academic programmes. But as the
by a desire to understand the status of Islam and Muslims                 secularisation of the academy gathered momentum over
in a climate of increasing Islamophobia. In this sense it is              the course of the 20th century, apparently leaving only
about the drivers of prejudice and the social forces that                 vestiges of Christianity in the architectural and ceremonial
contest it. It is also about asking what kinds of places                  traditions of a few older universities, a different trend also
universities are. Our research takes seriously the capacity               emerged, driven by several important factors.

2.	This is an estimate, based on a combination of figures drawn from the Higher Education Statistics Agency (HESA) and our own national
   survey. According to HESA, during the 2016-17 academic year, there were 2,729,530 students at universities across the UK. Our own
   project survey, conducted during the same academic year, found 8.9% of students self-identify as Muslim (based on data weighted
   according to external measures drawn from the Office for National Statistics). Figures gathered together by Advance-HE, covering a large
   portion of the HE sector during the same year, produced a figure of 8.43%. In acknowledgement that our own figure may be slightly inflated
   by self-selection bias, we have compromised at a figure closer to the Advance-HE measure: 8.5%. 8.5% of 2,729,530 is 232,010.
3.	According to figures collected by the 2011 Census of England and Wales, the 2011 Scottish Census, and the 2011 Census in
   Northern Ireland, there were 2,786,635 Muslims living in the UK, or 4.4% of the overall population. See https://www.ons.gov.uk/
   peoplepopulationandcommunity/culturalidentity/religion/articles/religioninenglandandwales2011/2012-12-11 (England and Wales);
   https://www2.gov.scot/Topics/People/Equality/Equalities/DataGrid/Religion/RelPopMig (Scotland); and http://www.ninis2.nisra.gov.
   uk/public/Theme.aspx?themeNumber=136&themeName = Census%202011 (Northern Ireland) [accessed 8/1/19]
4.	According to figures collected by the 2011 Census of England and Wales, the age profile of the Muslim population is both
   younger than the overall population and younger than that of all other religious groups and those of 'no religion'. 48.4% of Muslims
   were aged 24 and under, compared with a total population figure of 30.7%, while only 4% were over 65, compared with 16.5%
   of the total population of England and Wales. Comparisons with 2001 census data demonstrate that the Muslim population is
   also getting younger over time. See https://www.ons.gov.uk/peoplepopulationandcommunity/culturalidentity/religion/articles/
   fullstorywhatdoesthecensustellusaboutreligionin2011/2013-05-16 [accessed 30/1/19]

8         CONTEXT: ISLAM AND MUSLIMS IN UK UNIVERSITIES
Patterns of immigration since the Second World War,               The wider context of rising Islamophobia
especially from the Indian subcontinent, increased the
religious diversity of the UK population, and as migrating        Islamophobia is commonly understood to be a form of
families became established and more economically                 intolerance and discrimination motivated by fear, mistrust
mobile, so their children and grandchildren sought                or hatred of Islam and Muslims (or those believed to be
opportunities in higher education. By the 1980s,                  Muslims) because of their Muslim identity (or perceived
government cuts left universities with a greater incentive        Muslim identity). It has been strongly associated in some
to recruit students from elsewhere in the world, who              discussions with forms of racism, being apparently
would pay higher, international tuition fees, a trend             influenced in many cases by prejudice based on skin
accelerated with the further marketisation of higher              colour, clothing or other visible markers of difference
education in subsequent years. These demographic shifts           (APPG on British Muslims 2018; Runnymede Trust,
in the student population meant universities were faced           2017). Many sources report an increase in Islamophobia
with the need to serve a constituency for whom religion           in Britain in recent years, linked to a heightened fear of
was more important than it was thought to be for the pre-         and hostility to Muslims since 9/11, and particularly the
existing student body. After the turn of the 21st century,        London bombings on 7/7 (Doward and Hinsliff 2004;
the value of religious inclusivity was reinforced with new        Kundnani 2006). Reviewing a series of public opinion
legislation. The Equality Act (2010) named 'religion              polls between 1988 and 2006, Clive Field detects
and belief' as one of nine 'protected characteristics':           this as a pattern before 2001, but one that has been
identity markers protected from discrimination. Legally           heightened in recent years in response to a series of
obliged to ensure religious people were not discriminated         terrorist attacks – some on British soil – attributed to
against, and hence appropriately provided for, student            Islamic extremists. For example, the proportion of the
support at universities (including chaplaincy) has seen           population viewing all or most Muslims as terrorists or
an extension of provision to take account of these                terrorist sympathisers doubled – to around 1 in 5 – in the
needs (Aune et al 2019). In a somewhat less benign                two years following the events of 7/7. (Field 2007: 465)
vein, the Counter Terrorism and Security Act (2015)               This period has also coincided with a rise in support for
introduced a requirement that all public bodies have              far-right campaign groups who present themselves as
'due regard to the need to prevent people from being              defending 'British values' against a dangerous Muslim
drawn into terrorism.'5 Widespread alarm about radical            community who are intolerant of outsiders, oppressive
Islam – especially in the wake of the 7/7 attacks and             towards women and inclined towards religious fanaticism
subsequent crimes committed by men and women acting               (Busher 2015). This tendency to differentiate 'Islam' from
in the name of Islam – has meant compliance with the              'British values' has been reinforced in recent legislation
government's counter-radicalisation 'Prevent' strategy            and policy documents (Richardson 2015). For example,
has focused disproportionately on Muslims (Busher et              the revised (2011) Prevent Strategy defines 'extremism'
al 2017; Holmwood and O'Toole 2018). The fact that a              as 'the active opposition to fundamental British values'.
small number of these perpetrators have been existing             Given the common association of 'extremism' with Muslim
or former university students has been used to justify the        terrorists in the public imagination, it is not difficult to see
heightened scrutiny of Islam within university contexts.          how this might reinforce the messages promoted by far
                                                                  right groups that oppose Islam by presenting Muslims as
                                                                  outside of the norms of British culture as they see it.

5.	See https://www.legislation.gov.uk/ukdsi/2015/9780111133309/pdfs/ukdsiod_9780111133309_en.pdf (accessed 21/5/20)

                                                         CONTEXT: ISLAM AND MUSLIMS IN UK UNIVERSITIES                           9
Religion on campus: from irrelevance to risk                    Muslims who are unfairly judged and stereotyped, and it
                                                                is a problem for universities, whose reputation for open,
Within this context, religion within universities has           critical thinking and cultural inclusivity has been thrown
undergone a shift, from being perceived by many as an           into crisis. If the alarmist rhetoric is to be believed, not only
irrelevance or oddity to being perceived as an object           do we have a national problem with radical Islam; we also
of risk. And as government and media rhetoric has               have universities that are incapable of calling out flawed
heightened perceptions of an 'enemy within', reinforcing        thinking and no longer provide students with the critical
a narrative of suspicion about British Muslims and the          tools to challenge prejudice and misinformation.
religion they follow, so universities have become prime
sites for a new securitisation of religion and its regulation   It is these patterns, and their impact on the lives of Muslim
within public spaces. Our research revealed strong              students, that are our concern in this report. How is
evidence of positive interfaith relations and understanding     Islam and how are Muslims perceived within universities?
across campuses, especially among students. However,            And how do universities provide environments in which
there is also evidence that the increasing Islamophobia         prevalent assumptions or stereotypes can be expressed,
found in wider British culture is also present and pervasive    reinforced or challenged? In order to focus our enquiry,
on campus, as observed in a recent report on Muslim             we chose three of the perceived contrasts that are
Students in Higher Education (Stevenson, 2018). The             most often associated with Islam among non-Muslims,
report highlights that Muslim students experience a range       particularly within claims that Muslims fall outside of the
of offences on campus, which often go unacknowledged            norms of British society. These have been translated
and unchallenged. As a result, university campuses can          into three main themes, linked to three stereotypical
be hostile environments for Muslim students, especially         portrayals of Islam. These themes are radicalisation (the
those with visible religious identities.                        presumption of a propensity to violence); inter-religious
                                                                relations (the presumption of intolerance towards non-
Attempts to monitor the behaviour of Muslims on                 Muslims); and gender (the presumption of misogyny
UK campuses – both by government agencies and                   and gender-based oppression). Our aim has been to
by university management – have included some                   explore how expressions of prejudice are rooted in
interventions that reinforce a general perception that          perceptions of national identity, which in turn are used
freedom of speech and freedom of religion are being             to justify acts of exclusion. In very simple terms, how are
infringed. The banning of particular speakers from              Muslims constructed as a homogenous group, one often
university campuses, the modification of teaching content,      defined in contrast to 'British culture', and then, once
and interventions into the activity of student societies,       falsely identified as such, how are emerging prejudices
all on the grounds of the Prevent guidelines, exacerbate        handled within university contexts? More positively, what
frustrations among those who wish to preserve the               do successful attempts to contest such claims look like?
university as a space for free and frank debate, and            When is higher education most effective at combatting
those who feel they cannot fully engage with campus             them? We pick up this issue in our final section, which
life because of their faith or beliefs (Scott-Baumann and       includes recommendations that might be taken up by the
Perfect 2020).                                                  Higher Education sector.

Much of the ensuing – often heated – public debate
about freedom of speech and campus life is marred by
alarmist, unsubstantiated claims, and by popular prejudice
stoked by tabloid newspapers and social media. The
interventions of politicians have rarely been balanced or
informed by strong evidence either, often reinforcing a
moral panic that presents Muslims as nascent terrorists
and university campuses as sites for their radicalisation.
This situation is doubly problematic: it is a problem for

10       CONTEXT: ISLAM AND MUSLIMS IN UK UNIVERSITIES
3. Methods
The Re/presenting Islam on Campus project was based                      statistical consultant Dr Tarek Al Baghal. It was trialled
on two phases of data collection during the academic                     within two pilot study focus groups of students at two
year 2016-17: one qualitative and case study based, and                  very different universities (neither of which was used as
one based on a national questionnaire survey. Interviews                 a case study in the larger project). In the main survey,
and focus groups were held with 253 staff and students                   Muslim students were deliberately over-sampled (N =200)
at HE institutions across the UK. These included 4 very                  in order to ensure a large enough subgroup to allow
different universities in very different environments, and 2             meaningful statistical analysis. Most of the questions
Muslim colleges, which offer degree programmes within                    featured in the questionnaire were multi-choice, in order to
an institutional context with an Islamic character. Our                  ensure comparability with related studies and facilitate a
aim was to offer an evidence-based portrait that took                    statistical analysis of a national picture of student life.
account of the breadth of Higher Education within the UK,
particularly as this influences the experiences of Muslim                This survey data provides us with the first nation-wide
students. This breadth was then reinforced with a national               picture of how Muslims experience UK university life and
questionnaire survey, completed by 2,022 students                        how their non-Muslim peers view them. Its scale allows
attending 132 universities across England, Wales,                        us to make claims that encompass the entire HE sector
Scotland and Northern Ireland.                                           and its representativeness means we can have some
                                                                         confidence that its status as an evidence base is strong.
                                                                         However, working at a national level has its limitations;
The student survey                                                       important localised variations can be missed and there are
                                                                         certain kinds of questions that are simply not answerable
We commissioned a national survey of more than 2,000                     using survey evidence. We can find out how many Muslim
(N =2,022) students, their distribution across 132 of                    students live away from home during university term time,
the UK's registered universities ensuring a spread that                  for example, but we cannot easily identify why this might
covers the variety of the student experience in the UK.                  be the case. The first question is a matter of fact and is
The survey was administered by the independent survey                    uncontroversial and not especially sensitive. The second
company YouthSight, which specialises in professional                    may evoke issues of gender roles, family relationships,
data collection on issues concerning the lives of young                  or economic dependency that individuals may, quite
people. The survey was administered in June-July 2017,                   understandably, not wish to disclose. They also might feel
making use of a quota sampling system in order to ensure                 that this issue is impossible to reduce to a single factor
a response that was representative of the larger student                 or set of factors, and so is not amenable to questionnaire
population in terms of degree level, gender, ethnic                      responses that request a tick in a convenient box. In
diversity and university type. In framing this process,                  order to get answers to such questions, we need to use
we used known distributions of student demographics                      different research methods.
obtained from the Higher Education Statistics Agency
(HESA). Survey data were also weighted after collection
to correct for any outstanding imbalance in the sample.6                 Interviews and focus groups

The responding sample includes undergraduates and                        It is for this reason that, at certain points in this report, we
postgraduate students; home, EU and international                        turn away from our survey findings and instead appeal to
students. Each respondent completed an online                            our qualitative data for insight. This was collected during
questionnaire and did so anonymously. They answered                      the 2016-17 academic year via extended one-to-one
questions about their attitudes towards university life,                 interviews and focus groups with 253 staff and students
free speech, the purpose of higher education, religion                   at six higher education institutions. The resulting 140
in general and Islam in particular, and were asked about                 hours of recorded conversations were fully transcribed
their own identities, including in terms of gender, ethnicity            and analysed for dominant themes and patterns. In order
and religion. The questionnaire was developed by the                     to collect these data, each case study institution was
project team, in consultation with Youthsight and our                    visited for a period of two weeks by two members of the

6.	See the appendix for more details on how the survey sample reflects demographic patterns in the national student population.

                                                                                                                   METHODS             11
project team, who undertook participant observation at a                  on each campus. Second, in addition to four diverse
range of events and meetings at which the status of Islam                 universities, we conducted research at two HE colleges
and Muslims was especially pertinent.                                     of a Muslim character. This enabled us to capture the
                                                                          experiences of those working and studying at specialist
The six case studies represent a range of universities                    institutions oriented towards the study of Islam and
and colleges that broadly mirror the variety across the                   organised around the needs of Muslim students. These
UK HE sector, taking into account institutional history,                  colleges also included aspects of the study of Islam as an
subject coverage, geographical location and differential                  academic endeavour not represented within mainstream
presence of Islam as a feature of academic programmes                     universities, and so enabled us to piece together a more
and Muslims as a constituency of the campus population.                   comprehensive picture of academic provision in this field.
To this limited extent, the case studies represent the wider
sector. In order to gather rich data on the experiences of                Each case study institution has been disguised in order
Muslims, our qualitative sample is deliberately biased in                 to protect the identities of their staff and students and
favour of this population in two significant ways. First, we              so that all felt able to speak to us openly about views on
recruited disproportionately high numbers of Muslim staff                 sensitive or controversial topics. The pseudonyms we
and students to take part in interviews and focus groups                  used for each case study are listed in table 3.1 below,
(so that they made up roughly 30% of participants on                      which also includes the demographic profile of the entire
each university case study). This enabled us to capture                   qualitative data sample, incorporating both interviewees
a range of Muslim experiences and also reflects our                       and focus group participants.
decision to include one Muslim-only student focus group

                                                                                                               Non-
     Campus                  Staff         Student            Male           Female          Muslim                             Total
                                                                                                              Muslim

     Central
                               17              30               23              23               14               33              47
     University

     Heritage
                               17              26               19              23               15               29              44
     University

     Citywide
                               20               17              15               21              14               23              37
     University

     Greenfield
                               17              34               30               21              17               34              51
     Campus

     Olive Tree
                               11              20               16               15              30                1              31
     College

     City Muslim
                               18              25               21               16              37                6              43
     College

     Total                   100              152              124             119              127             126              253

Table 3.1: Demographic profile of the qualitative sample, by case study institution.7

7.	The table includes the raw 'N' numbers, which include a small number of discrepancies (due, for example, to participants identifying
    as gender non-binary). The final 253 figure represents 253 unique individuals who took part in interviews and focus groups; a small
    number took part in both.

12           METHODS
'Central' is an urban university established in the                        To enhance the validity of our qualitative findings, the
early twentieth century. It has a culturally diverse and                   interview and focus group data were examined from
international student and staff composition. 'Heritage                     multiple perspectives. Phoenix and Cheruvallil-Contractor
University' is also urban, a very old and prestigious                      conducted a code-based thematic analysis of all
university that sees itself as secular and yet has a well-                 transcripts, using NVivo 11 Pro, in order to identify patterns
resourced faith centre. 'Citywide' is an urban post-1992                   and areas of special interest (see also Davidson et al.,
university where one third of the students are white and                   2019). Both researchers were part of the data collection
there is no chaplaincy provision. 'Greenfield' is a rural                  process, (Phoenix being present at all six case study sites),
campus amalgamated from colleges existing since the                        and hence knew the data intimately. The coding results
mid-19th century. There are both international and local                   were then shared with the rest of the team for their input.
white working-class students and a well-resourced                          In addition, Lee, who was not involved in data elicitation,
chaplaincy centre. The majority of Muslims in the UK and                   drew on her expertise in computer-assisted qualitative data
around the world follow the Sunni branch of Islam, with                    analysis (CAQDAS) and offered alternative readings and
a minority of Shi'a Muslims (Degli Esposti and Scott-                      interpretations of the data where appropriate.9
Baumann 2019). Our two Muslim colleges reflect each
of these traditions. 'City Muslim College' is an urban,                    While setting up and conducting focus groups and
mainly Shi'a college with both international and local                     interviews, we became aware that staff and students
students, some distance learning provision and curricula                   welcomed the opportunity to speak relatively freely, with
that are both traditional and modern. 'Olive Tree College'                 the protection of anonymity, about matters that they believe
is rural and mainly Sunni, welcoming students who have                     to be important and also about issues that were worrying
undertaken the traditional seminary training (Darul uloom)                 them. We also encountered students who told us they
and providing curricula that interrogate both ancient and                  believed it was too great a risk to participate in a research
modern Islam. Both Muslim colleges welcome those of                        project about Islam; some Muslim students in particular
other faiths but are predominantly populated by Muslim                     were anxious about being placed under surveillance
staff and students.                                                        as part of the government's Prevent Strategy. Including
                                                                           in our fieldwork informal conversations and participant
The conversations that ensued were invaluable to this                      observation meant we were able to capture these points
research because they permitted complex answers                            of tension that were relevant to patterns of student
to difficult questions. It was in interviews and focus                     participation and non-participation in university life.
groups that personal attitudes and experiences could
be unpacked and explored in detail and excerpts from
these are included throughout this report.8 Our body of
qualitative data is also helpful in illuminating patterns that
extend beyond the student population. Our fieldwork
included many conversations with staff (both academic
and support staff) in addition to undergraduate and
postgraduate students. In this way we hoped to build a
picture of life on UK campuses that takes into account the
experiences of the diverse human actors who contribute
to it. In recognising the complexity of campus life, we aim
to shed some light on the complexity of influences that
shape the status of Islam within university contexts.

8.	Following each quotation, in brackets, we provide demographic data about the speaker, including ethnicity, gender, religious identity,
   and staff/student status.
9.	A much more complex and substantive analysis of the qualitative data collected for the 'Representing Islam on Campus' project
   is included in our forthcoming volume Islam on Campus: Contested Identities and the Cultures of Higher Education in Britain
   (OUP 2020).

                                                                                                                      METHODS                13
Correlating the two data sets

In the current report, we treat our two data sets – the
student survey and six university case studies – as
complementary. The survey provides a representative
picture of the national student population's attitudes and
experiences; the case studies provide insights into the
lives and experiences of staff and students in ways that
afford qualitative depth and nuance. The case studies
also generate a three-dimensional perspective on how
campuses differ as institutional contexts for work and
study, and as contexts in which perceptions of Islam and
Muslims are forged.

While the evidence from both data sets to some degree
converge in painting the same complex picture of
university life, the emerging impressions occasionally
differ or diverge. This is not entirely surprising, given
how a small number of case studies can only ever be
representative of the whole sector to a limited degree,
especially given these case studies deliberately privilege
Muslim voices. In some sections of our analysis,
qualitative evidence diverges from the survey because
of the distinctive circumstances of particular campuses,
which appear as outliers in relation to the national pattern.
In other respects, the qualitative evidence appears to
differ because the method of data collection enables us to
explore an issue in greater depth and complexity. In these
cases, the qualitative findings are used as illustrative of
one particular context, explored in greater detail. Further
research of a more ethnographic nature may be needed
to explore these cultural patterns in greater depth; we
also address several of the emerging themes in our
forthcoming book Islam on Campus: Contested Identities
and the Cultures of Higher Education in Britain.

14       METHODS
4. What is the Religious Profile of
    the Student Population?
This section draws on our survey data in order to build              According to our survey, well over half of all students
a picture of the religious profile of the national student           (60.6%) registered at UK universities identify as
population. Our interest is not just in how Islam is                 belonging to a religion. That this is apparently higher than
perceived across the student body, but how differences               figures for the general UK population (48%, according to
in perceptions compare across different orientations to              the latest available British Social Attitudes figures – Voas
religion. Breaking down the survey population by religion            and Bruce 2019) is unsurprising, given that a quarter of
also allows us to explore how different faith positions              all university students in the UK are from elsewhere in the
relate to perspectives on the university experience. In              world, many from places where religion is accorded much
this respect we are able to investigate the relationships            more importance than it currently is in the UK. For the same
between university life and religious identity in both               reason, the religious profile of the student population cannot
directions: how religious identities inform perspectives             be taken as a straightforward barometer for the future of
on university, and how university experiences inform                 religion in the UK. Universities mirror the wider UK context
perspectives on religion.                                            in some ways but are markedly different from it in others.

                                                                     The breakdown of our survey population by religion is set
                                                                     out in the pie chart below.

                     Sikhism
                     0.3%
                     Judaism
                     0.3%                                    Other
                                                             2.0%
                                          Islam
                                          8.9%
                            Hinduism
                            1.3%

                                                                                                     None
                                                                                                     39.4%

                       Christianity
                       46.1%
                                                                                      Buddhism
                                                                                      1.8%

Chart 4.1: Distribution of respondents to the Representing Islam on Campus survey by
self-ascribed religion (2016-17 academic year).

                                         WHAT IS THE RELIGIOUS PROFILE OF THE STUDENT POPULATION?                               15
Given most of the above categories of religious identity                    to the national figures for all students). Distribution of
encompass only a very small proportion of respondents,                      Christian students across degree subjects is very close
analysis in this report mainly deals with the 3 most                        to the general distribution across all students, suggesting
populous: Christianity, Islam, and 'No-religion'. This ensures              their faith has very little to do with their motivation to study
statistically significant analyses, covers well over 90%                    one discipline over another.11
of respondents, and enables a meaningful comparative
analysis that includes Muslim students, our principal                       Muslim students: Reflecting patterns of inward
interest.10 Given how often this 3-way comparison is made                   migration over the past 60 years, almost 60% of all
in the following pages, it is worth offering a brief portrait of            Muslim students trace their ethnicity to the Indian sub-
each sub-group, based on our survey findings. This also                     continent; another 7.3% are of Arab descent. More than
allows us to base our understandings on reliable evidence,                  70% of Muslim students see themselves as religious;
circumventing the stereotypical notions that often shape                    the figure is almost half this for Christian students,
popular perceptions of religious or non-religious students,                 highlighting the destabilisation of the latter category as a
including those perpetuated by the mass media.                              designator of religious observance. This is reinforced in
                                                                            the figure of 60% for those Muslims who say religion is
Christian students: Christian students share a common                       'very important in my life', a figure that is only 20% among
self-ascription insofar as they identify as Christian, and                  Christian students. More than 90% of Muslim students
yet they clearly view this identity in a range of different                 were also raised Muslim, the remainder being converts
ways. While almost 40% see themselves as 'religious',                       from other faiths or from a position of non-religion. More
another quarter see themselves as 'not religious but                        than 56% of Muslim students say their perspective on
spiritual', and just under a quarter see themselves as                      religion has stayed the same since they started university;
neither. Another 12% are unsure how to answer the                           12.7% say they have become less religious, while just
question. This collective ambivalence is reflected in                       over a quarter say they have become more religious.
answers to the question about the place of religion in                      Two thirds engage in collective prayer at least once per
their lives, which are fairly evenly distributed between                    week; just over a third pray privately several times a day,
'very important' (20.2%), 'important in different times and                 while another quarter say they pray on their own on a
different contexts' (29.3%), 'generally in the background'                  daily basis. There are significant gender differences
(20.3%), 'does not feature very much' (20.2%) and 'not                      here, reflecting the tradition of treating Friday prayers
at all important in my life' (10.2%). Around 65% say                        as obligatory for men, but optional for women. 75.9%
their perspective on religion has not changed since they                    of male Muslim students engage in collective prayer at
started university, so for the majority, at least in their                  least weekly; the figure is 58.8% for women. Conversely,
own estimation, these patterns of disengagement do not                      a greater proportion of Muslim women students than
appear to be linked to their university experience. The                     male students pray privately several times a day (38.1%
vast majority – 87% – were also raised Christian. While                     compared to 31.3%), although figures for daily private
over a quarter engage in collective worship at least once                   prayer are more similar. There are higher than average
per week, the same proportion say they never do this,                       representations of Muslim students in professionally-
while the other half are scattered along a spectrum of                      oriented degrees, especially medicine, engineering,
occasional observance in between these two poles. Some                      and business and management. In reflection of much
37% engage in private prayer, worship or meditation at                      anecdotal evidence that suggests many Muslims attend
least weekly, but almost 30% never do. Just under 60%                       their local university, according to our survey: less than a
live away from the family home during university term time,                 quarter live away from their family home during university
while just over 40% live at home with their family (close                   term time.

10.	Research into UK campus-based religion beyond these 3 categories is not extensive. Aspects of the Jewish student experience are
     addressed in Sheldon 2016. For an analysis of university chaplaincy provision across faith traditions, see Aune et al 2019.
11.	This profile of self-identifying Christian students is very similar to that generated by a project undertaken by Guest et al (2013) based
     on data collected during the 2010-11 academic year.

16        WHAT IS THE RELIGIOUS PROFILE OF THE STUDENT POPULATION?
Students of 'No-religion': Unsurprisingly, students of                   humanities, and slightly lower proportions within medicine,
'no religion' are least likely to see themselves as 'religious'          engineering, business and education, the differences are
or 'spiritual'. Almost 75% claim to be 'neither', although the           generally very small. 70% live away from the family home
fact that almost a quarter describe themselves as 'spiritual'            during university term-time, a much higher proportion than
or are 'not sure' warns against equating this group with a               among Christians and especially Muslims.
hard-line secularist atheism. More than 45% of them say
they were raised Christian, while most of the remainder were             The following analysis illustrates the value of comparing
not raised in any religion. Almost half say religion is not at all       these three most populous groups when it comes
important in their life, and another third describe religion as          to self-ascribed orientation to religion. Studies that
not featuring very much in their life. Most never take part in           approach student life in simple terms of the religious
private prayer, worship or meditation, nor in public worship             and non-religious are in danger of missing important
or prayer. The vast majority – more than 85% – say their                 subtleties in this respect. The chart below illustrates how
perspective on religion has not changed since they started               an analysis that groups Christians and Muslims together
university (suggesting greater stability of perspective than             while treating the non-religious as distinctive would
among Christians or Muslims). In terms of subject area,                  miss important differences among students who align
students of 'no religion' are fairly evenly spread across the            themselves with a particular faith. Simply put, Christians
disciplines, and while there are slightly higher proportions             and Muslims express their religiosity very differently and to
than the average in biological sciences, physical sciences,              different degrees, and so we would expect them to relate
maths and computer science, social science and law and                   their faith differently to the university experience.

90%

80%

70%

60%

50%

40%

30%

20%

10%

 0%
             Religion is very              I have become more              I take part in private       I consider myself to be
           important in my life            religious since being        prayer/meditation weekly           a religious person
                                                at university               or more frequently

                          No religion                            Christian                          Muslim

Chart 4.2: Levels of agreement among students who are Christian, Muslim and of no religion to
various statements about the place of religion in their lives.

                                              WHAT IS THE RELIGIOUS PROFILE OF THE STUDENT POPULATION?                                 17