2018 2019 CATALOG UMUC EUROPE GRADUATE - The University Made For You
Page content transcription
If your browser does not render page correctly, please read the page content below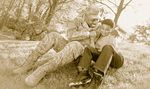 UMUC IN MARYLAND AND
AROUND THE WORLD

At University of Maryland University College (UMUC),                                  CONTACT
a high-quality education is always within reach. UMUC                                 UMUC EUROPE
is dedicated to offering on-site and online courses and
                                                                                      We stand ready to assist
resources to adult students in Maryland and around the
                                                                                      current and prospective
world. Under contract to the U.S. Department of Defense,                              students with their
UMUC is one of the largest providers of education to the                              questions and inquiries.
U.S. military worldwide and serves 50,000 active-duty
military servicemembers, reservists, veterans, and their                              Civilian (Germany)
families. With more than 140 worldwide classroom and                                  0631-534-800

service locations in more than 20 countries and territories                           International
                                                                                      +49-631-534-800
and over 90 undergraduate and graduate degree, certificate,
                                                                                      E-mail
and specialization curricula offered on-site and online,
                                                                                      graduateprograms-europe@umuc.edu
UMUC makes it possible to earn a widely respected degree
                                                                                      Web
from just about anywhere.                                                             www.europe.umuc.edu/graduate
                                                                                      Facebook
UMUC's commitment to students around the globe
                                                                                      www.facebook.com/umuceurope
extends far beyond providing access to excellent degree
programs. An online academic and administrative services
portal, MyUMUC, makes it simple for you to register for
courses, pay tuition, and obtain course materials when it's
convenient for you. You can also access academic and
career advising, financial aid counseling, library services,
and much more online via the university's website or by
phone or e-mail. All over the world, UMUC gives you what
you need to succeed.

    This catalog provides the degree requirements and recommended curriculum for students who begin continuous study
    on or after 1 August 2018. Students should keep the catalog available for easy reference throughout their degree program.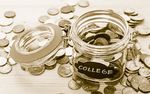 Welcome to UMUC Europe
Welcome to University of Maryland University College and the Europe campus. Our mission — to offer
quality academic programs to students whose responsibilities may include work, family, and military
service — is always at the heart of our decisions. UMUC is proud to serve our students, and your success
is our priority.

In 2019, UMUC Europe will celebrate its 70th anniversary of serving warriors and their families overseas.
Since our founding in 1947, UMUC has been dedicated to the education of military servicemembers,
veterans, and their families. As the first American university to educate U.S. military overseas, serving
the military is embedded in the university's DNA, and we proudly carry on this heritage as one of the top
military-trusted and veteran-friendly schools in the country. We are honored to serve the members of
military communities throughout the United States, Europe, Asia, Africa, and the Middle East.

Having served in the military, we have seen the challenges servicemembers and their families face and
the sacrifices they make. We have also recognized their ambition to improve themselves and their lives.
At UMUC, we answer this need by offering career-relevant academics to help you become more valuable
in your current role and in the job market. Our programs and courses are designed to give you the best
possible academic training, preparation, and credentials for a successful career in your field. You can
achieve your dreams and your true potential — one class, one semester, one accomplished moment at a time.

On behalf of the faculty and staff of this great institution, we extend to you our very best wishes as
you build your professional value and achieve your educational goals.

Major General Lloyd (Milo) Miles       Colonel Tony K. Cho                       Accreditation
U.S. Army, Ret.                        U.S. Army, Ret.                           University of Maryland University
Chief Operating Officer and            Vice President and Director,              College is accredited by the Middle States
Senior Vice President,                 UMUC Europe                               Commission on Higher Education, 3624

Global Military Operations                                                       Market Street, Philadelphia, PA 19104
                                                                                 (+1-267-284-5000), an institutional
                                                                                 accrediting agency recognized by the
                                                                                 U.S. Secretary of Education and
                                                                                 the Council for Higher Education
                                                                                 Accreditation.

                                                                                 UMUC is a constituent institution of the
                                                                                 University System of Maryland and is
                                                                                 governed by the USM Board of Regents.
                                                                                 UMUC is certified to operate by the State
                                                                                 Council of Higher Education for Virginia.
                                                                                 UMUC at Quantico, Corporate Center, 525
                                                                                 Corporate Drive #101, Stafford, VA 22554.

                                                                                  See the policy statement and additional
                                                                                           policies in the index.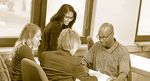 WELCOME TO UMUC

     MADE FOR YOU
     From its founding in 1947, University of Maryland
     University College (UMUC) was designed to meet the
     educational needs of adult students like you—students
     who must balance study with the demands of work and
     family life.

     Today, UMUC has grown to be the largest public university
     in the nation, serving students throughout the state,
     the country, and the world. Yet its focus on providing
     open access to high-quality educational programs and
     services—eliminating the barriers that can keep you from
     achieving your educational goals—remains unchanged.

     STUDENTS FIRST
     At UMUC, your success as a student is of paramount
     importance. The university seeks not only to help you
     fulfill your current education goals but also to create an
     educational partnership that will last throughout your life.

     To that end, the university looks first for ways to ensure
     that you can easily access programs and services.
     Admission policies are designed to simplify the process
     (standardized exams are not required), allowing you to
     apply and register at the same time.
                                                                    EXCELLENCE
     As a global university, UMUC makes it possible for you
                                                                    A regionally accredited university, UMUC is dedicated
     to take classes any time, any place, by offering one of
                                                                    to providing you the highest quality programs and
     the largest selections of online programs available—in
                                                                    services and ensuring excellence in its online and
     addition to classes at sites throughout Maryland and the
                                                                    on-site courses.
     metropolitan Washington, D.C., area and at military sites
     all over the world. You can also access student services       In providing these programs, UMUC relies on a
     online and by phone, as well as on-site.                       renowned faculty of scholar-practitioners—teachers
                                                                    who bring real world experience as well as advanced
     Convenience and flexibility are not the only concerns,
                                                                    academic credentials to your courses—and the use of
     however. UMUC seeks to create a learning environment
                                                                    the latest technologies. UMUC also is able to provide
     that is respectful of diverse backgrounds, inclusive,
                                                                    you with a wealth of resources because of its place
     responsive, and relevant.
                                                                    within the University System of Maryland.
     Recognizing that financial concerns are often the biggest
                                                                    The success of UMUC's efforts is evident. Over the
     obstacle to higher education, UMUC also strives to keep
                                                                    years, UMUC continues to garner awards from such
     tuition costs low and provides numerous financial aid
                                                                    notable organizations as the University Professional
     opportunities, including scholarships for military and
                                                                    and Continuing Education Association, the Online
     community college students.
                                                                    Learning Consortium, and the Maryland Distance
                                                                    Learning Association.

ii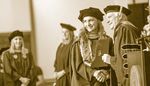 INNOVATION
UMUC has always looked for new and better ways to
serve students. Long before the online revolution, UMUC
was delivering courses to students at distant locations,
using any and all available technologies—from
interactive television to voice mail. Today, you can access
both courses and services online, using the university's
learning management system and MyUMUC, its online
gateway to services and information. Through its
Center for Innovation in Learning and Student Success,
UMUC leads the search for next-generation learning
models and best practices for online learning.

MILITARY PARTNERSHIPS                                              KEY ALLIANCES
For more than 70 years, UMUC has proudly served                    Through key military alliances, UMUC is committed to helping
the U.S. military through its educational partnership              servicemembers gain the most from their education.
in Asia, Europe, and Stateside. More than a million
                                                                   G UMUC is a strong supporter of Community College
servicemembers have taken UMUC courses.
                                                                     of the Air Force programs. The GEM program allows
This long relationship has made UMUC particularly                    Air Force students to quickly complete major
sensitive to the needs of military students and prepared               requirements for CCAF degrees. Through the
to handle details specific to military life, such as veterans          AU ABC program, UMUC enables CCAF degree holders
benefits and the transfer of credit earned in military                 to easily transfer credits toward a bachelor's degree.
specialty schools. In July 2013, UMUC was awarded a
                                                                   G GoArmyEd, an online system developed to help Army
U.S. Department of Defense contract to continue
                                                                       students move forward academically, is centered on
offering programs at its military sites across Europe.
                                                                       the GoArmyEd portal. UMUC partners with GoArmyEd
In 2015, the U.S. Department of Defense announced that
                                                                       to make registration and other student services
it had extended UMUC's privilege to serve the members
                                                                       seamless for Army students.
of the U.S. military community in Asia.
                                                                   G The Military Spouses Career Advancement Account
By proving that traditional standards of academic
                                                                       (MyCAA) is a unique financial aid program for military
excellence can be maintained in nontraditional settings,
                                                                       spouses. UMUC provides advisors to assist students
UMUC has won the respect of the military community
                                                                       with applying and using MyCAA benefits.
and established itself as an integral part of military life.

Currently, UMUC provides courses at more than
80 military installations throughout Africa, Asia,
Central Asia, Europe, and the Middle East.

     UMUC EUROPE CELEBR ATES 70 YEARS
     UMUC was founded in 1947 as the College of Special and Continuation Studies, a branch of the University of Maryland's
     College of Education in response to the needs of adult students who turned to higher education in search of brighter
     futures, better jobs, and more fulfilling lives. In 1949, UMUC became the first university to send faculty overseas to
     educate active-duty military personnel in Europe. What started off as a noble experiment, with seven professors in
     six cities in Germany, has turned into a globally-recognized, award-winning institution that includes graduates from all
     50 U.S. states, the District of Columbia, and over 20 countries and territories worldwide. We are honored to celebrate
     70 years of providing quality education to extraordinary students.

                                                                                                                                iii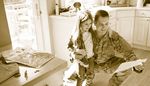 MILITARY RELATIONSHIPS                                     GR ADUATE SCHOOL MISSION
     UMUC has established special relationships with a          UMUC's Graduate School prepares you for effective
     number of military institutions of higher education:       leadership and citizenship in a global environment
     Air War College, Air University, Defense Acquisition       characterized by workforce diversity, increasing
     University, Defense Information School, Naval War          competition, and technological innovation. Programs
     College, National Defense University Information           are designed to extend educational access through
     Resources Management College (iCollege), and               multiple formats.
     Marine Corps College of Distance Education and
                                                                The Graduate School strives for excellence in the quality
     Training. In most of these academic relationships, you
                                                                of programs offered and innovative delivery formats.
     may complete military specializations at the partner
                                                                The curriculum provides discipline-specific knowledge
     school as part of a master's degree program at UMUC.
                                                                with emphasis on leadership, communication,
     More information on these academic relationships is
                                                                technology, globalization, diversity, systems thinking,
     available online at www.umuc.edu/military-and-veterans
                                                                critical thinking, information literacy, research
     or by e-mail at militarysupportservices@umuc.edu.
                                                                competency, and ethical practices. The Graduate
                                                                School challenges you to continuously demonstrate
     EDUCATIONAL RELATIONSHIPS                                  effective leadership as you apply what you study to
     UMUC is dedicated to collaboration and cooperation         your professions and your daily lives.
     with other educational institutions, both public and
     private, throughout the nation and the world. The          ACADEMIC PROGRAMS
     university has established alliance agreements with
                                                                UMUC's graduate degrees are designed to provide a
     80 community colleges across the United States,
                                                                career-focused curriculum. Some of the programs offer
     including all 16 Maryland community colleges.
                                                                an opportunity for further specialization within your
     The university also works to develop strong strategic      chosen field. Over the years, many of these programs
     partnerships with local and national leaders in business   have won awards for excellence.
     and industry, government, and nonprofit organizations
                                                                Currently, six graduate degree programs are offered
     and is an important partner in the region's economic
                                                                on-site in Europe: business administration, cybersecurity
     development.
                                                                technology, information technology, criminal justice
     UMUC values employers' viewpoints and has developed        management, homeland security management, and
     customized programs for employers and organizations        social work. Ten graduate certificates are also offered in
     across the country. Consistent with its mission of         Europe. The stateside campus offers additional graduate
     bringing convenient and relevant learning opportunities    degree programs, including a Doctor of Management
     to the workforce, UMUC has developed strong                program, available to students online.
     relationships with many prominent employers around
     the country, including the American Bankers Association,
     Booz Allen Hamilton, GEICO, and ManTech International.

     UMUC looks forward to providing academic excellence
     to our unique students around the world.

ii
iv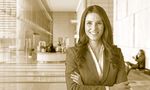 CONTENTS
II   WELCOME TO UMUC

1    PREPARING FOR
     GRADUATE STUDY

3    ADMISSION, ENROLLMENT,
     AND FEES
     Eligibility
     Orientation and Getting Started
     Admission
                                             23 RIGHTS AND                          32 MASTER'S DEGREES
     Registration
                                                RESPONSIBILITIES                       AND GRADUATE
     Fees and Financial Information
                                                OF THE STUDENT                         CERTIFICATES
     Refunds
                                                Academic Integrity                     32   Program Choices
     Military or Employer Provided Tuition
         Assistance (TA)                        Academic Load                          33   Master of Business
     Indebtedness to the University             Appealing a Grade                           Administration
                                                Attendance
                                                                                       36   Master of Science
10   FINANCIAL AID                              Code of Civility                            in Cybersecurity Technology
     Forms of Financial Aid                     Code of Student Conduct
                                                                                       40   Master of Science
     General Eligibility Requirements           Grievance/Appeal Procedures                 in Information Technology
     Applying for Financial Aid                 Technology Use
                                                                                       52   Graduate IT Certificates
14   VETERANS                                26 SERVICES AND                           54   Master of Science
     EDUCATION BENEFITS                         RESOURCES                                   in Management
     Veterans Benefits Programs                 Availability of Services               59   Master of Social Work
     Application Procedures                     Admission Assistance
     Student Responsibilities                   Academic Advising
                                                                                    64 INFORMATION
                                                                                       ON COURSES
                                                Accessibility Services
17   ACADEMIC CREDIT,
                                                Alumni Association
     RECORDS, AND GRADES                                                            65 COURSE DESCRIPTIONS
                                                Career Services
     Resident Credit
                                                Computer Labs and Services          78 DIRECTORY
     Grades
                                                Enrollment Verification                UMUC Europe
     Scholastic Recognition
                                                Loan Deferment Form Certification      UMUC Asia
     Academic Standards
                                                The UMUC Library                       UMUC Stateside
     Academic Records
                                                                                       University System of Maryland
                                             30 DIPLOMAS, GRADUATION,
                                                AND COMMENCEMENT                    83 FACULTY
                                                Application Deadlines
                                                Graduation Review                   85 POLICIES
                                                Commencement
                                                                                    88 INDEX
                                                Issuance of Diplomas
                                                Degree Verification

                                                                                                                        iii
                                                                                                                         v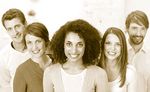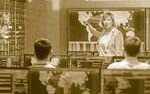 PREPARING FOR GRADUATE STUDY
                                                                   Nonprogram courses

                                                                                                                               GRADUATE STUDY
                                                                   Because UMUC graduate students often enter
                                                                   graduate study with academic backgrounds in very
                                                                   different fields and return to study after a gap of many
                                                                   years, UMUC offers a number of courses outside the
                                                                   usual required program courses that are designed to
                                                                   help you succeed in your graduate studies. Complete
                                                                   course descriptions are provided on pp. 65-77.

                                                                   Required Introductory Course
                                                                   UCSP 615 Orientation to Graduate Studies at UMUC is
                                                                   designed to help you develop the skills and techniques
                                                                   you need to understand and manage the challenges
                                                                   involved in successfully completing a graduate program
                                                                   at UMUC and to familiarize you with research strategies
                                                                   and online library resources—material that is critical
                                                                   for 21st-century professionals.

                                                                   This noncredit course is required for all new master's
                                                                   degree students, except those in programs that
As you probably know, more is expected at the graduate
                                                                   require CBR 600, DCL 600, or PRO 600. At the
level than what is normally required at the undergraduate
                                                                   successful conclusion of the course, a grade of
level. In addition, you usually must complete special
                                                                   S (Satisfactory) or U (Unsatisfactory) is posted; the
requirements at the end of your graduate program. UMUC
                                                                   mark of I (Incomplete) is not an option. UCSP 615 must
requires you to complete comprehensive exams and a
                                                                   be completed within the first 6 credits of graduate
dissertation only at the doctoral level. UMUC's master's
                                                                   study. It is recommended that you take this as your
degree programs require you to complete an integrative
                                                                   first course before beginning program coursework.
end-of-program capstone course in which you must
demonstrate mastery of content covered throughout
                                                                   Optional Noncredit Courses
the program.
                                                                   Noncredit courses (currently designated UCSP or ASC)
As long as you are continuously enrolled, you should refer
                                                                   are available in computer programming, financial
to the catalog of the year in which you began graduate
                                                                   accounting, information technology, writing, and
study for the specific requirements related to your program
                                                                   research methods and generally last five to eight
of study. Continuous enrollment is defined on p. 21.
                                                                   weeks. Although these courses carry no UMUC
In all programs, you must maintain a term and cumulative           credit, they appear on your official academic
grade point average (GPA) of 3.0 to remain in good academic        transcript. At the conclusion of the course, a grade
standing; in some, you must also earn a grade of B or better       of S (Satisfactory) or U (Unsatisfactory) is posted;
in each class to progress to the next class. Academic progress     the mark of I (Incomplete) is not an option. You must
is assessed at the end of each term. Other requirements—           be admitted or have an application on file before
such as time limits for degree completion and minimum              registering for noncredit courses.
GPA—also apply; details are provided on pp. 20-21.
                                                                   Current information about fees for noncredit
While UMUC's course formats offer you considerable                 courses is available at www.europe.umuc.edu/tuition.
flexibility, graduate study requires a significant time
commitment. Most courses involve group projects. Each
week, you should expect to devote at least 3 hours of
outside study for every credit in which you are enrolled.
According to that calculation, you need to devote at least
9 to 18 hours per week to outside study, research, and
reading.

                                                                 www.europe.umuc.edu/graduate                              1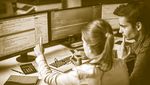 Course Formats                                                           Taking Online Classes
UMUC offers courses online and in a hybrid format that                   Before registering for an online course, you may want to
combines on-site and online instruction.                                 consider the following:

Hybrid classes meet on-site at a UMUC location for half                  1. You need to be prepared to write extensively, because
of the class sessions; the remainder of the course material                  nearly all communication is written. You need strong
is covered in the online classroom. The schedule of                          reading and writing skills in English.
on-site sessions is provided by the faculty member at                    2. You need to be competent in the use of computers
the beginning of the term. Hybrid courses are identified
                                                                             and commonly used software programs.
in the most current graduate schedule of classes.
                                                                         3. Because the online classroom is asynchronous and
Online courses maintain the same academic standards                          you are expected to be an active participant, you
as on-site courses. Course content, learning materials,                      are encouraged to log in frequently to check what
requirements, assignments, and class participation are                       has transpired in your online classroom (in lieu of
comparable for online and on-site courses; for example,                      classroom meetings).
you need to adhere to a course schedule for assignment
                                                                         4. You need disciplined work habits, effective time
deadlines.
                                                                             management skills, and the ability to work both alone
                                                                             and collaboratively.
Computer and Internet Access
UMUC is committed to ensuring that you acquire the level                 Technical Requirements
of technological fluency needed for active participation in              You must meet certain minimum technical requirements
contemporary society and have access to up-to-date                       to take graduate online courses; these requirements are
resources.                                                               subject to change. Review the current information about
As a UMUC student, you must be prepared to participate                   technical requirements at www.umuc.edu/techreq. You are
in asynchronous, computer-based class discussions; study                 responsible for your own Internet access costs.
groups; online database searches; course evaluations;                    Some academic programs may have additional technical
and other online activities—whether you are taking a
                                                                         requirements, such as requiring you to download and
course online or in a hybrid format.
                                                                         install computer programs. Specific requirements for
You must, therefore, ensure that you have some type of                   each program are described later in this catalog. If you
Internet access. Barring individual course requirements,                 have further questions, consult with your professor.
this access may be through use of a UMUC computer lab;
university or public library; or other readily available,                Course Evaluations
reliable source if you do not have home access. However,                 UMUC uses feedback from you and your fellow students
such access should be regularly available, and you must                  to make decisions about future courses. Individual
have a current e-mail address. Information on UMUC                       responses are kept confidential. For online and hybrid
student e-mail addresses is available at                                 classes, the notice appears in the online classroom when
www.umuc.edu/umucgmail.                                                  three-quarters of the class has been completed.
Some academic programs may have specific technical
requirements.*

         The following pages provide descriptions of the degree and certificate programs available in Europe
         through the UMUC Graduate School, including all course requirements and any academic or professional
         preparation required or recommended beyond general graduate admission requirements.

         These descriptions also provide lists of possible career fields toward which graduates of these programs
         may aim. Your degree should give you the skills—and often a necessary credential—for making a good
         start toward attaining a career in these fields.

         Most degree and certificate programs follow a very specific curriculum with little or no choice. However,
         in some cases you may substitute a single 6-credit course that covers the same content as two required
         3-credit courses or vice versa. These options are listed in the course requirements.

* Certain project management courses require the use of a computer with a Microsoft Windows operating system.

   2            GR ADUATE CATALOG | 2018-2019
ADMISSION, ENROLLMENT, AND FEES

                                                                                                                                 ADMISSION AND
                                                                                                                                  ENROLLMENT
Eligibility
Active and retired members of the U.S. Armed Forces, American employees of the U.S. government, and their family
members located in a contract country may enroll in graduate courses through University of Maryland University College
Europe if they meet admission requirements. U.S. military policy requires a valid identification privilege card issued by
the military services. Card validation is required after completing the online application. All eligibility questions should
be directed to the Student Services staff at the UMUC Europe Headquarters.

Orientation and Getting Started                                    Admission
UMUC program coordinators and academic advisors                    Admission Requirements
stand ready in military communities to provide on-site
                                                                   For virtually all master's degree and graduate certificate
assistance with admissions, registration, financial aid,
                                                                   programs, most applicants who have graduated from
advising appointments, and more. Contact information for
                                                                   a regionally accredited degree-granting university or
the UMUC location nearest you is available at
                                                                   college are eligible for admission. Graduates from other
www.europe.umuc.edu/locations.
                                                                   accredited institutions may be considered on a case-by-
                                                                   case basis. Official transcripts are required, but Graduate
Before the beginning of each session, UMUC holds special
                                                                   Record Examination (GRE) or Graduate Management
online and on-site orientations for new and prospective
                                                                   Admission Test (GMAT) scores are not.
students. At on-site and online open house events,
you have the opportunity to learn about UMUC and its               Some graduate programs recommend or require specific
programs, student services, academic and career options,           preparation; more details are provided under individual
and meet faculty members and fellow students. When you             program descriptions in this catalog and online at
participate in these special events, you may have your             www.europe.umuc.edu/graduate.
application fee waived. More information is found at
                                                                   Admission to UMUC may also be limited to comply with
www.europe.umuc.edu/events.
                                                                   U.S. federal law.

                                                                 www.europe.umuc.edu/graduate                              3
Readmission After Being Dismissed                             You may take a maximum of 3 credits prior to official
                                                              notification of admission status unless you are applying to
If you were academically dismissed from The Graduate
                                                              the MBA or MS in Cybersecurity Technology programs. These
School, you may be considered for a one-time
                                                              programs require full admission before enrolling in your
reinstatement (if you reapply within five years) or a
                                                              first course; therefore, it is essential for you to complete the
restart (if you reapply after five years). See p. 21
                                                              admission process as quickly as possible.
for more information on these two options.
                                                              Addresses for most U.S. institutions of higher education may
Readmission After Being on Academic Probation                 be obtained through reference materials generally available
If you ceased study while you were on academic                at education centers, libraries, or on the web.
probation and wait five years before reapplying for
                                                              Reenrollment
admission, you are eligible for readmission to restart your
program from the beginning. The grades and credits you        If you have not enrolled in graduate classes at UMUC for a
earned five or more years before will not count toward        period of two years (six or eight terms, depending on the
your new program or toward your academic progress             program) or more, you must complete a new application for
status.                                                       admission, but you are not required to pay the application
                                                              fee. Since you have not been continuously enrolled, you
Admission Procedures                                          must now fulfill the program requirements in place at the

To apply for admission, you must complete the                 time you reenroll. Coursework you completed previously

following steps:                                              may no longer apply to new requirements. Consult an
                                                              advisor to find out how your program is affected.
1. Complete an online application for admission at
   www.europe.umuc.edu/apply. Applications for                Changing Degree Programs
   admission are accepted throughout the year.
                                                              If you are considering a change from one degree program or
   GoArmyEd students:                                         specialization to another, you must first consult an advisor.
   All eligible active duty, National Guard, and Army         The advisor can determine whether another application is
   Reserve students must complete the Common                  required and whether any previous credit is likely to apply,
   Application online in the GoArmyEd portal.                 as well as when you may begin to take classes in the second
                                                              program.
2. Pay the nonrefundable application fee ($50).

3. Request an official transcript from the bachelor's         International Applicants
   degree granting institution, even if you attended
                                                              If you were educated abroad, you must submit the following
   another institution in the University System of
                                                              to be considered for admission:
   Maryland. However, if the bachelor's degree was
   awarded by University of Maryland University College       G Official documents indicating successful completion
   (Stateside, Asia, or Europe), you do not need to              of the equivalent of a regionally accredited
   request a UMUC transcript. Graduates from other               U.S. bachelor's degree.
   accredited institutions may be considered on a case-          If you were educated outside the United States, you
   by-case basis. If you received a bachelor's degree            must have your official transcripts evaluated by
   from an institution outside of the United States, the         an independent evaluation service. The evaluating
   transcript must be evaluated by an independent                organization will send a copy of the evaluation both to
   agency. The section on international applicants               you and to The Graduate School. UMUC accepts credit
   follows. UMUC Europe reserves the right to request            evaluations from any National Association of
   additional transcripts.                                       Credential Evaluation Services (NACES)–approved
                                                                 organization, including World Education Services (WES)
4. You should refer to the individual program page to
                                                                 and the International Education Research Foundation
   determine if any other documentation is required.
                                                                 (IERF). A list of NACES-approved agencies is available at
Transcripts are required to be sent directly from the            www.naces.org/members.htm.
academic institution you attended to UMUC at:
   University of Maryland University College
   Attn: Graduate Transcripts
   3501 University Boulevard East
   Adelphi, MD 20783-8085

  4            GR ADUATE CATALOG | 2018-2019
ADMISSION, ENROLLMENT, AND FEES

G Evidence of English language proficiency.                  Evaluation of Transfer Credit
   If you did not earn a bachelor's or master's degree       Up to 6 credits of graduate coursework may be
   from an accredited university in the United States        considered for transfer to most graduate degree
   or another English-speaking country, you must             programs at UMUC if earned at an approved institution
   demonstrate English-language proficiency to be            and if applicable to your program of study. The Graduate
   eligible for admission. (A complete list of countries     School may accept up to 3 graduate transfer credits for a
   recognized as English-speaking is available online at     certificate program.
   www.europe.umuc.edu/admissions.) The following are
   accepted as proof of English proficiency:                 UMUC may accept more than the usual maximum of
                                                             6 credits toward a degree program (or 3 credits for
   l A minimum TOEFL (Test of English as a Foreign
                                                             a certificate program) under approved articulation
       Language) score of 79 on the Internet version or

                                                                                                                           ADMISSION AND
                                                             agreements. Decisions regarding your eligibility to enter

                                                                                                                            ENROLLMENT
       both a minimum score of 550 on the paper-based
                                                             a graduate program and receive transfer credit under
       version and a minimum Test of Written English
                                                             an existing articulation agreement are made at the
       (TWE) score of 4
                                                             time of admission and may not be made retroactive
  	l A minimum score of 6.5 on the IELTS (International     after enrollment.
       English Language Testing System), including the
       academic writing and academic reading modules         For the MBA and MS in Cybersecurity Technology
                                                             programs, up to 6 credits of graduate coursework may
  	l A minimum grade of Pre-1 on the Eiken Test in
                                                             be considered for transfer as replacement for PRO 600
       Practical English Proficiency
                                                             or CBR 600, if earned at an approved institution.
   l	A transcript indicating completion of at least
                                                             G If you have previously earned a master's degree from
       12 credits of graduate coursework at a regionally
                                                                an approved institution, you are eligible to receive
       accredited U.S. degree-granting institution.
                                                                transfer credit for PRO 600 or CBR 600 in recognition
       Graduate coursework from other accredited
                                                                of the fundamental competencies essential for
       institutions may be considered on a case-by-case
                                                                successful completion of a graduate degree program.
       basis. You must have earned the credits in the
       past two years with a grade of B or higher. All       G If you have earned graduate credit but have not

       credit is subject to review before being accepted        earned a master's degree, you may request a review

       as evidence of English proficiency.                      of transfer credit for PRO 600 or CBR 600.

	You must arrange to have official score reports sent       All graduate credits considered for transfer credit must
   directly from the testing agency to The Graduate          meet the following criteria:
   School. The TOEFL score recovery code for UMUC is         G The credits must have been earned as graduate credit.
   5804. Test scores must be less than two years old.        G The credits must have been awarded within the time
                                                                limit for the degree or certificate.
Restrictions on Admission
                                                             G You must have earned a grade of B or better in the
You may be admitted either as a graduate or as an               courses considered for transfer. (However, these
undergraduate, but you may not hold both classifications        grades are not included in the calculation of your
simultaneously. As a graduate student, you may be               grade point average.)
enrolled in only one master's degree program at a time,
                                                             G The department advisor and the program chair must
and you may not enroll in courses outside of your degree
                                                                have determined that the transfer courses are
program. Application for admission to a second graduate
                                                                relevant to your program of study.
program is not permitted until notification of resignation
has been presented to the first program.                     G The credits must have been earned at an approved
                                                                institution (defined below) and be equivalent to
                                                                graduate-level coursework or recommended for
                                                                graduate-level credit by the American Council on
                                                                Education (ACE) or other nationally recognized bodies
                                                                or as part of an approved articulation agreement.

                                                             www.europe.umuc.edu/graduate                              5
Approved Institutions                                     Registration
Approved institutions include those accredited by the
                                                          Ways to Register
following regional associations:
                                                          Registration begins each session as soon as the course
G Middle States Association of Colleges and Schools
                                                          schedule becomes available on the web and continues
   Commission on Higher Education
                                                          until the deadline listed. Check the current graduate
G Northwest Commission of Colleges and Universities
                                                          schedule of classes and the online academic calendar
G North Central Association of Colleges and Schools,      for registration information. UMUC offers a number of
   The Higher Learning Commission                         ways to register for most courses, including online (via
G New England Association of Schools and Colleges         MyUMUC) and on-site registration. Detailed information
   Commission on Institutions of Higher Education         and instructions are available online.
G Southern Association of Colleges and Schools
   Commission on Colleges                                 Waiting List
G Western Association of Schools and Colleges             If a hybrid class is already full at the time of registration,
   Accrediting Commission for Senior Colleges and         you can place your name on a waiting list for that class. To
   Universities                                           check on class availability, visit MyUMUC at my.umuc.edu.

Credits from other accredited institutions may be         The following conditions apply to the waiting list:
approved on a case-by-case basis.                         G If a space becomes available, the first student on the
                                                             waiting list for a hybrid class automatically will be
Academic Advisement Report                                   registered for it, and the charge will appear on his or
Upon application, your academic background is evaluated      her account. An e-mail notification of the enrollment
by the admissions team to determine eligibility for          from the waiting list will be sent. If a space becomes
enrollment in a graduate program.                            available but the first student is ineligible to enroll
Upon official admission, you will be able to view your       in the class (for reasons such as failing to meet the
academic advisement report through MyUMUC which              prerequisites, being enrolled in another section of the
lists all course requirements for graduation including:      same class, or being enrolled in a class that conflicts

G UMUC courses required for degree completion.               in time), the space will go to the next person on the
                                                             waiting list.
G Approved transfer courses, if applicable.
                                                          G If you no longer want to enroll in a class, you should
You must successfully complete all coursework                remove your name from the waiting list to prevent
stipulated on the academic advisement report to be           the possibility of being automatically enrolled.
eligible for graduation.
                                                          G If you are already enrolled in the maximum number
                                                            of allowable credits (6 credits) and you are on
                                                             a waiting list for a third course, you will not be
                                                             registered in the third course even if space
                                                             becomes available in the class.
                                                          G If you are already enrolled in a different section of
                                                             the same class for which you are waitlisted, you will
                                                             not be enrolled in the waitlisted section even if space
                                                             becomes available.
                                                          G Faculty members and academic advisors are not
                                                             authorized to add students to a full class.

  6           GR ADUATE CATALOG | 2018-2019
ADMISSION, ENROLLMENT, AND FEES

Dropping or Withdrawing from Classes                          Effect on Student Aid

Procedures                                                    If you are using financial aid and/or veterans benefits,
                                                              you are strongly encouraged to contact the Financial
To cancel your enrollment in a class without any mark
                                                              Aid Office or Veterans Affairs Office before you drop or
on your transcript (dropping a class), you must access
                                                              withdraw from a class to fully understand the impact of
the MyUMUC portal and follow the steps for dropping
                                                              such an action on your current and future financial aid
a class before the end of the drop period. The dates for
                                                              awards and/or veterans benefits.
the drop period are available on the UMUC website at
www.europe.umuc.edu/refunds.                                  If you are using military assistance benefits, you should
                                                              contact your military education counselor or education
When you drop a class, all tuition charges for that course
                                                              services officer before you drop or withdraw from a class
are removed from your student account and no mark or

                                                                                                                             ADMISSION AND
                                                              for guidance on withdrawals related to emergencies or

                                                                                                                              ENROLLMENT
record of the course will appear on your transcript.
                                                              official duty requirements and to fully understand the
If you wish to cancel enrollment in a class after the drop    impact of such an action on your current and future
period ends (withdrawing from a class), you must access       military tuition assistance benefits.
the MyUMUC portal and follow the steps for withdrawing
from a class before the end of the withdrawal period.         Enrollment Across Programs
(GoArmyEd students must withdraw through the
                                                              In general, you are not allowed to enroll in coursework
GoArmyEd portal.) The dates for the withdrawal period
                                                              that does not fulfill prerequisites or requirements for
are also available at www.europe.umuc.edu/withdrawal.
                                                              your specified program. If you wish to change your degree
Withdrawing from a class will result in a mark of W           program or specialization, you should first contact
(described in a later section) on your academic transcript.   an academic advisor, and you must wait until the next
You may be refunded a portion of your tuition based on        standard term before enrolling in classes. In no case may
the withdraw date and the refund schedule posted at           you take coursework for different programs in the same
www.europe.umuc.edu/refunds. You will be responsible for      session or term or in overlapping sessions or terms
any remaining tuition due.                                    (e.g., when the winter term overlaps the standard
                                                              spring term).
You should be careful to note deadlines according to your
class format (online or hybrid).

Failure to drop or withdraw from a class in the
appropriate manner or by the posted deadlines may
result in your receiving a failing grade and forfeiting any
refund. The following actions do not constitute dropping
or withdrawing from a course:

G Stopping payment on checks
G Non-payment of tuition charges
G Never attending or participating in a class
G Ceasing to attend or participate in a class

                                                              www.europe.umuc.edu/graduate                               7
Fees and Financial Information                                   To pay for tuition for the current term, you have the
                                                                 option of a convenient payment plan with 0 percent
Fees charged to you as a UMUC student are listed                 interest. The plan allows you to spread your tuition
below. All fees are payable in full, in U.S. dollars, at the     payments over several months. It is not a loan, so no
times specified. Payment may be made by credit card              interest is accrued. You will be charged a small non-
(American Express, Discover, MasterCard, or Visa) or             refundable application fee to use this payment plan.
e-check directly through MyUMUC; cash payments may
                                                                 Payments may be made online via MyUMUC by credit
not be made.
                                                                 card, e-check, or by setting up an automatic withdrawal
Additionally, check or money order payments may be               plan from a personal checking or savings account. If you
mailed directly to the UMUC Europe Business Office.              are interested in the monthly payment plan, you can view
You should make checks and money orders payable to               the options available to you through MyUMUC. Additional
University of Maryland University College.                       information can be found on the UMUC websites.

                                                                 To discuss payment plans for previous terms, you
List of Fees
                                                                 must contact the UMUC Stateside Collections Office
                                                                 at collections@umuc.edu.
Application for Graduate Admission              $50
UMUC Europe charges a nonrefundable fee for                      Dishonored Checks				$30
establishing your permanent record, the official
                                                                 For each paper or electronic check returned to UMUC
university document from which transcripts are issued.
                                                                 by the payer's bank (whether because of insufficient
Payment should be made through MyUMUC at the time
                                                                 funds, stopped payment, postdating, or drawing against
you complete the online application with UMUC Europe.
                                                                 uncollected items), UMUC assesses a service charge of
GoArmyEd Students:                                               $30 (over and above any service charges levied by the
When you complete a Common Application in the                    financial institution).
GoArmyEd portal, you must pay the $50 application fee
                                                                 If you stop payment on a check for tuition, you are neither
through MyUMUC before your course begins.
                                                                 disenrolled nor relieved of responsibility for paying your
                                                                 tuition and fees. Anyone whose checks for tuition or fees
Tuition
                                                                 remain dishonored may be barred from classes.
Tuition is payable at the time of registration and may be
paid through MyUMUC by credit card (American Express,            Official Transcript				$10
Discover, MasterCard, or Visa) or e-check. Payment made
                                                                 The fee for ordering each academic transcript issued by
by money order should be mailed to the respective UMUC
                                                                 UMUC is $10, except those sent to an alliance school.
Business Office. Your student ID should be indicated on
the payment.                                                     Rush Official Transcript
As a member of the U.S. Armed Forces, you may                    A special handling fee is charged for transcripts processed
be entitled to tuition assistance (TA) from the                  and mailed or faxed within 24 business hours.
U.S. government. Students other than GoArmyEd and
active duty Air Force students must bring a copy of the          Certificate/Graduation				$50
TA form to your local UMUC office or send it directly            For each certificate and graduation application filed,
to tpmilitary@umuc.edu.                                          you are assessed an application fee.

You may also qualify for Veterans Affairs (VA) education
                                                                 Cap and Gown
benefits and other forms of financial assistance.
                                                                 When you attend commencement as a graduate, you are
Information on financial assistance (loans and grants)
                                                                 responsible for purchasing your own cap and gown.
and VA benefits is presented later in this catalog.

You will receive invoices for charges incurred to your           Fees and Activity from Other UMUC Campuses
student account. Charges become past due after the end           Charges incurred from UMUC Stateside and UMUC Asia
date of the official registration period for the session. Once   will be reflected on your financial account along with any
a charge is considered delinquent, you will begin receiving      UMUC Europe charges. You may direct all financial account
dunning (collection) notices. Timely payments should be          inquiries to your local UMUC office.
made to avoid your debt being sent to collections.

  8            GR ADUATE CATALOG | 2018-2019
ADMISSION, ENROLLMENT, AND FEES

Textbook Fees                                                   Military or Employer-Provided
Most UMUC graduate courses will use e-resources and             Tuition Assistance (TA)
open-source materials available to you at no cost.
                                                                If you are financing your education with military or
Select courses may require you to purchase textbooks            civilian tuition assistance (TA), also known as a third party
through the UMUC Europe webText online store or the             payment, you must bring authorized TA forms to the local
UMUC virtual bookstore found on the website. As with            UMUC office. If TA is pending, you should contact the
tuition charges, textbook charges are the responsibility        Third Party Office to explain the circumstances via
of the student.                                                 tpmilitary@umuc.edu for military students or
                                                                thirdparty@umuc.edu for non-military students.
Refunds
                                                                Tuition assistance documents are typically written forms

                                                                                                                                ADMISSION AND
If you drop a course during the drop period, you will           issued by a third party agency that guarantees payment.

                                                                                                                                 ENROLLMENT
qualify for a full refund of tuition and fees, except for the   Military and civilian TA forms should be completed
admission application fee.                                      and signed by the appropriate authorizing official. You
                                                                may submit forms and inquiries to the Third Party Office.
If you withdraw during the withdrawal period, you may be
refunded a portion of the tuition, as determined by the         GoArmyEd Students:
date of withdrawal and the refund schedule.                     If you registered through the GoArmyEd portal,
All refunds are computed from the date the withdrawal           you do not need to submit TA forms as GoArmyEd
is formally initiated, not from the date of the last class      automates the third party payment process.
you attended or the last participation date. Refunds are        If you are an active duty Air Force student, you do not
applicable for tuition only. Fees are not refundable.           need to submit TA forms; however, you must verify that
If your tuition was paid by employer contract, the refund       TA is digitally signed and approved within the AI Portal
is returned to the employer. If the tuition assistance was      for UMUC to retrieve electronically.
a partial payment, it is returned to the employer, and
excess payment is refunded to you.                              Indebtedness to the University
More information about drop/withdrawal deadlines and            If you incur debts to UMUC, you must clear them to be
refunds can be found at www.europe.umuc.edu/refunds.            permitted to register. Requests for services (including
                                                                transcripts and diplomas) are denied until all debts have
See p. 13 for information on federal return of funds for
                                                                been paid. Outstanding debts are collected against
financial aid students.
                                                                refunds due to you. After a reasonable period of time,
GoArmyEd students:                                              uncollected debts are forwarded to the Central Collection
You must initiate withdrawals through the GoArmyEd              Unit of the State Attorney General's Office.
portal. The last date to withdraw and receive a full refund
                                                                The Board of Regents has authorized UMUC to charge
is listed in the GoArmyEd portal on the class details page
                                                                students' delinquent accounts for all collection costs
of the course schedule for each class.
                                                                incurred by UMUC. The normal collection fee is 17 percent
                                                                plus attorney and/or court costs. Delinquent accounts are
                                                                reported to a credit bureau.

                                                                You can contact SCCU at +1-800-705-3493 or
                                                                +1-410-767-1220, or www.paybill.com/payccu/.

                                                                www.europe.umuc.edu/graduate                              9
FINANCIAL AID

Financial Aid                                                  General Eligibility Requirements
                                                               To be eligible for UMUC assistance, you must
Forms of Financial Aid
                                                               G Be admitted to UMUC as a degree-seeking or
UMUC's Financial Aid Office administers a variety
                                                                  eligible certificate-seeking student.
of financial assistance programs—including grants,
                                                               G Be a U.S. citizen or an eligible noncitizen.
scholarships, and loans—to help you meet the costs of
your educational goals. Aid is available based on              G Be enrolled half-time (6 or more credits) for most
financial need, academic merit, or both.                          federal and institutional aid programs. Federal loan
                                                                  programs require enrollment of at least half time.
Regardless of income level, you are encouraged to apply
                                                                  (Note: Audited courses do not count.)
for assistance; many financial alternatives are available.
                                                               G Demonstrate satisfactory academic progress toward a
Federal loan programs are available to graduate students:         degree or certificate according to UMUC policy.
William D. Ford Federal Direct Unsubsidized Stafford
                                                               G Have a high school diploma or GED.
Loans, and Graduate Plus Loans. These loans may be
                                                               G Possess a valid Social Security number.
used concurrently with VA educational benefits, military
tuition assistance, and other types of financial assistance.   G Register with Selective Service, if required to do so.
Under current federal regulations, federal grants are not      G Not be in default on any federal student loans, have
available to graduate students. As of 1 July 2012, federal        borrowed in excess of loan limits, nor owe a refund on
subsidized loans are no longer available to graduate              any grant under Title IV federal student aid programs.
students.                                                      G Not be ineligible based on a drug conviction.

  10          GR ADUATE CATALOG | 2018-2019
FINANCIAL AID

Applying for Financial Aid                                     Non-UMUC Enrollment
You may complete the online 2018-2019 Free Application         Financial aid awards are determined based on
for Federal Student Aid (FAFSA) form and submit it             enrollment with UMUC. If you wish to take a course
electronically at www.fafsa.gov.                               with another school, you must contact the Financial Aid
                                                               Office prior to enrolling with the other school. Enrollment
It may take several weeks to process an application for
                                                               in courses offered by UMUC Asia, UMUC Europe, and
any type of financial aid, so you should take note of the
                                                               UMUC Stateside may be used in calculating financial aid
priority processing deadlines and other important dates
                                                               eligibility with UMUC.
listed below.

Financial aid is awarded by academic year, and you must        Scholarships
reapply each year. You may apply until 30 June 2019
                                                               UMUC scholarship programs, which include the
for the 2018-2019 academic year. Financial aid may be
                                                               UMUC President's Scholarship, offer a number of
used concurrently with scholarships, military tuition
                                                               institutional scholarships as well as scholarships from
assistance, and military spouse tuition assistance. It is
                                                               corporate donors and foundations. Requirements vary
your responsibility to inform the Financial Aid Office when
                                                               according to the individual scholarship program, but
outside resources such as these will be used.
                                                               typical awards for most programs range from $200 to
The results of the Free Application for Federal Student Aid    $1,500 per semester.
(FAFSA) are contained in the Student Aid Report (SAR) or
                                                               To be considered for most UMUC scholarships, you
Institutional Student Information Report (ISIR), which will
                                                               must first complete the FAFSA and be pre-screened for

                                                                                                                                FINANCIAL AID
be secured electronically from the federal processors in
                                                               scholarship eligibility. If you meet UMUC's established
Illinois by the Financial Aid Office for all students who
                                                               scholarship criteria, you will be notified of your eligibility
submit a FAFSA application with the UMUC school code
                                                               via your "To Do List" through MyUMUC (my.umuc.edu).
of 011644.
                                                               Scholarships are awarded for the academic year
The Financial Aid Office must review and approve
                                                               on a first-come, first-served basis, so it is essential
the completed file before you enroll as a financial aid
                                                               for you to submit a scholarship application as early
recipient. You must be fully admitted to UMUC and be
                                                               as possible. More information is available online at
degree seeking in order to receive financial aid. An initial
                                                               www.europe.umuc.edu/scholarships.
financial aid award will be made based on anticipated
half-time (6 credit hours) enrollment in classes offered       Employees of UMUC and their dependents, as well
during the semester.                                           as persons who receive remission of fees from other
                                                               institutions, are not eligible to receive UMUC
Priority Deadlines for Financial Aid                           scholarships or grants.
You may apply for financial aid at any time and the
application will be processed on a first-come, first-served    Grants
basis. If the entire financial aid file is complete by the
                                                               UMUC President's Grant
priority deadline, your application should be processed in
                                                               This grant program offers grants to students who
time for funds to be available for registration. If you miss
                                                               demonstrate financial need. Typical awards range
the deadline, you may still be eligible to receive financial
                                                               from $100 to $500 per semester, based on need and
aid, but you may have to pay for tuition and fees yourself.
                                                               availability of funds.
Once financial aid is approved, you may be reimbursed.

    Semester                       Priority Deadline

    Full Academic Year             1 June
    or Fall Semester Only

    Winter and Spring              1 November
    Semesters

    Summer Semester                1 April

                                                               www.europe.umuc.edu/graduate                              11
Federal Direct Student Loan Programs                          Disbursement of Funds
William D. Ford Federal Direct Unsubsidized Stafford          The UMUC Financial Aid Office disburses (applies) funds
Loan Program                                                  to your account based on federal and UMUC guidelines.

This federally unsubsidized loan program enables              Financial aid may be released to your account up to
students to borrow directly from the Department of            10 days prior to the course start date. If you are enrolled
Education. Following federal guidelines, the Financial        in courses with multiple start dates, the disbursement is
Aid Office determines eligibility for the William D. Ford     released when you are actively enrolled in 6 credits.
Federal Direct Stafford Loan program. Eligible graduate       Awards applied to your account in excess of tuition
students may borrow up to $20,500 per academic year           and fee charges are refunded to you within UMUC and
of graduate study. After requesting the Federal Direct
                                                              federally mandated time frames. The Business Office
Student Loan, you will be offered the maximum eligibility
                                                              prepares refund checks and mails them directly to you.
for your loan period. You can accept all or part of the
                                                              In general, this refund process requires seven to 14 days
loan award.
                                                              from the date the credit balance is created on your
The student borrower assumes responsibility for payment       account at UMUC. To receive funds in a more timely
of the accrued interest while in school and during the loan   manner, you may also choose the direct deposit option
period. You must remain enrolled on at least a half-time      by enrolling through MyUMUC.
basis (6 credits) during the loan period.
                                                              UMUC Financial Aid Standards for Satisfactory
Federal Graduate PLUS Loans
                                                              Academic Progress
This non-need-based federal loan program is available
to graduate and professional students who have already        When receiving financial aid, you must make satisfactory
applied for their maximum loan eligibility under the          academic progress. You must maintain a cumulative
Federal Unsubsidized Stafford Loan Program. Graduate          grade point average (GPA) that meets the academic
and professional students are eligible to borrow up to        standards as set forth in this catalog and must maintain
the cost of attendance minus other estimated financial        a cumulative completion rate of at least 50 percent of
assistance.                                                   the credits attempted. If you fail to meet the minimum
If you are interested in a Graduate PLUS loan, you should     requirements, you are not eligible to receive financial
first complete a FAFSA then apply for a PLUS loan directly    aid unless a satisfactory academic progress appeal is
at www.studentloans.gov.                                      submitted and approved by the Financial Aid Office. You
                                                              may review the complete Satisfactory Academic Progress
Additional information regarding PLUS loans is available
                                                              policy for financial aid students, including details of the
at www.umuc.edu/students/aid/loans/grad_plus.cfm. If you
                                                              appeal process, at www.umuc.edu/gradsap.
are offered and accept the Graduate PLUS loan as part
of your financial aid award package, you will have your
information submitted to the Department of Education
for the federally required credit approval.

Repayment of the Graduate PLUS Loan begins on the
date of the last disbursement of the loan. There is also
an origination fee that is subject to reduction by the
Department of Education. Fees are subject to change
each fall.

 12           GR ADUATE CATALOG | 2018-2019
FINANCIAL AID

Federal Return of Funds Policy                                For Further Information
Federal (Title IV) financial aid is awarded under the         All financial aid information and forms are available at
assumption that you will attend and participate in            www.umuc.edu/financialaid on the UMUC website. For
classes for the entire period for which the aid has been      assistance, visit the Help Center at www.umuc.edu/help to
awarded. If you receive Title IV funds and do not attend      e-mail, chat, or review an extensive list of frequently asked
or participate for the entire period for which you have       questions. You may also contact the Financial Aid Office
been awarded aid, the university is required by federal       in Adelphi, Maryland, by phone at +1-800-888-UMUC or
regulation (34 CFR 668.22) to perform a Return of             at the UMUC Europe Headquarters.
Title IV Funds calculation. The requirement to perform
such a calculation is triggered by any of the following
actions occurring on or before the 60% point of your
enrollment period:                                                CONTACT THE UMUC EUROPE
                                                                  FINANCIAL AID OFFICE
G Course cancellation
                                                                  For details concerning financial aid, refer to the
G Disenrollment
                                                                  UMUC Europe website or contact:
G Assignment of a grade of FN
                                                                  University of Maryland University College Europe
G Dropping a course
                                                                  Attn: Financial Aid Office
G Withdrawing from a course                                       Unit 29216
If you certify your intent to return later within the same        APO AE 09004

                                                                                                                              FINANCIAL AID
term in which you dropped or withdrew from class, then            University of Maryland University College Europe
the Financial Aid Office will not perform a return of funds       Attn: Financial Aid Office
calculation—unless you do not return as scheduled.                Hertelsbrunnenring 10
When the Financial Aid Office performs a return of                67657 Kaiserslautern, Germany
funds calculation, unearned funds are returned to the             CIV:      +49-(0)631-534-80324
Department of Education. This can result in a balance             Fax:      +49-(0)631-534-80399
owed to UMUC. You are then responsible for repaying               E-mail: financialaid-europe@umuc.edu
the outstanding debt, or it will be transferred to the            Web:      www.europe.umuc.edu/financialaid
State Central Collections Unit.

If you are using federal financial aid, you are strongly
encouraged to contact the Financial Aid Office before
dropping or withdrawing to fully understand the impact
on your current and future financial aid awards.

Visit www.umuc.edu/enrollmentchanges for further
information.

                                                              www.europe.umuc.edu/graduate                             13