GUIDE LEADERS SUMMER 2021 - Michigan Crossroads Council
Page content transcription
If your browser does not render page correctly, please read the page content below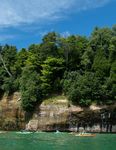 CUB SCOUT RESIDENT CAMP

LEADERS
GUIDE
SUMMER 2021

                  OR ADVENTU
             DO
       OUT

                             RES
                                 L
       MIC

                               NCI
        HIG

             AN
                            OU

                  CROSSROADS C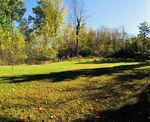 Greetings Scout Leaders!
The Outdoor Adventures team extends a warm "WELCOME BACK" to all
of our Scouting families for Summer Camp 2021. Summer Camp holds a
special place in the hearts of all our Scouts and staff and we have learned to
appreciate that more, with the cancellation of Summer Camp in 2020, due
to the Covid pandemic. We have all gained a renewed appreciation of the
great outdoors.

We can't wait to see Scouts back out on our beautiful camp lakes and rivers,
swimming, kayaking, on the shooting range, or just relaxing at your campsite
after a full day of merit badge programs. We all missed that in 2020. Summer
Camp in the GREAT OUTDOORS is coming soon and our Outdoor Adventures
team is working hard to ensure that our Scout's full re-engagement at camp
will be an experience they will never forget.

To further assist your troop's summer camp planning this Leader's Guide
consists of two sections;

Section 1: Outdoor Adventures Administration (applicable at all camp
properties)

Section 2: Specific Camp / Program. We have made every effort to capture
all pertinent information.

However, please do not hesitate to contact us if your question(s) are not
answered. Our well-trained camp staff is committed to exceeding your
expectations and is working very hard to ensure that our camps are Fun,
Clean and Safe. We look forward to greeting you this summer at one of our
amazing camps.

Thank you,
The Michigan Crossroads Council, Outdoor Adventures Team

     BSA MISSION STATEMENT                         Scout Oath                      Scout Law
 It is the mission of the Boy Scouts      On my honor I will do my best,           A Scout is:
     of America to prepare young          To do my duty to God and my         Trustworthy, Obedient,
people to make ethical choices over      country, and To obey the Scout          Loyal, Cheerful,
     their lifetimes by instilling in    Law. To help other people at all        Helpful , Thrifty,
 them the values of the Scout Oath       time, To keep myself physically         Friendly, Brave,
                 and Law:                  strong, mentally awake, and          Courteous, Clean,
                                                 morally straight.               Kind & Reverent

  It is the policy of the Michigan Crossroads Council to ensure a camping experience without
    discrimination or harassment on the basis of race, color, religion, sex, sexual orientation,
gender identity or expression, age, disability, marital status, citizenship, national orig in, genetic
  information, or any other characteristic protected by law. The Michigan Crossroads Council
                          prohibits any such discrimination or harassment.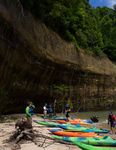 TABLE OF CONTENTS
SECTION 1 - MCC CAMP ADMINISTRATION               IV. STATE OF MICHIGAN / BSA /
I. WELCOME                                        MCC CAMP POLICIES, RULES, &
2 ..... Letter from the Outdoor Adventures Team   REGULATIONS
3 ..... Table of Contents                         20 ... State of Michigan Regulations

4 ..... Contacts & Quick Links                    21 ... National Camp Accreditation Program
                                                         Visitations
5 ..... Quick References
                                                  22 ... Youth Protection Reporting Policy
    5 ..... Summer Camp Timeline
                                                  22 ... Drugs & Alcohol
    5 ..... MCC Camps Contact Information
                                                  22 ... Illegal, Immoral, & Unacceptable Acts
II. PLANNING YOUR SUMMER CAMP 		                  22 ... Violent Behavior
   ADVENTURE                                      22 ... Living Quarters
7 ... Camp Fees / Camp Scholarships               23 ... Personal Equipment, Firearms,
8 ... Program Payment and Refund Policy                  Fireworks, & Ammunition
9 ... Parent Portal                               23 ... Transportation
10 ... Suggested Equipment List
                                                  V. YOUR UNIT PROGRAM AT CAMP
    11 ... Individual Equipment List
                                                  26 ... Planning
III. HEALTH & SAFETY
13 ... COVID-19 and Camp
16 ... BSA Annual Health & Medical Record
17 ... Youth Protection & 2-Deep Leadership
CONTACT & QUICK LINKS
       NAME                 POSITION                     CAMP              PHONE                        EMAIL
  Sean Henneman        Deputy Scout Executive -                          (608) 738-2000       Sean.Henneman@scouting.org
                         Chief Program Officer

                      Assistant Director of Outdoor                      (517) 940-4314         Dianna.Marsh@scouting.org
     Dianna Marsh                                     Camp Teetonkah
                         Adventures / Program

                      Camp & Program Operations
 Christian Townsend                                                      (612) 812-1026      Christian.Townsend@scouting.org
                              Manager

  Rebecca Alberda        Reservations Manager                            (616) 785-2662       Rebecca.Alberda@scouting.org

      Corrie Groth         Camping Director            Camp Rotary       (765) 969-9888          Corrie.Groth@scouting.org

                            Camp Director -            Camp Rotary
     Andrew Wright                                                       (989) 225-7586         Andrew.Wright@scouting.org
                           Program Specialist

                       High Adventure Director/                          (734) 716-6204         Gregory.Zdan@scouting.org
      Gregg Zdan                                      Cole Canoe Base
                         Acting Camp Director

  Janssen Lemley           Camping Director           D-bar-A Scout      (419) 509-7100        Janssen.Lemley@scouting.org
                                                         Ranch

     Drew DeMull                                       Gerber Scout
                           Camping Director                              (616) 826-2232          Drew.Demull@scouting.org
                                                       Reservation

                            Camp Director -            Gerber Scout
       Mary Stek                                                         (616) 835-5630           Mary.Stek@scouting.org
                           Program Specialist          Reservation

 For general questions please contact our Outdoor Adventures hotline: (517) 816-7755 or camp.michigan@scouting.org.

QUICK WEBSITE LINKS
Michigan Crossroads Council Website: https://michiganscouting.org/

Outdoor Adventures Landing Page: https://michiganscouting.org/outdooradventures/

Summer Camp Registration Pages: https://michiganscouting.org/outdooradventures/cub-scout-
summer-camp/

Health Forms: https://filestore.scouting.org/filestore/HealthSafety/pdf/680-001_ABC.pdf

DHS Clearance Forms: https://michiganscouting.org/wp-content/uploads/2015/07/Central-
Registry-Clearance-Request-Instructions-2016-v3.pdf

Restarting Scouting (COVID-19) Information & Forms: https://michiganscouting.org/
MiScoutingForward/

 4                                                               Michigan Crossroads Council - Administrative Leader's Guide 2021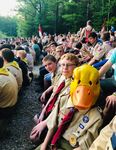 QUICK REFERENCES
                                                  IMPORTANT DATES
 May 1, 2021                    Camp Scholarship Applications DUE

 May 15, 2021                   Early Registration Ends

CAMP CONTACT INFORMATION

CAMP TEETONKAH
3710 Burkhart Road
Jackson, MI 49201
Phone: (810) 245-2250

D-BAR-A SCOUT RANCH
880 E. Sutton Road
Metamora, MI 48455
Phone: (810) 245-2250

GERBER SCOUT RESERVATION
1733 Owasippe Road                                                                   D-Bar-A
Twin Lake, MI 49457                                                                Scout Ranch
Phone: (231) 894-4928                                               Gerber Scout
                                                                    Reservation

MICHIGAN CROSSROADS
COUNCIL - HQ
14258 Michigan Street
Eagle, MI 48822                                                               Camp
Phone: (517) 940-4210                                                       Teetonkah

 Michigan Crossroads Council - Administrative Leader's Guide 2021                            5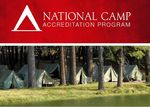 MCC CAMP FEES
FEES                                                                CAMP FEE - INCLUDES ALL PROGRAMS & MEALS

Cub Scout Overnight 									$120.00
Cub Scout Overnight (all payments made after May 15th) 				                            $128.00
Webelos Overnight										$150.00
Webelos Overnight (all payments made after May 15th)				                               $158.00
Camp Teetonkah Family Camp								$120.00
Camp Teetonkah Family Camp (all payments made after May 15th)		                        $128.00
D-Bar-A Scout Ranch Family Camp							$40.00
D-Bar-A Scout Ranch Family Camp (all payments made after May 15th)		                   $50.00

CAMP SCHOLARSHIPS
The Michigan Crossroads Council provides limited assistance on an individual basis to those Scouts
who could not otherwise attend summer camp due to financial hardship. Camp Scholarships will be
administered by the Michigan Crossroads Council and forms are available online AND at our Council
Service Centers. Completed Camp Scholarship forms are due by May 1st. Scouts who apply for a Camp
Scholarship are still responsible for half of the regular camp fee and must adhere to the Payment
Schedule.

ONLINE RESERVATION & PAYMENT SCHEDULE
All MCC Summer Camp Registrations can be made at
https://michiganscouting.org/outdooradventures/cub-scout-summer-camp/

 Michigan Crossroads Council - Administrative Leader's Guide 2021                                        7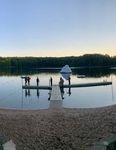 PROGRAM PAYMENT & REFUND POLICY
STATEMENT                                                                DEPOSITS
The Michigan Crossroads Council provides Council programs, high          1.   Deposits are non-refundable. The following will apply for any
adventure camps and other camping experiences to the Scouts                   deposit made for a Council sponsored program.
and leaders in its service area. These opportunities require Council
                                                                         2.   Deposits are not refundable. Any cancellation, once the deposit
staff to send deposits to the sponsoring camp, acquire needed
                                                                              has been sent to the Council, will be forfeited. Deposits may be
supplies and produce mailings to campers and others so the
                                                                              transferable to another participant that takes the entire slot
Council sponsored experiences are rewarding and convenient for
                                                                              for that event.
the Scouts and leaders in our Council.

Fees are usually paid in advance of the event and to ensure the          LATE FEES
Council can provide the best service to the Scouts the following         The Michigan Crossroads Council and all approved event
refund policies will apply. Participants are not considered registered   committees have the opportunity to set late fees or discounts for
for any event/activity until payment in full has been received.          events. Late fees will be announced with the original posting for
                                                                         the event. Late fees paid to the Council are not refundable.
EVENT/CAMPING FEES
Event fees are final except in a limited number of circumstances         CANCELLATION BY THE COUNCIL
where a refund may be granted. Refunds may be given only if              If the Michigan Crossroads Council or National Boy Scouts of
the following circumstances are brought to a Council employee's          America or any agency that has contracted with the Council cancels
attention. Individuals/Groups that cancel their reservations 30          an event, the Council will issue a full 100% refund (including any
days or more prior to the event date will receive a refund of fees       Deposit Money).
paid less a 15% administrative service charge. No refunds will be
given for cancellations made less than 30 days prior to the event        These policies only affect the Michigan Crossroads Council, Boy
date. Any/all refund requests must be made within 30 days of the         Scouts of America; its committees and districts. This policy is not
event date. No refunds will be given for any Scout not attending         transferable to charter partners or individual units (Packs, Troops,
Scouts BSA Summer Camp who was listed & paid for on the May              Teams, Crews and Posts) of the Council.
camp roster. Alternately, Scouts BSA Summer Camp fees may be
transferred to another Scout or leader attending. No pro-rated fees      EXAMPLES
will be given to Scouts wishing to attend a partial week at Scouts       • A Scout cannot attend an event. Cost of event is $20. The refund
BSA Summer Camp.                                                           would be $20 - $3 (15% service charge) = $17 refund if notification
                                                                           was made at least 30 days prior to event. No refunds made for
1.   The registered participant has an illness preventing                  notifications made less then 30 days prior to the event date,
     participation in the event and has a signed statement from a          however, the Scouts' event fee may be transferred to another
     medical doctor or healthcare practitioner. The written order          Scout.
     must be provided to the Michigan Crossroads Council, 137
     Marketplace Blvd., Lansing, MI 48917.
2.   In the event of the death of an immediate family member
     (parent, grandparent, brother, sister or anyone else living in
     the house with the participant). The Council will consider other
     deaths, which may affect the participant, on a case-by-case
     basis.
3.   Only an employee of the Michigan Crossroads Council may
     authorize a refund for a Council sponsored event.
4.   Any refund of monies for the event is then based on the money
     paid to the Council minus the deposit and any money sent
     to another agency or company for the event. The remaining
     money is refundable as long as the participant meets the
     above requirements. Any money that has been sent to another
     agency or company is considered issued and not refundable.

Any event that does not have a deposit, but has an event fee, will
be assessed a 15% service charge before any refund is issued. All
remaining money is refundable. Again, the participant must meet
the above requirements.

     8                                                                    Michigan Crossroads Council - Administrative Leader's Guide 2021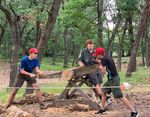 PARENT PORTAL
Parent portal allows the registration contact to provide the parents in your unit with access credentials so they can make payments
and complete data entry for their Scouts. As the registration contact, you may be registering an entire unit of Scouts for Summer Camp
and the council requires a certain amount of information from each Scout (such as name, rank, dietary restrictions, etc.). If you don't
use Parent Portal, then you have two options: enter all this information yourself, or allow your parents full access to the registration by
giving each one your registration number and email address. The latter opens up privacy concerns because each parent can see the
information for all the other Scouts. By using Parent Portal, you are shifting the data entry and payment
responsibilities to the parents while also only allowing a parent to see their own Scout's information.

If your unit chooses to use Parent Portal your unit contact's access will remain identical, as if you were not using the feature. You will
still be able to access the registration and make changes to attendees or add new attendees.

Your registration contact has the ability to activate or lock other features as part of Parent Portal.

The registration contact can do the following:
• Only allow certain parents access to Parent Portal. This is done simply by only handing out login credentials to those parents that you
  wish to have access.
• Choose how often the (the registration contact) receive a summary email of changes made by parents. This can be done daily, bi-
  weekly, or weekly.
• Prevent parents from making payment or seeing event fees - use this feature if you want parents to be able to enter information on
  their Scout, but not make payments.
• Allow class selection - use this feature if you want the Scout/parent to make their own class selections online.

To turn on Parent Portal, or to learn more about it, click on the "Parent Portal" icon under "Additional Actions" in the Registration Contact
Blue Box on your registration page.

                               For a guided video on how to use Parent Portal, please visit the link below:
                                          https://www.youtube.com/watch?v=whZ_V_6uskY

                         For a guided video on how parents can utilize Parent Portal, please visit the link below:
                                          https://www.youtube.com/watch?v=und5EZq0LHU

        Please Note: Other content available on YouTube is not under the control of the Michigan Crossroads Council.

Michigan Crossroads Council - Administrative Leader's Guide 2021                                                                      9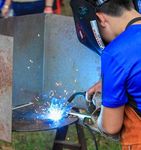 SUGGESTED EQUIPMENT LIST

Every Unit at camp should take a few minutes to determine if it has everything necessary for a quality program. The following is only a
suggested list of items to take to camp - consult the Scoutmaster's Handbook for a more detailed list.

SUGGESTED UNIT EQUIPMENT CHECKLIST

         PAPERWORK
         This Leader's Guide - and Accompanying Camp Guide

         Completed & Checked BSA Health Forms & Release of Campers Forms (as applicable by camp)

         COVID-19 Required Documentation (as applicable)

         State of Michigan Central Registry Clearance Letters for all 21+ Year Old Adults

         Pre-Camp Swim Check Forms (if applicable)

         Campfire Skits & Songs Ideas/Book

         Unit Record Book with Advancement

         Copy of Current YPT certification

         CAMPSITE
         Lockbox / Lockable Storage for Valuables

         Lantern(s)

         Clock

         HEALTH & SAFETY

         First Aid Kit

         Lockbox / Lockable Storage for Medications + Medication Log Sheet (provided by camp)

         Hand Sanitizer

  10                                                                   Michigan Crossroads Council - Administrative Leader's Guide 2021
SUGGESTED INDIVIDUAL EQUIPMENT CHECKLIST:
All personal gear should be marked with the owner's name and unit number

         CLOTHING                                                           DAY ITEMS
         Complete BSA Uniform                                               Daypack/backpack
         Hiking boots or shoes (closed toed shoes ONLY)                     Wallet
         Lightweight jacket                                                 Notebook
         Sweatshirt                                                         Pencils/pens
         Raincoat or poncho                                                 Scout Handbook
         Scout Hat                                                          Merit Badge Book(s)
         Extra shirts                                                       Canteen/Water Bottle
         Extra shorts/pants                                                 Camera
         Pajamas/sleep clothes                                              EXTRAS
         Handkerchiefs                                                      Medication (in original container)
         6 pairs extra socks                                                Fishing Equipment
         6 changes underwear                                                Merit Badge Pre-requisites
         Tennis shoes (closed toed shoes ONLY)                              Musical Instrument
         TOILETRY KIT                                                       Song Book
         Wash cloths                                                        Personal First Aid Kit
         Hand towel                                                         Money ($) for Trading Post
         Body towel                                                         Pocket Knife (with Totin' Chip)
         Soap                                                               Matches/Lighter
         Shampoo                                                            Compass
         Toothbrush                                                         Flashlight
         Toothpaste                                                         Batteries
         Comb/brush
         Deodorant                                                  This list is to be used as a guideline, needs will vary between
                                                                    Scouts.
         Sunscreen
         Bug Spray                                                  While doing aquatics activities, swimsuits must be modest.
                                                                    For males, tight fitting swim briefs or swim bottoms short
         AQUATIC ITEMS                                              enough to allow exposure are not allowed - no speedos. For
         Swimsuit (pack on top)                                     females, bikinis are not allowed; modest tankinis or one-piece
                                                                    swimsuits are appropriate.
         Beach Towel
                                                                    Scouts may bring cell phones to camp for Merit Badge use,
         Goggles/swim mask
                                                                    photographs, etc. but will NOT be allowed to use them if they
         BEDDING                                                    disrupt class or are used inappropriately.

         TENT (if applicable by camp)                               Scouts should not bring pagers, 2-way devices, or personal
                                                                    computers!
         Pillow
         Sleeping Bag                                               For safety reasons, sandals are only to be worn in the
                                                                    shower or at the beach. Closed toed shoes MUST be worn
         Extra Blanket (if desired)                                 when traveling through camp!
         Ground/sleeping pad

 Michigan Crossroads Council - Administrative Leader's Guide 2021                                                             11
COVID-19 AND CAMP
As you prepare for your week at camp, please know
that we will continue to make updates to our COVID-19
protocols to ensure your Scout's health and safety. Our
COVID-19 compliance procedures are based on the most
current guidance from health and safety authorities,
such as the Centers for Disease and Control (CDC), and
appropriate state and local government agencies.

Please note; We are committed to keeping you informed
on an ongoing basis. Due to the evolving nature of
COVID-19 in our various communities, our policies and
procedures may vary up until the time of your week at
camp. Your experience may be a little bit different from
your last summer camp visit. But together, we can find
new ways to create memories to treasure.

As mentioned, we are working hand-in-hand with our
local health departments and health care providers
to ensure that we are following the most up to date
guidelines. As a unit leader we ask that you make every
effort to keep informed of the latest State of Michigan
Licensing and Regulatory Affairs (LARA)-Guidelines
for Camp Operations During COVID-19, www.michigan.
gov/coronavirus. We recommend that you share this
information with your other leaders and Scout families
on a regular basis.

Michigan Crossroads Council - Administrative Leader's Guide 2021   13
COVID-19 AND CAMP
GUIDELINES WE ARE FOLLOWING & STEPS
WE ARE TAKING AT ALL CAMPS
PHYSICAL DISTANCING AND POTENTIAL CAPACITY LIMITATIONS:
We will implement physical distancing guidelines at all camps based on guidance from health authorities, such as the Center for
Disease and Control (CDC) and appropriate government agencies. This may include implementation of camper capacity measures
in affected program areas, including limitations for merit badge classes, to comply with local, state and federal guidelines.

SCREENING AND PREVENTION SUPPORT:
We will follow guidance from the government and the medical community regarding screening procedures and prevention measures,
including those related to Personal Protective Equipment (PPE) (i.e face coverings). Many measures, like adding hand sanitizer
stations, increased and comprehensive cleaning procedures, have already been implemented.

STAFF TRAINING:
We're further emphasizing our culture of health and safety amongst our staff, and will continue to provide ongoing training as
updated guidelines and best practices are made available as we move closer to the first day of camp.

AREAS, FACILITIES, PROGRAM EQUIPMENT AND SUPPLIES:
Rest assured, high traffic facilities such as Restrooms, Showers, Leader's Lounge, Health Office, and the Trading Post will be cleaned
several times throughout the day. All program areas will be cleaned and sanitized every four hours. Other program areas of high use
more often. Program equipment will be cleaned and sanitized after every use. This includes but is not limited to; firearms, archery
equipment, canoes, kayaks, life jackets, climbing equipment, craft tools, sports equipment etc.

FOOD AND COMMISSARY SERVICE:
Our team is ready to adapt each camp's specific meal service plan to meet all COVID-19 local, state, and federal guidelines. This
may include; patrol cooking in unit campsites, staggered meal times to meet dining hall capacity limits, meals served in an outdoor
setting and other methods of service to ensure every Scout's Health and Safety. Note; For your planning purposes, adjustments to
our meal service plan will be communicated to you well in advance of your summer camp week.

HEALTH AND SAFETY ADMINISTRATION / CAMP HEALTH OFFICER:
We are working closely with medical experts, state and local agencies to ensure that our on-site medical staff is prepared to address
all health and safety concerns as it relates to COVID-19 procedures and plans to address any COVID-19 related incident. Our Health
Officers are prepared and trained to guide you through a safe week of camp.

14                                                                    Michigan Crossroads Council - Administrative Leader's Guide 2021
COVID-19 AND CAMP
COMMUNICATION &                                                                          YO
                                                                                           UR DIST
                                                                                                  A
PREPARATION THROUGHOUT                                                               P

                                                                                 E

                                                                                                  NC
                                                                               KE

                                                                                                    E
THE YEAR
In the meantime we will be scheduling specific camp virtual meetings
throughout the winter and spring to give you the most up to date information     T

                                                                               A
                                                                                     LE

                                                                                                  T
                                                                                                     E
and to address any concerns or answer any questions that you may have.                    AST 6 FE
Registering early will ensure timely and effective communication with your
unit throughout the summer camp preparation timeline.

Our focus remains on the health and safety of our entire Scouting community.
We have already implemented a number of enhanced health and safety
                                                                                CLEAN & SANITIZE
measures, such as increasing the frequency of cleaning and disinfection,
adjusting practices to promote physical distancing and providing necessary
PPE for staff, educating staff and volunteers by conducting COVID-19 safety
protocol webinars.

We continue to learn from these experiences and will be well prepared for
summer camp 2021.

                                                                                       R A MAS
                                                                                     EA
                                                                               W

                                                                                                     K

                                                                                 WASH YOUR

                                                                                     HANDS

 Michigan Crossroads Council - Administrative Leader's Guide 2021                                        15
BSA ANNUAL HEALTH & MEDICAL RECORD

Effective January 1, 2010 the only health form that we are allowed to accept is the BSA Annual Health & Medical Record. Please visit the
following link for the current health form: http://www.scouting.org/scoutsource/HealthandSafety/ahmr.aspx

Parts A, B (both sides), and C MUST be completed including ALL required signatures for all campers - regardless of how long they will be
in camp for. Sports physicals and/or any other physical forms will not be accepted. Participants arriving without the proper health form
will be expected to complete the proper form at their expense to be able to remain in camp - no exceptions!

Adults without Part C will not be permitted access to camp - no exceptions! Adult leaders will also be required to go through a health
check with the unit at check-in.

Any camper arriving to camp, who does not possess a valid BSA Health Form, will not be admitted onto camp property. There will be no
refunds for anyone who is not admitted to camp due to an invalid health form.

All health forms must be renewed annually for both youth and adults. The BSA Health Form is valid until the last day of the month one
year after it was issued (i.e. if your health form is dated June 6, 2020 - it is valid until June 30, 2021).

Per State of Michigan policy, all Health Forms must be kept on file at Camp - HEALTH
FORMS WILL NOT BE RETURNED - please bring a photocopy to camp - we are not able to
provide a copy of your Health Form to you.

TETANUS SHOTS
For the benefit of individual health, as well as that of the community in general, it is the Boy Scouts of America national policy that
members of the organization adhere to the joint recommendations of the Advisory Committee on Immunization Practices, the American
Academy of Pediatrics, and the American Academy of Family Physicians with regard to obtaining age-appropriate immunizations.

When attending Boy Scouts of America programs or activities that require an annual health and medical record or specialty physical
exam to be completed, it is required to have current tetanus immunization!

Exceptions to tetanus immunization will be accepted for medical, religious, or philosophical reasons. Those who choose not to receive
the tetanus immunization are required to fill out a form releasing the Boy Scouts of America from liability. This form must be attached to
your medical form upon your arrival to camp. A copy of this form can be found at the following link: http://www.scouting.org/filestore/
pdf/680-451.pdf

Scouts and adult leaders who arrive to camp without an up-to-date tetanus vaccination or signed vaccination exemption form MUST
go and receive one in town at their own expense. Failure to have an up-to-date tetanus vaccination can result in removal from camp.

  16                                                                   Michigan Crossroads Council - Administrative Leader's Guide 2021
YOUTH PROTECTION & 2-DEEP LEADERSHIP

The Boy Scouts of America believes that its top priority is to protect       TENTING:
the safety of children. The BSA has developed "Barriers to Abuse             No adult may share a tent with a person of the opposite sex
Within Scouting" that create safer environments for young people             unless he or she is that adult's spouse.
involved in Scouting activities. All Scout leaders must comply with
these policies. Violations of these policies put Scouts at risk and          No youth may share a tent with an adult or a person of
will result in disciplinary action, including expulsion from camp and        the opposite sex other than a family member or guardian.
revocation of membership. All camp staff members are required to             Assigning youth members more than two years apart in age
understand these policies and report any suspected violations as             to sleep in the same tent should be avoided unless the youth
directed by the Camp Director.                                               are relatives.

TWO-DEEP LEADERSHIP ON ALL OUTINGS                                           SHOWER FACILITIES:
REQUIRED.                                                                    Whenever possible, separate shower and latrine facilities
A minimum of two registered adult leaders, or one registered leader          should be provided for male/female adults and male/female
and a participating Scout's parent, or another adult is required for         youth. If separate facilities are not available, separate shower
all trips and outings. One of these adults must be 21 years of age           times should be scheduled and posted.
or older.
                                                                         THE BUDDY SYSTEM SHOULD BE USED AT ALL
    ADULT SUPERVISION/COED ACTIVITIES:                                   TIMES.
    Male and female adult leaders must be present for all overnight      The buddy system is a safety measure for all Scouting activities.
    coed Scouting trips and outings, even those including parent         Buddies should know and be comfortable with each other. Self-
    and child. Both male and female adult leaders must be 21             selection with no more than two years age or significant differences
    years of age or older, and one must be a registered member           in maturity should be strongly encouraged. When necessary,
    of the BSA.                                                          a buddy team may consist of three Scouts. No youth should be
                                                                         forced into or made to feel uncomfortable by a buddy assignment.
The BSA now requires that ALL adults who wish to overnight as
part of their camp stay MUST be a registered member of the BSA!
Any adults who wish to stay on any Michigan Crossroads Council           PRIVACY OF YOUTH IS RESPECTED.
property overnight, that cannot show proper registration with the        Adult leaders and youth must respect each other's privacy,
BSA, must leave the property - no refund!                                especially in situations such as changing clothes and taking
                                                                         showers at camp. Adults may enter youth changing or showering
                                                                         areas only to the extent that health and safety requires. Adults
ONE-ON-ONE CONTACT BETWEEN ADULTS                                        must protect their own privacy in similar situations.
AND YOUTH MEMBERS IS PROHIBITED.
In situations requiring a personal conference, such as a                 INAPPROPRIATE USE OF SMART PHONES,
Scoutmaster conference, the meeting is to be conducted with the
knowledge and in view of other adults and/or youth.                      CAMERAS, IMAGING, OR DIGITAL DEVICES IS
                                                                         PROHIBITED.
TWO-DEEP LEADERSHIP AND NO ONE-                                          Although most Scouts and leaders use cameras and other imaging
                                                                         devices responsibly, it is easy to unintentionally or inadvertently
ON-ONE CONTACT BETWEEN ADULTS AND                                        invade the privacy of other individuals with such devices. The use
YOUTH MEMBERS INCLUDES DIGITAL                                           of any device capable of recording or transmitting visual images in
COMMUNICATION.                                                           or near shower houses, restrooms, or other areas where privacy is
Leaders may not have one-on-one private online communications            expected is inappropriate.
or engage one-on-one in other digital activities (games, social
media, etc.) with youth members. Leaders should copy a parent            NO SECRET ORGANIZATIONS.
and another leader in digital and online communication, ensuring         The BSA does not recognize any secret organizations as part
no one-on-one contact exists in text, social media, or other forms       of its program. All aspects of the Scouting program are open to
of online or digital communication.                                      observation by parents and leaders.

AGE-APPROPRIATE AND SEPARATE
ACCOMMODATIONS FOR ADULTS AND SCOUTS
ARE REQUIRED.

  Michigan Crossroads Council - Administrative Leader's Guide 2021                                                                  17
YOUTH PROTECTION & 2-DEEP LEADERSHIP

YOUTH LEADERSHIP IS MONITORED BY ADULT                                  ALL ADULT LEADERS AND YOUTH MEMBERS
LEADERS.                                                                HAVE RESPONSIBILITY.
Adult leaders must monitor and guide the leadership techniques          Everyone is responsible for acting in accordance with the
used by youth leaders and ensure BSA policies are followed.             Scout Oath and Scout Law. Physical violence, sexual activity,
                                                                        emotional abuse, spiritual abuse, unauthorized weapons, hazing,
DISCIPLINE MUST BE CONSTRUCTIVE.                                        discrimination, harassment, initiation rites, bullying, cyberbullying,
Discipline used in Scouting must be constructive and reflect            theft, verbal insults, drugs, alcohol, and pornography have no
Scouting's values. Corporal punishment is never permitted.              place in the Scouting program and may result in revocation of
Disciplinary activities involving isolation, humiliation, or ridicule   membership. For more information, please see the BSA's Guide to
are prohibited. Examples of positive discipline include verbal          Safe Scouting and Youth Protection resources.
praise and high fives.
                                                                        UNITS ARE RESPONSIBLE TO ENFORCE YOUTH
APPROPRIATE ATTIRE IS REQUIRED FOR ALL                                  PROTECTION POLICIES.
ACTIVITIES.                                                             Adult leaders in Scouting units are responsible for monitoring the
Proper clothing for activities is required. While doing aquatics        behavior of youth members and other leaders and interceding
activities, swimsuits must be modest. For males, tight fitting swim     when necessary. If youth members misbehave, their parents
briefs or swim bottoms short enough to allow exposure are not           should be informed and asked for assistance.
allowed - no speedos. For females, bikinis are not allowed; modest
tankinis or one-piece swimsuits are appropriate.                        INCIDENTS REQUIRING AN IMMEDIATE
                                                                        REPORT TO THE CAMP DIRECTOR.
NO HAZING.                                                              The following must be reported to the Camp Director for action
Hazing and initiations are prohibited and may not be included as        immediately:
part of any Scouting activity.                                          • Any threat or use of a weapon
                                                                        • Any negative behavior associated with race, color, national
NO BULLYING.                                                              origin, religion, sexual orientation, or disability
Verbal, physical, and cyberbullying are prohibited in Scouting.
                                                                        • Any reports to authorities where the BSA's Mandatory Reporting
                                                                          of Child Abuse policy or your state's mandatory reporting of child
MANDATORY REPORTING OF CHILD ABUSE.                                       abuse laws apply
All persons involved in Scouting must report to local authorities
                                                                        • Any abuse of a child that meets state reporting mandates for
any good-faith suspicion or belief that any child is or has been
                                                                          bullying or harassment
physically or sexually abused, physically or emotionally neglected,
exposed to any form of violence or threat, exposed to any form          • Any mention or threats of suicide
of sexual exploitation including the possession, manufacture, or
distribution of child pornography, online solicitation, enticement,     If someone is at immediate risk of harm, call 911.
or showing of obscene material. This duty cannot be delegated to
any other person.                                                       If a Scout is bullied because of race, color, national origin,
                                                                        religion, sexual orientation, or disability, and local help in
Immediately notify the Camp Director of this report, or of any          not working to solve the problem, contact the BSA Member
violation of BSA's Youth Protection policies, so he or she may take     Care Contact Center at 972-580-2489, or send an email to
appropriate action for the safety of our Scouts, make appropriate       youth.protection@scouting.org.
notifications, and follow up with investigating agencies.

State-by-state mandatory reporting information:
www.childwelfare.gov

  18                                                                     Michigan Crossroads Council - Administrative Leader's Guide 2021
MICHIGAN &
BSA / MCC CAMPS
POLICIES, RULES, &
  REGULATIONS
STATE OF MICHIGAN REGULATIONS FOR 2021

The State of Michigan requires all adults (21 and older) that are   Rule 115 It is mandatory that any staff member or volunteer
on camp property to go through a Central Registry Clearance         report to their director any actual or suspected case of child
with the Department of Human Services of Michigan (DHS).            abuse or neglect immediately. The Director shall immediately
Although the rule states that this pertains to "staff", the state   contact the Camp Director, who if after investigation, finds
defines "staff" as either a paid employee OR a volunteer who        abuse or neglect, shall by phone report to the Department of
has responsibility for the direct care or supervision of campers    Social Services and file a written report within 72 hours. "This
or who has unsupervised contact with campers. The state of          is the responsibility of all staff members and volunteer leaders."
Michigan requires us to document that EVERY individual aged 21
and older on camp property be cleared by the Central Registry /     Rule 119 Each staff member and volunteer leader must be alert at
State of Michigan.                                                  all times to each camper's physical state. Any observed change
                                                                    should be reported to the Camp Director for the appropriate
If you are 21+ years of age and plan to attend or visit any MCC     action. This can most easily be done during swim checks (cuts,
Summer Camp this summer, a letter from the State of Michigan        bruises, etc.) and at meal times for behavioral patterns.
stating you have been cleared by the Central Registry must be
on file in the camp office. You will need to submit a Department    Rule 123 The camp shall hold all prescription and nonprescription
of Human Services (DHS) Request for Central Registry Clearance      drugs and medications in locked storage unless medically
to MI DHS, P.O. Box 30650, Lansing MI 48909. This is a one-time     contraindicated.
clearance at no cost to the person asking for the clearance. Upon
approval, the person seeking a clearance will receive a form        Rule 400.11111 A camp shall ensure that the ratio of adult staff
letter, DHS 1910, from the State of Michigan showing that you       members to campers at any one time is as follows:
have been cleared. You should keep a copy for your records and          a.   For campers below the age of 13, during their awake
a copy needs to be turned in at camp with your health form upon              hours there shall be 1 adult staff member for every 10
your arrival at camp - previous year's clearance letters are                 campers or a fraction thereof beyond the first 10.
still valid for 2021 - as long as there has not been a lapse in
your BSA registration. Visitors not registered with the BSA             b.   For campers below the age of 13, during their sleeping
are required to get a new letter annually. This rule applies                 hours there shall be 1 adult staff member for every 14
to anyone 21+ years of age who wishes access to camp; you                    campers or a fraction thereof beyond the first 14.
will not be allowed on camp property without Central Registry           c.   For campers 13 years of age or older, there shall be 1
Clearance this summer. The DHS Registry Request for Clearance                adult staff member for every 14 campers or a fraction
form is available on the MCC website, all Field Council Service              thereof beyond the first 14.
Centers, or the State of Michigan website. To ensure that your          d.   For campers with disabilities, during their awake hours
unit family & friends who will be visiting you this summer do                there shall be 1 adult staff member for every 3 campers
not get turned away or delayed, please notify your unit families             or a fraction thereof beyond the first 3.
of this State of Michigan rule. Individuals not cleared must be
                                                                        e.   For campers with disabilities, during their sleeping
accompanied by someone with clearance. Please do not mail
                                                                             hours there shall be 1 adult staff member for every 6
your Clearance Letter to camp - keep the original and bring a
                                                                             campers or a fraction thereof beyond the first 6.
copy with you to camp!
                                                                        f.   The minimum number of staff on duty and in camp is 2
                                                                             adult staff members
STATE OF MICHIGAN LAWS/ADMINISTRATIVE
RULES                                                               In a camp that has more than 50 campers, the camp director
Public Act 116 of 1973 provides for the licensing of children's     shall not be included in determining the staff member-camper
camps. Administrative rules adopted by the joint legislative        ratio and shall not serve full-time as the health officer or as an
committee on April 17, 1984 require written procedures on the       aquatics supervisor.
following items be provided to every staff member and leader:

Rule 113 No camper shall be deprived of food or sleep, be placed
alone without staff supervision, observation and interaction,
or be subjected to ridicule, threat, corporal punishment or
excessive physical exercise.

20                                                                   Michigan Crossroads Council - Administrative Leader's Guide 2021
NATIONAL CAMP ACCREDITATION PROGRAM

The National Office of the Boy Scouts of America states that the purpose of the National Camp Accreditation Program (NCAP) is to
help councils elevate camps to new levels of excellence in delivering Scouting's promise to youth. Councils will engage in a rigorous
review of camps and properties, continuous improvement, and correction or elimination of substandard practices.

NCAP achieves this purpose through the following:
• National Camp Standards
• Application and Authorization to Operate Review
• Camp Strategic Analysis
• Continuous Camp Improvement Program
• Annual Camp Assessment Process

Only camps that successfully complete all five aspects of the NCAP are BSA accredited camps.

Our camps are inspected during the first week of operation by a team of trained "Visitation Specialists" to ensure that our camps &
programs meet BSA National Standards. The State of Michigan / Department of Human Services, the Health Department, the State of
Michigan Licensing & Regulatory Affairs Department, and other departments concerned with the safety and well being of our campers
also make routine inspections of our properties and programs.

Per standard AO-802, all Michigan Crossroads Council Camps continue to earn and operate as BSA NCAP Accredited Camps.

 Michigan Crossroads Council - Administrative Leader's Guide 2021                                                             21
BSA / MCC CAMP POLICIES
YOUTH PROTECTION REPORTING POLICY                                     YOUTH AND/OR ADULT VIOLENT BEHAVIOR
Any suspicion or belief that any child is or has been physically,     The directors and staff at our camps are coached in preventative
emotionally or sexually abused, exploited or exposed to any form      measures when it comes to youth and/or adult violent behavior.
of violence, threat, pornography or obscene material should be        We are not trained, nor do we have the ability, to handle situations
reported to the local authorities AND to the Scout Executive. At      relating to violent behavior. If these types of situations should
summer camp, the Camp Director serves as the designee for the         arise at camp, we will immediately contact local authorities
Scout Executive.                                                      for professional assistance. The youth and/or adult will be sent
                                                                      home to seek professional guidance - no refund. Please keep us
The Michigan Department of Human Services hot line number is          apprised of any discipline/behavior problems you may experience
855-444-3911. This toll-free number allows you to report abuse or     during the week. The Michigan Crossroads Council maintains a
neglect of any child or adult any time day or night.                  zero-tolerance policy for violent behavior.

DRUGS & ALCOHOL                                                       LIVING QUARTERS
The Michigan Crossroads Council and the Boy Scouts of America         The Michigan Crossroads Council and the Boy Scouts of America
are committed to providing a safe, healthy, and productive camp       reserve the right to enter quarters (not limited to but including
and camping experience. Accordingly, the possession or use of,        tents) during reasonable hours, when necessary, in order to
or being under the influence of, illegal drugs (as classified under   provide for efficient service, repairs, improvements, maintenance,
federal, state or local laws), including marijuana, and / or the      fire safety inspections, or enforcement of Michigan Crossroads
possession of drug paraphernalia, will not be tolerated on any        Council and Boy Scouts of America regulations and policies.
properties (including camps) of the Michigan Crossroads Council
or the Boy Scouts of America.

Possession, consumption, or being under the influence of alcohol,
including beer, will not be tolerated on the properties of the
Michigan Crossroads Council or the Boy Scouts of America.

Violation of this policy will result in immediate removal from camp
(with no refund) and may also result in legal prosecution.

While the proper use of prescribed medication by a patient under
the care of a physician is permitted, such prescription medications
must be dispensed by the Camp Health Director or the designated
Unit Leader in your site in accordance with the rules of the Boy
Scouts of America.

Michigan Crossroads Council Camps are "Drug & Alcohol Free
Zones."

FOR PURPOSES OF THIS POLICY, MARIJUANA IS AN ILLEGAL
DRUG AND IS NOT A PRESCRIBED MEDICATION.

ILLEGAL, IMMORAL,AND/OR UNACCEPTABLE
ACTS
As a character building organization caring for other people's
children in camp, illegal, immoral or other activities generally
considered unacceptable by society have no place in the Boy
Scouts of America. This includes all forms of hazing and unit
initiations.

22                                                                    Michigan Crossroads Council - Administrative Leader's Guide 2021
BSA / MCC CAMP POLICIES
PERSONAL EQUIPMENT, FIREARMS, FIREWORKS, AND AMMUNITION
Michigan Crossroads Council policy DOES NOT allow for any of the following personal items / safety equipment to be brought onto camp
property:

     Firearms*: 				                        Rifles, shotguns, pistols (including off-duty law enforcement), bows, crossbows, etc.
     Shooting Sports*: 			                  Wrist rockets, slingshots, tomahawks, throwing knives, etc.
     Ammunition*: 			 Bullets, slugs, shot-shells, BBs, arrows, etc.
     					(Ammunition is never allowed outside of the range area in any form)
     Fireworks*: 			                        Poppers, firecrackers, fountains, mortars, etc.
     Climbing: 				                         Harnesses, helmets, gloves, carabiners, belay devices, rope, etc.
     Aquatics: 				                         Lifejackets, personal watercraft + paddles & oars, lifesaving equipment, etc.
     Skilled Trades: 			                    Welding jacket, welding gloves, welding helmets, hand tools, etc.

     *Violations will result in immediate removal from camp - no refund. The MCC maintains a "zero-tolerance" policy on
     *firearms, shooting sports, ammunition, and fireworks violations.

All of our MCC Camps provide adequate equipment to serve your unit's shooting sports, climbing, and other program needs. All personal
equipment should be left at home and not brought with you to camp.

Campers that have any of the above listed items (including service pistols) will be given the opportunity to turn them in to the Camp
Office upon Sunday check-in. There, they will be stored under lock and key until the end of the week. You MAY NOT lock any personal
equipment in your vehicle (including service pistols). Personal equipment will then be returned to you upon your departure from camp.
Personal equipment will NOT be allowed to be used on camp property. Failure to turn in personal equipment will result in your immediate
removal from camp - no refund!

TRANSPORTATION
The Michigan Crossroads Council is not able to transport individuals to "off the property" activities (except for pre-approved and licensed
"Trek Programs" as defined by NCAP and the State of Michigan) or appointments, including non-emergency medical situations. The unit
is responsible for all "off property transportation" and is to make sure that those providing that transportation are doing it in accordance
with all rules and regulations established by the National Council of Boy Scouts of America and the State of Michigan. Units must make
sure that the vehicles being used to transport Scouts are in excellent working order, the driver is currently licensed, and all appropriate
insurances are in effect.

Camp vehicles are NOT available for the transport of Scouts or Leaders. If a camper needs gear transported during the week, prior
arrangements must be made with the Camp Office.

All riders are to use seat belts at all times and are not to distract drivers at any time. All emergency situations are dealt with as is
appropriate.

  Michigan Crossroads Council - Administrative Leader's Guide 2021                                                                23
BSA / MCC CAMP POLICIES

FINAL REMINDERS
• Units must have 2 deep leadership at all times, unless registered as an individual family.

• All unit reservations are made to best accommodate our customers and the space available in each campsite.

 Depending on the Unit reservations for your week at camp, your campsite may be home to more than one unit.
 Sharing a campsite can provide your Scouts with an excellent opportunity to make new friends and share in
 the many duties and activities available at camp during your week at camp. Each MCC Camp reserves the
 right to make final campsite assignments or re-assignments.

• No pets are allowed in any area of camp beyond the parking lot - Please make sure your visitors are aware of
  this policy. This rule does not pertain to registered service animals with accompanying paperwork.

• Closed-toe footwear must be worn in camp at all times except while in the lake, shower, or bed. This includes
  traveling to or from the Aquatics area or a shower house.

• Anyone arriving at or leaving camp must sign in or out at the Camp Office.

• No flames or open fires are permitted in tents at any time.

• It is a violation of law to tamper with smoke detectors in camp buildings and structures.

• The Scout uniform is the proper dress for dinner & evening flag. It is strongly encouraged at all other times.

• Parents and Leaders are responsible for discipline of the Scouts in their units.

• Scouts are not allowed in restricted areas without permission of the staff member on duty. Restricted areas
  include the Aquatics, COPE & Climbing, and Shooting Sports program areas - other areas as indicated by
  each camp.

• Flammable liquid stoves and lanterns must be used and filled only by adult leaders. Liquid fuels must be
  stored in accordance with each camp's Chemical Fuel Policy.

• Other rules deemed necessary by each individual Camp Director.

 24                                                       Michigan Crossroads Council - Administrative Leader's Guide 2021
YOUR UNIT
PROGRAM
 AT CAMP
PLANNING FOR CAMP
          When you and your Scouts arrive at camp, you'll find a staff that
          is ready, willing, and able to assist you with your week's program.
          The staff is there, not to lead your unit - that's your privilege as a
          Scout leader or parent - provide assistance in the form of leading
          progams, providing backup service, and to give the Scouts a role
          model.

          Time and again, research has shown that Scouts remain in the
          Scouting program when their Units take the extra time to plan a
          strong outdoor program. We know from experience that Units who
          plan their summer experience before they arrive are the ones that
          leave camp the most satisfied.

          While at camp, don't forget that you have a voice in how camp
          is being run. All of our Michigan Crossroads Council camps offer
          Leaders Roundtables where your comments will be greatly
          appreciated. Don't wait until the last day and your evaluation to tell
          us your needs. Ask during the session, and you'll be pleased when
          the staff is eager to help you.

          Please make the information in this guide available to all Scouts,
          Leaders and parents attending camp - as well as any parents
          whose child will be in attendance. By allowing everyone involved
          to have the same information, communication and understanding
          between all parties becomes much easier! Be Prepared!

26                        Michigan Crossroads Council - Administrative Leader's Guide 2021
CAMP TEETONKAH

                                                   2021

SUMMER CAMP PARENT/LEADER'S GUIDE
Michigan Crossroads Council | Boy Scouts of America | www.michiganscouting.org

Michigan Crossroads Council - Administrative Leader's Guide 2021           35
TABLE OF CONTENTS
Welcome to Camp Teetonkah						29
What to Bring										30
Opening Day Check-in								31
Getting around camp								32
Tentative 2021 Weekly Schedule					33
The Program at Camp								34
Emergency Procedures							37
Directions to Camp Teetonkah					37
Map of Camp Teetonkah							37
2021 Camp Accommodation Request				             38
Medication Log									39

28                             Camp Teetonkah Leader's Guide 2021
WELCOME TO CAMP TEETONKAH
The Michigan Crossroads Council, Boy Scouts of America, prides itself in operating Camp Teetonkah. At
Camp Teetonkah you will find over 240 acres of beautiful terrain dotted with oak, pine, maple, cedar and
poplar.

Camp Teetonkah has frontage on Wolf Lake and fish and wildlife are plentiful.

The camp is rich in program, a perfect setting for your Cubs to experience real Scouting adventure! Camp
with your Pack in one of six campsites located throughout the hills of camp.

WHAT'S UNIQUE ABOUT CUB SCOUT/WEBELOS OVERNIGHT CAMP?
•   Camp helps develop character, introduce new friends, teaches viable life skills, and helps scouts discover
    new interests.
•   Campers live in tents sites throughout camp which in turn gives the youth more time to enjoy the
    outdoors and learn new skills.
•   With a "Packed" program Scouts are moving from breakfast through dinner.
•   Parents do not need to come to camp but are encouraged. We have found that parents that come have
    had new experiences with their child and have a deeper relationship with their child.
•   Parents who cannot make camp their Scout can come with their Pack as long as there is a minimum of
    2 registered adult leaders who will take the "guardian" role of that Scout.
•   If parents cannot take the entire time off from work, their scout can still attend. Cubs want to come to
    camp. Parents are encouraged to rotate their stay with other family members or Den/Pack leadership.
•   All of our programming is based off of having FUN while learning.
•   We do lots of singing, chants, cheers and did we mention singing?

Camp Teetonkah Leader's Guide 2021                                                                      29
WHAT TO BRING
Pack everything into an easy-to-carry pack, duffel bag or suitcase. Bring ample clothing for your experience.
Remember to plan for the possibility of rain.

ESSENTIAL ITEMS:
□ Signed BSA Annual Health & Medical Record            □ Swimsuit and Beach Towel
□ Necessary Medications-In original container          □ Jacket
□ Rain Coat or Poncho                                  □ Sweatshirt
□ Cub Scout Uniform                                    □ Bath Towel and Washcloth
□ Blanket/Sleeping Bag and Pillow                      □ Toothbrush/Toothpaste
□ Pajamas                                                    □ Soap/Shampoo
□ Socks                                                      □ Comb/Brush

□ Underwear                                            □ Money for Trading Post
□ Shorts                                               □ Insect Repellent
□ Long Pants                                           □ Sun Screen
□ Short Sleeve Shirts                                  □ Flashlight with Fresh Batteries
□ Comfortable closed toed footwear (sneakers)          □ Activity Uniform (Pack, or Scouting T-shirt)
□ Water Bottle

OPTIONAL EQUIPMENT:
□ Fishing Pole and supplies                            □ Mosquito Netting
□ Hat                                                  □ Water Shoes
□ Additional pair of footwear (in case one gets wet)

LEADER'S EQUIPMENT SUGGESTIONS:
□ Lawn chair                                           □ Camp lantern
□ Book of skits and songs                              □ Camera
□ Knapsack or backpack for extra gear

•   Be sure you have your name on all equipment and clothing.
•   Leaders may want to act as "banks" for their Scouts' money, giving it out as the Scout needs or
    wants it.

Note: When using your own tents, the tent must provide a MINIMUM OF 30 SQUARE FEET OF FLOOR
SPACE PER CAMPER for sleeping and storage. Tents must also be certified by the manufacturer to meet
or exceed fire- retardant specification CPAI-84 and have "no flames in tent" marked on or adjacent to tent
(see Settlement Director if you need this sign).

     DO NOT BRING: A Bad Attitude, Alcohol, Drugs, Controlled Substances, Fireworks, Pets,
                         Radios, Tablets, TVs, Firearms or Water Guns.

30                                                                             Camp Teetonkah Leader's Guide 2021
OPENING DAY CHECK-IN
Plan on arriving in camp with your entire pack, all at the same time, consolidated to as few vehicles as you
can. Arrive at camp between 12:30 p.m. and 1:30 p.m. on Friday of your camp session!

   PLEASE - DO NOT COME EARLIER THAN 12:30 P.M. THE CAMP AND STAFF WILL NOT BE READY
  TO GREET YOU AND ALL AREAS WILL BE CLOSED. BUT - ARRIVE BEFORE 1:30 P.M. TO ENSURE A
                           SMOOTH CHECK-IN FOR YOUR UNIT.

Your Settlement Staff will meet you and give you instructions on unloading your gear. Please remember that
no one can ride in the back of an open vehicle.

One adult from each pack MUST register the pack at the Hopkins Center. That adult needs to have the
following items in his or her possession:
1. A completed unit roster -provided in this guide. Each member should be listed along with the name of
   the Settlement they are staying in.
2. Complete BSA Annual Health and Medical Record for each camper.
3. Completed DHS forms and Youth Protection Certificate for all adult leaders
4. Payment for camp if not already paid in advance

Any Cub, who is absent, or a no-show must be verified by pack leader prior to check-in. Please inform camp
management during check-in you have verified the no-show.

After registration, you will be able to rejoin your unit in the Settlement. Now, you will receive a briefing on the
rules of camp, stow your gear in your new home, and begin making new friends.

Your first afternoon will consist of getting to know your Settlement staff and them getting to know you. You
will take a tour of the camp and its facilities and get to know your way around. Pictures will be taken, and
your medical re-checks will be done. Have your voices ready to practice your settlement cheers, sing songs
and chant in cadence as you travel through our beautiful camp.

Camp Teetonkah Leader's Guide 2021                                                                           31
GETTING AROUND CAMP
There are many places in camp that you will need to be familiar with when you get here. This list, along with
the camp map found at the back of this guide, will help you find your way around.

Camp Administration Center		               Headquarters! Check-In and Check-out. Hopkins Center
Trading Post				                           Snacks and supplies; Located at the Hopkins Center
Fishing Area 			Fishing
						Located at the Waterfront
Parking lots					Park vehicles and hike to your site.

Cub Craft Area				                         Shared with the STEAM Center in the Hunt Building
Wolf Lake - Waterfront			                  Wet and wild fun. This is where all water activities happen!
Terry Fire Bowl				                        Opening and Closing Campfire
Nature Nook          			                   Program area for nature activities
Sports Field 				                          Tucked in the woods for plenty of space
Weatherwax DH                              Dining Hall for Meals – Showers/ Toilets also located here
Shooting Sports				                        BB/Archery/Wrist Rocket Range activities
STEAM Center				                           Science, Technology, Engineering, Arts, and Math

32                                                                              Camp Teetonkah Leader's Guide 2021
TENTATIVE 2021 WEEKLY SCHEDULE*
DAY 1 - ARRIVAL - FRIDAY
1:00		           Check-in, medical & swim checks, camp orientation
5:30		           Get ready for dinner and finish setting up camp
5:50		           Flags and cheers at Flag Field
6:00		           Dinner
6:45		           Leader/ Parent meeting in Dining Hall
7:20		           Gather at Flag Field for Opening Campfire
8:30		           Cracker-Barrel in Settlement
10:00		          Taps/ Lights out (We know you are excited but it's time to get some sleep)

DAY 2 - SATURDAY
7:00		           Reveille (Good Morning, Good Mooorrrrrnig!)
7:50		           Flags and Cheers at Flag Field
8:00		           Breakfast
9:00		           Program areas open
11:50		          Cheers at Flag Field
12:00		          Lunch (Hungry, Hungry)
1:00		           Rest period
2:00		           Program areas open/Settlement rotation
5:00		           Settlement free time
5:50		           Flags and cheers at Flag Field
6:00		           Feast (dinner)
7:00		           Program areas Open
9:00		           Cracker-Barrel in Settlement
10:00		          Taps/ Lights out (Such a busy day, must be sleepy)

DAY 3 - FINAL DAY - SUNDAY
7:00		           Reveille (Wake up!)
7:50		           Flags and cheers at Flag Field
8:00		           Breakfast
9:00		           Water Carnival
11:50		          Cheers at Flag Field
12:00		          Lunch/Ice Cream Social
1:00		           Closing Fire Bowl (Party!)
2:00		           Camp Dismissed— See you next summer!

Camp Teetonkah Leader's Guide 2021                                                            33