HDFC Bank provides better service by reducing IT downtime
Page content transcription
If your browser does not render page correctly, please read the page content below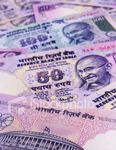 Customer success story

HDFC Bank provides
better service by
reducing IT downtime
                              Customer profile
                              Industry: Financial services
                              Company: HDFC Bank

Business                      Challenge                      Solution                      Benefit
HDFC Bank has more than       Quality customer service       HDFC Bank deployed CA         The bank has been able to
1,725 branches and offers a   is essential in the            Service Desk Manager,         increase the window of
wide range of commercial      transaction-intensive          CA Workload Automation        service available to
and transactional banking     financial services sector.     and CA NSM which enable       customers. As a result,
services and treasury         HDFC Bank must be able         real-time monitoring of the   HDFC Bank is able to
products to wholesale         to ensure a responsive         bank's IT infrastructure,     provide a quicker and more
and retail customers          and consistent service         simplifies change             predictable service, which
in India.                     while maintaining              management and reduces        will support its growth.
                              profitability.                 manual operational errors.

                                                                                      we can
HDFC Bank

            Business
            The future of Indian banking
            HDFC Bank offers a wide range of commercial and transactional banking services and treasury products
            to wholesale and retail customers in India. It was one of the country's first private banks when it
            started in 1994 and now has more than 1,725 branches and 4,232 ATMs in 779 Indian cities.

            The company's Compound Annual Growth Rate (CAGR) has been consistently over 30 percent for the
            past few years. The bank's single-minded focus on product quality and service excellence has helped
            garner the appreciation of both national and international organisations. This success has helped the
            bank land a number of industry and international accolades. In 2006, it was cited as one of Asia
            Pacific's best 50 companies by Forbes Magazine, while Business Today awarded the company the title
            of Best Bank in India.

            In the 2009 Asian Banker Awards, HDFC Bank was awarded the following:

            • Best Retail Bank in India Award

            • Best Automobile Lending Award

            • Achievement Award for M&A Integration

            • Best Technology Implementation Award.

            To continue its impressive growth, HDFC Bank is looking at new business opportunities with small
            and medium enterprises as well as promoting financial inclusion for under-privileged and rural
            communities in India.

            "IT is fundamental to the
            customer experience across all
            our banking channels."
            Harish Shetty
            Executive Vice President-IT, HDFC Bank

                                                 02
HDFC Bank

            Challenge
            Meeting customer expectations
            In the transaction-intensive financial services sector, the long-term sustainability of business growth
            depends to a large extent on the robustness of an organisation's operational processes and the quality
            of its customer service.

            As a result, HDFC Bank provides a range of customer banking channels – all of which are reliant on
            technology. As Harish Shetty, Executive Vice President-IT at HDFC Bank, explains, "IT is fundamental to
            the customer experience across all our banking channels and underpins the majority of financial
            transactions. Our customers increasingly expect to be able to execute these transactions 24/7 and with
            minimum effort and disruption."

            With the bank's strategic advantage and customer services so closely interlinked with its IT
            capabilities, HDFC Bank must be able to ensure the availability and performance of its IT infrastructure.
            This, however, was becoming more and more difficult for the bank.

            "To ensure the required level of predictability for our customers, we needed to find a way to prevent
            downtime on our IT infrastructure and maximise the efficiency of the support services we provide to
            the business," comments Shetty.

            Solution
            Minimising the risks for business continuity
            To improve visibility and control, HDFC Bank has deployed a business service management solution
            from CA Technologies.

            Following are the CA Technologies solutions that have helped HDFC Bank in various ways:

            • CA NSM: This solution has helped in providing proactive alerts. Proactive performance monitoring
              has helped in executing proactive capacity planning. Using this tool the bank monitors 280 business
              applications consisting of around 2,400 servers in its datacentre. This tool's capability to send
              alerts instantly through different mechanisms like SMS, emails and banners based on threshold
              definition, has helped HDFC Bank predict potential issues and resolve them well before they hamper
              business users.

            • CA Spectrum Infrastructure Manager and CA eHealth Performance Manager (PM): These CA
              Technologies solutions have helped HDFC Bank in monitoring network links spanning India and
              providing proactive link down alerts, ensuring backup link availability and thereby reducing branch
              isolations. Using this tool, the bank is currently monitoring around 2,800 network links and around
              500 MPLS links. CA eHealth PM's ability to measure the bandwidth utilisation every five minutes has
              helped the bank's network team to carry out analysis and manage future link capacity upgrades.

                                                 03
HDFC Bank

            • CA AutoSys Workload Automation (WA): This CA Technologies solution has helped in eliminating
              operational errors and reducing operational delays, thereby ensuring timely release of system and
              availability to HDFC Bank customers.

            "Using CA AutoSys WA, we have automated 82 business applications for end-of-day processing, which
            consist of around 360 workflows and 9,750 jobs," comments Shetty. "The benefits reaped by using
            this CA Technologies solution is considerable, with 600 operational tasks being eliminated and
            40 operational hours being saved daily through automation."

            CA Service Desk Manager/CA CMDB: These solutions helped in addressing 99 percent of requests raised
            internally within the agreed SLA. This also followed the ITIL® method for reduction in repeated
            incidents. Currently using this tool means the bank has five different helpdesks servicing its internal
            branch users, as well as external customers. CA Service Desk Manager is being utilised across more
            than 1,725 branches with approximately 55,000 branch users and 1,200 analysts providing service to
            around 75,000 requests per month. The solution's capability of escalating unattended requests or
            requests breaching different SLA definitions has helped timely service to HDFC Bank's customers.

            CA CMDB has helped in providing a central repository with relationship mapping of configuration
            items (CI) so that full impact analysis can be carried out. As Shetty explains, "Whenever a change is
            requested, we are able to conduct a thorough evaluation to understand what interconnected CIs
            might be impacted. This helps to avert unplanned downtime and ensure the continuity of business
            applications. CA CMDB has helped us plan and schedule changes in a more appropriate manner with
            least impact on business."

            Since HDFC Bank introduced the tool it has been used to capture and register datacentre servers,
            storage, applications, operating systems and databases as CIs. To date the bank has incorporated
            1,200 CIs with 2,000 relationships defined.

                                                                 40
                                                                 operational hours have been
                                                                 saved each day by automating
                                                                 82 business applications
                                                                 with CA AutoSys WA

                                                 04
HDFC Bank

            CA Desktop and Server Management (DSM) has helped in giving complete visibility and control of
            desktops, servers and software deployed at different branches of the bank. It has helped to mitigate
            risks and support compliance initiatives. Today HDFC Bank has close to 55,000 desktops and 3,300
            servers using CA DSM, which is helping to maintain the organisation's hardware and software
            inventory. The bank is now progressing towards exploring the software delivery option feature of
            CA DSM which will help reduce the TAT on software deployment and in turn expenditure incurred for
            small business application deployment.

            Benefit
            Fast and predictable banking services
            The ability to take such a proactive approach using the CA Technologies solutions has enabled HDFC
            Bank to lessen the number of system outages considerably.

            By preventing IT problems from occurring, the bank has managed to increase the window of service
            that is available to its customers. "We now experience less IT downtime, which means the bank's staff
            and services are more efficient," adds Shetty.

            By optimising the performance of its IT infrastructure and services, the bank is able to:

            • Ensure the availability of multiple customer banking channels

            • Offer a higher quality of customer service and products

            • Maintain high standards of corporate governance and regulatory compliance.

            These factors are all vital if HDFC Bank is to achieve its goals for business growth and ongoing product
            innovation. "With an optimised IT infrastructure, the bank can provide a quicker and more predictable
            service to its customers, which is a key strategic advantage," concludes Shetty.

            CA Technologies solution has also provided the bank with a framework where the interaction between
            IT and business can deliver greater value both in the short and long term.

            Copyright ©2010 CA Technologies. All rights reserved. All trademarks, trade names, service marks and logos referenced herein
            belong to their respective companies.

            This document is for your informational purposes only. CA assumes no responsibility for the accuracy or completeness of the
            information. To the extent permitted by applicable law, CA provides this document "as is" without warranty of any kind, including,
            without limitation, any implied warranties of merchantability, fitness for a particular purpose, or non-infringement. In no event
            will CA be liable for any loss or damage, direct or indirect, from the use of this document, including, without limitation, lost profits,
            business interruption, goodwill or lost data, even if CA is expressly advised in advance of the possibility of such damages.