HORSES IN TRAINING 2019 - Amanda Perrett Racing
Page content transcription
If your browser does not render page correctly, please read the page content below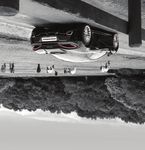 Introduction

This brochure details the horses we have in training at
Coombelands Racing Stables for the 2019 season.
                      Also enclosed are details of horses that we currently
                      have for sale, a share in our sprint handicapper
                      Lightning Charlie and two two-year-olds, Gift Of
                      Youth and Sir Chancealot. Both are from successful
                      two-year-old families and will be ready to race
                      through the 2019 season.
                      Please enter our 2019 Pick Ten Competition – there
                      is a slightly different format this year; you are
                      required to choose eight 'older horses' (aged three

                                                                              COOMBELANDS HORSES IN TRAINING 2019
                      and over) and two two-year-old horses. The comp-
                      etition was won last year by Ryan, it gets quite
                      competitive from Ascot onwards and Julie will keep
                      you up to date with the current top ten positions
                      throughout the year.
                      We hope you are all enjoying the new website and the
                      video updates you are receiving, if you have any
                      suggestions, we would welcome your feedback.
                      Mark, I and our team would like to take this
                      opportunity to thank you for your continued support
                      and we look forward to an exciting and successful
                      season ahead.
                      Best Wishes
                  !

                                         !
                  !
                  !
                  !

                                                                                      1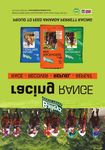 COUNT OTTO                      (Joey Haynes) COUNT OTTO                         (Joey Haynes) MR BOSSY BOOTS                  (Jim Crowley)
                                   17 Jan | Lingfield                               10 Feb | Lingfield                             4 May | Lingfield
                                   Owner Count Otto Partnership                    Owner Count Otto Partnership                  Owner Bossy Boots Partnership

PLATITUDE                           (Kieran Shoemark) SALUTI                            (Andrea Atzeni) OPEN WIDE                       (Jim Crowley) DESERT PATH
26 May | Goodwood                                          8 Jun | Haydock                                 17 Jun | Salisbury                            25 Jun | Windsor
Owner Mrs S Conway                                         Owner J E Bodie & Partners                      Owner George Materna & John McInerney         Owner Mr K Abdullah

                                   TINTO                          (Jason Watson) LIGHTENING DANCE                 (Robert Havlin) SPIRIT RIDGE                     (Tom Eaves)
                                   8 Aug | Brighton                                15 Aug | Salisbury                            17 Aug | Catterick
                                   Owner D James, S Jenkins and M Quigley          Owner Mrs Alexandra J Chandris                Owner Mr K Abdullah
        COOMBELANDS 2018 WINNERS

                                   ZZORO                          (Jason Watson) PORT OF CALL                     (Charlie Bishop) SING A RAINBOW                (Jason Watson)
                                   27 Aug | Epsom                                  28 Aug | Epsom                                10 Sep | Brighton
                                   Owner Mr & Mrs Cotton, Mr & Mrs Conway          Owner A D Spence                              Owner Benny Andersson

                                   SPIRIT RIDGE                    (Jim Crowley) PARNASSIAN                         (Jim Crowley) LIGHTNING CHARLIE              (Jason Watson)
                                   9 Oct | Leicester                               10 Oct | Kempton                              15 Oct | Kempton
                                   Owner Mr K Abdullah                             Owner Parnassian Partnership                  Owner Lightning Charlie Partnership

          2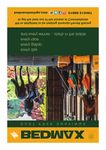 DESERT PATH                       (Pat Dobbs) SALUTI                         (Kieran Shoemark) GATHER                            (Pat Dobbs)
14 May | Windsor                                18 May | Newmarket                             24 May | Goodwood
Owner Mr K Abdullah                             Owner J E Bodie & Partners                     Owner Mr K Abdullah

      (Robert Havlin) ZHUI FENG                       (Martin Dwyer) PORT OF CALL                  (Charlie Bishop) DESERT PATH                   (Frankie Dettori)
                        30 Jun | Windsor                                2 Aug | Epsom                                  3 Aug | Qatar Goodwood Festival
                        Owner John Connolly & Odile Griffith            Owner A D Spence                               Owner Mr K Abdullah

LIGHTNING CHARLIE             (Jason Watson) COUNT OTTO                        (Andrea Atzeni) ASTROMACHIA                     (Joe Fanning)
21 Aug | Brighton                               24 Aug | Newmarket                             24 Aug | Goodwood
Owner Lightning Charlie Partnership             Owner Count Otto Partnership                   Owner John Connolly & Odile Griffith

                                                                                                                                                         COOMBELANDS 2018 WINNERS

ASTROMACHIA                     (Joe Fanning) THE WARRIOR                        (Jim Crowley) DAGIAN                   (Richard Kingscote)
12 Sep | Kempton                                25 Sep | Lingfield                              1 Oct | Bath
Owner John Connolly & Odile Griffith            Owner The Warrior Partnership                  Owner John Connolly & Odile Griffith

TINTO                         (Robert Havlin) ZUBA                              (Robert Halvin) INHALE                         (Jim Crowley)
16 Oct | Kempton                                29 Oct | Chelmsford                            23 Nov | Kempton
Owner D James, S Jenkins and M Quigley          Owner John Connolly & Odile Griffith           Owner Mr K Abdullah

                                                                                                                                                             3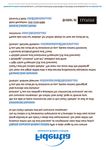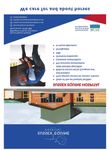 Older Horses
             ANNIE ANGEL
             8yo Bay Mare (04/04/2011) by King's Theatre ex Lady Rene (Leading Counsel)
             A point to point winner in Ireland, Annie Angel was placed twice in National Hunt flat
BHA Rating   races and ran three times over hurdles finishing fifth in a very competitive mares
104c         novice hurdle at Chepstow. Having schooled well over fences, she ran in her first novice
Height
             chase at Newbury and jumped fluently. She will contest novice handicap chases
16.1hh
Weight       throughout the season. She is related to Myztique a three-time winner who was placed
1005lb       in a Grade 3 Novice Hurdle and Dun Doire who has won sixteen times including the
             Grade 1 Ellen Construction Thyestes Chase.
             Owned by Mr George Materna

             ASTROMACHIA
             4yo Bay Gelding (02/04/2015) by Sea The Stars ex Fontley (Sadler's Wells)
             A dual winner and placed twice in 2018, this progressive young stayer improved once
BHA Rating   stepped up in trip to win handicaps over two miles at both Goodwood and Kempton
83           in the second half of the season. He has been gelded over the winter months and has
Height       the top staying handicaps on his agenda this year.
15.3hh
Weight       Owned by John Connolly & Odile Griffith

                                                                                                       COOMBELANDS HORSES IN TRAINING 2019
1100lb

             BIRTHDAY GIRL
             4yo Bay Mare (02/04/2015) by Excelebration ex Street Style (Rock Of Gibraltar)
             She has run three times to date and comes into this season having strengthened up,
BHA Rating   she has a competitive handicap mark and should soon be winning her first handicap.
44           She is sister to two winners including Group and Listed winner Panama Hat rated 111.
Height
16hh         Owned by Mrs Avril Lewis
Weight
1060lb

             COGITAL
             4yo Bay Gelding (30/01/2015) by Invincible Spirit ex Galaxy Highflyer (Galileo)
             Cogital started 2018 with a promising run when third in the Wood Ditton Stakes at
BHA Rating   Newmarket in April and was then placed another six times. He is from the wonderful
70           Meon Valley family of Colorspin, dam of Kayf Tara, Opera House and Zee Zee Top.
Height       Cogital works well at home and now he has had time to recover from being
16.1hh
Weight       gelded with a nice winters' break, he should win his first race and prove to be
1054lb       well handicapped.
             Owned by John Connolly & Odile Griffith

                                                                                                             5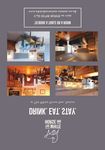 COUNT OTTO
                                                   4yo Bay Gelding (29/04/2015) by Sir Prancealot ex Dessert Flower (Intikhab)
                                                   The winner of four races to date and has been placed five times earning £49,858.
                                      BHA Rating   He won three races on the all-weather and ran a great race in the Three-Year-Old
                                      90           All-Weather Sprint Final at Lingfield in 2018 beaten by only four lengths. He then
                                      Height       finished fifth, beaten two lengths in the Qatar Stewards' Sprint Handicap at Goodwood
                                      15.2hh
                                      Weight       before winning at Newmarket in August over six furlongs. He will start this season on
                                      1060lb       the all-weather before contesting the top sprint handicaps this summer.
                                                   Owned by Count Otto Partnership

                                                   DOUBLE LEGEND
                                                   4yo Bay Gelding (06/05/2015) by Finsceal Fior ex Damask Rose (Dr Devious)
                                                   A winner of a mile and a half handicap at Kempton in February and placed three times.
                                      BHA Rating   This improving gelding is related to four-time winner and Listed placed Double Bluff,
                                      61           multiple winner Sunblazer and is from the family of prolific Group staying winners
                                      Height       Double Trigger and Double Eclipse. He will run a few more times on the all-weather
                                      16hh
                                      Weight       before stepping up in trip on the turf.
                                      1056lb       Owned by Mr Dean Angell

                                                   FRONTISPIECE
                                                   5yo Bay Gelding (06/02/2014) by Shamardal ex Free Verse (Danehill Dancer)
COOMBELANDS HORSES IN TRAINING 2019

                                                   He won his maiden at Ascot over seven furlongs beating a decent field and a
                                      BHA Rating   0-90 ten furlong handicap at Sandown. He finished second at Glorious Goodwood
                                      86           showing his liking for our local track and was also placed second at Doncaster and
                                      Height       Haydock. Purchased in October, he has been gelded over the winter months in
                                      16.1hh
                                      Weight       preparation for targeting the Ascot and Goodwood Festivals this summer.
                                      1200lb       Owned by Frontispiece Partnership

                                                   HAWRIDGE GLORY
                                                   5yo Bay Gelding (14/02/2014) by Royal Applause ex Saint Lucia (Whipper)
                                                   Hawridge Glory has won handicaps at Newbury and Salisbury and has been placed
                                      BHA Rating   nine times. He is a consistent horse in eight to ten furlong handicaps and will run at
                                      60           our local tracks. He is a good ride for amateur and apprentice jockeys and his best form
                                      Height       is when running on good ground on the the turf.
                                      15.3hh
                                      Weight       Owned by Hawridge Glory Partnership
                                      1028lb

                                                   LIGHTNING CHARLIE
                                                   7yo Bay Gelding (08/03/2012) by Myboycharlie ex Lighted Way (Kris)
                                                   The winner of seven races and has been placed 22 times from 41 runs winning £56,994
                                      BHA Rating   in prize money. Last season he won competitive handicaps at Brighton and Kempton
                                      85           over six furlongs. He is a model of consistency who loves fast ground and I look forward
                                      Height
                                                   to running him in sprint handicaps again this year.
                                      15.2hh
                                      Weight       Owned by Lightning Charlie Partnership
                                      1024lb

   6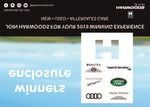 LIGHTENING DANCE
             5yo Brown Mare (14/04/2014) by Nathaniel ex Dance Lively (Kingmambo)
             She won a maiden at Goodwood over 10 furlongs, a handicap at Salisbury and has been
BHA Rating   placed five times. Related to Live Concert a Group 3 winner in Japan and Listed winner
73           Charleston Lady, she is well handicapped with a mark of 73 and will contest fillies
Height       handicaps again this season.
16hh
Weight       Owned by Mrs Alexandra J Chandris
1052lb

             MAZZURI
             4yo Chesnut Mare (18/04/2015) by Raven's Pass ex Essexford (Spinning World)
             Mazzuri won a maiden and fillies handicap at Gowan Park and was placed five times
BHA Rating   including second in the Listed Al Basti Equiworld Carlingford Stakes at Dundalk.
87           Curly who finished sixth in that race has since gone on to win a Listed race. A rangy
Height       individual she was purchased in November and will run in handicaps and Pattern races
16hh
Weight       this season.
1040lb       Owned by Mrs S Conway

             OPEN WIDE
             5yo Brown Gelding (02/04/2014) by Invincible Spirit ex Nunavik (Indian Ridge)
             Open Wide won his maiden at Windsor, a handicap at Salisbury and has been placed

                                                                                                      COOMBELANDS HORSES IN TRAINING 2019
BHA Rating   eleven times winning £42,105 in prize money. He needs fast ground to show his best
93           form and is very capable of winning a top-class sprint handicap this season.
Height
16.1hh       Owned by George Materna & John McInerney
Weight
1176lb

             PLATITUDE
             6yo Bay Gelding (21/03/2013) by Dansili ex Modesta (Sadler's Wells)
             Platitude has won three races including the Listed March Stakes at Goodwood
BHA Rating   and has been placed eight times winning £120,888 in prize money. He will continue
100          to run in the top staying handicaps and Listed races both here and abroad this
Height       coming season.
15.3hh
Weight       Owned by Mrs S Conway
1024lb

             ROCK ON RODNEY
             7yo Brown Gelding (16/03/2012) by Cockney Rebel ex Intriguing Glimpse (Piccolo)
             He has run three times in maiden races over six to eight furlongs. He now qualifies for
BHA Rating   a handicap mark and will benefit from a galloping track on the turf. His sire is dual
N/A          Guineas winner Cockney Rebel and the dam won six races and produced multiple
Height       sprint race winners including Fair Value rated 97 and Charlotte Rosina rated 96.
16.1hh
Weight       Owned by Kate Perry
1170lb

                                                                                                             7
SPIRIT RIDGE
                                                   4yo Brown Gelding (24/05/2015) by Nathaniel ex Tates Creek (Rahy)
                                                   Spirit Ridge has won twice and has been placed twice from four starts to date. He won
                                      BHA Rating   his maiden at Catterick and then went on to finish second to Outbox, now rated 102,
                                      92           giving him 7lbs. The form of that race worked out well and he won a handicap at
                                      Height       Leicester at the end of the season. He is a lightly raced progressive individual who will
                                      16.1hh
                                      Weight       be aimed at the top-class staying handicaps this season.
                                      1086lb       Owned by Mr K Abdullah

                                                   THRESHOLDOFADREAM
                                                   4yo Bay Mare (02/03/2015) by Camelot ex Signella (Selkirk)
                                                   A winner and placed three times since stepping up in trip this winter on the
                                      BHA Rating   all-weather. This well related filly from the family of Kingston Hill will be competitive
                                      55           off her handicap mark through 2019 with a return to the more galloping tracks on
                                      Height       the turf.
                                      16.1hh
                                      Weight       Owned by Mr D M James & Woodcote Stud
                                      1130lb

                                                   WORDISMYBOND
                                                   10yo Bay Gelding (05/02/2009) by Monsieur Bond ex La Gessa (Largesse)
                                                   Wordismybond is a prolific winning handicapper of nine races who has also been
COOMBELANDS HORSES IN TRAINING 2019

                                      BHA Rating
                                                   placed fourteen times. He came to us in September 2017 and won his first start at
                                      67           Brighton and followed this up with two placed efforts. He prefers the turf to the all-
                                      Height       weather and will mainly contest Amateur Riders Handicaps this season.
                                      16.1hh
                                      Weight       Owned by Bond Racing
                                      1092lb

                                                   YOU'RE HIRED
                                                   6yo Bay Gelding (08/04/2013) by Dalakhani ex Heaven Sent (Pivotal)
                                                   A three-time winner and placed six times from twelve starts winning £58,219 in prize
                                      BHA Rating   money. You're Hired won a mile and a quarter handicap at Glorious Goodwood in 2016
                                      87           and last year he ran good races at Sandown, Ascot and Brighton. He remains on a
                                      Height       competitive mark for a big handicap win this season.
                                      16hh
                                      Weight       Owned by Mr George Materna
                                      1084lb

                                                   ZHUI FENG
                                                   6yo Bay Gelding (05/02/2013) by Invincible Spirit ex Es Que (Inchinor)
                                                   Zhui Feng has won five races including the 2017 Royal Hunt Cup at Royal Ascot and
                                      BHA Rating   £354,926 in prize money, he has also been placed on six other occasions. He won a Listed
                                      105          race at Windsor last season before being gelded after his last run. He will return to
                                      Height       Ascot for the Victoria Cup and Hunt Cup before hopefully returning to Pattern
                                      16hh
                                      Weight
                                                   company here and abroad.
                                      1142lb       Owned by John Connolly & Odile Griffith

   8
ZZORO
             6yo Brown Gelding (08/04/2013) by Manduro ex Krynica (Danzig)
             A three-time winner and placed eleven times, Zzoro won a ten-furlong handicap at
BHA Rating   Epsom in 2018. He loves the soft ground and will start his season at Doncaster where
79           he was third last year before competing in handicaps at local tracks and will remain
Height       competitive off his current mark.
15.3hh
Weight       Owned by Mr & Mrs F Cotton, Mr & Mrs P Conway
1040lb

Three-Year-Olds
             ABANICA
             3yo Bay Filly (23/03/2016) by Iffraaj ex Abated (Dansili)
             Related to Cityscape and Bated Breath, she has had three runs to date and was placed

                                                                                                     COOMBELANDS HORSES IN TRAINING 2019
BHA Rating   fourth in a maiden at Kempton. She likes good ground, handles the polytrack well
68           and should break her maiden soon and be competitive through the summer in
Height       handicap company.
15.2hh
Weight       Owned by Mr K Abdullah
1040lb

             AEGEUS
             3yo Brown Gelding (08/02/2016) by First Defence ex Supposition (Dansili)
             By Group 1 performer First Defence who was effective on both the dirt and turf, Aegeus
BHA Rating   is out of Supposition who won one race in Ireland at two years and was Group 1 placed
N/A          at three. She has produced Postulation, winner of the Group 3 American St Leger at
Height       Arlington. This strong individual worked well in the autumn and will start in maidens
15.3hh
Weight
             over ten furlongs this spring. He is a late maturing type and I am looking forward to
1092lb       him running this season and progressing throughout the year.
             Owned by Mr K Abdullah

             AZETS
             3yo Bay Gelding (10/01/2016) by Dubawi ex Nashmiah (Elusive City)
             Azets ran twice on the turf at two years and was a promising third at Kempton on his
BHA Rating   first start in March. He is out of Nashmiah who won five races at two and three years
N/A          including the Listed John Musker Stakes at Yarmouth and is the half-brother to Listed
Height       winner Fond Words.
15.2hh
Weight       Owned by John Connolly & Odile Griffith
1020lb

                                                                                                           9
DEFERENCE
                                                   3yo Chesnut Colt (26/04/2016) by Showcasing ex Quiet (Observatory)
                                                   Deference ran twice in November finishing fourth at Lingfield and third at Kempton,
                                      BHA Rating   both in seven furlong novice stakes. He is a tall colt related to Double Crossed, Twice
                                      N/A          Over, Timepiece and Passage Of Time and now he has had time to mature should win
                                      Height       his maiden before progressing up the handicap this season.
                                      16hh
                                      Weight       Owned by Mr K Abdullah
                                      1058lb

                                                   DUTCH STORY
                                                   3yo Chesnut Gelding (03/03/2016) by Dutch Art ex Shamandar (Exceed And Excel)
                                                   A tall individual by Dutch Art, the top rated two-year-old in Europe in 2006. His dam
                                      BHA Rating
                                                   won three races including the Listed EBF Dick Poole Stakes at Salisbury and also
                                      N/A          finished second in a Listed race at Newbury. Dutch Story took time to mature last year
                                      Height       and worked nicely at Lingfield before being gelded and having his winter holiday. He
                                      16.1hh       is ready for his first run in a mile maiden this spring.
                                      Weight
                                      1144lb       Owned by Mr & Mrs R Scott & Mr & Mrs D Bevan

                                                   IF AT SEA
                                                   3yo Bay Filly (28/04/2016) by Pour Moi ex Ebble (Oasis Dream)
                                                   If At Sea is a half-sister to dual winner and Listed placed Ebbesbourne and from the
COOMBELANDS HORSES IN TRAINING 2019

                                      BHA Rating   family of Dank, Eagle Mountain and Wallace. She has a middle-distance pedigree and
                                      N/A          having taken time to mature she is now coming ready for her first run in a maiden
                                      Height       over ten furlongs this spring.
                                      16hh
                                      Weight       Owned by Mrs Alexandra J Chandris
                                      1030lb

                                                   INHALE
                                                   3yo Bay Filly (10/02/2016) by Bated Breath ex Innocent Air (Galileo)
                                                   She ran a race full of promise when finishing third on her first start at Lingfield and
                                      BHA Rating
                                                   then she won pleasingly at Kempton in November. The form of her win has worked
                                      N/A          out well with She's Got You who finished fourth behind her at Kempton winning
                                      Height       impressively on her subsequent start. From the family of Skipping and Minority, I am
                                      16hh         looking forward to 2019 with her.
                                      Weight
                                      1064lb       Owned by Mr K Abdullah

                                                   LAVENDER'S BLUE
                                                   3yo Bay Filly (14/03/2016) by Sea The Stars ex Beatrice Aurore (Danehill Dancer)
                                                   Lavender's Blue is a beautifully bred filly, by champion Sea The Stars out of Group 3
                                      BHA Rating   winning dam Beatrice Aurore. She is athletic on the gallops, worked well throughout
                                      N/A          the autumn months and has wintered well in preparation for her first race in a maiden
                                      Height       this spring.
                                      16hh
                                      Weight       Owned by Benny Andersson
                                      1046lb

10
MANUCCI
             3yo Bay Colt (12/03/2016) by Nathaniel ex American Spirit (Rock Of Gibraltar)
             Manucci is a rangy individual by top sire Nathaniel and is related to Authorised.
BHA Rating   He has taken time to mature but will start his racing career this season in a maiden
N/A          over twelve furlongs. He has a super staying pedigree and should get two miles as the
Height       season progresses.
16.1hh
Weight       Owned by John Connolly & Odile Griffith
1080lb

             MAYKIR
             3yo Bay Gelding (30/04/2016) by Mayson ex Kiruna (Northern Park)
             Maykir ran four times as a two-year-old yet was immature growing nearly two inches
BHA Rating   last year and was gelded after his last start. He has put on condition during the winter
53           months and is now ready for his first run of the season where he should be competitive
Height       off his current handicap mark.
15.3hh
Weight       Owned by Maykir Partnership
1052lb

             PASEO
             3yo Bay Gelding (07/02/2016) by Champs Elysees ex Posteritas (Lear Fan)
             A rangy long striding gelding who worked nicely through the autumn and is ready to

                                                                                                        COOMBELANDS HORSES IN TRAINING 2019
BHA Rating   run in his first maiden over ten furlongs. His dam Posteritas won two races including
N/A          the Listed Virginia Rated Stakes at Yarmouth at three. Paseo is a half-brother to
Height
             Group 1 winner Mutual Trust and dual winner and Group placed Pilansberg.
16hh
Weight       Owned by Mr K Abdullah
1110lb

             SASH
             3yo Bay Colt (29/01/2016) by Oasis Dream ex Surcingle (Empire Maker)
             Sash finished second twice in competitive novice races at Kempton and Lingfield last
BHA Rating   season. He is from the wonderful Juddmonte family of Arrive who was broodmare of
82           the year in 2008, he is good bodied individual and has benefitted from time over the
Height       winter months and should soon be winning his maiden.
16hh
Weight       Owned by Mr K Abdullah
1134lb

             SEEING RED
             3yo Bay Filly (29/02/2016) by Sea The Stars ex Red Fantasy (High Chaparral)
             Showed promise when running in a maiden at Kempton over seven furlongs last
             November. She is a tall filly who has needed time to mature but from the Group
BHA Rating
N/A
             performing family of Red Fantasy and Petite Fantasy she should soon be winning her
Height       maiden over ten furlongs and have the scope to progress throughout the season.
16hh
             Owned by Mr & Mrs F Cotton, Mr & Mrs P Conway
Weight
1142lb

                                                                                                           11
SPEED SKATER
                                                   3yo Bay Filly (27/03/2016) by Olympic Glory ex My Love Thomas (Cadeaux Genereux)
                                                   Speed Skater has run five times on the all-weather and finished fifth in a maiden at
                                      BHA Rating   Wolverhampton over five furlongs in January. She has been given a chance by the
                                      49           handicapper and will continue to run on the all-weather prior to the turf season.
                                      Height
                                      15.1hh       Owned by Mr A D Spence
                                      Weight
                                      970lb

                                                   TINTO
                                                   3yo Bay Gelding (24/03/2016) by Compton Place ex Amirah (Holy Roman Emperor)
                                                   Tinto was the model of consistency as a two-year-old winning at Brighton in August,
                                      BHA Rating   Kempton in October and being placed five times earning £14,733 in prize money. He
                                      77           likes the top of the ground, handles the poly-track well and will start the season in six
                                      Height       furlong handicaps.
                                      15.2hh
                                      Weight       Owned by D James, S Jenkins, M Quigley
                                      1000lb

                                                   ZUBA
                                                   3yo Bay Colt (30/01/2016) by Dubawi ex Purr Along (Mount Nelson)
                                                   Zuba is a tall, rangy colt who ran a super race to win his maiden at Chelmsford on his
COOMBELANDS HORSES IN TRAINING 2019

                                                   third start over ten furlongs. He has progressed well through the winter months and
                                      BHA Rating
                                      75
                                                   is now ready to race in handicap company. He will start the season over his winning
                                      Height       trip but should get further as the season progresses.
                                      16.1hh
                                                   Owned by John Connolly & Odile Griffith
                                      Weight
                                      1128lb

                                      Two-Year-Olds
                                                   ART FOR ART'S SAKE
                                                   2yo Chesnut Gelding (31/03/2017) by Dutch Art ex Anayid (A P Indy)
                                                   Art for Art's Sake was purchased at Tattersalls Book 2 Yearling Sale. He is by Dutch Art
                                      BHA Rating   who won the Group 1 Middle Park Stakes at Newmarket and the Group 1 Prix Morny at
                                      N/A          Deauville as a two-year-old and is now the sire of Group 1 winning sprinters Garswood,
                                      Height
                                                   Slade Power and Mabs Cross. The dam Anayid was unraced but is the dam of seven
                                      15.2hh
                                      Weight       winners including Titus Mills who won twenty races under both codes including a
                                      1052lb       Listed race at Goodwood.
                                                   Owned by Mr R Cheadle

12
BEST ADDRESS
             2yo Brown Filly (08/03/2017) by City Zip ex Preferential (Dansili)
             City Zip won nine races at two and three years of age over five to seven furlongs in
BHA Rating   America. He was ranked fourth on the 2014 American general sire list and his half-
N/A          brother Ghostzapper was the American Horse Of The Year in 2004. As of his death in
Height       July 2017, City Zip had sired 72 stakes winners and earners of over US$78.7million in prize
15.3hh
Weight
             money. The dam Preferential won four races in France and the USA, two of which were
1052lb       in Listed company and this filly is her third foal.
             Owned by Mr K Abdullah

             COZONE
             2yo Bay Colt (27/01/2017) by Pour Moi ex Bella Nouf (Dansili)
             Cozone was purchased at Tattersalls Book 1 Yearling Sale. Pour Moi won three races
BHA Rating   including the Group 1 Investec Derby Stakes at Epsom and the Group 2 Prix Greffulhe
N/A          at Saint-Cloud. He retired to stud in 2012 and is the sire of over one hundred and fifty-
Height       five winners including Group 1 winners Wings Of Eagles and Sacred Elixir. The dam
15.2hh
Weight
             Bella Nouf won two races at three-years-old and is half-sister to Listed winner Nouriya,
1090lb       the dam of Group winning Aljazzi.
             Owned by John Connolly & Odile Griffith

             DIAMOND RUBY

                                                                                                           COOMBELANDS HORSES IN TRAINING 2019
             2yo Bay Filly (19/02/2017) by Cable Bay ex Royal Confidence (Royal Applause)
             Cable Bay won three races including the Group 2 Dubai Challenge Stakes at Newmarket
BHA Rating   and finished second in the Group 1 Dubai Dewhurst Stakes at Newmarket. He retired
N/A          to stud in 2016 and this filly is from his first crop. The dam Royal Confidence won three
Height       races at two and three years including the Listed Sceptre Stakes at Doncaster and was
15.1hh       placed eight times including finishing third in the Group 2 Rockfel Stakes at
Weight
1006lb
             Newmarket.
             Owned by Mrs Barbara James

             GIFT OF YOUTH
             2yo Bay Colt (03/02/2017) by Fountain Of Youth ex Margrets Gift (Major Cadeaux)
             Fountain of Youth is by European Champion Sprinter Oasis Dream and out of
BHA Rating   European Champion two-year old and five-time Group 1 winner Attraction. Between
N/A          them Oasis Dream and Attraction won eight Group 1 races. The dam Margrets Gift won
Height       three races over five furlongs and was placed eleven times. She is half-sister to Reel Gift,
15.1hh
Weight       rated 104 who won four races and finished second in the Group 3 Princess Margaret
1090lb       Stakes at Ascot. Gift of Youth was purchased at Tattersalls Book 2 Yearling Sale.
             Owned by Gift Of Youth Partnership

                                                                                                             13
PENNY DIAMOND
             2yo Bay Filly (23/04/2017) by War Command ex Penny Sixpence (Kheleyf)
             Penny Diamond is by War Command who ran away with the Group 2 Coventry Stakes
BHA Rating   at Royal Ascot on his second outing as a two-year-old and in the same season won the
N/A          Group 1 Dewhurst Stakes at Newmarket in a faster time than other recent winners
Height       including Frankel. He has had twenty-one first crop two-year old winners including
15hh
Weight       two Listed winners. The dam Penny Sixpence won over six furlongs and is own sister
960lb        to Penny's Picnic who won the Group 2 Criterium de Maisons-Laffitte and the Group 3
             Prix Eclipse at Chantilly.
             Owned by The Penny Diamond Partnership

             PHOLAS
             2yo Brown Filly (03/01/2017) by Iffraaj ex Scallop (Oasis Dream)
             Iffraaj won seven races over six and seven furlongs including the Group 2 Betfair Cup
BHA Rating   Lennox Stakes at Goodwood and the Group 2 Great North Eastern Railway Park Stakes
N/A          at Doncaster which he won twice. He retired to stud in 2007 and is the sire of over 1250
Height       winners including Group 1 winners Jungle Cat, Ribchester and Wootton Bassett. The
15.3hh
Weight
             dam Scallop won two races at three years of age and her dam Quiff won the Group 1
1140lb       Yorkshire Oaks at York and finished second in the Group 1 St. Leger Stakes at Doncaster.
             Owned by Mr K Abdullah

                                                                                                          COOMBELANDS HORSES IN TRAINING 2019
             ROVERA
             2yo Chesnut Filly (06/01/2017) by No Nay Never ex Minnie Hazel (Excellent Art)
             Rovera was purchased at the Goffs Premier Yearling Sale at Doncaster and is by leading
BHA Rating   European sire No Nay Never whose progeny includes world class sprinters
N/A          Caravaggio and Lady Aurelia. No Nay Never was unbeaten as a two-year-old, winning
Height       the Group 2 Norfolk Stakes at Royal Ascot and the Group 1 Prix Morny in Deauville and
15.3hh
Weight
             as a three-year-old finished second beaten half a length in the Breeders' Cup Turf. He
1066lb       has produced a 50% strike rate of winners to runners including black type performers.
             The dam Minnie Hazel is an own sister to Hazel Lavery who was rated 108 and won
             three times including a Group 3 race.
             Owned by Rovera Partnership

             SAUCY ENCORE
             2yo Bay Filly (13/02/2017) by Showcasing ex Saucy Minx (Dylan Thomas)
             Showcasing, by Oasis Dream, won two races over six furlongs including the Group 2
BHA Rating   Gimcrack Stakes at York before retiring to stud in 2011. He is the sire of Group 1 winners
N/A          Quiet Reflection and Advertise and has 53% winners to runners. The dam Saucy Minx
Height       was trained here at Coombelands and was a tough race mare who won seven races over
15.1hh
             seven and eight furlongs. Saucy Encore is her first foal and we are very much looking
Weight
934lb        forward to running her this year.
             Owned by Mr & Mrs F Cotton, Mr & Mrs P Conway

                                                                                                           15
SIR CHANCEALOT
                                                   2yo Bay Gelding (30/04/2017) by Sir Prancealot ex Hypocrisy (Bertolini)
                                                   Sir Prancealot won the Group 2 Flying Childers Stakes at Doncaster and the Listed
                                      BHA Rating   Betfair National Stakes at Sandown. He has produced the winners of over 194 races and
                                      N/A          £3.3million in prize money. His statistics are 57% winners to runners and 25% Euro stakes
                                      Height       winners to runners. The dam Hypocrisy, won three races at three and four and has
                                      15.2hh
                                      Weight       produced three winners from four runners of racing age, all proving to be winners and
                                      1000lb       sound runners. Sir Chancealot was purchased at the Goffs Autumn Yearling Sale.
                                                   Owned by Coombelands Racing Syndicate

                                                   SUNS UP GUNS UP
                                                   2yo Chesnut Colt (19/04/2017) by Lope De Vega ex Strictly Silca (Danehill Dancer)
                                                   Lope De Vega was the top rated three-year old in France in 2010, he won four races
                                      BHA Rating   including the Group 1 Poule d'Essai des Poulains at Longchamp and the Group 1 Prix
                                      N/A          du Jockey Club at Chantilly. He retired to stud in 2011 and is the sire of winners of over
                                      Height       525 races including seven Group 1 winners and 39 black type performers. The dam
                                      15.3hh
                                      Weight
                                                   Strictly Silca won two races at three and was Listed placed. This is her third foal, her
                                      1052lb       first, Silca Mistress has won five races to date.
                                                   Owned by Mr G C Stevens

                                                   TRANSITION
COOMBELANDS HORSES IN TRAINING 2019

                                                   2yo Bay Colt (21/02/2017) by Oasis Dream ex Nancy O (Pivotal)
                                                   Oasis Dream was the highest rated two-year-old in Europe in 2002 and won three Group
                                      BHA Rating   1 races including the Nunthorpe Stakes at York over five furlongs and the July Cup and
                                      N/A          Middle Park Stakes both at Newmarket over six furlongs. He has sired the winners 27
                                      Height       Group 1 races and was the sire of 17 blacktype horses in 2018, including Group 1 Prix
                                      15.2hh
                                      Weight       Morny winner Pretty Pollyanna. The dam Nancy O won one race at three years in
                                      1018lb       Canada and finished third in the Group 2 Natalma Stakes at Woodbine and fourth in
                                                   the Group 1 Frizette Stakes at Belmont Park.
                                                   Owned by Mr K Abdullah

                                                   VERNIER
                                                   2yo Chesnut Colt by (09/04/2017) Nathaniel ex Tolerance (Seeking The Gold)
                                                   Nathaniel won four times including the Group 1 King George VI and Queen Elizabeth
                                      BHA Rating   Stakes at Ascot and the Group 1 Coral Eclipse at Sandown. At stud he has produced 23
                                      N/A          stakes horses from his first two crops. His progeny include seven-time Group 1 winner
                                      Height       Enable, Group 1 winner God Given and Group 2 winner Pilaster. The dam, Tolerance
                                      15.3hh
                                      Weight
                                                   won one race in the USA and is the sister to Toussaud, Broodmare Of The Year in 2002
                                      1100lb       and dam of Empire Maker, Chester House, Honest Lady and Chiselling.
                                                   Owned by Mr K Abdullah

16
ZELLERATE
             2yo Bay Colt (27/02/2017) by Gutaifan ex Ride For Roses (Barathea)
             Zellerate was purchased at Goffs Premier Yearling Sale at Doncaster and is by Gutaifan,
BHA Rating   a son of prolific sire Dark Angel who has sired six individual Group 1 winners including
N/A          Battaash, Harry's Angel and Lethal Force. Gutaifan won four races over five and six
Height       furlongs including the Group 2 Prix Robert Papin at Maisons-Laffitte, the Group 2 Fly
15.2hh
Weight
             Aer Lingus Flying Childers Stakes at Doncaster and finished second in the Group 1
1082lb       Darley Prix Morny at Deauville. The dam Ride For Roses won three races and has
             produced two winners from two foals of racing age.
             Owned by Mr John E Bodie & Partners

             Unnamed
             2yo Chesnut Colt (17/03/2017) by Australia ex Beatrice Aurore (Danehill Dancer)
             Australia was joint champion three-year old colt in Europe in 2014 when winning five
BHA Rating   of his seven races including the Group 1 Dubai Duty Free Irish Derby at the Curragh,
N/A          the Group 1 Investec Derby Stakes at Epsom and the Goup 1 Juddmonte International
Height       Stakes at York before retiring to stud in 2015. In his first year with runners he produced
15.2hh
Weight
             fifteen winners including Group 1 placed Western Australia and Group 2 winner
1050lb       Beyond Reason. This is the third foal of the dam Beatrice Aurore who won four races
             including a Group 3 race and was also Group 1 placed at home and abroad.
             Owned by Benny Andersson

                                                                                                         COOMBELANDS HORSES IN TRAINING 2019
             Unnamed
             2yo Bay Filly (10/05/2017) by Holy Roman Emperor ex Rougette (Red Ransom)
             Holy Roman Emperor was the second top rated two-year-old in Europe in 2006 and
BHA Rating   was Champion two-year-old in France winning four races over six and seven furlongs
N/A          including the Group 1 Waterford Wedgwood Phoenix Stakes at the Curragh and the
Height       Group 1 Prix Jean-Luc Lagardere-Grand Criterium at Longchamp. He retired to stud in
15.2hh
Weight
             2007 and is the sire of twelve Group 1 winners. The dam Rougette won at Goodwood
992lb        over a mile and is the dam of Faro Angel, winner of two races from three starts in 2018.
             Owned by Mr D M James

             Unnamed
             2yo Bay Filly (25/04/2017) by Gleneagles ex Authora (Authorized)
             Gleneagles was a Champion two-year-old in Ireland and Champion three-year-old
BHA Rating   miler in Europe. He won seven Group races including a Group 1 at the Curragh. At three
N/A          years of age he won the Group 1 Quipco 2000 Guineas at Newmarket, the Group 1
Height       Tattersalls Ireland 2000 Guineas at the Curragh and the Group 1 St James's Palace Stakes
15.3hh
Weight       at Royal Ascot. This filly is from his first crop. The dam, Authora won one race at three
1002lb       years and is a sister to Group 1 winning Danseuse Du Soir producer of Group 1 winner
             Scintillo and Group 3 winner Jumbajukiba.
             Owned by Woodcote Stud

                                                                                                           17
HORSES FOR SALE
SIR CHANCEALOT                   2017 Bay Gelding by Sir Pracealot ex Hyprocrisy
Purchased at Goffs Autumn Yearling sale this sharp
looking two-year-old is showing speed and
precocity on the gallops at home.
By Sir Prancealot who won three races over 5f at
two years including the Flying Childers Stakes Gr 2
at Doncaster and the Betfair National Stakes Listed
at Sandown. Standing at Tally Ho Stud, he has a 57%
winners to runners winning 195 races and
£3.3million including Group winners Beau Recall,
Madam Dancealot, Sir Dancealot and Pepita.
Hyprocrisy won three races at three and four years
and has produced Catwilldo a six time winner,
Astragalus a four time winner and Totally Magic a three time winner.
Purchase price: 50% share £12,500, 25% £6,250, 10% £2,500 plus VAT (reclaimable)

GIFT OF YOUTH                2017 Bay Colt by Fountain Of Youth ex Margrets Gift
A February foal, this racy colt is bred to be a two
year old runner. Purchased at Tattersalls yearling
sale, he is related to several two year old winners
and black type runners.
Fountain of Youth was a top class sprinter winning
the Sapphire Stakes Group 3 over 5f at the Curragh
and was only beaten ¾ length in the Windsor Castle
Stakes Listed at Royal Ascot as a two year old. He has
a top class pedigree by Oasis Dream out of Euro-
pean Champion two year old Attraction, between
them winners of eight Group 1 races. As a three year

                                                                                                       COOMBELANDS HORSES FOR SALE
old he was rated 111 by Timeform, higher than Oasis
Dream's most successful sire son Showcasing.
Margrets Gift won three races over 5f. The second dam, It's Another Gift has produced four winners
including Reel Gift a four time winner rated 104 who was placed second in the Princess Margaret
Stakes Gr3 at Ascot. Scented Present a dual two year old winner and Listed place rated 98 and Gifted
Gamble a two year old winner and Listed place rated 97.
Purchase price: 10% shares £5,200 plus VAT (reclaimable)

LIGHTNING CHARLIE                     2012 Bay Gelding by Myboycharlie ex Lighted Way
Lightning Charlie is a tough and talented sprint
handicapper, winner of six races and placed
twenty-one times, winning over £50,000. He had
thirteen starts last year for the Lightning Charlie
Partnership, winning at Brighton in August and
then at Kempton in October and was placed on
eight occasions.
He will continue to contest six furlong handicaps
and excels on the fast ground and all weather, his
next run will be on the Saturday 23rd March at
Kempton.
There is 10% available for sale in Lightning Charlie Purchase price – £2,000 plus vat (reclaimable)

                                                                                                       19
The Team at Coombelands
                                   We are very pleased to have been awarded *Two Stars* in the 2019 Lycetts Team
                                   Champion Awards where we were judged on effective recruitment and
                                   induction systems, a safe and positive working environment, team-work,
                                   developing staff to fulfil their potential and rewarding hard-work and
                                   achievements. Two Stars denotes a yard that has shown very good levels of team
                                   ethos and staff engagement. Thank you to all of the team at Coombelands who
                   took the time to help us complete our application and we will be aiming for the top allocation
                   of three stars next year!

                   Please find details below of the team at Coombelands and the horses they look after.

                   DEAN ANGELL                                   NEIL TUCKER                               KEVIN CLARKE
                   HEAD LAD                                      ASSISTANT HEAD LAD                        TRAVELLING HEAD LAD
                   Looks after: You're Hired                     Looks after: Astromachia, Cogital,
                                                                 Spirit Ridge

                   NIGEL DUNGAR                                  TIM TAYLOR                                CHARLENE SMITH
COOMBELANDS TEAM

                   BARN LEADER                                   BARN LEADER                               BARN LEADER
                   Looks after: Azets, Frontispiece, Zhui Feng   Looks after: Count Otto, Sir Chancelot,   Looks after: Lavenders Blue, Platitude,
                                                                 Rock On Rodney                            Saucy Encore

                   BARRY SMITH                                   LOUISE BEASLEY                            DANIELLE SMITH
                   BARN LEADER                                   RIDER                                     RIDER
                   Looks after: Seeing Red, Mazzuri,             Looks after: Abanica, Penny Diamond,      Looks after: Deference, Inhale,
                   Diamond Ruby                                  Speed Skater                              Hawridge Glory

20
THIERRY DECHERF                              STEVE DONOGHUE                            ERIC KEANE
RIDER                                        RIDER                                     RIDER
Looks after: Cozone, Tinto, Zellerate        Looks after: Suns Up Guns Up, Zzoro       Looks after: Aegeus, Manucci, Dutch Story

CHRIS WATERLOW                               MARK TREADWELL                            GAYNOR STEVENS
RIDER                                        RIDER                                     RIDER
Looks after: Gift Of Youth, Maykir, Zuba     Looks after: Art For Art's Sake,          Looks after: Thresholdofadream,
                                             Lightning Charlie, Open Wide              Birthday Girl, If At Sea

MARTINA POLZEROVA                            MARION RIPOLL                             SOPHIE OFFORD
                                                                                                                                   COOMBELANDS TEAM

RIDER                                        RIDER                                     RIDER
Looks after: Annie Angel, Ligtening Dance,   Looks after: Double Legend, Paseo, Sash   Looks after: Best Address, Pholas,
Rovera                                                                                 Holy Roman Emperor filly

DIANE TUCKER
RIDER
Looks after: Gleneagles filly

                                                                                                                                   21
Pick Ten Competition
The competition will start on Saturday 30th March, the first day of
the 2019 Turf Flat Racing Season and finish on Saturday 9th
November the last day of the season.
If you wish to participate you need to select EIGHT 'older horses' (aged three and
over) and TWO two-year-olds from the horses in training list.

The competition will be run on a points basis for win and placed horses:
1st 10 points
2nd 6 points
3rd 4 points
4th 2 points
N.B. In the event of a tie in points, the person with the most winners will be
adjudged the winner of the 2019 Coombelands Pick Ten Competition.

Entries for this competition must be received at Coombelands by Saturday 30th
March 2019. The entry fee will be £10.00 and prizes will be awarded for first, second
and third places and will receive the relevant percentage of stake money.

1st Prize 60%
2nd Prize 30%
3rd Prize 10%                                                                          COOMBELANDS PICK TEN
Please will you be kind enough to complete the enclosed entry form and return it
to Coombelands along with your entry fee of £10.00 cash or by way of a cheque made
payable to Coombelands Racing Stables LLP.

The results of the Pick Ten Competition will be announced at our 2019 Yearling
Parade in November.
Coombelands Racing Stables
   Coombelands Lane | Pulborough
        West Sussex | RH20 1BP
            Tel 01798 873 011
Email aperrett@coombelands-stables.com

       www.amandaperrett.com
    @Coombelands     AmandaPerrettRacing