International Fellowship - of Academy of Laser Dentistry - Stream Laser
Page content transcription
If your browser does not render page correctly, please read the page content below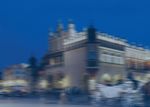 International Fellowship of Academy of Laser Dentistry "ALD"
                             Professional Diploma in Advanced Laser Dentistry "BAIRD"
                                                Poland 2019-2020
Advanced laser program offers a level of education including lectures, hands-on exercises, clinical case studies and
examination. This level of education is elective and represents an advanced level of clinical competency in laser dentistry.

8 Modules, 16 intensive days
Theoretical and practical training / Clinical practice on patients / 128 CPD points.
Preparing the participants to meet the requirements of ALD Mastership
Recognised as the first year of Master of laser Dentistry delivered by Università Cattolica del Sacro Cuore di Roma

For the first time the fellowship fee includes the ALD membership

MODULE 1 18-19 Jan 2020                     Mountaha Al Hage		Standard Level Dental Laser Certification Course (ALD)
				                                        John J . Graeber

MODULE 2           20-21 Jan 2020           Manaf Taher Agha          Multi Wavelengths Lasers in Interdisciplinary Dentistry
MODULE 3           27-28 Feb 2020           Walid Altayeb		           Laser Assisted Periodontology and Esthetic Dentistry

MODULE 4           29 Feb – 1 Mar 2020      Josep Arnabat		           Laser Assisted Oral Surgery and Implantology

MODULE 5           28-29 May 2020           Arun Darbar		             Photobiomodulation in Dentistry (LLLT)

MODULE 6 30-31 May 2020 Thamer Theeb		                                Integration of lasers and Digital in Dentistry,
							                                                               Practice Management, and Dental Photography

MODULE 7           04-05 Jun 2020           Giovanni Olivi		          Lasers in Restorative Dentistry

MODULE 8 06-07 Jun 2020                     Giovanni Olivi		          Lasers in Pedodontics & Endodontics
				                                        Marta Maciak		            Facial Aesthetic

            		                  Integratio Walid Altayeb		            Final Exam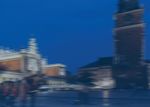 International Fellowship of Academy of Laser Dentistry - ALD
     Professional Diploma in Advanced Laser Dentistry - BAIRD

The Academy provides a certified international postgraduate educational program in laser dentistry. Laser users will be trained in an
8 Modules program in all fields of laser dentistry. This an eight module intensive laser dentistry program which meets the curricu-
lum guidelines and standards for dental laser education to gain accredited Continual Professional Development (CPD) hours by the
ALD upon finishing the course academic and clinical requirements in addition to the course certificate by the ALD and BAIRD upon
passing the course written exam.

Program Mission
It is ALD & BAIRD target to offer a funded education, based on the "Evidence Based" in Laser dentistry, getting the interested
colleagues acquainted to the latest research findings and trends in this most innovative field of dentistry. This unique program in
clinical & evidence based laser dentistry is a clinical, multi-wavelengths, dental laser course which will enable the delegates to make
informed evidence based decisions in their day to day laser dentistry practice. The essential connection between theory and practice
will be established by hands-on training, work shadowing, and practical training at laser centres.

Founded in 1993 following the merger of three societies, the Academy of Laser Dentistry is the largest international organ-
isation devoted to laser dentistry. Its members include general dentists, pediatric dentists, oral and maxillofacial surgeons,
orthodontists, endodontists, periodontists, prosthodontists, hygienists, and others interested in the field of laser dentistry.
Our membership also includes many commercial manufacturers of lasers, laser accessories and high-tech products.
The Academy is committed to oral health through laser technology. ALD is devoted to clinical education, research and the
development of standards and guidelines for the safe and effective use of laser technology. Through our educational offer-
ings and credentialing program, we provide valuable expertise in the field of lasers in dentistry—expertise that ultimately
benefits the patients' dentists serve.
We are embarking upon a celebration of 25 years in 2018. There has never been a more exciting time in laser dentistry.
The advances in technology and techniques that have occurred, and those we are currently exploring, are making laser
dentistry more sophisticated and successful, bringing it to the forefront of the dental field.

The British Academy of Implant & Restorative Dentistry (BAIRD) is one of the main dental societies in the United Kingdom,
with members from the UK and various countries all around the world.

The British Academy of Implant & Restorative Dentistry aims to enhance current knowledge and clinical skills in Aesthetic
Restorative &Implant Dentistry ensuring functional and long-lasting dental care, and to bridge the gap between Evi-dence-
Based Practice and our day to day clinical practice in dentistry.

Over the last few years, BAIRD team has successfully delivered high quality innovative postgraduate education courses and
congresses to the UK and Overseas dentists. BAIRD Academy is registered in the companies' house in England-UK under
number 8425340. Our offices are located at 118 North Street, Leeds LS2 7PN.

BAIRD Academy is currently actively operating through long term and short term courses in the United Kingdom, Italy, Bah-
rain, UAE, Kuwait, Jordan, Lebanon, Iraq, Oman, Qatar, and Croatia.

                                                         Medical Laser Workshop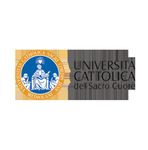 Application Requirements
for Laser Program
Applicant must be a licensed dentist, member of ALD, wishing to attain Advanced Proficiency recognition.

Program Structure
This one academic year course is structured in 16 intensive days, 8 academic modules monthly including the exam.
The curriculum of the laser program was created by the ALD Laser speaker bureau in co-operation with the university's
faculty members and experienced practitioners.
The program consists of a basic curriculum, clinical seminars that cover all fields of laser dentistry (Endodontics,
Periodontology, Conservative Dentistry, Oral Surgery, Pediatric Dentistry, Prevention, Low-Level Laser Therapy, laser-assisted
Plastic Surgery, Pain Control therapy)
Seminars presented by prominent dental laser speakers.

Dental laser hands-on training on models and animal heads. Surgical and restorative clinical practising experiences
on patients with the various laser wavelengths.

For the first time the fellowship fee includes the ALD membership

International Fellowship of Academy of Laser Dentistry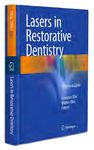 Publications:
The curriculum is following the guidelines on advanced continuing education in laser dentistry of American Academy
of Laser Dentistry in addition to 3 cutting-edge laser dentistry books for our speakers:

 ALD Guidelines for Advanced Laser Education
Lasers in Restorative Dentistry, A Practical Guide, Giovanni Olivi 2015
Lasers in Endodontics, Scientific Background and Clinical Applications, Giovanni Olivi 2016
Pediatric Laser Dentistry: A User's Guide, Giovanni Olivi 2011

                                                                 Medical Laser Workshop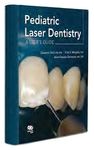 Assessments
Assessments consist of written test post each module (20%), clinical simulation exam (30%), and written exam (50%).
The total examination passing mark is 60%.

The Clinical Simulation exam is administered in person during the last module to test the advanced clinical proficiency using
the dental laser of participant choosing. Candidates should be able to address all the points on the Clinical Simulation Exam
grade sheet within a specific time frame. Summative assessment will be carried out via a multiple-choice questionnaire at the
end of the course. 100 multiple-choice questions are set on any aspect of the Curriculum Guidelines. This part is administered
in a proctored setting on the last day of the program. There is no limit on the number of times a candidate may apply to sit
the exams he/she complies with all parts of the regulations and pay the examination fee at each time. The delegates will be
awarded 128 CPD hours upon successfully completing the six modules. Upon successfully passing the theory and clinical exams,
delegates will be awarded "International Fellowship of Academy of Laser Dentistry" by the ALD and "Professional Diploma in
Advanced Laser Dentistry" by BAIRD.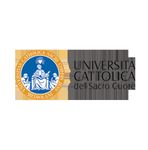 MODULE 1

    18-19
      January         Standard Level Dental Laser Certification Course (ALD)
     2020
                      John Graeber / Mountaha Al Hage

                      Topics covered
                      Fundamentals of lasers
                      Review of all wavelengths, laser types, and device characteristics.
                      Lasers tissues interaction
                      Laser safety
                      Standards organisations and regulatory requirements
                      Laser safety officer
                      Laser safety mechanisms

                      Workshop
                      Laser instrument set-up and operation
                      Treatment techniques simulation on animal jaws
                      Post-test clinical simulation

International Fellowship of Academy of Laser Dentistry
Dr. John J. Graeber / Dr. Mountaha Al Hage                                                              MODULE 1

                                              Dr. Mountaha Al Hage
                                              - Dr. Mountaha is the chairperson of the ALD Algeria Affiliate Study Club laser study club.
                                              - Laser Lecturer and clinical supervisor of different laser wavelengths.
                                              - Master of Scinces in laser in dentistry RWTH Aachen University Germany.
                                              - Clinical mentor of the international fellowship of ALD in Algeria.
                                              - Mastership in laser in dentistry RWTH Aachen University Germany.
                                              - Advanced Proficiency candidate of Academy Laser Dentistry.
                                              - Medical director and head of prosthodontic department in clinique dentaire kouba
                                              - Responsible and supervisor of all laser procedures in Clinique Dentaire
                                                Kouba and Clinique international Oran.

Dr. John J. Graeber
Dr. John Graeber is the past president of Academy of Laser Dentistry, member Board of Directors, elected 2005 Secretary, 2011
Treasurer, 2012 Vice President, 2013 President-Elect, 2014 Scientific Meeting Chairman, 2012 General Meeting Chair, 2015. Dr.
Graeber is the 2018 recipient of the "Leon Goldman Award" for clinical excellence from Academy of Laser Dentistry. American
Dental Association, 2014 SOLA Meeting, Keynote Speaker, Beijing China, September 2014 Chicago Midwinter meeting Febru-
ary 2015 Scientific Chairman, Academy of laser Dentistry, 2012 General Chairman, Academy of Laser Dentistry Meeting, 2015
Attending, Morristown Memorial Hospital, 2014 Mastership, (Advanced ProficiencyNd: YAG) Academy of Laser Dentistry, 2000.
Educator, (Category IV) Academy of Laser Dentistry, 2000 Recognized Course Provider, Academy of Laser Dentistry, 2000.Oral
Sedation Texas Dental Association May 2004 CEREC Training 2007 Advanced CEREC Training 2007, Academy of Laser Dentistry,
Educator, Workshop, 2009-2012 Academy of Laser Dentistry Annual, Meetings1993-present. The British Academy of Implant &
Restorative Dentistry

                                                                               Medical Laser Workshop
MODULE 2

     20-21
      January         Multi Wavelengths Lasers in Interdisciplinary Dentistry
     2020
                      Manaf Taher Agha
                      Topics covered
                      Daily dental laser practice
                      Clinical applications in dentistry
                      Intraoral soft tissue applications
                      Hard Tissue Applications
                      Caries removal and cavity Preparation
                      Enamel modification
                      Using laser in diagnosis and prevention

                      Workshop
                      Each participant will gain hands-on experience with patients with selected
                      laser wavelengths and perform 2 clinical procedures on patients under
                      mentorship of the course instructors (removal of oral mucosa lesions, biopsy,
                      frenectomy, exposure of unerupted teeth, caries removal).

International Fellowship of Academy of Laser Dentistry
Dr. Manaf Taher Agha                                                     MODULE 2

Dr. Manaf Taher Agha
D.D.S. Degree Aleppo University | 1996 Laser Studies Master Degree ESOLA Laser Academy, Vi-
enna University Dental School, Austria Holistic and Bio-Dentistry Finished courses. Chairman of
the Scientific committee of the Academy of Laser Dentistry. Co-founder BAIRD professional Di-
ploma in Advanced Laser Dentistry. Faculty member and head of laser research unit in faculty
of dentistry Ajman University, UAE | Since 2007 General Secretary The International Academy
For Laser Education | 2009 President Academy of laser Education UAE Published peer-reviewed
papers in Laser Dentistry. Regional and international speaker in laser and computerized dentist-
ry Syrian Dental Association,European Society for Oral Laser Application,Syrian Society Against
Cancer-Aleppo,Sola Laser Academy, Vienna,Emirates Medical Association ALD Academy of laser
dentistry USA. Head of the Dental Department, and Medical Director of New Life Style Clinic
(Jumairah). Head of Laser Department Liberty Dental Clinic.

                 Medical Laser Workshop
MODULE 3

  27-28
   February
                    Laser-Assisted Periodontology and Esthetic Dentistry
  2020
                    Walid Altayeb
                    Topics covered
                    Non-surgical periodontal therapy
                    Laser-assisted periodontitis management
                    Laser-assisted peri-implantitis management
                    The evidence behind the Lasers applications in periodontology and Implantology
                    Regenerative Periodontics.
                    Oral surgery (Biopsy, Apicectomy, Hemostasis, Extraction).

                    Workshop
                    Attendees will perform an intensive hands-on clinical simulation
                    on the following procedures:
                    • Incisions/Excisions/Ablation
                    • Periodontal pocket therapy
                    • Implant uncovering

International Fellowship of Academy of Laser Dentistry
Dr. Walid Altayeb                                                             MODULE 3

Dr. Walid Altayeb
Dr. Altayeb DDS, MScD, PhD Fellow & Master of the Academy of Laser Dentistry.
Dr. Altayeb currently a Chair of International Relations Committee, Chair of ALD
Gulf Laser Chapter, Board of Directors of ALD, He received his dental degree from
Faculty of Dentistry, Damascus University in 1998. He completed his Master of Science
in Periodontics in 2004 and Doctorate of Philosophy PH.D in Periodontics in 2007.
Master of Academy of Laser Dentistry Academy of Laser Dentistry Speakers Bureau and
ALD Board of Directors.
He participated in many conferences in Middle East, Europe, and USA as speaker in the fields of Perio-
dontal Medicine and Laser Dentistry.
Dr. Altayeb achieved Advanced Proficiency certificates of Academy of Laser Dentistry.
Lecturer in Università Cattolica del Sacro Cuore di Roma, Italy.
Dr. Altayeb received The John G. Sulewski Distinguished Service Award / 2019 of ALD.
The founder and chair of ALD Gulf Laser Chapter. Dr. Altayeb is the founder of Laser section in the British
Academy of Implant and Restorative Dentistry and the founder of the Professional Diploma in Advanced
Laser Dentistry of BAIRD. The General Secretary of iLED 2018 and iLED 2019 conferences.
Dr. Altayeb is working in private as periodontist and Implantologist Doha/Qatar, Dubai/
UAE, and Abu Dhabi/ UAE.

                     Medical Laser Workshop
MODULE 4

      29
   February
                         Laser Assisted Oral Surgery and Implantology
      01
    March
  2020                   Josep Arnabat
                         Topics covered
                         Laser assisted:
                         Mucogingival surgery.
                         Management of gummy smile
                         Esthetic crown lengthening.
                         Functional crown lengthening
                         Gingival Depigmentation
                         Soft tissue procedure pre- the restorative treatments
                         Lip repositioning surgery

                         Workshop
                         Each participant will gain hands-on experience in patients with selected laser wavelengths and perform
                         clinical procedures on patients under the mentorship of the course instructors (gingivectomy/ soft tissue
                         crown lengthening, osseous crown lengthening/ gingival depigmentation, periodontitis treatment, troughing,
                         alveoloplasty, vestibuloplasty, surgical extraction)

International Fellowship of Academy of Laser Dentistry
Prof. Josep Arnabat                                                   MODULE 4

Prof. Josep Arnabat
• Doctorate PhD in Medicin and Surgery.
• Master degree in Oral Surgery and Implantology
• Associate Professor of Oral Surgery. Faculty of Medicine and Health Sciences. Dental
  School. University of Barcelona. Spain.
• Academic Coordinator for International relations Dental School. University of Barcelona.
  Spain.
• Professor of the Master degree program in Oral Surgery and Implantology
• Faculty of Medicine and Health Sciences. Dental School. University of Barcelona. Spain.
• Co- Director Master laser in Dentistry EMDOLA (European Master Degree in Oral Laser
  Applications).University of Barcelona. Spain
• Member of the WFLD currently Past- Chairman of the European division.
• Founder of Spanish Society of Laser in Dentistry and Spanish Society of Oral Surgery.
• Collaborator in 6 dentistry books, 22 Publications in JCR-index dental Journals

              Medical Laser Workshop
MODULE 5

    28-29           Photobiomodulation in Dentistry
       May
    2020            (Low Level Laser Therapy)
                    Arun Darbar
                    Topics covered
                    Fundamentals of Low Level Laser Therapy (LLLT)
                    Clinical Applications of LLLT (tissue repair, inflammation,edema, analgesic effects).
                    Laser Therapy in Pain Management and TMJ Disorders.
                    Neurosensory Recovery
                    Orttodontics and Wound Healing
                    Desensitization
                    Snoring Managment
                    Facial Rejuvenation and Photodynamic Therapy.

                    Workshop
                    Hands-on experience on utilizing low-level laser photobiomodulation. Treating for healing,
                    anti-in-flammatory effects, analgesia, trigger points practice treating: TMJD, post extraction pain,
                    paresthesia, orthodontic pain, and oral mucositis.

International Fellowship of Academy of Laser Dentistry
Dr. Arun Darbar                                                              MODULE 5

Dr. Arun Darbar
Arun Darbar is the founder and director of Smile Creations Innovations Limited and has been practicing
in Leighton Buzzard for over 30 years. Darbar is a multi Award winning Laser and Aesthetic Dentist. At
the forefront of Laser Dentistry he is dedicated to providing cutting edge dentistry to his patients for
nearly 25 years. He is an Accredited Member of the British Acad­emy of Cosmetic Dentistry and is on
the credentialing committee. continuously runs courses and trains dentists worldwide. He is also an
invited speaker and published author on lasers in dentistry worldwide. Instrumental in pioneering the
use of Low Level Laser Therapy ( LLLT) with high power surgical lasers with diffusers he continues to be
involved in research & de­velopment, designs and beta testing of numerous laser units. Darbar is also a
Master, an ed­ucator and founder member of the (WCLI) World Clinical Laser Institute, and has served
on their advisory board. He is also involved with ASLMS, WALT, NAALT, BSOS, WFLD, SOLA etcd is also
an examiner. He has been a warded Fellowship and Diplomat status with (WCMID) World Congress
of Minimally Invasive Dentistry. Dr. Darbar is also a M aster, an educator and founder member of the
(WCLI) World Clinical Laser Institute, and has served on their advisory board. He is also involved with
ASLMS, WALT, NAALT, BSOS, WFLD, SOLA etc. He has been introducing the concept of preconditioning
with various wavelengths and his data h as been presented and published as proceedings of SPIE IN
2006, 2007, and 2009/10 in San Francisco U.S.A., WALT (World Association for Laser Therapy) 2008
South Africa, and 2012 Australia.

                     Medical Laser Workshop
MODULE 6

    30-31           Integration of lasers and Digital in Dentistry,
       May
    2020            Practice Management, Dental Photography
                    Thamer Theeb

                    Topics covered
                    Lasers assisted aesthetic analysis and smile design
                    The art of dental photography
                    Smile Testing and Mockup applications.
                    The Future of Clinical Laser Applications.
                    The communication techniques to help patients understand the benefits of laser
                    Quality and standardization in the dental office.
                    Dealing with patients, satisfying, retaining and turning them into loyal clients.
                    Marketing management, needs, wants, and demands.

                    Workshop
                    Clinical digital photography
                    Applying smile design principals on every day cases
                    Smile testing and mockup applications

International Fellowship of Academy of Laser Dentistry
Dr. Thamer Theeb                                                      MODULE 6

Dr. Thamer Theeb
Dr. Thamer Theeb is a senior boarded dentist, specialized in the field of prosthodontics.
He runsDoctor Thamer's Smile Studio,Dental lounge Center in Amman-Jordan and Smile
Studios dentalcenter in Bahrain. He has a part time practice in Qatar. He is a consultant for
cosmetic proceduresand carries out a full spectrum of treatments from facial cosmetics,
TMJ problems, cosmeticdentistry,implantology and bone regeneration procedures.

Dr. Thamer is the general secretary of the British Academy of Implant and Restorative Den­
tistry.He lectures extensively in the field of Aesthetic dentistry and is an active member of
numerousdental societies. He was a part-time lecturer at the University of Jordan.

Dr. Thamer conductsmany lectures and media shows dedicated towards public awareness
in the field of cosmeticdentistry.

                 Medical Laser Workshop
MODULE 7

    04-05
       June           Lasers in Restorative Dentistry
    2020
                      Giovanni Olivi
                      Topics covered
                      Laser–Hard Tissue Interaction
                      Dental Caries removal.
                      Adhesion and Erbium-Lased Enamel and Dentine Laser
                      Applications for Caries Diagnosis and Prevention Laser
                      Applications for Vital Pulp Therapy
                      Laser Application for Dental Bleaching/Whitening

                      Workshop
                      • Multi wavelengths workshop on extracted teeth
                      • Cavity preparation
                      • Ceramic restoration removals
                      • Pit and Fissure Sealants

International Fellowship of Academy of Laser Dentistry
Prof. Giovanni Olivi                                                   MODULE 7

Prof. Giovanni Olivi
Prof. Giovanni Olivi is professor and scientific Coordinator of the "Laser Dentistry" proficien-
cy and master courses at Chatolic University of Rome and is also lecturing worldwide for la-
ser education. In 2002 Giovanni completed the postgraduated laser course at the Uni-versity of
Florence, achieved the laser certification from ISLD (2004), the Advanced Profi-ciency from the
Academy of Laser Dentistry (Tucson, AZ, USA; 2006) and the Master status also from the ALD (Las
Vegas, NV; 2009). Giovanni.is the 2007 recipient of the "Leon Goldman Award" for clinical exel-
lence from Academy of Laser Dentistry.He lectures on laser dentistry topics, worldwide. Dr. Olivi
is author of over 70 peer-reviewed articles and several chapters textbooks on dentistry top-ics.
Giovanni Olivi maintains his pri-vate practice in Endodontics, Restorative and Esthetic Dentistry
in Roma, Ita-ly He is also the author of the books "Laser in Dental Traumatology" (in Italian,
2010 Ed.Martina, Bologna-Italy), of "Pediatric Laser Dentistry: a user's guide" (in English, 2011
- Quintessence Publ.,Chicago- USA), and of the books "Laser in Restorative Dentistry: a practical
guide" (in English, 2015 - Springer) and "Laser in Endodontics: scien-tific background and clinical
applications", (in English, 2016 - Springer).

             Medical Laser Workshop
MODULE 8

   06-07
      June            Lasers in Pedodontics                                   Facial Aesthetic
   2020               & Endodontics
                      Giovanni Olivi                                          Marta Maciak
                      Topics covered                                          Topics covered
                      Tongue-tie laser surgery and frenectomy                 Identification of Fitzpatricks skin types
                      Prevention of enamel and dental caries                  Skin structure and function
                      Pulp therapy for primary teeth                          Lasers and laser skin resurfacing
                      Applications for caries diagnosis and prevention
                      Different Lasers used in endodontics                    Photo Rejuvenation technique
                      Conventional laser endodontics                           -Infrared (IR)
                      Laser-Activated Irrigation (LAI)                         -Photodynamic Therapy
                      PIPS technique and clinical protocols                    -Fractional Lasers

                      Workshop                                                Workshop
                      Each participant will gain hands-on experience on pa-   Clinical demonstration of skin
                      tients with selected laser wavelengths and perform      rejuvenation treatment
                      clini-cal procedures on patients under mentorship of
                      the course instructors (tounge-tie, frenectomy, pulp
                      capping, cleaning the root canal, cavity preparation
                      of primary teetth, pit and fissure sealants).

International Fellowship of Academy of Laser Dentistry
Prof. Giovanni Olivi / Dr. Marta Maciak                                              MODULE 8

                                               Dr. Marta Maciak
                                               PhD, DMD Marta Maciak graduated from the Białystok Medical University. In 2007 she
                                               achieved the specialisation of Conservative Dentist with Endodontics. In the years 2004-
                                               2009 she worked as an assistant in the Department of Conservative Dentistry at the
                                               Białystok Medical University and 2009, she received a doctorate in medical sciences
                                               (Dermatology). 2019 she finished the International Fellowship of Academy of Laser
                                               Dentistry and Professional Diploma in Advanced Laser Dentistry BAIRD. She is a is the
                                               chairperson of Poland Affiliate Study Club of Academy of Laser Dentistry, member of ALD
                                               (Academy of Laser Dentistry). PTSL ( Polish Society of Laser Dentistry), PTE( Polish Endo-
                                               dontics Association).Additionally, she is the author of many publications; since 2005 she
                                               has been providing lectures and practical training for dentists in Poland and the world
                                               in the field of endodontics and aesthetic dentistry. Her primary interests are aesthetic
                                               dentistry, endodontics, prosthetics and aesthetic medicine.
                                               She attended many postgraduate workshops and conferences, both as a participant and
                                               a lecturer in the fields of aesthetic dentistry, prosthetics, implantology and periodontics,
                                               maxillofacial surgery and also aesthetic medicine and cosmetology. She has significant
                                               experience in the use of laser in diagnostic, endodontic treatment, periodontology, sur-
                                               gery and facial aesthetic medicine as well.
The biographical note of Professor Giovanni
is on the previous page.

                                                    Medical Laser Workshop
NOTES
    ................................................................................................................................................................................................................................
    ................................................................................................................................................................................................................................
    ................................................................................................................................................................................................................................
    ................................................................................................................................................................................................................................
    ................................................................................................................................................................................................................................
    ................................................................................................................................................................................................................................
    ................................................................................................................................................................................................................................
    ................................................................................................................................................................................................................................
    ................................................................................................................................................................................................................................
    ................................................................................................................................................................................................................................
    ................................................................................................................................................................................................................................
    ................................................................................................................................................................................................................................
    ................................................................................................................................................................................................................................
    ................................................................................................................................................................................................................................
    ................................................................................................................................................................................................................................
    ................................................................................................................................................................................................................................
    ................................................................................................................................................................................................................................
    ................................................................................................................................................................................................................................
    ................................................................................................................................................................................................................................
    ................................................................................................................................................................................................................................
    ................................................................................................................................................................................................................................
    ................................................................................................................................................................................................................................
    ................................................................................................................................................................................................................................
    ................................................................................................................................................................................................................................
    ................................................................................................................................................................................................................................
    ................................................................................................................................................................................................................................
    ................................................................................................................................................................................................................................

International Fellowship of Academy of Laser Dentistry
NOTES
................................................................................................................................................................................................................................
................................................................................................................................................................................................................................
................................................................................................................................................................................................................................
................................................................................................................................................................................................................................
................................................................................................................................................................................................................................
................................................................................................................................................................................................................................
................................................................................................................................................................................................................................
................................................................................................................................................................................................................................
................................................................................................................................................................................................................................
................................................................................................................................................................................................................................
................................................................................................................................................................................................................................
................................................................................................................................................................................................................................
................................................................................................................................................................................................................................
................................................................................................................................................................................................................................
................................................................................................................................................................................................................................
................................................................................................................................................................................................................................
................................................................................................................................................................................................................................
................................................................................................................................................................................................................................
................................................................................................................................................................................................................................
................................................................................................................................................................................................................................
................................................................................................................................................................................................................................
................................................................................................................................................................................................................................
................................................................................................................................................................................................................................
................................................................................................................................................................................................................................
................................................................................................................................................................................................................................
................................................................................................................................................................................................................................
................................................................................................................................................................................................................................

                                                                                                           Medical Laser Workshop
Medical Laser Workshop

  info@stream-laser.eu
    +48 42 203 10 55
www.stream-laser.eu