Internet Safety and Social Media Awareness - March 14, 2019 - Amazon S3
Page content transcription
If your browser does not render page correctly, please read the page content below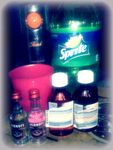 When should I get my child a cell phone and
                       allow social media?
               "A lot of debate is going on about what's the right age to let your
               kids have their smartphones. Bill Gates thinks it is 14 which is not
                             until high school."---Gaurav Bidasaria

A few reasons to postpone cell phone/social media for children under 14:

1.   The brains of elementary and MS students are too immature to use social media appropriately.
     At this age, risk taking is high and impulse control is low.
2.   Social media wasn't designed for them. They WILL use it inappropriately.
3.   Social media is entertainment technology and gathers personal info about them every time
     they use it.
4.   Social media is addictive and they become obsessed with # of likes, friends, etc.
5.   They lose connection with family.

When the minimum age is 13 for certain apps, there is a reason. Children's Online Privacy Protection Act
is a law that is intended to protect children under 13.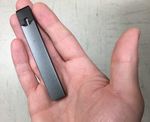 Parental Controls
    TIP: Do not allow your child to be an administrator on his/her
    phone/computer/device. Nothing is private digitally, so it should not be private to
    parents. (https://www.commonsensemedia.org/ )

●   How to set up parental controls for Android/iPhone (phones are
    computers/phones are GPS)
     ○   Apple: https://support.apple.com/en-us/HT201304
     ○   Android: https://www.guidingtech.com/parental-controls-android/
●   Mama Bear app/Mobicip app (must be downloaded on parent
    & child phone...if child deletes, parents are notified)
●   Life 360 app
●   How to monitor phone usage and set time limits
●   Students will delete search history

Even with parental controls, you can't see everything they access.
Dangers of the Internet
●   Online predators (chatting through video games, apps, etc)
●   Sexting
●   Cyberbullying (Amanda Todd story
    https://www.youtube.com/watch?v=vOHXGNx-E7E&feature=plcp )
●   Cell phone contract
What is your child doing on Social Media and who else is talking to them?
  ●   Snapchat-(cannot monitor-watch "for my eyes only" in pictures)
       ○   Snapchat is the number one cause of drama in school aged children. Snapchat exposes
           children to more than what most parents are aware of, including sending and receiving
           inappropriate pictures/texts, and bullying. If you want to protect your child, do not allow
           them to use it. The Children's Privacy Protection Act sets the age limit of 13 for certain
           apps for a reason.
  ●   Instagram- fake (spam) accounts
  ●   Urban Dictionary
  ●   Calculator apps to hide pictures, Burner phones
  ●   Tumblr, Tinder, Kik, Music.ly, ASKFM, Whisper, Tik Tok, live.ly, Keek, Vine,
      OoVoo, flickr, Twitter, Pinterest
  ●   Omegle (chatting with strangers)
  ●   Fortnite (other video games)

 Sex Offenders use these and other sites to prey on children. If their location is on, they can be
 tracked through the pictures they take and post, through apps, etc.
Drugs/Alcohol
    ●   Juuls/Vapes
    ●   Dirty Sprite (aka Lean, Purple Jelly, Purple Drank)-prescription
        strength cough syrup or xanax (or other pills) mixed with
        carbonated soft drink)
    ●   Triple C's, Skittles, Red Hots (Coricidin Cold and Cough)
    ●   Opioids (hydrocodone, oxycodone, etc)
    ●   Marijuana laced rice krispies/"Pharm" parties/Molly pops