IT'S OUR FUTURE - ReportingNZ
Page content transcription
If your browser does not render page correctly, please read the page content below
IT'S
OUR
FUTURE
As a 100% renewable energy generator,
and as a retailer, our business has always
walked hand in hand with the environment.
But building a sustainable future is much
more than that…

                                             MERIDIAN
                                             ENERGY
                                             LIMITED
                                             INTEGRATED REPORT
                                             FOR THE YEAR ENDED
                                             30 JUNE 2017
We understand the value of collaboration
over conflict, of long-term plans over
short-term plays, of striving to do the
right thing by people and the planet.
Last year the United Nations set out goals
for global sustainability. We're already
playing a significant role for New Zealand.
World-leading investors are asking for
evidence of integrated sustainable thinking.
That's how we've always thought.
They know, like we know, that creating
value for others is the best way to create
value for our business.
Our success depends on building a better
tomorrow, for everyone.
That's why we're working to build a
better future for our team, customers,
communities, New Zealand and beyond.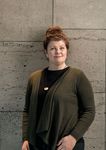 ABOUT
                                                 THIS
                                                 REPORT
                                                 This integrated report is a review of                  For FY17 the Meridian Group included
                                                 our financial, economic, social and                    the parent company Meridian Energy
                                                 environmental performance for the                      Limited and all its operational subsidiaries
                                                 financial year ending 30 June 2017 (FY17).             (note the Group structure in the financial
                                                                                                        statements). Dam Safety Intelligence
                                                 The financial information in this report
                                                                                                        Limited was split from the Damwatch
                                                 has been prepared in accordance with
                                                                                                        Group in November 2016 and now reports
                                                 appropriate standards, details of which
                                                                                                        to General Counsel, with the remaining
                                                 can be found on page 62, and has been
                                                                                                        Damwatch entities sold on 1 December
                                                 audited by Deloitte on behalf of the
                                                                                                        2016. Flux Federation (the software
                                                 Auditor-General (see the Independent
                                                                                                        division of Powershop New Zealand)
                                                 Auditor's Report on page 90).
                                                                                                        was created in FY17 and began trading
                                                 The non-financial information in this                  on 1 July 2017.
                                                 report has been prepared in accordance
                                                                                                        Non-financial data and commentary are
                                                 with the Core requirements of the
                                                                                                        reported for the Meridian Group where
                                                 Global Reporting Initiative's (GRI's) G4
                                                                                                        possible, and referred to as 'Meridian'
                                                 Sustainability Reporting Guidelines.
                                                                                                        (the parent company), 'Powershop
                                                 A broad list of topics was generated                   New Zealand' and 'Powershop Australia'
                                                 from a review of the United Nations                    when only parts of the Group are being
                                                 Sustainable Development Goals (SDG)                    discussed ('Powershop Australia' refers
                                                 (see the sustainability framework on                   to our retailing operations in Australia;
                                                 page 9), stakeholder engagement (see the               the generation activities in Australia
                                                 stakeholder mind map on page 12), media,               are included in the Generation section).
                                                 Meridian's risk register, Board reporting,             In both the commentary and data, Dam
                                                 and other sources. Topics were considered              Safety Intelligence is included in the
                                                 material for reporting if they were relevant           parent company, and the four employees
                                                 and significant, reflected the legitimate              of Powershop UK are included in
                                                 needs and interests of stakeholders and/or             Powershop New Zealand, unless
                                                 substantially affected our ability to create           specifically mentioned.
                                                 value over time. See the GRI Content Index
                                                                                                        Care has been taken to ensure that
                                                 at the back of this report for details of the
                                                                                                        all data in this report is as accurate
                                                 material topics that have been reported.
                                                                                                        as possible. Where assumptions or
                                                 Included in this report is a summary                   estimations have been made, they are
                                                 of the Meridian Group's greenhouse                     clearly stated and explained. The scope
                                                 gas accounts, part of a more detailed                  of this report differs from the non-financial
                                                 Meridian Group inventory (audited by                   information contained in last year's annual
                                                 Deloitte and available online 1). Apart from           report, dated 23 August 2016, due to our
                                                 these accounts, Meridian has not sought                updated sustainability policy (available
                                                 external assurance for the non-financial               online 2) and adoption of integrated
                                                 information in this report and we have                 reporting. Any restatements of data or
                                                 no current policy on this.                             changes in methodology are noted as
                                                                                                        relevant throughout the report.
                                                 1 meridianenergy.co.nz/about-us/sustainability/
                                                   green-house-gas-emissions-reports
                                                 2 meridianenergy.co.nz/investors/governance/policies

IN THIS REPORT
2    About this report                           20    Retail                                           46   Our Executive Team
3    Directors' statement                        26    Markets                                          48   Our approach to remunerating our people
4    About Meridian                              30    Growth                                           51   NZX and Companies Act disclosures
6    Creating value through sustainability—      34    Value created for our shareholders               57   The numbers—our financial statements
     A view from our Chair and Chief Executive   42    Our Board                                        90   Auditor's report on the financial statements
12   Meridian stakeholders                       44    The role of governance in creating value         93   Global Reporting Initiative (GRI) Index
14   Generation                                  45    Director remuneration                            96   Directory

                                                 Meridian Integrated Report 2017        2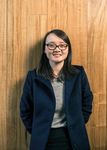 DIRECTORS'
STATEMENT

This year's annual report has been                 Recognising our significant retail
prepared using the International Integrated        shareholder base, Meridian's Chief
Reporting Council's Integrated Reporting           Executive ran a series of investor briefings
Framework. It reflects our view that the           in eight regional centres in December
way in which Meridian takes care of its            2016. The Board has a policy of rotating the
customers, people, local communities, iwi          location of the annual shareholder meeting
and the environment supports our ability           between Auckland, Wellington and
to continue delivering shareholder returns.        Christchurch, and the 2017 meeting will
                                                   be held in Wellington. More information
The Board has established processes to
                                                   will be provided closer to the time in
ensure the quality and integrity of this
                                                   the Notice of Meeting.
integrated report, and has entrusted
management with preparing and                      We hope you're able to attend the 2017
presenting it accordingly.                         annual shareholder meeting in person,
                                                   but if you can't, Meridian's website will
Meridian complies with all the
                                                   have a link to a live webcast.
recommendations in the NZX Corporate
Governance Code and has also adopted               In the meantime, shareholders may
the corporate governance principles of the         at any time ask questions, request
New Zealand Financial Markets Authority            information or comment on this report
and the Australian Stock Exchange.                 via Meridian's website4 or by directly
Our Corporate Governance Statement,                contacting the Investor Relations Manager
which is available on Meridian's website,3         at investors@meridianenergy.co.nz.
reports on our practices and processes
against each of the NZX Corporate
Governance Code recommendations.

                                                   CHRIS MOLLER
                                                   Chair

                                                   PETER WILSON
                                                   Deputy Chair

                                                   3 meridianenergy.co.nz/investors/governance
                                                   4 meridianenergy.co.nz/contact-us

           3     Meridian Integrated Report 2017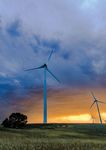 About Meridian.
   Meridian's core business activities are the generation, trading and retailing of electricity
   and the sale of complementary products and services, in New Zealand and Australia.
The Meridian Energy Group is one of New Zealand's largest                       employed by or contracted to us, and third parties providing us
organisations, with $2,319 million in revenue in FY17, EBITDAF5 of              with ICT, facilities management and meter reading services.
$653 million, a total market capitalisation of $7.5 billion which
                                                                                Meridian is a public company, listed on both the NZX and the
makes us the second largest company on the New Zealand Stock
                                                                                ASX (Australian Securities Exchange). It's majority owned by the
Exchange (NZX), and net assets of $5,082 million. We have a small
                                                                                New Zealand Government and is precluded by legislation from
workforce relative to our size, with more than 950 people directly
                                                                                having any other significant (more than 10%) shareholders.

                                                                                        EMPLOYEES

                                                                                                                                                  LOCAL GOVERNMENT

                   NGĀI TAHU AND OTHER IWI

                                                                                                                                                       INDUSTRIAL
                                                                                                                                                       USERS

                                                                                                                   SUPPLIERS/
                                                                                                                   CONTRACTORS

                     ASSET COMMUNITIES                                                  GENERATORS

                                                                                                                                        TRANSMISSION

Generation                     6

CAPACITY (MW 7)                                                                 MERIDIAN ENERGY
           3,184                                                                AUSTRALIA
3,500
3,000
                            2,955     2,955     2,955          2,955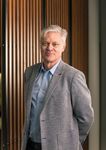 Our supply chain for generating electricity principally relates                                                     Meridian's energy retailing business—in New Zealand and
to the parts and components used to build and maintain our                                                          Australia—has a negligible supply chain as the physical assets
generation assets. Our supply chain risk is limited to a small                                                      used to distribute electricity and meter its use are managed by
number of components supplied by local and global suppliers,                                                        national and local lines and metering companies. Our retail
with the balance supported by a mix of general engineering                                                          operations' requirements are typical of corporate offices, and
consumable and specialist parts suppliers and service providers.                                                    include the physical facilities and ICT, sales and marketing,
                                                                                                                    billing and governance functions.

                                                                                BUSINESSES                                      HOUSEHOLDS

                                                                                                                        INVESTORS/SHAREHOLDERS

                                                                                         GOVERNMENT/
                                                                                         REGULATORS

                           SUBSTATIONS

                                                                                                    ELECTRICITY                RETAILERS         MERIDIAN        POWERSHOP
                                                                                                    MARKET

Retail
CUSTOMER CONNECTIONS* (ICPs 11)                                                                                     POWERSHOP                               POWERSHOP
300                      276,708              276,446                                 276,767
                                                                                                                    AUSTRALIA                               UNITED KINGDOM
        272,007                                                    274,920
250

200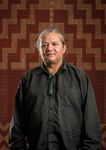 Mark joined Meridian for the challenge of preparing the company for
what would be New Zealand's largest initial public offering (IPO).
The process was an outstanding success and, on behalf of the Board,
I would like to thank Mark publicly for the excellent job he has done in
leading Meridian through this transformative period. While the Board
was disappointed to be advised of Mark's retirement, we are pleased to
have unanimously appointed Neal Barclay (Meridian's current General
Manager of Retail) as Meridian's new CE. Neal's credentials for the
job are very strong and the Board is looking forward to working with
Neal as CE from the beginning of 2018.

     CHRIS MOLLER
     CHAIR

                Meridian Integrated Report 2017   6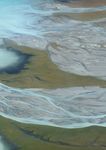 It was with a degree of sadness that I advised the Board in June of
my decision to retire at the end of the year after six years as CE.
I consider it a privilege to have had the opportunity to play my part
in the partial privatisation of Meridian and its growth to be the second
largest company on the New Zealand Stock Exchange by market
capitalisation. It has been a process that I believe has sharpened our
focus and delivered for all stakeholders, whether they be customers,
shareholders, tangata whenua or our communities. I am proud that the
company is in such great shape and I have been able to hand over the
reins to such a highly respected internal candidate as Neal Barclay.
I know Meridian will continue to perform strongly.

                                             MARK BINNS
                                             CHIEF EXECUTIVE

      7    Meridian Integrated Report 2017

Creating value
through sustainability.
A VIEW FROM OUR CHAIR AND CHIEF EXECUTIVE.

Sustainability is what Meridian is all about. That we're a sustainable business is
increasingly important to all our stakeholders, and offers significant benefits for
New Zealand and Australia. And we know that taking care—of the environment
and our people, communities, customers and shareholders—is what has led to
our financial success.

    For the past two years Meridian has been one                                         and solar supplying a third of global energy by 2040.14 The election
                                                                                         of President Trump in the United States and his adoption of fossil-
    of only three New Zealand companies listed
                                                                                         fuel-friendly policies are not expected to reverse this trend—
    on the Dow Jones Asia-Pacific Sustainability                                         we've already seen a decrease in the cost of wind generation in
    Index. This achievement recognises Meridian's                                        New Zealand to the point where it's cost-competitive with other
    sustainable business practices and how they                                          generation technologies.
    assist in generating long-term shareholder value.                                    In countries such as Australia, consumers are increasingly
                                                                                         appreciating the benefits of continuing government support for,
In FY17 we reinforced the importance of sustainability to our                            and lower costs to install, solar systems and increasingly batteries.
business by refreshing our sustainability framework, taking                              Solar is also growing strongly at utility scale. Lower costs, expected
inspiration from the UN Sustainable Development Goals to which                           higher electricity prices, and the Renewable Energy Certificates
the New Zealand Government (our majority shareholder) has                                that are issued for each megawatt hour of renewable generation
committed, along with 192 other countries13 including Australia.                         are expected to continue to encourage the development of
We have also adopted the International Integrated Reporting                              renewable sources of electricity generation in the next three
Council's Integrated Reporting Framework.                                                or four years. However, without long-term regulatory stability
This fresh approach to sustainability enables us to articulate                           it seems unlikely that the 2020 Australian Renewable Energy
our view that through creating value for others we create value                          Target will be achieved. While many countries are experiencing
for our shareholders. Sustainability isn't a philosophy that sits                        significant disruption to their electricity industries, each has
alongside our business strategy; it's an integral part of our                            unique economic and political challenges, making a one-size-
approach to business, and one of the keys to our success in                              fits-all approach to the future inappropriate.
our 18 years of existence.                                                               Meridian's contribution to affordable and clean energy includes
Our strategy focuses efforts on four key areas: maximise                                 supporting New Zealand customers who wish to adopt new
generation value, grow retail value, maintain open markets                               technology. We understand that those wanting to install solar
and develop new opportunities for growth. Our sustainability                             systems are often driven not only by pure economics but by the
framework reinforces for us the long-term results we're trying to                        opportunity to contribute to the continuing push for clean energy,
achieve in each of these areas, and the resources we depend on                           notwithstanding New Zealand's already significant generation
to achieve them. We expand on these linkages in the Generation,                          of renewable electricity.
Retail, Markets and Growth sections of this integrated report.                           Recognising that our commercial customers are part of this move,
                                                                                         we've identified users and networks where solar is a viable option
Contributing to climate change action                                                    and are already negotiating the installation of solar arrays at
As a company that generates all of our electricity from renewable                        customers' facilities. These would be owned by Meridian and, if
resources, we contribute meaningfully in New Zealand to two of                           successful, would provide a model for other customers with similar
the UN Sustainable Development Goals that are focused on climate                         usage profiles. Similarly, we're encouraging the use of electric
change and renewable energy: SDG13 Climate Action and SDG7                               vehicles by offering customers the sharpest tariffs in the country,
Affordable and Clean Energy.                                                             and with that helping to reduce New Zealand's carbon footprint.
At an international level, a combination of reducing wind and solar
energy costs, the global commitment to taking action on climate
change through the use of renewable energy resources, and
customer demand for this technology, is expected to see wind

13 un.org/sustainabledevelopment/blog/2015/09/historic-new-sustainable-development-agenda-unanimously-adopted-by-193-un-members/
14 New Energy Outlook 2017 by Bloomberg New Energy Finance.

                                                           Meridian Integrated Report 2017        8
STRATEGY

     We care about
     New Zealand's                                                               • GENERATION | PAGE 14
     future and                                                                    Protecting and maximising our generation
                                                                                   assets, wholesale position and access to water.
     contributing to                                                             • RETAIL | PAGE 20
     a better world.                                                               Growing retail value by making things easy for
                                                                                   our customers and optimising our operations.
                                                                                 • MARKETS | PAGE 26
                                                                                   Maintaining an open market in which we can
                                                                                   operate effectively.
                                                                                 • GROWTH | PAGE 30
                                                                                   Developing opportunities for earnings growth.

                                               VALUE
                                               TO US

                           • Sustainable shareholder returns
                           • Top-notch generation assets
                           • Engaged employees
                           • Strong brand and customer loyalty                                               RESOURCES
                           • Social licence to operate
                           • Access to 'fuel' (wind and water)
                           • Innovation and growth                                • Financial
                                                                                  • Assets and technology
                                                                                  • People and expertise
                                                                                  • Relationships and reputation
                                                                                  • Natural resources

VALUE
TO OTHERS

                                                                            UNITED NATIONS SUSTAINABLE
• Reliable and affordable electricity | SDG7                                DEVELOPMENT GOALS
• Renewable energy | SDG7 SDG13                                             SDG1 No Poverty                  SDG10 Reduced
• Reduction in New Zealand's carbon footprint | SDG13
                                                                                                                   Inequalities
                                                                            SDG2 Zero Hunger
                                                                                                             SDG11 Sustainable Cities
• New Zealand's economic prosperity                                         SDG3 Good Health                       and Communities
• Long-life assets                                                               and Well-Being
• Environmental stewardship                                                                                  SDG12 Responsible
                                                                            SDG4 Quality Education                 Consumption
• Respect for Māori in New Zealand                                                                                 and Production
• Prosperous communities
                                                                            SDG5 Gender Equality
• Satisfying, safe and fair employment                                      SDG6 Clean Water and             SDG13 Climate Action
                                                                                 Sanitation                  SDG14 Life below Water
                                                                            SDG7 Affordable and              SDG15 Life on Land
                                                                                 Clean Energy
                                                                                                             SDG16 Peace, Justice and
                                                                            SDG8 Decent Work and                   Strong Institutions
                                                                                 Economic Growth
                                                                                                             SDG17 Partnerships
                                                                            SDG9 Industry,                         for the Goals
                                                                                 Innovation and
                                                                                 Infrastructure

                                                    9      Meridian Integrated Report 2017
A view from
our Chair and
Chief Executive.

It was a dry year, so we called on our                                       All the supporting pieces count
agreement with Genesis Energy (Genesis)                                      The UN Sustainable Development Goals also provide a foundation
In FY17 New Zealand felt the impacts of the ever-changing climate            for Meridian's pursuit of leadership in areas where our efforts
and the challenges that can arise in a country that relies on hydro          may not of themselves 'shift the dial' at national or international
generation for 55% of its electricity production in an average year.         levels, but demonstrate our commitment to being a good corporate
The lack of rain in the Waitaki and Waiau catchments since the               citizen. This applies particularly to areas in which New Zealand's
beginning of February 2017 resulted in the driest February to June           performance needs to improve, such as health and safety, gender
period since records began 84 years ago. The year was a 'game                equality and environmental performance.
of two halves'. Up to January our profit was more than $20 million           Keeping these goals front of mind keeps us focused on managing
ahead of last year's result, but after that we had successive months         the resources that are key to our long-term success. You can
of lower profitability as generation was constrained. In June, we            read about our approach to and performance against these
called on our swaption with Genesis, which is our more expensive             goals throughout this report.
option for providing financial cover for our sales position (you can
read more about this in the Markets section of this report). This            Our largest customer
move validated our decision to renegotiate the swaption with                 Meridian's (and New Zealand's) largest electricity customer is
Genesis in 2016, despite criticism that we were supporting the               the New Zealand Aluminium Smelter.
continued running of the Huntly units, which operate on fossil fuels.
                                                                             While electricity pricing, given its impact on the smelter's costs,
While we're seeing the deployment of batteries in a number of                is always a point for debate, we believe the retention of the smelter
geographies to provide security of supply, the cost of providing             is the best outcome for Meridian, the electricity industry and
energy of a quantity and duration equivalent to what is available            New Zealand. So we were pleased to see that the key factors in
with the swaption is currently prohibitive. Given current                    the smelter's profitability on balance moved in its favour in FY17,
technologies and costs, no renewable energy electricity system               with international aluminium prices up 16%, the NZD/USD cross
can operate in New Zealand without a small amount of thermal                 rate marginally up 3%, and its relative position to Australian
generation to cover dry years, as this would expose New Zealand              smelters improving given the security of supply issues and price
consumers and the economy to significantly higher electricity                volatility being experienced by energy-intensive industries across
costs. We expect this to change as future demand-side                        the Tasman.
management tools and storage technologies evolve in the
coming decades.                                                              While we're an outside observer, we're confident of the smelter's
                                                                             future, and maintain a positive working relationship with its owner.
   Despite the challenges, New Zealand produced                              We look forward to the time when aluminium manufactured at Tīwai
   around 80% of its electricity from renewable                              Point enjoys a price premium for being 'green metal' because it is
                                                                             manufactured with such a high percentage of electricity supplied
   resources in FY17, with Meridian contributing                             from renewable sources.
   just under half that amount. This is a significant
   achievement compared to other electricity                                 New markets for growth
   systems around the world, and in sharp contrast                           Having successfully franchised the Powershop platform as
                                                                             'software as a service' to nPower in the United Kingdom, we
   to Australia, which is still reliant on fossil fuels                      separated out the software development business of Powershop
   for about 90% of its electricity generation.                              New Zealand and created a separate entity called Flux Federation
                                                                             (Flux), effective 1 July 2017. Powershop New Zealand (now solely
                                                                             an electricity retailer) will report to the General Manager of
                                                                             Meridian Retail.
                                                                             Flux is currently working on delivering gas retailing functionality
                                                                             to nPower, which will go live in early 2018. Its ability to deliver the
                                                                             Powershop platform to nPower has given us the confidence to
                                                                             investigate other potential international growth markets.

                                                 Meridian Integrated Report 2017     10
Almost 50% of our employees                                                                          Near-term outlook
are also shareholders                                                                                The weather pattern that led to the low inflow sequence in the
The first tranche of the Meridian-wide share scheme, MyShare,                                        second half of FY17 has showed signs of improvement, with
vested in FY17, and it was gratifying to see participating employees                                 July 2017 inflows 93% of average; however, our storage is still
enjoy a 90% return on their investment in the three years to June                                    low. At the time of this report's release, Lake Pūkaki storage
2017. For FY18 nearly 50% of our New Zealand permanent staff                                         was 71% of the historical average, and 46% of the storage held
are Meridian shareholders. We remain committed to helping                                            at the same time last year.
all employees to understand the importance of saving for their                                       We maintained the use of the swaption with Genesis through
retirement, whether through KiwiSaver, MyShare or otherwise.                                         July 2017, although more recently we have been able to cease
                                                                                                     calling volume under the contract. If spring inflows fall short of
The financial results                                                                                expectations, we may need to recommence the use of this option.
We're pleased to report another good financial result for Meridian,
achieved despite testing weather conditions, owing to the ability                                    On the regulatory front, we were disappointed to see the
of our people to manage our assets, technology, reputation and                                       Electricity Authority delay the transmission pricing review,
natural resources effectively and responsibly.                                                       albeit for understandable reasons. While it now seems likely
                                                                                                     that the review will be delayed well into the next financial year,
The team as a whole did an excellent job in delivering an EBITDAF 15                                 we remain supportive of its purpose, logic and goals.
result of $653 million, which is a slight improvement on last year.
This was reached through achieving a very good result in the first                                   As at the date of publishing this integrated report, the
half of the year and undertaking astute risk management, given                                       New Zealand general election is less than a month away.
the weather conditions, in the second six months of FY17.                                            While refinements can always be made to further improve,
                                                                                                     the market as a whole has worked well for the benefit of all
Net cash from operating activities was at a record level, up $18                                     New Zealanders in the past three years. Accordingly it is
million on last year. While customer revenue was down, so was                                        pleasing to see that there are no political proposals to
the amount paid for the electricity supplied, and this together                                      fundamentally change the market structure.
with tight control of costs delivered another satisfactory result.
                                                                                                          On behalf of the Board and the Executive Team,
The Board has declared a final ordinary dividend of 8.70 cents
per share, which takes the total ordinary dividend to 14.03 cents                                         we want to thank our shareholders for entrusting
per share, a rise of 4% for the year. Under the Dividend Policy this                                      us with their money, our customers for doing
represents 84% of free cash flow and a higher point in the range                                          business with us, all of our stakeholders for
than in previous years. As we have noted in the past, it is important
to maintain a conservative balance sheet, as it allows the company
                                                                                                          collaborating with us, and our staff for their
to ride the cyclical vagaries that renewables-only companies expect                                       dedication and loyalty to help Meridian create
owing to changes in weather patterns. This is well illustrated by                                         a sustainable future through renewable energy.
our ability to increase our dividend despite the past six months
of poor catchment inflows.
Similarly, the directors see no need to deviate from the capital
management programme—so after considering the company's
financial position, future trading prospects and alternative uses of
excess capital, the Board has declared a final special dividend of
2.44 cents per share, bringing the total amount distributed under
the five-year capital management programme to $312.5 million.
Meridian's share price performed strongly, ending the year up 10%.
This performance, combined with the dividends paid during the
year, generated a total shareholder return (TSR) of 17% for the year.

15 Earnings before interest, tax, depreciation, amortisation and changes in fair value of hedges and other significant items.

                                                                                   11       Meridian Integrated Report 2017
Meridian                                                                                           Fair price for electricity
                                                                                                   • Competitive pricing and support for an open

stakeholders.
                                                                                                     and efficient market
                                                                                                   • Support to customers in financial hardship
                                                                                                     above and beyond regulatory requirements
                                                                                                   See the Retail, Growth and Markets sections

                                                                                                                                         Want an easy customer experience
                                                                                                                                         • Invest in delivering outstanding
                                                                                                                                           customer experience
                                                                                                                                         See the Retail section
A fair and robust process for the tendering
and selection of suppliers
• Maintain a policy, specific rules and detailed
  guidelines for tendering, selecting and
  managing suppliers and contractors
See our Code of Conduct on our website                                  We care about
                                                                        New Zealand's                                                    CUSTOMERS
                                                                        future and
                                                                        contributing to
                                                                        a better world.
   SUPPLIERS/
  CONTRACTORS

                                                    Important issues for all stakeholders.

                                  WANT MERIDIAN TO BE A GOOD                             GOOD COMMUNICATION AND
                                  CORPORATE CITIZEN—AN ETHICAL                           TRANSPARENCY
                                  AND FAIR COMPANY THAT CARES                            • Commitment to annual reporting,
                                  ABOUT NEW ZEALANDERS AND IS                              market releases, media releases,
                                  WELL-MANAGED                                             operational reports that provide
                                  • 100% renewable energy company                          transparency and latest company
                                  • Environmentally responsible                            information
                                  • Adhere to a strong Code of Conduct                   See this report and our website
                                  • Operate our business responsibly
                                  • Listed on the Dow Jones Asia-Pacific
                                    Sustainability Index
                                  • Strong governance structure                          MERIDIAN'S CONTRIBUTION TO
                                    and processes                                        CLIMATE CHANGE AND PROTECTING
                                                                                         THE ENVIRONMENT
                                  • People strategy
                                  • Sponsorships and local community                     • Commitment to 100% renewable energy
                                    funds                                                  generation
                                  • Good relationships with iwi                          • Reduction target for our corporate
                                                                                           emissions
                                  • Provide additional support for
                                    vulnerable customers                                 • Support transition to electric vehicles
                                                                                         • Biodiversity projects related to our assets
                                  See this report and the Corporate Governance
                                  Statement on our website                                 and local communities
                                                                                         See this report

                                                                                                                                                            ASSET
                                                                                                                                                         COMMUNITIES
   EMPLOYEES

Growth and career development                                              Trust that our assets are                        Want Meridian to invest in prosperity
opportunities, fair pay, a good culture                                    safe for their communities                       of their communities—jobs, facilities
and a safe working environment                                             • Work closely with local                        and people
• Care about what matters to Meridian                                        communities from the                           • Contribute to asset communities as
  staff through addressing issues and                                        time of consent to address                       a local employer, through our staff
  working to improve our business                                            concerns when it comes                           as community members and through
See the Generation and Retail sections                                       to building new assets                           our community fund model 'Power
                                                                           See the Generation section                         Up' (in the past 10 years Meridian
                                                                                                                              has provided $6.4 million to around
                                                                                                                              850 community-led projects)
                                                                                                                            See the Generation section

                                                         Meridian Integrated Report 2017         12
Value long-term relationships and work
                                     to long timelines (intergenerational)
                                     • Have engaged with iwi for many years
                                     • Work on relationships and agreements                            Want to foster understanding of Māori perspectives
                                       that are more than transactional                                for their people and want their people to prosper
  NGĀI TAHU                          • Show we understand and respect the
                                                                                                       • Respect and value the role of Māori in Aotearoa—work
AND OTHER IWI                          importance of Māori to New Zealand
                                                                                                         closely with Ngāi Tahu on topics of mutual interest and
                                     See the Generation section                                          ensure their interests are reflected in management and
                                                                                                         decision-making
                                                                                                       • Delivered a Māori language app to build Meridian staff
                                                                                                         knowledge of Māori culture and protocols with the help
                                                                                                         of Ngāi Tahu
                                                                                                       See the Generation section
                               Deep cultural interest in the environment,
                               ecology and cultural elements of the
                               New Zealand landscape
                               • Work with Ngāi Tahu to recognise the kaupapa
                                 of Ki Uta Ki Tai (from the mountains to the sea)
                               See the Generation section

                                                                                                                  We know that strong
                                                                                                                  stakeholder relationships
 Rights to and interests in fresh water                                                                           are key to Meridian's success,
 and water quality
 • Manage our own impacts and contribute
                                                                                                                  and affect our ability to create
   to the debate when it affects our ability                                                                      value. We are committed to
   to operate our hydro power stations
 • Work with Ngāi Tahu to shape a joint
                                                                                                                  understanding their interests
   project to recognise iwi cultural values                                                                       and concerns, responding
   in the Waitaki catchment                                                                                       accordingly, and providing
 See the Generation section
                                                                                                                  honest and transparent
                                                                                                                  communication.

                                                                              CENTRAL
                                                                            GOVERNMENT/
                                                                             REGULATORS

                                                                                                             Support for the openness and
                                                                                                             efficiency of the New Zealand
                                                                                                             and Australian markets
        GENERAL
       COMMUNITY/                                                                                            • Support regulators in their
         PUBLIC                                                                                                 efforts to ensure open and
                                                                                                                efficient markets
                                                                                                             See the Markets and Growth sections

                                                              ELECTRICITY
                                                                SECTOR
                                                                                               Security of supply
                                                                                               • Support regulators in their efforts to create efficient
                                                                                                 markets that deliver security of supply
                                                                                               • Maintain our portfolio of generation options with a
                                                                                                 disciplined and appropriate expenditure of capital
                                                                                               • Focus on process safety to ensure continued
                                                                                                 operation of plant
                                                                                               See the Markets, Growth and Generation sections

                                     Dividends
                                     • Generate solid financial
                                       returns for our shareholders
                                     See the Value created for our
                                     shareholders section

                                                                                                                LOCAL
   INVESTORS AND                                                                                             GOVERNMENT
CENTRAL GOVERNMENT
    AS THE MAJOR                              Commercial rationale for use of capital
 SHAREHOLDER (51%)
                                              • Maintain our portfolio of generation
                                                options with a disciplined and appropriate
                                                expenditure of capital
                                              See the Growth section
                                                                                                                      Long-term planning and environmental
                                                                                                                      management
                                                                                                                      • Long-term consents and operational
 Generating long-term value, and increasingly                                                                           management plans
 associate long-term value with sustainability                                                                        • Environmental compliance with consents
 • Incorporate sustainability, stakeholder views,                                                                     See the Generation section
   ethical behaviour and integrated thinking principles
   in our business
 See the View from our Chair and Chief Executive and
 The role of governance in creating value sections

                                                                       13      Meridian Integrated Report 2017
Generation.

RESPON-
SIBLE                                                TEWERA KING, NGĀI TAHU, UPOKORŪNANGA
                                                     AROWHENUA AND WAIHAO
                                                     Through working in a collaborative manner
                                                     with Meridian we are trying to fulfil the
                                                     potential in regards to the Waitaki and our
                                                     lakes that make up so much of our identity
                                                     as Mana Whenua and a Treaty partner.

              Meridian Integrated Report 2017   14
POWER-
FUL

                 STRATEGIC THEME
                 Protecting and maximising our generation
                 assets, wholesale position and access to
                 water (we generate 90% of our electricity
                 from hydro power stations).

  15   Meridian Integrated Report 2017
Generation.

Renewable energy is the right decision
for our climate and our shareholders
As New Zealand's largest renewable energy generator, producing
around 30% of New Zealand's electricity, Meridian played a
significant role in the country generating over 80% of its electricity
from renewable resources in FY17. This high percentage, together
with the fact that New Zealand's renewable generation options are
cost-competitive with coal and gas, creates a renewable energy
advantage for New Zealand.
Meridian's commitment to generating solely from renewable
resources is not only a commercially sound strategy that delivers
value for shareholders; it contributes to a better future for our
country and helps us to support the urgent need to combat climate
change (SDG13). We're also achieving success in Australia, where
our commitment to renewable energy and a more sustainable
future is proving increasingly attractive to consumers in an
environment of uncertainty about the government's path to
cleaner energy.
In the past few years we've chosen to not build any new power
stations (see the Growth section), instead allocating much of our
financial and human resources to maximising the efficiency of
our hydro and wind assets and maintaining them for the long term.
To support this, our approach is to ensure that we have the right
people and expertise to look after our power station infrastructure.
We're also working closely with other water users, communities,
Ngāi Tahu and local authorities that have an interest in the water
on which we rely for around 90% of our electricity generation.
We appreciate that strong relationships are crucial to maintaining
our access to water, and are an essential part of being a good
corporate citizen and neighbour in our hydro and wind generation
communities.

Strategic maintenance ensures long-life,
high-quality renewable energy assets                                                STRENGTH OF OUR ASSET MAINTENANCE
We see our role in operating some of New Zealand's iconic                           We conduct an independent benchmarking exercise of our hydro
renewable energy assets as a privilege—and are committed to                         portfolio assets every three years, providing a comparison to
ensuring that these assets both contribute to New Zealand's                         an international database of hydro generators of a similar size
electricity supply and provide a firm foundation for generating                     and age.
financial returns for shareholders.                                                 In the 2016 report our hydro assets were top-quartile performers
                                                                                    for 'cost vs results achieved' (Availability, Forced Outage rate
This commitment is underpinned by a rolling 20-year asset
                                                                                    and Energy Output being key performance metrics). In addition
management plan for our hydro assets, which guides us in                            the Benmore, Manapōuri and Ōhau B and C power stations were
maintaining, repairing and future-proofing our dam infrastructure                   recognised as 'Leading Performers' within their peer groups.
and operations. The plan includes a consideration of the risk of
earthquakes, and our analysis that major flood events are likely                    Plant availability is a measure of the amount of time a power
to be more frequent in the future due to climate change. Our                        station is available to generate power, not including the amount
                                                                                    of time the assets have been taken out for planned maintenance
approach to wind asset maintenance is a combination of
                                                                                    activities.
our own expertise and contracts with wind turbine suppliers.
                                                                                    %                             FY13     FY14   FY15   FY16    FY17
During FY17 our key areas for investment were the Waitaki                           Wind AU*                      97.5     89.3   95.5    91.0   92.6
station refurbishment programme and the Manapōuri ventilation
                                                                                    Wind NZ                       95.4     95.1   92.8   88.9    85.4
replacement project. We also began refitting and repairing the
                                                                                    Hydro                         89.1     90.7   88.4   93.4     91.3
bearings and generators at our oldest wind farm, Te Āpiti in
Manawatū, and refitted and upgraded the turbine blades at                           * FY13 and FY14 data is for Mt Millar only.
Te Uku wind farm near Raglan, a project that will deliver a
2% increase in annual production from this wind farm.

                                                  Meridian Integrated Report 2017        16
Technology brings new challenges
GENERATION STAFF APPROACHING RETIREMENT AGE*                                        The control of our generation assets has become increasingly
                                                                                    automated—bringing with it all the benefits of greater efficiency
  5 YEARS                                                                           and accuracy, but also a requirement to manage the risks to our
                    10 YEARS
  10%                   23%                                                         everyday operations.
                                                                                    During FY17 we received a stark reminder of the need for constant
                                                                                    vigilance: a minor maintenance repair triggered a series of events
Meridian's apprenticeship and graduate programmes—developed                         in our automated systems that put Manapōuri power station into
to address the impacts of senior technical staff potentially retiring               'ramp-down' mode—causing a steep decline in South Island
in the next five to 10 years—are proving successful in attracting                   frequency. Fortunately the error was identified and remedied
new talent to the generation team. At any one time, six or seven                    within seconds, as it could have led to power cuts in parts of
apprentices and six graduates work with us on a fixed-term basis,                   the South Island.
and in the past year we've appointed two apprentices and two
graduates to permanent roles.                                                       We immediately conducted an internal and external review that
                                                                                    looked specifically at the potential failures arising from our
The challenge of ensuring technical expertise and diversity is
shared throughout the industry; programmes like these help us                       generation control system and processes, and helped us to identify
to play our part in growing a youthful and diverse workforce.                       and prioritise ways to prevent incidents like this happening again.
                                                                                    The review also scrutinised our cross-business safety processes
DIVERSITY BY AGE (HEADCOUNT)                                                        and how we encourage an open culture and collaboration among
70                                                                                  all Meridian teams.
60                                                                                  Growing and maintaining
50                                                                                  expertise is a long game
40                                                                                  The role of technology—and how we manage, maintain and
30                                                                                  upgrade it—is just one challenge for the generation side of our
20
                                                                                    business: we also need significant and varied expertise to maintain
                                                                                    and operate our hydro and wind assets. We understand that while
 10
                                                                                    we have a highly experienced and qualified team of experts with us
 0                                                                                  today, we need to manage the risk of losing their extensive
Generation.

                                                                                     HEALTH AND SAFETY PERFORMANCE
A strong culture is key to keeping us safe                                           In FY17 94.1% of staff who responded to the engagement survey
                                                                                     agreed with the statement "This organisation is committed to
Delivering effective asset management depends on having engaged
                                                                                     the health and safety of its people", providing a pleasing indicator
employees and a safety culture that extends beyond our legal and                     of our dedication to an organisation-wide culture of safety. In
moral obligations.                                                                   addition, 92.3% of respondents agreed with the statement
We operate a formal health and safety structure that includes                        "The person I report to takes health and safety seriously", which
site-specific health and safety committees in which all staff in the                 was a strong endorsement of our focus on this topic throughout
Group, including the contractors who work on our sites, are                          the Group.
represented. To create a culture of safety, we also use training                     In FY17 we had no significant harm injuries and reduced our
programmes to raise health and safety awareness and encourage                        overall workplace injury statistics. Injury prevention initiatives
consistent behaviour and attitudes towards safety at work.                           included Meridian's continuing involvement in the industry safety
                                                                                     group StayLive, a robust review of all areas where people work at
During the year we introduced an updated Drug & Alcohol Policy for                   heights, the establishment of more robust engineering controls
the Group that focused on our people's fitness to work (excluding                    to reduce the risk of personal injury, and the inclusion of safety
Powershop NZ and Flux Federation, which are both reviewing their                     culture thinking in other training and development programmes.
policies in FY18). As our generation staff had been operating under
the policy for a number of years, our goal was to get the rest of                    TOTAL RECORDABLE INJURY FREQUENCY RATE (TRIFR*)
the business aligned. The policy, which involves random drug                         4.0

                                                                                                                                                                          3.61
and alcohol testing, came into effect on 1 July 2017 and applies
to all our people, not just staff and contractors working at

                                                                                                                                                     3.11
                                                                                                        2.93

                                                                                                                                2.68
                                                                                     3.0
generation sites.

Involvement in regional New Zealand benefits                                                                   1.99

                                                                                                                                                            1.86
                                                                                     2.0

                                                                                                                                              1.67
                                                                                                 1.55

                                                                                                                                       1.52
both local economies and our business
                                                                                                                         1.18

                                                                                                                                                                                 0.73
Our employees value the support we provide to the communities                        1.0
of which they are a part.

                                                                                                                                                                   0.19
We contribute to the communities located close to our wind                           0.0
                                                                                                    FY14                   FY15                 FY16                  FY17
and hydro operations in our role as a local employer, through
encouraging our staff to support and take part in local initiatives,                       Meridian                   Meridian onsite                Meridian onsite (employees
                                                                                           employees**                contractors                    and contractors combined)
and in New Zealand through our investment in the 'Power Up'
community fund. In FY17 we celebrated a decade of funding,                           * TRIFR is calculated per 200,000 hours and includes all lost time, medical treatment
                                                                                       and restricted work injuries. While we have incident numbers for Powershop
and a contribution of almost $6.4 million to around 850                                New Zealand, Powershop Australia and offsite contractors, the TRIFR cannot be
community-led projects.                                                                calculated as the number of hours worked for those periods has not been recorded.
                                                                                     ** Includes Meridian Australia generation staff.
During FY17 we re-established our Christchurch office in the central
business district after five years in temporary premises post the
Canterbury earthquakes. This, and moving our Twizel office into the
town centre at the end of FY16, demonstrates our commitment to
                                                                                     LOCAL VOLUNTEERING
providing safe, modern workplaces for our staff, and to recognising
and supporting the communities that help our business to thrive.                     We encourage and enable our teams to participate in vital
                                                                                     community services such as the Fire Service and as St John first
In addition to the operational staff who need to be located near                     responders. In February 2017 the Governor-General, the Rt Hon
our assets, we've grown our Twizel workforce by creating four                        Dame Patsy Reddy, awarded Meridian the 'St John Priory Vote of
new customer call centre roles, and our Powershop call centre is                     Thanks' for the exceptional contribution that our Twizel people
located in Masterton, with approximately 100 people servicing                        had made to St John.
New Zealand and Australian customers. Locating call centre staff
in regional centres has allowed us to offer employment in areas
that often struggle to create jobs.
                                                                                     COMMUNITY FUNDS
Strong relationships support
                                                                                     Through the 'Power Up' community fund, communities close to
our ability to create value                                                          our wind and hydro operations have been able to: support the
Community initiatives like these reflect our determination to be                     restoration of habitat for the Haast tokoeka kiwi (New Zealand's
a responsible, respectful business and a good neighbour, as we                       rarest kiwi) on Rona Island in Lake Manapōuri; develop an
periodically need to seek resource consent or re-consent for                         ambulance bay and helipad at Twizel Medical Centre; and restore
activities that are key to our hydro and wind operations.                            waterways in Mākara near Wellington with riparian planting.

We also focus on understanding the values and motives of, and                        'Power Up', which Meridian offers over and above its consenting
building strong relationships with, local communities, iwi, farmers,                 obligations, provides funding for initiatives chosen by local
the Department of Conservation, local government and other groups                    communities, who work in long-term partnerships with nominated
who have an interest in the recreational, environmental and cultural                 Meridian staff. Representatives decide which projects will be
                                                                                     funded according to agreed criteria that support their
value of the canals, lakes, rivers and wind farm sites on which we rely.
                                                                                     communities' sustainable development programmes.

                                                   Meridian Integrated Report 2017          18
We respect and value the role of waterways and landscapes in
    NGĀI TAHU                                                                                      communities' lives, and know that the stronger our relationships,
                                                                                                   the greater the likelihood that we will get the best from our hydro
    Meridian has a unique and special relationship with Ngāi Tahu.
                                                                                                   and wind operations in generating renewable energy for New Zealand.
    We recognise their mana whenua (as having authority over the
    land), particularly in relation to our hydro schemes in the Ngāi                               For a full review of our key relationships and their interests,
    Tahu takiwā. Together we work to recognise and respond to the                                  see our diagram of Meridian stakeholders on page 12.
    kaupapa of Ki Uta Ki Tai (from the mountains to the sea).
    Given Ngāi Tahu's intergenerational focus, we're committed to
                                                                                                   Looking after life on land (SDG15) is our
    maintaining a long-term relationship with Te Rūnanga o Ngāi Tahu                               responsibility, and essential to maintaining
    (Ngāi Tahu's governing body) and work closely with local rūnanga                               our access to water
    (Arowhenua, Awarua, Hokonui, Moeraki, Ōraka Aparima, Waihao
    and Waihōpai) as partners in the Waitaki and Waiau catchments.                                 Meridian's stakeholders require an assurance that we take our
                                                                                                   guardianship as a generator seriously and do our best to manage
    Ngāi Tahu's interests span government, private and community                                   the impacts of hydro generation on the environment.
    sector activities with a view to enhancing the quality of life and
    preserving the culture and environment of their people. Their                                  In FY17 three independent reports highlighted the issue of water
    influence in local governance and decision-making around natural                               quality in New Zealand,16 sparking robust public debate and
    resources is strengthening, so a deep understanding of their                                   concern about the environmental health of New Zealand's rivers
    values and perspectives is important for our business.                                         in terms of recreational use (swimming, fishing, boating and
    During FY17 Meridian and Ngāi Tahu collaborated on a joint project                             rowing), domestic water supply, the increasing nutrient load
    that acknowledges iwi cultural values in the Waitaki catchment.                                from agricultural production and the impacts on biodiversity.
    Meridian also provided its own staff with a Māori language app,                                Meridian is also interested in the impacts of agriculture on water
    which helps them to pronounce words and waiata and build their                                 quality, especially the potential algal growth and weeds that
    knowledge of Māori culture and protocols. Two staff members
                                                                                                   need to be filtered from the water before passing through our
    attended Ngāi Tahu's Aoraki Bound hikoi, a unique programme
    that blends physical and cultural components to deliver a once-
                                                                                                   hydroelectricity turbines.
    in-a-lifetime personal development experience.                                                 It's important to ensure that impacts on water quality don't lead to
                                                                                                   a reduction in New Zealand's ability to generate electricity through
                                                                                                   renewable resources. As a significant user of water we manage our
                                                                                                   own impacts, and contribute to the debate as and when it affects
    HYDRO ELECTRICITY INFRASTRUCTURE                                                               our ability to operate our hydro power stations.
    We operate two hydro generation schemes, in the Waitaki and                                    Hydro generation doesn't consume water as such or alter its
    Waiau catchments. In Waitaki, over a period of more than 40                                    quality. However, it does change river systems through diverting
    years, three natural lakes (Tekapo, Pūkaki and Ōhau) have been                                 water, creating lakes and canals and altering the timing and
    dammed and their flow diverted into canals. Below the lowest
                                                                                                   volume of river flows, and our infrastructure can affect the
    canal there are three dams, with power stations built on the
                                                                                                   ability of native fish to move through the catchments.
    former riverbed that created artificial lakes at Benmore, Aviemore
    and Waitaki. All flows in the Waitaki catchment are released into                              The key biodiversity impacts of these schemes are on eels
    the Waitaki River below the Waitaki dam.                                                       (tuna) and braided river habitats. Impacts are mostly managed
    The Waiau catchment takes the water that flows into Lakes                                      through projects funded by Meridian, that were designed in
    Te Ānau and Manapōuri and passes it through Manapōuri power                                    collaboration with local authorities and other interested parties
    station, which sits within a designated World Heritage Site,                                   when the consents were originally granted. These projects are
    and discharges it into Doubtful Sound, a marine environment.                                   designed to preserve environmental biodiversity in areas affected
                                                                                                   by our hydro generation operations and include eel 'trap and
                                                                                                   transfer', Project River Recovery (which is restoring braided
                                                                                                   river habitats in the Waitaki catchment in association with the
    ENVIRONMENTAL COMPLIANCE                                                                       Department of Conservation) and the Waiau Fisheries and
                                                                                                   Wildlife Habitat Enhancement Trust.
    Local government bodies exercise discretion when they apply
    regulatory frameworks to our operations (such as the Resource                                  We also undertake environmental projects that are additional to
    Management Act 1991) through their role in granting and enforcing                              those required in our resource consents. For example, in FY17 we
    consents. We work closely with local and regional councils during                              added 110 hectares to the 40 hectares of red tussock at White Hill
    consenting processes, but also through making submissions on                                   wind farm that we were required to place under a QEII covenant.
    local planning rules, through participating in working groups and                              Our work in providing fencing and predator-reduction to protect
    committees, and in reporting on our compliance with resource
                                                                                                   the habitat of New Zealand's native falcon was seen as the best
    consent conditions. In FY17 there were 10 minor breaches of our
    resource consent conditions, with none resulting in any fines or
                                                                                                   use of this land.
    actions taken against us.                                                                      Today the biodiversity values at Lakes Te Ānau and Manapōuri
                                                                                                   are very similar to those that existed previously. In the Waitaki we
                                                                                                   work to mitigate the adverse impacts of hydro scheme construction
                                                                                                   and operation. We also have agreements, both voluntary and
                                                                                                   compulsory, with various groups that dictate flow regimes, for
                                                                                                   recreational and environmental benefits.

16 New Zealand's fresh waters: Values, state, trends and human impacts: Office of the Prime Minister's Chief Science Advisor by Professor Sir Peter Gluckman.
   Environmental pressures rising in New Zealand by OECD.
   Our fresh water 2017: Ministry for the Environment, New Zealand.

                                                                                 19        Meridian Integrated Report 2017
Retail.

HELP-
FUL                                              KIMA LIAO, BUSINESS DEVELOPMENT
                                                 SPECIALIST, RETAIL
                                                 Helping our customers to get the best deal always
                                                 makes me feel good, whether I'm answering
                                                 questions about their bills, helping them out of
                                                 tough financial spots or setting them up on our
                                                 new electric vehicle pricing structure.
                                                 It's great working in Auckland. Our office is super
                                                 energy efficient, and I love how we're really
                                                 authentic about the environment. Working for
                                                 a company that generates its energy from 100%
                                                 renewable resources means a lot to me, and
                                                 I know it's important to a lot of my team, and
                                                 to our customers.

          Meridian Integrated Report 2017   20
SUSTAIN-
ABLE
  STRATEGIC THEME
  Growing retail value by making
  things easy for our customers
  and optimising our operations.

        21   Meridian Integrated Report 2017
Retail.

Supporting a renewable energy
company is important to our customers
We all want to be able to live comfortable and connected lives,
with access to reliable, affordable and clean energy, and these
same elements are important globally (SDG7). New Zealanders
have the added benefit of knowing that over 80% of our country's
electricity comes from renewable resources such as water,
geothermal and wind.
Customer research tells us that Meridian customers value knowing
that they are supporting a 100% renewable energy generator and
that we care deeply about the environment and the people of
New Zealand. In Australia—a country highly dependent on
coal—our Powershop customers also appreciate our sustainable
approach; Powershop is the only electricity retailer to be certified
carbon neutral by the Australian Government, and Greenpeace
has ranked us the greenest power company in Australia for two
consecutive years.

Customers want good service, an easy
experience, a fair price and a great company                                        BRAND EFFECTIVENESS
Success in electricity retailing isn't always about growing customer                In New Zealand we retail through two brands—Meridian and
numbers. As discussed further in the Markets section, the optimum                   Powershop—and in Australia we retail through the Powershop
balance of customer load to generation capacity can shift with                      brand. We measure the effectiveness of our brands in a number
time, but the need for us to deliver value from our retail business                 of ways to allow us to track how we're doing as a business.
remains. We're a small retailer relative to our size as a generator,
                                                                                    In June 2017 Meridian's residential customer commitment score
primarily because of our commitments to our key customer, the                       was 26%,17 largely driven by customers strongly associating
New Zealand Aluminium Smelter (NZAS).                                               us with being a "straight up" and "proven" provider, as well as
Having a strong brand and offering great customer service provides                  "committed to protecting the environment" and "supporting
us with the flexibility to grow retail customers when market                        the community".
conditions permit—and we also have an opportunity to achieve                        Both Powershop New Zealand and Powershop Australia measure
modest growth as a result of recent contracts with other                            their relationships with their customers using NPS18 (net-
generators, where we've effectively bought 500–1,000GWh of                          promoter-score). For June 2017, Powershop New Zealand's NPS
electricity that we can contract to customers if we wish to. In                     was 54.6 and Powershop Australia's was 47.9—these are both
addition, we aim to continue growing our customer base in                           very high scores. The industry NPS benchmark is 14.9119—which
Australia, provided we can source adequate wholesale cover                          tells us that our Powershop brands have highly satisfied and
(see the Growth section).                                                           engaged customers.
                                                                                    17 Calculated from a survey undertaken by Clarity Research asking customers
Above all else, customers want electricity at a fair price and                         using a 0–10 scale "Imagine you don't have an electricity provider, and were
from a retailer that makes managing electricity easy. We invest                        deciding which one to use… how likely would you be to choose Meridian?".
                                                                                       A 9–10 response classifies customers as 'Committed'.
in delivering a great customer experience—friendly and                              18 Calculated from a survey asking customers using a 0–10 scale "How likely is it
knowledgeable New Zealand-based staff, accurate billing                                that you would recommend Meridian/Powershop to a friend or colleague?" and
                                                                                       then subtracting the percentage of detractors from the percentage of promoters.
and easy-to-use online tools—at a competitive price.                                   A positive value indicates that more customers are promoters versus detractors
                                                                                       (and vice versa).
Investing in people delivers                                                        19 Perceptive Group Limited; New Zealand NPS Industry Benchmarks 2017 Report.

a better customer experience
Staff costs are a significant proportion of the retail business's
operational expenditure, reflecting the fact that people are at
the heart of delivering a better customer experience.
Our customers expect our staff to be knowledgeable about
Meridian, Powershop, the electricity market, energy efficiency
and new technologies. To ensure that we can respond quickly
and accurately to their questions, we provide training for all our
call centre, sales and account management staff. Our call centre
training provides staff with the tools to manage calls and increase
the number of customers who join Meridian through our phone
and email channels.

                                                  Meridian Integrated Report 2017        22