JLT SPECIALTY THE AUTOMOTIVE INDUSTRY A SECTOR AT RISK - The Future of Driving - Commercial Risk
Page content transcription
If your browser does not render page correctly, please read the page content below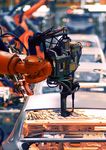 www.jltspecialty.com   1

THE WEAKEST LINKS

The scale of the supply chain threat to the
international automotive sector is immense as
proven by a number of high-profile events in recent
times. It seems that the industry itself has created
a global production and distribution structure that
is remarkably vulnerable. Global insurance broker,
JLT Specialty (JLT) has invested considerable time
and effort into identifying the core risks facing this
sector and how they could more effectively be
mitigated and transferred. JLT teamed up with
Commercial Risk Europe to host a roundtable
discussion with leading risk managers from the
automotive sector to identify the key issues.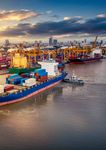 2    JLT SPECIALTY THE AUTOMOTIVE INDUSTRY: A SECTOR AT RISK

               SUPPLY CHAIN RISK

Global Disruption Events                             The automotive industry was the most disrupted sector in 2017 as the
Impacting Automotive Industry                        number of disruption events leapt by 30% from just over 1,300 events in
                                                     2016 to nearly 1,700 events in 2017, according to recent analysis carried out
                    1,700                            by JLT and Resilinc, a supply chain analytics and resiliency company.

                                                     The core problem is that the global automotive sector is dependent upon a
                                                     highly complex and global supply chain system that is relied upon to deliver
                                                     thousands of parts per vehicle. Disruption to the delivery of just one obscure
    1,300
                                                     element of these parts has the potential to halt entire production lines and
                                                     sometimes across the entire sector as in some cases all motor manufacturers
                                                     are reliant on one core supplier or even single plant.

                                                     The broker points out that, based on the research carried out by Resilinc, it is
                                                     clear that measures to create transparency often focus predominantly on Tier
                                                     1 suppliers and even then many unknowns remain.

                                                     Resilinc's analysis found that some 75% of companies surveyed have no
                                                     visibility into Tier 2 and beyond, a serious cause for concern, given that
                                                     sub-tier suppliers are at just as much risk, if not perhaps even more so. This
                                                     matters because disruption risks must not only be identified but evaluated in
                                                     terms of importance before they can be effectively mitigated.

                                                     As Matthew Mills, Director, Supply Chain Solutions, Resilinc explains:
                                                     "Auto manufacturers need to understand exposure from a part and
                                                     a whole product perspective, and harden their supply chain to those
                                                     risks accordingly. Pro-actively monitoring supply chain events and then
                                                     linking those events to manufacturing sites will help prioritise risk and
                                                     enable contingency plans to be developed, such as building inventory or
    2016              2017
                                                     identifying alternative sources of supply. This then needs to be replicated
Source: Resilinc                                     along the supply chain."

                                                     So, what about insurance? Is this a risk that can also be cost-effectively
                                                     transferred or is it just too complex and difficult to identify and quantify?

                                                     The JLT analysis found that, perhaps not surprisingly, about half of all
                                                     organisations are not insured against supply chain risk at all. The bottom line
                                                     is that covering every risk, everywhere, is just not practical and prioritising
                                                     what to cover can be "immensely challenging" concludes the broker.

                                                     But that does not mean that insurance is irrelevant in this area and should not
                                                     be looked at carefully. Companies in the auto sector do have existing cover
                                                     for elements of their supply chain risk and bespoke solutions are available.
                                                     JLT argues that given the huge scale of exposure that the industry faces it
                                                     is more important than ever to seek policies that cover the most business
                                                     critical areas and, at the same time, avoid duplications and gaps.

                                                     This is why JLT has partnered with Resilinc as it enables the broker to add
                                                     cutting edge supply chain analytics into its insurance solution.
www.jltspecialty.com   3

Matthew Grimwade, Head of Automotive, JLT Specialty
"It's all about quality data: greater transparency along the
supply chain can help set auto businesses apart from their
rivals. The broader and deeper that knowledge, the better
auto manufacturers can mitigate risk and be agile in their
response to events - and the more favourably they will be
viewed by insurers."

All of this leads to the inevitable conclusion that all parties
in the chain – risk managers, brokers, insurers and support
professionals – need to work together more closely to more
effectively identify, measure, mitigate, manage and transfer
this risk.
4   JLT SPECIALTY THE AUTOMOTIVE INDUSTRY: A SECTOR AT RISK

                THE NATURE OF THE RISK:
                WHY SO VULNERABLE?
The first and most obvious question to ask the risk managers at the roundtable: Why does this sector
appear to be so vulnerable to supply chain disruption and failure compared with other sectors?

Klaus Braukmann, Managing Director, Conti                           TIMES HAVE CHANGED
Versicherungsdienst, the insurance management arm of
                                                                    Modern vehicles are much more complicated than they were
Continental, of the leading German automotive manufacturing
                                                                    just 20 years ago and, as well as the rise of JIT production,
company said that it is all about the scale and complexity of
                                                                    there has, of course, also been the rise of the truly global
the business.
                                                                    economy and dissemination of supply to all four corners of the
"We have five divisions, of which these are three automotive        globe. All this has happened remarkably quickly and poses
and electronics divisions involving a network of some 17,000        big challenges for logistics, risk and insurance management
suppliers that provide about 140 billion components a year.         community in this sector, pointed out Mr Braukmann.
This says it all really. We are extremely linked in to each other
                                                                    "For certain industries such as the auto sector, I think you
in the auto industry and because of the rise of just in time
                                                                    can clearly argue that the challenge has intensified in the
(JIT) and just in frequency (JIF) production any interruption in
                                                                    last 10 years. There was a recent case in Switzerland where
the supply chain is a real problem and can of course impact
                                                                    the manufacturer of brake systems for all Tier 1 suppliers
the balance sheet," explained Mr Braukmann.
                                                                    worldwide was flooded and under four metres of water.
                                                                    Divers had to retrieve the machinery to rebuild it because
                                                                    it was so rare. The same thing happened in May this year
                                                                    when an explosion and fire disrupted production at a critical
                                                                    supplier of magnesium die-cast vehicle components to Ford,
                                                                    GM, Fiat, BMW and Mercedes in the US," he said.

                                                                    Pia Weiss, Head Corporate Insurance Management, at ABB,
                                                                    the Swedish-Swiss multinational corporation that operates
                                                                    mainly in robotics, power and heavy electrical equipment,
                                                                    stressed the significance of the fundamental way in which
                                                                    all supply chains are managed nowadays, not just in the
                                                                    auto sector.
                                                                    "It has to be recognised that there has been a major change
                                                                    in the way that supply chains are organised over the last 20
                                                                    years. Whereas historically a company would have relied
                                                                    upon only one supplier or two maximum, now there are
                                                                    multiple levels of suppliers down to the second, third and
                                                                    fourth tier. At the same time, the supply chain has globalised
                                                                    which obviously adds further vulnerabilities," she pointed out.
www.jltspecialty.com   5

UNKNOWN SUB-SUPPLIERS                                              COST-BASED DECISIONS
Michael Seidl, Insurance Manager at Dräxlmaier Group,              Mr Seidl also pointed out that cost is a big factor in the
the German automotive component supplier, said that the            process. Companies in the auto sector run a lean production
availability of information about suppliers and their suppliers    and distribution systems because the global market is so
is clearly a big challenge when trying to actually identify and    competitive and margins are always under pressure.
measure the supply chain risk.                                     This forces companies to make cost-based decisions that carry
"Our perception is that 60-70% of sub suppliers (a supplier        inherent risks.
who provides goods or services to another supplier) are            "Another point to make is that sometimes the risk is higher
required by the customer and there is no chance that they          than you would like because of the need for cost efficiencies.
will be named by the OEM (Original Equipment                       Your company may well decide to locate its key factory in
Manufacturer). My eye-opener was the fire at the Evonik            an emerging country that seems to very stable at the time,
plant in Germany back in March 2012. Nobody realised it            but, over time becomes pretty unstable with civil unrest and
was going to lead to a serious problem for the auto sector         probably high natural catastrophe exposure too. Clearly this
worldwide because nobody was aware that this very old              could lead to serious supply chain challenges in future, but,
factory was supplying something like a half of the world's         the reality is that this will be the best cost option. These are
supply of a chemical (CDT) that is needed to produce a             the realities," said Mr Seidl.
resin called PA 12, an essential part of braking and the fuel
systems of cars. The entire auto industry really sat up and
took this seriously when global production was threatened,"
explained Mr Seidl.

"After that people really started to think about where their
critical components were produced. Before that nobody
really thought about it that deeply. They then realised that
they needed to dig much, much deeper. The problem is that
if a sub-supplier is decided upon by an OEM they are unlikely
to provide information if he knows that nobody can replace
him. This means that it is actually often very difficult to find
out where the supplies are sourced, where they actually
come from and how they get from one factory to another,"
he added.
6   JLT SPECIALTY THE AUTOMOTIVE INDUSTRY: A SECTOR AT RISK

NOT UNIQUE TO AUTO                                                 Ms Weiss added that the electronics industry faces much
                                                                   the same situation, but, pointed out that the impact is not so
Matthew Grimwade, Head of Automotive at JLT Specialty,
                                                                   high for the sector because the value of the end product is
agreed with the German risk manager but pointed out that this
                                                                   so much lower.
risk is certainly not unique to the auto sector.
"In September 2017, Hurricane Maria churned across Puerto
Rico with the strongest winds to hit the island in over 80
years. It turned out that Puerto Rico is home to more than
50% of the world's leading pharmaceutical and life science
companies, which operate around 80 US Food and Drug
Administration (FDA) approved manufacturing plants on the
island. This is a concentrated supply chain risk. My question
is why is the auto sector so vulnerable? Why, when events
happen, do they appear to be more severe?"

Mr Braukmann said that the answer is again relatively simple to
identify if not so simple to solve.
"Basic economics are one explanation," he said. "The cost
of a car is perhaps double of what is was 20 years ago but
the value within the car is double-digit higher over the same
period. People expect the latest technology and design but
are used to not having to pay for it. This means that the auto
companies need to use first class technology but low-cost
production sites and/or automate everything. If you looked
at German factories 20 years ago much of it was manual
assembly. You don't see this anymore. You see managers and
software experts, but no workforce, because labour-intensive
parts are made elsewhere. This is the only way to deliver the
latest technology at the minimal price to the customer."

Mr Seidl added that the complexity is further compounded by
ever higher safety features and standards and also the fact that
vehicles are increasingly customised to individual requirements
adding to the supply chain stress.
"Also think about the number of safety components and
software in a car nowadays – it has increased 100 times.
Twenty years ago the only safety components were safety
belts and brakes! Nowadays customers expect the latest
safety elements as standard. Also of course customers expect
24/7 service and customised vehicles. All of this has to be
delivered on a 24/7 basis which places the supply chain under
stress unless very well managed. The fact is that one hour of
stoppage equates to $1m of loss and of course the contract
says that if the supplier does not produce then it pays!"
www.jltspecialty.com   7

MINIMUM STOCK LEVELS                                               CONCLUSION
One fundamental challenge for the risk and supply chain            This discussion about the challenges facing the automotive
manager is the demand in all industries for minimal stock levels   sector when it comes to supply chain among risk managers
or inventory to save costs.                                        directly and indirectly involved in the sector delivered one
                                                                   inevitable conclusion: This is indeed a very big challenge.

Mr Seidl noted that.                                               For economic and regulatory reasons, the sector has evolved
                                                                   and come to rely on a highly complex, global and diverse supply
"Another complication here is that no-one wants stock
                                                                   chain that is very difficult to map, measure and manage.
or storage facilities anymore whether on the road or in an
aircraft. Nobody really wants to own their own facilities          Risk managers do not own this risk but they do have internal
because no one pays you for holding stock,"                        expertise and support from specialist advisers such as
                                                                   JLT and Resilinc to help their colleagues in supply chain and
                                                                   other areas to make a concerted effort to improve the way this
Arie Woulters, Risk & Insurance Manager at NXP, the Dutch          risk is managed and mitigated.
global semiconductor manufacturer, agreed that stock is a
challenge.
"Part of the management decision will always be to minimise
storage. A higher level of stock will clearly always help to
a degree but it is not the complete answer. A core part of
supply chain management is to make sure that you are able
to continue to supply at times of difficulty."

And for the auto sector this challenge is compounded by the
very size of the parts pointed out Mr Grimwade of JLT Specialty.
"Probably one of the reasons why the auto sector is more
vulnerable than most is because it needs so many different
parts and they tend to be larger so they take up more space."

Dogu Ozden, Director Financial Planning & Controlling at Tofaş,
the Turkish automaker jointly owned by Fiat Chrysler and Koç
Holding, and also President of Turkish Risk Management
Association ERMA, added that the regulatory environment does
not help.
"This is a complex product that is mass produced and of
course there are high regulatory and safety standards that you
have to adhere to. Regulation is another complicating factor."
8   JLT SPECIALTY AUTOMOTIVE SUPPLY CHAIN DISRUPTION REPORT 2018
RISE OF
THE ROBOTS

The Future of Driving
10 JLT SPECIALTY THE AUTOMOTIVE INDUSTRY: A SECTOR AT RISK
www.jltspecialty.com 11

The arrival of artificial intelligence offers both
solutions and new challenges for those involved
in the identification, management and mitigation of
supply chain risk in the automotive sector.

The rise of artificial intelligence (AI), robotics       A survey of manufacturing and distribution
and automation offers some answers to the                companies serving North America and Western
supply chain conundrum faced by the auto sector          Europe carried out by consulting firm AlixPartners
and is potentially leading to another huge sea-          found, for example, that 69% say that they consider
change in the way that the industry's supply chain       nearshoring a possible opportunity to meet US and
is organised.                                            European demand, up from just 40% in the previous
                                                         year's survey.1
The rise of 3D printing/Additive Manufacturing
(AM) has been rapidly embraced by the leading            The world of auto supply chain could be about to
auto companies and could revolutionise the               be turned on its head again even before anyone
way cars and their parts are made and more               has really worked out how to manage the risk as it
importantly distributed.                                 currently stand!

Rising costs (not least labour) in so-called emerging
regions of the world such as South East Asia when
combined with the rapid advances in automation
and AI is, at the same time persuading a number of
multinationals to at least consider the nearshoring
of their own production processes back home or
closer to their core markets along with those of their
key suppliers.

                                                         1
                                                             AlixPartners Strategic Manufacturing Sourcing Surveys 2014-2016
12 JLT SPECIALTY THE AUTOMOTIVE INDUSTRY: A SECTOR AT RISK

Mr Ozden of Tofaş and ERMA brought up this big picture.               Experts agree that the rise of 3D printing/Additive Manufacturing
"It has to be recognised that this is a very complex process.         (AM) could have a momentous impact on the automotive sector
We are currently planning the product for the next 10 years.          as pointed out by Mr Ozden.
This involves lots of software and electronic parts. In total         According to Wohlers, the independent consulting firm to the
there are 3,000-5,000 parts. The OEM needs to be very                 sector, in 2017, the worldwide AM industry grew 21% to reach
integrated with suppliers and create an ecosystem. The                $7.3bn. This compared to growth of 17.4% growth in 2016
average OEM needs 400 Tier 1 suppliers to produce one                 when the industry reached just over $6bn and 25.9% growth
model. It is obvious that it is in the interests of all involved to   in 2015. The automotive industry is leading the charge and
be closer."                                                           accounts for about 16% of the AM market according to the
                                                                      consulting firm. It is estimated that AM in the auto sector will be
"If you find a good factory in Malaysia then you need to              worth about $1.1bn by 2019.2
go there and see for yourself how they work. But there is
also the recent trend we have seen towards nearshoring –              The German automotive manufacturers are not surprisingly
bringing supply back closer to home by using the efficiencies         leading the way. Audi, for example, has used AM printing
offered by latest technology and automation to control costs          technologies for many years and launched a 3D printing centre
at the same time. This gives a more flexible and responsive           in Ingolstadt in 2017. The firm is currently working with SLM
supply chain and shortens the order lead time. This is                Solutions Group, the metal additive manufacturing firm, to
happening as labour costs are rising in emerging regions of           produce prototypes and spare parts.
the world such as South East Asia."
                                                                      Rolls Royce has adopted AM to help produce its vehicles which
                                                                      are all bespoke and can take up to seven months to produce.
                                                                      Rolls Royce had printed 10,000 components for its Phantom
Mr Braukmann agreed that change is underway again.                    model by summer 2016. Volkswagen Group already uses 90
"We are certainly seeing evidence of nearshoring. Some                printers at 26 different locations.
OEMs are actually forcing their suppliers to produce closer to
their own factories to manage the supply chain risk. This is
also related to the effort to raise transparency and maximise         Consulting firm PwC recently published a report on the auto
the benefits of Just in Time manufacturing," he commented.            sector and how it could and is already reducing costs and risks
                                                                      within its supply chain by adopting AM.
                                                                      "In the future, it would be conceivable for manufacturers
Sahil Kothadia, Managing Director Europe at Resilinc said that        to print out individual components that are only needed in
he had observed this trend but pointed out that politics cannot       smaller quantities, thereby saving time and costs compared
be discounted as a further complicating factor.                       to the previous supply chain," said Christian Foltz, Partner
"We did certainly see a large number of US companies                  Strategy and PwC's strategy consulting group.
nearshoring to Mexico for example. But this shows how
complicated this can be as politics steps in. Given the rise of
trade wars in recent times and complicating factors such as           CONCLUSION
Brexit, it may not be as simple as it seems."                         A combination of nearshoring and widespread adoption of AM
                                                                      could provide part of the answer to the supply chain challenge
                                                                      in the auto sector. But it is also clear from this roundtable
Mr Ozden also pointed out the potentially massive impact that         discussion that all parties involved in the supply chain process
3D printing will have on this sector.                                 still need to work much more closely and effectively together
"Another factor to consider is the rise of 3D printing. In the        to collectively address the vulnerabilities produced by the rapid
online world, people want something delivered on the same             transition and globalisation process of the last 20 years. Then
day, even a car. The ability to 'print' anywhere in the world,        perhaps this experience can be used to help navigate the next
close to the customer will potentially have a huge impact on          momentous period of change on the horizon.
the way that supply chains are structured."                           2
                                                                       Wohlers Report 2018 - 3D Printing and Additive Manufacturing State
                                                                      of the Industry.
www.jltspecialty.com 13

We would like to thank the participants
at our automotive roundtable:

Klaus Braukmann, Managing Director at Conti Versicherungsdienst, the insurance
management arm of Continental

Pia Weiss, Head Corporate Insurance Management at ABB

Michael Seidl, Insurance Manager at Dräxlmaier Group

Arie Wouters, Risk & Insurance Manager at NXP

Dogu Ozden, Director Financial Planning & Controlling at Tofaş, and President of Turkish
Risk Management Association ERMA

Matthew Mills, Director at Resilinc

Sahil Kothadia, Managing Director, Europe at Resilinc

Adrian Ladbury, Editor at Commercial Risk Europe
CONTACTS
MATTHEW GRIMWADE
Senior Partner and Head of Automotive
JLT Specialty
+44 20 7558 3027
matthew_grimwade@jltgroup.com

SHARON MURPHY
Partner
JLT Specialty
+44 20 7528 4247
sharon_murphy@jltgroup.com

JLT Specialty Limited
The St Botolph Building
138 Houndsditch
London EC3A 7AW
Tel +44 (0)20 7528 4444
www.jlt.com

Lloyd's Broker. Authorised and regulated by the Financial Conduct Authority.

This marketing literature is compiled for the benefit of clients and prospective clients of JLT Specialty Limited ("JLT"). It is not
legal advice and is intended only to highlight general issues relating to its subject matter; it does not necessarily deal with every
aspect of the topic. Views and opinions expressed in this document are those of JLT unless specifically stated otherwise. Whilst
every effort has been made to ensure the accuracy of the content of this document, no JLT entity accepts any responsibility
for any error, or omission or deficiency. If you intend to take any action or make any decision on the basis of the content of
this document, you should first seek specific professional advice. The information contained within this document may not be
reproduced and nothing herein shall be construed as conferring to you by implication or otherwise any licence or right to use any
JLT intellectual property. If you are interested in utilising the services of JLT you may be required by/under your local regulatory
regime to utilise the services of a local insurance intermediary in your territory to export insurance and (re)insurance to us unless
you have an exemption and should take advice in this regard.
© January 2019 278509