Kerry Education and Training Board launched their Education and Training Strategy: 2018 - 2022 Opening of Two Mile Community National School
→
If your browser does not support JavaScript, please read the page content below:
Kerry Education and Training Board launched their Education and Training Strategy: 2018 - 2022 Opening of Two Mile Community National School
→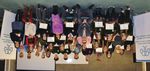 Kerry Education and Training Board launched their Education and Training Strategy: 2018 - 2022 The Kerry Education and Training Board officially launched its Education and Training Strategy 2018 – 2022 at the Cappanalea Outdoor and Education Training Centre on Friday the 9th March 2018. The strategy was unveiled by Mr. Brendan Griffin TD, Minister of State at the Department of Transport, Tourism and Sport. The development of the strategy provided Kerry ETB with an opportunity to chart the strategic direction for Kerry ETB over the next five years. Kerry ETB services includes primary, post primary and a wide range of further education and training programmes.
The mission of Kerry ETB is to create and promote the development of a lifelong learning society in Kerry, so that all who live here have access to the education and training required to fulfill their potential and meet their personal, social, cultural, economic and civic needs. L-R Colm McEvoy, CEO Kerry ETB, Ann O'Dwyer, Director of Schools, Youth and Music Kerry ETB , Mr. Brendan Griffin TD, Minister of State at the Department of Transport, Tourism and Sport. ,Cllr. Jim Finnucane, President of ETBI & Chairperson of Kerry ETB Board, Director of Organisational Support & Development, Ms Maria Brennan Kerry ETB, Kerry ETB Director of Further Education and Training, Mr Owen O Donnell In developing the Strategy, the methodology adopted was designed to ensure extensive internal and external consultation including, ETB board members, learners, students, managers, staff, parents, industry and key community partners and agencies.
The Strategy emphasises the role of Kerry ETB in promoting a holistic education and training experience that spans the full spectrum of life-long learning. Key to the development of the strategy was the commitment to the organisations core values of Respect, Quality, Inclusion, Equality and Learning. Continued on pg 3 Opening of Two Mile Community National School Kerry ETB was delighted to open the doors of the Two Mile Community National School on Wednesday 30th August 2017. This is the first primary school of its kind in Kerry. Similar schools have been set up in Dublin, Kildare, Meath and Cork over the past 10 years. School staff, parents, community representatives, members of Kerry ETB Board and staff joined the new school pupils of the Two Mile school for an opening ceremony on the day.
According to Ann O' Dwyer, Director of Schools, Youth and Music "a distinguishing feature of the CNS model is its multidenominational ethos. The school will cater for children of all faiths and beliefs equally. Parents of children in existing CNS schools appreciate that these schools make space for the spiritual part of a child's identity while respecting all faiths and secular beliefs equally. The model celebrates religious diversity in a meaningful way. Speaking to parents in the Killarney area, it is obvious that they want the choice of this type of educational setting for their children." As well as serving the families of Two Mile, the new school has attracted children from the wider Killarney area who are looking for a progressive model of education, rooted in the best of tradition.
Colm McEvoy, Chief Executive Kerry ETB expressed his gratitude for all who made this new school possible; "Kerry ETB are hugely supportive of this new school and have worked very hard since the Department of Education and Skills approved its opening last June. I would like to thank in particular the Bishop of Kerry Ray Browne and Fr Nicholas Flynn Diocesan Administrator for making the school building available to the ETB, we also wish to express our deepest gratitude to the Department of Education and Skills for their support and confidence in Kerry ETB. The Two Mile Action Group deserves huge thanks for initiating community meetings and the initial local consultation. I wish to thanks CatherineBarrywhohasworkeddayandnighttomakesureallthearrangements are made for the opening of the school and Pádraig O'Donnabhain Single Manager for preparing the school plan; policies and procedures as well as his role in organising the opening event' Colm McEvoy went on to thank the parents promising to 'work hard to earn your confidence and support' Continued on pg 56 Principal Catherine Barry, Teacher Padráig O'Sullivan and Pupils of the Two Mile Community National School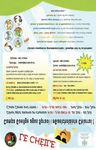 WELCOME FROM OUR CHIEF EXECUTIVE OFFICER Fáilte chuig nuachtlitir 2017/18 As we approach the end of the academic year 2017/18 the publication of our annual newsletter provides an opportunity for us to collectively reflect on another very busy year for Kerry Education and Training Board (Kerry ETB). Over the past twelve months there have been many significant developments, successes and achievements right across the scheme which are captured in the many articles in this newsletter. This year a significant amount of time and effort was invested in the development of Kerry ETB Strategy Statement 2018-2022. The Strategy Statement was published on March 9th, 2018, and sets out the Strategic Goals for Kerry ETB over the next five years. The development of the Strategy Statement involved a significant amount of internal and external consultation and provided us all with an opportunity to contribute to shaping the strategic goals of the organisation. Over the next six months, Staff Days are being scheduled by the Directors which will provide an opportunity to explore and discuss in greater detail the key elements of the strategy and I look forward to meeting with all staff as part of this process. The development of the strategy was led by Maria Brennan, Director of Organisational Support and Development and great credit is due to Maria and her team.
The start of the 2017/18 academic year marked a significant expansion of Kerry ETB education services with the opening of our first Community National School (CNS) at Two Mile Killarney. The CNS model offers parents a multi denominational state run national school education. We are delighted with the progress the school has made over the past year. There are in excess of 20 students enrolled for September 2018. I wish to thank Principal Catherine Barry, the Board of Management, Parents, Students and the entire school community for their work and support with this new development and I wish the school every success in the years ahead. Kerry ETB looks forward to expanding the number of Community National Schools in Co. Kerry.
There have been many highlights in our eight Post Primary Schools during 2017/18 and at our Annual Students Awards Ceremony on January 19th, 2018, we celebrated the achievements of our students and the wider school community. I wish to thank Ann O`Dwyer, Director of Schools, Youth and Music, our Principals, Deputy Principals and all the staff for their dedication and commitment in 2017/18, in ensuring all our students receive a quality education in a positive and supportive learning environment. Best wishes to all of our students in the forthcoming state exams. Go néirí libh. Our Further Education Training (FET) sector continues to grow and develop across the county. The introduction of new reporting, course management related systems (PLSS) etc. has presented some challenges for us all. However, thanks to the cooperation and hard work of the management and staff of our FET programmes we have worked through these challenges and ensured that 2017/18 was a very successful year for our learners. Currently the Director of FET, Owen O'Donnell and the members of the FET management team are actively engaged in a new three year planning process for FET with SOLAS. Thanks to Owen, the members of the FET management team and all the staff involved in Further Education and Training for their work over the past twelve months. Change is ever present in our organisation. During 2017/18 many new staff members joined the Kerry ETB team with some staff members retiring from their roles. I hope all of our new staff members first year with Kerry ETB was fulfilling and enjoyable. I thank all of our retiring colleagues for their commitment and service to Kerry ETB over their careers and wish them all a happy, healthy, fulfilled and long retirement.
Finally, thank you to all of the staff in our Head Office for their hard work and support during 2017/18. A special word of thanks to all involved in compiling and publishing this newsletter. The ETB Board Members, the members of all our Board of Managements, Parents Councils, Kerry ETB Parent Forum and the members of our Audit and Finance Committees are a tremendous support for the organisation and I thank them for all their contribution in 2017/18. I hope all members of staff get to have a well-earned break over the summer and I look forward to continuing our good work in 2018/19. Slán tamall Colm McEvoy (Chief Executive Officer) Kerry Education and Training Board launched their Education and Training Strategy: 2018 - 2022 Continued from Cover Nine Strategic Goals are clearly set out in this Strategy:- 1) Nationally and Internationally recognised and Quality Assured Programmes. 2) Quality Teaching and Learning.
3) Innovative Education and Training Responses. 4) Access and Progression. 5) Develop Productive Partnerships. 6) Stakeholder Engagement. 7) Effectiveness and Accountability in Governance and Leadership. 8) Marketing, Branding and Communication. 9) Enhancing the Working and Learning Environment. 2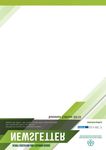 For each strategic goal, the Strategy identifies the driver and what Kerry ETB will do to successfully implement them. Also, the Strategy specifies both economic and social outcomes that require commitment and collaboration from Kerry ETB learners, staff, managers, and all partner groups, thus allowing Kerry ETB to continue to create and promote the development of lifelong learning in Kerry, so that all who live here have access to the education and training required to fulfil their potential. The Chairperson of Kerry ETB, Cllr. Jim Finucane thanked the Chief Executive Officer, the Directors and all involved in the development of the Strategy Statement and he looked forward to working with all stakeholders in giving practical reality to the nine strategic goals in the years ahead. The Chief Executive Office of Kerry ETB, Mr. Colm Mc Evoy said that "he was confident that the strategic goals set out in the Strategy Statement are grounded in the core values of Respect, Learning, Quality, Inclusion and Equality and set out a clear strategic path for their development until 2022." He thanked all involved in the development of this Strategy, in particular, the Director of Organisational Support and Development, Ms.Maria Brennan, who led this very important task.
Kerry ETB Further Education and Training Fair Excitement was high for the Kerry ETB Further Education and Training Event 2018 as the list of live skill demonstrations and event activities was at its most impressive. The event took place on Thursday 19th of April 2018 at the Brandon Hotel Tralee. Hairdressing students showcased skills in blow-drying, up-styling, braids and GHD styling. The public were invited to experience first-hand the art of dressing hair and bridal work. Meanwhile Beauty Therapy Trainees demonstrated makeup artistry and nail treatments.
Animal lovers were invited to stop by the Dog Grooming Parlour to find out aboutcoursesthatleadtoworkinthis industry. A huge apprenticeship display showcased what is involved in the high demand welding and fabrication course area, plumbing, motor mechanics, as well providing information for electricians and carpenters. The letter carving, stone carving, clay modelling, stone balancing and stonewall construction display were again very popular showstoppers. Foodies loved the pop-up restaurant with light bites served all day. There was a Dingle Bay Bouillabaisse Demonstration at lunchtime, followed by the timed Two Egg Omelette Eggstravoganza 3 Ann O'Dwyer, Director of Schools Kerry ETB, Cllr. Jim Finucane, Chairperson Kerry ETB, Mr. Colm McEvoy, CEO Kerry ETB, Mr. Brendan Griffin TD, Minister of State at the Department of Transport, Tourism and Sport. Principal of Two Mile National School Catherine Barry and students Cailean Laing, Aoife Casey and Quiver Byrne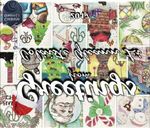 Anyone aspiring to get involved in radio or podcasting as a career were invited to experience voicing a radio commercial and have the finished item emailed to them. Being one of the main Irish tourist counties, Kerry ETB provide National and Regional Tour Guiding courses and Marine and Inland Angling Guiding courses so as to meet industry demand and information pertaining to these was available on the day. Post Leaving Certificate courses are also of huge interest to both mature students and young people who are increasingly choosing PLC as a Pre- University foundation year to sample a new vocational area before committing to a degree. This year gaming and fashion design were added to the fair.
Adult education courses such as VTOS and Youthreach, with their built-in career guidance, academic, personal and childcare supports are a great option for many people, especially as these are available countywide and even have a two year Leaving Certificate option for adults in North Kerry. Anyone with literacy issues could on the day confidentially find out about courses in reading, writing, numeracy, English for speakers of other languages and family learning. This year Hugh Culloty Expert sponsored three Lenovo Tab 7 Essential Tablets as Spot Prizes for winners of the Orienteering Treasure Hunt that was organised by Kerry ETB's Cappanlea Outdoor Education & Training Centre. There was much thanks for the excitement it generated.
Those looking for information on student finance, courses, careers or supports for students were catered for on the day with free access to professional career guidance and information staff as well as SUSI and Intreo. There was also information on evening and part time BTEI choices for people who are looking to upskill, are considering a complete career change or just want to pursue a personal interest. Employers were also catered for on the day and were invited to attend to find out about what is available to them and their staff.
To get there Local Link Kerry ran special buses to the event and Kerry ETB would like to acknowledge their support. This event brought together the countywide offerings of Kerry ETB from the five rural adult education centres, Further Education Colleges, the ETB Training Centre and Community Education courses that are run in over 100 Kerry parishes. Thank you to everyone that was involved in arranging such an important annual event in the Kerry ETB Calendar. For Further Information Please Contact: Sharon Browne 086 7969628 | sbrowne@kerryetb.ie | 066 71 93 900 ADULT LITERACY AND BASIC EDUCATION President Welcomes Kerry Adult Literacy Learner The woman who once thought she was too old and just not able, is the same person who last week was a special guest of President Michael D Higgins at Áras an Uachtaráin. Margaret Scully from Killarney is an adult learner who has been taking classes in reading, writing, Maths and Technology with Kerry Education and Training Board (ETB) over the last seven years. Like many people, her learning journey started when her young boys went to school and needed help with their homework.
Margaret was in Áras an Uachtaráin to represent Kerry people who have returned to learning to address the literacy skills they missed out on first time round at school. The event coincided with National Literacy Week and NALAs take the First Step Campaign. NALA is the National Adult Literacy Agency. "I would make every excuse not to help them because I had nothing to draw from. I got six years of education. I started at 6 and finished at 12. That was my education" said Margaret.
Hers is a typical story. Many young people left school early to go to work. While this is thankfully less frequent today, it was common in the past. Now people realise that literacy is a vital life skill. At the start she was worried she would not be able, or that people would laugh. "I was terrified. But I thought I have to do something. In the long run you have to take that first step and do it for yourself", she says. Since starting literacy and adult basic education classes with Kerry ETB, not only has her literacy developed, but she has done other things with her new found confidence and skills, including taking up community roles, such as being the South Kerry Coordinator for the Team Hope Project that organises shoe boxes as presents for disadvantaged children at Christmas time. She has also trained as a NALA Literacy Ambassador, to go out and give talks to othersaboutherexperience. "MeetingthePresidentofIrelandrepresentingKerry adult learners was a great honour.
4 Cllr Jim Finucane and Chairperson of Kerry ETB proudly displaying the Kerry ETB sign at the annual FET Fair Tutor Deborah O'Connor from the O'Connell Adult Education Centre being presented with a bouquet on her retirement. Shivaun Shanahan, AEO Kerry ETB acknowledged her dedication and thanked her for her years of hard work.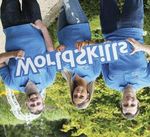 I gave an interview for the RTE 1 Radio show Drivetime from the Áras. I once had to get up and give a talk to hundreds of people at a Kerry ETB Further Education and Training event in the Brandon Hotel. I shared the stage with Jimmy Deenihan and Sean Gallagher (of Dragons Den). My motto is to encourage others. It is not like going back to school. There are no teachers. No one will talk down to you. I stay away from those words– they have connotations for me. Now when you go back as an adult, it is your choice and your decision. You work with a tutor not a teacher alongside you. You are equals. They make you feel so welcome," Margaret said.
In welcoming people at Áras an Uachtaráin President Higgins said, "I think that experiencing literacy difficulties can create an atmosphere that is dark and lonely for so many people. I want to particularly welcome those who have taken on the challenge of addressing this and sharing their accounts with others. He went on to say that the importance and value of literacy cannot be underestimated, describing it as "a significant step forward towards the achievement of equality and social justice; towards a fair, ethical and equal society where there is no conversation we cannot have, no information we cannot access, no doors that remain closed to us. It is heartening to witness the progress that has been made during recent decades in Ireland in the development of adult literacy and in helping individuals improve their basic skills. There is still much work to be done, however." "This has opened up so many avenues for me and that is what I want for others. If I can do it anyone can. So take that first step and get your foot in the door. It is a free and confidential service", says Margaret. Kerry ETB has eight Adult Literacy & Basic Education Centres spread around the county. Ring (066) 7193900 or go to www.kerryetb.ie for further information. CAHERCIVEEN ABE Space & Shape Level 2 Karis Goggin has delivered a very creative and engaging Space & Shape Level 2 course on Tuesdays in the Adult Literacy & Basic Education in Cahersiveen. Their fantastic portfolios will be going forward for QQI Certification this June in Level 2, Shape and Space. This group are progressing very well in their Level 2 General Learning and have already achieved certification in Level 2 Reading, Writing, and Food Choice and Healthy Living.
The Shape and Space module has been challenging as we all have that mental block regarding working with figures, but we have tried to make it as hands on and practical as we can. We have used the interactive screen to work on capacity and many areas of the course to aid the learning progress. Although it has been challenging, it has been a very practicaly led course and hearing a learner come back a week later and tell us about using 'area' whilst putting up a fence on a farm is rewarding. All of this has been reinforced with written exercises to demonstrate their knowledge and evidence for their fantastic portfolios of work.
Meitheal Amergin "FaceTime" with Killarney ABE Group: Over recent months our Thursday group in Tech Amergin who are working on their Digital Media Skills have undertaken a project with a group from the Killarney Adult Literacy & Basic Education Centre. 5 (Second from the Right) Kerry ETB Learner Margaret Scully shaking hands with President Higgins at Áras an Uachtaráin. Also in the photo is Aoife McCormack, Kerry ETB County Adult Literacy Organiser (third from the right). Brendan at the interactive screen doing his learning capacity exercise Learners involved in making shapes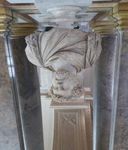 Their tutor is Elaine Clifford and ALO Mary Concannon. Having never met, (but they hope to meet in late May as Mary Concannon is hoping to use their NALA Student Development Fund to plan a trip to Tech Amergin) they have been conversing through email and "FaceTime". Weekly emails catching up on the football, making recommendations and suggestions for their NALA reading challenge and general conversation have been a great focus. They have had to check their emails for replies, practice saving images and sending attachments such as well wishes for Christmas. We have even exchanged postcards to each other with details about our village in Waterville and their town of Killarney.
The main exercise however, that the learners have all enjoyed is calling each other on "FaceTime". What seemed like a daunting exercise for the learners and an almost alien concept has been thoroughly enjoyable. The fear of technology has been eliminated; the ease and advantages have shone through. We have shown the Killarney group a slideshow detailing photos of Waterville and the fantastic Tech Amergin Centre over a FaceTime call. It has been a huge boost to the group to exchange ideas with another group and learn what they are doing or reading each week. It has broken down the barrier of isolation that our learners can feel when they are so far from other learners and centres. Thank you to all the Learners, Organisers, Tutors and everyone involved in a very successful year.
NUACHT ÓN IARTHAR (NEWS FROM THE WEST) Official Opening On the 23rd of October 2017 Kerry ETB established a permanent base on the West Kerry peninsula when Minister Brendan Griffin TD officially opened a new Education and Training Centre in Dingle. The opening of the Centre provides a very visible presence for Kerry ETB in West Kerry and ensures that Learners and Employers have access to services locally. The new Centre is located in the centre of the town, in an historic property dating from 1750, once the former residence of the Rice Family who were wealthy merchants in the town. The official opening was a very jovial event and was well attended by Kerry ETB management, staff and the community. Following the event, to mark the occasion, Rice House hosted its first Kerry ETB board meeting. Irish Focus Is cúis áthais dúinn é go bhfuil Ionad oscailte anois sa Daingean agus go bhfuil deis ag Bord Oideachais agus Oiliúna Chiarraí freastal a dhéanamh ar phobal na Gaeltachta agus na Gaeilge. Given the location of the new Dingle FET Centre in the heart of the Gaeltacht, promoting and encouraging the use of the Irish language is an important consideration and feature in all Centre activities. Comharchumann Forbartha Chorca Dhuibhne delivered weekly beginners Irish classesattheCentrethroughouttheyear,andaweeklyfacilitatedCiorcalComhrá provided a wonderful atmosphere at the Centre on Friday mornings. Also adding to the atmosphere on Fridays were singing workshops, which were delivered bilingually by the renowned musician and singer Muireann Nic Amhlaoibh, with participants learning one song in Irish and one in English at each session. Language and Play 6 Face Timing with Learners in Killarney ABE Minister Brendan Griffin TD with Kerry ETB Board, Management and Staff members unveiling a plaque at Rice House to commemorate the occasion.
Parents and toddlers pictured at the Language and Play course delivered by Dingle FET Centre at Aiseanna na hÓige in Dingle.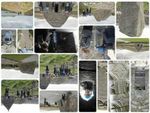 Dingle FET Centre also delivered an innovative course bilingually for parents in West Kerry who are bringing up their children with Irish. The Language and Play course for parents of children aged between 0 and 4 was aimed at teaching parents skills to teach their children numeracy and literacy skills through play. Participants reported many additional benefits to learning new skills, from becoming more mindful of interacting and playing with their children, to the benefits of a morning out of the house and engaging with other parents. The local childcare facility Áiseanna na hÓige provided the venue for the course in Dingle. Another course delivered by the Dingle FET Centre in Baile an Fheirtéaraigh was Málaí Scéalaíochta, a course delivered through Irish aimed at parents to promote storytelling to children in Irish. Our Adult Basic Education (ABE) programme also delivered Irish for Parents of Early School Goers to enable parents to assist their children with homework; and provided one- to- one classes for individuals to improve literacy skills through Irish and English. Táimid ag súil le leanúint ar aghaidh ag tacú leis an nGaeilge agus ag forbairt cúrsaí agus cláir nua as Gaeilge don leithinis.
Courses TherewasavarietyofCommunityEducationandself-financingcoursesdelivered at the Centre in Dingle throughout the year from Interior Design, Growing Plants on a Budget, Felt Art, Mindfulness and Herbal Medicine to Basic Computers and Introduction to Excel. Creative Writing and Storytelling, while very popular and enjoyable courses for participants, also had very practical aspects to them in termsofteachinglearnersskillstocreatepiecesofcreativetextforbothpersonal and business purposes, and to learn how to impart a good story to engage with clients, customers and visitors to the peninsula.
A series of afternoon workshops were also delivered on topics such as Facebook Marketing, Getting to Grips with your Smartphone and Mailchimp for Online Business, which were attended by a large number of business and self-employed people, some travelling considerable distances to attend. Dingle has a long tradition with stained glass, with works by the notable master Harry Clarke adorning the windows of the chapel in the Presentation Convent in the town (An Diseart) and people travel from all over the world to view his work. Thisisaveryspeciallegacyforthetown.DingleFETCentreranfourStainedGlass courses during the year such was the interest and demand from the public. Learnersdesignedindividualstainedglasspanels,selectedcolours,masteredthe challenging skill of cutting glass to pattern, cutting lead to join the glass, then soldering,sealingandfinishingasmallpanel.Thisisaconsiderableachievement, as traditionally these skills were mastered slowly over a long apprenticeship in a glassworkshop.Amagicalselectionofstainedglasspiecesemergedthroughhard work and perseverance on the first floor of Rice House over the winter. Many of thecourseparticipantsarenowprogressingontoanaccreditedStainedGlassQQI L5 module which the Centre plans to run this coming Autumn. BTEI accredited courses A mixture of BTEI accredited courses were run at the Centre since it opened in October, comprising of a major award in Healthcare Support L5 and individual modules in Reception and Frontline Office Skills L5, Digital Photography L5, Horticulture L4 and Computer Literacy L3. Already some of our learners have progressed into employment as a result of the courses they undertook at the Centre.
Our Adult Basic Education (ABE) programme delivered an English for Speakers of Other Languages (ESOL) course which had a significant uptake during the year. While improving the chances of gaining employment on the peninsula, the course also assists learners with integration into the Dingle community. The ABE programme also delivered Computer Skills for Beginners at QQI Level 3. 7 Stained Glass course learners busy creating their individual pieces of work. Kevin O'Keefe proudly displays his stained glass Terry Farrelly is still smiling after all his hard work. A magical selection of stained glass pieces created in Rice House. Some of the Healthcare Support learners submitting the first folders going forward for QQI certification from the new Dingle FET Centre. L-R: Sarah Farrell, Delia Kennedy, Sarah Hick, Esther Laverty (Tutor), Natalija Obuhova, Damian O'Flaherty and Joan Moran. The green fingers of the Horticulture course learners busy planting seeds for the Spring. L-R: Manuela Dei Grandi, Kevin O'Keefe, Christine Farrelly and Mary McCarthy.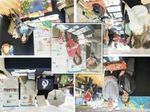 In December 2017, learners who had completed ABE courses and BTEI outreach programmes in the previous two years were welcomed into the new Centre for an awards ceremony. QQI certificates in Photography, Childcare and Communications were presented by Mr. Colm McEvoy, CEO of Kerry ETB. Collaboration During the year the Dingle FET Centre worked with a number of community organisations and groups. Every week our little friends next door in Bunscoil an Chlochair paid a visit to the Centre to use our two IT labs and each time brought with them much excitement and enthusiasm to learn.
In conjunction with Jigsaw Kerry, two evening workshops were delivered: 'Supporting Young People's Mental Health', a workshop for adults interested or concerned about young people's mental health; and 'One Good Coach' aimed at adults who coach or train young people in a wide variety of sports. Our ABE programmecollaboratedwithSt.JohnofGod'sandCamphillanddeliveredweekly IT, and Reading and Writing improvement classes at the Centre throughout the year.TheDingleFETcentrealsofacilitatesamonthlycoffeemorningforthenewly established local group 'Ailse Chiarraí Thiar' (a cancer support group) and we are planning to provide courses for patients and carers in the Autumn.
In early May as part of the Féile na Bealtaine Festival in Dingle, the first Art Exhibition was hostedatRiceHouse,displaying works of art by local artists Ruth Carbery, Jenny McCarthy and Lynn Stratton. The Dingle FET Centre also hosted a visit from the Limerick/Clare ETB Community Education Irish Group, who joined our weekly 'CiorcalComhrá'andafterwards enjoyed lunch at the Centre. Buíochas Now that we are drawing a close to the first year at the new Centre in Dingle, we are happy with how our activities have developed so far. We would like to thank everyonewhoassistedusinbringingthingstofruition,andtothepeopleofDingle who have made us feel so welcome and supported. Tá súil againn go mbeidh an chéad bhliain acadúil eile chomh rathúil is a bhí an ceann seo agus go leanfaidh ancomhoibriútairbheachatáeadrainnféinaguspobalChorcaDhuibhneagbláthú. Nár laga Dia sinn!
8 SearmanasbronntainIonadnuaanDaingin.SeatedL-R:ColmMcEvoy(CEO,KerryETB),Kath leenFitzgeraldandMartinaHoulihan.Standing L-R: Eithne Boland (Manager, Dingle FET Centre), Máire Uí Léime, Marianne Marshall (BTEI Co-Ordinator, Kerry ETB), Áine Uí Dhubhshláine, Noel O'Neill, Marie Ní Shúilleabháin, Bill McConnell (ALO, Kerry ETB), Aifric Ní Bhrosnacháin, Beití Uí Chuanaigh, Máire Uí Ghrifín, Natalia Drobek, Seán Brosnan, Siobhán Dempsey (Kerry ETB), John P. Fitzgerald, Andrew Duggan (Kerry ETB) and Boscó Ó Conchúir. Local artists Jenny McCarthy and Ruth Carbery pictured with Cllr. Seamus Cosaí Fitzgerald. Pictured at a very upbeat LCETB visit to the Centre were L-R: LCETB Community Education Facilitator, Pól Ó Flathartha; Aoife Ní Chonchuir, Irish Officer, Kerry ETB; Caitríona Ní Chathail, Comharchumann Forbartha Chorca Dhuibhne; and Eithne Boland, Manager Dingle FET Centre. AN TÒCHAR ADULT EDUCATION CENTRE An Tòchar Adult Education Centre continues to meet the needs of the community in North Kerry by offering a broad range of both accredited and non-accredited part time courses. Over the past year students of the centre have graduated from courses such as Health Care Support, Cookery, Professional Bartending and Cocktail Making, Early Childhood Care and Education, Horticulture, Boom and Handheld Pesticide Application, Dog Grooming, a Foundation Course in Counselling and many more. The centre is particularly proud of aforementioned Foundation Counselling course. This course offers participants the opportunity to get a feel of what it might be like to work as a counsellor and also engage in a journey of personal development. Many of our foundation students do progress to a degree course. Therefore, to facilitate this, there is currently a degree in Counselling and Psychotherapy running at the centre under the auspice of Cork Counselling Institute and accredited by Coventry University.
A Talent for Design, good taste, the outdoors and well-groomed pets An Tòchar have many talented ceramics and design students who have artistically created beautiful pieces of work. These pices were displayed at the centre's open day. Visitors at the open day try out some tasty bites prepared by Chef John Casey and students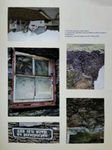 Student Profile Kathy Cooley Maunsell Kathy is one of the centre's students that has discovered the value of returning to education. Many more like Kathy have gone on to full time employment upon completion of their course. Other students return to education by enrolling in a hobby class, such as drama, zumba, sewing, cookery and many more. There is immense enjoyment to be got from these courses and the social aspect is very important. According to Kathy Cooley 'I have worked in hospitality all my life and decided to change my career path due to personal reasons. I did the healthcare support QQI level 5 at An Tòchar Education Centre in 2017. It was daunting at first going back to education after 30 years but I can honestly say it has turned out to be a life changing opportunity for me.
I have nothing but praise for the support of staff at An Tòchar Adult Education Centre and their dedication to me throughout my year with them. From the minute I stepped in the door I was made feel very welcome and I quickly forgot any worries or concerns that I had. I'm now currently working as a programme facilitator for a day care Resource Centre, Blennerville Resource Centre. I love every aspect of my new job. I encourage you to follow your dream like I did. When you do anything is possible'.
City & Guilds Professional Bartending Course In the past year a full-service bar was installed at the centre which allows us to offer a City & Guilds Professional Bartending Course. This has proven to be a very popular course and several of the students have been offered employment because of their work placement. 9 Catriona Davies casting her expert eye over the Ceramic student's exhibition at the centre's open day The Horticulture students get down to the hard work of writing assignments while enjoying the outdoors. L-R Joan Barrett, Juliana O'Carroll, Cathy Lawlor, Marie Ryle, Padraig Ó Briain (Tutor), Geraldine MacMahon, Josephine Flood, Shay Riordan, Barbara Reen, Pat Spillane & Francis Meehan The dog grooming course continues to be one of the most popular courses at the centre. Pictured above is Tutor Pauline Mallaby giving volunteer Charlie a close cut!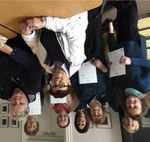 KERRY ETB TRAINING CENTRE Kerry ETB Training Centre goes global at World Skills Kerry ETB Training Centre Apprentices Gavin Lyne and Gary Horgan and trainee Ciara Daly represented Ireland at the 44th WorldSkills in October 2017. WorldSkills is a unique global event that takes place every two years with young people from across the world competing to become the best of the best at their chosen skill. It is the Olympics for those involved in Apprenticeships and Traineeships. Gavin, Gary and Ciara were among the 14 young people under the age of 25 who comprised Team Ireland in Abu Dhabi - representing Kerry ETB and Ireland in the areas of Automobile Technology, Heavy Vehicle Mechanics & Beauty Therapy respectively. They competed against 68 other countries. Gavin Lyne from Aghadoe in Killarney is a Motor Mechanic Apprentice, employed by Ahern's Garage Castleisland. His father, James Lyne, is the Motor Mechanics course Instructor at Kerry ETB Training Centre. Ciara Daly, a 19 year old from Listowel began studying Beauty Therapy in Kerry ETB Training Centre in 2016 under the tutorship of Tara O'Halloran. Gary Horgan from Shanafona, Knocknagoshel is employed by his parents Mike and Breda Horgan in the family business MH Truck Centre Ltd.
Over 1,200 competitors were involved in 51 different skill areas. Team Ireland showcased their skills in: Aircraft Maintenance, Automobile Technology, Beauty Therapy, Cabinetmaking, Construction, Metal Work, Electrical, Installation, Heavy Vehicle, Maintenance, Industrial Control, Joinery, Plastering & Drywall Systems, Plastic Die Engineering, Plumbing & Heating, Restaurant Service and Welding. Lucky Number 13 for Kerry ETB Training Centre at IMRO National Radio Awards Students from the Kerry ETB Training Centre's Diploma in Radio Broadcast Production picked up a 13th successive radio award at the 2017 IMRO National Radio Awards in October.
The students, under John Herlihy of Radio Kerry Training – were nominated in the short feature category, for a series entitled 'Keepsakes'. In the series, people discussed the little trinkets and items they keep that remind them of a special time, place or person. In a competitive group that included BBC, RTE Radio 1 and Newstalk, Keepsakes won the Bronze Award. This is the 13th such award for the trainees on the Radio Broadcast Production course which has been run by Kerry ETB Training Centre since 2006. The class continue to be the only student group to be able to enter the competition due to theirlinkswithRadioKerryandpickeduptheGoldAwardin2007and2011.Intotal, former trainees of the course have picked up over 30 radio awards since 2016. Making it at the Kerry Film Festival A film produced by the National Digital Skills Centre at the Kerry ETB Training Centre, Tralee and produced by a mix of students and professionals, predominantly locally sourced, opened the Kerry Film Festival on October 18th.
Making It is an original feature film written by Eamonn Norris and Fred O'Connor. The film is based on a story developed with Brian Nolan. Executive Producer was Owen O'Donnell, Director of Further Education and Training with Kerry ETB. The film was shot in Listowel and Tralee in Kerry and features a large cast of Kerry actors. 10 Gary Horgan, Knocknagoshel (Heavy Vehicle Mechanics), Ciara Daly, Listowel (Beauty Therapy), Gavin Lyne, Killarney (Automotive Technology) who competed in Abu Dhabi at Worldskills 2017.
GETTING READY: Radio Kerry Management and Staff with Kerry ETB Radio Broadcast Production trainees at the IMRO Radio Awards 2017. From Left: Paul Byrne (CEO, Radio Kerry), Aodán O'Connell (Radio Trainee), John Herlihy (Manager, Radio Kerry Training & IMRO Radio Awards Judge), Audrey Galvin (IMRO Radio Awards Judge), Alan Finn (Commerical Production Manager, Radio Kerry and former radio trainee), Treasa Murphy (News Editor, Radio Kerry), Eamonn Hickey (News Journalist, Radio Kerry), Fiona Stack (General Manager, Radio Kerry and IMRO Radio Awards Judge), Elaine Prendiville (Radio Trainee), Matthew Green (Radio Trainee), Ronnie Whelan (Radio Trainee), Colm Brosnan (Radio Trainee)
The crew was made up of industry professionals, graduates and recent trainees from the Broadcast Production Course at Kerry ETB. It is also directed by Norris, who has made several short films prior to this and is a Director at TG4s hit show, Ros na Rún. Seamus Hughes, who plays Mike McMahon (the lead), is one of main cast in the IFTA-winning TG4 series, An Klondike, and also appeared in Ken Loach's Irish-made film, Jimmy's Hall. Moya Farrelly also stars. Moya has appeared opposite Aidan Quinn in the popular film This is My Father as well as in RTÉ's Bachelors Walk and Single Handed. The real stars though of the film are the less experienced actors, who seemed to really be enjoying themselves on screen and the audience enjoyed it as a result.
The tag line for the film is 'lights, camera, chaos!' and let me tell you it does not disappoint. It is a whirlwind of madness, mayhem with a convoluted plot that actually works. The special effects were interesting with the overall final result a great example of entertainment. Kerry ETB Training Centre Awards Night 2017 SOME 620 certificates were issued by Kerry ETB Training Centre for Autumn 2017 and over 150 graduates were present for a presentation of certificates ceremony at The Rose Hotel on Thursday night. Awards were presented on the evening for 57 courses completed both as full time day courses and part time evening course delivery.
Certificates were presented in the following courses: • Accounting Technician , Reception and Clerical Skills • Door Security, Guarding Skills • Supervisory Management , Reception and Frontline Office Skills • Bookkeeping Manual and Computerised, Payroll Manual and Computerised • Retail Skills Health and Beauty, Occupational First Aid • Medical Administration, Child Development and Play • Digital Media Production, Foundation in Media • Broadcast Production, Manicure / Pedicure • Beauty Therapist Traineeship, Nail Technology • Hairdressing, Heavy Goods Vehicle, Manual Arc Welding • Bus Driving, Milling, Turning • CAD 3D Parametric Modelling • Welding, MIG Welding, TIG Welding • Wind Turbine Maintenance Traineeship • Information Technology Skills • ECDL, ECDL Word Processing Advanced • Computer Basics, CISCO Certified Network Associate • IT Support Specialist, Digital Web Design • Food Preparation and Cooking (Culinary Arts) • Pastry, Baking and Desserts, Tour Guiding, Professional Tour Guiding The courses are completed both as full-time day courses and part-time evening courses. A Special Award was presented to Ciara Daly, Beauty Therapist Traineeship. She won a National Skills Competition in February, 2017. Ciara then went on to represent Ireland in China International Skills Competition in May, 2017 and won a bronze medal.
The Guest Speaker for the evening was Dr. Edmond Harty, CEO and Technical Director, Dairymaster. New dawn for Film Makers with Kerry ETB Training Centre's New Masterclass Series Mo Flam, Chief Lighting Technician, and Roberto Schaefer ASC Director of Photography (seated) who are tutoring in Cinematography and Film Lighting at the Dawn Workshops, supported by KETB Training Centre, on location at The Red Fox Inn, Glenbeigh with (centre) co-founders of the workshops Diarmuid Galvin and Brian Nolan Having been set up in 2013 when Mo Flam offered the first workshops on feature film lighting, The Kerry ETB-supported Dawn Workshops - named in honour of Thomas G Cooper's Kerry-made film "The Dawn", the first feature- length 'talkie' made in Ireland - are back this week until March 16, with Mo this year joined by his good friend Roberto Schaefer.
Generation Apprenticeship, A work of art at Kerry ETB Training Centre Apprentices from Kerry ETB Training Centre's are pictured below delivering their 'Generation Apprenticeship' competition entry to the National College of Ireland. In an open competition, sponsored by ESB and the Construction Industry Federation, teams of apprentices were invited to use their skills to reproduce large scale 3D versions of the Generation Apprenticeship "A" brand. Kerry's magnificent piece crafted in cut stone and solid wood on a structural steel base was produced by apprentice teams from 3 separate disciplines - Stone Cutting & Masonry, Fitting and Carpentry in collaboration with sponsors Quilter Stonework, Irish Defence Forces, John Sweeney & Son Building Contractors and OPW Killarney.
11 COMPETITION TIME. Apprentices from Kerry ETB Training Centre's Stone Cutting and Masonry delivering their 'Generation Apprenticeship' competition entry to the National College of Ireland, Dublin Standing left to right Kieran Casey, Tim Lacey, Mary Liz Trant (SOLAS), Fred Browne, Andy O'Connor.
Kerry ETB First Blackmagic Design authorised Training Centre in Ireland Broadcast Production Skills Traineeship Instructor Brian Nolan kicked 2018 off in style by being awarded the first "Blackmagic Design Authorised Training Centre" in Ireland. Blackmagic Design has grown rapidly to become one of the world's leading innovators and manufacturers of creative video technology. National Commis Chef Apprenticeship Programmes Launched The Irish Tourism industry as a whole now supports approximately 230,000 jobs - equivalent to 11% of total employment in Ireland with almost 60,000 of these jobs created since 2011. Kerry ETB Training Centre are the lead provider for the new National Commis Chef Apprenticeship Programme. The programmes is part of a nationwide drive to recruit chefs into the service sector with the Restaurants Association of Ireland (RAI) recently noting that 5,000 new chefs would be required each year by 2020 to meet the industry's demand. The National Commis Chef Apprenticeship Programme is an important step in meeting the targets set out in the Apprenticeship and Traineeship Plan, which seeks to double the number of annual apprenticeship and traineeship enrolments to 14,000 by 2020. The apprenticeship is coordinated by Kerry Education and Training Board and is delivered in a range of locations in Cavan & Monaghan ETB, City of Dublin ETB, Cork ETB, Galway & Roscommon ETB, Kerry ETB, and Limerick & Clare ETB.
Kerry ETB welcomes the Kingdom's First Female Apprentices in MAMF and Metal Fabrication Asha Aisling Doris, 20, from Lucan, Co. Dublin and Angel Seebury, 20, from Mallow, County Cork are the first ever female apprentices in their chosen fields. Asha is employed by Iarnrod Eireann and Angel by Morley & O'Connell Mechanical Engineering, Glanmire, County Cork. Both are currently in Phase 2 and enjoying life in Kerry and at Kerry ETB Training Centre. We wish them every success in their chosen career paths.
12 WORKINPROGRESS.ApprenticesfromKerryETBTrainingCentre'sStoneCuttingandMasonr yworkingontheir'GenerationApprenticeship' competition entry. Standing left to right Kieran Casey, Owen O'Donnell (Kerry ETB Director of FET), Tim Lacey, Andy O'Connor, Tom Little (Instructor) LAUNCH: The Consortium Steering Group with Minister Richard Bruton TD at the launch of the National Commis Chef Apprenticeship Programme on January 10th 2018. KEYNOTE: Kerry ETB Director of FET, Owen O'Donnell speaking at the launch of the National Commis Chef Apprenticeship Programme on January 10th 2018.
BUSY AT WORK: Kerry ETB's first ever female Metal Fabrication apprentice Angel Seebury hard at work in the welding booth at Kerry ETB Training Centre. Angel is 20 years old, from Macroom and presently on Phase 2 of her Apprenticeship programme. Asha Aisling Doris, 20, from Lucan, Co. Dublin is Kerry's first female apprentice in MAMF
Kerry ETB Training Centre's all-new Hairdressing Salon HAIR Salons from across Kerry gathered at Kerry ETB Training Centre's all-new Hairdressing Salon in Monvalley on Monday the 16th of April for an opening evening to showcase their futuristic looking new facility and to meet the current crop of young hairdressers. Visitors spent two hours mingling with staff, trainees and other business owners and were treated to a selection of gourmet treats courtesy of the apprentice chefs on the new Commis Chef Apprenticeship programme which has also just started in centre.
Instructor Niamh O'Halloran was delighted with the evening. "This really showcases the best of what Kerry ETB Training Centre does – professional level industry training in world class facilities – I'd like to thank everyone who came along and made our open evening such a success," she said. O' CONNELL ADULT EDUCATION CENTRE At the O'Connell Adult Education Centre, Horticulture continues to 'grow' in popularity. Participants are busy planning the growing year and planting vegetables and herbs outside in the centre's gardens and in the polytunnel. Mental Health Awareness Day in October 2017 Students from the O' Connell Adult Education Centre took part in a Mental Health Awareness Day in October 2017. Pictured below is an example of the inspiring quotes produced by the VTOS & YR woodwork class for the day to highlight the importance of positive mental health.
Best wishes to beloved Tutor Deborah O'Connor on her retirement Students and staff of the O' Connell Adult Education Centre gathered to bid a fond farewell to one of the centre's long-serving tutor, Deborah O'Connor, who retired in autumn 2017. The event was rounded off with a sing-song and many warm wishes for the new phase in Deborah's life. Her achievements are too many to mention but the influence she has had on the learners over the years speaks volumes. Kerry ETB thank her and wish her well.
St. Brigid's night workshop The centre organised a St. Brigid's night workshop whereby participants designed and made Brigid's crosses. 13 Kerry ETB Director of FET Owen O'Donnell with Kerry ETB Training Centre Hairdressing Instructor Niamh O'Halloran at the opening of the new Hairdressing Salon facility at Kerry ETB in Monavalley. Rebecca Bentley Jolanta Dziewa Ewelina Cinceka Rebecca Moynihan at the opening of the new Hairdressing Salon facility at Kerry ETB in Monavalley on the 16th of April 2018.
O' Connell Adult Education Centre Photography Course Students from the Photography Course worked on a project about Monsignor Hugh O'Flaherty (The Scarlet Pimpernel) and his time living in Caherciveen. Their research involved meeting two local men who had served as Altar Boys with the Monsignor and a visit from the Monsignor's nephew, also Hugh O'Flaherty. They also gathered stories from his niece and grandnephew Pearl and Cormac Dineen who live locally. The project culminated in an exhibition in Caherciveen Library which will run until the end of May 2018. O' Connell Adult Education Centre Student Awards A selection of Students receiving their QQI certificates from Shivaun Shanahan AEO Kerry ETB. Congratulations to all those who received certificates. TECH AMERGIN COMMUNITY ARTS & EDUCATION CENTRE Photo by Michael Herrmann Summer Summer is here at last, The snow of rain and winter is long in the past, Looking forward to days in the beach, Having a picnic or a seaside feast, Ice-cream is sold by the tonne, To cool you down and enjoy your fun, A great time for kids they have no school, They go to the seaside or swimming pool, They can also go to a Zoo, To see a giraffe or kangaroo. We go out foreign and put on loads of suntan lotion, To entice a man on a foreign ocean, All night parties are regular events, On bright starry nights, People sleep outside in tents People come to Ireland to see their place of birth, They also love our lakes and mountains and other sights, They love Ceili Music ready to rock all night, So enjoy summer, have a ball.
And Winter's ugly head will rear up again in no time at all. Poem by Nora O'Sullivan / Meitheal Amergin student Classes continue at the centre, both certified (QQI) and non-certified (community education, self-financing & adult basic education) in many creative subject areas. New accredited courses this past term included Creative Studies for Special Needs, Early Childhood in Arts & Culture, Advanced Digital Photography and Ceramics, all at level 6. We look forward to an exhibition later in the year showcasing the beautiful work created by the students in these classes. We are very proud to announce that it was a first for Kerry when students enrolled on the Veneering and Marquetry QQI Level 5 class in spring 2017, led by tutor Susanne McCarthy. This course was a challenge for both the tutor and the students alike. Seeing the beautiful finished students' work on display in the current exhibition at the centre has definitely made all the hard work worthwhile!". We hope to run this course again next term. Examples from the Monsignor Hugh O'Flaherty (The Scarlet Pimpernel) exhibition in Caherciveen Library, open for public viewing until May 2018.
14
Meitheal Amergin Run under the community education programme, the Meitheal Amergin class have been busy this term with tutor Anja Gnauck completing the fairy house that will take up permanent residence in our wonderful community garden. Students are already planning ahead and have started designing and making Christmas decorations in their class that will be sold at the Christmas Market in Tech Amergin on 9th December. On Thursday 12th April, six learners who participate in the Meitheal Amergin programme, and two tutors undertook an outing to Cobh to visit the Heritage Centre. "It had been many years since the group had been on an outing so they were very excited to be able to get together and enjoy a day away." Tutor, Karis Goggin. With much planning and discussion it was agreed that they would get a bus to Killarney and travel to Cork and onto Cobh by train. Although this was a long journey it was very relaxing. We had reserved our seating so we gathered as a group over tea and treats.
We arrived into Cobh for 12.30pm and headed straight to the Heritage Centre. This is a beautiful building, full of history. There was exhibitions about the emigration from Cobh, the Titanic and Lusitania. These included photos by Fr Brown and family photos of those lost at sea, detailing their stories leading up to their voyage. Once our tour of the heritage centre was over we strolled into the town for lunch in the Commodore Hotel. It was a dry but cold day so some comfort food went down a treat!! We left Cobh to head for home at 3.30pm. All in all a great day had by all. A lovely way to get the group together, some of whom may not attend all three days of the programme. It has revived the groups morale. New Mosaic Wall Sign for Tech Amergin An exciting Community Art project is taking place in Tech Amergin Arts Centre this term. A new glass mosaic wall sign is being created under the guidance of tutor Róisín Ní Chionnfhaolaidh and under the community education programme.
Volunteers have been taking part in the design and creation of the sign to date. 3D lettering has been cut from marine plywood and will be mosaiced with coloured glass, mirror and pottery pieces and these will be grouted and then mounted on a slice of larch and placed on the outside wall, resulting in a unique attractive creation. We would like to thank the members of the local community that have worked and that continue to work on this project, for their time, input and creativity. We are looking forward to seeing the finished sign in June. TechAmerginCommunityGardenledbySueJackson Tech Amergin Community garden had a challenging season in rainy 2017. This long winter has given us many days when we say many thanks we have two warm and dry polytunnels where we can grow plenty of salad plants. Our customers particularly like the Green Wave Mustard that tastes a little like wasabi and certainly wakes you up.
There are some amazing new creations in the garden especially the fairy castle made by the Pottery group. The fairy's presence is very strong here in Waterville. Our apple trees are flowering and the willow dome is greening up as are all our trees in the woodland walk. Rosemary seems to love growing in one of our sun ray beds in the Sensory Garden, it is flowering at the moment and helping the bees with free flowing nectar to feed them this Spring. We make caring for bees and other pollinators a high priority in this garden and are proposing to establish a Special Bee Garden to demonstrate which plants to grow all year round to feed Honey, Bumble and Masonry Bees. Fiddling with Fabric In this community ed. class we experimented with fabric – cut, stitch, glue, paint, tear fold etc. etc. The list is endless. This is a fun and innovative class. The photo shows a sample of fabric embellishment, using hand felting but later stitching and beading and finally attached to the front of a t-shirt. Creative Writing (ABE) led by Lesley MacVean On Monday 16th April bestselling author Róisín Meaney met with the creative writing students in Tech Amergin where she imparted her writing tips to the aspiring writers who meet once a week at the centre, on a Monday from 10.30am – 12.30pm. All welcome.
15 Fairy house on site in our community garden Example of the brilliant mosaic sign for Tech Amergin Our magnificent Willow Dome within the community garden
Teach le Cheile (Community Ed.) led by Bernie Kennedy Our very friendly and diverse group meets to enjoy the weekly sessions at Tech Amergin. Group members' ages at the moment range from 40 to 91! Most members are from fifty to early seventies in age. Bernie stresses that all work at their own pace and sit to watch if needed. Most members of the group at the moment are women, though we have two men who are brave and secure enough to work with the ladies! We would particularly like more male members and they would find that the class is challenging and good fun and certainly increases fitness. At 2 o'clock we gather and chat – there is a very relaxed and friendly atmosphere. We begin with a warm-up to music that targets every bit of the body. The movements build to become more strenuous and aerobic and so challenge everyone as they work at their own level. We finish with dancing and then stretching as we cool down. The session is always good fun and very social. Afterwards we enjoy chatting and refreshments – time to plan outside social events.
Through our affiliation with Active Retirement Ireland and Kerry's Sean Cháirde we have enjoyed outings to hotels for lunch and dancing and short break holidays. Members and their husbands have much appreciated these and our theatre visits, walking excursions and coach outing in May. Tech Amergin's facilities allow us to enjoy special activities, such as the use of the Art room for making Christmas wreathes. We have appreciated using the big screen for watching videos of our outings, events and members' travels. The hall has also seen our free "mid-term" socials with live music, dancing, raffles and refreshments - much enjoyed by friends, neighbours and visitors to Waterville. We are always open to new ideas for activities and we always welcome new members.
'La Dolce vita, Italian Language and Culture for Beginners' This self-financing course was structured by weekly themes which introduced participants to a varied range of subjects (Italian literature, art, history, archaeology, cinema, and culinary traditions) through group learning and practical activities, screening of video clips and movies, and conversation. Through their constant enthusiasm, desire and inquisitiveness the course participants have successfully achieved basic conversational skills and the tools to independently further their knowledge of the Italian language, culture, heritage and tradition. Whether it be honing their pasta-making abilities, enjoying the cinema classics, or delving into millennia of artistic and archaeological treasures, the students are now well capable of applying their new found skills both at home and, of course, in their 'bella Italia'! SHEP course In March the centre ran it's first SHEP (Caring for our Well-being) Course. This short course led by Michelle Fitzgerald gave an opportunity to the participants to learn how to care better for themselves. The course was free to the participants and funded by Kerry ETB.
Our next evening of hospitality for class registration, will take place on Friday 14th September from 6 – 9pm. Come along and chat with the staff team to find out what course is suitable for you. Large display of students work will be on display from the many different classes that took place in the centre last year. Music and refreshments will be provided. While the centre offers a varied and busy educational programme Tech Amergin also operates as a cultural arts venue. The programme of events calendar is already booked up until Spring 2019! On 17th February talented musician Don Stiffe gave an outstanding performance at the centre, followed by the powerful women's choir Cór Ban Cúil Aodha & Peadar Ó Riada with special guests Clare Horgan & Máire Ni Chéilleachair on the 24th of February. Details of all upcoming arts and cultural events can be seen on www.techamergin.com.
Our Culture Cinema and Afternoon at the Movies programme in association with Access Cinema is very popular. Titles already screened this year include 'The Drummer and the Keeper', Loveless by acclaimed Director Andrey Zvyagintsev, Loving Vincent & Song of Granite. Cinema night takes place on the last Thursday of every month at 8pm, and Afternoon at the Movies on the first Wednesday of the month at 2pm. Exhibitions at the Tech Spring 2018 saw rotating exhibitions of students work on display from February up until the end of May. The overall end of year student exhibition will officially be opened on Thursday 31st May at 7pm (before our film screening of In Between). The exhibition will showcase the students work from the past term. Family and friends will be invited to attend the event. 16 BestsellingauthorRóisínMeaneyfromListowelatTeachAmergin,Watervilleforacreat ivewritingclassL-RLesleyMcVean,MáireSteward, Róisín Meaney and Breda Whittington.
Engagement Through Art Group, Iveragh Penninsula, Co Kerry We came together as a group in April 2016. As with many new projects, it was inspired by a number of different things which just seemed to come together at the right time. The group had finished a course called 'I OK' in Tech Amergin Adult Education Centre, Waterville. The course supported young adults who had fallen out of the system and needed a step back to Mental Wellbeing. Everyone who participated agreed that they got a lot out of the course and would like the opportunity to continue. Our local Family Resource Centre began campaigning strongly for the provision of a similar training service and started our own Community Art Group, called 'Engagement Through Art'. Our art is inspired by Land Artists such as Andy Goldsworthy.
Over the last 3 years the Engagement Through Art Group has created numerous art projects in the outdoors, then recorded this work in photographs. Back in Tech Amergin Adult Education centre the group edited these photographs into time-lapse videos. The group created music and poems to add atmosphere to the videos. Each project has led to an advancement of our skills and ambitions. At the moment we are working on an animation project to reflect, in an abstract way, the experience of having a mental health crisis. Tech Amergin Adult Education Centre, Waterville has been a great support in helping us complete all of our video projects.
We have set up a Facebook Group to showcase our work and encourage participation from people who support our group. We welcome all who would like to support us to join our Facebook Group. Here is a link to our group: https://www.facebook.com/groups/1080198788721001/ Community Groups at Tech Amergin NCCWN South Kerry While based in an office in the O'Connell Centre in Cahersiveen, NCCWN South Kerry continue to make use of the fantastic auditorium in Tech Amergin. As part of our support programme for women in south Kerry, we organise events and activities for women aimed at keeping them informed and encouraging them out to meet with neighbours and friends especially during the long winter months when there can be a feeling of isolation. Recent events include a style and fashion evening with Joan Cashman of Colour and Image Academy, a beauty evening with Mary O'Donnell of RTE's The Afternoon Show and a health information evening with chartered physiotherapist Corinne Evans.
The tiered seating allows for everyone to have a great view of what's happening and having refreshments in the foyer after events, is a great opportunity for sharing information and chatting with others. The Waterville Community First Responders would like to sincerely thank Susan Walsh and her team at Tech Amergin, for the continuing support and the use of facility. "You are flexible and always willing to assist us in its use. The Waterville First responders is the community's voluntary "Defibrillator and CPR" group, and we are linked to our HSE National Ambulance Service. It means a lot to the group to have a comfortable setting for our training and monthly get together. First Class".
If anybody is interested in joining our group please contact John Galvin 087- 7403732. Thanks again to Tech Amergin, to Susan, Michelle, Mary and Bernard. Local Link Kerry (LLK) Local Link Kerry (LLK) held an official launch of the New & Enhanced Bus Schedule for the Iveragh Pensinsual on Monday 22nd January in Tech Amergin. The launch was officiated by the Minister for State in the Department of Tourism and Sport, Brendan Griffin TD and also in attendance on the day were representatives from Community Organisations, Kerry County Council, Local Development, Kerry ETB, Bus Eireann and local Bus Operators.
KDYS South Kerry Band Project The Band Project is a volunteer led project that meet in Tech Amergin on the last Friday of every month. Young people from the Iveragh Penninsula, come together to share music. In March we had great success in the Youth Work Ireland National Finals. We entered in three categories, Solo singing, Group Singing and Band. All the performers were amazing and we were delighted to come home with Gold medals in both Solo and Group singing. Well done to Donna Fitzgerald, Emily Jouen and Sophie Wilson on this wonderful achievement. We had very exciting news in February, when we received news that our application for a grant from Dept. of Children and Youth affairs was successful. With the grant we have been able to purchase a number of instruments which we are using as an instrument library. As a result, members have the opportunity to take up new instruments. Our band now has a great new sound with a trumpet, a trombone, a saxophone and a drum kit, to name but a few. I'm sure their parents are delighted!!
St Patrick's Day was a busy time for us. We entered a float in the Caherciveen parade and won Most Entertaining and then drove out to Waterville, where we won Best Float! The theme of our float was The Yellow Submarine. We displayed flags from all the nations represented by residents of South Kerry. We decorated the float using recycled material, to show our commitment to keeping our oceans clear of plastic waste. Our research also taught us that the first commercially viable submarine was invented by an Irishman from County Clare and was named, The Fenian Ram. All in all both a fun and educational day. We took part in a fundraising show in Waterville, 'Raise The Roof', which was raising funds to replace the roof on Waterville Community Centre. We were delighted to help out with this very worthy cause. Our next big outing is the Dublin to the Irish Youth Music Awards, we are looking forward to this and hope to come home inspired to possibly enter that competition next year.
Anybody interested in joining us, just come along to Tech Amergin on the last Friday of the month at 7.30pm. You do not need to be an expert musician, just as long as you enjoy music and can sing or play a few notes, you are very welcome. Members must be attending secondary school. 17
COMMUNITY EDUCATION Kerry ETB Tutor Wins Silver Award At Bloom Festival Kerry Education and Training Board (Kerry ETB) was delighted to congratulate Horticulture Tutor Kathleen Barrett who won a Silver Award for her stunningly creative flower hat piece at the Bloom Garden Festival 2017. Kathleen is currently teaching horticulture to community groups at the Kerry County Council allotments in Tralee's Deanes Lane and Rahoonane. She is also working with groups at the Shannow Family Resource Centre in Abbeydorney and the Listowel Family Resource Centre.
Kerry ETB has a number of horticulture and biodiversity projects spread across the county. An Tochar Adult Education Centre in Causeway and the Kenmare Adult Education Centre both host specialist community projects and beautiful polytunnels. Tech Amergin Adult Education and Community Arts Centre in Waterville also has a growing project and another one is in development at the O'Connell Centre in Caherciveen. For those who may be interested in developing their skills, Kerry ETB's Adult Basic Education Service offers a fantastic Learning Through Gardening family education programme. All information on Kerry ETB courses can be found on www.fetchcourses.ie or by making enquiries to 066 71 93900. Launch of Kerry ETB Community Education and Disability Equality Specialist Support Agency (DESSA) Service Level Agreement This Partnership Initiative was agreed between Kerry ETB's Community Education Programme and Disability Equality Specialist Support Agency (DESSA). It aims to deliver the Empowering Parents Programme to a number of identified groups in Kerry and manage the programme thereafter. The vision is to support parents of children with special needs and give them the knowledge, confidence and skills to effectively advocate on behalf of their children. The Empowering Parents Programme aims to encourage parents to think differently about their child's disability and to see new possibilities and adopt new fresh approaches. It further aims to enable parents to understand public services and to access supports within their community. The signing of the Service Level Agreement was important for Kerry ETB and DESSA. It was an opportunity for both to firstly show their public commitment to the families, secondly to demonstrate the benefits of a partnership approach and finally to offer a strong foundation to the ongoing management, evaluation and support for the initiative. The SLA was co-written by Michelle Anne Houlihan, Community Education Facilitator Kerry ETB and Alice Griffin from DESSA. Director of Further Education and Training in Kerry, Owen O' Donnell, welcomed the DESSA representatives and voiced his support for the initiative and his thanks to all those involved. Owen acknowledged the presence of the National Chairperson, Jacqui Browne from DESSA who has lobbied for disability rights for many years. Following the launch Jacqui Browne took time to visit one of the groups of parents in North Kerry to meet with them and to congratulate the group on their participation in the Programme. During the launch Shivaun Shanahan, AEO Kerry ETB was thanked by the Community Education Facilitator, Michelle Anne Houlihan, for her support from the outset. Shivaun Shanahan presented an interesting history to the group on the day of the different activities and courses that Kerry ETB have undertaken to engage people with disabilities over the years. She concluded by advising that it is important that we continue to offer courses such as these under the auspices of Community Education. She stated 'While Kerry ETB provides certification and educational opportunities to many learners we also acknowledge the importance of providing the space for groups to participate in personal development. It is a combination of the both that contributes to success and personal growth overall'.
Learning Based Initiative in Tralee Kerry ETB Community Education programme supports over 100 community based courses and initiatives annually. This includes working in partnership with other organisations that have similar criteria to Community Education. These include those that work at enabling socially excluded communities and groups to access further education and develop opportunities for motivating learners to return to education as a route to social inclusion. One of the Projects that Kerry ETB has supported in the past few years is the Tralee based TEAM Project. The aim of this North East and West Kerry Development CE scheme is to support and assist participants in recovery from addiction in gaining access to training and education. The aim is to enable participants to have independent, socially and economically sustaining lives. TEAM stands for Together Everyone Achieves More.
18 Kerry ETB Horticulture Tutor Kathleen Barrett's Stunning Piece Wins Silver Award at Bloom 2017. Tutor Kathleen Barrett with her winning piece at Bloom 2017. From right to left: Jacqui Browne, National Chairperson of DESSA, Owen O' Donnell, Director of Further Education and Training Kerry ETB, Shivaun Shanahan, AEO Further Education and Training Team Kerry ETB and Alice Griffin, Manager, DESSA
Kerry ETB has supported this project by providing accredited and non-accredited courses including Teamworking Theory QQI Level 4, Vegetable Crop Production QQI Level 3, Word Processing QQI Level 3, Career Planning QQI Level 4, Pottery, Nutrition, and SHEP- Effective Communication for Better Relationships. There have also been visits to Kerry ETB's Training Centre in Monavalley and Kerry Adult Guidance for information and advice. This approach ensures that the variety of supports that adult learners require to re-engage in educational opportunities are delivered by Kerry ETB staff seamlessly and as part of a holistic approach to the needs of the adult learner. Community Education Initiative with Kerry Parents and Friends and Killarney Community College This Spring a successful Safety Awareness Project with Kerry Parents & Friends Association and Killarney Community College took place in Áras an Padráig, in Killarney. Pictured below are Transition Year students from Killarney Community College, Michael O'Gorman and Kerry Parents & Friends Association. Framed posters detailing, "Be Safe Be Seen", were promoted on the day and mounted on the wall in the common room for future reference. A special thank you to Peter Keane for facilitating this project.
"Still Life" The St John of God Art Group in Monavalley is participating in a Community Education course this term under the guidance of June Cournane. The course is entitled 'Still Life'. As part of the course the group are studying drawing and painting objects and plan to progress to portraits and figure techniques. Jewellery making course in Ballyheigue Family Resource Centre A group of enthusiastic learners participated in a jewellery making taster course in Ballyheigue this term. The photo shows an example of the skills acquired in a short period of time.
Tralee International Resource Centre develops a love of Craft A number of women who are involved in Tralee International Resource Centre (TIRC), participated in a Kerry ETB community based craft course this year. Kerry ETB is delighted to be working in Partnership with TIRC to ensure that asylum seekers and refugees have access to the education and training that will support them to be active members of our community in Kerry. Pictured are some of the beautiful work created. 19 Art work completed by participants of the TEAM Project
Launch of the Service Agreement with Kerry ETB and the Disability Federation of Ireland on Kerry ETB and the Disability Federation of Ireland (DFI) signed a Service Level agreement in November 2017. The aim of this Partnership is to provide information on existing representative structures and groups in Kerry that relate to social inclusion and disability. The mapping of existing services and supports available empowers people with a disability to advocate for themselves while providing the wider community and families with an opportunity to develop the skills, knowledge and capacity to support others. The Programmes are consultative and the curriculum and teaching methodologies are developed in Partnership with the Participants. Pictured right; Priscilla Donovan who won the Maurice Walsh Award (Adult Short Story) at Bally Donghue Bardic Festival with her story 'Washing Barbara.' She is a member of the Kerry ETB Community Education funded Listowel Writing group. Congratulations to Colette McCarthy! ColetteisagraduateoftheCommunity Education funded Women's Studies Certificate delivered in Kerry by University College Cork. A number of women participated in taster modules and from the group three went on to complete the certificate. According to Michelle Anne Houlihan, Kerry ETB CommunityEducationFacilitator,'Iwish toextendapersonalcongratulationsto all the women whether you did one module or the full Certificate. Every Woman brought so much to this Initiative. I am privileged to have been part of this'.
TRALEE VTOS Last September Tralee VTOS opened its doors to new first year QQI Level 3 & 4 and Leaving Cert students while also welcoming back our second year students. It has been a very busy centre both academically and socially. Awards Lunch On the 8th September we hosted our Awards Lunch. All our students received Certificates, from Shivaun Shanahan AEO, to honour their achievements in the Leaving Certificate, QQI Level 3 and QQI Level 4. Our Student of the Year was Patrick Doherty. Congratulations to Past VTOS Student Tara Conway, a Tralee VTOS past student, is currently doing a Post Grad Diploma in Adult Education in Mary Immaculate College and is back in Tralee VTOS completing her Teaching Practice. From Classroom to Staffroom, My Journey by Tara Conway 'Returning to education can be daunting for any adult, especially when school never suited them. I left school when I was in 5th year, my school reports always said giddy in class and lacks concentration. In my mid to late teens I couldn't engage in school life as my focus was elsewhere, so I believed getting a job was better suited to me. As I got older and more mature I realised that education had a lot more to offer than I earlier anticipated and not only in terms of job opportunity but in terms of self-fulfilment. In my early twenties I decided to return to education and complete my Leaving Cert. I contacted Tralee VTOS through an advert I saw in the local paper and attended a meeting with the course co-ordinator. Thus my journey in education recommenced. This entailed a two year programme which culminated in my completion of the Leaving Certificate. While in VTOS I was reacquainted with study skills, introduced to a structured programme of study and provided with exceptional support and encouragement throughout my time in VTOS. It was a moment of great satisfaction when I successfully completed my Leaving Cert at the age of 23. Without VTOS guidance this would not have been possible. After completing the Leaving Certificate, I returned to work and time went by as it does! In my early thirties I once again decided to go back to education and completed a primary degree (Hons) in the Institute of Technology Tralee. I am now in the process of completing a Post Grad Diploma in Adult Education in Mary Immaculate College. As part of that I am once again back in VTOS, where I am completing my Teaching Practice. The circle has been completed and it is a pleasure and a privilege to once again return to VTOS and avail of their support and encouragement from the vantage point of the top of the classroom! It's a particular pleasure to reacquaint myself with the same teachers as when I first entered VTOS all those years ago. Much of what I have achieved in my academic and working life is down to the support, guidance and encouragement I received from Tralee VTOS back then and I continue to receive it today. For all of that and much more I am deeply grateful to all the wonderful teaching staff at Tralee VTOS'.
20 From Left to right: Michelle Ann Houlihan, Community Education Facilitator Kerry ETB, Shivaun Shanahan AEO Further Education and Training Team Kerry ETB, PJ Cleere Development Manager DFI and Aine O' Sullivan Community Development worker DFI.
Milk Market Lane Mural VTOS Students at work on the mural at Milk Market Lane in Tralee showing diversity of skill and talent – picture includes students Eugenia Rodina and Bernie Kinch. Tralee VTOS Food Workshop Tralee VTOS was very excited to welcome Fanny Binder from "The Food Remedy" who hosted a workshop for Tralee VTOS in March. She told the group about the 5 R's that help us to live healthy, energetic and happy lives: remove, replace, re-inoculate, repair and rebalance. She also made everyone aware of the nutrients in the food we use every day. Fanny enthusiastically explained the importance of improving gut health by having fermented foods in one's diet. She showed how easy it is to make water kefir, kvass and sauerkraut. Introducing a wide variety of good gut bacteria through sampling these fermented drinks and food was a treat a and new knowledge for many of those present. She also educated the gathering on how it is possible to make delicious sugar free food. Hippocrates said "Let food be your medicine and medicine be your food." Fanny introduced this exciting new possibility and how to achieve this. It was indeed a lesson for life.
Field Trip to Killarney Tralee VTOS Students on their Field Trip to Killarney. KILLARNEY VTOS A Man with A Vision who has transformed the lives of so many Killarney VTOS Adult Learners 'You don't have to see the whole staircase, just take the first step' Martin Luther King Jr. The Staff and Adult Learners past and present of Killarney VTOS, would like to wish Michael Brosnan Supervisor, Killarney Community Employment Scheme Ltd all the best for his upcoming retirement. Michael Brosnan has worked closely with the Killarney VTOS centre for over twenty years. Michael has given freely of his time year after year to sit on the Mock Interview Panel for the Killarney VTOS learners. This experience has proven very beneficial for the VTOS learners, gaining valuable experience from the mock interview performance and receiving constructive and positive feedback to enhance future interview performances. In his capacity as Supervisor, Killarney Community Employment Scheme Ltd, Michael developed a workplace model where many Killarney VTOS Adult Learners are given the opportunity initially on the C.E scheme to gain employment aligned with Further Training that has enabled many of them to acquire additional accredited qualifications, progressing them to secure full- time employment positions with Killarney Parents & Friends. Everyone at Killarney VTOS would like to thank Michael sincerely for his genuine friendship, support, guidance and expertise enabling our learners to return, progress and reach their potential in the world of work. 'We must find time to stop and thank the people who make a difference in our lives' John F Kennedy.
21 Thank you Michael Brosnan
SOUTH KERRY VTOS VTOS South Kerry continued their great work this year and are very proud to share an example of a short story and some of the impressive art work that was produced by students as part of a communications creative writing project and their wellbeing programme respectively. Thank you to all the students that were involved in all learning assignments and events over the year. Much focus was put on Mental Heath Awareness which is strongly embedded in all that Kerry ETB do. Horror story "The Good Life" written by Orla Evans, VTOS, Killorglin The temperature gauge is heating up on the car as Eileen's trusty old Fiat trundles slowly down the overgrown country road. Well, it says road but it's more of a path with green grass growing up the middle. Eileen frowned and hoped the grass wouldn't catch fire under the hot engine. A stupid thought really but she hoped not. Nigel stretched beside her, sprawled out on his seat and made a funny sigh followed by an almighty smell. That food just isn't agreeing with him mused Eileen.
Finally the road improves and in the distance Eileen glimpses the cottage, Havertree House. Smoke billows in a majestic plume from both gable chimneys at either side of the house. God it's so remote, how did aunt Effie live here all these years? Alone too with not even a dog for a companion. Mary has arrived ahead, her jeep parked haphazardly in the drive. Mary, the older sister, ever organised and punctual thought Eileen but immediately regretted her passive aggressive thoughts. Mary is kind, sure doesn't she tell everyone so repeatedly.. Nigel wakes with a start as I engage the handbrake. He shakes himself and with a quick bark he's at the window frantic to escape and bound around with excitement. "Feck off, you eejit" I protest but to no avail. Better get out of the car quick before I'm deafened. Door opened and quick as a lark he's out sniffing, running and being his chaotic self. Oh here's Mary looking thrilled at the vision of madness that is us.
"Come in away quickly now" says Mary "The heat is escaping and it'll be dark soon." Sure who am I to disagree? Mary has been cooking and the smell of stew infused with wine envelopes me. The turf is spitting away in the fire and two glasses of wine are poured. I take out my rolling tobacco and begin the artful process of making a rollie. I think it is an art rather like a tea ceremony, Mary thinks it's a disgusting habit and rather does resemble a bulldog chewing a wasp as I roll. All the more enjoyable for me and I briefly consider lighting up indoors before chickening out and heading outside.
Inhaling deeply and feeling the warm glow I survey the garden, wild and free but evidence of beauty it once was is still there. We used to be packed off here every summer to stay with Aunt Effie when school boarding ended. God it was miserable, Effie was miserable and Mary was Mary. When our parents died tragically when I was 11 and Mary 13 it was all holidays here with the Great aunt of doom. I escaped for good when I could at 18 and never looked back, Mary was more dutiful and kept in regular contact. Now Effie is gone and the house is ours. We have to sort through the piles of crap and do our duty. Well, Mary will. I'm getting drunk.
Nigel has found his way in to fire and nabbed a crusty bread roll too it seems. I reach for my glass of wine after plonking myself on the dust infested couch. Plonking was a mistake as its bloody rock hard and now I'm surrounded by plumes of dust. Now, Where is my wine? Mary must have moved it. Odd. I go into the kitchen and Mary is serenely stirring the stew but there is no glasses closeby. "Open the wine there kid" she says. Where is the other bottle gone I wonder does Mary have a wee problem? The wine of course is matched to the stew and as she carries the steaming bowls into the sittingroom. Mary is again nattering about her culinary skills and the wine that she has added to the stew. "Self praise is no praise" rings in my ears and I remember Dad suddenly and how he used get cross with Mary and her self congratulation. God, he was right but sure she is kind really so I dismiss my thoughts.
The stew is warm and tasty and I consider how bad of a person that I am thinking badly of poor Mary. I was never so kind really, more selfish and contained. The wine is nice, bitter though. Nigel is up and whimpering and pawing at me. So far away though, he's so far away. Mary is still rabbiting on about how great she is but her face is looking weird. Nigel is frantic now and Mary is grinning. Jeez, her teeth are sharp little feckers aren't they? Almost like tiny shark teeth. Grinning away. Still rabbiting on, the stew is churning and I catch her eye and think "F ! She is not nice, she has bleedin' killed me, the bitch!" Mental Health Awareness Poster by Michaela Kelly, Youthreach, Killorglin who is completing an Art & Design QQILevel3.ArtworkwasdesignedaspartofraisingawarenessaboutMentalHealth. Poster by Thomas O'Sullivan, VTOS, Killorglin depicting the importance of positive Mental Health 22
LISTOWEL YOUTHREACH (KDYS) Vampires take a coffin break for the Annual Listowel Youthreach - Halloween Parade Huge crowds of participants and spectators attended the Halloween Parade last October 31st 2017. There was a fantastic atmosphere and everybody got into the 'spirit' of things by dressing up in their colourful and scary Halloween Costumes. The event kicked off at 6.30pm in the Library grounds with music provided by the KDYS Mobile Youth Café. The parade was led by Listowel Youthreach Students who were dressed as 'Vampire Drummers' creating a real Spooky atmosphere. The parade concluded in the Square where there were treats for all the children and interactive street entertainment performed by Drum Dance Ireland. According to the students involved "All the planning and hard-work paid off when we saw the happy faces on all the children, who came and enjoyed the parade" Listowel Youthreach would like to thank Michelle Roache (co-ordinator) and students from the North Kerry College of Further Education who kindly gave their time to do the face-painting for our Vampires. 23 Listowel Youthreach hosted a successful Maths week in 2017 Listowel Youthreach Student of the Year, James O' Brien, pictured at the Kerry ETB Student of the Year Awards 2017 Hope Christmas Shoebox Appeal - For the last 3 years Listowel Youthreach have helped out at the Hope Christmas Shoebox Appeal Sorting Office, preparing and sealing shoeboxes for delivery to Eastern Europe.
Listowel Youthreach / Nano Nagle Nativity Performance in St. Mary's Church Listowel on 13th December 2018. QQIAwardsNight: 21stSeptember2017-Students&teachersfromNorthKerryYouthreach,Listowelpicture dattheirawardspresentation at the Seanchai Centre, Listowel on Thursday the 21st of September 2017. Students graduated with QQ1 levels 3 & 4 certificates. Listowel Youthreach Pink Day. On Thursday 26th October 2017 Listowel Youthreach hosted a 'Pink Day' in aid of Breast Cancer Awareness On the 14th of February Listowel Youthreach hosted a charity day 'Kiss me Goodbye' in aid of MS awareness.
BACK TO EDUCATION INITIATIVE (BTEI) The Back to Education Initiative (BTEI) provides part-time courses for over 16s, aimed principally at those who have not completed Leaving Certificate (or an equivalent) qualification. It gives individuals the opportunity to combine a return to learning with family, work and other responsibilities. Anyone who has left full-time education can take part in a course, but priority will be given to those with less than upper second level education. For further information please contact BTEI, Kerry Education and Training Board on 066 7193900.
Below are some examples of the achievements of BTEI learners BTEI Craft Class The Craft Class have been together for the past few years starting with Community Education, progressing onto Level 3 and Level 4 BTEI before progressing onto Level 5 Art Craft and Design modules at level 5. The group featured below are the Teamwork Level 5 from SeanChai in Listowel. They were gathered together to receive their Awards and will be submitting Combined Materials Level 5 this summer for assessment. Kerry ETB wish them every success.
BTEI Tutor bring creatively to the FET Fair Priscilla Sweeney kindly supplied the BTEI team in Kerry ETB with some of her lovely hand-crafted quilts to display during the Further Education and Training Fair day in the Brandon this April. Pictured below is just a sample of one of her masterpieces. She has made several over the years including for a competition in the Botanical Gardens in Dublin on the theme 'families in a garden'. She is a gifted tutor who can turn her had to any craft from levels 3 to 5 for the BTEI students as well as Community Education. She works with students with mixed abilities around the county and many fantastic pieces have been produced over the years in her classes. We are very proud of her and all of the students. Congratulations to all on your achievements. BTEI Level 5 and Level 6 Childcare Course The Childcare course in Kerry College of Further Education is a mixture of BTEI Level 5 and Level 6 students. In addition to learning there is great commandership in the course. They are pictured below attending the last night of classes before their break at Christmas.
One of the students arranged for her own family to dress up for the party in the lovely costumes. The Childcare Tutors in the photo are Margaret Finch and Debra Regan. A great night was had by all. 24 Tutors Priscilla Sweeney and Kathleen Barrett with Martina Ronan, Kerry ETB admiring one of Priscilla's handmade quilts Childcare Course Christmas Party December 2017
25 TRALEE YOUTHREACH LCA Voices from Tralee Youthreach Leaving Cert Applied Tadhg Foran (Student) 'Our class visit to the Kerry ETB training centre helped me to decide what I want to do when I leave Tralee Youthreach LCA. Going on this visit showed me courses that I would be very interested in, such as becoming a chef or working with computers. I also believe that it helped me to decide what I what to do in the future such as Manual Handing and auto work as I have a great interest in cars. They also showed me the workplace where the students practice welding and working with windmills. If I started up a welding course it could help me in the future working with 'Liebherr'. Our site visit was also very interesting as we toured the recording studio and the onsite garage. It is also a great place to go to learn as you will also be able to avail of work experience while learning. This will help with understanding how to do things instead of reading it in a book. I think this is great because it gives a lot more experience. I think that the Kerry ETB Training Centre is a great place to go to and from looking through it I think that there is a high possibility of going there because of their wide varieties of courses and opportunities on offer' Alvile Mateikaite - My Journey on LCA so far 'My first day was very nerve wrecking for me because I was extremely nervous and I did not know what to expect ,who I would meet, what work will be done and how the year will go. That changed quickly as soon as I became more comfortable and got to know everyone and since my first day I've made many friends. I am very happy and I am so pleased with myself that I have made the decision to be on the programme. The staff are so helpful, very kind and they really take the time to provide us with the help we need. The atmosphere is so relaxing and I can actually enjoy coming in to school every day, not like before. We have 6 weeks altogether this year of work experience which I find really good because that gives us so many opportunities to have good references and experience on our CVs. One subject that is very useful is Vocational Preparation and Guidance as this has helped us explore future careers and find out about future courses. We have visited Kerry ETB training centre and the Kerry College of Further Education which really helped me decide on what I want to do as a course. Staff here always find something to help us through the week between lunchtime activities and going places. They always make going to school way more interesting and fun. I am really looking forward to the summer programme because I think it will be interesting and very enjoyable. We were told to expect the best from last years students'. KERRY ADULT GUIDANCE AND INFORMATION SERVICE (KAGIS) Kerry Adult Guidance and Information Service (KAGIS): An overview of the Service and some key points/trends of interest The Kerry Adult Guidance and Information Service, also known as KAGIS, is the part of the Kerry ETB, which offers a professional adult guidance and information service to eligible people in Kerry. The KAGIS team is based in Centrepoint, Tralee, opposite the Train Station, but also meets with people throughout Kerry. Key Observations In 2017, KAGIS met and/or assisted nearly 1,400 beneficiaries. These people were assisted though one-to-one guidance sessions, group sessions, and/or information queries. Guidance sessions are usually between 2 to 3 sessions on average. An information client will most often have their query answered within in one session. Over recent months KAGIS has observed the following as the most frequently asked courses and training: • Apprenticeships • Basic Computers • English for Speakers of Other Languages (ESOL) • Health Care Support Part TIme • Personal Development • Post Leaving Certificate Courses • Start Your Own Business • Train the Trainer • VTOS • Distance Learning Although not a course, KAGIS has observed there has, and continues to be, numerous queries regarding possible distance learning options. Learners are increasingly seeking this option as a way of delivery, access, and participation in education and training.
Tadhg Foran and fellow students tour Kerry ETB Training Centre in Monavalley Alvile Mateikaite and fellow Tralee LCA students and staff
From last year's guidance client survey, c. 95 % of respondents were "satisfied" to "very satisfied" with the service they received, and 73% reported having been able to take action towards their goals as a direct result of the guidance sessions. Interesting to note, of those not satisfied, the reasons given were about circumstances outside of KAGIS' control (such as insufficient money, difficulties with other organisations, etc.). 100% of Guidance Information Service clients reported they were "satisfied" to "very satisfied" with the service they received. Of those, c. 65% of information clients reported they were able to take action as a result of the information they received from the Guidance information Officer. Reminder to Kerry ETB Staff and Volunteers Possibly not known as much by Kerry ETB staff and volunteers, is that the KAGIS guidance and information support is available to them as well. Following is a comment from a Kerry ETB staff members who availed of KAGIS support: "Back in 2014, while I was working as an intern in the IT Department with Kerry ETB, I completed a Psychometrics Assessment with Rico Stein. The results of this assessment were returned to me as a personal profile which I was then able to review with Rico on a one-to-one basis. As I had only begun my career in IT at that time, I was still not 100% certain of which path my career and training would take me. The Psychometrics Assessment was extremely beneficial to me as it helped to guide me in planning my career going forward. It indicated to me what my strengths are as well as what areas that I needed to work on in both my personal and career attributes. In the end, it listed IT Call Centre Agent and Systems Analysts as some of the careers that were suitable to me. This provided me with additional drive in pursuing a career in IT, and has helped me realise the path that I was meant for as I am now working full time in the role of IT Administrator. I would highly recommend the Psychometrics Assessment to anyone thinking of availing of the service." - Malcom O'Sullivan, Guidance Client.
KAGIS Information Centre KAGIS welcomes on-site, scheduled, group visits to see and use the Guidance Information Centre. Coordinators and managers, of courses, may request a group visit (8 learners max at a time) for learners to visit the KAGIS Information Centre, to address queries or attend a workshop, designed to meet the group's needs. The KAGIS Information Centre has client computers available, paper-based and online information. The KAGIS Information Centre is available to any adult living in Kerry. We advise, if you are going to visit KAGIS, please arrange an appointment first to ensure there is someone available to see you on the day. A Special Note to Course and Support Providers Adults are in regular contact with KAGIS for information on education, training, employment or supports. The KAGIS Information Centre is an ideal way to help get your course or training information literature to potential learners. We encourage you to add KAGIS to you mailing list.
The KAGIS team (Angela O'Sullivan, Ita Lane, and Rico Stein) can be available to meet with your learners/potential learners on an individual or group basis. For more information or to arrange a visit Tel 066 7121300, Email guidance@kerryetb.ie or visit http://www.kerryetb.ie/guidance/ KERRY ETB STUDENT AWARDS 2017 The annual Kerry ETB Student Award ceremony took place on Friday 19 January in 2018. This is a key event in the annual calendar when we Kerry ETB celebrate the achievements of students and learners from their Post Primary Schools and Youthreach centres.
Sixty-six student awards were presented at this ceremony which is a very special occasion for all of the Award Recipients, their Parents/Guardians, families and teachers. The Award Recipients are excellent role models for their Schools and centres. Students received awards for academic excellence, involvement in school life, peer mentoring, Transition Year achievements and leadership. In addition to the official award ceremony, Kerry ETB also recognised national achievements of Kerry ETB schools in 2017. This included Castleisland Community College's Planet Savers and Water Explorers who both won national awards in their efforts to protect the environment in 2017. In sport Síofra O' Shea from Coláiste na Sceilge was recognised for her achievement in Irish Basketball and Coláiste na Ríochta's Killian O' Gorman was acknowledged for his win in Irish Pitch and Putt, Junior Team 2017. Killorglin Community College's Jack Nagle and Timothy McGrath were awarded certificates of recognition of their achievements in STEM and innovation.
Kieran Lucid, former student of Kerry ETB School Causeway Comprehensive was the guest speaker on the night. Kieran hails from Ballyheigue, County Kerry. He has a Bachelors Degree in Electrical and Electronic Engineering and a Masters in Business Information Systems from University College Cork. Kieran began his career in kdb+ in 2006 and progressed on to work at numerous institutions including Bank of America, Liquidnet, Barclays Capital and Deutsche Bank. He set up his own data consultancy company QuantumKDB Ltd in 2011 and successfully sold it in a multimillion euro deal in 2016. As a strong advocate of technology, he focused on technical sales in non-traditional industries which he recognised had a huge growth potential. From passion and positivity to leadership and ambition, Kieran perfectly embodies the entrepreneurial spirit while remaining loyal to his family and community. His main advice to the would be entrepreneurs in the audience was "Successful start-up founders are getting younger by the year as the barriers to entry continue to lower, and indeed it's never been easier to bring an idea to life in a short time with a small team." 26 Left to right: Colm McEvoy, Cllr Jim Finucane, John O' Sullivan (General Manager Lee Strand) Kieran Lucid, Ann O' Dwyer and Brendan Dowling (Registrar IT Tralee)
These awards also included the Best Oral Irish Junior Certificate Award as it is a priority in the Kerry ETB strategy to support and encourage the love for the Irish language. This award is sponsored by the Lucey family in memory of the late Kathleen Lucey, a former Irish teacher in Tralee Community College. The award was especially significant this year as sadly Kathleen's husband Paul, also a former teacher in Tralee Community College, passed away in December 2017. It was Paul who introduced this award for the first time in 2013 and Kerry ETB would like to sincerely thank the Lucey family and offer them our deepest sympathies.
At the ceremony Colm McEvoy in congratulating all the award recipients, stated that "in Kerry ETB we are very mindful of the importance of education and we strive to ensure that we provide a holistic educational experience for our students in our schools and centers, where students can achieve their potential and where we are true to our core values of respect, quality, equality, inclusion and learning." Ann O'Dwyer Director of Schools highlighted the excellence in teaching and learning in Kerry ETB schools. She quoted from recent Department of Education and Skills Whole School Evaluations which highlighted the quality of teaching and learning and student care in ETB schools. She acknowledged the outstanding achievements of all the Award Winners on the night and took time to note that each and everyone reflect the core values of Kerry ETB ' as mentioned above by Colm McEvoy 'respect, quality, equality, inclusion and learning'.
Kerry ETB also thanked the event sponsor Lee Strand Cooperative Creamery Ltd. for their kind sponsorship and also Mr Oliver Murphy, President of Tralee Institute of Technology (Tralee IT) for hosting the ceremony in the IT. Hall of Fame – Kerry ETB are immensely proud of all its students and wishes congratulations to all on a very successful school year Catherine Barry welcomed at the Kerry ETB Annual Student Awards Catherine Barry attended the Kerry ETB Annual Student Awards night whereby Ann O' Dwyer took the opportunity to welcome the new principal of the Killarney Two Mile Community National School to her first Kerry ETB Award ceremony and to announce "We are also working with the school Board of Management to develop special awards for the pupils of this school in future Awards events". In memory of the late Leonard O'Donnell 1964 – 2017 TUI kindly sponsored the Best Business Studies Student Award at the Annual Student Award show, in memory of the late Leonard O'Donnell 1964 – 2017. Leonard O'Donnell joined the teaching staff of Causeway Comprehensive School in September 2006 and was immediately welcomed, by both staff and students. His sense of humour, commitment to his subject areas and his vast knowledge of current affairs was always appreciated in the classrooms and in the staffroom. Leonard was a consummate professional and left a lasting legacy of his love of History and Geography to all his students. He was happiest when he was helping others and gave his time unselfishly to his TUI work. He was chairperson of the Kerry Branch of the TUI, staff representative on Kerry Education and Training Board and recently represented Kerry and Limerick on the national executive of the Teachers Union of Ireland. In honour of Leonard's commitment to education and trade union activism, the TUI has commissioned this medal and has committed to continue to do so in honour of Leonard. Ar dheis Dé go raibh a anam dílis.
27 Pictured above: A selection of award winners pose with from left to right with: Colm McEvoy, Chief Executive, (Kerry ETB), Ann O' Dwyer, Director of Schools, Youth and Music (Kerry ETB) and Kieran Lucid, Guest Speaker.
KERRY MUSIC EDUCATION PARTNERSHIP: KERRY TAKE NOTE Kerry Music Education Partnership (KMEP) is a performance music education initiative led by Kerry Education and Training Board. The project is a partnership initiative with a number of statutory, voluntary and local agencies including Kerry County Council, the Institute of Technology, Tralee, Kerry Diocesan Youth Service (KDYS), Ealain na Gaeltachta and local music educators and youth organisations. KMEP oversees the delivery of the Take Note Music Project, the aim of which is to broaden access to affordable, multi-genre music performance and education programmes for children and young people. It is a self-financing project which is made possible thanks to the continued commitment and support of all the project partners. More information provided below. Partnership Programmes for 2017/2018 included a Vocal and Instrumental Tuition Service, a Youth Choral Initiative, an Irish language Youth Music Project, a Musician-in-Residence programme and the launch of two Level 5 programmes in Music and Sound Production.
Vocal and Instrumental Tuition Led by Kerry ETB, the Take Note Vocal and Instrumental Tuition programme is currently being piloted in a number of primary and post-primary schools across the County. The self-funding initiative gives opportunities to tutors and musicians to provide tailored music programmes of between 10-30 weeks to children and young people in school environments. This year's classes were delivered by KMEP tutors Maria Ward, Sean Treacy, Ray Fahy, Darragh Lynch and Abel Benito. Participating schools this year included Fossa NS, O'Brennan NS, Ballymacelligott, Scoil Nuachabhail, Gortatlea, Causeway Comprehensive School, Coláiste Gleann Lí, Tralee and Colaiste Na Sceilge, Caherciveen. Tuition takes place in small groups where children are facilitated in learning and performing music with their peers. Over 2017/2018, over 150 pupils participated in weekly ensemble performances or received tuition in areas such as voice, guitar, drum, percussion, keyboard and ensemble playing. In December 2017, students from Coláiste Gleann Li, with the assistance of Maria Ward, successfully recorded and launched a CD in aid of ISPCC and were also invited to talk to Deirdre Walsh on Radio Kerry about their experience. Well done all!
Youth Choral Project In partnership with Kerry ETB and Creative Ireland a number of youth choral projects were launched across the four Municipal Districts of Kerry during 2017/2018. The workshops, led by experienced Choral Directors, provided opportunities for children to engage in choral music and participate in local community performances. The initiative proved a great success and plans are already in place to further develop the project over the coming year. Musician in residence – Ian Wilson In April 2018, composer Ian Wilson commenced his position as Musician in Residence for County Kerry. Ian's residency focuses on the creation of musical compositions with children and young people and includes a schools' composition project inspired by nature. Ian also offers free workshops to songwriters and composers where original work can be performed and discussed in a friendly environment.
One of Ian's first workshops took place with young performers and songwriters at Kerry College of Further Education. A number of students performed original work and were delighted to have the opportunity to discuss their creative ideas with Ian. The Musician-in-Residence programme is co-funded by the Arts Council and the National Parks and Wildlife Service and includes the use of a cottage at Muckross where Ian will be based. Ian can be contacted directly at composer@kerrycoco.ie. Tógra Ceoil sa Daingean An Irish-language youth music initiative, led by Kerry ETB in partnership with KDYS, was hosted at Pobalscoil Chorca Dhuibhne in Dingle in 2018. The initiative was co-funded by Ealain Na Gaeltachta.
28 Composer, Ian Wilson, talking to a group of young musicians and songwriters
The project was conducted entirely through Irish and led by renowned vocalist, musician and TG4 presenter, Muireann Nic Amhlaoibh. Young musicians participated in weekly musical performances and created new music and songs. The project, which is currently in its 2nd year, includes recording studio time for the students. The Irish language song 'Daoirse', written by students on the 2016/2017 programme, was successfully shortlisted for Gael Linn's Scleip competition in 2018. Congratulations!
Instrument Bank Kerry Music Education Partnership was delighted to be amongst the 31 successful applicants awarded capital funding from Music Network's Music Capital Scheme Award 1 in 2018. KMEP received a capital grant of €12,179.06 which will be used to set up an instrument bank for children and young people engaged with Take Note music education programmes in 2018/2019. The instrument bank will be managed and administered by Kerry ETB and Kerry County Council QQI Level 5 Music Courses 2017/2018 saw the first cohort of students complete the Level 5 Certificate in Music and Level 5 Certificate in Sound Production at Kerry College of Further Education. Teachers, Miranda Cournane and Loz Ann McCarthy, worked with an amazing group of young performers and technologists across a range of modules including Music Theory & Practice, Music Performance, Event Production, Ethnomusicology, Music Industry Studies, Sound Production and Music Technology. The students undertook a period of work placement and performed at a number of events throughout the year for Kerry ETB and KCFE. The students also produced a Charity CD comprising original songs, covers and soundscapes which they launched at The Ashe Hotel in Tralee in April. Upon successful course completion, graduates can expect to progress to employment in the music industry or to further study in higher education institutions. Applications are currently being taken for next year's Music Performance and Music Technology programmes as well as new QQI Level 5 offerings in Music & Theatre and Dance & Performance Studies. Applicants can register online at www.kerryfe.ie or call (066) 7121741 for more information. Further Details For further details of Kerry Music Education Partnership project initiatives, visit www.kerrytakenote.ie where you will also find links to our social media pages (Facebook, Twitter, SoundCloud, YouTube) Queries in relation to KMEP projects or ideas for new music partnerships can be directed to Miranda Cournane, Music Project Coordinator, at Kerry ETB Head Office or at Kerry College of Further Education.
Mobile: 086 0296504 Email: mcournane@kerryetb.ie TRALEE REGIONAL SPORTS & LEISURE CENTRE Tralee Regional Sports Leisure Centre opened in 1976. It boosts facilities such as handball, racquetball and squash courts, saunas, tennis courts jogging track football pitches and more recently the construction of a new fitness centre (1987) and a Teaching Pool 12m x 7.5m (1994) and 4 flootlit Astroturf pitches (2010) with a first floor development and further outdoor facilities as part of a major Sports Campus. The complex is managed by a Limited company reporting to a Board of Directors with members drawn from Kerry ETB and Kerry County Council. The centre is used by a large number of clubs, school, groups, and colleges along with the general public. The centre is currently the main the main sports facility for three ETB schools.
This year saw the provision of new gym equipment and the organisation of community based inclusive exercise initiatives for the underserved sections of the community as well as the general public in partnership with Kerry ETB and Kerry Recreation and Sports Partnership. Two examples are the 'Swim for a Mile' and 'Swim for all Children' initiatives catering for young swimmers with a disability. There are also plans to upgrade the Sports Hall floor this year. Finbar Griffin, General Manager, is developing the centre and the activities on offer so as to ensure that Tralee Regional Sports and Leisure centre is to the forefront of providing the best public access to sports and leisure facilities and sporting education programmes for the community of Tralee. The centre faces much competition from private sector facilities but has initiated a stong PR campaign this year to attract new members. The future is bright for the vital 29 QQI Level 5 Music Class of 2018
CASTLEISLAND COMMUNITY COLLEGE Castleisland Community College await results of Eco Unesco national semi-finals Castleisland Community College competed in the national semi-finals of the Eco Unesco competition and are awaiting results to see if the qualify for the national finals. The Eco Unesco competition is a celebration of the commitment of young people to take action on important environmental issues at both local and global level. The fifth year students travelled to UCC to present their project. It is based on the River Maine which includes the four biodiversity signs along the river walk. The project has involved the Biology, Geography and Irish teachers. They also worked with Mary Walsh of Tidy Towns. The students have learnt about the biodiversity of the river and have translated the information 'as Gaeilge'. It has been a fantastic learning experience in ecology and geography as students can apply their practical knowledge to classroom learning. There has also been plenty of Irish grammar learnt with translating the text! It was a dragon's style presentation with a questions and answering session afterwards. Regardless of results of the semi-final which will be known in April, valuable lessons have already been learnt with environmental issues being championed by Castleisland Community College.
Castleisland becomes a Fair Trade town Castleisland Community College received confirmation from Fair Trade Ireland that Castleisland is now officially a Fair Trade town. This makes Castleisland town the 49th Fair Trade town in the country and only the second in Kerry (Tralee is the other). This has been achieved by the Transition year students of Castleisland Community College. There have been many activities that were undertaken by the students as part of the guidelines to becoming a Fair Trade town. They undertook market research to ascertain the percentage of coffee shops and restaurants that supply fair trade teas or coffee which stands at a high 67% in Castleisland. Bewley's coffee that supplies many of the town's coffee shops and restaurants is fair trade.
The students undertook a major advertising campaign including the promotion of Fair Trade chocolate at Christmas. Leaflets were distributed around the town. Workshops were presented to Junior Cert classes and primary schools. A Fair Trade bake-off proved a great success. Local businesses such as AIB, Chamber of Alliance, SuperValu and Tidy Towns were instrumental in helping the students achieve the Fair Trade town status. Councillor John Joe Culloty (past pupil) also provided essential backing. Without the support of this wider community their goal would not have been achieved. Transition Year students also entered the Fair Trade project in the Young Social Innovators (YSI) competition and they have reached the National finals which are happening in May of this Year. The town was privileged to have a visit from Fair Trade Ireland. They listened to the story of Juliet Arku-Mensah from Ghana who works on the banana plantation Vrel. The co-op supplies bananas to Fair Trade and pupils listened as she relayed how supplying to Fairtrade has given the workers and their families the mere basics to survive. It was a truly humbling experience. Well done to all those involved.
Be Active, Be Alive with Castleisland Community College! There is no shortage of entertainment for students at Castleisland Community College during lunch time. The school choir under the guidance of Ms O' Sullivan practices for various school events. The music club meets on Fridays with Science and Music Teacher Ms Corridan. The more energetic students have access to the community centre where various sporting activities take place. A teachers versus TY students basketball match, took place before the Autumn mid-term. Also, the book club started before mid-term. Here students come together and exchange books or borrow books from the school with the book club giving them the opportunity to discuss these books. For those who wish to take some time out of their busy day to be in the moment and relax, there is lunchtime mindfulness under the guidance of Ms Thornton. The Club Gaeltacht takes place on Wednesdays for first years with plenty of fun and games 'as Gaeilge'.
30 The fifth year students from Castleisland Community College who are championing environmental issues. Transition Year students with Juliet Arku-Mensah from Ghana
Shoebox Appeal 2017 The Team Hope Xmas Shoe Box Appeal goes from strength to strength every year. The school started donating ten years ago and had a target of 50 boxes. Ten years later and the school reached 163 boxes this year. It is truly a testament to the generosity of spirit of all school members. The shoe box appeal has highlighted the importance of recycling as students were encouraged to bring in toys that were in good condition but no longer in use. The TY Construction studies class under the guidance of Mr Joy made up wooden toys from small pieces of wood left over from Junior and Leaving Cert Projects. Art classes made soft toys from scraps of material with Ms Thornton and the 3rd year CSPE class made up shoe boxes for their CSPE project with Ms Healy. Donations of money were given and Transition Year students had a cake sale to raise funds for other items that needed to be bought for example crayons, colouring books and soap. A massive thank you to all those involved. 31 Pupils practice Mindfulness and take a break from the busy school environment The Soccer Club demonstrating their competitive ways during lunch time in the community centre. The Bookclub meet in Castleisland Community College during lunch time The Music Club members of Castleisland Community College Agne Arlauskaite Sarah Ann O'Connor Shoebox appeal goes from strength to strength in Castleisland Community College.
Castleisland Community College & AFC received €100,000 funding for Astro Turf pitch development Castleisland Community College received a visit from John Delaney of the FAI. The school along with the AFC have worked hard to raise funds for the Astro- turf pitch. There have been two lip sync competitions which raised funds along with €59,000 donated by Brendan Griffin under the sport's capital grant. It was fantastic news to hear that the FAI will donate a further €100,000 towards the cost of the full size all-weather Astro-turf pitch.
Carmel Kelly (principal), Patrick O Rourke (AFC) and Georgie O Callaghan (AFC) R.I.P. starting collaborating on the project at the start of 2017 and the dream is now turning into a reality with the project due to start over the summer months. It will be a tremendous asset to the school and community. The Community College students will have access during PE classes to a top of the range all weather soccer pitch. The Gooch trains at Castleisland Community College Castleisland Community College were privileged to have the great Colm 'The Gooch' Cooper visit the school to carry out a skills training session with First and Second Years. It was organised in co-operation with the Community College and AIB bank. AIB manager Ger O' Connor and teacher Elaine Murphy worked together to avail of this fantastic opportunity. The students were certainly rewarded for their effort with the girl's football team achieving a comprehensive win over Meánscoil Nua,Castlegregory. The team put on a superb display and really showed their skill and athleticism. A top player of the match would have been impossible to pick because all the girls played so well! 32 John Delaney unveiling plans for the new Astro-turf pitch. Winners of the U17 West Munster Rugby Blitz Winners of the McDyer cup- Senior Boys Winners of the Kerry ETB Basketball Blitz. Colm Cooper with Ms. Murphy (teacher), Ger O' Connor (bank manager) and students All-Ireland Minor Football cup winners - Sean O'Connell and Brian Lonergan pose with winning trophy.
Castleisland Community College at International Teleconference The national winners of the Water Explorer competition travelled to Dublin on October 18th courtesy of the International HSBC bank and represented Ireland. The students received a warm welcome and were invited to a tour of the bank. They learnt about the functions of the HSBC bank and the different roles within the bank. There were treated to lunch in the boardroom overlooking the River Liffey and were then invited to learn about the other national winners via teleconferencing. The students from South Africa spoke about the severe water shortages in their locality and the students in Turkey integrated Syrian refugee children into the competition. Castleisland Community College students spoke to other national winners regarding the challenges we face here in the south west of Ireland with regard to flooding and storms. It was an incredible learning experience for all.
Castleisland Community College Students Inspired By Kenya Education Project Third year C.S.P.E. students from Castleisland Community College recently received an inspiring talk about a project Mr Eddie Sheehy runs called the Kenya Education Project. This project helps create an awareness among people in Kerry of the difficulties faced by families in Kenya regarding the pursuit of education. The project supports young people in Kenya by providing sponsorship to enable them to stay in school. They also help in the buildings of classrooms and improving educational facilities.
Mr Sheehy recently visited Castleisland Community College to speak to 3rd Year students about what he does and why he initiated this project. Mr Sheehy explained that he travels to Kenya once or twice a year. Once out in Kenya he teaches in the local school: Brother Beansang School. He also helps families there to provide an education for their children. Mr Sheehy has helped to build many houses and two schools in Kenya. He fundraises in Ireland and gets great support from the local people of Kerry. The third year students in C.S.P.E class were inspired by Mr Sheehy's stories and were very interested to know more. The students recently fundraised by hosting a bake sale and also organised a sponsored silence day. Students presented Mr Sheehy with a cheque of €505 to be used for education in Kenya. Minister honours Castleisland Community College with Youth Award The Minister for State Pat Breen presented Castleisland Community College with the Tidy Town Youth Award. Castleisland Tidy Town also received a cheque for a thousand euro for winning the award. Castleisland Tidy Town was set up in 1987 and this year the town increased nine points from the previous year. This is truly a testament to the dedication of Sheila Hannon, Mary Walsh and their cohort of volunteers. They have worked tirelessly behind the scenes to improve Castleisland town and they have also invited schools and their pupils to become involved in generating pride in their community. Last year the Transition year students undertook activities that involved the River Maine. These included testing the water purity, a clean-up of the river, learning about the geography of the river and water pollution. Their hard work was rewarded as they won the regional youth award and were presented with this award by the Minister of State Pat Breen.
These Transition year students are now in fifth year and these activities are certainly helping them in their subject areas such as Geography, Chemistry and Biology. The advantages of the 'hands on' approach cannot be underestimated in how it benefits students in understanding and learning the information for their Leaving Certificate. In addition to this it has also benefitted our local community andhashopefullypassedontothenextgenerationasenseofprideinCastleisland town. 'Ar scáth a chéile a mhaireann na daoine' New Science Lab for Castleisland Community College Castleisland Community College had a very exciting start to the last school term of the year with the completion of the second Science lab in the school. Students have now got access to two fully equipped science labs in which to undertake their studies, with the new lab coming equipped with state of the art ICT equipment. This will help students to effectively link Science and Technology in every class and will prove invaluable to them in completion of coursework for Junior Cycle Science and Leaving Cert Agricultural Science projects. Science teachers Máiréad Corridan and Cáit McEllistrim said "the addition of the new lab means that our students will have unlimited access to Science labs while studying Leaving Cert. Chemistry, Biology, Ag. Science and Physics as well as Junior Cycle Science. This allows for continuous inquiry based approach to learning in all Science classes and is in keeping with the ethos of a student centred approach to learning that is central to our school". In addition to the new lab Science students were busy last November 2017 with Science Week. The week started off with a visit from Sirius Science who enthralled our 1st and 2nd students in a 3D interactive workshop on earth and space which linked in with the new Junior Cycle science specification and also gave students an insight into the life of an astronaut. 33 Students at the International Teleconference Castleisland Community College students receiving the Tidy Towns Youth Award from the Minister for State Pat Breen.
Our T.Y. students travelled to Tralee to engage in the "tomb in the lab" which showed our students the interaction between Archaeology and Science and explored the importance of obtaining DNA in relation to dating of artefacts. Each day at lunch time there was a great buzz around the corridors with students rushing to be first to the Science lab door to answer the science question of the day and claim an elusive prize. Finally the week was rounded off with our annual Science Quiz which was held Thursday evening during which our Junior Cycle Science student were put through their paces with questions relating to all aspects of Science! In addition, the Science Department at Castleisland Community College welcomed members of the UCC Chemistry faculty to the school in December to undergo a workshop with Senior Cycle Chemistry students. Castleisland Community College is really catering for the scientific minded student! Certified Irish Angus Beef School's Competition Five Transition Year students, Denise Crowley, Paul O Connor, Liam Moloney, Conor O Sullivan and Robyn White from Castleisland Community College were selected to represent Castleisland Community College as one of the top schools in the country to attend the finals of the "Certified Irish Angus Beef School's Competition". The final was held in Croke Park on Wednesday 14th March where they had the chance of winning five Irish Angus calves. These students worked hard to get to this stage after fighting off stiff competition in the first two rounds of the competition. Their focus was to bring Irish Angus Beef breed back to life by highlighting the production benefits and superior marketing profitability of this product.
They promoted Irish Angus Beef with our First Year classes and our local Boys National School as they neared towards the semi- finals. They also got a chance to discuss their project with Aisling O Brien on Agri-time on Radio Kerry and developedanApptoinformfarmersandcustomersaboutIrishAngusBeefbreed andproducts.ThestudentshadafantasticdayinCrokeParkwheretheydiscussed and presented their ideas with various judges. Unfortunately, they were not successfulinwinningthefiveAnguscalvesbuttheycertainlydidourschoolproud. CAUSEWAY COMPREHENSIVE SCHOOL A number of Transition & Fifth Year students went to Paris as part of the annual School Tour. They visited Disneyland, the Louvre, the Eiffel tour, Montmartre, an aqua park and took a boat trip on the Seine. They had a fantastic trip. Irish Heart Foundation's CPR4 Schools programme Congratulations to Transition Year (4A) students who completed the Irish Heart Foundation's CPR4 Schools programme recently and were certified by Mr Montgomery in Compression Only CRP and Choking Management. In memory of the late Rebecca Boyd On March 23rd, our school community came together to remember the late Rebecca Boyd. The service, led by school Chaplain Paul Montgomery was a creative mix of prayer, symbol, music and reflection on the theme of Let Your Light Shine. Students, staff, as well as Rebecca's family and friends attended the service held at the school. The liturgy was followed by a presentation of a cheque for €1000 which was fundraised by students. This was presented to CanTeen Ireland who worked with Rebecca and whose mission is to support, develop and empower young people who have, or who have had cancer. World Book Day Using World Book Day as its launch rather than its deadline, the English Department of Causeway Comprehensive invited students to enter the 'Design 34 New Science lab at Castleisland Community College Five Transition Year students, Denise Crowley, Paul O Connor, Liam Moloney, Conor O' Sullivan and Robyn White from Castleisland Community College proudly partaking in the Certified Irish Angus Beef School's Competition Transition & Fifth Year students enjoying the sights in Paris.
Students gather to celebrate World Book Day in Causeway Comprehensive School
JCSP Make a Book Exhibition 2018 A team of first year students with our JCSP co-ordinator Ms O'Dwyer and Ms O'Brien, travelled to The Strand Hotel in Limerick to showcase their project. Schools from Kerry, Limerick, Clare, Tipperary and Galway were present. This project was an excellent example of the cross curricular work taking place in the school. A special thanks to Ms O'Brien and Ms Fitzgibbon for their dedication to the project. Basketball Success! Congratulations to our girls' basketball teams Both First Years and our U16 team, reached the All Ireland Semi Finals this year, with our first years still in the competition to reach the final. County & Munster First Year Hurling Blitz Winners Causeway Comprehensive School's strong tradition of hurling has continued with two major trophies in the First Year County Competition and in the Munster Competition this year. Jack Enright was captain for County First Year Blitz while Darragh Conway was captain for the Munster First Year Blitz. The Numeracy in my Life competition Congratulations to Josh Diggins who was selected as one of the overall National Finalists in The Numeracy in my Life competition. He was one of 20 students selected from 378 nationwide. Well done to all students who took part. (Josh is pictured with Ms Julie O'Dwyer, Numeracy Co-ordinator).
Green Schools' Campaign This year we had our 'Day of Action' in our bid to earn our second Green School's flag. The theme for the second flag was energy. The student body took part in a 'Pedal for Energy' event. The energy was used to power the projector and the sound system for the event. We have been successful in achieving our second green flag. Congratulations to our present TY Students and 5th Years who received their Junior Cycle Profile of Achievement Certificates. Pictured are some students who received their Certificates on December 22nd 2017. The JCPA is part of the new Junior Cycle Award, whereby students are issued with their State Examination results from last June as well as an individual profile of their achievement in their first three years in the school. Christmas Talent Show Well done to all those who performed in the Christmas Talent Show. There was a huge variety of performance from classical to pop. Many thanks to Ms O'Brien, Ms O' Keeffe and Mr Crowley for organising this event. This event was dedicated to the memory of Mr O'Donnell R.I.P. who passed away in December.
Love of Hurling in Causeway Comprehensive School Hurling is a focal point of life in Causeway Comprehensive School. The school is located centrally to all of the clubs in North Kerry and has a proud tradition of producing All-Ireland winning teams in the past. This year the school, along with Kerry GAA, introduced a first year hurling and camogie league. This is an all-inclusive initiative set up to allow all girls and boys in first year to participate in hurling and camogie. The aim of the league is to promote the sport amongst the pupils. It will give those who are already involved with their local clubs, extra hurling/camogie practice and also those who may not have a club, or who have never played it before, a chance to sample hurling and camogie and possibly take it up with their local club. Participating in this league will give each student a chance to have fun, become more physically active and instil confidence in each individual.
35
Artistic Flair in Causeway Comprehensive School Congrats to our Art students who received awards for their works at the recent Credit Union art competition. STAND UP week 2017 First Year students celebrated diversity, equality and respect as part of STAND UP Week2017atCausewayComprehensiveSchool.Studentsparticipatedinaworkshop on LGBTI+ rights, designed posters and offered to promise to build a culture of love and respect where all our students can flourish into their full identity. A Visit from Local GAA Heros!
In September our Kerry Minor players arrived with the All Ireland Minor Cup to display it to all students in Causeway Comprehensive School. Pictured are Kerry players Barry Mahony (past student) & Michael Slattery (6th year student in Causeway) with their respective brothers (Rory Mahony 1st year & Gavin Slattery 3rd year) Well done to the lads, a very proud moment. Junior Certificate class of 2017 Congrats to our Junior Certificate Class of 2017 who received excellent results. Well done to all students and teachers on your great achievements.
Leaving Certificate students of 2017 Big congratulations to Niamh Brouder who scored a fantastic 578 points in her Leaving Certificate. All in Causeway CS are so proud of her. All the hard work clearly paid off. Well done to Niamh and all our Leaving Certificate students of 2017. We wish you the best in the future. COLÁISTE GLEANN LÍ Students of Coláiste Gleann Lí have created and produced a CD in support of the work of the ISPCC this Christmas. The CD consists of five tracks which showcase the talent among the student body at Tralee's fastest growing post- primary school. The tracks consists of an eclectic range of musical talents and commences with a remix and modernisation of the old classic Jingle Bells featuring Jasmine Griffin (6th year) and rappers Daniel Burke (3rd year) and Ian Begley (2nd year). The CD also features an instrumental solo on the Guitar by Gavin Mulvihill (3rd year) among other not-to-be-missed original tunes. Coláiste Gleann Lí has an ongoing association with the ISPCC since it became the first school in Kerry to fly the ISPCC Anti-bullying flag in 2015. The flag was awarded in recognition of their work in strengthening their preventative and proactive approach to bullying. While several schools in Kerry have positively engaged with the ISPCCs Shield Campaign, Coláiste Gleann Lí is the first in the county to take the extra steps to reach the six necessary criteria to attain this award. Some of these steps include completing the ISPCC Shield My School of Anti-Bullying Toolkit , ensuring a dedicated Anti-Bullying coordinator is assigned within the school and installing the ISPCC 'Stand Up' Report Tool( an online reporting tool) to their web page. The school attributes much of its increase in enrolments to these initiatives and the safe and respectful learning environment which it strives to create.
At the launch of the CD Deputy Principal Liam McGill said "At Coláiste Gleann Lí we offer students every opportunity to develop their talents and flourish. This release demonstrates the extraordinary talent our students have. The ability to write lyrics and music with such an awareness of others and an acknowledgement that Christmas is not the same for everyone is incredible. We are very proud of what the students have created and achieved. I wish to thank Nora O' Callaghan, Seamus Slemon and all those who helped in the recording of the CD in the state of the art recording facility at the Kerry ETB Training Centre, Monavalley. I would also like to take this opportunity to thank Maria Ward, Maryanne Lowney and Myrna Egan for their involvement, there is no doubt we are very lucky at Coláiste Gleann Lí to have teachers who can foster the talents of our students so well".
36 The CD produced by Coláiste Gleann Lí demonstrates the talents and abilities of the school's students
Coláiste Gleann Lí commences 'Diversity Week' with a keynote address from Autism advocate Adam Harris Diversity Week got off to a wonderful start this year with a keynote address from social entrepreneur and Autism advocate Adam Harris. The event opened Diversity Week at the School and was organised by fifth year student, Donald Walsh, teacher Ms Kenny and the student representatives of the Student Council. The event highlights the hard work by members of the school community to raise the awareness of Diversity and difference in society. Adam Harris is a 23 year old social entrepreneur, Autism advocate and Founder-CEO of AsIAm.ie, an organisation committed to building a more Autism- friendly society in Ireland. Adam established AsIAm.ie based on his own experiences of growing up with Aspergers Syndrome, a condition on the Autism Spectrum. Today Adam addresses Autism issues in the media and at conferences, national and international. A Social Entrepreneurs Ireland Awardee, Adam also sits on the Board of Specialists Ireland and the NCSE Consultative Forum.
His keynote address captured the interest of students and staff and the event was a step closer in achieving Autism awareness across the school population. Adam was introduced by fifth year student Donald Walsh who hosted the event. Coláiste Gleann Lí Chosen as Kerry School to pilot new Alcohol Awareness Programme Coláiste Gleann Lí has announced that it is to pilot a new alcohol awareness programme that has been devised by Drinkaware.ie. Coláiste Gleann Lí is the first Kerry school to pilot the innovative 8-week programme which spans from first to third year and is being independently reviewed by the National University of Ireland, Maynooth. The programme is being rolled out by two teachers, Myrna Egan and Maryanne Lowney, who have been specially trained in programme delivery. The programme is just one element of a suite of wellbeing supports offered at the post-primary school which is fully implementing the DES wellbeing guidelines as part of the new Junior Certificate Cycle. Principal Richard Lawlor commented "Coláiste Gleann Lí continues to provide a holistic well- rounded education for our students and this has resulted in a staggering increase in enrolments over the past number of years".
"We are delighted to be able to offer the programme to our students as part of our new well-being programme at Junior Cycle. The programme equips young people with the facts about alcohol and provides the information necessary for them to make sensible and informed choices as they progress through the adolescent years and into adulthood" said Maryanne Lowney, SPHE teacher at the school. The programme has been welcomed by students who have praised it for being informative and thought provoking. Myrna Egan, SPHE and Religion teacher commented "the students appreciate this programme as it's contemporary and has interactive elements which encourage active participation and discussion around the key issues" Deputy Principal, Liam McGill stated that this initiative is one of many focused on student well-being, that is being supported in Coláiste Gleann Lí. He highlighted the building that is due to commence shortly at the school. "The new extension for the school reflects the massive increase in post-primary numbers for Coláiste Gleann Lí. The extension includes additional classrooms, changing facilities for our on-site astro turf pitch and a purpose-built interactive and creative space which will support our curricular programme going forward".
Coláiste Gleann Lí- leads the way in presenting the new Junior Certificate Profile of Achievement Coláiste Gleann Lí presented its current fifth year cohort with their Junior Certificate Profile of Achievement earlier this year. This was a historic event for the school and the town as they are the first cohort of students in an English-medium school to receive the certificates. The school organised a BBQ in their student garden to mark the occasion. Principal, Richard Lawlor said "We are delighted to be able to present the Junior Certificate Profile of Achievement to our fifth year students in recognition of their achievements across a broad range of areas of learning in Junior Cycle. This certificate offers parents/guardians a clear, broad picture of their child's learning journey over the three year period and it recognises the holistic educational experiences offered in our school". The students were very appreciative of the opportunity to celebrate the many cross curricular and extracurricular activities and learning opportunities that they participated in over the 3-year Junior Certificate Cycle at Coláiste Gleann Lí. Deputy Principal, Liam McGill stated "It is wonderful to have this opportunity to present our students with an appreciation of their achievements in areas such as music, drama, filmmaking and interculturalism. It is a chance for staff and management to show that all students are valued and appreciated for their talents and skills.
Coláiste Gleann Lí celebrates Seachtain na Gaeilge with a school-wide pop-up Gaeltacht The event was a whole school event during lunch time which celebrated Seachtain na Gaeilge. The first year Irish class organized a Gaeltacht and all students were invited to use their 'cúpla focail' and were rewarded for doing so with Easter eggs and sweets! 37 Key organiser of the event, Donald Walsh (fifth year) pictured prior to the event with Adam Harris. Fifth years being recognised for their achievements in areas of learning in Junior Cycle.
Coláiste Gleann Lí múinteoir Gaeilge Maryanne Lowney said " Bhí atmaisféar iontach ann agus bhí deis ag gach duine páirt a ghlacadh. It was a huge success, our first year students organized the event and put a lot of effort into ensuring that it was fully inclusive of all students". Robotics at Coláiste Gleann Lí Students at Coláiste Gleann Lí have been working hard on designing robots for the last few months in their Robotics Classes in preparation for the EA Robot Games, being held on the 16th May in Galway. We have several students that have qualified and they will be competing against other schools from all over Ireland for this prestigious competition. Over the coming weeks they will be putting the finishing touches and fine tuning their robots to have them ready for the competition. Thanks to their teacher Mr. O'Sullivan and to Norma Thompson and the School Completion Program for funding this initiative which serves as an excellent opportunity for students to experience coding, electronics and automation and is a big part of our wider support of STEM subjects at Coláiste Gleann Lí. Best of luck to all our competitors. Skills at Work' programme Coláiste Gleann Lí hosted the 'Skills at Work' programme in April. Eileen Fitzgerald of 'Business in the Community' and John Falvey of the Sea Fisheries Protection Authority were part of the team that conducted the workshops with our Senior Cycle students. The programme aims to prepare students for the world of work and works in tandem with our LCVP programme. This year students experienced three modules centred on Careers, CV & Interview preparation and participated in a job interview. The SFPA also presented about their work along the coast and brought a variety of fish samples and apparatus for a 'hands-on' demonstration. A word of thanks to Ms. Norma Breen, Ms. Myrna Egan and our School Completion Programme Co- ordinator Ms. Norma Thompson.
COLÀISTE NA SCELIGE While the following does not cover all events that took place throughout the year in Colàiste na Sceilge, it certainly gives an insight into what the school has achieved throughout the year. Furthermore it shows what the school stands for - its students. Sport Coláiste na Sceilge were delighted that their application in conjunction with Kerry Recreation and Sports Partnership to become a Community Sports Hub was successful with an allocation of over 70 K for the project. Basketball It was a great year for Basketball in Coláiste na Sceilge as the schools Senior U19 Girls Basketball team were Top 8 in the country after making it to the All- Ireland Quarter Final. The U16 Girls Basketball team competed in the Schools A League competition and were extremely successful bringing home Bronze medals. Colàiste na Sceilge are incredibly proud of their achievement. 1st and 2nd year girls' basketball were also successful and qualified to play in the All- Ireland Playoffs. We would like to give a special mention to Síofra O'Shea who was successful in making the Irish U16 Basketball team. This is an incredible opportunity for Síofra and we wish her well.
Football The Senior Football team were successful this year in winning the County Final Moynihan Cup against Castlegregory. Soccer Well done to the 1st Year Boys soccer team who were silver medallists in the Munster Final of the Collins Cup. Rugby The Coláiste ns Sceilge Boys U15 rugby team competed against some of the best schools in Kerry and improved with each game. The 1st Year Rugby team took part in a Rugby Blitz in April, winning three games and drawing one. They were beaten by a last minute try in their last game against Munster Champions Abbeyfeale. 38 In the photograph are students: (l to r seated) Michael Murray, Gearóid Costello, Darragh Mannion, Kelsey O' Mahoney, Andrea Foley, Katelyn O' Connell Griffin. Standing (l to r) Thomas Moriarty, Teacher Ms Lowney, Katelyn Kearney and Shirley O' Driscoll Photo by School Photographer- student Donald Walsh capturing students who are working hard on designing robots for the last few months in their Robotics Classes
Colàise na Sceilge's girls Rugby team were the runners up for the Munster Junior Girls Rugby this year. We are extremely proud of their achievement. Christmas in Coláiste Na Sceilge From baking and caroling to presents and Christmas jumpers, students and staff were in the Christmas spirit this year. Reading and Writing School Poetry Aloud Well done to the students who took part in the National Poetry Aloud competition. Special congratulations to Stephen O'Sullivan who made it to the Semi-Finals which took place in the National Library, Dublin. Well Read Award Congratulations to Ms. Janette Condon on winning the Well Read National Award for the school.
Paired Reading Initiative A successful 'Paired Reading' Initiative was setup in Coláiste na Sceilge this year by the English Department, not only to increase literacy levels but more importantly to encourage students to read more and boost their confidence. Woodlands Initiative Fr. Peter Mc Verry Kerry ETB Awards Colàiste na Sceilge were delighted at the success of its students who received awards at the Kerry ETB Awards Ceremony. Students from the LC Class of 2016-17 • Dervla Donegan Best Overall • Sarahjane Ní Shé Language Arts & Social Science • Grainne Donegan Best Science • Ciaran Clifford Best Technology • Liam Mac Conari School Academic award Current Students • Natalie O'Connor Best JC Award • Abbie Daly Best Gaeilge Oral • Mikayala Corcoran Best TY • Leah Brennan Peer Mentor • Siofra O'Shea Exceptional commitment to life of school • Fiona Ball- Student Council Coláiste na Sceilge students excel at Third Level Ellen Murphy and Grainne Donegan received Quercus Scholarships from UCC. Liam King and Conochubair Guiney were recipients of the Reid Scholarship from TCD.
39 1st and 2nd years planted 350 trees on the school grounds as part of the School Woodland Initiative Fr Peter McVerry visited Coláiste na Sceilge this year and delivered an inspirational and eye-opening talk to some of the students on the challenges of homelessness. Coláiste na Sceilge receive their awards at the 2017 Kerry ETB Student Award Ceremony pictured here with Chief Executive Colm McEvoy (left), John O'Connor (centre) and Director of Schools Youth and Music Ann O'Dwyer (right)
Credit Union Art Competition Congratulations to Sophie Daly Wilson, Hannah O'Sullivan and Ellie Cournane who all placed 2nd at the Regional Final of the Credit Union Art Competition 2017. St. Vincent de Paul Students from Coláiste na Sceilge raised over €250 for St. Vincent de Paul by singing Christmas Carols in the locality. New Library Over the Easter break our school library was revamped. TY students Hope Boyle and Gabija Lengvinaite worked diligently in rearranging books in alphabetical order for students to enjoy. We very much appreciate the support of the Parents' Council for this project.
Musical This year's school musical 'Sisters in the Habit' was a huge success. For three consecutive nights, members of the public crowded the upper mall of Coláiste na Sceilge. Huge congratulations to all involved- there was an endless amount of talent displayed on stage. Well done to those performing but also off stage to those who quickly changed the scenes.. Languages in Colàiste na Sceilge Congratulations to Laura Dwyer (pictured above) who won a scholarship to study in France through EIL. The EIL offered Laura a three-month scholarship however, she got on so well with her host family that she chose to study abroad for an additional three months.
Aonad lán Gaeilge Faoi láthair tá breis is 74 scoláirí againn san Aonad Lán Ghaeilge i gColáiste na Sceilge. Tá grúpa na céad bliana tar éis bliain iontach a chaitheamh agus tá nios mó le teacht chomh maith. Táid tar éis páirt a ghlacadh i gcúpla tograí mar shampla "Gaeilge 24" agus fuaireadar go léir teastaisí ó Chonradh na Gaeilge. Faoi láthair tá siad i mbun oibre ar thogra i gcomhpháirtaíocht leis an KETB darbh ainm "Cairde ar an bPeann" agus tá scoláirí 1D agus scoláirí na Cead bliana ó Phobalscoil Chorca Dhuibhne ag scríobh litireacha dá chéile agus beidh siad ag bualadh le chéile ar an 15ú de Bhealtaine i bPCD agus táid ag baint an-taithneamh as. Chomh maith le sin, bhaineadar an-taithneamh as imeachtaí a bhí ar siúl do Sheachtain na Gaeilge, tháinig scoláirí ó Mheanscoil Nua an Leith Triuigh anseo go Cathair Saidhbhín agus rinneadar turas sealdálaíochta le chéile agus tá sé i gceist againn turas a shocrú ar ais chuchu siúd ag deireadh na bliana seo nó ag tús na bliana seo chughainn. Uden Exchange The Dutch exchange programme started in 2015 with Students from Coláiste na Sceilge travelling to Uden for one week, and the Students from The Netherlands visiting South Kerry for one week. Irish students are matched up with their Dutch host student and family, living with the family for one week. They spend one week living a typical Dutch life - cycling to school and attending some classes. The Dutch students return and spend a week in South Kerry experiencing the coastal and mountainous area. They get an introduction to the Irish language, learn local history and get an opportunity to play Gaelic Football and bake traditional soda bread. Both weeks of the exchange are a valuable learning experience for all involved, giving students an opportunity to experience living in a different culture, for personal growth in which lifelong friendships are created.
Claire Byrne Live RTÉ TY's accompanied by their teacher travelled to Dublin in October to participate in the audience of the Claire Byrne Live show. It was a fantastic opportunity for all involved to experience a live show. Science Week Science week was a great success this year with a great variety of talks and visits taking place. . 5K Run The annual 5k run took place on the Friday before the Easter holidays as part of Active Week. Here in Coláiste na Sceilge, we are aware of the importance of a fit and healthy lifestyle.
Iveragh Day Coláiste na Sceilge held another successful Iveragh Day this year. There are lots of teambuilding opportunities for students and it is a day of fun, learning, adventure and memories. This will be an annual event with plans for next year already being prepared.. Spikeball Our 3rd years took part in a very enjoyable Spikeball tournament in the Sports Complex, Tralee. Over 200 students from KETB schools took part. They had a very enjoyable day. International Teachers Coláiste na Sceilge is committed to both teaching and learning. Over the course of the year the schools was lucky enough to welcome three American student teachers who each completed their block placements successfully. International Students From Germany to the Netherlands, to Spain, Coláiste na Sceilge's international students as always, were an asset to the school environment this year.. Student Council From Wellbeing week to LGBTQ Awareness week to many other events, the schools Student Council worked very hard throughout the year... 40
Athletics The Coláiste na Sceilge First Years participated in the Kerry ETB Athletics Day at An Ríocht Track in Castleisland. Coláiste na Sceilge were extremely successful winning more medals than any other ETB school. Our first years had an extremely enjoyable day. Gaisce Silver Adventure Several of students completed the Gaisce Silver Adventure this year. As part of the adventure journey, they hiked through the Black Valley, Lough Brin, and Dromore Woods. They also completed part of the Kenmare to Sneem stage of the Kerry Way. The hike took the students through meadows, bogs, beaches, woodlands and road. It even required some scrambling and down-climbing! The school was very proud of the students and their achievement. Gaisce Bronze Adventure In April, the Coláiste na Sceilge TY's successfully completed the Gaisce Bronze Adventure journey. They spent two days at Eclipse Adventure Center where they walked, hiked, completed courses and sang songs by the camp fire. It was a fantastic trip for all involved.
Arts Day The English department held a very successful Arts Day for all 1st years. From poetry to performances to literary quizzes, it was an extremely enjoyable event for all involved. The late and much missed Geraldine With Geraldine there was always sunshine, we miss her. Ar dheis Dé go raibh a hanam 41 Pictured above are Francesca O'Connor (left) and Leah Turner (right).
GAELCHOLÁISTE CHIARRAÍ Ciarán Ó Donnchú – Léargas European Day of Languages 2017 Competition Bhuaigh Ciarán Ó Donnchú an chomórtas sinsear aistriúchán a bhí eagraithe ag Léargas le déanaí. Is comórtas náisiúnta é atá eagraithe go bliantúil chun ceiliúradh a dhéanamh ar Lá na dteangacha Eorpacha. Scríobh sé sliocht (as Fraincis) ar fhadhb na dífhostaíochta sa Fhrainc agus ar chluiche rugbaí. Fuair sé ardmholadh ó na breithimh.
Bhuaigh sé duais €2150 chun grúpa beag daltaí a thabhairt chun na Fraince. Beidh seachtar dalta Idirbhliana agus múinteoirí Honor Nic Gloinn agus Fiona Uí Mhuiris ag dul go Páras ón Luan 14 Bealtaine go dtí Déardaoin 17 Bealtaine. Beidh na daltaí ag cóiméad blag ar a dturas agus beidh sé foilsithe ar shuíomh idirlín Léargas. Spórt i nGaelcholáiste Chiarraí Peil Cailíní Peil Cailíní sinsearacha & peil cailíní sóisir The Senior girl's won the Munster Shield Semi-final (Division E) this year against Coláiste íde of Dingle. In April they played St. John Bosco (Co.Clár) in the Final but unfortunately were defeated by a better team on the day.
The Junior team has been unbeaten this year winning all their games so far. The teamwork and talent they have shown has been excellent. The Junior team are due to play in the Division E Munster Final in the coming weeks. Peil Buachaillí For the first time in the history of Gaelcholáiste Chiarraí the boys senior footballers played in the highest division of Senior Colleges Football in Kerry, the O'Sullivan Cup. It was no mean feat that the team made the final where they faced the 2016, 2017 Hogan Cup winners St. Brendan's Killarney who unfortunately defeated them by 4 points. Everyone in the school was exceptionally proud of the team and no doubt they will be back competing in the O'Sullivan cup again in the near future.
Cispheil Buachaillí & Cispheil Cailíní Tá ag éirí go h-iontach le foirne cispheile na gcailíní agus na buachaillí sa scoil i mbliana. Beidh cailíní BL2 ag imirt i gcraobh an réigiúin go luath agus beidh foireann buachaillí BL2 ag imirt sna babhtaí réigiúin chomh maith. Seachtain na Gaeilge i nGaelcholáiste Chiarraí Ba sheachtain fíor ghnóthach í Seachtain na Gaeilge. Bhí an t-uafás imeachtaí ar siúl ar nós Ceardlann Amhránaíochta le John Spillane, Ceardlann Rince, Rith 5Km, Maidin Caife leis an bpobal, Tráth na gceist Bord, Céilí, Biongó, aoichainteoirí agus araile.
Junk Kouture Comhghairdeas le Lennox, Seán agus Peadar a bhuaigh duais Most Unusual Material Award dá dearadh 'FEAR LEIGHIS NA MARA PLAISTEACH' i gCraobh na hÉireann do Junk Kouture le déanaí. Éacht iontach is ea é. Maith sibh leaids! Young Americans Rinne daltaí BL4 ceardlann iontach trí lá leis na Young Americans agus léirigh siad seó don scoth do phobal Thrá Lí ar an oíche dheiridh. Tá súil againn go dtiocfaidh na Young Americans thar nais chugainn an bhliain seo chugainn.
42 Daithí, John Spillane & Drámaíocht
Naughton Scholarship Niamh Ní Chonaill from Aughacasla was awarded a €20,000 Naughton scholarship this year in recognition of her excellent Leaving Certificate results. She is currently studying engineering at UCD. Gaelcholáiste Chiarraí also received €1,000 towards science facilities at the school. Le Chéile Gaelcholáiste Chiarraí will be running a summer camp in the school in June 2018. The camp will cater for children of 4th-6th class. Please contact the school for further details.
Slán le Austin – Iarphríomhoide Gaelcholáiste Chiarraí I mbliana d'éirigh ár gcomhghleacaí Austin Ó Seachnasaigh as a ról mar phríomhoide ar Ghaelcholáiste Chiarraí. Bhí Austin ag múineadh Béarla i nGaelcholáiste Chiarraí ó bhunaíodh an scoil i 1989. Chaith sé am mar Phríomhoide Tánaisteach agus le 6 bliana anuas bhí sé mar Phríomhoide. Dhein sé sár oibre le linn a thréimhse agus chuaigh sé go mór i bhfeidhm ar phobal na scoile.
Guímid gach rath air. 43 Coladh sa scoil thar oíche, €1800 bailithe Gaelcholáiste Chiarraí students receive their awards at the Kerry ETB Awards Ceremony Niamh Ní Chonaill from Aughacasla receiving her Naughton scholarship
KILLARNEY COMMUNITY COLLEGE Rapunzel has audiences in Raptures! Killarney Community College's Christmas Panto Rapunzel had the audience "Dancing on the Ceiling for two nights – 19th & 20thDecember 2017. In true panto style the children in the audiences really got into the spirit of the moment with excited cries of "Behind you" and "Oh no she's not!" On stage the sheer professionalism of this young cast dazzled fairy-dust onto the audience. Under the direction of Killarney Community College teachers Mike Lynch, Joanna Hughes, Denise O'Sullivan and Mary Fuller many of these first- time actors showed us that there are plenty successors to Michael Fassbender in Killarney! Every panto needs a goodie and a baddie. Emma Lynch as Rapunzel dripped goodness and all things nice and was romanced by the prince of cool Ethan McKeon. On stage Lena Wildhirt as Gothel strutted the boards with evil intent, you could hear a pin drop and the beating hearts of frightened kids. Laughs came thick and fast when Grainne O'Sullivan was on stage as "The Dame" and her double entendres had adults and children in knots. Liam Waldron, as the Captain of the Guard, was her perfect foil and the chemistry between them sizzled. Abbi O' Mahoney as Queen Gertrude shone majestically especially in songs such as "You don't own me". She was ably supported by her Royal Highness Jeffrey played by Sasha Furlong.
Fairy Flora was poetic and Julie Aleksejenko must be commended for sparkling magic on all of present. Curly and Bob played by Kim O'Brien and Caoimhe Fleming were so good at slapstick circus-style mayhem that if Fossetts ever needed a pair of clowns they should talk to their agent now! Frankie was played with aplomb by Carmel Looney. Her exchanges with the Prince and The Dame will live long in the memory. Special mention also to the three secretaries, Gracie, Lacie and Macie played by Brian Kelliher, Shenice Good and Chantelle O'Sullivan. The music was sensational, everything from "Fever" to "Ghostbusters" and "Christmas Carols" sung to perfection. The choreography was also a delight and a special mention to Killarney Community College's sister school "Two Mile Community School" for the contribution made by Robert, Andrew, Setanta, Cailean, Holly, Rebecca, Aoife and Erica. When the Curtain descended on this epic production the crowd rose in unison – Rapunzel had had everyone in raptures!
According to Principal Stella Loughnane "at this Christmas time of year there is nothing more festive than a panto. What makes this panto more festive and more special is the hard work and dedication of the staff and students who have worked tirelessly for months on end. The talent, the originality, the willingness to give of their time, has contributed so much to the life of the school.It was a pleasure to welcome the primary school children to our Monday Matinee Show. For those who attended on Monday, Tuesday and Wednesday night, I hope they had a wonderful night, the cast and crew of this two hour extravaganza deserved the rapturous applause and standing ovations they received." Junior Cycle Profile of Achievement Certificates Congratulations to our 2017 Junior Certificate students who received their JCPA Awards on Thursday 18th January 2018. They are the first of our students to receive this award. The Junior Cycle Profile of Achievement is a new certificate which replaces what was known as the Junior Certificate. It now includes a student's results in State Examinations and other additional aspects of a students achievements during 1st - 3rd year, called 'Other Areas of Learning'. A new grading system has also been introduced, starting with English this year. This new grading system appears alongside the traditional grading system for other subjects on the JCPA.
Killarney Community College equipped with First Aid Skills Busy Transition Year students at Killarney Community College have successfully completed an emergency first aid training course, mentored by expert tutor Sheilah Nolan, to help equip them with essential skills that can help others in need. The objective of the course, which was undertaken over a number of weeks in 2018 was to provide them with the knowledge, practical skills and competence to be able to respond to an emergency. It also allows students to support the occupational first aiders and cardiac first responders in an emergency. The intensive course involved: • The aims of first aid and responsibilities of administering first aid • Casualty assessment and monitoring vital signs • Respiratory emergencies for asthma, choking and anaphylaxis • Recognition and management of partial complete obstruction • Recognition and management of chest pain/heart attack • CPR and introduction to the defibrillator • Stroke and management • The unconscious casualty: causes and management • Fainting, shock and management • Bleeding and management • Medical emergencies for epilepsy and diabetes • Fractures and soft tissue injury The college's TY co-ordinator, Kerri McCarthy, said the students thoroughly enjoyed the practical first aid course. Sheilah was a superb, professional instructor who instilled the knowledge and skills to our students. It has given them the confidence and knowledge to act safely and quickly in an emergency situation," she said. "It is a critical life skill that will benefit them throughout their lives," Ms McCarthy stateded that participating students all received certification for taking part in the emergency first aid course. 44 Emma Lynch as Rapunzel Back row left to right: Louise Healy, Patrick Dineen, Emma Lynch, Orlaith Murphy, Sean McMurray Front row left to right: Ms. Eilish O'Leary (Deputy Principal) Caoimhe Madigan, Roisin Wall, Emma Murphy, Dominik Kolodziejski, Ms. Stella Loughnane (Principal)
5th Year L.C.V.P. students show a big heart! On Thursday February 1st, fifth year LCVP students from Killarney Community College presented a cheque to Mr. Mike O'Connell to assist in the costs for their son Ian. Ian has begun rehabilitation following an accident in Killarney National Park last August. The 16-year-old student from Pinewood Estate, Killarney suffered damage to his neck and spine when he fell from his bike. Ian has now been transferred from the Mater Hospital to the National Rehabilitation Hospital in Dun Laoghaire, where he will undergo intensive rehab. The LCVP students fundraised on two separate occasions by holding a bake sale and selling baked goods at the Christmas Craft Fair. A total of €510.00 was raised and lodged to the Ian O'Connell Fund. According to their teacher, Ms. Kerri McCarthy "It was a very thoughtful donation from the class group, it is wonderful to see the kindness shown by our students towards a student and friend in another school in our community. We hope to complete more fundraising events in the future".
Killarney Community College students reach final of The Apprentice Chef Two transition year students from Killarney Community College Natalia Leane and Karen O'Donoghue have reached this year's final of the Apprentice Chef Programme. The two students who are very enthusiastic Home Economics students both love to cook and bake according to Ms. Máire Keane their Home Economics teacher. The girls excelled in creating two mouth-watering dishes that impressed the judges on the day of the semi-final in the IT Tralee. Natalia cooked "Pan-seared duck breast served with butternut squash ravioli in a brown butter sage sauce, charred clementine segments and sautéed spinach garnished with roasted hazelnut pieces". Karen baked a "Lemon Meringue Pie and served it with a raspberry coulis and crushed pistachio praline decorated with lemon yoghurt". The Apprentice Chef Programme this year had over 30 schools participating from 6 counties around Munster. The students initially participated in a school cook off as well as submitting a written project. As a result over 60 students were chosen for the semi-final which took place in both the IT Tralee and IT Waterford with the final taking place in May. The adjudicating Chef's spoke of the incredible high standards presented at the semi-finals which showed off 'excellent skills, mouth- watering presentations and the use of both healthy foods and local produce'.This is the sixth year of the successful and popular Apprentice Chef Programme which was established by Mark Doe of Just Cooking Cookery School and Mark Murphy, senior lecturer in Culinary Arts at IT Tralee. Principal Stella Loughnane has congratulated the success of both girls in this prestigious competition. "We wish them every good luck in the final and they should be very proud of their achievement to date".
Young Social Innovators "Signs Speak Louder Than Words" Transition Year students represented Killarney Community College at this year's Young Social Innovators Speakout which took place on the 8th March in Cork City Hall. The Young Social Innovators (YSI) Programme for senior cycle is a youth-led, team-based, action focused programme. Working in teams, young people aged 15-18 identify a social issue of concern to them, explore it and come up with real actions and responses. The students in Killarney Community College chose an issue they feel very passionately about. The aim of the student's project is to raise awareness of the Deaf Community here in Killarney and encourage people to learn sign language. They believed that this issue needed to be explored in order to create a more inclusive society especially now that ISL (Irish Sign Language) which is now officially recognised as a native and independent language in Ireland. This legislation was passed by the Dáil in December 2017 which was put forward by Senator Mark Daly. The TY students completed research to find out the level of knowledge and awareness of the deaf community the students already possessed. They also invited Aileen Curtaine from DeafHear Killarney to visit their class with her daughter Aisling who is a member of the deaf community. Aisling explained how she wants people outside of the deaf community to learn some basic sign language so we can all communicate. This is a wish for many people who are deaf and this motivated the students to organise sign language classes for their Transition Year class. The students learned sign language with John Patrick Doherty who himself is a member of the deaf community. This is a QQI Level 3 Certificate and some of the students have successfully completed the course with top marks. These Young Social Innovators have begun teaching sign language to the first years in the school. The students are creating a positive influence in the community.
CPR On 7th December all staff at the college received a heart warming visit from the Killarney First Responders who volunteered their time to teach the staff the essentials of CPR. Each staff member familiarised themselves with the schools defibrillator. An enjoyable, informative morning was had by all. Killarney Community College "Battle of the Houses 2018" Another nail-biting finish is due in the next 4 weeks when the KCC House Competition comes to a close. All students and staff in the school are assigned to 5 different House groups (Vikings - yellow, Titans-red, Gaels - orange, Spartans - blue and Celts - green) and have been battling for points throughout the school year. The winning house gets to go on a day out. Previous trips included Paintball and High Ropes or Cinema and Pizza. 45 From left to right: Ms Maire Keane, Karen O' Donoghue, Vera Scheffer and Natalia Leane Picture Attached: L-R: Ms. Kerri McCarthy (TY Co-ordinator), Orlaith Murphy, Laurel O'Neill, Paulina Kowalewska, Kelsey Somers, Anthony Polyak,KarolinaGunia,LuciaDelgado,PaulaFunes,VeraScheffer,EmmaLynch,LilithR oseKenny,KarenO'Donoghue,NataliaLeane,Patrick Dineen, Ms. Lorraine Crowley (YSI teacher), Brian Kelleher.
Students of Killarney Community College practice CPR techniques
Competitions included 1st year Table Foosball and Spelling Bee, 3rd year Bake Off, Junior and Senior Dodgeball, Pumpkin Carving, Fancy Dress, Fundraising and various Poster Competitions. Each students can additionally earn 3 points every week for having the correct uniform, bringing their journal every day and being on time. In previous years Vikings (2x), Celts and Spartans have been successful. Last year's champions The Spartans seem to have celebrated a bit too much as they are currently in last place. However with only a narrow margin of points it is still possible to knock the current leaders of the coveted top spot. At the moment The Titans are in the lead, just 30 points ahead of the Gaels. Celts, Vikings and Spartans are still hopeful but have to dig deep in the last few outstanding competitions to win the ultimate price. With points for grabs in the Chess Competition and Sports Day it will yet again be a thrilling end to a fantastic year.
Killarney Community College celebrates College Awareness Week 2017! Students at the Killarney Community College were given the opportunity to meet and listen to first-hand information given to them by Students of the IT Tralee This was in conjunction with the Trinity College Dublin Access21 programme which the school has initiated with second year students this year. It is a fantastic opportunity through which the IT Tralee and Trinity College Dublin will be working with our students informing them of different college courses and avenues that are open to them. Students were very interested in the information and advice the IT Tralee students had to offer and certainly gave them food for thought for their future choices for Third Level education. Ms. Marie O'Riordan, Pastoral Care Coordinator said "We are delighted to be part of a nationwide campaign to promote the importance of post-secondary education. There are lots of options out there and College Awareness Week encourages people of all ages to consider further education as part of their future. We are also delighted to be working with the IT Tralee and Trinity College Dublin" RSA – Roadsafe Roadshow On Tuesday 21st November our TY and 5th Year LCA students along with 1,000 students from secondary schools all over Kerry, attended the AXA Roadsafe Roadshow at the INEC in Killarney. It was an informative presentation which aimed at highlighting the importance of road safety to young people. Significant personnel from our community gave key note presentations. It was led by Mr. Peter McCarthy from the Kerry Garda Traffic Corps, Peter Crowley from the Ambulance service, Dan Keane from the Fire Brigade service. A and E consultant at Kerry General Hospital, Martin Boyd, showed graphic slides of injuries sustained by road accident victims and he also told the student body about the awful task he has to endure when telling parents that it is not good news about their child. An emotional presentation was given by Anne Tydings who lost her son Padraig in a car crash 13 years ago today. The day ended with a re-enactment of a road crash outside the Gleneagle Hotel. Paudie Mangan from the Killarney Fire Service and his team showed the students how they remove a causality from an accident scene. According to TY Co-ordinator Kerri McCarthy "today's roadsafe roadshow was very powerful presentation, you could hear a pin drop inside the INEC which had more than 1,000 students present. Hearing the real life account from all the speakers had a huge impact on all present with the key message of "slow down and respect the road" imprinted into all student minds".
Killarney Community College School Tour - Krakow Poland Trip 2017 By Brian Kelleher (TY Student Killarney Community College) In the early hours of October 3rd, 57 students with our Principal Mrs. Loughnane and some of our teachers embarked on a trip of a lifetime with memories that will last forever. All aboard our flight from Cork to Krakow, we landed at 12 noon Polish time and boarded a bus and began our trip with Schindler's Factory which was converted into a museum focusing on World War 2 in general. We learnt about the Nazi occupation of Krakow and how the city's history building and architecture was virtually untouched.
We then went on to the Water Park which was filled with slides, pools and a climbing wall, to summarise this water park I will quote my teacher " Try the red slide if you dare" – Mr Brian Hehir. We finished day one in the hotel with a dinner of cornflake breaded chicken and chips and then we all slumped into bed far too tired for much else. We woke up day 2 at 7.30am to the wakeup call from our group's lead teacher and we began our day. We boarded the bus and arrived at the Plaza Bowling Centre. We had a brilliant time there where we played for fun rather than sport. However if we were competing, our teacher Ms. Crowley would have won finishing with 109 points.
Once finished bowling we went to The Krakow Salt Mines. We got into the mines by going down 54 flights of stairs. The mines were as old as the 16th century. 46 Students attend the AXA RoadSafe Roadshow at the INEC in November 2017.
Inside the mines was a church that in my opinion could have fit roughly 4 houses. This church was mined completely out of salt and took near 200 years to complete. While in the mines we tasted the salt water which ran through the mine, the salt water was horrible whilst also addictive. The tour took 2 hours and we only saw 1% of the mine. After the mines we went to a Jump Park. This was an amazing part of the trip, once we had all adorned our feet with bright green socks we entered the park. It was a large room filled with trampolines and foam pits. The highlight of the park was the balance beam where we wrestled one another into the abyss of foam bellow.
On day 3 we were awaken at 7.30am just like the day before, once breakfast was eaten, we rode the bus to Krakow where we began our walking city tour. Our guide began us in the Jewish district where we learnt that before the war there was 70,000 Jew's in Krakow and after 5,000 and today only 500. In the city tour we also saw the palace and Europe's biggest market square. The architecture in the city was magnificent, there was obvious medieval and renaissance buildings. After the city tour we headed to Auschwitz and Birkenau, what I felt there will stay with me. You always hear of the wave of emotion you get when you enter but I wrote it off. However when I got there it was present and true. We learnt about the atrocities committed there and they were plentiful. The words I felt in my heart will repeat whenever I think about Auschwitz "No one ever deserves this". When we were leaving Birkenau I was the last one out and I would have just left but my lead teacher told me to wait a minute and take one last look. I will always remember that moment most of all, the sun was going down and the past was laid out before us. No one ever deserves this. Day 4 was an early beginning, we woke at 4am and got on the bus. When we arrived in Wroclaw airport we boarded our flight to Cork. Before leaving the airport Mr. Hehir read to our group a poem of his own creation detailing our trip. The trip was an amazing experience of a life time and something I would do again in a heartbeat.
Jake Carter entertains Killarney Community College students in style! On Friday 15th September, we had a surprise visit from Jake Carter! It was a very unique opportunity to have a hugely popular live artist perform to our students. Music teacher Ms. Joanna Hughes received the call and was delighted that Killarney Community College was chosen to host the event. Jake Carter is the younger brother of chart topping artist Nathan Carter who is a currently the hottest country music star in Ireland. Jake has often performed at his brother's gigs and festivals and has been a great hit with the fans. Aged just 18, Jake has been gigging relentlessly in the UK and Ireland as a 'one man' artist playing in clubs, restaurants, concerts and private events. He is currently promoting his new single "Havin a Party" and was the winner of Dancing with the Stars. According to teacher Ms. Joanna Hughes "with the huge uptake of music in the college in the past few years, an experience like this will benefit our music students in their own practical assessment for both Junior and Leaving Certificate" Killarney Community College Junior Certificate Results 2017 Principal Ms. Stella Loughnane, congratulates all their Junior Cycle Students. Having embarked on the new English Junior Cycle curriculum teachers saw the majority of students achieving Distinctions and Higher Merits in this new syllabus. This is a landmark day for students in Killarney Community College as English is the first subject awarded new grade descriptors in Junior Certificate results.
The key skills and core competencies that these students have developed will stand well to them as they enter Senior Cycle. The Junior Certificate is an important milestone in the students' academic journey and marks the transition into greater independence and focus in subject choices in the coming school years. Teachers are very proud of their students and encouraged all students to celebrate in a safe manner and to be sensible. Currently studying Transition Year, Karen O'Donoghue achieved 8 Higher Level A's in her subjects including Gaeilge, Maths, History, Geography, French, Art, Business Studies, Science and CSPE and a Higher Merit in her new English Junior Cycle. Karen hopes to follow fashion design in Dublin and is now set to follow her chosen career path into Senior Cycle and beyond. Twins Rachel and Louise Healy matched each other grade for grade with Higher Levels achieved in all subjects. The hard work has truly paid off for this sister team!
47 Students enjoy the sights, tastes and culture of Poland. Jake Carter is welcomed by excited students in Killarney Community College Twins Louise and Rachel Healy receive their Junior Certificate results
Launch of the CHESS CLUB at Killarney Community College Every Tuesday at lunch time you can hear the brain cells working overtime in Room 12 of Killarney Community College. Up to 30 students are engaged in very competitive chess games organised by Mr. D. O'Sullivan. Students have the opportunity to learn the game as beginners or to improve their skills and analytical thinking. This group is open to all year groups and even the teachers have been challenged by brave students. FAI Coaching Certificate On Monday 12th March, TY students completed their FAI PDP1 coaching certificate under the guidance of FAI Development Officer Darren Aherne. During the day, each student looked at the theory behind what makes a good coach, and engaged in some coaching drills designed to develop confidence and self-esteem in young children. Students were also given opportunities to try out their new skills by planning and coaching each other based on the drills they learned. The main lesson they learned was "to a good coach, the child is more important than the sport!!" 5 LCA Project Rogan and Cillian in 5 LCA ran an exciting and very successful Enterprise as part of their LCA programme. They created "GAMER'S DELIGHT" – a gaming competition for students. Students could compete in two categories: FIFA 18 (Soccer Game) and TRIALS FUSION (Racing Game) The games were played in a Champions League Style with the Semi Finals and Finals. Tension was high and the craic was mighty when students showed off their gaming skills. Ladies Football at the College – oh what a year! It has been a tremendous year for Ladies Football in the college. It kicked off with the Kerry Colleges League, this was a winning start against Tralee/Listowel Community Colleges in the Kerry Colleges League. Every player that came got a chance to play and demonstrated their skill set. They came away victorious on a score line of 5-16 to 0-02 points. On the 19th January, they beat Castleisland, this was a very tough game with a score of 3-8 to 9 points. Following this on the 6th March they beat Killorglin which has left them top of table awaiting the final.
In the Lidl Munster Post Primary Schools Senior Cup the season began with a win against Colaiste Ide 7-8 to 2-11, followed by winning against Gaelcholaiste Chiarrai 7-16 to 2-6 on the way to the Munster Quarter Final. The Munster semi- final took place on the 12th March with a win against Scoil Mhuire, Crosshaven in a fantastic display of teamwork, hard work and effort by all the players. They won 9-11 to 3-11 in very tough wet and windy conditions. Captain Kate Stack scored 5-6 in total. The final is taking place in the coming weeks against Gaelcholaiste Ennis.
Team: Ciara Kearney, Roisin Wall, Caoimhe Crowley, Niamh Stack, Ciara O'Connor, Ciara Gleeson, Darja Puzonova, Leah Dickenson, Sinead Gleeson, Laura O'Connor, Caoimhe Fogarty, Lina Almuzawi, Kayleigh O'Connor. Front L-R: Orlaith Murphy, Molly O'Connor, Caoimhe Fleming, Martha Fitzgerald, Kaya Somers, Tegan O'Sullivan, Alison O'Sullivan, Sylvia Gamble, Kate Stack, Erin Dineen, Shauna O'Donoghue, Keelin O'Leary, Breeda Kelliher, Carmel Looney. 6th Year Higher Level Geography Trip to the Burren On November 9th it was an early 6am start, when 33 Higher Level Leaving Cert students embarked on their day to complete their Geography field studies in Liscannor Bay in Co. Clare. Students investigated the rate of erosion in particular cliff erosion which effects the west coast of Ireland. The investigation was completed in two locations Creg and Clauhan beaches. Students were accompanied by Colin from the Burren Education Centre and teachers Mr. John Keane and Ms. Denise O'Sullivan. The project is worth a total of 100 marks which is 20% of the Leaving Cert Geography exam. A great day was had by all and the students who displayed a lot of hard work and determination in order to gain maximum marks towards their Leaving Cert Geography exam in June.
48 The Chess Club concentrate on the game at hand TY students completing their FAI PDP1 coaching certificate
KILLORGLIN COMMUNITY COLLEGE School Achievements The School has grown from an enrolment of 146 in 2009/10 to 274 currently and a projected enrolment of 292 for 2017/18. Academic results as well as a commitment to improved methods of Learning and Teaching have greatly improved in the past number of years and this has been acknowledged by the inspectorate. We had three projects that reached the finals of the BT Young Scientist in Dublin last January. A Transition year student, Timothy McGrath picked up the Development Aid award for his project on water purification in Third world countries. His prize includes a trip to Africa along with his teacher Ms O'Connor. We are back at the finals of the Student Enterprise Awards at Croke Park on May 2nd where Timothy McGrath will represent us in the senior category with his project 'Generation Stem'. Teaching and Learning This year our School Improvement Plan is focusing on giving clear learning intentions at the start of each class, giving effective feedback to support further learning and greater use of ICT in teaching and learning. Our work on Microsoft 365 and the training provided to teachers as well as the improvements to the schools ICT infrastructure are all helping to make us leaders in the use of technology in teaching and learning. The introduction of Transition Year was a big undertaking for the school this year and one that stretched our resources. We also moved to a four and a half day week with a half day on Wednesday. Eight staff members have taken part in the Barrie Bennett Instructional Intelligence training over the past number years. This has impacted in the teaching and learning throughout the school. In each classroom a white board with the Learning Intentions, the Keywords and the Homework for each class is on display. In addition the staff have had full days training on the various teaching and learning techniques including, Assessment for Learning, Mind Maps, Bloom's higher order questioning etc in our continuous drive to improve teaching and learning. In recent years our School Improvement Plan and the introduction of the new Junior Cycle has been linked to our improvement in Teaching and Learning. In surveying our students, teachers and parents we have embarked on work (including days of learning) on group work, Numeracy and Assessment for Learning. We have introduced Formative Instruction Leadership to the staff and Kerry ETB have purchased licences for the Battelles programme. This is an online tool to assist teaching and learning by surveying the pupils and introducing more engaging teaching and learning techniques.
Last year we have established a Teaching and Learning team to assist management in looking at priorities for future School Improvement Plans and to promote collaboration in teaching and learning at the school. The students have participated in various workshops many with the help of Kerry ETB such as master classes in Irish and English creative writing. Writers in residence, Music and Arts events, Student forums, business boot camps, as well as the young social innovators and Young Scientist competitions. Léargas E-twinning Project Our involvement in the Léargas E-twinning project over the past 12 months has opened up great opportunities for our teachers and pupils to travel to various EU Countries and collaborate in various educational experiences. School Development Planning and Evaluation We have a DEIS plan in place which runs up to 2020. We have had two workshops on the new Junior Cycle for the entire staff and we currently have a school improvement plan on Setting Learning Intention, giving effective feedback and Improving the use of ICT. Our school improvement plan is incorporated into our DEIS plan.
49 Students embrace the cold in Crotia as part of Erasmus + trip. Pictured with Deputy Principal Donal O'Reilly (second left) European Parliament Ambassador visits Killorglin Community College.
Arts, Culture and Community Programme Our Transition Year Students along with some students from other class groups took part in the Young Americans show at the CYMS hall on January 12th last. Our School Choir performed for many school occasions as well as feile an tSamhraidh in Midleton in May. We successfully take part in the Garda Youth Achievement Awards each year. Various lunch time clubs are in operation on a weekly basis. Last year we partnered with the local Kfest committee to run an eight week art and film project which proved very successful. Our Students along with producer Neil Browne had their film 'Keep your Head up' acclaimed at film festivals in Spain, Mumbai and Missouri.
The Transition Years ran a very successful fashion Show on March 15th at the CYMS hall in Killorglin. They are also involved in an Art project in conjunction with St Francis special school in Beaufort. One of our pupils Timothy McGrath will represent us at the National Finals of the Enterprise Awards in Croke Park on May 2nd. Last year we had similar representation. In May of last year one of our pupils Jack Nagle won the Sci Fest competition for his farm safety devise. The natural highs programme runs for selected students during the summer months as part of school completion. This year we received our third Green Flag. This time the flag was for Water Conservation. We participated in Celúradh na nÓg in Tralee in March and ran a very successful Trocaire campaign on giving up our Mobile Phones and Climate Justice Walk, which won us visit from Radio Kerry on March 23rd where we were live on air with Francis Jones. Sports and Health Eight students picked up medals at the ETB sports day at the Riocht track in Castleisland on April 19th. Our students won medals in Javlin and short putt and running. This was a very enjoyable event for all involved. Our students take part in the JCPE rich task events each year. Our 2nd years started the year with a teambuilding day at Rossbeigh beach in September. Sporting achievements at various sports are celebrated at our awards ceremony each year. This year we had success in tag rugby and GAA. Health and Fitness programmes and mental well - being programmes are run with the help of 'Aware' and 'Kerry Life Education'. Our night classes in Spring and Autumn feature a strong Sports and fitness programme. One of students Aoibhe, played with the Kerry girls u14 team that won the Munster Final. A second -year student Calum was captain of the Kerry boys u14 basketball team. Students Council We have an active student's council in the school who are consulted on school policies and take part in Kerry ETB student forums. The also take part in Comhairle na nOg. They meet the Board of Management at least once a year. Pastoral Care Wellbeing is very much on the agenda with the new Junior Cycle next year. In the past year we have had 10 new teachers in addition to the 12 teachers trained last year in the Check and Connect programme. These teachers act as mentors to individual students. We have a pastoral care team that meets on a weekly basis. We also have the services of a HSCL teacher two days per week. We run various anti bullying initiatives and our base groups are an important part of our care structure, as is restorative practice and our mentoring initiatives. The new wellbeing programme is now well established in the school with programmes like friends for life and Alert being offered to all first year pupils. We are part of a Volunteer Community Mentoring programme where members of the public (who are trained) come in and mentor pupils on a weekly basis. Unfortunately due to a shortage of volunteers this programme is not running this term but is hoped to start again in September. We have close ties to the community and networks with other organisations/agencies such as the 'Neighbourhood Youth Project'. Career Guidance This year we got involved in the Access 21 programme in conjunction with Trinity College Dublin. This seeks to promote student progression and offer the best career option support to our students. This programme is being rolled out by ITT. We participate in the UCC Plus programme and have close ties with ITT through the Pathfinders initiatives. Our students attend PLC open days and Careers events. We have a strong transition arrangement with local primary schools through the help of the H.S.C.L scheme.
Maintenance Plan Over the Summer last year we upgraded our School boiler and the plumbing under our approved Summer Works programme. We also put in additional parking spaces and generally improve the condition of our school environment. This summer we are improving the school access. Planning Permission has been obtained and a contactor identified to widen the entrance and put in 2 new footpaths which should make things much safer. We are also upgrading our computer room this summer to include new wiring, flooring and layout. Young Americans The Young Americans Company bring Music Education, drama and dance to Killorglin Community College. Great fun was had by all involved with great enthusiasm and talent being demonstrated on the day. 50 Pictured above is Jesse O' Connell. Congratulations to all Students on their Junior and Leaving Certificate results from Killorglin Community College! Well done to one and all!
The Young Americans Company bring entertainment to Killorglin Communty College
COLÀISE NA RÌOCHTA Computer Science for Leaving Certificate The Department of Education and Skills has chosen Coláiste na Rìochta to be part of Phase 1 of the introduction of Computer Science as a Leaving Certificate subject from September 2018. This is a fantastic opportunity for the students of Colàiste na Rìochta who have been studying Digital Literacy at Junior Certificate level for the past three years. There are only 40 schools across the country chosen to participate in Phase 1 and Colàiste na Rìochta is the only school in Kerry to offer the subject from September 2018. Principal Stephen Goulding and teacher Suzanne Lynch are pictured below with the Minister for Education, Mr. Richard Bruton, at the Computer Science launch in Dublin on the 5th of February. 'There is a digital revolution taking place which is having a transformative effect on our economy, workplace, and lifestyle" stated Minister Bruton. Official opening of the Computer Science laboratory On Saturday 14th of April Colàiste na Rìochta invited Dr. Edmund Harty, CEO of Dairymaster, to officially open the computer science laboratory. The event was well attended by students, parents and staff of the school as well as local 5th and 6th class primary students who were invited to participate in some computer activities on the day.
The ISPCC Anti-Bullying Shield The ISPCC offer an Anti-bullying programme to schools across Ireland, and over the past 12 months Colàiste na Rìochta have been very busy developing a Plan of Action against bullying and creating an awareness of anti-bullying across the school community. Our Personal Safety Board, co-ordinated by Ms. Mary Dowling, ranmanythemedweekssuchasCyberBullyingWeekandAnti-BullyingWeek.The school is delighted to announce that we were awarded the ISPCC Anti-Bullying ShieldinDecemberlastandwerepresentedwithourflagonTuesday10thofApril. 'When a school flies the Shield flag it shows the local community that the school isproactiveontheissueofbullyingandhastakenanevidence-informedapproach to the management and prevention of bullying', www.ispcc.ie Colaiste na Riochta – School Play Colaiste na Riochta's drama club presented Betwixt & Between, by Michael J. Ginnelly on Thursday 15th of March in St John's Theatre Listowel. The comedy, which tells the tale of Tom who recently won the lotto but tries to cover up his newfound wealth, was a rip-roaring success and a credit to the students and teachers involved in the production. The drama club, directed by Ms. Mollie Burke, rehearse every Wednesday after school and this was their second performance in St. John's Theatre. This year the school put on a matinee performance which was attended by 3 local primary schools, Scoil Realta na Maidine BNS, Presentation Listowel and Lisselton National School. Developments in Teaching & Learning The Teaching & Learning committee in Colaiste na Riochta had another busy and productive year. On the week of November 20th they ran an initiative called 'Peer Observation Week,' the purpose of which was to promote collaborative practice between teachers giving us an opportunity to learn from each other and support each other's development of pedagogical skills. The week was very successful with many teachers participating, through either offering classes to observe or sitting in on and observing their colleague's classes. Our Day of Learning was held on Friday 26th of January, the main focus this year was on Battelle for Kids-formative assessment and Instructional Leadership Strategies as well as the Level 2 Learning Programmes for the new Junior Cycle Programme. All workshops were delivered by teachers of Colaiste na RIochta, another example of Peer Learning in action! The Teaching & Learning team also developed an 'Instructional Leadership Toolkit' for each classroom, which consists of a box of resources relating to many of the IL tactics and strategies promoted by Professor Barrie Bennet such as Graphic Organisers. Finally, two more staff members of Colaiste na Riochta, Iseult Glynn and Rita Murphy began IL training with Barrie Bennett this year as part of Cohort 10. Development Education Students of Colaiste na Riochta along with their CSPE teacher Ms. Maria Fitzgerald have been working very hard in the area of Development Education and Global Citizenship. This year students have been focusing on The Yellow Flag, which is an 8- step programme that raises issues of inter-culturalism, equality and diversity and allows students to apply them to the day to day running of the school in order to achieve the Yellow Flag. Irish Aid define Development Education as an 'educational process aimed at increasing awareness and understanding of the rapidly changing, interdependent and unequal world in which we live'.
The achievements of the students so far this year include; • A Visit to the International Resource Centre in Tralee • Celebration Days - European Languages & Mexican Fairtrade Market • Diversity Workshop and Guest speakers • Letter Writing Campaign • A school visit by TD Michael Healy Rae • Completion of a Diversity survey by students & parents. The students are currently working on their next initiative which is to create a Diversity Mural on the school grounds. 51 2nd Year students of Colaiste na Riochta are pictured here receiving the Anti-bullying Shield flag from Shellie Murnane of the ISPCC along with their teacher, Ms. Mary Dowling, and Deputy Principal, Ms. Iseult Glynn.
Students of Colaiste na Riochta are pictured here with TD Michael Healy Rae, who visited the school on Thursday 8th of March
LISTOWEL VTOS NORTH KERRY COLLEGE My Experience by Ellen Cahill As an adult in my early thirties, I was constantly heard whining about not having any qualifications to my name, eventually, instead of sitting around I decided to do something about it. My brother was chatting to me one evening and said" Why don't you enrol on the VTOS programme in North Kerry College, Listowel". My experience in VTOS is so positive and powerful that it has changed the whole course of my life, never in a million years would I have been part of an amazing team to have produced a Lapel pin as part of our entrepreneurial class or even stood up in the middle of a class to speak as I didn't have the confidence to do so.
Adult Education in the North Kerry College is based on trust and respect among students and teachers, which allows students to relax and concentrate on achieving their learning goals, teachers in this college have empathy and patience and are considerate of the different needs of each adult learner. This course also allows student's personal development to take shape as they can become aware of their own strengths and weaknesses. To say I have enjoyed my time on the VTOS programme would be an understatement, I have learned so much and my confidence has gone from strength to strength, I would recommend any adult wishing to return to Adult Education that VTOS is the way to go.
NORTH KERRY COLLEGE Erasmus + Work Programme for VET Staff Mobility PLC co-ordinator and Childcare teacher, Clare McGrath participated in an Erasmus Plus work programme in collaboration with Early Childcare Ireland in early November 2017. The destination was San Miniato in Northern Italy, the receiving institute was Centro di Ricerca e Documentazoine sull'Infanzia. The purpose of the trip was; • To understand the ECEC Sector in Italy • To observe the delivery and assessment of training for ECEC Educator • Work placement in training • Insight in to practices relating to curriculum and inclusion and quality practices • To observe and compare pedagogical approaches across different contexts • Peer learning and reflective professional dialogue Kerry ETB FET Fair North Kerry College had a very successful day at the Kerry ETB FET Fair. Great feedback was received from everyone who visited the stand about the progressive courses that are offered in the college. We look forward to working with all those who enrolled with us on the day.
52 Listowel VTOS Table Quiz,Dec 2017,the proceeds of which went to the le Cheile unit in NorthKerry college Listowel VTOS trip to Torc and Ross castle Killarney Listowel VTOS 'celebrating 25 years in FREE ADULT EDUCATION IN LISTOWEL' marching in the Listowel st.Patricks Day parade.
Pre-University Arts Archaeology Field Trip to Gallarus Oratory The Pre-University Arts students conducted an archaeological survey of three Early Christian sites near Ballyferriter and Murioch at the edge of the Dingle Peninsula. The dramatic backdrop of the Three Sisters peaks on the western end of Smerwick Harbour was an inspirational site as the students walked in the footsteps of the Early Christian 7th Century Irish monks. All the students and their teachers Dermot Waugh & Kevin Langan thoroughly enjoyed the day. North Kerry College Graduation 2017 North Kerry College students of 2017 attended their graduation ceremony in the Listowel Arms on Wednesday the 25th of October. The event was very successful. Thanks to Billy Keane for addressing the students on the day. Congratulations to all 2017 graduates.
Night Classes in North Kerry College The night classes of North Kerry College have been both educational and inventive, offering adults a wide range of education opportunities in hobby areas and QQI qualifications. Kerry ETB's Core Values of Respect, Quality, Equality and Inclusion within Life-Long Learning have been adhered to at each step and have ensured that each student has been given the opportunity to achieve in their respective fields and to the best of their ability. After a very successful spring term with over 100 students participating in courses, the college prepared for the Autumn. Enrolment took place on Thursday the 20th of September and Wednesday the 26th with classes to begin the first week of October. Courses on offer included QQI modules in Special Needs Assisting, Healthcare and Barbering for those hoping to upskill and begin a new career. Our successful Millinery classes, Tai Chi, Computers and Spanish Language Classes continued and were joined by Sign Language, DIY with many more classes offered.
For further information please contact Maria FitzGerald at Email: nightclasses@northkerrycollege.ie or phone 0860289958 KERRY COLLEGE OF FURTHER EDUCATION New Senior Management Appointments at KCFE September 2018 commenced with the appointment of a new senior management team at KCFE with Mary Lucey as Principal and Carmel Kelly as Deputy Principal. With over 20 years' experience in third level education Mary has brought experience, knowledge and insight to the college as well as numerous industry links which have proven invaluable in connecting students with potential employers. Carmel has an outstanding track record in further education and together they make a brilliant team. The year got off to a great start with a remarkable 20% increase in student enrolments bringing the current enrolment to 750 students. The future looks bright at KCFE. KCFE - New Initiatives to Support Students During Their Time at KCFE Mature and International Student Liaison Officer: During this academic year a Mature/International Liaison Officer was appointed to assist students in adjusting to College Life at KCFE and being a continuous support and point of contact for them during the academic year.
Financial Supports: This year will be associated with the Take it or Leave it Initiative. College is a challenging time for many reasons and at KCFE we want to help in every way we can. 'Take it or Leave it' is an initiative which was set up to support our students throughout the year at KCFE. Shelves were placed inside the entrance of the college where anyone can take or leave food, depending on their situation. Take what you need, Leave what you can. As well as this, students are encouraged to drop some coppers into our Copper Dropper which the 'Take it or Leave it' team then spends on food to stock the shelves for the coming weeks. This has provided the opportunity for students to support fellow students, reinforcing the strong community spirit that we are so proud of here in the college. To date, 'Take it or Leave it' has been hugely successful with many local charities getting on board and supporting the initiative, creating a national media storm in the process. To add to the success, KCFE have influenced other colleges to come on board and roll out the 'Take it or Leave it' initiative; so along with supporting our own students we are also leading the way for better college experiences on a national level. We work together to make KCFE great for everyone. The "Copper Dropper" was also introduced with staff and students donating their spare coppers on a regular basis. This is then collated and additional non- perishable foods purchased for the benefit of the students. "KCFE Make Cents" was introduced in September, whereby local businesses have come on board to provide either 5% or 10% reduction to our staff and students when they produce their KCFE ID cards.
53
GAA, Clubs and Societies at KCFE A new Level 5 Coaching and Sports Development programme as well as a Level 5 Sports Nutrition Programme were added to the already impressive offering in the Sports Department. Thanks to our Men's and Ladies Football Team Sponsors, Benner's Hotel and The Ashe Hotel, Tralee who generously sponsored the KCFE. One of the highlights of the year included KCFE's games against Tallaght IT in the Higher Education Championship. Students were also offered an opportunity to join a broad range of clubs and societies during the year including walking clubs, yoga, music, gaming, LGBT society to name but a few. Erasmus Plus Work Experience Programme One of the highlights of this academic year has been the introduction of the Erasmus Plus Work Experience Programme by KCFE. Nine students headed off to Denmark for a two week Erasmus trip accompanied by two KCFE Teachers. The students were based in the city of Holbaek, about an hour outside of Copenhagen. The students were engaged in work placement activities related to their PLC subject areas. An opportunity to experience Danish culture and visit the Viking Museum as well as many museums and art galleries in Copenhagen was also presented. Spending Saint Patrick's Day in Copenhagen was certainly an experience to remember. The Erasmus trip was a wonderful experience for all concerned with enhancing learning. Our hosts in Denmark couldn't have been more welcoming. That warmth was reciprocated when the Danes visited Kerry just a few weeks ago. Future PLC students have much to look forward to in the years ahead with the possibility of being selected for an Erasmus Placement!
KCFE - Supporting Students on their Journey Towards Employment Fast Track to IT (FIT) is an industry-led initiative. KCFE students on a range of IT related programmes have benefited immensely from an extensive range of workshops delivered by Leona Beale (Training and Employment Officer) with FIT throughout the year. Workshops delivered include: CV Preparation and Individual CV Review, Access to and training on the online platform Skillport, interview preparation, mock interviews, overview of recruitment agencies etc. In addition, each student will be given three years post-graduation support which focuses on assisting them with finding employment. Recruitment Exhibition Day – In April KCFE held its first ever Recruitment Day which was organised by Helen Brick (Work Placement Officer). It afforded freshly skilled KCFE graduates an opportunity to meet with potential employers across a broad range of disciplines.
Christmas Came Early in KCFE! On 1st December, KCFE had its first Christmas Day on Campus! With a special Christmas dinner for staff and students, a Christmas Concert, snow and the man himself making an appearance. New Science Laboratory Installed at KCFE A new state of the art Science Laboratory has been installed on the KCFE main campus. This wonderful addition has supported our new science based programmes as the college expands its STEM based provision and looks forward to collaborating with industry.
2018 Prospectus Launch and Open Day The new college prospectus was launched by former Kerry GAA star Aidan O'Mahony with over forty industry representatives in attendance on the day. Adding to an already impressive suite of programmes the public can look forward to a host of new programmes including Pre-Garda Studies, Pre- University Studies, Computer Game Design and Development, Pre-Teaching and Education Studies, Animation, Dance, Pharmacy Assistant Studies, Youth Work, Physiotherapy Assisting and many more.
What a fantastic turnout also at the KCFE Annual Open Day. Close on 1000 people showed up to sample the college facilities, meet with staff and enjoy the many workshops on the day. 54 KCFE Team who played against Tallaght IT in the Higher Education Championship A group of Erasmus students arriving at Copenhagen Airport Colm McEvoy, Chief Executive Kerry ETB, Aidan O' Mahony former Kerry GAA star Aidan O' Mahoney and Mary Lucey Principal Kerry College of Further Education at the 2018 Prospectus Launch and Open Day
Self Care Day at KCFE Applied Social Studies with Psychology Students benefited from a Self-Care Day organisedbyProgrammeteachers. Theaimofthedaywastobeginaconversation withstudentsonthetopicofSelf-Care-anareasofundamentaltoanyofthecaring professions from social work to psychotherapy. Students were brought through a comprehensive and practical skills based journey of self-care. Students were introduced to methods for combating stress and anxiety while also learning the basics of nutrition and how what we eat impacts on our Psychology and state of mind. Students were encouraged to integrate these practical and free skills into their everyday lives and watch the effects! The students sampled some taichi for themselves while also discussing with each other the hallmarks of self-care. Renownedspeakersonthedayincluded: JacquiTwohig(Motivationalspeakerand personal trainer), Aidan Sullivan BCL (TaiChi Practioner and Meditator), Margaret O'Connor(Psychotherapist),BrighidDaly(BiodynamicPsychotherapist)andKCFE's Kevin Beasley (Sports Teacher and Nutritionist). Self-Care of both students and staffisacorevalueofKCFEandavaluethatdirectsdaytodayworkatthecollege. Fundraising Activities at KCFE A number of student driven fundraising activities took place in the college this year including an Obstacle Race in aid of Tralee No Name Youth Club, Christmas Fundraiser for St Vincent De Paul, a Lyp Sync Battle in aid of Jigsaw Kerry, Fundraiser for Breakthrough Cancer Research, CD Creation and launch for St Vincent de Paul and many more. The big hit of the fundraising year was the Lip Sync Battle after which the KCFE teachers aka The Spice Girls ended up trending on social media in Kerry!
Day Trips This year, for the first time, our Childcare students had the opportunity to visit 'Free Range Kids', a Limerick based preschool focusing on outdoor experiences. Students were able to observe children collecting eggs from the hens and making scrambled eggs over a bonfire as well as taking a stroll through their nature trail. They had the chance to speak to Jo Flynn, founder of 'Free Range Kids' afterwards where she discussed the benefits and challenges of running a preschool of this nature. This was a fantastic chance for our students to see the Steiner philosophy in action.
Innovative New Pre-Garda Course Launched In May our new Pre-Garda course was launched by the Chief Superintendent and a number of members from the Garda Siochana. What is unique about this programme is the Garda Siochana are collaborating in the delivery of the programme so that participants are afforded a real-life insight in to the world of the Gardai. KCFE's First Rose of Tralee! KCFE announced its first entry to the Kerry Rose of Tralee Selection in May. Erin Rowan one of our Pre-Nursing Students was selected to represent the college at the Kerry Finals. We wish her the best of luck in the selection process.
Art and Music Exhibitions Art students of KCFE held an exhibition evening in the Ashe Hotel, Tralee, organised by the programme teachers. Entitled 'The Pursuit of Artyness' the students put on a wonderful Art and Craft Exhibition and there was an excellent turnout. Local artist, John Hurley, officially opened the exhibition and urged the artists to follow their dreams and be true to their craft. Work was available for purchase on a night and the music on the evening came from the QQI Level 5 KCFE Music students. The students of varying ages performed a range of original songs and cover versions and they also launched their CD. Johnny Connors Visits KCFE Fresh from winning an award at this year's Irish Film Television Awards Johnny Connors received a glorious welcome from the Criminology and Applied Social Studies students of KCFE during the year. Both groups benefited immensely as the Applied Social Studies students were doing a research project on discrimination against the Travelling community and people from disadvantaged socio-economic backgrounds while the Criminology/Law students were asking him questions on how the justice system treats members of ethnic minorities as they completed a case study looking at the Travelling community in Ireland and African-Americans in the US.
Music at KCFE This year the college offered a range of Level 5 music programmes and the college community have enjoyed weekly canteen concert performances. It has been a great addition to the college. Kerry County Council Musician in Residence, Ian Wilson, met with the music students recently. Ian talked about his life as a composer and songwriter. Our students performed some of their own original work and Ian gave them very valuable feedback and advice. A very creative afternoon was had at KCFE!. 55
COMMUNITY NATIONAL SCHOOL First Kerry ETB Community National School opened its doors at Two Mile, Killarney on 30th August 2017 Brendan Griffin T.D. Minister of State at the Department of Transport, Tourism and Sport with special responsibility for Tourism and Sport addressed the event stating "I am delighted that this day has come, after many months of hard work by the local community, Kerry ETB and the Bishop of Kerry. This fine school will serve the needs of the local and wider community and I want to pay tribute to everybody involved in this effort and it is great to have such a positive outcome. I wish the school community well in their endeavors and I sincerely hope that the Two Mile School has a long and prosperous future." Catherine Barry the first principal of the Two Mile Community National School explains what makes the CNS model unique "A distinguishing feature of the CNS model is its multidenominational ethos. The school will cater for children of all faiths and beliefs equally. Parents of children in CNS schools appreciate that these schools make space for the spiritual part of a child's identity while respecting all faiths and secular beliefs equally. The model celebrates religious diversity in a meaningful way. Speaking to parents in the Killarney area, it is obvious that they want the choice of this type of educational setting for their children." For further information on the CNS model, please visit www.cns.ie A busy First Year for the Pupils of Two Mile Community National School!
Goodness Me Goodness You On 26th October, the children of Two Mile CNS took part in a Welcome Ceremony to mark the commencement of the Goodness Me Goodness You programme. Children sang, read, recited poetry and reflected on their wishes for the year ahead. We were reminded of the Golden Rules, which reflect the values of the programme. A group of parents provided refreshments on the day and our new furniture was much admired! Running Club January is the month when many people turn their minds to New Year's resolutions and Mr. Ó Suilleabháin decided that it was time for all of us to get fit. Children from 1st to 6th class signed up for the after school running club, committing to increasing their speed, strength and stamina in athletics. In order to set targets, we first took to measuring the yard. By our calculations, in order to run 2km, we would have to be fit enough to run twenty-five laps of the yard without stopping. The bar chart in the classroom which records our progress to date shows a steady increase in the number of laps completed by the members each week. The Gathering The Traditional Gathering Festival Schools Outreach Music Programme, supported by Killarney Credit Union. The children of Two Mile Community National School and Little Explorers Preschool joined local musicians and a group of Set Dancers from Boston, in what turned out to be a great music session! The primary school children played an arrangement of the Kerry Polka and Hot Cross Buns, while the children from Little Explorers were on hand to provide the percussion. We were joined by parents, grandparents and members of the local community as we listened to the musicians and Sean Nós singers. We joined the Set Dancers for a few steps and even made up a few impromptu dances of our own.
Kerry ETB Education Strategy Launch Cailean, Quiver and Aoife represented Two Mile Community National School at the launch of Kerry Education and Training Board Strategy 2018-2022. The Strategy emphasises the role of Kerry ETB in promoting a holistic education and training experience that spans the full spectrum of life-long learning.. Lá Fhéile Pádraig Ghlac na páistí ó Scoil Dhá Mhíle Pobail Scoil Náisiúnta agus Little Explorers páirt sa pharáid Lá Fhéile Pádraig, i gCill Áirne. Níor chuir an fuacht isteach orthu in aon chor. Bhí an-lá acu!..
56 From Left to Right: Colm McEvoy, Chief Executive, Kerry ETB, Brendan Griffin T.D. Minister of State at the Department of Transport, Tourism and Sport with special responsibility for Tourism and Sport, Catherine Barry Principal Two Mile Community National School, Jim Finucane Chairperson Kerry ETB, Pádraig O'Donnabhain, Chairperson Two Mile Community National School and Ann O' Dwyer Director of Schools, Youth and Music
Parents Association A meeting of parents with a view to forming a Parents Association was held in February. It was very well attended. Thanks to Caroline Riordan who accepted the role of Chairperson and to Mary Culloty and Tara Donoghue who will share the role of Secretary. Their next meeting will take place early next term. Board of Management It was a busy start to the year for the new Board of Management who took part in training provided by Kerry ETB in early January. Pictured, back row left to right: Pádraig Ó Donnabháin, Catherine Barry, Stella Loughnane, Pádraig Ó Suilleabháin. Front: Sheila O Donoghue, Lisa Casey and David Laing. Michael O'Donovan joined the Board in February as the eighth member.
Buíochas Many thanks to all those who have worked so hard during the second term. To the children, parents, staff members, members of the local community, Board of Management, Parents Association and members of Kerry ETB: Colm McEvoy, CEO; Ann O Dwyer, Director of Schools; go raibh míle maith agaibh go léir. The school is still accepting enrolments for September 2018 from Junior Infants- 6th Class. Anyone interested in enrolling their child should contact Kerry ETB directly on 066 7121488 086 4183558 or by emailing catherine.barry@staff.kerryetb.ie CAPPANALEA CAPPANALEA OUTDOOR EDUCATION AND TRAINING CENTRE The photograph captures an amazing group of participants landing on Beginish Island after sea kayaking offshore from White Strand beach. The students camped on the uninhabited island for the night as part of a four day expedition which included strenuous hill walking and carrying full camping expedition gear. Their positive attitude in horrendous weather conditions on the mountains augers well for them overcoming any future challenges they may encounter. Their understanding, connection and knowledge of the environment is reassuring knowing that they will no doubt be champions for a greener future society. Congratulations to this small but elite group. Include in photograph from left to right:- Ida Skousen Holm – Killarney Community College Caitriona Daly - Cappanalea OETC Lena Wildhurt – Killarney Community College Nina Becker – Killarney Community College Gavin Moriarty – Killorglin Community College Vera Schiffer – Killarney Community College Chloe McCarthy - Killarney Community College Natalia Leane – Killarney Community College Ethan Byrne – Gleann Li Tralee Tomas Lynch – Gleann Li Tralee Missing from photograph Gabreille O'Brien – Transformation Alley KDYS Tralee Wayne Doyle – Cappanalea OETC Donal Dowd (photographer) – Cappanalea OETC 57 Transition Year students representing Kerry ETB schools and centres taking part in the Kerry ETB Outdoor Expedition.
MY TERRIFIC TY YEAR TY Students from Kerry ETB schools were invited to enter a writing competition that detailed their Terrific TY Year. Congratulations to all the winners and to all those who took part. The standard according to the judge was immensely high. Kerry ETB is very proud of its Transition Year offerings in its schools. Featured below are the winning articles from all the schools that entered. THE OVERALL WINNERS WERE PLACED AS FOLLOWS; 1ST PLACE Rory Dowling (Causeway Comprehensive School) 2ND PLACE Karoline Gunia (Killarney Community College) 3RD PLACE Amanda O'Sullivan (Colaiste na Sceilge) Congratulations to the winners Causeway Comprehensive School (Overall Winner) Rory Dowling My Terrific TY Year What we did: TY was jam-packed with activities and trips and reports. We spent most of our classes typing out reports for trips we went on, or finishing projects that were due. The academic side of the year wasn't too strenuous. We certainly had homework, reports and reflections to be completed and of course the odd group project every now and then. I didn't really know what to expect for this part of the year but it turned out to be fairly relaxed though at times chaotic! One class would find us playing a game of Kahoot, the next we would be desperately struggling to meet the deadlines of a specific project. A kaleidoscope of emotions in any given day! It certainly kept us on alert!
And we really did get a taste of everything this year, for example our trip to Cappanalea. We spent a full week in Cappanalea with the rest of our TY year. There we learned some genuinely important qualities and skills such as: Teamwork, Endurance, Discipline, Leadership, Camaraderie and how to overcome your fears. I personally thought Cappanalea benefited me hugely. I can now proudly declare that I can abseil down 90ft, climb a mountain half the size of Carrantuohill, navigate safely through a bog, canoe across a lake, pitch a tent, set up a fire, keep said fire going until 1 am, cook pasta (ok I could do that before the trip), get up early in the morning and walk all the way back to the camp. Bear Grylls has nothing on me now!
So I really think the Cappanalea trip in particular was great, but what about TY as a whole? I think TY was important to me because of the time I spent thinking. I wasn't up late at night stressed out because I had exams the following afternoon, instead I was going for a walk or reading a book, and although that may not be the same experience my peers had, that to me is what made TY truly special. What I learned Alright, so I spent a lot of time thinking about stuff apart from school work, but what did TY itself teach me? TY taught me that it's important to take a breather in life. The world we live in revolves around one thing: Money. You need points to get a job, you need a job to get money, you need money to get food and shelter, and you need food and shelter to live. Work, work, work non-stop. The hustle and bustle of it all never ends, we are on this ride forever and sometimes you just want to step on the brakes and yell STOP! It can all be very overwhelming, therefore we often forget take a breather and appreciate actual real life for what it is. And TY gave me the time I needed to take that breather, which is more important than anything 1st or 2nd or 3rd or 5th or 6th year could've given me. I ask you reading this, to take a second from your monotonous daily routine and pause. Reflect. Think about what you are doing and if you are happy with it. That's what I did this TY and it shaped me into a better person. Transition Year is intended to be a smooth transition into senior cycle. It succeeded in many ways to do that but I think it did something else, something better. 58
I don't know if anyone else wrote this in my year, perhaps I'm alone in my beliefs but at least it's something different, a unique take on TY in the ocean of thrown together articles that are desperately trying to fill the word count so they can carry on with their lives. So that's what I learned in TY, to take a step back and appreciate real life and real freedom. What advice can I give? I recommend everyone who feels like their mind is cluttered with work and stress to take the opportunity to clean it up and do TY. You can waste away your time in TY as well of course, which will inevitably lead to a slight crisis when you realise you've only become less knowledgeable over the year and now you have to do real work! That would be a mistake, needless to say. You can also spend your time in TY to study, get stuck in and have a head start for 5th year, which, in my opinion would also be somewhat of a mistake. You have a year ahead of you with time off and a lot of freedom. What I think is that time is best spent in nature, with friends, at church, reading, learning what you want to learn, checking things off your bucket list, living in freedom before you are dragged back into the working machine. You have an opportunity to have a year to yourself, take it and make of it what you will. Choose wisely and don't end up regretting it like many of my peers. This may be your last chance in a while to think about what you value as a person and to think ahead. Decide what you might want to do in the future, challenge your beliefs, like I said before, learn what you want to learn. Whatever you do, don't waste this year, otherwise you might as well skip it. I spent it the way I wanted to and it left me with a wholesome feeling and no regrets. The freedom it gave me changed me as a person, and that's amazing. I took the time to enjoy my freedom. And that's what made my TY year truly terrific.
Killarney Community College (2nd place) Karoline Gunia My Terrific TY Year I am Karolina Gunia and my year in Transition Year was busy and filled with a variety of exciting, informative and interesting activities! I have so many positive memories that made the year come across as terrific. To begin the year in an exciting and refreshing way, we went surfing to the Inch Strand. We took a quick lesson and then headed out to the water, it was the first thing we did in TY and it was my favourite! I was scared to try it before and because of TY I pushed myself to do it and enjoyed it a lot! We did so many things this year that it's hard to recall and name every activity that happened and has yet to happen. Since the very beginning we started off with projects in nearly every class we had: Business Mini Company, YSI, Religion, Music etc. We were thrown into the deep water from the start. The first term was busy and already there were many deadlines to meet. The biggest and most time absorbing project must have been the Pantomime we decided to organise as part of the music project. We chose to do Rapunzel, the auditions began and one of my colleagues in TY was playing the main role, I was part of the Chorus. The project took long hours of planning, creating choreography, music, props and costumes and loads of practice. Just before Christmas, the show was ready to be put on and it was very professional, from lighting to having sponsors and 'Panto Crew' members. The two show nights were the most stressful yet exciting and amazing nights of my life, an experience I have never encountered before. Another big project we were and continue to carry out is our YSI project. The social issue we chose was the lack of knowledge and discrimination of deaf people. To aid this social issue, we began learning sign language and then created our 'Speak Out' that we were to present in front of judges and other schools in Cork City Hall. We are currently waiting to see if we get through to the finals in Dublin.
Furthermore, we are constantly doing many activities and smaller projects. We have completed public speaking with an actor, Alan Divine after which I feel more confident about public speaking. Positive Psychology, Living Life to the full Aware programme, QQI First Aid course, Kickstart Coaching Programme, dance lessons with a showcase at the end and many different health, road safety etc. talks with guest speakers. We have also taken a lot of amazing, exciting and breath-taking and full of experience trips. The main one was a four-day trip to Krakow, Poland, my home country and it was truly great, we also went to Dublin to the Bord Gais Theatre and to Kenmare overnight adventure trip to complete a challenge for our Gaisce Award. We also had the amazing opportunity to do two weeks of work experience in two placements, giving us an idea of what we would like to do in the future. This helped me clear up my thoughts about work.
In TY I have learned so much! As I mentioned earlier, I learned a lot about public speaking and the confidence it takes to carry out a presentation. I gained so much more confidence in myself and in what I do throughout my TY experience especially after the public speaking sessions and The Rapunzel Pantomime I took part in. I learned what makes a good coach and more importantly, I learned which careers I wouldn't like and ones I would like to do in the futrue. Through my work experience I learned that I am good with children and greatly enjoy caring for kids. It's a career I consider doing post- secondary school. I learned how to surf, push myself out of my comfort zone, work better in a team and therefore be patient with myself and others. Transition Year is an exceptional year where you must really push yourself and take every opportunity given to you, so that you can get the most from the year. My advice is to try new things, pushing yourself to do something different even when it's hard and scary. Pay attention to details and the advice given to you by teachers and other people you meet throughout the year as TY is great for learning life skills. At the end of the day it is you who decides how much effort you put in and how much you want to take from the terrific year that is TY. Coláiste na Sceilge (3rd place) Amanda O'Sullivan My Terrific TY Year What I did during my TY Year? At the start of our TY Year I was sceptical, I thought it would be a waste of time and I'd get nothing out of it... but TY was the best year of school so far! I have had many great experiences with my classmates and teachers. I will forever remember this year, but it wasn't all good there was challenges but that it to be expected. We went on so many trips and listened to so many talks and I really feel like I lived my year to the fullest. My favourite part of TY was the musical. Our musical was Sisters in the Habit AKA Sister Act. It took place from Nov. 30 - Dec 2 but we were practicing for months beforehand. I played Sister Mary Patrick, the bubbly and fun nun. I made loads of new friends because of the musical and I'm happy that it brought us all together. We recorded our Musical for a DVD and when I watch it, it brings back so many brilliant memories. We also went to Dublin for four days. We left early on Monday morning and headed for the capital. Monday night we went to The Claire Byrne Show at the RTÉ Studios. I was nervous because the staff on the set told us we might be on television, but I was also excited because I thought I would meet some on RTÉ's well known stars like Ryan Tubridy. 59
It was great to see what goes on behind the scenes of the show and how it is produced. The show was really interesting and the topics were well chosen. My parents and grandparents saw me on television and It was such a proud moment for me. Over the course of the four days we visited 2 museums', saw a musical in the Bord Gáis Theatre, did the Croke Park rooftop tour, walked around Glasnevin Cemetery, went to the Zoo and much more. It was the best trip I've ever been on with the school and I'm grateful that I was able to go. Although we had many brilliant trips and talk we also had to continue to work in school and that kept us grounded and will help us going into 5th Year. All in all, I had a jam-packed year.
What I learned? I learned so much in TY. I learned about myself and I learnt a lot in general. TY is a year to learn and experience new experiences and I definitely think I've done that, I also think I've matured a lot during the year. I done two weeks of Work Experience back in February and they were great learning experiences. I had to think about what career and learn what it would entail. After lots of thought and research I think I would like to be a Veterinary Surgeon. During TY I also learnt to be more confident and self assured. I really came out of my shell especially during the musical. I had to sing and act on the stage by myself with bright lights shining down on me. It was extremely daunting but that was overlooked by the audience clapping.
I also developed my leadership and entrepreneurial skills. Our Young Entrepreneur teacher informed us that we had to do and project so my friends and I started a business of selling personalized O'Neills gearbags. At the start I was nervous because I had to talk to professional businessmen and women and finalize the prices and colours of the bags. We also had to go around talking to classes around the school telling students and teachers about the bags and describing what they would look and prices etc. That was tough but I find it easier to talk to a crowd now. By the end I was more confident in myself and our business. I feel like a better person because of TY. 3.What advice I would give to students to help them get the most from their TY year?
My advice would be to try everything whether you think you would like it or not. Overcome your fears and do the things you have always wanted to do but have been too scared or nervous. TY is a year to come out of your shell and step into the unknown and achieve your goals. Abseil off a cliff, go abroad and do everything. If you don't you will regret it in the future. TY brought out the best in my classmates and I because we did everything. One thing I've always been scared off is heights but this year I abseiled off a cliff, something I thought I would never do, but I done it and I'm a better person because of it. Overall my one piece of advice would be to do everything and enjoy every moment because it goes so fast.
Gaelcholáiste Chiarrai Sophie O'Brien My Terrific TY Year On a rainy day in September I went to the National Ploughing championships (Among other thing but describing every experience of Transition Year would take far too long, and coincidentally at this time, I find it difficult to recount everything I did so I'll just mention the highlights). I attended an essential and interesting workshop on healthy relationships and sexuality that I believe should be compulsory in schools and could help students view both sexes as equals, I completed an essential First Aid course where I learned potentially lifesaving techniques and how to properly apply them in a state of emergency, for example how to dislodge an object from a choking persons throat, how to wrap a makeshift sling and how to care for different degrees of burns. I was part of a law workshop that gave me an insight into the work of a barrister, the chosen people and I role played a few mock trials with people appointed as barristers, solicitors, a judge, guards and witnesses to try and experience what participating in a real trial would feel like (with omittance of serious themes and the power to drastically change someone's life, of course). I enjoyed when I went ice skating and shopping in Mahon Point centre in Cork. Albeit the most thrilling and eye-opening visit was to the UL campus where I had the privilege of seeing the ASTOUNDING lecture on Physics of the circus that is part of the Tyndall lecture series 2018 which was given by James Soper. He used tricks he learned and performed as a circus performer to demonstrate the use and effect of Physics. And a chance to wander the equally amazing picturesque campus, passing by the on campus accommodation that from afar looked akin to a Brooklyn brownstone apartment complex, visited the russet state of the art running track and strolled into a square with a bank and a plethora of shops that gave the impression of a small village rather than what it seemed to be, the epicentre of student life. The bustling crowds, constant business, a seemingly endless choice of courses to study and the historic aesthetic of the campus, makes student life seem extremely compelling. What I learned during my TY year During my TY year I learned that if I push myself outside of my comfort zone by taking part in activities that I would have previously found daunting I often enjoy myself. If I was anxious about going somewhere or doing something and instead of letting the fear overcome me I participated and accepted whatever happened, I found that benefitted me greatly. I hope that these experiences will stay a strong reminder of the importance of participating in life and the often-surprising things that can happen when you do.
What advice I would give to students to help them get the most from their TY year Defending the accused. And this a necessary realisation. Take every opportunity you have to take part in activities that differ from that of your regular school day. This helps you recognise your love or possible hatred for things that before actually doing them you believed they would be things you could excel at but in practice things turned out not as you expected. Although at the time it wouldn't seem like it, it may even be devastating but this dilemma could have a priceless silver lining; learning your strengths and aptitude for certain things earlier in life could help you decide what to study in your somewhat distant future and eventually what career path to go down. Because doing so could broaden your horizons more than you could ever imagine but more so knowing what I excel at earlier in life and knowing that I should study something that I am passionate about and have unceasing interest for, in life gave me a greater sense of self. 60
CHRISTMAS CARD COMPETITION Kerry Education & Training Board Christmas card Art Competition 2017 Kerry Education and Training Board received over 200 Entries for their Annual Christmas Card competition in 2017 from their 8 Kerry ETB Schools throughout Kerry and as always the standard was very high. However there had to be one overall winner selected with three runners up also awarded due to the impressive submissions made by all Kerry ETB schools. Overall Winner: Caoimhe Curran, 5th Year, 2017, Coláiste na Sceilge, Cahersiveen Art Teacher: Fiona Holly The winner and runners up were invited to Kerry ETB Head Office and were presented with their prizes by Ann O'Dwyer, Director of Schools. According to Ann O' Dwyer "Every card submitted demonstrated much artistic talent in our schools and we are very proud to display all the entries here at our offices in Centrepoint, Tralee for everyone to enjoy and admire. In this regard we want to thank every student who entered the competition as their art work has brightened up the offices during this festive time'. The winning card was sponsored and printed by Kingdom Printers and was sent out all over the country as the official Kerry ETB Christmas Card. The winner Caoimhe received a Samsung Tablet sponsored by Hugh Culloty Expert, The Mall, Tralee with Brendan Culloty joining Ann O' Dwyer in congratulating the winner Caoimhe and Runners up Conor, Emilia and Agne on their impressive card designs. Each received a €30 One4all Gift Card from Kerry ETB. Kerry ETB would like to thank again all the students who took part and their Art teachers for their enthusiasm and interest. Finally and most importantly Kerry ETB would like to congratulate the winner Caoimhe Curran, 5th Year Coláiste na Sceilge and the runners up Conor Hope, 6th year Coláiste na Ríochta, Emilia Girasole, 5th year Coláiste na Ríochta and Agne Arlauskaite, 1st year Castleisland Community College. Finally a word of thanks to all Kerry ETB Art teachers and especially Fiona Holly (Coláiste na Sceilge), Marian Sugrue (Coláiste na Ríochta) and Pia Thorthon (Castleisland Community College) for their students accomplishments. Kerry ETB would also like to thank again Kingdom Printers and Hugh Culloty Expert who helped make the Kerry ETB Christmas Card Competition such a success this year.
YOUTH SERVICES Kerry Education and Training Board Student Forum has another successful year LGBT, Mental Health and wellbeing, racial stereotypes, the education system and promoting the Irish language were among the most important discussed at the Kerry ETB Student forum during 2017/2018. Representatives from the eight Kerry ETB School councils met three times over the year to discuss the main issues affecting teenagers and how they could do their part to tackles these. Melanie Smith a fifth year student at Coláiste Gleann Lí said they are actively working in their school around the issue of LGBT. 'LGBT is one of the main issues in our school and we are working to get gender neutral toilets' she said. 'We also spoke about the issues of mental health, self-harming, anxiety and depression and the importance of talking more' she added. During the last student forum, the students teased out possible solutions and ideas to combat any issues they face. Brian Kelleher, a transition student from Killarney Community College said 'Mental health and LGBT would be the main issues for people our age. We are all conscious of these issues and by meeting up we can do something about them, and if we do something that someone then it is worthwhile'. Barra Ó Siochrú, from Gaelcholáiste Chiarraí, Tralee, says it helps to hear what other students are working on'. 'This event brings students together and we can talk through ideas' he said. 'For us the promotion of the Irish Language is very important and people have been very interested in that' Barra added. Cian Doherty, a fifth year student in Causeway Comprehensive, says it helps to bounce ideas off students from other schools. It is always so interesting to hear what other students have to say. We listened to each other's opinions and we spoke about the education system, safe spaces and mental health which are all important to us' Cian said.
The students also heard from Mary Anne Lowney who carried out focus groups surrounding mental health issues, while Jeremy Wrenn spoke to the students about being safe online and how to use technology in a positive way. Gillian O'Carroll, coordinator of Comhairle na nÓg, spoke to the students about the group and the work they do and she encouraged students to get involved in the teenagers' group Comhairle. 61 Backrow from Left to Right: Jim Finucance (Chairperson, Kerry ETB), Conor Hope, 6th year Coláiste na Ríochta, Agne Arlauskaite, 1st year Castleisland Community College, Front row from Left to Right: Emilia Girasole, 5th year Coláiste na Ríochta, Ann O' Dwyer, Director of Schools, Caoimhe Curran, 5th Year, 2017, Coláiste na Sceilge and winner and Brendan Culloty from Hugh Culloty Expert, The Mall, Tralee who sponsored the First Prize.
Photo courtesy of Kerry's Eye
Developmental opportunities for young people The overall aim is to support and promote non-formal education and developmental opportunities for young people through which they can enhance their personal and social skills and competencies. Focussing in particular on the youth work needs of young people between the ages of 10 and 21, and to those who are socially or economically disadvantaged. • To support the youth sector in providing effective youth work and associated opportunities for young people • To monitor and assess the youth services so as to ensure quality of service • To administer grants to the local youth service and youth clubs/groups. Youth work can be described as being educational and elective, structured and systematic. Youth work operates in various settings spanning the non- formal education through to informal education yet alongside formal education and engages young people from ten to twenty-four years of age, representing a significant period in both development and duration. It is also predicated on the voluntary participation of young people. In addition, youth work can act as a support to young people, who may be both engaged and external to the formal education system, and as a point of contact and referral to other youth related services.
Kerry ETB is currently administering the following schemes/grants Special Project for Youth Tralee €189,016 Youth Capital Funding Scheme €35,000 Local Youth Club Equipment Scheme €281,491 Local Youth Club Grant Scheme incorporating the National €44,928 Quality Standards for Volunteer-led youth clubs This amount has been calculated having regard to the cohort of young people in the Kerry ETB area per the 2016 census figures. The total population aged 10 to 24 living in Co. Kerry is 25,439. Population living in aggregated town areas is 52,126 & population living in aggregated rural areas is 95,581. In 2017, 3028 young people participated in youth clubs/groups and 538 volunteer leaders supported youth club provision. 57 youth clubs/groups received grants from Kerry ETB. The Local Youth Club Grant Scheme (LYCGS) supports volunteer-led youth club/group activities at a local level. The Scheme supports voluntary youth club/group activities for young people; with priority given to clubs/groups catering for young people aged 10–21. The primary focus of the Scheme is to assist local, volunteer-led youth clubs/groups that provide a programme of youth work activities for young people. In addition, other clubs/groups that work with young people, but are not specifically providing youth work, are also entitled to apply for funding under the Scheme. To support the work of volunteers, and to ensure that quality standards are adhered to in their work with young people, DCYA has incorporated the National Quality Standards for Volunteer-led Youth Groups into the Local Youth Club Grant Scheme. Closing date, May 11th 2018.
Youth Capital Funding Scheme 2018 Dr Katherine Zappone TD, Minister for Children and Youth Affairs, has announced a €2m capital grant scheme for targeted staff-led youth projects and services across the country to fund small capital projects. Eligible local services will be invited to apply for support. The closing date for applications is June 28th 2018. The Minister thanked Youth Officers in the sixteen ETBs for their work in supporting local youth projects and their assistance to her Department in the design and launch of this scheme. Minister Zappone stated that "Youth Officers play an essential role in the co-ordination of youth service provision to my Department. They act as a contact point in their respective localities and play important support role to the providers of youth services." DCYA New Scheme: Targeted Youth Funding Scheme (TYFS) The first cycle of the new youth scheme, due to begin in January 2020 will use the higher level outcomes set out in Better Outcomes Brighter Futures (BOBF) and the corresponding objectives in the National Youth Strategy. Roma An important research report into the family support needs of the Roma Community living in Kerry, was launched on Friday April 27th in the Education Centre Tralee. The research commissioned by the Tralee International Resource Centre (TIRC), and funded by TUSLA Child and Family Agency, worked with Roma community members to complete a survey of 36 Roma families living in Kerry, originally from Romania, Czech Republic and Slovakia. Speaking at the launch of the report, TIRC Chairperson Samuel Kiwanuka said, "Establishing the exact number of Roma families living in Kerry has been difficult, but this project estimates, through looking at the number of children enrolled in school, that there are between 60-70 Roma families currently residing in Kerry." The study found that one of the main barriers to accessing the labour market is the poor communication skills of respondents, with only 18% considering themselves to be fluent in English.
62
Also there is a lack of training, education and low levels of literacy in the community. Only 67.2% of respondents have completed upper secondary education. "Low or no literacy and poor English language skills contribute directly to difficulties in terms of communication between parents and schools. This often leads to situations where Roma children are used as interpreters, which is an inappropriate practice for all involved", continued Samuel. The report recommends targeted actions to be developed through interagency cooperation, and that the appointment of a Kerry Roma Support Worker would be key to continuing existing services, and supporting the expansion of further services available to the Roma community residing in Kerry. Kerry Education and Training Board staff informed the research and contributed to the work of the committee.
DEVELOPING SCHOOLS AND ENRICHING LEARNING REPORT Kerry Education and Training Board - Developing Schools Enriching Learning (DSEL) Update 2017 Over the last year Kerry Education and Training Board (KETB) together with school management have continued to provide a comprehensive programme of continuous professional development (CPD) and support for teachers, SNAs and school management. Kerry Education and Training Board believe investment in CPD ensures that the education that it delivers is of the highest quality and that its staff are continuously encouraged and motivated to be the best educators in their field. The DSEL methodology assists in the embedding of Kerry ETB's core values in schools namely Respect, Quality, Equality, Inclusion and Learning. School Management: Reflective Practice; Principals and DPs have participated in CPD on Reflective Practice for Effective Leadership. This experiential programme is provided by Social and Health Education Programme. The course uses the 'Critical Reflection' model (Fool & Gardner, 2007) and is designed to create a place for Principals and Deputy Principals to reflect on their commitment to enabling social change. Kerry ETB put a very high value on Reflective Practice, especially as it helps the organization deliver on its core value. Therefore Kerry ETB are interested in continuing this initiative for the coming school year 2018/2019 and would like to thank Jim Sheehan, Liam McCarthy and all the SHEP team. Leading Learning Workshop for Principals and Deputy Principals; This year the Professional Development for Teachers (PDST), delivered a Leading Learning Workshop with Principals and Deputy Principals and with Subject Coordinators. This in-service raised awareness about the importance of Subject Department Planning amongst school management and teachers. 2017/2018 saw a focus on English, Irish, Mathematics and Science. It is the vision of Kerry ETB that the process of Subject Department Planning will become embedded in all subjects over the next few years in all of its schools. Kerry ETB look forward to continuing its collaboration with the PDST and would like to thank in particular Susan Ormond and Anthony Kilcoyne and all the PDST Team and management.
Instructional Leadership; Cohort 9 has been completed with Cohort 10 beginning in March 2018. Schools are enlisting for 12 which will begin in March 2019. The feedback this year has been very positive as always and it is wonderful to see such a variety of methodologies and strategies being used across the schools. Wellbeing: Wellbeing of students is at the center of what Kerry ETB schools stand for. ALERT and Assist along with the Check and Connect programme were ongoing elements in schools this year. Most predominately Student Support Team training was initiated on foot of successful meetings of the Student Support Team Working Group.
Seamus Witty of Kerry Life Skills, par funded by Kerry ETB and Kerry County Council, led the Working Group and he must be commended for his enthusiasm, commitment and clear vision. The training programme was informed by the Limerick and Clare Education and Training Board Student Support Team Model and delivered over three sessions in the 2017/2018 calendar. Eileen Devitt from NEPS must be thanked for her involvement and support as does all the organizations and key players who gave their time and shared their expertise. It was only through their collective involvement that the Student Support Care Team training was devised and delivered. New Teacher Induction: Four sessions of New Teacher Induction Training took place in the 2017/2018 calendar. The first session covered the Code of Professional Conduct for Teachers, Formative Assessment and Student Feedback. The second session outlined Positive Behavior Management and Restorative Practice. The third dealt with issues of Human Resources and Financial systems that operate within the ETB structure with the final session covering Battelle online. Sincere thanks to Pat Cronin and Shane O'Neill from Coláiste na Sceilge who worked with the new teachers on the latter session.
63 Amelie Deramond Bonnet (Lead Researcher for the Kerry Roma research report), Ann Moynihan (Tusla Child and Family Agency PPFS), Seàn Lyons (Director of Tralee International Resource Centre), Sylvia Thompson (Tralee International Resource Centre), Miriam Galvin (Youth Officer, Kerry ETB) and Tina Diggin (Lead Researcher for the Kerry Roma Research Report)
Joint collaborative practice with teaching and learning teams: Collaborative practice is highly developed model supported by international research whereby peers observe and learn from each other's successful work practices. Finn O' Murchú chaired one session on this model. Team teaching strategies and peer learning were focal learning points with requests made for more such training. Oral Language Exams at Junior Cycle The Oral Examinations at Junior Cycle have gone from strength to strength. Gaeilge, French and Spanish were examined this year. The feedback is that students going into Leaving Certificate Oral exams are more confident. Thanks to our teachers who are collaborating and examining in each other's schools. Thanks also to our Examiners who work with us every year to make this such a successful piece of work.
Teach Meets This year six subjects met to discuss their curriculum and share ideas. The subjects were Art, Transition Year, ICT, Metal Work, Science and PE. This platform of shared learning and communication is invaluable in ensuring that teachers are supporting each other, good practices are shared and quality knowledge is imparted amongst colleagues in a productive environment. It is also an opportunity to initiate new projects and share new ideas across subjects. Student Forum: Miriam Galvin, Youth Officer and Margaret Godley, Kerry ETB, work consistently with Kerry ETB's Student Forum. The Forum met three times this year and shared their experiences across the schools. Elections were held in every school, adhering to all necessary rules, with each student council acknowledging the need to follow three key priorities to; 1. Engage with School Principals and teachers 2. Engage with Kerry ETB 3. Engage with Parents Forum Parents Forum Kerry Education and Training Board held four Parents Forums in the 2017/2018 school calendar. Parents attending this forum are representing members from their respective Parent's Councils. The forum was first established in 2006 to promote effective liaison and consultation between schools and parents and to promote the interest of the students in the eight ETB schools. This year's agenda covered areas such as the Kerry ETB Strategy, ICT advancements, Physical Education priorities, mental health awareness, new Junior Cycle curriculum developments and discussions on healthy eating and wellbeing. Of major interest was the feedback from the first online Applied Maths curriculum that was piloted in Kerry ETB Schools this year. This involved fifth year students undertaking online classes via skype on Tuesdays from 6pm – 8pm with professional teaching support delivered during Saturday classes hosted in the IT Tralee. This proposal came from the Parents Forum last year. Ann O' Dwyer Director of Schools thanked the Parents Forum for suggesting this initiative and for generating new and pioneering ideas. Board of Management Training: Kerry ETB saw the importance in continuing training for all School Board of Managements. Two session were arranged, one for the North Kerry schools and one for south Kerry schools.
Kerry ETB will continue to inform its school's Boards of Management about important procedures relevant to them and about the defined roles and responsibilities which school Boards of Management possess. SNA Training: New Allocation Model Training Finn O Murchú delivered training on the New Allocation Model. The aim of this was to clarify for teachers what exactly the new resource model is, as set out under CL0014/2017. Thank you to Finn for his excellent workshop with one teacher noting that 'Finn always makes you reflect, very informative workshop'. Jigsaw Training - SNA Jigsaw delivered training on Mental Health Awareness for SNA teachers during the 2017/2018 calendar year. Feedback from this 'very informative' and 'very beneficial and topical' session was uniformly positive. Many thanks to the Jigsaw team in particular the speaker Donagh Hennebry who was described as 'engaging and knowledgeable' having delivered a 'brilliant and excellent course'.
SNA Training 2018 SNAs Training will take place over four days in June 2018. Continuous Professional Development will include the following subject areas; Understanding Autism/ Boundaries, M.A.P.A (Managing Aggression and Potential Aggression), Epilepsy Awareness and Manual and Patient Handling. A word of thanks • Kerry ETB would like to thank Ciara O'Donnell National Director PDST, Anthony Kilcoyne, Susan Ormond and all their associate teachers for all their support over the last year and since the inception of the Kerry ETB DSEL Initiative. The unique relationship between Kerry ETB and the PDST has enabled us to provide bespoke in-service that benefits our schools immensely.
• Kerry ETB would like to thank the JCT Team and in particular Fiona O'Brien for all her support in the rollout of the new Junior Cycle. • Kerry ETB would also like to thank the Syl Barrett and Sharon Costelloe. • Seamus Whitty for the delivering of the Student Support Care Team Training • Finn O' Murchú Mary Immaculate College • Jigsaw team in particular Donagh Hennebry • Jim Sheehan, Liam McCarthy and all the SHEP team. • We would like to thank all our Principals, DP's, teachers, SNA's, school administration, cleaning and caretaking staff for the mighty work they do on a daily basis to ensure our students get the best quality education experience possible in our schools.
Kerry ETB Physical Education Programme 2018 Physical Education in Ireland; the latest developments. This last academic year has been the most exciting period in the history of teaching Physical Education (PE) in Ireland. The introduction of PE as an examinable subject for Leaving Certificate had been discussed and debated in PE circles for the last 40 years; it came close to being introduced 20 years ago but failed. Finally, the announcement came in late 2017 causing great excitement! PE will be a Leaving Certificate subject available to all schools from September 2020. At the moment, a number of schools around the country are working with teams from the National Council for Curriculum and Assessment (NCCA) and the Professional Development Service for Teachers (PDST) to pilot both Leaving Certificate Physical Education (LCPE, examination) and the Senior Cycle Framework (for all senior cycle students; incorporating assessment but will not count for the Leaving Certificate) Both the LCPE and the SC Framework will be introduced to all schools in September 2020. 64
The SC Framework will be mandatory, but it is up to each individual school to decide, if they want or have the capacity, to offer the LCPE examination. A new Short Course in Physical Education for Junior Cycle has also been introduced. It includes an assessment element that can form part of the Junior cycle results for students. The Junior Cycle for Teachers (JCT) team has facilitated training for PE teachers nationally in the new Short Course over the past year and a third day of training is being planned for the next school year. The JCPE Syllabus (2003) will still be used and schools can opt to include the Short Course as part of it or not.
The new Guidelines for Wellbeing in Junior Cycle is another wonderful document. It lays down clear recommendations for good practice around Wellbeing for everyone. Kerry ETB schools have embraced it enthusiastically and the PE teachers are very much involved in its development across the county and even further afield. (See the section on Conferences, Presentations and Advocacy). Physical Education in Kerry ETB; a response to the latest developments Kerry ETB PE teachers have spent the last 18 months devising a 5- year Plan for PE in Kerry ETB which incorporates all the latest developments. The Plan is in the final draft stage and more details about the Plan can be found further down these notes.
The teachers have had a very busy year. There are twenty- two PE teachers now employed in Kerry ETB schools to teach PE as well as other subjects (this number can vary slightly from year to year) These teachers are formed into a Community of Practice (COP), to improve teaching and learning in PE and to provide the best possible educational experiences for every student irrespective of ability. The combined wealth of knowledge, experience and fresh ideas that is present in the community brings a richness and diversity to all Kerry ETB Physical Education programmes.
Community of Practice (COP) Meetings Formed in 2007 and highly praised by the PE Inspectorate in several Reports, the Kerry ETB PE COP meets 4 times a year after school hours. The PE teachers meet to plan the PE calendar of COP meetings and Rich Tasks for the year ahead; to organise the running of the events; to decide what Continuous Professional Development they require for the coming year; to share resources and information and very importantly to foster collegiality. It is excellent for all teachers; the new teachers just out of college and the experienced senior teachers all benefit from working together and supporting each other. This in turn, benefits the educational experiences of the students. The 4 meetings this school year were held in September, November, February and May. Rich Tasks A Rich Task is an inter-school culminating event in which all students who complete a six-week module in the activity may participate. The value of this system is that all students get the opportunity to represent their school at one activity per year. The schools involved include Castleisland Community College, Causeway Comprehensive School, Colaiste na Sceilge Cahirciveen, Gaelcholaiste Chiarrai Tralee, Killarney Community College, Killorglin Community College, Colaiste na Riochta Listowel, Colaiste Gleann Li Tralee. One school takes overall responsibility for organising the event and the attending PE teachers and some students will assist with judging and other duties on the day. It works well and after 10 years of running these events, they run like clockwork. Careful planning is crucial because some Rich Tasks cater for up to 300 students. The teachers evaluate the events every year and make changes accordingly. The PE Inspectorate praised Kerry ETB PE COP for giving the students the opportunity to participate in the Rich Tasks and made recommendations on how to make the events 'even richer'. These recommendations will be implemented next year. The Kerry ETB system of Rich Task organisation is unique in the country and some other ETBs are now beginning to model it.
Second Year Athletics, An Riocht, Castleisland, Tuesday 3rd October 2017 The first event in the Rich Task calendar was Athletics for Second Years. This event has been running for the past seven years and its always a great experience for the students. Over 250 second year students from the 8 schools took part and every effort was made to make it as inclusive as possible. Causeway Comprehensive's PE teachers Fiona Leahy and Diarmaid Herlihy were the organisers on the day. 'This is a very inclusive event, everyone gets to take part', according to Fiona. 'It ties in very much with well-being – it creates resilience, it creates connections for them in their own school as well as with other Kerry ETB schools and keeps them physically active' she added. Students competed in a variety of competitions including, long jump, high jump, shot putt, javelin as well as 100m, 400m, 1500m, and inter-school relay races. Senior Cycle Tag Rugby, TRSLC, Tralee, Friday 20th October 2017 Twenty-two teams from six schools showcased a wide range of tag rugby skills in miserable weather conditions at the annual rich task in Tralee on Friday 20th October. Over 230 brave souls from 4th, 5th and 6th year battled it out until only two teams remained. Two Causeway teams reached the final providing a thrilling encounter to end the day. The event was organised by John Creagh PE teacher in Colaiste Gleann Li along with Kieran O Callaghan PE teacher in Kerry College of Further Education and the Sport and Recreation PLC students in Kerry College ofFurtherEducation.JohnCreaghthankedeveryonefortakingpartandassisting in the organisation. He also thanked Ray Gadsden and Sean Brosnan of the IRFU for their help. The six schools competing on the day were Causeway Comprehensive, Colaiste Gleann Li, Colaiste na Sceilge, Killarney Community College, Killorglin Community College and KDYS.
65
First Year Basketball Girls, 19th December 2017 As part of an initiative to encourage more girls to play sport, Kate Looney PE teacher in Castleisland CC organised a Basketball Blitz for first year girls. This was the first year for this event in Kerry ETB and teams from five schools took part. The participating schools included Castleisland CC., Colaiste na Sceilge, Causeway Comprehensive, Killorglin CC and Colaiste Gleann Li. Killorglin CC were the overall winners and Aine Scott Killorglin CC took home the MVP trophy in Pool 2. Shauna Tagney Castleisland CC collected the MVP trophy in pool 1. Kate was thrilled that the event was so successful and hopes it will become an annual event in the Rich Task calendar.
Third Year Spikeball, TRSLC, Tralee, Thursday 18th January 2018 Over 250 students descended on TRSLC on 18th January to take part in the 7th annual Spikeball Rich Task for third year students attending Kerry ETB schools. Spikeball, a modified game of volleyball, is a very popular and sociable sport. Forty-three teams played 8 matches each and the students got the opportunity to socialise with their counterparts from the other schools. It was a huge success. Once again, John Creagh PE teacher in Colaiste Gleann Li and his team took on the mammoth task of organising 250 students and their accompanying teachers in the Sports Complex, Tralee. John thanked Kieran O Callaghan PE teacher in the Kerry College of Further Education and the Sport and Recreation PLC students and the PE teachers from all the schools for helping- out on the day. 'Its all about the students putting their Spikeball skills into practice and having a good time' John added. And that's exactly what happened! First Year Athletics, An Riocht, Castleisland, 19th April 2018 The PE teachers swapped the order of Rich Tasks this year so that the Orienteering Rich Task will occur for students during their second year from now on. That explains why two Athletics events were organised this year. The final event in the calendar was First Year Athletics. Students from six Kerry ETB schools got the chance to leave the classroom and put their newly learned skills to the test both on the track and in the field events. On a lovely sunny day, over 200 students met and competed against their peers from the other ETB schools in Long Jump, High Jump, Shot Putt and Javelin as well as 100m, 200m, 1500m and the very exciting 100m Relay Races. Many thanks to PE teachers Fiona Leahy and Diarmaid Herlihy, Causeway Comprehensive for organising the running order of the day and for the PE teachers from the attending schools ably assisted by Causeway's Transition Year students, for taking care of the judging. As Fiona Leahy commented 'This is always a great event, it helps promote wellbeing and helps students feel connected with their school. It is a great opportunity for them to take charge of their own physical activity and to try something new'. A special thanks to all the staff of An Riocht for their support at the two Athletics Rich Tasks this year.
Continuous Professional Development (CPD) One of the functions of the Community of Practice is to identify their CPD needs for the year ahead. This happens on the last meeting of the school year in May. Some training is usually provided on a national basis by the Department of Education and Skills (DES) through the Junior Cycle for Teachers (JCT) and the Professional Development Services for Teachers (PDST) However the PE teachers usually decide to arrange extra in-house training using experts from within Kerry ETB as well as outside agencies to complement the CPD provided by the Department of Education.
The new Short Course in PE for Junior Cycle (2016) figured prominently in the CPD calendar this year. There were 3 separate days training for the Short course in PE as well as workshops at the annual PEAI Conference. Short Course in PE Planning dates 1. Kerry ETB, PE Short Course Planning. Education Centre. 7th September 2017. 2. JCTPEShortCoursePlanning.EducationCentre.9thOctober2017.(Day1Repeat). 3. JCT PE Short Course Planning. Killarney CC. 7th November 2017. Day 2. 4. Kerry ETB Short Course Planning. Assessment. 7th February 2018 Office 365 Training Training in the use of Office 365 was given by Jeremy Wrenn Kerry ETB to the PE teachers at the COP meeting on the 16th November 2017. Jeremy set up Teams for the teachers, a function not unlike WhatsApp, that allows teachers to chat, share files, and archive resources. Its an invaluable resource for busy teachers. NCCA Working Groups In addition to the CPD outlined above, 3 of our COP teachers are members of working groups with the NCCA. Kieran Ward and Melissa O Riordan Killorglin CC are working on developing student exemplars for the Short Course in PE. This is the second year that they are involved with the NCCA. It is a huge commitment but they say that it is very worthwhile. This year, Gillian Fitzgerald from Colaiste na Sceilge joined the NCCA working group for the Senior Cycle Framework to help develop and trial resources. According to Gillian, it is a very positive experience and the 3 teachers report back to the COP and share new resources with the group.
Conferences, Presentations and Advocacy PEAI Conference 13th/14th October 2017 John Creagh PE teacher, Colaiste Gleann Li, Gillian Fitzgerald PE teacher, Colaiste na Sceilge Kate Looney PE teacher in Castleisland CC and Donal Dowd, Director of Cappanalea Outdoor Education and Training Centre, represented the COP at the Physical Education Association of Ireland's Annual Conference in Portlaoise on 13th/14th October 2017. The theme was 'Physical Education – The Way Forward'. They found the Conference very informative, with workshops and keynote speakers focusing on the Senior Cycle Framework in PE and the Short Course in PE for Junior Cycle. There was also a large choice of workshops ranging from CPR4schools, Get Rowing, Concussion – Protocols and Guidelines, GAA Future Leaders, Volleyball, Spikeball, Wellbeing, formative assessment to support learning and many more too numerous to list.
Presentations Wellbeing: 31 January 2018. Fiona Leahy, PE teacher in Causeway Comprehensive, was invited to present to the ETBI Principals and Deputy Principals Annual Conference in Mullingar, 31 January 2018 on 'Causeway Comprehensive; Our Wellbeing Story'. Causeway Comprehensive implemented a Pilot Programme on Wellbeing in the school, in the year leading up to its introduction nationally in 2017. Fiona coordinated the pilot. She described the circular approach and whole school endeavour in relation to Wellbeing. She explained how the teachers incorporate the promotion of student Wellbeing in every subject classroom and outlined the future plans for promoting Wellbeing in the school. The presentation was very well received by the Principals and Deputy Principals and many of them requested a copy of the presentation to bring back to their own schools. Advocacy One of the actions in the PE Strategic Plan 2018-2022 is to advocate for PE. There are wonderful new developments in PE and the teachers realise the need to communicate these developments to the students, the parents, the Boards of Managements and their colleagues in schools. It is also vital to get feedback from all these stakeholders in order to develop the best PE Programmes tailored to meet the students' needs. For this reason, Fiona Leahy, Causeway Comprehensive and Gillian Fitzgerald Colaiste na Sceilge with the assistance of Jeremy Wrenn 365 coordinator in Kerry ETB, designed a presentation outlining 66
the PE Programme in Kerry ETB schools and included an abridged version of the PE Strategic Plan in the Presentation. Fiona and Gillian presented to the Parents Forum and John Creagh Colaiste Gleann Li presented to the Students Forum. Parents and students were delighted to discuss the Programme and valuable feedback was collected to inform the final draft of the Plan. Physical Education Curricula and Guidelines used in Kerry ETB Schools The PE teachers are always anxious to be at the cutting edge of new developments. Consequently, PE Programme Planning is based on the following curricula and guidelines.
Guidelines for Wellbeing in Junior Cycle (2017) New Junior Cycle Physical Education (2003) (7 Modules – Adventure Activities, Aquatics, Athletics, Dance, Games, Gymnastics, Health Related Activity) Short Course Physical Education (2016) NEW (Specification for Junior Cycle) Based on 2003 modules with Assessment for Junior Cycle. Senior Cycle Physical Education Framework (2016) NEW (Being piloted in several schools for national roll out in September 2020) Leaving Certificate Physical Education (LCPE) (2016) NEW (Examinable for Leaving Cert. Now in Pilot. Will roll out nationally in September 2020) Leaving Certificate Applied Physical Education (LCA) (Leisure and Recreation Modules for LCA students) The above curricula can be viewed in detail on www.curriculumonline.ie Cumhacht; The Power of PE in Kerry ETB; Physical Education Strategic Plan - 2018-2022 For the past 18 months the Community of Practice has been devising a five- year PE strategy for 2018-2022. It is now in the final draft stage. The strategy reflects the work carried out in schools and their communities over the last ten years and outlines plans and aspirations for the future. At all times, it aims to achieve best practice in physical education and wellbeing. The strategic plan is built on four overarching goals. These goals are: • Quality and Programmes • Advocacy, Inclusion and Participation • Infrastructure, Equipment and Resources • Community of Practice The overarching goals include 21 specific objectives with clear descriptors on each. These are clearly identified tangible actions that will be monitored for progress throughout the lifetime of the strategy. At present, feedback on the strategy, from all the stakeholders, is being processed. Students from ETB schools submitted photos, art work and poetry on the theme 'Cumhacht; The Power of PE in Kerry ETB'. The winning entries will form part of a booklet outlining the objectives of the plan. The expected launch date is in September 2018. An abridged version of the Strategy will be printed in these notes next Summer. It has been a wonderful year for Physical Education in Kerry ETB. The new curricula that have been introduced, the strength of the community of practice, the network of partners in education that the COP has built up over the years, all serve to make this a very exciting and satisfying time to be involved in Physical Education.
Thank you to all the Principals, Deputy Principals and Colleagues for all the support. Thank you to the Parents Forum, Students Forum, Boards of Management, Parents Councils and Student Councils for engaging in the Advocacy Campaign. A special thanks to Colm McEvoy CEO of Kerry ETB and Ann O Dwyer Director of Schools, Youth and Music Kerry ETB, whose recognition of the value of physical education supports and empowers the PE teachers to strive for the highest standards. IRISH LANGUAGE OFFICER Beatha agus sláinte chugaibh ar fad! Seo tuairisc bheag daoibh ar na rudaí éagsúla atá ar bun agam i mo ról mar Oifigeach Gaeilge Bhord Oideachais agus Oiliúna Chiarraí. Bím ag díriú ar thrí réimse éagsúla: (i) Kerry ETB's Irish language needs; (ii) supporting the Gaeltacht community and (iii) supporting the wider language community in the county. I also help with the continued implementation of the Kerry ETB Language Scheme and to assist in formulating a Language Plan and a Language Policy for the organisation. Táimid ag leanúint ar aghaidh le togra a cuireadh ar bun anuraidh agus tá rudaí nua tagtha i bhfeidhm i mbliana chomh maith. The Music Initiative that Miranda Cournane created is being delivered through Irish for the second year in a row for teenagers in West Kerry. Our renowned local singer and musician, Muireann Nic Amhlaoibh, is working with young people who are composing their own original songs. They will be recording their songs in the coming weeks in a professional recording studio. It is a creative, positive, enriching experience for our young musicians and I'm delighted to be part of it again this year. On the 15 May, we had a Tionól Scoile held in Feothanach in West Kerry for First Year students from three different schools. It was the culmination of a letter writing project throughout the year where students from Gaelcholáiste Chiarraí and the Aonad Gaeilge in Coláiste na Sceilge were paired with students from Pobalscoil Chorca Dhuibhne. The students wrote to one another in their Irish classes at school and it was a novelty for them to send and receive a letter as opposed to an email! When they finally got to meet on the 15th May, we had organised games for them in the morning, followed by a Tráth na gCeist and we finished off with an energetic Céilí. It was a very enjoyable experience. This was the second year of this project and one I hope to repeat again next year. I'm very grateful to TechSpace who provided training this year in technology for young people through Irish. As a result of that, I was able to make a short film with native Irish speaker teenagers and their friends. The percentage of Irish native speakers in Pobalscoil Chorca Dhuibhne is below 20% and it is important to give them a voice and to hear their experiences. Focussing on primary level Irish language speakers, I developed a Multi Media Summer Camp for 6th class students last year in collaboration with local media professionals. This project will be held again for 5 days this coming July. On the camp, students learn about filming, animation and radio work all through Irish and on the last day of camp they go to Tralee to visit the excellent Digital Media Centre in the Training Centre. We got a great welcome from them last year and I'm looking forward to going again this summer. It is a privilege to attend meetings of the Uíbh Ráthach Taskforce which aims to bring organisations together to think about how to take specific actions that will strengthen and better sustain the South Kerry community. Kerry ETB is also very supportive of the process of developing a Language Plan for Tralee. Is iontach an rud é go bhfuil Ionad Breisoideachais nua oscailte sa Daingean anois ag BOO Chiarraí agus is mór an pléisiúr é a bheith ag obair le Eithne Boland agus an fhoireann ansin ar thograí difriúla. I enjoy collaborating with the Dingle centre on developing programmes and courses in Irish for delivery in the Further Education Sector and it is a wonderful development for Dingle town and the West Kerry community.
Finally, I provide support to Head Office for translations and correspondence through Irish and also by organising Irish language courses in Head Office every year. Do get in touch with me if you would like to take part in an Irish language course next September. Feel free to contact me at anic@kerryetb.ie 67
STRATEGY STATEMENT KERRY ETB 2018 - 2022 The Kerry ETB Strategy aims to promote a shared vision across all of Kerry ETB's programmes, centres, colleges, schools and services. This shared vision will help to ensure an integrated and seamless approach to the provision of education and training opportunities across the county. Each strategic goal has a key number of associated actions. Progress with the implementation of the strategy will be measured annually by the implementation plans. The successful implementation of the strategy will require a shared ownership across the organisation with each school, center and programme utilising the strategic objective as the key drivers for their local planning and development.
The Chairperson of Kerry ETB, Cllr. Jim Finucane in welcoming the publication of the strategy stated: "I am delighted with the publication of the Kerry ETB Strategy Statement 2018-2022. The ETB is a key provider of education and training opportunities across county Kerry and the successful implementation of this strategy will ensure the continued successful development of the organisation over the next five years. I wish to thank the Chief Executive Officer, the Directors and all involved in the development of the Strategy Statement and I look forward to its implementation".
The Chief Executive Office of Kerry ETB, Mr. Colm Mc Evoy stated: "Kerry ETB is a large geographically dispersed organisation with over 1,100 staff, delivering education and training programmes from our twenty eight centres to over 15,000 students/learners annually. Our annual budget is in excess of €52 million making the ETB a key contributor the local economy. I look forward to working with the Board, the Directors, School and Centre Management and all the Staff in leading the implementation of the strategy over the next five year" Ann O'Dwyer Director of Schools, Youth and Music stated that "Kerry ETB Primary and Post Primary schools, Youth Work and Music provision look forward to implementing this strategy over the next 5 years. It is the ambition of all our schools to achieve the "highly effective school" standards of teaching and learning, school management and ICT integration as set out by the Department of Education and Skills Inspectorate in the "Looking at our Schools Quality Framework for Primary and Post Primary Schools." Kerry ETB schools are fully implementing the new Junior Cycle and will have commenced the implementation of the new Senior Cycle during the life of this strategy. We will also continue to prioritise the health and wellbeing of students through the full implementation of the DES Wellbeing Programme and also the ongoing development of the Student Support Teams. It is also envisaged that we will develop 3-4 additional Community National Schools in order to provide for diversity and inclusion in the primary sector. Kerry ETB will also work with our partner Kerry County Council, schools and music bodies to establish Music Generation in Kerry over the coming years. It is our plan to support the continued development of both targeted and generic youth work programmes across the county, based on the needs identified in the recent youth work audit. Kerry ETB will support the improvement of the Irish language through our work the relevant agencies on the implementation of the various Irish Plans across the county as well as continuing to prioritise oral language acquisition on our 8 schools. The Kerry ETB Director of Further Education and Training, Mr Owen O Donnell stated: "Further Education and Training has gone through seismic change over the last few years with the creation of the Education and Training Boards. Kerry ETB aims to continue at the forefront of this change with the development of our Further Education and Training provision to offer the highest quality education and training opportunities possible to our learners and Industry in Kerry. The Strategic Goals outlined in the Kerry ETB 2018-2022 Strategy will act as a road map for the ongoing transformation of the Further Education and Training provision within Kerry. Kerry ETB has several projects in development for new apprenticeships and courses including the upgrading of facilities countywide. I look forward to working with our team in Kerry ETB in the implementation of this Strategic plan" The Kerry ETB Director of Organisation Support & Development, Ms Maria Brennan stated: "This Strategy Statement was developed following an extensive consultation process with a wide range of internal and external stakeholders. The nine goals which will plot our course over the next five years are the product of numerous workshops, interviews and questionnaires. A planning and monitoring process will be put in place to evaluate the effectiveness of the Strategy and ensure realisation of our goals. I look forward to the full implementation of the strategy and ensuring the continued development of Kerry ETB as a leader in Education and Training provision in Kerry". 68