UNDERGRADUATE PROSPECTUS 2019 - University of Otago
Page content transcription
If your browser does not render page correctly, please read the page content below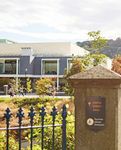 Iti rearea teitei kahikatea ka taea. Ko te reo rāhiri, ko te reo pōwhiri
e karanga ana ki a koutou ngā rearea iti ka whai wāhi kei raro i te
rūhā o te rākau mātauranga o Aotearoa, a ko te Whare Wānanga o
Otāgo. Tēnā, karapinepine mai, whakarauika mai.
Ahakoa tō awhero, ahakoa tō wawata he wāhi hāneanea mōu, he ara
whakamua mōu hei tutuki tēnā tāu e hiahia ai. Mēnā ka whai tohu
koe ki te reo Māori, ki ngā āhuatanga Māori, ki te kete aronui, ki te
ture, ki te pūtaiao, ki te hauora, ki te tauhokohoko rānei, ahakoa te
kaupapa he wāhi mōu, he tohu mōu.
Ko te ringa āwhina ka toro atu ki a koutou, ko ngā pou taunaki
ka whakaakoria, ka ārahia, ka tautokona koe ki te rere atu ki ngā          This Prospectus is intended as a general guide for students and
karamatamata, ki ngā puhikaioreore o te rākau mātauranga nei.              includes an overview of the courses available at the University
                                                                           of Otago and how degrees are structured. Further details on all
                                                                           courses can be found online or in the Guide to Enrolment, which is
Nau mai, haere mai, tauti mai!                                             available from August 2018. The closing date for most enrolment
                                                                           applications is 10 December.
                                                                           While all information in this Prospectus is, as far as possible, up
                                                                           to date and accurate at the time of publication, the University
                                                                           reserves the right to add, amend or withdraw courses and facilities,
                                                                           to restrict student numbers and to make any other alterations as
                                                                           may be necessary. The regulations of the University of Otago are
                                                                           published annually in the University Calendar.
                                                                           Published April 2018 by the Marketing Office,
                                                                           Division of External Engagement, University of Otago.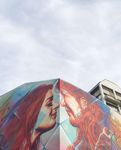 It is said that although the bellbird is small it can reach the highest
branches of the tallest tree. The voice of welcome from the University
of Otago calls out to you, to take rest beneath its branches.
As the rst university in New ealand, the University of Otago can be
likened to the most senior branch of the tree of education.
We welcome you all.
Whatever your dreams or aspirations, they can be realised here.
Whether you want to pursue the Māori language or other aspects of
Māori culture, humanities, law, science, medicine or business, there is a
place for you here and a uali cation to suit your specialty.
At the University of Otago we have the people to teach, guide and
support you to y to the treetops and beyond.
Welcome, welcome, welcome.

Contents
Welcome                                          2
Section 1: Only Otago                            4
     Dunedin: New Zealand's student capital      6
     Life at Otago                               8
Section 2: Student support                      10
Section 3: Accommodation                       22
     College life                              24
     Colleges at a glance                      26
     Other accommodation                       42
Section 4: Entrance and Enrolling              44
     Entrance requirements                     46
     Admission to Otago                         47
     Enrolment                                 50
     How much will it cost?                     52
     Scholarships                               53
Section 5: An Otago degree                     54
     Studying at Otago                         56
     Terminology                               56
     What to expect                             57
     The structure of your degree              58
Section 6: Subject Guide                       64
First contacts                                146
Important dates                               148
Make the most of a late start                 149
Future steps                                  150
List of subjects                               151
Index                                         152

                                                                            1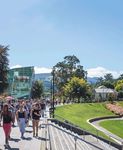 Welcome
    to the University of Otago
              The University of Otago was founded in 1869             In order to make the best of your brief time
              by early Scottish settlers who recognised the           with us, I strongly encourage you to be the best
              importance of universities. Otago is the oldest         student you can be. I also encourage you to take
              and nest university in New ealand with a long           advantage of the wide range of extracurricular
              history of excellence in teaching and research.         and co curricular activities that we have on o er.
              We work in partnership with Ngāi Tahu, the              The University of Otago is located in one of the
              tangata whenua of this place. We value the strong       most beautiful places on the planet – please take
              cultural contribution of both elements of our           time out to discover the beaches, the hills and
              history; the bagpipes and the haka can be heard         the native ora and fauna that are right on our
              on our campus and at our graduation ceremonies.         doorstep. Most importantly, I challenge you to
                                                                      dream.
                tudents at Otago are taught by academic sta
              who are dedicated to teaching and who are               I warmly welcome you to this exciting new
              internationally recognised for their research.          chapter of your life.
              We are committed to educating the next
              generation of professionals across a wide range
              of disciplines, and we are also committed to
              nurturing the next generation of citi ens in New
                ealand and other parts of the globe. At Otago         P OFE       O      A    ENE      A NE
              you will gain a world class uali cation, and you        Vice-Chancellor
                                                                      April 2018
              will also learn other important lessons along the
              way – lessons that will allow you to thrive in all
              aspects of your adult life. In addition, you will
              make friends whom you will keep for a lifetime.

                  " Human knowledge is important – it is the greatest achievement of our species. It is what
                    more than anything else sets us apart from other creatures. It is what makes us the most
                    important, the most powerful, and yes, the most dangerous critter that there is. It is because
                    human knowledge is so important that the universities, charged with transmitting and
                    extending that knowledge, are also important."
                   P OFE      O A AN MU              A E
                   Department of Philosophy, University of Otago

2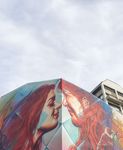 151
 Highest possible international       20,000 students, including            Ranked 151st in the world
         quality rating              2,800 international students             (QS World Rankings)
                                          from 100 countries

                                                                                 95%
    15 residential colleges         New Zealand's first university,      95% of graduates go into work
accommodating 3,500 students        celebrating 150 years in 2019           or on to further study
                                          otago.ac.nz/150

        195+
 More than 195 undergraduate          85% of first-year students        Unmatched record in the National
and postgraduate programmes          come from outside Dunedin          Teaching Excellence Awards: seven
                                                                            Supreme Award winners

 Home of New Zealand's first      98% of students provide a positive    Recognised as one of the 16 most
medical school and only schools        assessment of Otago's             beautiful campuses in the world
  of Dentistry and Surveying      administrative and support services           (Huffington Post)
                                      (Student Opinion Survey)

                                                                                                            3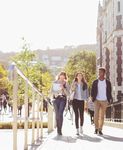 Welcome to the University of Otago New ealand s rst
university and the rst choice for more than 20,000 students.
After 1 0 years, we re still leading the way when it comes to
world-class teaching and a legendary student lifestyle – the
two core elements that set the University of Otago apart, and
the reason students from across the country and around the
world choose us for their tertiary education.
An Otago degree can give you the momentum to get where
you want to go in life. And it s not ust academic achievement
that you ll take with you. The experiences and friendships
forged at Otago can last a lifetime.

                                    otago.ac.nz/future-students | 0800 80 80 98
                                                                                  5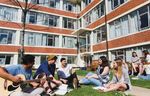 ONLY OTAGO

    Dunedin

    New Zealand's                              is right on your doorstep for top-
                                               level rugby.
    student capital                              ut that s ust the beginning.
    Our 20,000 students make up                Dunedin is a small city between the
    one fth of Dunedin s population,           mountains, the harbour and the
    creating an energy and atmosphere          sea that means there s heaps to do
    that you ll only nd at Otago.              and it s easy to get to. No other city
                                               in the country has the same range,
    The town and the University                quality and accessibility of leisure     Auckland
    campus developed together, so              activities. Ride the best waves in
    Dunedin is one of ust a handful of         the world, take on mighty mountain
    places worldwide where education is        biking tracks, paddle-board, kayak
    the main activity of the city.             or sail on the harbour, or head to
    Our campus and residential colleges        Central Otago for a weekend on                        Wellington

    are located in the heart of town, and      New ealand s top ski elds.
    all of Dunedin s caf s, music venues,      Imagine changing out of your                    Christchurch
    designer boutiques and stores,             wetsuit then walking to the city
    museums and galleries are never            centre for lunch, or snowboarding
                                                                                           Dunedin
    more than a short walk away.               all day and getting home in time to
    When it comes to sport, Otago              catch your favourite band. It s ust
    takes on the best in the world. The        part of life in Dunedin.
    University s facilities are state of the
    art and New ealand s only covered
    sports eld, Forsyth arr tadium,

6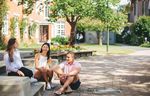 City and campus
Although Dunedin is surrounded by hills, most of the central city and north and
south Dunedin is generally at and easily accessible. Unlike larger cities, you don t
                                                                                                        "The city revolves around the
need a car to get around in Dunedin. It s a 10 minute walk from the campus,                              uni it s like studentsville.
residential colleges and student ats into the centre of town, and there is a good                         Juliet Johnson
public transport system covering all of the main suburbs. et yourself a o ard                              TUD IN         FO A A   E O OF       IEN E
and receive 2 per cent o the standard bus fares when you show your student ID.

                     City Centre

                                                    University Campus
                                                                                 Toroa

                             Cumberland                                                        Caroline Freeman
                                                             Carrington
                                                                                    Selwyn

                                                     University College        Arana
                                                                                                                                                         Aquinas
                  Te Rangi Hiroa          Hayward
                                                                                                                  Abbey                           Salmond

                                                               St Margaret's

                                                                                   Studholme

                                                                                                                                                        Knox
                  Forsyth Barr Stadium                                                                                        Botanic Gardens

                                                                               Logan Park

                                                                                                                                                                   7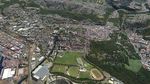 ONLY OTAGO

    Life at Otago

    Your first year at university   Most of our rst year students choose to          If you re serious about sport, then Otago is
                                    live in one of our 14 residential colleges for   the best place to be. What other university
    is a major milestone in
                                    undergraduates, which o er support and           hosts international cricket minutes from
    your life – the University of   guidance, good food and facilities, and are      campus, and international rugby right
    Otago will make sure it's       great places to make new friends and share       next door?
    the best it can be.             new experiences.
                                                                                     Unipol Recreation Centre is a superb gym
                                    Other students prefer to go atting,              facility that o ers everything you need free
                                    boarding or to live at home. Whichever you       of charge, including cardio and weights,
                                    choose, the support is there to help you get     sports halls, group tness classes, social
                                    the very best out of your time at Otago.         sport and outdoor adventures – whatever
                                                                                     you need to get your x of the outdoors.
                                    A rst class education re uires world class
                                    facilities and Otago is known for its             ou won t regret choosing the all round
                                    state-of-the-art lecture theatres, research      experience that Only Otago can o er.
                                    labs and libraries. There s also unlimited
                                    wi across campus and our computer labs
                                    are open 24/7.                                     Orientation week
                                                                                       Every year kicks o with
                                    For those who like to play for fun, the
                                                                                       Orientation, the welcome week that
                                    University s lubs and ocieties programme
                                                                                       will introduce you to student life.
                                    o ers over 1 0 short courses and activities,
                                                                                       This is your chance to nd your way
                                    from arts, crafts and dancing to cooking,
                                                                                       around campus and en oy the full
                                    languages and music.
                                                                                       schedule of gigs, events and other
                                                                                       entertainment organised by the
                                                                                       University and the OUSA (Otago
                                                                                       University tudents Association .

8
"It s like no other university in
 New ealand everything is
 set up for you to thrive.
 Alice Tinawi
 TUD IN    FO A A   E O OF DENTA   U   E

                                           9
SECTION

        2
     Student support

10
Our top-quality education and facilities are
matched by our range of student support services,
dedicated to helping you get the very best out of
your time at Otago.

                                    otago.ac.nz/student-services | 0800 80 80 98
                                                                                   11
STUDENT SERVICES

     We understand that leaving the support of family, friends and familiar surroundings can be hard. At Otago, we aim to provide the
     support and care necessary to ensure you can study hard, enjoy life and succeed.

     Academic Orientation                           At the areer Development entre we re not        questions, while ITS Training provides
                                                     ust into short term ob hunting, we re into     subsidised longer courses on all the
       un the week before the start of the rst      long-term career management and planning,       software you ll re uire for your courses.
     semester, Academic Orientation includes        helping you to get to where you want to be.     otago.ac.nz/student_IT
     a wide variety of academic events to assist                                                    facebook.com/uostudentit
                                                    otago.ac.nz/careers
     you in making the step from secondary
     school to settling into university life.
     otago.ac.nz/academic-orientation
                                                    Chaplains                                       Course advice
                                                    The University chaplaincy team is available     Whether you know what you want to take
                                                                                                    for your course of study or not, course
     Campus Watch                                   to o er pastoral care and spiritual support
                                                    to anyone who wants to talk in con dence,       advice is an opportunity to discuss your
     The Campus Watch teams are out and             whatever their beliefs. The chaplaincy          choices with the experts.
     about 2 , o ering assistance and advice        offices The Upper oom can be found on           They can look at not ust your 201 course
     around campus and North Dunedin                the eastern end of the me anine oor in          of study, but ensure that it is setting you up
     whenever it is required. Team members are      the University Union building.                  so you can complete your uali cation in a
     easily recognised by their distinctive blue
                                                    otago.ac.nz/chaplain                            timely manner. They can make sure your
     and gold uniforms.
                                                                                                    study ts with your career aspirations and
     The University has a Code of Student                                                           will help to get you where you want to go.
     Conduct, a set of common-sense rules           Childcare on campus                             It s also an opportunity to nd out about
     that prohibit behaviour that is likely to
                                                    The Otago University Childcare                  other services that are available at the
     endanger safety.
                                                    Association provides excellent early            University to allow you to nish your
     otago.ac.nz/code-of-conduct                                                                      uali cation with the skills, knowledge and
                                                    childhood education in high-standard
     The University relies on Campus Watch to       purpose-built facilities. The OUCA operates     con dence to tackle life s challenges.
     help maintain a safe and healthy campus        four childcare centres, including a bilingual   Course advice is available throughout the
     and to ensure that the provisions of the       centre, for children from birth to ve years.    year, and at any time during your studies.
     Code are observed.
                                                    Places are available across all age groups      Talk to one of our Liaison team or, once
     Tel 03 479 5001                                and all centres and a wait register form is     you are on campus, book an appointment
     Emergency 03 479 5000
                                                    re uired. Twenty hours E E is available         with a member of the University Course
     Freephone 0800 479 5000
     otago.ac.nz/campus-watch                       for all three and four year olds, reducing      Advice Service.
                                                    the cost for these children. WIN subsidies
                                                                                                    otago.ac.nz/courseadvice
                                                    provide nancial assistance also.
     Career Development Centre                      otago.ac.nz/childcare

     The Career Development Centre, located                                                         Disability Information and Support Office
     in the north-east corner of the Information
       ervices uilding entral ibrary , beside
                                                    Computer services                               Disability Information and Support provides
                                                                                                    learning support, advice, advocacy and
     the urns uilding, is here to help you          Otago provides a range of IT services to        information to students with disabilities,
     make the best possible use of your time at     students: 24-hour wireless study spaces with    impairments, medical conditions or in uries
     University and beyond.                         printers and computers, student webmail         that may impact on their study.
                                                    and online Office      , and a student
     Our online system, OtagoCareerHub,                                                             The support we provide is varied and may
                                                    desktop that s accessible anywhere.
     keeps you up to date with current career                                                       include: access to specialised equipment,
     events and news, lists current internships     Our friendly Student IT support team            quiet study rooms, note-taking, tutoring,
     and graduate vacancies, and has targeted       provide help and advice about any IT            reformatting of course materials and
      ob search information for students. We        questions you might have, in-person and         alternative examination arrangements.
     run interactive career workshops,              online, including a website with everything     Our Student Advisers are available to
     co-ordinate employer presentations and         you need to know about the IT services          discuss each student s re uirements and
     career fairs, and have a range of career       available to students and how to use them.      work collaboratively to put together a
     information for students to browse, as well                                                    support plan.
                                                     tudent IT o ers free, short training
     as having career advisers available for one-
                                                    sessions tailored to common student             otago.ac.nz/disabilities
     to-one discussions.

12
BuzzFeed includes our Central Library in its
                                                                                               list of the world's 25 "must visit" libraries.

Libraries                                        We endeavour to provide the best              Student Learning Development
                                                 health care possible in a manner that is
The University of Otago ibraries o er            competent, compassionate, con dential,          tudent earning Development o ers a
an outstanding range of information              timely and in an atmosphere of mutual         free service for enrolled undergraduates.
services, uality resources, wi and               responsibility and respect.                   Assistance includes:
warm comfortable facilities suitable for
                                                 Our mission is to work with you to keep       • interactive workshops
individual or group learning. Whether
you are studying on or o campus, en oy           you healthy, so you can develop your full     • individual consultations with learning
access to a wide variety of print, electronic    potential and reach your educational goals.     advisers
and audiovisual resources. Make the most         We provide daily urgent and routine           • peer learning/support programmes
of readily available expert assistance with      appointments. Consultation fees do apply        including PASS (peer assisted study
sourcing and evaluating library resources        details are available on our website and        sessions and peer writing support
and developing your search skills from           charges are reduced with a Community
friendly, knowledgeable sta .                     ervices ard          .                         a Peer eadership Programme o ering
                                                                                                 students opportunities to develop
There are a number of service points across      The Dunedin Urgent Doctors and Accident         leadership skills through a range of
campus, including the Central Library            Centre is available for after-hours medical     workshops and activities
   ommerce and umanities , the obertson          care. Higher consultation fees apply for
 ibrary Education , the ir obert tout            after-hours services.                         • online study resources.
Law Library, Health Sciences and Science                                                       otago.ac.nz/sld
 ibraries and ocken ollections New                ou can call or text 1  to speak with a
 ealand and Paci c heritage material . The       counsellor anytime on the national mental
  entral ibrary is located in the University s   health line. The Emergency Psychiatric
multi-award winning Information Services         Service at the Dunedin Public Hospital        University Information Centre
 uilding I .                                     provides urgent mental health care 24
                                                                                               The University Information Centre in the
                                                 hours a day.
otago.ac.nz/library                                                                            Information ervices uilding should be
                                                 More information on the services provided     your starting point for all enquiries:
                                                 and the fees charged are available on the     ask.otago.ac.nz
Student Health Services                          Student Health Services website.
                                                 otago.ac.nz/studenthealth
Student Health is centrally located on
campus in a purpose-built facility. We
have approximately sta , comprising
nurses, general practitioners, mental health
clinicians, psychiatrists and administrative
sta .

                                                                                                                                                13
STUDENT SERVICES

     Māori student support
     Te Huka Mātauraka – the Māori Centre
     Tēnā koutou, nau mai, haere mai, tauti mai ki te Te Huka Mātauraka – Māori Centre mō te tau 2019.
     Māori students will nd a friendly and         you for university study. The programme       Exam preparation and seminar rooms are
     supportive Whānau on ampus                    will assist students to develop essential     available for casual study on request.
     atmosphere at Otago.                          academic skills in their rst year.
                                                                                                 Counselling and advocacy
     During Orientation and kā hui mō ka           Ka Karahipi – scholarships and grant          The Centre provides counselling and
     Tauira hou you are introduced to the Māori
     student communities. ou ll also get a warm
                                                   information                                   advocacy with study issues, well-being,
     reception from the many student support       The University of Otago, Te Tapuae o          health and welfare matters, information
     networks at Otago. The Māori entre              ehua, Māori Education Trust, ealth          and assistance regarding special
     encourages Māori students to participate      Funding Authority, Iwi Trust oards            consideration.
     and succeed at Otago, and o ers support for     ūnanga and other agencies make
     academic, cultural and social needs from      scholarships and grants available to
                                                                                                 Māori pre-graduation ceremonies
     pre-enrolment through to graduation.          Māori students. For general scholarships      The Centre hosts six pre-graduation
                                                   see page .                                    ceremonies for Māori graduands and their
     The entre creates opportunities for Māori
                                                                                                 whānau each year the day before the main
     students at Otago to meet in an informal      Closing dates for other scholarship
                                                                                                 graduation ceremony.
     and relaxed atmosphere and operates from      applications can be as early as September
     a kaupapa Māori base to provide services      2018, so contact the Māori entre early for    Māori students' groups
     such as:                                      information.
                                                                                                 Te oopū Māori The Māori tudents
     Tūraka Hou / Māori orientation                Liaison, study advice and mentoring           Association is the parent group of the
                                                                                                 student groups on campus that are in the
     The rst event is the pōwhiri at the local     The sta of the entre will advise you about
                                                                                                 Dunedin School of Medicine, Dentistry,
     Papatipu Marae to welcome rst year            your academic studies, welfare, nances,
                                                                                                 Pharmacy, Physiotherapy, the Law
     Māori students to Otago, and to introduce     counselling services and iwi networks.
                                                                                                 Faculty, Division of Humanities, Division
     students to the entre sta , Te oopū
                                                   The Centre provides a mentoring               of Commerce, Division of Sciences and
     Māori, Divisional Kaiārahi and Kaiāwhina.
                                                   programme for rst year students to assist     School of Physical Education. There is
     Several other events follow during
                                                   with your studies, which includes regular     also a Māori Postgraduate upport Mai
     Orientation week.
                                                   events and activities throughout the year.    Ki Otago .
     Māori Academic Orientation Programme                                                        Pearl Matahiki (Tumuaki/Manager)
                                                   Tutorials and seminars
     for first-year local Māori students                                                         Tel 03 479 5762
                                                                                                 Email pearl.matahiki@otago.ac.nz
                                                   The Centre provides and arranges a wide
     The entre provides the Māori Academic                                                       otago.ac.nz/maoricentre
                                                   range of supplementary tutorials, which are   Facebook MaoriCentre
     Orientation Programme for rst year local      organised around your timetable, across
     Dunedin Māori students that will prepare      all disciplines and sub ects by re uest.
14
Pacific student support
Pacific Islands Centre
Talofa lava and welcome to all our Pacific students – this is your Centre!
The Paci c Islands entre is here               The Centre is open Monday to Friday,                 the annual Paci c oices ymposium for
especially for you to help you ourish          8. 0am    pm, and provides                           Paci c postgraduate students
academically, mentally and spiritually, and
                                               • supplementary tutorials and the Taimane          • and many events to help you transition
to nd your place in the world.
                                                 academic mentoring programme                       well and achieve excellence with your
Our role is to provide academic, pastoral                                                           studies.
                                                  friendly and experienced sta to help
and cultural support for all Paci c
                                                  with transition and pastoral care, advice       All our services are free and all matters
students enrolled at Otago, and we work
                                                  on matters such as accommodation,               are handled in the strictest con dence with
collaboratively with the academic divisions
                                                  scholarships, legal and immigration             respect for your privacy.
and the Paci c community to make your
                                                  issues, travel, places to worship, university
time at Otago as memorable and successful                                                          ome oin your family away from home
                                                  and course-related information, study
as possible. So, whether you relate strongly                                                      we re looking forward to meeting you!
                                                  skills and support services
with your Paci c culture or want to learn                                                         Tofilau Nina Kirifi-Alai (Manager)
more about your Paci c heritage, the           • supervised study nights, tutorial rooms          Tel 03 479 8278
Paci c Islands entre is the place to be.         and a warm place to study                        Email pacific@otago.ac.nz
                                                                                                  otago.ac.nz/pacific
                                                  student computers and wi                        Facebook Pacific-Islands-Centre-University-
                                                                                                  of-Otago
                                                  kitchen facilities for tea, co ee, milo and
                                                  heating up your lunch
                                                  links to the Paci c community in
                                                  Dunedin and around the country
                                                  cultural advice to University sta and
                                                  community
                                                  support for Paci c tudents Associations
                                               • a postgraduate reference group to
                                                 support postgraduate students

                                                                                                                                                15
STUDENT SERVICES

     Local student support
     Locals Programme                              Supporting first-year students living locally.

     The ocals programme supports rst
     year students living in the local Dunedin
     community. Whether you are atting,
     boarding or living at home, everyone is
     welcome. We will help provide you with an
     identity and sense of belonging on campus,
     as well as o ering academic, social and
     volunteering opportunities.
                                                                                                          "I met so many cool
                                                                                                            people with a range
     Locals has developed from small
     beginnings into one of the largest student
                                                                                                             of backgrounds, ages
     communities on campus and continues to                                                                   and perspectives in
     grow with support from sta and students                                                                 the Locals programme.
     who see local students as an important part
     of this University.
                                                                                                          We're all going on the
                                                                                                       same journey and are
     Locals is run by students for students. The
     team of ocals sta are students who have                                                       there to support each other
     been locals themselves and have chosen to                                                along the way. University can be
     stay on to support the next group of local                  intimidating – you can feel like a small fish in a big pond – but
     students.
                                                            Locals provides a safe and supportive environment that helps make
     Dr Stephen Scott (Director, Locals)
     Tel 03 479 8824                                        university life fun and easier. You can always ask for help and feel
     Email locals@otago.ac.nz                               secure that there will be someone there."
     otago.ac.nz/locals
     Facebook OtagoLocals
     Instagram otagolocalsprogramme                        Alessandro Pezzuto
                                                           Studying for a Bachelor of Arts

          locals
          Supporting first year
          students living locally

16
Volunteering
                                              At UniCrew Volunteers we support students to lead social projects that address
UniCrew Volunteers                            causes they care about, and we help connect students with opportunities to
                                              make positive changes in our community.
We can help you nd meaningful roles that
work in well with your life as a student no
matter how much time you have to spare.
One of our recent pro ects, dubbed                                                                   "Volunteering has allowed
 Uni rew erves saw 0 students lend a
hand to members of the community and
                                                                                                       me to connect with the
transform their gardens. The initiative                                                                 Dunedin community in
was created in line with erve for N ,                                                                    a way I never thought
which recognises the honour and sacri ce
celebrated on AN A day.
                                                                                                         possible. Ignite
                                                                                                        Consultants is a student-
Through volunteering you will gain
valuable learning experiences as well as a                                                             run initiative providing
chance to apply skills and knowledge you                                                              free strategic consulting
already have. Student volunteers often                                                              advice for charities and
have the employability edge as they can
demonstrate to employers the additional
                                                                                                 not-for-profit groups. Student
skills and experiences gained through                                                          volunteers have the opportunity
volunteering.                                          to truly engage with the people behind the not-for-profits and the
Tel 03 479 8631                                        communities they serve. Students collaborate and provide fresh
Email volunteer@otago.ac.nz
otago.ac.nz/volunteer                                  perspectives to create innovative solutions that help the organisations
Facebook unicrewotago                                  reach their goals. My volunteer work is challenging and humbling, and
                                                       has changed my ideas about what I can achieve."

                                                      Lauren Holloway
                                                      Studying for a Bachelor of Arts and a Bachelor of Laws with Honours

                                                                                                                                    17
STUDENT SERVICES

     Student exchange

                                                                                                      'Yosemite National Park' by Otago student
                                                                                                      Siobhan Russel, who completed an exchange at
                                                                                                      the University of California Santa Barbara.

     Otago Global Student                          Take the opportunity to study for one or two semesters overseas at one of Otago's
                                                   partner universities, and credit the work you complete while on exchange.
     Exchange
     Otago students have the opportunity to
     travel the world, experience new cultures
     and gain skills to enhance their CV, all
     while earning credits towards their Otago
     degree. Otago has exchange agreements
     with over 100 prestigious universities
     throughout Europe, the Americas and
     Asia Paci c.                                                                                         "I flew 118,188 km from
     Students pay Otago tuition fees and
                                                                                                            Dunedin to Edinburgh
     continue to receive StudyLink loans and                                                                 for a year's exchange
     allowances. There are also awards and                                                                    at the University
     grants available to help fund the exchange.
     Applicants must normally have a grade
                                                                                                              of Edinburgh.
     average or better to qualify.                                                                         Experiencing a different
     Full details on the programme and                                                                  culture, navigating my
     a current list of exchange partners is                                                           way around an alien city and
     available online.                                                                           studying at a new university gave
     Email exchange@otago.ac.nz                                                 me a deeper understanding of myself, and what
     otago.ac.nz/student-exchange
     Facebook OtagoGlobalStudentExchange                    truly matters in life. The friends I made overseas are friends for life
                                                            and I can't wait to see them again when I return to the UK."

                                                           Jean Balchin
                                                           Studying for a Bachelor of Arts with Honours

18
Recreation
Unipol Recreation Services and the OUSA Clubs and Societies team provide a comprehensive programme to ensure students
maintain a healthy, balanced and fun lifestyle while studying at Otago.
With many recreational opportunities on          active and engaged. Clubs at Otago pride
and o campus including courses, trips,           themselves on being inclusive and can o er
group tness classes, intercollege sport,         opportunities for involvement at various
social sport, sports clubs and societies –       levels, whether that s competitive, social or
there really is something for everyone!          administrative.
For all your campus recreational needs pick      OUSA supports clubs and societies on
up a copy of the Healthy Campus Recreation       campus by providing vast and free places
magazine from Unipol, the OUSA Clubs             for clubs to meet, administering grants,
and Societies Centre or around campus.           recognising success through the lues
                                                 and olds Awards, o ering free gear
                                                 hire, training and resources, and having a
Unipol Recreation Services                       dedicated sta member to o er assistance.

Entry into Unipol is free with a current
student ID card. This fantastic facility
includes weight training and cardio rooms,
                                                 OUSA Recreation Programme
and team sports areas where students and         OU A o er an inexpensive and extensive
their friends can participate in casual sports   recreation programme. This is run out of
such as basketball, table tennis and more. A     the OUSA Clubs and Societies Centre.
range of equipment can also be hired.            Activities include arts and craft, dance,
otago.ac.nz/recreation                           exercise, health and sport, music and
Facebook UnipolRecreationServices                singing, languages, food and beverage and
                                                 everything and anything in between.
                                                 ousa.org.nz
OUSA Clubs and Societies                         Facebook ousaclubsandsocs/

There are over 150 sporting, cultural,
political and religious clubs and societies
and they are all 100 per cent student-led.
Joining a club gives the opportunity
to embrace new experiences and have
fun, make lifelong friends and reap the
mental and physical bene ts of being

                                                                                                                        19
STUDENT SERVICES

     OUSA
     Otago University Students'                    OUSA is an independent organisation that represents students' interests
                                                   within the University, in the media and with local and national government.
     Association
     We provide a wide range of services,
     events and support, most of it free and all
     of it designed with you in mind. OUSA                                                                 Hello all prospective
     membership is free to University of Otago
     students. Catch up with us on Facebook                                                                 students! I'm Caitlin
     or Instagram to keep an eye on what is                                                                  Barlow-Groome,
     happening on campus.                                                                                     president of the Otago
     We re OU association, independent of                                                                     University Students'
     the University and helping make the Otago                                                                Association (OUSA).
     campus community the best place to study
     and live. For us, it s all about OU!                                                                    At OUSA, our job is to
     We are always looking for volunteers, ideas                                                           ensure that you have the
     and feedback so pop in and see us in the                                                              best experience possible
     OU A Main Office.                                                                                  while at Otago. We offer a
     Email ousa@ousa.org.nz
     ousa.org.nz
                                                                                                   range of services, from advocacy
     Facebook OtagoUniversityStudentsAssociation           and lobbying, to clubs and societies. And we organise legendary Otago
     Instagram ousanz
     Snapchat snapousa                                     events like Orientation, the Capping Show and the Hyde Street party.
                                                           If you're interested in joining a club or learning a new skill, the Clubs
                                                           and Societies Centre has you covered. Student Support is also there if
                                                           you need a hand during a tough time, or just someone to talk things
                                                           through with. OUSA pretty much does it all.
                                                           I wish you luck with your upcoming decisions, and encourage you to
                                                           choose Otago. It's a choice you won't regret!

                                                           Caitlin Barlow-Groome
                                                           OUSA President 2018
                                                           president@ousa.org.nz

20
OUSA Main Office                                                           Student Job Search
For directions and help, lost property, services information, tickets       tudent ob earch Otago             o ers a year round employment
to gigs, access to the OUSA Executive, fair-trade goodies, locker          service exclusively for tertiary students.
hire, to answer your questions and much more.                              sjs.org.nz

OUSA Clubs and Societies Centre                                            University Book Shop
The Centre is a vibrant base for over 150 student clubs and                OU A owns U , where you can get a 10 per cent discount on
societies. The centre is also a provider of key services and facilities    all books. Check out the new location on campus in the archway
like      unch, Free reakfast, uddle Fix, the famous recreation            for your textbook and O card needs, and keep an eye out for
programme and various rooms that students can book out and utilise.        the end-of-year textbook buy-back deal. Textbook lists and other
ousa.org.nz/recreation/                                                    information are available online.
                                                                           unibooks.co.nz

OUSA Student Support
The OU A tudent upport entre o ers a friendly and                          Radio One 91FM
con dential advocacy service. In simple terms, we re here to help          OU A owns Dunedin s nest independent radio station. et
you out when the fun stops. If uni, your at or even ust your               yourself a free ONE card for pri es, monthly party hook ups,
budgeting skills are not uite working out for you, we re here to           discounts and free entry to Onefest gigs. Volunteer and you can
make your student experience as trouble-free as possible. Some of          be part of student radio and get yourself some radio experience.
the common issues we assist with are well being, academic, atting,         Stream online or set your dial to 91FM.
employment and ethical behaviour. We have extensive knowledge
of student issues, university processes and appropriate courses of         r1.co.nz
action. Other services include running the Class Rep system, Are
  ou OK Team, at mediations, a no uestions asked food bank
and Queer Support (including queer peer support, information and           Critic
a resource library .
                                                                           Critic is OU A s independent student maga ine, out every Monday
It s all free, so if you need a bit of help, a mediator or some friendly   during semester. It s got all the on campus gossip, plus it s a good
advice we can help you out. And if we can t assist you, we will know       source of alternative news and general mayhem. They re always
who can, and we ll be there every step of the way.                         looking for volunteers so get in touch and show them your skills,
Email help@ousa.org.nz
                                                                           and be a part of an award-winning publication.
                                                                           critic.co.nz

                                                                                                                                                  21
SECTION

        3
     Accommodation

22
Leaving home is a big step, but when you come to
the University of Otago, there are plenty of choices to
make that transition easier, safe and fun!
The Student Accommodation Centre has
accommodation advisers available to talk to you
Monday to Friday 8. 0am .00pm, or you can talk
to a schools liaison officer.

                                      otago.ac.nz/accommodation | 0800 80 80 98
                                                                                  23
ACCOMMODATION

     College life
     Otago is famous for its residential college
     communities. We have 15 diverse colleges,
     catering mostly for first-year students.

24
All of our residential colleges are within   Applying for residential colleges
walking distance of the University and
o er uality, safe and supervised living.      ou can apply online from 1 August
                                             each year. When completing your
The unique collegiate life at Otago is       application, take the time to complete
an important part of the experience          each section fully as any inaccuracies
for many students leaving home for the       may cause delays in sending it on to
  rst time the community atmosphere,         your rst choice of college.
the support, and the opportunity to
discover lifelong friendships all help to      ou will receive an instant con rmation
make that rst year away from home            from the Student Accommodation
not ust easier, but also memorable.          Centre on receipt of your application.

All of our colleges are fully catered,       To be considered in the rst round
warm, student-focused and secure.            of o ers for a place next year, your
                                             application and con dential reference
Professional, experienced college leaders    form should be received at the Student
and sta take a real interest in the          Accommodation Centre before 15
well-being of their residents, and they      September. Applications received after
are supported by senior students who         this date will still be considered as
mentor and guide new students through        places become available.
their rst year of university. The
colleges all provide regular tutorials and   During October, you will either be
study spaces, and work hard to develop       o ered a place in one of the colleges,
their residents as scholars and good         or you will be advised that your
community members.                           application is on a waiting list. This
                                             list is reviewed continually between
College life includes a full and exciting    October and when university starts in
calendar of cultural and sporting events     February.
throughout the year, including inter-
college competitions for summer and          For more information contact the sta
winter sports, and cultural activities.      at the Student Accommodation Centre
                                             or one of our schools liaison officers.
The colleges have a range of
recreational facilities, ranging from        NB: The accommodation application is not
games and tness areas to gyms or             your registration for study, which you must also
cardio rooms.                                complete to enrol at the University of Otago
                                             (see page 50 for enrolment information).

                                                                                                25
Colleges at a glance
Otago offers a unique range of world-class collegiate communities. Read about each of them on the following pages.
NB: The fees provided for the colleges are indicative, based on 2018 prices. Please check our website for 2019 fees.
                                                        Caroline Freeman

                                                                                                                                                                      Te Rangi Hiroa
                                                                                                                      St Margaret's
                                                                                        Cumberland

                                                                                                                                                          Studholme
                                                                           Carrington

                                                                                                     Hayward

                                                                                                                                      Salmond
                                     Aquinas

                                                                                                                                                Selwyn

                                                                                                                                                                                                 Unicol
                                                Arana

                                                                                                                                                                                       Toroa
                                                                                                               Knox

Minutes walk (*free shuttle)          15*        3           5                6           4           3        12*       0            12*        0           3           5              3         0
Number of beds                        152       404      214                241         327          162       262    224             260       188        184        125              152       501
Tutorials
Music facilities
Student activities (sporting)
Student activities (cultural)
Inter-college activities
Fully catered
Special meals
Halal meals
Gym (*or close to Unipol)                                                                      *                              *
Laundry (included in fees)
Parking (*costs apply)                      *                       *             *            *           *                                          *                         *            *         *
Linen (weekly)
Bicycle storage
Disabled facilities
Recreational facilities
(e.g. Sky, DVD, pool table)

Summer accommodation
Single sex areas
Undergraduate/ postgraduate            U        U/P      U/P                  U           U           U        U/P       U            U/P        U           U           U             U/P        U
Study rooms

                                                                                                                                                                                                           27
ACCOMMODATION

     AQUINAS
     COLLEGE

                     15 minutes                               152     Tutorials           $14,478
                     Free hourly shuttle                                                  2018 fees

     It s testament to the uni ue community spirit that exists here
     at Aquinas that we regularly clock up hundreds of hours of
     volunteer work before the rst semester has officially begun
     with students coming together to help out the community and
     forge new friendships.
       ou ll connect with your fellow residents the moment you step
     in the door oining our inclusive, diverse college whānau. We
     o er a full social, cultural and sports calendar to ensure you
     en oy a balanced lifestyle, combining study, community and fun
     as you make your transition from teenage life to independence.
     Featuring a spacious, newly-renovated environment with
     stunning views over the city, a gym, indoor sports court,
     outdoor space and personalised academic support from
     dedicated sta , A uinas is located ust a 1 minute walk from
     campus, or you can use our free shuttle service.

     CONTACT:
     Luke McClelland
     Aquinas College | 74 Gladstone Road
     Dunedin 9059
     Tel 03 479 5560 | Email aquinas@otago.ac.nz                                  otago.ac.nz/aquinas
28
ARANA
    COLLEGE

                3 minutes                                 404       Tutorials         $14,478
                                                                                      2018 fees

Open the front door to Arana College and step inside a
collegial incubator where your success is measured not only
in academic achievement but also by your engagement with
your community.
Our diverse learning environment allows you to thrive.
Support your team while navigating the bush together,
volunteer for a local community group and share new ideas
with fellow residents while experiencing university life.
Our humble beginnings established in 1           to house
returning soldiers – have created an unpretentious College that
holds true to its core values of care, togetherness and strength.
Sure, sometimes we dress up and have fancy dinners, but we
remain thoroughly relevant to today s world. elp wield the
paddles together and be part of a new generation of leaders,
thinkers and citizens who will help shape our future.

CONTACT:
Jamie Gilbertson
Arana College | 110 Clyde Street
Dunedin 9016
Tel 03 479 5508 or 479 5509 | Email jamie.gilbertson@otago.ac.nz                otago.ac.nz/arana
                                                                                                    29
ACCOMMODATION
     ACCOMMODATION

 CAROLINE
 FREEMAN
  COLLEGE

                  5 minutes                                214          Tutorials             $14,478
                                                                                              2018 fees

     At Caroline Freeman College – named in honour of the
     University s rst female graduate who was a passionate
     pioneer in education you ll experience a world of diversity,
     with students studying arts, commerce, health science, law,
     science and teaching.
     Artworks from alumni cover the walls of our modern
     custom-built college, which includes a common room, tutorial
     rooms, a library and a sports court. Residents have many
     opportunities to represent the college in sporting, cultural and
     social activities we celebrate all of our students talents.
       hared living o ers you a perfect stepping stone into your
       rst year away from home with all the bene ts of college
     life – from meals to structured academic support. Learn,
     network and engage with others during an immensely fun and
     memorable year.

     CONTACT:
     Andy Walne
     Caroline Freeman College | 911 Cumberland Street
     Dunedin 9059
     Tel 03 479 5590 | Email andy.walne@otago.ac.nz                            otago.ac.nz/carolinefreeman
30
CARRINGTON
  COLLEGE

                   6 minutes                                 241    Tutorials                $14,478
                                                                                             2018 fees

Escape the stress of a busy university campus and seek
refuge in a tranquil college environment – referred to as the
 heartland designed to meet your learning and social needs.
Within our historic site, you ll nd buildings steeped in
tradition, while fully equipped with technology, tutorial
rooms, music areas with pianos and social spaces where you
can hang out with friends. Our character villas allow you to
experience a taste of shared living with the bene ts of college
life, or step outside and take a break from your study and
listen to birds singing from the trees that surround our college.
From around the world our students come with a common
goal – to achieve excellence in education while engaging with
the world we live in through the core values of respect, trust
and a strong sense of collegiality.

CONTACT:
Robyn Madden
Carrington College | 57 Heriot Row
Dunedin 9016
Tel 03 479 5533 | Email robyn.madden@otago.ac.nz                                otago.ac.nz/carrington
                                                                                                         31
ACCOMMODATION

CUMBERLAND
  COLLEGE

                    4 minutes                                327      Tutorials               $14,478
                                                                                              2018 fees

     Open your mind to new ideas and oin a vibrant
     academically-focused college community where you will
     learn, discover and grow as a student and individual. Our
     motto Fortune favours the bold embodies the culture
     and spirit of umberland, where we hope you ll challenge
     yourself to think di erently, get involved and have a go .
     Cumberland is your home away from home – with a unique,
     friendly character that you feel the moment you walk through
     the door. We o er a variety of learning and social facilities,
     including live-in student Residential Assistants to help you
     settle in, a comprehensive academic support system, study
     spaces, an extensive sports and cultural programme, a wide
     range of volunteering opportunities and a fully-lit astro-turf
     sports court.

     CONTACT:
     Nick Bates
     Cumberland College | 250 Castle Street
     Dunedin 9059
     Tel 03 479 5574 | Email cumberland@otago.ac.nz                               otago.ac.nz/cumberland
32
HAYWARD
                                                                                 COLLEGE

                3 minutes                              162      Tutorials            $14,478
                                                                                     2018 fees

No matter where you come from, what you study or what
you re into, when you step into ayward ollege you become
a lifetime member of our family. Hayward is a nurturing place
that embraces di erence and celebrates individuality so that
new students can grow and thrive.
We support and encourage academic achievement, and
our priority is ensuring a balance of serious study and good
times. Through our community, social and sporting events –
from colour wars to speed meet-and-greets, themed dinners
and volunteer work you ll feel part of something special,
and form lasting friendships. We re proud of our motto
 community and integrity and now o er an annual pri e
for each of the top two students who best demonstrate these
Hayward attributes.

CONTACT:
Pauline Donovan
Hayward College | 110 Frederick Street
Dunedin 9054
Tel 03 479 5520 | Email hayward.college@otago.ac.nz                         otago.ac.nz/hayward
                                                                                                  33
ACCOMMODATION

                                                                                  KNOX
                                                                                 COLLEGE

                     12 minutes                                262   Tutorials         $14,744
                     Free evening shuttle                                              2018 fees

     One of the country s oldest colleges, Knox stands as an
     exemplar of collegial life. Whether it s dining in the reat
       all, performing in the oncert on the tairwell, en oying
     the arden Party, attending the arnach astle all,
     or competing for the ameron hield and Nevill up,
     everything we do has a sense of occasion and is an expression
     of our strong communal life.
     The Knox experience is rich and diverse, owing much to the
     role that returners play in welcoming new residents, passing
     on traditions and organising all the events that comprise the
     Knox calendar. trong pastoral and academic support ensures
     residents are given every opportunity to succeed and ourish.
     Our impressive facilities include a library, chapel, tutorial
     rooms, music room, gym and a variety of accommodation
     options.

     CONTACT:
     Dr Graham Redding
     Knox College | 3 Arden Street
     Dunedin 9010
     Tel 03 479 0788 | Email master@knoxcollege.ac.nz                            knoxcollege.ac.nz
34
ST MARGARET'S
   COLLEGE

                 0 minutes                                  224    Tutorials           $16,164
                                                                                       2018 fees

 With roses growing at the entranceway and colourful vines
 hanging over the ex uisite brickwork, you d be forgiven for
 mistaking t Margaret s for a grand stately home, rather than
 a residential college.
   ut alongside the beauty of the place located right on
 campus are the excellent facilities on o er to all our college
 members and alumni. From our games, music and common
 rooms, to the study centre and tutorial rooms, we have
 everything you need to thrive academically and socially,
 whether you re a rst year or returning student. Our regular
 formal dinners include guests from the wider community who
 o er an insight into what it takes to succeed throughout your
 career, while our three core values – consideration for others,
 common sense and courtesy – provide a solid foundation for a
 thriving community.

 CONTACT:
 Dr Charles Tustin
 St Margaret's College | 333 Leith Street
 Dunedin 9016
 Tel 03 479 5540 | Email applications@stmargarets.college                      stmargarets.college
                                                                                                     35
ACCOMMODATION

     SALMOND
      COLLEGE

                     12 minutes                              260       Tutorials            $14,592
                     Free evening shuttle                                                   2018 fees

     Ask any Salmond College resident what makes their college
     special and they ll tell you it s because it s home . Friendly,
     welcoming and accepting of students from all walks of life, you
     will become part of our whānau the moment you step inside,
     living in a space where your individuality is celebrated – and
     you can be yourself.
     Custom-built as a residential college in the 1970s and set in
     extensive grounds outside the busy campus, we o er fabulous
     facilities, including tutorial rooms, music rooms, library, an
     on-site chapel, gym, tennis court, carparking and outdoor
     areas for volleyball, cricket and other sports. En oy the easy
     walk to campus through Dunedin s stunning otanic arden
     with your friends, knowing your college retreat is ust a short
     walk home. Or if you have an early class or are studying late,
     we o er a free shuttle service.

     CONTACT:
     Maurie Jackways
     Salmond College | 19 Knox Street
     Dunedin 9010
     Tel 03 473 0750 | Email admin@salmondcollege.ac.nz                            salmondcollege.ac.nz
36
SELWYN
                                                                           COLLEGE

               0 minutes                              188      Tutorials    $16,493
                                                                            2018 fees

There s something special about being the oldest. And in a
city known for its many rsts the rst university, medical
and dental school we take pride in being the country s
  rst university college. We honour our rich heritage and
traditions at Selwyn – we dress formally for dinner, remain
connected with our alumni, our elwyn allet is the oldest
amateur all-male ballet troupe in the world, and we continue
to take on Knox ollege every year in sporting and cultural
competitions.
  ut make no mistake we o er everything you need as a
twenty rst century student. Our heritage buildings and
grounds, located on campus, house exceptional learning and
social facilities, including a study centre, music room and
common rooms. We also have a tennis court and a squash
court.

CONTACT:
Ashley Day
Selwyn College | 560 Castle Street
Dunedin 9016
Tel 03 477 3326 | Email warden.selwyn@otago.ac.nz                          selwyn.ac.nz
                                                                                          37
ACCOMMODATION

STUDHOLME
  COLLEGE

                     3 minutes                                 184       Tutorials              $14,478
                                                                                                2018 fees

     For more than 100 years we ve created a home for our
     students a place where you ll feel supported as you transition
     into adulthood and tertiary learning.
     We o er a variety of accommodation options. The original
     homestead is attached to our main building with several
     beautifully maintained bungalows, cottages and houses on-
     site, and our stunning grounds o er an awesome location for
     a friendly game of volleyball, basketball or cricket – or a place
     to share a meal with friends.
     We understand what it takes for you to succeed. Our motto
          cientia Et Amor Illuminant Domum knowledge and
     love enlightens the home    is at the heart of our philosophy.
     With the right people around you friendly sta and fellow
     residents you ll be able to give it your best shot and
     achieve your goals.

     CONTACT:
     Sagato (Ziggy) Lesa
     Studholme College | 127 Clyde Street
     Dunedin 9016
     Tel 03 479 5504 | Email studholme.college@otago.ac.nz                           otago.ac.nz/studholme
38
TE RANGI
    HIROA
   COLLEGE

                5 minutes                                  125   Tutorials                $15,466
                                                                                          2018 fees

Named after the University of Otago s rst Māori graduate,
Te angi iroa ir Peter uck , we aim to hold true to the
values, respect and mana that comes with this extraordinary
individual. Each oor is named after one of the rivers in
Urenui, Taranaki, where Te Rangi Hiroa lived – so his life
force ows through our building inspiring you to reach your
full potential – academically, physically and emotionally.
We are located centrally between campus and the city centre
and, as the newest of the residential colleges, we o er large
modern rooms, complete with en-suite bathrooms, alongside
fantastic facilities including a movie theatre, multipurpose
games area, common room, study centre and courtyard
balcony. Achieve your goals in our friendly, supportive
environment where we ll help you to achieve balance between
work and play.

CONTACT:
Rosemary Tarbotton
Te Rangi Hiroa College | 192 Castle Street
Dunedin 9016
Tel 03 479 4330 | Email terangihiroa.college@otago.ac.nz                     otago.ac.nz/terangihiroa
                                                                                                        39
ACCOMMODATION

      TOROA
     COLLEGE

                     3 minutes                                152       Tutorials         $14,478
                                                                                          2018 fees

      ou ve made it home the place where you can kick o
     your shoes, rest and revive before you take ight, like the
     mighty Toroa.
     We are best described as a place of belonging – a close knit
     collegial community where you ll feel part of the whānau
     straight away. Featuring modern suite-style apartment living,
     Toroa ollege is your peaceful retreat located ust a short walk
     from campus where you ll wake to birdsong, share a game of
     giant Chess or Connect Four with friends on the rooftop terrace,
     or hang in the multipurpose common room downstairs.
       row and thrive in your new nesting ground where you ll be
     supported to achieve all your goals – academically, socially
     and physically – while also contributing to your community
     through our active volunteer programme.

     CONTACT:
     Christina Watson-Mills
     Toroa College | 8 Regent Road
     Dunedin 9016
     Tel 03 479 5500 | Email christina.watson-mills@otago.ac.nz                     otago.ac.nz/toroa
40
UNIVERSITY
 COLLEGE

               0 minutes                               501      Tutorials          $14,478
                                                                                   2018 fees

Multicultural, multiethnic and home to more than 500
students, University College is your big, bold and vibrant
home, where we will help you achieve your academic goals
while experiencing all that university life o ers. We are the
complete package – combining a perfect location (situated
right on campus , great facilities including tness centre,
multiple common rooms, seminar rooms, library and
courtyards , a supportive academic environment a mentor for
each student and close engagement with academic faculties
and a high-energy vibe.
We stand for academic endeavour, community engagement
and personal development. At Uni ol you ll thrive, en oying
a wide range of activities – from themed dinners to 48-hour-
 lm clubs, sports comps to cultural challenges or hanging
with friends in our fantastic common spaces.

CONTACT:
Chris Addington
University College | 315 Leith Street
Dunedin 9016
Tel 03 479 5580 | Email chris.addington@otago.ac.nz                         otago.ac.nz/unicol
                                                                                                 41
ACCOMMODATION

     Other accommodation
     There are many accommodation options within walking distance of campus, including flats, private boarding and homestay options.
     The Dunedin community welcomes students and many families enjoy sharing their homes with students from other parts of
     New Zealand and around the world.

     Flatting                                        Hospitality programme                     Student Tenancy Accommodation Rating
     After the rst year of study, many students      During February, the Student              Scheme (STARS)
     move into ats. Dunedin has a wide range         Accommodation Centre runs a hospitality   The STARS website is a tool for rating
     of rental accommodation – from studio           programme with extended opening hours     and recognising good quality student
     rooms and character houses to multi-unit        and events for students to nd ats or      properties, allowing students to make
     purpose-built complexes. The Student            meet other students to form a group to    informed decisions about what sort of home
     Accommodation Centre provides an up-            go atting. If you are intending to nd     they rent. The STARS ratings are based
     to date at list that covers one bedroom         your own accommodation, you should        on information provided by landlords on
     to eight bedroom ats. They also o er a          plan to arrive in Dunedin up to 10 days     re safety, security, insulation, heating and
     service where atmates can advertise to          before classes begin to take advantage    ventilation. ou should ask landlords about
       ll vacancies in their at and they provide     of this service. It is recommended that   the STARS rating for any property you are
     sample budgets for atting, a list of students   you arrange temporary accommodation       interested in renting.
     looking for atmates, at agreements              before you arrive. Visit the Student
                                                                                               housingstars.co.nz
     between atmates and helpful hints for           Accommodation Centre for more
       atting life.                                  information.

42
Homestay                                       Postgraduate                                      International students
Homestay is an option that allows students     Several of the residential colleges               International students already studying in
to concentrate on their studies while also     provide accommodation for a number of             New ealand schools can apply for colleges
o ering them the opportunity to oin in a       postgraduate students. The University             using the same application process as New
family lifestyle. Students are provided with   of Otago has New ealand s only                      ealand students.
breakfast and dinner Monday to Friday          residential college – Abbey College –
                                                                                                 International students who want to study
and three meals a day at the weekend.          speci cally for postgraduate students. This
                                                                                                 in New ealand, and have applied for an
The student s bedroom is private and is        accommodation is located within a few
                                                                                                 academic o er to study at the University
furnished with a study desk, heater and        minutes walk of all University facilities.
                                                                                                 of Otago, will receive information about
bedroom furniture. Students are given a
                                               Many senior students, especially those with       accommodation options.
key to the host s home so they can be as
                                               partners or families, prefer to rent houses
independent as they wish.                                                                        International students may apply online
                                               or ats near shops or schools. Although
                                                                                                 at otago.ac.nz for University-managed
 ou can arrange homestay accommodation         there is some accommodation suitable for
                                                                                                 accommodation.
by contacting:                                 couples or families close to the campus,
University of Otago Foundation Studies         a ordable accommodation is available in           The University of Otago welcomes
03 479 5710                                    the suburbs, often only a short drive or bus      all international students to Dunedin.
uolcfy.accommodation@otago.ac.nz               trip from the main campus. The Student            International students accepted for a
                                               Accommodation Centre provides lists of            college can look forward to being active
                                               suitable houses and ats.                          in the social, cultural and recreational
Temporary accommodation                                                                          programmes provided.
                                                                                                 Student Accommodation Centre
We recommend that you book
temporary accommodation before you
                                               Accommodation for people                          109 St David Street
                                                                                                 Dunedin 9016
arrive in Dunedin. A list of temporary         with disabilities                                 03 479 5100
accommodation can be found on our                                                                accommodation@otago.ac.nz
                                               The University of Otago is committed to
website:                                       assisting students with disabilities. Our
otago.ac.nz/accommodation                      residential colleges o er a range of facilities
                                               for students with disabilities, with several
                                               colleges particularly suitable for people
                                               who use wheelchairs or have limited
                                               mobility. When making an application for
                                               accommodation please advise us of your
                                               individual needs.
                                               A number of University owned ats have
                                               been modi ed to meet the needs of students
                                               with physical disabilities and some secure
                                               properties are available for students who
                                               use guide dogs.
                                               The Student Accommodation Centre
                                               can help you with further details but it is
                                               important to register an interest during
                                               August and September if you require
                                               accommodation for the following year.

                                                                                                                                              43