Undergraduate Prospectus 2022 - University of Otago New Zealand
Page content transcription
If your browser does not render page correctly, please read the page content below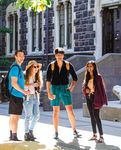 2022
                                                                                         Undergraduate Prospectus
                              Auckland

                                                         UNIVERSITY OF OTAGO
                                                                                         Puka Whakamahuki Tohu Paetahi

                                                         |
                                                         UNDERGRADUATE PROSPECTUS 2022
                                            Wellington

                             Christchurch

                Dunedin
Invercargill

    0800 80 80 98
    otago.ac.nz
    university@otago.ac.nz
    Dunedin | New Zealand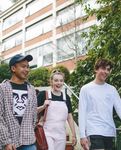 NAU MAI, TĀUTI MAI                                 THE UNIVERSITY OF OTAGO                         This Prospectus is intended as a general guide for students and includes an overview
                                                                                                     of the courses available at the University of Otago and how degrees are structured.

  Welcome to Aotearoa
                                                                                                     Further details on all courses can be found online and in the Guide to Enrolment, which

                                                     is ranked in                                    is available from August 2021.
                                                                                                     While all information in this Prospectus is, as far as possible, up to date and accurate at

  New Zealand's first                                the top 1% of
                                                                                                     the time of publication, the University reserves the right to add, amend or withdraw
                                                                                                     courses and facilities, to restrict student numbers and to make any other alterations as
                                                                                                     may be necessary. The regulations of the University of Otago are published annually

  university and the                                 universities
                                                                                                     in the University Calendar.
                                                                                                     Published April 2021 by the Division of External Engagement, University of Otago.

  first choice for more                              in the world.*
  than 21,000 students.

OTAGO GRADUATES                                Otago is known for its

ARE GLOBALLY                               STATE-OF-THE-ART
                                                    lecture theatres,
EMPLOYABLE                                             research labs
                                                        and libraries.

95%
go directly into
work or on to
further study.

      5+

   Highest possible   Excellent support for local           More than           Over 150 student
     international    students who are flatting,      200 undergraduate and    clubs and societies
    quality rating    boarding or living at home     postgraduate programmes
       (QS Stars)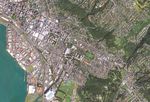 COLLEGIATE COMMUNITY                                                   FLEXIBLE STUDY
                               Our 14 residential colleges                 OPTIONS
                               offer a campus community                    Many Otago degrees
                               like no other university in                 can be tailor-made to
                               New Zealand.                                suit you, with a mix of
                                                                           subjects that may not
                                                                           usually be put together.

                 We encourage
                                                               YOUR
  INDEPENDENCE

                 and develop
                 independent people:
                                                               DEGREE,
                 85%                                           YOUR
                 of our students
                 come from
                 outside
                                                               CHOICE.
                 Dunedin.

                                                                                                                      *QS World University Rankings

   Unmatched record in        Our Dunedin campus         National presence:          New Zealand's top
   the National Teaching      is recognised as one     campuses in Dunedin,            university for
    Excellence Awards:        of the most beautiful   Wellington, Christchurch    educational performance
7 Supreme Award Winners            in the world           and Invercargill         (TEC Performance Indicators)
                                                                                                                  1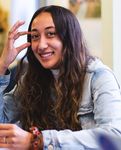 Iti rearea teitei kahikatea ka taea. Ko te reo rāhiri, ko te   It is said that although the bellbird is small it can reach
reo pōwhiri e karanga ana ki a koutou ngā rearea iti ka        the highest branches of the tallest tree. The voice of
whai wāhi kei raro i te rūhā o te rākau mātauranga o           welcome from the University of Otago calls out to you, to
Aotearoa, a ko te Whare Wānanga o Ōtākou.                      take rest beneath its branches.
Tēnā, karapinepine mai, whakarauika mai.                       As the first university in New Zealand, the University of
                                                               Otago can be likened to the most senior branch of the
Ahakoa tō awhero, ahakoa tō wawata he wāhi hāneanea
                                                               tree of education.
mōu, he ara whakamua mōu hei tutuki tēnā tāu e
hiahia ai. Mēnā ka whai tohu koe ki te reo Māori, ki           Whatever your dreams or aspirations, they can be
ngā āhuatanga Māori, ki te kete aronui, ki te ture, ki te      realised here. Whether you want to pursue the Māori
pūtaiao, ki te hauora, ki te tauhokohoko rānei, ahakoa te      language or other aspects of Māori culture, humanities,
kaupapa he wāhi mōu, he tohu māu.                              law, science, medicine or business, there is a place and a
                                                               qualification for you here.
Ko te ringa āwhina ka toro atu ki a koutou, ko ngā pou
taunaki ka whakaakoria, ka ārahina, ka tautokona koe ki        At the University of Otago we have the people to teach,
te rere atu ki ngā karamatamata, ki ngā puhikaioreore o        guide and support you to fly to the treetops and beyond.
te rākau mātauranga nei.
                                                               Welcome, welcome, welcome.
Nau mai, haere mai, tauti mai!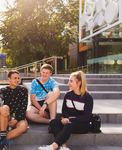 Contents
Section 1: About Otago                4
Life at Otago                         6
Ōtepoti Dunedin                       8
Section 2: Support for students      10
Section 3: Residential colleges      18
College life                         20
Accommodation options                36
Section 4: Entrance and enrolling    38
Enrolment                            44
Section 5: An Otago degree           48
Studying at Otago                    50   Nau mai, haere mai, tauti mai – welcome!
The structure of your degree         52   We invite you to join us and experience why Otago deserves
Degree structure examples            54   its reputation as Aotearoa New Zealand's first and finest
Section 6: Subject guide             58   university, with a long history of excellence in teaching and
                                          research.
Future steps                        144
Index                               145   The University of Otago was founded in 1869 by early Scottish
                                          settlers who recognised the importance of universities and
Contact us                          146
                                          placed a high value on education.
Important dates                     148
                                          We work in partnership with Ngāi Tahu, the tangata whenua
                                          of this place, and we value the strong cultural contribution of
                                          both elements of our history; the bagpipes and the haka can be
                                          heard on our campuses and at our graduation ceremonies.
                                          Students at Otago are taught by academic staff who are
                                          dedicated to teaching and who are internationally recognised
                                          for their research. As a university community, we are
                                          committed to educating the next generation of professionals
                                          across a wide range of disciplines, and we are also committed
                                          to nurturing the next generation of citizens in New Zealand
                                          and other parts of the globe.
                                          At Otago you will gain a world-class qualification, and you will
                                          also learn other important lessons along the way – lessons that
                                          will allow you to thrive in all aspects of your adult life. Here,
                                          you will make friends you will keep for a lifetime.
                                          In order to make the best of your brief time with us, I
                                          strongly encourage you to be the best student you can be,
                                          and take advantage of the wide range of extracurricular and
                                          cocurricular activities that we have on offer.
                                          The University of Otago is located in one of the most beautiful
                                          places in the world – please take time out to discover the
                                          beaches, the hills and the native flora and fauna that are right
                                          on our doorstep. Most importantly, I challenge you to dream.
                                          I warmly welcome you to this exciting new chapter of your life.

                                          PROFESSOR HELEN NICHOLSON
                                          Acting Vice-Chancellor

                                                                                                              3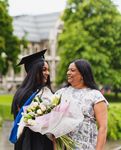 SECTION

          1
About Otago
Mō Ōtākou
The University of Otago ranks first
in New Zealand for helping students
succeed in their studies.
When you come here, you'll enjoy
our world-class teaching, facilities
and support, and a unique student
lifestyle.
otago.ac.nz/future-students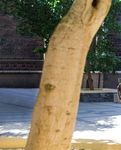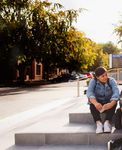 Life at Otago
      Te koiora i Ōtākou
      OTAGO IS NEW ZEALAND'S ONLY TRUE RESIDENTIAL              Our lecture theatres, research labs, libraries and recreation
                                                                facilities are all situated together near the city centre. And
      UNIVERSITY. During semesters our students make up         Dunedin's best shopping, music, food and entertainment are
      20 per cent of Ōtepoti Dunedin's population, creating a   just a short walk from the campus.
      community and atmosphere that's unique to Otago.          Most of our 3,500 first-year students choose to live in one of
                                                                our 14 residential colleges, which offer support, guidance, and
                                                                good food and facilities. They are great places to make new
                                                                friends and share new experiences.
                                                                Other students prefer to go flatting or boarding, or to live at
                                                                home – whichever you choose, we'll support you to get the
                                                                best out of your time at Otago.

6 6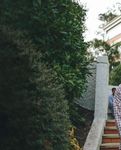 OUR MAIN CAMPUS IN DUNEDIN has been
                                                                         recognised as one of the most beautiful
                                                                         university campuses in the world, with many
                                                                         green spaces, the Leith river flowing through the
                                                                         middle, and a mixture of historic and state-of-
                                                                         the-art buildings.
                                                                         Several new purpose-built facilities have recently
                                                                         been completed.

Mellor laboratories                                             New Zealand's only dental school
The Mellor laboratories offer teaching labs, a dietetics lab,   The most technologically-advanced facility in Australasia
a bioengineering lab and a metal-free clean lab.                for teaching, patient care and research.

Award-winning Central Library                                   Music, Theatre, Dance and Performing Arts Centre
Our Central Library (one of seven libraries at Otago) is        This new centre offers a recording studio, performance
a warm and comfortable space to study, with access to a         spaces and practice rooms, all equipped with the latest
huge array of resources.                                        technology.

                                                                                                                          7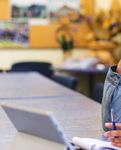 Ōtepoti Dunedin
    NO OTHER CITY in the country offers the same opportunities to get out and explore.
    Dunedin is surrounded by fantastic beaches, hills and harbour waters that offer
    opportunities for a range of activities, from surfing and kayaking to mountain biking
    and paddleboarding.

               St Clair Esplanade                                Tunnel Beach                         Otago Harbour
                10 minutes' drive.                             20 minutes' drive.                     5 minutes' drive.
            Great surf spot with cafés                Spectacular rocky coastline with      Enjoy stunning views, nature cruises,
                 and restaurants.                       cliffs, rock arches and caves.       kayaking, rowing and windsurfing.

                                                                                                                     Dunedin Airport
                                                                                                                     30 minutes' drive

                                                                        Harbour cycleway

                                       Otago Peninsula
                Home to world-famous marine wildlife, including the southern
               royal albatross, hoiho/yellow-eyed penguins and blue penguins.

8
Dunedin Botanic Garden
Chinese Garden

                                            George Street
                                         Dunedin's main street,
                                   with shops, cafés and restaurants.

                                                                                                         Forsyth Barr Stadium
                                                                                                            5 minutes' walk.
                                                                                                           New Zealand's only
          The Octagon                                                                                     covered sports arena.
        15 minutes' walk.
  City centre with cafés, bars,
  restaurants, shopping and
         entertainment.
                                      Flagstaff
                                                               University of Otago

                                                           Museums
 Art Galleries
                  Farmers Market

                                                                              Port Chalmers, Aramoana,
                                                                               Orokonui Ecosanctuary
                                                                                                                                  9
SECTION

               2
     Support for students
     Ngā huarahi hei āwhina
     i te tauira
     We have a range of student support services, dedicated
     to helping you get the very best out of your time at Otago.

10
Student support
     Taunaki ākonga
                                               Academic Orientation                           Libraries
     Course advice                             Run the week before the start of semester      Our seven libraries offer an outstanding
                                               1, Academic Orientation includes a wide        range of information services and
     It can be hard deciding which subject
                                               variety of academic events to help you         resources, access to Wi-Fi, and warm
     to study, or what qualification will
                                               settle into university life.                   comfortable facilities suitable for individual
     help you achieve your goals. Otago's
                                               otago.ac.nz/academic-orientation               study or group learning.
     course advice experts can help
     you map out your study plans with                                                        otago.ac.nz/library
     confidence.
                                               Career Development Centre
     Your schools' liaison officer will help
     you plan your first year of study when    The Career Development Centre runs             Student Learning Development
     they visit your school. Once you're       interactive career workshops, co-ordinates
                                                                                              The Higher Education Development
     on campus, Student Development            employer presentations and career fairs, and
                                                                                              Centre provides free academic
     student advisers are available by         has a wide range of useful online careers
                                                                                              development including workshops, peer
     appointment in the AskOtago Central       resources. Career advisers are available for
                                                                                              learning and support programmes, and
     Hub in the Central Library.               one-to-one discussions.
                                                                                              online study resources.
                                               otago.ac.nz/careers
     Course advice is available as many                                                       otago.ac.nz/sld
     times as you need throughout your
     time at Otago.                            Computer services
     otago.ac.nz/course-advice
                                               Otago provides a range of IT services to
                                               students: 24-hour wireless study spaces with
                                               printers and computers, student webmail
                                               and online Office 365, and a student desktop
                                               that's accessible anywhere. IT questions can
                                               be answered in-person or online, or come
                                               along to a free training session.
                                               blogs.otago.ac.nz/studentit

12
Campus Watch                                        Disability Information and Support Office
The Campus Watch teams are out and about            Disability Information and Support provides
24/7, ensuring that our campus is a safe and        learning support, advice, advocacy and
friendly place to live and study.                   information to students with disabilities,
otago.ac.nz/campus-watch                            impairments, medical conditions or injuries
                                                    that may impact on their study.
                                                    The support we provide is varied and may
Chaplains                                           include: access to specialised equipment,
                                                    quiet study rooms, note-taking, tutoring,
The chaplaincy team offers pastoral care,
                                                    reformatting of course materials and
spiritual support and a confidential listening
                                                    alternative examination arrangements. Our
ear to all students.
                                                    student advisers are available to discuss
otago.ac.nz/chaplain                                each student's requirements and work
                                                    collaboratively to put together a support plan.
                                                    otago.ac.nz/disabilities
Childcare on campus
The Otago University Childcare Association
operates five childcare centres, including a        Mature students
bilingual centre, for children from birth to five   Starting university as an older student, or
years. Twenty hours' ECE is available for all       after being away from study for a while,
three-and four-year-olds and WINZ subsidies         can be challenging. UniStart is an informal
also provide financial assistance.                  drop-in session run in the first few weeks of
otago.ac.nz/childcare                               semester that will give you an opportunity to
                                                    network with other students.
                                                    otago.ac.nz/sld
Code of Student Conduct
                                                    The Locals Collegiate Community has a
This set of common-sense rules prohibits            senior student mentor tasked with connecting
behaviour likely to endanger safety. The            with mature students.
University relies on Campus Watch to help
                                                    otago.ac.nz/locals
maintain a safe and healthy campus and
ensure that the Code is observed.
otago.ac.nz/code-of-conduct

Student Health Services
Embracing inclusivity and manaakitanga,
Student Health Services engages with all
students and the diverse university community
to support health and well-being, enabling
students to reach their full potential and
thrive during their Otago experience.
We are centrally located on campus
and provide daily urgent and routine
appointments.
otago.ac.nz/studenthealth

                                                                                                      13
Te Huka Mātauraka
     TĒNĀ KOUTOU, NAU MAI, HAERE MAI,             Liaison, study advice and mentoring               Te Heika Pounamu
     TAUTI MAI ki te Te Huka Mātauraka mō te      Our staff can advise you about your               We host six pre-graduation ceremonies for
     tau 2022.                                    academic studies, welfare, finances,              Māori graduands and their whānau.
     We operate from a kaupapa Māori base,        counselling services and iwi networks.
                                                  We also organise a year-long mentoring            Māori student groups
     offering Māori students free academic,
     cultural and social support from pre-        programme for first-year students.                Te Roopū Māori (the Māori Students'
     enrolment through to graduation.                                                               Association) represents all Māori students
                                                  Tutorials and seminars                            alongside the Otago University Students'
     Tūraka Hou / Māori orientation               We provide a wide range of supplementary          Association. There are also several
     We run several events during Orientation,    tutorials. Exam preparation and seminar           specialist groups for students on particular
     including a pōwhiri at the local Papatipu    rooms are available for casual study.             courses across all of the academic divisions.
     Marae to welcome first-year Māori students
                                                  Counselling, advocacy and                         Ka karahipi / scholarships
     to Otago and introduce them to our staff,
     Te Roopū Māori, and divisional Kaiārahi
                                                  pastoral support                                  The University of Otago, Te Tapuae o
     and Kaiāwhina.                               We provide counselling and advocacy with          Rehua, Māori Education Trust, Health
                                                  study issues, mental health and well-being,       Funding Authority, Hauora Māori, Iwi
                                                  and welfare matters.                              Trust Boards/Rūnanga and other agencies
                                                                                                    make scholarships and grants available to
                                                                                                    Māori students.
                                                                                                    otago.ac.nz/maoricentre

                                                  Hani Prentice
                                                  Ngāti Tūwharetoa, Ngāti Kahungunu ki Te Wairoa, Te Arawa
                                                  Studying for a Bachelor of Arts (Global Studies and Politics)

                                                  "The tutorials run by the Māori Centre are incredibly helpful – I find the best
                                                   way to learn is if Māori are taught by Māori who understand our divergent
                                                   understanding of the world and way of thinking."

14
Pacific Islands Centre
TALOFA LAVA AND WARM PACIFIC                   The Centre is open Monday to Friday,            • The annual Pacific Voices Symposium
                                               8:30am–5pm, and provides:                         for Pacific postgraduate students.
GREETINGS. We are here to help you
flourish academically, mentally and            • Supplementary tutorials and the               • Friendly and experienced staff to
                                                 Taimane academic mentoring                      help with the transition to university
spiritually, and to find your place in the       programme.                                      and advice on matters such as
world.                                         • Supervised study nights, tutorial rooms
                                                                                                 accommodation, scholarships, legal and
                                                                                                 immigration issues, travel, places to
Our role is to provide academic, pastoral        and a warm place to study.
                                                                                                 worship, university and course-related
and cultural support for all Pacific
                                               • Student computers and Wi-Fi.                    information, study skills and support
students enrolled at Otago, and we work
                                                                                                 services.
collaboratively with the academic divisions    • Kitchen facilities.
and the Pacific community to make your                                                         • Events to help you transition well and
                                               • Links to the Pacific community in
time at Otago as memorable and successful                                                        achieve excellence with your studies.
                                                 Dunedin and around the country.
as possible. So, whether you relate strongly
                                                                                               All our services are free and all matters are
with your Pacific culture or want to learn     • Cultural advice to staff and community.
                                                                                               handled in the strictest confidence.
more about your Pacific heritage, the
                                               • Support for Pacific students' associations.
Pacific Islands Centre is the place to be.                                                     Come join your family away from home –
                                               • A postgraduate reference group to             we're looking forward to meeting you.
                                                 support postgraduate students.                otago.ac.nz/pacific

                                               Aytron Tatui
                                               Bachelor of Commerce
                                               Trade Officer, Government of Niue

                                               "The support from the Pacific Islands Centre throughout my time in Otago
                                                was tremendous. Pacific Island students are lucky to have a special
                                                space within campus to study and socialise. They provide a lot of useful
                                                programmes and activities to help Pacific students succeed in their studies."
                                                                                                                                               15
Get involved
     Karawhiua
                                               Volunteering                                 Student exchange
     Local students                            We know how important social purpose is      Spend one or two semesters overseas at
                                               to students. Our student-led Social Impact   one of Otago's 115+ partner universities.
     The Locals Collegiate Community
                                               Studio provides volunteering opportunities   You can travel the world, experience new
     supports first-year students who
                                               and leadership programmes that allow         cultures, gain skills to enhance your CV,
     choose to live at home, flat or board.
                                               students to channel their creativity,        and still earn credits towards your Otago
     Since a quarter of all first-year
                                               vision and insight into projects that have   degree. You will receive a travel grant from
     students are Locals, there are heaps of
                                               maximum social impact.                       the University of Otago and several other
     opportunities to meet new people and
                                                                                            scholarships and awards are available.
     make friends.                             Opportunities include mentoring young
                                               people, helping in the community,            otago.ac.nz/student-exchange
     All students living locally are
                                               contributing to well-being initiatives,
     automatically a part of the Locals'
                                               empowering young learners through
     community. Our goal is to provide
                                               literacy programmes, and taking part in      Unipol Recreation Services
     the best Otago experience we can
                                               global citizenship projects.                 Entry into Unipol is free with a current
     through social events, volunteering
     opportunities, academic support and       Through our programmes, you will gain        student ID card. This purpose-built facility
     pastoral care.                            valuable learning experiences as well as a   includes spaces for table tennis, basketball,
                                               chance to apply the skills and knowledge     foosball, netball, volleyball, futsal, group
     Our Locals HQ is on the top floor of                                                   fitness, and functional, weights and cardio
                                               you already have. You can also enhance
     the Union Building and includes a                                                      training. There's no need to book – just
                                               your employability by complementing your
     kitchen and study spaces.                                                              drop in.
                                               formal learning with experiences outside
     otago.ac.nz/locals                        the classroom.                               You can also arrange sessions with a
                                               otago.ac.nz/volunteer                        Unipol fitness leader, take part in our social
                                                                                            sport programme or rent a large variety of
                                                                                            outdoor equipment.
                                                                                            otago.ac.nz/recreation

16
Otago University Students' Association              Critic magazine
OUSA represents students' interests within          Critic is OUSA's independent student
the University and provides a wide range of         magazine, out every Monday during semester.
services, events and support.                       It's got all the on-campus gossip, plus it's a
ousa.org.nz                                         good source of alternative news and general
                                                    mayhem. Volunteer and be part of an award-
                                                    winning publication.
OUSA Executive                                      critic.co.nz
Your elected student executive run
campaigns on student issues and work
to safeguard OUSA and its services                  Radio 1
for future generations of students.                 OUSA owns Dunedin's finest independent
                                                    campus radio station. Volunteer and get
                                                    yourself some valuable radio experience.
OUSA Clubs and Societies                            Stream online or set your dial to 91FM. And
There are over 150 sporting, cultural, political    don't forget to collect your Radio Onecard to
and religious clubs and societies and they are      take advantage of amazing Dunedin student
all 100 per cent student-led.                       discounts.
Joining a club gives you the opportunity to         r1.co.nz
try something new, make lifelong friends, and
reap the mental and physical benefits of being
active and engaged.
                                                    University Book Shop
ousa.org.nz/clubsandsocs
                                                    OUSA owns UBS, where you can get a 10 per
                                                    cent discount on all books. Find us on campus
                                                    and at 361 Great King Street.
OUSA Recreation Programme                           unibooks.co.nz
Activities include arts and crafts, dance,
health and exercise, sports, music and
singing, languages, food and beverages, and         Events
everything in between.                              Keen to go to some of the best events in town?
ousa.org.nz                                         Chances are we're hosting them. Concerts,
                                                    market days, barbeques, theatre – we've got it
                                                    covered.
OUSA Student Support Centre
                                                    Every year kicks off with Orientation, a
OUSA's Student Support Centre offers a              welcome week to introduce you to student life.
friendly and confidential advisory service for      This is your chance to find your way around
students seeking help with accommodation,           campus, enjoy the full schedule of gigs, events
financial, well-being or safety issues. It's also   and other entertainment, and ensure that
the workplace of support dog @ellabellaousa.        by the time classes start, you're ready to get
ousa.org.nz                                         going.

                                                                                                      17
SECTION

               3
     Residential colleges
     Wharepuni
     Leaving home is a big step, but when you come to the
     University of Otago, there are plenty of choices to make
     that transition easier, safe and fun!
     The Student Accommodation Centre co-ordinates
     membership of our residential colleges and provides
     advice on non-college accommodation options.

18
College life
     Te noho ki te wharepuni
     OTAGO IS FAMOUS FOR ITS RESIDENTIAL                 What to expect:
     COLLEGES, which cater mostly for first-year         • Support from professional, experienced         • Recreational facilities, ranging from
     students. College life is an important part           college staff who take a real interest in        common rooms and games areas to gyms
                                                           the well-being of their resident members.        and outdoor spaces.
     of the experience for many students leaving           They are supported by senior students          • Warm, comfortable bedrooms. Each
     home for the first time – the community               who mentor and guide new students                room is heated and equipped with a bed,
     atmosphere, the support, and the opportunity          through their first year of university.          desk, chair, wardrobe and bookcase.
                                                           Each college provides regular tutorials
     to discover lifelong friendships all help to make     and study spaces.
                                                                                                            Your college will supply clean sheets
                                                                                                            every week.
     that first year away from home not just easier,
                                                         • An exciting calendar of cultural and           • All of our colleges are fully catered and
     but also memorable.                                   sporting events throughout the year,             provide three nutritional meals a day.
                                                           including inter-college competitions and         Specific diets may be catered for on
                                                           cultural activities.                             request.

                                                         Thomas
                                                         Nick Griffen
                                                                  Aerepo-Morgan
                                                         Kāi Tahu,
                                                         Ngāi  Tahu,Kāti MāmoeNgāti Whakaue (Te Arawa)
                                                                     Waikato,
                                                         Studying for a Bachelor
                                                                          Master ofofIndigenous
                                                                                       Dental Surgery
                                                                                                Studies

                                                         "I'm glad I went to a residential college. It was really beneficial for helping
                                                          my learning. There was a lot of support in place and you don't need to think
                                                          about cooking."

20
Applying for residential colleges
  You can apply online from 1 August each             During October, you will either be
  year. When completing your application,             offered a place in one of the colleges, or
  take the time to complete each section fully        you will be advised that your application
  as any inaccuracies may cause delays in             is on a waiting list. This list is reviewed
  sending it to your first choice of college.         continually between October and when
                                                      university starts in February.
  You will receive an email confirmation
  from the Student Accommodation Centre               For more information contact the staff at
  on receipt of your application.                     the Student Accommodation Centre or one
                                                      of our schools' liaison officers.
  To be considered in the first round of
  offers for a place next year, the confidential      NB: The college membership application
  reference form should be received at the            is not your registration for study, which
  Student Accommodation Centre before 15              you must also complete to enrol at the
  September and your application completed            University of Otago (see pages 44–45 for
  by 30 September. Membership applications            enrolment information).
  received after this date will still be
                                                      otago.ac.nz/accommodation
  considered as places become available.

                                     City centre

                                                                               Carrington

                            Te Rangi Hiroa
                                                  Cumberland
                                                                        University campus            Toroa
                                                      Hayward

                                                                                            Selwyn
                                                          University College                         Caroline Freeman
                                                                                St Margaret's

                                                                                      Arana
                                                                                                                                           Aquinas
                                                                                 Studholme

                                                           Logan Park                                        Botanic Garden

                           Forsyth Barr Stadium                                                                                  Salmond

                                                    Unipol gym
                                                                                                                          Knox
200m                                                                                                                                       21
15 minutes' walk
         from campus
       Free hourly shuttle.

               158
         Alcohol-free and
       single-gender floors
             available.

                                  Aquinas College
         Fully catered
                                  Te Kāreti o Akuinahi
                                  With stunning views over the campus
                                  and Dunedin, Aquinas has the perfect
                                  environment to combine study,
                                  community, relaxation and fun.
     Basketball court, exercise   Our residents appreciate the sense of
      room, TV rooms, dining      community at Aquinas and there are
       room, common room.         plenty of opportunities to participate in
                                  social, cultural and sports events, as well
                                  as volunteering opportunities.
                                  Featuring a spacious, well-maintained
                                  environment with bright bedrooms,
                                  numerous common spaces and a
                                  reputation for a relaxed atmosphere
                                  with support from dedicated staff,
     Tutorials, tutorial rooms.   Aquinas is a community that focuses on
                                  allowing you to combine study with a
                                  balanced lifestyle.

            $16,340               Aquinas College | 74 Gladstone Road, Dunedin
            2021 fees             Tel 03 479 5560 | Email aquinas@otago.ac.nz    otago.ac.nz/aquinas
22
3 minutes' walk
                                                                                from campus

                                                                                      404
                                                                            Students live in residential
                                                                           blocks or renovated houses.
                                                                            Most floors/houses have a
                                                                               lounge/kitchenette.
                                                                           Disabled facilities available.

Arana College
Te Whare o Arana                                                                 Fully catered

Open the front door to Arana College
and step inside a community where
your success is measured not only in
academic achievement but also by your
engagement with your community.
                                                                              Main common room
Our diverse learning environment                                              with Sky TV and pool
allows you to thrive. From our humble                                          table, dining room,
                                                                                  music rooms.
beginnings – established in 1943 to
house returning soldiers – we have
become a modern college that holds
true to its core values of courage, care
and compassion. Sure, sometimes
we dress up and have fancy dinners,
but we remain thoroughly relevant
to today's world. Help "wield the
paddles together" and be part of a new                                      Study rooms, 24-hour
                                                                           computer suite, tutorials.
generation of leaders, thinkers and
citizens who will help shape our future.

Arana College | 110 Clyde Street, Dunedin
                                                                                    $16,340
Tel 03 479 5508 or 479 5509 | Email info@arana.ac.nz   otago.ac.nz/arana            2021 fees

                                                                                                        23
                                                                                                         23
6 minutes' walk
          from campus

                300
  CFC West: Student apartments with
4–6 bedrooms, lounge and bathrooms.
  Mixed, single-gender, alcohol-free or
 LGBTQIA-friendly apartments available.
CFC East: Standard rooms, single ensuite
   rooms and shared ensuite rooms.
      Disabled facilities available.

                                           Caroline Freeman College
           Fully catered
                                           Te Kāreti o Caroline Freeman
                                           Caroline Freeman College mixes
                                           modern living with a timeless collegiate
                                           atmosphere. We are renowned for our
                                           extensive range of social, sporting and
                                           cultural events and activities, excellent
         Dining room, common               academic support, and a friendly,
         spaces, fitness centre,
       courtyards, outdoor sports          inclusive and supportive culture.
                 areas.
                                           Our student population comes from
                                           throughout the country and around
                                           the world. With 300 residents we are
                                           an ideal size to be closely knit but big
                                           enough to have a wide variety of people
                                           and interests. CFC – the place to be!

       Tutorials, library, study
               rooms.

                                           Caroline Freeman College | 911 Cumberland Street, Dunedin
             $16,340                       Tel 03 479 5590
              2021 fees                    Email carolinefreeman.college@otago.ac.nz             otago.ac.nz/carolinefreeman
  24
6 minutes' walk
                                                                                      from campus

                                                                                             241
                                                                                  Students live in renovated
                                                                                   villas and purpose-built
                                                                                    dorm-style buildings.

Carrington College
Te Kāreti o Carrington                                                                 Fully catered

Lush greenery and colourful gardens
provide the perfect backdrop for your
first-year experience at Carrington – all
within a short walk from campus.
But while you'll be sure to love our                                               Gym, tennis court, pool
stunning grounds, people are the                                                     room, dining room,
heart and soul of what we do. We go                                                art room, music room,
                                                                                    common rooms with
out of our way to make everyone feel                                                      Sky TV.
welcome and included – we are all
about whanaukataka (relationships),
manaakitanga (caring for and nurturing
others) and living with atawhai
(kindness and generosity).
We are a friendly, enthusiastic and
engaged collective of scholars who                                                 Tutorials, study centre,
make the most of everything the college                                                 study rooms.
experience has to offer.

Carrington College | 57 Heriot Row, Dunedin
                                                                                          $16,340
Tel 03 479 5533 | Email carrington-college@otago.ac.nz   otago.ac.nz/carrington           2021 fees

                                                                                                               25
                                                                                                                25
4 minutes' walk
         from campus

               327
        Each corridor has a
           kitchenette.

                                  Cumberland College
         Fully catered
                                  Te Kāreti o Cumberland
                                  Open your mind to new ideas and
                                  join a vibrant, academically focused
                                  college community where you will
                                  learn, discover and grow as a student
                                  and individual. Our motto – "Fortune
       Dining room, common        favours the bold" – embodies the
     room, TV rooms with Sky
     TV, astroturf multi-sports   culture and spirit of Cumberland, where
               court.             we hope you'll challenge yourself to
                                  think differently, get involved and "have
                                  a go".
                                  Cumberland is your home away
                                  from home – with a unique, friendly
                                  character that you'll feel the moment
                                  you walk through the door.
      Tutorials, study room,
         computer suite.

            $16,340               Cumberland College | 250 Castle Street, Dunedin
            2021 fees             Tel 03 479 5574 | Email cumberland@otago.ac.nz    otago.ac.nz/cumberland
26
3 minutes' walk
                                                                              from campus

                                                                                     174
                                                                               Each floor has a
                                                                                  kitchenette.
                                                                               Disabled facilities
                                                                                   available.

Hayward College
Te Kāreti o Hayward                                                            Fully catered

No matter where you come from,
what you study or what you're into,
when you step into Hayward College
you become a lifetime member of our
family. Hayward is a nurturing place
that embraces difference and celebrates
                                                                            Dining room, common
                                                                            areas, Sky TV lounge,
individuality so that new students can                                          exercise room,
grow and thrive.                                                                 music room.
We support and encourage academic
achievement and our priority is
ensuring a balance of serious study and
good times. Through our community,
social and sporting events, you'll feel
part of something special and form
lasting friendships. We're proud of our
motto – "community and integrity" –                                         Tutorials, study spaces,
                                                                               computer room.
and offer an annual prize for the top
two students who best demonstrate these
Hayward attributes.

Hayward College | 110 Frederick Street, Dunedin
                                                                                  $16,340
Tel 03 479 5520 | Email hayward.college@otago.ac.nz   otago.ac.nz/hayward         2021 fees

                                                                                                       27
                                                                                                        27
15 minutes' walk
         from campus

               262
     Students live in cottages,
       houses and the main
      accommodation block.
        Disabled facilities
            available.

                                   Knox College
         Fully catered
                                   Te Kāreti o Knox
                                   Whether it's dining in the Great Hall,
                                   performing in the Concert on the
                                   Stairwell, enjoying the Garden Party,
                                   attending the Larnach Castle Ball, or
      Junior Common Room
     (with billiards table), the   competing for the Cameron Shield and
      Great Hall, the Buttery,     Nevill Cup, everything we do has a
      small common rooms,          sense of occasion and is an expression of
      Ross Chapel, Cameron         our strong communal life.
      Hall, gym, music room.
                                   The Knox experience is rich and
                                   diverse, owing much to the role that
                                   returners play in welcoming new
                                   members, passing on traditions and
                                   organising all the events that comprise
                                   the Knox calendar. Strong pastoral and
                                   academic support ensures residents are
        Tutorials, Hewitson        given every opportunity to succeed and
              Library.
                                   flourish.

            $16,872                Knox College | 3 Arden Street, Dunedin
             2021 fees             Tel 03 473 0788 | Email admin@knoxcollege.ac.nz   knoxcollege.ac.nz
28
0 minutes' walk
                                                                              from campus

                                                                                    224
                                                                          Each floor has a kitchen.
                                                                             Disabled facilities
                                                                                  available.

St Margaret's College
Te Kāreti o Makere Tapu                                                        Fully catered

With roses growing at the entranceway
and large trees surrounding the
exquisite red brickwork, you'd be
forgiven for mistaking St Margaret's
for a grand stately home, rather than a
                                                                             Dining hall, common
                                                                           rooms, games room, TV
residential college.                                                      room, outdoor courtyard.
But alongside the beauty of the
place – located right on campus –
are our excellent facilities, which
offer everything you need to thrive
academically and socially. Our regular
formal dinners include guests from the
wider community who offer an insight
into what it takes to succeed throughout
your career, while our three core values
– consideration for others, common                                          Tutorials, mentoring,
                                                                            tutorial rooms, study
sense and courtesy – provide a solid                                           centre, library.
foundation for a thriving community.

St Margaret's College | 333 Leith Street, Dunedin
Tel 0800 COLLEGE (265 534)                                                        $17,822
Email contact@stmargarets.college                   stmargarets.college           2021 fees

                                                                                                      29
                                                                                                       29
12 minutes' walk
          from campus
Free shuttles 7:30am to campus.
   6pm, 10pm from campus.

                 260
     Each floor has a kitchenette.
       Alcohol-free and single-
       gender floors available.
     Disabled facilities available.

                                      Salmond College
           Fully catered
                                      Te Kāreti o Salmond
                                      Ask any member of Salmond College
                                      what makes their college special and
                                      they'll tell you it's because it's "home".
  Common rooms, Sky TV room,          Friendly, welcoming and diverse,
   exercise room, dining room,        residents become part of our whānau
   gaming room, tennis court,         the moment they step inside. Salmond
  basketball hoop, the Waddell
Chapel, Nithvale lounge for senior    is a community where personal qualities
 students, outdoor grassed area.      are celebrated, academic and social
                                      needs are met, and residents are
                                      encouraged to be themselves.
                                      Custom-built as a residential college in
                                      the 1970s and set in extensive grounds
                                      beside the Botanic Garden, Salmond
                                      offers fabulous facilities and outdoor
       Tutorials, study spaces,       areas.
                library.

              $16,416                 Salmond College | 19 Knox Street, Dunedin
              2021 fees               Tel 03 473 0750 | Email admin@salmondcollege.ac.nz   salmondcollege.ac.nz
30
0 minutes' walk
                                                                     from campus

                                                                           201
                                                                     Disabled facilities
                                                                         available.

Selwyn College
Te Maru Pūmanawa                                                     Fully catered

There's something special about being
the oldest. And in a city known for its
many firsts – the first university, medical
and dental school – we take pride in
                                                                  Common rooms, dining
being the country's first university                                room, tennis court,
college. We honour our rich heritage                              music room, All Saints'
and traditions at Selwyn – we embrace                                    Church.
returning members, remain connected
with our alumni, our Selwyn Ballet
is the oldest amateur all-male ballet
troupe in the world, and we continue
to take on Knox College every year in
sporting and cultural competitions.
But make no mistake – we offer
everything you need as a 21st century
student. Our heritage buildings and                                  Tutorials, Northcroft
                                                                    Library, Study Centre.
grounds, located on campus, house
exceptional learning and social
facilities.

Selwyn College | 560 Castle Street, Dunedin
                                                                         $18,021
Tel 03 477 3326 | Email admin.selwyn@otago.ac.nz   selwyn.ac.nz          2021 fees

                                                                                             31
                                                                                              31
3 minutes' walk
        from campus

              184
       Students live in the
      main accommodation
     complex and 6 houses.

                                Studholme College
         Fully catered
                                Te Kāreti o Studholme
                                For more than 100 years we've created
                                a home for our resident members – a
                                place where you'll feel supported as you
                                transition into adulthood and tertiary
                                learning.
       Common room with
     pool table, table tennis   The original homestead is attached
      table and big screen      to our main building with several
     TV; dining room; music
      room; exercise room.      beautifully maintained bungalows,
                                cottages and houses on-site.
                                We understand what it takes for you
                                to succeed. Our motto – "Scientia Et
                                Amor Illuminant Domum" ("knowledge
                                and love enlightens the home") – is at
                                the heart of our philosophy. With the
      Tutorials, study room,    right people around you – friendly staff
     seminar room, computer     and fellow members – you'll be able to
               room.            "give it your best shot" and achieve your
                                goals.

           $16,340              Studholme College | 127 Clyde Street, Dunedin
           2021 fees            Tel 03 479 5504 | Email studholme.college@otago.ac.nz   otago.ac.nz/studholme
32
5 minutes' walk
                                                                                             from campus

                                                                                                    125
                                                                                         Each room has an ensuite
                                                                                                bathroom.
                                                                                       Female-only and alcohol-free
                                                                                             wings available.
                                                                                        Disabled facilities available.

Te Rangi Hiroa
Te Kāreti o Te Rangi Hiroa                                                                    Fully catered

Named after the University of Otago's
first Māori graduate, Te Rangi Hiroa
(Sir Peter Buck), we aim to hold true to
the values, respect and mana that come
with this extraordinary individual.
Each floor is named after one of the
                                                                                       Recreation area with pool and
                                                                                        snooker tables, table tennis,
rivers in Urenui, Taranaki, where Te                                                  foosball, air hockey and exercise
Rangi Hiroa originated from – so his                                                  equipment; common room with
life force flows through our building                                                  Sky TV; outdoor deck; theatre
inspiring you to reach your full potential                                                  with big screen TV.
– academically, physically, spiritually
and emotionally.
Achieve your goals in our friendly,
supportive environment where we'll
help you to achieve balance between
work and play.                                                                             Tutorials, study centre.

Te Rangi Hiroa College | 192 Castle Street, Dunedin
                                                                                                 $17,860
Tel 03 479 4330 | Email terangihiroa.college@otago.ac.nz   otago.ac.nz/terangihiroa              2021 fees

                                                                                                                      33
                                                                                                                       33
3 minutes' walk
        from campus

               152
 Suite-style accommodation
 with shared living, bathroom
     and kitchen facilities.

                                 Toroa College
         Fully catered
                                 Te Whare o Toroa
                                 You've made it home – the place where
                                 you can kick off your shoes, rest and
                                 revive before you take flight, like the
                                 mighty toroa.
     Common room with big        We are best described as a place of
       screen TV, pianos and     belonging – a close-knit community
     pool table; dining room;    where we hope you'll feel like part of the
      roof terrace with giant
     chess and Connect Four.     whānau straight away.
                                 Grow and thrive in your new nesting
                                 ground – this is where you can achieve
                                 all your goals. With staff on hand to
                                 encourage and support you, the Toroa
                                 whānau is never too far away.

     Tutorials, tutorial room,
         computer suite.

            $16,340              Toroa College | 8 Regent Road, Dunedin
            2021 fees            Tel 03 479 5500 | Email toroa.college@otago.ac.nz   otago.ac.nz/toroa
34
0 minutes' walk
                                                                            from campus

                                                                                   501
                                                                       Four accommodation blocks.
                                                                        Most floors have their own
                                                                              common room.
                                                                         Alcohol-free and single-
                                                                      gender floors usually available.

University College
Te Kāreti o te Whare Wānaka                                                  Fully catered

Multicultural and multiethnic,
University College is your big, bold
and vibrant home, where we will help
you achieve your academic goals while
experiencing all that university life
offers. We are the complete package –
                                                                         Main common room with
                                                                       large screen projector, pool
combining a perfect location (situated                                 tables, foosball table, table
right on campus), great facilities, a                                   tennis table, gaming area;
supportive academic environment and a                                   large dining room; smaller
high-energy vibe.                                                            common rooms.
Work hard, play hard and be yourself.
At UniCol you'll thrive, enjoying a
wide range of activities – from themed
dinners to 48 -hour-film clubs, sports
competitions to cultural challenges or
hanging with friends in our fantastic                                   Tutorials, seminar rooms,
                                                                        University College Library.
common spaces. Join the pride!

University College | 315 Leith Street, Dunedin
                                                                                $16,340
Tel 03 479 5580 | Email unicol@otago.ac.nz       otago.ac.nz/unicol             2021 fees

                                                                                                       35
                                                                                                        35
Accommodation options
     Whiringa wāhi noho
     THERE ARE MANY ACCOMMODATION                Flatting                                           properties are available for students who
                                                                                                    use guide dogs.
     OPTIONS within walking distance of          After the first year of study, many students
     campus, including flats, private boarding   move into flats. Dunedin has a wide range          The Student Accommodation Centre can
                                                 of rental accommodation – from studio              help with further details but it is important
     and homestay options. The Dunedin           rooms and character houses to multi-unit           to register an interest during August and
     community welcomes students and many        purpose-built complexes. The Student               September if you require accommodation
     families enjoy sharing their homes with     Accommodation Centre website provides              for the following year.
                                                 up-to-date flat listings that cover one-
     students from other parts of                bedroom to eight-bedroom flats. They offer
     New Zealand and around the world.           a service where flatmates can advertise            Homestay
                                                 to fill vacancies in their flat and can also
                                                 provide sample budgets for flatting, a             Homestay is an option that allows students
                                                 list of students looking for flatmates, flat       to concentrate on their studies while also
                                                 agreements between flatmates, and helpful          offering them the opportunity to join in a
                                                 hints for flatting life.                           family lifestyle. Students are provided with
                                                                                                    breakfast and dinner Monday to Friday
                                                                                                    and three meals a day at the weekend.
                                                 Accommodation for people                           The student's bedroom is private and is
                                                 with disabilities                                  furnished with a study desk, heater and
                                                                                                    bedroom furniture. Students are given a
                                                 The University of Otago is committed to            key to the host's home so they can be as
                                                 assisting students with disabilities. Our          independent as they wish.
                                                 residential colleges offer a range of facilities
                                                 for students with disabilities, with some          You can arrange homestay accommodation
                                                 colleges particularly suitable for people          by contacting University of Otago
                                                 who use wheelchairs or have limited                Foundation Studies.
                                                 mobility. When making an application for           uolcfy.accommodation@otago.ac.nz
                                                 accommodation, please advise us of your
                                                 individual needs.
                                                 Several University-owned flats have been
                                                 modified to meet the needs of students
                                                 with physical disabilities and some secure

36
International students
International students already studying in
New Zealand schools can apply for colleges
using the same application process as New
Zealand students.
International students who want to study
in New Zealand, and have applied for an
academic offer to study at the University
of Otago, will receive information about
accommodation options.
International students may apply online for
University-managed accommodation.
The University of Otago welcomes
all international students to Dunedin.
International students accepted for a
college can look forward to being active
in the social, cultural and recreational
programmes provided.

Postgraduate
Postgraduate students are welcome at
Arana College, Knox College and Salmond
College.
Many senior students, especially those with
partners or families, prefer to rent houses
or flats near shops or schools. Although
there is some accommodation suitable for
couples or families close to the campus,
affordable accommodation is available in
the suburbs, often only a short drive or bus
trip from the main campus. The Student
Accommodation Centre website provides
lists of suitable houses and flats.

Temporary accommodation
We recommend that you book
temporary accommodation before you
arrive in Dunedin. A list of temporary
accommodation providers can be found on
our website.

       otago.ac.nz/accommodation
                                               37
SECTION

               4
     Entrance and
     enrolling
     Te tomo mai me te
     whakaurunga
     A university entrance qualification is essential
     for admission to the University of Otago.
     Find out about our admission requirements
     and application process in this section, or contact
     one of our liaison team.

38
Admission to Otago
     Te whakaurunga ki Ōtākou
     TO ENROL AT THE UNIVERSITY OF OTAGO, you'll need to be at least 16 years old by the start of classes, meet
     English Language requirements and hold one of the following university entrance (UE) qualifications.

     Admission with New Zealand secondary           UE via NCEA Level 3
     school entrance qualifications                 Cambridge Assessment International Education
                                                    International Baccalaureate (IB)
                                                    Other New Zealand secondary school qualifications
                                                    Bursary or Scholarship Examination or Unit Standards

     Admission with overseas secondary              Australian secondary school ranking
     school qualifications                          General Certificate of Education (GCE) Advanced Level
                                                    International Baccalaureate (IB) taken overseas
                                                    Other overseas qualifications

     Admission with tertiary qualifications         Admission ad eundem statum with tertiary-level passes
     or study                                       Admission ad eundem statum at graduate level

     Admission from Foundation Studies

     Alternative methods of admission               Discretionary Entrance
     (not available for international students)     Special Admission

        Obtaining one of the university entrance qualifications above allows you to be considered for
        a place at university. As part of this consideration, to be selected you may also need to meet
        particular academic thresholds and other requirements that are in place for particular universities
        and/or qualifications. It is important to be aware that these requirements are not necessarily the
        same for all qualifications and may differ between universities.

40
UNDER OTAGO'S ENTRY PATHWAY SYSTEM there are two pathways for admission to general bachelors' degrees for new domestic
undergraduate students (and some students who have enrolled at Otago previously).

The Otago system                                It is expected that the majority of students     The programmes subject to the Entry
                                                (apart from those applying for specialised       Pathways system are:
An overview of the Otago selection system       bachelors' degree programmes, see page
is provided below. Contact one of our liaison                                                    •   Bachelor of Applied Science (BAppSc)
                                                42) admitted to Otago in 2022 will achieve       •   Bachelor of Arts (BA)
team for more details, or visit our website.    entry via the Preferential Entry pathway.
                                                                                                 •   Bachelor of Arts and Commerce (BACom)
otago.ac.nz/entrance
                                                As long as enrolment patterns remain             •   Bachelor of Arts and Science (BASc)
                                                similar to previous years, a reasonable          •   Bachelor of Biomedical Sciences
                                                number of places will also be available via          (BBiomedSc) (first year only)
Admission via Entry Pathways                    the Competitive Entry pathway.                   •   Bachelor of Commerce (BCom)
A university entrance qualification is                                                           •   Bachelor of Commerce and Science
                                                Entry pathways do not apply to
essential for admission to the University.                                                           (BComSc)
                                                international students.
However, not all students with a university                                                      •   Bachelor of Health Sciences (BHealSc)
entrance qualification will necessarily         The Entry Pathway system also includes an
                                                                                                 •   Bachelor of Laws (LLB) (first year only)
be admitted.                                    enhanced admission system for Māori and
                                                Pacific applicants. Particular consideration     •   Bachelor of Music (MusB)
There are caps on the number of domestic                                                         •   Bachelor of Performing Arts (BPA)
                                                may also be given to applications from
students who can enrol in general                                                                •   Bachelor of Science (BSc)
                                                prospective students with disabilities if they
bachelors' degrees, with selection primarily
                                                supply the relevant information on the form      •   Bachelor of Theology (BTheol)
based on academic merit.
                                                provided for that purpose, available on          •   Health Sciences First Year
There are two pathways for admission to         request from AskOtago.                           •   Social Work Pre-professional (BA)
these programmes:
                                                The following information reflects the           •   Surveying First Year
• Preferential Entry                            admission requirements for the 2021              •   Certificate of Proficiency (COP) for
                                                enrolment year. The standards for 2022 are           undergraduate papers
• Competitive Entry.
                                                not expected to be significantly different       •   Diploma in Language (DipLang)
                                                from the 2021 standards.                         •   Diploma in Global Cultures (DipGlobalC)
                                                                                                 •   Diploma in Theology (DipTheol)
                                                                                                 •   other intermediate courses.

                                                                                                                                                41
Preferential Entry                            • are a Māori applicant, or a Pacific                     order of priority, subject to the availability
                                                     applicant of Polynesian, Melanesian,                    of places in their nominated programmes.
     Preferential Entry guarantees a place at        or Micronesian descent, who has not
     Otago for high-calibre students (other          previously studied at a tertiary institution            It is expected that the majority of students
     than those applying for Special Admission       but who holds or is studying towards                    who are initially placed on the Competitive
     or Discretionary Entrance), subject to          a New Zealand university entrance                       Entry pathway will subsequently meet
     gaining a university entrance qualification     qualification (you may be required to                   the criteria for Preferential Entry. Such
     and fulfilling minimum age and language         provide verified evidence of your iwi                   students will then be transferred to the
     requirements.                                   affiliations and/or of family ancestry                  Preferential Entry pathway.
     You will qualify for Preferential Entry         originating from at least one relevant                  Applications for admission via Special
     if you fulfil at least one of the following     Pacific nation).                                        Admission or Discretionary Entrance will
     criteria:                                     Note: Other than in exceptional circumstances,            be considered under the Competitive Entry
                                                   students who have previously studied at tertiary          pathway.
     • have, in Year 12 or earlier, achieved
       NCEA Level 2 awarded with merit or          level will be considered on the basis of their tertiary   In every student's case, admission will be
       excellence                                  GPA rather than their secondary school results.           subject to meeting university entrance and
                                                   In addition, you need to have applied to the              minimum age and language requirements.
     • have achieved an entry score of at least
       140 points for NCEA Level 3 or have         University by:                                            The Entry Pathway system does not apply
       achieved NCEA Level 3 awarded with          • 10 December 2021 (for study                             to postgraduate students, international
       merit or excellence (see example on           commencing in the Summer School or                      students or students who have accepted
       page 43)                                      semester 1), or                                         places in programmes that have their own
                                                                                                             selective entry regulations.
     • have achieved the International             • 15 June 2022 (for study commencing in
       Baccalaureate Diploma with at least           the semester 2).
       26 points
                                                   Preferential entry automatically converts                 Specialised entry qualifications
     • have achieved an entry score of at least    to a guaranteed place at Otago when you
       140 points for the Cambridge Assessment                                                               Students applying for the specialised
                                                   also meet university entrance requirements
       International Education (see example on                                                               qualifications of Bachelor of Oral Health,
                                                   (including minimum age and language
       page 43)                                                                                              Bachelor of Dental Technology, Bachelor
                                                   requirements).
                                                                                                             of Radiation Therapy, Diploma for
     • have an ATAR of 80 or above or an OP        Many who do not have Preferential Entry                   Graduates, and any of our Teaching
       rank of 10 or below                         when they first apply may qualify later                   degrees, will be considered for admission
     • have accepted a place in a residential      when their examination results become                     according to specific criteria for each
       college owned by or affiliated to the       available or they accept a place in a                     programme and, if selected, must also meet
       University of Otago                         residential college.                                      university entrance requirements (including
                                                                                                             minimum age and language requirements)
     • have accepted a University of Otago         Some students may hold a university
                                                                                                             as outlined on page 40.
       entrance scholarship                        entrance qualification and meet one of the
                                                   Preferential Entry criteria at the time of
     • are a recommencing Otago student, or a      application. For such students a place at
       student transferring from another New       Otago is immediately guaranteed.
       Zealand university, or a student who
       has previously studied at an overseas
       university, with a Grade Point Average
       (GPA) of 4 (B-) or more for your most
                                                   Competitive Entry
       recent university study (only your          New and recommencing students who
       results from your most recent equivalent    do not gain Preferential Entry and are
       two years of full-time enrolment will       applying to a programme subject to the
       be considered). Where tertiary study        Entry Pathway system will be placed on the
       has been undertaken other than at a         Competitive Entry pathway. Competitive
       university, it will be considered on a      Entry students will be assessed and ranked
       case-by-case basis depending on the         according to academic performance and
       programme and level of study                other relevant criteria, and offered places in

42
An example of an entry                      An entry score will be calculated by awarding points as follows:
score for an NCEA Level 3                   Excellence 4 points; Merit 3 points; Achieved 2 points

student                                     Approved Subject
                                            (best 24 credits per subject)
                                                                                    Excellence
                                                                                     Credits
                                                                                                                    Merit
                                                                                                                   Credits
                                                                                                                                             Achieved
                                                                                                                                              Credits

                                            English                                      3                            4                          9
                                            Accounting                                   3                             -                         12
                                            French                                        -                           3                          18
                                            Economics                                     -                            -                         16
                                            Statistics                                   2                            3                          10

                                            Subtotals                                    8                            10                         65

                                            Best 80 credits                              8                            10                         62

                                            Calculate points                       32 pts (8x4)                  30 pts (10x3)             124 pts (62x2)

                                            Entry score 186
                                            Note: Excellence and Merit credits are counted first, then Achieved credits as required to a maximum of
                                            80 credits in up to five approved subjects.
                                            In this example, only 62 of the achieved credits may be counted.

Preferential Entry                          An entry score will be calculated by awarding points as follows:
requirement from                            Level        A*            A                  B                 C                    D                E

Cambridge International                     A    140 points 120 points              100 points         80 points            60 points        40 points

The entry score requirement for             AS        n/a         60 points         50 points          40 points            30 points        20 points
Preferential Entry for the applicable
undergraduate programmes from
Cambridge International is 140 points.      An example of an entry score for a CIE student:
Scores that do not meet this requirement    Subject                  Level        Subject units          Grade             Tariff points    Entry score
will be considered for Competitive Entry.
                                            English language           A                  2                 D                  60               60
How to calculate a Cambridge                Physics                   AS                  1                 C                  40               40
International entry score
                                            Biology                   AS                  1                 C                  40               40
Your entry score will be calculated
on the basis of your NZ Cambridge           Chemistry                 AS                  1                  E                  20              20
International Tariff score.                 Mathematics               AS                  1                  E                  20              20
You can count no more than six subject      French                    AS                  1                 E                   20               nil
units over the last two years of study,
in subjects at AS, A2 or A level from       Entry score: 180
subjects equivalent to the NCEA             In this example, French is not included as only 6 subject units may be used to calculate the entry score.
University Entrance approved subjects.
An A level counts as two subject units
and an AS level counts as one subject
unit. Students can include only their six
best subject units when calculating their
entry score.

                                                                                                                                                            43
Enrolment
     Whakaurunga
     TO ENROL AT OTAGO you will complete the following process:

                Preparation                          Application                  Course enrolment                        Payment of fees

         Are you eligible for admission       Create your eVision account           Provide annual details                  All the information you
               to the University?                                                                                         need to organise payment
          What, where and when do                                                                                         is in the Finance section of
                                             Complete your application and            Select your papers
            you intend to study?                                                                                              your eVision account
                                           submit supporting documentation

       What are the entry requirements           University admission                  Course approval
             of the programme?

           What are the application             Programme admission                         Declaration
                 due dates?

     otago.ac.nz/enrolment

     eVision                                          Otago. You will be able to apply for credit          University of Otago Language Centre
                                                      via your eVision portal once you have been
     The University uses an online system             offered a place at Otago.                            The University of Otago Language Centre
     called eVision to handle application and                                                              offers comprehensive English language
     enrolment. You'll use eVision as you apply                                                            tuition for international students and a
     to the University and enrol for your course.                                                          wide selection of courses. It is also the
                                                      Australian students                                  only registered examination centre south
                                                      Australian students living and studying              of Christchurch for the International
     Late enrolment                                   in New Zealand are classified as domestic            English Language Testing System (IELTS),
                                                      students rather than international students.         Internet-Based Test of English as a Foreign
     While late enrolments may be accepted,           They therefore pay the same fees as New              Language (TOEFL iBT) and Test of
     we recommend enrolling in your chosen            Zealanders but are not necessarily entitled          English for International Communication
     programme(s) as soon as you can. Late            to Government student loans, allowances              (TOEIC) examinations.
     fees may apply where late enrolment is           or healthcare.
     accepted.                                                                                             Courses include General English,
                                                      Australian applications are assessed for             preparation for IELTS and TOEIC
                                                      admission on the basis of their Australian           examinations, English for Academic
                                                      qualifications and, where relevant, are              Purposes, English for Study Groups, English
     Transferring from other universities                                                                  for Teachers, non-IELTS progression to
                                                      subject to the Entry Pathway system.
     If you are or have been enrolled at another                                                           University of Otago Pathways, and the
     university and wish to transfer to Otago,        For information on entrance requirements:            premium programme, English for Otago,
     you enrol in the same way as first-year          Freephone 1 800 468 246 (Australia)                  which meets English language requirements
     students but you must also provide a copy of                                                          for undergraduate and postgraduate study at
     your official academic transcript (academic                                                           the University of Otago.
     record), including any results for 2021, when                                                         The Language Centre welcomes students from
     you apply. You may apply to have work                                                                 over 20 countries and features small classes
     successfully completed at another university                                                          of no more than 18 students. Individual
     credited to your degree programme at                                                                  attention is given to improve specific skills,

44