Lifestyle Culture Entertainment - Restaurant Industry Recovery - ion Oklahoma Online
Page content transcription
If your browser does not render page correctly, please read the page content below
ionOK.com                                         SEPTEMBER/OCTOBER 2020

                       Restaurant   Chickasaw Nation opens testing centers
                       Industry     OCCC Virtual Concerts
                       Recovery     All Dreams Matter by Pat Carr
Jim Hopper, President & CEO         Girl Scouts open Camp Trivera
Oklahoma Restaurant Assoc.

        Lifestyle … Culture … Entertainment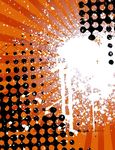 publisher : Don Swift
                 assistant : Joni Yeager
                    editor : Tim Farley
       editiorial assistant : Darian Woolbright
            videographer : Jeremy Gossett
       director of photography : Michael Downes
web site developer : Patrick Moore with Set Sail Media
  web site developer : Nina Jones, Data Design Inc.
             illustration : Rosemary Burke
             graphic design : Wendy Mills

                Advertising Sales

                      Don Swift

                  Photographers

                   Jeremy Gossett
                   Hugh Scott, Jr.
                     Tracy Reece
                     Jerry Hymer

            Advertising Consultants

                    Peter Preksto

                   Contributors

                fashion : Linda Miller
                  art : Joy Reed Belt
                people : Peggy Gandy
          social issues : Robbie Robertson
             community : Lauren Wright
          contributing writer : Sandi Davis
          contributing writer : Greg Horton
          contributing writer : M.A. Smith
       contributing writer : M. J. Van Deventer
           contributing writer : Julie York
         contributing writer : Dorian Quillen
      contributing writer : Kristen Marckmann
WE HATED ALGEBRA TOO.
OKAY, SO MAYBE WE LIKED IT A LITTLE.
BUT THAT DOESN'T MEAN
WE ARE ONLY ABOUT THE NUMBERS.
WHEN YOU WORK WITH

EVOLVE
YOU ARE GETTING A PARTNER DEVOTED TO
SNIFFING OUT ANSWERS TO
REAL          QUESTIONS
NOT JUST STATISTICS ABOUT YOUR BUSINESS.

              WWW.EVOLVE-RESEARCH.COM
12
                                                                    Contents
                                             COVER STORY
                                             12 Oklahoma Restaurant Association
                                                    by Tim Farley

                                                    Pictured on the cover (L-R): The Collective, Flower Child,
                                                    Stella Modern Italian, Charleston's and Sidecar Chisolm Creek.

                                             ART
                                             20     OVAC Hosts 12x12 Virtual Fundraiser: Oklahoma Art
                                                    Strives Despite Pandemic

                                             HEALTH
                                        24   24 Chickasaw Nation opens COVID-19 testing centers

                                             HISTORY
                                             70 SPRAWL:Oklahoma City is big. Real big.…
                                                    by George Lang

                                             COMMUNITY
                                             26 Renovation, expansion work begins on Belle Isle Library
                                             28 Inasmuch Foundation commits $2.5 million to Crystal
                                                 Bridge Conservatory
                                             78 Girl Scouts open new Camp Trivera

                                        78   PEOPLE
                                             38 Abby Broyles Q&A
                                                    by Linda Miller

                                             48     All Dreams Matter
                                                    by Pat Carr

                                             66     Next GenLearns Virtual Conference
                                             84     Girls create fancy mask lanyards
                                             86     Next Gen under30 2020 Winners announced

8 ion Oklahoma SEPTEMBER/OCTOBER 2020
30

ENTERTAINMENT
62 OCCC Visual & Performing Arts Center announces Virtual
     Concert Series

BUSINESS
44 Kitt Lecher
      by Garland McWatters

30    FLIX Brewhouse
62    First Liberty to Host Community
      Shred Events October 16th

FASHION
                                                            58

40    Taking a peek at fall fashion
      by Linda Miller

DESIGN
58 Kitchen Context
      by Jo Meacham

SPORTS
52 University 2020 Football Schedules

IN EVERY ISSUE
                                                            84

10    Publisher's Note

                                                                 SEPTEMBER/OCTOBER ion Oklahoma 9
PUBLISHER'S NOTE

Dear Subscribers,

Welcome to ion Oklahoma Magazine. 2020 is the beginning of our
10th year anniversary in the publishing business of an online digital
lifestyle magazine and news-entertainment website www.ionok.com.
  ion Oklahoma Magazine has grown to over more than 46,400 subscribers
located primarily in four counties and 79 zip codes of central Oklahoma. Our
six printed editions published annually can be downloaded FREE from our
website or printed copies can be ordered on demand and mailed to your home
or office.
  It is and has been our mission as storytellers to share the stories about
people and the tremendous progress Oklahoma is making as a state.
  Today the State of Oklahoma has been experiencing a certain noticeable
growth among young people in the 20 – 30 age range. The cost of living is one
of the most affordable states in the nation. The unemployment rate in Oklahoma is one of the
lowest in the nation. The job opportunities for young tech entrepreneurs are plentiful.
  In 2020, the NextGen Under 30 Award Recognition Program celebrated its ninth year and a
record response of 384 honorees from 241 different Oklahoma companies and organizations.
  The inaugural NextGen Learns Virtual Live one day Leadership Conference event was created
in 2020 and scheduled on August 7, 2020 at the Oklahoma History Center Chesapeake Energy
media center and was attended by over 481 people online. The one day Leadership conference
included the State Chamber of Commerce and people from their 151 member affiliate chambers
statewide, Leadership Oklahoma Leadership Oklahoma City, and Leadership Tulsa. The
Leadership Conference theme was "Our time is Now to be: Leaders, Ethical, Accountable,
and Daring." Guest speakers included Mick Cornett, Bob Blackburn, Krtisten Chenoweth, Kitt                 oklahoma

Letcher, Brigadier General Brent W. Wright, Francie Ekwerekwu, Mike knop, Jill Castilla, and
Elizabeth Frame Ellison.
  Please visit www.nextgenlearns.com and click on View Videos to watch the highlight video
from the conference.
  At ion Oklahoma Magazine we plan to publish many of the quality lifestyle stories from
Oklahomans who are best representing the "Oklahoma Spirit." We want to hear from you, our
readers, and your stories, so please email your ideas, thoughts and success stories.
Sincerely,                                                                                      "Like" us on facebook
                                                                                       facebook.com/pages/IonOklahoma-Online
  Donald B. Swift, Publisher, www.ionok.com                                              Follow us on twitter @IonOklahoma

10 ion Oklahoma SEPTEMBER/OCTOBER 2020
COVER STORY

                                                       BY TIM FARLEY

O
         klahoma eateries have suffered                         developed a campaign known as "Eat Drink LOKal" to
         huge losses since the COVID-19                         encourage the general public to use local eateries.
         pandemic hit six months ago, but                         Stitt encourages the public to dine inside, outside, or enjoy
         the leader of the statewide                            carry-out to support restaurants during this time. The
restaurant association is encouraging                           hospitality landscape has changed dramatically, and
residents to support these businesses and                       restaurants continue to operate safely by providing
their promotions.                                               distanced dining and COVID-19-approved sanitation
  Jim Hopper, president of the Oklahoma Restaurant              practices.
Association (ORA), is hoping people will continue to eat at       "In partnership with the Oklahoma State Department of
their favorite restaurants, whether it's dine-in, carryout or   Health and local Health Departments, restaurants will
delivery. In addition, Gov. Kevin Stitt has declared Oct. 1-3   continue to utilize proper enhanced sanitation and training
as official "Oklahoma Restaurant Days" to support and            of their staff, as they have for many years," said Hopper.
celebrate statewide restaurants. Also, the ORA has                But Hooper knows the struggle to regain revenue for

12 ion Oklahoma SEPTEMBER/OCTOBER 2020
Mama Rojas

                                                                 "Ask people where they went and you might hear they went
                                                               to church, the store, picked up their child from daycare and
                                                               then went to a restaurant," he said. "It's a false narrative
                                                               for someone to say 'I caught COVID at the restaurant. The
                                                               employees are not allowed to work in the restaurants when
                                                               they're sick."
                                                                 But if people remain hesitant to dine-in, most restaurants
                                                               are working to promote their delivery and carry-out options.
restaurants will be an uphill battle.
  "In two short words, it's tough," he said. "The restaurant
industry in Oklahoma, from mid-March through end of April,
lost $500 million. About 65,000 workers were laid off or
furloughed. When people are afraid to go out and eat,
workers get laid off. People believe restaurants are a
dangerous place to go eat, but that's not accurate."
  Restaurants, Hopper said, are some of the cleanest
establishments due to health department requirements and
the owners who demand extra cleaning precautions because
of the virus. Restaurant owners also adhere to the
recommendations from the Center for Disease Control which
focuses on hand washing, masks and social distancing.

                                       Bellini's

                                                                 "It's a bigger part of their restaurant sales," Hopper said.
                                                               "I anticipate some of that change (from dine-in to carryout)
                                                               might be permanent. It's a fundamental change for some
                                                               restaurants."
                                                                 Hopper said restaurant owners have been forced to adapt
                                                               their menu to accommodate carry-out and delivery services.
                                                                 "They've had to ask themselves, 'what parts of my menu

                                                                               SEPTEMBER/OCTOBER ion Oklahoma 13
travel well and would be appropriate for these customers?'                                                        Deep Deuce
 Some of them (restaurant owners) have done well with this.
 Others are still trying to figure it out. These operators who
 have dug in and said 'I want to survive' have pivoted and
 done well."
   In some instances, owners are developing or expanding
 outdoor eating spaces as a way to attract former and new
 customers.

1492

                                                                 other side of this (virus). It's having a ripple effect on
                                                                 everyone. I've never seen anything like this, not to this
                                                                 magnitude," Hopper said.
                                                                   For now, the figures are staggering. According to the
                                                                 National Restaurant Association and the U.S. Bureau of
                                                                 Labor Statistics, dining at restaurants is well below the
                                                                 national levels because sales have dropped 34% since
 Long-term plans                                                 August. Since March, restaurants nationwide have lost $165
   Hopper and the ORA lobbyists are pushing federal              billion in revenue are on track to lose $249 billion this year.
 government officials for another round of stimulus money           In Oklahoma, 40 percent of the restaurant operators
 that would aid the restaurant industry.                         contend business conditions have become worse since July,
   "Six months into the pandemic and we got eight weeks of
 help," he said. "There needs to be more."
                                                                                                             Hideaway Pizza
   However, Hopper understands a lot of money and political
 clout is tied to the presidential election.
   "We realize what's going on in Washington and around the
 rest of the country, but we need help now."
   As restaurants go, so do the communities that rely on
 sales tax revenue from restaurants and other retail outlets.
 According to the Brookings Institute, sales taxes will likely
 decline $49 million nationwide this year, $45 billion in 2021
 and $46 billion in 2022, due to lower price levels and
 changes in demand.
   "We won't know the full effect of this until we get on the

 14 ion Oklahoma SEPTEMBER/OCTOBER 2020
while 30 percent of state restaurant owners say it is unlikely
their restaurant will be in business six months from now
with the present state of the economy.
  "We need to secure bipartisan support to get additional

Louie's Lake Hefner

relief over the line," Hopper wrote to ORA members.
"Pushing to get another round of PPP is where a majority of
our efforts should be spent. We have already seen, four
times, bipartisan support for another round of PPP. We know                                                          Flip's
the political divisions in Congress now makes this a difficult
effort."
  One of the bills being followed by the ORA is the HEROES
measure introduced by House Speaker Nancy Pelosi. The bill
has a $2.2 trillion cost and creates a second round of the
Paycheck Protection Program (PPP). Restaurants must

                                                                 demonstrate 25% gross receipts loss in the first, second or
                                                                 third quarter of 2020 year-on-year.
                                                                   In addition, a separate measure known as the Blumenauer
                                                                 RESTAURANTS Act would create a new $120 billion Treasury
                                                                 Department grant program and would aid restaurants with
                                                                 lost revenue between 2019 and 2020. Any restaurant
                                                                 operating at more than 20 locations would be ineligible. n

                                                                                SEPTEMBER/OCTOBER ion Oklahoma 15
Oklahoma City Metro Area Restaurants
                       with patio dining
        Classen Curve / Western / Nichols Hills
                        District                                 Republic

                         The Hutch
                         En Croute
                           Chae
                            Flips
                   Will Rogers Lobby Bar
                         Sushi Neko
                         Musashi's
                        Upper Crust
                    Republic Gastropub
                          Café 501
                      Hideaway Pizza

                                           Waffle Champion

                                                             Tucker's

                                                                   Torchy's
                                 RedRock

16 ion Oklahoma SEPTEMBER/OCTOBER 2020
The Pump                                     En Croute

           Uptown 23rd St / Asian District   Clark Crew BBQ
                    Cheevers's Café
                       The Pump
                        Tucker's
                    Big Truck Tacos
                        La Brasa
                     Pizzeria Gusto
                      Picasso Grill
                    Frida Southwest
                         Scratch
                      Red Rooster Á

                                                           The Hutch   Sushi Neko

                                                                                    Flip's

                                                         SEPTEMBER/OCTOBER ion Oklahoma 17
O Bar                           Hefner Grill

 FRIDA Southwest                                                   The Hall's Pizza Kitchen

                                  Bedlam BBQ    Ranch Steakhouse

18 ion Oklahoma SEPTEMBER/OCTOBER 2020
Pearl's                                                                                        The Jones Assembly

          Chisholm Creek                                                                     Ludivine
             Sidecar                                 McNellie's                         Waffle Champion
              Hatch                                  Packards                            Kong's Cantina
              Chalk                                    O Bar                         The Collective Food Hall
             Fuzzy's                                Café Cuvee                           Hacienda Tacos
           Chicken Foot                             The Garage
                                           Stella Modern Italian Cuisine               Paseo District
           Midtown                         Barrios Fine Mexican Dishes                  Sauced on Paseo
            Fassler Hall                           Café Do Brazil                         Paseo Grill n
              Louie's                                  1492

           Social Capital   Picasso Café                                        OSO Paseo

                                                                           SEPTEMBER/OCTOBER ion Oklahoma 19
ART

 OVAC Hosts 12x12 Virtual Fundraiser
                           Oklahoma Art Strives Despite Pandemic

E
         ach year, the Oklahoma Visual Arts                      says OVAC's Executive Director, Krystle Brewer. "The funds go
         Coalition (OVAC) hosts the 12x12                        to support our critical grants and awards for artists as well
         Virtual Fundraiser, which features                      as support our other statewide programs. Our Grants for
         diverse art by 175 Oklahoma                             Artists program is essential for Oklahoma artists to elevate
artists across the state. Participating                          their practice, receive new educational opportunities, and
artists create a unique piece that is                            take that next step forward in their careers."
twelve-by-twelve inches, and the artwork                           Art enthusiasts should be ready to browse, bid, and buy
will be auctioned Friday, September 25th,                        artwork through the online auction that will connect art
6pm-10pm.                                                        supporters throughout the entire state. This year a third of
  This year, the auction is going virtual and the statewide      the participating artists are from outside of metro areas;
pool of artists is more comprehensive than ever.                 showing the outstanding variety and breadth of work
  "Our new digital platform will actually help us put more       created by the artists across Oklahoma.
focus on the most important part of the event—the artists,"        In addition to the artwork, a livestream video in Á

Michelle Himes-McCrory (Stillwater), Home is Where the Art Is,   Desmond Mason (Oklahoma City), Connect the Dots, mixed media
watercolor, ink, and acrylic.                                    on wood panel.

20 ion Oklahoma SEPTEMBER/OCTOBER 2020
Romy Owens (Enid), Griffin,
thread on photograph.

Ginna Dowling (Norman), Daydreamer, digital altered photo   Jason Wilson (McAlester), Close-Up
collage.

                                                                           SEPTEMBER/OCTOBER ion Oklahoma 21
partnership with The House Helps will bring
                                                                         plenty of virtual surprises. There is no fee to watch
                                                                         the livestream, but OVAC is accepting donations to
                                                                         offset the loss of revenue from ticket sales. Visit
                                                                         www.12x12okc.org to give online and register to
                                                                         bid.
                                                                           This year, visual artist and former Oklahoma City
                                                                         Thunder basketball player, Desmond Mason, and
                                                                         his wife Rebecca Mason will be serving as Honorary
                                                                         Co-chairs for the 12x12 Virtual Fundraiser.
                                                                           "We love being a part of 12x12 especially the
                                                                         exhibition. It allows us to experience the creative
                                                                         talent that our great state has to offer the world of
                                                                         art." Desmond Mason said.
                                                                           This event is sponsored in part by Allied Arts, the
                                                                         Oklahoma Arts Council, Kirkpatrick Family
                                                                         Foundation, George Kaiser Family Foundation, and
Above, Chase Kahwinhut Earles (Ada), Keewat Bit: Caddo Home II, clay.
Below, Irmgard Geul (Pauls Valley), Only If You Wonder About Tomorrow,   the Andy Warhol Foundation for Visual Arts. If you
embroidery painting.                                                     require special accommodations to participate in
Below right, Trent Lawson (Oklahoma City), The New Norm, acrylic on      the 12x12 Virtual Fundraiser, call Audrey
brown velvet.
                                                                         Kominski at (405) 879-2400, ex 2.
                                                                           The Oklahoma Visual Arts Coalition grows and
                                                                         develops Oklahoma's visual arts community
                                                                         through education, promotion, connection, and
                                                                         funding. n

22 ion Oklahoma SEPTEMBER/OCTOBER 2020
HEALTH

                 Chickasaw Nation opens
                 COVID-19 testing centers
                          FROM THE CHICKASAW NATION MEDIA RELATIONS OFFICE

T
       he Chickasaw Nation Department
       of Health has established COVID-
       19 temporary testing centers in
       the parking lots of the Chickasaw
Nation Health Clinics in Ardmore,
Tishomingo and Purcell, and the
Chickasaw Nation Medical Center on the
Ada South Campus.
  To make the testing process more efficient and quicker for
all, preregistration is recommended. By using a smartphone        Testing centers are stocked with necessary medical
or computer, preregistration can be completed online prior to   equipment to assess patients for potential infection of
the visit. Preregistration information is located at            COVID-19, without the need for them to exit their vehicles.
CovidTesting.Chickasaw.net. Once completed, patients will         "We are here to not only serve the Chickasaw people, but
receive registration confirmation through email or text          the public at large as needed," said Chickasaw Nation Chief
message.                                                        Medical Officer Dr. John Krueger. "We want to keep our

24 ion Oklahoma SEPTEMBER/OCTOBER 2020
community healthy and do our part to fight this pandemic
with a warrior mentality."
  If someone feels they are having signs and symptoms of
the virus, the Chickasaw Nation has established a COVID-19
Call Center to help assess patients over the phone. The
COVID-19 Call Center can be reached by calling (580) 272-      Criteria for COVID-19 testing:
1315.                                                          • Must be at least 18 years old or accompanied by an
  It may take up to 12 days for patients to receive the           adult
COVID-19 test results. Results are made available to           • Must have valid photo ID
patients through a confidential, online portal. If the COVID-   • Must be able to drive safely through the test site
19 test is positive, a medical provider will contact the       • No walk-ups or bicycles
patient directly to discuss the result and answer questions.   • No pets in vehicle
  For more information regarding test results, contact the     • Exhibiting COVID-19 symptoms or have been in close
Chickasaw Nation Department of Health COVID Test Result           contact with a positive COVID-19 case
Center Monday through Friday between 9 a.m. and 4 p.m. at      • If applicable, provide health insurance card and/or CDIB
(580) 272-1319.                                                   or tribal affiliation verification
  Drive-through test centers are open Monday through           • Provider orders or referral strongly preferred but not
Friday between 9 a.m. and 4 p.m.                                  required                n

                                                                              SEPTEMBER/OCTOBER ion Oklahoma 25
COMMUNITY

      Renovation, expansion work begins on
                Belle Isle Library

W
         ork is beginning on the renova-                          "I'm excited about this renovation and expansion,"
         tion and expansion of the                              said Metropolitan Library System Executive Director Julie
         Belle Isle Library in northwest                        Ballou. "The Belle Isle Library is one of our busiest libraries,
         Oklahoma City, the first major                         and a remodel has been needed for years. Adding a much
remodeling for the distinctive mid-century                      larger meeting room, children and teen spaces will be
modern building since it opened in 1963.                        especially popular with the community."
  The library, 5501 N Villa Ave., will be about 10,000 square     The library will operate from a temporary facility at 3621
feet bigger when the renovation and expansion is finished. It    Northwest Expressway from mid-August until the project's
will have more modern amenities while retaining the original    scheduled completion in early 2022. Visit metrolibary.org
elements of its unique design.                                  for hours and other details, including the latest coronavirus-
                                                                related service updates.

26 ion Oklahoma SEPTEMBER/OCTOBER 2020
ADG architectural renderings of the Belle Isle
                                                                                 Library project

About the renovation
The expansion and renovation will launch the 1960s style
library into the future. A modern structure will wrap around
the original mid-century modern exterior, preserving the
iconic look.
   Wynn Construction, the same contractor that originally
built the library nearly 60 years ago, earned the contract for
the renovation and expansion.                                    Belle Isle Library history
   "Wynn Construction is honored to be continuing the legacy       Nicknamed by some the "Millennium Falcon" or "Starship
of Belle Isle Library," said company President Rick Thompson.    Enterprise" for its resemblance to famous spaceships from
"We love working with the City and being a part of our           science fiction, work started on the Belle Isle Library in
thriving community growth. We hope the community will            December 1962. It opened in September 1963 as Oklahoma
enjoy this library for the next 57 years as much as they have    City rapidly expanded around it.
the past 57 years."                                                It shares its name with the former dairy farm and
   An additional 10,000 square feet of space in the expanded     amusement park developed by Anton Classen once located
library will make room for a much larger meeting area, study     nearby. There were four other libraries in the system at the
rooms, children's programming space, a dedicated area for        time. Voters approved the funds for its construction in 1961.
teenagers and a studio "makerspace."                               Architect Jack Mills faced challenges designing it to work
   The new library will also have new furniture, new             with a steep slope and deep ravine on the irregular 2.5-acre
computers and more parking.                                      site. The circular form reduced the amount of necessary
   Bright colors, floor-to-ceiling windows in some spaces and     earthwork and made it possible to build a small park nearby.
modern materials will make use of natural light freshen the        The rounded exterior, pleated roof and thick ceilings of the
library's look and feel.                                         original design help deflect noise from the Northwest
   The $5.5 million project is funded by the bond                Expressway. n
package included in the Better Streets, Safer City program.

                                                                                 SEPTEMBER/OCTOBER ion Oklahoma 27
COMMUNITY

       Inasmuch Foundation commits $2.5 million
             to Crystal Bridge Conservatory

I
    nasmuch Foundation has committed                          and completed in 2018, made possible by a major gift from
    $2.5 million to the second phase of a                     Devon Energy. Phase one also included renovation of lower-
    capital campaign to renovate the                          level classroom space for use by John Rex Middle School and
    Crystal Bridge Conservatory at Myriad                     a new horticulture classroom, funded by Inasmuch
Botanical Gardens.                                            Foundation.
  This phase features a complete renovation of the interior     Since its opening in 1988, the Crystal Bridge Conservatory
conservatory spaces to enhance visitor engagement with a      has remained largely unchanged. As the centerpiece of the
more diverse plant collection, interactive educational        Gardens, it is home to thousands of tropical and desert
exhibits, improved ADA accessibility, and a museum-quality    plants within 13,000 square feet, divided into two distinct
gift shop.                                                    climates: wet and dry. To see the history timeline visit here.
  The Visitor Center lobby of the Crystal Bridge was            The forthcoming renovation will update aging infra-
renovated as part of the first phase of the capital campaign   structure, allow for a more diverse plant collection with both

28 ion Oklahoma SEPTEMBER/OCTOBER 2020
permanent and rotating exhibits, as well as new and       The Crystal Bridge Tropical Conservatory

                                                                                                                    CRYSTAL BRIDGE FACTS
enhanced water elements, circulation paths and            opened to the public in 1988.
sitting areas. A terrace feature will overlook the        Dimensions
conservatory and add much-needed educational                • 13,000 square feet
programming and venue space. Improved accessibility,        • 224 feet long
including an elevator, will enable people of all ages       • 70 feet wide
and physical abilities to fully enjoy the space.            • 3,028 double layer translucent panels
  "The Crystal Bridge at Myriad Botanical Gardens is
                                                          Two Climate Zones
such a recognizable structure in downtown Oklahoma
                                                              • Tropical Wet Zone
City," said Bob Ross, chairman and CEO of Inasmuch
                                                              • Tropical Dry Zone
Foundation. "Staff at the Gardens continually strive to
                                                          Total Number of Plants
create wonderful spaces and learning opportunities for
                                                              • More than 1,000
Oklahoma City. When I learned of plans for
                                                          Number of Plant Varieties
reimagining the tropical plant conservatory to create a
                                                              • 650
superb visitor experience, I knew Inasmuch Foundation
                                                          Annual Number of Visitors
would want to support this initiative. The second
                                                              • 70,000 to 90,000
phase of the Crystal Bridge renovation capitalizes on
                                                          Funders to Date
the momentum of current downtown development."              • Inasmuch Foundation
  Maureen Heffernan, CEO of Myriad Gardens                  • *City of Oklahoma City
Foundation and Scissortail Park Foundation, said she
                                                            • Gaylord Foundation
appreciates the visionary leadership demonstrated by
                                                            • Kirkpatrick Family Fund
the Inasmuch Foundation and its major giving
                                                            • The Meinders Foundation
support.
  "This gift enables Myriad Botanical Gardens to          *Myriad Gardens Foundation is the 501(c)(3) nonprofit
                                                          organization that manages all operations of the Gardens. The
significantly improve our Conservatory experience so it
                                                          Foundation also raises funds for operational and capital project
is as transformational as the outdoor renovation was      support for Myriad Botanical Gardens under a private/public
that was completed in 2011. An updated and more           partnership with the City of Oklahoma City.
engaging Conservatory will help attract visitors from     Design Team
all of the major downtown development near the               • Murase and Associates – Landscape Architects
Gardens including Scissortail Park and the Convention       • ADG – Architects
Center and Omni Hotel. This investment will further         • Charles Sparks + Company – Retail Designer and Planner
strengthen the Gardens' standing as one of the              • Gecko Group – Education, Exhibit and Interpretative
premier cultural attractions in Oklahoma City."               Consultants
  Adds Jim Tolbert, Chair Emeritus of Myriad Gardens        • Lingo Construction – Construction Manager
Foundation, "The interior of the Crystal Bridge has not
                                                          Timeline
been renewed since its opening. This visionary gift         • The Crystal Bridge Conservatory will close for renovation in
from Inasmuch Foundation will allow a vast                     spring 2021
enhancement of both its educational and visitor             • A grand re-opening will take place in spring/summer 2022
experience." n
BUSINESS

      Innovative
   FLIX Brewhouse
opens in Oklahoma City

F
          lix Brewhouse (Flix), the world's only
          first-run movie theater, eatery and
          microbrewery, opened its first location in
          Oklahoma City earlier this month.
  Flix premiered Christopher Nolan's newest blockbuster, "Tenet,"
while offering several promotions to guests throughout the month of
September, including $1 popcorn, $1 sodas and $3 Flix beers.
  "After postponing our opening date due to the COVID-19 outbreak,
our excitement has only continued to build," Flix General Manager
Nick Toros said. "We look forward to opening our doors and bringing a
new experience to the Oklahoma City metro.
  Flix auditoriums feature state-of-the-art digital projection and
sound, comfortable stadium seating, parabolic screens, server call
systems that allow guests to order silently and reserved seating to
limit lines.
  The food menu is complete with big flavors such as hand-tossed
pizzas, tasty burgers and irresistible wings in addition to other
tempting and made-fresh fare — baked, grilled and crafted in-
house. The in-theater table service seating will hold approximately
950 guests, and the lobby/bar includes additional seating for 75 to
100 guests, although capacity will be restricted to enforce
appropriate social distancing.
  "We're changing the game for movie theaters and moviegoers
across the country," Toros continued. "No longer are guests coming to
just sit down and watch a movie — they're coming to encounter an

30 ion Oklahoma MARCH/APRIL 2020
SEPTEMBER/OCTOBER ion Oklahoma 31
Above, the FLIX Brewhouse lobby. Below, the brewing tanks.

32 ion Oklahoma SEPTEMBER/OCTOBER 2020
elevated experience that will keep them returning for more."
   This enhanced theater is not only serving biggest blockbuster
 movies and delicious food but also its own Flix craft beers and
 more than 11 taps of the best regional and local craft beer
 favorites including Angry Scotsman, Anthem, Coop Ale Works, Elk
 Valley, Iron Monk, Lively, Prairie Artisan, Roughtail, Skydance,
 Stonecloud and Vanessa House.
   "We are eager to offer various beer-forward events including
 beer dinners and specialty pairing events in addition to our
 monthly FanFest celebrations," Toros said.
   The original Flix Brewhouse location was launched in July 2011
 in Round Rock, Texas, a suburb city of Austin. The concept was
 designed from the inside out to deliver on consumer demand for
 experiential entertainment, redefining moviegoing by pairing a
 premium viewing and dining experience with one-of-a-kind
 brewed-on-premises craft beer offerings. Since then, Flix has
 quickly become known as America's Cinema Brewery, opening
 nine additional locations with Oklahoma being the tenth.
   In light of the coronavirus pandemic, Flix has also invested in
 an indoor air quality system to improve staff and guests'
 experience. Specifically, this system is built with Plasma Air
 bipolar ionization technology, which proactively treats the air in
 an occupied space. Upon entry, masks will be required by guests
                                                                    Á

Right, there are a lot of choices on the menu, including Loaded Fries, a
Bacon Bleu Burger, fried pickles and pizza; not to mention the craft beer.
Below, the brewer hydrometer

                                                                             SEPTEMBER/OCTOBER ion Oklahoma 33
Above, patrons can enjoy a Dine-In-Lobby Below, a view of the theater seating

34 ion Oklahoma SEPTEMBER/OCTOBER 2020
but can be taken off while seated if eating or inside
the theater or at a table in the Pub. Guests that are not
consuming food or drinks should wear their masks when in
their auditoriums.
  "We want to ensure we're creating a safe environment
for our guests and our soon-to-be staff," Toros continued.
"We look forward to opening our doors and welcoming the
Oklahoma City community to its new favorite movie
theater."
  Flix is currently accepting job applications for several
positions, including, but not limited to, servers, brewers,
cooks, box office attendees and managerial positions.
Interested applicants are welcome to apply online
at https://www.flixbrewhouse.com/employment or walk
into Flix Brewhouse located at 8590 Broadway Extension,       Clockwise from the top:
Oklahoma City, OK 73114 and interview on the spot. n          A burger meal in the theater; making selections at the kiosks; an
                                                              order pad available in theater.

                                                                              SEPTEMBER/OCTOBER ion Oklahoma 35
Views of the theaters at FLIX Brewhouse

36 ion Oklahoma SEPTEMBER/OCTOBER 2020
PEOPLE

                Meet Abby Broyles …
                      she's in the race
                                                 BY LINDA MILLER

A           bby Broyles has never lacked
            determination.

  She graduated from Bethany High School, earned a college
degree in 2 ½ years and then jumpstarted her career as a
journalist at age 20. As an award-winning investigative
journalist spending most of her career at KFOR in Oklahoma
City, she exposed political corruption and a sexual
harassment scandal at the State Capitol.                                                                Abby Broyles

  Her voice became a voice for Oklahomans. Always wanting
to do more and work harder for those in the state, she put   journalist and more recently a lawyer that
herself through law school while working as a journalist.    influenced your decision to run for the United
Now she's the Democratic challenger against incumbent        States Senate?
U.S. Senator Jim Inhofe.                                     I DECIDED TO RUN for the U.S. Senate the day I reported
                                                             on Sen. Inhofe's visit to Tinker Air Force Base. He visited
What first triggered your interest in politics?              after receiving calls for months from families whose
 AS A KID, I spent a lot of my time in two places: Sunday    homes were filled with mold and asbestos. I watched as
 school and my family home watching the news with my         he told them if military housing had been that nice when
 family. In Sunday school, we were taught that being a       he was there, he might have stayed longer. That's when I
 good Christian means loving your                            asked myself, "How much longer can we put up with
   neighbors. Every night after dinner, our family would     this?" and got off the sidelines into the race.
 gather around the TV and watch the evening news. When          Growing up, my mom taught journalism at Southern
 my family talked about what was going on in politics, we    Nazarene University, and she taught me that a journalist's
 didn't talk about Democrats or Republicans. We talked       job was to provide the public with unbiased information.
 about service: what our leaders were doing to help          Each of us makes tough decisions at the ballot box. To
 Oklahomans and, as citizens, what we could do to serve      make informed decisions, we needed folks dedicated to
 our neighbors.                                              reporting the truth. I went to law school while working full
                                                             time as a reporter because I wanted to be a stronger voice
Was there anything about your experience as a                for Oklahoma in both the courtroom and newsroom.

38 ion Oklahoma SEPTEMBER/OCTOBER 2020
If elected, how do you think those careers will                    Have other politicians shared with you what to
  benefit you?                                                      expect in Washington?
   I'VE SPENT MY CAREER reporting the truth and studying            SEN. ELIZABETH WARREN CALLED ME the day after the
   the law — not answering to any political party. This has         primary, and she's very supportive. I've been influenced by
   prepared me to be an independent voice for all                   her work ethic and her ability to relate to anyone. I plan to
   Oklahomans in the Senate. Earlier this summer, Sen.              take my Oklahoma values to Washington like she did.
   Inhofe was asked if he was open to working across the
   aisle on the next stimulus package — and he refused.            Have this year's recent events – protests,
   Earlier this week, he said that Democrats want COVID-19          demands to defund police departments, surge
   to get worse. I've been listening to Oklahomans my entire        in gun violence, COVID-19 – made you
   career — and I've not met a single one – Democrat or             reexamine your decision to enter politics?
   Republican – who is cheering on this pandemic. While             NO, NOT AT ALL. All of these confirm what I thought the
   he's wasting time playing the blame game, Oklahomans             day I decided to run: we need new leadership who
   and their loved ones are dying.                                  understands the issues we are facing today and will make
      Never having held political office, what do you hope to        decisions for this generation and generations to come.
   offer that's different from the status quo?
      If the last few months have taught us anything, it's that    If you do go to Washington, what will you miss
   we can't afford to have leaders who aren't up for the job.        most in Oklahoma?
   Sen. Inhofe has been in politics for over half a century,          WELL, I PLAN TO BE BACK IN OKLAHOMA regularly
   and his decades in D.C. have left him out-of-touch with            listening to what's going on here at home because the
   Oklahoma values. I've not spent my career trying to climb          last thing we need is another D.C. politician. I will miss
   up the political ladder. I've spent it listening to folks and      being able to join my mom and dad for last-minute
   giving them a voice.                                               dinners and the friendly people in Oklahoma who always
                                                                      make me feel at home.        n

                                                                                   SEPTEMBER/OCTOBER ion Oklahoma 39
FASHION

                            Taking a peek
                                            at fall fashion
                                                  BY LINDA MILLER

Let's look ahead to fall fashion.                              Rose through one-on-one appointments and trunk shows.
Blink and it'll be time to reach for long                      She also coaches stylists and is part of the product develop-
sleeve dresses, leather skirts and autumnal                    ment group.
colors and prints.                                               Who better to give us a sneak peek at fall fashion and Lela
  Cindi Shelby, a fashion icon in Oklahoma City, now           Rose?
represents and sells the Lela Rose Collection and Pearl Lela     "With our current situation, fashion is offering a myriad of

Two floral dresses from Lela Rose.

40 ion Oklahoma SEPTEMBER/OCTOBER 2020
Some of the fall fashion offerings from Lela Rose, available from Cindi Shelby, cshelby@pearl.nyc

                                                                               stunning colors to brighten our days," Shelby said.
                                                                               "Some prominent colors are riffs on Pantone's
                                                                               2020 color of the year, Classic Blue, with shades
                                                                               from sky blue to cerulean. Also, jewel tones
                                                                               emerald and deep ruby are making a statement."
                                                                                 No worries, though, if you're more into the
                                                                               neutral tones and mixing all shades of camel,
                                                                               sand and buff for a monochromatic look that's
                                                                               forever sophisticated and always chic, she said.
                                                                                 Expect to see a nod to 1970s with maxi dresses
                                                                               and coats, bell bottoms, ponchos and slouchy
                                                                               boots. Dark florals look fresh again, she said,
                                                                               along with anything embroidered from sweatshirts
Emerald green dress from Lela Rose.                                            to coats.

                                                                                     SEPTEMBER/OCTOBER ion Oklahoma 41
Brocade metallic gown from Lela Rose.

                         "Also, there's a revisit to full-on equestrian looks and
                       anything leather, real or faux," Shelby said.
                         Designers are offering gorgeous fabrics that feel
                       incredible to the skin such as sumptuous silk brocades,
                       luxe leathers and softest cashmeres, too.
                         Cozy separates make perfect sense for at home, small
                       gatherings or Zoom meetings. And remember, she said,
                       "Fashion is not cancelled." n

42 ion Oklahoma SEPTEMBER/OCTOBER 2020
BUSINESS

        Better ethics, better business
                             Kitt Letcher, president / CEO
                     Better Business Bureau of Central Oklahoma
                                             BY GARLAND C MCWATTERS

K
         itt Letcher, president and chief
         executive officer of the Better
         Business Bureau of Central, says
         her purpose is to bring her truest
self to work every day in hopes she will
model the value of transparency, which is
one of the eight standards of trust upon
which the BBB operates.
  A cornerstone of her beliefs is that better business ethics
create a better business and more loyal customers. Kitt
explains the BBB works with businesses to help them             Kitt Letcher
improve their overall business practices. They make sure
their member businesses have the proper business licenses,      Giving important feedback
structure and insurance to operate effectively and                Letcher says one way they help local business owners is to
appropriately according to a set of standards.                  make them aware when their staff might not be operating
  Kitt laughingly says that it's not their job to beat up on    according to the practices the owner expects. The reason is
businesses or threaten them. Instead, they focus on helping     the owner might be several levels away from the front line
business become better by elevating their practices and         operations.
helping them find the resources they need to improve their         "When complaints come in, it can really be eye-opening
service and business methods.                                   for them that this is happening." The BBB staff approach
  Operating ethically is an underlying value.                   owners or senior managers about a pattern they see and try
  "Doing the right thing versus doing the legal thing can be    to be a problem solving resource for the owner.
two very different perspectives. We really try to model the       Kitt emphasized how important it is to have clear
right way," Letcher said.                                       principles for the way staff conduct themselves internally,
                                                                the BBB included.

44 ion Oklahoma SEPTEMBER/OCTOBER 2020
Kitt Letcher with the Oklahoman in studio.

  One everyday function of the BBB is listening to customers      help a business become better. Instead of removing the
and helping them resolve any issues they have with a local        complaint, the BBB's policy is to explain how those
business. But they also help businesses take those issues         complaints were resolved.
and learn how they can improve their service and products.
  "(Customers) get to see how you deal with complaints,"          We buy solutions to
Kitt says.                                                        problems and good feelings
  The BBB opens up lines of communication so customers               Customers return to those businesses that make them feel
and businesses can get to a resolution. The process               like they're going above and beyond.
happens behind the scenes with professional dispute                  "They make your experience one where you feel validated
resolution staff and doesn't play out on the internet or social   and that you are appreciated and trusted, and that you are a
media.                                                            customer, or a business, or vendor, they want to work with.
  The BBB does not take down complaints, even after they          They value you as much as you value them," she said.
are resolved. Letcher explains that even complaints can              A deep sense of ethics and trust make a difference. Even

                                                                                 SEPTEMBER/OCTOBER ion Oklahoma 45
Kitt holding three B balloons           Kitt Letcher speaking at OVF

if a business is following all the laws, a customer still might   was. I've been very fortunate in finding my passion, and for
not feel like it's someone they want to do business with. It      me that's being able to make my community a better place."
can be something as simple as the way they talk to people
on the phone or having a clear return policy.                     BBB of Central Oklahoma: 8 Standards of Trust
   If a business is to make exceptional responsiveness              1. Build trust
possible, employees must know they are empowered to make            2. Advertise honestly
decisions on their own that help solve the customer's               3. Tell the truth at all times
problems.                                                           4. Be transparent
   "If you have created a workplace where people are so             5. Honor your promises
micromanaged and can't do that level of decision making on          6. Be responsive
their own, you've always got a problem," Kitt warned.               7. Safeguard privacy
   Letcher has been with the BBB of Central Oklahoma since          8. Embody integrity
2013. During that time the staff has grown from three to 21.        You can hear the complete interview with Garland
She also answers to a local board of directors who help set       McWatters on the Spirit of Leading podcast at
the direction for the services and practices of the bureau.       https://www.inpoweredtolead.com/073-better-ethics-
   Kitt says that as she grew up she never had a plan of          better-business-kitt-letcher-better-business-bureau-of-
what she wanted to be.                                            central-oklaoma/ n
   "I just knew that I wanted to make a difference wherever I

46 ion Oklahoma SEPTEMBER/OCTOBER 2020
PEOPLE

 ALL DREAMS MATTER
                                                    BY PAT CARR

W       e rise by lifting others, so let us celebrate and
        cherish everyday life and those around us. Either
        everyone is important or no one is. Your life and
your dreams matter, in fact, ALL DREAMS MATTER.

   TODAY I HONOR retired General Rita Aragon – a woman with an absolute sense
of mission. Thank you for the many years of service to our country.

                                           TODAY I HONOR world changer Dr. Terry Neese, an example of integrity and
                                        leadership. She received the highest honor Northwood University Board of
                                        Trustees vests to individuals, an Honorary Doctorate Degree for her years of
                                        successful business ownership & her
                                        empowerment program for individuals through
                                        education & mentoring. BRAVO Dr. Neese!

                                           TODAY I HONOR Saundra Naifeh. If Einstein
                                        looked for an equation of explosive human
                    energy, he would find it in her DNA! and, she is highly entertaining,
                    successful and fun. Woohoo! It's fun to be you.

                      TODAY I HONOR a man of distinction, George Tomek Sr., father of
                   legendary news anchor George Tomek Jr. Did he know he was grooming a
                   son who would become an award winning news anchor, Navy veteran and
                   rub shoulders with the likes of Charlton Heston? I bet he did. I bet he
                   passed on his best parental
                   guidance, which molded a child into
                   an uncommon man. I salute you
                   both and thank you for your many
                   contributions to our country.

48 ion Oklahoma SEPTEMBER/OCTOBER 2020
TODAY I HONOR Marla Hill, a woman I admire and respect who came out of
pain and darkness and into the light. she spreads that light with passion and
fierce love because "she remembered who she was and the game changed."

                                Today I honor a woman that amazes me, Mary
                             Blankenship Pointer. "We live in a universe
                             that responds to what we believe." She believed
                             she could and so she did." Mary is a magnet for
                             miracles. Thank you for your tireless leadership
                             at home and around the world!

   Today I honor Brian Maughan, Oklahoma County Commissioner and consummate
public servant. "He understands great things never come from comfort zones and
doesn't adapt to the energy around him. He changes the energy of a room with his
integrity, warmth and influence."

                                TODAY I HONOR Mo Anderson, self-made by grit
                             and grace. an american icon and example of
                             integrity. "because she always knew who she was,
                             she changed the game for others." bravo mo!

           TODAY I HONOR Chad Brodrick, Ministries Director for Oklahoma
        District Council of the Assemblies of God churches. A man who knows what
        he brings to the table and is not afraid to eat alone. why? He knows not all
        storms come to disrupt your life, some come to clear your path.

                                       TODAY I HONOR Patricia Wilson, my first teem mentee, and a
                                    light unto the world. All the forces of darkness could not dim her
                                    spirit. She emerged with fierce determination to change her life
                                    and the world around her. "She remembered who she was, and the
                                    game changed."

                                                                          SEPTEMBER/OCTOBER ion Oklahoma 49
TODAY, on his birthday, I celebrate the honorable Judge Stephen Haynes, a servant
                         leader of integrity for over 40 years. "His parents worked too hard for him not to be great,
                         and when he remembered who he was, the game changed."

                            TODAY I HONOR Pastor Jim Mcnabb. Jim is a
                         master of strategy in fulfilling his mandate to "take the
                         gospel into all the earth" as well as meeting the needs
                         of our community. He preached his first sermon at the
                         age of ten! The bridge ag church in mustang is
                         growing under his leadership and people's lives are
                         changed. I attend the third service at 10:45 and will
                         save a seat for you! West of Czech Hall Rd on Hwy 152.

                                 Today I honor Rebekah Williams, Supervisor/Advocate for long-
                              term care residents and mighty prayer warrior. "She remembered who
                              she was and the game changed."

                              Salute! Today I honor Janet Elaine Smith, City
                           manager of Blackwell, OK. a woman who is utterly
                           fearless and focused on doing what is right regardless
                           of personal peril! Woohoo! "She remembered who she
                           was and the game changed."

                             TODAY I HONOR Cathy Costello, a woman changing the world by her
                          example of courage and perseverance in the face of heartbreaking
                          tragedies. "She remembered who she was and
                          the game changed."

                             TODAY I HONOR Barbara Nelson, a wife,
                          mother, grandmother and friend. An amazing
                          lady of faith, prayer, determination and grace.
                          "She remembered who she was and the game
                          changed."

50 ion Oklahoma SEPTEMBER/OCTOBER 2020
TODAY I HONOR Sam Anderson, a woman of many skills to include graphic
                                        design, cartographer, author, and more. Sam is active in Toastmasters and
                                        supports numerous community projects. Sam is warm, personable and a role model
                                        for success. Bravo, Sam!

                                            I AM PROUD to honor Reah Holland, a
                                         woman who never stopped being a good person
                                         because of bad people. she visualized her
                       higher self and started showing up as her. she's gonna forever
                       say "I got this even with tears in her eyes." I love you, Reah.

                                            TODAY I HONOR Joyce Clark, CEO of "Achievis Senior Living". A self-made
                                         success story, changing the world by her example of leadership, compassion,
                                         integrity and success!

   TODAY I HONOR Garvin Isaacs, fellow student from
Apache, OK. voted "most likely to..." (you name it, he
did it...) artist, photographer, author, attorney, and
more! Plus, he is still full force making a positive
difference in our world. I salute you, Gybo!

                                               TODAY I HONOR my friend Linda Haneborg, a successful dynamo who
                                            knows how to turn pain into power. She knows if plan "a" doesn't work, the
                                            alphabet has 25 more letters.
                                            I salute you, Linda, you are an
                                            example of strength, integrity and
                                            leadership to many.

     TODAY I HONOR Pastor Ken Isom, a remarkable man of faith leading mens'
  prison ministry at the Bridge AG Church in Mustang for over quarter century.
  Thank you for your dedicated and compassionate service. We salute you!

                                                                             SEPTEMBER/OCTOBER ion Oklahoma 51
2020 SOONERS
                FOOTBALL SCHEDULE

      DATE              OPPONENT          LOCATION

Oct 10, 2020   Texas               Cotton Bowl

Oct 24, 2020   @ TCU               Amon G. Carter Stadium

Oct 31, 2020   @ Texas Tech        Jones AT&T Stadium

                                   Gaylord Family-Oklahoma
Nov 7, 2020    Kansas
                                   Memorial Stadium
                                   Gaylord Family-Oklahoma
Nov 21, 2020   Oklahoma State
                                   Memorial Stadium
                                   Mountaineer Field at
Nov 28, 2020   @ West Virginia
                                   Milan Puskar Stadium
                                   Gaylord Family-Oklahoma
Dec 5, 2020    Baylor
                                   Memorial Stadium
2020 COWBOYS
FOOTBALL SCHEDULE

      DATE               OPPONENT                    LOCATION

Sat, Oct 3     Big 12 at Kansas           Lawrence, KS

Sat, Oct 17    Big 12 at Baylor           Waco, TX

Sat, Oct 24    Big 12 Iowa State          Stillwater, OK Boone Pickens Stadium

Sat, Oct 31    Big 12 Texas               Stillwater, OK Boone Pickens Stadium

Sat, Nov 7     Big 12 at Kansas State     Manhattan, KS

Sat, Nov 21    Big 12 at Oklahoma         Norman, OK

TSat, Nov 28   Big 12 Texas Tech          Stillwater, OK Boone Pickens Stadium

Sat, Dec 5     Big 12 at TCU              Fort Worth, TX

Sat, Dec 12    Big 12 Championship Game   Arlington, TX
TULSA GOLDEN HURRICANE
2020 FOOTBALL SCHEDULE
        DATE                       OPPONENT                 LOCATION
                                                    Boone Pickens Stadium,
Sat, Sep. 19             Oklahoma State Cowboys
                                                    Stillwater, OK
                                                    Centennial Bank Stadium,
Sat, Sep. 26 Postponed    Arkansas State
                                                    Jonesboro, AR
                                                    Bounce House,
Sat Oct. 3               at UCF Knights
                                                    Orlando, FL
                                                    H.A. Chapman Stadium,
Sat, Oct. 17             Cincinnati Bearcats (HC)
                                                    Tulsa, OK
                                                    Raymond James Stadium,
Friday, Oct. 23          at USF Bulls
                                                    Tampa, FL
                                                    H.A. Chapman Stadium,
Friday, Oct. 30          East Carolina Pirates
                                                    Tulsa, OK
                                                    Navy-Marine Corps Mem.
Sat, Nov. 7              at Navy Midshipmen
                                                    Stadium, Annapolis, MD
                                                    H.A. Chapman Stadium,
Sat, Nov. 14             SMU Mustangs
                                                    Tulsa, OK
                                                    H.A. Chapman Stadium,
Sat, Nov. 21             Tulane Green Wave
                                                    Tulsa, OK
                                                    TDECU Stadium,
Sat, Nov. 28             at Houston Cougars
                                                    Houston, TX

Sat, Dec. 5              American Championship      Site and City TBD
UCO BRONCHOS
2020 FOOTBALL SCHEDULE
        DATE           TIME        OPPONENT               LOCATION

Sept 12, 2020 (Sat)    7 p.m.    Central Missouri      EDMOND
                                                       Wantland Stadium

Sept 19, 2020 (Sat)    6 p.m.    Missouri Western      St. Joseph, Mo.

Sept 26, 2020 (Sat)    2 p.m.    Missouri Southern     Joplin, Mo.

Oct 3, 2020 (Sat)

                      S US P
                       2 p.m.
                             E NDE D
                                 Emporia State         EDMOND
                                                       Wantland Stadium

                                                       Jefferson City, Mo. 1, 2021
                                                            OUGH JAN.
Oct 10, 2020 (Sat)     2 p.m.    Lincoln
                                                M P           HR
                                                    ETITION TEDMOND
                                          T S CO
                S USPE N      FALL S Northwest Missouri ITED SPRING SEASON.
                         DE2Dp.m.     PO R
             A                                         IM Wantland Stadium
 *THE M   IA                            IBILITY OF A L
Oct 17, 2020 (Sat)
                           G T H E POS S
         ND IS
Oct 24,A2020
                EXPLORIN 2 p.m.
             (Sat)                    Nebraska-Kearney       Kearney, Neb.

Oct 31, 2020 (Sat)     2 p.m.    Fort Hays State       EDMOND
                                                       Wantland Stadium

Nov 7, 2020 (Sat)      1 p.m.    Washburn              Topeka, Kan.

Nov 14, 2020 (Sat)     2 p.m.    Northeastern State    EDMOND
                                                       Wantland Stadium
DESIGN

KITCHEN CONTEXT

                        " Our kitchens are thoughtfully
                       designed to embrace your home's
                     unique architecture, express your
                  personality and enhance your lifestyle."
                                         — Jo Meacham
56 ion Oklahoma SEPTEMBER/OCTOBER 2020
Rebuilds should include homeowner's personality, tastes
                                                     BY JO MEACHAM

C
           ontext is the beginning of all design. Each                            Most homeowners want to know if the new
           house, neighborhood and city is unique with                            design can be relevant now and remain so
           distinctive architecture and culture. A kitchen                        until the house sells. Using context as a
           becomes a part of this uniqueness.                                     beginning for the design is the only way the
  While great ideas may come from collected photos from the internet,             new kitchen or bath will stand the test of
context starts as you drive down the street toward your home. The style of        time. Homeowners and designer should be
the architecture, the details and the materials, and the scale of the homes       detectives and search for architectural
are layers of context that surround your kitchen. The context of your project     details, materials and colors that are in
should be the driving force behind the design. If the kitchen "fits" like it was   place. Using these clues, a great design
built as part of the original home, your design is a success                      can reach the perfect conclusion.
While the bones of the design should be true to the home,
the homeowner should always use new projects to express
themselves. Personality can be expressed in the colors
                                                                     "considering
                                                                       Always design a thing by
                                                                                  it in its next
selected, the furniture and materials included, and the
items displayed. Magazine kitchens may look perfect, but            larger context – a chair in a
remember it is only a photo shoot!
                                                                     room, a room in a house, a
   Family photos, cherished bowls, and children's drawings
can all find a place in the kitchen. Artwork can offer a             house in an environment, an
punch of color that you could never select for cabinet colors           environment in a city
or countertops. Since the American family spends so much
time in the kitchen, it should definitely include favorite
                                                                               plan."
items.                                                                                           — Eliel Saarinen
   Function is always a priority with kitchen designers. Has
your family increased in size or are your empty nesters? Do      designed just for your family? These and many other
you need bar stools for your kids or your grandchildren? Do      questions should be answered when you are beginning your
you like to cook, or just love to drink your coffee in a space   design.

58 ion Oklahoma SEPTEMBER/OCTOBER 2020
Great design can often be the result of limitations. The

 "  Be faithful to your own
taste, because nothing you
                                   challenge of a great kitchen or bath design is to begin
                                   with context, allow for expression and ensure that the new
                                   kitchen functions perfectly.
                                     Jo Meacham recently celebrated 20 years as the owner of
 really like is ever out of        Urban Kitchens, a design/build company specializing in
           style."                 kitchens and baths. n
                 — Billy Baldwin

                                                SEPTEMBER/OCTOBER ion Oklahoma 59
BUSINESS

       First Liberty Bank to Host Community
             Shred Events October 16th
First Liberty Bank will be hosting a                          sensitive but out of date documents like old tax returns,
Community Shred Event on Friday,                              bank and credit card statements, medical records, and other
October 16th at 9601 N. May Avenue in                         documents with personal information is one way to help
Oklahoma City. The free event will take                       protect your identity.
place from 9:00 a.m. to 12:00 p.m. in                           Our staff will be wearing masks and practicing social
the bank's parking lot. Absolute Data                         distancing, but you don't even need to get out of your car!
Shredding will be providing mobile                            Just pull up and pop your trunk – we'll take care of the rest.
shredding units to destroy all personal                         Please tell your friends - all are welcome! There is a limit
and confidential documents.                                   of 10 boxes per visit. Questions? Call us at 405-608-4500.
  Shredding your personal documents is one way to help          Two locations are participating:
protect yourself from identity theft, which is one of the     9601 N. May Avenue in Oklahoma City (405.608.4500) and
fastest-growing forms of consumer fraud. Properly disposing   3500 24th Avenue NW in Norman (405.561.0300). n

60 ion Oklahoma SEPTEMBER/OCTOBER 2020
MUSIC

   OCCC VISUAL & PERFORMING ARTS CENTER
     ANNOUNCES VIRTUAL CONCERT SERIES
      Intimate season to be streamed online and performed live
                     in front of limited audience

                    September 29, October 13, October 27,
                  November 10, November 24 and December 8

62 ion Oklahoma SEPTEMBER/OCTOBER 2020
September 29, October 13, October 27,
                                            November 10, November 24 and December 8

OKLAHOMA CITY COMMUNITY COLLEGE persons. To be a part of this VIP group,
kicked off its Virtual Concert Series Sept. visit tickets.occc.edu. VIP tickets go on sale October 6, at 8
29 with renowned fiddler and Oklahoma       a.m. (first-come, first-served).
City University graduate Kyle Dillingham.     To create an intimate concert environment for those who
  The series will have five more                                                               are comfortable, OCCC will sell
hour-long intimate performances                                                               in-person tickets for up to 20
with a limited number of in-                                                                  purchasers for each concert,
person patrons. In addition,                                                                  allowing patrons to safely
people can purchase tickets to                                                                distance and have a unique
stream the events live from their                                                             experience. There will be no limit
homes.                                                                                        to streaming ticket sales, and a
  "COVID-19 has forced all                                                                    raffle will offer streaming
concert venues to search for new                                                              patrons a chance to win in-
ways to engage with our                                                                       person tickets. Specially-
patrons," said Lemuel                                                                         designed posters and prints, as
Bardeguez, Director of Cultural                                                               well as unique behind-the-
Program for OCCC. "OKC has                                                                    scenes and digital-only content
built a reputation for exceptional visual and performing arts,   will be available for patrons, too.
and this new Virtual Concert Series helps OCCC and our             "In a year of lost seasons, we have found ours," said
community stay connected with the arts, even while we have       Bardeguez. "Let's make it special."
to be apart."                                                      Other shows will take place on October 27, November 10,
  The second Virtual Concert Series performer will be guitar     November 24 and December 8. The performances are held at
virtuoso Edgar Cruz, who graduated from Northwest Classen        OCCC's Visual and Performing Arts Center, a performance
High School in Oklahoma City. Cruz has headlined at the          hall that ordinarily houses more than 1,000 patrons for world-
prestigious Chet Atkins Guitar Festival for more than 25         class concerts, plays, musicals and touring experiences.
years, and has toured North America, Europe, and South             Those attending in-person will be allowed to participate in
America for more than 40 years. With an incredibly versatile     a discussion and question/answer period with the artists.
repertoire that spans classic, rock, pop and Latin hits, Cruz
puts on a mesmerizing show that will bring the audience to       New normal
laughter, tears and dancing.                                       Because of the COVID-19 virus, virtual concerts are
  This concert will be performed in front of a socially-         becoming the new normal for much of the entertainment
distanced, "live studio audience." Seating is limited to 20      industry. Plus, it couldn't come at a better time since

                                                                                 SEPTEMBER/OCTOBER ion Oklahoma 63