List of Lawyers in Lisbon & Porto, Portugal
Page content transcription
If your browser does not render page correctly, please read the page content below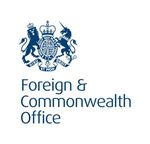 List of Lawyers in Lisbon & Porto, Portugal

                                             Prepared by British Consular Services, Portugal

                                                                              www.gov.uk
The following list of lawyers has been prepared by the British Consular Services Portugal for the convenience of British Nationals who may require legal advice and
assistance in Portugal. It is provided on the understanding that we (the Consular Service) do not assume or undertake any legal responsibility, to you, or those
affected, if you choose to take it into account when instructing a local lawyer.

Further and alternatively, we cannot accept any liability to any person or company for any financial loss or damage arising from the use of this information or from any
failure to give information.

Our aim is to provide our customers with as much relevant information to enable them to make better informed decisions but our lists are not recommendations and
should not be treated as such.
List of Lawyers in Lisbon Area
Update: 11 January 2018

List in Alphabetical Order

ABREU & MARQUES & ASSOCIADOS                                        ALLISLAW ADVOGADOS
SOCIEDADE DE ADVOGADOS
                                                                    Dr Joaquim Morgado Vences and Justin Ryan
Rua Filipe Folque, 2-4˚
1069-121 Lisboa                                                     Rua do Crucifixo, 68-2º
                                                                    1100-184 Lisboa
Tel.: +351 213 307 100
                                                                    Tel: +351 21 342 1504
Fax: +351 213 147 491
E-mail:     amsa@amsa.pt                                            Fax: +351 21 342 6081
            Jorge.abreu@amsa.pt                                     E-mail: jmv@allislaw.pt and jry@allislaw.pt
            Afonso.barroso@amsa.pt                                  Website: www.allislaw.pt
            Sofia.amram@amsa.pt
            Rui.correia@amsa.pt
Website: www.amsa.pt                                                This company has told us the following things:

This company has told us the following things:                             they have English and Portuguese speaking staff
                                                                           they are affiliated to Law Society of England & Wales Nº 149059
       they have English, Portuguese, French and Spanish                  specialities are in Property purchases and sales and all legal
        speaking staff                                                      services. UK qualified solicitor competent to issue certificates of
       they are affiliated to Ordem dos Advogados                          English law
       specialising in civil, corporate and commercial law, real          they are affiliated to Ordem dos Advogados.
        estate planning and zoning law, construction, finance and          they have experience of representing British nationals
        Banking and Tax Law, litigation, labour law, residency              they cover the whole country
        through investment (Golden Visa), tax residency (NHR) and
        nationality.
       they have experience of representing British nationals.
        they cover whole country
CARLOS PINTO DE ABREU E ASSOCIADOS - SOCIEDADE DE                     DCS- Sociedade de Advogados RL
ADVOGADOS, RL                                                         Dra. SANDRA JARDIM FERNANDES
Dr. Carlos Pinto de Abreu and Dra. Vânia Costa Ramos
                                                                      Rua Carlos Alberto da Mota Pinto
Alameda Quinta de Santo António, 13-C, 1600-675 Lisboa,               Amoreiras Square, 17-A, 6 B,
                                                                      1070-313 Lisboa
Tel: +351 217106160 or 916280530 or 919353716
E-mail: info@carlospintodeabreu.com                                   Tel: +351 304 501 371
Website: http://carlospintodeabreu.com/en/                            Fax: +351 304 501 009

                                                                      Email:sandra.jfernandes@dcsadvogados.com
This person has told us the following things:                         Website: www.dcsadvogados.com
                                                                      Skype: sandra.jardim.fernandes
      they have English, Portuguese, German, French, Spanish
       and Italian speaking staff                                     This company has told us the following things:
      they are affiliated to Ordem dos Advogados Portugueses;
      specialisations include Dispute Resolution: Criminal,                 they have English, Portuguese and French speaking staff
       Regulatory Offences, White Collar Crime, Extradition,                 they are affiliated to Ordem dos Advogados
       European Arrest Warrant, Cross-border disputes, Contracts,            specialisations are in Civil; Civil Litigaton; Corporate law;
       Family and Parental Responsibilities, Labour, Inheritance,             Commercial law; Property; Construction; Wills and Probate;
       Tax, Medical Malpractice, Personal Injury, Nationality,                Employment; Administration of Estates; Real Estate; Property
       Administrative, Insolvency, Debt Recovery, European Court              and Planning; Development and Construction; Litigation and
       of Human Rights; Legal Advice: Criminal Law                            Arbitration; Insurance and Reinsurance; Criminal; Family; Dispute
       and Regulatory Compliance, Family and Parental                         Resolution; Insolvency and Corporate Recovery; Commercial
       Responsibilities, Employment, Inheritance, Tax, Nationality,           Projects; Labour; Urban Planning and Environmental law;
       Public Procurement, Licensing, City planning, Health and               Accident claims; Trade and Distribution; Tourism and Leisure;
       Pharmaceutical, Contracts, Media Law.                                  Tax Planning; Administrative and Public Procurement
      they have experience of representing British nationals              they have experience of representing British nationals
       they cover the whole country                                   they cover the whole country
DIAS NEVES ADVOGADOS                                             EDGE INTERNATIONAL LAWYERS

Rua Marquês da Fronteira, 113-5˚                                 Praça Duque de Saldana, 1
                                                                                       th
1070-292 Lisboa                                                  Edif Atrium Saldana, 7 Floor
                                                                 1050-094 Lisboa
Tel.: +351 213 856 565
                                                                 Tel.: +351 213 191 290
Fax: +351 213 859 089
                                                                 Fax: +351 213 527 619
Mobile: +351 916 065 185
                                                                 E-mail:   info@edge-il.com
E-mail: diasnevesadv@gmail.com                                             ggraham@edge-il.com
Website: http://diasneves.com.pt
                                                                 Website: www.edge-il.com
This company has told us the following things:
                                                                 This company has told us the following things:
       they have English and Portuguese speaking staff
       they are affiliated to Ordem dos Advogados               they have English and Portuguese speaking staff
       specialisations are in Criminal and Corporate Law         they are affiliated to Ordem dos Advogados
       they have experience of representing British nationals    specializations are in Property Law, Development and Construction
       They cover the whole country                             Law, Civil Law, Commercial Law (including banking, finance & capital
                                                                 markets), Corporate Law, Golden Visa, Tax Law, NHR - Non Habitual
                                                                 Tax Residency Status, Employment Law, Estate Law, Immigration Law,
                                                                 Insurance and Reinsurance, Litigation and Arbitration, Shipping Law,
                                                                 Wills and Probate, Private International
                                                                  qualified to advise on English law, issue Certificates of English Law
                                                                  they have experience of representing British nationals
                                                                  they can offer a Pro Bono service
                                                                  they cover the whole country
                                                                  have international offices in UK and Cape Verde
EDUARDO SERRA JORGE & MARIA JOSÉ GARCIA –                            FCB SOCIEDADE DE ADVOGADOS
SOCIEDADE DE ADVOGADOS RL
                                                                     Avenida da Liberdade, 249-1˚
Senior Partner: Dr Eduardo Serra Jorge                               1250-143 Lisboa

Av. António Augusto de Aguiar, 183 – r/c dto.                        Tel.: +351 213 587 500
1050-014 Lisboa                                                      Fax: +351 213 587 501

Tel.: +351 213 873 092/213 845 390                                   E-mail: fcb@fcblegal.com
                                                                     Website: www.fcblegal.com
Fax: +351 213 873 097
Mobile: +351 93 3357356
                                                                     This company has told us the following things:
Email: esjorge@esjmjgadvogados.com
Website: www.esjmjgadvogados.com                                        they have English speaking staff
                                                                        they are affiliated to Ordem dos Advogados
                                                                        specializing in Corporate, Commercial and Mergers and
This company has told us the following things:
                                                                         Acquisitions; Public, Administrative and Environment; Real Estate
                                                                         and Construction; Dispute Resolution; Employment, Benefits and
       they have English, French, Portuguese and Spanish                Pensions; Tax; Intellectual Property; Banking and Capital Markets;
        speaking staff                                                   and Criminal
       they are affiliated to Ordem dos Advogados Lisboa               they have experience of representing British nationals
       specialisations are in Commercial and Corporate Law, Civil      they cover the whole country
        Law (Contracts, Family Law, Wills and other Inheritance
                                                                        have associated offices in Angola & Mozambique
        Proceedings) Banking and Finance, Labor and Employment
        Law, Administrative and Environment Law, Real Estate,
        Construction and Planning Law, Gaming and Betting Law,
        International and Foreign Investment, Taxation,
        Communications Law, Litigation (Civil and Criminal) and
        Arbitration, Publishing
       they have experience working with British nationals
       they can offer a Pro Bono service
       they cover the whole country
GARRIGUES PORTUGAL, SLP – Sucursal

Avenida da República, 25 – 1º                                         GÓMEZ-ACEBO & POMBO Advogados S. L. P.
1050-186 Lisboa
                                                                      Avenida Duque de Ávila, n.º 46, 6.º
Tel. + 351 21 382 12 00
                                                                      1050-083 Lisboa
Fax + 351 21 382 12 90
                                                                      Tel.        +351 21 340 86 00
E-mail: Portugal@garrigues.com
Website: www.garrigues.com                                            Fax         +351 21 340 86 08
                                                                      E-mail: advogados.lisboa@ga-p.com
Contacts: João Paulo Teixeira de Matos                                Website: www.ga-p.com

                                                                      This company has told us the following things:
This company has told us the following things:
                                                                                they have English and Portuguese speaking staff *
       they have English, Portuguese and French speaking staff                 they have 1 office in London, 5 in Spain, 1 in Portugal, 1 in
       they are affiliated to Ordem dos Advogados
                                                                                 Brussels and 1 in New York.
       specialisations are in Administrative Law, Banking, Stock
        Market and Insurance Law, Commercial and Corporate Law,                 they are affiliated to the Portuguese Bar Association (Ordem dos
        Electronic Commerce and the Internet, Environmental Law,                 Advogados Portugueses), have a Partner affiliated - Brazilian Bar
        E.U. and Competition Law, Intellectual and Industrial                    Association - São Paulo (OAB)
        Property Law, Labour Law, Litigation, Real Estate, Planning             they are a full service Law Firm, with specialisation in
        and Zoning Law, Sports Law, Tax, Telecommunications and                  Administrative Law and Regulation, Projects and Infrastructure,
        Media
                                                                                 Banking and Capital Markets, Commercial and Corporate Law,
    they have experience of representing British nationals
    they cover whole country                                                    M&A, Competition and European Law, Litigation and Arbitration,
    they have 2 offices in Spain and Portugal                                   Real Estate and Planning, Energy, Employment, Environmental
have international offices in Bogotá, Brussels, Casablanca, Lima,                Law, Intellectual Property, Copyright and New Technologies, Tax
London, Mexico D.F, New York, São Paulo, Shanghai, Warsaw                        Law.
                                                                                they have experience of representing British Nationals
                                                                                they cover the whole country
LITA GALE                                                             SPENCER DOHNER, CATIA MARTINS &
Dra Maria Cecilia Gale                                                VANDA MATOS – Advogados | Lawyers

Alameda
Quinta de Santo Antonio, 13-C                                         Rua dos Sapateiros, nr 39, 3º Esq P
1600-675 Lisbon                                                       1100-576 Lisbon
Or
Suite 4                                                               Emails: spencer.dohner@mdmlegal.eu
202 Kensington Church Street                                                  faro@mdmlegal.eu
London W8 4DP                                                                 lisbon@mdmlegal.eu
Tel.:    +351 289 147251
Mobile: +351 91 2650767                                               Tel:    +351 211 546 260
E-mail: info@litagale.com                                             Mobile: +351 934 229 144
Website: www.litagalesolicitors.co.uk
                                                                      Website: www.mdmlegal.eu
This person has told us the following things:
                                                                      This company has told us the following things:
       they have English, Portuguese, French, Spanish, German
                                                                            We have English and French speaking staff
        and Russian speaking staff
                                                                            We are affiliated to Ordem dos Advogados – Councils of Lisbon
       they are affiliated to Ordem dos Advogados Faro and Lisbon;
                                                                             and Faro
        Law Society of England and Wales; Solicitor of Supreme
                                                                            specializations and experience are in Real estate assistance,
        Court of Justice of England & Wales
                                                                             Property conveyance, Immigration, Investment Law, criminal
       specialisations are in Marriage Law and Prenuptial
                                                                             law, Civil law, including contracts, family and heritages, real
        Agreements, Property law, Contractual Disputes, Criminal
                                                                             estate and tort, commercial law, including business and
        Law, Portuguese and English Divorce, Employment, Family
                                                                             corporate, banking, insurance, finance and investment,
        Law, Inheritance, Fiscal Representation, Litigation,
                                                                             employment law, tax law, intellectual and industrial property,
        Nationality, Personal Injury, Property and Boundary
                                                                             tourism law, collection of debts
        Disputes, Portuguese Wills and Inheritance and Probate and
                                                                            we have extensive experience with foreign clients in general, and
        English Wills and Probate and Civil Partnership.
                                                                             with British nationals quite in particular*
       also qualified to advise on English law and to issue
                                                                            we cover the whole country, with solid presence in the Algarve and
        Certificates of English Law
                                                                             Lisbon
       they have experience of representing British nationals
        they cover the whole country
TERESA PATRÍCIO & ASSOCIADOS                                            VASCO SOARES DA VEIGA & ASSOCIADOS
SOCIEDADE DE ADVOGADOS, S.P., R.L.                                      Sociedade de Advogados, R.L.
Dra. Teresa Patrício da Silva + Dra. Vicky Rodrigues
                                                                        Avenida Emídio Navarro, 81
Campo Grande, 46D – 1º Dto                                              2750-337 Cascais
1700-093 Lisbon
Tel: +351 217 981 030                                                   Tel:   + 351 214 847 224
Fax:+351 217 981 038                                                    Fax: + 351 214 847 225
                                                                        Mobile : +351 918 619 340
Email: tp@tpalaw.pt
                                                                        E-mail : vsveiga@vsv-a.com
Website: www.tpalaw.pt
                                                                                 geral@vsv-a.comm

                                                                        This company has told us the following things:
This company has told us the following things:
                                                                              They have English and French speaking staff
       Qualified English solicitors and Portuguese Lawyers qualified         They are affiliated to the Ordem dos Advogados and associated
        to advise on English law/issue Certificates of English Law             with foreign lawyers and chartered accountants.
       They are affiliated to Ordem dos Advogados and to the SRA             They have an experience for more than 30 years representing
       Specializations in Private Client Matters, Tax+Tax Planning            foreign clients, particularly British, in the areas of Lisbon,
        (Non-Habitual Resident), Property Law, Family Law                      Cascais, Oeiras, Sintra and the Algarve.
        (Marriages and Divorces, child custody issues), Wills +               They provide their services in a wide range of subjects, namely:
        Succession Law, Criminal Law, Corporate Matters (Mergers               corporate law, family and succession, foreign investment in real
        + Acquisitions, Company + Commercial Law,                              estate and capital, tax planning (such as non habitual residency)
        Employment Law, Tax Law).                                              and immigration.
       They also offer Notarial services (Powers of Attorney,
        Affidavits, Certified Translations, Registration)
       They cover the whole country
List of lawyers in Porto area
Updated 11 January 2018

                                                                            CARLOS PINTO DE ABREU E ASSOCIADOS - SOCIEDADE DE
ALBINO DE SOUSA BOTELHO                                                     ADVOGADOS, RL
                                                                            Dr. Carlos Pinto de Abreu and Dra. Vânia Costa Ramos
Rua de Guerra Junqueiro, 296                                                Rua D. João IV, 399 - 2º - Sala 10,
4150-386 Porto                                                              4000-302 Porto

Tel: +351 226051300                                                         Tel (00351) 217106160 or 916280530 or 919353716
Fax: +351 226051309                                                         E-mail:   info@carlospintodeabreu.com
E-mail: abotelho@sar.pt                                                     Website: www.carlospintodeabreu.com/en/

This person has told us the following things:                               This person has told us the following things:

      they have English, Portuguese, French and Spanish                          they have English, Portuguese, German, French, Spanish and
       speaking staff                                                              Italian speaking staff
      We are affiliated to Ordem dos Advogados.                                  they are affiliated to Ordem dos Advogados Portugueses;
      Specializing in litigation (both civil and criminal); road traffic         specialisations include Dispute Resolution: Criminal, Regulatory
       accidents/insurances; civil liability ;commercial and corporate             Offences, White Collar Crime, Extradition, European Arrest
       law; labour and employment law; real estate, property law                   Warrant, Cross-border disputes, Contracts, Family and Parental
       and conveyancing; consumer law; debt collection                             Responsibilities, Labour, Inheritance, Tax, Medical
      We cover the whole country                                                  Malpractice, Personal Injury, Nationality, Administrative,
      We have experience of representing British nationals and                    Insolvency, Debt Recovery, European Court of Human Rights;
       working with British Law firms.                                             Legal Advice: Criminal Law and Regulatory Compliance, Family
                                                                                   and Parental Responsibilities, Employment, Inheritance, Tax,
                                                                                   Nationality, Public Procurement, Licensing, City planning, Health
                                                                                   and Pharmaceutical, Contracts, Media Law.
                                                                                  they have experience of representing British nationals
                                                                                  they cover the whole country
GARRIGUES PORTUGAL, SLP – Sucursal                                   MIGUEL CASTRO

Contacts: João Paulo Teixeira de Matos                               Rua João Grave, 125-1º S/ 14
                                                                     4150-428 Porto
Avenida da Boavista, 3523, Ed Aviz
4100-139 Porto                                                       Tel.: +351 226 053 208
                                                                     Fax: +351 226 053 209
Tel. + 351 226 158 860
Fax + 351 226 158 888                                                E-mail: miguelcastro@mcadvogados.mail.pt
                                                                     Website: www.miguelcastroadvogados.com
E-mail: Portugal@garrigues.com
Website: www.garrigues.com                                           This company has told us the following things:

This company has told us the following things:
                                                                           they have English and Portuguese speaking staff
      they have English, Portuguese and French speaking staff             they are affiliated to Ordem dos Advogados
      they are affiliated to Ordem dos Advogados                          specialities are in General Legal Matters
      specialisations are in Administrative Law, Banking, Stock           they have experience of representing British nationals
       Market and Insurance Law, Commercial and Corporate Law,             they cover the whole country
       Electronic Commerce and the Internet, Environmental Law,
       E.U. and Competition Law, Intellectual and Industrial
       Property Law, Labour Law, Litigation, Real Estate, Planning
       and Zoning Law, Sports Law, Tax, Telecommunications and
       Media
      they have experience of representing British nationals
      they cover whole country
      they have 2 offices in Spain and Portugal
      have international offices in Bogotá, Brussels, Casablanca,
       Lima, London, Mexico D.F, New York, São Paulo, Shanghai,
       Warsaw
PEDRO MIGUEL BRANCO - LAW OFFICE                                     PESSANHA, COSTA LEITE, QUEIROZ
Pedro Miguel Branco
                                                                     Escritório de Advogados
Avenida da República, 472 - SL, Sala 105
4430-189 VILA NOVA DE GAIA – PORTO                                   Largo do Adro, 9
                                                                     4050-016 Porto
Tel:    +351 222 019 333                                             Portugal
Fax:    +351 221 454 037                                             Tel.: + 351 22 6076800
Mobile: +351 914 670 400
                                                                     Fax: + 351 22 6094688
E-mail: pmb@pedromiguelbranco.pt
Website: http://www.pedromiguelbranco.pt (available in English)      Email: fcl@acrlex.com

This company has told us the following things:                       This company has told us the following things:

        they have English and Portuguese speaking staff                   they have English and Portuguese speaking staff
       they are affiliated to Ordem dos Advogados (Prof. Card             they are affiliated to Ordem dos Advogados
        Number 11771P)                                                     specialisations are in General Legal Matters
       their major areas of practice include Criminal law, Family         they have experience of representing British nationals
        law, Probate Law, Civil Law, Real Estate Law and Foreign,           they cover the whole country
        Nationality Law and Sports Law
       they cover the whole country
PLMJ – SOCIEDADE DE ADVOGADOS, R.L.                                   RUI PEIXOTO DUARTE
Contacts: Miguel C. Reis
                                                                      Rua S. João de Brito, 605 E 4º andar
Rua S. Joao de Brito 605-E, 1º-1.2                                    4100-455 Porto
4100-455 Porto
                                                                      Tel.: +351 226 056 400
Tel: +351 226 074 700                                                 Fax: +351 226 001 816
Fax: +351 226 074 750                                                 E-mail: rui.p.duarte@abreuadvogados.com

E-mail: plmjlaw@plmj.pt                                               Website: www.abreuadvogados.com
Website: www.plmj.com

                                                                      This company has told us the following things:
This company has told us the following things:
                                                                            they have English and Portuguese speaking staff
      They have English, Spanish, Italian, French, German,                 they are affiliated to Ordem dos Advogados
       Mandarin speaking lawyers                                            specialisations are in Corporate and Commercial, M&A, Property,
      They are affiliated to Ordem dos Advogados                            Arbitration and Litigation, International Law
      A full service law firm with 50 years' experience and over           they have experience of representing British nationals
       290 fee-earners                                                      they cover the whole country
      Offices in Lisbon, Porto and Faro as well as partnerships in         have partner international offices in Angola and Mozambique
       Azores, Madeira, Coimbra and Guimarães
      Vast experience representing British nationals and
       companies in all legal fields
      They have associated offices in Angola and Mozambique as
       well as network of partner firms in other Portuguese-
       speaking countries.
      They cover the whole country
SRS ADVOGADOS

R. Tenente Valadim, 125
4100-479 Porto

Tel.:    +351 225 432 610
Fax:     +351 225 432611
                                                                      PORTUGUESE LAW SOCIETY
Email:   geral.portugal@srslegal.pt
Website: www.srslegal.pt                                              ORDEM DOS ADVOGADOS
This company has told us the following things:

       they have English and Portuguese speaking staff               Rua Antero de Quental, 9 - 3º
       they are affiliated to Ordem dos Advogados                    8000-210 Faro
       they have Portuguese and English qualified lawyers *
       the providefull service firm covering Arbitration &
        Mediation, Competition & European Union, Corporate &          Tel.:   +351 289 805615/6
        Commercial, Dispute Resolution, Employment & Social           Fax:    +351 289 805615/6
        Security, Energy, Environment, Finance, Immigration &
        Golden Visa, Insurance & Pensions, Intellectual Property,     E-Mail: cdfaro@cdf.oa.pt
        Life Sciences & Healthcare, Mergers & Acquisitions, Private   Website: www.oa.pt
        Equity & Venture Capital, Projects, Real Estate, Tax, TMT,
        Transport & Shipping, White Collar Crime
       they have extensive experience of representing British        Hours: 09:30h to 12:30h & 14:00h to 18:00h
        nationals on a wide range of issues
       they have a bespoke Wealth Management team
       they cover the whole of Portugal with offices in Lisbon,
        Oporto and Funchal
       they have associations in Angola, Brazil, Macau, Malta and
        Mozambique
Feedback Form for Customers

If you do decide to use any of the lawyers on this list, we would like to hear from you. While there is no obligation on your part to provide
feedback on the services you receive, any feedback you can give us is helpful.

Once completed, please return the form to the British Embassy (Consular Section) by email to Portugal.consulate@fco.gov.uk . Thank
you for your help.

1. Name of firm:                                          Name of lawyer:

2. Date of contact:

Are any of the details on our list regarding this provider wrong? (e.g. address, telephone number, etc.)

Please circle the appropriate boxes below:

(a) If the service provided English speaking services, how would you rate the
standard of English?

Excellent          Good              Average            Poor               Very Poor

(b) How would you rate the professionalism of the staff?

Excellent          Good              Average            Poor               Very Poor

(c) How would you rate the overall service received?

Excellent          Good              Average            Poor               Very Poor
3. Do you have any other comments?

We would like to share this information with other customers but if you would prefer it not to be seen by others please tick the box □

Feedback provider's name:                                                             Tel. No.:

Email:                                                                                Date: