Mangere Bridge School Charter
Page content transcription
If your browser does not render page correctly, please read the page content below
0

                                                     ​   Mangere Bridge School Charter
                                                           Strategic Plan 2018-2021
                                                             with ​2019​ Action plan
                                                    Together we ​care,​ we ​learn​, we ​succeed
                                                                 Aroha, Ako, Angitu
Mehemea ka moemoeā ko au anake
Mehemea ka moemoeā tātou, ka taea e tātou
(If I dream I dream alone, if we dream together, we can all achieve) Te Puea Herangi
is from the tongikura by Princess Te Puea Herangi explaining that if you dream alone, you alone will achieve but dreaming together will result in
collective achievement.
Shared dreams can lead to collaborative action and explores what is possible.
Through partnerships we can turn shared dreams into reality.

                                                         Nga Uara / MBS school values
KOTAHITANGA ​When we work together we succeed as one. We are whanau.
KAITIAKITANGA ​We are guardians / kaitiaki of our environment, each other and everything that makes us special
MANAAKITANGA W ​ e respect and care for each other, everyone is welcome.
RANGATIRATANGA ​We are confident , self determined learners and leaders who strive for the best.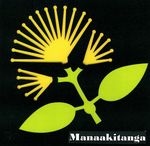 1

We value and respect, diversity, ecological sustainability and every child and adult who belongs to this place.

Children who leave Mangere Bridge School will be:

Respectful, caring, articulate, confident, adaptable, resilient, self-motivated inquiring learners, who achieve academically, have a passion
for learning and a belief in their own potential, stand strong in their cultural identity and feel valued for who they are.

Our staff, students and community will work to create an Aotearoa/New Zealand in which Maori and Pakeha recognise each other as full
partners of Te Tiriti o Waitangi, and in which all cultures are valued for the contributions they bring.

The following​ indicators of student achievement and progress are drawn from The New Zealand Curriculum and are what we aspire to
achieve for all our students.
MBS students are confident in their identity, language and culture as citizens of Aotearoa New Zealand
Students:
   ● are confident in their identity, language and culture
   ● value diversity and difference: cultural, linguistic, gender, special needs and abilities
   ● represent and advocate for self and others
   ● promote fairness and social justice and respect human rights
   ● use cultural knowledge and understandings to contribute to the creation of an Aotearoa New Zealand in which Māori and Pākehā
      and all cultures recognise each other as full Te Tiriti partners
   ● show a clear sense of self in relation to cultural, local, national and global contexts.

MBS students are socially and emotionally competent, resilient and optimistic about the future
Students:
   ● enjoy a sense of belonging and connection to school, whānau, friends and the community
   ● feel included, cared for, and safe and secure
   ● establish and maintain positive relationships, respect others' needs and show empathy
   ● are able to take a leadership role and make informed and responsible decisions
   ● are physically active and lead a healthy lifestyle
   ● self-manage and show self-efficacy
   ● are resilient and adaptable in new and changing contexts.

                                                                                                                                               1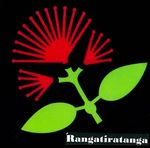 2

MBS students are successful lifelong learners
Students:
   ● demonstrate strong literacy and mathematics understanding and skills and achieve success across the learning areas of ​The New
      Zealand Curriculum
   ● are curious and enjoy intellectual engagement
   ● draw on multiple perspectives and disciplinary knowledge to actively seek, use and create new knowledge and understandings
   ● are technologically fluent and take a discerning approach to the use of technology
   ● are digitally fluent, using a range of e-learning tools to enhance learning
   ● who are Māori enjoy education success as Māori
   ● confidently tackle challenging tasks and are resilient and persevering in the face of difficulties and failure
   ● use multiple strategies for learning and problem solving
   ● collaborate with, learn from, and facilitate the learning of others
   ● set personal goals and self-evaluate against required performance levels
   ● develop the ability to reflect on their own thinking and learning processes

MBS Student inquiry is designed for all students to participate and contribute confidently in a range of contexts
– cultural, local, national and global
Students:
   ● think critically and creatively, applying knowledge from different disciplines in complex and dynamic contexts
   ● are energetic and enterprising, effectively navigating challenges and opportunities
   ● work collaboratively to respond to problems not previously encountered, developing new solutions and approaches
   ● understand, participate in, and contribute to cultural, local, national and global communities
   ● are critical, informed, active and responsible citizens
   ● can evaluate the sustainability of a range of social, cultural, economic, political and environmental practices
   ● are ethical decision makers and kaitiaki/guardians of the world of the future.

CULTURAL DIVERSITY ​All cultures within the school are valued and accepted through active encouragement of a non-racist school
culture and ethos; encouraging students to celebrate, share and include elements of their cultural heritage, where they differ from
mainstream NZ culture. Staff members will ensure that students from all cultures are treated with respect and dignity, and will actively work
towards high standards of achievement for all children irrespective of cultural backgrounds.
Our school has a strong commitment to the principles of Te Tiriti o Waitangi in all aspects of school life. We have a culturally responsive
approach to curriculum design and delivery. All students are proud of their language, culture and identity.

                                                                                                                                            2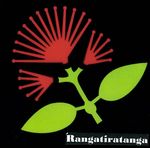 3

The 3 Principles of ​ partnership​, ​participation​ and ​protection ​are practiced and respected at Mangere Bridge School
 Partnership                                            Protection                                                   Participation

 Partnership involves working together with our Maori   Protection means actively protecting Māori                   Emphasise positive Māori involvement at all levels of
 whanau including Te Waiohua Iwi, Makaurau Marae,       knowledge, interests, values, and other tāonga.              education, as expressed in NEG 9: "Increased
 Te Puea Marae, Pukaki Marae, and Mangere               Identity, language, and culture are important                participation and success by Māori through the
 Mountain Education Centre, and our maori               expressions of what it means to be a culturally              advancement of Māori educational initiatives,
 community to develop strategies for Māori education.   located learner. Ka Hikitia (Ministry of Education,          including education in Te Reo Māori, consistent with
                                                        2007) emphasises that "culture counts" and                   the principles of Te Tiriti o Waitangi."
 Partnership encourages and requires Māori to be        describes a commitment to "knowing, respecting and           Participation is:
 involved at all levels of the school, including        valuing where students are, where they come from
 decision-making, planning, and development of          and building on what they bring with them"
 curriculum.
                                                        Protection is:                                                   ●   Strengthening home-school relationships
 Partnership is:                                                                                                         ●   Māori participating in school decision making
                                                            ●   Valuing, validating and protecting local knowledge       ●   School environment reflecting the
     ●   Engaging with our Māori community                      (place-based learning)                                       biculturalism of Aotearoa
     ●   Inquiry- place based learning-finding out          ●   Normalising te reo Māori by speaking te reo and          ●   Aspirations of Māori whānau reflected in
         about and valuing the Māori origins of our             teaching it school wide as per our 8 year Te Reo             school planning
         rōhe, mountains, rivers, history                       revitalisation plan.                                     ●   Maori whanau led initiatives
                                                            ●   Learning and including tikanga school-wide
     ●   Having Māori representatives on our board                                                                       ●   Equity for Māori
                                                            ●   Equity for Māori
         of trustees                                                                                                     ●   Provision of Education in Te Reo Maori
     ●   A commitment to Equity for Māori - Māori       All classroom teachers are expected to implement                     through the establishment of a Maori
         achieving success as Māori and reaching        these principles every day. Normalising te reo not                   Bilingual Unit providing for years 1-6
         their full potential                           only in our classrooms, but in staff meetings, the
     ●   Power sharing                                  staff room, on duty, at assemblies and in all areas of
     ●   Partnership relies on us welcoming and         school life. Ensuring we include the Māori histories,
         having genuine relationships with our Māori    origins and perspectives to topics and inquiry is an
         community. This requires us to consult and     opportunity for us to weave tikanga and Māori
         co-construct the partnership models.           viewpoint into everyday situations.

We provide Maori medium education and English medium education from years 0-6.

                                                                                                                                                                             3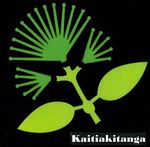 4

Mangere Bridge School Strategic Goals 2018 - 2021
MBS strives for Equity and Excellence. We believe these 6 drivers for change will ensure our school achieves this
aspirational goal. These 6 domains from ERO evaluation indicators will enable our school to have effective practices
and internal evaluation to address disparities and ensure equity.

                                                                                                                   4
5

                                        2E = Equity and Excellence
Responsive                 Educationally                 Professional            Leadership for equity Evaluation inquiry           Stewardship
curriculum, effective      powerful                      capability and          and excellence        and knowledge                Effective
teaching, and              connections and               collective capacity                           building for                 Governance
opportunity to learn       relationships with                                                          improvement and
                           whanau/family                                                               innovation

Strategic Goal 1

Mangere Bridge School provides a responsive curriculum, effective teaching and opportunity to learn so all children
can reach their full potential.

                                 Students learn, achieve and progress in the breadth and depth of
                                  The New Zealand Curriculum and/or Te Marautanga o Aotearoa
Indicators and
examples of                      2018                                2019                                2020                            2021
effective practice

Students,
teachers and         Accelerate student achievement      Developing Mathematical Inquiry      Tamariki are engaged in         DMIC classes are the norm.
parents and          in mathematic for all students      Communities Year 2 embedded          challenging mathematical
whänau set           and address disparities in ​Māori                                                                        All classes are fully inclusive
                                                                                              programmes that allow them to   communities of mathematics
challenging and      and Pacific student                 All classes provide a safe,
                                                                                              reach their full potential as   'inquirers'.
appropriate          achievement through a culturally    inclusive environment in which all
expectations for     responsive model of teaching                                             mathematicians. High numbers
                                                         the students can actively                                            MBS tamariki are strong ,
learning.            maths DMIC                                                               of student excel in maths and
                                                         contribute to the collective                                         confident mathematicians
Students,            (Developing Mathematical                                                 reach above expectation
                                                         success of mathematics.
teachers and         Inquiry Communities)                                                     curriculum levels.
parents and
whānau
participate in
curriculum design
and decision
making.

                                                                                                                                                                5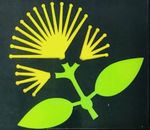 6

Management of         Culturally responsive, engaging,
the curriculum        authentic student inquiries          Critical Maori and Pakeha
ensures that it is    through establishment of student     Histories introduced into MBS
coherent and that     Inquiry planning team to bring       curriculum
students have         diverse cultural and world views
sufficient            to the planning.                                                          MBS students are taught
opportunity to                                             CPR is designed to support the       Accurate colonial history
learn (e.g, time                                           New Zealand Curriculum (NZC)         Te Tiriti and Māori knowledge
allocated to          Finalise the MBS Inquiry             Te Marautanga o Aotearoa goals
learning areas,       Maunga model - All teaching          that require all New Zealanders to   Our curriculum incorporates two        Building support for science
teacher               staff understand the principles of   be knowledgeable about Māori         worldviews, two knowledge bases:       learning, by acknowledging,
knowledge and         this model.                          and Pākehā, to understand the        a tangata whenua view, and a           valuing, and respecting the
expertise, and                                             history of their relationship and    Pākehā settler group view along        differing cultural experiences
resources).           MBS expectations for effective       enact the Treaty of Waitangi         with later immigrants to Aotearoa.     and worldviews that our
                      learning and teaching of student     Principles                           It draws on all Treaty texts, local    community holds.
Curriculum design     inquiry developed.                                                        and global context, histories of
and enactment is                                           The CPR will be integrated across                                                ●   Developing
                                                                                                colonisation and an
responsive to the     Ensuring culturally responsive       all curriculum areas                                                                 science-literate
                                                                                                honouring Te Tiriti o Waitangi
aspirations of        authentic contexts by including                                                                                           students with a focus
                                                                                                discourse
students, parents,    local and whanau knowledge.          Unit 1 : Te Ao Maori o Nehera will                                                   on 'citizenship
and whānau,                                                be incorporated into Term 1                                                          science' for all
drawing on and        Promoting kaitiakitanga for the      student Inquiry " How can we be                                                      students.. The
adding to their       environment and our kaupapa          kaitiaki o Nga korero Tuku iho"                                                      support will be based
funds of              as a Wastewise school.                                                                                                    on meaningful,
knowledge.                                                                                                                                      authentic contexts
Curriculum design     Growing teachers as leaders of       Building and in-depth knowledge of                                                   appropriate for our
and enactment         student inquiry.                     the School Pepeha, the places the                                                    community and
                                                                                                Building and in-depth knowledge of
ensures that every                                         histories and stories through                                                        Aotearoa..
                                                                                                Te Kingitanga, the places, the
student is learning                                        engagement with Makaurau Marae,                                                  ●   Learning science
                                                                                                histories and stories of the Waikato
and makes                                                  Te Pane o Mataoho Education                                                          through the nature of
sufficient progress                                        Center and Local historians,                                                         science strand:
to achieve                                                 kaumatua and mana whenua
curriculum
expectations and                                                                                                                       Learning about how science
standards.                                                                                                                             'works' with a focus on 'doing'
                                                                                                                                       science not just learning
                                                                                                                                       'about' science.

                                                                                                                                                                         6
7

Digital technology curriculum
introduction through specialised
"Maker Space tech programme         Developing the use of digital        Digital curriculum is confidently
for all year groups" and            curriculum in teaching and           used in teaching and learning
integration of digital technology   learning programmes across the       programmes across the
into student inquiries              curriculum                           curriculum.

Computational Thinking for          Future focused learning               Staff and students are innovative
Digital Technologies (students                                           and motivated
will develop                        Dynamic, engaging,culturally         creators of digital technology, not
an understanding of computer        authentic student inquiries          just users).
science principles that underlie    developed using the MBS Maunga
all digital technologies. They'll   model                                Staff and students designing and
learn core programming                                                   developing digital outcomes
concepts so that they can                                                (learning how to design
become creators of digital                                               quality, fit-for-purpose digital
technology, not just users).                                             solutions) through student
                                                                         inquiries.
Designing and Developing            MBS student inquiries providing
Digital Outcomes (learning how      authentic opportunities to use
to design                           Computational Thinking for
quality, fit-for-purpose digital    Digital Technologies (students
solutions) through student          will develop an understanding of
inquiries.                          computer science principles that
                                    underlie all digital technologies.
                                    Students learn core programming
                                    concepts so that they can
                                    become creators of digital
                                    technology, not just users).

                                    Designing and Developing Digital
                                    Outcomes (learning how to
                                    design quality, fit-for-purpose
                                    digital solutions).

                                    Teachers and students leaders of
                                    inquiry

                                                                                                               7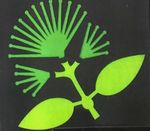 8

Students participate and learn in caring, collaborative, inclusive learning communities
Indicators and
examples of
                                    2018                                  2019                                 2020                               2021
effective practice

Relationships are       Establishing and Developing        Embedding Mathematical Inquiry        Fully functioning Mathematical       Fully functioning Mathematical
respectful and          Mathematical Inquiry               Communities Year 2                    Inquiry Communities across the       Inquiry Communities across
productive;             Communities Year 1                                                       school Year 3                        the school Year 3
difference and
diversity are valued.
                           • Connected, rich               High Pasifika and Maori student       Equity and excellence in
Instructional                mathematical thinking and     engagement and achievement in         Mathematics for all cohorts at MBS   Equity and excellence in
organisation, task           reasoning                     mathematics                                                                Mathematics for all cohorts at
design, modelling,                                                                                                                    MBS
and grouping               • Proficient use of
practices develop            mathematical practices                                              Transfer of DMIC principles to       Transfer of DMIC principles to
community and
                           • Inquiry learning within                                             other areas of the curriculum        other areas of the curriculum
promote active
learning.                    mathematics

Students develop           • Social grouping and group
dialogue and group           worthy problematic activity
work skills and
participate in             • High expectations and
group-based                  inclusion
learning activities
where they draw on         • Culturally responsive
individual strengths         teaching and learning
to complete group
tasks.                     • Co-constructing teaching
                             and learning
.
Students experience
an environment in
which it is safe to
take risks and errors                                      Positive Behaviour for Learning       Review and updates of MBS
are regarded as         Positive Behaviour for
opportunities for       Learning Implementation            Implementation Year 3                 Way
learning.               Year 2 of Tier 1
                                                           Train for Tier 2
                        Launch of Mangere Bridge
Participation in        School                             PB4L Expectations in every class
effective                                                  and in all interaction regarding
                        MBS Way Values
heterogeneous                                              behaviour.
(mixed ability) group   Manaakitanga, Kotahitanga,
activities provides     Kaitiakitanga, Rangatiratang​a
students with           and weaving them through all       Our school vision, values and PB4L
cognitive challenge     areas of school life.              expectations are visible throughout

                                                                                                                                                                       8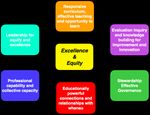 9

and opportunities for                                     the school. Everyone know them.
deep learning.          Creating connections with the     Visitors and new whanau know what
                        values to all cultures in the     is expected.
                        school.
                                                          Everyone at MBS is aware of the
                        Embed PB4L Tier 1- rebranding     expectations for behaviour
                        to make it unique to MBS          Induction processes for all new staff,
                                                          students and whanau
The learning            PB4L Expectations in every
community is            class , known and practiced
characterised by
                        consistently by all staff and     PB4L implementation is evaluated
respect, empathy,
relational trust,       students.                         and measured through our own
cooperation and                                           internal systems and annual
teamwork.               Develop school lesson plans for   external SET data collection
Students experience     teaching behaviour
positive transitions    expectations.
between learning                                                                                                                        Highly Effective
contexts                                                                                           Highly Effective
                        Develop procedures and plan for   Embedded
                        teaching school wide positive
                        behaviour expectations
                                                          Produce signage and visible              Produce signage and visible          Our school learning
                        Develop procedures for                                                     representations of the expectation   environment reflects the
                                                          representations of the expectation
                        encouraging expected                                                       aligned to the school vision         schools vision and values
                                                          aligned to the school vision
                        behaviours, ensure these are                                               statement for all areas of the
                                                          statement for all areas of the school
                        widely socialised and                                                      school - ensure it is culturally     The physical environment
                                                          - ensure it is culturally responsive
                        implemented effectively.                                                   responsive and reflects our          supports the MBSWay and is
                                                                                                   diversity                            responsive to our diverse
                        Produce signage and visible                                                                                     learning community and
                                                          Bilingual signage throughout the
                        representations of the                                                     Add other languages e.g Pacific      reflects our bicultural nation
                                                          school
                        expectation aligned to the                                                 nations and others to reflect the    and strong pacific influences
                                                          MBS Learning and Teaching site
                        school vision statement for all                                            diversity of our school roll.
                                                          MBS Way section to support new
                        areas of the school                                                        MBS Learning and Teaching site       MBS Learning and Teaching
                                                          staff induction and sustainability
                                                                                                   Updated Annually through             site Updated Annually through
                        Everyone at MBS is aware of                                                evaluation data                      evaluation data
                        the expectations for behaviour
                                                                                                   MBS Way section to support new       MBS Way section to support
                        Develop an induction                                                       staff induction and sustainability   new staff induction and
                        programme for all new staff,                                                                                    sustainability
                        students and whanau.

                        PB4L implementation is
                        evaluated and measured
                        through our own internal
                        systems and annual external
                        SET data collection

                                                                                                                                                                         9
10

                                                              Lesson and supporting resources           Lesson and supporting resources         The MBS Way supports a safe
                                                              e.g. DIgital Lesson stories are           e.g. DIgital Lesson stories are         and orderly learning
                                                              created to incorporate Te Reo Maori       created to incorporate Te Reo           environment where all
                                                              and English working towards               Maori and English working towards       students will reach their full
                                                              Bilingual delivery for all students and   Bilingual delivery for all students     potential. The approach is
                                                              staff to support our Te Reo Goals.        and staff to support our Te Reo         culturally responsive to meet
                                                                                                        Goals.                                  the needs of our diverse
                                                                                                        We will use the language expertise      learning community taking
                                                              Regular review of SET data and            in the school to enable Pacific
                                                              PB4L data informs MBSWay                  languages to also be included in
                                                              teaching focuses                          PB4L resource development

                 Students have effective, sufficient and equitable opportunities to learn
                                      2018                                  2019                                      2020                                  2021
Students whose            Pacific Language and Cultural       Improve our response to                   Mangere Bridge School is                Mangere Bridge School is
culture/first                                                 culturally and linguistically             developing in responding to             effective in responding to
language differs          weeks are co-designed and run
                                                              diverse learners, and to support          culturally and linguistically diverse   culturally and linguistically
from the                  by parents and teachers.            their acquisition of the English          learners, and to support their          diverse learners, and to
culture/language of
instruction are well                                          language.                                 acquisition of the English              support their acquisition of the
supported to              Weekly language and cultural                                                  language.                               English language.
access learning.
                          Unit plans are delivered in all
                                                              Our learning and teaching is              Our learning and teaching is            Our learning and teaching is
Students with             classes.                            designed in a way that draws on all       designed in a way that draws on all
special needs or                                                                                                                                designed in a way that draws
                                                              of a child's cultural capital,            of a child's cultural capital,
abilities participate                                                                                                                           on all of a child's cultural
                                                              especially that related to literacy and   especially that related to literacy
in learning               Students have multiple
opportunities that                                            language.                                 and language.                           capital, especially that related
provide appropriate       opportunities to engage in their
                                                                                                                                                to literacy and language.
support and               language, culture and identity.
challenge.

Students are given        Opportunity for students to enter   Develop systems and processes             We are knowledgeable about our
explicit instruction in                                       to gather important information           linguistic learners, their language
learning strategies       regional and national level
(such as goal                                                 and knowledge about our                   learning needs and cultural
                          language competitions
setting,                                                      linguistically diverse students to        backgrounds.
self-monitoring and                                           ensure our teachers                       We are well equipped to meet their
deliberate practice)                                          Know the learners                         learning needs
that enable them to                                           understand the differences and
take control of their                                         similarities between migrant,
learning, develop                                             refugee, and New Zealand-born

                                                                                                                                                                                   10
11

metacognitive skills,    CLD learners, and their families
self-regulate, and       appreciate and celebrate cultural
develop self-efficacy    and linguistic diverse backgrounds
and agency.
                         show empathy and understanding

The learning             Introduction to the use of               Embedding the use of Pasifika
                                                                                                        Effective at using the Dual
environment is           Pasifika Dual Language                   Dual Language Resources
                                                                                                        Language Resources
managed in ways          Resources
that support
participation,           Use Dual language resources to
engagement, and
agency in learning.      support the early language and
                         literacy learning of Pasifika students
Learning
opportunities enable     in English-medium classrooms.
students to relate
new information to
prior knowledge and      Utilising the resource to support the
to modify existing       second language acquisition
conceptions as                                                    Effectively using the ELLS            Highly effective at using the
necessary.               principle that building on the child's
                                                                  resources to support the second       ELLS resources to support the
                         language/s, helps to strengthen
In each learning                                                  language acquisition principle that   second language acquisition
area students            English language and literacy.
                                                                  building on the child's language/s,   principle that building on the
engage in
cognitively                                                       helps to strengthen English           child's language/s, helps to
challenging and
purposeful learning                                               language and literacy.                strengthen English language
opportunities that       Utilise the resources which are in                                             and literacy.
relate to real-life
contexts, issues and     line with the Pasifika Education Plan
experiences.             and the Ministry Statement of Intent,
Students are given       by ensuring the linguistic strengths
sufficient, related      these students bring to school will
opportunities over
time to revisit and      be used to build their English
consolidate learning     language and literacy.
through practice and
review and by
applying it in a range
of ​purposeful
activities.

                                                                                                                                         11
12

Introducing the Tapasa                 Embedding ​the Tapasa           HIghly Effective at
competencies for Pacific               competencies for Pacific        implementing ​the Tapasa
                                       Learners​ 'The Turu' into our   competencies for Pacific
Learners​ 'The Turu' into our          learning and teaching           Learners​ 'The Turu' into our
learning and teaching                                                  learning and teaching

Tapasa Cultural Competencies
Framework for Pacific Teachers

Turu 1 :Identities,languages and
cultures
Demonstrate awareness of the
diverse and ethnic-specific
identities, languages and
cultures of Pacific learners.

Turu 2: Collaborative and respectful
relationships and professional
behaviours
Establishes and maintains
collaborative and respectful
relationships and professional
behaviours that enhance learning
and wellbeing for Pacific learners​.

Turu 3:
Effective pedagogies for
Pacific learners
Implements pedagogical
approaches that are effective
for Pacific learners.

                                                                                                       12
13

                         Effective, culturally responsive pedagogy supports and promotes student learning
Indicators and
examples of                          2018                               2019                                  2020                                  2021
effective practice

Student identities,
whānau and               Implement Tier 1 Te Reo Māori     Implement Tier 1 Te Reo Māori         Implement Tier 1 Te Reo Māori          Opportunity for students not in
community                Strategy Year 1                   Strategy Year 2                       Strategy Year 3                        the Immersion units to
knowledge,
                                                                                                                                        advance their levels of Te Reo
language and
culture are              Working towards Level 4e Te       Level 4e Te Reo Programme             Level 4e Te Reo Programme              through expert reo teacher
represented in           Reo Programme Implementation      Implementations for whole school      Implementations for whole school
curriculum materials     for whole school                  Te Reo Māori is normalised
and the enacted                                            Te Reo Māori is used in all classes   Te ReoMāori is normalised and
curriculum.              Te Reo Māori Lead Teacher         and school events.                    highly respected
                         appointed supported by Te Ohu
The curriculum makes
connections to           Reo Māori                                                               Te Reo Maori is used in all classes
learners' lives, prior                                     Daily broadcasts and Te Reo           and school events.
understandings,          Daily broadcasts and Te Reo       Curriculum Plan for supporting Te     Assembly, and school gatherings
out-of-school            Curriculum Plan for supporting    Reo                                   are delivered bilingually and
experiences and
                         Te Reo                            Te Reo Māori Learning site            incorporate diverse languages
real-world contexts​.
                         Te Reo Māori Learning site        established to support learning and
The cultural             established to support learning   teaching
competencies for         and teaching
teachers of Māori
students – tātaiako:     Te Reo Māori progressions used
manaakitanga, ako,
whanaungatanga,                                            Te Hiaroa                             Te Hiaroa                              Te Hiaroa
                         Te Hiaroa
wānanga and
tangata                                                    Establish Year 5-6 Māori Bilingual    Māori​ bilingual classes provided
whenuatanga – can        Establish 2 Māori Bilingual
                                                           Class                                 for all year levels years 0-6          Review of MBS
be observed in           classes for years 1-2 years 3-4
teacher practice.
                                                           Finalise Te Reo Māori Acquisition     Full implementation of MBS Te          Te Reo ​Māori​ Acquisition plan.
Teaching practices                                         Plan for bilingual unit               Reo ​Māori​ Acquisition plan           Informed by research and data
are consistent with                                        Review te reo Māori levels                                                   of students in their first 4 years
culturally responsive                                      Research into translanguaging and
and relational                                             transfer
pedagogies.
Teachers use             Research and begin develop
                                                           A focus on Formative assessment to
differentiation and a    Te ReoMāori Acquisition Plan
variety of teaching                                        monitor and report progress
                         for bilingual unit
strategies to engage                                       Explore the best fit assessment
                         Engage with University of
students                                                   tools for our Maori medium context
                         Auckland for support with Te
Teaching practices       Reo acquisition plan
such as questioning,
wait time, and                                             Embedding                             Fully implemented / highly effective   Review

                                                                                                                                                                             13
14

providing              Support and guidance for Pacific
opportunities for      students to attend and             Support and guidance for Pacific       Support and guidance for Pacific     Support and guidance for
application, problem   experience and enter Pacific       students to enter Pacific Language     students to enter Pacific Language   Pacific students to enter
solving and
                       Language Speech Competitions       Speech Competitions and                Speech Competitions and              Pacific Language Speech
invention engage
students in learning   and attendance at Pacific          attendance at Pacific language         attendance at Pacific language       Competitions and attendance
and thinking.          language events                    events                                 events                               at Pacific language events
Student learning is        - Niuean                           - Niuean                               - Niuean                             - Niuean
scaffolded through         - Samoan                           - Samoan                               - Samoan                             - Samoan
the use of practices       - Tongan                           - Tongan                               - Tongan                             - Tongan
such as prompts,
open questions,
                                                          Higher numbers of students             Higher numbers of students           Higher numbers of students
explanations,
worked examples                                           registering to participate             registering to participate           registering to participate
and active
discussion and
through the                                               More opportunity for student led
provision of                                              cultural week planning, organisation
appropriate tools                                         and implementation
and resources.
                                                          Begin to explore the development of
                                                          a pacific unit / class

                Assessment for learning develops students' assessment and learning-to-learn capabilities
Indicators and
examples of                        2018                                2019                                  2020                               2021
effective practice

Teachers and
students               Introduction of Talanoa Ako        Full implementation
co-construct           tools for engaging parents,
challenging but
                       students and teachers in goal          -   Translations of support
realistic learning
                       setting and quality learning
goals and success                                                 materials to support
criteria, developing   conversations to support student                                          Review of Talanoa Ako cycle          Improve plan implementation
                       achievement.
                                                                  Pasefika whanau                                                     based on review 2020
shared
understandings
about the kind and     Developing - Trialling                 -   Preparing students for
quality of work                                                   goal setting with their
required to achieve
the desired
                       Develop Mangere Bridge                     whanau
outcome.               Schools own unique Talanoa
                       Ako cycle                              -   Embed use of new
                                                                  collaborative goal setting
Students identify          -   Develop support
their own learning                                                sheets to align with mid

                                                                                                                                                                    14
15

needs and develop          materials to support                and end of year report
and use                    Pasefika whanau
self-assessment
skills to evaluate
                       -   Preparing students for
their own and
others' work against       goal setting with their
                           whanau                     Gather parent voice on
clear criteria.
                                                      effectiveness of our reporting - focus
Students provide       -   Development of new         on the student inquiry report,
                                                      reporting on the wider curriculum            MBS has effective practices for        Highly effective practices for
feedback to                collaborative goal
teachers about the                                                                                 ongoing information sharing            ongoing information sharing
                           setting sheets to align                                                                                        between kaiako, ākonga,
quality and                                                                                        between kaiako, ākonga, parents,
                           with mid and end of year                                                                                       parents, and whānau,
effectiveness of                                      Grow and spread effective practices          and whānau, recognising that
teaching and               report                                                                                                         recognising that parents have
                                                      for ongoing information sharing              parents have diverse needs and a
learning.                                                                                          range of effective communication       diverse needs and a range of
                                                      between kaiako, ākonga, parents,
                                                      and whānau, recognising that                 methods is essential for building      effective communication
Teachers, parents
                                                      parents have diverse needs and a             educationally powerful                 methods is essential for
and whänau actively
participate in, and                                   range of effective communication             partnerships for learning.             building educationally powerful
contribute to,                                        methods is essential for building                                                   partnerships for learning.
students' learning                                    educationally powerful partnerships
journeys through                                      for learning.
ongoing, reciprocal
communication.                                        Design and trial ākonga-owned records
                                                      of learning that:
                                                      -capture rich learning
                                                      -builds shared ownership
                                                      -builds student and whanau agency
                                                      -support ākonga transitions across the
                                                      schooling
                                                      -evaluate and communicate progress in
                                                      important learning across the breadth of
                                                      The New Zealand Curriculum and Te
                                                                                                   Students curate, and develop rich      Students experts at curating,
                                                      Marautanga o Aotearoa.
                                                                                                   records of learning share with their   and develop rich records of
                                                                                                   parents and whanau.                    learning share with their
                                                                                                                                          parents and whanau.
                                                      Exploring the use of electronic tools for
                                                      students to share their learning and
                                                      report to their parents on their progress.
                                                      Seesaw and eTap Spot LIght.

                                                                                                                                                                            15
16

               Students participate and learn in caring, collaborative, inclusive learning communities 2019
Indicators and
examples of                        2018                               2019                                2020                           2012
effective practice

Relationships are       Positive Learning for             Positive Learning for Behaviour     Positive Learning for Behaviour
respectful and          Behaviour Implementation          Implementation Year 3 of Tier 1     Implementation Year 3 Tier 2
productive;
difference and          Year 2 of Tier 1                                                                                        Restorative Practices PLD
diversity are valued.                                     Embed PB4L Tier 1                   Train for Tier 2                  for all staff
Instructional           Embed PB4L Tier 1
organisation, task
design, modelling,      PB4L Expectations used in         PB4L Expectations used in every     PB4L Expectations used in          Review and update
and grouping            every class and in all            class and in all interaction        every class and in all interaction
practices develop       interaction regarding             regarding behaviour.                regarding behaviour.
community and           behaviour.
promote active
learning.                                                 Add to signage and visible          Our school vision, values and     Review and update
Students develop        Produce signage and visible       representations of the              PB4L expectations are visible
dialogue and group      representations of the            expectation aligned to the school   throughout the school.
work skills and
participate in          expectation aligned to the        vision statement for all areas of   Everyone know them.
group-based             school vision statement for all   the school                          Visitors and new whanau know
learning activities     areas of the school                                                   what is expected.
where they draw on                                        Everyone at MBS is aware of the
individual strengths
to complete group       Everyone at MBS is aware of       expectations for behaviour          Everyone at MBS is aware of
tasks.                  the expectations for                                                  the expectations for behaviour
The learning            behaviour                         Induction programme for all new
community is
characterised by                                          staff, students and whanau.
respect, empathy,       Develop an induction
relational trust,       programme for all new staff,                                          PB4L implementation is
cooperation and         students and whanau.              PB4L implementation is              evaluated and measured
teamwork.
Students experience                                       evaluated and measured through      through our own internal
positive transitions    Incredible years training for     our own internal systems and        systems and annual external
between learning        Learning support staff and        annual external SET data            SET data collection
contexts.
                        selected teachers.                collection

                        Behaviour                         Explore other cultural
                        PB4L implementation is            frameworks to support behaviour
                        evaluated and measured            2019 Mana Potential Maori
                        through our own internal          Framework
                        systems and annual external
                        SET data collection
                                                                                                                                                            16
17

Strategic Goals Goal 2

                           Educationally powerful connections and relationship with whanau.

Indicators and
examples of                          2018                               2019                               2020                              2021
effective practice

                          School and community are engaged in reciprocal, learning-centred relationships

Parents, whānau
and the community         Term Reveal Days to share       Term Reveal Days to share learning   Term Reveal Days to share           Term Reveal Days to share
are welcomed and          learning and Student Inquiry    and Student Inquiry Outcomes with    learning and Student Inquiry        learning and Student Inquiry
involved in school
                          Outcomes with whanau.           whanau.                              Outcomes with whanau.               Outcomes with whanau.
activities as
respected and
valued partners in        Whanau surveys each term on
learning.                 student inquiry learning        Whanau surveys each term on          Whanau surveys each term on         Whanau surveys each term on
                                                          student inquiry learning             student inquiry learning            student inquiry learning
Taking a
strengths-based
approach, leaders
                          Annual consultation with        Whanau contribute to curriculum      Annual consultation with whanau     Whanau contribute to
and teachers
recognise and​ ​affirm    whanau re curriculum design     overview development                 re curriculum design and inquiry    curriculum overview
the diverse identities,   and inquiry topics                                                   topics                              development
languages and                                             (Digital curriculum focus)           (Social sciences focus)
cultures of parents,      Seek whanau knowledge and                                                                                (Sciences focus)
whänau and the            experience to support inquiry                                        Review our Maunga Model of
community, and            topics                                                               Student Inquiry seek whanau input
actively broker
engagement and
participation.
Leaders and
teachers actively
participate in
whānau and
community activities.

Parents, whānau
and the community
participate in school
activities and

                                                                                                                                                                  17
18

contribute              Voice of Pasefika groups is
constructively to       collected and used to design
decision making in a    language and cultural
variety of productive                                     Voice of whanau is collected and       Māori and Pasifika whanau are            Māori and Pasifika whanau
                        programmes to support                                                                                            are active participants in
roles                                                     used to design language and cultural   active participants in school
                        Pasifika Learners and make                                                                                       school activities and contribute
                                                          programmes to support Learners         activities and contribute to
                        them feel valued and support                                                                                     to planning and development
                                                          and make them feel valued and          planning and development of
                        educational success.                                                                                             of programmes that support
                                                          support educational success.           programmes that support Māori
                                                                                                 and Pasifika learners                   Māori and Pasifika learners
                        Termly Pasefika Fono for
                        planning and development of
                                                          Termly Pasifika Fono for planning
                        initiatives to support Pasifika                                                                                  Termly Pasifika Fono for
                                                          and development of initiatives to      Termly Pasifika Fono for planning
                        student achievement and                                                                                          planning and development of
                                                          support Pasifika student               and development of initiatives to
                        celebrating Pasifika Language ,                                                                                  initiatives to support Pasifika
                                                          achievement and celebrating Pasifika   support Pasifika student
                        Culture and Identity.                                                                                            student achievement and
                                                          Language , Culture and Identity.       achievement and celebrating
                                                          Include student leaders                Pasifika Language , Culture and         celebrating Pasifika Language
                        Termly Whanau Hui for Māori                                                                                      , Culture and Identity. Pasifika
                                                                                                 Identity. Pasifika parents taking the
                        Unit Parents                                                                                                     parents taking the lead.
                                                          Establishment of The Hiaroa whanau     lead.
                                                          committee (Power sharing).             Include student leaders                 Include student leaders
                        Collaboratively work towards
                        the ideal bilingual programme                                                                                    Māori parents co-design and
                                                          Māori parents co design and leading    Māori parents co-design and
                        design for MBS                                                                                                   leading termly Whanau Hui for
                                                          termly Whanau Hui for Māori Unit       leading termly Whanau Hui for
                                                                                                 Maori Unit                              Maori Unit
                        38 Week Te Reo classes
                                                          Te Reo classes offered to all whanau
                        offered to all whanau through
                                                                                                 Te Reo classes offered to all
                        Te Wananga o Aotearoa
                                                          Online sharing of Te Reo Unit          whanau
                                                          Te Reo section on School website /
                        Online sharing of Te Reo Unit
                                                          social media Facebook Page for Te      Online sharing of Te Reo Unit
                        Te Reo section on School
                                                          Reo at MBS                             Te Reo section on School website
                        website / social media
                                                                                                 / social media Facebook Page for
                        Facebook Page for Te Reo at
                                                                                                 Te Reo at MBS
                        MBS
                                                          Students and whanau leading in Te
                        Collaborating with Māori
                                                          Reo Domains to engage the school       Students and whanau leading in
                        whanau in creating of Te Reo
                                                          and community in Te Reo speaking       Te Reo Domains to engage the
                        Domains to engage the school
                                                          opportunities                          school and community in Te Reo
                        and community in Te Reo
                                                                                                 speaking opportunities
                        speaking opportunities
                                                          Developing Bilingual speaking
                                                          community where te reo Maori and       Developing multilingual school
                                                          english are spoken widely.             Te Reo Maori. English and Pacific
                                                                                                 Language are normalised in all
                                                          Digital platforms developed to grown   settings
                                                          te reo community wide.

                                                                                                                                                                            18
19

         Communication supports and strengthens reciprocal, learning-centred relationships with whanau

Indicators and
examples of                       2018                                   2019                                     2020                                2021
effective practice

                       Develop Talanoa Ako Cycle -         Fully implement-                          Review                               Revised Edition
Parents, whānau        MBS in partnership with             MBS Talanoa Ako Cycle - MBS in            Talanoa Ako Cycle - MBS in           Talanoa Ako Cycle - MBS in
and teachers work      parents identify and implement      partnership with parents identify and     partnership with parents identify    partnership with parents
together with          key activities for working          implement key activities for working      and implement key activities for     identify and implement key
students to identify   effectively together to better      effectively together to better            working effectively together to      activities for working effectively
their strengths and    understand and support              understand and support students           better understand and support        together to better understand
learning needs, set    students learning and progress      learning and progress over time with      students learning and progress       and support students learning
goals, and plan        over time with a particular focus   a particular focus on Pasefika fanau.     over                                 and progress over
responsive             on Pasefika fanau.
learning strategies
and activities.        Aim:
                       Students, parents, whānau and
                       teachers have shared
                       understandings of curriculum
                       goals and the teaching and
                       learning process, and engage
                       in productive learning                                                                                             Participants are well prepared
                                                           Focus on preparing participants well      Participants are well prepared and
                       conversations. (Investigate)                                                                                       and confident to engage in the
                                                           for the goal setting and reporting        confident to engage in the goal
                                                           meetings.                                 setting and reporting meetings.      goal setting and reporting
                       The Talanoa Ako Cycle sets                                                                                         meetings.
                       out key actions to help schools,
                                                           Preparing and empowering parents
                       parents and families, teachers,                                                                                    Parents are confident and
                                                           to be able to contribute their
                       and students anticipate and                                                                                        empowered when engaging in
                                                           knowledge and understandings, seek        Parents are confident and
                       understand what steps they                                                                                         learning fono/hui about their
                                                           clarification when needed, and help       empowered when engaging in
                       need to take, and when,                                                                                            children's progress
                                                           plan next steps in the student's          learning fono/hui about their
                       throughout the school year, to:
                                                           learning.                                 children's progress
                           ●   establish and reinforce
                               respectful, inclusive
                               relationships as the        Aligning our reporting processes with a
                               foundation of effective     professional development focus on
                               partnerships around         culturally responsive and appropriate
                               student learning            curriculum design and formative
                                                           assessment.
                           ●   reach a clear
                               understanding of the
                               purpose of working
                               together about student

                                                                                                                                                                               19
20

    learning and develop       Building student agency to ably       MBS Students able to articulate their Confident students who are
    statements for             articulated their learning goals and  learning goals and progress towards able to articulate their learning
    inclusion in school        progress towards meeting their goals, meeting their goals,                  goals and progress towards
    policy documents that                                                                                  meeting their goals,
    reflect this shared
    understanding and                                                                                       Teachers consistent in their
    purpose                    Teachers more consistent in their       Teachers consistent in their approachapproach to reporting student
                               approach to reporting student progress to reporting student progress and     progress and achievement,
●   establish clear, timely
                               and achievement,                        achievement,
    learning goals for
                                                                                                            and parents are well informed,
    students
                               and parents feel more informed,         and parents are well informed,       engaged and confident to ask
●   support, track, clearly    engaged and confident enough to ask engaged and confident to ask             questions and contribute during
    report on and review       questions and contribute during talanoa questions and contribute during      talanoa
    learning goals                                                     talanoa
                               Utilise the Pacific speaking staff
●   establish and build on
                               members to run special evenings for
    students' and parents'
                               Pacific groups to support the
    strengths in relation to
                               understanding around student learning
    learning
                               information and gather voice.
●   help students address
    areas of difficulty in
    their learning             Begin dialogue with pacific groups re
                               possible establishment of dual
●   increase deeper-level
                               language units.
    talanoa ako (discussion
    or conversations about
    education and learning)
    among all participants
    throughout each
    annual cycle

                                                                                                                                              20
21

Student learning at home is actively promoted through the provision of relevant learning
opportunities, resources and support
Indicators and
examples of                         2018                                 2019                                  2020                                 2021
effective practice

                         Parents and whānau receive        Parents and whānau receive             Parents and whānau receive
Leadership and           information and participate in    information and participate in         information and participate in
teachers enable          learning opportunities that       learning opportunities that enable     learning opportunities that enable
parents and whānau
                         enable them to constructively     them to constructively support their   them to constructively support their
to support their
children's learning by   support their children's          children's learning.                   children's learning.
providing them with      learning.                         Exploring Seesaw for Y0-4
materials and                                              Exploring eTap for Y5-6                Parent voice determines context
connecting them to       Parent voice determines                                                  and content for Home Group
community                context and content for Home                                             Partnerships
resources.               Group Partnership                 School Home Group Partnerships
                                                           Transition to school and pre-school    Newly Designed Transition to
                         Induction workshops for           workshops reviewed and redesigned      school and pre-school workshops
                         parents of new 5 years olds       from whanau feedback                   implemented
                         during pre-school visits -
                         collection of whanau voice on     Exploring ways to provide digital      Exploring ways to provide digital
                         effectiveness of workshops and    platforms for engagement in            platforms for engagement in
                         transition to school - seek       homeschool partnerships                homeschool partnerships
                         feedback on effectiveness and
                         cultural competency
                                                           Whanau voice contributes to
                         Any homework assigned is          homework design
                         carefully designed to promote
                         purposeful interactions
                         between parents and children,     Explore digital solutions for home
                                                                                                  Digital and Collaborative Learning
                         with teachers providing timely,   learning
                                                                                                  Innovations
                         descriptive oral or written
                         feedback.                         Digital and Collaborative Learning
                                                                                                  Year 2 Implementation Phase
                                                           Innovations
                                                                                                  TE REO MAORI WHANAU Online
                         Collect whanau feedback to                                                                                      Digital and Collaborative
                                                                                                  LEARNING NETWORK (Mindlab
                         review homework                   Year 1 Design and launch Phase                                                Learning Innovations
                                                                                                  assignment Principal)
                                                           TE REO MAORI WHANAU Online
                         Investigate the use of etap       LEARNING NETWORK (Mindlab                                                     Year 3
                         parent portal                     assignment Principal)
                                                                                                                                         TE REO MAORI WHANAU
                                                                                                  Whanau actively utilise the
                                                                                                                                         Online LEARNING NETWORK
                                                                                                  Te Reo Maori readers to support
                                                                                                                                         (Mindlab assignment Principal)
                                                                                                  Te Reo i te kainga. PDF versions
                                                                                                                                         Well utilised by whanau to

                                                                                                                                                                          21
22

                                                               accessible via digital platforms    support in the growth of our
                                                                                                   Maori speaking community

                          Te Reo Maori readers sent home to
                          support Te Reo i te kainga. PDF
                          versions accessible via digital
                          platforms

                          Dual Language Fono for
                          Linguistically diverse Pacific
                          parents
                          Fono to help parents understand
Teachers, parents,        how to support their children's      Parents confident in using Dual     Parents confident in using Dual
whānau and                learning at school, by using the     Language Text to support learning   Language Text to support
community engage          Pasifika dual language books at      at home                             learning at home
in joint activities and   home.
interventions to
improve learning
and/or behaviour.         Use of                               Use of                              Use of
                          Supporting your child's learning     Supporting your child's learning    Supporting your child's
                          through reading R
                                          ​ esource            through reading R
                                                                               ​ esource           learning through reading
                                                                                                   Resource
                          In Gagana Samoa, Gagana Tokelau,     In Gagana Samoa, Gagana
                          Lea Faka Tonga, Cook Island Maori,   Tokelau, Lea Faka Tonga, Cook       In Gagana Samoa, Gagana
                          Vagahau Niue.                        Island Maori, Vagahau Niue.         Tokelau, Lea Faka Tonga,
                                                                                                   Cook Island Maori, Vagahau
                                                                                                   Niue.
                          Introduction of
                          Dual Language Readers for Pacific    Dual Language Readers for Pacific
                                                               Students and families who are       Introduction of
                          Students and families who are                                            Dual Language Readers for
                          English language learners            English language learners
                                                               are used confidently                Pacific Students and families
                          Create web access to Dual                                                who are English language
                          Language Books                                                           learners are widely used

                                                                                                                                   22
23

Community collaborations enrich opportunities for students to become confident,
connected, actively involved, lifelong learners
Indicators and
examples of                          2018                                2019                                   2020                                2021
effective practice

Teachers, parents,        Review PB4L work to date-
whānau and                Understand and appropriately
community engage          apply Maori and Pasifika
in joint activities and
                          cultural practices.
interventions to
improve learning
and/or behaviour.         PB4L whanau engagement in
                          planning and review -
School and                Parent representation on PB4L
community work            Team
together to support
students to make
                          ECE engagement and
effective transitions
at critical points on     relationship building and
their educational         transition to school programme                                            Relationships formed with
journey.                  - Kindy buddies                  Relationship building with local
                                                           Kohanga Reo                              Intermediates and High schools re
                                                                                                    Māori​ Bilingual pathways for our
The school                Transition Links hui with
proactively identifies                                     Engaging with Intermediates and          Maori bilinguals
                          contributing ECE staff termly                                             Collaboration in developing a
and draws on                                               High schools re ​ Māori​ Bilingual
community                                                  pathways for our tamariki at MBS         Maori medium pathway from ECE
resources to                                                                                        to Tertiary
enhance student                                                                                                                          Te Iti Kahurangi Kahui Ako co
learning                                                                                            Te Iti Kahurangi Kahui Ako co
                                                           Te Iti Kahurangi Kahui Ako co                                                 constructed transition plans
opportunities,            Transition to Intermediate                                                constructed transition plans
achievement and                                            constructed transition plans                                                  highly effective
                          information evening for year                                              implemented
wellbeing                 5-6 parents in term 1            developed

                                                                                                                                         Place based student inquiries
                                                           Place based student inquiries that       Place based student inquiries that   that collaborate with marae,
                          Build Iwi and community                                                   collaborate with marae, maunga,
                                                           collaborate with marae, maunga,                                               maunga, Ambury farm and
                          partnerships                                                              Ambury farm and local expertise
                                                           Ambury farm and local expertise                                               local expertise
                              - Te Puea Marae call
                                  back                                                              Building partnerships with local
                                                           Building partnerships with local                                              Building partnerships with local
                              - Mangere Mountain                                                    community through student inquiry
                                                           community through student inquiry                                             community through student
                                  Education Centre                                                  Papatuanuku Marae / Para Korer       inquiry
                              - Te Wananga o
                                  Aotearoa                 Future focused problem solving
                                                           through identification of local issues                                        Future focused problem
                              - SUPA Saintz Up                                                      Future focused problem solving
                                                           and needs                                                                     solving through identification of
                                  Academy performing                                                through identification of local      local issues and needs
                                  arts classes                                                      issues and needs

                                                                                                                                                                            23
24

                        Te Iti kahurangi transition and
                        collaboration across our 10        Building and in-depth knowledge of          Building and in-depth knowledge     Building and in-depth
                        schools                            the School Pepeha, the places the           of Te Kingitanga, the places the    knowledge of Ngati Whatua,
                                                           histories and stories through               histories and stories through       Takaparawha Orakei
                        Place based student inquiries      engagement with Makaurau Marae,             engagement with Te Puea Marae,
                        that collaborate with marae,       Te Pane o Mataoho Education                 Te Pane o Mataoho Education
                        maunga, Ambury farm and            Center and Local historians,                Center Kingi Tawhiao's whare,
                        local expertise                    kaumatua and mana whenua                    Turangawaewae and Local
                        Building partnerships with local                                               historians, kaumatua and mana
                        community through student                                                      whenua
                        inquiry

Strategic Goal 3
                                            Professional capability and collective capacity

Indicators and examples of
effective practice                             2018                             2019                                 2020                             2021
                 A strategic and coherent approach to human resource management builds professional
                                            capability and collective capacity
Effective leaders and teachers       To be a school of choice for    To be a school of choice for         To be a school of choice for     MBS is a school of choice for
are recruited, selected and          prospective teachers            prospective teachers                 prospective teachers and to      high performing education
retained.                                                                                                 attract a diverse staff that     staff. Our staff are experts in
Induction of new teachers is
                                     Development of MBS              To have a diverse teaching           reflects the diversity of our    culturally responsive
systematic and focused on the
development of adaptive              Teaching and Learning site to   and learning support staff that      school roll.                     pedagogy.
expertise.                           document and inform high        reflects the diversity of our                                         Our diverse staff reflects the
                                     expectations in all areas of    school roll.                         Seek linguistically diverse      culture and linguistic diversity
Teachers are well qualified and      curriculum delivery at MBS                                           teachers                         of the school roll.
have relevant curriculum,
assessment and pedagogical                                           MBS Learning and teaching            Support teachers and leader      Support teachers and leader
knowledge.
                                                                     site is a high quality resource      to access sabbatical and study   to access sabbatical and study
Teachers act ethically and with
agency to ensure that all students   Effective pedagogy and          that supports the induction of       awards to develop expertise      awards to develop expertise in
achieve valued outcomes.             cultural competency             new staff providing all the          with a focus on the DMIC         fields of study that has high
Teachers have the cultural           development                     need to deliver the MBS              master and the TESOL             relevance for our school.
competence and expertise to                                          curriculum expectations.             qualifications.                  Aim to have at least 2 annually
provide inclusive and productive     MBS teachers are effective at
learning e
         ​ nvironments for           embedding the Principles of

                                                                                                                                                                              24
25

diverse students.                   the Treaty of Waitangi in their
Coherent performance                classrooms.
management processes:
    ● enable identification of
                                    Callback day Te Puea Marae        Wananga 2 day call back           Wananga 2 day call back            Wananga 2 day call back
         teachers' professional                                       Makaurau Marae Ihumatao           Pukaki Marae Te Akitai Te
         learning and               Mangere Tainui Waka                                                                                    Orakei Marae
                                                                      Te Ahiwaru Te Waiohua             Waiohua
         development needs                                                                                                                 Ngati Whatua ki Orakei
    ● use multiple sources of
         feedback (individual and   Teacher and leaders are
         team) on teacher           effective at using Spirals of
         effectiveness              Inquiry to accelerate student                                                                          Teachers and leaders are
    ● provide professional                                            Leaders are experts in            Teachers are leading               experts at leading
                                    achievement                       supporting team teachers          collaborative spirals of inquiry
         learning opportunities                                                                                                            collaborative spirals of inquiry
         that are responsive to                                       through authentic spirals of      in small focus groups              in small focus groups driven
         identified needs and       Fortnightly team discussions      inquiry focused on
                                    Regular staff hui                                                                                      by identified needs
         align with the school's                                      linguistically diverse students
         strategic goals.           Professional Learning             ALT coaching of ISL               ISL coachign of classroom
Ineffective performance is          Partnerships                                                        teachers
identified and addressed.
                                    DMIC Developing                   Year 2 DMIC PLD for all           Year 3 DMIC PLD for all            Year 4 DMIC PLD for all
                                    Mathematical Inquiry              teacher                           3 tiered programme                 3 tiered programme
                                    Communities - building school     Pick up workshops for new
                                    capacity and developing           staff                             Tier 1 - introduction and          Tier 1 - introduction and
                                    leaders                           Algebra workshops for all         induction for new teachers         induction for new teachers
                                                                                                        Tier 2- in school mentor visits    Tier 2- in school mentor visits
                                                                                                        and workshops for developing       and workshops for developing
                                                                                                        teachers                           teachers
                                                                                                        Tier 3 - Lesson study group to     Tier 3 - Lesson study group to
                                                                                                        grown in school leads              grown in school leads

                                                                                                                                           Offer DMIC postgrad onsite
                                    First Chance Literacy years
                                                                      Development of 3 in school        Develop 2 First chance             Develop 2 First chance
                                    1-4 developing our own in
                                                                      First Chance in school            mentors in processing and          mentors in processing and
                                    school leaders
                                                                      mentors for sustainability        comprehending each year            comprehending each year
                                                                      using the colleague study         using the colleague study          using the colleague study
                                                                      model                             model                              model
                                    First Chance Literacy Year 5-6
                                    Building consistently effective
                                    literacy practice across all
                                    levels of the school.                                                                                  Building teacher confidence
                                                                                                                                           and capability in the
                                                                                                                                           overarching aspects of nature
                                                                                                                                           of science.
                                    MBS Appraisal
                                    Transition from Arinui to

                                                                                                                                                                              25
26

developing our own MBS                                                                    MBS Appraisal
Developed template(focus on            MBS Appraisal                      MBS Appraisal
curating evidence and                  Embedding MBS Quality
collaborative sense making             practice template for curation
and appraisal discussions)             of quality evidence,

 The Quality Practice                  Workshop on effective goals
 Template: the Standards               setting - linked to data and
 for the Teaching                      informs teacher inquiry
 Profession At Mangere
 Bridge School                         Leadership coaching on
                                       appraisal discussion​ to
 Template designed and used            implement work around the
                                       goals, the evidence that
 for individual teachers to
                                       informs practice and decision
 complete as a stand alone             making, and the conversations
 document for an appraisal             that are central to appraisal.
 record or as a way to plan a
 website.                              Inclusion and alignment of
Workshops on                           Tataiako, Tapasa and the
Getting to know the ​Standards for     leadership frameworks into
the Teaching Profession ​is            our template
essential for making appraisal
valuable, manageable and
learner-centred for all teachers       Induction to MBS Appraisal for
                                       new staff
and leaders. Knowing the
standards and having a shared
                                       Refresher for all staff, revisit
understanding of what they look
                                       quality evidence curation
like at our place allows us to
focus our appraisal attention
around our goals and areas of          MBS 2019 Appraisal overview
inquiry.                               and process refreshed and
                                       socialised
Co constructions of the Quality
Practice Template together as a
whole teaching staff to identify the
Standard

Supporting teachers and leaders
to see the naturally occurring
evidence available for
discussion/analysis.

                                                                                                          26