MARCH - DECEMBER - WWW.SEMANNSLATTERY.COM - Semann & Slattery
Page content transcription
If your browser does not render page correctly, please read the page content below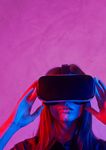 The team at Semann & Slattery are proud to present Pedagogy+. Our thinking was to create a magazine that fosters critical
thinking and stimulates conversations to advance the theory and practice of pedagogy in early education settings. The design, an
in-house production, brings together the thinking of highly respected and knowledgeable education experts in an accessible and
sophisticated magazine.

Each edition explores a range of topics related to the practice of teaching with a focus on a particular theme. 'Listening with…'
and 'Under the spotlight…' are regular features where each issue we will interview an inspirational leader, and ask some quirky
'life' questions of a well-known individual.

Printed on 100% recycled paper, the pages of Pedagogy+ will brim with inspiring articles, candid conversations, the latest trends
and lifestyle treats - our brief being to foster critical thinking and stimulate conversations that can advance the theory and
practice of pedagogy in early education settings, and to encourage you to think about you.

Why subscribe? – it's an opportunity to:
§    Slow down, relax and enjoy a well-informed read
§    Share in the insights of highly-respected and knowledgeable education experts
§    Enjoy the experience of deciding – what might I like for me or that would make a great gift for someone else
§    Critically reflect on what you do and why you do it...

§    Annual hard copy subscription of the next three issues $85.00 (incl. GST)
§    Individual issue $29.00 per issue (incl. GST)

VIEW THE FIRST ISSUE OF
PEDAGOGY+ FOR FREE ONLINE!

    1 YEAR (3 ISSUES) / $85.00
    1 ISSUE / $29.00

 www.pedagogymagazine.com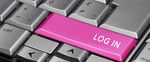 Welcome to the 2020 suite of professional learning courses. Like with each year there is so much to include in a sector
which is constantly experiencing change. As this calendar goes to print, Australia has experienced the devastation of a
summer of fires which has placed our people and natural environment at considerable risk. This devastation can never
  be reduced to one aspect; however, climate change and its effects are being felt. As such, in our small way, Semann
   & Slattery, in partnership with Anne Stonehouse, is honoured to bring together a presentation on helping children
  and families work through and understand devastation and traumatic events. All profits from these sessions will be
 directed to bush fire recovery efforts. In addition, we have some unique events. A world-first for early childhood, and
  not to be missed is a visit Claire Warden's Nature Kindergarten in Scotland through the virtual world. We also bring
you two amazing roadshow conferences - in June, our educational leaders conference and in November, our beautiful
   spaces conferences. We have no doubt our 2020 selection of professional learning programs will support you and
 your colleagues continue to strive towards improved practices. Take some time out to turn the pages of this calendar
   and chose from the unique selection of one-off courses. Or, which when selected with complimentary workshops
 and facilitated support through practice plus or the QIP package can provide a platform for your annual professional
  learning. And of course, we haven't forgotten those who wish to connect via online learning. Our concierge suite of
  programs supports those in leadership roles, those working as educational leaders and those wanting to build their
  reflective practice skills. We look forward to seeing you at some of our listed events and want to thank you for your
                                ongoing support for this our 20th year of Semann & Slattery.

                             Anthony Semann                          Colin Slattery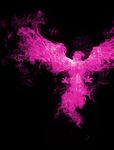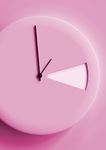 INSPIRATIONAL SPEAKERS
ABOUT INSPIRE 2020                                  The INSPIRE 2020 Conference features national and international
                                                   speakers who will challenge us to dream, to act, and not be limited
INSPIRE 2020 offers a unique experience of
                                                          by what we have, but to dream about what can be.
learning and inspiration. A time and space for
reflection, dialogue and debate; for networking
and strengthening of collegial relationships.
Together we will re-imagine what early years
education can look like into the future without
limitations or constraints.

Influential thinkers from across the sector and
beyond will inspire you as they share their
experiences and practical ideas. The conference
program provides opportunities to explore and
unpack curriculum; programming and practice;
social justice; nature pedagogy, documentation
and much more. This conference aims to provoke
as much as it aims to comfort. You will traverse
a range of theories, philosophies and ideas as
we dream, create and innovate practice into the
future.

You will leave INSPIRE 2020 refreshed and re-
invigorated. Ready to share your learnings and
new thinking with your colleagues, moving from
reflection, dialogue and debate into practice.

WHO SHOULD ATTEND
PRACTITIONERS: Teachers and educators
MANAGERS: Centre directors, program managers
APPROVED PROVIDERS
POLICY and DECISION MAKERS
...those with an interest in early childhood
education and want to be re-inspired, then this
conference is for you and NOT TO BE MISSED!

VIRTUAL REALITY
EXPERIENCE
Explore Auchlone through the virtual world
followed by a discussion zone to reflect, debate
and explore the impact of this experience on
practice. Sponsored by Educational Experience
and developed in collaboration with Dr Claire
Warden, this an immersive, unique and not
to be missed experience. Open to conference
registrants only.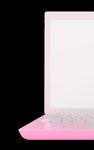 6

REQUIREMENTS
FOR
PROFESSIONAL
DEVELOPMENT
TO MAINTAIN
TEACHER
REGISTRATION
STATE BY STATE
OVERVIEW
7

ALL STATES                                                QUEENSLAND
All workshops on the 2020 calendar can be used            To achieve full registration Early Childhood Teachers
to accumulate Teacher Identified Professional             must meet the Australian Professional Standards for
Development (PD) hours – please check TIPD                Teachers at the Proficient career stage. The evidence
requirements specific to each state.                      of this must include involvement in collegial and
                                                          collaborative teaching activities.
            NSW Workshops identified with the             Queensland College of Teachers: www.qct.edu.au/
            NSW state logo & APTS information             registration/achieving-the-standards
            deontes NESA Registered PD
                                                          SOUTH AUSTRALIA
ACT                                                       To renew Teacher registration every 3 years, you will
To maintain ongoing registration, you must record and     be asked to declare whether you have completed a
reflect on 20 hours of professional learning each year.   minimum of 60 hours of professional learning and
You must ensure you have completed at least 5 hours       which of the Australian Professional Standards for
of Teacher Quality Institute Accredited programs and      Teachers. It is optional to record more than 60 hours.
at least 5 hours of Teacher Identified activities. The    Teachers Registration Board of South Australia:
remaining 10 hours can be made up of either.              www.trb.sa.edu.au
ACT Teacher Quality Institute: www.tqi.act.edu.au
                                                          VICTORIA
NEW SOUTH WALES                                           Victorian Institute of Teaching (VIT) requires that
To maintain ongoing registration, you are required        Teachers engage in at least 20 hours of Professional
to undertake 100 hours of professional development        Development each year in order to renew your
over a 5 year period. Along with the minimum NESA         registration. The learning must refine professional
registered Professional Development requirements          knowledge, skills, practice and values as described
(20 hours for full time Teachers), the balance of the     in the Code of Conduct and Ethics and the Australian
100 hours of Professional Development can comprise        Professional Standards for Teachers
NESA registered and Teacher Identified Professional       Victorian Institute of Teaching: www.vit.vic.edu.au
Development (TIPD). TIPD includes attending
conferences, forums or workshops.                         WESTERN AUSTRALIA
NB: TIPD does not cover programming, procedural staff     To apply for or renew Teacher registration applicants
meetings, parent-teacher meetings, writing reports or     must supply a recommendation from the workplace
excursions                                                that they have met the Professional Standards at the
NSW Education Standards Authority:                        Proficient level. The person making the declaration
www.educationstandards.nsw.edu.au/wps/portal/             must provide a summary of the reasons why they
nesa/teacher-accreditation/maintaining-accreditation/     consider the applicant has met the standards at
professional-development/teacher-identified-pd            the Proficient level. Reflections on attendance at a
                                                          professional development workshop would be an
TASMANIA                                                  excellent way to do this.
In order to renew full teacher registration you must      Teacher Registration Board of Western Australia:
include evidence of professional development              www.trb.wa.gov.au
undertaken.
Tasmanian Legislation: www.legislation.tas.gov.au
ANTHONY                   COLIN
 SEMANN                  SLATTERY

   ANNE       CLAIRE      DAVID       JANET
STONEHOUSE   WARDEN       GILKES    ROBERTSON

  KAREN        KIRSTY                 LESLEY
  MARTIN     LILJEGREN                JONES

  LOUISE       PHILIP    RED RUBY    STEFANIA
  DORRAT      BUTLER     SCARLET    GIAMMINUTI

              TRACEY      WENDY      WENDY
              POPPLE       LEE      SHEPHERD
9

CONTENTS
SPECIAL EVENT FUNDRAISER
 Follow Their Lead: Reflections On Supporting		   10     Learning Walks And Talk			                 30
 Children In Turbulent Times
                                                         Listening To Possibilities 			             30
                                                         New Directors / Managers			                31
CONFERENCES
                                                         Not Just 'Drop Off And Go' 			             31
 Places, Spaces And Beauty Conference		           12
                                                         Positivity And Positive Workspaces		       32
    - A Day In The Wild: Relationships, 		        13
                                                         Putting The Team Together			               32
      Curriculum And Nature Masterclass
                                                         Project Work & Loose Parts			              33
 The Educational Leader Conference			             14
                                                            - Moving Beyond Activities
 Creating Beautiful Learning Environments		       15
                                                            - The Pedagogy Of Loose Parts
 For Children (Mini Rural Conference)
                                                         Quality Improvement Plans (QIP)		          34
ONLINE OFFERINGS					                                    QIP Team Support Package			                35
 Contemporary Curriculum Club			                  17     Reflective Practice				                    36
 The Concierge Service				                        19     Rethinking Behaviour			                    36
    - The Educational Leader 				                 20     Risky Play					                            37
    - The Leadership Space 			                    20
                                                         Talking To Parents About The Hard Stuff    37
    - The Reflection Room				                     21
                                                         The Role Of The Adult In Co-Constructing   38
                                                         Projects With Children
WORKSHOPS
                                                         Three Themes In The Fountain Of Quality    38
 'Yura' The Mirror Always Has Two Faces		         23
                                                         Working From Vision To Reality		           39
 (2 Day Workshop)
                                                         Unravelling The Complexities And		         39
 A Beautiful World For Babies				                 24
                                                         Possibilities Of Play
 The Wonderful World Of Our 2's And 3's		         25
                                                         Using The Planning Cycle			                40
 And Now You're A Room Leader			                  26
 Children As Agentic Citizens 				                26
 Curriculum And Documentation Immersion Class     27
 (2 Day Workshop)
 Do I Have The Skills To Lead?				                27
 Documentation Solutions				                      28
 Launching Into Educational Leadership		          29
 Leadership Immersion (2 Day Workshop)		          29
10           FOLLOW THEIR LEAD
               REFLECTIONS ON
            SUPPORTING CHILDREN
             IN TURBULENT TIMES
              A SPECIAL EVENT WITH ANNE STONEHOUSE OAM & ANTHONY SEMANN

                      ALL PROCEEDS WILL BE DONATED TO THE BUSHFIRE APPEAL

Communities across Australia have experienced much upheaval and
sadness with the devastation of the 2019/2020 bushfires. This tragedy
touches all of us, impacting at the very heart of what we do. Inspired
by educator conversations around how do we work with children and
families to not only answer questions but also to offer comfort and hope
– Anne Stonehouse and Anthony Semann bring you this special event…
all proceeds will be donated to the Bushfire Appeal.

Anne Stonehouse wrote, 'Most lives include tragedies, crises, disasters,
severely distressing events. They may be public or private, shared or
personal. Sometimes they happen to us directly. They may happen to
people close to us, people we love and who love us, and they touch
us because of our relationship. They may occur in our community, and
their geographical proximity brings shock and fear. They may strike
entire communities and upend the lives of many people. They may
happen far away, affecting no one we know directly, and still shatter
us.'

Children and adults are in many ways similar, in some ways different.
Every child, like every adult, is unique. These truths apply in ordinary
everyday times and in extraordinary times. These extraordinary times
may be shared natural or human-made disasters, such as fires, floods
or terrorist attacks, that impact directly on entire communities. We may
be affected indirectly by knowing about them, even when they have no
direct impact on us.

Extraordinary events that turn our world upside down also include
personal or family crises and tragedies — events such as the death of a
loved one, separation or divorce, and serious medical or health-related
events.

When such events occur, children look to us for comfort, security and
help to make sense of what has happened. This presentation will explore:
▪    The ways in which educators can support children during turbulent
     times
                                                                           2020 LOC AT I ON S A N D DAT ES
▪    The implications of turbulent times on curriculum content
▪    How to work in collaboration with families and other support          9:00AM - 4:00PM | $250.00 incl. GST
     services to ensure better outcomes for children
                                                                           SYDNEY		         Wednesday, 18 March 2020
Inspired by recent events and a booklet called What Happened to the        		               Novotel Sydney Int. Airport, NSW
World? Helping children cope in turbulent times. The original version of
this booklet was written by Jim Greenman in response to the terrorist      MELBOURNE Friday, 1 May 2020
attack on September 11, 2001. In 2002, Pademelon Press published an        		Rydges Melbourne, VIC
international version, adapted by Jim Greenman and Anne Stonehouse.

  TO LEARN MORE OR REGISTER, GO TO WWW.SEMANNSLATTERY.COM
12

              PLACES, SPACES AND
              BEAUTY CONFERENCE
                        IN SEARCH OF AESTHETIC JOY
In 2018 the Creating Beautiful Spaces Conference toured Australia to a sell-out crowd. In response to endless emails requesting the
return of this conference, we have decided to offer it again in 2020. The same presenters but NEW TOPICS and NEW PRESENTATIONS.

We have come to understand the power spaces and places play in our daily lives. They can lift the human spirit and can evoke
particular emotions. These spaces and places are also guardians of our identity. The spaces we find ourselves in must be created
with thought, care and intentionality, this includes both the indoors and the outdoors. With this in mind, how might we create
beautiful places and spaces for children and adults in early education sites? This conference will provoke your thinking, inspire you
to become an ambassador for your environment and provide you with the information needed to become a catalyst for change.

A day spent swimming in beautiful stories, hearing amazing speakers and being engulfed in images that will nourish your life and
revive your spirit. Could there be anything better than this?

ANTHONY SEMANN		                    BEAUTIFUL SPACES: JOY MAKERS OR JOY KILLERS

DR CLAIRE WARDEN 		                 BEAUTY IN DISTORTION: NATURE AND PERFECTION

JANET ROBERTSON		                   AESTHETIC ATTUNEMENT: EVERYTHING MATTERS

DR STEFANIA GIAMMINUTI THE VALUE OF ARTISTRY AND AN ETHIC OF DESIGN:
				                   BEAUTIFUL ENCOUNTERS IN REGGIO EMILIA AND AUSTRALIA

KIRSTY LILJEGREN		                  WHAT IF..? DARING TO THINK DIFFERENTLY ABOUT
				                                ENVIRONMENTS AND SPACES FOR YOUNG CHILDREN

             2020 LO CATIO NS AND DATES
             9:00AM - 4:00PM | $445.00 incl. GST

             SYDNEY		 Thursday, 5 November 2020			 CANBERRA                             Wednesday, 11 November 2020
             		Novotel Sydney Int. Airport, NSW    		                                   QT Canberra, ACT
             TASMANIA          Saturday, 7 November 2020              MELBOURNE         Thursday, 12 November 2020
             		                MONA Hobart, TAS                       		                Mantra Bell City Prestons, VIC
             BRISBANE          Monday, 9 November 2020                PERTH		           Saturday, 14 November 2020
             		                Victoria Park, QLD                     		                Karstens Perth, WA
             ADELAIDE          Tuesday, 10 November 2020
             		                Rydges South Park Adelaide, SA

 TO LEARN MORE OR REGISTER, GO TO WWW.SEMANNSLATTERY.COM
A DAY IN THE WILD                                                                                                                  13

RELATIONSHIPS,
CURRICULUM AND NATURE
A VIRTUAL REALITY EXPERIENCE OF AUCHLONE
NATURE KINDERGARTEN IN SCOTLAND
DR CLAIRE WARDEN & ANTHONY SEMANN

Join Dr Claire Warden and Anthony Semann for this world first experience of blending virtual reality and experiential
learning as we spend a day in the wild.
​
Claire's nature pedagogy philosophy is recognised internationally with Auchlone Nature Kindergarten acknowledged as
a sector leader. Situated on an estate of pasture and forest, Auchone affords children the opportunity to build rich early
memories and a deep understanding of place. Children spend their day in a mix of environments. An indoor space complete
with wooden furniture, materials and resources. An outdoor investigative zone, offering a variety of encounters. And the
wild wood, where they can experience the thrill of playing in a forest, climbing trees, navigating fallen logs, crossing the
burn or exploring a tangled undergrowth. A magical location full of risk and challenge, awe and wonder.

In this professional learning and experiential experience you will venture into the wild with a virtual reality tour of Auchlone
Nature Kindergarten followed immediately by a day of learning about the intersection between relationships curriculum
and nature. This is a unique experience, not to be missed.

      2020 LOCATIO NS AND DATE S
      9:00AM - 4:00PM | $320.00 incl. GST

      SYDNEY		          Wednesday, 4 November 2020
      		                Novotel Sydney Int. Airport, NSW

      MELBOURNE Friday, 13 November 2020
      		Mantra Bell City, VIC

 TO LEARN MORE OR REGISTER, GO TO WWW.SEMANNSLATTERY.COM
14
           THE EDUCATIONAL
          LEADER CONFERENCE
                   OUR 4TH EDUCATIONAL LEADER
                      NATIONAL ROADSHOW
Educational leadership is a journey. It is a commitment to improving how teaching occurs and the educational and developmental
outcomes which result from teaching. Educational leaders play an essential role in supporting such improvements. In doing so, this
role brings with it much joy as well as some challenges.

For the fourth time, Semann & Slattery is pleased to bring you the educational leader conference roadshow. Featuring new content
and some of Australia's most sought-after speakers, this conference is a must for educational leaders across Australia. Be prepared
to be supported, challenged, inspired and reassured as we explore a range of relevant topics relating to the role of the educational
leader.

Not to be missed…the conference brings together some big ideas into everyday practical ways.

ANTHONY SEMANN		                    LEADING CURRICULUM CHANGE: TOGETHER WE CREATE MORE

DAVID GILKES			 A DANCE OF DISTRUPTION: REFRAMING DOMINANT DISCOURSES
				AND CHOREOGRAPHING ALTERNATIVE STORIES

WENDY LEE 			   ASSESSMENT PRACTICE: THE POWER TO TRANSFORM
				AND RECLAIM OUR VOICES
ASSOCIATE PROF.
KAREN MARTIN		  ARE YOU KIDDING ME!

LOUISE DORRAT		 LEADING OTHERS: BE BRAVE AND COURAGEOUS

     2 020 LOCAT I O NS AND DATE S
     9:00AM - 4:00PM | $445.00 incl. GST

     PERTH		          Monday, 22 June 2020
     		               Karstens Perth, WA

     ADELAIDE         Tuesday, 23 June 2020
     		               Rydges South Park Adelaide, SA

     SYDNEY Wednesday, 24 June 2020
     		Novotel Sydney Int. Airport, NSW

     CANBERRA         Thursday, 25 June 2020
     		               QT Canberra, ACT
     MELBOURNE        Friday, 26 June 2020
     		               Bayview Eden, VIC

     BRISBANE         Monday, 29 June 2020
     		               Victoria Park, QLD

 TO LEARN MORE OR REGISTER, GO TO WWW.SEMANNSLATTERY.COM
15

CREATING
BEAUTIFUL
LEARNING
ENVIRONMENTS
FOR CHILDREN
HOW TO FIND BEAUTY IN
AN EARLY CHILDHOOD
SETTING
A MINI CONFERENCE WITH ANTHONY SEMANN & WENDY SHEPHERD

Provisioning the educational environment can be a challenge for                Completing Creating Beautiful Learning Environments will contribute 6 hours of NSW
a number of reasons, including: the absence of a vision, a lack of             Education Standards Authority (NESA) Registered PD addressing APTS 6.2.2 & 6.3.2 from
                                                                               the Australian Professional Standards for Teachers towards maintaining Proficient Teacher
inspiration regarding what the space can look like, or a lack of synergy       Accreditation in NSW.

amongst the team. There is much to think about when it comes to
the ways in which early childhood environments are provisioned.
Educators make choices regarding what equipment to purchase,               2020 LOC AT I ON S A N D DAT ES
which resources to offer children and how to make spaces beautiful.        9:00AM - 4:00PM | $290.00 incl. GST

Upon completion of this workshop, you will be able to:
▪  Identify the impact environments have on teaching and learning          ALBURY                    Wednesday, 29 April 2020
                                                                           WODONGA                   Ouest Wodonga, VIC
▪  Articulate with colleagues the changes needed in your learning
   environments                                                            WOLLONGONG                Monday, 17 August 2020
▪  Map out a change plan for both the indoor and outdoor                   		                        Novotel Wollongong Northbeach, NSW
   environment
                                                                           TAMWORTH                  Friday, 21 August 2020
▪  Identify the seven principles of great design
                                                                           		                        Tamworth TBA, NSW
▪  Select equipment and resources that engage the minds of
   children and assist in learning                                         ORANGE                    Monday, 12 October 2020
                                                                           		                        Orange Ex-Services Club

  TO LEARN MORE OR REGISTER, GO TO WWW.SEMANNSLATTERY.COM
17

CONTEMPORARY
CURRICULUM
CLUB
ONLINE OFFERING
ANTHONY SEMANN & DR RED RUBY SCARLET

ABOUT THE CONTEMPORARY CURRICULUM CLUB

The Contemporary Curriculum Club is a participatory
and reflective community aimed at enhancing
understandings of contemporary curriculum. The club
will both explore new ideas while also playing with
risky ideas that influence and enhance and transform
curriculum. We aim to keep the rigour in curriculum
alive through discussion and practices which are often
rare to find these days when conversations regarding
compliance and adherence tend to be the norm. We
understand that we work in a challenging and changing
landscape. This, however, should not be a reason for
us to become complacent in our thinking. So… do you
yearn to be part of something unique which values
deep learning, creates innovation to sculpture stunning
ways of living reflective practice, critical reflection and
recognising the power of theory in practice? Come
prepared to be dazzled and challenged in this 8-part club
- to investigate the bee in your curriculum bonnet!

 TO LEARN MORE OR REGISTER, GO TO WWW.SEMANNSLATTERY.COM
CONTEMPORARY                                                                                                        18

 CURRICULUM
 CLUB
 ONLINE OFFERING

Some ideas we will be exploring include:                   Who should be a register for this club?
▪ The rich and complex history of curriculum and its       ▪ Educators interested in thinking differently about
   impact on the everyday                                    curriculum
▪ What do people do all day in early childhood             ▪ Educational leaders who desire to strengthen their
   programs                                                  knowledge
▪ Developing shared understandings of curriculum           ▪ Pedagogy and practice managers wanting to explore
▪ Place-based theory and practice unique to the              new ideas
   Australian context                                      ▪ Centre managers who wish to remain abreast of new
▪ The art of critique as a cornerstone of curriculum         ideas
▪ Children's rights and curriculum
▪ Documentation as a process of 'thinking with'            LIMITED NUMBERS
▪ A contemporary and critical understanding of the         We will be limiting Contemporary Curriculum Club
   cycle of planning                                       numbers, so book in ASAP to avoid dissapointment

Be prepared to learn new knowledge, shift your practice
and share what you know. To recognise how you learn,
to be challenged and befriend this to support others to
think and work with a similar mindset but with different
perspectives. To dream big and revolutionise what              SESSION DAT ES
curriculum is and how it operates in the everyday.             LOG-IN 6:00PM - 8:00PM | $660.00 incl. GST
                                                               for your March to October subscription (8 sessions)

HOW DOES THE CONTEMPORARY CURRICULUM                           SESSION 1          Monday, 16 March 2020
CLUB OPERATE?                                                  SESSION 2          Monday, 20 April 2020
You can be in Bankstown (NSW), Balaclava (Victoria)            SESSION 3          Monday, 25 May 2020
                                                               SESSION 4          Monday, 15 June 2020
Banksia Park (SA) Burbank (QLD) Bees Creek (NT)
                                                               SESSION 5          Monday, 13 July 2020
Burswood (WA) Beauty Point (TAS) Belconnen (ACT)               SESSION 6          Monday, 24 August 2020
and you can still be a part of this club. While we will        SESSION 7          Monday, 28 September 2020
be physically located in Sydney (Newtown) to host the          SESSION 8          Monday, 26 October 2020
Club, you can participate from anywhere in the country
via video link which can operate from any laptop or
computer.

  TO LEARN MORE OR REGISTER, GO TO WWW.SEMANNSLATTERY.COM
19

THE
CONCIERGE
SERVICE
ONLINE OFFERING
ANTHONY SEMANN OR COLIN SLATTERY

ABOUT THE CONCIERGE SERVICE

The concierge service is a 3-part online learning space
which aims to provide a bespoke tailored experience
with the central goal of improving your practice. Like
all concierge services, the approach is tailored to your
needs. Each online gathering will be based on questions,
challenges or ideas participants would like to explore
and unpack. The facilitator will assess the needs of
participants before each online gathering, and as a
community of learners, we will travel through these
questions and ideas, leaving you excited to translate
theories into practice. To participate in these live
concierge service sessions, you can join via telephone or
video link from anywhere in Australia.

Each small group of practitioners will meet virtually on a
regular basis. Select your Concierge Service, register for
a specific cohort

 TO LEARN MORE OR REGISTER, GO TO WWW.SEMANNSLATTERY.COM
THE                                                                                                                                        20

CONCIERGE
SERVICE
ONLINE OFFERING

THE EDUCATIONAL                                                           THE LEADERSHIP SPACE
LEADER                                                                    COLIN SLATTERY

ANTHONY SEMANN                                                            Do you feel the need to have leadership and management issues
                                                                          worked through in a small interactive group? Leadership is a complex
Do you have a goal of improving your role as an educational               phenomenon. It is easy to feel like you are struggling on your own
leader? Leading pedagogical change and people brings with it many         and that you are the only one who is dealing with particular issues.
opportunities and challenges. This concierge service provides a space     Deep down, we know we are not alone, so the aim of this leadership
for educational leaders from across Australia to come together and        concierge is to create a shared space for reflection, problem solving
share how they enact their role. To discuss the resources they use        and debate.
to excel and to share their goals and strategies for success. Come
and join others in a similar role and learn the 'how-to' of educational   These sessions are aimed at all levels from beginning leader to
leadership.                                                               seasoned. Participants can be located anywhere in Australia to
                                                                          participate.
Each session will focus on a critical component of educational
leadership. By participating in the concierge service – the educational
leader, you will have access to tailored support related to current
issues you want to tackle and deal with, while also building your
capacity to make a difference in via your role.

      COHORT ONE                                                               COH ORT ON E
      LOG-IN 5:00PM - 6:00PM | $150.00 incl. GST                               LOG-IN 5:00PM - 6:00PM | $150.00 incl. GST
      for your April to June subscription (3 sessions)                         for your April to June subscription (3 sessions)

      SESSION 1           Thursday, 30 April 2020                              SESSION 1           Wednesday, 22 April 2020
      SESSION 2           Wednesday, 20 May 2020                               SESSION 2           Wednesday, 20 May 2020
      SESSION 3           Wednesday, 10 June 2020                              SESSION 3           Wednesday, 17 June 2020

      COHORT T WO                                                              COH ORT T WO
      LOG-IN 5:00PM - 6:00PM | $150.00 incl. GST                               LOG-IN 5:00PM - 6:00PM | $150.00 incl. GST
      for your August to October subscription (3 sessions)                     for your August to October subscription (3 sessions)

      SESSION 1           Monday, 10 August 2020                               SESSION 1           Thursday, 13 August 2020
      SESSION 2           Wednesday, 2 September 2020                          SESSION 2           Tuesday, 29 September 2020
      SESSION 3           Wednesday, 14 October 2020                           SESSION 3           Tuesday, 27 October 2020

  TO LEARN MORE OR REGISTER, GO TO WWW.SEMANNSLATTERY.COM
THE                                                                                         21

CONCIERGE
SERVICE
ONLINE OFFERING

THE REFLECTION ROOM
ANTHONY SEMANN

There are many questions asked about reflective practice, including:

▪    What is reflection?
                                                                            STAY SOCIAL &
▪    How is reflection different from evaluation?
▪
▪
     How do we help our teams become more reflective?
     How do we make space and time for individual and group
                                                                           JOIN OUR ONLINE
     reflections?
▪    How should we document reflections?
                                                                             COMMUNITY
In the reflection room we will explore how to unlock reflective
practice across the educational setting, what processes enable
reflection and how to track the process of reflection Participants will   @SEMANNSLATTERY
have the opportunity to share their approaches, ask questions and
seek answers to all things reflection.

      COHORT ONE
      LOG-IN 5:00PM - 6:00PM | $150.00 incl. GST
      for your April to June subscription (3 sessions)

      SESSION 1           Wednesday, 22 April 2020
      SESSION 2           Tuesday, 2 June 2020
      SESSION 3           Tuesday, 30 June 2020

      COHORT T WO
      LOG-IN 5:00PM - 6:00PM | $150.00 incl. GST
      for your August to October subscription (3 sessions)

      SESSION 1           Tuesday, 4 August 2020
      SESSION 2           Tuesday, 1 September 2020
      SESSION 3           Tuesday, 6 October 2020

    TO LEARN MORE OR REGISTER, GO TO WWW.SEMANNSLATTERY.COM
23

'YURA'                                                                         We aim to have you walking away, saying: I am a changed person;
                                                                               I am a knowledgeable person; I looked into the mirror, and I saw

THE MIRROR ALWAYS                                                              with clarity for the first time; I have a renewed commitment to
                                                                               social justice and equity; I am a more balanced person; I am a more

HAS TWO FACES                                                                  connected person.

A 2-DAY IMMERSION CLASS ON ABORIGINAL                                          Karen and Anthony welcome you - Bring your 'mirror', bring your
CULTURAL INTEGRITY AND RELATEDNESS                                             stories. Be ready to share and listen; to pause and observe; to think
                                                                               deeply and consolidate your ideas and experiences as an individual
ANTHONY SEMANN                                                                 and as a group. We'll start as individuals, but we'll leave in relatedness.
& ASSOCIATE PROFESSOR KAREN MARTIN
                                                                               Upon completion of this workshop, you will be able to:
Join Associate Professor Dr Karen Martin & Anthony Semann in a                 ▪  Discuss the complexities of identity and how this shapes our
respectful and thoughtful journey to explore how to engage with a                 worldviews
two-way cultural mirror to go deeper and achieve integrity in our work         ▪  Identify the importance of building cultural knowledge
that is 'with' and 'alongside' Aboriginal peoples (not in front of or on       ▪  Map out successful processes in engaging in authentic and
top of). This isn't easy work - nor is it hard work - but it is necessary to      meaningful ways with Aboriginal communities
think differently, think deeply and take this on as a personal growth          ▪  Articulate change processes and actions which will make an
point. Too often we can become paralysed with fear of tokenism, of                impact on pedagogical changes
offending Aboriginal people or we just don't know where to start.
We understand the challenges faced by good intentions; however, it
is imperative that something is done rather than doing nothing. We
know this journey starts inwardly (no matter who you are and where
you come from) and so, we believe that in exploring one's cultural
identity and looking into the mirror, means learning more by going
                                                                                       2020 LOC AT I ON S A N D DAT E S
deeper. Then, looking behind the mirror isn't scary. It's exciting. It's               9:00AM - 4:00PM | $499.00 incl. GST
the point where learning more becomes knowing more and simple
questions become insightful questions.
                                                                                       NEWTOWN              Monday, 1 June 2020
As learners and facilitators, we will understand what it means in                      		                   & Tuesday, 2 June 2020
a practical sense to work with Aboriginal cultural integrity daily                     		                   Flourmill Studios, NSW
with children, our colleagues and our communities. This might                          MELBOURNE            Thursday, 4 June
mean moving beyond the expectation of connecting with an elder                         		                   & Friday, 5 June 2020
or bringing in a dance troupe. It might mean journeying into the                       		                   Karstens Melbourne, VIC
unknown over the two days with Karen and Anthony and coming out
                                                                                       BRISBANE             Wednesday, 1 July
of the experience a changed person and a changed educator.
                                                                                       		                   & Thursday, 2 July 2020
                                                                                       		                   Karstens Brisbane, QLD
The processes will be practical as much as they will be intellectual.
They'll be relational as well as social. Over two days, we will regularly              PERTH		              Thursday, 6 August
pause and consider amongst the group, 'what does this mean and                         		                   & Friday, 7 August 2020
what does it look like in practice'? There'll be time to think about                   		                   Karstens Perth, WA
'what else is possible' and move beyond cultural awareness and
tokenism on an ongoing basis with children, colleagues and centres.

  TO LEARN MORE OR REGISTER, GO TO WWW.SEMANNSLATTERY.COM
24

A BEAUTIFUL WORLD
FOR BABIES
WENDY SHEPHERD

'A baby is a traveller in a new landscape and is devoted to making
new discoveries about the world without being quite sure what
those discoveries will be… a keen observer of babies will see this       2020 LOC AT I ON S A N D DAT ES
little traveller' (Gopnik, 2009, p.126).
                                                                         9:00AM - 4:00PM | $250.00 incl. GST
As our early childhood environments are also new landscapes for
babies, we need to ensure we prepare a beautiful world for babies.       BRISBANE                  Tuesday, 10 March 2020
                                                                         		                        Karstens Brisbane, QLD
We should also, be prepared for, and embrace, each infant's, ways
of being, their routines and rhythms and not expect her or him to        NEWTOWN                   Monday, 18 May 2020
                                                                         		                        Flourmill Studios, NSW
fit in with ours. How do we create places and spaces for repose and
rest, for being well-fed, to be social, to play, discover, explore and   ADELAIDE                  Thursday, 18 June 2020
experience? A place for feeling loved, respected and secure, and for     		                        BioSA, SA
feeling a sense of belonging, being and becoming.
                                                                         CANBERRA                  Tuesday, 14 July 2020
                                                                         		                        Mantra On Northbourne, ACT
This workshop is for those working with babies who wish to make
their approaches more responsive, more attuned and more beautiful.       NEWCASTLE                 Tuesday, 4 August 2020
                                                                         		                        Noah's On the Beach Hotel, NSW
On completion of this workshop you will be able to:                      MELBOURNE                 Tuesday, 17 November 2020
▪   Meet with each child's family to establish a supportive and          		                        Karstens Melbourne, VIC
    respectful relationship and to gather relevant information
                                                                         PARRAMATTA                Tuesday, 24 November 2020
    about the child and the family context that will inform the daily
                                                                         		                        Skye Hotel Suites, NSW
    routines, practice and pedagogy
▪   Collaborate with colleagues and families to establish a program
    with routines and experiences that recognise and support infant
    and family well-being
▪   Share with colleagues their understanding of the need to provide       Completing A Beautiful World For Babies will contribute 6 hours of NSW Education
                                                                           Standards Authority (NESA) Registered PD addressing APTS 6.3.2 from the Australian
    individual programs and routines that are unique and attuned to        Professional Standards for Teachers towards maintaining Proficient Teacher Accreditation
                                                                           in NSW.
    each child's particular ways of being and disposition for learning
▪   Plan and create beautiful environments for babies that promote;
    their intellectual, physical and social-emotional development;
    their sense of identity, inclusion, security and to promote and
    enhance their play and learning

  TO LEARN MORE OR REGISTER, GO TO WWW.SEMANNSLATTERY.COM
25

THE WONDERFUL WORLD
OF OUR 2'S AND 3'S
TRACEY POPPLE

Do our settings provide for the unique developmental priorities and
characteristics of our 2's to 3's? Fascinated by the world around them
and determined to find their place in it, they are fast, filled with curiosity,   2020 LOC AT I ON S A N D DAT E S
often unpredictable, sometimes challenging and always enjoyable to be
with. It is a magical time… as they assert their independence "I can do           9:00AM - 4:00PM | $250.00 incl. GST
it!' or just plain 'No!'
                                                                                  PARRAMATTA                 Monday, 6 April 2020
One of the major priorities for young children is to be in a reciprocal           		                         Skye Hotel Suites, NSW
and trusting relationship with an attuned, caring adult. What do we do
so that the lived experience of children in this age group in our early           CANBERRA                   Monday, 27 April 2020
                                                                                  		                         Mantra On Northbourne, ACT
childhood settings is mutually enjoyable, authentic and meaningful?
How do we notice and nurture warm, responsive relationships with                  NEWCASTLE                  Friday, 8 May 2020
young children so that they are trusting, active partners? How might we           		                         Noah's On the Beach, NSW
better understand their intentions and behaviours? How do we ensure
                                                                                  BALLARAT                   Tuesday, 8 September 2020
they build a positive sense of self as they discover and engage with the
                                                                                  		                         Mercure Golden Point, VIC
wonderful but sometimes tricky world in which they live?
                                                                                  NEWTOWN                    Monday, 21 September 2020
This workshop offers rich insight into the happenings in the 2s to 3s             		                         Flourmill Studios, NSW
classroom; the intense emotions, the high level of activity, the need for         MELBOURNE                  Friday, 2 October 2020
reassurance. Understanding the life of a toddler will help you develop            		                         Karstens Melbourne, VIC
relationships and create spaces and curriculum which meet the unique
needs of the 2's to 3's age group and ensure that your work is theory
based, practical and relevant.

Upon completion of this workshop, you will be able to:
▪  Share with colleagues your thinking around what is in the best
   interests of toddlers and how their perspectives are reflected in               Completing The Wonderful World Of Our 2's And 3's will contribute 6 hours of NSW
                                                                                   Education Standards Authority (NESA) Registered PD addressing APTS 6.3.2 from the
   your program                                                                    Australian Professional Standards for Teachers towards maintaining Proficient Teacher
                                                                                   Accreditation in NSW.
▪  Create an environment that supports the planning and provision
   of a sound educational program for young children (toddlers) –
   where possibilities are endless, curiosity is encouraged, and they
   can experiment with emotions through play
▪  Better understand why toddler behaviours happen, and implement
   strategies and effective ways to handle these every day behaviours
▪  Build relationships Engage and interact with toddlers in a manner
   – safe to adventure out

  TO LEARN MORE OR REGISTER, GO TO WWW.SEMANNSLATTERY.COM
26

AND NOW YOU'RE A                                                                                 CHILDREN AS AGENTIC
ROOM LEADER                                                                                      CITIZENS
ESSENTIAL SKILLS FOR SUCCESSFUL                                                                  DESIGNING A CURRICULUM THAT HONOURS THE
ROOM LEADERSHIP                                                                                  VOICE OF CHILDREN

PHILIP BUTLER                                                                                    KIRSTY LILJEGREN

This workshop will give you the information and confidence you                                   Children of today are living in an increasingly global world that
need to be an effective room leader, whether you have been in early                              is navigating complex questions around climate change, natural
childhood for a long time or are relatively new. We will share stories                           disasters, and matters of social justice. Many teams have been
of success and strategies to help you become the best room leader                                contemplating what their potential role is as early childhood
you can be and provide you with some great tools that allow you to                               professionals in responding to this changing world. Children notice,
succeed now and into the future.                                                                 think and care about these issues, but how to respond is not simple,
                                                                                                 but worth contemplating as part of our responsibility. This workshop
Upon completion of this workshop, you will be able to:                                           is designed to delve deeply into some of these big ideas, questions,
▪  Explain your room leader role and responsibilities to peers                                   research and practice to bring clarity to the 'how'.
▪  Identify what it means to be an effective room leader
▪  Understand the ways in which you can improve your leadership                                  Upon completion of this workshop, you will be able to:
▪  Lead effective conversations and discussions with your team                                   ▪  Create a meaningful curriculum that enhances and develops
▪  Map out how to set and achieve long and short-term goals for                                     dispositions, attitudes and skills in order for children to
   yourself and your team                                                                           participate in society
▪  Identify and apply strategies that will assist you to lead your                               ▪  Develop a deeper understanding of what we mean by young
   team more effectively                                                                            children as citizens and its impact on practice
                                                                                                 ▪  See the value in creating opportunities for children to inquire
                                                                                                    into big ideas
                                                                                                 ▪  Create environments for children that invite exploration,
         Completing And Now You're A Room Leader will contribute 6 hours of NSW Education
         Standards Authority (NESA) Registered PD addressing APTS 6.2.2 & 6.3.2 from the
                                                                                                    discovery and research through playful inquiry
         Australian Professional Standards for Teachers towards maintaining Proficient Teacher
         Accreditation in NSW.
                                                                                                 ▪  Embed sustainable thinking dispositions and practice amongst
                                                                                                    the team and children in an authentic and meaningful way.
                                                                                                 ▪  Be equipped to optimise opportunities in your local community
                                                                                                    to connect and make a difference
     2 020 LOCATIO NS AND DATE S                                                                 ▪  Utilise documentation to invite dialogue in the community
     9:00AM - 4:00PM | $250.00 incl. GST                                                            about the values you wish to communicate and embed

     NEWTOWN Monday, 16 March 2020
     		Flourmill Studios, NSW                                                                         2020 LOC AT I ON S A N D DAT ES
     NEWCASTLE                  Wednesday, 18 March 2020                                              9:00AM - 4:00PM | $250.00 incl. GST
     		                         Noah's On the Beach, NSW

     CANBERRA                   Wednesday, 8 April 2020
     		                         Mantra On Northbourne, ACT                                            MELBOURNE           Friday, 22 May 2020
                                                                                                      		                  Karstens Melbourne, VIC
     ADELAIDE                   Thursday, 14 May 2020
     		                         BioSA, SA                                                             NEWTOWN             Friday, 29 May 2020
                                                                                                      		                  Flourmill Studios, NSW
     MELBOURNE                  Friday, 10 July 2020
     		                         Karstens Melbourne, VIC                                               CANBERRA            Tuesday, 1 September 2020
                                                                                                      		                  Mantra On Northbourne, ACT
     BRISBANE                   Tuesday, 4 August 2020
     		                         Karstens Brisbane, VIC                                                BRISBANE            Thursday, 3 September 2020
                                                                                                      		                  Karstens Brisbane, QLD
     PARRAMATTA                 Monday, 19 October 2020
     		                         Skye Hotel Suites, NSW                                                NEWCASTLE           Wednesday, 7 October 2020
                                                                                                      		                  Noah's On The Beach, NSW

  TO LEARN MORE OR REGISTER, GO TO WWW.SEMANNSLATTERY.COM
27

CURRICULUM AND                                                                                    DO I HAVE THE SKILLS
DOCUMENTATION                                                                                     TO LEAD? YES, YOU DO...
IMMERSION CLASS                                                                                   ADVICE FOR THE ACCIDENTAL LEADER

2 DAY WORKSHOP                                                                                    PHILIP BUTLER

ANTHONY SEMANN & KIRSTY LILJEGREN                                                                 To learn to lead cannot be underestimated - it is more than intuition.
                                                                                                  It takes both learnt skills and knowledge. It is a reality that many
This two-day immersion workshop brings together two of Australia's                                individuals take up leadership, knowing that they still have much
leading thinkers and facilitators to put the spotlight on curriculum                              to learn. This workshop is for accidental leaders (room leaders,
and documentation. Building on our popular curriculum and                                         educational leaders, centre managers) who want to move beyond
documentation courses, it provides a unique experience for people                                 survival and find their own rhythm and way of leading. We will explore
wishing to explore more deeply their thinking about these two critical                            a range of topics, including: From survival to thriving; Knowing your
components of quality practice.                                                                   vision and selling it; Bringing the team onboard; How to deal with the
                                                                                                  sticky stuff; Building your confidence as a leader
Anthony and Kirsty combine their wealth of knowledge and
experience to share their thinking and challenge how we have come                                 Upon completion of this workshop, you will be able to:
to understand documentation. This vibrant and thoughtful workshop                                 ▪  Understand your leadership goals and better map out your
will leave you feeling inspired to change the world one teaching day                                 journey
at a time, one documentation piece at a time.                                                     ▪  Utilise effective critical reflective practices to develop, defend,
                                                                                                     and embed quality pedagogy throughout your team
Upon completion of this workshop, you will be able to:                                            ▪  Have a positive and motivational influence on the educators and
▪  Identify the core components of quality documentation                                             environments you engage with
▪  Apply observations and other artefacts into a piece of                                         ▪  Set up an inspiring team environment based on a culture of
   pedagogical documentation                                                                         continuous improvements and reflective practices
▪  Name processes that can establish a culture of inquiry in an                                   ▪  Gain a greater understanding of the key role effective teamwork
   educational setting                                                                               and communication play in the positive learning environments
▪  Articulate with colleagues what makes for quality teaching                                        we are creating, and how to best support teams in coming
   content                                                                                           together to achieve individual and team visions

         Completing Curiculum and Documentation Immersion Class will contribute 12 hours of
         NSW Education Standards Authority (NESA) Registered PD addressing APTS 6.2.2 & 6.3.2
         from the Australian Professional Standards for Teachers towards maintaining Proficient
         Teacher Accreditation in NSW.                                                                 2020 LOC AT I ON S A N D DAT ES
                                                                                                       9:00AM - 4:00PM | $250.00 incl. GST

     2 020 LOCATIO NS AND DATE S                                                                       NEWTOWN              Thursday, 19 March 2020
                                                                                                       		                   Flourmill Studios, NSW
     9:00AM - 4:00PM | $499.00 incl. GST
                                                                                                       ADELAIDE             Wednesday, 13 May 2020
                                                                                                       		                   BioSA, SA
     MELBOURNE                  Tues. 5 & Wed. 6 May 2020
     		                         Karstens Melbourne, VIC                                                CANBERRA             Wednesday, 3 June 2020
                                                                                                       		                   Mantra on Northbourne, ACT
     SYDNEY                     Mon. 24 & Tues. 25 August 2020
     		                         Novotel Sydney Int. Airport, NSW                                       PARRAMATTA           Monday, 13 July 2020
                                                                                                       		                   Skye Hotel Suites, NSW
     BRISBANE                   Tues. 2 & Wed. 3 December 2020
     		                         Karstens Brisbane, QLD                                                 MELBOURNE            Wednesday, 26 August 2020
                                                                                                       		                   Karstens Melbourne, VIC

                                                                                                       NEWCASTLE            Wednesday, 9 September 2020
                                                                                                       		                   Noah's On the Beach, NSW

                                                                                                       BRISBANE             Tuesday, 10 November 2020
                                                                                                       		                   Karstens Brisbane, QLD

  TO LEARN MORE OR REGISTER, GO TO WWW.SEMANNSLATTERY.COM
28

DOCUMENTATION
SOLUTIONS                                                                2020 LOC AT I ON S A N D DAT ES
DOCUMENTATION SOLUTIONS                                                  9:00AM - 4:00PM | $250.00 incl. GST

PHILIP BUTLER OR TRACEY POPPLE OR LESLEY JONES
                                                                         NEWTOWN                  Tuesday, 3 March 2020
                                                                         		                       Flourmill Studios, NSW
If programming, planning and documentation is on the top of your
                                                                         PARRAMATTA               Thursday, 12 March 2020
professional development list, then this full-day session is the right   		                       Skye Hotel Suites, NSW
one for you and your team. We will work through the planning cycle
focusing on what needs to be done, how we can do it, and what we         CANBERRA                 Tuesday, 7 April 2020
can let go of.                                                                                    Mantra On Northbourne, ACT

                                                                         ALBURY                   Wednesday, 10 June 2020
We will explore a range of topics, including:                            WODONGA                  Quest Wodonga, VIC
▪  From noticing the learning to developing meaningful goals
▪  Implementing transformative curriculum planning that flows            PARRAMATTA               Wednesday, 22 July 2020
                                                                         		                       Skye Hotel Suites, NSW
▪  Documenting learning in a meaningful way
                                                                         ADELAIDE                 Wednesday, 12 August 2020
This workshop is ideal for educators who desire greater clarity on       		                       BioSA, SA
how they can support their co-educators in engaging in meaningful
                                                                         MELBOURNE                Tuesday, 25 August 2020
documentation processes which support high-quality outcomes for
                                                                         		                       Karstens Melbourne, VIC
all.
                                                                         NEWTOWN                  Monday, 12 October 2020
Upon completion of this workshop, you will be able to:                   		                       Flourmill Studios, NSW
▪  Articulate a greater understanding of each part of the planning       NEWCASTLE                Thursday, 29 October 2020
   cycle using documentation to provide evidence of the planning         		                       Noah's On the Beach, NSW
   and learning which has occurred
▪  Utilise critical reflective practices to demonstrate and support      BRISBANE                 Wednesday, 11 November 2020
   deeper understandings relative to the pedagogy and practices          		                       Karstens Brisbane, QLD
   which you, the children, and the team engage in
▪  Develop skills and strategies on how to create a shift from
   thematic and whole group planning to a more focused individual
   and small project group approach to planning and learning                 Completing Documentation Solutions will contribute 6 hours of NSW Education Standards
                                                                             Authority (NESA) Registered PD addressing APTS 6.2.2 & 6.3.2 from the Australian
▪  Advocate for quality early childhood pedagogies and practices             Professional Standards for Teachers towards maintaining Proficient Teacher Accreditation
                                                                             in NSW.
   around the documentation of the learning

  TO LEARN MORE OR REGISTER, GO TO WWW.SEMANNSLATTERY.COM
29

LAUNCHING INTO                                                           LEADERSHIP
EDUCATIONAL                                                              IMMERSION
LEADERSHIP                                                               2 DAY WORKSHOP

THE UNFOLDING OF PEDAGOGICAL LEADERSHIP                                  ANTHONY SEMANN & COLIN SLATTERY

PHILIP BUTLER                                                            Are you a nominated supervisor, room leader or program manager?
                                                                         If so this workshop is designed and tailored for you. Leadership is
Let's launch into educational leadership. In this practical workshop,    a complex phenomenon. Leaders are expected to motivate their
we will cover issues directly linked with the role of the educational    teams, set a vision for the future, deal with conflict, and assist people
leader and how this role can become a positive experience for both       become the best they can be. This gives insight into perhaps why
the educational leader and the educators they lead. Regardless if        leaders can feel drained, tired and disillusioned. However, on the
you have been the educational leader for some time, are new to           flip side leaders can create a workplace culture that nourishes both
the role, or preparing for taking up an educational leader position,     their colleagues and themselves. Finding a space and time to reflect
this professional learning course is for you. An effective educational   and connect with other leaders in a safe and understanding space
leader can inspire their teams into new realms of pedagogy and           will be a goal of this two-day workshop where both experiential
practice.                                                                and collaborative learning will take place. As part of this unique
                                                                         professional learning offering, each leader will be provided with
Upon completion of this workshop, you will be able to:                   an opportunity to complete a leadership assessment profile prior
▪  Clearly articulate and clarify the role and responsibilities of the   to attending, which will be used during the program but also assist
   educational leader                                                    them well into the future.
▪  Develop meaningful and achievable pedagogical goals for
   yourself, team members, and setting as a whole                        Upon completion of this workshop, you will be able to:
▪  Guide and support team members to achieve personal and team           ▪  Develop the skills to lead with confidence
   goals through embedded and ongoing practices                          ▪  Understand how to care for yourself while attending to the
▪  Better understand the complexities of personalities and                  needs of others
    relationships and what a 'culture of trust' can look like            ▪  Develop a deeper understanding of your own leadership style
▪   Support teams through transformative pedagogical change                 through the use of a leadership assessment tool
    growing a 'culture of improvement'                                   ▪  Understand and experience the power of mindful leadership
▪   How to support shifting team practices towards a sound
    evidence base pedagogy

                                                                               2020 LOC AT I ON S A N D DAT ES
                                                                               9:00AM - 4:00PM | $499.00 incl. GST
     2 020 LOCATIO NS AND DATE S
     9:00AM - 4:00PM | $250.00 incl. GST
                                                                               PERTH                Thursday, 1 October
                                                                               		                   & Friday, 2 October 2020
                                                                               		                   Karstens Perth, WA
     PARRAMATTA           Friday, 20 March 2020
     		                   Skye Hotel Suites, NSW                               BRISBANE             Wednesday, 14 October
                                                                               		                   & Thursday, 15 October 2020
     BRISBANE             Thursday, 26 March 2020
                                                                               		                   Karstens Brisbane, QLD
     		                   Karstens Brisbane, QLD
                                                                               SYDNEY               Tuesday, 17 November
     MELBOURNE            Tuesday, 31 March 2020
                                                                               		                   & Wednesday, 18 November 2020
     		                   Karstens Melbourne, VIC
                                                                               		                   Novotel Sydney Int. Airport, NSW
     CANBERRA             Thursday, 19 November 2020
                                                                               MELBOURNE            Thursday, 26 November
     		                   Mantra On Northbourne, ACT
                                                                               		                   & Friday, 27 November 2020
     ADELAIDE             Wednesday, 25 November 2020                          		                   Karstens Melbourne, VIC
     		                   BioSA, SA

  TO LEARN MORE OR REGISTER, GO TO WWW.SEMANNSLATTERY.COM
30

LEARNING WALKS                                                             LISTENING TO
AND TALK                                                                   POSSIBILITIES
A PROCESS OF CHANGING PRACTICE                                             AN APPROACH TO PLANNING AND WORKING
                                                                           ALONGSIDE OTHERS
ANTHONY SEMANN
                                                                           DAVID GILKES
Learning walks and talks was a process developed by Dr Lyn Sharratt
in her desire to improve outcomes for children while acknowledging         Some of the dominant discourses in education are to tell, to transmit,
this begins by improving the teaching that is taking place. Learning       to plan with a focus on an endpoint or a product. But what if we
walks and talks is a transformative process of improving how               position ourselves in our work with children, families and colleagues
educators go about their daily work. Learning walks and talks attempt      as a listener? As someone who is open to the many possibilities and
to address a range of questions, including: How do we build collective     pathways that may present themselves to us? How can listening
capacity? How do we build a culture of collaboration? What does a          support us to think about our planning and our interactions
culture of learning look like?                                             differently? And what is the role of documentation in this way of
                                                                           working?
Learning walks and talks should be a daily practice which builds the
pedagogical skills of education staff, while also improving a culture of   Upon completion of this workshop, you will be able to:
assessment. Its central aim is to have a high impact on practice and       ▪  Articulate with colleagues the importance of listening as a
working towards achieving this in every room. It is a non-judgmental          strategy in relation to planning, practice and collegiality
approach that promotes growth. In this workshop, participants will         ▪  Make links between the educator's role as a listener and the role
be coached through the Learning Walks and Talks approach. This                of documentation to support professional learning, planning,
workshop is for centre managers, room leaders and educational                 designing and communicating
leaders.                                                                   ▪  Begin to develop some strategies for supporting listening in your
                                                                              setting, encouraging and sustaining a culture of inquiry
Upon completion of this workshop, you will be able to:
▪  Articulate how learning walks and talks operate
▪  Identify key strategies to improving practices based on the
   framework of learning walks and talks
▪  Develop and apply the language used to support pedagogical
   transformation

      2 020 LOCATIO NS AND DATE S                                               2020 LOC AT I ON S A N D DAT ES
      9:00AM - 4:00PM | $250.00 incl. GST                                       9:00AM - 4:00PM | $250.00 incl. GST

      MELBOURNE           Tuesday, 9 June 2020
                                                                                MELBOURNE            Wednesday, 18 March 2020
      		                  Karstens Melbourne, VIC
                                                                                		                   Karstens Melbourne, VIC
      BRISBANE            Tuesday, 18 August 2020
                                                                                NEWTOWN              Wednesday, 13 May 2020
      		                  Karstens Brisbane, QLD
                                                                                		                   Flourmill Studios, NSW
      PERTH		             Wednesday, 30 September 2020
                                                                                NEWTOWN              Monday, 21 September 2020
      		                  Karstens Perth, WA
                                                                                		                   Flourmill Studios, NSW
      CANBERRA            Thursday, 8 October 2020
                                                                                MELBOURNE            Wednesday, 23 September 2020
      		                  Mantra On Northbourne, ACT
                                                                                		                   Karstens Melbourne, VIC
      SYDNEY              Friday, 16 October 2020
      		                  Novotel Sydney Int. Airport, NSW

      PORT MACQ.          Tuesday, 27 October 2020
      		                  Mecure Centro Hotel, NSW

      NEWCASTLE           Thursday, 19 November 2020
      		                  Noah's On the Beach, NSW

  TO LEARN MORE OR REGISTER, GO TO WWW.SEMANNSLATTERY.COM
31

NEW DIRECTORS /                                                            NOT JUST 'DROP OFF
MANAGERS                                                                   AND GO'
UNDERSTANDING LEADERSHIP, TEAMS AND                                        PARENT, CARER AND COMMUNITY CONNECTIONS
GETTING STUFF DONE
                                                                           DAVID GILKES
PHILIP BUTLER
                                                                           What views do we hold of our families and communities? What is
This specially designed workshop for new Centre Directors /                it that we are doing well and what constructs or ideas may need
Managers takes you through all the key elements of putting the right       challenging? How can we create more meaningful and authentic
workplace culture together. A culture where all educators value and        connections with them? In what ways can their voices be heard
respect each other and their differences, where the routines and           in our programs and projects? Are there opportunities to involve
planning are based on what the children need…not what works best           them more in our documentation processes? This workshop will
for the staff. Where you feel confident that you have the right people     share stories from practice and look at moving beyond tokenistic
with the right skills working on the right tasks. A place where there is   involvement to creating connections and partnerships that support
joy every day. This isn't a dream, and it certainly isn't unobtainable.    relationships and learning.
In this session, we will also bring focus to some of the management
and leadership skills required to support your leadership journey and      Upon completion of this workshop, you will be able to:
vision.                                                                    ▪  Articulate and discuss with colleagues your views and current
                                                                              relationships with parents, carers and the community and what
Upon completion of this workshop, you will be able to:                        areas you identify as strengths or in need of support
▪  It starts with a vision: being clear about setting the right tone       ▪  Develop further strategies and ideas for welcoming and
   around quality and team accountability                                     engaging parents in planning and projects, as well as possible
▪  Where did the day go? priorities, focus and time management                communication avenues and opportunities
▪  Assessment and rating, the good, the bad, and the ugly:                 ▪  Identify possible connections to community in your local context
   understanding the process and using it to support wise practice         ▪  Advocate further for parent, carer and community participation
▪  Effective communication strategies                                         and inclusion

      2 020 LOCATIO NS AND DATE S
                                                                                2020 LOC AT I ON S A N D DAT ES
      9:00AM - 4:00PM | $250.00 incl. GST
                                                                                9:00AM - 4:00PM | $250.00 incl. GST

      NEWTOWN             Monday, 6 April 2020
      		                  Flourmill Studios, NSW                                MELBOURNE           Monday, 11 May 2020
                                                                                		                  Karstens Melbourne, VIC
      MELBOURNE           Thursday, 9 July 2020
      		                  Karstens Melbourne, VIC                               MELBOURNE           Wednesday, 28 October 2020
                                                                                		                  Karstens Melbourne, VIC
      BRISBANE            Wednesday, 5 August 2020
      		                  Karstens Brisbane, QLD                                NEWTOWN             Tuesday, 12 May 2020
                                                                                		                  Flourmill Studios, NSW
      NEWCASTLE           Wednesday, 28 October 2020
      		                  Noah's On the Beach, NSW                              NEWTOWN             Thursday, 29 October 2020
                                                                                		                  Flourmill Studios, NSW
      PARRAMATTA          Monday, 9 November 2020
      		                  Skye Hotel Suites, NSW

      ADELAIDE            Tuesday, 24 November 2020
      		                  BioSA, SA

  TO LEARN MORE OR REGISTER, GO TO WWW.SEMANNSLATTERY.COM