Detailed Guide to the Hotels and Venues to host your Meeting, Event
If your browser does not support JavaScript, please read the page content below: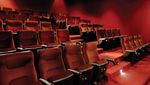 SURVEY FEBRUARY 2019 Meeting Rooms Detailed Guide to the Hotels and Venues to host your Meeting, Event or Conference in 2019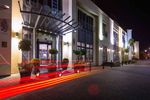 ELAINE LONG Sales and Marketing Executive RDS Venue ACTIVITY The RDS Venue had a very successful year in 2018. We welcomed more than 300 events, which varied from international conferences and exhibitions to trade shows and a variety of smaller events, including gala dinners and awards nights. Annual events are extremely important to the RDS, many of which have been returning to the venue for many years, and expansion of these was one of the key factors that drove growth in 2018, as well as new events coming on stream.
It is also evident that Dublin is becoming ever more desirable as a destination for international conferences and events. FACILITIES A complete aesthetic and technical refurbishment of the RDS Concert Hall was completed recently, including a new seating rig, new lighting and updated interior décor for the entire hall and foyer. On the technical side, we have installed a comprehensive new audio-visual system, including a DLP laser projector and a 5m x 3.12m electronic dropdown screen with 16:10 screen resolution. The RDS Venue has 22,000 square metres of floor space spread across 10 multi-purpose conference and exhibition halls, and 15 smaller meeting rooms.
BROADBAND The RDS Venue has invested almost €4m in recent years in ICT infrastructure, making it one of the best-connected event centres in Ireland, comparable with venues of much greater size in Europe. Services include bespoke wired and wireless plans, as well as IPTV/digital signage and audiovisual services, with built-in audiovisual equipment in the meeting rooms.
TRENDS Companies are looking to create interactive and engaging events for their attendees. One of the key trends we have seen is the introduction of cash sales of food and beverages, specifically at larger conferences. This allows the client to keep up to date with food trends and provide more variety for the delegates. LEAD TIMES Short lead times are becoming more frequent, with some event organisers booking with as little as six weeks notice. To give an event the best chance to succeed, we believe the longer the lead time, the better. By booking event space well in advance, clients can book the space most suited to their event.
SINEAD CALLAGHAN Conference and Banqueting Manager, Red Cow Moran Hotel ACTIVITY We had a fantastic increase in demand for our meeting and conference facilities throughout 2018. Having the perfect location on the Naas Road by the Red Cow Roundabout at the junction of the M50 and the N7 makes it one of the most convenient conference venues. The Red Cow Luas tram stop is also just across the road from the hotel. FACILITIES In response to growing demand for events of varying size, we invested €14m in our new wing. We have added 14 new spaces, key features of which include a choice of think-tank rooms, floor-to-ceiling whiteboards, a ping-pong table and 152 additional executive bedrooms.
There's fast WiFi with new AV facilities such as clickshare technologies, and large LCD screens of up to 98 inches. TRENDS The trend has shifted from an individual to a team approach, with more requests for breakout and think-tank facilities for meetings that are less formal and follow a more creative direction, encouraging business growth.
LEAD TIMES Larger events require more time for organising - between six and 12 months. We guarantee a prompt response to conference enquiries as well as detailed coordination before and throughout the event itself. 40 BUSINESS PLUS FEBRUARY 2019 BP SURVEY MEETING ROOMS Red Cow Moran Hotel Events Insight From The Premier Venues Planning a meeting, conference or event in 2019? Then don't delay picking a date, as Ireland's premier event venues report brisk trade. Emily Styles hears from leading venue executives about event trends and how they're improving facilities continued on page 42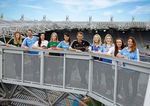 UNBEATABLE FACILITIES Dublin's Best Business Hotel Red Cow Moran Hotel Still the same excellent location & 4 star service...we just got bigger & better! RED COW MORAN HOTEL
315 Executive Style Guestrooms
21 Spaces – capacity for up to 800 Theatre
2 Think Tank Rooms
4 Serviced Long Lease Apartments
Screen Sharing Technology
Floor to Ceiling White Board
Tom's Table Restaurant
State of the art Fitness Suite
High Speed Broadband
LCD Screens (largest is 97 inches wide)
Ample car parking
Direct link to city centre – Red Luas line T: 01 4593650 | E: info@redcowmoranhotel.com | Red Cow Moran Hotel, Naas Road, Dublin 22 YX80 www.redcowmoranhotel.com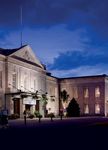 MONICA O'BYRNE Director of Sales and Marketing Clayton Hotel Burlington Road ACTIVITY Our event clientele comment on the quality of service and food they experience at events in the hotel. We have a great team and everyone works together to make every event successful. Our location, standards and size mean our bookers can create a spectacular event in a very flexible way, right in the centre of the capital. FACILITIES The conference facilities at the hotel were refurbished to the tune of €16m over the past two years. The main ground floor areas, the lobby, and the bar have also been refurbished.
For broadband, we can provide a fully managed internet service with a dedicated speed of up to 350Mbps and private access for conference delegates. TRENDS As access gets easier, international conferences tend to be shorter. Sustainability is also an important aspect: the green policy at the venue, the practices used during the event and the food, are all taken into consideration. There is a move to healthy options during breaks and lunches. Smoothies, fruit and energy bars are a more popular choice instead of pastries and coffee.
LEAD TIMES For particular dates, book well in advance. We are already confirming bookings for larger events for 2022. Our main business would be larger residential international conferences, so a sizeable percentage of our business is booked well in advance. MICHELLE BROPHY Business Development Manager Heritage Hotel & Spa Killenard BUSINESS We saw good growth in 2018. Demand for larger conferences is growing; our central location, with easy access at Junction 15 on the M7 Dublin to Cork motorway, is a major draw. We get great feedback on our dedicated events and meetings team, and past guests always remark how friendly and efficient they are.
FACILITIES Upgrades to our broadband and AV equipment are constant and we are planning an upgrade to our main function suite this year. We can increase our bandwidth and speed if additional capacity and speed are required. Our regular capacity is strong and stable. TRENDS Events are being booked later, including last-minute bookings. There is a stronger focus on catering and we are increasingly being asked to provide casual dining options. This can reduce serving time and encourages better communication between delegates and facilitators. Value for money is key to all bookers, and at a time when inputs for all businesses are growing, control of the 'event cost' is critical.
When organisers understand that there are no additional costs to be factored in, it allows for accurate planning and a smooth event.
LEAD TIMES The sooner we can get a date, the sooner we can guarantee space for meetings and accommodation. Shorter lead times are a trend, which can result in difficulty sourcing the venue and could influence price. Planning is crucial and having a longer lead-in time benefits everyone: organiser, venue and delegates. KATE KAVANAGH Sales & Marketing Manager Seafield Hotel & Spa Resort ACTIVITY Bookings for 2018 increased on 2017, continuing the trend from the past three years. A number of planning meetings took place in late 2017 with key clients to ensure we maximised our function space during any lean periods last year.
We also had a number of annual return meetings throughout the year, team-building away days and returning large Christmas events.
FACILITIES In addition to the routine ongoing maintenance of each function space, we made some technological improvements in 2018. A full AV refit was undertaken in our main function room to enable us to cater for the specific and detailed AV needs of large conferences and exhibitions without any capacity or connection problems. This included a new WiFi channel specific to our main conference room that is personalised for each conference, an important consideration for all bookers. BP SURVEY MEETING ROOMS 42 BUSINESS PLUS FEBRUARY 2019 The Heritage Hotel and Spa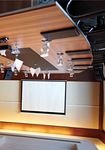 We also continued to invest in a new suite of hardware for our function spaces, including new AV screens and cabling to ensure we can cater for the everchanging AV needs of our clients, especially when we have several meetings on site at the same time.
TRENDS As many of our clients have meeting rooms in their offices, we expect that offsite meetings in 2019 may be treated more as an incentive, or will be considered from the leisure perspective, not just the business aspect. In relation to catering, at the start of last year we expected to see an increase of clients choosing the healthier break option. However, we find that most organisers still like to provide the sweet treats. For residential meetings that take place over a number of days, we see that organisers look to mix the food choices across the different days. LEAD TIMES On average, we find the majority of small to medium-sized meetings are booked anywhere from four to six weeks in advance, with the large residential conferences booking much further out.
In relation to lead times for event bookers, the further out the enquiry the better the availability. Our team is well equipped to turn around meetings at short notice, but we welcome working with clients a couple of weeks in advance to build a rapport, and to also understand fully what they want to achieve from the meeting itself. LOUISE MCCLEAN Director of Sales & Marketing Clayton Hotel Charlemont FACILITIES Our hotel opened its doors on 23 November 2018, and already our meeting rooms have been very well received by local and national clients. The conference centre offers a unique setting, marrying historic Dublin with modern architecture.
All of our meeting rooms offer natural daylight and 3Mbps WiFi, and are fully equipped with audiovisual technology and digital screens. We are an iconic venue to host prestigious meetings and events. Our excellent staff also sets us apart.
TRENDS Event organisers are really going outside the norm to ensure delegates are engaged during their conference. Breakout spaces have more informal settings to encourage engagement, while technology innovation is also playing a key role in conference inclusion. Catering options are very much focused on energising and healthy choices, as well as lighter lunches. LEAD TIMES Securing the perfect room for the training course or seminar is vital, so booking early is imperative. It gives more flexibility should numbers change and opens up more options on meeting room set-up. Securing accommodation as part of the conference is an important factor too.
Dublin hotels are very busy, so the longer the lead-in time the better all round for meeting rooms and accommodation.
BP SURVEY MEETING ROOMS BUSINESS PLUS FEBRUARY 2019 43 Clayton Hotel Charlemont Conference & Banqueting Suites 9 Meeting Rooms
Conference facilities for up to 600 delegates theatre-style or 400 banqueting-style
Fully integrated audiovisual equipment
Complimentary onsite parking
Complimentary Wi-Fi
Natural daylight throughout Competitive Day Delegate Rates
Full-day meeting room hire
Morning coffee & fresh fruit
Light lunch
Afternoon tea and homemade cookies Minimum of 10 delegates Fitzpatrick Castle Hotel, Killiney, Co.Dublin Tel: 01 230 5400 Email: conference@fitzpatricks.com Web: www.fitzpatrickcastle.com Aircoach stops directly outside the door Survey continued on page 46
44 BUSINESS PLUS FEBRUARY 2019 Whether it's a plenary session for 1,000 people or a breakout space for a multi-day international conference, a gala dinner for 450 or an intimate concert for 1,000 – the Concert Hall at the RDS Venue in Ballsbridge, Dublin 4, is the perfect space for your event. T he RDS Concert Hall strikes a note of grandeur and luxury with lofty ceilings, marble columns, shelves of rare books and red velvet seating, and it has now become a one-stop-shop for event organisers. Our experienced events team have upgraded the RDS Concert Hall to make sure it provides conference and event planners with every amenity and facility required to guarantee success.
The RDS Concert Hall package includes:
Our new electronic 5m x 3.2m dropdown screen with AV equipment
A range of hand-held, clip-on radio mics or headset mics
High quality speakers for the main body and back of the hall
Uplighters
Branding opportunities
Digital and other signage
Dedicated RDS Venue Team, including Team Leader, Cleaning and Cloakroom Attendants. Rebecca Mills, our dedicated Concert Hall Event Manager, has a vast amount of experience and expertise to make sure that your event runs smoothly. Rebecca and her team have a proven track record for delivering all events on time, on budget, effectively and efficiently, and a reputation for going above and beyond to keep our clients relaxed and happy every step of the way.
To enquire about holding your next event in the Concert Hall at the RDS Venue, please contact our sales team on sales@rds.ie or call 01 668 0866. Visit our website www.rds.ie for more information. PROFILE RDS CONCERT HALL RDS Concert Hall The Perfect Space for Your Event The RDS Concert Hall has a range of AV options For large conferences, the RDS Concert Hall can accommodate up to 1,000 delegates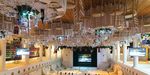 Book your next event at the RDS www.rds.ie Our team are happy to help. Contact sales@rds.ie or call +353 1 668 0866 S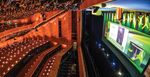 PETER DONNELLY Conference and Events Executive Chartered Accountants Ireland ACTIVITY Business was steady throughout 2018, with strong repeat business.
We have also seen an uplift in enquiries and bookings, and we would align this to the improving economic climate. FACILITIES We are uniquely positioned in the heart of the city centre in Dublin 2. We offer meeting options for any occasion, including lecture theatres that can accommodate from 100 to 600 delegates, exhibition and lunch space, six classrooms, a boardroom and four meeting rooms. There are plentiful catering options and dedicated teams are on site to cater for our clients' every need. We offer complimentary WiFi in all of our multi-functional, flexible rooms, with 50Mbps upload/download speed.
In 2019, we plan to upgrade our technology to keep pace with the needs of clients. TRENDS Clients are looking for a seamless experience. They want the peace of mind that their event will be managed in a professional, timely and efficient manner, from start to finish. Being able to do this at a competitive price really sets us apart.
LEAD TIMES With ever-increasing demand for venue space in Dublin, we recommend clients give themselves a 12 to 18-month lead time for large conferences or events for over 100 people. For smaller events, a six-month lead time works well. However, sometimes lastminute requests can come in and we will accommodate our clients where capacity allows. We advise clients to have a number of site visits and planning meetings, and to follow an event checklist to make the process seamless. KLAUDIA RACZKA Sales and Marketing Executive Carlton Hotel Blanchardstown ACTIVITY We saw an increase in conference and meeting room hire enquiries through 2018.
Our location, close to several corporate parks, is one of the major factors contributing to an interest in our conference facilities and driving growth. FACILITIES All of our room hire rates include the use of LCD projectors, screens, flipcharts, stationery, plus mints and water. Organisers and delegates can avail of complimentary high-speed WiFi (1,000Mbps per person for up to 1,000 attendees) and over 300 car parking spaces. We constantly carry out maintenance work to ensure that the standard of our facilities stays at the intended high level. TRENDS While duration and formats vary based on individual needs, the catering trends have been steady, with morning breaks, lunch and afternoon breaks.
Due to the high volume of enquiries, we advise any booker to contact us as soon as the event date is confirmed. SINEAD HENEGHAN Head of Sales Croke Park Meetings & Events ACTIVITY We hosted 1,836 meetings and events for 129,500 delegates, with 20% of business coming from international markets. Our team won Best InHouse Events Team for the third consecutive year. BROADBAND Guests enjoy the fastest venue broadband connectivity and easiest real-time access in the country. We can support more than 27,000 people or 40,000 devices simultaneously. Slow, unresponsive WiFi is something we never hear about.
TRENDS The creation of sustainable meetings and events has come into focus for everyone organising business events. At Croke Park, sustainability is not only about addressing the energy and waste impact associated with hosting almost 130,000 delegates and over a million stadium visitors every year. We want to become an example in terms of sustainability policy, practice and innovation. No to single-use plastics and a focus on paperless meetings were just some of the new initiatives introduced in 2018. We've been diverting zero waste to landfill for five years.
LEAD TIMES Availability has become a challenge in our Hogan and All-Star suites, but with 110 individual meeting and event spaces we can accommodate lots of events.
My advice is book as early as you can. LIADH GRAINGER Conference and Events Manager Bonnington Dublin Hotel ACTIVITY Overall, business through 2018 was satisfactory but there is always rooms for improvement. We are currently in the process of upgrading our meeting rooms. 46 BUSINESS PLUS FEBRUARY 2019 BP SURVEY MEETING ROOMS All-Star Suite in Croke Park continued on page 48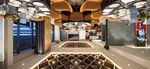 TRENDS Most businesses utilise our facilities for full days, with tea/coffee and lunch breaks. The preferred format is a theatre-style set-up for group work. In terms of catering, there has definitely been a trend towards more healthy options. LEAD TIMES In terms of notice for big events, a few months is always helpful. However, we are happy to accommodate lastminute bookings if we can facilitate them. ANDREW KAVANAGH Director of Sales and Marketing, Castleknock Hotel ACTIVITY Growth in the conference segment was significant in 2018. This was driven largely by the hotel's refurbishment and recent extension, in addition to the improved market conditions in Dublin.
FACILITIES After an €8m extension and refurbishment of the hotel's public areas, we are now looking to spend approximately €500,000 upgrading our meeting room facilities. This will include new décor and lighting, as well as new chairs and tables in our 15 conference and meeting rooms. BROADBAND We recently upgraded our WiFi to 500Mb fibreoptic uncontested broadband, with an option to upgrade further for oneoff events. This covers the entire hotel. TRENDS There is an increased move towards healthy breaks with nutritious food that stimulates the brain - this was one of the inspirations behind our brain-food menu.
Groups are also looking to add wellness sessions to their events, as well as condensing their events each day to be more efficient and effective, where possible, reflecting modern thinking towards attention spans. This has often led to one-day events being extended to two, for example. Increasingly, event bookers are looking for additional activities in the form of team-building, wellness and evening entertainment. Overseas groups are in particular looking for authentic Irish experiences. TOP TIP With occupancy levels increasing, hotels and venues have less availability. If bookers have specific requirements or are not flexible on their dates, they need to enquire and book further in advance to guarantee availability.
SEAN REID Commercial Director Citywest Hotel ACTIVITY During 2018 we saw significant growth in the bigger conferences that required breakout rooms as part of the overall event. We also noticed a shift towards companies using external meeting rooms for staff training, sales launches and interviews. FACILITIES We constantly upgrade our services and offering for our clients. Our restaurant now offers a gourmet buffet lunch option, in order to save delegates time during breaks. We offer an uncontended 1Gb fibre-optic link, which delivers a world-class WiFi and wired internet service to over 4,000 simultaneous users.
Towards the end of 2018, Citywest Hotel also introduced a new value-for-money offering on meeting rooms and day delegate packages. The day delegate rate of €39 offers exceptional value.
TRENDS The big trend we have noticed is the experiential elements of conferences. It is no longer just about the conference and speakers. It is more about the overall experience and theme of the event, as well as the content. LEAD TIMES For Citywest Hotel, large conferences are booked 18 months to two years in advance. For BP SURVEY MEETING ROOMS 48 BUSINESS PLUS FEBRUARY 2019 To enquire call 016258007 meetings.liffeyvalley@claytonhotels.com Newly refurbished meeting rooms at Clayton Hotel Liffey Valley Castleknock Hotel & Country Club
meeting rooms, we would advise to book at least two weeks in advance.
MARIA O'GORMAN SKELLY Director of Sales and Marketing Limerick Strand Hotel ACTIVITY The hotel experienced double-digit growth during 2018 and has lots of business on the books for 2019. A big contributor to this is our continued reinvestment in the hotel. We invested €1.8m in the last year to improve our offering and facilities, including a full refurbishment of all bedrooms, due to be completed by April 2019. The hotel is also increasingly being recognised as a location for national conferences, given its ease of access and many award wins. They include 'Ireland's Best Business Hotel 2018' at the Gold Medal Awards and 'Best Conference Venue 2018' at the National Hospitality Awards.
The Limerick Strand Hotel is also Limerick's first 'China Ready' hotel. FACILITIES We can cater for conferences, families, weddings, corporate clients and banquets with up to 500 delegates. Our kitchen team can serve up to 700 covers on our busiest nights and they always maintain the highest standard of food quality. The Limerick Strand has highspeed 200Mb broadband throughout the hotel, as well as a designated business centre on the sixth floor, with complimentary access for conference delegates. We embrace the city's skyline with our six-storey building and floor-toceiling glass vistas on every floor, treating our guests to views of the city skyline and visitor attractions such as King John's Castle.
TRENDS Experiential learning is popular - it provides rich learning from hands-on experiences and collaborative learning opportunities. More learning means more engagement and more satisfaction, which creates a positive and memorable experience that continues long after the event is over. There is more demand for non-traditional room set-ups. To create an environment more conducive to learning, organisers look for comfortable seating, brainstorming hubs for group collaboration, or even standing desks with whiteboards. BP SURVEY MEETING ROOMS BUSINESS PLUS FEBRUARY 2019 49 Bonnington Dublin Hotel continued on page 52
CUSTOMISED SPACES Seafield is the ideal location for your next meeting or conference, with a range of customised conferencing spaces accommodating anywhere from 8 to 300 people, all adorned with natural daylight and complimentary WiFi. We can also fulfil all of your IT and AV requirements with state-of-the-art solutions. Not forgetting our manicured grounds, which provide the perfect backdrop for your outdoor team-building needs or simply for delegates to take a relaxing stroll to our private beach. Thanks to our team of conference specialists, your meeting will enjoy the coordination that only expertise and experience can assure.
With innovative approaches to solving your event problems and rigorous attention to detail, anything from a crucial sales conference to a bustling trade show will be carried off with style. At Seafield, attention to detail is evident in everything we do. It's this focus on the little details that, we believe, takes the burden off the organiser's desk. There is little we haven't seen before, and if you surprise us, all the better – we love to rise to a challenge.
Any size conference or event can be accommodated across our 102 deluxe bedrooms. In addition, we also offer 30 Courtyard Apartment suites with either two or three bedrooms, featuring kitchen and living areas with private balcony and terrace. MEETINGS AND CONFERENCES AT SEAFIELD SEAFIELD HOTEL & SPA RESORT, A WORLD-CLASS CONTEMPORARY RESORT, JUST AN HOUR SOUTH OF DUBLIN AT BALLYMONEY, CO. WEXFORD, IS SET ON 160 ACRES OF LUSH PARKLAND. AT SEAFIELD WE PROVIDE A NUMBER OF BESPOKE MEETING ROOMS AND AN EXPERIENCED TEAM. OUR TEAM IS DEDICATED TO ENSURING THAT ALL OF YOUR BUSINESS NEEDS ARE CATERED FOR, TO THE HIGHEST STANDARDS.
WE MAKE IT OUR BUSINESS TO ENSURE THAT YOUR EVENT IS A SUCCESS.
Your delegates will enjoy carefully prepared refreshment breaks, lunches, barbecues, or gala evening meal options. We boast a choice of dining options across our 2 AA Rosette award-winning Greenroom restaurant, Pavilion Marquee, Clubhouse or our casual dining venue, Village Bar & Grill. Our Executive Chef, Raman Kumar, will gladly create bespoke menu options to meet your specific needs. RELAX AND UNWIND For some well-earned downtime, delegates can experience our multi-award-winning Oceo Spa, featuring a Thermal Suite with 16-metre Hydrotherapy pool, outdoor vitality pool, sauna, steam room, saunarium, aromatherapy room, monsoon shower, a two-floor kaiser gym and relaxation area and spa garden (all complimentary to meeting delegates).
Just an hour from Dublin, with a wonderful coast-hugging setting, not to mention our exquisite award-winning Oceo spa, it doesn't have to be all work and no play at Seafield Hotel and Spa Resort. Each successful event at Seafield begins from a blank canvas – let us design yours. PROFILE SEAFIELD HOTEL & SPA RESORT SEAFIELD HOTEL & SPA RESORT IN BALLYMONEY PROVIDES A TRULY UNIQUE SETTING FOR YOUR NEXT MEETING OR CONFERENCE
SET ON 160 ACRES OF LUSH PARKLAND, SEAFIELD IS LOCATED LESS THAN AN HOUR FROM SOUTH DUBLIN ON THE SANDS OF BALLYMONEY SHORE. SEAFIELD HOTEL & SPA RESORT BALLYMONEY, GOREY, CO. WEXFORD T: 0 53 94 24000 E: SALES@SEAFIELDHOTEL.COM W: WWW.SEAFIELDHOTEL.COM AT SEAFIELD HOTEL WE PROVIDE A NUMBER OF BESPOKE MEETING ROOMS. AN EXPERIENCED TEAM AWAITS, DEDICATED TO ENSURING THAT ALL YOUR BUSINESS NEEDS ARE CATERED FOR, TO THE HIGHEST STANDARDS, WHATEVER YOUR REQUIREMENTS.
JENNIFER McGURK Senior Events Executive Fitzpatrick Castle Hotel ACTIVITY Business was very good in 2018 and we had a number of large conferences and new meetings.
The business centre was refurbished, with new screens and projectors. We can cater for many different meeting sizes, which people like. FACILITIES The Business Centre meeting rooms have been recently refurbished, with new and quality AV, chairs and tables. The A&B Suite, which is used for conferences, has also been refurbished. We offer complimentary parking, use of AV, complimentary WiFi and rates that work out as good value for customers. Our broadband is very fast, with average download speeds of 15Mb to 20Mb.
TRENDS Evening meetings are very popular, while catering isn't as big as it used to be. A lot of meetings are going for cabaret and boardroom-style setups. Larger corporate groups are booking in for longer stays and meetings. LEAD TIMES Give as much information as possible. For our part, we need to ensure that we listen to what event organisers need and then ensure that we can cater for this. DENISE CORBOY Director of Sales Camden Court Hotel ACTIVITY Business for meeting rooms and conference facilities was excellent for 2018. Growth was driven by occupancy and repeat business, particularly local firms.
We undertook an upgrade of our AV facilities in early 2018, and this has resulted in a seamless guest experience.
TRENDS As we have repeat business, the format, duration and catering seldom change significantly. I expected more demand for video conferencing facilities in 2018. However, as this is something companies use internally, the demand when they use hotels is more from a training point of view rather than for team meetings. LEAD TIMES If booking for dates between September and December book as far in advance as possible. Our dedicated conference team are visible and available for support and last-minute requests throughout the day, which contributes to a valuefor-money experience for event customers.
ÓRLAITH JORDAN Sales and Marketing Manager Slieve Russell Hotel Golf & Country Club ACTIVITY 2018 was a positive year for the Slieve Russell Hotel, with an increase in our conference business. The resort as a whole, coupled with investment and our experience, is recording growth and picking up repeat custom. FACILITIES We have just completed a refurbishment of our conference centre, the Cranaghan Suite, which can accommodate up to 1,000 delegates. The Woodford and Erne suites can seat up to 400 people banquet-style. The hotel has 222 luxury rooms, a leisure centre, a championship 18-hole golf course, spa and wellness centre, and 800 parking spaces.
Higher prices in the main cities is an issue, but it highlights the value available by selecting a regional location, such as here in Cavan, which is a 90-minute drive from Dublin.
TRENDS There is a move towards team-building and creative events for cultivating ideas that companies can bring away with them. Away days, especially out of Dublin, are increasing. Healthy eating options are also in vogue for breaks, with more fruit, juices and smoothies than the traditional pastries and biscuits. LEAD TIMES Know the timelines for your event. If it's a repeat, highlight key launch dates, early bird offers, and release dates on accommodation blocks. If it is a new event, give more time to build awareness and utilise your venue's media channels to promote the event.
RAYMOND KELLEHER Group Sales and Marketing Director Trigon Hotels ACTIVITY For all three Trigon hotels in Cork, business was ahead of 2017, which was an exceptional year.
Growth was helped by a more centralised sales push by our team for the three hotels, including the re-introduction of the iconic Metropole Hotel. FACILITIES We are introducing click-share technology in our hotels, and we are also upgrading our meeting rooms at the Metropole. Upgrade items will 52 BUSINESS PLUS FEBRUARY 2019 BP SURVEY MEETING ROOMS continued on page 54 Camden Court Hotel
BUSINESS PLUS FEBRUARY 2019 53 C layton Hotel Burlington Road is conveniently located just 30 minutes from Dublin Airport and a 15-minute walk from St Stephen's Green. Our Conference & Event Hotel caters for up to 1,200 delegates, with 20 supporting dedicated Meeting Rooms of varying sizes. All the Meeting Rooms have natural daylight and can accommodate from 2 to 100 delegates, making them ideal for private meetings or break-out spaces for conferences taking place in our Conference Centre. GET CREATIVE WITH OUR SPACE We invite you to transform our 2,100 square metre events venue for an international conference, exhibition, banquet dinner, a fashion runway or get creative with our space.
Our Conference Centre is divisible into six sections, making it extremely flexible for events of any size, from international seminars and hi-tech exhibitions to glamorous gala dinners. Clayton Hotel Burlington Road Conference Centre also features 3Mbps WiFi per device. We can also offer private line WiFi, on-site AV technician support and an experienced events planning team.
AMAZING FOOD SERVICE Our renowned Executive Head Chef, Finbarr Higgins, and his team will exceed your expectations with their amazing food service delivery. In the past year they have cooked up a storm for over 40,000 guests that we have welcomed to our venue. Clayton Hotel Burlington Road has 502 stylish bedrooms where delegates can relax and unwind. Guests also have complimentary access to the wellequipped gym on the 6th floor, which offers spectacular views of city rooftops and the Dublin mountains. THINK LATERALLY Think outside the box at Clayton Hotel Burlington Road. Our spaces offer more than your standard meeting room.
Our convenient location, ease of access and outstanding reputation are some of the many reasons businesses all over the world choose us as their preferred meetings and events venue. We look forward to welcoming you! CONTACT US Clayton Hotel Burlington Road Leeson Street Upper, Dublin 4. Tel: 353 1 618 5600 Email: events.burlingtonroad@claytonhotels.com Web: claytonhotelburlingtonroad.com CLAYTON HOTEL BURLINGTON ROAD DUBLIN CITY'S LARGEST CONFERENCE HOTEL The iconic Clayton Hotel Burlington Road is the perfect venue for large conferences and events, and offers much more than standard meeting rooms Think outside the box at Clayton Hotel Burlington Road Our Conference Centre can accommodate events of any size PROFILE CLAYTON HOTEL BURLINGTON ROAD
include internal buzzers for service assistance and 55 LCD smart TVs in three of our meeting rooms. Internal AV equipment being included in the room hire rate is a big plus for event and conference organisers, but it needs to be good quality AV. BROADBAND At the Cork International Hotel, we offer 500Mb WiFi internet bandwidth. We provide 300Mb WiFi at the Cork Airport Hotel and the Metropole Hotel. TRENDS We are seeing growth in non-hotel meeting and event space options in Cork. These include Pairc UÌ Chaoimh, with conference and banqueting facilities for up to 450 guests; Republic of Work; Eventbrite; UCC IMI Building; and Glandore Office options, among others.
There is greater demand at our three hotels for more sit-down dining events and less for finger-and-fork buffets. LEAD TIMES The earlier the enquiry the better when it comes to availability and price. More and more businesses with conference facilities are yielding on their last meeting rooms, similar to what is done with hotel bedrooms. MICHELLE CAMPION Sales & Marketing Manager Talbot Hotel Stillorgan ACTIVITY The hotel had a very successful conferencing business segment in 2018. The hotel and its location is known as a go-to conference destination, as it is one of the few Dublin hotels to offer ample complimentary car parking alongside our various conference rooms.
FACILITIES We have more than 20 dedicated meeting suites, many of which have undergone recent renovation. Our Shelbourne Suite will join our Merrion, Priory and Sandyford suites in a complete renovation in January 2019. The renovation will include a high-spec AV equipment upgrade along with a completely new look. The Shelbourne Suite can hold up to 400 people for a banquet or 500 theatre style, with natural daylight and high ceilings. TRENDS There is an increasing use of technology among our clients for presentations. Free WiFi is also a requirement on the part of venue operators. Social media interactions have become part of conferences and events, while for catering, health and wellbeing are now key considerations.
LEAD TIMES Plan ahead, especially if you have particular requirements or large numbers you are trying to cater for. The more lead time you have, the more successful you will be in finding the right fit for your meeting, event or conference. I would suggest working six months ahead if possible. DAMIEN HARNETT General Manager The Savoy Hotel Limerick ACTIVITY Throughout 2018 there was very strong demand for smaller meeting spaces. We saw an increase in local ad-hoc meetings taking place in the hotel's meeting rooms, with companies holding the rooms for a week or two at a time. More companies held larger conferences than in previous years and there are strong booking patterns already evident for 2019.
FACILITIES We have extended our main banqueting and conference suite, enabling us to attract larger conferences and events to Limerick city's only fivestar hotel. All meeting rooms now have Nespresso machines and improved high-speed WiFi. The Savoy Space now has eight fully furnished, serviced offices available for rent on a long-term basis. TRENDS With technology changing so quickly, we need to ensure we have the most up-todate services for our corporate clients. This can be a challenge as services are constantly being updated. Companies are also becoming more health conscious. Last year we saw bigger demand for healthy options during the coffee breaks, lunches and dinners, including fruit skewers, smoothies, breakfast bars and salads.
I think that a big trend for meetings in 2019 will be more remote meetings, allowing delegates to take part wherever they may be. BP SURVEY MEETING ROOMS 54 BUSINESS PLUS FEBRUARY 2019 Convention Centre Dublin Survey continued on page 58
Chartered Accountants House The perfect city centre location for your next corporate event Chartered Accountants House is the headquarters for Ireland's largest accountancy body, Chartered Accountants Ireland with over 27,000 members and 6,500 students. Known as the leading voice for the accountancy profession across the Island of Ireland. The Institute's facilities on Pearse Street, Dublin 2, have been open for over 10 years and are available for external hire to the wider business community. With its city centre location, impressive capacity and supporting technology, Chartered Accountants House is the location of choice for corporate conferences, training away days and seminars.
With 25 separate rooms there is an ideal space for every event. Capacity The lecture theatre floor below reception, has a four tiered lecture hall that can be used as one space to comfortably fit 600 delegates, or it can be adapted and the four lecture halls can be used individually to accommodate up to 150 delegates each. Other rooms can adapt to accommodate events of many sizes thanks to the multi-functional, flexible design they can comfortably accommodate meetings, conferences and exhibitions.
Support & Catering The conferencing and facilities department have a dedicated team on hand to support events from start to finish and offer complimentary Wi-Fi to all clients. With many catering options available with an onsite catering provider. Get in touch Please get in touch with the conferencing and facilities team to arrange a visit and discuss your next event. For more information please go to www.charteredaccountants.ie/house Email: conferencing@charteredaccountants.ie Phone: +353 1 637 7288
Whatever The Occasion The five-star Heritage Hotel & Spa in Killenard, Co.
Laois provides a luxury ambience for conferences and meetings. The hotel was taken over by FBD Hotels & Resorts in January 2019. FBD Hotels & Resorts also owns Castleknock Hotel in Dublin and Faithlegg House Hotel in Waterford. The Heritage Hotel & Spa is located in the heart of the midlands. It is a perfect location for your next conference, meeting or event, less than an hour from Dublin city centre and 10 minutes from the M7 Dublin/Cork motorway exit at Junction 15. The Heritage Hotel & Spa is set in idyllic countryside, surrounded by the picturesque Golf Course. It is also located close to the renowned Kildare Village and the Curragh Racecourse.
UNIQUE MEETING EXPERIENCE The Hotel's main conference area can accommodate up to 400 delegates with a purpose-built 50-seater auditorium, which can offer a unique meeting experience. The Ballroom has an in-built stage with a partition wall that can section off the room to suit your conferencing needs. It also has a double-door entrance that can accommodate bulky items such as cars for new product launches. The Gallery area is a beautiful setting for your drinks reception for a gala dinner, or as a registration area for that next trade show or sales event. The Hotel has six meeting rooms, which vary in size and are located over the ground and first floor, accommodating from two to 50 delegates.
All rooms have modern AV equipment, natural daylight and are air-conditioned. The Hotel offers complimentary WiFi throughout and car parking facilities with over 250 spaces, making it the ideal location for your next board meeting or team-building activity. Our dedicated events team are always on hand with innovative approaches, expertise and experience to discuss your meeting or event.
FABULOUS SUITES The Heritage Hotel & Spa's award-winning accommodation can facilitate any meeting or conference, with over 100 bedrooms, including a fabulous range of suites overlooking the Seve Ballesteros golf course or the Slieve Bloom Mountains. Delegates can enjoy prepared refreshment breaks, lunches and dinners in our Arlington Restaurant, or for that private lunch meeting we have the Barrow Room, which can seat up to 40 delegates. For some well-earned downtime, delegates can experience our luxurious spa with 14 treatment rooms, including Pedi Spa, set in an oasis of calm. The Heritage Spa Experience provides an unrivalled heat and cooling journey, with extensive relaxation areas that will complete your therapy.
The Hotel also has a wonderful 5km walking track around the Seve Ballesteros golf course, so that you can enjoy the Laois countryside.
CENTRAL LOCATION The Heritage Hotel & Spa provides a central location in the midlands, just 10 minutes from the M7 Dublin Cork motorway at junction 15, for all of your conferences, meetings and events. For further information or details, please contact us. The Heritage Hotel & Spa Killenard, County Laois, R32 PW10 Phone: 057 864 5500 Email: events@theheritage.com www.theheritage.com The Heritage Hotel & Spa is ideal for board meetings All the hotel's meeting rooms have modern AV and air conditioning
A central location for your conference, meeting or event.
Just 10 minutes from Portarlington train station and the M7 DublinCork motorway. The Heritage is the perfect central point easily accessible from all parts of the country with six conference rooms, over 100 bedrooms and capacity for up to 400 delegates. www.theheritage.com
The Alex Fenian Street, D2 01 607 3573 thealexdublin.ie Meeting Rooms: 3 to 6 Aviva Stadium Lansdowne Road, D4 01 238 2338 avivastadiumevents.ie Contact: Leah Gunn Meeting Rooms: 50+ The Beacon Beacon Court Sandyford, D18 01 291 5000 thebeacon.com Contact: Agnes Arendarczyk Meeting Rooms: 4 The Beacon's four meeting rooms can cater for groups ranging from two to 35 people. Furnished with glass-topped boardroom tables and leather seating, the rooms also make the most of natural lighting and are fully airconditioned.
Bonnington Dublin Swords Road, D9 01 837 3544 bonningtondublin.com Contact: Liadh Grainger/Sinead McGovern Meeting Rooms: 4 The Bonnington (formerly the Regency Hotel) has an extended conference centre located between Dublin Airport and the city centre.
The Connaught and Ulster rooms can seat 250 and 235, respectively, theatre-style. They can be combined for a larger space, as can the four available rooms, providing a space to seat 735 theatre-style. Equally, large conferences can be sub-divided into smaller meeting rooms. Brooks Hotel Drury Street, D2 01 670 4000 brookshotel.ie Contact: Niamh Flynn Meeting Rooms: 4 The meeting rooms can cater for up to 50 guests and are airconditioned, with free high-speed internet. AV equipment can be arranged according to organiser specifications. The novel cinema room can be used for corporate presentations, product launches and seminars.
The hotel also has a dedicated Business Centre. Buswells Hotel Molesworth Street, D2 01 614 6500 buswells.ie Contact: Peter Gallagher Meeting Rooms: 6 The hotel's meeting rooms can accommodate groups of eight up to 75 in various seating arrangements. The three ground floor meeting rooms were refurbished in 2017, while all of the rooms got an AV upgrade. Smart TVs that can handle wireless content transfer from mobile devices are now available. Camden Court Hotel Camden Street, D2 01 475 9666 camdencourthotel.com Contact: Laura Crowe Meeting Rooms: 12 Event organisers can choose from 12 conference rooms in the Camden Court Hotel, capable of accommodating up to 250 delegates.
The hotel offers complimentary WiFi, a dedicated events manager and conference team, and high-spec audio-visual systems. Layouts are flexible, all rooms have natural daylight, and there's a delegates' car park. Lunch and dinner menus are varied with three separate dining areas. Carlton Hotel Blanchardstown Church Road, D15 01 827 5600 carltonhotelblanchardstown.com Contact: Sophia Weir Meeting rooms: 11 The Greenwich Suite can accommodate up to 450 for conferences or 300 for dinner. The hotel has eight other meeting rooms, plus breakout spaces and dedicated check-in areas. Facilities provided include 58 BUSINESS PLUS FEBRUARY 2019 BP SURVEY MEETING ROOMS 2019 Listing of Dublin's premier meetings, event and conference facilities Meeting Room And Conference Venues Carlton Hotel Blanchardstown continued on page 60
citywesthotel.com Call Our Sales Team Now on 01 401 0955 T: +353 1 401 0500 E: events@citywesthotel.com Included in your rate is:
Meeting room hire
Writing materials/Mints and Mineral water
Tea Coffee and Mini Danish pastries
Self-service gourmet Buffet Lunch
Tea Coffee and Cookies in the afternoon At Citywest Hotel we offer:
Choice of Meeting rooms
High-Quality Audio-visual equipment
Dedicated Account Manager
Complimentary High speed WIFI Ireland's Premier Meeting and Conference Venue DAY DELEGATE PACKAGE ¤39
high-spec AV equipment, 1Gb wireless internet access and free car parking. The hotel works with team building company xtreme.ie to provide team building and activity programmes where required. Carlton Hotel Dublin Airport Old Airport Road, Co. Dublin 01 866 7500 carltondublinairport.com Contact: Lisa Hensel Meeting Rooms: 12 Carton House Hotel Maynooth, Co. Kildare 01 505 2000 cartonhouse.com Meeting Rooms: 14 Castleknock Hotel & Country Club Porterstown Road, D15 01 640 6300 castleknockhotel.com Contact: Audrey Devlin Meeting Rooms: 15 Meeting rooms all have air conditioning, natural daylight, and modern AV equipment, with a capacity for up to 450 delegates.
Facilities include the Thinking Factory meeting room, which is designed to facilitate brainstorming sessions, board meetings or product launches with a difference. The hotel offers complimentary 500Mb fibre optic uncontested broadband. The meeting rooms vary in size and are located on the ground and first floors. The main room has doors that accommodate large items, such as vehicles for car launches. Team-building activities are also catered for. A perk system offers additional value for large events as does the booker loyalty programme.
Celbridge Manor Hotel Celbridge, Co. Kildare 01 601 3700 celbridgemanorhotel.ie Contact: Heather Finnerty Meeting Rooms: 5 Central Hotel Exchequer Street, D2 01 679 7302 centralhoteldublin.com Meeting Rooms: 8 Chartered Accountants House Pearse Street, D2 01 637 7288 charteredaccountants.ie Contact: Peter Donnelly Meeting Rooms: 30 Chartered Accountants House has rooms to suit any size conference with capacity for up to 700 delegates, with built-in modern AV facilities, with web serving in the venue's lecture theatres. The Purple, Red, Green and Gold lecture theatres each have a capacity of 150, and have screens.
Lambay Hall is a freestanding space that can be arranged in classroom or theatre size. Lambay Hall and its sister room, Rathlin, can be merged to create an even bigger space. City Hall, Dublin Dame Street, D2 01 222 2204 dublincity.ie/dublincityhall Meeting Rooms: 1 CityNorth Hotel Gormanston, Co. Meath 01 690 6666 citynorthhotel.com Meeting Rooms: 14 Citywest Hotel Saggart, Co. Dublin 01 401 0501 citywesthotel.com Contact: Niamh Farrell Meeting Rooms: 29 The hotel features a spacious main auditorium that can accommodate up to 4,100 delegates. The majority of the 29 meeting rooms are equipped with high-specification AV facilities, high-speed internet access and a design emphasising natural light.
They are also located close to each other to accommodate multiroom meetings. There's a total of 133,000 sq ft of exhibition space and free parking for more than 2,000 cars.
Clarence Hotel Wellington Quay, D2 01 407 0800 theclarence.ie Meeting Rooms: 3 Clayton Hotel Ballsbridge Merrion Road, D4 01 668 1111 claytonhotelballsbridge.com Meeting Rooms: 6 Clayton Hotel Burlington Road Upper Leeson Street, D4 01 618 5600 claytonhotelburlingtonroad.com Contact: Vicky Pratt Meeting Rooms: 20 Dublin's premier city centre conference centre has a main area used for large functions that can cater for up to 1,400 people. The Conference Centre space can be subdivided into up to six small spaces, or two large ones - Fitzwilliam Hall and Fitzwilliam Suites consist of the Ulster Suite, Munster Suite and Leinster Suite.
On the first floor there are 19 dedicated meeting rooms, all with natural daylight, which can accommodate up to 100 delegates and are ideal syndicate meeting rooms for events in the Fitzwilliam Hall. The meeting rooms have inbuilt A/V and complimentary WiFi, with a dedicated Business Centre Manager on call.
Clayton Hotel Cardiff Lane Cardiff Lane, D2 01 643 9511 claytonhotelcardifflane.com Contact: Nicola Nelson Meeting Rooms: 5 With a dedicated meeting and events coordinator and the latest business technology, the hotel's meeting rooms have complimentary WiFi, natural daylight and air conditioning and can host from two to 50 delegates in theatre style. As well as the Stir Restaurant and Vertigo Bar, private dining rooms are available. Clayton Hotel Charlemont Charlemont St, D2 01 960 6700 claytonhotelcharlemont.com Contact: Louise McClean Meeting Rooms: 6 This new city centre hotel has six modern meeting and event spaces, BP SURVEY MEETING ROOMS 60 BUSINESS PLUS FEBRUARY 2019 continued on page 62 Citywest Hotel