Australian Serviced Apartments: The Formation of an Industry
Page content transcription
If your browser does not render page correctly, please read the page content below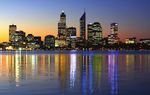 Australian Serviced Apartments:
                                                  The Formation of an Industry
                                                                                                   Prepared by CBRE Hotels
                                                                                                                                   May 2010

SERVICED APARTMENTS: THE FORMATION OF AN INDUSTRY

With a quarter of all casual accommodation demand now                 •The two clearly different purposes of travel (corporate
satisfied by this hybrid commercial/residential asset class, an         and leisure) creates two different market concepts, profiles
in depth review of this once maligned and often misunderstood           and investments.
concept exposes an industry that is now an integral part of the
traveller accommodation market.
                                                                      • Operational and development efficiencies, variable
In this paper, CBRE explores all aspects of the industry from its       management structures and investment securitisation
meaning to its market position; from its customer's requirements to     fosters industry growth.
its management structures; from its development to its investment
and from its performance to its challenges and opportunities.         • Serviced apartments lead the market performance indicators
The highlights of the paper are:                                        to show a 10% revenue (Revpar) market premium.

• The ambiguity of the serviced apartment classification is
                                                                      • As with any emergent industry, challenges are there
    clarified through a clear definition.
                                                                        to be overcome and opportunities capitalised upon.
• The industry's success and longevity based on meeting
    customer's preferences of autonomy and flexibility must
    supersede the unsustainable developer driven supply
    led demand.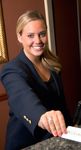 Serviced Apartments
                                                            The Formation of an Industry
                                                                                                                           May 2010

CONTENTS

      Serviced Apartment Data Development                                                            2

1	The Emergance of Serviced Apartments in Australia                                                 2

2     Industry Leaders and key Players                                                               4

3     DNA of the Serviced Apartment Industry                                                         8

4     Serviced Apartment Market Fundamentals                                                       19

5     The Serviced Apartment Investment                                                            24

6	The Complete Package? Challenges and Opportunities                                              27

                                               Serviced Apartments: The Formation of an Industry Prepared by CBRE Hotels          1
SERVICED APARTMENT                                                     1	THE EMERGENCE OF
DATA DEVELOPMENT                                                          SERVICED APARTMENTS
CBRE Hotels has developed a series of tools to gather primary             IN AUSTRALIA
data to analyse the serviced apartment industry. The data collection
methodologies employed in this paper comprise of the following:        1.1          SERVICED APARTMENTS DEFINED

Traveller Accommodation Property Database                              The maturing of the Australian serviced apartment industry enables
                                                                       an ability to define what constitutes a serviced apartment. Any
CBRE Hotels developed a comprehensive database of Australian           reference to a serviced apartment within this paper will adhere to
traveller accommodation properties and businesses utilising            the following guidelines.
various industry sources.
                                                                       "A fresh approach to the definition of Serviced Apartments"
Traveller Accommodation Development Database
                                                                       The serviced apartment business consists of a professionally managed
CBRE Hotels compiles a database of all major mooted, planned and       operation with the main purpose for providing serviced apartment
under construction projects. Data is gathered from various industry    product to the general public from one night to a maximum of one
sources and the national CBRE Hotels network of operators.             year. A purpose built apartment complex with on-site management
                                                                       compliant to all building standards and planning controls relevant
Serviced Apartment Operators Survey                                    to short-term traveller accommodation. There must be separation
                                                                       of the operation of a serviced apartment business and permanent
CBRE Hotels identified and qualitatively surveyed the key serviced     residences within the same building structure.
apartmentindustryoperators.Thosesurveyedrepresentapproximately
30% of the total serviced apartment stock nationally.                  The serviced apartment product consists of at least a studio apartment
                                                                       containing both sleeping and living areas. Food preparation areas,
Serviced Apartment Investment Index                                    catering facilities and bathrooms are required in each apartment with
                                                                       self-service laundry facilities provided either in- apartment or within the
CBRE Hotels developed a serviced apartment performance index           premises. Daily room servicing must be available although servicing
from published and market derived data. It parallels the Property      may not necessarily occur daily.
Council of Australia (PCA) Hotel Valuation Index in methodology
and application.                                                       Definition checklist:

Additionally, secondary data from Australian Bureau of Statistics,     • Professionally managed
Investment Property Databank, and Property Council of Australia
are used.                                                              • Provide serviced apartment product to the general public

Acknowledgement and Recognitions                                       • Purpose built apartment complex

CBRE acknowledges the input and assistance of Australian Bureau        • Building compliant with building standards and planning controls
of Statistics (ABS), Horwarth HLT, Rawlinsons, Australian Hoteliers
Association (AHA), and the various CEO's and managers of               • Separation of serviced apartment and permanent residences
operators and Industry participants in the Serviced Apartment
Industry in Australia.                                                 • On-site management

Disclaimer                                                             • Minimum of a studio apartment containing sleeping and
                                                                           living areas
The information set out in this document has been prepared using
information derived from a variety of external sources. CB Richard     • Food preparation and catering facilities and bathroom facilities
Ellis does not warrant the accuracy of any of the information              with each apartment.
and does not accept any legal liability or responsibility for any
injury, loss or damage incurred by the use of, or reliance on, or      • Self-service laundry facilities
interpretation of the information contained herein.

2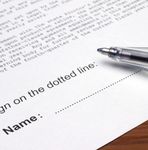 Serviced Apartments
                                                                             The Formation of an Industry
                                                                                                                                              May 2010

• Optional daily room servicing                                                stay consumers for apartment product that provides a more
                                                                               residential feel with larger floor space than traditional traveller
• Maximum stay of one year                                                     accommodation has fuelled significant growth in recent years.

1.2	EVOLUTION OF THE SERVICED                                                 "Specialisation and maturity in the last 25 years"
     APARTMENT INDUSTRY
                                                                               Over the last twenty-five years, new accommodation operators
"Extended stay origin, 1980's proliferation."                                  have emerged whilst established management companies have
                                                                               adjusted their focus to embrace the serviced apartment product.
Serviced apartment product in Australia initially began in response            The creation of this specialist subset of the lodging industry
to growing consumer demand for apartment-style traveller                       recognised the distinct product needs that required a re-think of
accommodation suitable for extended stays. Throughout the                      development and business operating structures from traditional
1980's many of the now dominant developers and operators                       hotel models. Today, a collection of firms have grown to form the
began. Surging demand from both short and extended                             nucleus of the mature serviced apartment industry in Australia.

SERVICED APARTMENT EVOLUTIONARY TIMELINE

 1970s         Serviced apartment term first used to describe facilities servicing the corporate relocation market and holiday apartments in Queensland.

 1979          Mirvac Group formed Hotel division involved in property development and serviced apartment management.

 1982          Toga Hospitality begins operations.

 1983          Property developer Stockland builds serviced apartments operated under the Holiday Inn Park Suites Brand.

               A growing consumer need for 'home away from home' accommodation suitable for extended stay and self-catering.
 Mid-1980s
               This new product was initially known as 'all-suite' apartments.

 1988          Quest establishes serviced apartments to cater for extended-stay customers.

 1990          Oaks Hotels & Resorts was formed.

 Mid-1990s     Solid demand growth for serviced apartments drives investment and supply growth, especially by Quest, Mirvac, Accor, Stockland and Toga

               A major milestone as Australian Bureau of Statistics recognises serviced apartments as a
 1997
               product distinct to other traveller accommodation.

 1997          ABS data recorded 472 establishments and 20,831 rooms nationally.

 1999          Stockland create Saville brand to replace Holiday Inn Park Suites.

 1999          ABS reports a pre-Olympic Games supply burst. Establishments grow to 600 with 30,644 rooms.

 2004          MFS acquires a 19% stake in Breakfree, a major leisure serviced apartment operator.

 2005          MFS acquires Peppers and creates Stella Resorts (later to be changed to Stella Hospitality).

 2005          ABS reports 872 serviced apartment establishments and 45,852 rooms nationally.

 2005          Oaks Hotels & Resorts lists on the ASX in order to capitalise on opportunities in the serviced apartment market.
               Sydney-based apartment developer, Meriton, announce entry into serviced apartments as
 2006
               a response to poor residential sales.
               MFS adds Saville Suites and TCL Apartments comprising 26 properties in total and later adds Sunleisure,
 2006-2007
               Outrigger Resorts Group, S8 Property Trust and Pacific International

 2007          Mantra born through an amalgamation of Stella's Saville and Pacific International brands.

 2008          ABS reports 957 serviced apartment establishments and 53,118 rooms nationally.
 2009          Quest awarded accommodation 'Brand of the Year' at Australia, New Zealand and Pacific
               Hotel Investment Conference.

                                                              Serviced Apartments: The Formation of an Industry Prepared by CBRE Hotels                  3
2	INDUSTRY LEADERS                                                       Oaks Hotels & Resorts Limited

   AND KEY PLAYERS                                                        "An emerging operator across a variety of markets."

"Specialist operators emerge."                                            Oaks Hotels & Resorts are Australian based strata-titled property
                                                                          managers that operate and specialise in serviced apartment and
The evolution of the Australian serviced apartment industry now           residential apartment property. Having experienced significant
includes a proliferation of purpose run, professionally managed           growth in recent years the Oaks brand is becoming a major
serviced apartment specialist operators. Research suggests that           player in both resort and city locations. This growth has spread
these firms continue to run a range of successful business models         the brand across Australia and into New Zealand and Dubai.
allowing many to take growth positions in recent years. There             Although properties target all forms of demand segments, Oak's
are many variances between each firm's customer target market,            core business includes family leisure and corporate extended-
business operations and geographic locations. Below is a brief            stay. In this sense, each location and property is tailored to meet
description of a selection of major operators.                            specific market needs.

Mantra Group (formally known as Stella Hospitality)                       Accor Hotels

"Australia's largest group by apartments, leisure and                     "A minor business segment in the world's largest
corporate based."                                                         hospitality operator."

Mantra Group is the largest operator of serviced apartments               European based Accor Hotels is one of the world's largest
in Australia. The entity that is now Mantra Group started life            traveller accommodation providers representing almost 4,000
as Stella Hospitality, which was created in 2005 as a vehicle             properties in 90 countries. Diversifying from hotel and resort-style
to facilitate the amalgamation of a number of Australian                  core product, Accor Hotels has now embraced the serviced
traveller accommodation groups by MFS. Although not entirely              apartment industry. This shift has been driven by consumer
development driven, Mantra Group has experienced massive                  demand and property owners who have sought this product.
growth in recent years primarily through the acquisition of               However, hotel and resort-style properties still represent the
management rights and marketing agreements. Mantra Group's                overwhelming majority of the Accor Hotels portfolio both in
serviced apartment businesses are owned, leased, managed                  Australia and across their global network. Accor Hotels' serviced
and/or marketed under Peppers, Mantra and Breakfree brands.               apartment operations in Australia are leased, managed or
The serviced apartment product is most prominent across Mantra            franchised under the Grand Mercure, Mercure and All Seasons
Group's network; however, there are also a number of traditional          brands. These properties are located in mainly suburban and
hotel and resort-style properties. Mantra Group's serviced                regional leisure destinations and inner city locations that maintain
apartment businesses are located in many of Australia's premier           a diverse demand base.
and boutique tourism destinations most prominently along the
Eastern Seaboard.                                                         Toga Hospitality

Quest Serviced Apartments                                                 "A local private developer and single brand operator."

"Australia's largest group by properties, corporate based                 Toga Hospitality is one of the longest-running participants in the
clients, franchise business model."                                       Australian serviced apartment industry. Serviced apartments are
                                                                          operated under the Medina brand comprising of many purpose-
Quest Serviced Apartments is one of the largest and fastest growing       built properties that are owned and operated while also utilising a
serviced apartment operators in Australia. Beginning in Melbourne         number of other operating structures across their network. Based
in the 1980's in response to a specific extended-stay market Quest        on the success of the Medina product, Toga Hospitality has
focus is solely on the corporate extended-stay serviced apartment         recently introduced their serviced apartment product to Europe
product. Quest Serviced Apartment's long-standing involvement with        under the Adina brand with plans for significant expansion.
the evolution of the corporate extended-stay market in Australia and      Australian Medina properties are generally four stars situated in
"business format franchise" places them at the forefront of this niche.   inner-city and city suburban locations nationally targeting a mix of
With 104 properties across the network, Quest Serviced Apartments         corporate and leisure customers.
have achieved wide geographic spread across their Australian
network. Quest Serviced Apartments has also established operations
in New Zealand and Fiji.

4
Serviced Apartments
                                                                          The Formation of an Industry
                                                                                                                                         May 2010

Mirvac Hotels & Resorts                                                     Q Resorts

"A specialist hospitality operator, part of a listed institution            "A small new local Queensland operator."
with multiple brands across various markets."
                                                                            Q Resorts began in 2005 as an operator of serviced apartments
Mirvac is an Australian based listed, integrated real estate group          within the Brisbane market. Since then the firm has expanded
with core activities including investment and development across            quickly to hold management rights for 10 properties within
many sectors including traveller accommodation. With this dual              Brisbane and regional Queensland. The firm has become a
expertise and long history Mirvac have customised their product             regional leader within Queensland while holding national
for the Australian serviced apartment industry. Mirvac Hotels &             expansion aspirations. Q Resorts target a mixture of inner-city
Resorts operate serviced apartments in Australia under Quay                 corporate demand and regional leisure tourism, especially the
West, Quay Grand and Sebel brands. These products target a                  Australian family segment.
mix of corporate and leisure customers depending on location and
include mostly boutique inner city properties and resorts in holiday        StayWell Hospitality Group
destinations. Mirvac also count an equally large number of hotel
and resort properties in their portfolio across Australia, New              "A small new local Sydney based operator."
Zealand, Pacific Islands and Dubai.
                                                                            In 2006 StayWell Hospitality Group started as an Australian based
Meriton Serviced Apartments                                                 independent serviced hotel and apartment owner/operator and
                                                                            manager. Since then the firm has achieved high growth through its
"A default operator that emerged from a Sydney                              Park Regis and Leisure Inn brands. Currently operating eight serviced
residential developer."                                                     apartment properties, there are plans for accelerated expansion of
                                                                            their Australian and International network in the medium term. Both
Meriton are property developers based in Sydney who entered                 Park Regis and Leisure Inn properties are located in major cities and
the serviced apartment industry in April 2003 as an alternative             regional leisure tourism destinations.
means of utilising apartment product affected by falling residential
values. Historically Meriton Serviced Apartments have maintained
fluidity of some apartment stock according to investor returns in
either residential or traveller accommodation markets. However,
recently Meriton Serviced Apartments have deliberately grounded
themselves in the serviced apartment industry through purpose
built expansion into Queensland and a high profile addition to
the Sydney market. Meriton Serviced Apartments target a mixture
of corporate and leisure customer segments through a low cost
minimised intermediary distribution and promotion strategy.

                                                             Serviced Apartments: The Formation of an Industry Prepared by CBRE Hotels          5
2.1           BRAND POSITIONING

Each brand is positioned differently according to a number of variables including target market, product and service offering, as shown
in Figure 2. Although in reality properties may position at one end of the scale but still receive customers from another segment, the brand
positioning matrix intends to present generalised intended positioning.

"Catering to a broad range of markets."

Figure 2
Serviced Apartment Brand Positioning Matrix

               Corporate                                                                          Leisure

    Luxury

    Economy

6
Serviced Apartments
                                                                      The Formation of an Industry
                                                                                                                                       May 2010

2.2	TALLY OF SERVICED                                                 Figure 3
     APARTMENT OPERATORS
                                                                        Major Australian Serviced Apartment Operators
Figure 3 provides a list of major serviced apartment operators
and the number of serviced apartment properties and keys they
control within Australia. The list has been compiled using the CBRE                                      Properties     Keys        Star Rating
Hotels Traveller Accommodation Property Database as at August
2009 containing major operators. Properties include all operating       Mantra Group                              92    9901           3 ½ to 5
structures and only those that provide food preparation and
catering facilities.                                                        Peppers                                3      469             4 to 5

                                                                            Mantra                               48     6703           4 to 4 ½

                                                                            Breakfree                             41    2729           3 ½ to 4

                                                                        Quest Serviced                          104     5438           4 to 4 ½
                                                                        Apartments

                                                                        Oaks                                      30    4900           4 to 4 ½

                                                                        Accor Hotels                              21     1595          3 ½ to 4

                                                                            Grand Mercure                         16    1047           4 ½ to 5

                                                                            Mercure                                2      182          4 to 4 ½

                                                                            All Seasons                            3      366          3 ½ to 4

                                                                        Toga Hospitality (Medina)                 23    2031           4 to 4 ½

                                                                        Mirvac                                    16     1786             4 to 5

                                                                            Quay Grand                             1       69                 5

                                                                            Quay West                              4      438                 5

                                                                            Sebel                                 10     1172             4 to 5

                                                                        Meriton Serviced                           7     1429             4 to 5
                                                                        Apartments

                                                                        Q Resorts                                 10    1046        3 ½ to 4 ½

                                                                        StayWell Group                             8      495          4 to 4 ½

                                                                            Park Regis                             6      352          4 to 4 ½

                                                                            Leisure Inn                            2      143                 4

                                                                         Source: CBRE Hotels

                                                        Serviced Apartments: The Formation of an Industry Prepared by CBRE Hotels                  7
3	DNA OF THE SERVICED                                                 3.1          THE CUSTOMER

   APARTMENT INDUSTRY                                                  The core function of traveller accommodation is to satisfy
                                                                       basic human needs for shelter, security and a place to sleep
The serviced apartment industry has been forged from a number          and rest. Beyond these necessities lie the virtually countless
of central changes within and affecting traveller accommodation        points of differentiation and identification of modern traveller
in Australia. The most crucial shift has occurred in consumer          accommodation brands. It is within this realm that consumer
demand. This has involved the emergence of a sizable segment           segments seek to satisfy particular needs and wants.
of the overall consumer market which seeks a product different
to traditional traveller accommodation to satisfy particular needs.    "Purpose of travel (Leisure & Corporate) drives variety
From this, the genetic make-up of the modern serviced apartment        in the DNA."
industry has been found to comprise three main inter-related and
mutually dependent components –                                        Broadly split between corporate and leisure, traveller
                                                                       accommodation customers seek a range of product, service,
• The Customer,                                                        location and cost attributes that vary depending on the purpose
                                                                       of travel. The serviced apartment product was borne from such
• The Development and                                                  segmentation, and it is the augmentation of the segment which is
                                                                       driving growth of the industry.
• The Business.
                                                                       The CBRE Hotels Serviced Apartment Operators Survey uncovered
"Customer centric evolution and driver of growth."                     various characteristics of the typical customer of Australia's
                                                                       major serviced apartment operators. A number of key uniform
Figure 4 below symbolises this customer-centric evolution and          characteristics can be identified that underpin serviced apartment
driver of growth for the serviced apartment industry in Australia.     demand from both corporate and leisure consumer segments.
The success of the serviced apartment model has come as a result
of the convergence of underlying fundamentals creating synergies       "Desire to seek independence to take charge of their
across the sum parts of this DNA. Fundamental to this are the          purpose of travel."
changing consumer consumption patterns and expectations, the
growth of business travel, the need for tailored and flexible cost     Above all else, the serviced apartment customer is found to seek
accommodation, and shifts in the balance of development feasibility.   independence to take charge of their holiday or business trip. This
                                                                       independence allows the customer autonomy and flexibility which
"Success from the convergence of underlying fundamentals."             personifies the essence of the serviced apartment product.

Figure 4                                                               Accommodation Product
Serviced Apartment Industry DNA:
Major Components and Relationships                                     "Features of the product empowers control of the customer
                                                                       accommodation experience."

                                                                       The serviced apartment product provides the flexibility sought
                                                                       by customers through the provision of in-room cooking, washing,
                        The Customer                                   working and living space that is typically not offered in other forms of
                                                                       traveller accommodation. Ostensibly the modern serviced apartment
                                                                       comprises of a typical residential apartment with varying degrees of
                                                                       service provisions depending on particular operators.

    The Development                         The Business               "Minimisation of food and beverage, a departure from
                                                                       traditional hotel accommodation."

8
Serviced Apartments
                                                                         The Formation of an Industry
                                                                                                                                        May 2010

                                                                          Figure 5
Research found many operators offer limited on site food and
beverage provision, fitting perfectly the preferred flexibility and
                                                                            Serviced Apartment Customer Profiles
control mindset of the customer. The added benefit to the operator
is a reduction of operating exposure to this marginal revenue
                                                                                                Corporate              Leisure
stream. This is a significant shift away from traditional full-service
hotels and is in keeping with the evolution of a portion of the
modern Australian consumer who is informed, independent and                 Productattributes Home away from           Home away from
empowered towards this specialised product.
                                                                                                Living and relaxing Self-catering and
Property Location                                                                                                   other self-service
                                                                                                                    domestic services
"Convenience and ease of access are important rather
than critical."                                                                                 Work space             Leisure and
                                                                                                                       relaxing space
Locational needs of the serviced apartment guest are not as
demanding as those of traditional hotels. A convenient location             Location            Convenience to         Access to
central to desired attractions or places of work is important.                                  business locales       attractions
However, the serviced apartment consumer, especially the
business portion of the segment, is not necessarily concerned with
a prime property location. Convenience and ease of access are               Other needs         Private vehicle
important, however, are not critical to their purchasing decision.                              access
Around the corner or half a block away satisfies. This is significant
to the financial feasibility of development for serviced apartments,                            Flexible cost/         Information:
especially in major cities, due to the shortage and high cost of                                balance between        attractions, food
prime development land.                                                                         convenience and        and beverage,
                                                                                                cost control           other services
Operating Cost
                                                                                                Independence           Independent access
"Flexible Cost Travel matches customers needs for flexibility                                                          to Leisure facilities
and customisation."
                                                                            Source: CBRE
Over the last decade flexible cost travel has been firmly
entrenched in the psyche of consumers in Australia and around
the world. Airline, vehicle hire and other "travel centric" tourism       "Operating performance favours Serviced Apartments
businesses have developed successful tailored product and                 over Hotels."
service offerings to match the consumer's growing need for
flexibility and customisation. Serviced apartments, with a lower          Figure 6 shows the serviced apartment model produces significant
cost base and less restrictive brand standards relative to many full-     cost benefits with Gross Profits of 64.5% compared to hotels
service hotels, are able to tailor service provision to best suit each    54.3%. Costs savings continue through undistributed operating
property according to guest segmentation.                                 expenses with serviced apartments producing Income before
                                                                          Management Fees and Fixed Costs of 50.1% compared to
In Figure 5, key serviced apartment consumer requirements are             hotels at 36.3%. The cost of management is typically higher in
provided. This simplification does not represent full consumer            serviced apartments closing the gap between hotels and serviced
profiling but rather a generalised summary.                               apartments based on Income before Fixed Costs to 45.7% for
                                                                          serviced apartments and 34.1% for hotels.
To better understand the operating cost equation, CBRE has
interpolated data released by Horwarth HLT in their Key Market
Reports 2009. These figures are purely for comparison and do
not represent any actual hotel or serviced apartment. In preparing
this analysis CBRE has also enlisted the assistance of Rawlinsons
quantity surveyors to independently determine the number and size
of rooms/apartments.

                                                           Serviced Apartments: The Formation of an Industry Prepared by CBRE Hotels           9
Figure 6

 SAMPLE HOTEL AND SERVICED APARTMENT INCOME AND EXPENDITURE PROFILE
                                                                  Hotels                        Serviced Apartments
Average Size of Property (Rooms)                                 148                                 149
Average Occupancy                                               78%                                 76%
Average Daily Rate                                               175                                 176
Revenue Per Available Room                                     136.5                              133.76
                                                                   $                %                  $                    %
DEPARTMENTAL REVENUE
Rooms                                                      7,373,730            65.0%           7,274,538             83.2%
Food & Beverage                                             3,417,172            30.1%           954,941               10.9%
Telecommunications                                            65,860              0.6%           122,925                1.4%
Other Operating Departments                                 333,000               2.9%           160,622                1.8%
Rentals & Other Income (Net)                                 153,476              1.4%           235,420                2.7%
Total Departmental Revenues                               11,343,238           100.0%          8,748,446              100.0%
DEPARTMENTAL EXPENSES
Rooms                                                      2,027,628             27.5%         1,976,835               27.2%
Reservations                                                200,283               2.7%            86,346                1.2%
Food & Beverage                                            2,682,648            78.5%            858,091               89.9%
Telecommunications                                            78,144            118.7%            81,056               65.9%
Other Operating Departments                                 200,392             60.2%             99,979              62.2%
Total Departmental Expenses                                5,189,095            45.7%          3,102,307               35.5%
Gross Operating Income                                     6,154,143            54.3%          5,646,139              64.5%
UNDISTRIBUTED OPERATING EXPENSES
Administration & General                                     782,109              6.9%           606,544               6.9%
Marketing                                                    516,038              4.5%           299,539                3.4%
Utility Costs                                                269,469              2.4%           148,127                1.7%
Property Operation & Maintenance                             465,513              4.1%           207,408                2.4%
Total Undistributed Expenses                               2,033,129             17.9%          1,261,617              14.4%
Income before Mgt Fees & Fixed Costs                       4,121,014            36.3%          4,384,522               50.1%
Management Fees (base + Inc.)                                253,661             2.2%            384,353                4.4%
Income Before Fixed Costs                                  3,867,353             34.1%         4,000,169               45.7%
Figures extracted from Key Market Reports 2009 for Serviced Apartments and Hotel Industry Survey of Operations 2009.
NB: Figures contained in this analysis have been extrapolated form the Horwarth reports by applying revenue and operating
expenseratios to the build size and room quantities established in the Rawlinsons analysis.
Source: CBRE, Horwarth HTL, Rawlinsons

10
Serviced Apartments
                                                                         The Formation of an Industry
                                                                                                                                       May 2010

Customer Mix                                                              "Opportunity to build through developing International markets."

The CBRE Hotels Serviced Apartment Operators Survey, provided             This provides significant opportunity for Australian operators to
insight into the make up of the customer at an industry-wide level.       drive growth in their local businesses by targeting new or under-
Understanding the prevalence of domestic and international,               represented international markets.
corporate and leisure customers provides an indication of the
strengths and opportunities operators have created. The Survey            "The mix varies by location and operator focus."
also highlighted some limitations of the serviced apartment product
as well as current promotion and distribution practices.                  The mix of domestic and international customers has been found
                                                                          to vary between CBD, regional and leisure locations as shown
"Understanding the business mix and their requirements."                  in Figure 8. Research suggests that CBDs of major cities have
                                                                          a greater share of international customers which may be due
Research found that domestic customers make up 82% of                     to cities providing greater ease of self-sufficiency and familiarity
serviced apartment business with international customers just             compared to regional locations.
18%, as shown in Figure 7.
                                                                          Figure 8
Figure 7
Service Apartment Domestic/International Customer                          Customer Segmentation & Geographic Prevalence
Mix of Major Australian Serviced Apartment Operators                       for Major Australian Serviced Apartment Operators

                                                                                                             Domestic       International

                                                                           CBD Location                              75%                25%
            18 %                                  Domestic
                                                                           Regional/Suburban Location                90%                10%
                                                  International
                                                                           Leisure Location                          80%                20%

                                                                           Source: CBRE Hotels
                               82 %

                                                                          "Leisure customers have historically dominated demand."

                                                                          The Survey found serviced apartments to be used by both
                                                                          leisure and corporate customers although mix varies greatly by
 Source: CBRE Hotels                                                      geographic location. While regional holiday destinations report a
                                                                          vast proportion of leisure customers, major regional, metropolitan
                                                                          and CBD locations generally attract a majority of corporate
"Domestic consumers comfortable with self sufficiency,                    customers mixed with a smaller proportion of leisure customers. In
international less so and lack knowledge of the opportunity."             overall terms Figure 9 indicates a majority of two thirds towards
                                                                          leisure customers. This is primarily due to the large number of
The idea of self-sufficiency and independence easily suits domestic       serviced apartment properties in regional holiday destinations. It
customers who understand their surroundings. Conversely,                  is worth noting that the majority of new build developments have
international visitors were reported to require increased services and    been focussed to the corporate sector.
had less requirement for expansive in room cooking and cleaning
facilities, due to their limited knowledge of the environment, and
reliance on the accommodation provider or third party. Additionally,
many international markets are still coming to grips with the serviced
apartment product and of Australian serviced apartment operators.
The experience of Toga in Europe with their Adina brand suggests
it may well only be a matter of time before the concept is better
understood and, by their account, becomes a popular option for
international travellers.

                                                           Serviced Apartments: The Formation of an Industry Prepared by CBRE Hotels          11
Figure 9                                                               Regional or local level data:
Leisure/Corporate Customer Mix of Major
Australian Serviced Apartment Operators
                                                                       • Local economic development including infrastructure, government,
                                                                           commercial and other evidence of economic growth;

                                                                       • National and International Visitors Surveys;
                                                    Leisure
                                                                       • Public and private transport access;
                                                    Corporate
            37 %
                                                                       • Airport performance data;

                                  63 %                                 • Accessibility of property in relation to key
                                                                           attractions/locations relative to target market

                                                                       Invariably each Serviced Apartment provider has developed their
                                                                       own matrix to base their decisions on. Without exception the
                                                                       major operators have cultivated relationships with key customers
                                                                       and rely heavily on the movements and trends of these customers
 Source: CBRE Hotels                                                   to determine where, when and how large new projects will be.

                                                                       The most successful Serviced Apartment providers have made
Demand Benchmarking                                                    customer demand a priority in their business operations. The
                                                                       2009 prize for Brand of the Year Awarded to Quest Serviced
"Quantifying and defining demand for forecasting                       Apartments at the Australia, New Zealand, and Pacific Hotel
and feasibility."                                                      Investment Conference, recognised among other accomplishments
                                                                       the significant growth achieved by Quest out performing other
Demand needs to be quantifiably defined for the purpose of             hospitality groups in the region.
forecasting and assessing development feasibility. Understanding
the origin, purpose of travel and needs of the modern serviced
apartment customer presents an opportunity to define demand. There     3.2         THE DEVELOPMENT
are an almost limitless number of potential economic, demographic,
infrastructural and political elements to serviced apartment demand.   "Serviced apartments have bridged the feasibility divide."
Research found that major serviced apartment operators use
significantly varied benchmarks to underlie the development of new     At a time when it is widely accepted that new build hotels in
supply. Serviced apartments demand can be tracked and forecasted       one line are extremely difficult if not impossible to economically
through a number of benchmark indices including:                       support, the emergence of the serviced apartment has seemingly
                                                                       bridged the feasibility divide.
National level data:
                                                                       According to the CBRE Hotels Traveller Accommodation
• General economic indices for development market and                 Development Database, 75% of new projects currently planned or
    potential inbound markets including Gross Domestic Product,        under construction are serviced apartments. Distinct characteristics
    Gross State Product, foreign exchange rates, Australian interest   of this product have required a re-think of operating systems to
    rates, unemployment rates and retail spending;                     produce a financially feasible operating model.

• Domestic business and consumer confidence indices;                   "Confluence of forces creates supply opportunity
                                                                       - Developer and operator union.
• National and International Visitors Surveys;                        - Strata titled investment and financing."

12
Serviced Apartments
                                                                         The Formation of an Industry
                                                                                                                                                May 2010

The nature of apartment style self-contained accommodation,               Figure 10
which requires larger floor space and the limited use of non-
                                                                           Construction Cost Analysis
room revenue generating facilities, has required a union between
developers and operators. The use of strata-titling for serviced                                                                     Serviced
                                                                                                                  Hotels
                                                                                                                                     Apartments
apartment developments enables financing through the yield
arbitrage offered by small investors further adding to the feasibility     Total Building Area M2                          10,000              10,000
formula. The key elements of this feasibility and the ways in which
the serviced apartment product evolved to meet today's investment          Average Room Size M2                                32                    40
environment are analysed below.
                                                                           Number of                                         148                  149
Construction cost                                                          Rooms/Apartments

Consumer need for apartment-style product with flexible cost and           Total Net Building Area M2                       4,736               5,960
reduced services has many ramifications for the development of
serviced apartments. Research has found that serviced apartment            Building Efficiency Ratio*                        47%                 60%
developments are able to achieve greater efficiencies.
                                                                           Construction Cost                        $46,213,00           $27,380,00
"Limiting non-productive low profit components drives                      (Building only)
development efficiency."
                                                                           Building Cost/ M2                               $4,621              $2,738
Traditionally, brand standards for full service hotels require many
low revenue generating guest services and public spaces,                    * Building Efficiency Ratio calculated by multiplying number of rooms/
including grand lobbies and elaborate food and beverage                     apartments by average size then dividing by total building area.
outlets. Without these inclusions, serviced apartment construction          Source: Rawlinsons
costs can be focused more concertedly toward the apartments.
Furthermore, the self-contained nature of serviced apartment
product becomes a self-fulfilling prophecy enabling a reduction in        Availability and land values
food and beverage offering requirements, back of house service
areas, further reducing the need for other public spaces such as          "The barrier to entry for other development types less evident
lounge areas. This allows development costs to be focussed on             for serviced apartments."
apartments more directly related to sales return.
                                                                          The availability and cost of land suitable for traveller
CBRE has enlisted the assistance of Rawlinsons quantity surveyors         accommodation development has been a major factor disrupting
in analysing this comparison. Rawlinsons Publications release an          the feasibility of hotel development especially in central business
annual handbook of general construction costs for Australia.              districts of many of Australia's major cities in recent years.
                                                                          Room price elasticity and high operating costs produced an
The basis of this comparison is the notional construction of              uncompetitive land relationship to other land uses throughout the
two very similar sized buildings of 10,000 m2 each. Both                  recent boom period.
purpose built as either serviced apartments or hotel. In
this study Rawlinsons has determined the likely number of                 There are two key aspects of serviced apartment developments with
rooms or apartments in each structure and the average                     limited facilities which go a long way to alleviate these issues.
room size based on their independent analysis. Costs are
based on their published average build rates as published                 • Firstly - The limited service model, particularly for corporate product,
in the 2009 Rawlinsons Australian Construction Handbook.                      has been found to not require a prime location. Such locations are
The comparison is set down in Figure 10 below.                                found to have greater availability and are more affordable.

An additional layer of analysis of building efficiency compares the       • Secondly – Experienced developers report that feasibility is less
relationship of rooms / apartment area to the overall building area           scale dependent. Operational breakeven and development
shows 60% for Serviced Apartments and only 47% for hotels.                    viability is achieved with a comparatively smaller project.

                                                           Serviced Apartments: The Formation of an Industry Prepared by CBRE Hotels                      13
Financing development                                                    represented. This interest is likely to intensify as the level of
                                                                         professionalism and the financial stability of successful operating
"Strata presales spawned funding."                                       companies becomes evident.

There has been support from financial institutions and investors         As with any investment, there are potential up-sides and risks
who recognise and acknowledge the inherent alternate use in              involved with serviced apartment investments. Generalised
many serviced apartment product as residential units. Whilst this        characteristics of the serviced apartment investment are outlined
ability to offer an alternate exit strategy has provided a layer of      in Figure 11.
comfort to funders, levels of pre sales commitment and sound
business plans are all essential to funding proposals.                   Figure 11

"Business case support now a prerequisite."
                                                                          Serviced Apartment Investment Characteristics

Funders have generally mentioned the following as important               Effect                Private               Institution
considerations:
                                                                          Up-side               Low price point entry Multiple exit
• Experience of developer in serviced apartment sector.                                         level                 strategies

• Link to an experienced and proven serviced apartment operator.                                Opportunity for      Strong returns from
                                                                                                individual use of an growth asset class
• Clearly rationalised feasibility study explaining the business plan                          apartment or loyalty
    behind the serviced apartment business, its location and the                                program
    size / scale of the development.
                                                                                                Multiple exit         Income smoothing
• The ability to strata title and sell to individual investors.                                 strategies            for balanced
                                                                                                                      diversified portfolio
• Qualifying projects generally have a minimum unit size and
    presales threshold. These tend to be tied to residential models       Down-side             Potential for body    Lack of experience
    for alternate exit if needed.                                                               corporate log-jam     with serviced
                                                                                                                      apartments
• A commitment to either a bank take out at the end of the
    development stage or a pre-requisite level of presales commitment.                          Potential             Lack of Income
                                                                                                underperformance      security (exposed
The Investor                                                                                    when compared         to income risk) in
                                                                                                to pre opening        some operating/
"Small investors dominate the asset class through                                               expectations          ownershipstructures
strata acquisition."
                                                                          Source: CBRE Hotels
Strata-titling has exposed traveller accommodation investment to
a broad market by offering a low price entry point for private
investors. As the industry has matured, so has investor's knowledge      3.3           THE BUSINESS
and understanding of the serviced apartment asset class.
                                                                         "Business mix largely determines operating structure and
Major Operators report that habitual private investors are               methodologies along with operators core competencies."
actively seeking this type of investment over and above
alternative opportunities.                                               The business of the serviced apartments, including promotion and
                                                                         distribution channels and operating structure, can vary significantly
"Institutional market relatively unrepresented."                         between organisations depending to a large extent on whether the
                                                                         business is primarily targeting leisure or corporate customers. Other
The maturing and growing sophistication of serviced apartment            business structure determining variables include property location,
investments are likely to become increasingly attractive to              target markets, specifics of the on-site service offering, and the core
institutional investors despite currently being relatively under-        competencies of the owner(s) and operator organisation.

14
Serviced Apartments
                                                                       The Formation of an Industry
                                                                                                                                        May 2010

"Business activity focussed on the major profit                         Serviced apartments have historically attained higher room rates than
centre – accommodation."                                                traditional traveller accommodation. ABS data (figure 26) shows
                                                                        serviced apartments have consistently achieved ADR around four
The relative absence of non-core revenue centres such as food           percent and RevPAR around 8 percent above the average of other
and beverage and recreational facilities in some serviced               traveller accommodation nationally. This is due to typically larger floor
apartments enables operators' greater focus on the promotion of         plans and a higher proportion of newer product.
the profit driver, accommodation. Where these non-core revenue
departments are included, the businesses tend to perform very           "Mix of demand pricing for leisure and negotiated corporate
close to traditional hotel product.                                     pricing applies."

Primary Business Drivers                                                The pricing strategy is closely aligned to the target market. The leisure
                                                                        provider is well versed and business dependant on seasonal dynamic
The primary drivers and main elements that shape key operations and     pricing whereas, the corporate provider has preferred negotiated
functions of the serviced apartment business are consumer demand,       contract pricing with associated brand loyalty.
the potential for a low cost base, and flexible brand standards.
                                                                        Brand standards
"Consumer demand."
                                                                        "Flexible standards based on consumer targeting within a
Growth in the demand for apartment style traveller                      minimum service framework leads to profitability strength."
accommodation underlies many business functions.
                                                                        Brand standards in serviced apartments are minimum service,
"Low cost base."                                                        product and marketing requirements that many operators set
                                                                        as base necessities before a property can carry their name.
The possibility of scaled down service provisions, including limited    Australian serviced apartments include modest lobbies and are
on-site leisure facilities and room servicing, have acted to reduce     mostly devoid of significant food and beverage outlets. Many
bottom line costs and therefore enable greater flexibility in room      operators reported the ability to flexibly apply finishes and fixtures
rates and improved marginal returns as shown in Section 4.1.3.          to each property depending on specific peculiarities in consumer
The propensity for a longer length of stay puts further downward        targeting and competitive forces. Similarly when it comes to
pressure on costs as it enables many serviced apartment business        operating models, operators have taken pragmatic measures
to factor in fewer full services on average annually. In many           focused on a balance between customer service and return to
instances, a limited service offering has enabled greater benefits      investors with an emphasis on efficiency and cost control. Such
from outsourcing in process such as laundry, facilities maintenance,    flexibility strengthens profitability by assisting cost control relative to
and housekeeping.                                                       achievable targeted room rates.

"Flexible brand standards."                                             Room servicing

All of this is possible thanks to the nature of brand standards for     "Customer determined servicing preferences creates
most of Australia's major serviced apartment operators. These           cost efficiencies."
operators enable flexibility to create a product offering, provision
of service and business operation depending on site-specific            The extended stay nature of serviced apartments can reduce
contingencies including location, size, target market, and local        the required frequency of apartment servicing. The CBRE Hotels
environmental surrounds.                                                Serviced Apartment Operators Survey found that most operators
                                                                        provide full apartment servicing once per customer stay or once
Distinct Operational Attributes                                         a week for extended stay customers. This is often combined
                                                                        with cost effective daily refresh service. Certain operators offer
Room rates & pricing                                                    additional full services as an optional extra charge. Restricted
                                                                        servicing results in significant cost reduction as full servicing can
"Strong relative revenue performance from product size                  represent around 25% to 30% of average daily rates (ADR).
and youth."                                                             Notwithstanding the operators comments, this assertion is not
                                                                        reflected in the Horwarth performance data.

                                                         Serviced Apartments: The Formation of an Industry Prepared by CBRE Hotels              15
Marketing and distribution                                             "Type depends on preferences of developer/owner and
                                                                       operator competencies."
"Direct marketing and distribution applying technology
predominates over traditional sources and channels."
                                                                       Figure 12
                                                                       Operating Structures Used In Serviced Apartment
Methods of communicating and selling serviced apartments to the        Businesses of Major Australian Operations
modern consumer have mostly evolved in line with technological
advances. In many respects the process and channels used are
                                                                                                                         Franchise
similar to any fully service hotel. Research suggests that serviced
apartments favour and make particular use of direct distribution                                                         Owner/Operator
such as direct website and call centre booking and personal
                                                                                                                         Management
selling. The process promotes customer loyalty and keeps
                                                                                                                         Agreement
operators abreast of changing demands, whilst also eliminating
intermediary distribution costs. An in-house sales force is seen                                                         Lease
by all of the major operators as an effective and efficient means
of targeting customers. Conversely, many acknowledge that
distribution through other more traditional channels such as travel
agents and tour wholesalers whilst important is diminishing.

"Consumer control on booking."

Domestic consumer markets have been found to be especially
knowledgeable about serviced apartment product aiding a
propensity for do-it-yourself travel bookings. Accordingly, a number    Source: CBRE Hotels
of firms report a combination of direct booking and internet
intermediaries as their dominant distribution strategy.
                                                                       Management Agreement
The Horwarth survey shows sales and marketing to represent
4.5% of gross revenue on average for hotels and only 3.4% for          "Active involvement in the property/business by all participants
serviced apartments.                                                   under Management Agreements."

Business Operating Structures                                          Management Agreements, as the name suggests, are agreements
                                                                       where the property owner contracts to a third party to "manage"
"A variety of business operating structures are employed."             the premises on their behalf. Technically, ownership of the business
                                                                       is retained by the property owner or property management
Operating structures come under the umbrella terms of                  company (PMC) with the holder of management rights receiving
management rights, lease, owner/operator and franchise. There is       a fee for services made up of a percentage of revenue and/or
no 'one-size fits all' with the most suitable mechanism depending      operating profit. Through this, elements of risk are shared between
on various contingencies and factors including financial and legal     operator, PMC and owner. Under management agreements, the
structures, preferences of property developer/owner and the            PMC takes the pivotal position as controller of the "Management
competencies of operators. CBRE Hotels' research has found most        Rights" and under certain circumstances may also become an
major operators employ multiple structures across their portfolio      investor in the real estate and merge the value of the rights with
with each different structure suiting certain business requirements    the real estate to form a very influential interest in the project.
and property owner preference. Operating structures also vary at       From an operator's perspective, management agreements are
different points of the overall framework, whether at the property     used by a number of major Australian serviced apartment
or business level. Figure 12 highlights the use of franchise and       companies to fast-track expansion and quickly build critical mass
management rights as the most commonly used operating                  of brand exposure.
structures at the business level.

16
Serviced Apartments
                                                                          The Formation of an Industry
                                                                                                                                         May 2010

Lease                                                                       Similar to a franchise in many ways, Marketing Service
                                                                            Agreements, or MSAs, are a popular method of promoting and
"Lease allows clear segregation of roles, responsibilities                  distributing serviced apartments to consumers. This involves a
and risks."                                                                 leasee or owner/operator contracting this service to a specialist
                                                                            brand. As an outsourced marketing function, and not a property
A typical commercial lease forms the primary link between                   or operational aspect of the business, MSAs have been excluded
property owners and PMC, or the operator when PMC is not                    from this discussion on business operating structures as they
the operator. Under this arrangement the property owner has                 generally do not provide business operation systems.
no direct involvement in the business and receives a return on
investment by way of rent. The PMC or operator pays the rent and            Owner/operator
subsequently bares the majority of risk associated with operational
performance. For property owners, by fixing income, the impact              "The simplest model that requires a broad skill set."
of cyclical fluctuations is limited and therefore risk is minimised.
Strength of tenant covenants, length of lease and confidence in             This strategy combines ownership of property with ownership of
the PMC or operator all play an integral part in assessing the              the business. All of the business and investment risk and return is
value of these agreements.                                                  the owners.

Franchise                                                                   For the serviced apartment industry, this would require the owner
                                                                            to also have suitable skills and expertise to perform the business
"Franchising allows business systems and/or marketing                       in a professional manner. In its simplest form this structure would
expertise to be employed by owners and/or lessees."                         limit the unlocking of capital enhancement through strata lot
                                                                            and management rights sale. Notwithstanding this limitation,
A franchise is where a company (franchisor) has developed                   opportunity is available for operating structures and legal interests
business procedures, trademarks and standards and contracts                 to be created to unlock this value enhancement when appropriate.
with a third party (franchisee) to use this business intelligence
under prescribed controls. In the Serviced Apartment setting the            Business Operating Frameworks
franchisee either:
                                                                            "Multiple frameworks can be employed that require a detailed
• Takes the place of the operator in the lease                             understanding of various party arrangements, responsibilities,
    scenario set out above or                                               risks and documentation.

• Merely provides marketing services through a marketing                   The simplest structure is where the lessee or management
    franchise (via a Marketing Services Agreement) on behalf                company provides business services on behalf of the investor
    of the lessee or PMC.                                                   as depicted in Figure 13. This direct link is uncommon due to
                                                                            feasibility constraints and is found where the property asset is held
These variations create quite different obligations and                     in one line (Figure 14).
responsibilities to the asset owner.
                                                                            Strata titling of serviced apartments has necessitated an involved
One of the main benefits of the former scenario is that the                 legal relationship between property and business operator. The
franchisee owns their business and is therefore personally invested         property management company (PMC) acts on behalf of multiple
in its success. In the latter, the marketing service offered by the         property owners by creating this link. The diagram below shows
franchisor enhances the lessees or PMC's performance but does               typical strata-titled serviced apartment business structure options
not subrogate their responsibilities to the owner.                          and relationships.

The franchise business structure allows the specialisation of key
tasks and functions. Franchisees are often selected on operational
management skills leaving the franchisor to focus on key strategic
and shared services such as promotion, distribution, procurement,
development and strategic planning.

                                                             Serviced Apartments: The Formation of an Industry Prepared by CBRE Hotels         17
Figure 13                                                         Figure 15
                                                                  Operating Structures Used In Serviced Apartment
                                                                  Businesses of Major Australian Operations

                             Guest
                                                                                                                    Owner/Operator
                                                                                                                    Management
                       Franchise/Operating                                                                          Agreement
                            Company
                                                                                                                    Lease

                      Leasee/Management
                           company

        Investors           Investors           Investors

Figure 14
                                                                   Source: CBRE Hotels

                             Guest

                      Leasee/Management
                           company

                            Investor

Risk is apportioned throughout the chain of relationships
depending on the type of structural agreement in place.

"Lease predominates as the most common owner operator
relationship by the major operator groups."

Figure 15 indicates the high percentage of leases used at the
property level of the typical serviced apartment framework
for the operators surveyed, however, given the proliferation of
smaller operators in the wider market where management/letting
agreements predominate, the balance across the whole market
may differ.

18
Serviced Apartments
                                                                                The Formation of an Industry
                                                                                                                                                           May 2010

                                                                                  Figure 16
4	SERVICED APARTMENT                                                                                Australian Traveller Accommodation Supply
                                                                                                                                                              Est.
   MARKET FUNDAMENTALS
                                                                                      Rooms               (excluding Serviced Apartments)
                                                                                       180,000                                                                4,000
                                                                                       170,000
                                                                                                                                                              3,800
4.1	GROWTH DRIVEN BY                                                                  160,000
                                                                                                                                                              3,600
     FUNDAMENTAL STRENGTH                                                              150,000
                                                                                       140,000                                                                3,400
                                                                                       130,000
"The size of the sector now demands seperate analysis".                                                                                                       3,200
                                                                                       120,000
                                                                                                                                                              3,000
                                                                                       110,000
The distinctiveness of serviced apartments to other forms of                           100,000                                                                2,800
accommodation allows specific analysis of the industry as a sub-                                    1999 2000 2001 2002 2003 2004 2005 2006 2007 2008
set of traveller accommodation. Further analysis of the serviced                                                    Other Rooms          Other Est.
apartment industry reveals its dominance over the last decade                         Source: CBRE Hotels & ABS
showing serviced apartments to be a significant driving force
for traveller accommodation in general. The Australian traveller                  Source: ABS
accommodation sector includes an array of accommodation
types broadly including hotels, motels, resorts, guesthouses,
bed and breakfast, backpacker and serviced apartments. To                         National Growth and Market Share
fully understand where and how serviced apartments fit Tourist
Accommodation Small Area Data from Australian Bureau of                           "Demand growth has been steady and strong."
Statistics (ABS) provides a macro view of the sector.
                                                                                  Market conditions throughout much of the last decade were
"Serviced Apartments have been the main driving force                             conducive to demand, supply and room rate growth. During
behind traveller accommodation demand growth over the                             this period the Australian traveller accommodation sector saw
last decade."                                                                     generally buoyant trading conditions until growth softened with
                                                                                  a Global Financial Crisis (GFC) induced economic slowdown in
Over the last decade traveller accommodation has grown                            the second half of 2008. Accommodation supply and demand
nationally. According to ABS, the Australian traveller                            have grown consistently over the last decade coupled with solid
accommodation sector numbers 4,277 star graded establishments                     room rate (ADR) and revenue per available room (RevPAR) annual
with a total of 223,319 rooms as of December 2008. Of                             growth rates. Data highlighted in Figure 17 indicates that this
the total, serviced apartments represent 957 establishments                       growth has been led by the serviced apartment demand.
contributing 53,118 rooms. Figure 16 shows the growth in
establishments and rooms stock for serviced apartments and the                    "With stronger demand than other sectors, Serviced
rest of the sector suggesting serviced apartments to be the main                  Apartments attract 25% of market demand."
driving-force behind supply growth in recent years.
                                                                                  Figure 17
Figure 16

                                                                                                  Traveller Accommodation Demand (Room Nights Sold)
   Rooms           Australian Serviced Apartment Supply            Est.                 Other                                                                  SA
                                                                                       50,000,000                                                         20,000,000
   100,000                                                          1,200
                                                                                       48,000,000                                                         18,000,000
    90,000                                                                             46,000,000                                                         16,000,000
                                                                    1,000
    80,000                                                                             44,000,000                                                         14,000,000
                                                                    800                42,000,000                                                         12,000,000
    70,000
                                                                                       40,000,000                                                         10,000,000
    60,000                                                          600                38,000,000                                                         8,000,000
    50,000                                                                             36,000,000                                                         6,000,000
                                                                    400
    40,000                                                                             34,000,000                                                         4,000,000
                                                                    200                32,000,000                                                         2,000,000
    30,000                                                                             30,000,000                                                         -
    20,000                                                          -                                 1999 2000 2001 2002 2003 2004 2005 2006 2007 2008
               1999 2000 2001 2002 2003 2004 2005 2006 2007 2008                                                     Other   Serviced Apartments (SA)

                               SA Rooms      SA Est.                                   Source: CBRE Hotels & ABS

   Source: CBRE Hotels & ABS

                                                                                  Source: ABS

                                                                   Serviced Apartments: The Formation of an Industry Prepared by CBRE Hotels                           19