MELBOURNE CONNECT - CREATING A CONNECTED INNOVATION ECOSYSTEM IN THE HEART OF MELBOURNE
Page content transcription
If your browser does not render page correctly, please read the page content below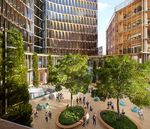 In partnership with:

      MELBOURNE
       CONNECT
CREATING A CONNECTED
INNOVATION ECOSYSTEM
IN THE HEART OF
MELBOURNE
700 SWANSTON ST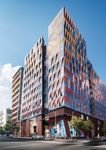 CONNECTING
 PEOPLE, PLACE
AND POSSIBILITIES

                                    WHERE MINDS CONNECT      2
                              THRIVE IN THE DIGITAL FUTURE   4
                                OUR ANATOMY OF INNOVATION    6
                ACCESS: CONNECTING THE BEST AND BRIGHTEST    8
                     AMENITY: CONNECTION TO A GLOBAL CITY    10
                          SOFTWARE: EVENTS AND ACTIVATION    12
                              SCIENCE GALLERY MELBOURNE      13
                                    HARDWARE: THE SPACE      14
                               HARDWARE: THE SUPERFLOOR      15
         HARDWARE: WORKSPACES TO FACILITATE COLLABORATION    17
                  HARDWARE: SMART AND SUSTAINABLE DESIGN     19
                                                 TIMELINE    20
                        YOUR PARTNERS & LEASING CONTACTS     21
WHERE MINDS CONNECT
AND INCREDIBLE
FUTURES EMERGE
POWERED BY THE UNIVERSITY OF MELBOURNE

                                     The vision for Melbourne Connect        The people, place and program
                                     is to place highest calibre research,   at Melbourne Connect is designed
                                     industry, entrepreneurs, higher-        to foster the type of collaboration
                                     degree students and other elite         that can expedite and amplify
                                     thinkers in a single purpose-built      innovation. It is a project where all
                                     precinct. It is a new model for         participants will be deeply engaged
                                     collaborative innovation within the     to find innovative solutions for our
                                     STEM disciplines.                       future challenges and enabled to
                                                                             contribute to the greater wellbeing
                                                                             of societies globally.
                                                                                                                  2
MELBOURNE CONNECT IS SEEKING
                                                         ALIGNED TENANT PARTNERS TO
                                                         BRING THIS VISION TO LIFE.

          QUICK
      FACTS

TALENT                        WORK SPACES                SCIENCE GALLERY              FABLAB
Melbourne Connect is          Efficient office spaces    MELBOURNE                    Allowing users to
powered by the University     ranging from 150sqm        Inspiring and                prototype an idea or
of Melbourne, Australia's     to 1,800sqm (approx).      transforming curious         new innovation onsite.
No.1 ranked University                                   minds through the
and home to 5000+                                        collision of arts and
researchers and 50,000                                   science.
students.

SUPERFLOOR                    ACTIVATION                 OCULUS                       LANEWAY RETAIL
A collaboration space         Programmed formal          The focal point of the       The retail mix will be
equipped with meeting         and informal events        ground plane is the          curated to meet the
spaces and event facilities   and activities including   Oculus, a tech-enabled       needs of the academic,
designed to bring the top     hackathons, pitch nights   public open space            commercial and student
researchers, start-ups        and wellness offerings.    catering to tenants          community.
and corporate partners                                   and the community.
together.

HEALTH AND WELLBEING          STRONG PUBLIC              SUSTAINABILITY
Best practice end of trip     TRANSPORT LINKS            The highest standards of sustainability - targeting 6
facilities, bike parking,     Frequent train, tram       star Green Star Design and As Built (World Excellence),
Walkscore of 98, Transit      and bike connections.      designed to achieve a 5 star NABERS Energy Rating
Score of 100 and                                         and initiatives including electric vehicle charging,
concierge service.                                       rooftop solar panels and optimised façade design.

                                                                                                               3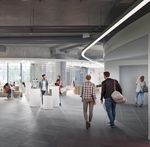 THRIVE IN THE
DIGITAL FUTURE
In our digital driven future,
research focused on automation
technologies will have the
potential to drive value and
growth, unlock innovation and
address major societal, economic
and environmental challenges.
The University of Melbourne's
research capabilities located at
Melbourne Connect will harness
real-time information for insight,
prediction, planning and decision
support that can lead to new
solutions for every business
sector.
This is illustrated by the
University of Melbourne's
Automation Technologies
Framework.

                                                DIGITAL SOCIETY

                                              PRIVACY AND CYBER SECURITY

                                                 INTELLIGENT SYSTEMS

                                 EDGE HARDWARE AND ROBOTICS           ADVANCED NETWORKS

                                        COGNITIVE        ARTIFICIAL        PERVASIVE
                                        COMPUTING      INTELLIGENCE         DEVICES

                                                                                          4
MELBOURNE CONNECT
                                                                           TENANT PARTNERS
                                                                           WILL HAVE ACCESS
                                                                           TO NEW SOLUTIONS,
                                                                           MULTIDISCIPLINARY
                                                                           EXPERTISE AND
                                                                           TALENT.

      INITIATIVES IN
      ACTION
Tenant partners will have access    MED TECH - ROBOTS WITH                 FIN TECH - MAPPING REAL-TIME
to diverse University teams,        A HUMAN TOUCH                          CYBER ATTACKS
who fuse the physical, digital
                                    In collaboration with industry         University of Melbourne
and biological worlds with
                                    partners, researchers at the           researchers are currently
multi-disciplinary expertise. The
                                    University of Melbourne are            researching how digital maps of an
outcome is new and valuable
                                    developing a prosthetic arm            organisation's information network
technologies, products and
                                    with greater dexterity and touch.      can identify cyber-attacks in real
services that benefit partners
                                    Not only can your brain send           time - whether these are attempts
across all business sectors
                                    signals to the robotic limb, in        to steal data, crash a company's
and make a difference to our
                                    the future they will be able to send   service, or hijack the operation of
communities.
                                    those messages back to                 infrastructure. This information will
                                    the brain, giving people who           be enhanced with decision-support
                                    have lost a limb the ability to        systems for understanding
                                    'feel' sensations such as              the business impact of counter
                                    strength and pressure.                 measures.

                                    SMART CITIES - INTELLIGENT             ENVIRO TECH - MAKING ANY
                                    TRANSPORT TECHNOLOGY FOR SMART         SURFACE SOLAR
                                    CITIES                                 University of Melbourne
                                    Australian Integrated Multimodal       researchers are creating
                                    EcoSystem (AIMES) is a world-          new materials for solar cells.
                                    first living laboratory based in the   Through close collaboration with
                                    streets of Melbourne. Working          industry partners, the researchers
                                    closely with government and            envisage that in the future flexible
                                    leading national and international     solar cells will cover roofs, windows,
                                    industry sectors, AIMES tests highly   clothing, phones and cars to
                                    integrated transport technology        capture sunlight wherever it falls.
                                    and its ability to deliver safer,
                                    cleaner and more sustainable
                                    urban transport outcomes.

                                                                                                               5
OUR ANATOMY
OF INNOVATION
Melbourne Connect brings
together the elements required
to put Melbourne's innovation
credentials on the global stage.

                                                                          AMENITY
                      ACCESS                                    A great work and lifestyle balance
                                                                       An engaging place
          To leading research and resources
                                                                     Iconic neighbourhood
                 To bright minds and
                purpose-driven talent
           To influential and effective peers
                To enterprise services

                             MELBOURNE
                              CONNECT           AN INNOVATION
                                                 ECOSYSTEM
        SOFTWARE                                                          HARDWARE
   Science Gallery Melbourne
                                                                        Purpose-built facility
  Social and networking events
                                                                   Places for different work needs
         Public activities
                                                                The Melbourne Connect Superfloor
                                                                   Smart and Sustainable Design

                                                                                                     6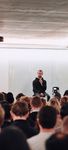 ACCESS
CONNECTING THE
BEST AND BRIGHTEST
MINDS TO BUILD A
POWERFUL NETWORK
OF INNOVATION
 CONNECT TO
 LEADING RESEARCH
 AND RESOURCES
 With a research expenditure
 of $1.1B and more than 100
                                                  ENTERPRISE
 Research Centres, the
 University of Melbourne
                                                  SERVICES
 is a proven partner in                           Onsite relationship managers
 ground-breaking research.                        will facilitate academic
                                                  partnerships, business
                                                  connections and introductions
                                                  to tech and talent.

              BRIGHT MINDS AND
              PURPOSE-DRIVEN
              TALENT                                               INFLUENTIAL AND
              The University of Melbourne
              attracts and produces some
                                                                   EFFECTIVE PEERS
              of the best talent from around                       The cohabitants of Melbourne
              the globe and is building bespoke                    Connect will be true peers,
              multi-disciplinary teams to                          with a shared commitment to
              address research and innovation                      innovation, world-class expertise
              opportunities. The Melbourne                         and an appetite for collaboration
              Entrepreneurial Centre (including                    that will speed the process of
              MAP and TRaM) will be co-                            bringing new thinking to life.
              located onsite.

                                                                                                       7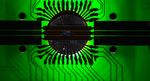 ACCESS
CONNECTING THE
BEST AND BRIGHTEST
MINDS TO BUILD A
POWERFUL NETWORK
OF INNOVATION

OCCUPIERS IN THE BUILDING                                 NO. 1 UNIVERSITY IN AUSTRALIA
WILL BE:
COMPLEMENTARY
Be primarily engaged in a STEM related industry.

RESEARCH-FOCUSED
                                                          $1.1B IN RESEARCH EXPENDITURE
Express an interest in exploring a working relationship
with the University and other tenant partners in the
building.

VISIONARY                                                 TOP 6 GLOBALLY FOR GRADUATE
An ability to innovate and a desire to change the game.
                                                                 EMPLOYMENT               8
AMENITY
CONNECTION TO A
GLOBAL CITY
STATE OF THE ART
FACILITIES AND
A GREAT WORK
AND LIFESTYLE
BALANCE, ALL
WITHIN MINUTES
OF EVERYTHING
MELBOURNE HAS
TO OFFER
MELBOURNE IS:
• Consistently ranked as one
   of the most liveable cities in
   the world
• On track to overtake Sydney
   to become Australia's largest
   city by 2030
• A mature tech hub and home
   of Asia Pacific HQ to major tech
   companies including Zendesk,
   Slack, Square, Stripe and GoPro
• Home to a thriving tech economy
   estimated to be worth more than
   $50.8 billion by 2020
• Famous for its strengths in
   education, health and life sciences
   including the world renowned
   Melbourne Biomedical Precinct

                                         9
AIRPORT (30 MINS)

                                                   WADE INSTITUTE FOR
                                                   ENTREPRENEURSHIP

                                                            UNIVERSITY OF MELBOURNE

              MELBOURNE BIOMEDICAL PRECINCT
                                                     TRAM STOP ONE
                                                                                         LYGON ST FOOD PRECINCT
                            NEW STUDENT PRECINCT
      PARKVILLE STATION (OPENING 2025)
                                                                  MELBOURNE CONNECT
                                                                   700 SWANSTON ST

                                                                                                         Carlton
                                                                                                        Gardens

                                                     NGO PRECINCT

                                 QUEEN VICTORIA MARKET
                      10
                         M
                          in
                            s   by                                             RMIT UNIVERSITY
                                   Tr
                                     am

                                    MELBOURNE CENTRAL STATION
                                                                                  STATE LIBRARY

15
   M
                                                                                           PARLIAMENTARY PRECINCT
    in                     FLAGSTAFF STATION
      s   by
             Tr
               am                                                                                PARLIAMENT STATION

                 St
             rke
                                                                          St

          Bou
                                                                     beth

           SOUTHERN CROSS STATION                                                                FLINDERS STREET STATION
                                                                Eliza
                                              St

                      St
                  ins
                                           am

              Coll
                                      Willi

                                                                                                                           10
SOFTWARE
EVENTS AND
ACTIVATION
AN ACTIVATED
COMMUNITY
Melbourne Connect will provide
a dynamic point of intersection
between industry, government,
leading academics and researchers,
and Melbourne's entrepreneurial,
creative and cultural community.
The Activation Program will focus
on creating a strong sense of place,
facilitating interactions and the
exchange of ideas, and providing
a platform for engagement and
thought leadership.

EVENTS THAT
CONNECT, UPSKILL
AND INSPIRE
The vibrant Activation Program
includes pitch nights, product
demonstrations, display, launch
events, thought leadership
presentations, networking,
health and wellness initiatives,
hackathons, community challenges
and masterclasses.

A PLATFORM FOR
ENGAGEMENT
Tenant partners will be invited
to actively participate in the
Activation Program and will be
welcomed to lead conversations
and exhibit innovations. This will
provide invaluable opportunities
to engage the Melbourne Connect
community, and to build on and
benefit from the precinct's global
reach.

                                       11
SOFTWARE
SCIENCE GALLERY
MELBOURNE
Science Gallery Melbourne
will be a living lab for exhibitions       INSPIRING AND
and ideas, exploring the collision
of art and science. It will play a vital   TRANSFORMING
role in shifting our understanding
of science, art and innovation.            CURIOUS MINDS
The University of Melbourne
has secured the rights to the
                                           THROUGH THE
Australian node of the acclaimed
Global Science Gallery Network.
                                           COLLISION OF
One of only eight nodes worldwide,
Science Gallery Melbourne will
                                           ART AND
involve, inspire and transform
curious minds, aged 15-25,
                                           SCIENCE
through science and art.
Part experiment, part exhibition,
the Gallery's programs will connect,
engage and showcase the work
of artists, scientists, researchers,
industry and a global network of
collaborators.

                                                           12
HARDWARE
WORKSPACES
TO FACILITATE
COLLABORATION

                                  INDUSTRY AND
                                   GOVERNMENT
                                    PARTNERS

     MELBOURNE SCHOOL OF
         ENGINEERING              SMALL SUITES
     Including Computing
                                   AND SMES
   and Information Systems
                                                   CHILDCARE
                                 CO-WORKING
                                                    MELBOURNE
                                                 ENTREPRENEURIAL
                                                     CENTRE
                             SUPERFLOOR

                                 FABLAB
       SCIENCE GALLERY
          MELBOURNE

                                                                   13
HARDWARE
THE SPACE

A WORKPLACE        PURPOSE-BUILT FACILITY
                   No element has been overlooked        • Large floor plates designed to
THAT FOSTERS       in providing every resource needed
                   to fluidly collaborate. A digital
                                                            encourage interaction between
                                                            the University of Melbourne and
INCREDIBLE IDEAS   ecosystem threads together one
                   of Melbourne's most sustainable
                                                            industry partners
                                                         • PCA-A grade
                   buildings while connected and
                   intuitive workspaces boost            • Parametrically designed façade
                   productivity.                            system optimises performance
                                                            and daylight access
                   PLACES FOR DIFFERENT WORK NEEDS       • Contemporary ceiling-free design
                   Places need to fit how people work,
                                                         • Adaptability provided by 130mm
                   not the other way around. Flexible
                                                            access floors
                   and functional configurations make
                   co-location work for a variety of     • Precinct-wide base building
                   scales of businesses.                    Information and Communications
                                                            (ICT) infrastructure including Wi-Fi

                                                                                             14
HARDWARE
CO-LOCATED
FLOORPLATES
                                                                                   INDICATIVE FLOOR PLAN: LEVELS 6–7
                                                                                          Commercial Spaces

                             University of
                             Melbourne                                                    University of Melbourne
                             Campus

                                       Port
                                       Phillip
                                       Bay

                                                                                                           CBD

THE WORKSPACE                             FLEXIBILITY                           A PREMIUM
LEVELS 4–8                                IN CHOICE                             OPPORTUNITY
The deliberate integration                The precinct offers a range of
of the commercial tenant areas            spaces to meet individual tenant's
                                                                                LEVEL 9
with the University of Melbourne          business needs.                       The top floor of the building offers
will deliver a truly unique and                                                 a premium tenant experience
exemplary workplace. It will be           LEVELS 4–5                            holding the corner of Swanston
a leading example of industry                                                   and Grattan Streets and offering
                                          Offer a floor plate which will be
integration within an innovation                                                expansive views towards
                                          subdivided into spaces for tenants,
precinct.                                                                       Melbourne's CBD, Port Phillip Bay
                                          generally up to 250sqm.
                                                                                and to the Carlton surrounds.
The large floorplates have been
designed to encourage interaction         LEVELS 6–8                            A signature tenant will have
between the University and industry,      Offer a more generous tenancy         exclusive access to 1800sqm
with shared zones located adjacent        size with floor plates which can      of highly desired work space
to the central cores creating 'bump-      be subdivided into office spaces      in this global leading precinct.
spaces' where different occupants         larger than 250sqm up to full floor
will regularly cross paths as much        options.
as possible. All levels have been
designed to meet PCA-A Grade              Levels 6 – 7:
standards and feature generous            1,100 - 1,300sqm floor plate
natural light.                            approx.

Other features that enable the best       Level 8:
possible workplace experience             900sqm floor plate approx.
include end of trip facilities,
secure bicycle parking and secure
basement carparking.
                                                                                                                    15
HARDWARE
THE SUPERFLOOR

THE MELBOURNE CONNECT SUPERFLOOR
The Superfloor provides dedicated
spaces for formal and informal
meetings, workshops, exhibitions
and events. This is where tenant
partners connect, exhibit work
and engage.
Designed as a place for human
connection, the Superfloor will
allow tenant partners to experience
new ideas and ways of thinking
and host guests and thought
leaders, creating a new epicentre
for Melbourne's innovation
community.

                                      16
HARDWARE
THE SUPERFLOOR
AN ACTIVATED HIVE
FOR PEOPLE TO
CONNECT, MEET,
LEARN, SHOWCASE
AND SHARE

        LAUNCH PAD
           DEDICATED EXHIBITION SPACE

                                                           STUDIO SPACE
                                        FLEXIBLE WORKING
                                        KIOSK
                                        CONCIERGE

                                                                  MEETING ROOMS

                            FORUM

                                                                           17
HARDWARE
SMART AND
SUSTAINABLE DESIGN

                                                                             4.5 STAR
6 STAR
                                                                             NABERS WATER

           GREEN STAR                                                        5 STAR
                                                                             NABERS ENERGY

             TARGET                                                   TARGET

     20%
       reduction in operational
          potable water use
                                                              33%
                                                                reduction in operational
                                                                      energy use

ONSITE: RAINWATER HARVESTING, EFFICIENT                        ONSITE: SOLAR, GEOTHERMAL
FIXTURES AND FITTINGS, LANDSCAPE DESIGN

DIGITAL SIGNAGE         INTELLIGENT       TELCO CARRIERS   DIVERSE RISERS         PRECINCT WIFI
AND WAYFINDING            BUILDING         capacity for       to enable          to Superfloor
                       sensors and           multiple          secure,            and public
                     energy monitors      telco carriers   diverse cabling          spaces
                                                              pathways

                                                                                                  18
CURATION
OF TENANT
PARTNERS HAS
COMMENCED
BENEFITS
Partnership                     Innovation Immersion             Showcase                        Secure the Future
Facilitated partnership         Immersive community of           Joining Melbourne               Melbourne Connect
with Australia's                ideation, experimentation        Connect means joining           presents the unique
leading University              and diverse thought              the new epicentre of            opportunity for tenant
provides unparalleled           provides people with             Australian innovation.          partners to co-create
access to talent, skills,       the inspiration and              Tenant partners will            the workforce of the
technology and funding          environment to think             engage, exhibit and align       future. Firmly grounded
opportunities.                  differently and the skills       with influential peers,         in STEM, the community
                                and resources to drive           future talent                   will champion the
                                real impact.                     and a global audience.          development of a
                                                                                                 diverse, highly-skilled
                                                                                                 and passionate
                                                                                                 pipeline of talent.

          LATE 2017
         DEMOLITION COMMENCED
                                           MID 2018
                                        CONSTRUCTION COMMENCED            LATE 2018
                                                                         ACTIVATION AND EVENTS
                                                                          PROGRAM COMMENCES
                                                                                                       LATE 2020
                                                                                                      COMMERCIAL PRECINCT
                                                                                                          COMPLETE

                                                                                                                            19
YOUR PARTNERS &
LEASING CONTACTS
PROJECT PARTNERS

Melbourne Connect is powered                                                  Lendlease is a leading international
by the University of Melbourne                                                property and infrastructure group
(the No.1 University in Australia                                             with operations in Australia,
and No.32 in the world) and by                                                Asia, Europe and the Americas.
staff and students from across                                                Our vision is to create the best
the University's STEM (science,                                               places; places that inspire and
technology, engineering and                                                   enrich the lives of people around
mathematics) disciplines.                                                     the world. Headquartered in
                                                                              Sydney, Australia, Lendlease has
Established in 1853, the University
                                                                              approximately 12,740 employees
of Melbourne is a public-spirited
                                                                              internationally.
institution that makes distinctive
contributions to society in research,                                         Our regional head offices are
learning and teaching and                                                     located in New York, Singapore and
engagement.                                                                   London.

LEASING AGENTS
FOR ALL LEASING ENQUIRIES PLEASE CONTACT ONE OF OUR SPECIALIST AGENTS.

Richard Norman                                                                Tony Landrigan
Director Office Leasing - VIC                                                 National Director Office Leasing
richard.norman@ap.jll.com                                                     tony.landrigan@colliers.com
+61 412 251 782                                                               +61 411 423 758
Shane Keogh                                                                   Milly Stockdale
Senior Executive                                                              Associate Director Office Leasing
Office Leasing - VIC                                                          milly.stockdale@colliers.com
shane.keogh@ap.jll.com                                                        +61 438 044 906
+61 447 713 499

This brochure has been prepared as at November 2018 by Lendlease, the University of Melbourne and their agents solely to assist intending occupiers to decide if they are sufficiently interested in investigating the
property for lease. This brochure does not constitute an offer to lease, nor should it be relied upon as development advice or other professional advice. This brochure has been prepared without taking into account
your objectives, financial situation or needs and without purporting to contain all the information that you may require in deciding whether to submit a proposal to take a lease. Lendlease and the University of
Melbourne make no warranties or representations regarding the timeliness, quality, accuracy, correctness, reliability, omissions or errors of the information in this brochure nor does Lendlease and the University
of Melbourne accept any responsibility for any inaccuracies or omissions. Lendlease and the University of Melbourne reserve the right to change any concept or any design elements as depicted at any time.
Recipients of this brochure must make their own independent assessment, after making such investigations as they deem necessary (including independent analysis of any other information they consider relevant)
and rely on their own representatives and advisers, including their own legal advisers and accountants, as to legal, planning, tax and related matters concerning leasing. This brochure contains a number
of forward-looking statements, including without limitation, forecasts and statements regarding future matters. These forward-looking statements reflect various assumptions by Lendlease and the University of
Melbourne that may or may not be correct. These statements are not guarantees of future performance and involve known and unknown risks, uncertainties and contingencies that may be beyond the control
of Lendlease and the University of Melbourne that could cause actual results or trends to differ materially from those expressed or implied in such statements. Consequently, there can be no assurance that
such forward-looking statements will be correct. Neither Lendlease or the University of Melbourne, nor any of their affiliates, advisers, consultants, agents or any of their respective officers or employees make
any representations as to the accuracy or completeness of any such statement or that the indicated results will be achieved. Such forward-looking statements only speak as to the date that this information was
prepared and Lendlease and the University of Melbourne assume no obligation to update such information. Lendlease and the University of Melbourne on their own behalf and on behalf of their agents will not
be liable to you or anyone else, for any decision made or action taken in reliance on the information in this brochure, any errors in or omissions in this brochure and the content of the brochure, including but
not limited to the information provided and technical inaccuracies, and for any consequential, special or similar damages (including but not limited to claims and actions in negligence and torts), even if advised
of the possibility of such damages.