MILE MESSENGER - Lexicon
If your browser does not support JavaScript, please read the page content below:
MILE MESSENGER - Lexicon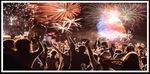 "LEADERS MUST BE CLOSE ENOUGH TO RELATE TO OTHERS, BUT FAR ENOUGH AHEAD TO MOTIVATE THEM." 1 Lexicon MILE MESSENGER VOL VI January 2019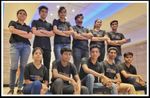 "LEADERS MUST BE CLOSE ENOUGH TO RELATE TO OTHERS, BUT FAR ENOUGH AHEAD TO MOTIVATE THEM." 2 INDEX Serial No. Particulars Page No. 1. 2019 Ushered in-Happy New Year 3 2. Annual Event Purple Fever 4 3. Tri II Examinations 15 4. Republic Day Celebrations 16 5. Lohri Celebrations 18 6. Around the Globe 20 7. The Moment That Changed Me 24 8. Words of Wisdom 25 9. Alumni Corner 26 10. Placement Talks 28 11. Latest Management Trends 30 12.
Hostel Memories 31 13. Quiz 32 14. Coming up Next… 33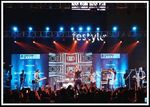 "LEADERS MUST BE CLOSE ENOUGH TO RELATE TO OTHERS, BUT FAR ENOUGH AHEAD TO MOTIVATE THEM." 3 Happy New Year 2019 2019 (MMXIX) is the current year, and is a common year starting on Tuesday of the Gregorian calendar, the 2019th year of the Common Era (CE) and Anno Domini (AD) designations, the 19th year of the 3rd millennium, the 19th year of the 21st century, and the 10th and last year of the 2010s decade. New Year is full of blessings of love, joy, warmth, and laughter. It stands before us, like a chapter in a book, waiting to be written.
The New Year is the perfect occasion to appreciate all the good things that the past year has given you and all the good things that are yet to come.
In past 365 days you had experienced beautiful moments that wouldn't have been quite the same without all of the special people in your life. We at Lexicon MILE, convey our warmest wishes and take this opportunity to wish our friends, family and all our MILE Messenger readers, the happiest of New Years. Cheers to successes. Cheers to failures. And cheers to those that helped you make your year, what it was!
"LEADERS MUST BE CLOSE ENOUGH TO RELATE TO OTHERS, BUT FAR ENOUGH AHEAD TO MOTIVATE THEM." 4 Annual Event - PURPLE FEVER Royalty || Victory || Infinity . Purple Fever Events Purple is an amethyst, sparkling in a ring. It is the twilight sky, just before the dark. It is the most powerful wavelength of the rainbow - the color of inspiration and art. A stimulation of red and the tranquility of blue blend in Purple, a color which tantalizes one's senses to win in the game of life. Purple Fever - The prestigious annual management festival of Lexicon Management Institute for Leadership and Excellence evokes the meaning of enchantment, enigma, royalty and spirituality.
The annual event was completely organized by the students. Lexicon MILE had given everyone a golden opportunity to travel back in time and witness the most exuberant era through this annual fest. The event drew participants not only from Pune but also colleges from all over India. The event featured a gamut of Cultural and Management events like Business plan, Dance Battle & Karaoke; Sports and Gaming events like PUBG, Futsal, Basketball, Box-cricket. The Purple Fever invoked a tireless want for more, an insatiable thirst for knowledge, wisdom and passion in participants, so that they keep the sparkle of Purple on their soul and get drenched in its energy.
"LEADERS MUST BE CLOSE ENOUGH TO RELATE TO OTHERS, BUT FAR ENOUGH AHEAD TO MOTIVATE THEM." 5 FUTSAL PUBG Tournament Player Unknown's Battlegrounds (PUBG) is a 2017 online multiplayer battle Royale game developed and published by PUBG Corporation, a subsidiary of South Korean video game company Bluehole. This year, we had Rs. 4000 worth gifts for the winners and we had more than hundred participants for the same, from different colleges. Mr. Aniket and Group won the first prize under 'Groups' category and Mr. Joel won the first prize under 'Individual' category. Futsal is a family of team sports that involve, to varying degrees, kicking a ball to score a goal.
Unqualified, the word Futsal is understood to refer to whichever form of football is the most popular in the regional context in which the word appears. It's a sport commonly called Football. We had 18 teams and 12 rounds, out of which the prize went to the best winner.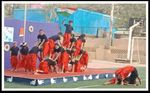 "LEADERS MUST BE CLOSE ENOUGH TO RELATE TO OTHERS, BUT FAR ENOUGH AHEAD TO MOTIVATE THEM." 6 BOOK FIESTA PUBG participates with the zeal to win Karan Hemnani receiving the 1st prize from Dr. Neeraj Sharma 'Reading' as a habit, is dwindling in our current Gen Z youth population. Lexicon MILE organizes the Annual Book Fest, called Lexicon MILE Book Fiesta, to inculcate and encourage students to explore the world of books. Annually we organize two such book fests respectively. One is an Intra college event wherein students internally compete with each other. The other is Inter college event, wherein students from different colleges compete amongst themselves to win the coveted Trophy.
Participants present their views on the books they have read to the panel. Mr. Karan Hemnani (Batch 18-20) for Intra Fest and Mr. Sandeep Kumar from Suryadutta Institute respectively, won the first positions this year.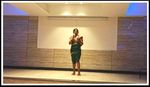 "LEADERS MUST BE CLOSE ENOUGH TO RELATE TO OTHERS, BUT FAR ENOUGH AHEAD TO MOTIVATE THEM." 7 Highway to Hell 'You Sleep…You Loose' An interesting game to stay awake as long as one can against the temptations of soothing music, sumptuous food servings, cool and settled ambience and boring long movies. A game in which sleep is not allowed….. The event had a tie and two winners namely Mr. Amol and Mr. Kunal bagged the first prizes for Highway to Hell this year. Participates trying their best to stay awake
"LEADERS MUST BE CLOSE ENOUGH TO RELATE TO OTHERS, BUT FAR ENOUGH AHEAD TO MOTIVATE THEM." 8 BUSINESS PLAN In the event of Business Plan the teams had to present an innovative business idea through a presentation to the panelist.
The best business idea brimming with uniqueness and innovation takes away the prize. Ms. Deepshikha & Mr. Shivam from Army Institute & Technology, Pune won the first prize this year.
"LEADERS MUST BE CLOSE ENOUGH TO RELATE TO OTHERS, BUT FAR ENOUGH AHEAD TO MOTIVATE THEM." 9 DANCE Dance is a performing art form consisting of purposefully selected sequences of human movement. This movement has aesthetic and symbolic value, and is acknowledged as dance by performers and observers within a particular culture. Dance can be categorized and described by its choreography, by its repertoire of movements, or by its historical period or place of origin. Lexicon MILE grooved to the artistic dance moves of the event participants.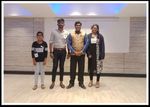 "LEADERS MUST BE CLOSE ENOUGH TO RELATE TO OTHERS, BUT FAR ENOUGH AHEAD TO MOTIVATE THEM." 10 Judge for the Karaoke competition, Prof Gajanan Nerkar with the winners KARAOKE Karaoke is a singing competition, in which we had more than 25 participants from various colleges and different age groups.
Music was in the air. The beats and the numbers sent feet tapping and sentiments soaring high, in the audience. Ms. Aishwarya won the first prize this year.
"LEADERS MUST BE CLOSE ENOUGH TO RELATE TO OTHERS, BUT FAR ENOUGH AHEAD TO MOTIVATE THEM." 11
"LEADERS MUST BE CLOSE ENOUGH TO RELATE TO OTHERS, BUT FAR ENOUGH AHEAD TO MOTIVATE THEM." 12 Mega Event The 3 day Annual Event of Lexicon MILE Purple Fever, has had the legacy of a banging finish. After the toil and grind of last one month, students let their hair down and de-stress themselves to enjoy some good music and dance, as a much deserved and awaited break. The festival ended with a grant live concert performed by Gajendra Verma, the 'Ghata' song fame renowned Bollywood singer of India at Phoenix Marketcity, Pune.
Crowds swayed and danced to the titillating music, through the night hours. Bollywood singer Mr. GAJENDRA VERMA performing live at Phoenix MarketCity..!!
"LEADERS MUST BE CLOSE ENOUGH TO RELATE TO OTHERS, BUT FAR ENOUGH AHEAD TO MOTIVATE THEM." 13 Purple Fever journey throughout was filled with ups and downs as I got an opportunity to interact with multiple age groups to conduct the operations. In the initial stage we began with sponsorships, as our batch was looking for a big event in Pune with a motive to take Purple Fever along with Lexicon MILE flag fly high in Pune. As a part of my learning, planning was a weak factor which affected our event in the future date. Lexicon MILE Batch 2018-20 put in some tremendous efforts in the starting stage to pull in participants from the nearby colleges which also proved to be a good source of income.
When the team was on the field to physically execute strategies, we often faced language barriers as most of us weren't familiar with the local tongue. We were able to tackle this problem by keeping at least one person who knows the local language.
It was a sorrowful moment for us as we could not cope up to our break-even point in terms of finance. As time passed away, we were strong enough to identify our mistakes and take away some key learnings from our mistakes. The efforts shown by the batch to recover and clear off our debts, is a matter of pride for each one of us, as it will help us learn the realities of practical life outside, the protection of our Institute and family. Purple Fever overall was a wonderful experience as it gave us an opportunity to name, shape and rate our own product (event) by offering to the marketing in order to generate revenue against it, which is practiced by leading companies in the world today.
Management functions like Planning, Organizing, Staffing, Controlling and Coordinating were implemented practically in the form of Live Business Project. Some of the key learnings from our mistakes from this experience are: 1. Effective Business & Financial Planning leads to successful results 2. Time Management in crucial 3. Team spirit and its co-ordination is the key for success 4. Negotiation for Cost Management 5. Believe in Yourself Mr. YashNagvenkar PGDM Batch 2018-20 Vice President – Student Council
"LEADERS MUST BE CLOSE ENOUGH TO RELATE TO OTHERS, BUT FAR ENOUGH AHEAD TO MOTIVATE THEM." 14 EXAMINATIONS TRI-2 " 80% of the exam is always based on 1 lecture that you may have missed and 1 topic that you didn't prepare ;) " This was the feeling experienced by each one of us after a 13 day long subjective exams, which lasted long for 2 weeks. The Library sees the maximum attendance only in this part of the year. With Library full of students, students roaming with books all around the premises, might have pleased our faculty with a sense that, "students are studying hard for exams at least ;)" Whatever may be the pressure, we always prepare at the last moment.
Such times teach us students important lessons of 'persistence' 'patience' 'self courage' and its indeed an interesting view to see the 'studious' student faces all wreath with fatigue and dark eye circles. Examinations at Lexicon MILE is an opportunity to assess the student's capability to apply all those Management theories learnt during classrooms to actual work situations and live cases. It is a way to test the knowledge of the students and ensure that all the knowledge exchange that has happened during regular classes and academic sessions have been well absorbed by all the students. Late night readings, bugging friends to explain concepts, chasing the book worms of the class for notes, to last minute mugging, hunting down faculty at the last moment for study materials etc.
we do that all at Lexicon MILE during our examinations and come out putting our fingers crossed towards a grand performance and victory.
"LEADERS MUST BE CLOSE ENOUGH TO RELATE TO OTHERS, BUT FAR ENOUGH AHEAD TO MOTIVATE THEM." 15 Republic Day Mahatma Gandhi, once quoted: "A Nation's Culture resides in the Hearts and in the Soul of its People" "India celebrated its 70th Republic Day with Matamela Cyril Ramaphosa, the fifth and current President of South Africa, being the Chief Guest of the ceremony, at Delhi." Republic Day celebrations at Lexicon - Students of Lexicon School always strive to give their best and grab any opportunities wherein they can showcase patriotism and respect, towards the nation in the form of art, through their unique performances during republic day celebrations.
This year too, they did it in beautiful way, mesmerizing the crowd with their wonderful performances. Along with Lexicon Kids, Lexicon MILE students also contributed through a group dance and created moments to remember this 70th Republic Day.
Why do we celebrate Republic Day? We got Independence on August 15, 1947 then why do we celebrate Republic Day so late after 2 years, 11 months and 18 days? This is because during the period between 1947 and 1950, without the Constitution, India was headed by King George VI. But on the first Republic Day, Dr. Rajendra Prasad became our first President. It was also on this day in 1950, that the Declaration of Independence from the British rule was made. Thus we celebrate Republic Day. Republic Day Trivia !!
"LEADERS MUST BE CLOSE ENOUGH TO RELATE TO OTHERS, BUT FAR ENOUGH AHEAD TO MOTIVATE THEM." 16 Here is some fun trivia about Republic Day 1.
Who Hoisted The Flag on The First Republic Day? The first President of India, Dr. Rajendra Prasad hoisted the flag on the first Republic Day of India. 2. When was The First Republic Day Celebrated? The first Republic day was celebrated on 26th January 1950 at Rajpath, New Delhi. 3. Which is the longest Constitution in The world? You guessed it right! The longest constitution in the world is the Indian Constitution, containing 444 articles in 22 parts with 146,385 words.
4. Where was The First Republic Day Parade Held? The first Republic Day parade was held in Rajpath, New Delhi. It is a ceremonial pathway in New Delhi, India, that runs from RashtrapatiBhavan through Vijay Chowk and India Gate to the National Stadium in Delhi. To this day, we have been following the tradition of celebrating the Republic Day at Rajpath with great enthusiasm and participation from people all around the nation. Republic Day Celebrations
"LEADERS MUST BE CLOSE ENOUGH TO RELATE TO OTHERS, BUT FAR ENOUGH AHEAD TO MOTIVATE THEM." 17 Lohri Festival The history of Lohri dates back to the story of Indus Valley civilization.
Though there are different stories related to the origin of Lohri, it is mainly celebrated as a harvest festival. The festival is celebrated to mark the end of winter and the upcoming spring. Bonfires are lit, traditional songs and dances accompany the fire in the evening. Lohri is celebrated basically in Punjab, but can be seen in Haryana, Delhi and parts of Himachal Pradesh as well. This North-Indian festival coincides with Pongal in Tamil Nadu, Makar Sankranti in Bengal and Gujarat, Sankrant in Maharashtra, MaghaBihu in Assam and Tai Pongal in Kerala. There is an interesting cultural history behind this fun-filled festival.
To know more on the history of Lohri, read the article further.
History of Lohri Festival:- Various interesting socio-cultural fables and folk legends are associated with Lohri. The cultural history of this festival centers about a Rajput tribe called Bhatti, during the reign of Akbar, in the inhabited parts of Rajasthan, Punjab and Gujarat. Raja of PindiBhattian, Dulla Bhatti, was sentenced to death by the Mughal king for revolting against him. The history of the tribe is traced, by the tribal Mirasis (street singers), who claim that Maharaja Ranjit Singh, was one of their scions.
Dulla Bhatti was a Punjabi version of Robin Hood, who used to rob the rich and help the poor.
He was loved and respected by the tribal people. It is also said that he once rescued a girl from the kidnappers, after which he adopted her, as his daughter. This hero is remembered every year on this festival. On the occasion, children in groups move from door to door, and sing the Dulla Bhatti song: Dulla Bhatti ho! Dulle ne dhiviyahi ho!Ser shaker pai ho! (Meaning…..Dulla gave his daughter a kilo of sugar as a marriage gift).
"LEADERS MUST BE CLOSE ENOUGH TO RELATE TO OTHERS, BUT FAR ENOUGH AHEAD TO MOTIVATE THEM." 18 A festival dedicated to fire and the Sun God, Lohri is the time when the sun transits the zodiac sign Makar (Capricorn) and starts moving towards the north. This is referred to as the sun becoming Uttarayan in astrological terms. The new arrangement is believed to lessen the ferocity of winter and bring warmth to earth. The festival is observed to ward off the biting cold of the month of January by lighting bonfires, dancing around it in a mood of bonhomie.
One can correlate fire with the concept of life and health.
It is a symbol of transformation and regeneration. Fire is related with rays of light on one hand and with gold on the other hand, since it is the representative of the sun. People believe that the fire is capable of stimulating the growth of cornfields and the well-being of man and animals. Lohri fire gets sanctified and venerated like a deity; reason being it is an image of energy and spiritual strength. People offer peanuts, popcorn and sweets like tilladoo, chirva, gajak and gajak to the fire to proliferate it as a symbol of the Sun God.
"LEADERS MUST BE CLOSE ENOUGH TO RELATE TO OTHERS, BUT FAR ENOUGH AHEAD TO MOTIVATE THEM." 19 NEWS AROUND THE GLOBE Tata Motors NANO, the company in January didn't produce nor sell even a single unit of car. Recently, company officials had hinted that production and sales of the Nano would stop from April 2020 as Tata Motors has no plans to invest further, on Ratan Tata's dream car to meet strict emission norm under BS-6 and other upcoming safety regulations. PM Modi makes it clear that Ordinance on Ram Temple can be considered only after legal process gets over Prime Minister Narendra Modi on Tuesday made it clear that any decision on bringing an Ordinance on Ram temple can be considered only after the judicial process gets over.
In an interview, he also suggested that the judicial process was being slowed down because Congress lawyers were creating obstacles in the Supreme Court.
"We have said in our BJP manifesto, that a solution would be found to this issue under the ambit of the Constitution," the Prime Minister said about the Ram temple matter, when asked whether the Ram Mandir issue had been relegated as merely an emotive issue for the BJP. Prime Minister: Narendra Modi
"LEADERS MUST BE CLOSE ENOUGH TO RELATE TO OTHERS, BUT FAR ENOUGH AHEAD TO MOTIVATE THEM." 20 The BJP, as articulated in its manifesto, wants building of a majestic Ram temple in Ayodhya. Recently, there has been a renewed pitch within the party as well as by its sister organisations in the Sangh Parivar, for expediting the process of construction of the temple.
The Sangh Parivar organisations have expressed unhappiness over the delay in resolving the matter and there are demands for promulgating an Ordinance, similar to the one issued on Triple Talaq, to facilitate construction of a temple. The demand for Ordinance has been articulated even by BJP's ally, the Shiv Sena. Asked whether the government could consider issuing an Ordinance on Ram temple, the Prime Minister pointed out that the matter is before the Supreme Court and possibly in the final stages.
"Let the judicial process be over. After the judicial process is over, whatever will be our responsibility as the government, we are ready to make all efforts," he added. The matter was slated to be heard by the Supreme Court on January 4. Petitions have been filed in the Supreme Court for day-to-day hearing in the case. The Prime Minister was asked why an Ordinance cannot be promulgated to facilitate Ram temple construction when a similar step was taken to ban instant Triple Talaq. In response, Modi said, "the Triple Talaq ordinance was brought after the Supreme Court verdict, in the light of Supreme Court verdict." He was referring to the Supreme Court's ruling in 2017, banning the practice of Triple Talaq among the Muslims.
Subsequently, the government issued an Ordinance and brought a bill in Parliament "Nobody can deny that those sitting in the governments in the last 70 years have tried their best to stall a solution to this (Ayodhya) issue," Modi said. Targeting the Congress. He said it should "not create obstacles" and should let the judicial process to take its own course.
"Don't weigh it in political terms," Modi said, addressing the Congress. "I beseech the Congress, for the sake of national peace and amity, they should stop its lawyers from stalling this issue in the court," he added. The Prime Minister said all lawyers, including the Congress ones, should jointly head to the court and ensure that there is an early judicial verdict.
"LEADERS MUST BE CLOSE ENOUGH TO RELATE TO OTHERS, BUT FAR ENOUGH AHEAD TO MOTIVATE THEM." 21 Gasoline Pipeline Explosion in Mexico *On January 18, at least 66 people died after a gasoline pipeline exploded in Mexico.
Governor Omar Fayad stated that another 76 people have been reported injured. The company is investigating the cause of the explosion as of right now. Explosion in Paris On January 12, a gas leak in Paris led to an explosion that killed three people and injured dozens more. Emergency responders rushed to the scene to fight the fire.
"LEADERS MUST BE CLOSE ENOUGH TO RELATE TO OTHERS, BUT FAR ENOUGH AHEAD TO MOTIVATE THEM." 22 Gadgets With all passing days, we could see the increasing urge of gadgets in our working life. Gadgets have become an inseparable part of our life, with this we bring to you some gadgets that have been in the market last month and are performing exceptionally well. 1. HONOR VIEW 20 The Honor View 20 is one of the first flagship phones of 2019 and it starts the year off with quite a show. A 48MP camera, 256GB of storage and a punch whole display mean this isn't the kind of phone we normally expect from Honor.
The smartphone is powered by Huawei's top-of-the line HI Silicon Kirin 980 processor, paired with 6GB of RAM. The Kirin 980 chipset has two Neural Processing Units, which facilitate AI computations on the device itself. Honor claims on-device AI is not only faster than cloud based solutions, but is also more secure.
EMUI has made way for what Honor is calling Magic UI 2.0 (based on Android 9.0 Pie). Along with a new coat of paint, Honor has finally simplified its settings menu and reduced the amount of gestures and custom features. 2. DSON PURE COOL Dyson Pure Cool Link design Dyson's air purifiers look classy and expensive. The blue and grey model we tested is especially attention-grabbing. There are two variants - Desk and Tower. The Desk model has a smaller circular loop, while the Tower model has an elongated ellipse instead, and is meant to stand on the floor.
Dyson Pure Cool Link features in terms of features, the Dyson Pure Cool Link has pretty much what you'd expect from a high-end air purifier right now.
The three parts of its name all refer to its capabilities and they are:- 'Pure' is of course for air purification, and as stated above, the device includes a 'Glass-HEPA' filter which is supposed to remove up to 99.95 percent suspended particles such as PM2.5 and PM10 particles - all the way down to PM 0.1 particles. Useful features include an Auto mode that adjusts the intensity of the purifier to the detected pollution level; a sleep timer; and a Night mode, which dims the display and lowers fan speed to reduce noise.
"LEADERS MUST BE CLOSE ENOUGH TO RELATE TO OTHERS, BUT FAR ENOUGH AHEAD TO MOTIVATE THEM." 23 Life Changing Experience My life has seen one of the major changes ever. I am a father now. Life has probably given me one of the best gifts ever – a son. He is my part, my shadow, my fraction, my branch, my segment; he belongs to me and thus it made a lot of sense to name him "Ansh" which again means chunk, piece, and module. Yes he belongs to me, he is my son. It has been a life changing experience ever since he was born. Want to live see him smile, cuddle and grow. Grow to become whatever I cannot, whatever I desired for myself and now desire for him.
If he is laughing, the joy I experience as a father, can outweigh any sacrifice I need to make, to be a great dad. As a dad who makes a promise of sacrifice for his family have found very quickly, that while I miss the things I used to have or do, I doesn't miss them quite as much as I thought. They no more hold any value, what values to me is my son, my family. My dad in his childhood would walk barefooted, kilometers and kilometers for his school. When I was born, he made sure I had a school bus. His clothes would never become old but he made sure I had new ones on all the festivals and on my birthdays.
By no means, had he ever made life simple for me. There was this constant push always to become a better version of what I was and how he wanted to see me grow. I would want to repeat the same with my son too. Though I'll make sure that he gets everything needed and actually required, at the same time would push him hard to become a person of self-belief, a person with values and principles too. By no means, would I be making his life simpler, as I, for sure know his struggles would be a great learning ground for him. He has just changed the perception of mine towards life. Now, I no more want anything for myself.
All I want is for him and him to be at the receiving end, of all the goodness which this entire universe can present it to him. Wanting the world for him, not sure how much of it would I actually be able to make it happen for him but one thing which is a given – he would always be happy, proud and appreciative of getting a great dad. He changed my life, my dreams. It's more to do with his life and his dreams which someday he would see growing up. He is that happening which has changed my life and all for good reasons. He is my reason for existence on this earth, he is my Ansh…!!
Mr. Chandrakant Singh Manager – Corporate Interface Life is a journey and it's on all living beings to experience, its good and bad days. In this column, we share those special times wherein life stopped still for a few moments, to convey a message to you, then be it bad or good. This time in this column, we feature the experience of Mr. Chandrakant Singh, who has recently experienced one such change in his life.
"LEADERS MUST BE CLOSE ENOUGH TO RELATE TO OTHERS, BUT FAR ENOUGH AHEAD TO MOTIVATE THEM." 24 WORDS OF WISDOM Digital Marketing and Bhagavad Gita Sounds interesting; Isn't it? Bhagavad Gita is the holy book of Hindus and it has included every aspect of life, which teaches us how to live life.
With the teachings of Lord Krishna, one can learn the art of living. Today, in this modern world where we are constantly busy in making money; we have forgotten these principles and virtues and have learnt to behave the way people behave with us; we have forgotten ourselves, our own nature, because we are involved deeply in taking revenges.
The same Bhagavad Gita is now used to teach digital marketing. Surprised! Shocked! You might be. So, Let's Begin: Generally, when it comes to digital marketing; we are messed up with things like Backlinks, black hat, increasing likes and using several tools to spin content. But, with these quotes; we are sure to know digital marketing in proper manner: Quote 1: There are people who wish others to shape their view and then there are those who see the world from their own view point. The former one is the result of ignorance that is generated due to inertia and the later one is due to control which generates out of fear.
When you are able to see the world from other's view point, then it is called pure wisdom which is generated out of empathy. How does this quote apply to Digital Marketing: When you write the content, it must showcase the difficulties, pain points of the customers, content should reveal what customers feel. We all keep on saying "Content is King" but no one knows the exact way of creating this King. Ms. Saumya Mishra Admission Department
"LEADERS MUST BE CLOSE ENOUGH TO RELATE TO OTHERS, BUT FAR ENOUGH AHEAD TO MOTIVATE THEM." 25 In order to achieve quality, use Pain, sufferings of customers to write the content.
Content creation needs maximum resources. An easy way to write content is known what exactly Empathy means: To observe or see things from customer's point of view. It is advisable to first identify the targeted customer and then keeping in mind that customer write the content. This empathy, kindness and focus can only be achieved when you are clear with the objective.
Quote 2: We believe outcomes must match expectations. This is because we want to control situation and when this doesn't happen; we become angry; upset, unhappy and frightened. But we don't show actions because outcome is uncontrollable and hence we withdraw with patience to showcase our helplessness. How does this quote applies to Digital Marketing: If you opt for paid marketing then you need patience and guts. Accept Failure. The main drawback of any digital marketer is the fear of losing control over the ideas. Many of the brilliant campaigns are put to an end when results don't come as expected.
The quote describes the behavior of an entrepreneur when he expects any outcome from a paid campaign and it is not as per his expectations then he/she becomes angry, upset, unhappy and frightened.
In order to tackle this; always measure the unexpected outcomes and then face them strongly without avoiding them.
"LEADERS MUST BE CLOSE ENOUGH TO RELATE TO OTHERS, BUT FAR ENOUGH AHEAD TO MOTIVATE THEM." 26 Alumni Corner The MILE journey has been an unmatched experience let alone being unbeatable. They say, "The more you sweat in peace the less you bleed in war". MILE has prepared us for similar war, called 'Corporate World', and MILE is one instance where sweating in peace was actually fun. Commonly quoted attributes would be case studies, late night meetings, out bound activities, induction but, MILE goes much more beyond that as an experience, which cannot be penned down.
The academic experience with good infrastructure and excellent faculty at MILE has endured me with a life-long career excellence, the exceptional programs and teaching methodologies backed by practical skills and industry interface have given me the confidence to pursue my career ahead I am indebted to LEXICON MILE for not just my job but shaping me to the person that I'm today, when I look back I see that I have come so far but, what I got from this place is a vision to look ahead and realize how much more I have to go, and also how I need to go about that. _ _ 2018 has already been a great year in the history of digital marketing.
User-generated content and influencer strategies are still among 2018's most popular digital marketing trends. Marketing has evolved, human behavior has changed, and marketers should keep up. Let's look briefly at what the year 2018 has brought to the marketing industry: The huge shift in mobile, forcing brands and companies to meet the growing consumerism demand changed the way consumers look at the marketing platforms. The short and long formatted videos are everything and everywhere. You don't need to be a big budget company to shoot some videos because lately, content writing is not enough to stay at the game.
'Visual Impact' is important more than ever. Mr. Abhishek Dhiman Batch 2016-18 Mr. Akshit Jain PGDM Batch 2011-13
"LEADERS MUST BE CLOSE ENOUGH TO RELATE TO OTHERS, BUT FAR ENOUGH AHEAD TO MOTIVATE THEM." 27 Placement Talks "Can't See Harley in You Boy, I want to see it in your eyes". Imagine when you struggle for four days to crack the interview, aiming to probably study everything what an engineer must have studied in his four years of Engg, and you end up hearing this from Harley-Davidson Pune, Business Head. Trust me, at this time my pre-frontal cortex whispered Rajas "Game Over". Then suddenly the Boss announces, "Two Days Rajas, two days is what I give you".
Now that is what happened to me and that is what happens to most of us who are attending X company's Interview, Gone are the days when people recruit you because the candidate has his/her hands on Microsoft Excel.
Now are the days where companies recruit you because you know to play a guitar predominantly. (Maybe they are hoping we keep them entertained at office parties too . ) Bringing you back…By now I knew what my Business Head wanted, Mr. Chaudhary wanted Efforts not Qualification. I gave him a fabulous PPT, a chart which reflected Harley-Davidson Riders Statements and a Video which played interviews of Pune Harley-Riders on streets.
This got me in the game but what really struck positive in my candidature in the Company was the career objective stated in my resume. It read "Grip of the Knife is Marketing; Blade of the Knife is Sales and my Intent is Sharp Enough" This taught me that you never know what a recruiter likes about you, as a Recruiter never looks for the Best candidate but looks for the Right Candidate. I always wonder why he recruited me over all the other engineers. Soon I realized he did, because I came with a clean slate. He is sure that whatever he writes subsequently, will create a biking world for me.
Our Job? Keep Experimenting.
Mr. Rajas Lawande Batch 2017-19
"LEADERS MUST BE CLOSE ENOUGH TO RELATE TO OTHERS, BUT FAR ENOUGH AHEAD TO MOTIVATE THEM." 28 The journey started right back from 2nd July, 2017 and it was the first part of my PGDM course in Lexicon MILE, the Induction program. From Induction to the last part of Placements, the journey has been very exciting and energetic. Placements in Lexicon MILE, has always been great. The last two months were not so easy for me, but patience and hard work never goes in vain. I am recently placed with Allstate Solutions Private Limited. I am really thankful to the entire Placement team of MILE for giving me the best of opportunities.
I would always try my best to keep the Lexicon MILE flag flying high.
"Self-belief and hard work will always earn you success." Mr. Anindo Saha Batch 2017-19
"LEADERS MUST BE CLOSE ENOUGH TO RELATE TO OTHERS, BUT FAR ENOUGH AHEAD TO MOTIVATE THEM." 29 Marketing Trends in 2019 1. Voice Search Voice search allows users to perform a search by verbally asking question in natural language on smart phone. It does tasks like shopping, email management, calendar management. 2. Chat Bots A chat bot is computer program that automates certain tasks by chatting with the user through a conversational interface. It helps to understand complex request, personalize responses and improve interactions over time.
3. Vertical Video Vertical video is video created either by a camera or computer that is intended for viewing in portrait mode, producing an image that is taller than it is wider rather than multiple horizontal formats normalized by cinema.
4. Visual Searches Visual search involves active scan of visual environment for a particular object.. It enables people to take picture of some object and find information about it. 5. Integrated Online, Social And Mobile Marketing 2019 will be all about the integration of online, social and mobile marketing. It will eliminate redundancies, increase efficiency and fully leverage content across 6. Understanding Micro-Moments Micro-moments refer to when people turn to digital device to learn, do, watch, buy or discover something.
"LEADERS MUST BE CLOSE ENOUGH TO RELATE TO OTHERS, BUT FAR ENOUGH AHEAD TO MOTIVATE THEM." 30 Hostel Memories I still remember the day when I came in the hostel, the very first day.
My name was mis placed and wasn't on the list of students and hence my room wasn't allotted. There is an old belief: 'Things happen for a reason.' I was allotted room S01 where I met Shivashish Agal. The bed allotment again was a confusion but his level of understanding was great. Then we started clicking off on different levels. Later on met his best friend Vinisha Mandhanya. We went on to become good friends and the rest is history. During induction I was introduced to Vaibhav Badoni and Yashraj Pandey, who later on turned out to be our Assignment partners. The four of us used to sit through and do assignments together and my hostel life got a spark of bond.
However, there was another story on the background, of the Room T03. This was the den for all kinds of gossips, arguments, dance, music and all those things that added flavor to a single boy's life in a hostel. I got to meet Akshay Bhan, Nitin Choudhary, Yash Nagvenkar, Rajan Jha who joined in along Pandey and Badoni. Within no time we grew stronger and I was really happy to have this bunch of the best people around me. Roshan, Sachin and Jitesh joined in the group and made it stronger.
Through various friendships I met others Ria, Nidhi, Jovicia, Swechha, Nitya and many others. Life at Boys hostel led to so many things in Lexicon MILE. We lived through many ups and downs but still, these memories made worth it. Today, I can't imagine how things would have been, if at first I would have missed out, on meeting these wonderful buddies. They stay, it's strange how you find things but when you do it, it is for the best. These memories will always stay and cherished over the years. That's me Amrut, in the pink T-shirt along with my room buddies, Badoni and Pandey.
"Dosti Ki Qeemat Kuch Ho Sakti Nahi.
Dosti Se Khoobsurat Koi Cheez Ho Sakti Nahi. Log Kehte Yeh Dosti Ek Kacchhe Dhage Ki Tarah Hain. Par Unn Logon Ko Kaun Bataye, Iss Kache Dhage Se Majboot, Koi Janjeer Ho Sakti Nahi." -Amrut Chandorkar Batch 2018-20
"LEADERS MUST BE CLOSE ENOUGH TO RELATE TO OTHERS, BUT FAR ENOUGH AHEAD TO MOTIVATE THEM." 31
"LEADERS MUST BE CLOSE ENOUGH TO RELATE TO OTHERS, BUT FAR ENOUGH AHEAD TO MOTIVATE THEM." 32 COMING UP NEXT:
"LEADERS MUST BE CLOSE ENOUGH TO RELATE TO OTHERS, BUT FAR ENOUGH AHEAD TO MOTIVATE THEM." 33 We Await Your Response Thanks to read through this volume!! We invite all our readers to participate whole heartedly in MILE Messenger by sharing your thoughts, Ideas, articles, suggestions, comments, etc. to make this monthly magazine interesting for all.
We invite our Alumni to share their management perspectives, achievements, news on promotions and location transfer and their professional milestones with us regularly, so that we help you maintain the connect, you would wish to have with your Alma mater and your batch mates.
"LEADERS MUST BE CLOSE ENOUGH TO RELATE TO OTHERS, BUT FAR ENOUGH AHEAD TO MOTIVATE THEM." 34 Social Media Marketing Team: Committee Members: Amey Sharma(Head), Baljeet Kaur (Head), Fransisco Cabral, Anil Kumar, Harshita Sharma, Parag Jain, Arpita Mishra, Karan Hemnani, Shyam Sharma, Suraj Mahamuni, Shreya Pilankar. Write to us: smmcommittee18-20@mile.education Website:www.lexiconmile.com Pune Office: MILE Tower, Lexicon Estate GAT no 726, Pune-Nagar Road, Wagholi, Pune, Maharashtra 412207. Mobile # 9717536537 Indore Office: MILE Madhya Pradesh Regional Office, G – 13 14, Apollo Trade Center, GeetaBhavan Square, Indore.
M.P.
Mobile # 9893026519 Kolkata Office: MILE , 8 Camac Street, Shantiniketan Building, Floor no.5, Office no. 12, Kolkata- 700017, W.B. Mobile # 9073564486