(MIPP) - MINIMALLY INVASIVE PROSTHETIC PROCEDURES
→
If your browser does not support JavaScript, please read the page content below:
(MIPP) - MINIMALLY INVASIVE PROSTHETIC PROCEDURES
→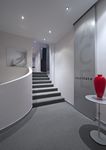 DR. MAURO FRADEANI DR. LEONARDO BACHERINI DR. ROBERTO TURRINI MINIMALLY INVASIVE PROSTHETIC PROCEDURES (MIPP) IN PROSTHETIC REHABILITATIONS OCTOBER 10-13, 2018 4-day program
2 / Minimally invasive prosthetic procedures (MIPP) in prosthetic rehabilitations OCTOBER 10-13, 2018 Mauro FRADEANI | Leonardo BACHERINI | Roberto TURRINI max 30 participants the course The design of full-mouth rehabilitations for an optimal esthetic result requires correct treatment planning, evaluation of a sui- table ceramic material and skillful application and techniques. Current technologies validly support the clinician in the defini- tion of an ideal treatment plan and the optimization of time and costs. In particular the dentist can count on new digital tools guiding him/her in the step-by-step collection of all the neces- sary data. The selection of the ceramic material with the dental technician is another fundamental step in the management of complex rehabilitation cases.
Nowadays a systematic approach based on a 35-year expe- rience allows the dentist to face highly compromised clinical situations with the application of minimally invasive prosthetic procedures. Thanks to the alteration of the Vertical Dimension of Occlusion (VDO) it is possible to take advantage of the newly created space between the two arches: the result of this te- chnique leads to a dramatic minimization of the invasiveness of the prosthetic treatment when using veneers, full-veneers, buccal-occlusal veneers and table tops, even with reduced ceramic thickness. This procedure also enables the clinician to re-establish an ideal occlusal relationship and avoid addi- tional endodontic and/or surgical procedures, which traditio- nally were necessary in order to improve the retention of the restorations. Finally, the maintenance of a maximum amount of enamel combined with the use of the appropriate bonding te- chnique guarantee a remarkable resistance of the restorations and a long-lasting result of the prosthetic rehabilitation. A 12-year follow up of this technique will be presented through the presentation of clinical cases.
LEARNING OBJECTIVES • Define an appropriate esthetic and functional treatment plan with a digital approach. • Learn how to minimize the invasiveness of the prosthetic treatment by altering the VDO, reducing the ceramic thickness and using appropriate bonding procedures. • Learn how to achieve a predictable and long- lasting esthetic and functional result of the full-mouth prosthetic rehabilitation.
/ 3 the facility ACE Institute The ACE Institute, Advanced Continuing Education Centre, was created in 2000 by Mauro Fradeani with the aim of expanding clinical knowledge and sharing professional skills and scientific update in esthetic dentistry. The course facility is located in a 17th century building, in the historical center of Pesaro, Italy and it can accommodate up to 30 participants. A professional Full-HD audio-visual equipment allows easy connection with the conference room for an optimal interface with the course participants during live-treatments. The second floor offers 14 lab stations for hands-on courses. Free wi-fi connection is available in all the rooms. Simultaneous translation set-up can be organized upon request.
4 / Minimally invasive prosthetic procedures (MIPP) in prosthetic rehabilitations 10-13 October 2018 FACIAL ANALYSIS • Frontal view: interpupillary line, commissural line, midline related to the horizon • Lateral view: profile, nasolabial angle, e-line DENTO-LABIAL ANALYSIS • Tooth exposure at rest, incisal edge, smile line, smile width, labial corridor, interincisal vs. facial midline, occlusal plane vs. horizon PHONETIC ANALYSIS • Pronounciation of M-F-S-E sounds: prosthetic impact • Incisal edge position, tooth length, vertical dimension DIRECT AND INDIRECT MOCK-UP • Reversible additive technique, treatment preview for the patient, diagnostic confirmation for the clinician • Different types of mock-up fabrication according to the diagnostic wax-up DENTAL ANALYSIS • Key factors for the treatment plan and for anterior restorations: how to detect and overcome possible obstacles for the achievement of optimal esthetics • Tooth shape, proportions, position, arrangement and color • Transition line angles: how to give the impression of length and width variation GINGIVAL ANALYSIS • Ginvival margin outline • Parallelism and symmetry • Gingival zenith • Interdental papillae ESTHETIC CHECKLIST • Indispensable tool for the clinician • Simple, predictable and efficient method • Systematic approach to collect all the necessary data GETApp (Guided Esthetic Treatment application by Fradeani Education) • New trends: the use of GETApp for an ideal step-by-step approach to the digital treatment plan Day 1: Esthetic and Functional Analysis Dr. Mauro FRADEANI | Dr. Leonardo BACHERINI | Dr. Roberto TURRINI the program
/ 5 FUNCTIONAL ANALYSIS AND OCCLUSAL CONSIDERATIONS • Achieving, recording and verifying a repeatable mandibular position » » CR: why, when and how » » MI: why, when and how • Occlusal-vertical dimension (OVD): how and when to modify it? • Anterior guidance: how to optimize it? • Parafunctions: can the occlusion play a role in the bruxer patient? • Worn dentition: different etiology and related treatments COMMUNICATING WITH THE LABORATORY • Direct and indirect mock-up • Laboratory chart • Data transmission to the laboratory for the diagnostic wax-up • Facebow and esthetic orientation • Communication of the anterior guidance and occlusal schema to the technician with a customized incisal guide table • Mounting and setting the articulator Day 2: the Minimally Invasive Prosthetic Procedures (MIPP) ALL-CERAMICS • The development of all-ceramic restorations BONDED CERAMIC RESTORATIONS • Indications, possibilities and limits • Clinical parameters for long-term success • Glass-ceramics • Alumina ceramics • Zirconia-based ceramics • How to avoid fractures or chipping • A 35-year clinical follow-up with different ceramic materials MINIMALLY INVASIVE PROSTHETIC PROCEDURES (MIPP): • Classification: » » MIPP 0 » » MIPP 1 » » MIPP 2, A and B » » MIPP 3, A and B • Basic principles and advantages • New trends in prosthodontics MIPP 0: INDIRECT PARTIAL POSTERIOR RESTORATIONS • Selection criteria for direct and indirect restoration in the posterior sectors • Indirect restorations: inlays, onlays, overlays, partial crowns, full crowns • Decay diagnosis: X-Ray evaluation (status and bite-wing), new diagnostic techniques • Approach to the endodontically-treated tooth • Biomechanics, ferrule effect, crown lengthening, restorations with or without posts • Particular cases: cracked-tooth syndrome, discoloration due to amalgam or other materials
6 / • How to restore a severely compromised tooth • Material choice: composite or ceramic? • Ceramic: which material? Ingot ceramic choice in case of discolored and non- discolored teeth • Composite: which material? Traditional composites vs. new generation composites • Operative instruments • The use of rubber dam in any situation: fast and simplified approach, recommendations, tips and tricks • Build-up realization: when, how and why • Provisional restorations for inlays/onlays • Laboratory phases: step-by-step procedure for creating indirect posterior restorations • Halogen and led lamps: common problems and research • New trends: steps for simple and fast cementation Day 3: MIPP 1 - MIPP 2 - MIPP 3 BUCCAL AND FULL VENEERS / MIPP 1 - MIPP 2 • Is it possible to treat the case by using buccal veneers? • The new concept of full veneers • The use of veneers and full veneers to optimize esthetic and function • Traditional diagnostic wax-up • Digital diagnostic wax-up • From the diagnostic wax-up to the mock-up IMPRESSIONS • Step-by-step fabrication of a customized tray • Traditional vs. digital impression CERAMIC SELECTION • Which ceramic material for veneers and full veneers: ingot selection • A systematic approach to color detection • Use of the Natural Die Material shadeguide for the definition of the color of the abutment • Discolored dentition: alternative and options in case of heavily discolored teeth • Simple management of provisional restorations with veneers THE PROSTHETIC REVOLUTION / MIPP 3 • A 12-year experience • Mock-up and provisionals: keystone steps for a predictable esthetic and functional result • Tooth preparation: » » When and why to perform a traditional technique » » When and why to perform an innovative technique • Minimal preparation or no preparation at all? • Tooth structure maintenance: a key to success • Is anesthesia still needed?
• An analysis of the perfect conditions • VDO alteration: how, when and why
/ 7 • Bonding procedure • How new prosthetic steps can change your professional life • How the MIPP technique can dramatically improve the patient's "chair experience" Day 4: Innovative Tooth Preparations and Adhesive Bonding Procedure INNOVATIVE TOOTH PREPARATIONS • Types of preparations: tradition vs. innovation. Which burs? • How to handle the cervical area • How to perform the final preparation design for crowns, veneers, full veneers, table-tops, inlays, onlays and buccal-occlusal veneers • Finishing techniques of tooth preparation: rotative, manual and ultrasonic instruments • Common mistakes: suggestions and clinical recommendations to avoid them • Restoration try-in: common mistakes and ways to prevent them • Different types of cements and clinical parameters for an appropriate choice ADHESIVE BONDING • Biscuit try-in and cement selection • Selection of the adequate bonding system • Step-by-step procedure of the adhesive bonding • Occlusal adjustment • Final polishing HANDS-ON TRAINING BY THE COURSE PARTICIPANTS • Facebow taking on patient • Centric relation and protrusive records • Occlusal records and facebow records on patient • Data collection and formulation of an ideal treatment plan using digital systems HANDS-ON TRAINING BY THE COURSE PARTICIPANTS • Step-by-step tooth preparation for: » » Crowns » » Veneers » » Full veneers » » Table-tops » » Inlays » » Onlays » » Buccal-occlusal veneer • Step-by-step bonding procedure of the restorations FULL-HD movies of clinical cases treated with the MIPP technique LIVE DEMONSTRATION BY DR. FRADEANI • Occlusal adjustment on patient
8 / the speakers Dr. Mauro Fradeani After graduating in medecine and surgery in 1979, Mauro Fradeani completed a specialization in dentistry at the University of Ancona, Italy in 1983. Past President of EAED European Academy of Esthetic Dentistry and AIOP Accademia Italiana di Odontoiatria Protesica, he has served as Visiting Associate Professor in Prosthetics at Louisiana State University. Active Member of AAED, he maintains membership in The American Academy of Fixed Prosthodontics. He is Founder and Director of ACE Institute, Advanced Continuing Education center in Pesaro, Italy. He is Founder and Director of Fradeani Education, an educational project developed together with a group of expert speakers with the goal to promote worldwide an Italian model of excellence in dentistry.
Associate Editor of The International Journal of Esthetic Dentistry (IJED), Member of the Editorial Board of Practical Periodontics & Aesthetic Dentistry (PPAD) and of the Journal of Esthetic and Restorative Dentistry (JERD), he is the author of the two-volume series Esthetic Rehabilitation in Fixed Prosthodontics translated in 12 languages (Quintessence International, 2004, 2008). He runs a private practice limited solely to prosthetics on natural dentition and implants in Pesaro (Italy).
/ 9 Dr. Leonardo Bacherini After graduating in Dentistry at the University of Florence in 1995, he followed several annual and biennial postgraduate programs. He has been a member of the Nobel Biocare Mentor Project performing live surgery courses, he lectures nationally and internationally on prosthodontics and implants and he has been appointed Master Tutor of the ACE Institute, Dr. Mauro Fradeani's Educational Center. Member for more than ten years of the Italian Society of Prosthetic Dentistry, he is an Active Member of the Italian Academy of Esthetic Dentistry. He is the author of scientific articles published in Italian and international magazines. Dr. Roberto Turrini He graduated in Dentistry at the University of Florence in 2004. Since 2005 he has been working as a collaborator in Dr. Mauro Fradeani's office in Pesaro, Italy. He has attended several courses in Italy and abroad on prosthodontics, implantology and esthetic dentistry and he has followed Dr. Fradeani's annual program on fixed prosthodontics. Author of several scientific articles published in Italian and international magazines, he is co-author of the book "Sbiancamento Dentale". He lectures nationally and internationally on topics related to prosthodontics and esthetic dentistry.
10 / Hotels in Pesaro HOTEL EXCELSIOR Lungomare Nazario Sauro 30/34 61121 Pesaro (PU) tel. +39 0721 630011 info@excelsiorpesaro.it www.excelsiorpesaro.it distance 900 mt. HOTEL VITTORIA Piazzale della Libertà 2 61121 Pesaro (PU) tel. +39 0721 34343 vittoria@viphotels.it - www.viphotels.it distance 650 mt. MERCURE HOTEL CRUISER Viale Trieste 281 61121 Pesaro (PU) tel. +39 0721 388100 ha746@accor.com www.cruiser.it distance 600 mt. HOTEL NAUTILUS Viale Trieste 26/30 61121 Pesaro (PU) tel. +39 0721 389001 info.nautilus@edenhotels.it www.nautiluspesaro.edenhotels.it distance 950 mt.
For any alternative hotel solution: A.P.A. HOTELS srl - www.apahotel.it - email: info@apahotel.it - Tel: +39 (0)721 67959 the stay How to reach us Pesaro is well connected by train with the following international airports: Ancona (45 minutes), Bologna (1h30), Milano (3h30 hours) and Roma (3h30). Timetables and train connections are available on www.trenitalia.com. If you are planning to rent a car, the distance from major airports to Pesaro is the following: from Ancona: 55 kms, from Bologna: 135 kms, from Milano: 350 kms, from Roma: 370 kms.
Should you wish to have a transfer organized from/to the airport by car, we recommend "Chiuselli" a very reliable local company in Pesaro with English speaking drivers. Contact information or cost estimate available on their website www. chiuselli.com. In case you prefer to take a taxi you can make a reservation on www.taxipesaro.it. Please be aware that these hotels may offer special rates through online booking and sometimes these rates could be even more convenient than the corporate ones. These offers are usually reserved to a particular period of time or to a specific room typology, but they also apply a different cancellation policy. Our suggestion is to check both possibilities.
Pesaro is a popular seaside resort on Italy's Adriatic Coast with a population of around 100.000. The ACE Institute is located in the historic centre of the city which is only a few minutes' walk from the seafront. The following recommended hotels are located on the seashore and at a walking distance from the ACE Institute. When making your reservation please make sure you refer to Fradeani Education so to get a corporate rate.
/ 11 Name and Surname Office Address Zip/Postal Code City Country VAT nr. orTax ID Place of birth Date of birth Tel. Fax email Cell. How did you hear about us? Date By signing this form I confirm that I have read and agreed to the term and conditions of Fradeani Education Srl Signature Speciality Periodontist Endodontist Prosthodontist Oral Surgeon Orthodontist Technician General practitioner Other ex. Newsletter, Social Network, Search engines, Conferences, Colleagues, Magazines / Books,Word of mouth... The registration is considered complete when the payment is received at Mauro Fradeani Education Srl by bank transfer or PayPal.
Cancellation policy: if, for any major reason, the Lecturer will not be able to hold the course, the full registration fee will be refunded. The payment will be refunded only if cancellation is received in writing 30 days before the beginning of the course. A € 200,00 fee will be withheld for refund processing. After that date the payment will not be refunded. Bank Transfer Account holder: Mauro Fradeani Education Srl Account number: 00016870 IBAN: IT91 X057 4813 3101 0000 0016 870 Swift / BIC Code: IBSPIT3P Banca dell'Adriatico, filiale 04010 Corso XI Settembre, 94 - 61121 Pesaro (PU) - ITALY Please send this form by e-mail to info@fradeanieducation.com or register online at www.fradeanieducation.com PayPal info@maurofradeanieducation.com Minimally invasive prosthetic procedures (MIPP) in prosthetic rehabilitations 10-13 OCT 2018 € 3900,00 Registration form
12 / Case 1 B E F O R E A F T E R
B E F O R E A F T E R Case 2
I very much enjoyed this course, which has provided me with comprehensive and extensive information. It is always very nice to come to Italy, Dr. Fradeani has been a very good host and we have really had a good time in Pesaro. Jonatan Beley, France This course has been my dream since I was 20 years old. It is so fantastic, so well organized, I have the chance to study step-by-step procedures which is what I really need in my practice. I am sure that at the end of the course the level and quality of my work will be much higher. Juliana Badreddin, Russia " " Fradeani Education Corso XI Settembre, 92 61121 - Pesaro (PU) tel. / fax +39 0721 64359 www.fradeanieducation.com facebook.com/fradeanieducation